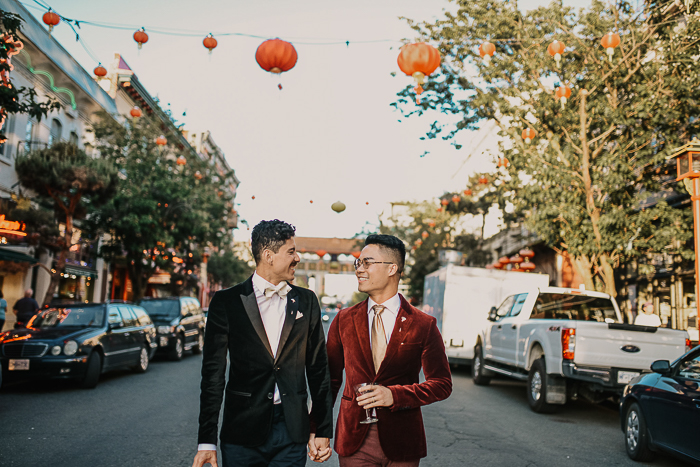 Here at Junebug, we have the honor of featuring so many talented vendors. So it's no surprise that we love when these creatives come together for styled shoots like this one organized by Pop Up Wedding Victoria. Photographer and co-founder of the event planning company–Julia Loglisci–transformed Fortune Gallery into a space full of laidback and luxurious touches. And florist Botanic Creative brought life to the venue with the help of palms and other greenery.
The colorful velvet suits worn by the grooms paired perfectly with the lanterns hanging above Victoria's Chinatown while contrasting flawlessly against the black and white marble plates and chargers. The final touch was at the end of the night, when the couple ended the celebration with hot dogs from a local food truck.
So whether you're planning your own micro wedding or you're looking for ways to make your big city nuptials a bit more personal, these art gallery "I do's" are sure to inspire.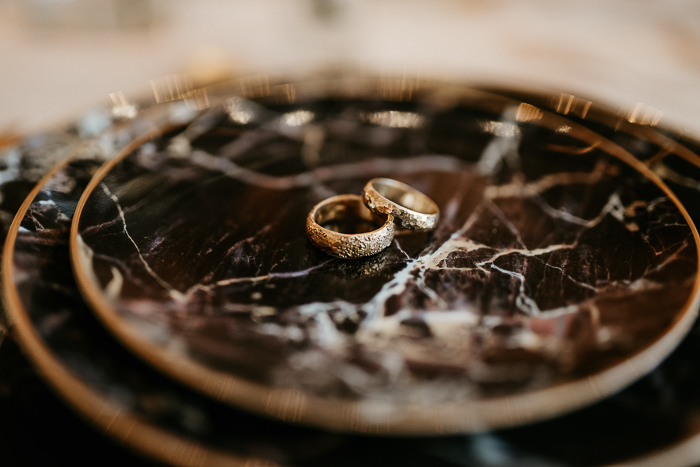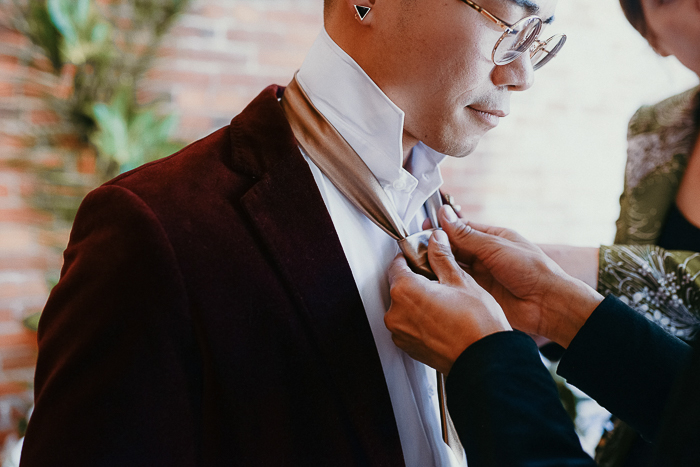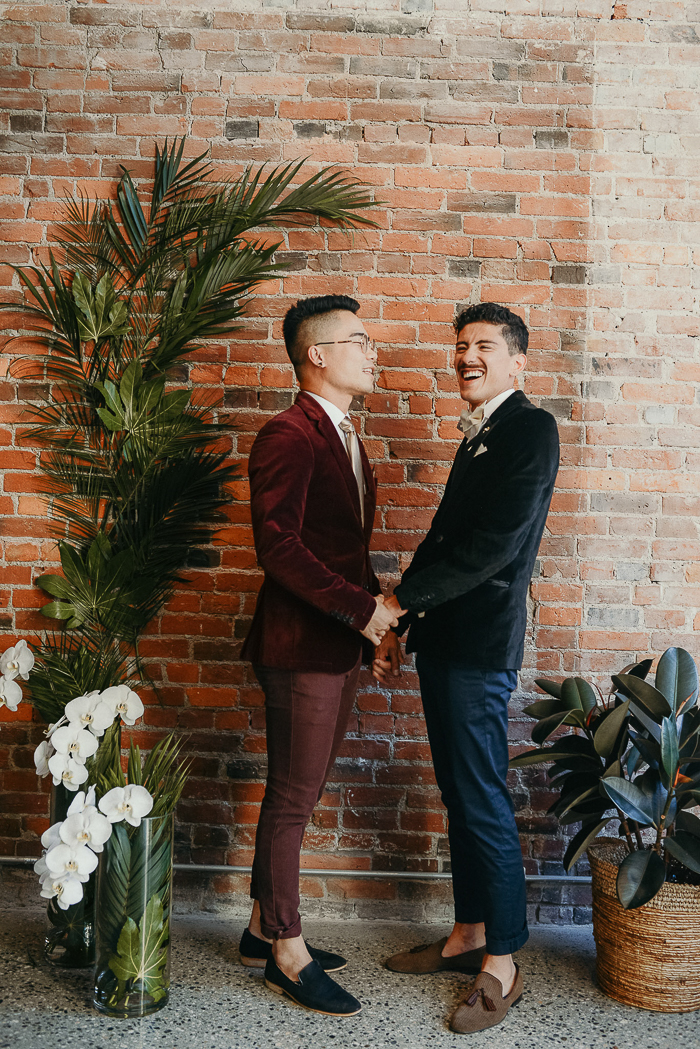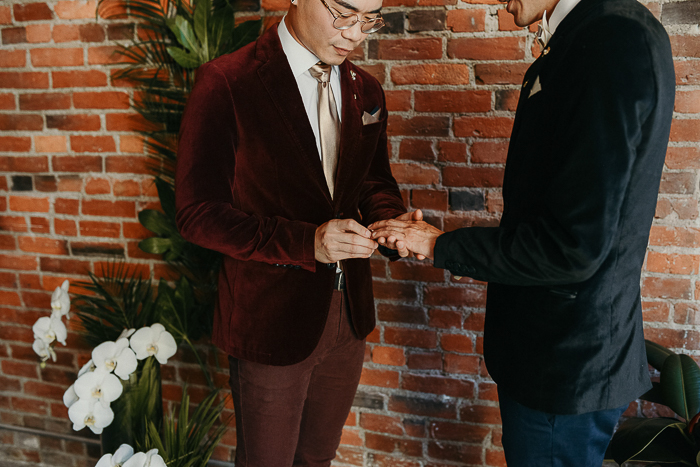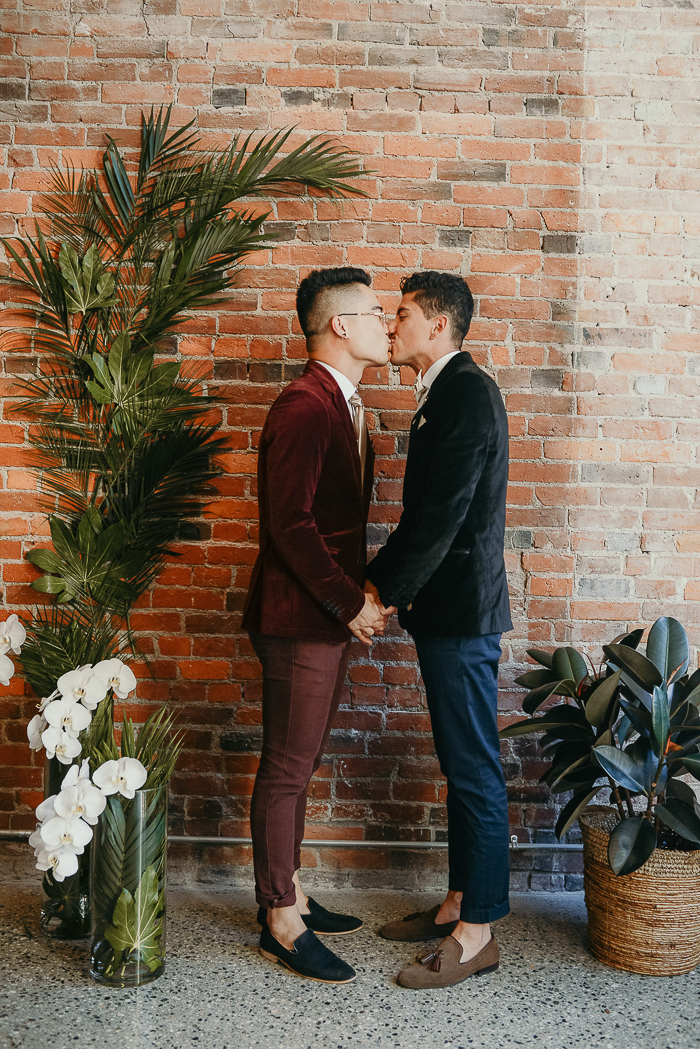 Shop similar velvet suits: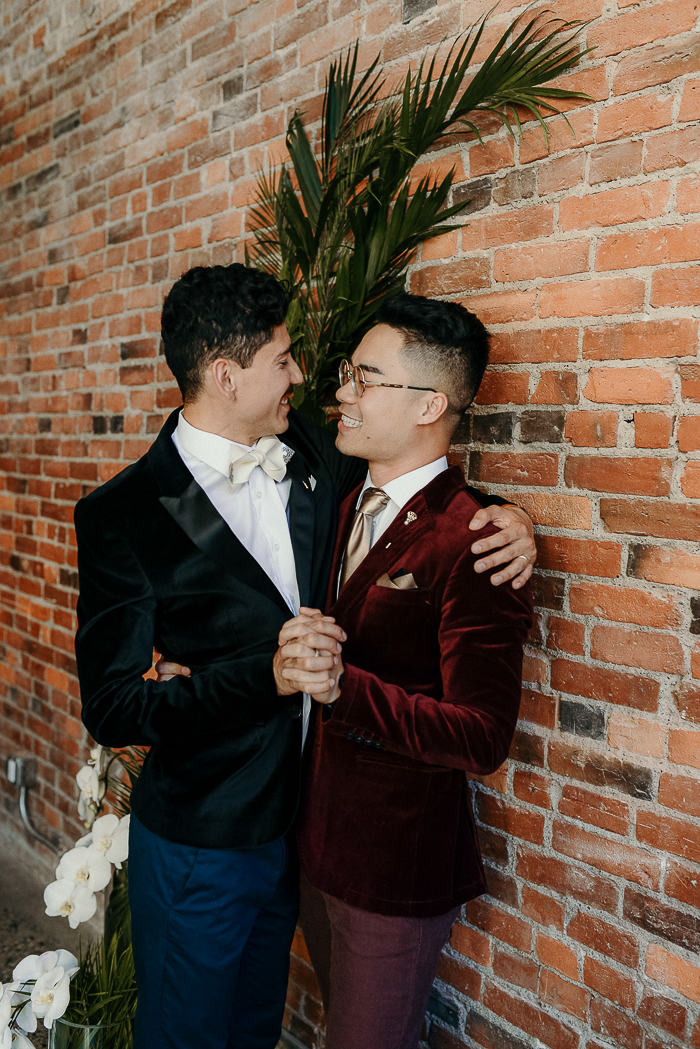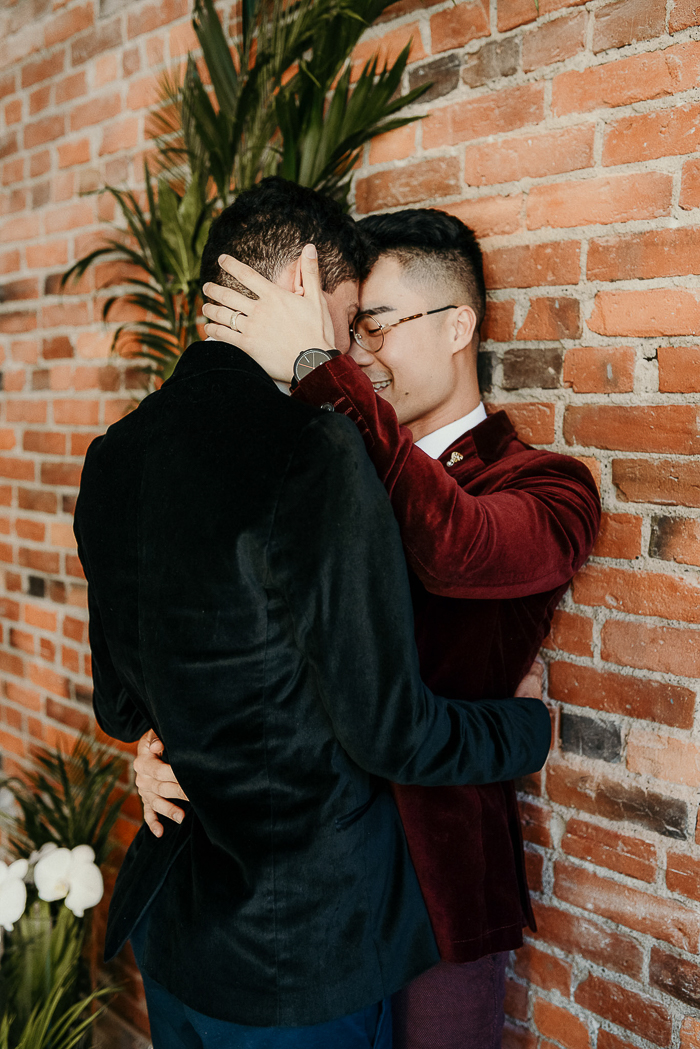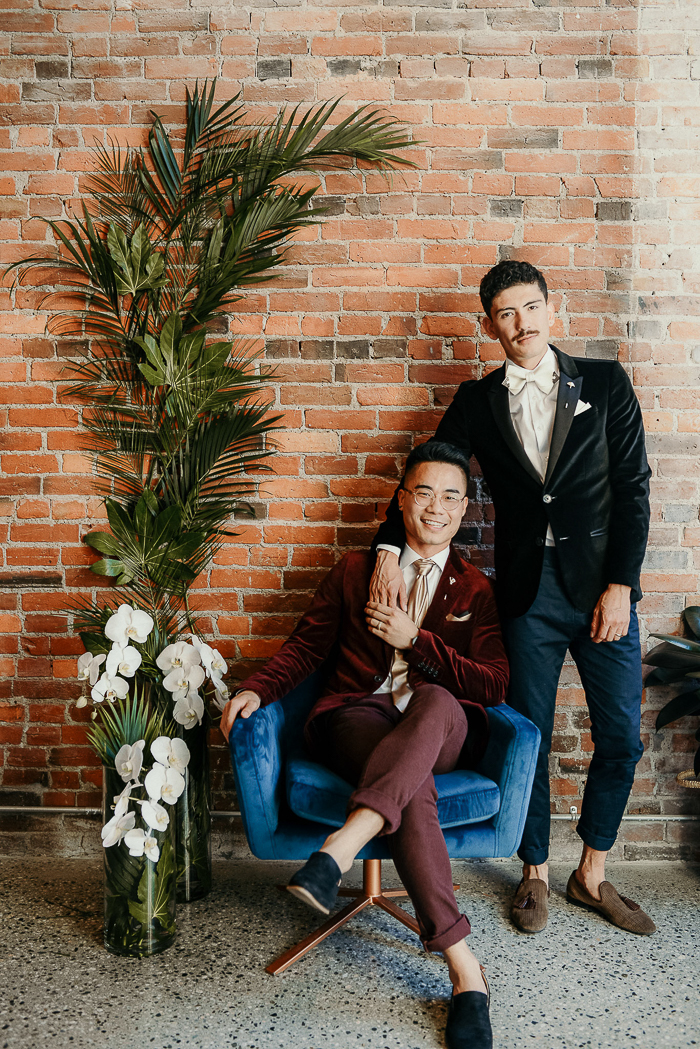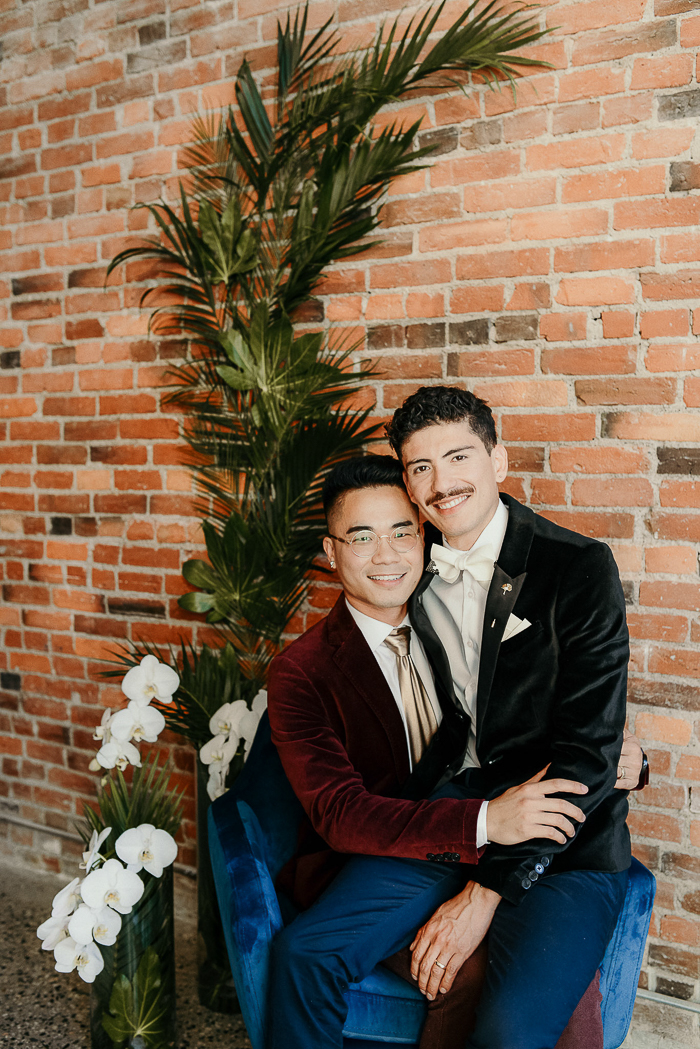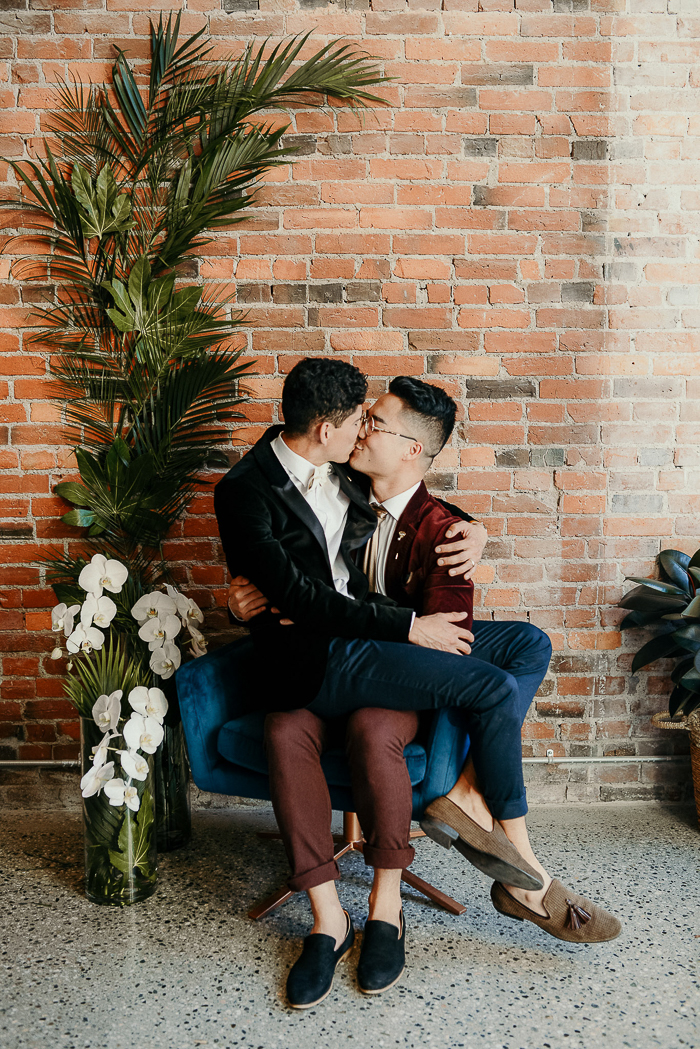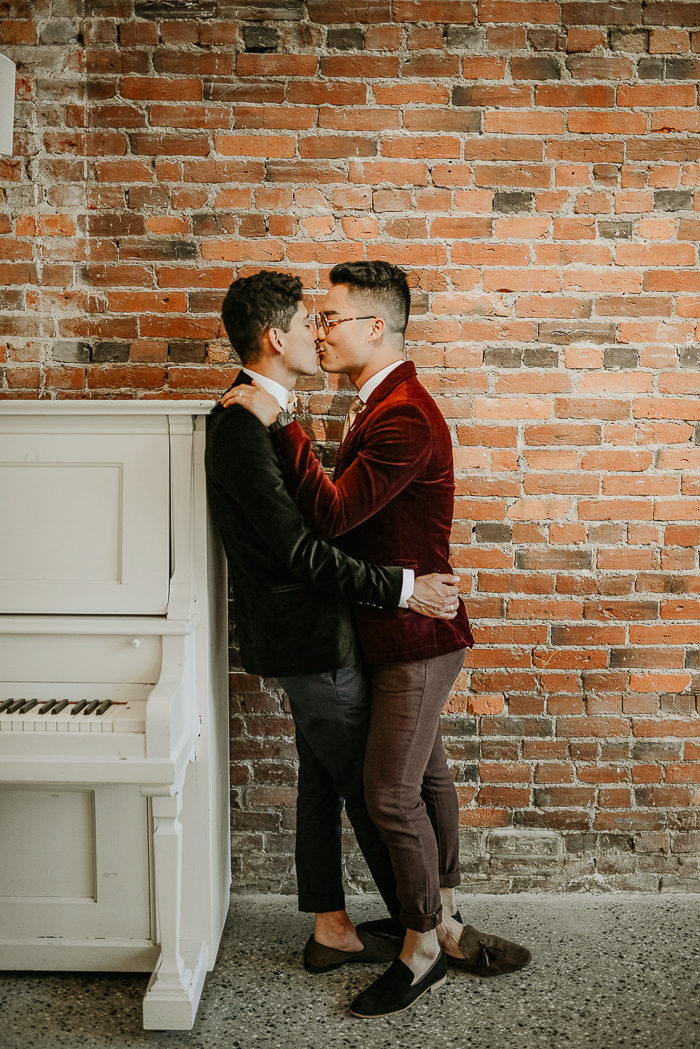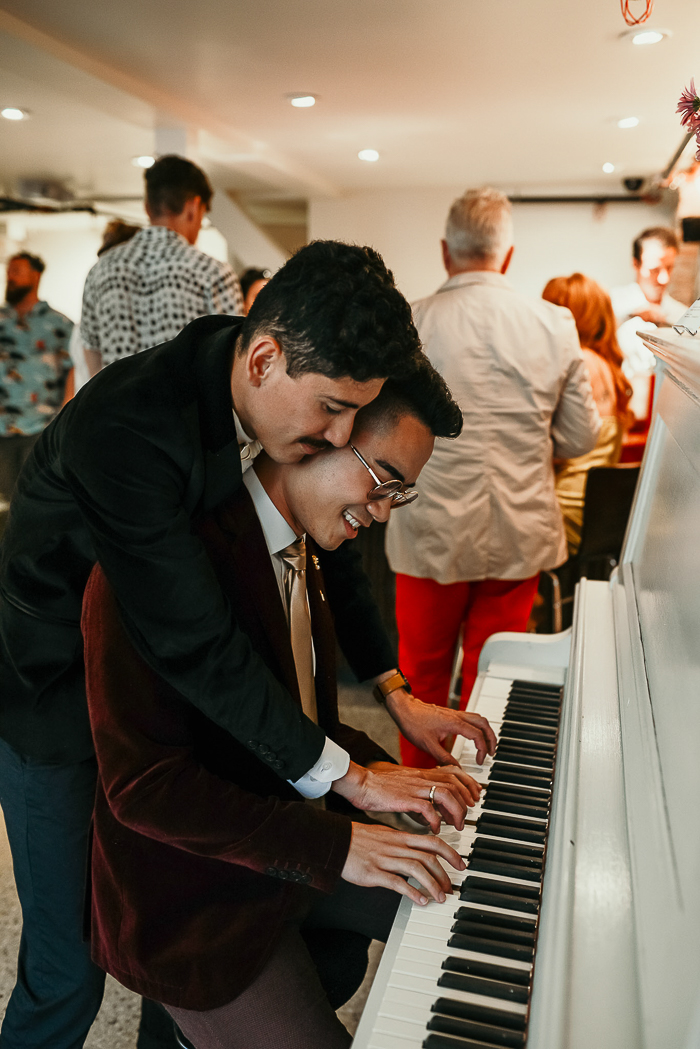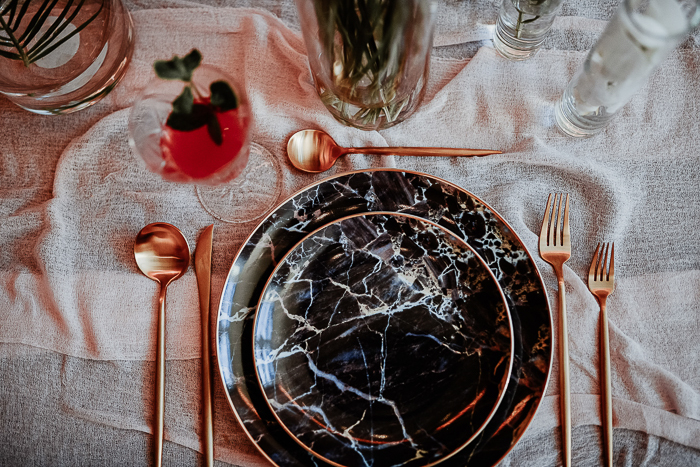 Shop similar plates: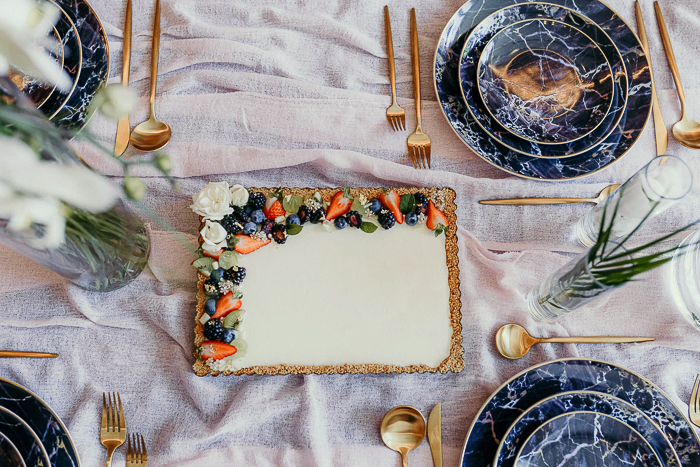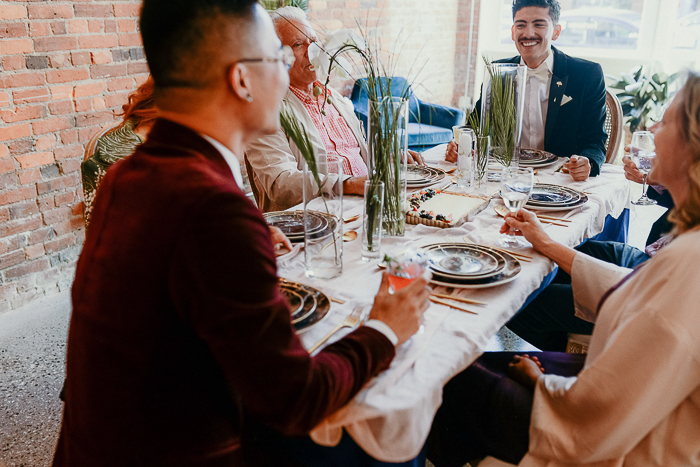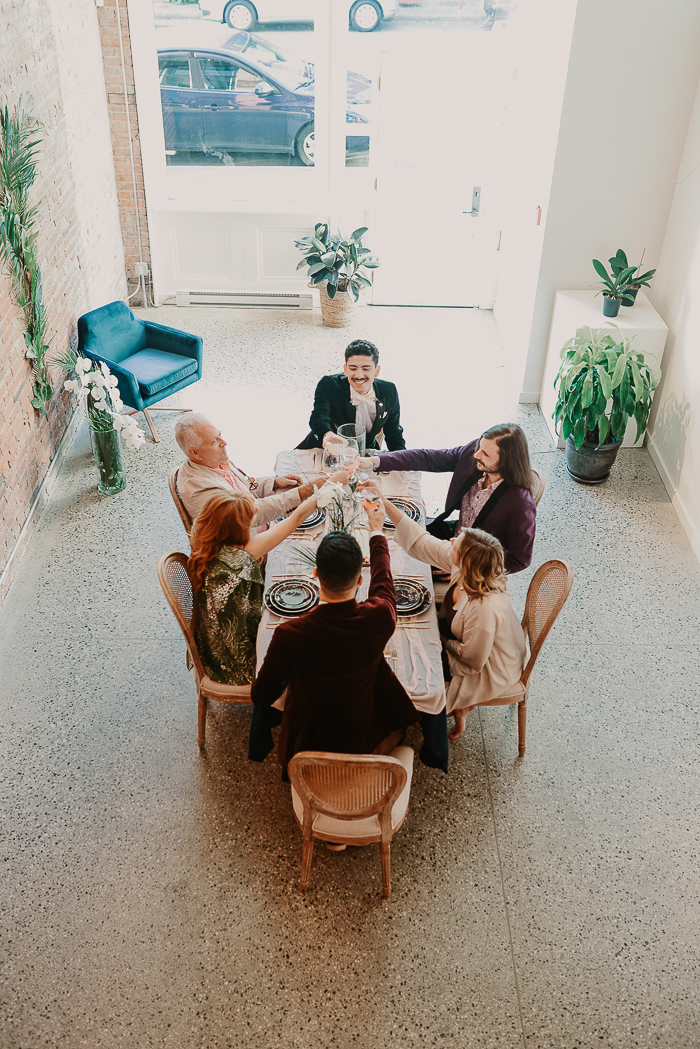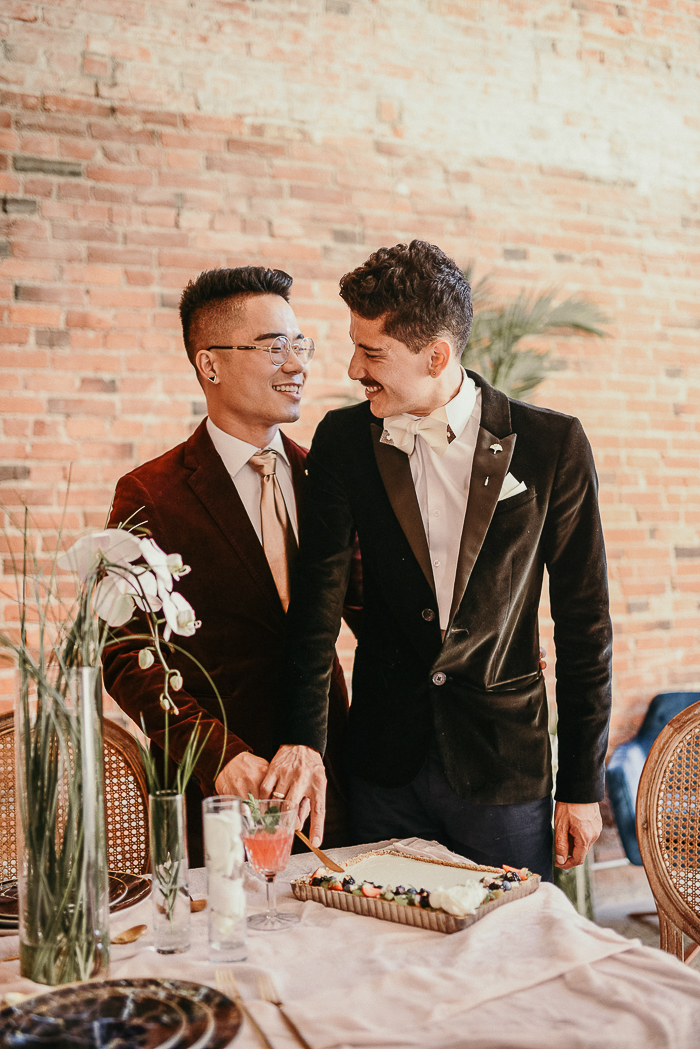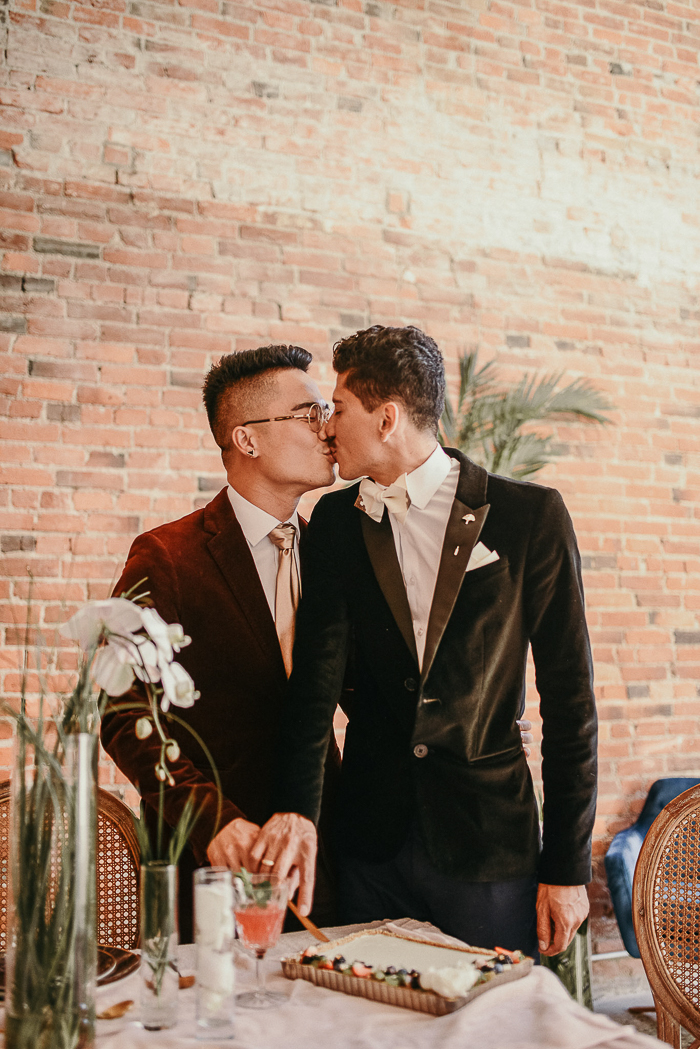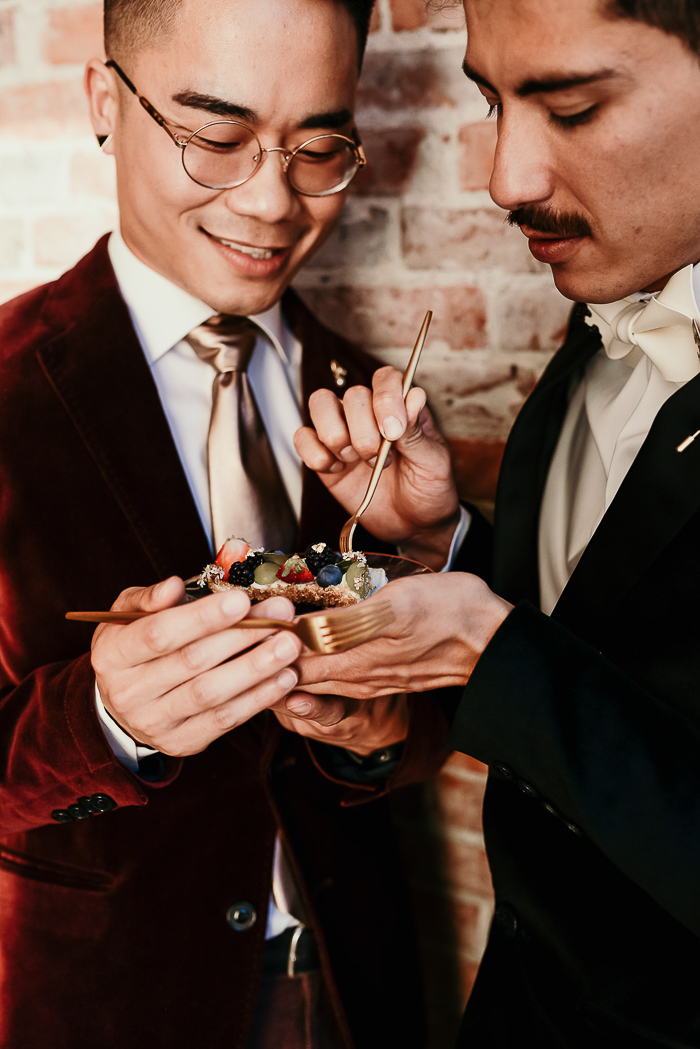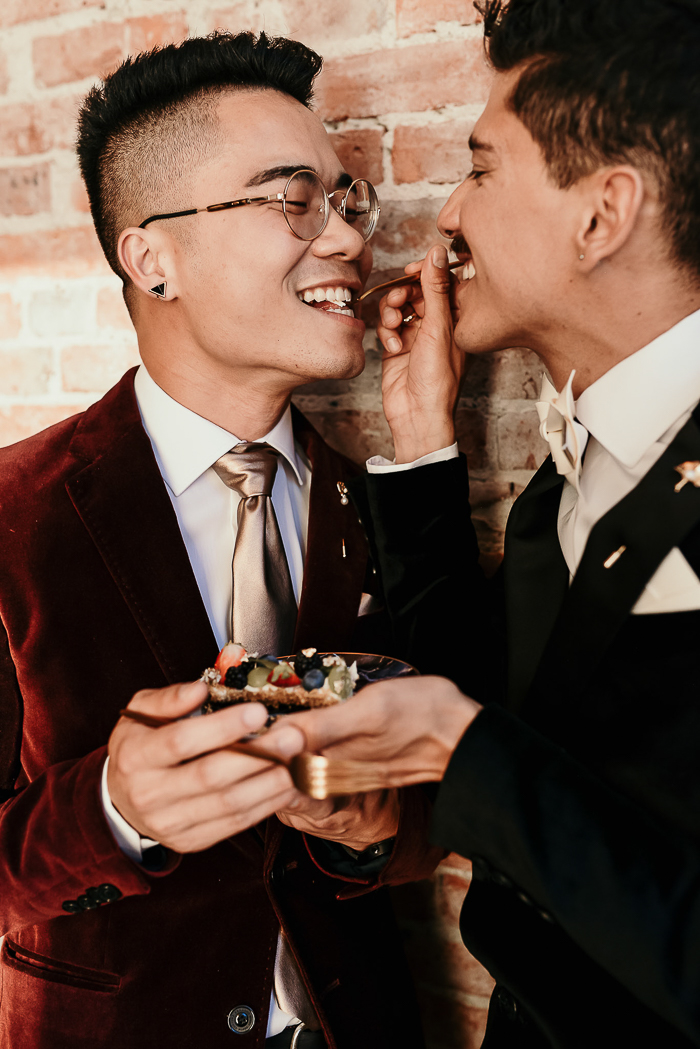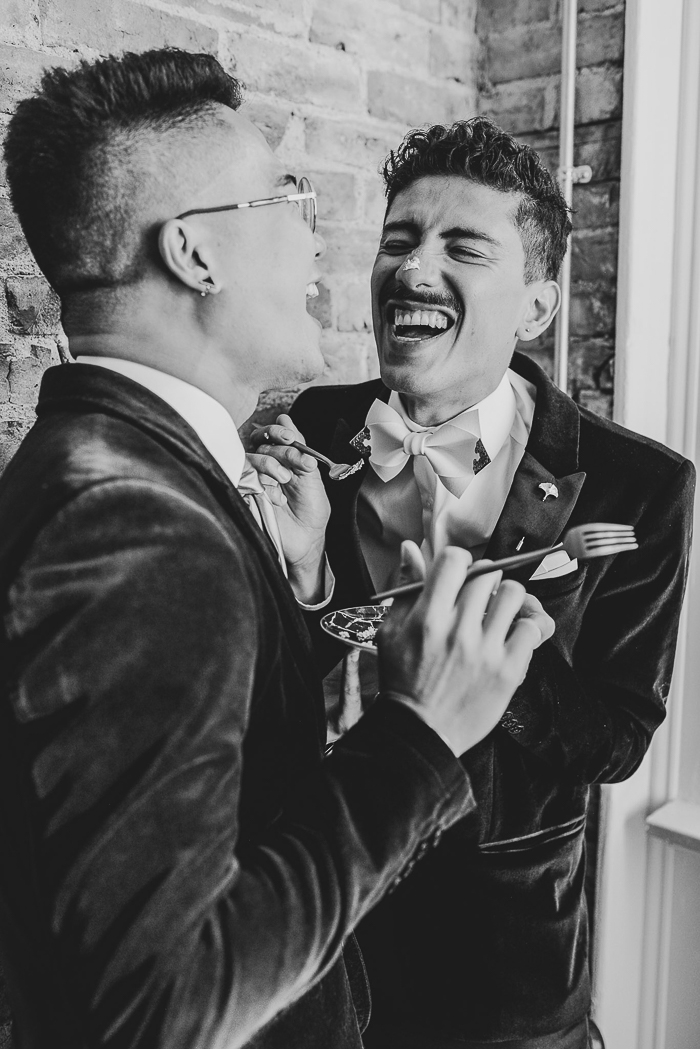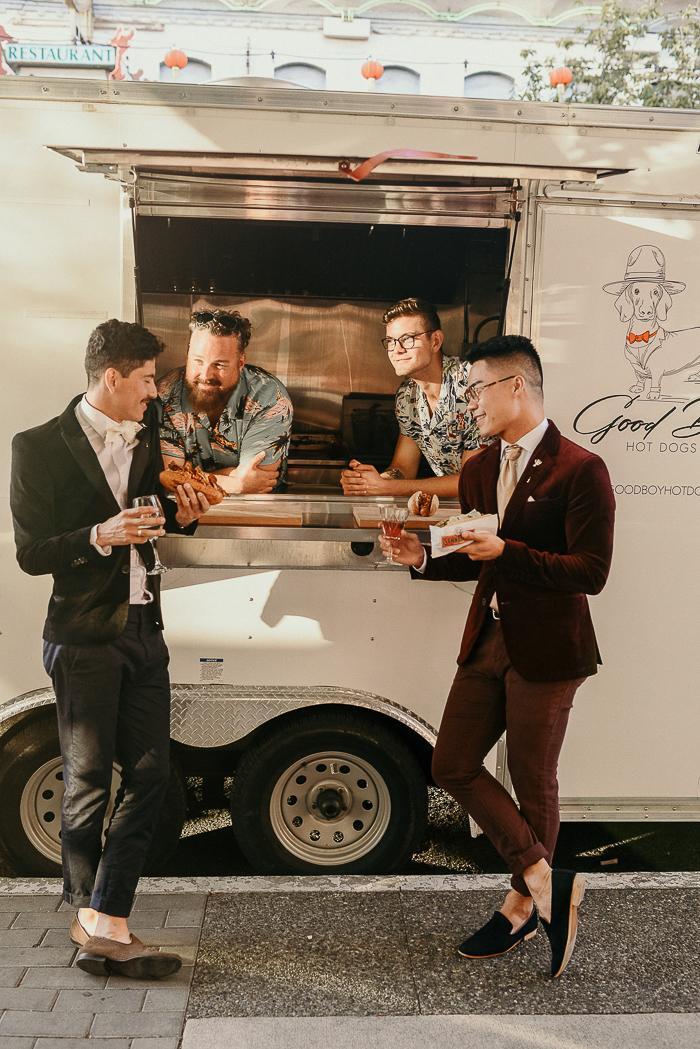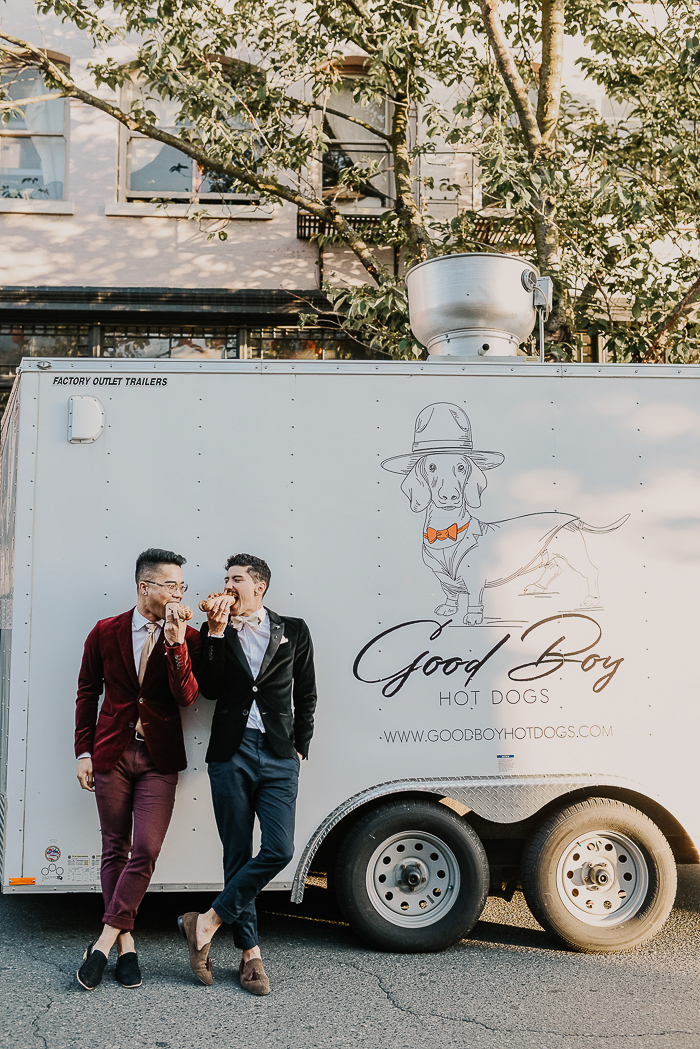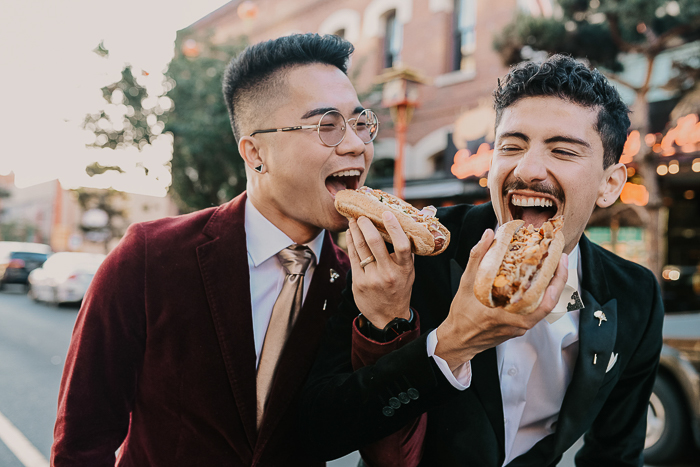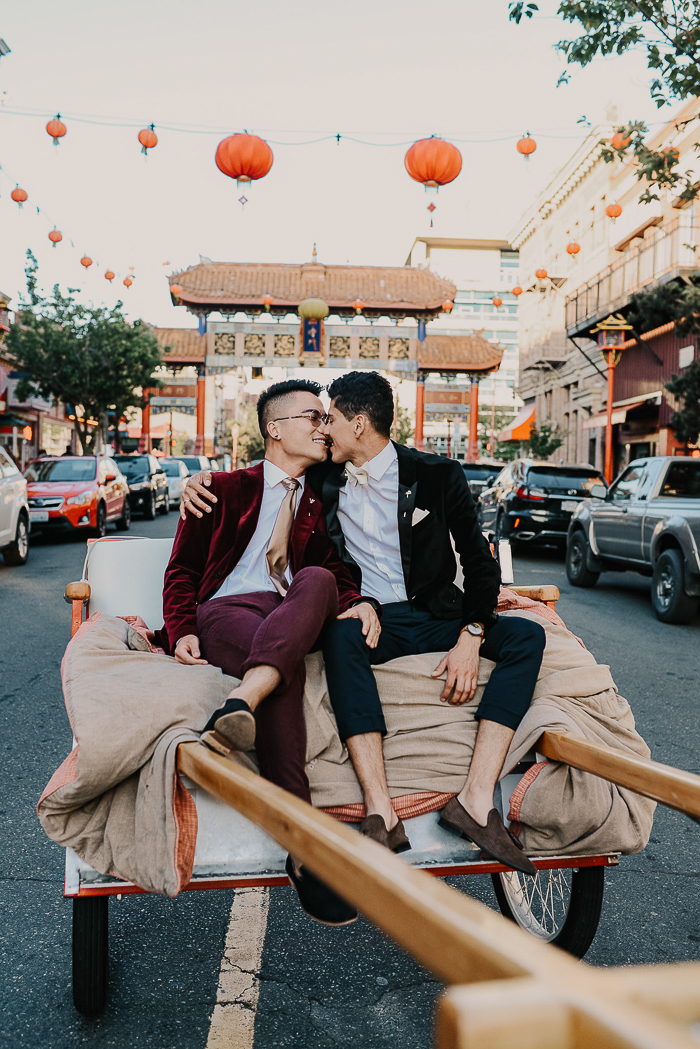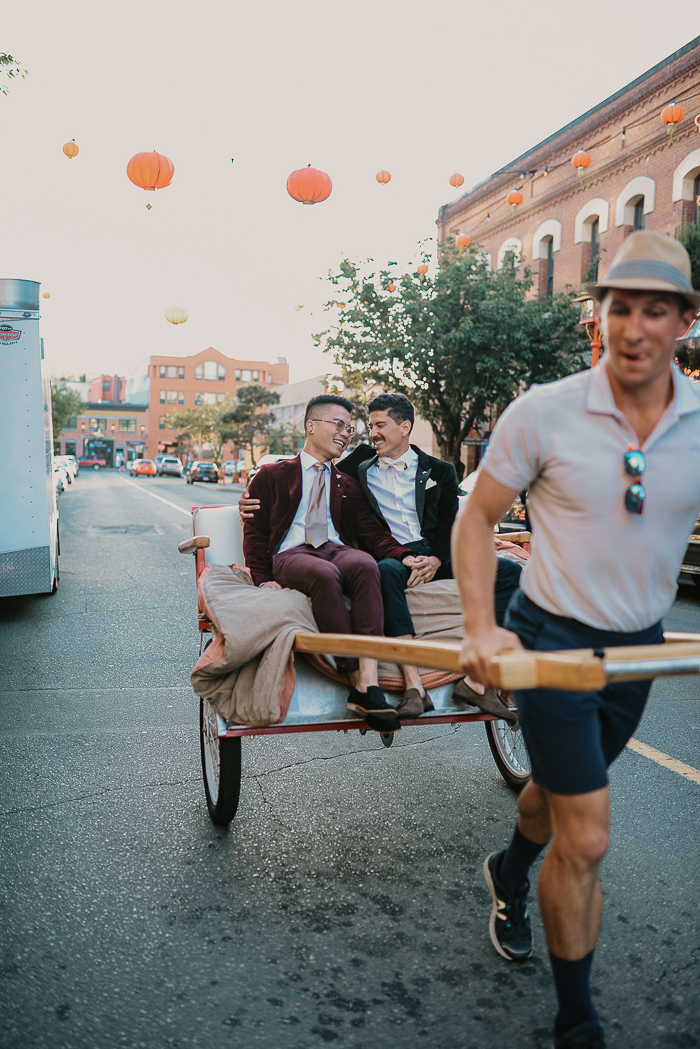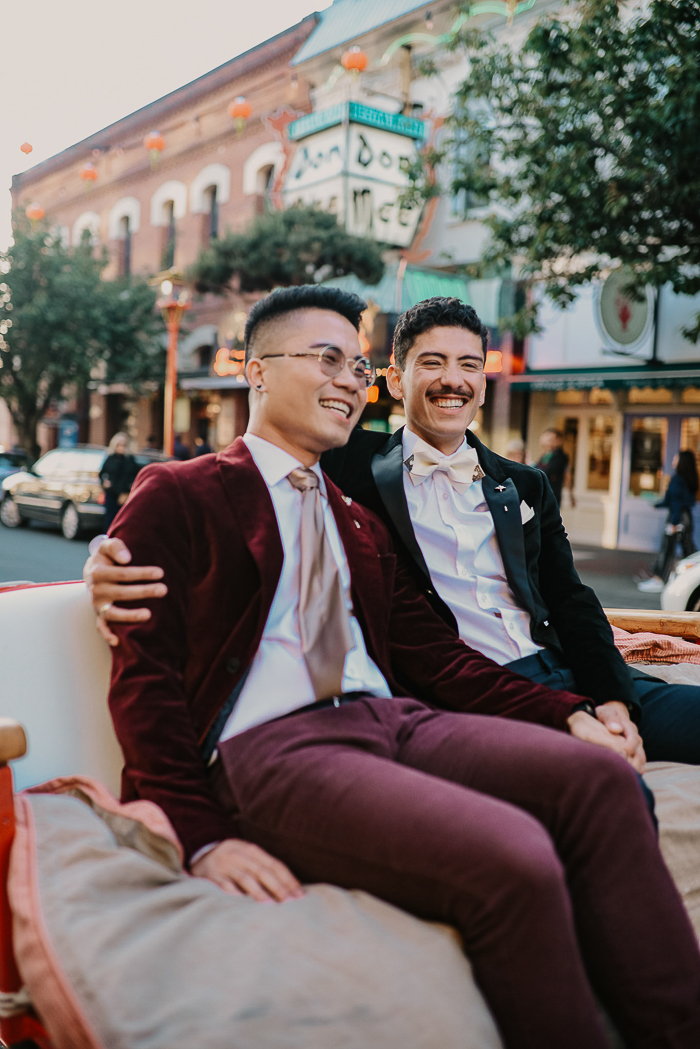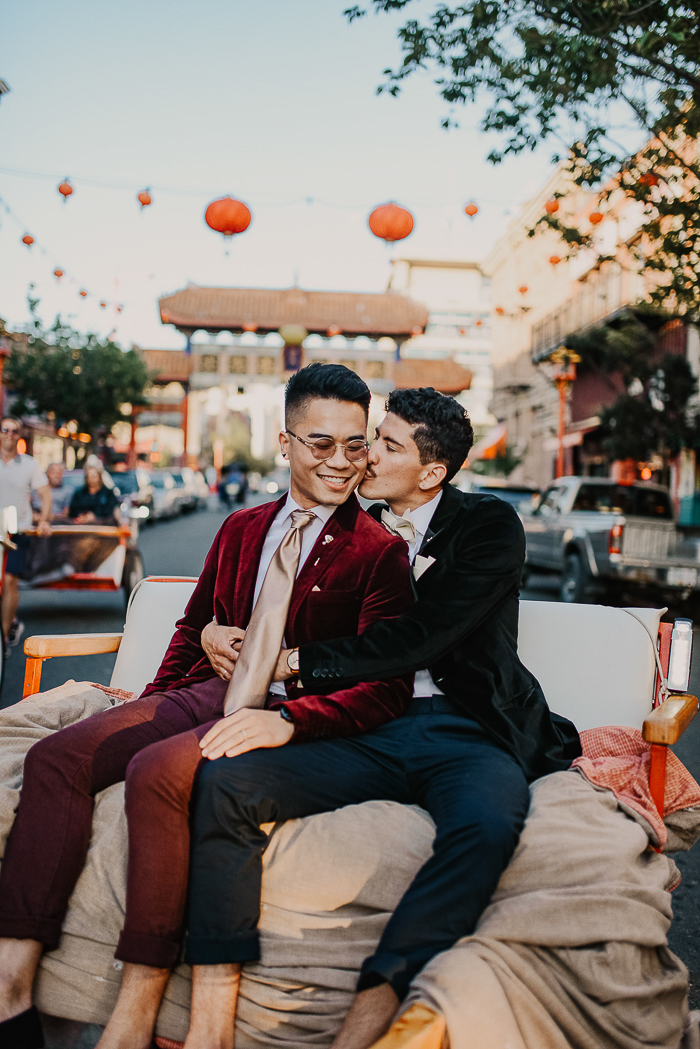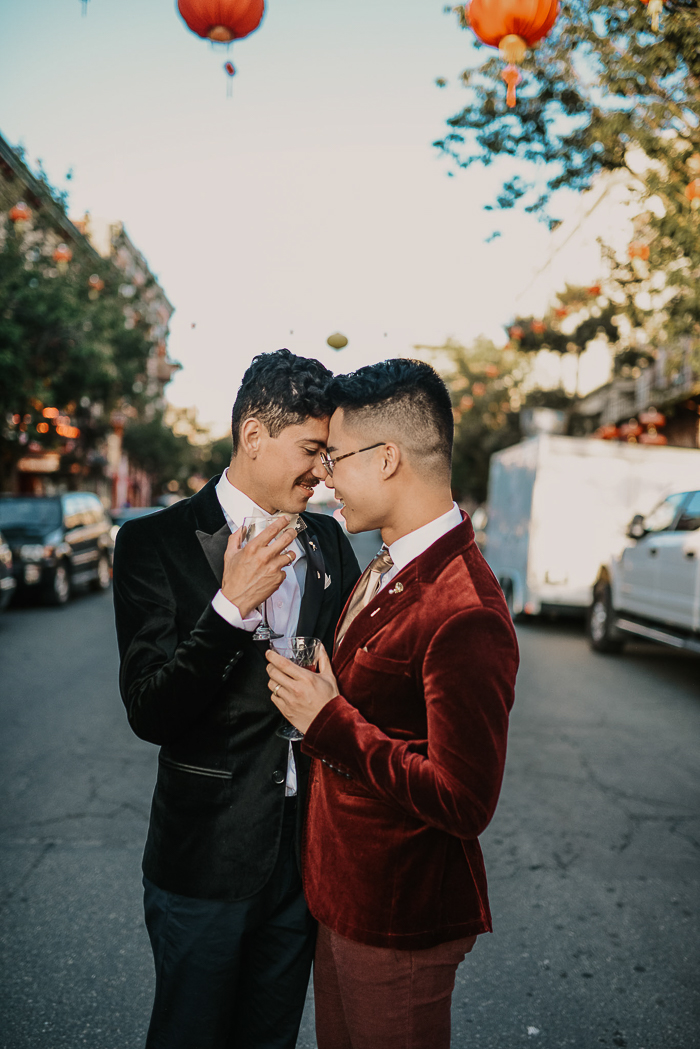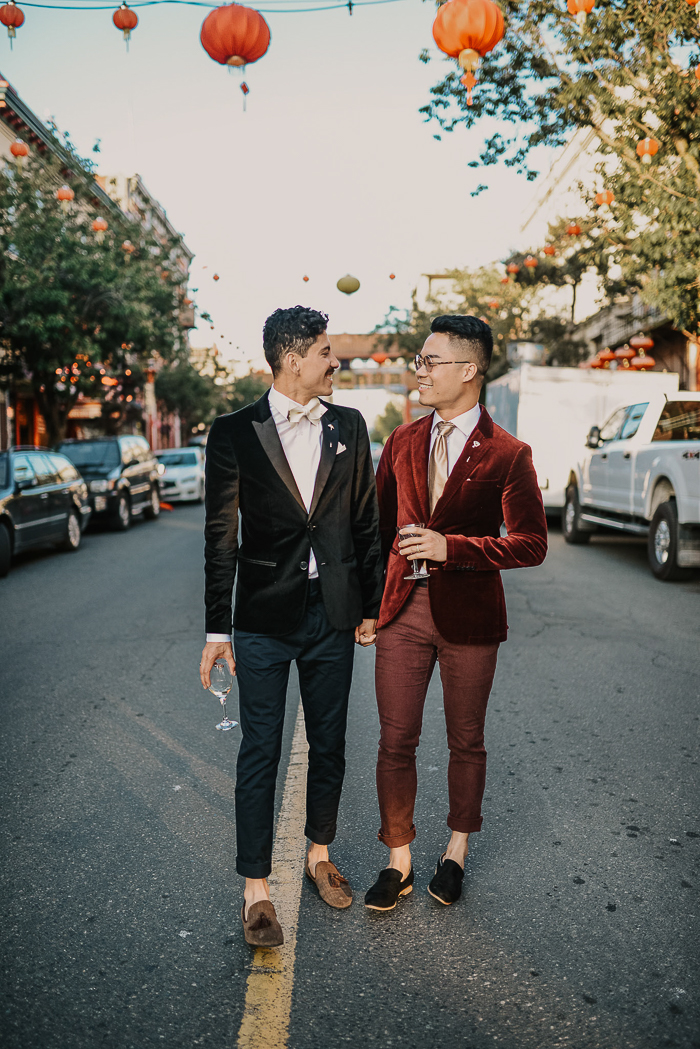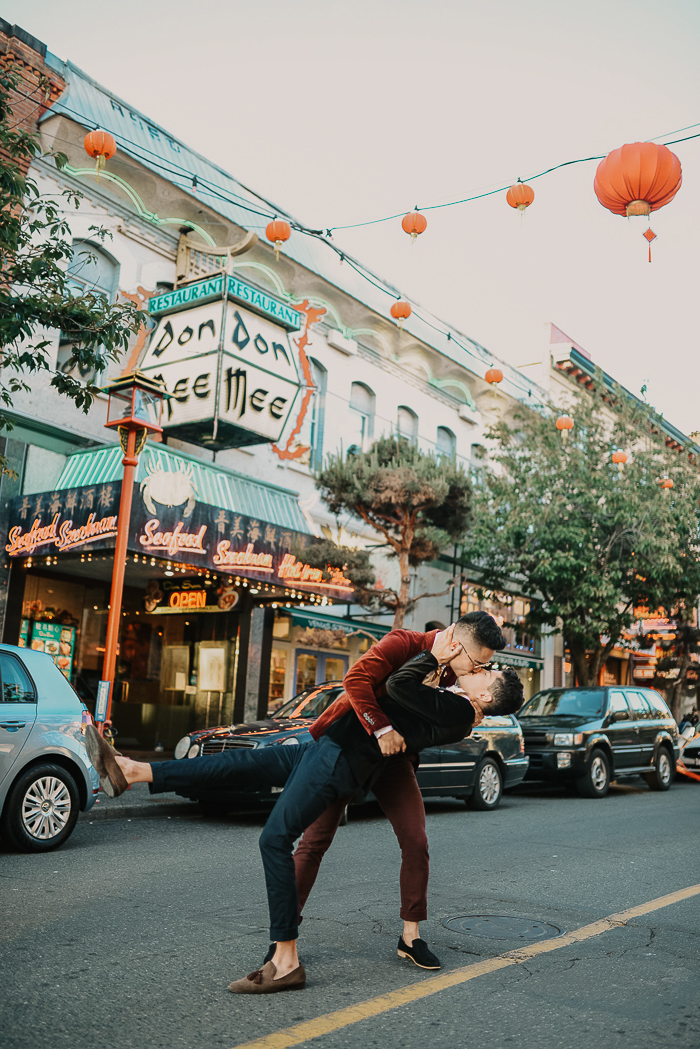 Thank you to Julia Loglisci for organizing and capturing this Fortune Gallery micro wedding and sharing it with Junebug. For tips on making your own mini matrimony special, check out how you can host a creative micro wedding!