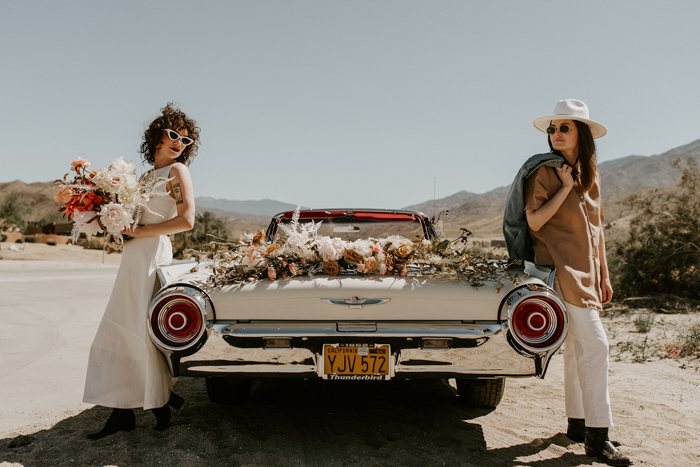 photo by Anais Possamai Photography
What does it mean to elope? Well, for starters, this term has changed a bit since your 'rents days. Back in the day, eloping meant you caught a wild hair, hitched a ride to Vegas, and got married by Elvis in a little white chapel with the next couple "in line" as your witness. While we are totally cool with that game plan—we only ask you bring an awesome photographer so we can live vicariously through your spontaneity—eloping in 2020 can actually be just as thought-out as a traditional wedding. If you find yourself wondering if an elopement is right for you, or maybe you're just having a hard time explaining it to the fam, we've got you!
So, what does it mean to elope?
In short, an elopement is usually a gathering of 10 or less people to celebrate your marriage. Yepp. That's it! You can truly take your elopement plan wherever you want from there. Want to venture to an epic location for the ceremony? You can! Thinking it's more comfortable to elope in your living room and head downtown for pizza afterward? Go for it, babes! The beauty of an elopement is that your number one priority is the two of you. You're not trying to make an event that guests will love. You don't have seating charts to plan and menus to arrange. It's all about the two of you.
GET INSPIRED BY THESE REAL ELOPEMENTS: 20 Intimate Elopements that Prove Less Can be More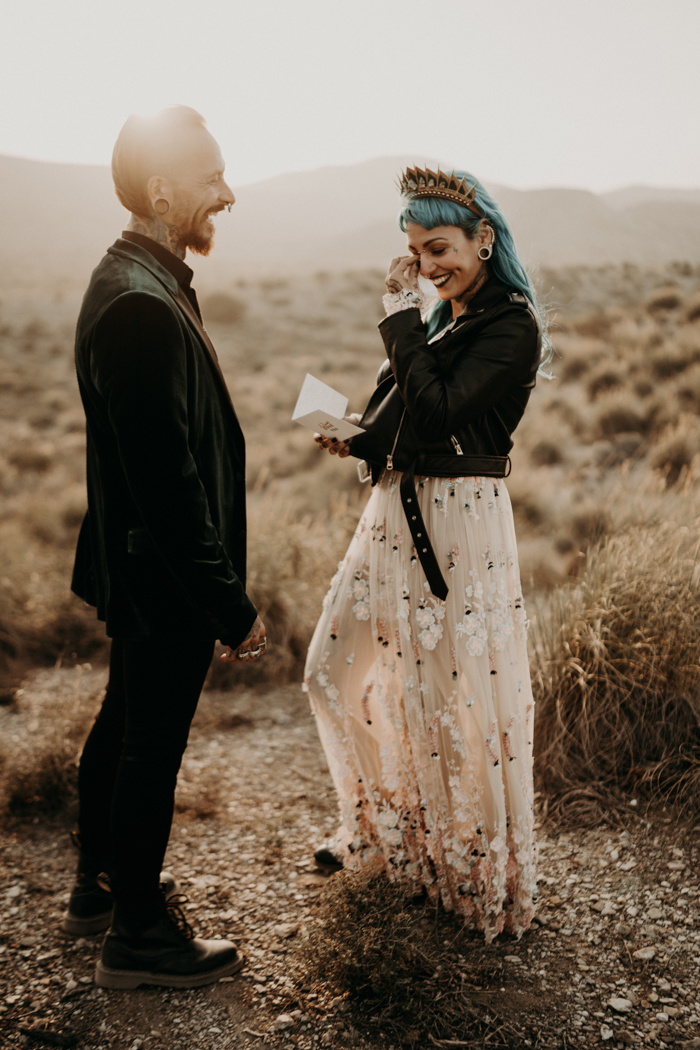 photo by The Quirky
Five common misconceptions about elopements:
1. You have to go to an epic destination. While we're totally on-board for adventure elopements, you certainly don't need to have a plane ticket to elope in a totally awesome way. Some of our favorite elopements happened in backyards and living rooms! Pro tip: Consider an Airbnb for your elopement.
RECOMMENDED READING: 10 Tips for Planning an Unforgettable Airbnb Wedding
2. Family and friends will be upset. They might. But, it's okay. Your family and friends love you. It's only natural they want to be a part of the most important day of your lives. However, if they're truly thinking of the two of you, and your wishes are for it to be just the two of you…then they should understand. Plus, you can still have an amazing party to celebrate with everyone afterward!
RECOMMENDED READING: How to Keep Your Family Involved When Deciding to Elope
3. You'll regret not having a traditional wedding. Out of all the real elopement submissions we've read and received—and it's a lot—couples always say they're happy they chose to elope and couldn't have imagined it any other way.
4. It's not as special as a big wedding. Trust us, there's nothing more special than spending an entire day with the person you love and are promising the rest of your life to. We actually think elopements can be even more special than a traditional wedding day (but we love both!).
5. All of your costs will be less. Elopements do generally cost less than a traditional wedding. Mainly because you're saving on venue costs, rentals, and food. However, if you're hiring a photographer to spend the entire day—or weekend—with the two of you, those costs might be comparable to hiring them for a traditional day. The pro here is that you can choose where you want to invest your money and splurge on the things most important to you!
Why we love elopements:
Now that we've answered your questions about "what does it mean to elope?" it's important to dive into why we absolutely love elopements! We kind of have a thing for couples who "break the rules." The couples who make a decision to wake up snuggled together on their wedding morning, who help each other get dressed, and those who prefer to eat the cake before their ceremony. An elopement is a perfect opportunity to truly do things your way. There's something magical about focusing on just the two of you. It's as simple as that!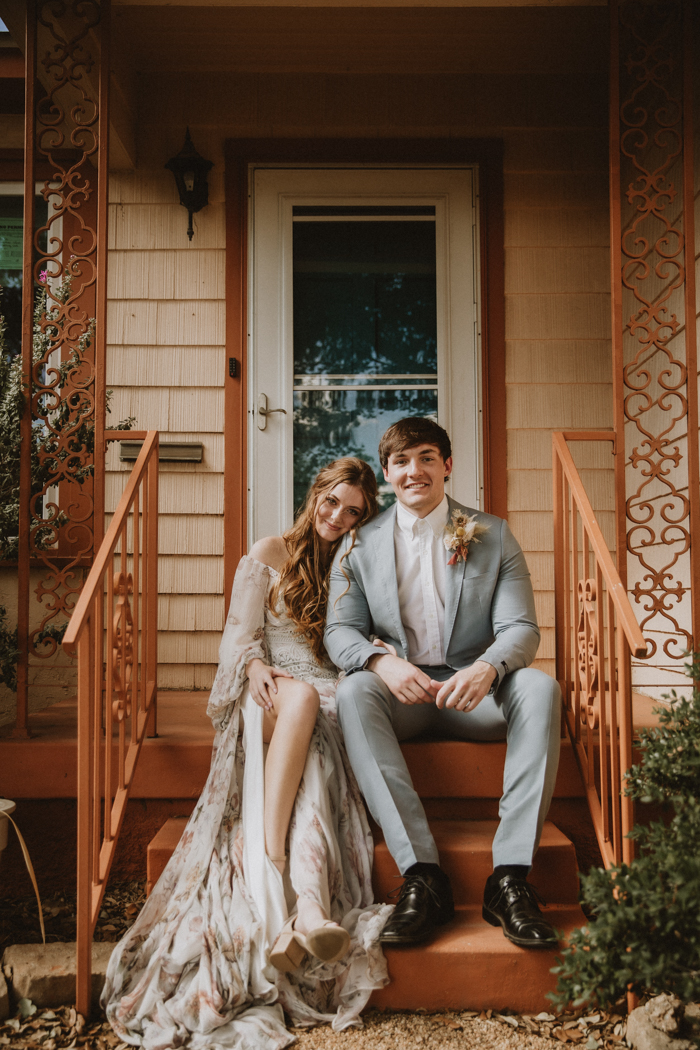 photo by Flowermouth Photography, Light as Gold
An elopement might be right for you if:
You want to get married now but can't exactly gather in groups larger than 5 – 10 people (ahem, thanks, COVID-19). Seriously, though, we think it's beautiful to celebrate your original wedding date with an elopement-style event—and you can still throw a bangin' party later on!
You want to focus your investments and splurge on what's most important. If you have a limited budget but want your day to be everything you dreamed, an elopement might be the perfect way to minimize costs on quantity and go for quality.
You like to do things your own way. You've probably realized this by now, but elopements are truly the best way to create a day purely and truly for the two of you.
OK, I think this is definitely for us…what's next?
Decide who you want to be there. Do you want it to be just the two of you? Are there a handful of family members or friends that you'd like to take along? Determine who you want to be there first, so then you know who to loop in on your plans!
Set a date. If you're switching your traditional wedding plans to an elopement, lucky you! You already have a date. Consider sending "change the date" cards and notifying your guests that you plan to elope, but will celebrate with them soon!
Start dreaming of the location. Now's the time when you can have a little fun with it! Make a date night out of dreaming up all the locations you've ever wanted to go. No idea is too big! Just have fun with this part, then narrow it down more realistically afterward.
Assemble your team. Did you know there's such a thing as an Elopement Planner? Rad, right?! Determine what vendors you'll need to help you out. For reference, you probably will still want at least a planner, photographer, videographer, and florist! Don't have vendors yet? Check out our directory of the world's best wedding vendors!
RECOMMENDED READING: The Ultimate Elopement Planning Checklist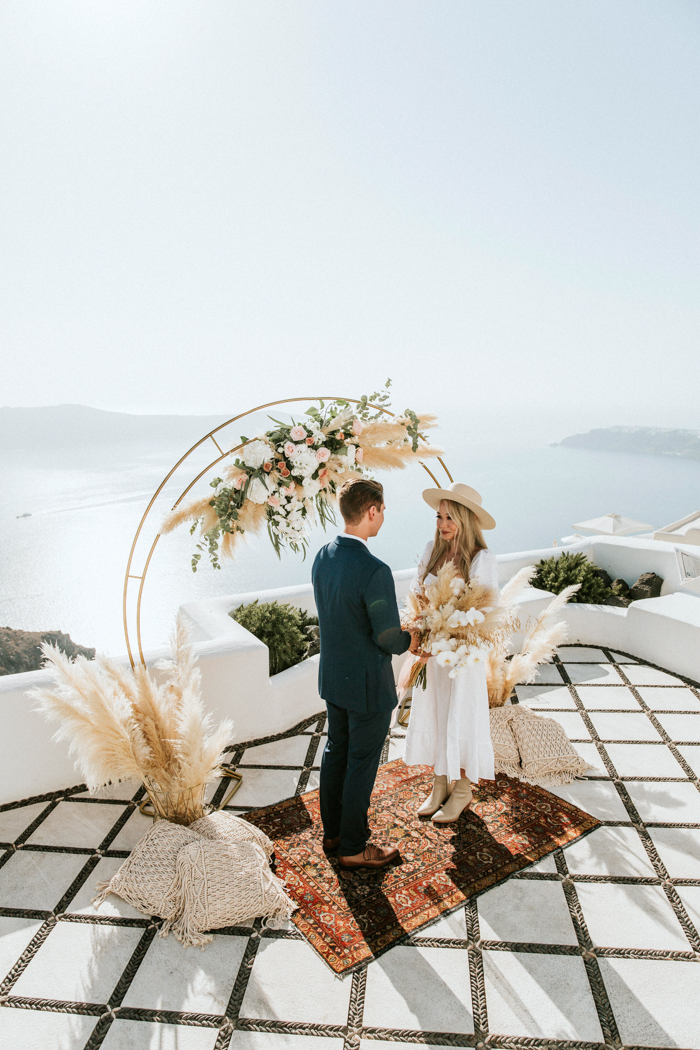 photo by Lighthouse Photography
We hope after reading this you're feeling awesome about what an elopement is and ready to start planning one of your own! Looking for more elopement advice? We think you'll love these posts:
30 Courthouse Wedding Dresses that are Simple + Special
Elopement Dresses for Any Wedding Destination
14 Cozy Elopement Picnic Ideas to Celebrate Saying "I Do" in Style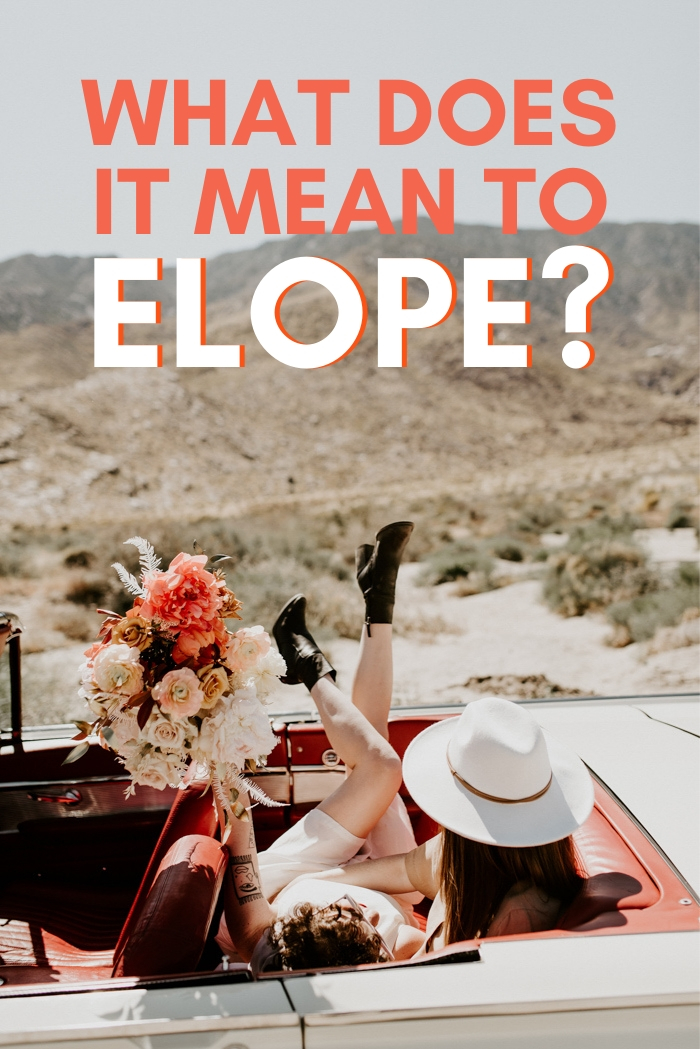 photo by Anais Possamai Photography