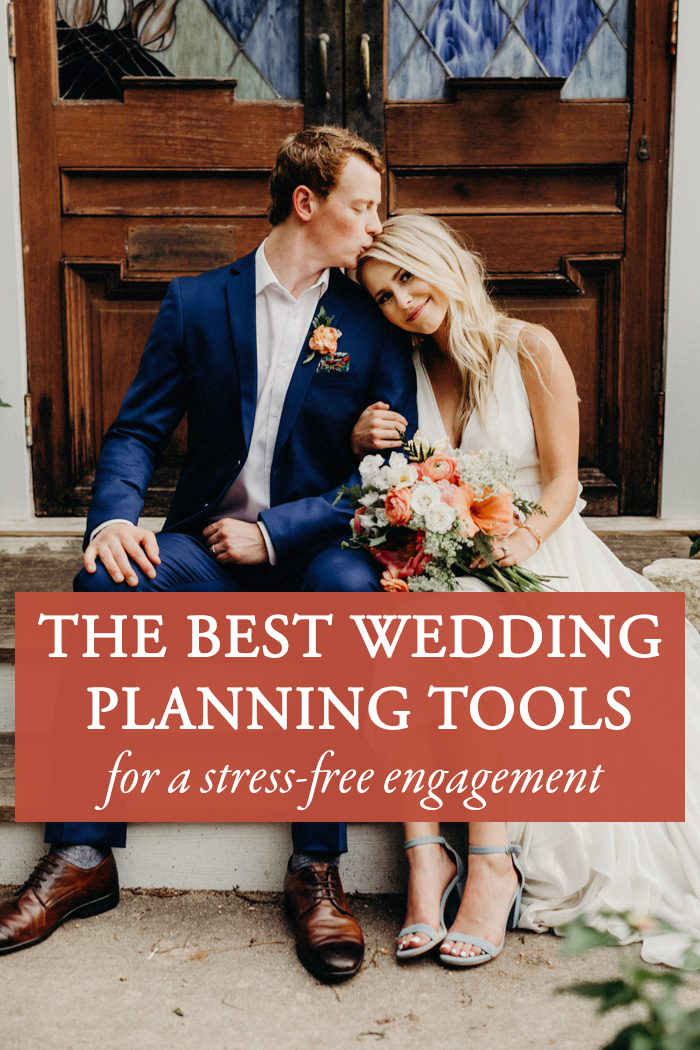 photo by Gloria Goode Photography
Your engagement should be a joyful time, not a stressful one! Over the years we've created quite a few wedding planning tools to keep the stress away and help make planning your big day a breeze. From wedding planning logistics like your vendors, budget, guest list, and timeline to design and decor checklists to assistance packing for your honeymoon, we've got the very best in wedding planning tools for a stress-free engagement.
Logistics
A wedding planning timeline is one of the most useful tools you can have to keep you on track and stress-free in the months leading up to your big day. This 12-month wedding planning timeline includes everything your planning process could possibly include, from creating your mood board to sending your final headcount to the caterer. Prefer a literal checklist? Don't worry – we've got one of those too!

Before diving into just about any aspect of wedding planning, it's important to sit down and have a real conversation about your budget. That talk can be a tough one, so we've come up with this handy wedding budget tool to help you decide where to put your money and how much you can (and want to) spend on your day. In addition to the budget tool, check out our tips for determining your wedding budget and a few ways to save!
Hand in hand with setting a budget comes creating your guest list. Every guest ultimate has a dollar sign attached to them, so you've got to align your wedding size with your budget size early in the process. Use our guest list spreadsheet and these tips to help you narrow down your guest list to ensure that you've got the people you love most in attendance as you tie the knot.
In case you hadn't heard, our vendor directory is carefully curated to represent only the very best of the best wedding professionals from all over the world. Looking for a wedding planner to help bring your vision to life or a photographer or videographer to capture it? We're here to help with the most talented and trustworthy vendors – wherever it is you're saying "I do!"
Seating charts are hard enough without having to guess how many people you can seat at each table! Let this reception seating chart guide help you visualize who should sit where depending on your table size. While you're at it, check out these 60 wedding seating chart ideas!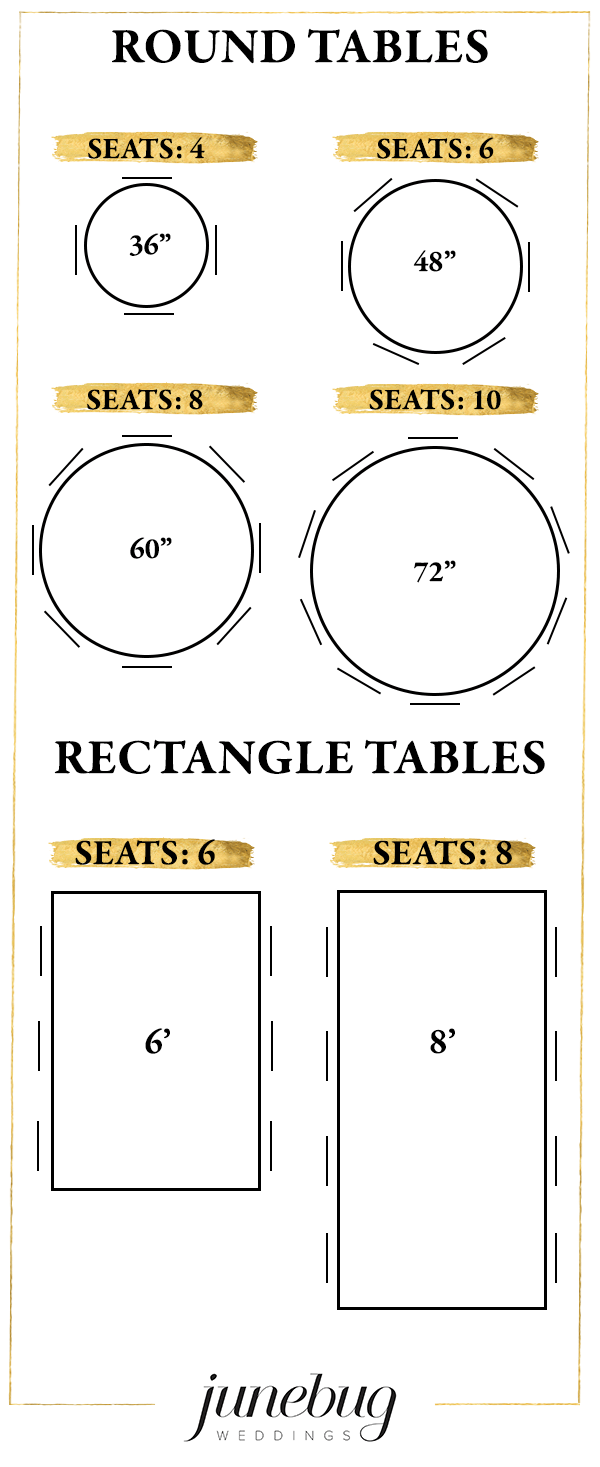 Your wedding website is the easiest way to let your guests know all the details of your wedding weekend including how to dress, when to arrive, and what to expect. Use this wedding website checklist to ensure your wedding website is the one-stop resource your guests need to find answers to all their questions (so they don't have to get in touch with you for every little thing!).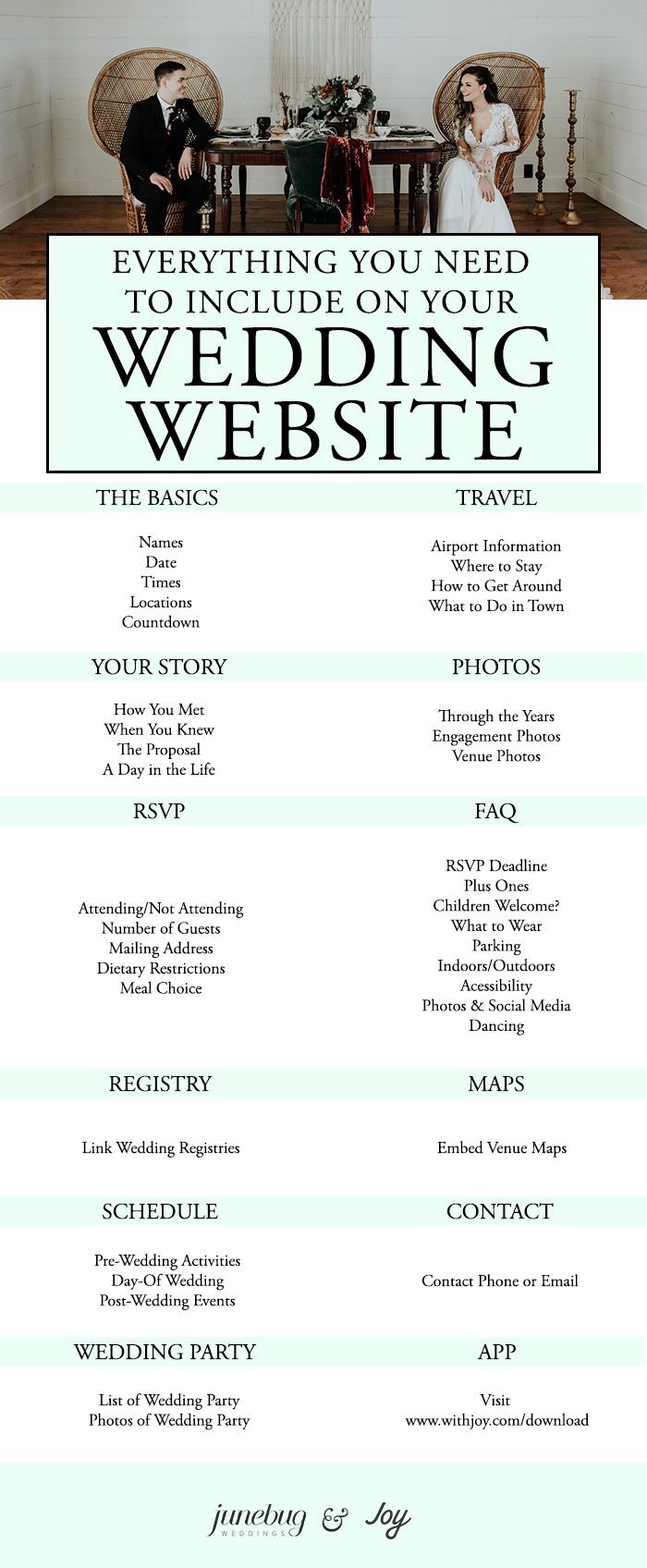 Design + Decor
One of the most easily overwhelming aspects of wedding planning is decorating your day. Weddings just include so many moving parts and little details! To help you decorate every inch of your day, lean on this ultimate wedding decor checklist – we've thought of everything from ceremony to reception so you don't have to!

Beyond decorating the wedding, your reception tables can be a major source of stress if you're unsure what goes where or which items to use. Fear not, as we've taken a deep dive with our reception table styling checklist to help you leave no table uncovered or un-candlesticked!

Fretting over your wedding flowers? Pick and choose where to use them with our wedding floral checklist! If you're looking for further floral inspiration, check out these 45 beautiful wedding ceremony aisle markers, these floral ceremony arches for every wedding style, these 24 larger than life floral installations, and 30 unboring floral crowns for stylish brides.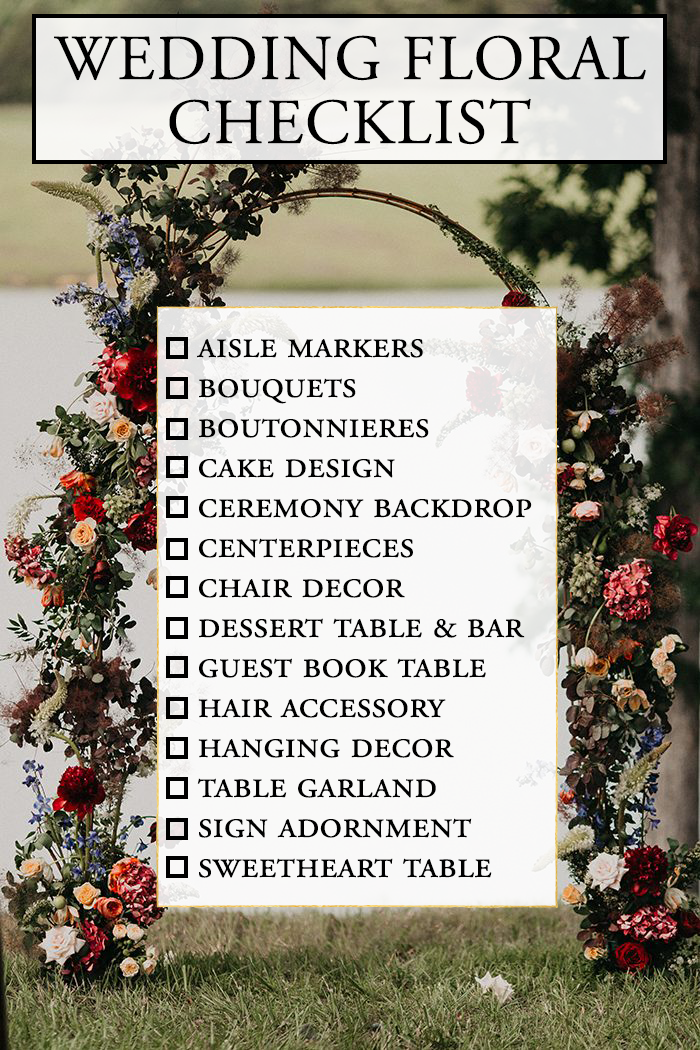 Wedding signs may seem like an unnecessary detail, but they can actually be a huge help in giving your guests the info they need to avoid asking you where they need to be on your wedding day! Give your guests all the info they need in style by checking off all the signage on this wedding sign checklist! P.S. Check out these clever and punny wedding sign ideas for every part of your day!

After the Wedding
Even though you've tied the knot, there's still a few things left to do to after your wedding to tie up loose ends. Don't let post-wedding stress ruin your newlywed bliss! Check off these post-wedding checklist to-dos sooner rather than later to get on with enjoying what the wedding was all about – the marriage!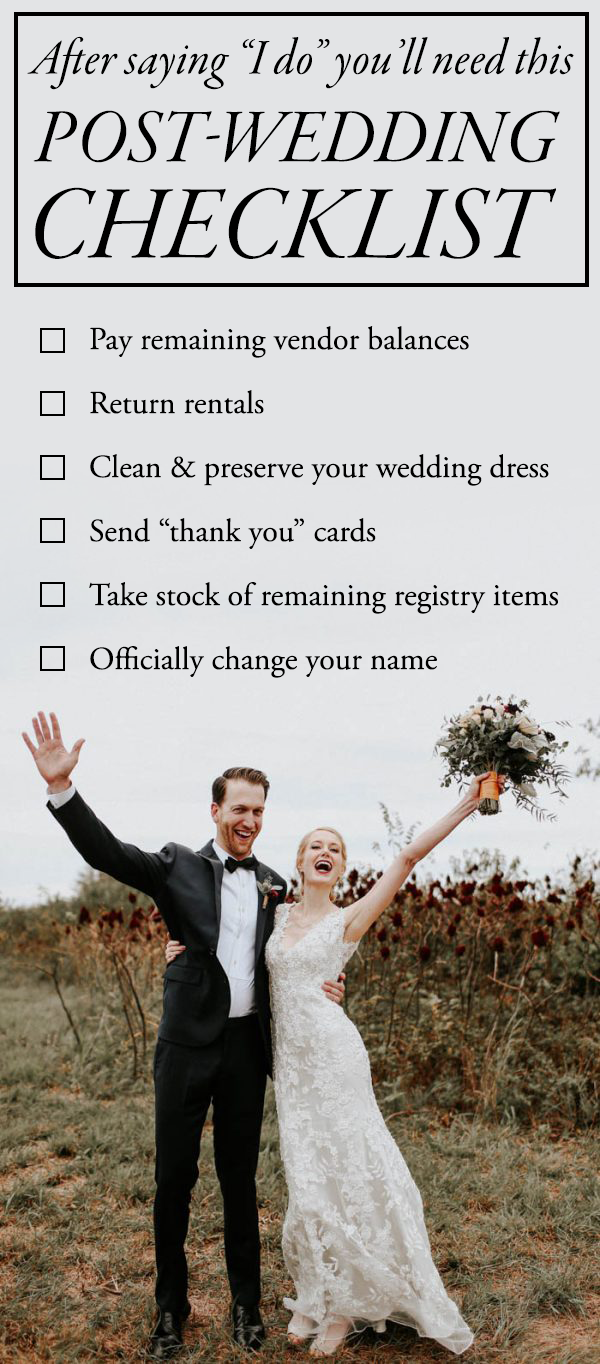 Last, but certainly not least, is your honeymoon! Make packing a breeze whether you're headed to the snow or the beach without honeymoon packing checklist! Haven't picked a destination for your upcoming honeymoon? Check out our picks for the best 2018 honeymoon destinations.

Ready to plan your wedding? In addition to these helpful wedding planning tools, we've got 6 tips for reducing wedding planning stress you should read before getting started!