You did it! The stress of wedding planning is officially over, and now you get to soak up time with your forever partner as newlyweds. Your honeymoon is a once-in-a-lifetime trip that allows you to celebrate your love, just the two of you. Whether you're looking to jet set to a faraway destination or keep it close to home, there's an Airbnb honeymoon home for every couple. From tiny cabins in the heart of the forest to seaside villas on the coast of Italy, these homes are sure to steal your heart–just like your significant other. The hardest part is going to be choosing which one to book!
United States Airbnb Honeymoon Homes
Why we love it: Is there anything more romantic than a cabin in the woods? There sure is–it's a cozy cabin in the woods that also happens to be on the water. This Lake Tahoe modern cabin is just a five-minute walk to a private pier, so you can enjoy the lake before heading into town for cocktails and delicious food.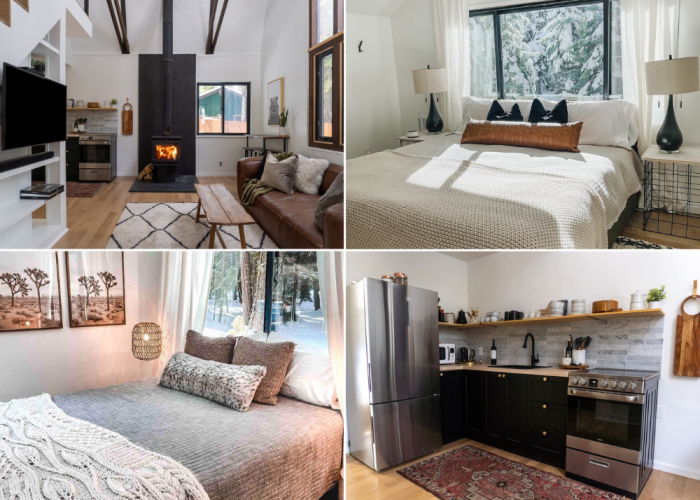 Why we love it: If you and your significant other are adventure lovers, this one is for you. The 80+ acres of property offers breathtaking views of the national park as well as the chance to spend your nights under the stars. And don't forget to clean off in the spectacular outdoor shower.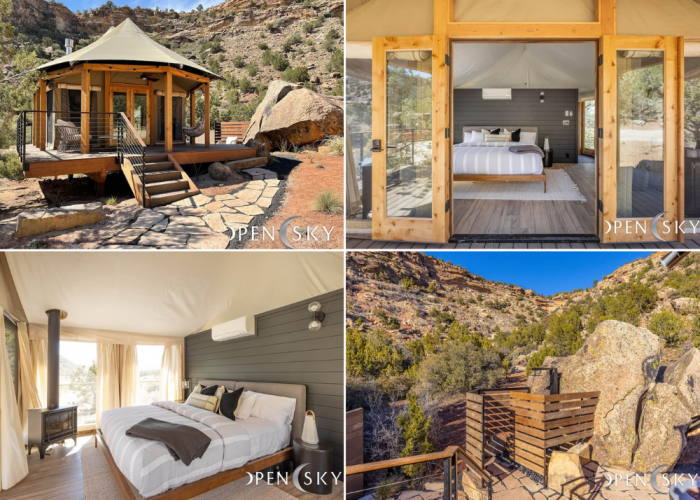 Why we love it: Named after the Hawaiian goddess of volcanos, The Pele Suite is as romantic as it is unique. The bed and breakfast is also centrally located to all the activities of Maui's North Shore–including some of the best hiking, waterfalls, ziplines, and more.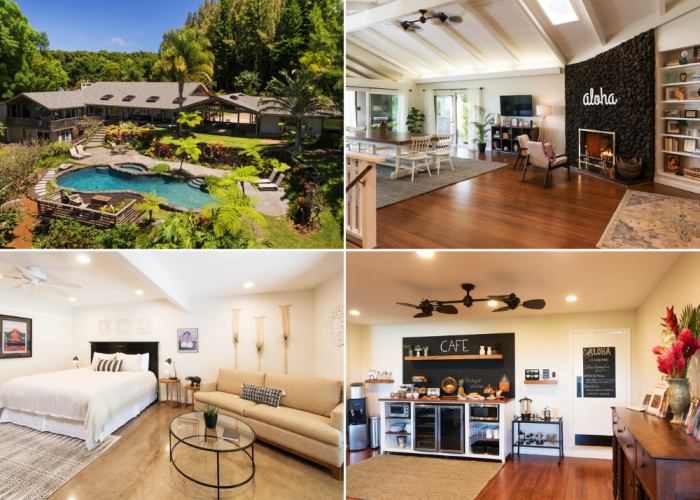 Why we love it: Napa Valley is one of the premier wine regions around the world, so it's no surprise it's made this list. This private getaway sits on its own three acres of vineyard and sits just minutes away from downtown Napa. What better way to celebrate being newlyweds than with a few glasses of wine?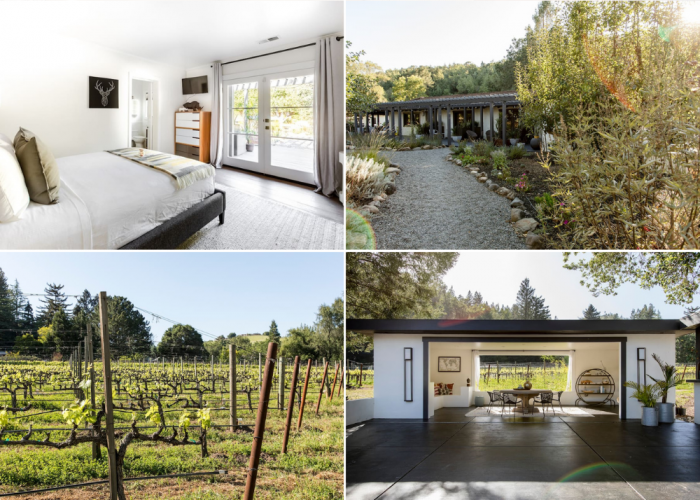 Why we love it: Is there anything cooler than staying in a literal tree? We don't think so! This treehouse on the Big Island is 15″ feet up from the forest floor, giving you sweeping views of the surrounding trees. Not to mention it's only 10-minutes away from Volcano National Park.
Why we love it: Nashville has become an increasingly popular travel destination thanks to its music, bar scene, restaurants, and shopping. There are so many unique neighborhoods within the city, but this quaint historic home is in the heart of one of the cutest neighborhoods–East Nashville. You're walking distance from delicious food and cute shops, but you're also a short drive away from Broadway.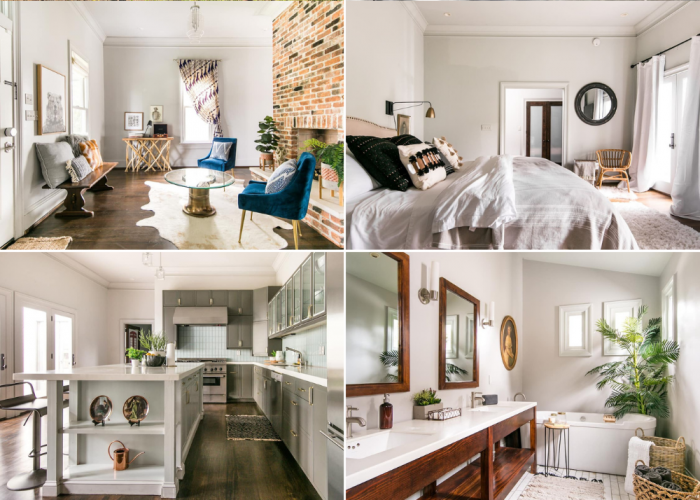 Why we love it: Is it obvious that we like treehouses yet? This chic escape in Aptos is a mid-century lover's dream come true. Curl up with a book and a glass of wine against the floor-to-ceiling windows or spend your days lying on the nearby beach.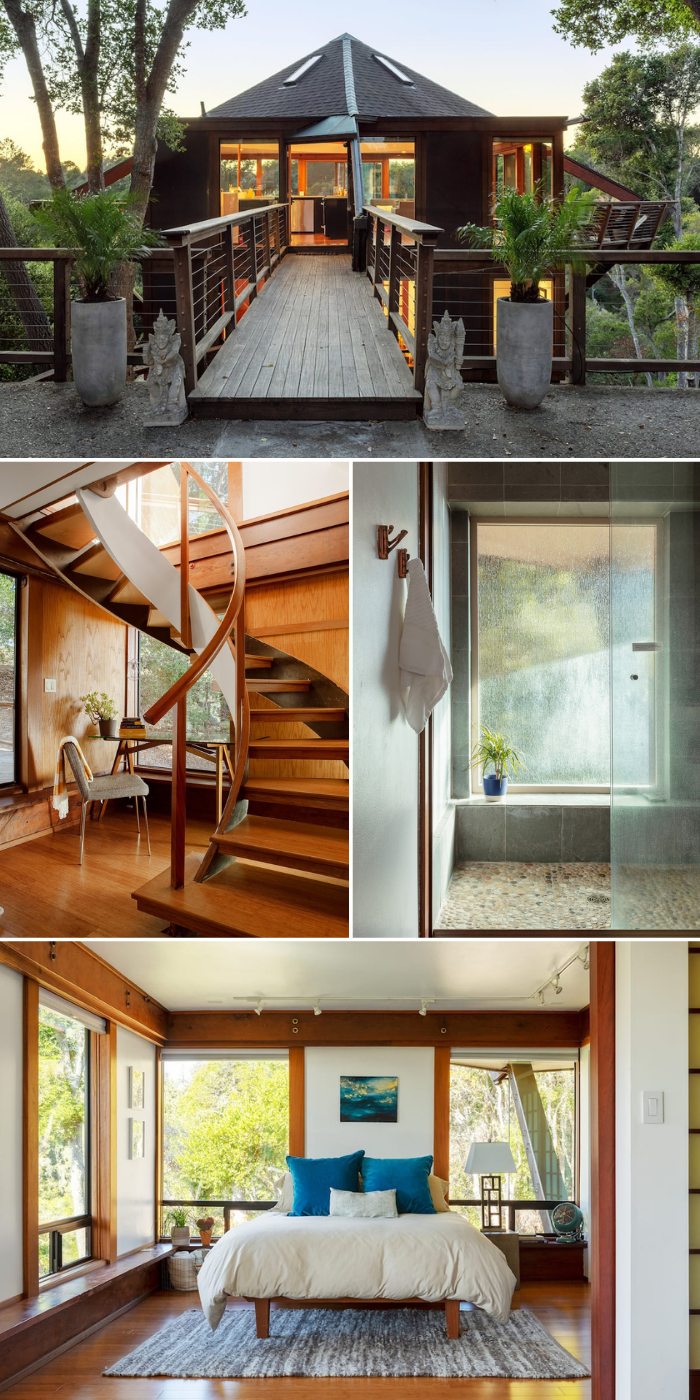 Why we love it: Joshua Tree is one of the best places to go to reconnect with nature and get in touch with your spiritual side. The Desert Wild home is a two-bed, two-bath oasis near downtown and the national park. For those who are adventurous, you can spend your afternoons hiking or rock climbing, and for those that want to have a more low-key vacation, you can soak in the hot tub while stargazing.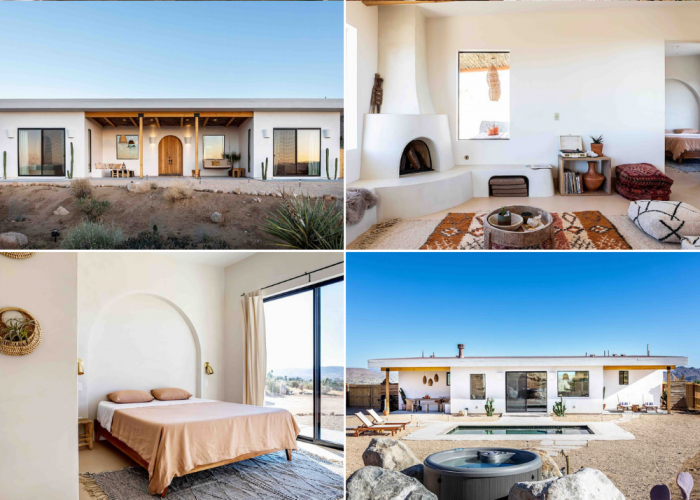 Why we love it: For a tropical getaway here in the states, consider the Sugarpoppy Cottage. The beach cottage feels like you've been transported to an island in the middle of nowhere, all without the expensive plane tickets and long flights.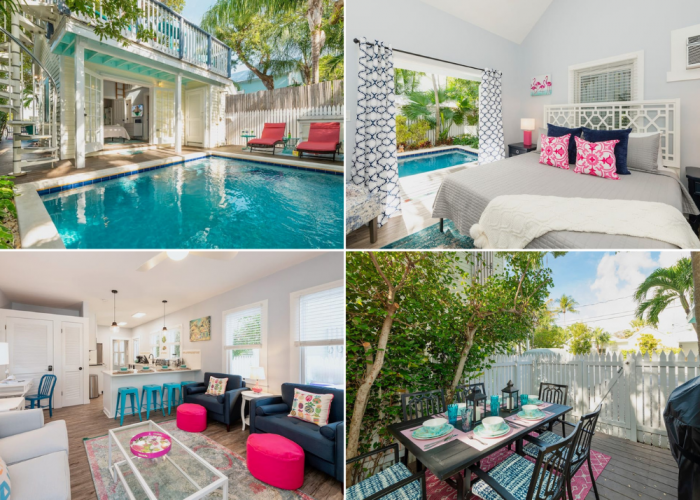 Why we love it: There's a reason that people flock from all over the country to New Orleans. This French Quarter mansion allows you to stay in the hustle and bustle of the historic city while providing views of Bourbon and Dumaine Streets. This one is a must-have for those looking to live like royalty.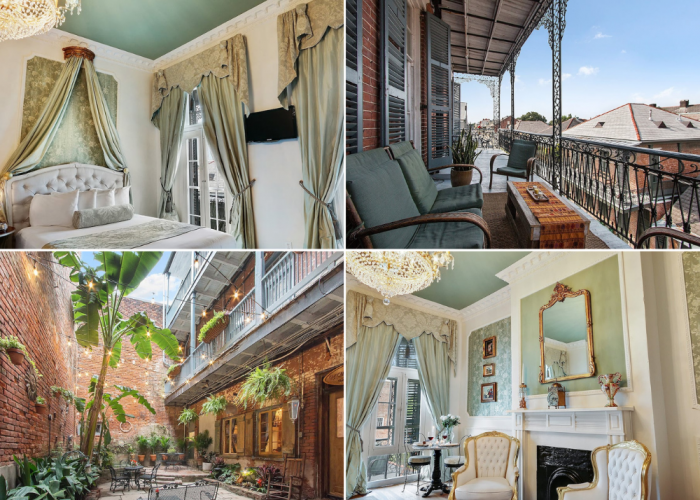 Why we love it: The constant sound of the river flowing, a hot tub with a view, and an interior that is the epitome of cozy–there's nothing more you could want in a romantic Airbnb home.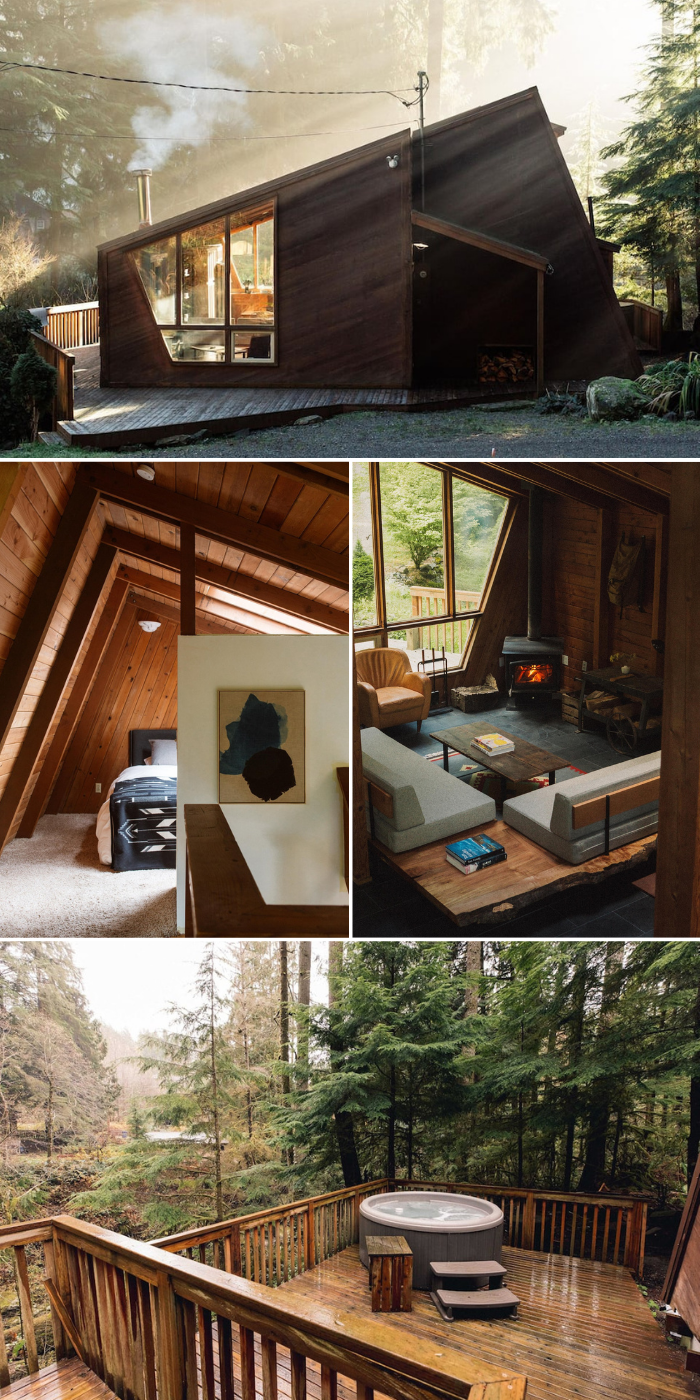 Why we love it: Speaking of cabins, the Niksen House in Oregon is a winter haven. Aside from the obviously gorgeous interior and exterior, this home is a short drive away from the ski areas, where you can shred some slopes before coming back to warm up by the fire. Oh, and can't forget that it's only an hour away from Portland if you're looking for the city atmosphere.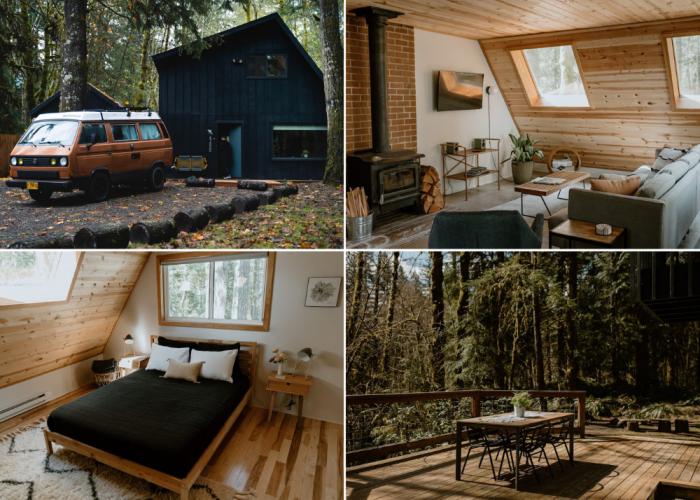 Why we love it: Taos is a city full of historic adobe buildings, budding artists, endless hiking trails, and distinctive cuisine–just to name a few. This secluded boho adobe is only minutes from downtown yet is still secluded enough to feel like you're the only ones around.
Why we love it: If you're headed down south, opt for this serene cottage in Charleston. The little oasis is tucked away in a picturesque alley to give you the privacy you want while still being near King Street–a 300-year-old street full of trendy restaurants, art galleries, and shops.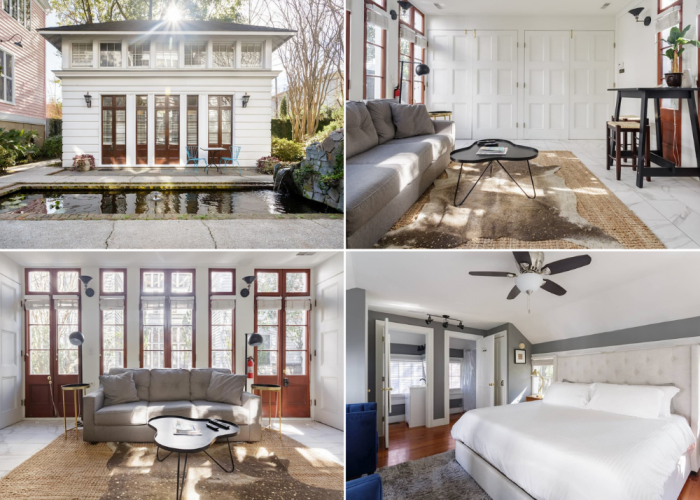 Why we love it: One could argue that Carmel By The Sea is one of the most romantic spots in the country, so why not stay in a cottage straight out of a storybook? It's not only walking distance to the beach, but it's also in the heart of town if you feel like exploring. Listen to the sound of the surf, daydream by the fireplace, or read your favorite book in the garden under the California sun.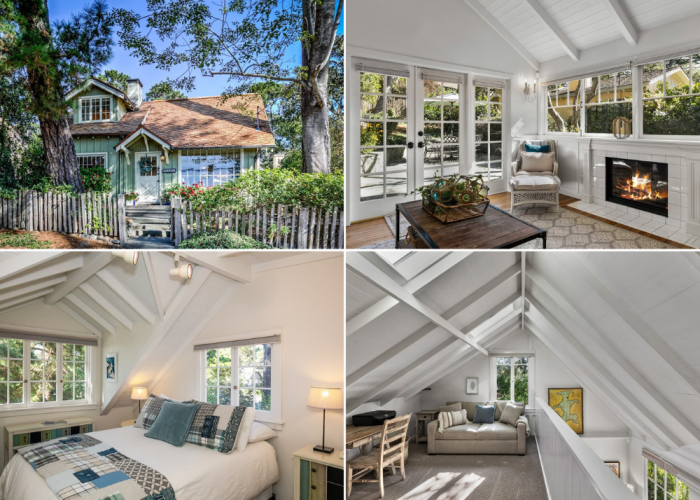 Why we love it: Although the Windy Top Cottage is Connecticut, the minute you walk through the doors, you will feel as if you've been transported to Europe. Constructed in 1932, the home was built in an area of Granby where the Hartford elite would spend their summers. It's as enchanting as it is quaint; one could almost describe it as Bridgerton come to life.

Why we love it: For those looking to kick back and relax with a margarita in hand, this one's for you. The dreamy desert oasis is colorful and cozy. It will feel like your home away from home–just with gorgeous views of the mountains and a huge pool.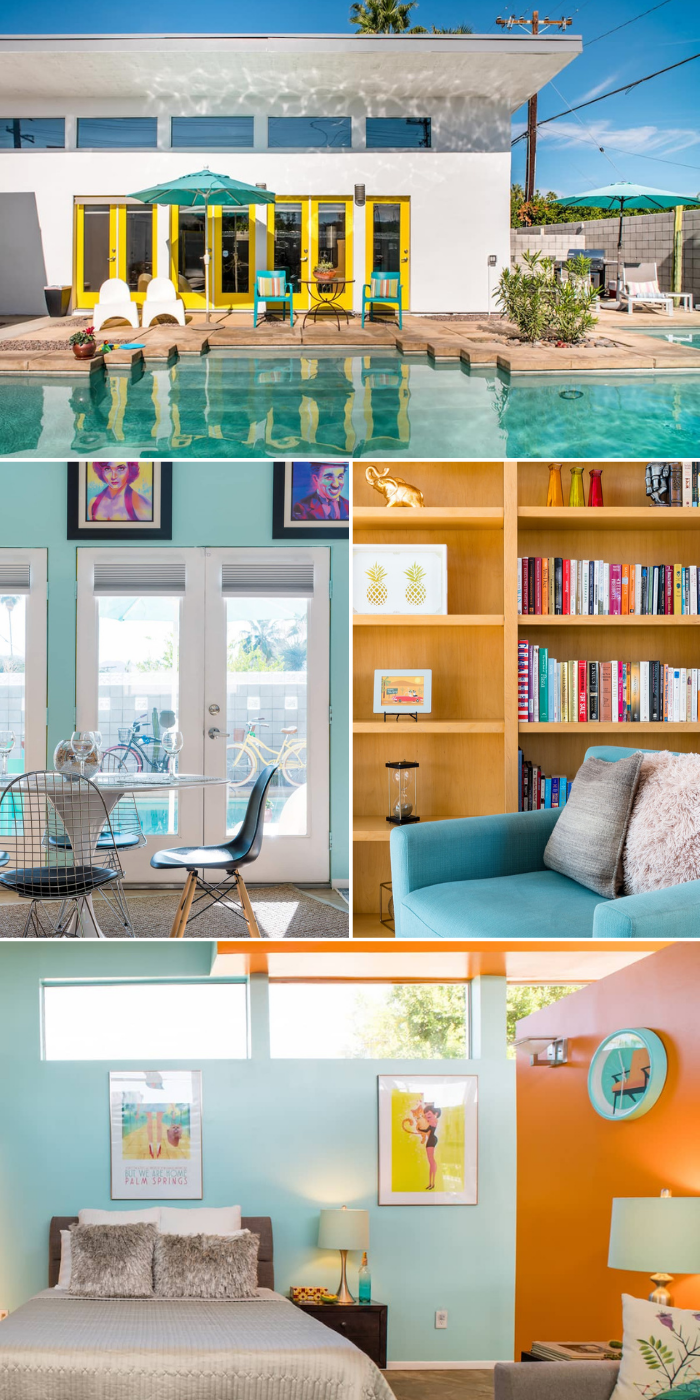 Why we love it: The owners of the Agave Suite first got their Airbnb start with the well-known Joshua Tree House and have since expanded to Saguaro National Park. The Agave Suite has a queen bedroom, private bathroom, fireplace, full kitchen, and private balcony. The Posada–the inn where the suite is located–also has a chef's kitchen, pool, rooftop lounge, yoga room, and more. What more could one need on their honeymoon?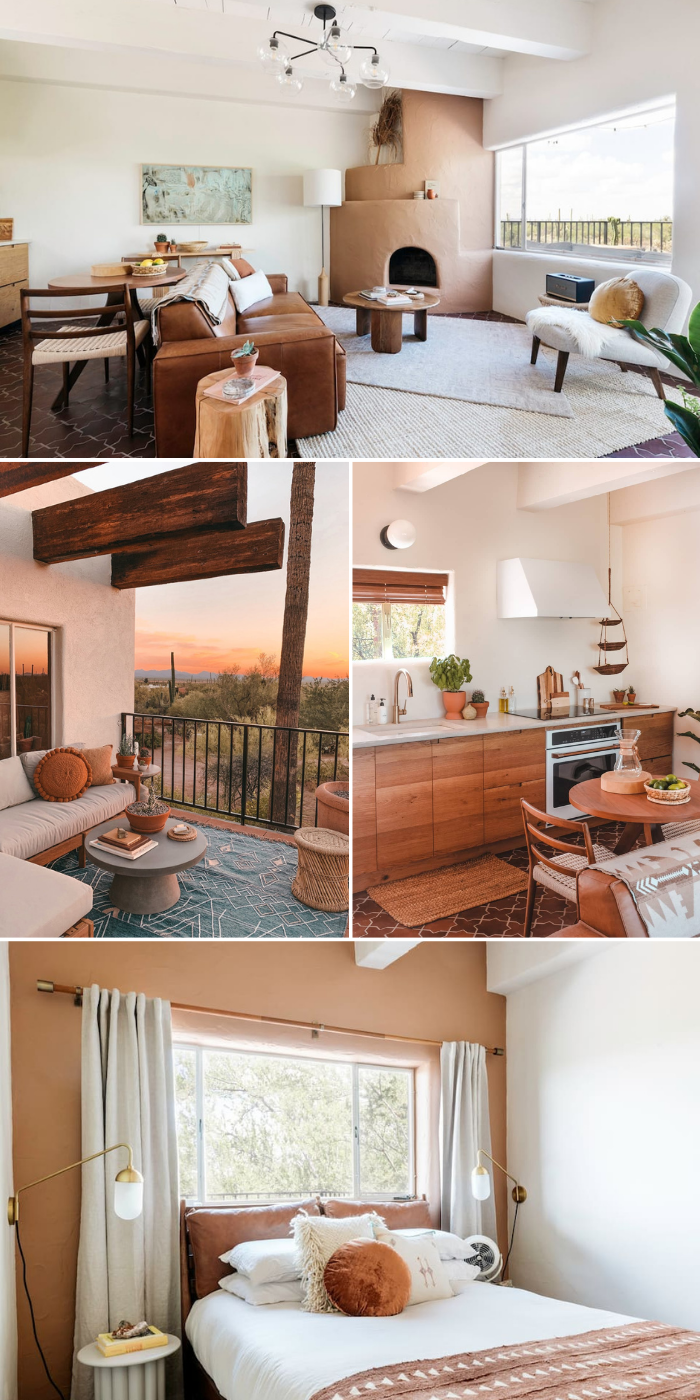 International Airbnb Honeymoon Homes
Why we love it: The Cahaya is an Indonesian wood floating treehouse in the jungles of Ubud. It has sweeping views of the treetops, a dreamy pool, and Pinterest-worthy bedrooms. Just don't forget to order the floating breakfast while there–trust us.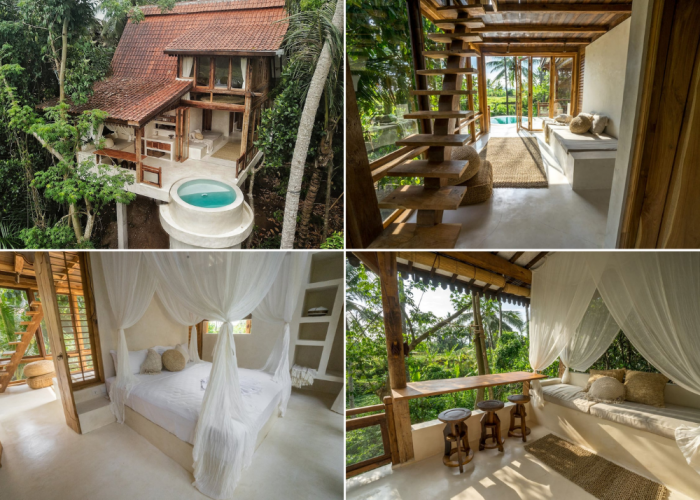 Why we love it: A home built within a converted cave, a heated plunge pool with ocean views, and a sauna to warm up in–it doesn't get any more unique than that.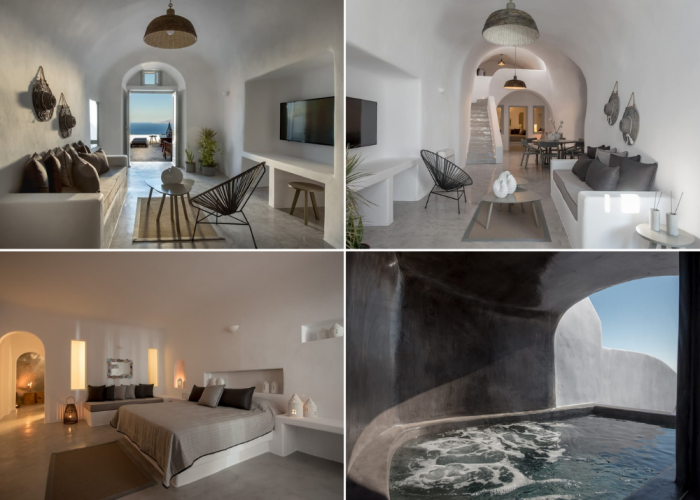 Why we love it: When staying in Paris, location is everything. Because you'll spend most of your time exploring the city on foot, being close to all of the big sightseeing spots is key. The Eiffel Signature is located directly in front of the Eiffel Tower, offering incredible views of the landmark. It's also within walking distance to sites like the Arc de Triomphe, the Lourve, and more.
Why we love it: Casa La Chula offers a living room that opens up to the pool, attentive staff, free bikes to get around town, continental breakfast, and then some. The stylish home is the epitome of modern meets jungle.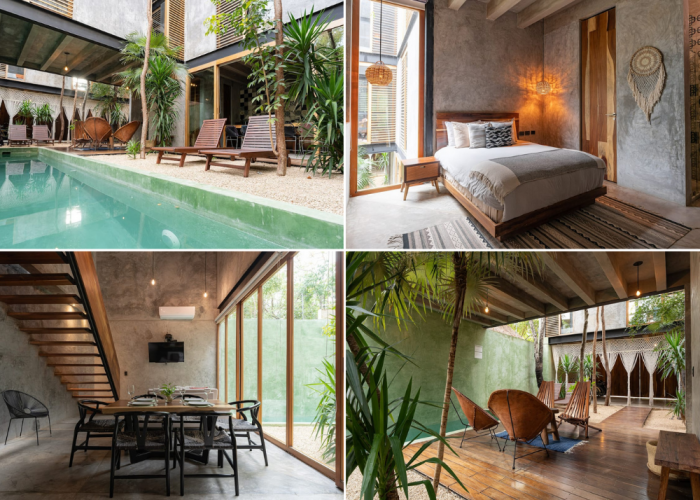 Why we love it: Picture this–sipping on an Aperol Spritz while the sea breeze blows through your hair while you admire the coastal views of the Amalfi Coast on your own private balcony. That's exactly what you can have with this sumptuous villa in Postino.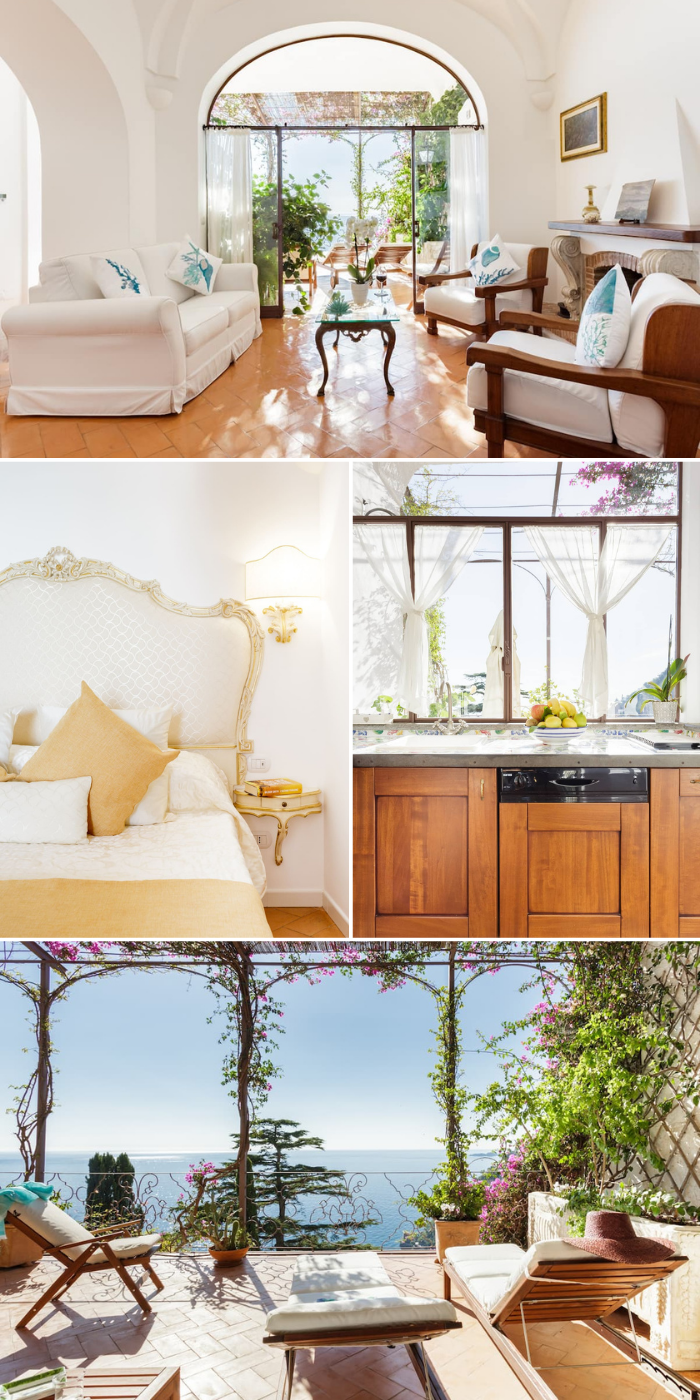 Why we love it: Lake Como is an undiscovered gem that few have yet to experience. Attic CaPicci allows you to experience the incredible lake in Northern Italy's Lombardy region in style. Almost every inch of the home overlooks the water, including the swimming pool. Just imagine cooking traditional Italian food while the sun sets over the lake. There's nothing more magical.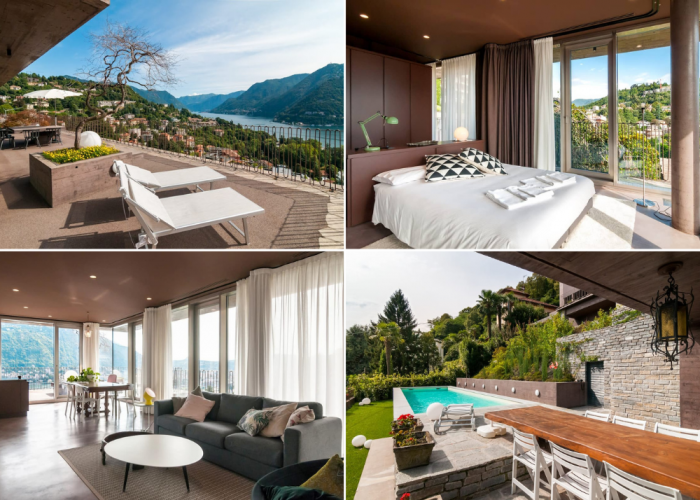 Why we love it: Cape Town is an up-and-coming vacation spot, and staying in this beachside bungalow is the best way to experience everything that the city has to offer. Nestled between the cliffs and the ocean, the Clifton home is truly idyllic.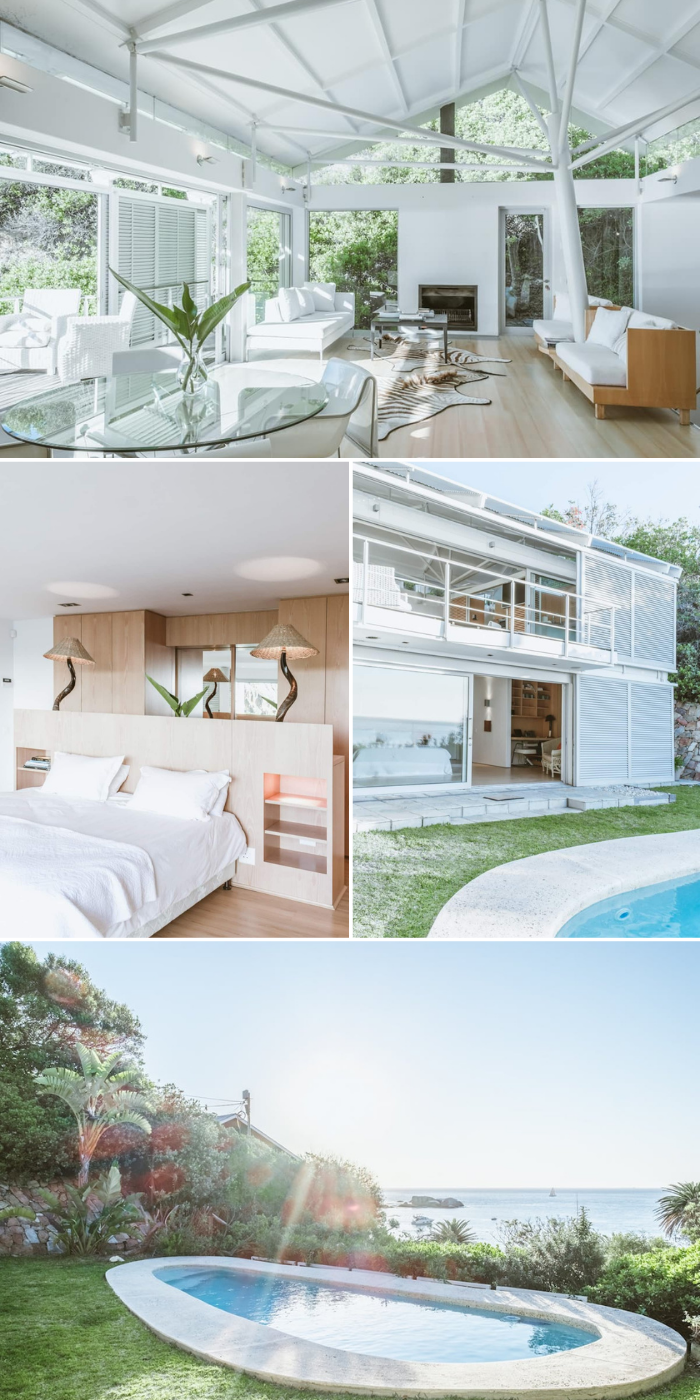 Why we love it: When most people think of a honeymoon destination in France, they think of Paris. But why not stay on the French Riviera and enjoy the beauty of the historic buildings combined with a tropical atmosphere? Le Cabanon d' Isidore feels like a French villa mixed with a laidback beach house. The close proximity to Nice and Monaco is an added bonus.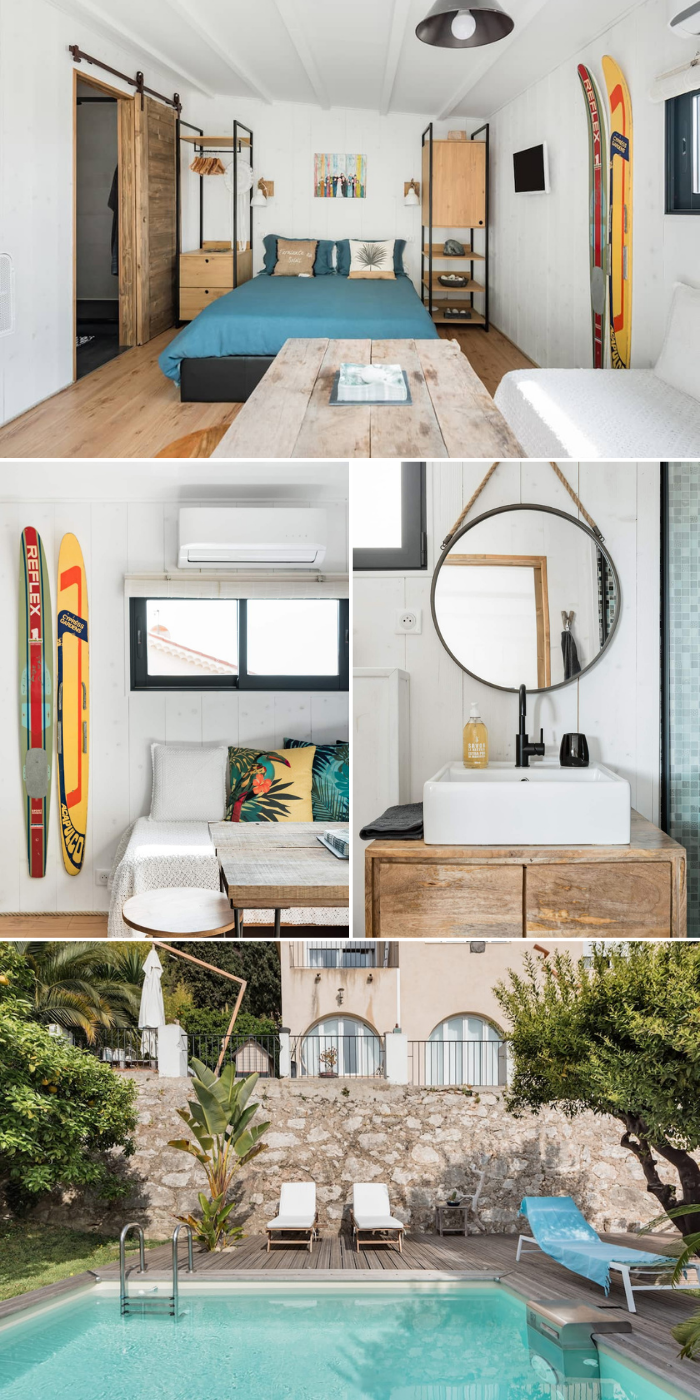 Why we love it: Outfitted with two bedrooms, vaulted ceilings, floor-to-ceiling windows, and 180-degree views of the surrounding forest, this ultimate modern escape is the perfect place to relax and get in touch with nature. The nearby Blaeberry River presents canoeing and rafting opportunities, and there is an abundance of nearby hiking trails. Five national parks also surround it.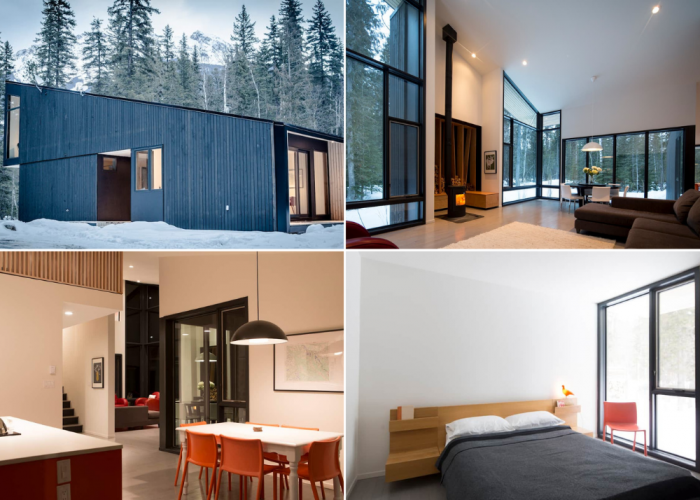 Why we love it: Do we even need to describe why we love this one? Just look at those photos. The Lodge at Cosmos is a private studio with a sun deck and plunge pool overlooking the Piton Mountains. You can't beat that.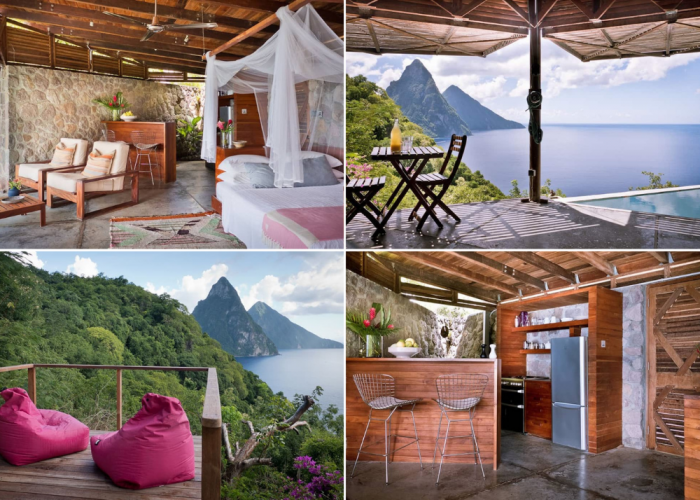 Why we love it: Casa La Nina is a beautiful jungle getaway perched at the top of a hill, with the best spots in town at the base. The modern touches of the home look like something from Architectural Digest, and the open-air concept gives you a chance to explore everything that Costa Rica has to offer.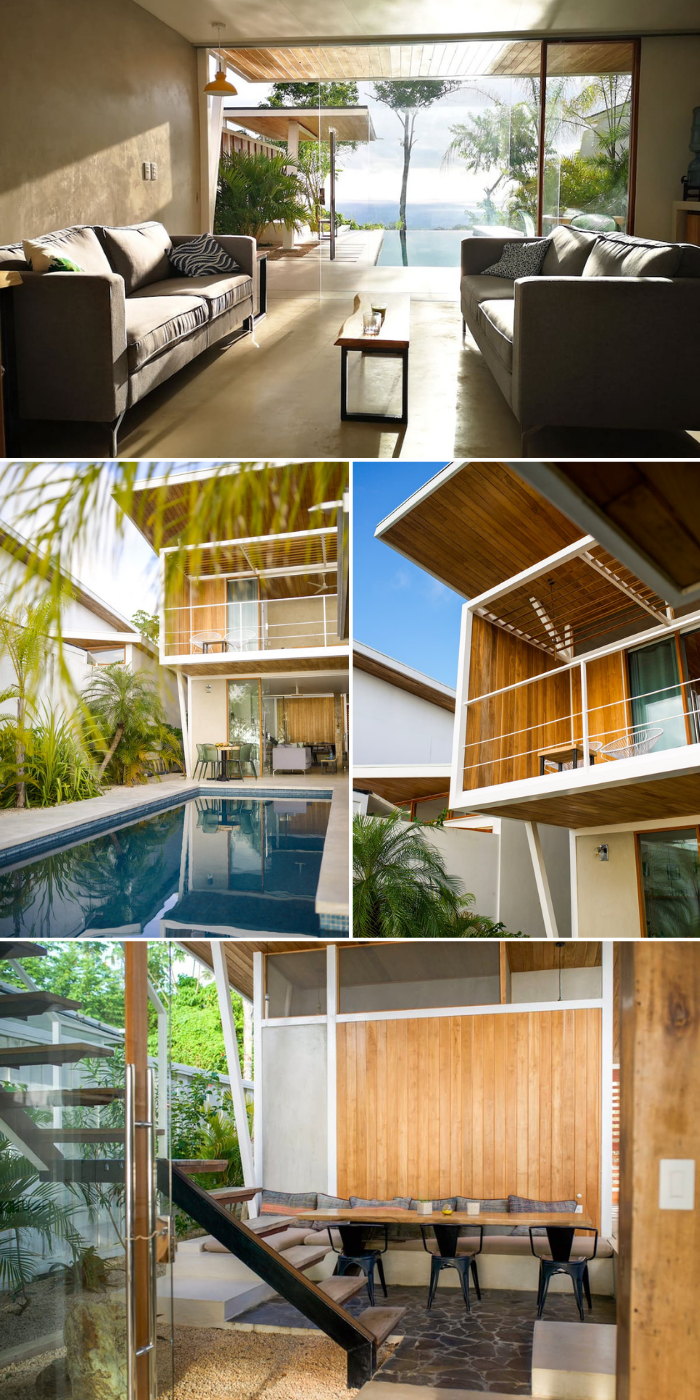 Why we love it: While it may not be for everyone, if your ideal honeymoon is getting away from people and soaking up time together just the two of you, the Alpine Cubes may be the perfect choice. The modern cabin has a wood-fired hot tub, large windows overlooking the mountainous terrain, and some of the best stargazing in the world. A stay here is unlike anything in the world.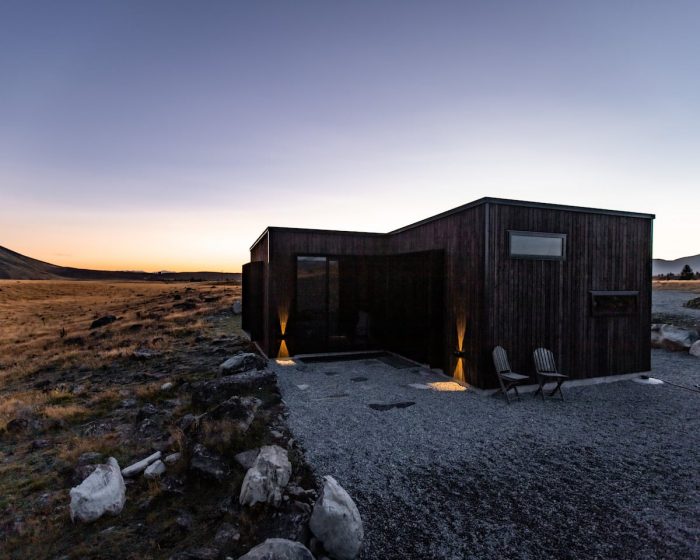 Why we love it: Instead of the hustle and bustle of Barcelona, consider this traditional Mallorcan home in Palma de Mallorca. The tranquility alone is reason enough to book this romantic Airbnb, but the lush garden, pool, and simple yet classic decor don't hurt either.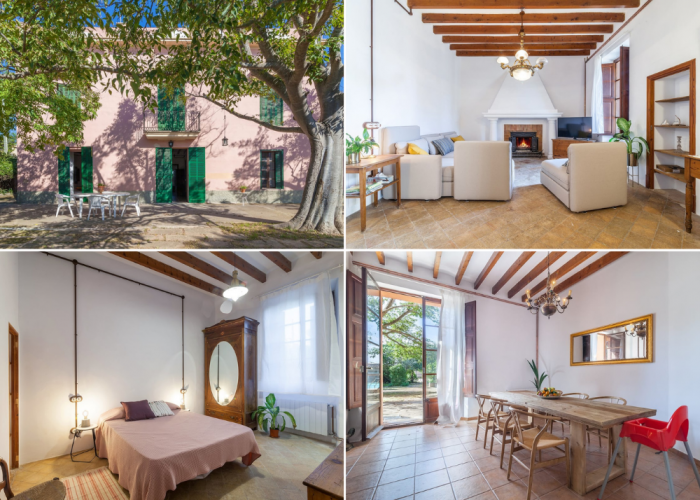 Why we love it: A penthouse apartment overlooking an ancient city on the Adriatic Sea–count us in! This sea view apartment is set in the heart of the Lapad Peninsula, where you'll find turquoise waters, bars and cafes, and romantic seaside promenades. Because the small peninsula is a residential area, you'll be living like a local.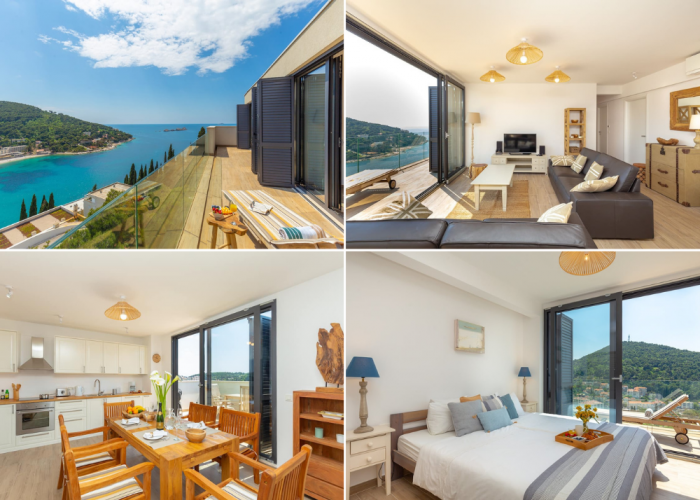 Why we love it: This is by far the most unique Airbnb honeymoon home on this list. The dome getaway is located just outside of Reykjavik, making getting around easy. Although, once you step inside, we're not sure you're going to want to leave. Jump in the jacuzzi after visiting the Blue Lagoon or warm up by the fireplace after exploring Skógafoss.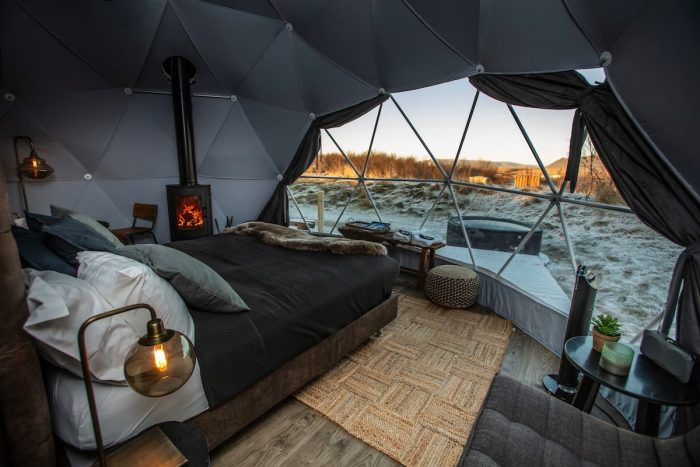 Before you hit the road, be sure to check out this honeymoon checklist to help you pack all the essentials!