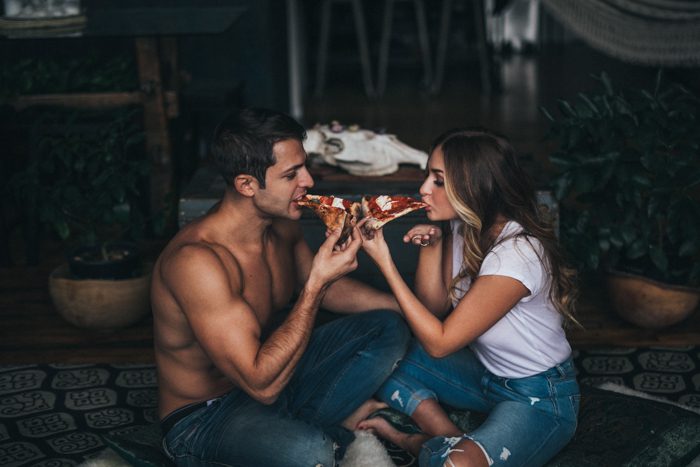 photo by Nicole Ashley Photography
Your engagement photo session will be one of the most exciting parts of your engagement season, and we want to make sure you're fully prepared! So, in addition to providing you with 8 tips for nailing your engagement photos, we want to let you know about the most common engagement photo mistakes couples make, so you can avoid them for your own session. From timing to outfit choices, keep these things in mind to ensure your engagement photo day goes off flawlessly!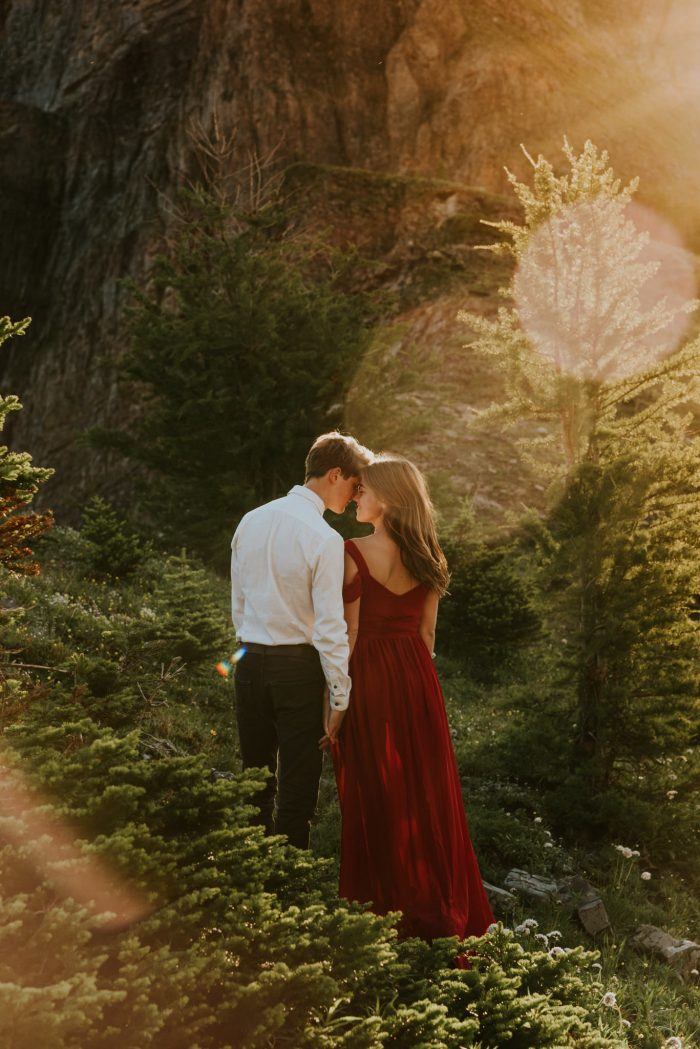 photo by Célestine Aerden Photography
1. Not Planning Around the Sun
One of the biggest factors in how your photos will come out is the lighting! If you want that romantic golden glow, schedule your engagement photo session at Golden Hour, which is that beautiful time of day just before the sun sets. Simply check your weather app for the exact time of the sunset, and schedule your session with plenty of time to capture all that pretty light. (Your photographer will be able to recommend the best timeframe for your specific session.) If you two are more drawn to early mornings, a sunrise photo session would also be wildly beautiful! Plan to arrive at your location just before the sunrise so you can get set and be ready as soon as the sun starts to peek over the horizon.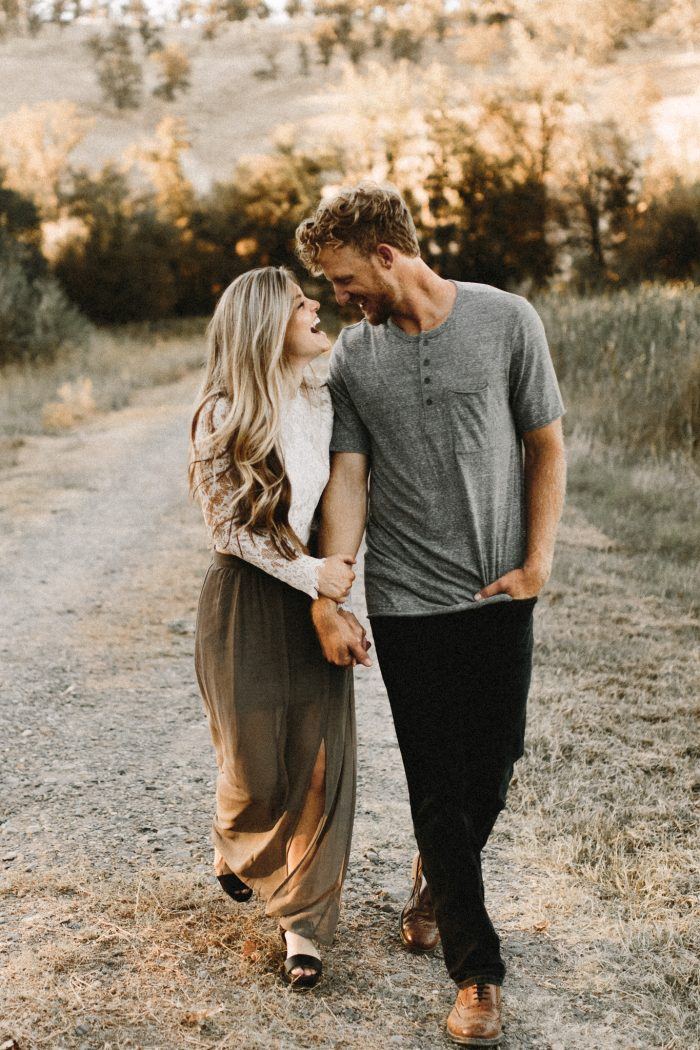 photo by Anni Graham
2. Not Showing Up On Time
This is a big one! One of the most common frustrations for photographers is when couples don't show up on time to their engagement sessions because it affects the lighting, the timing, the flow, and just the overall feel of the session. We totally get that, sometimes, traffic or other unexpected issues can pop up. So, plan to arrive at your first location with everything ready to go at least 15 minutes before the arrival time you agreed to with your photographer — that means outfits are on, hair is set, and makeup is completely done! That way, you have a buffer in case something doesn't go to plan or it takes you a little longer than expected to get to your first location.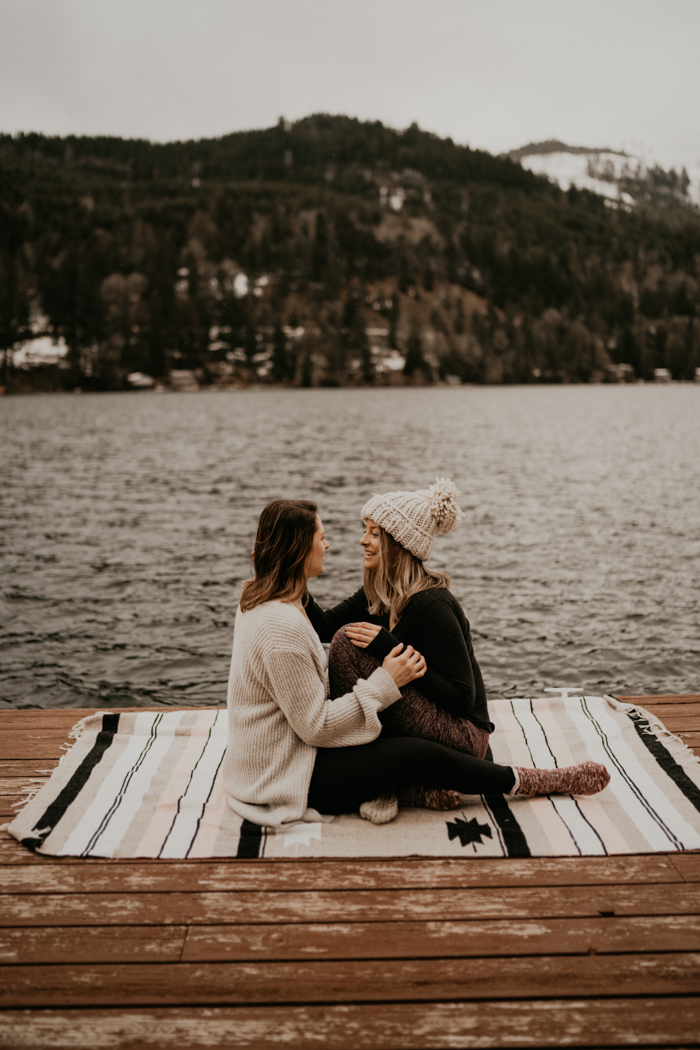 photo by Henry Tieu Photography
3. Not Going Where You Feel Most Like Yourselves
While the aesthetic of your engagement photo session is important, the most important consideration is where you both will be able to feel most like yourselves. For outdoorsy couples, that could mean a pretty local park. For coffee lovers, that could mean a cute coffee shop. For home-bodies, that could mean staying cuddled up at home! You could also choose a couple of different places to create different moods throughout the day. Just be sure you choose a place(s) that means something to you and at which you will both be totally comfortable. It will make all the difference!
Considering an at-home session? Here's everything you need for your at-home engagement shoot!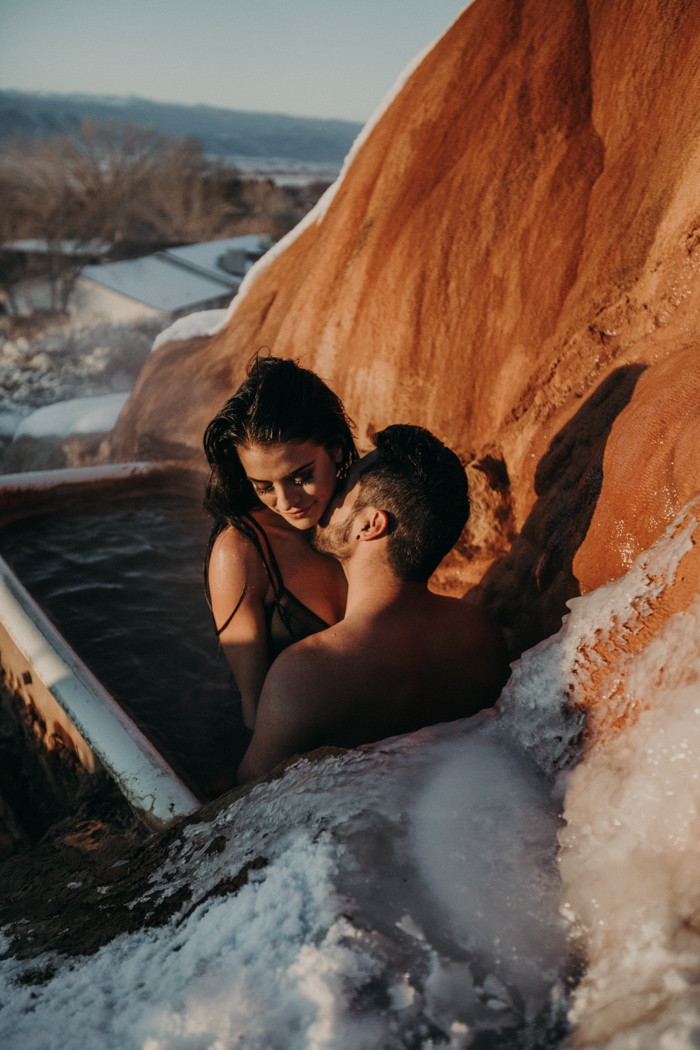 photo by Dallin and Cienna Hassard Photography
4. Having Too Many Location Changes
We're totally into a couple of location changes during your engagement photo session. After all, each location will offer a different mood and a different aesthetic! The one thing you need to plan carefully, though, is travel time. In order to maximize the time you have in front of the camera, choose one or two locations that are less than 30 minutes apart. Especially if you're trying to hit a particular time of day, such as Golden Hour, you won't want to waste a minute of that precious light!
Not sure how to choose a location? Take our quiz to find out which engagement photo setting is perfect for you!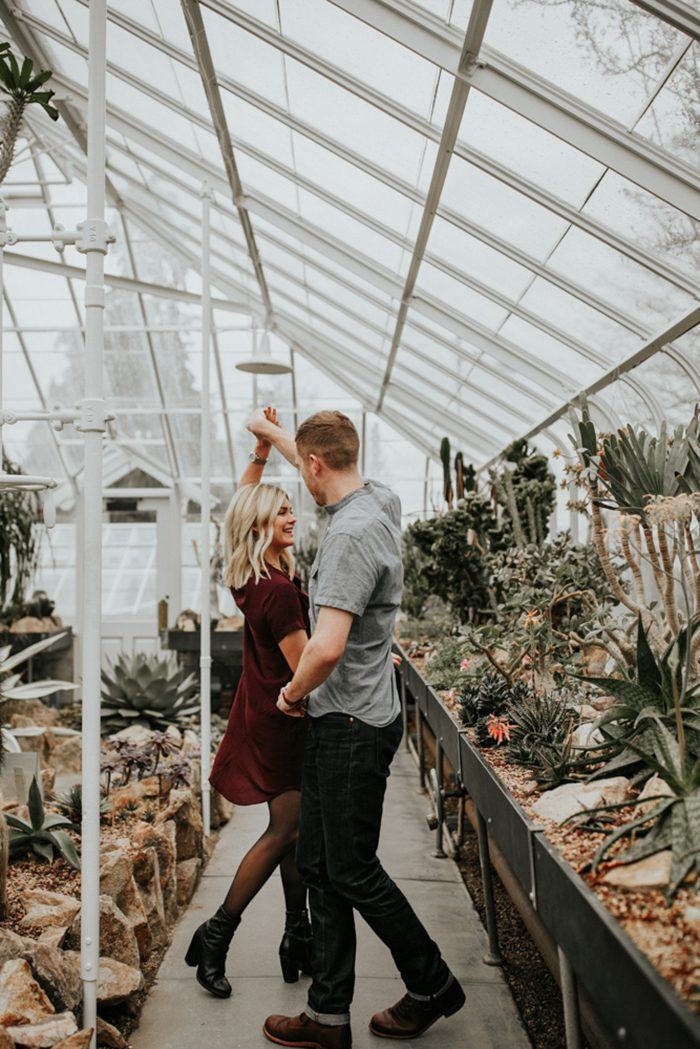 photo by Olivia Strohm
5. Not Dressing Comfortable
Just as choosing a location that makes you comfortable is important, choosing outfits that you feel amazing in is just as important! While we're totally in favor of getting cute new outfits for this extra special occasion, we don't want you to think you have to dress up if that's not your vibe. If you want a casual session, go casual! If you want to glam it up, by all means, go glam! Don't let all those Pinterest photos you've seen sway you into a decision that doesn't feel like you. How do you know if you've chosen the perfect outfit? You should feel amazing, you should love the way you look, and you shouldn't have to pull, fuss, or constantly check out your outfit all day.
Need some outfit inspiration? Take a peek at our summer engagement outfit ideas for her and him!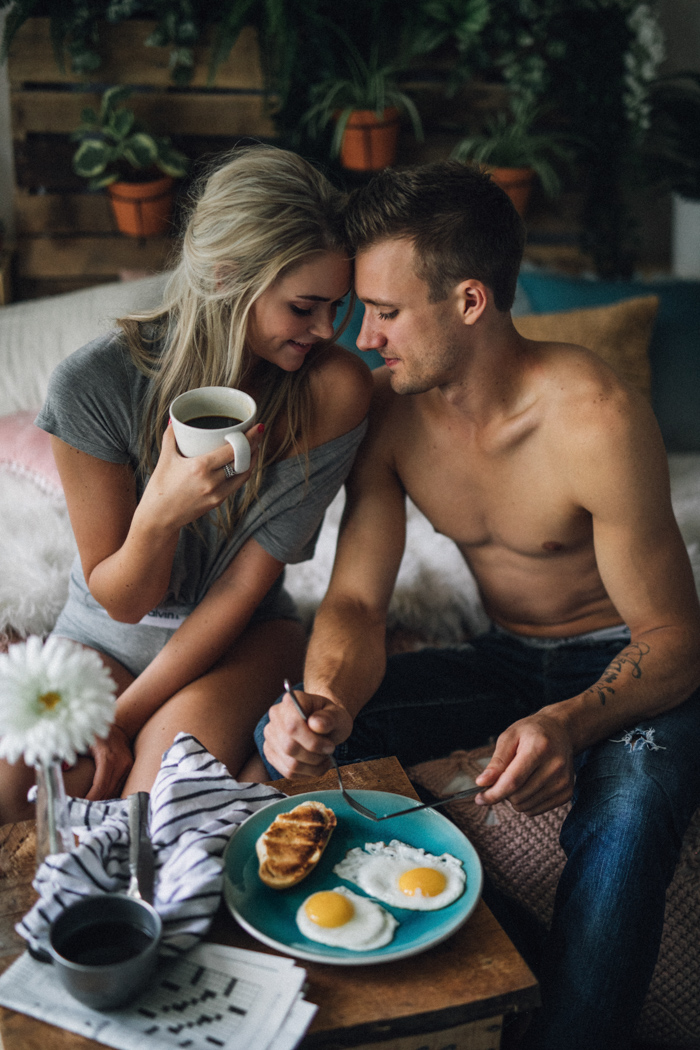 photo by Nicole Ashley Photography
6. Having Too Many Outfit Changes
Okay, so now you know you shouldn't have too many location changes. But you know what else can really mess up the flow of a photo shoot? Too many outfit changes! Our best advice is to do only one complete outfit change or just a couple of minor outfit changes, such as switching up your shoes or throwing on a jacket. Or you don't need to do any outfit changes at all! Simple is best — for everyone involved.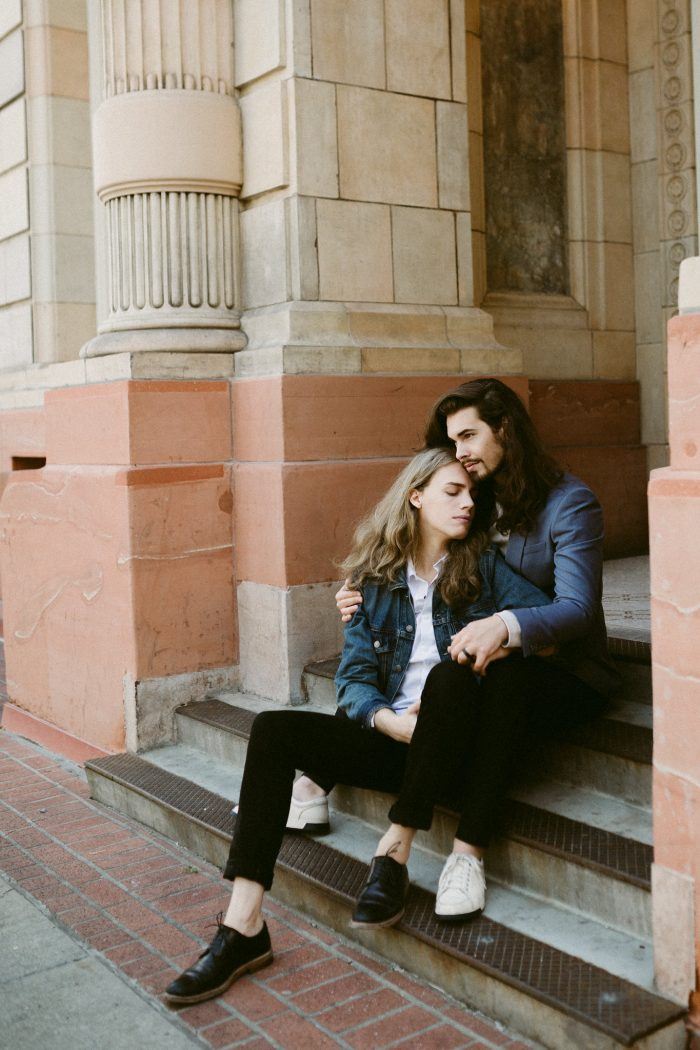 photo by Ricardo Quintana
7. Not Getting Tons of Sweet Candid Moments
Whether it's your engagement session or your wedding day, we cannot recommend enough that you allow your photographer the freedom to capture all the candid moments they can get! Posed shots can be great in some instances, but the real magic happens in those in-between moments when you've both forgotten about the camera. Trust your photographer and trust yourselves. It will be so worth it!
Still putting together your dream vendor team? Stop by our member directory for curated lists of the best wedding vendors in the world!