Nikki and Jimmi chose Erskine, a former Catholic girls' college in Wellington for their New Zealand wedding celebration. The gorgeous property features stately gardens, an historic cathedral…the perfect setting for the beautiful photos from We Do Photography. Into the mix, they added fun fascinators and hats, street signs representative of their journey to the altar, and a poignant, meaningful wedding favor for their guests. It was an all around romantic, sweet day!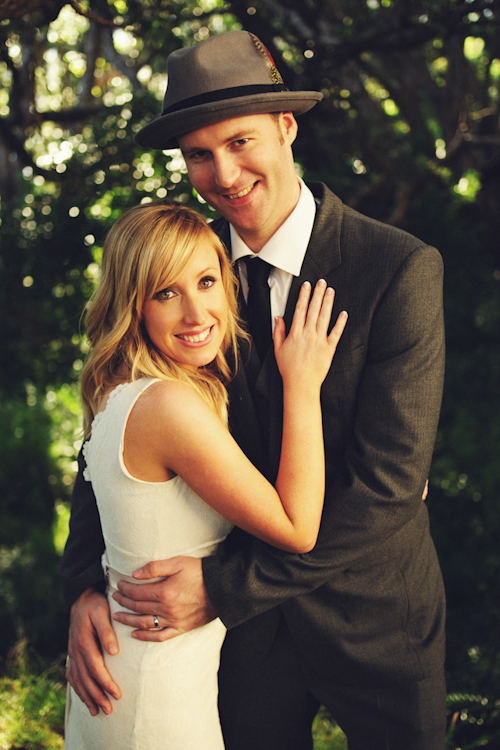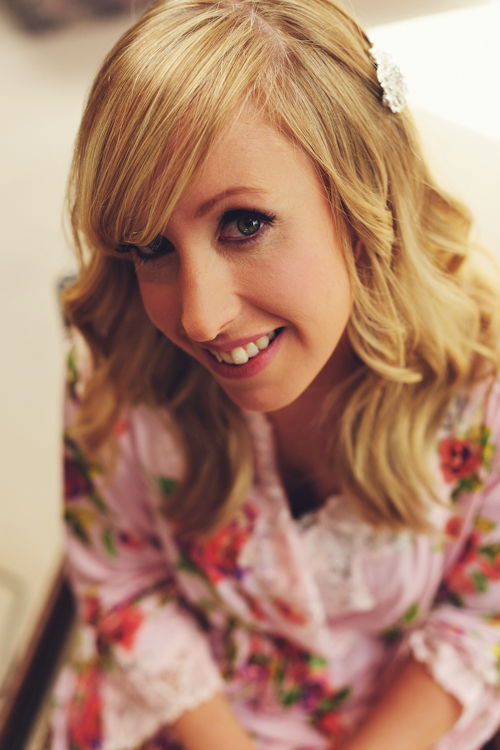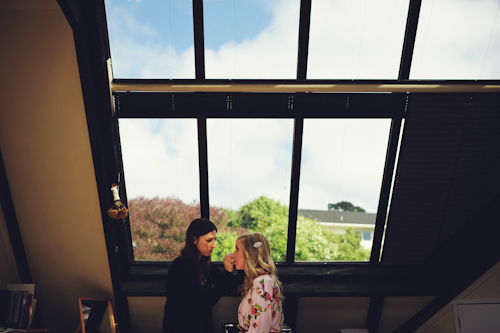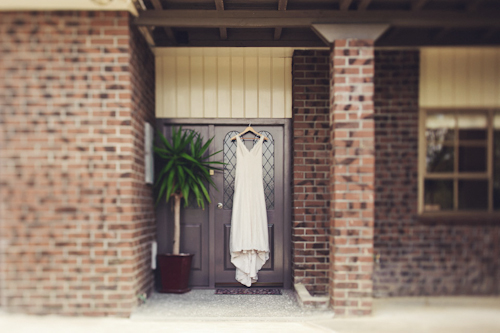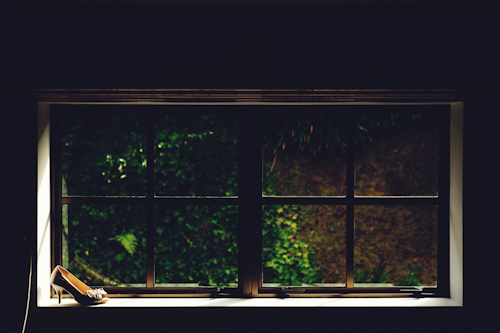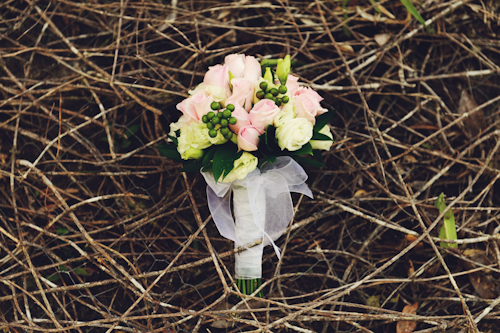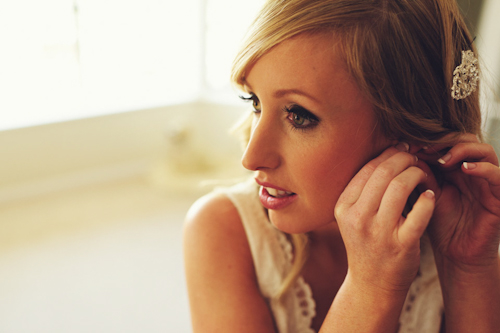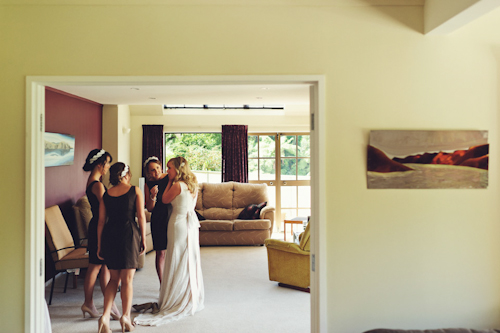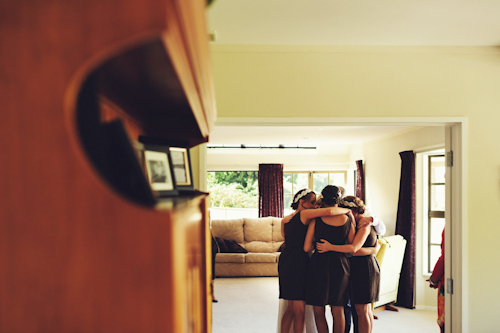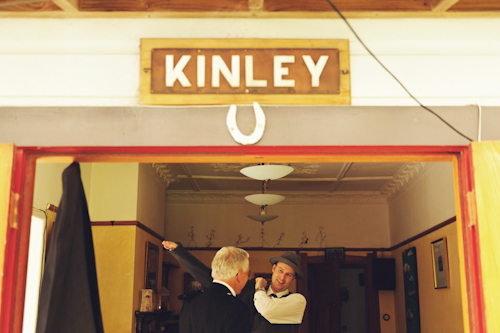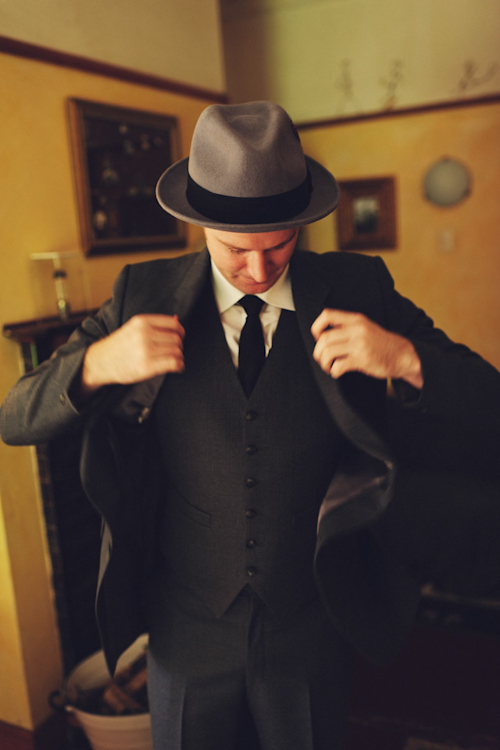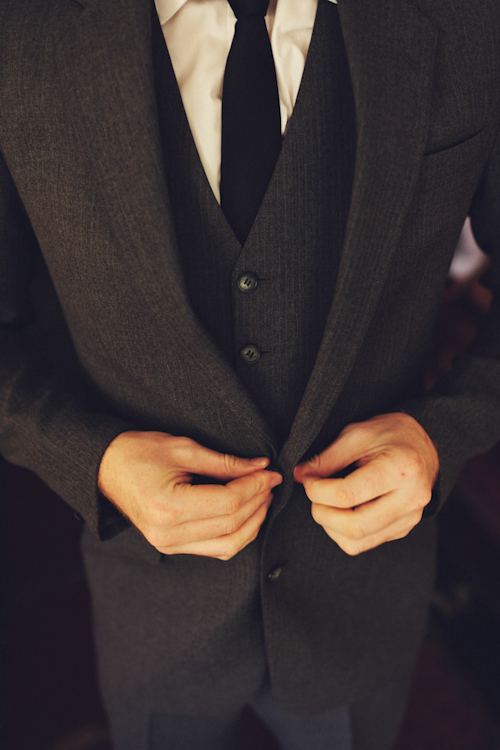 The Goals: from bride Nikki – Our vision for our wedding was most definitely romance, fun and laughter. We toyed around with the idea of having a small wedding – as everyone does – but in the end, our family and friends meant everything to us, so we decided on a big wedding with loads of fun, drinking and dancing. It was a priority for us to have a light-hearted affair and not be too serious. Although we did ensure that the ceremony was taken seriously and was as romantic as we could get without being too cheesy! I recall a part of our vows as Will you, Jimmi, promise to always reach things off high shelves for her? and And will you, Nikki, promise to never speak during the sports news…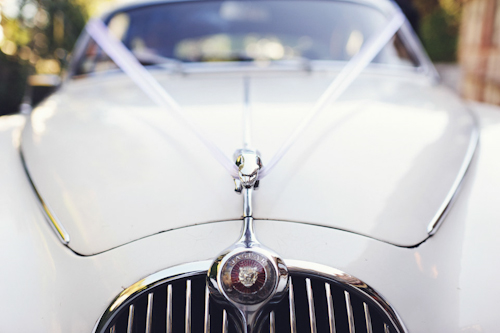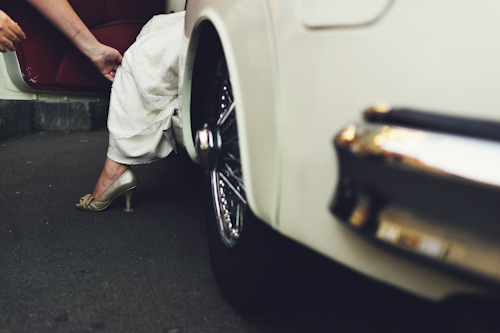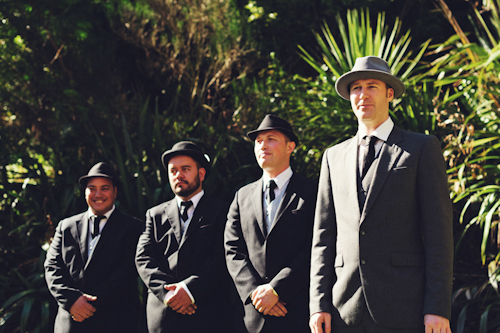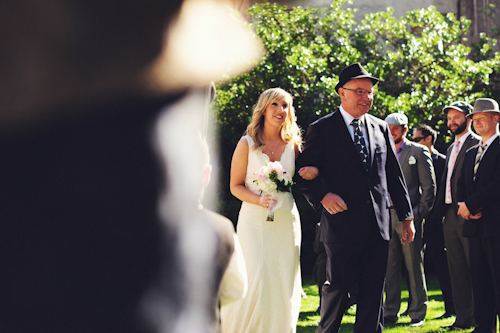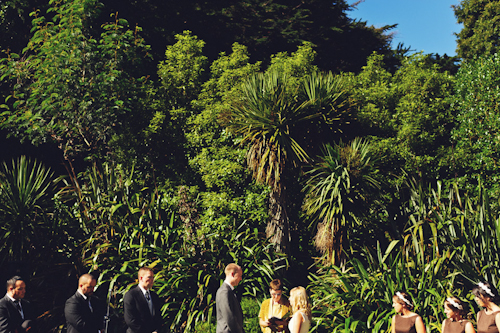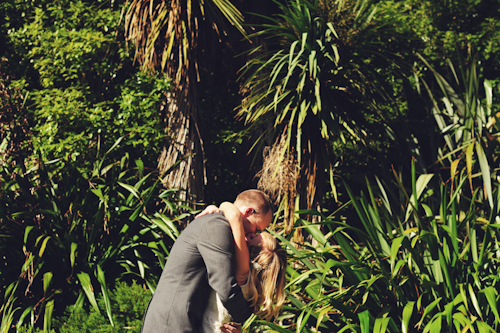 The Vision: It was important to us that we really put our stamp on this wedding. We didnt want a cookie-cutter wedding – we wanted all of the details to truly reflect the kind of couple we are. So, as the creative one in our duo, I set out to design as much as I could myself, from the dress to the stationery to the actual ceremony itself. We had as much of our hands in the creation of this wedding as possible. The stationery was a very popular addition to the day, especially the table names, which were all of the streets of significance in our lives as a couple, embellished with funny anecdotes.
We also wanted the wedding to have an old fashioned feel, so we requested that our guests wear hats and fascinators. They all really embraced this and everyone looked fantastic. It was a conversation starter for all the guests as they chatted about their hats, and that started off a fun event. I was thrilled when I saw how everyone was dressed! This theme was also enhanced by the location of the wedding, which was at Erskine in Island Bay, Wellington. It is an old former girls boarding school, but it had become a building for events in its more recent years. However, we were one of the last weddings to be held there, as it is now closed due to being deemed unsafe due to earthquake risks. At least we have incredible photos and memories of the building which we will never forget. It was an amazing venue, and our guests talked enthusiastically about going on ghost hunts during the night!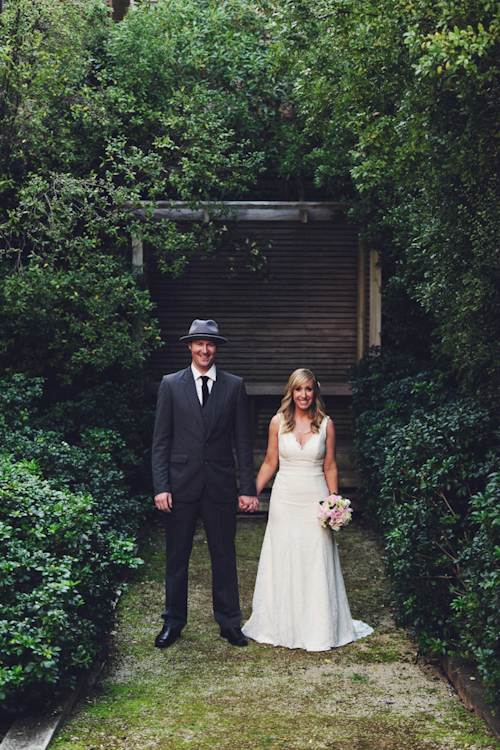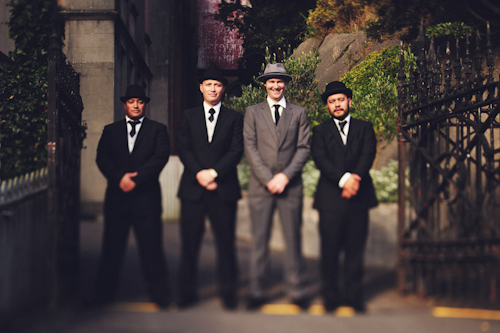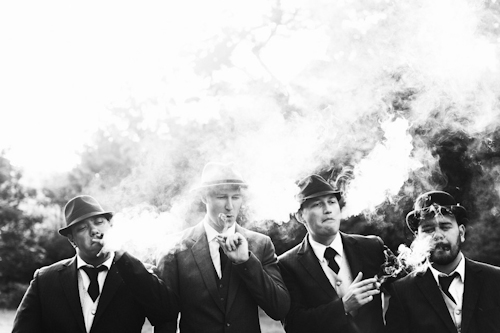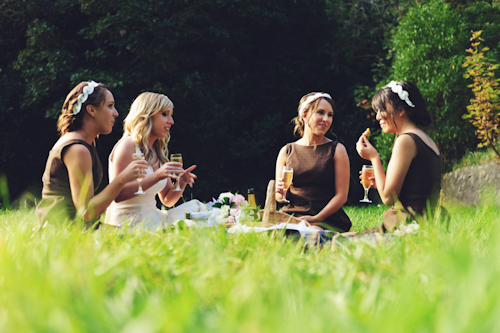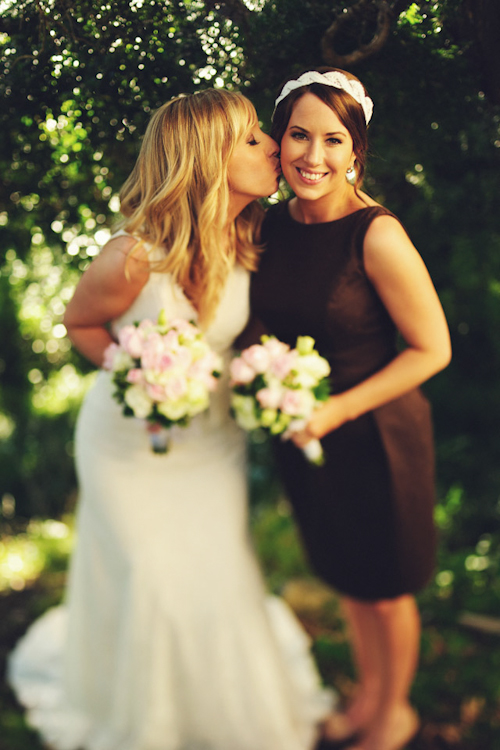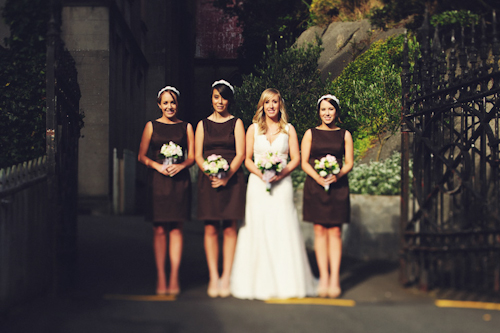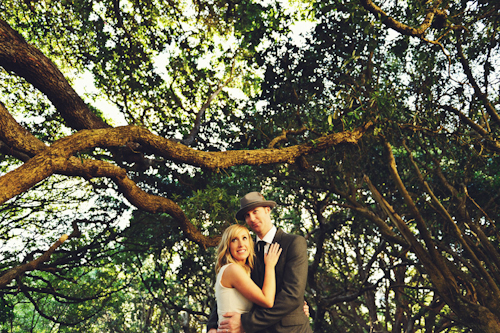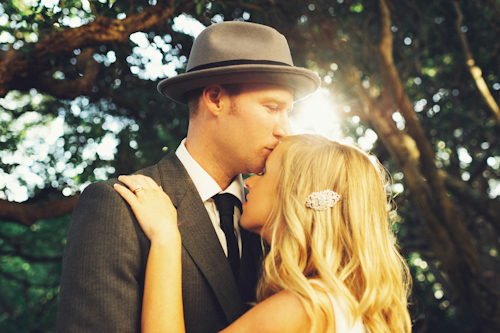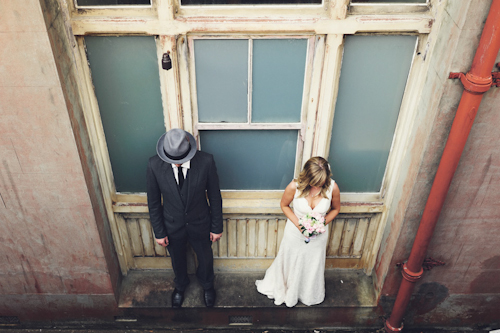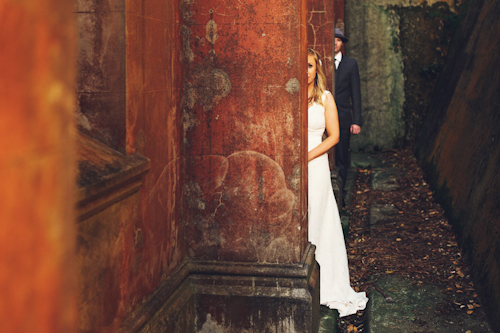 The Look: My dress was inspired by vintage design. It was covered in lace, and it fit like a glove. As I am only 5'2, I wanted to make sure that my dress didnt wear me! I decided on a simple design, with all of the details in the lace. The added detail of a vintage comb in my hair was just what I needed to finish off the outfit. I felt very elegant.
My sisters, who are just as petite as me, wore 1950s-inspired tulip dresses in a chocolate brown, patterned fabric. It was, again, a simple, no-fuss design that suited their figures perfectly. The lace in their hair was a last minute decision that really paid off. They looked amazing!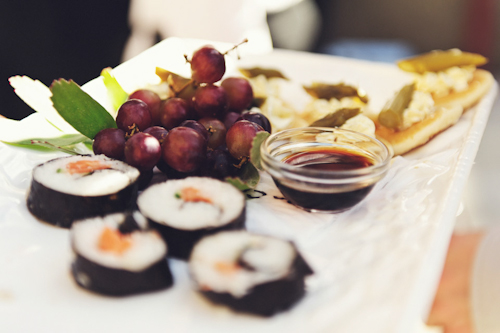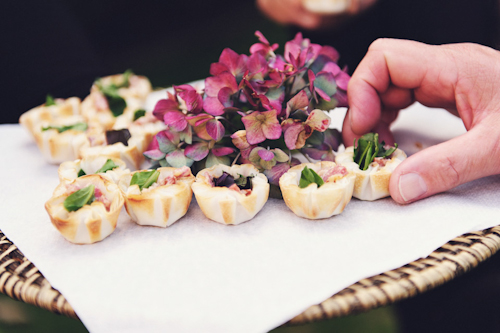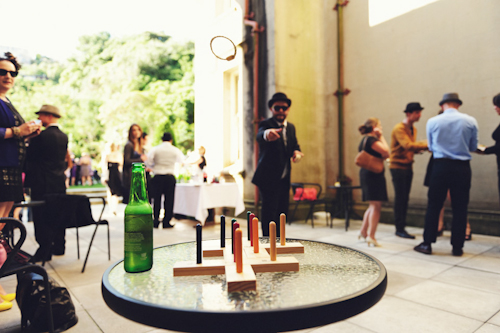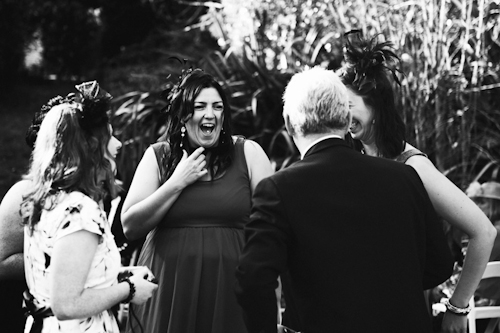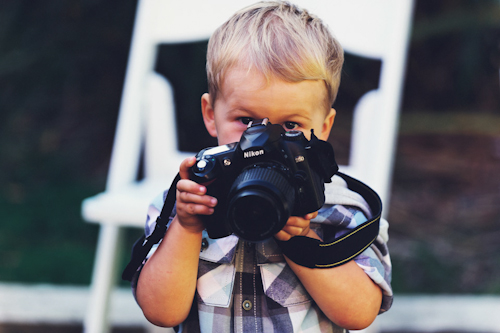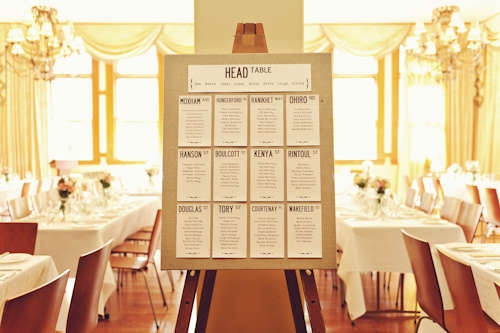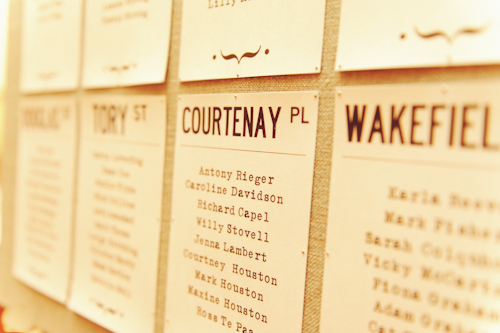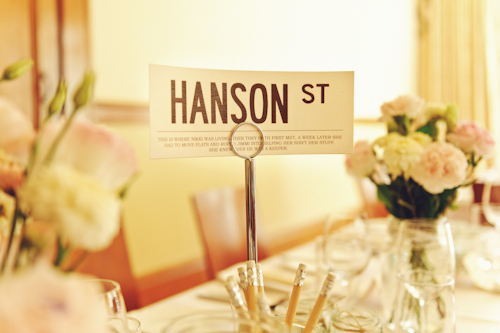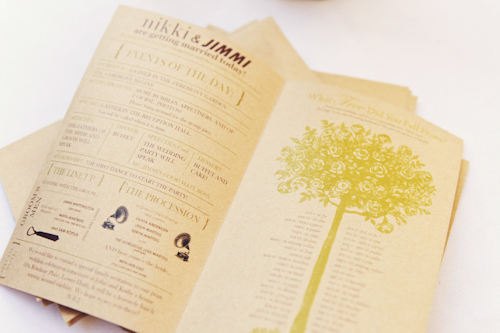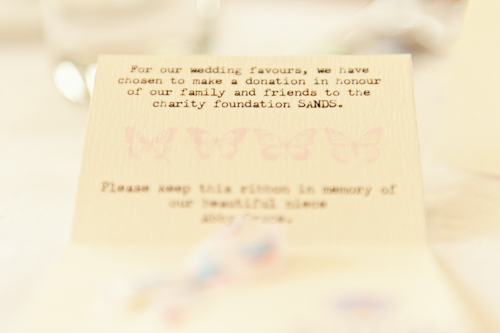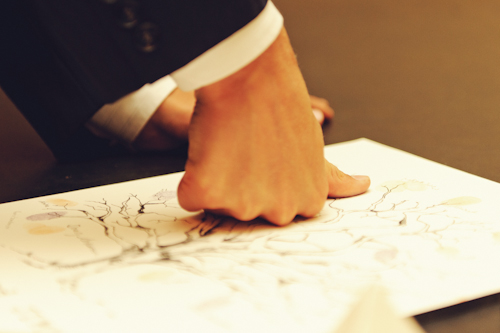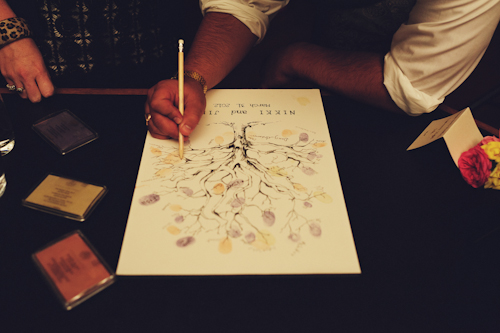 The Moments: There are so many moments that stand out. The day was so amazing. My very favorite moment inthe entire day was when the celebrant said you are now husband and wife – you may kiss your bride!. I will never forget that kiss – it was truly a magical moment. It surpassed all my dreams leading up to the big day. Im a lucky girl!
One of our best decisions was our wedding favours. We had researched for months on what to give for our favours, or whether we wanted to give them at all. And then I stumbled across the idea of giving to a charity on behalf of our guests.
Not long before our wedding, our little niece tragically died, only a week before she was due to be born. I had never seen my family in so much grief. She was such a major loss to all of us. We had plans that she would be our little flower girl, so we wanted to find a way to include her in our big day. We contacted an organization that had helped our family called SANDS (Pregnancy, Baby and Infant Loss Support, New Zealand). We told them we would like to make a donation in exchange for some ribbons which we could give our guests. They were so pleased and eager to help! On the big day, all of the guests received a ribbon which they could wear if they chose to. Almost everyone decided to put on the ribbon, including the wedding party. It was such a good feeling knowing that we did something in memory of her.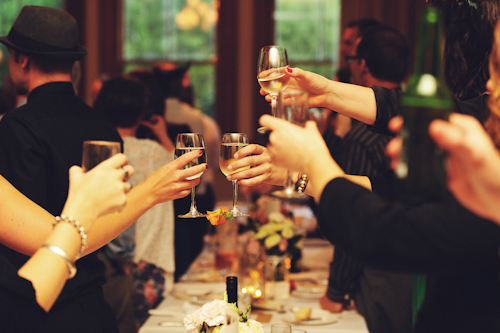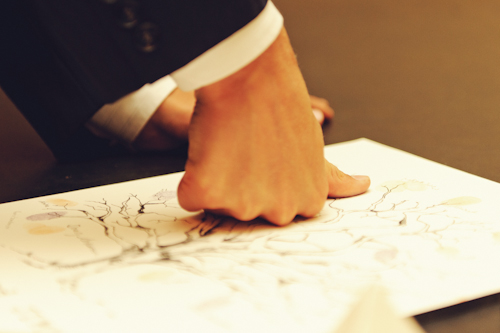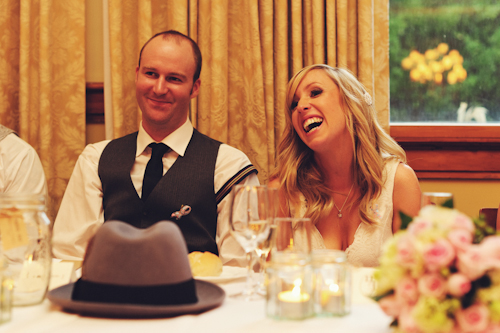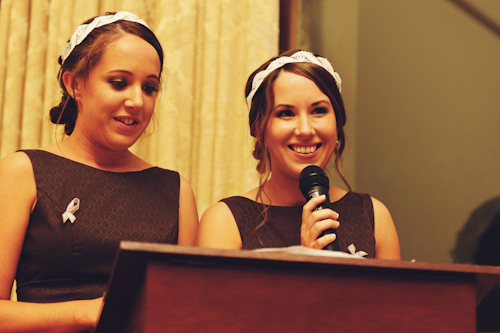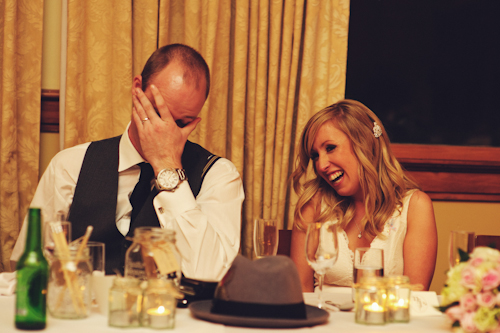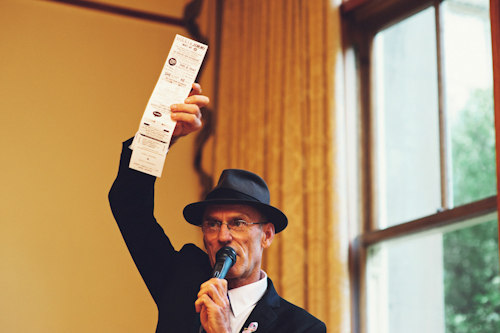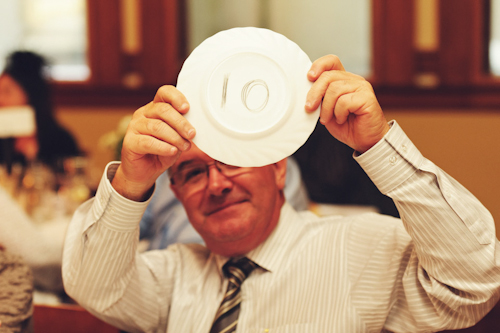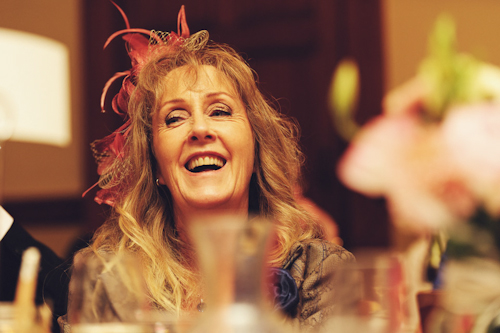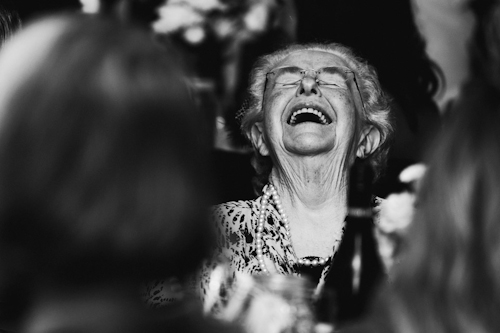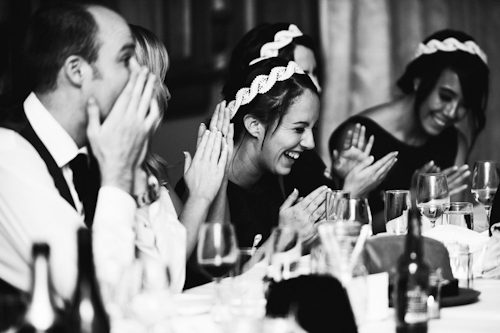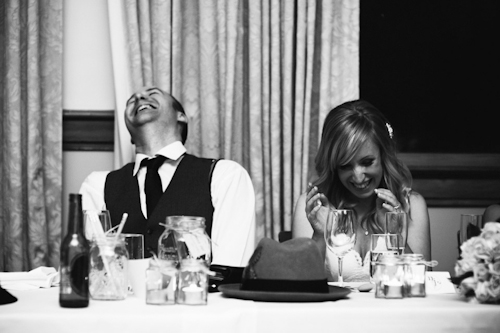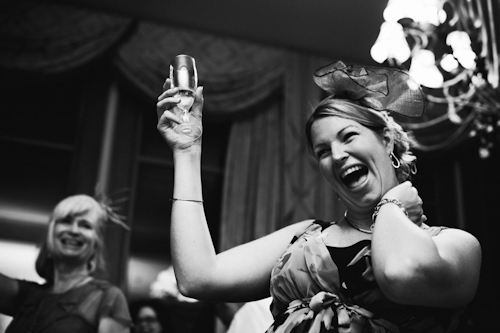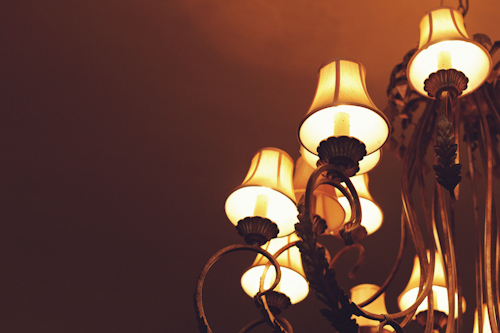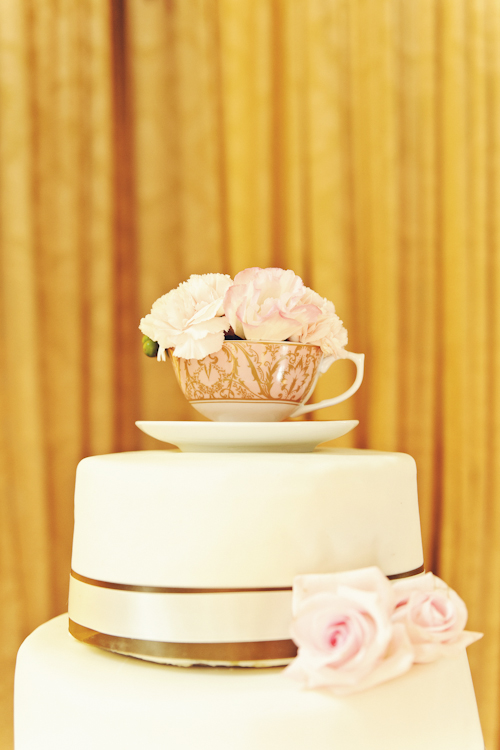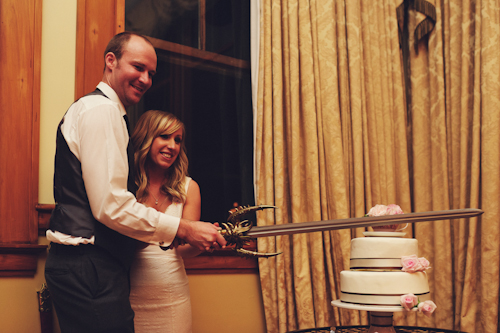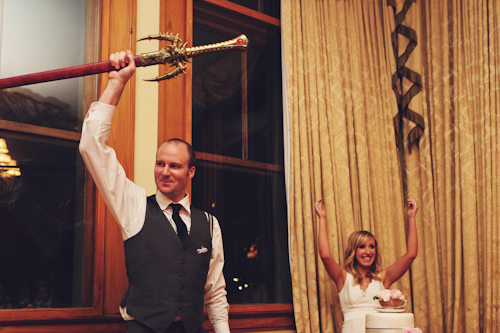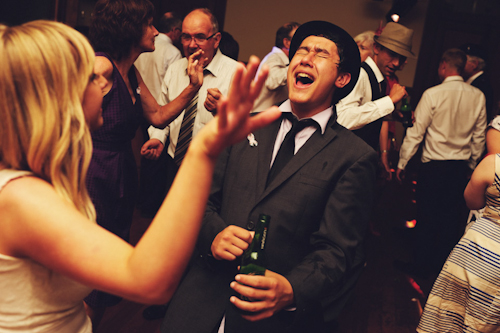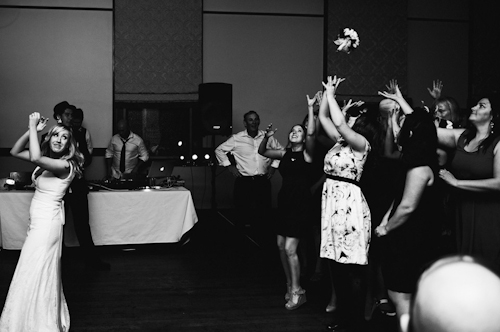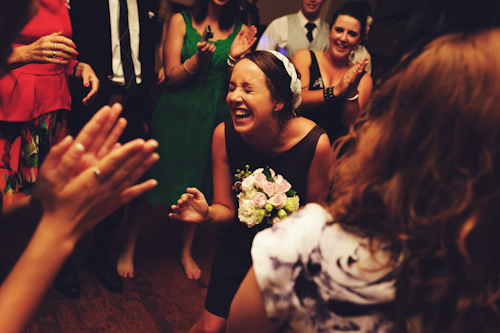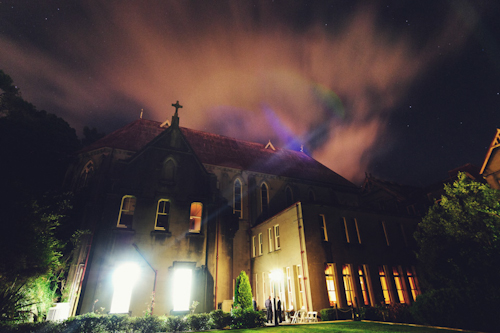 The Pros: Please visit Nikki and Jimmi's page in our Real Weddings Library for all the details on their talented wedding team!
Thanks for sharing your special day with us, Nikki and Jimmi!