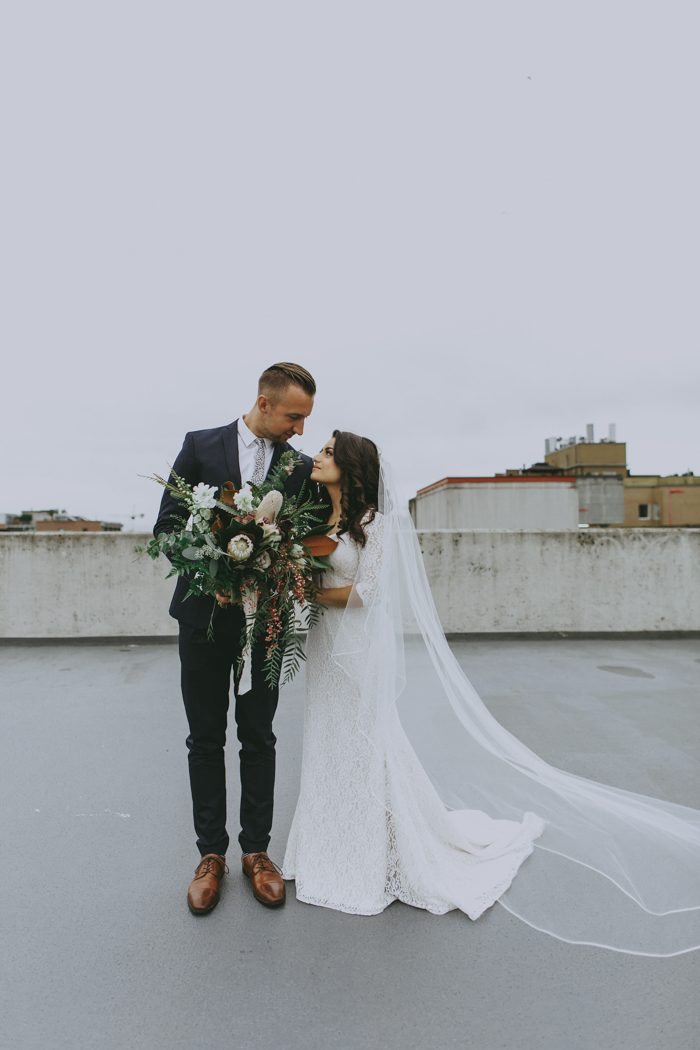 When given a completely blank canvas at Roundhouse Community Arts and Recreation Centre, Alessia used her interior design skills to create a home-away-from-home vibe inspired by Scandinavian minimalism and rustic-meets-boho decor that was as stylish as it was cozy. The couple brought in leather poufs, wood pallet tables, Moroccan-inspired textiles, gold geometric accents, and tons of candles, which set a wildly romantic mood. Our Little Flower Company also infused an enchanted forest feel into the tablescape design with moss runners accented with pinecones and roses, as well as into the bouquets by using a mix of deep green, brown, ivory, orange, and red foliage. The flawless mix of styles had us swooning from the very beginning, SambaJoy Photo & Art's creativity was the perfect match for capturing the unique feel and design of this Vancouver wedding!
The Couple:
Alessia and Josh
The Wedding:
Cariboo Road Christian Fellowship and Roundhouse Community Arts and Recreation Centre, Vancouver, British Columbia, Canada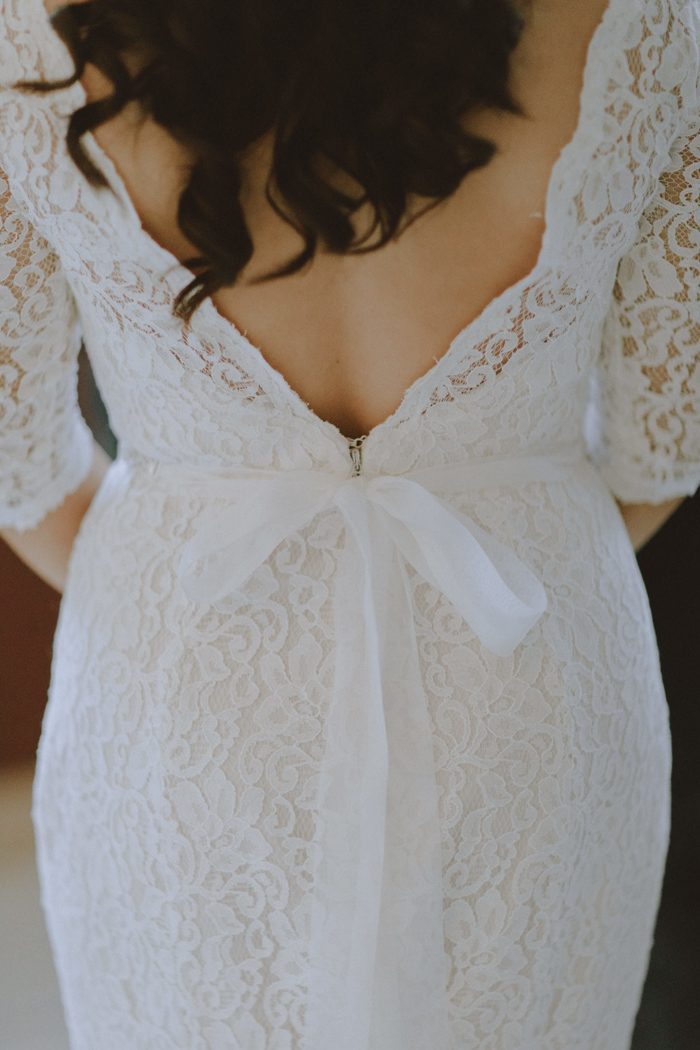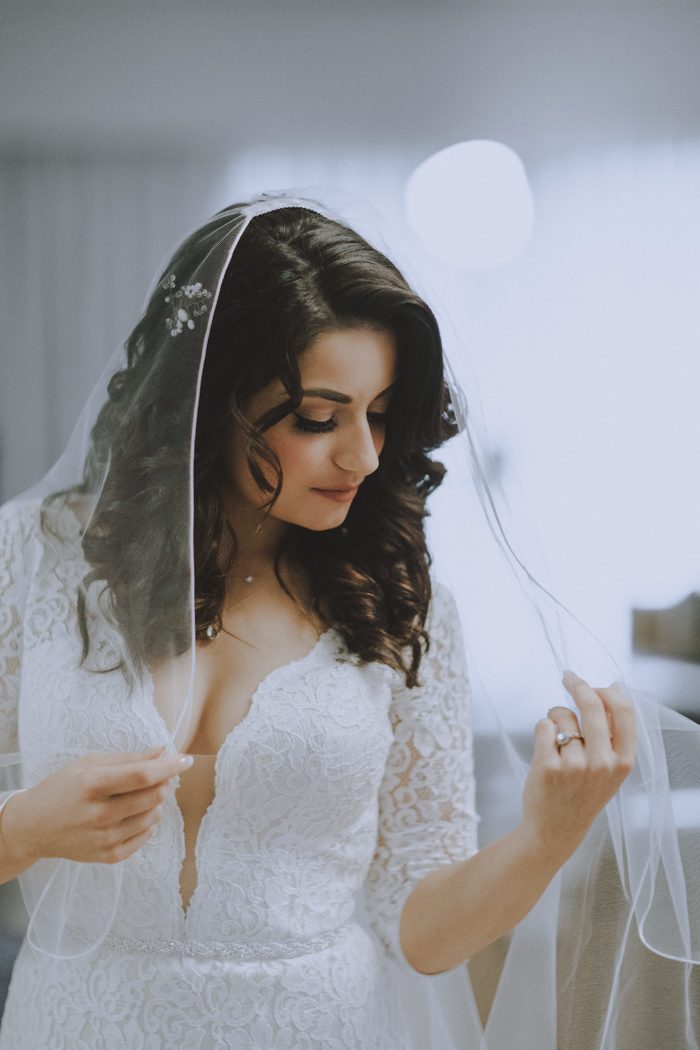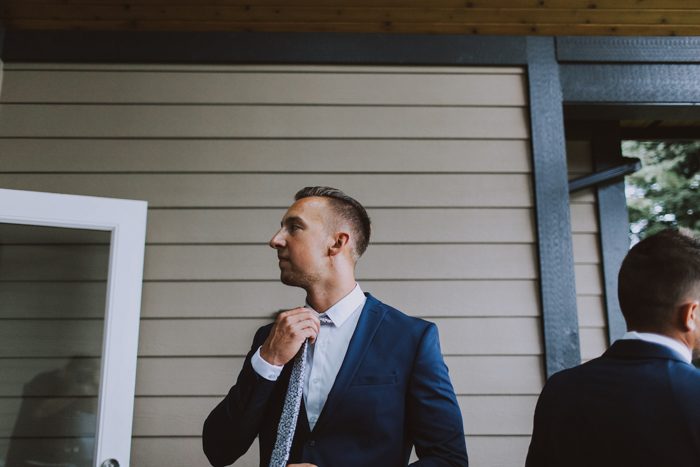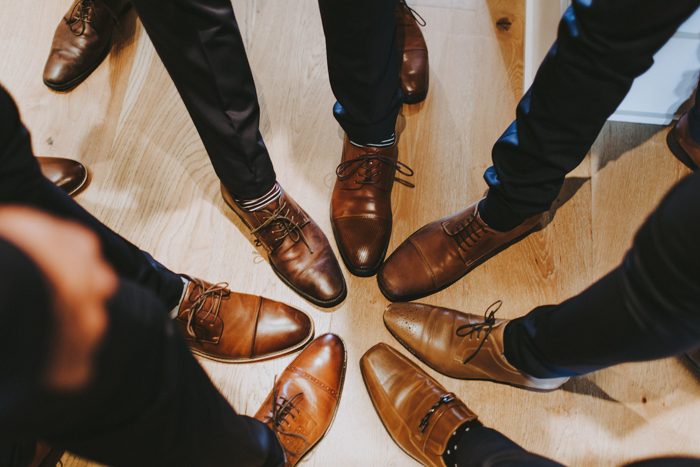 The most important thing in planning our wedding was really just capturing the essence of us as a couple, and allowing the guests to get a glimpse into our love story through the little details. In terms of what aspects of the wedding we focused the majority of our attention on, I would say the design aesthetic of both the venue and ceremony, good food, and good music!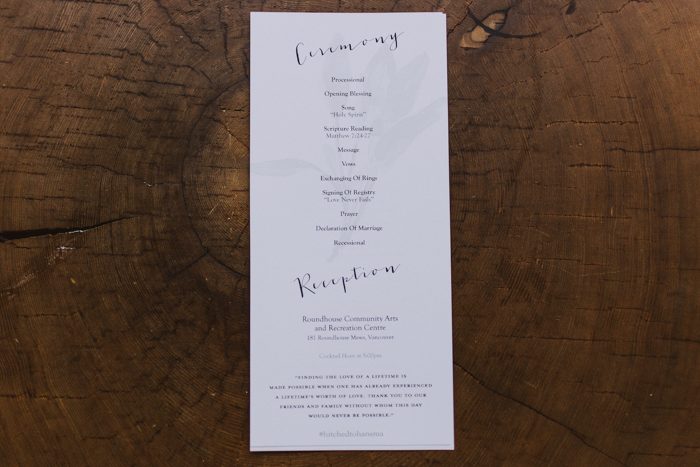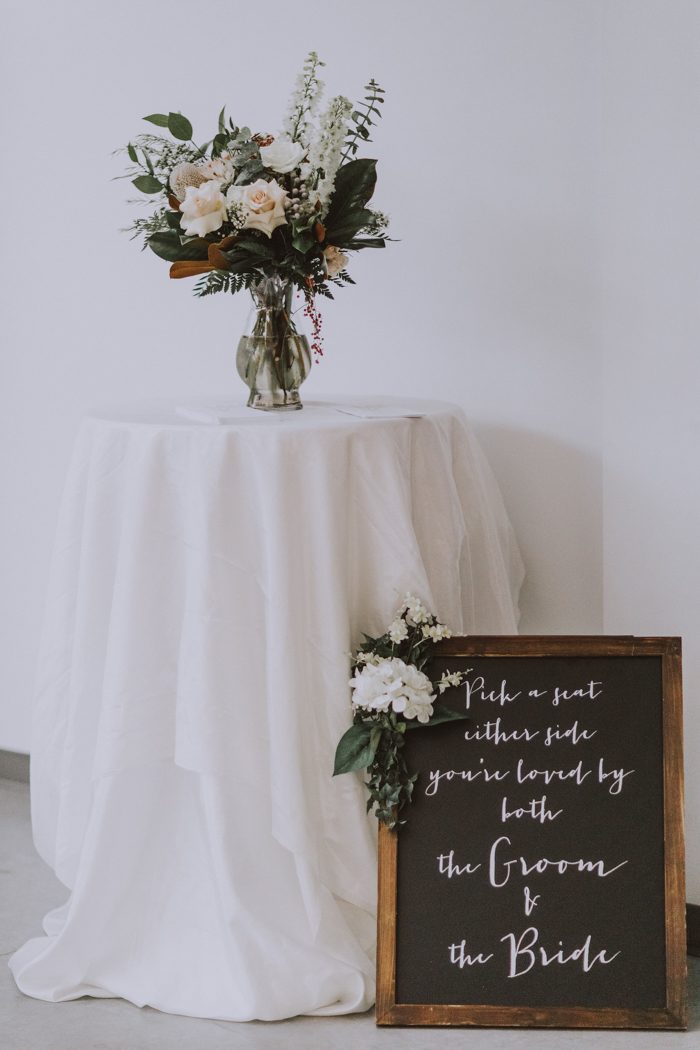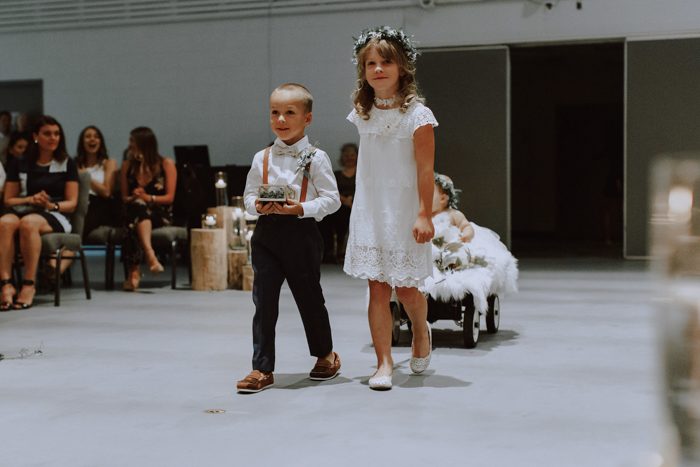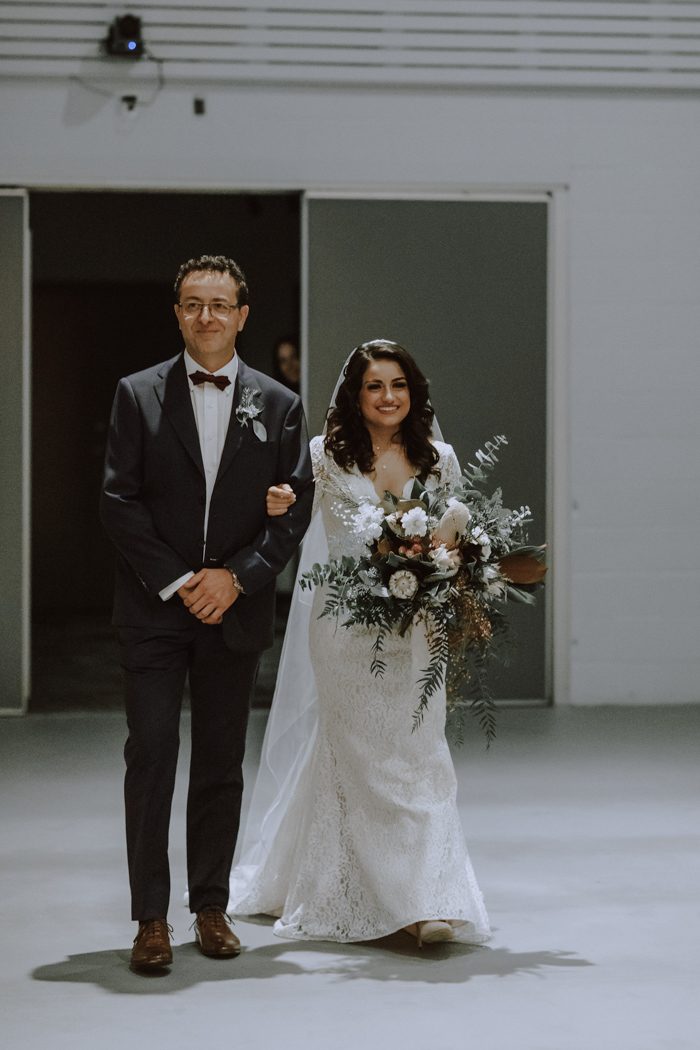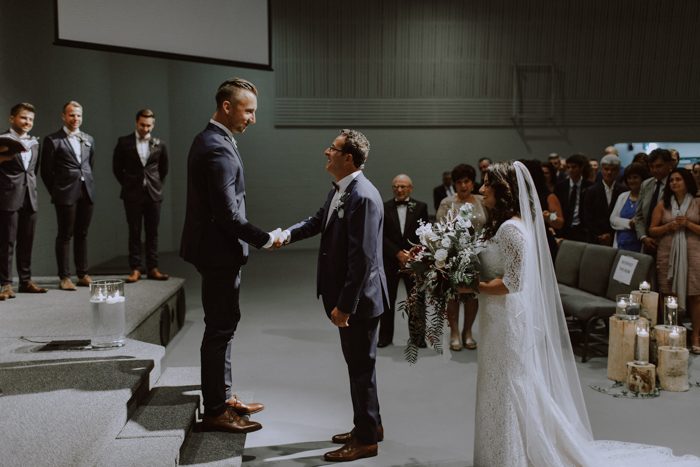 Regardless of how beautiful and amazing everything was, Josh and I both agree that the best part of our whole day was saying our personal vows to one another during the ceremony. It took us a while to decide whether or not we wanted to do personal vows because of the stress and hassle of writing them and then saying them in front of so many people but, in the end, it was one of the best decision we could have ever made! It's such a beautiful memory now that we will get to look back on for the rest of our lives, and be reminded of our love for one another.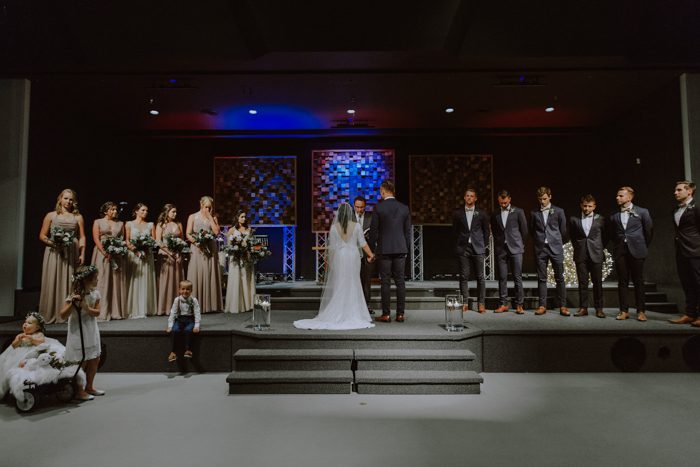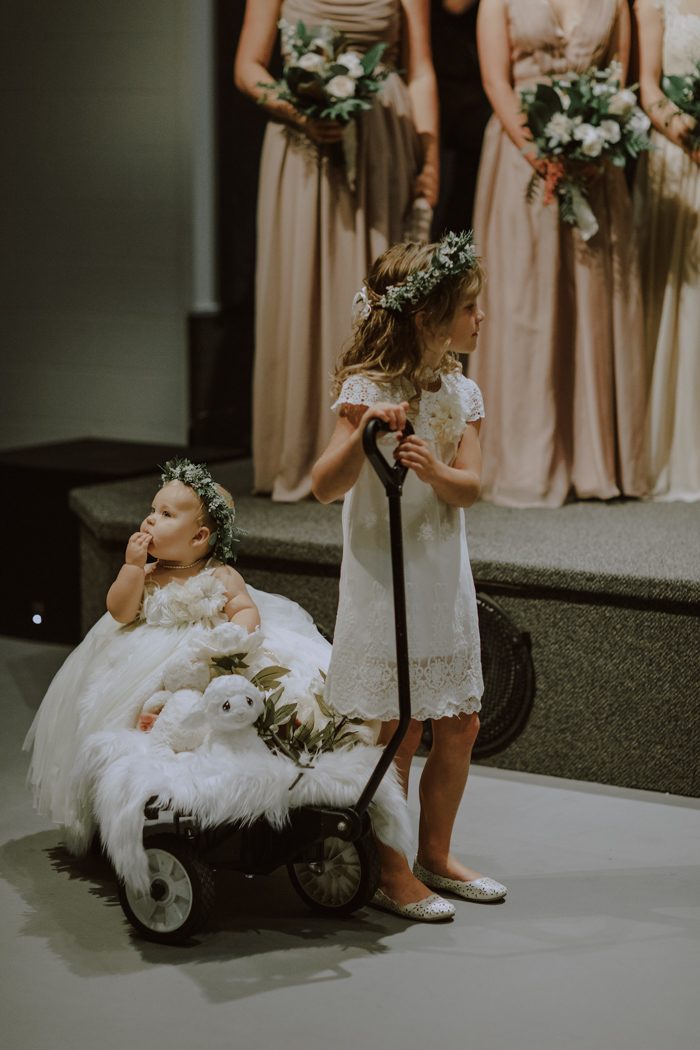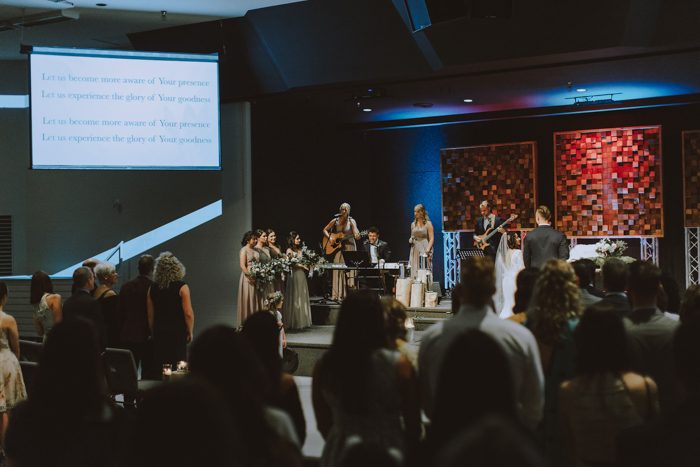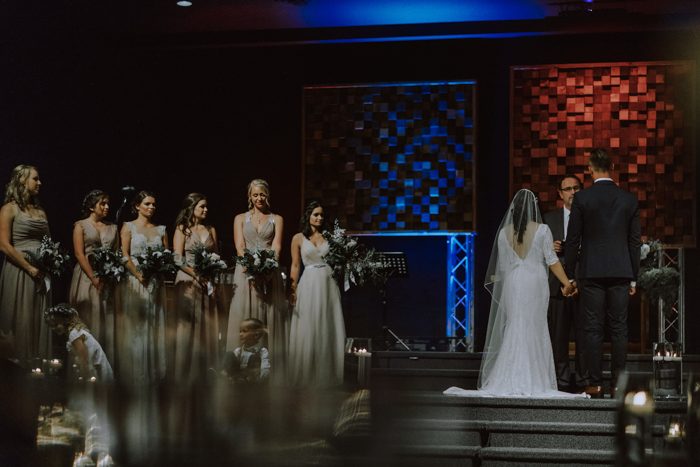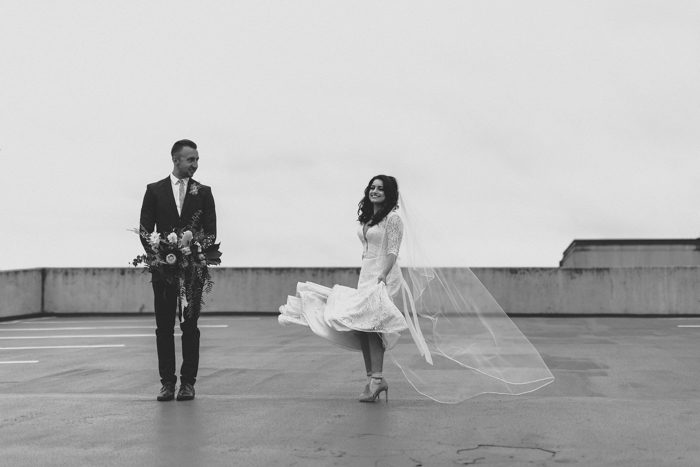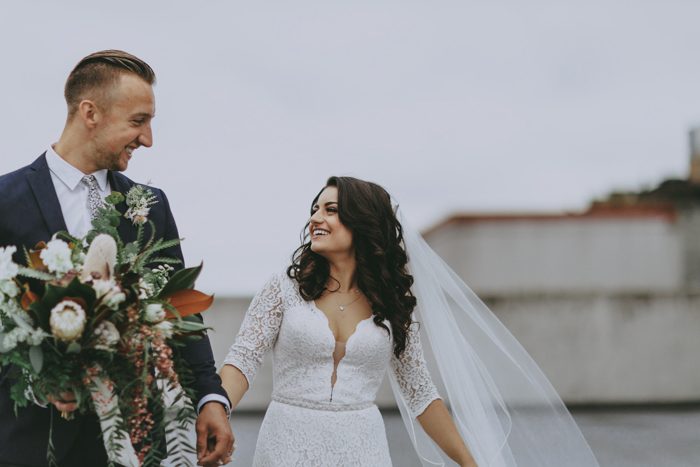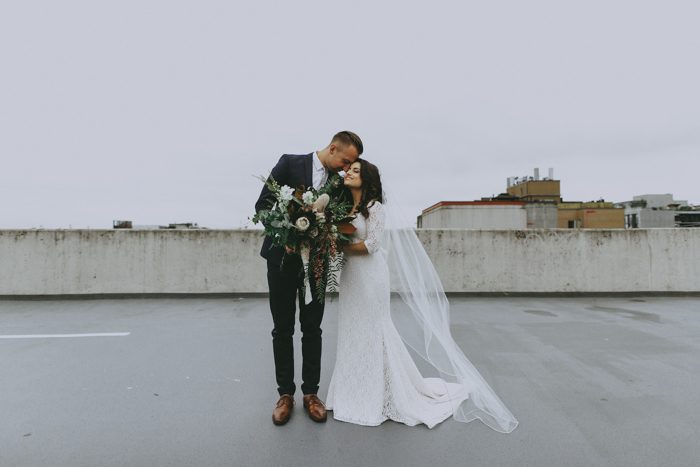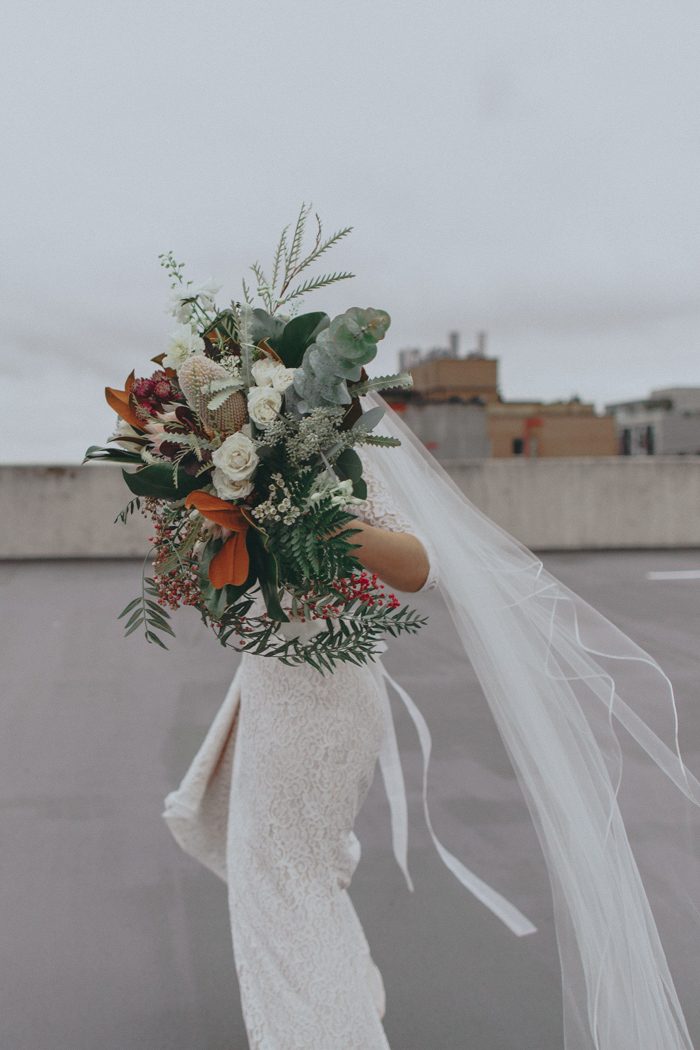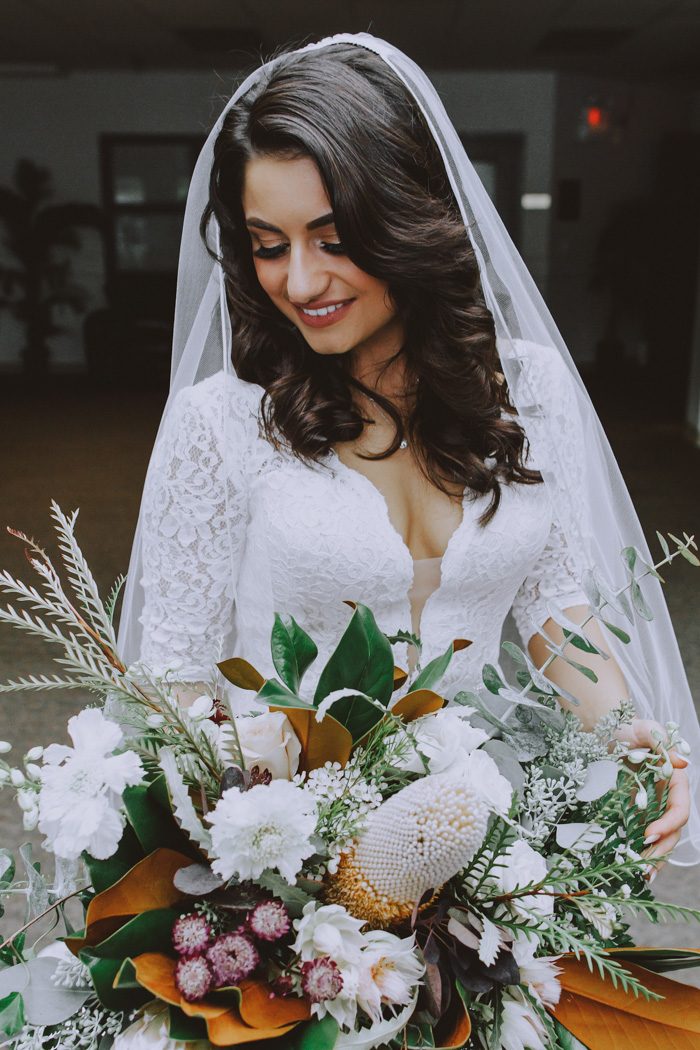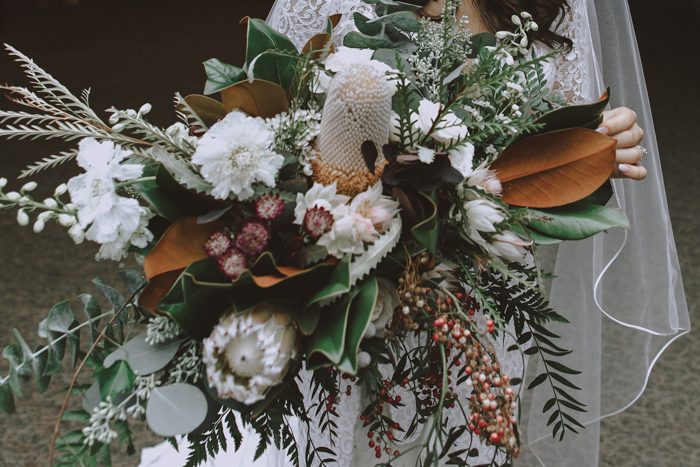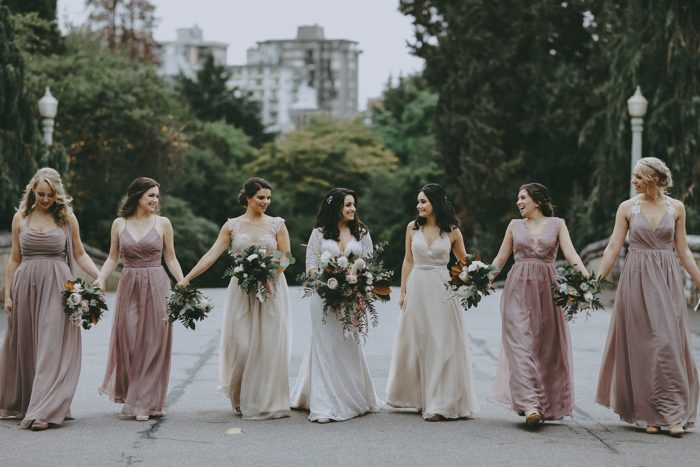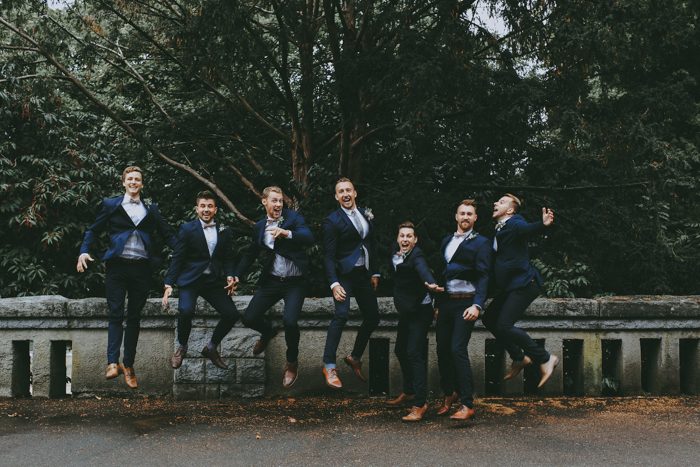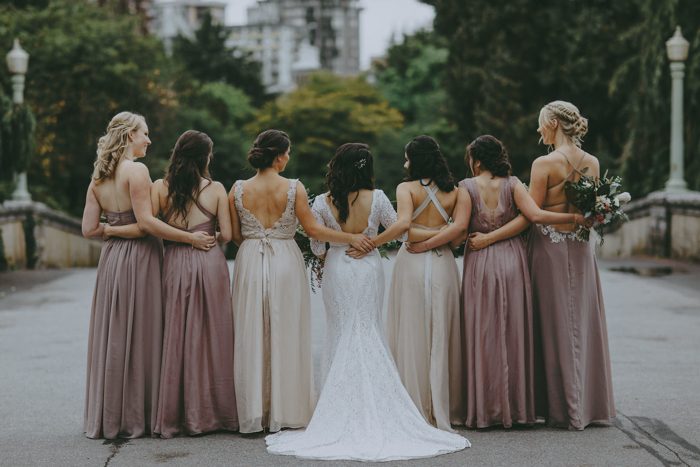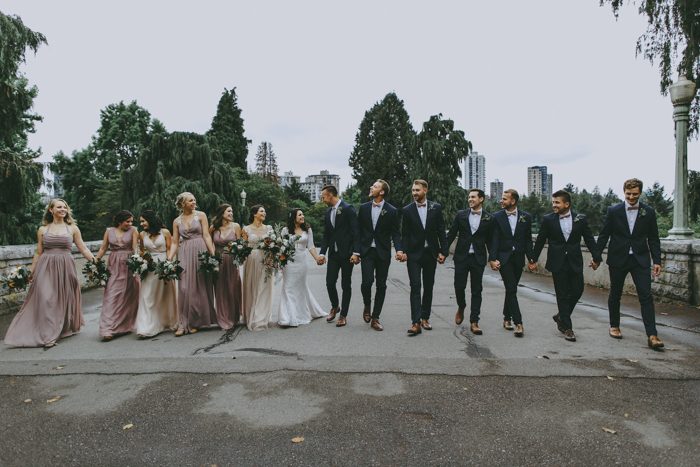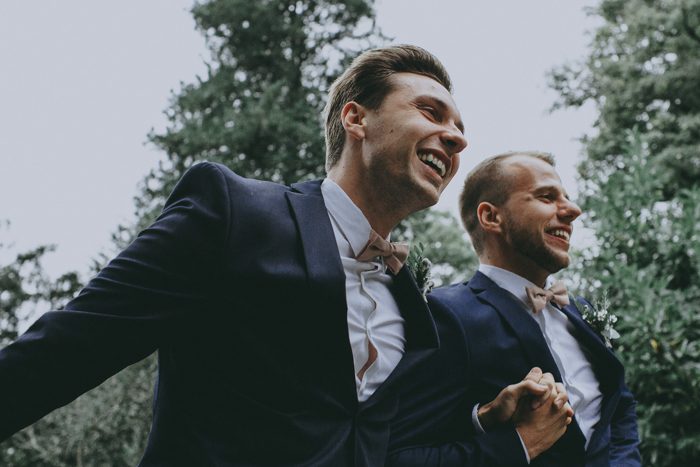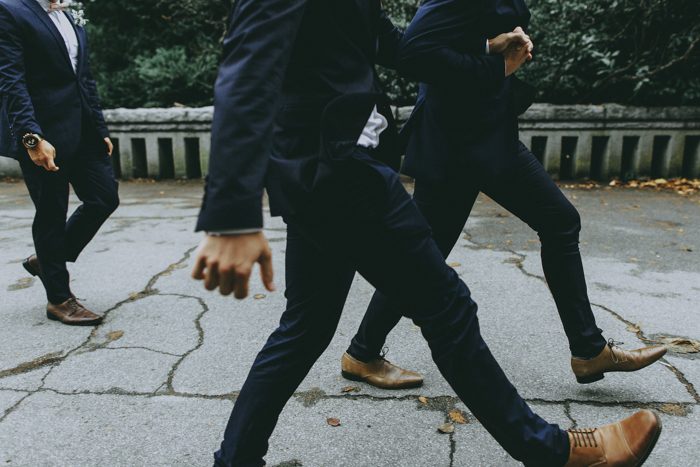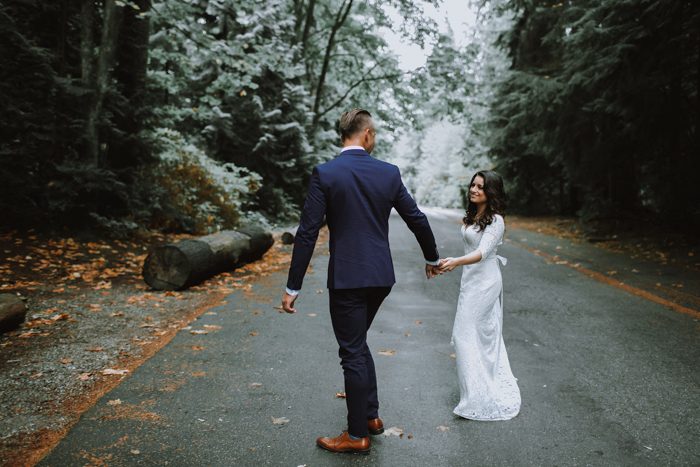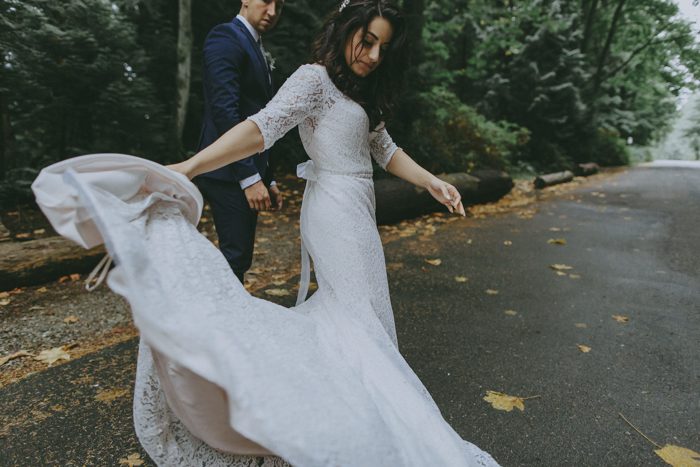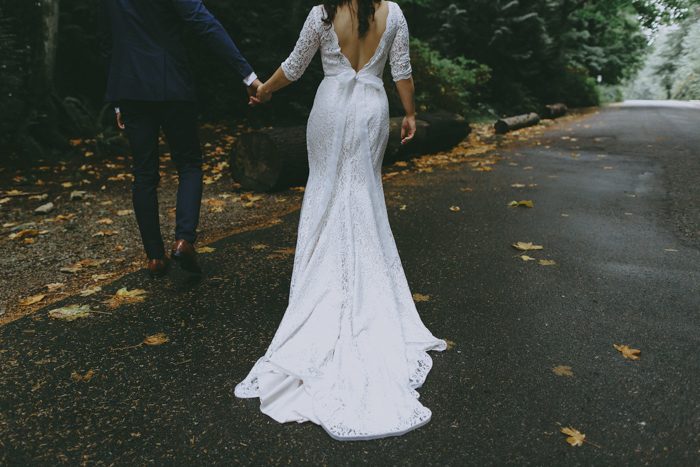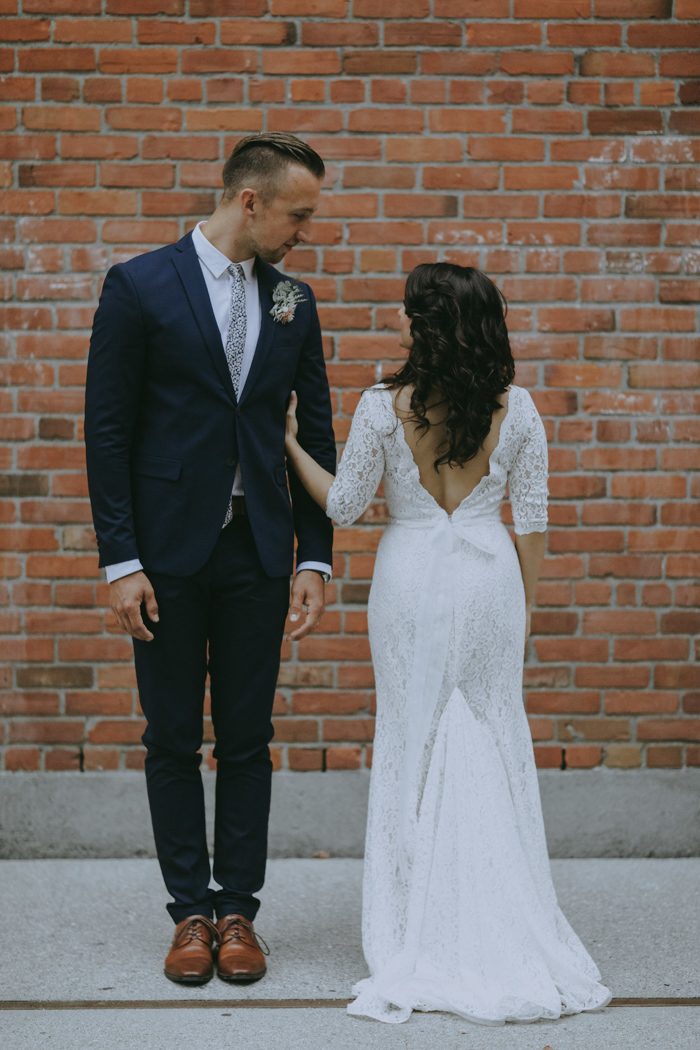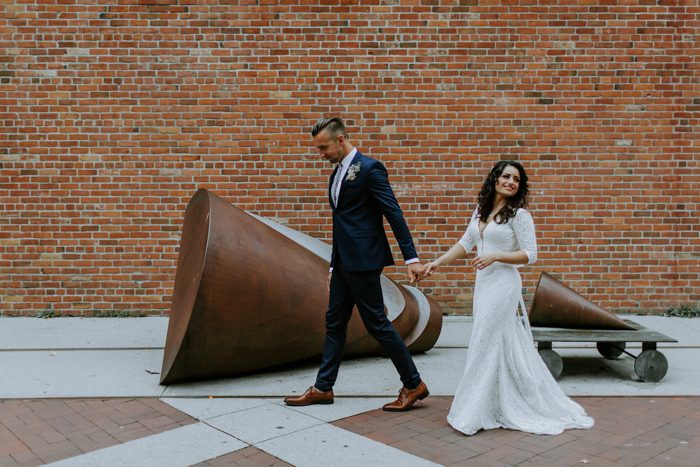 From the beginning, we knew that we had to find a venue that was not only gorgeous but also large enough to fit our huge Italian and Dutch families. I combed through hundreds of different venue options but kept coming back to the Roundhouse, which I had been in love with for years. Being an interior designer myself, the aesthetic of the venue was very important to me, and I wanted a place that was more or less a blank canvas that could be molded completely into my personal vision. It was perfect with its high ceiling, wooden beams, concrete floors and brick walls. The only downside to the Roundhouse is that you have to be willing to wait for it. It is a very popular location for events, so they only have space for a few weddings a year. If you have the time though it is so worth the wait!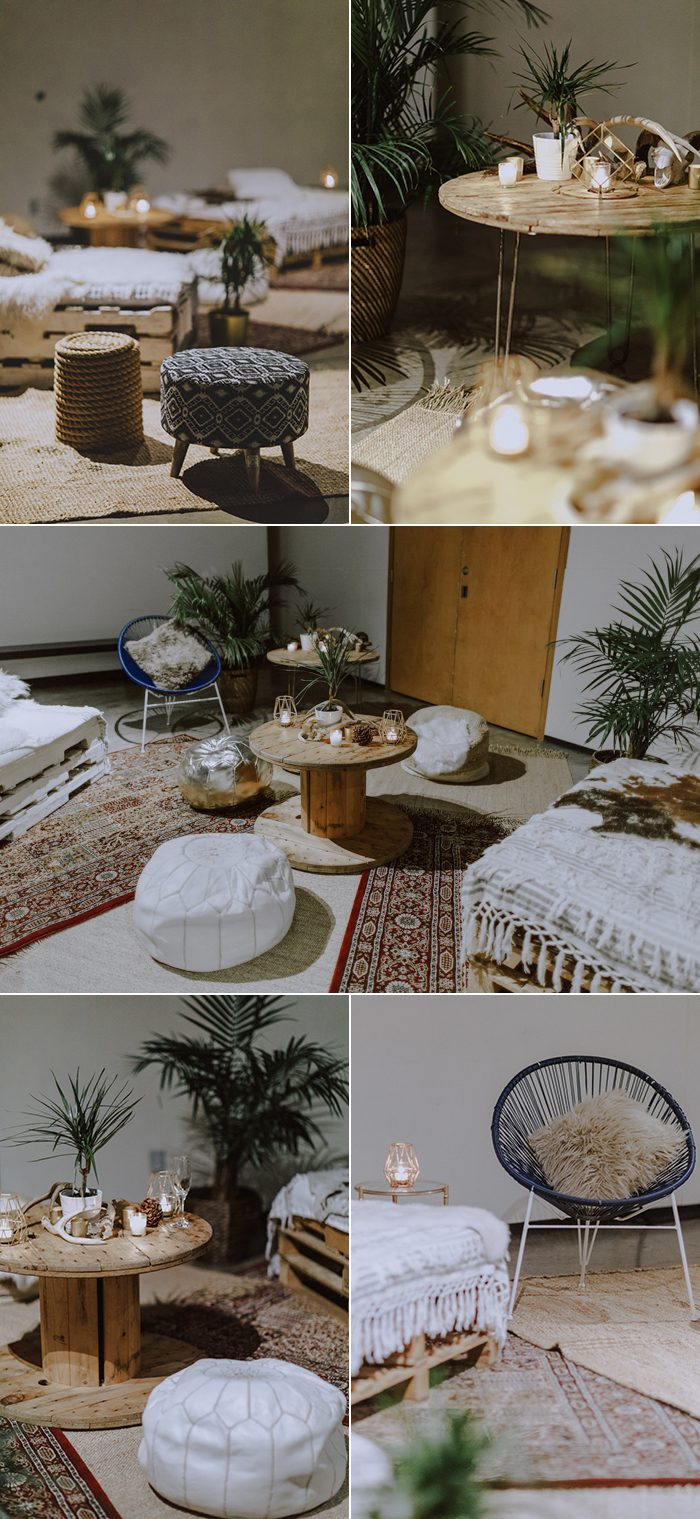 At the time, I was super inspired by Rustic Scandinavian design, so the vibe kind of stemmed from that. Other concepts/elements that I played with in the design were Boho, Nordic, Enchanted Forest, Woodland, and Autumn. I wanted the space to feel warm and inviting with things that caught and excited the eye in every corner of the large space.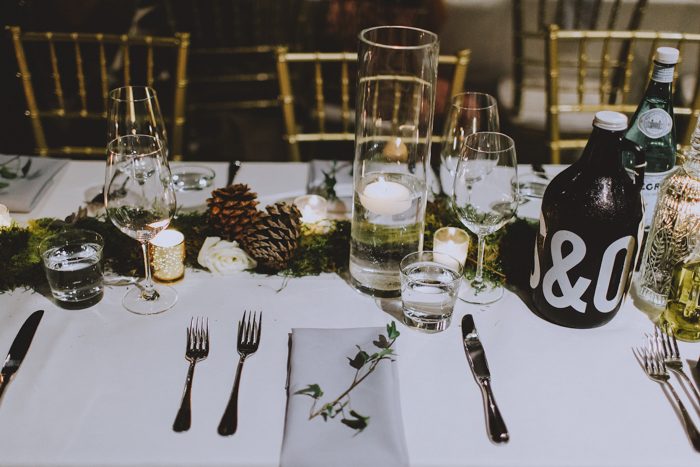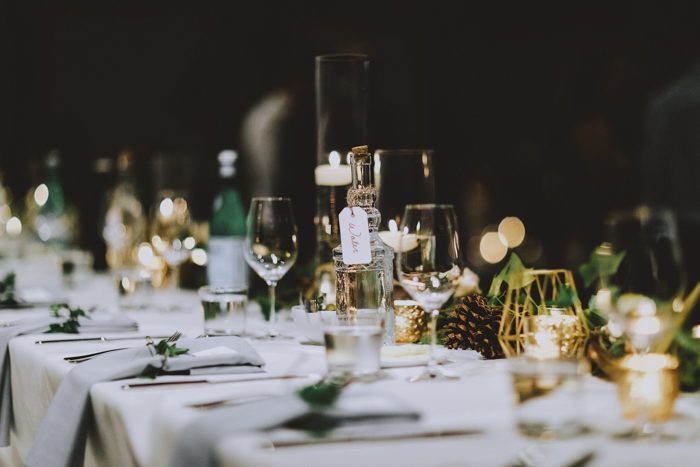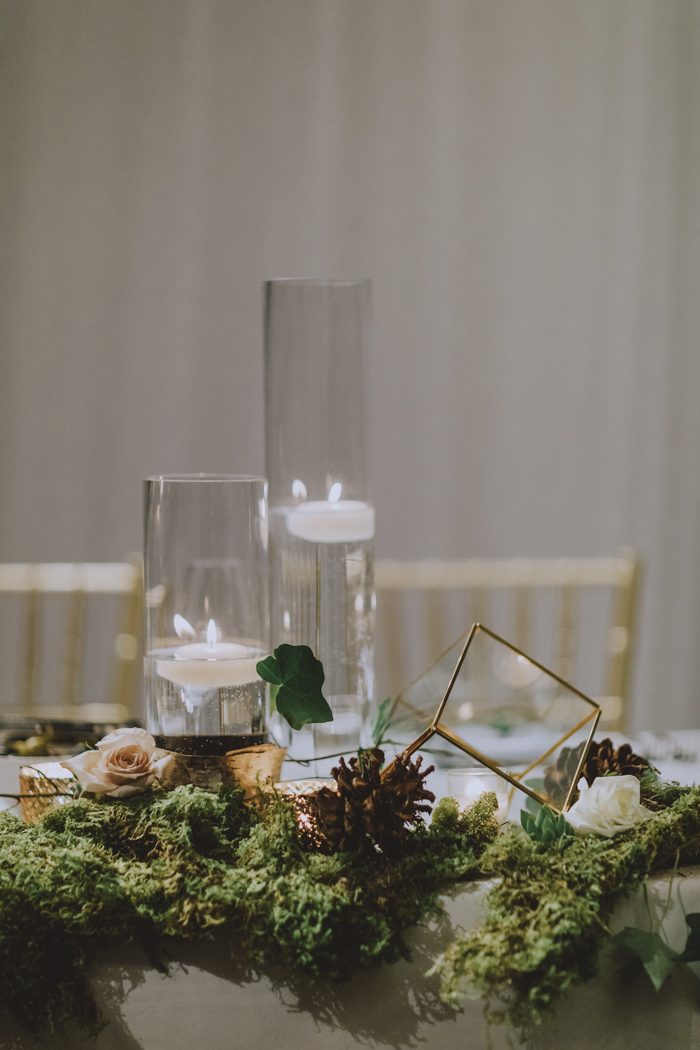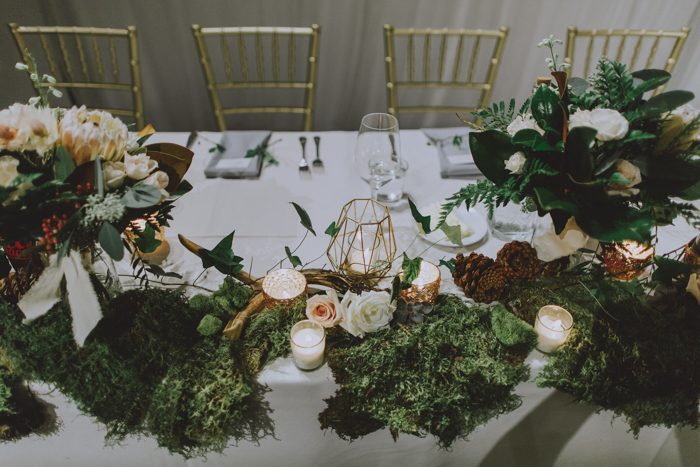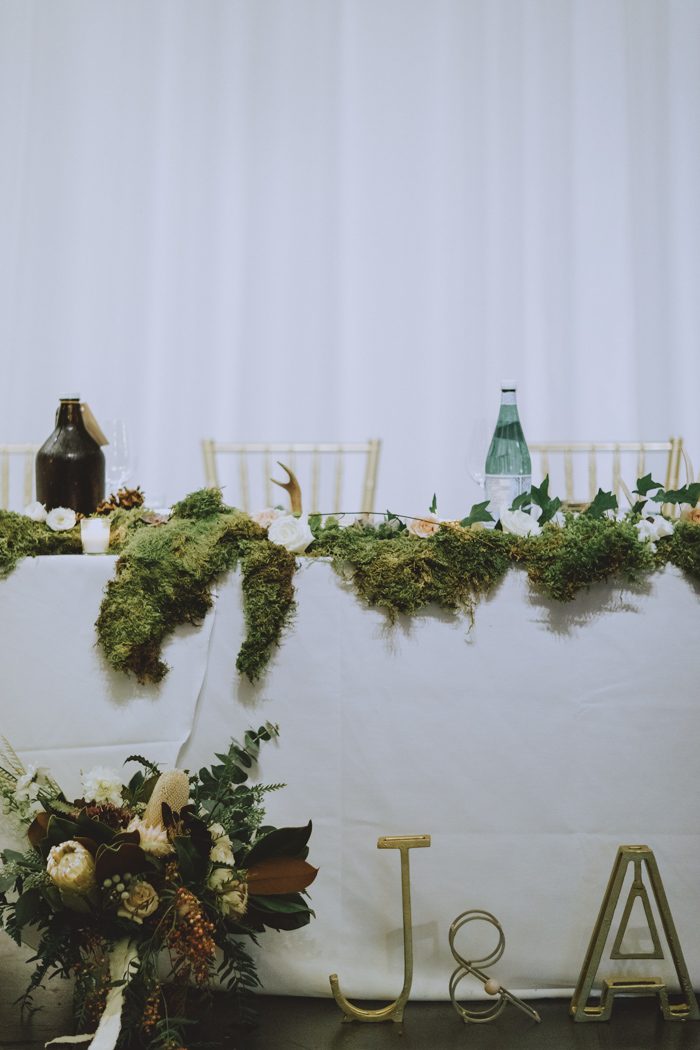 We gave everyone a bottle of rosemary infused olive oil that we made ourselves. The reason we went with the olive oil was to bring a bit of my Italian heritage to our special day. We also wanted to give something useful rather than just a trinket that gets thrown into the back of a cupboard and never seen again.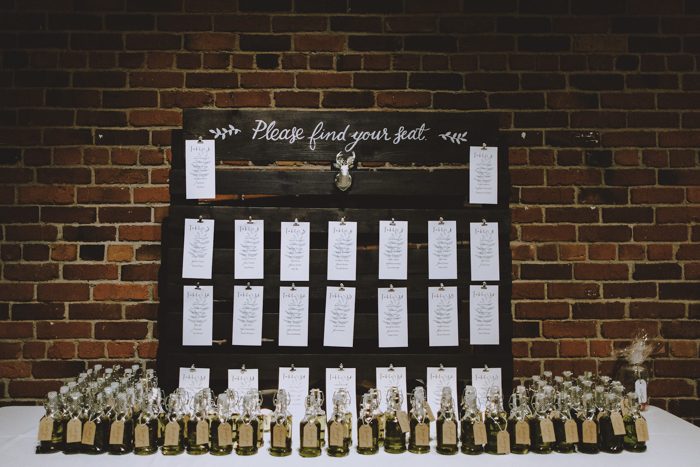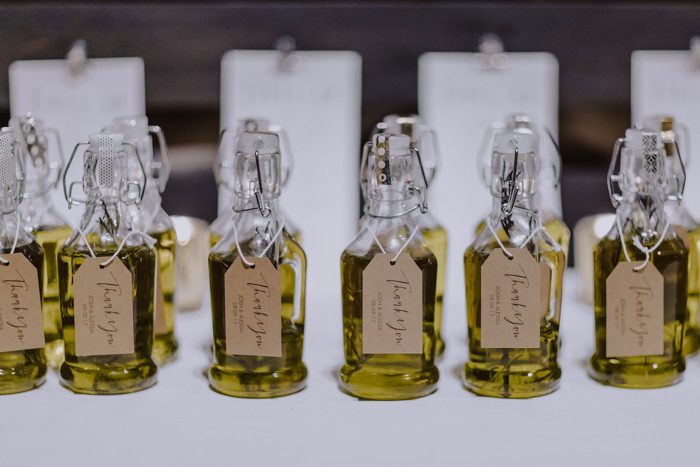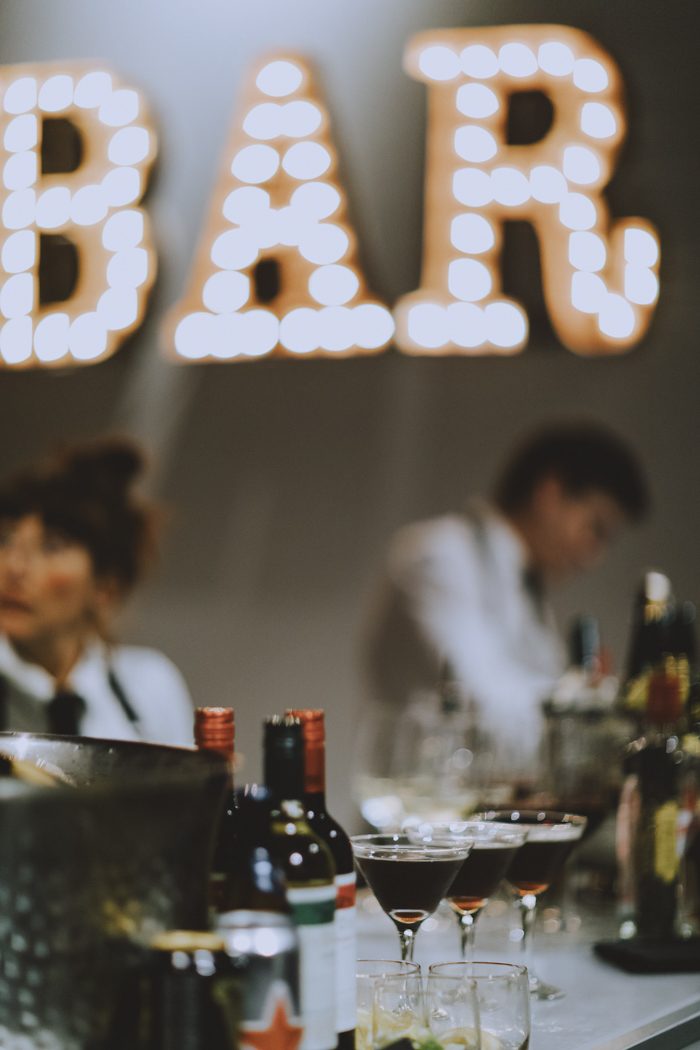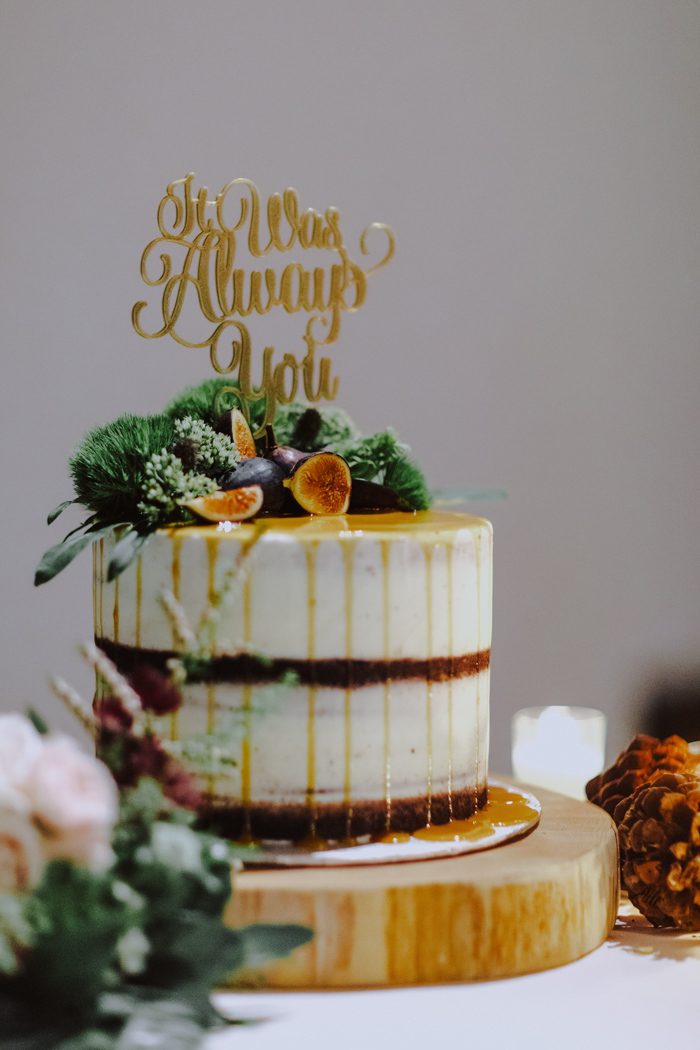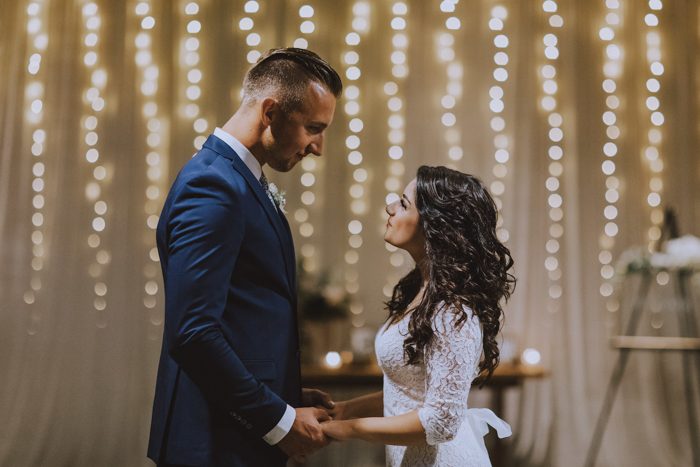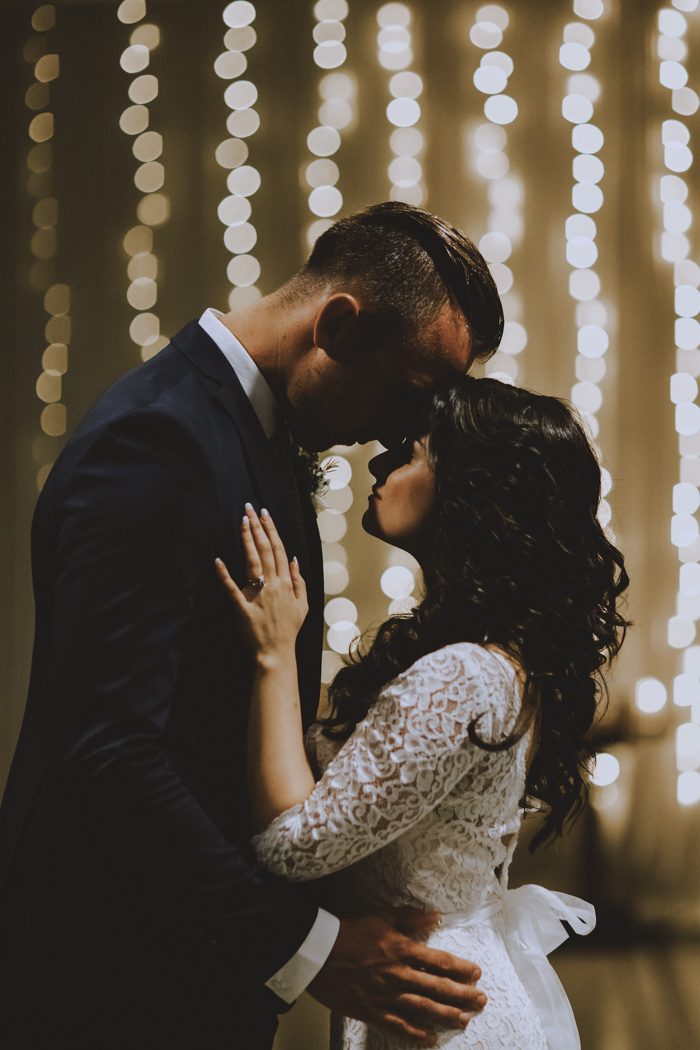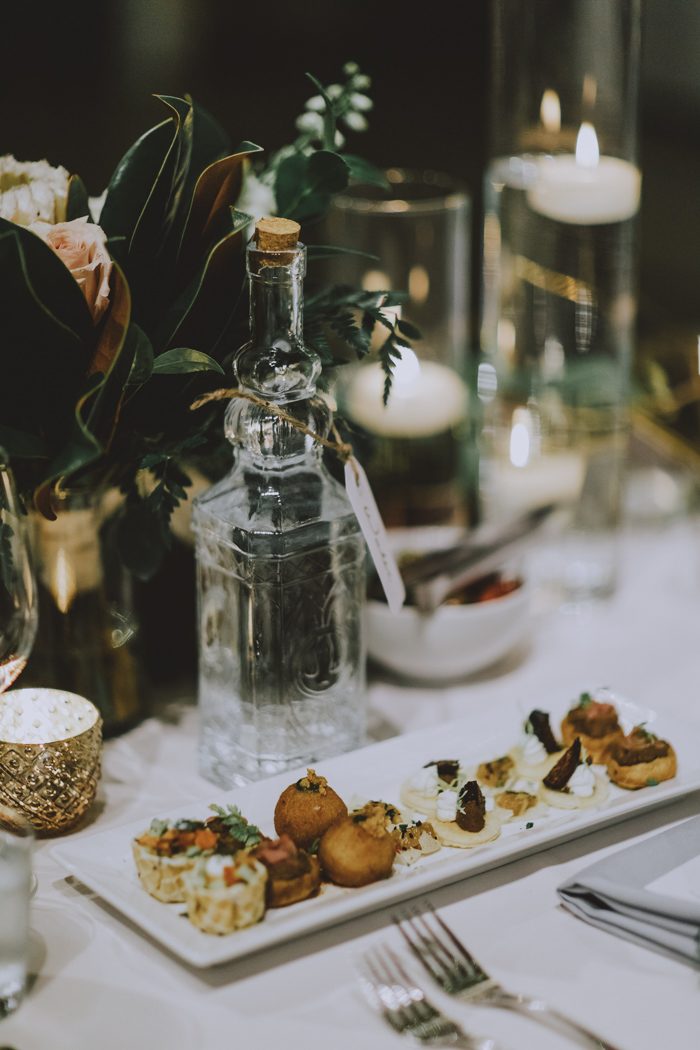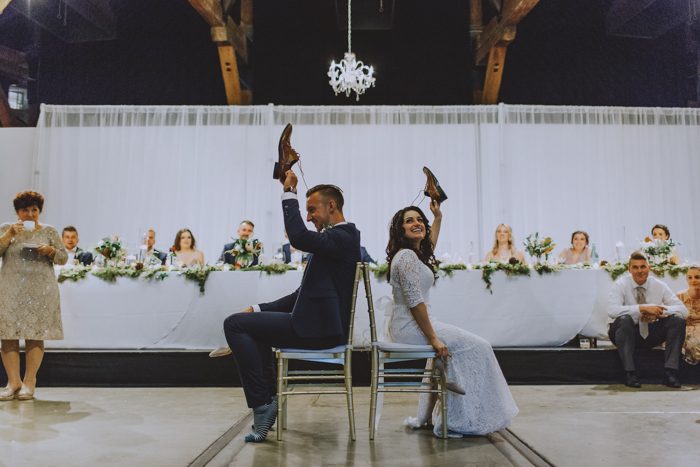 Processional (Bridal Party & Parents) – "Make You Feel My Love" by Ortopilot
Processional (Bride) – "I Won't Give Up" by Jason Mraz
Recessional – "All I Want Is You" by Barry Louis Polisar
First Dance – "From The Ground Up" by Dan & Shay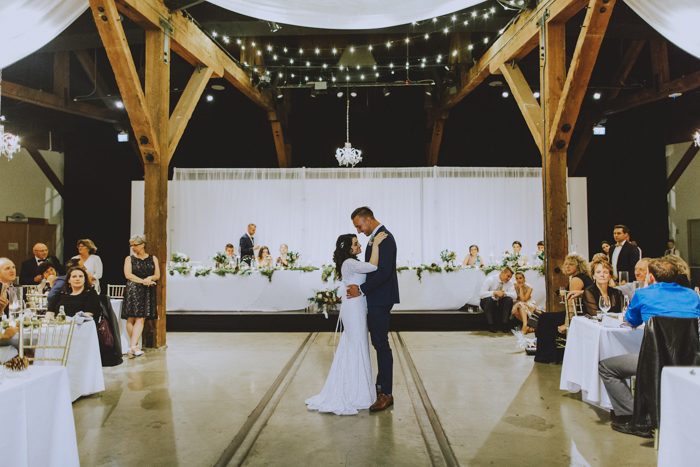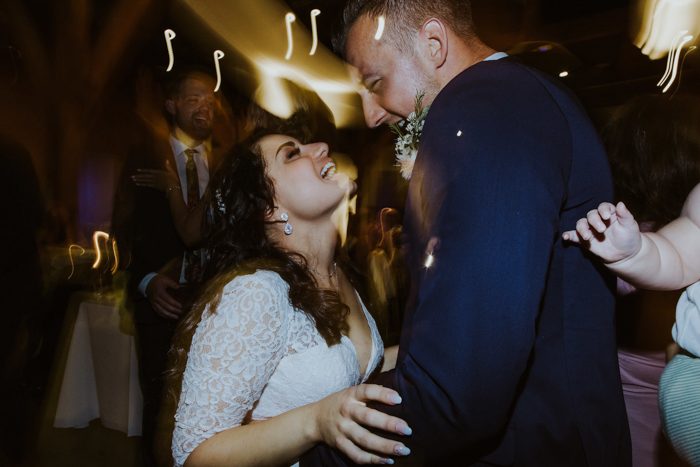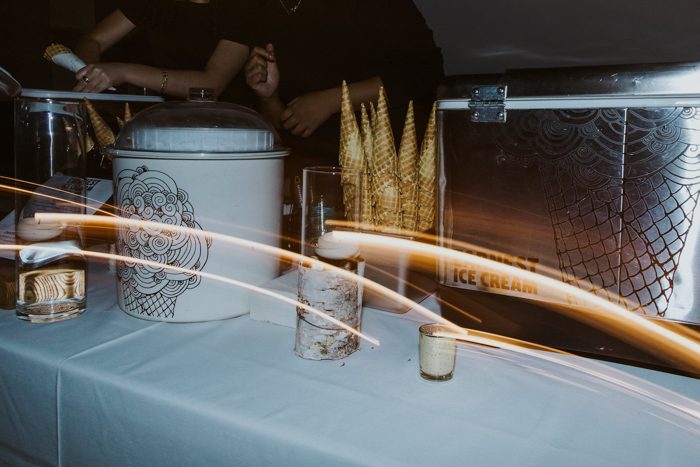 Congratulations to Alessia and Josh, and a special thanks to Junebug member SambaJoy Photo & Art for sharing this creative Roundhouse Community Arts and Recreation Centre wedding with us! Looking for more Scandinavian wedding inspiration? Then you have to see this Scandinavian fairytale wedding at Foxfire Mountain House!