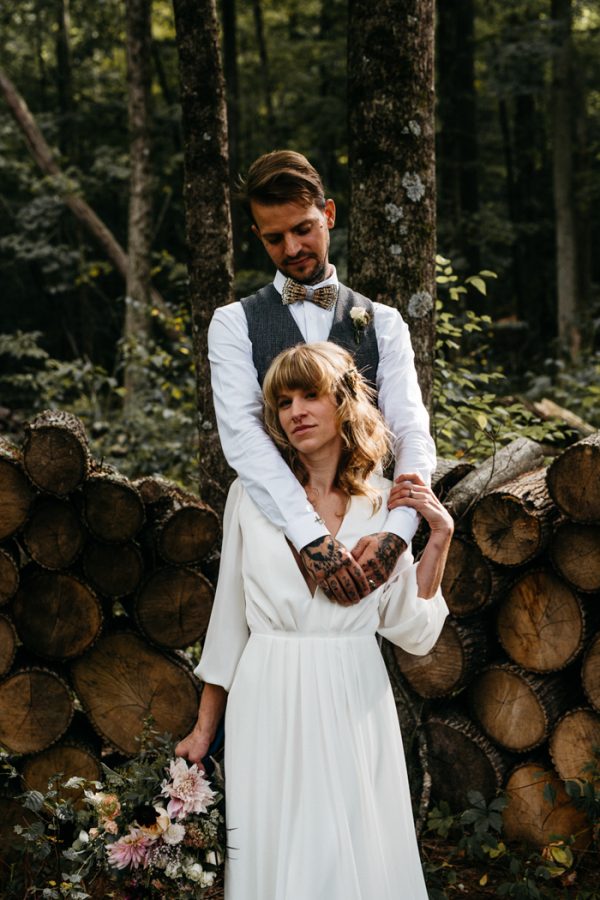 Kirsten and Justin's Foxfire Mountain House wedding combined their love for their shared Norwegian heritage with the playfulness of their favorite Scandinavian fairy tales! Kirsten and Justin invited their closest family and friends to their magical wedding weekend that included a Pagan ceremony, a harvest dinner, and two seriously awesome cakes. This very crafty couple placed an emphasis on making sure every detail of their wedding was thoughtful and local, from their DIY garlands made of foraged wheat and flowers down to their hand-fasting cord woven from local wool. We can't get enough of the perfectly ethereal images Erin Wheat Photography captured of Kirsten and Justin's upstate New York wedding!
The Couple:
Kirsten and Justin
The Wedding:
Foxfire Mountain House, Mt. Tremper, New York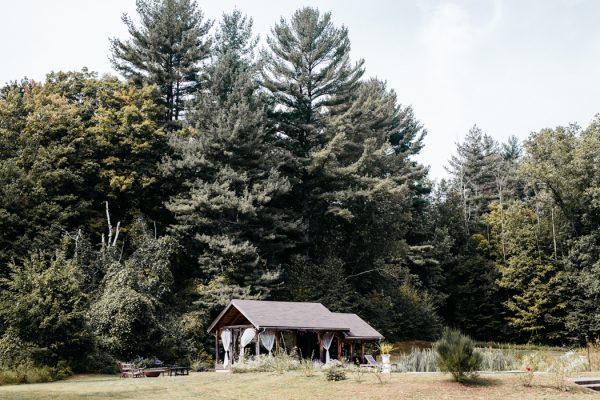 The most important thing about planning our wedding to us was to orchestrate a day that gave our guests a peek into the life we have created with each other. We wanted a small ceremony, attended only by those closest to us, whom we knew would be deeply emotionally invested in the event. Those family members and friends who were with us for every step of our relationship and understood the sacrifices and commitments we had made to one another.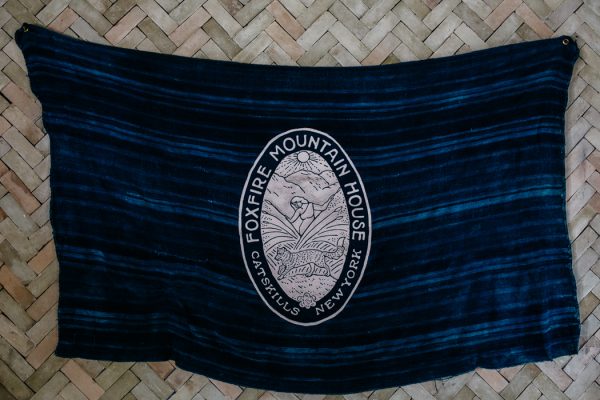 The entire day was perfect from the moment we opened our eyes and kissed each other good morning to the minute we privately exclaimed, "We did it!" Films don't get weddings this flawless. Our wedding style was based on our Norwegian heritage mixed with items from our childhood homes and imagery based on Scandinavian fairy tales.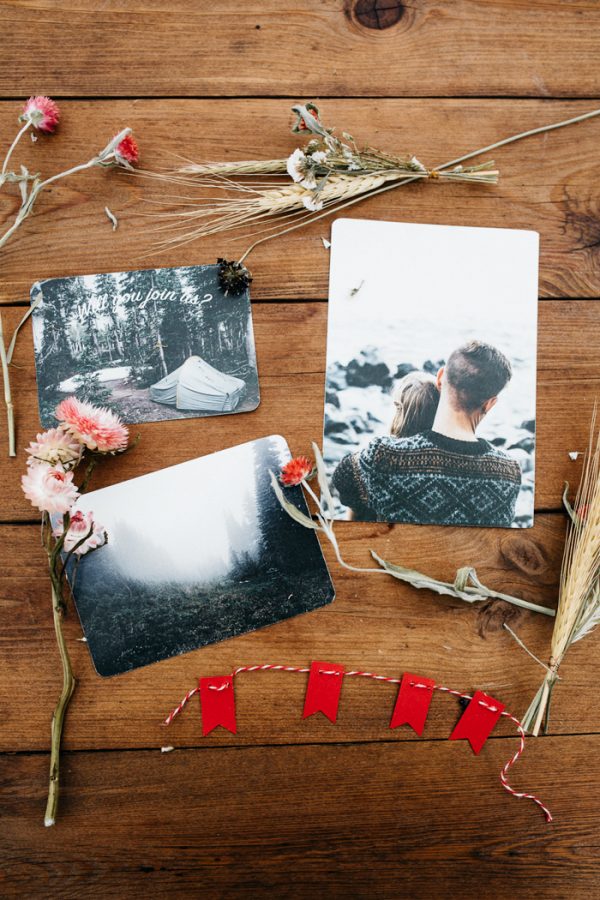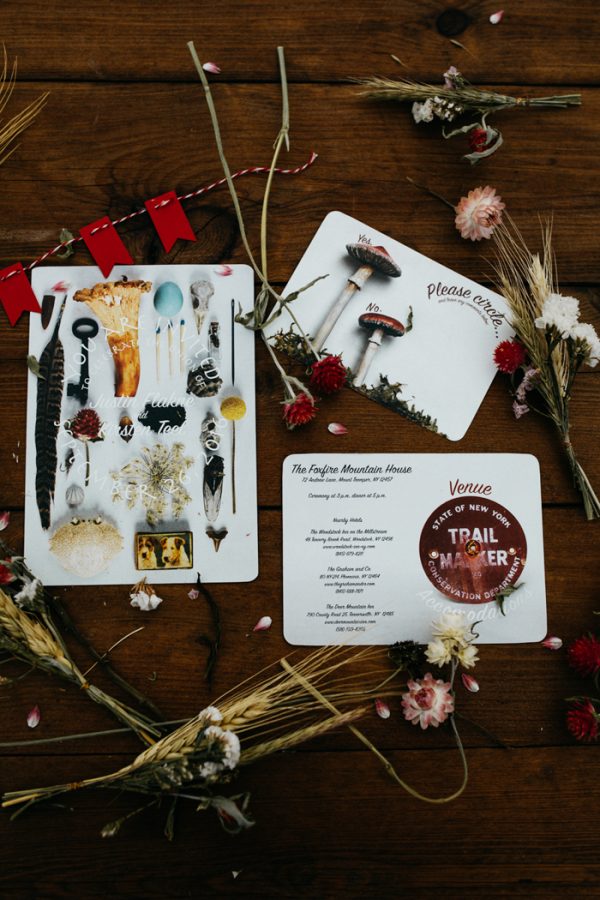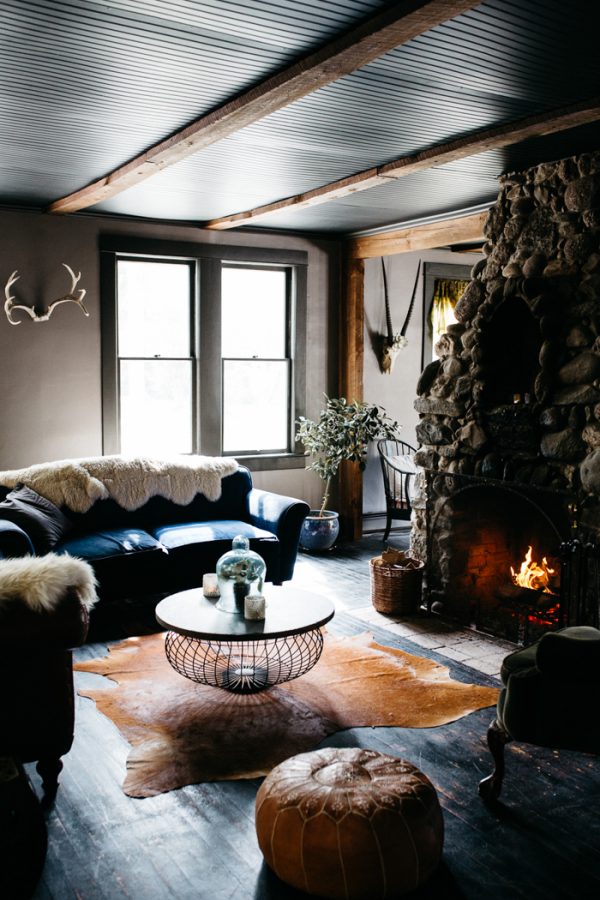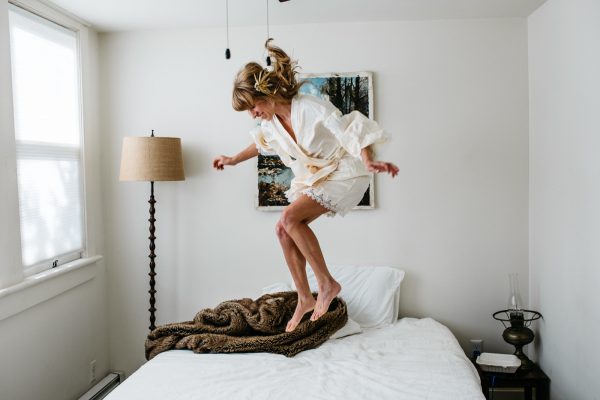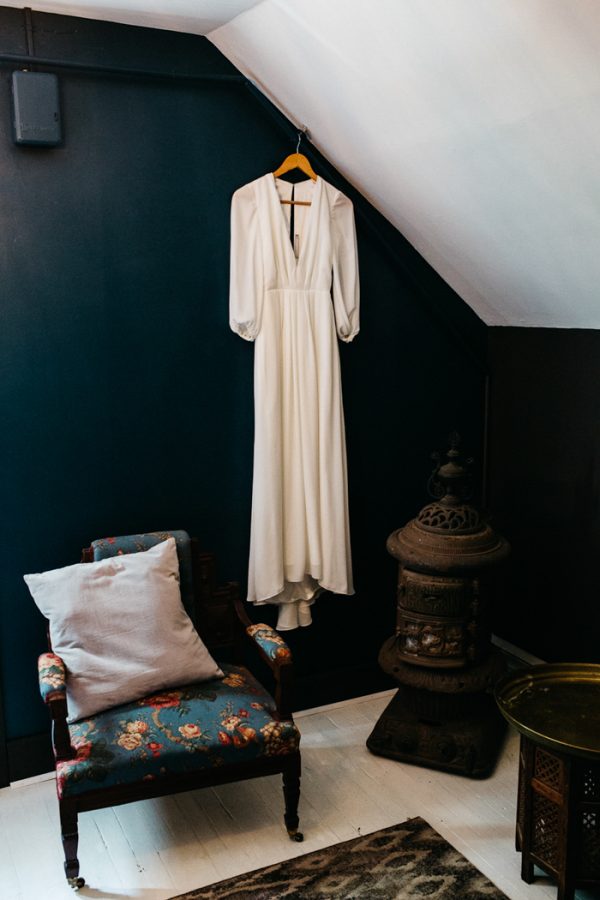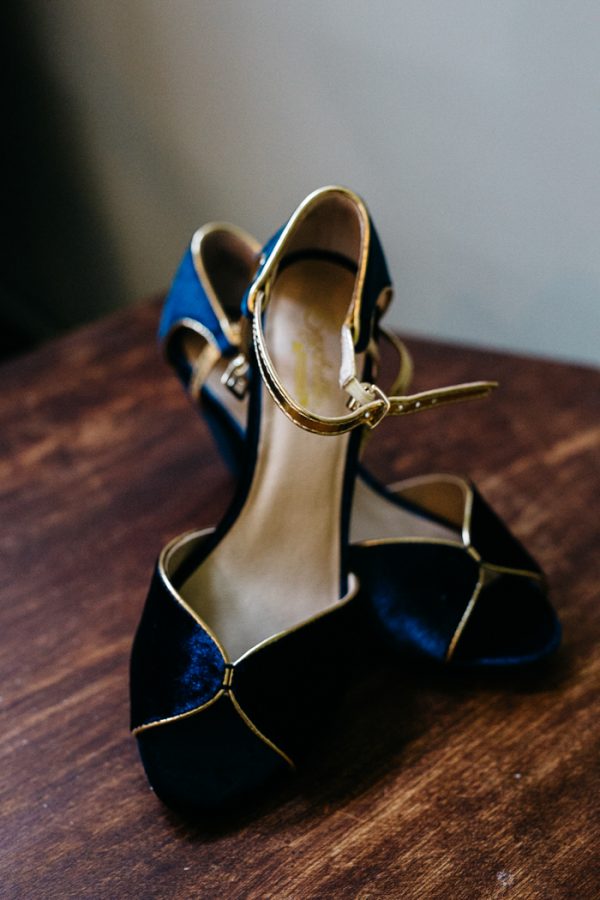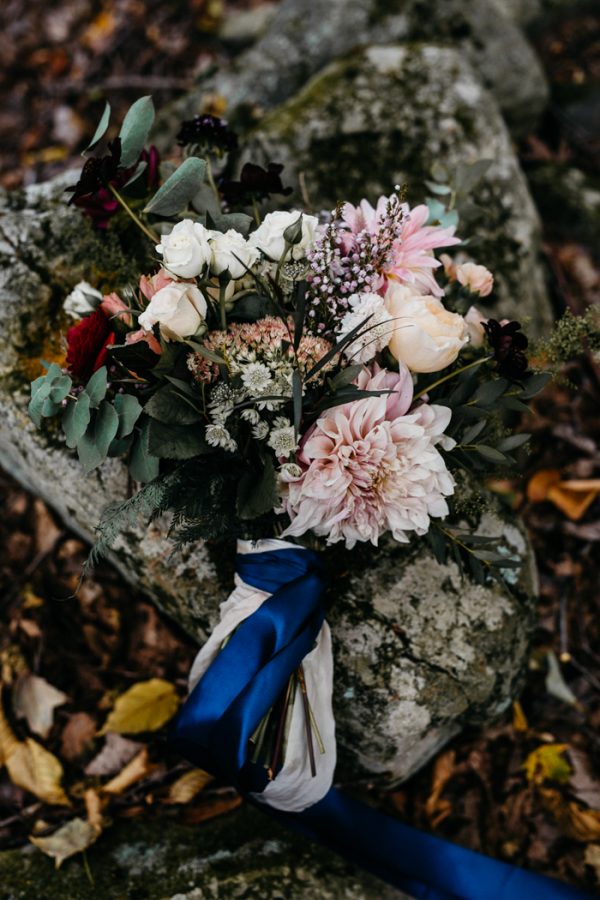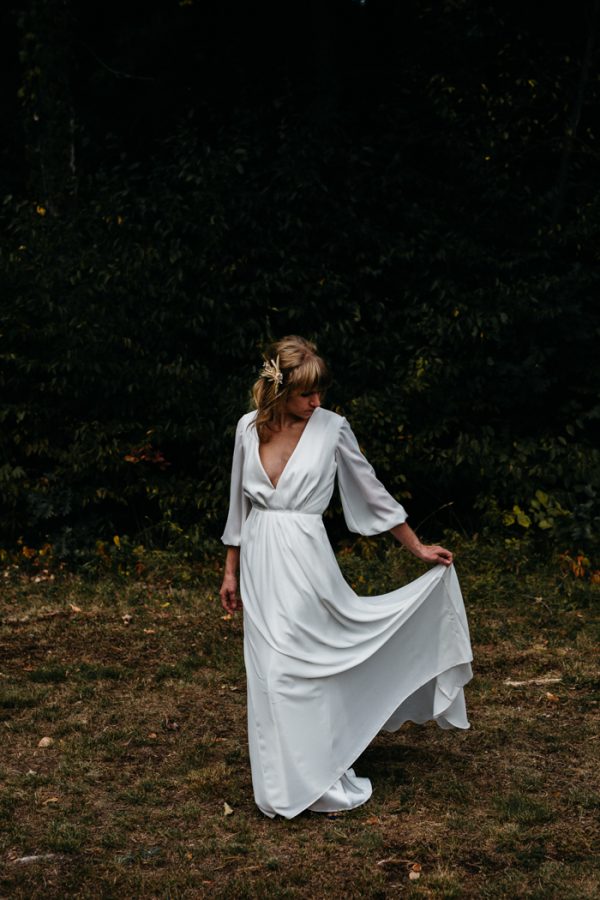 I loved the simplicity of my gown. I created my headpiece using wheat, bay leaves, porcupine needles, and white statisce, it was inspired by the head piece worn by the fictional character Ozma from the Wizard of Oz series.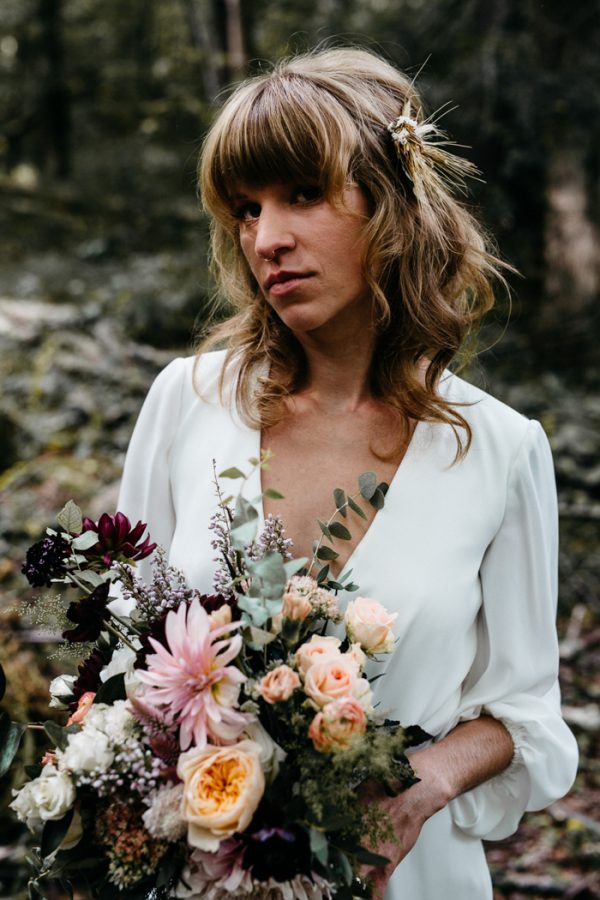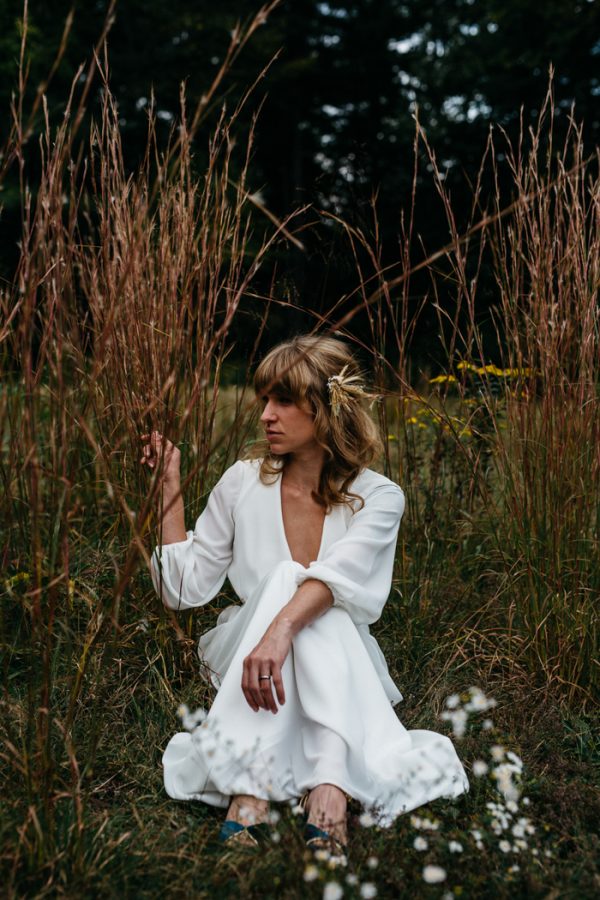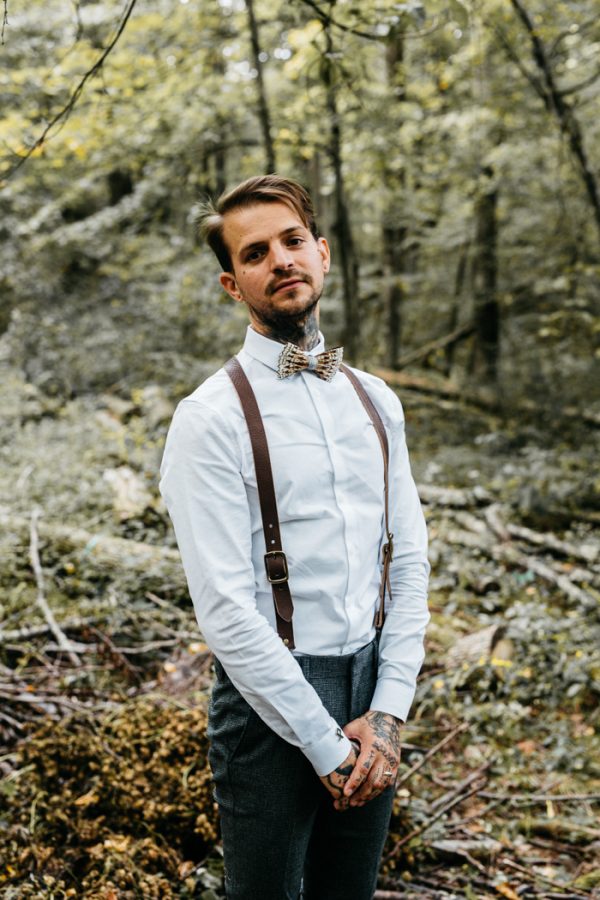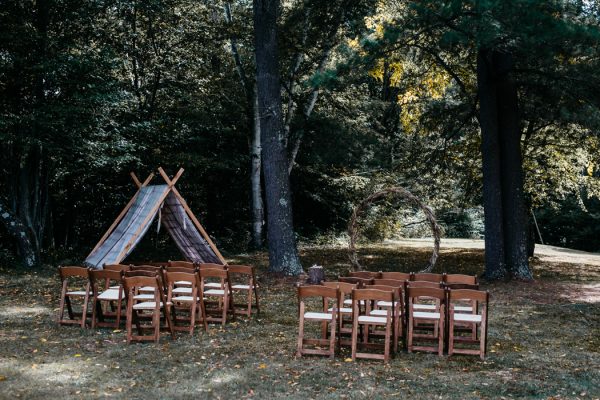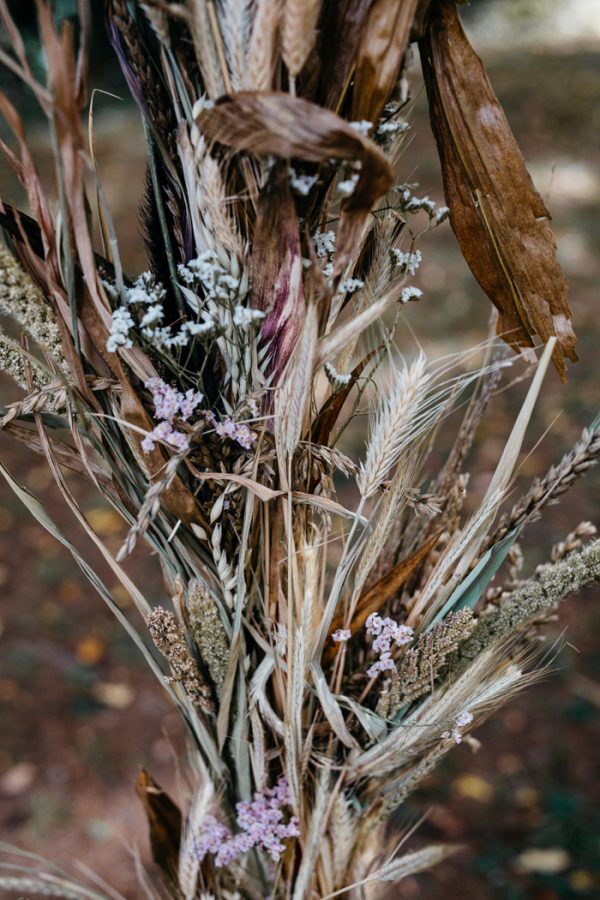 We spent months drying wheat and wild grasses in our apartment to use in the wreath for our ceremony. One of my favorites was our handfasting cord. I weaved it using wool yarn from a nearby farm and spun in mountain goat wool we collected on one of our adventures. We wanted nothing artificial, everything local and created with deep meaning and love.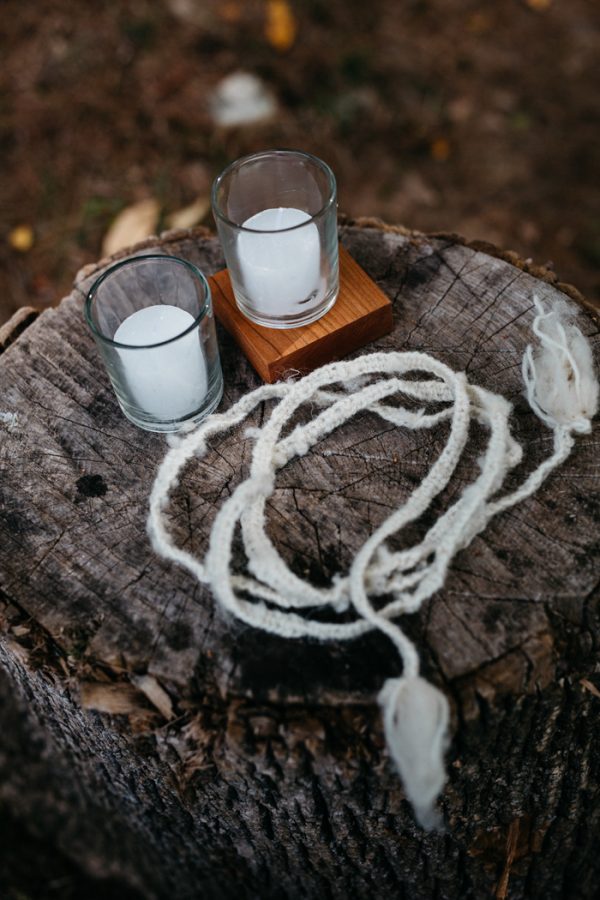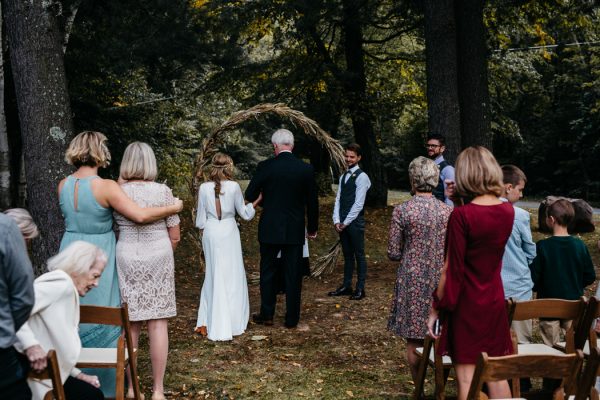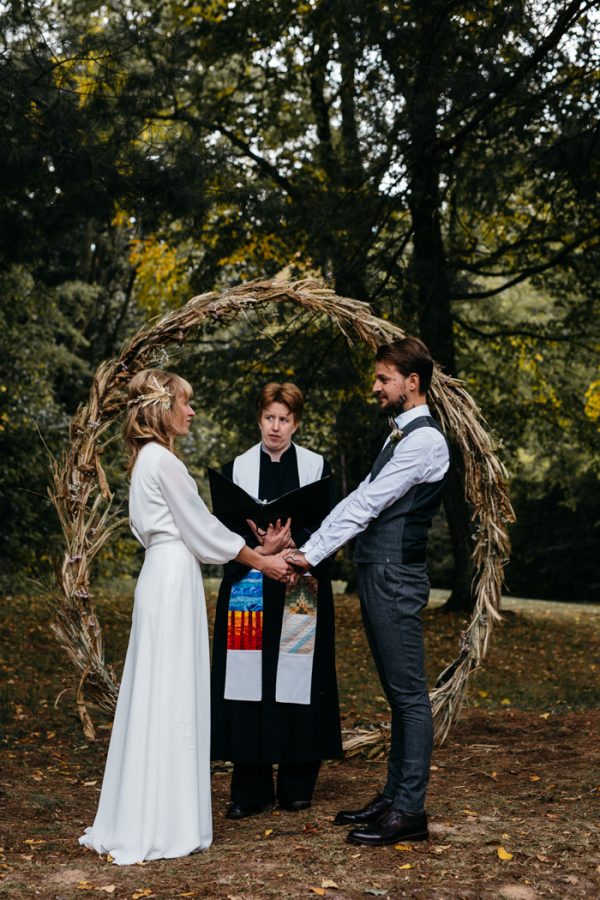 Our ceremony was based on a traditional pagan wedding celebration. We called the quarters and sought blessings by the elements around us. It felt unnecessary to write vows explaining the love we had for one another, we knew how we felt. We often read aloud to each other, or listen to audio books on long drives to the mountains. Our favorite lines becoming part of a secret language only we understand. We each chose an excerpt from one of our books to read aloud.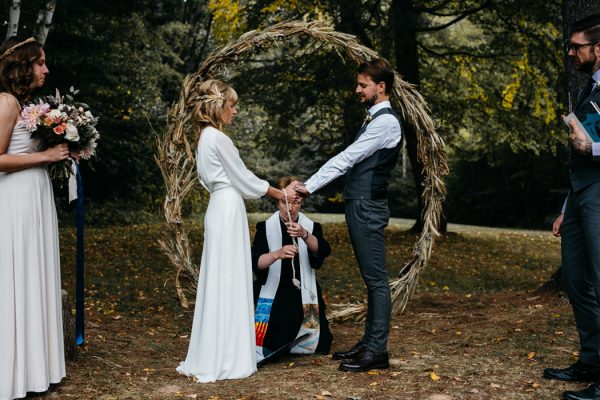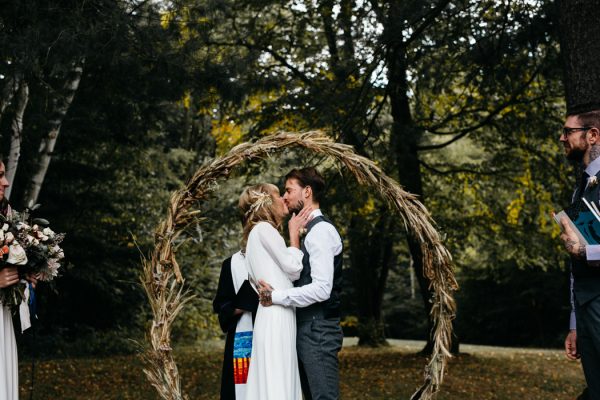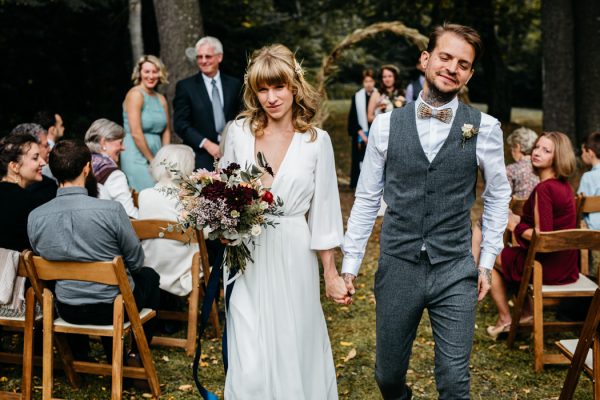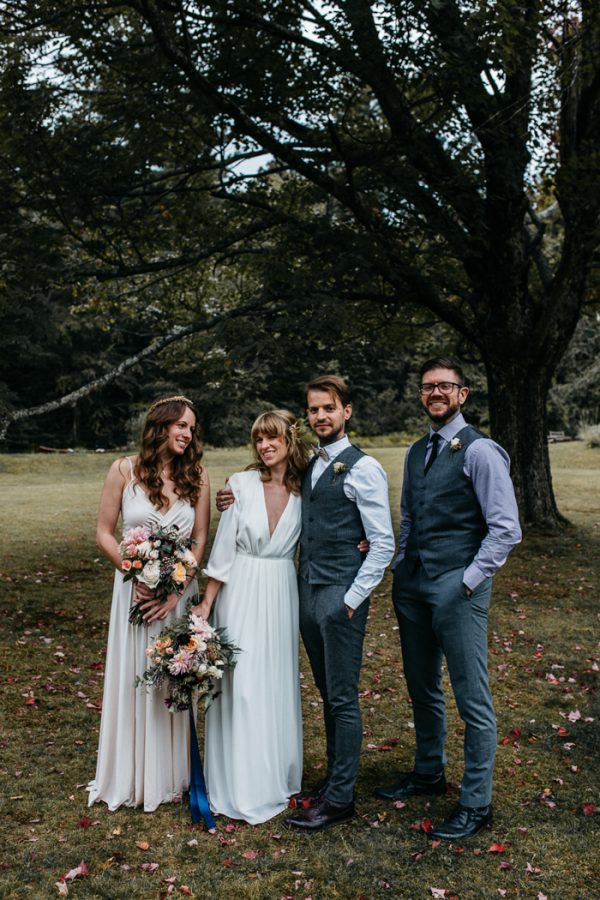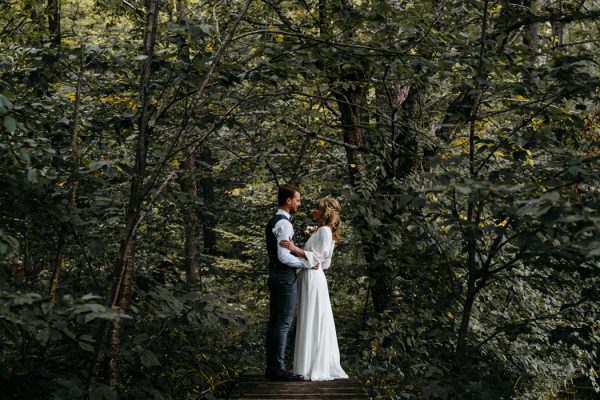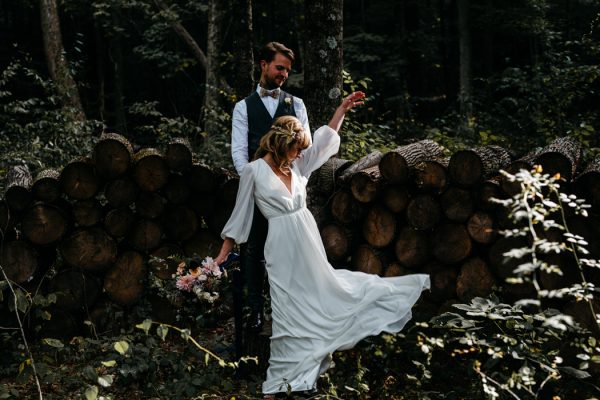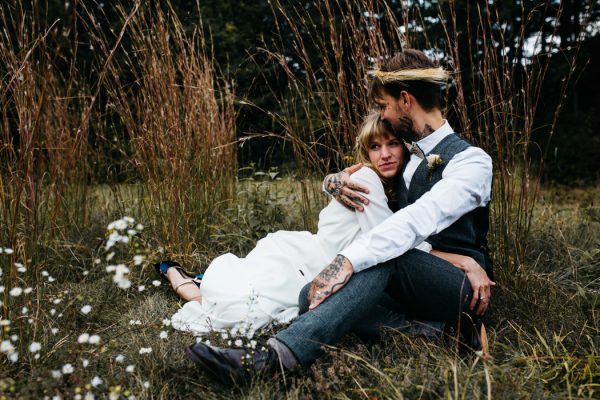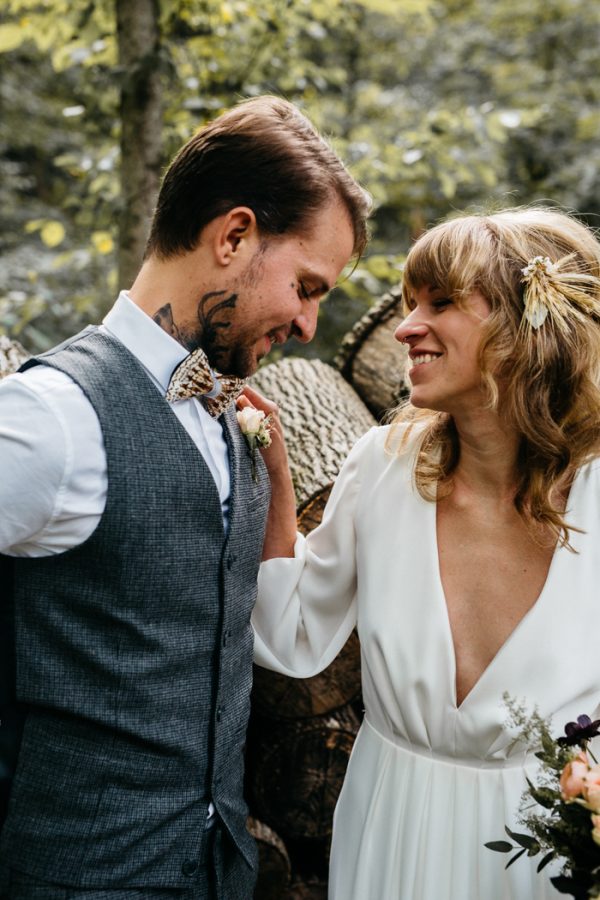 We found our photographer Erin through Instagram. Her and I started chatting about the wedding at first and later realized we had much in common and shared a similar set of values. We became fast friends and talk almost every day. The day of the wedding we sat wrapped in downy blankets sharing a cup of coffee and discussing the last year of friendship and all the years to come. She is such a wonderful person and is passionate about her work and every couple she shoots. It felt like having another family member there.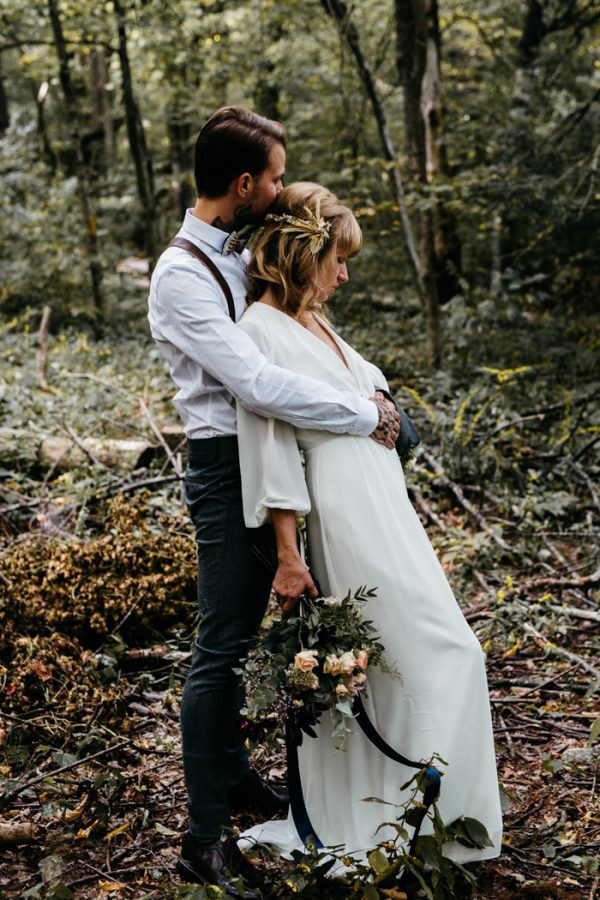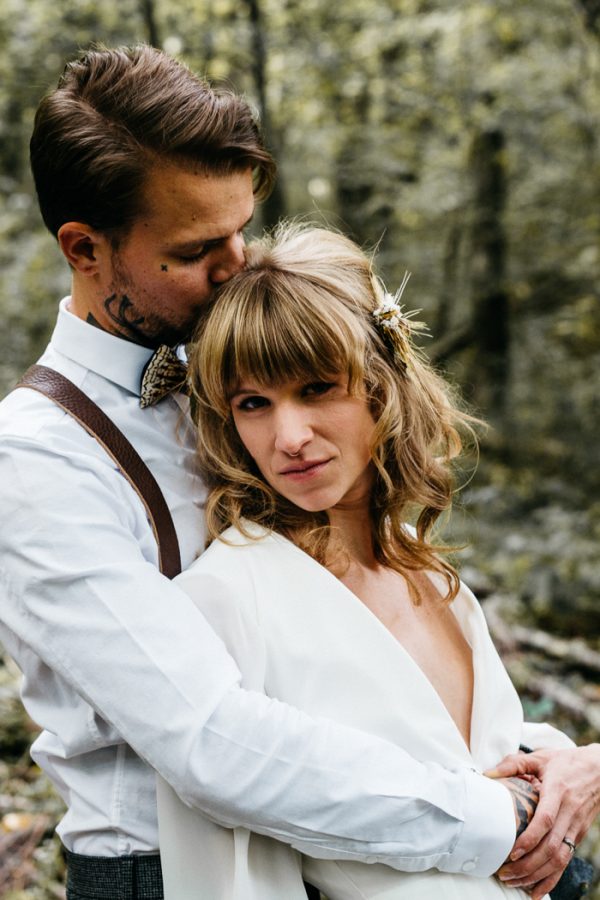 Everything for our wedding was handmade. A craftsman by trade, this was one of the most important things to me in planning the day. I cut every flag and strung every garland with flowers grown in my mothers garden and wheat from a local grower.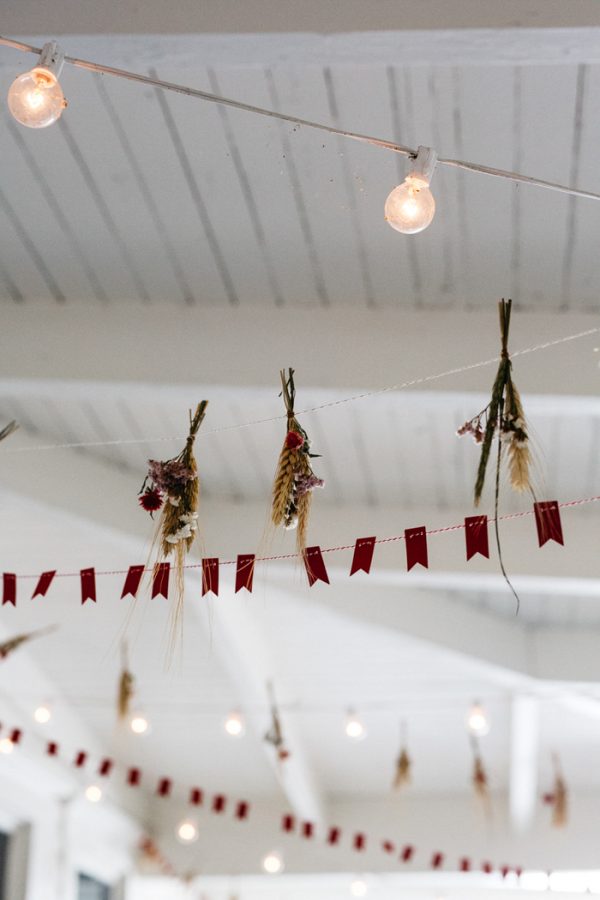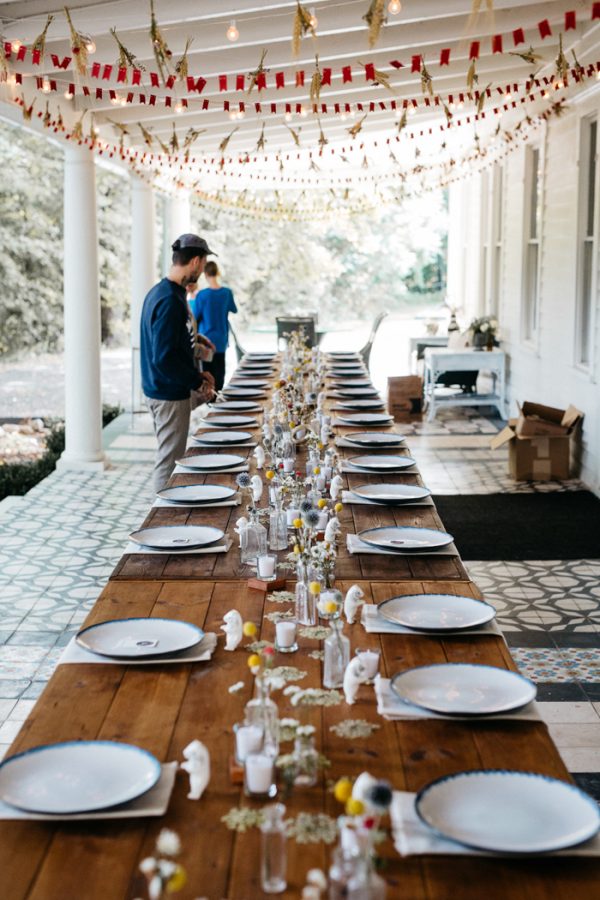 There is so much information out there about hiring the right vendors, picking the right colors, inviting the right people. We picked the things that were most important to us and forgot the rest. The less hurdles you build for yourself the better. We made sure to not put ourselves in situations that might end in disaster. For example; maybe don't try to step into that unsteady canoe just for that one lovers rowboat photo op. Not worth ending up in the pond. If family members aren't happy with your decisions, don't sweat it, the day is about the couple. Expect things to go wrong and know how to say "it's no big deal."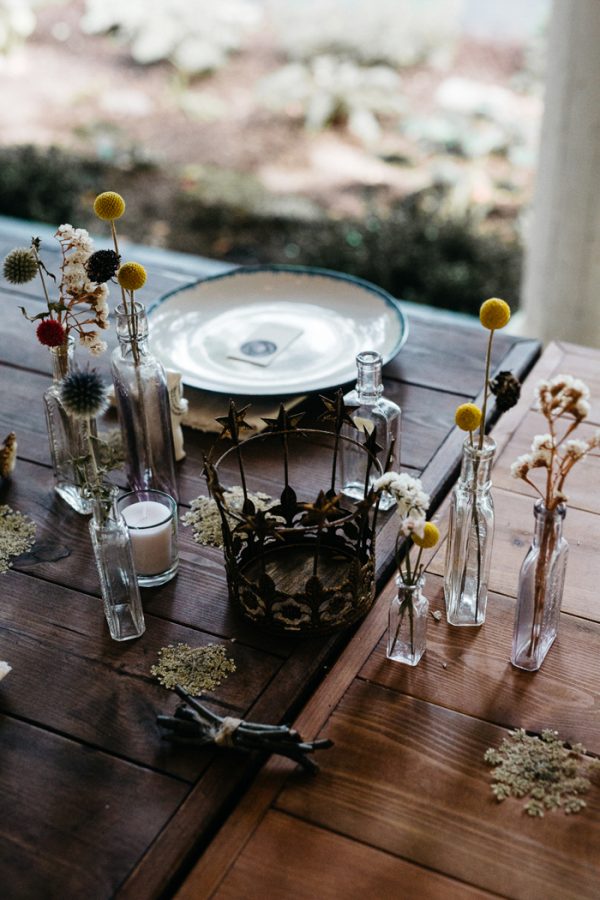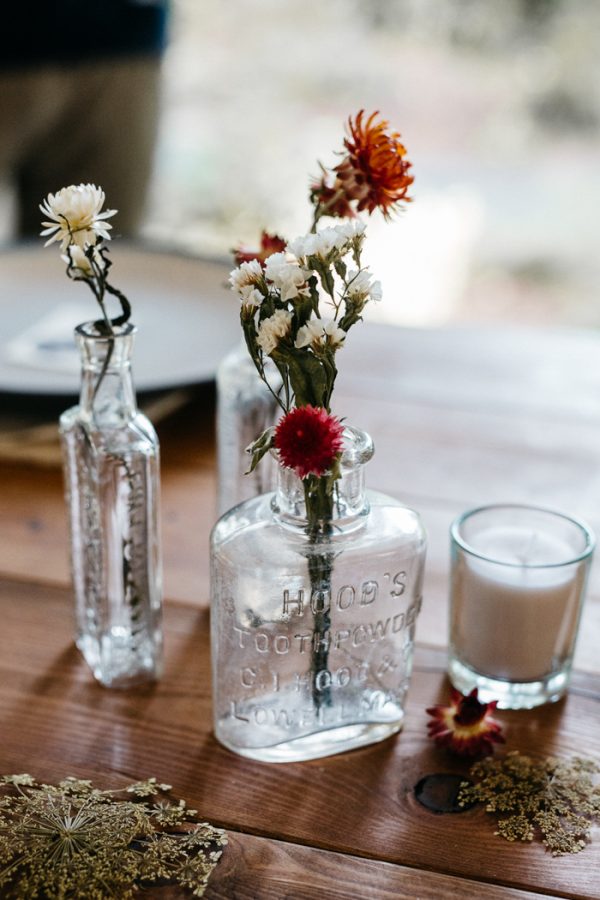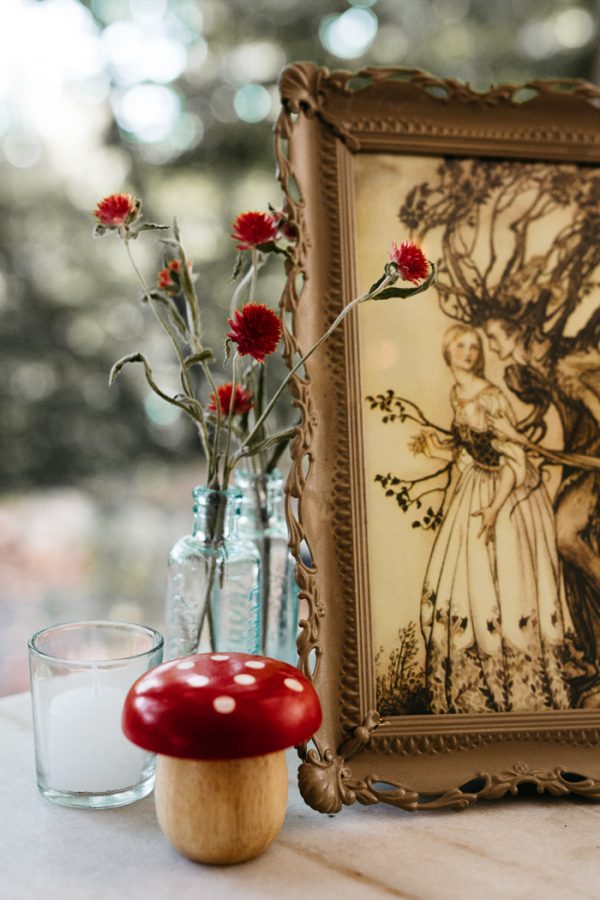 We had two wedding cakes, one was made my sister and was a white cake with Italian butter cream and a dandelion syrup we brought our family from Iceland. We also had a traditional Norwegian wedding cake I made called a Kransekake, which consists of tiered rings of marzipan.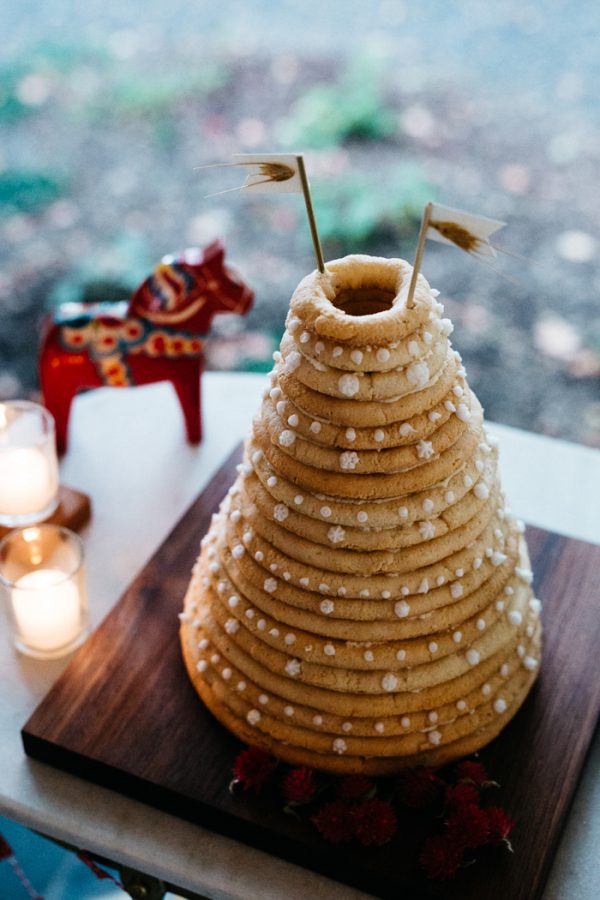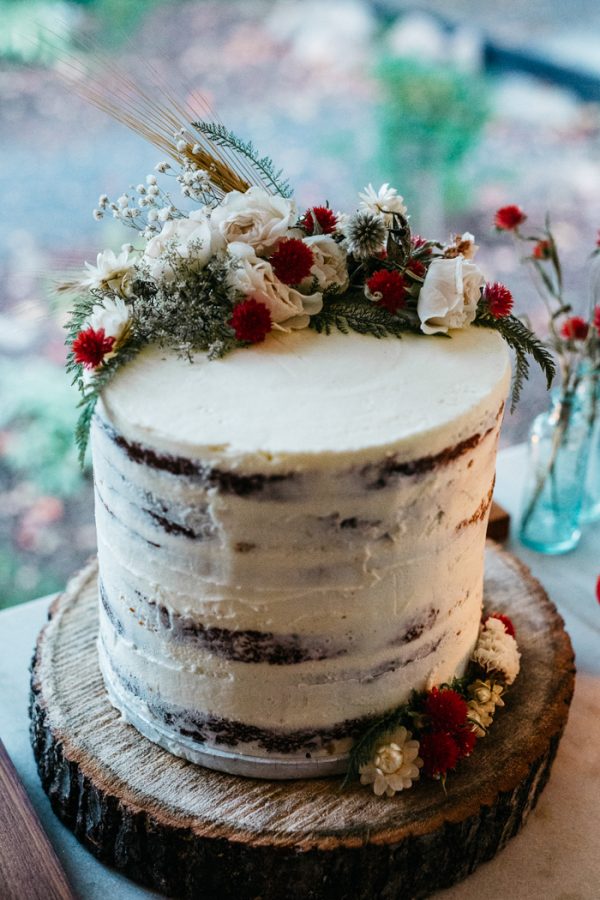 We wanted a menu that reflected the harvest, hearty root vegetables and flavors based on the season. We served pasture raised chicken with handmade dumplings, brussel sprouts, and cauliflower wrapped in eggplant.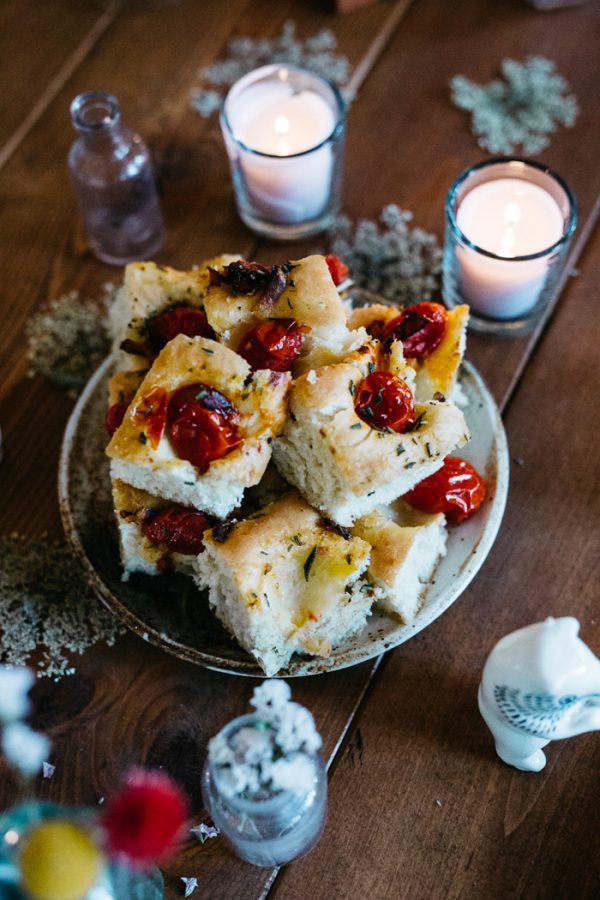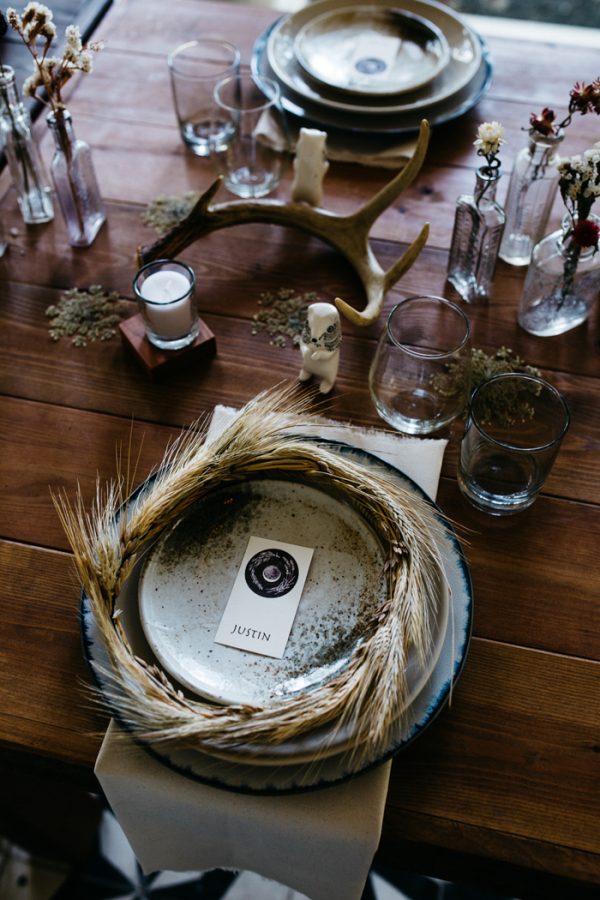 After a day full of laughter and tears we realized we were the last two still awake. The fall air was warm and filled with the smell of damp leaves. We held hands and walked back to the spot under two tall pines where we said our vows just a few hours ago. We wandered around the grounds listening to the last frogs of the season singing to each other. We sat in the garden and didn't need to say anything to each other. We were just in the moment.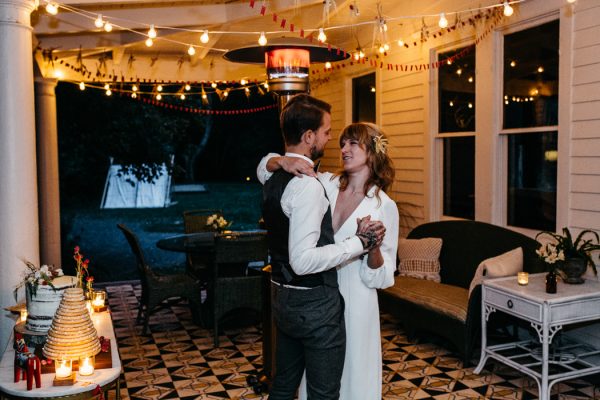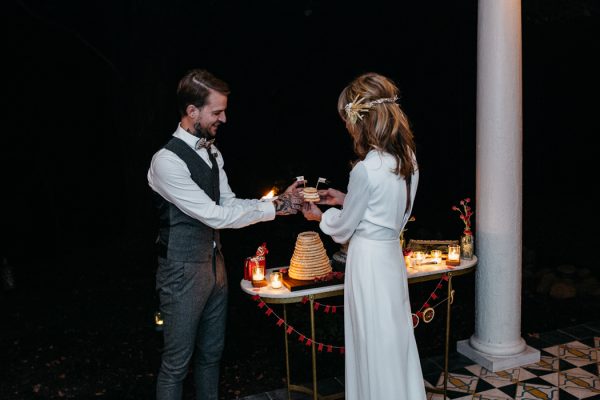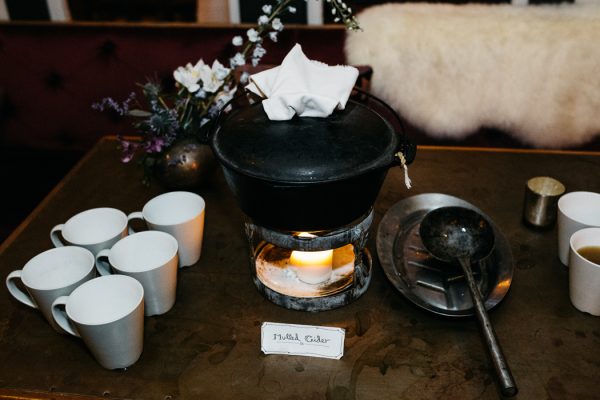 Congratulations to Kristen and Justin, and a special thanks to Erin Wheat Photography for sharing their wedding with us. Love the sweet and snuggly vibes of this Foxfire Mountain House wedding? Then you've got to see this cozy alternative fall wedding inspiration in snowy Vermont also shot by Erin Wheat!