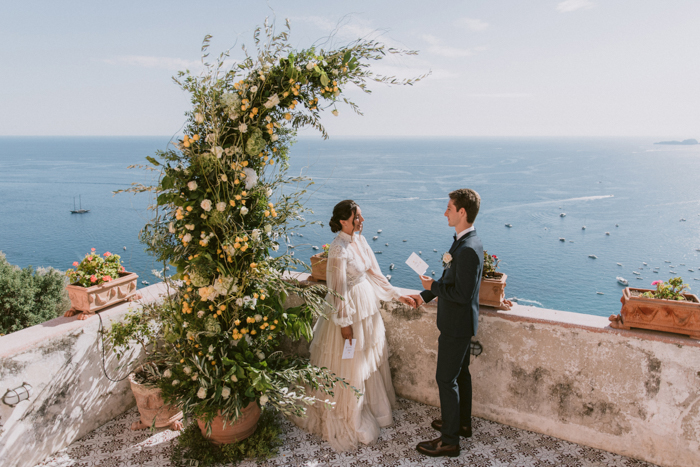 Having a small wedding budget doesn't mean you're stuck in a boring, limited wedding planning box. In fact, it's quite the opposite. The proof is in Elena and Filippo's Positano coastal elopement. From the bride's custom tulle wedding gown to the Italian cliffside venue, it's hard to believe this elegant destination elopement costs under $10,000.
With the help of wedding planner Incanto Team this couple was able to bring to life the intimate Italian nuptials of their dreams without breaking the bank. The adventurous couple kicked off their elopement by exchanging vows in a Homeating villa overlooking the colorful cliffside framed by florals from Floragarden Positano. They then ended the day with a romantic golden hour boat ride—a romantic reception alternative.
If you're not yet convinced your small wedding budget can do magical things, you will be after checking out these images by Junebug member Maria Bryzhko Photography. Keep scrolling for unique ways to authentically celebrate your love without draining your bank account.
The Couple:
Elena and Filippo
The Wedding:
Positano, Italy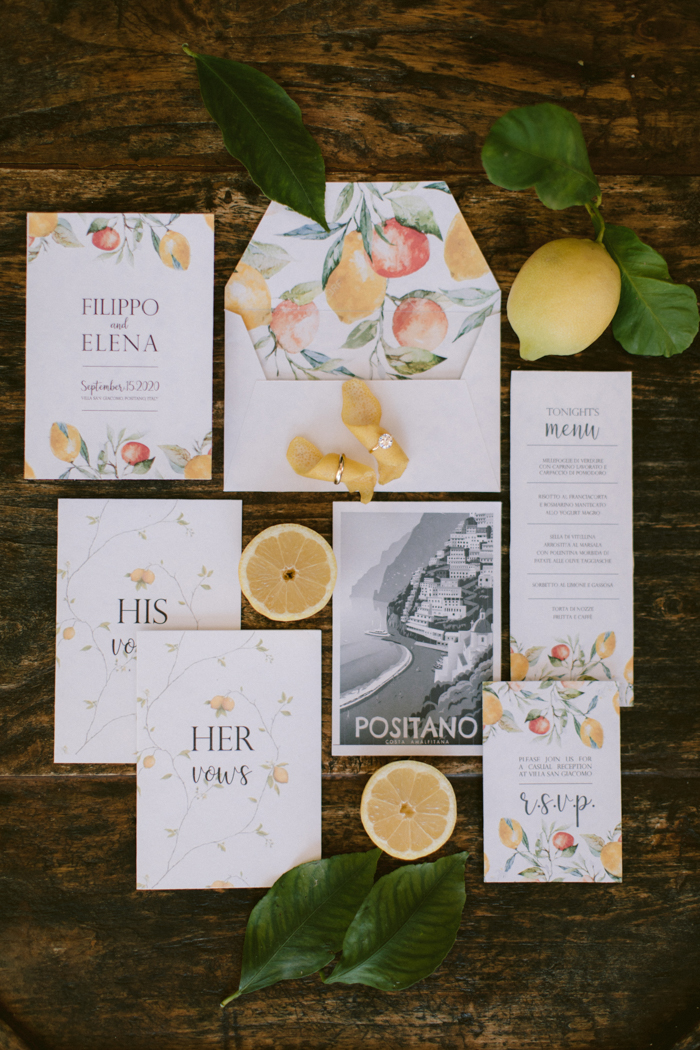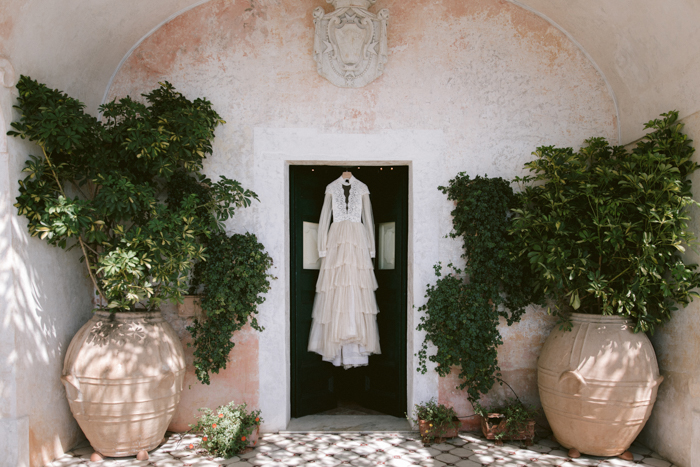 How did you create your wedding budget?
Our wedding date was the number one priority. We live in the United Kingdom and originally wanted a traditional wedding day with all of our loved ones. We quickly realized it wouldn't be possible so we decided to elope. That changed a lot of our wedding priorities. We really had to pay attention to the budget because we still wanted to celebrate back home with friends and families.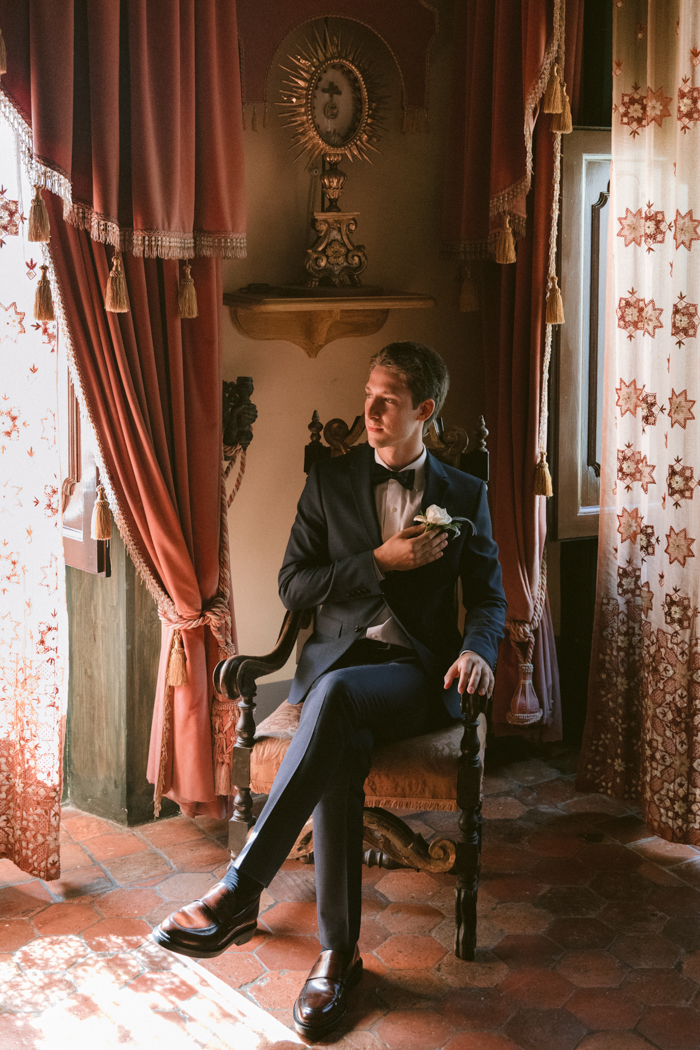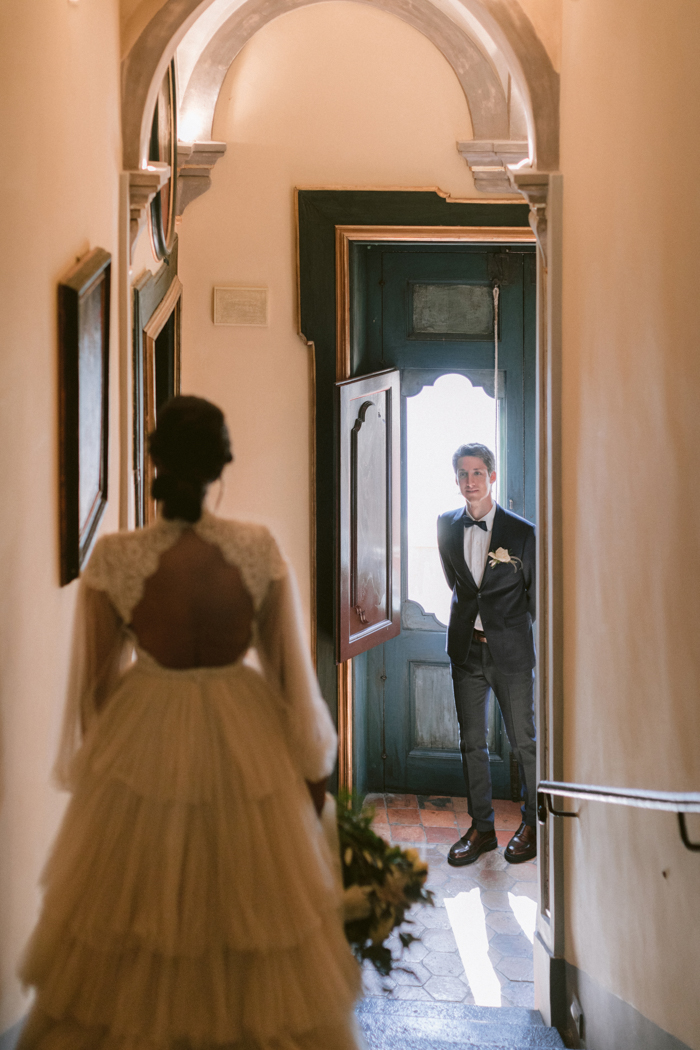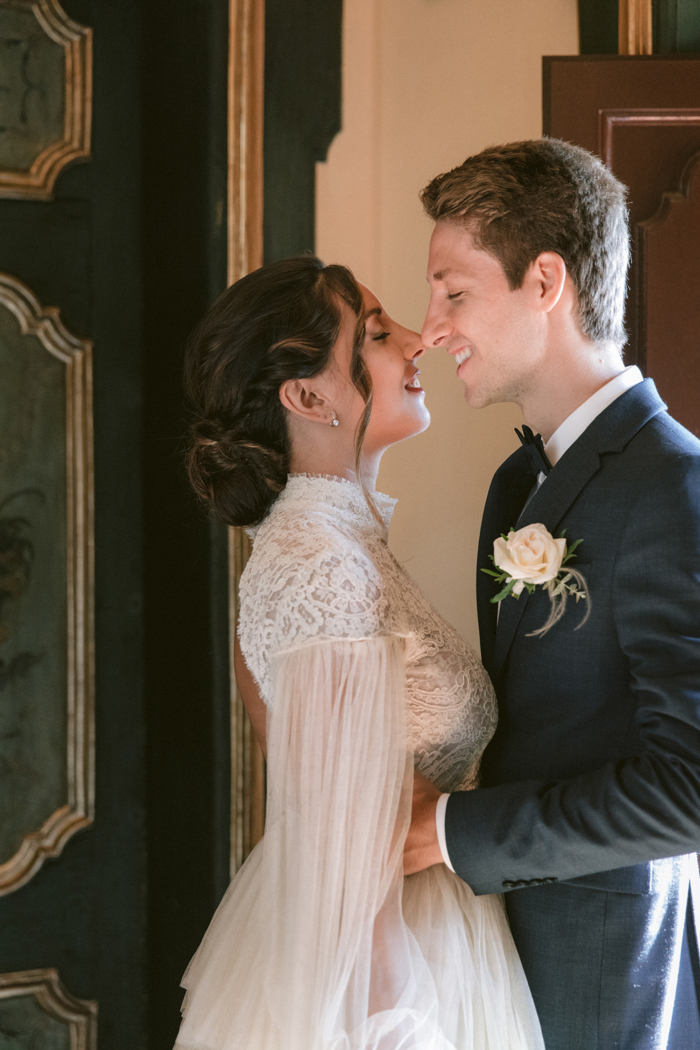 What aspects of your wedding are you most proud of?
The fact that every wedding vendor involved perfectly understood our tastes and needs. We loved the photos on the rocks at sunset. We also decided that we didn't want a water taxi but a classic Amalfi coast boat. It was a last minute lucky find! Every detail together made for a perfect day.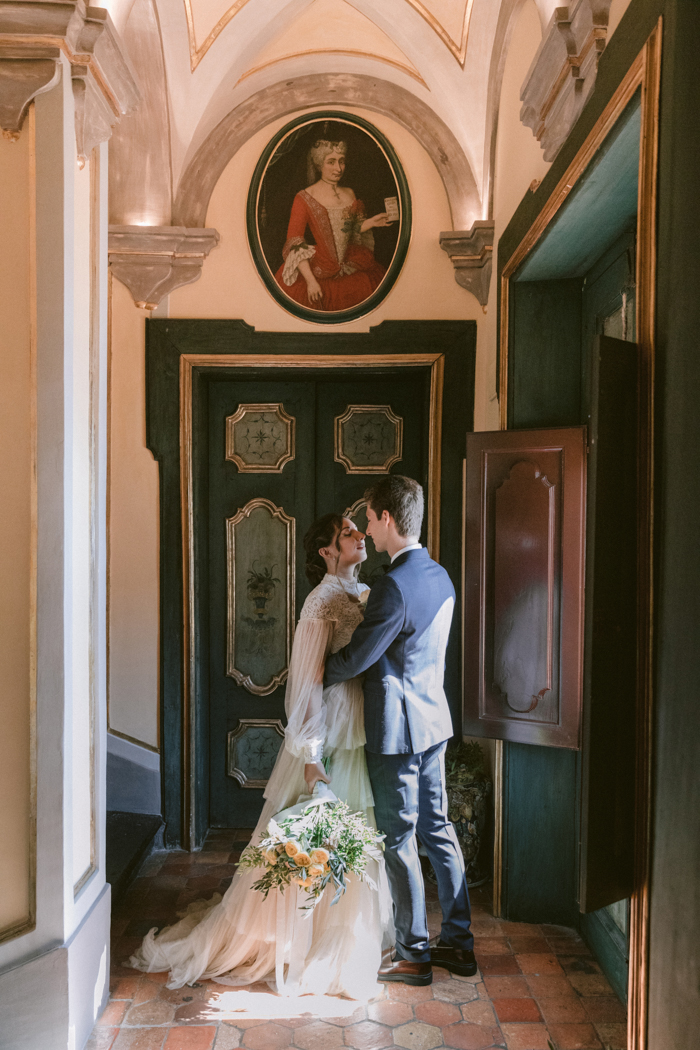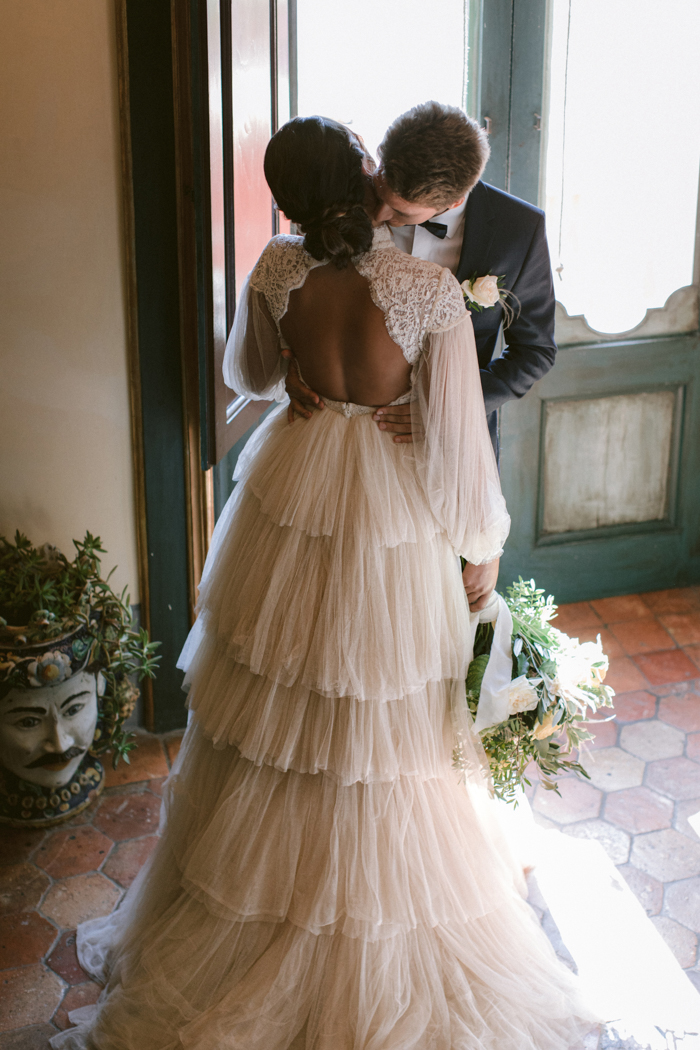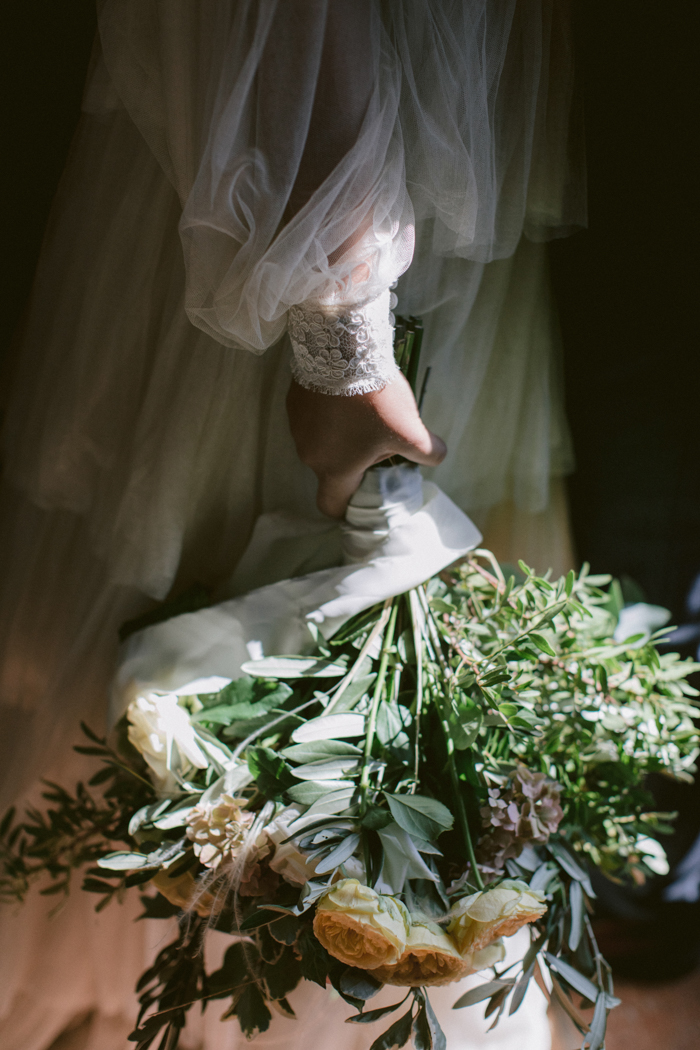 What were your priorities for your budget?
Our two main priorities were photography and location. Photos are like an extension of your memories, they will just raise their emotional value through the years.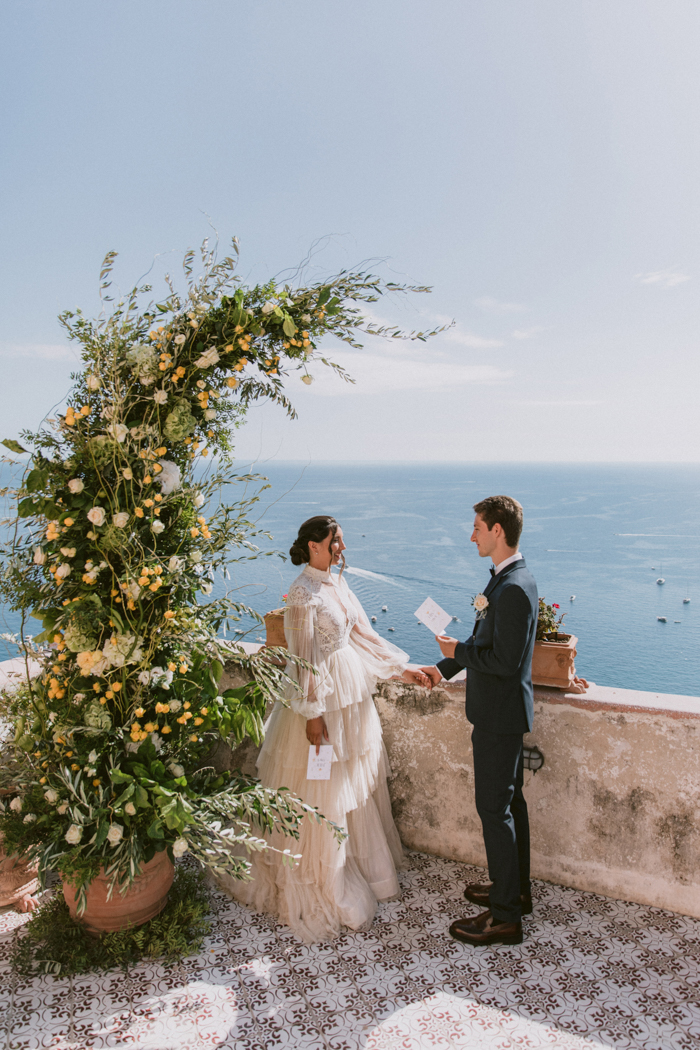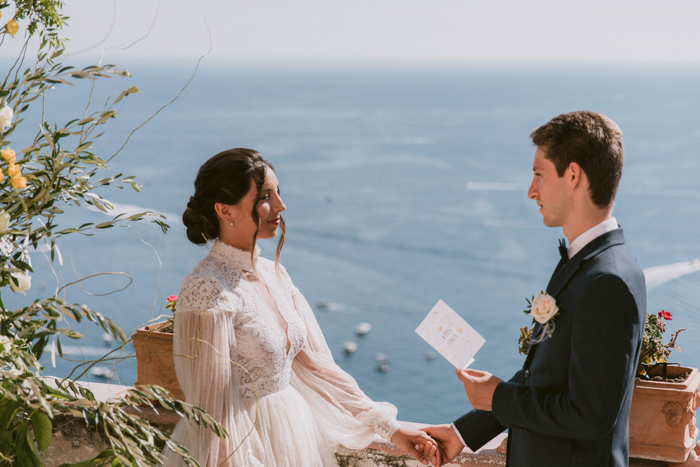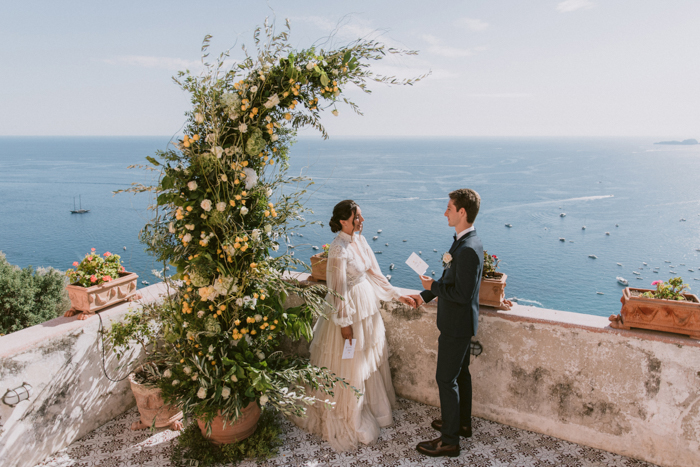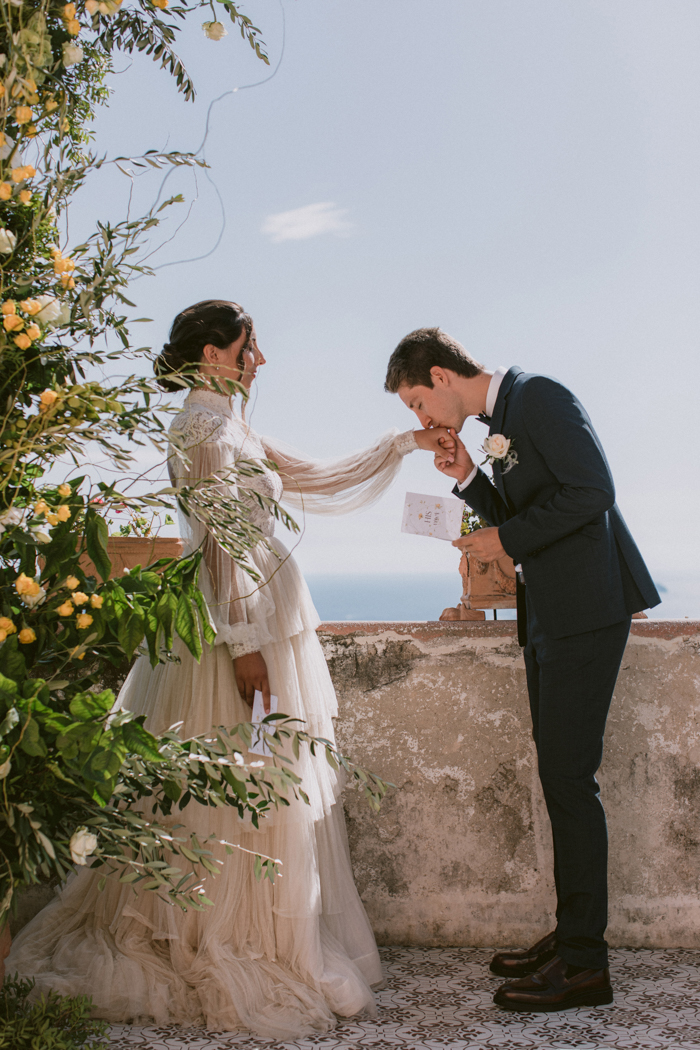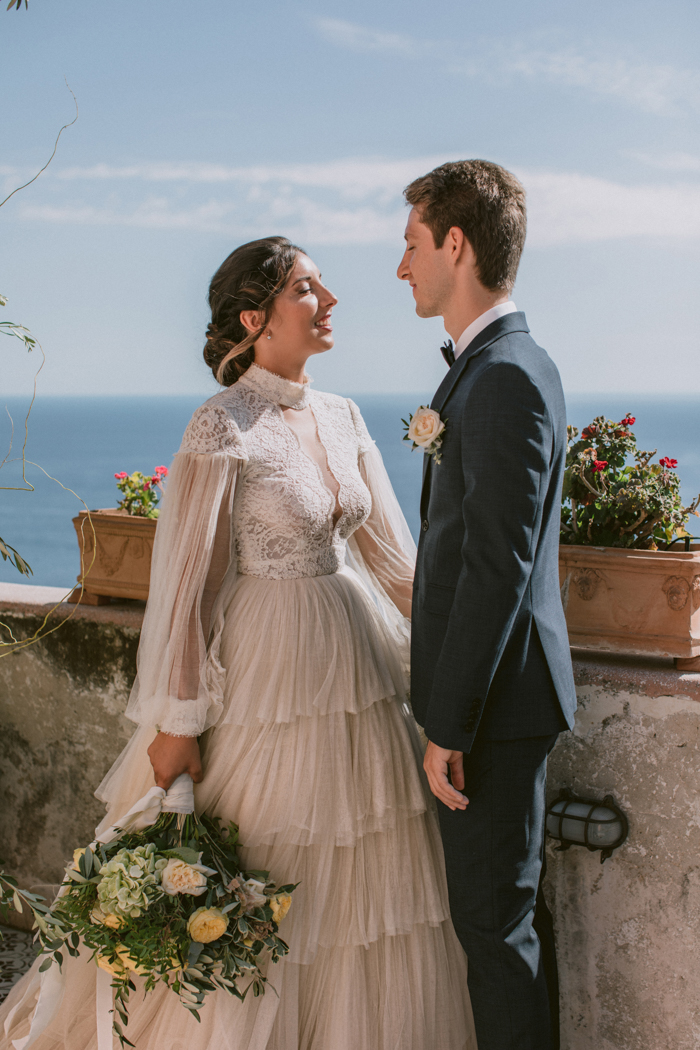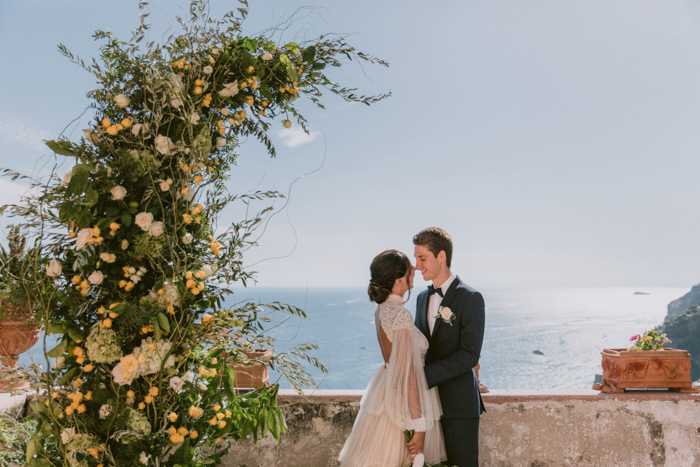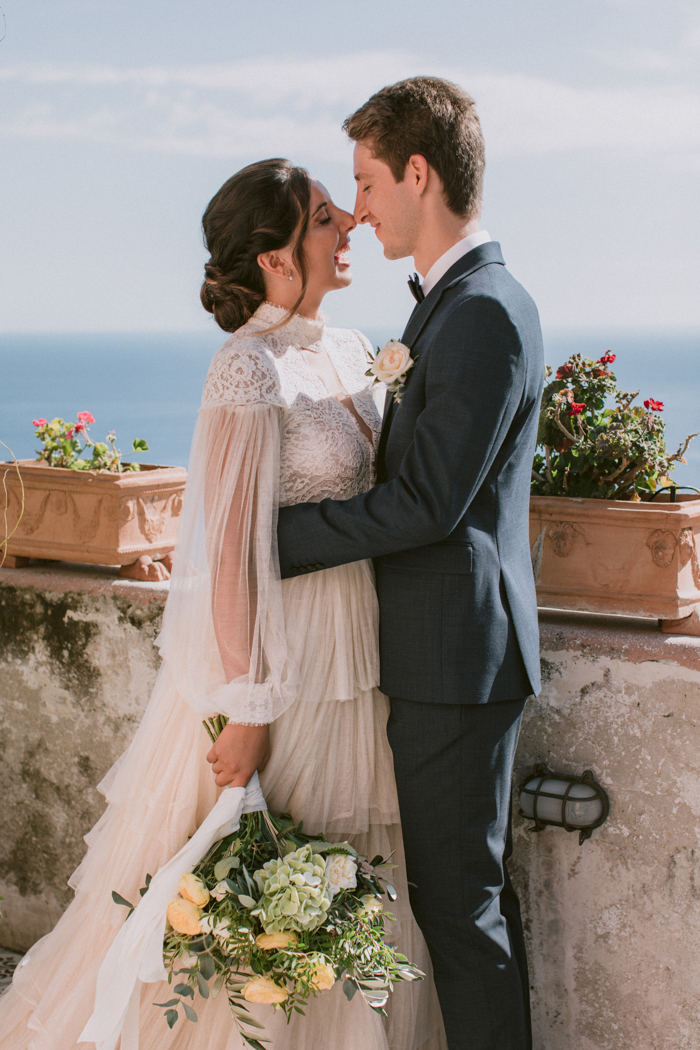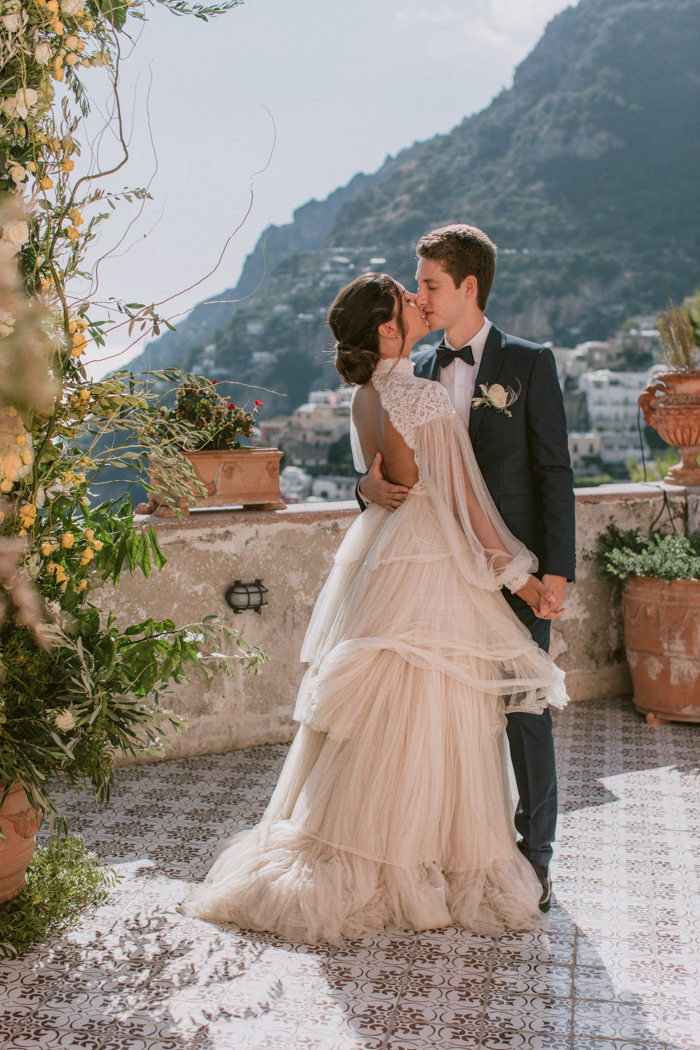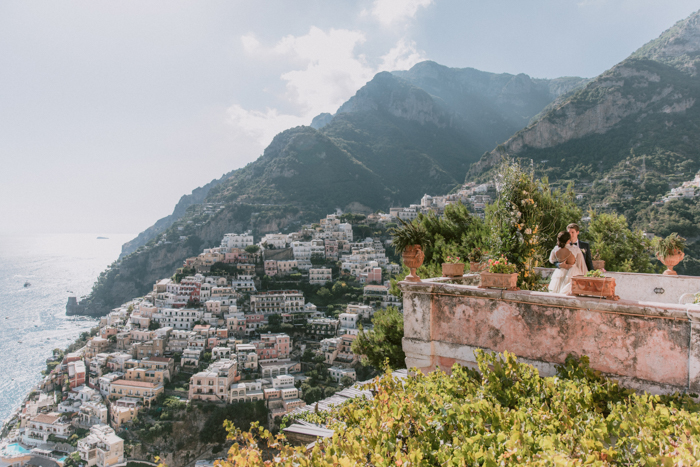 How did you cut costs for aspects of your wedding that weren't your priority?
Our biggest tip for couples is to determine their priorities. Once you set priorities, it will be much easier making decisions that are budget-friendly—even if you have to give up the live string trio for your reception.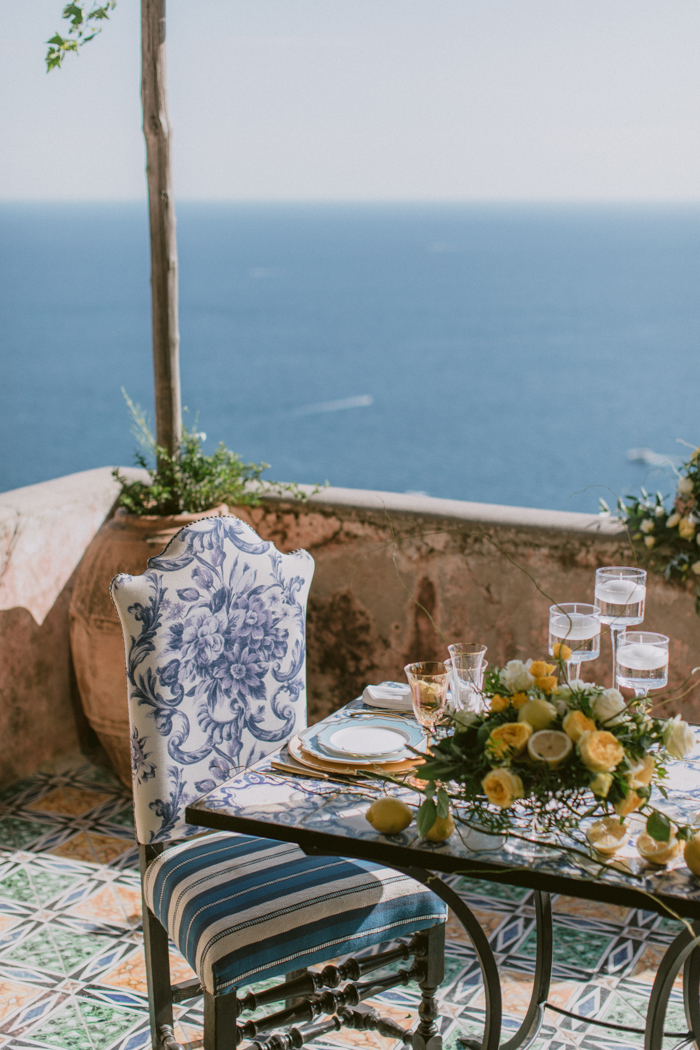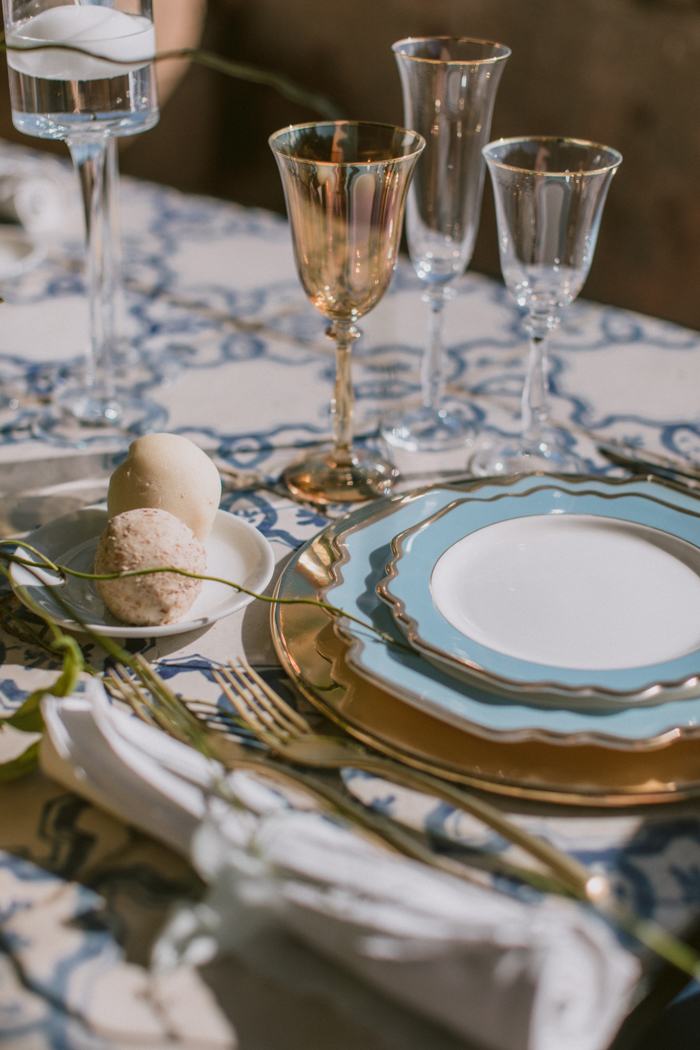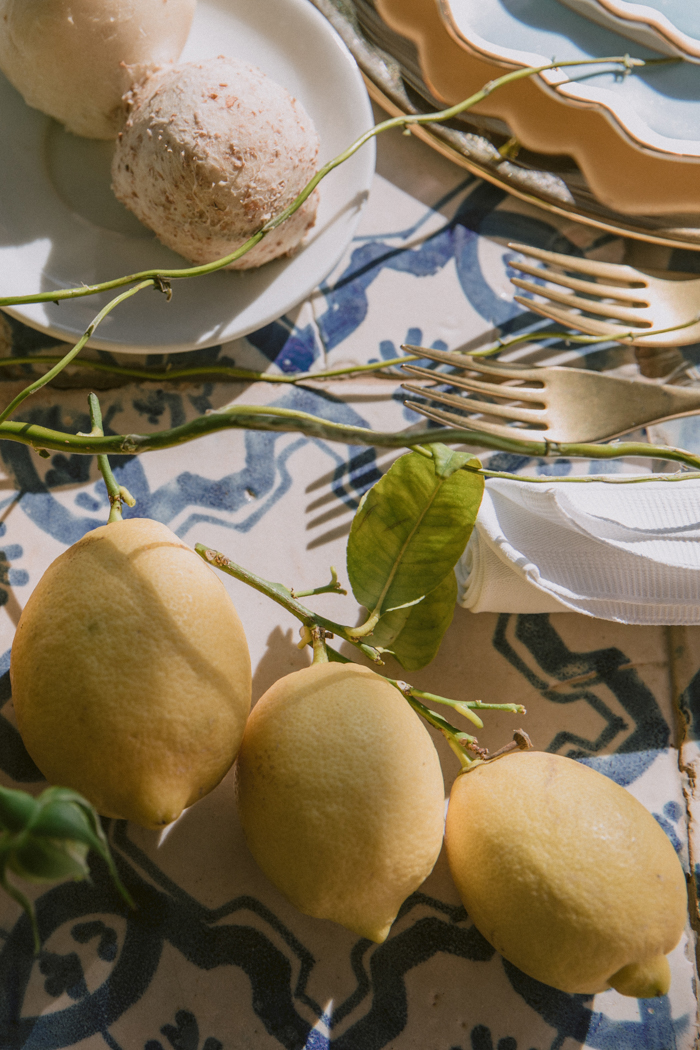 Do you have any regrets about your wedding?
Je ne regrette rien! We had a beautiful elopement and it was the best decision ever. Once we decided to elope, all the worries about the wedding day were magically gone.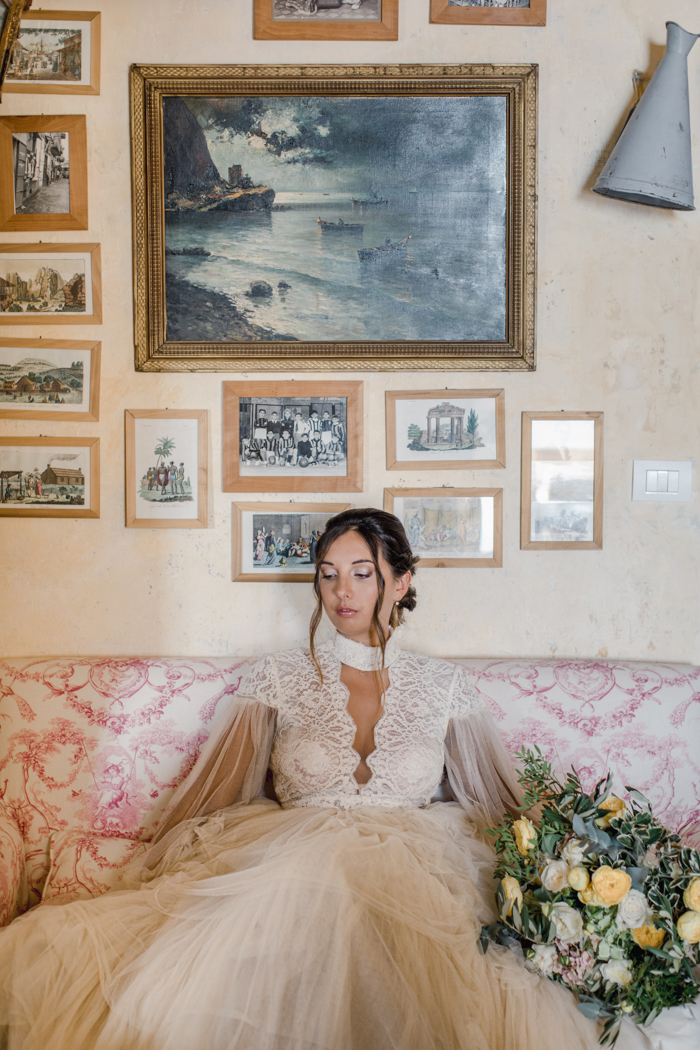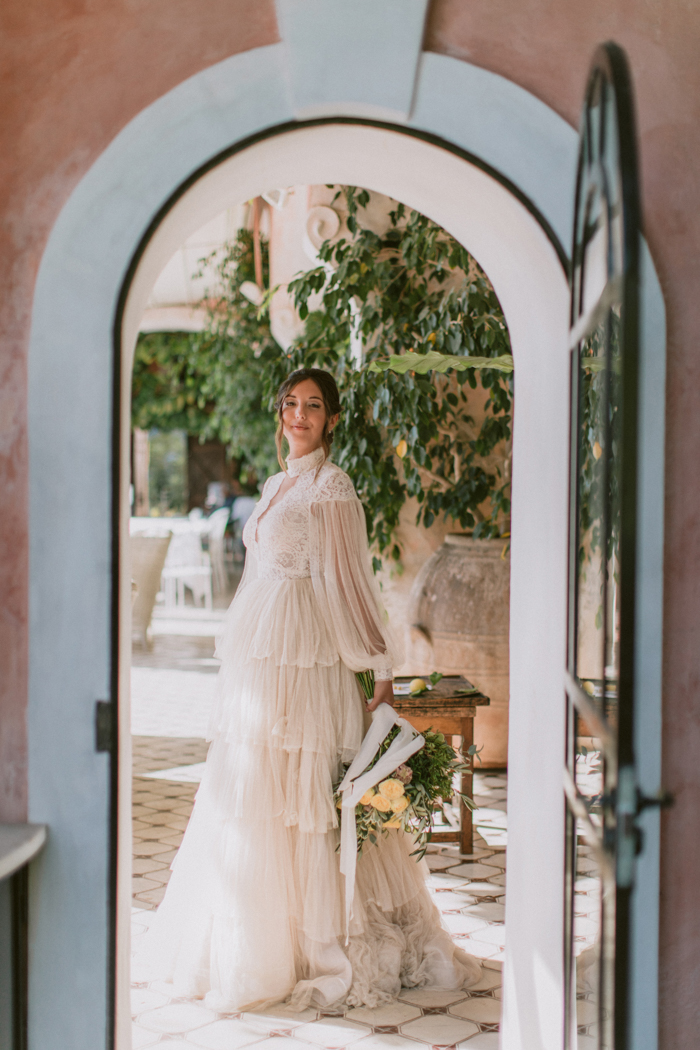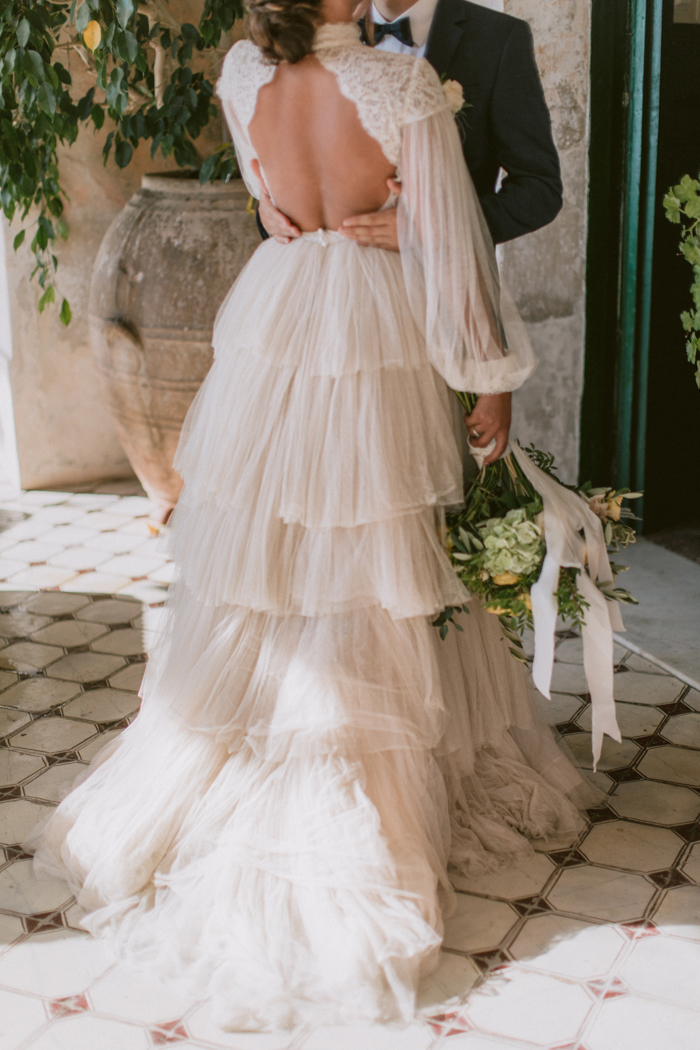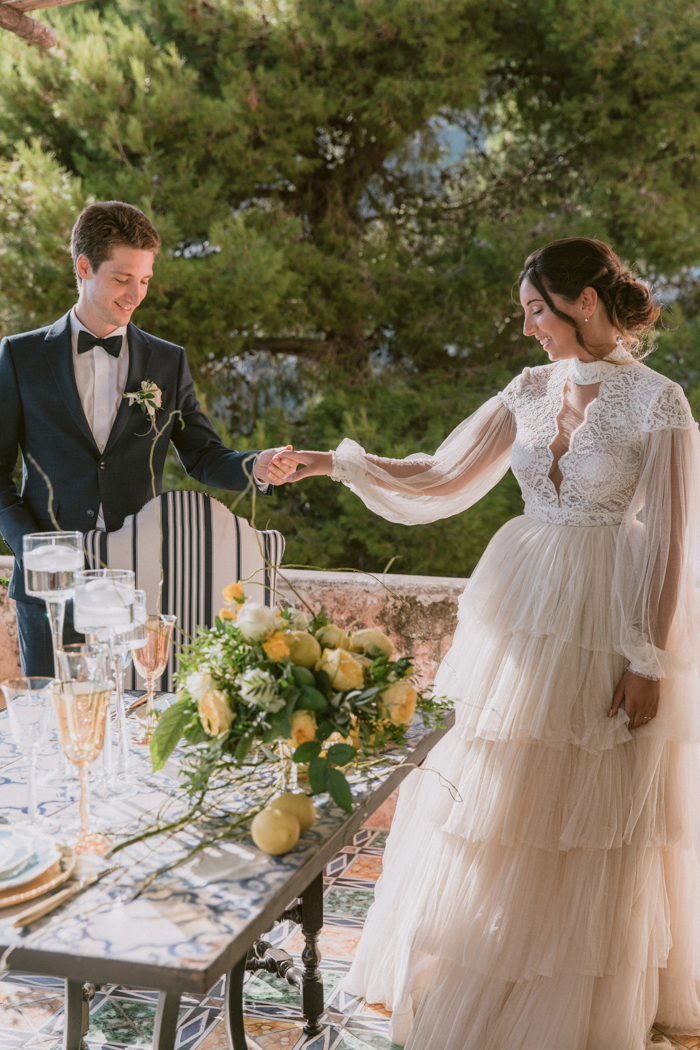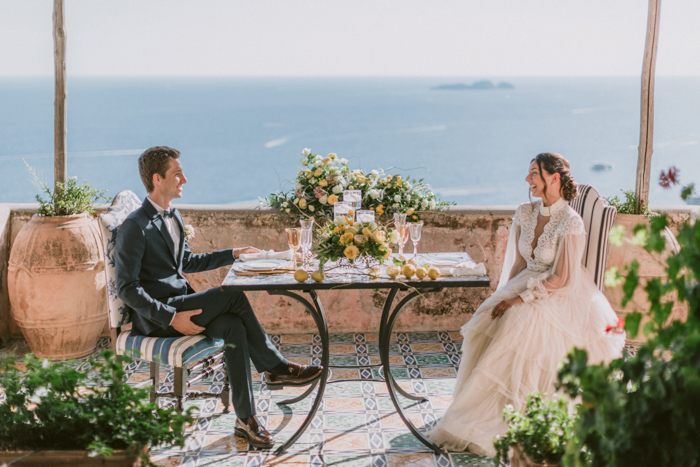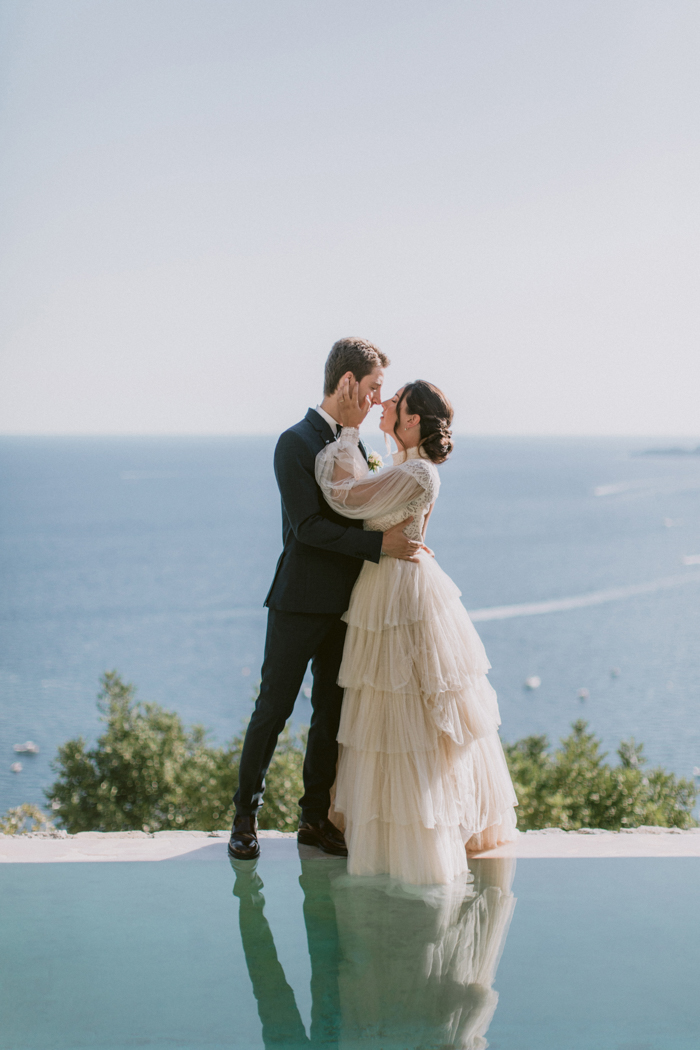 What advice would you give couples working with a budget similar to yours?
Don't be afraid to make big decisions or to think differently. We also recommend setting your own priorities around what's important to you, it's your big day after all!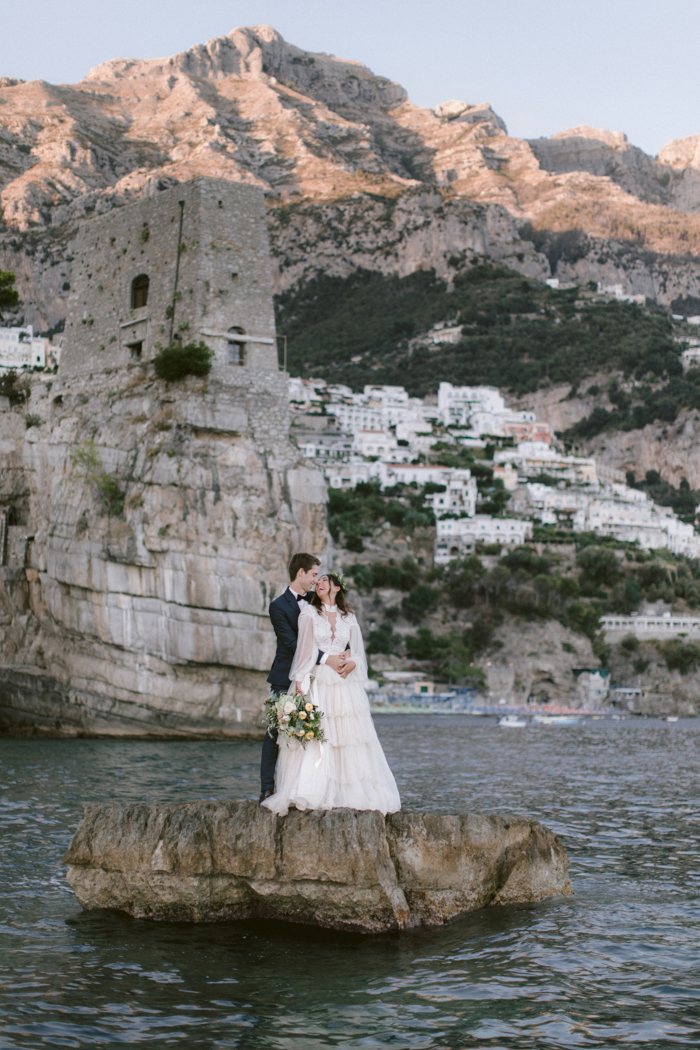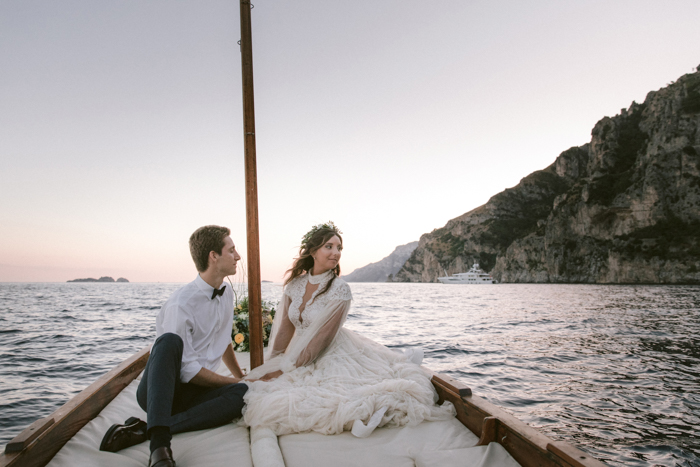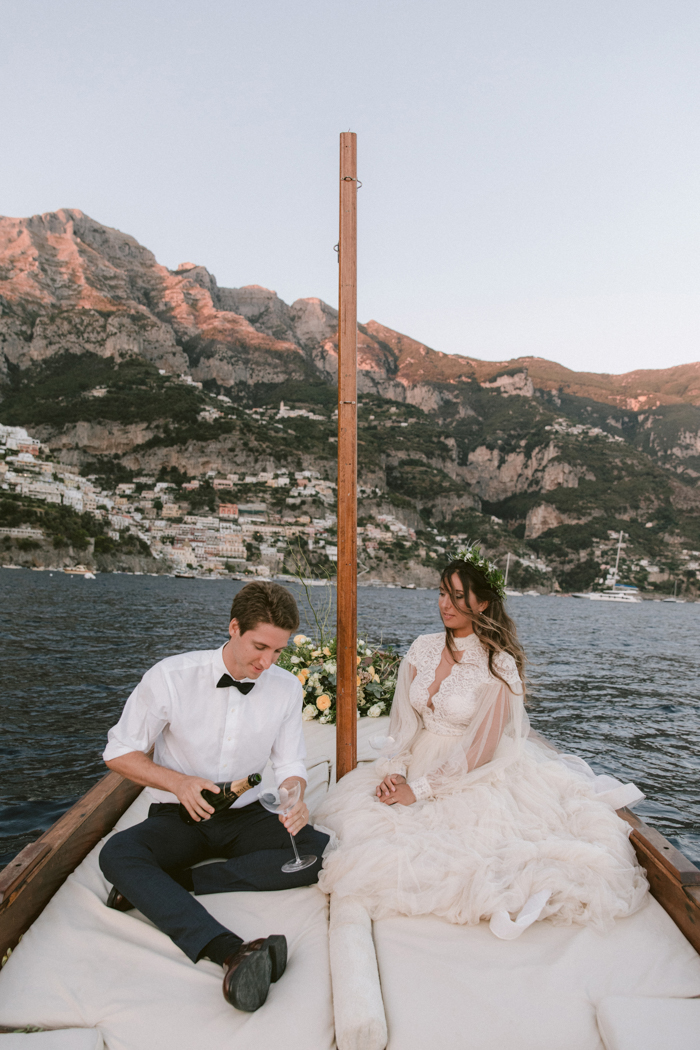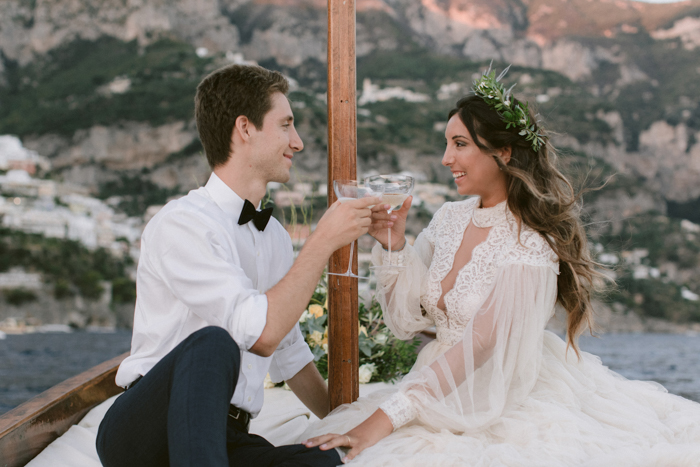 What was your style inspiration?
Our theme was inspired by the colorful Positano and lemons. We decided to compromise and go with an informal elegant vibe that made both of us happy. That's why Filippo wore a simple blue suit, a bow tie, and brown loafers. I wore a gown that combined two of my favorites—Grace Kelly's high neck and Sophie Turner's long sleeves.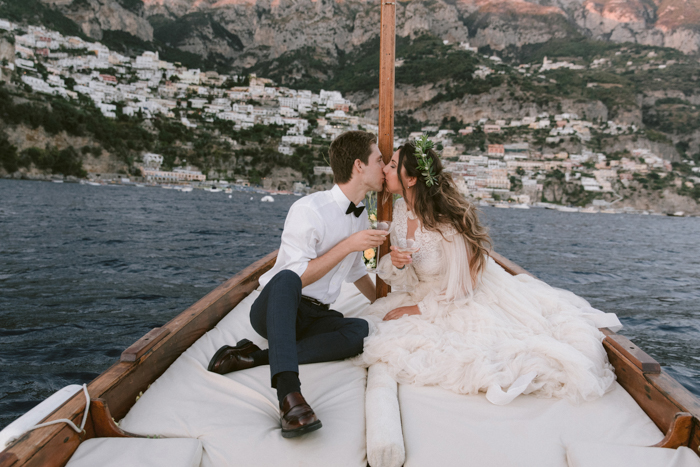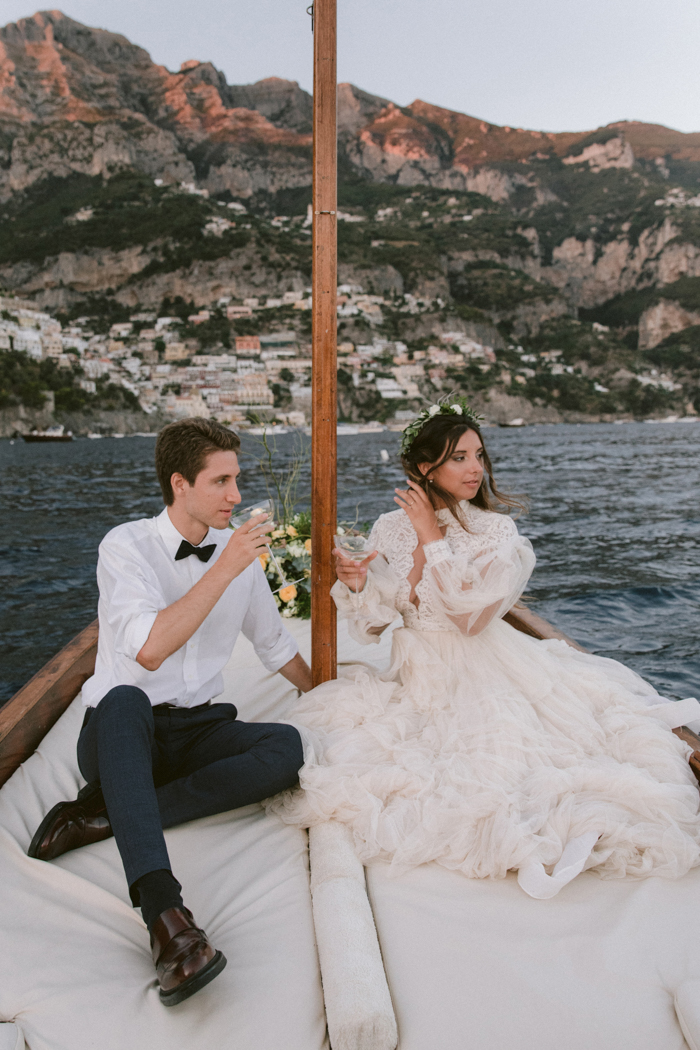 Congratulations Elena and Filippo on their stunning Positano coastal elopement. And big thanks to photographer and Junebug member Maria Bryzhko Photography for capturing every moment that makes an elopement well worth it.
If you're dreaming of a destination wedding with a limited budget, start by checking out more of Maria's work in our directory of top photographers from around the world. Then, head to our destination wedding budget breakdown to help you and your significant other create a wedding budget comfortable for you both.