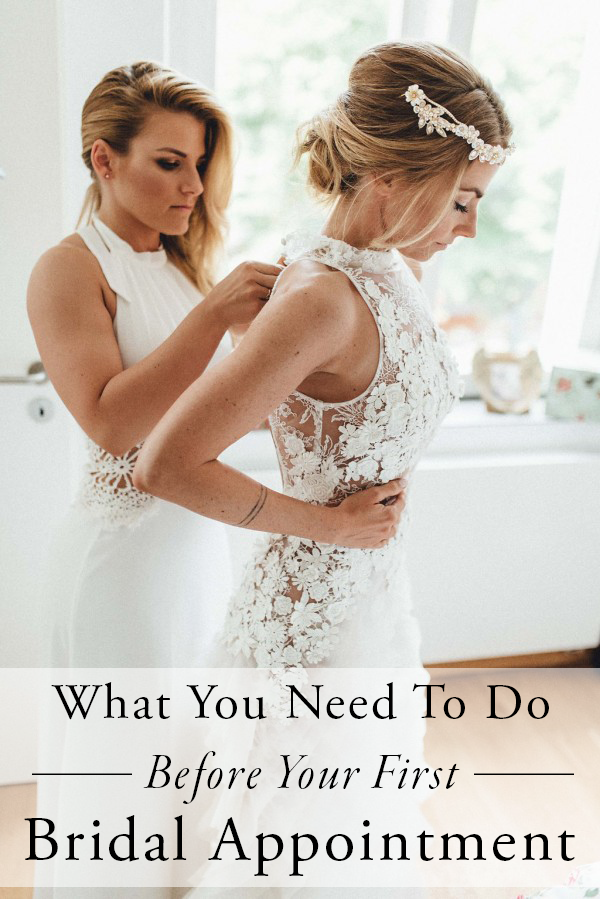 photo by Kreativ Wedding; wedding dress by Cymbeline
Most brides feel one of two ways about shopping for their wedding dress: it's either the second most exciting day of their lives (the first being the actual wedding, of course!), or it's the most daunting part of the wedding planning process. Either way, there are a few things you can do to be prepared before heading to the dressing room at your first bridal appointment!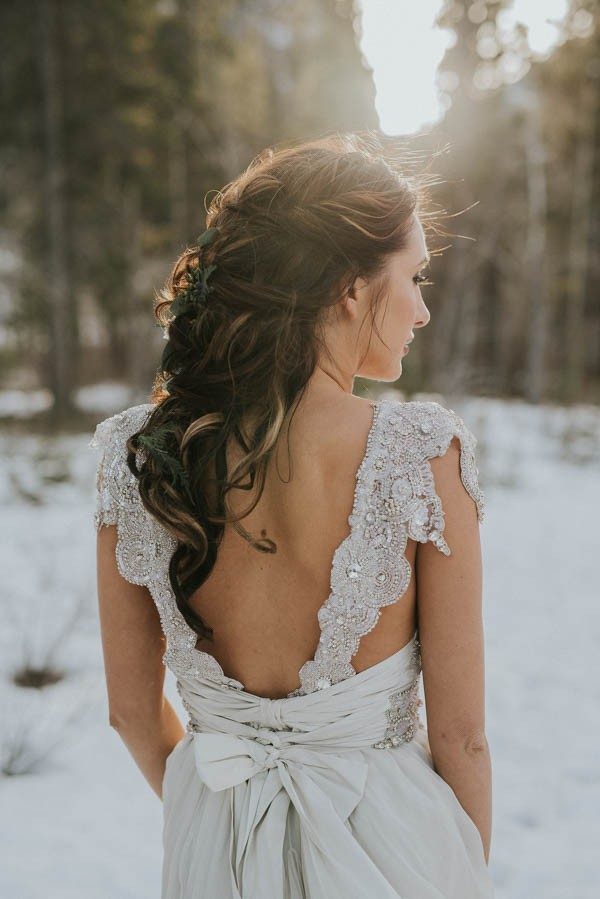 photo by Darren Roberts Photography; wedding dress by Anna Campbell
Consider your timeline
When reviewing your wedding planning checklist, you may notice that you're instructed to purchase your wedding dress six-eight months before the wedding. This may seem like an extra-early date, but know that it typically takes 16-20 weeks to create your dress, and that doesn't even include the three fittings you will need before your big day. Don't delay your wedding dress shopping! Not only do you want to have plenty of time to find The One (which may not happen at your first bridal appointment), but all of the people who make your dress perfect need ample time to do so.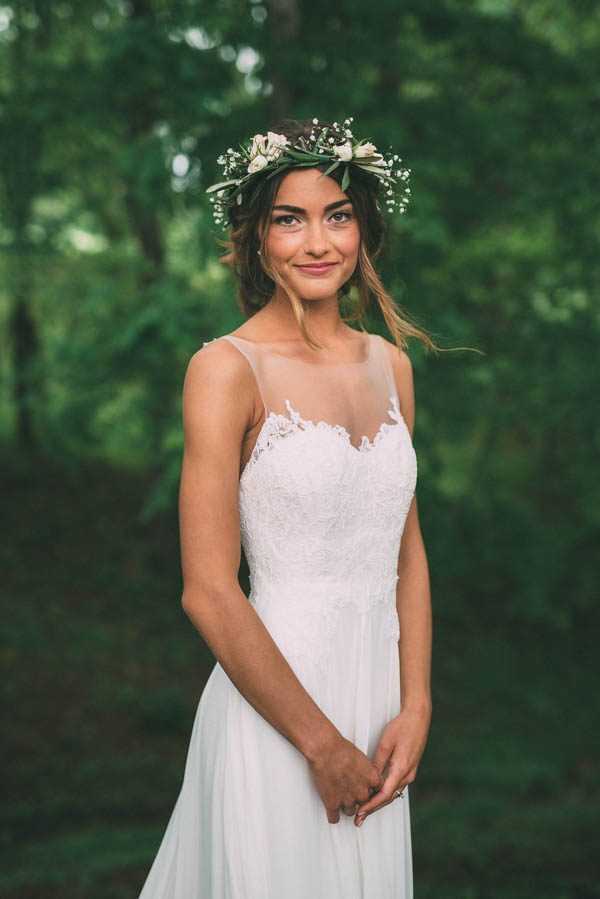 photo by The Image Is Found; wedding dress by Lea-Ann Belter
Discuss price
One of the top mistakes brides make is not knowing the budget for their wedding gown before trying on dresses. Gowns can vary in price more than almost any other aspect of your wedding day — anywhere from the hundreds to the ten-thousands! Having at least a range that you are comfortable spending will help both you and your consultant during your bridal appointment. This way, the consultant doesn't bring you gowns you absolutely cannot afford, and you don't have to second guess the price of each dress you try on.
We can't stress enough the importance of discussing your budget ahead of time — with your partner, with your parents, with anyone who might be involved in the purchase of your dress. If you've been told not to worry about cost, but you go into the appointment with no sense of price range, every dress is going to give you sticker shock and unnecessary guilt. Planning out your wedding budget ahead of time will help you know what you realistically know what you can afford in a gown. If someone else has offered to pay for your gown, ask what range they would be most comfortable with. If they won't give an answer, decide on a range you don't feel guilty about. (For reference, $1,500 to $2,500 is a good average to keep in mind.) If the right dress comes along that exceeds it by a reasonable amount, this is something your family member or loved one can at least be prepared for!
Lastly, keep in mind that the price tag on the dress does not include things like alterations, your veil or accessories, etc. It can be a smart idea to come up with a budget for your entire bridal look so that you aren't surprised when additional costs appear over time.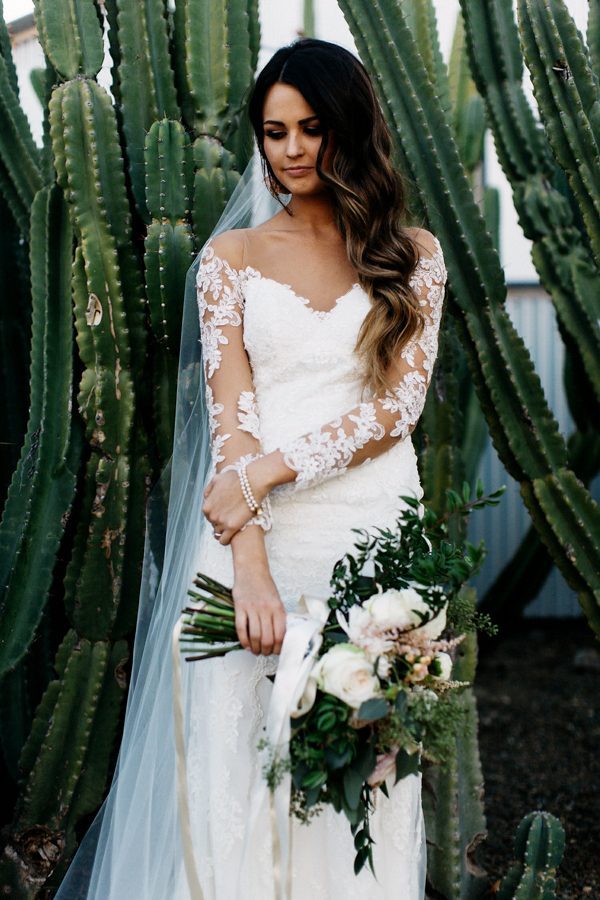 photo by Matt & Tish Photography; wedding dress by Stella York
Research shops & designers
One of the most helpful pieces of advice we can give is to research the stores in your area before booking your first bridal appointment. Not every store carries the same gowns or even the same designers. Different salons tend to have a slightly different style or bridal clientele, much like any other boutique.
We recommend doing a search for your local bridal shops and exploring the designers they carry. Typically the salon website will have a list of designers, rather than individual dresses they stock. This means you have to go to each designer's own site to get a feel for the kind of dresses they make. Once you've identified a few designers you like, make appointments with the stores in your area who carry them.
Don't mind traveling to find your perfect dress? Most designers list their stockists on their website, so if there is a designer you love who doesn't have a store in your city, you may be able to find a shop that's worth a visit in order to find your dream gown!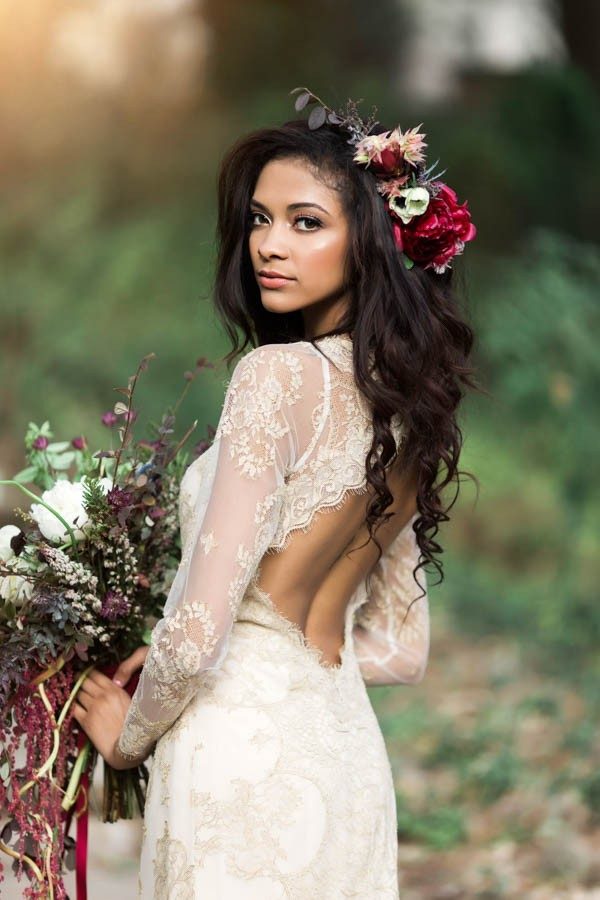 photo by Holly Kringer Photography; wedding dress by Elaine Marie Bridal
Style Over Shape
Unless you frequently don beautiful gowns in your every day life, it's likely that you're not sure what dress shape will look best on you. Instead of focusing on the silhouette you think will be most flattering, hone in on how you want to look on your wedding day. One of the most important factors here is the vibe of your wedding. It can be helpful to have a few guide words like "classic," "boho," "glamorous," or "vintage" to share with your bridal consultant, who will have a better idea of the look and feel of your day.
Your dress should complement the rest of your wedding style. In addition to bringing in images of dresses you like, having a mood board for your wedding décor can be a helpful tool for your consultant. If you're getting married in a forest with Persian rugs leading up to the altar, a timeless, traditional gown may not be the most cohesive fit. Sharing details that are integral to your wedding design gives your consultant a more clear picture of the celebration where your beautiful dress will be worn!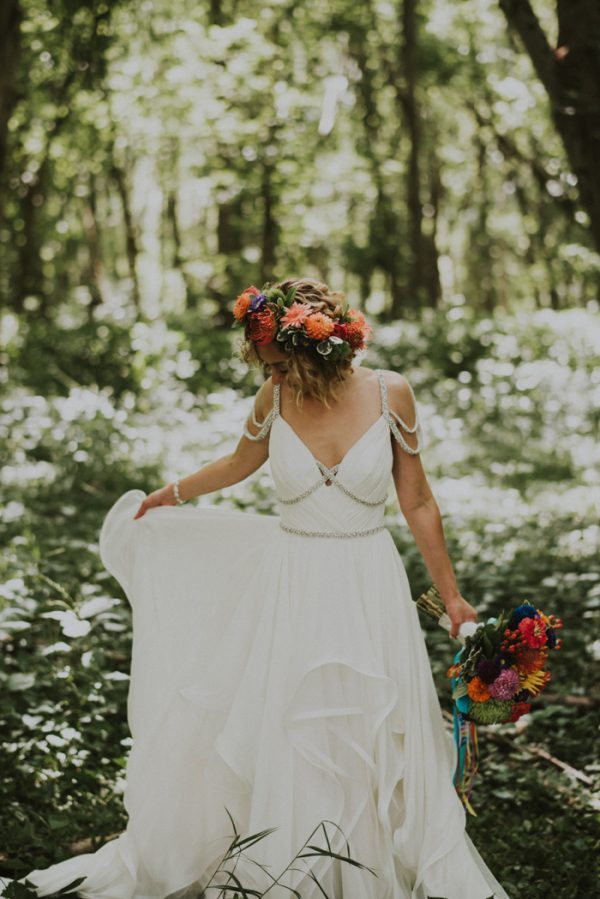 photo by Hinterland Stills; wedding dress by Hayley Paige
Keep an open mind
Even after determining the designers and styles you're interested in, you may be surprised to find that you fall in love with something completely different! Be open to your consultant's suggestions of silhouettes, materials, and styles that you may not have considered. Sometimes what a bride thinks she's going to feel fabulous in just doesn't look the way she imagined. Don't get discouraged! Remember, there are nearly as many gowns in the world as there are potential mates, and it took more than one date to find your perfect match.
Looking for even more tips on wedding dress shopping before your first bridal appointment? Check out our interview with a bridal salon on how to choose your dream dress!