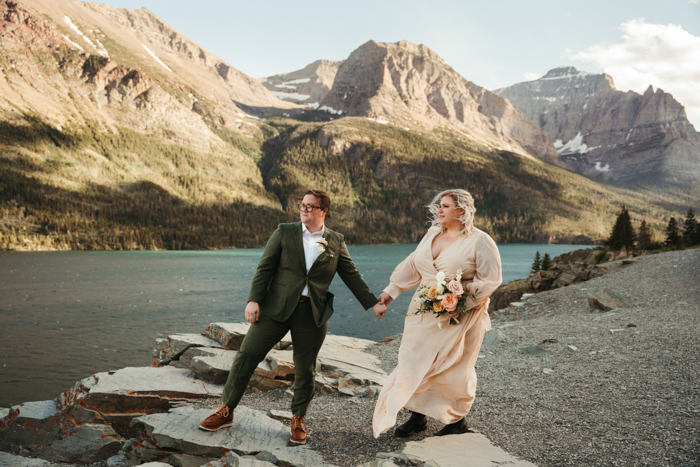 With towering mountain peaks and scenic lake vistas as their backdrop, this adventurous couple's Glacier National Park elopement is what elopement dreams are made of. The couple started the day with an early hike to Grinnell Point and enjoyed the most beautiful sunrise as they exchanged their vows. Overlooking the most stunning views, the couple posed wearing their matching denim jackets and popped a bottle of champagne.
After exchanging dreamy vows, the couple headed back to their cabin for a unique reception alternative. They shared a fun impromptu meal of chips and dip, mac and cheese, and ended with their wedding cake by the fire and sipping champagne from their mugs.
Their big day was simple and romantic but in the most spectacular way. Scroll through these amazing photos captured by Junebug member Jessica Billings to see every beautiful and cozy moment of this intimate celebration.
Jessica Billings' Thoughts On This Glacier National Park Elopement
From a coincidental mutual download of Bumble while in the Nashville area to a proposal in Acadia National Park and saying "I do" in Glacier National Park, their love story has been one for the books. They had one of the most epic sunrises I have ev
The Couple:
Huck and Kate
The Wedding:
Glacier National Park, Montana, United States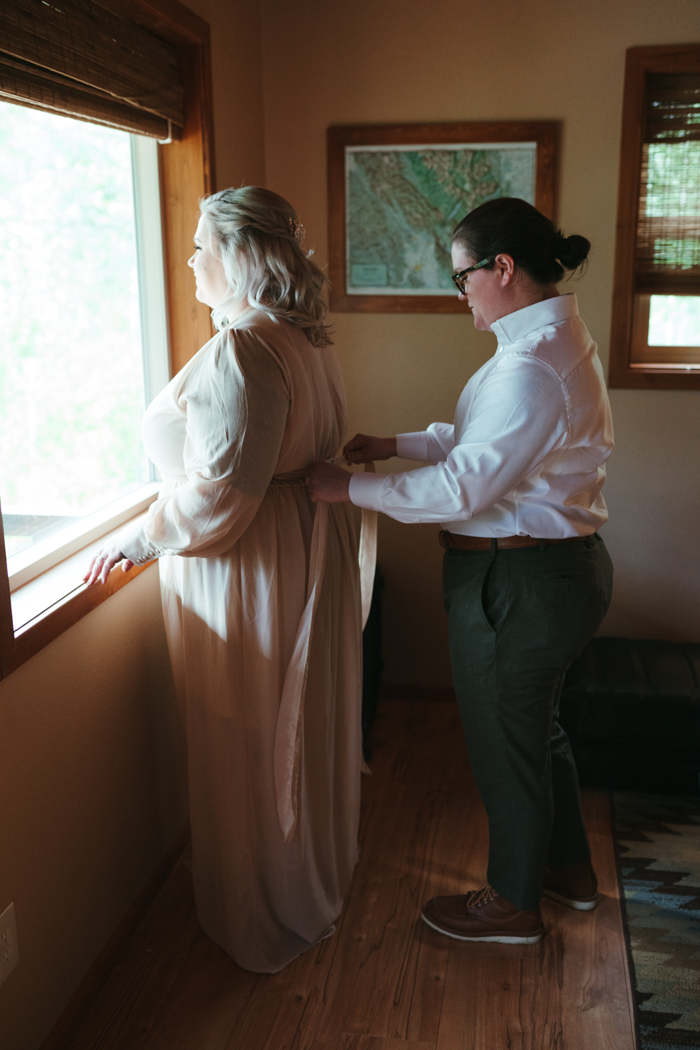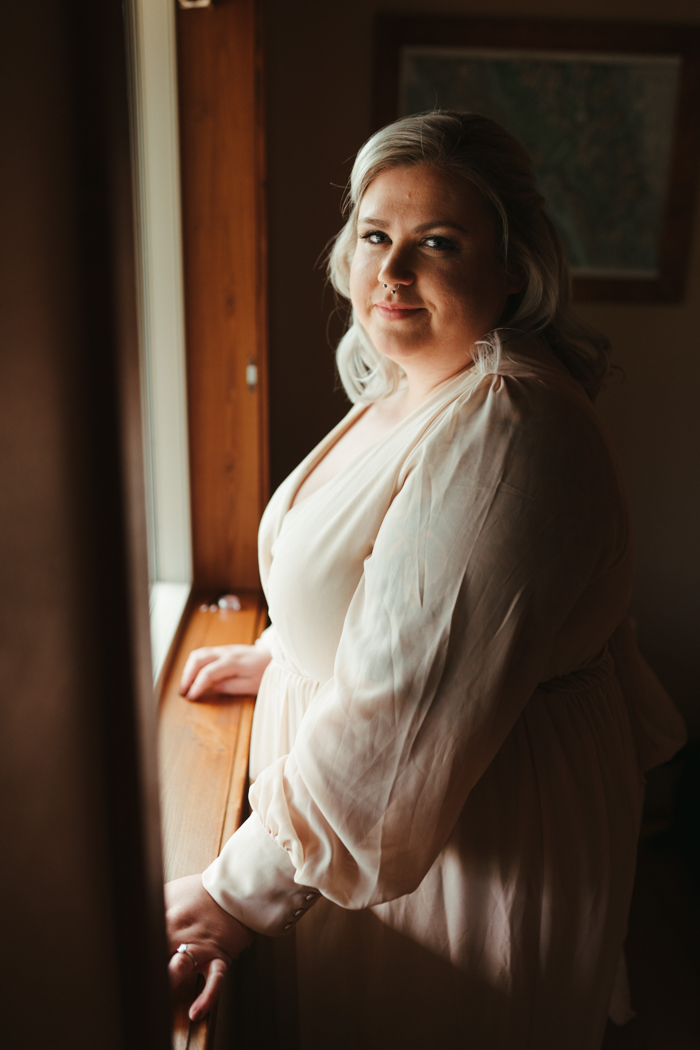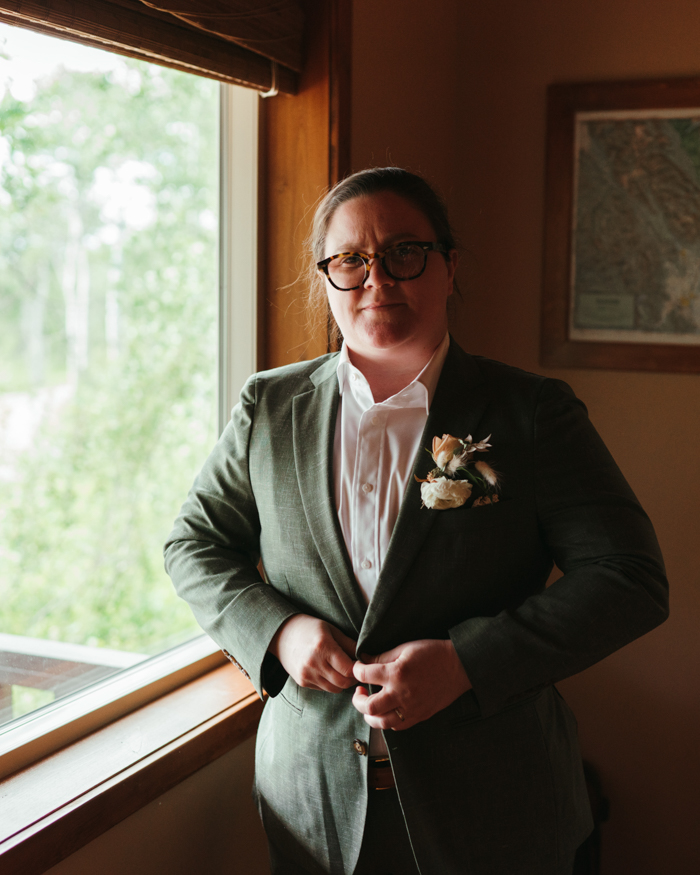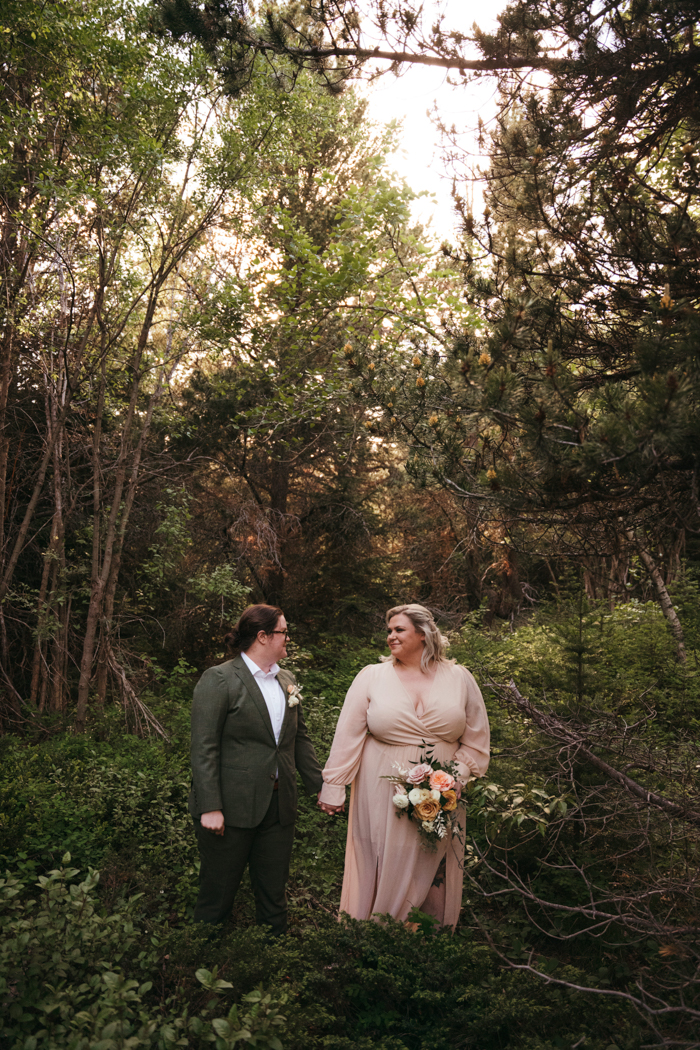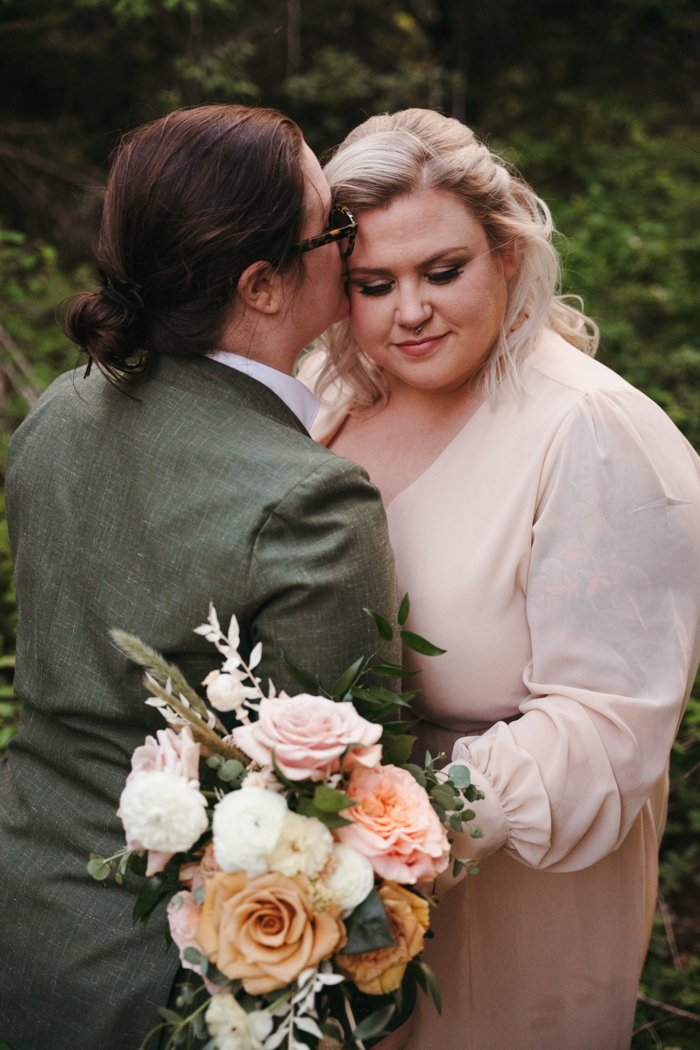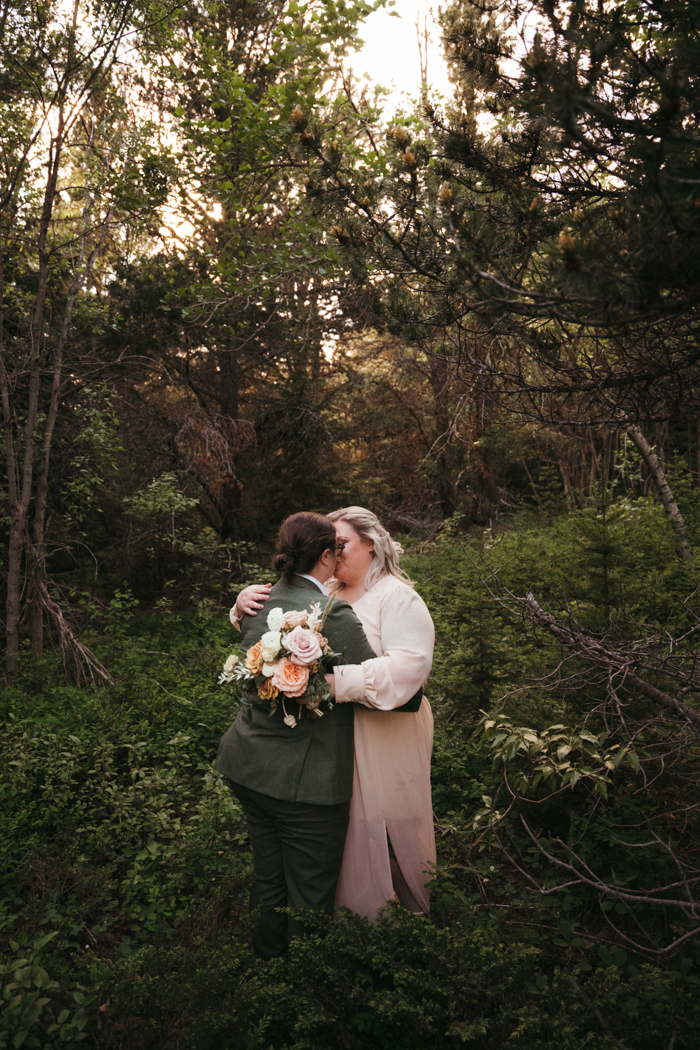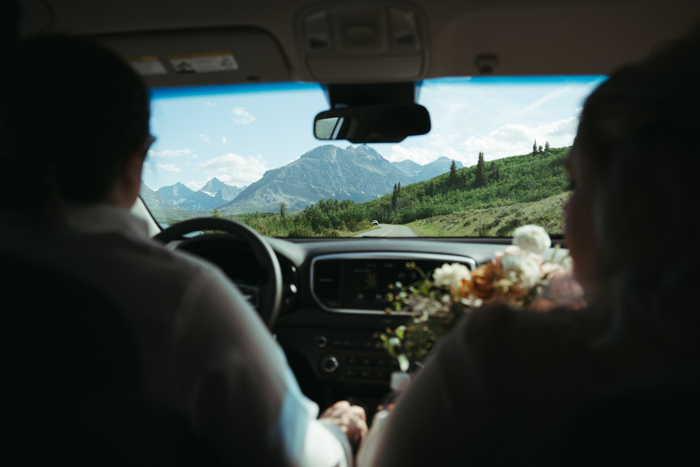 Unexpected Situations Can Create An Amazing Adventure
Even though we ran into a lot of unexpected situations, we worked as a team and had an amazing adventure—and the perfect photographer to capture it.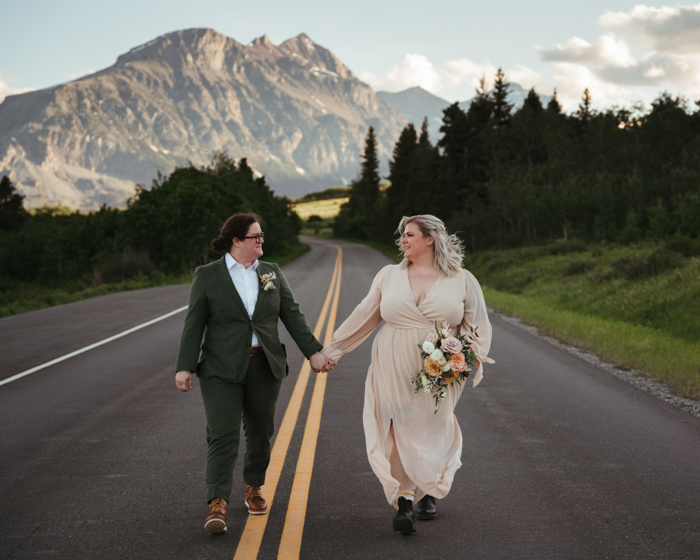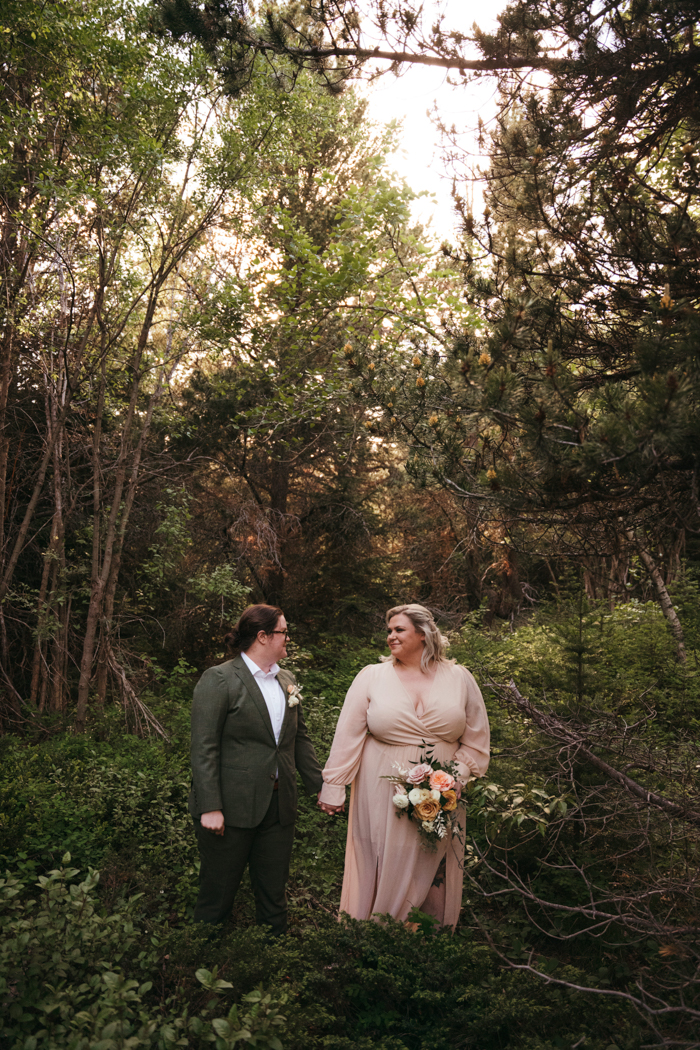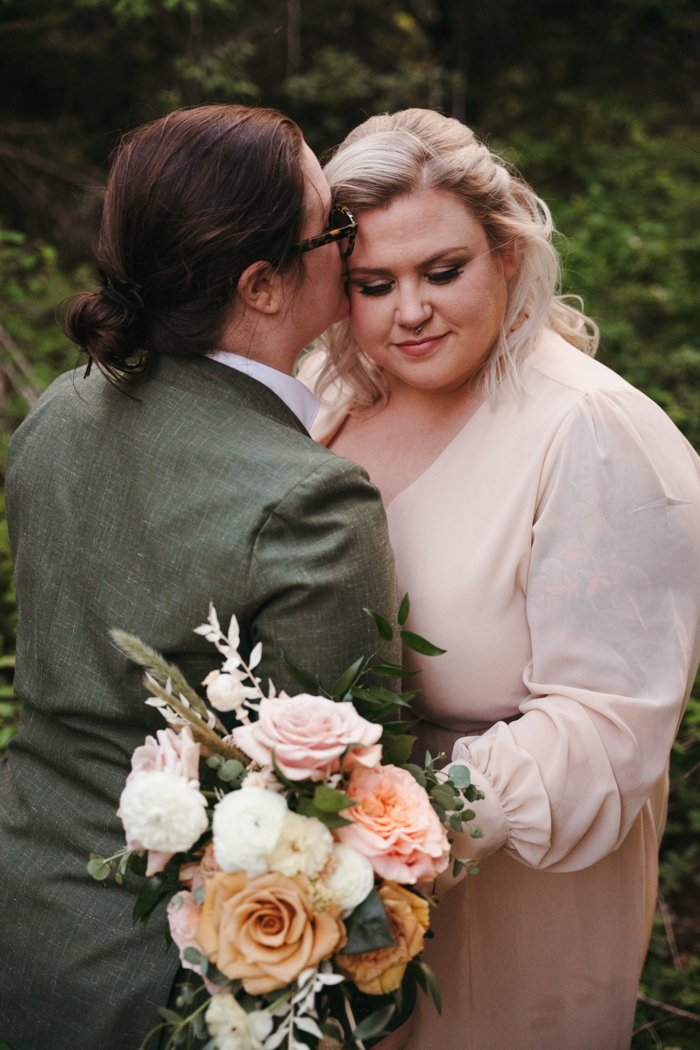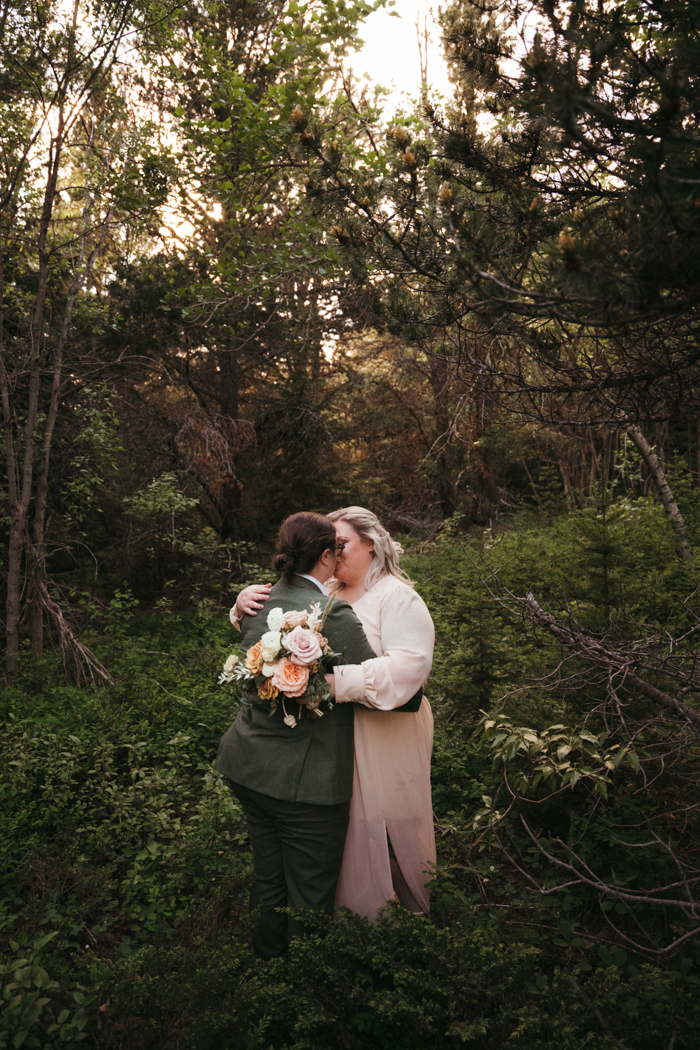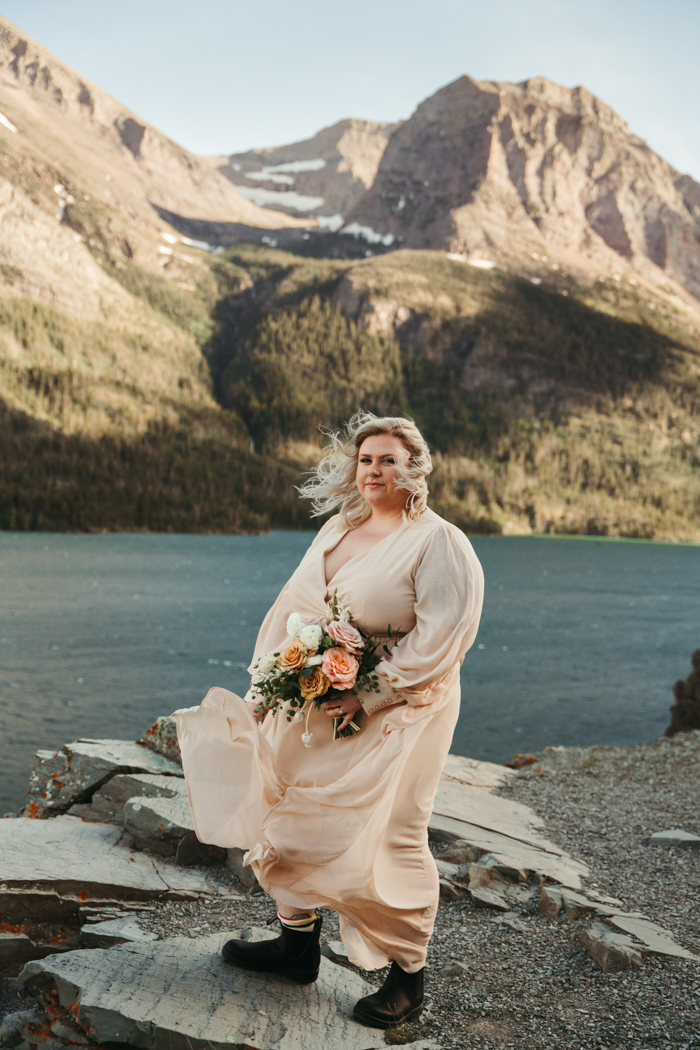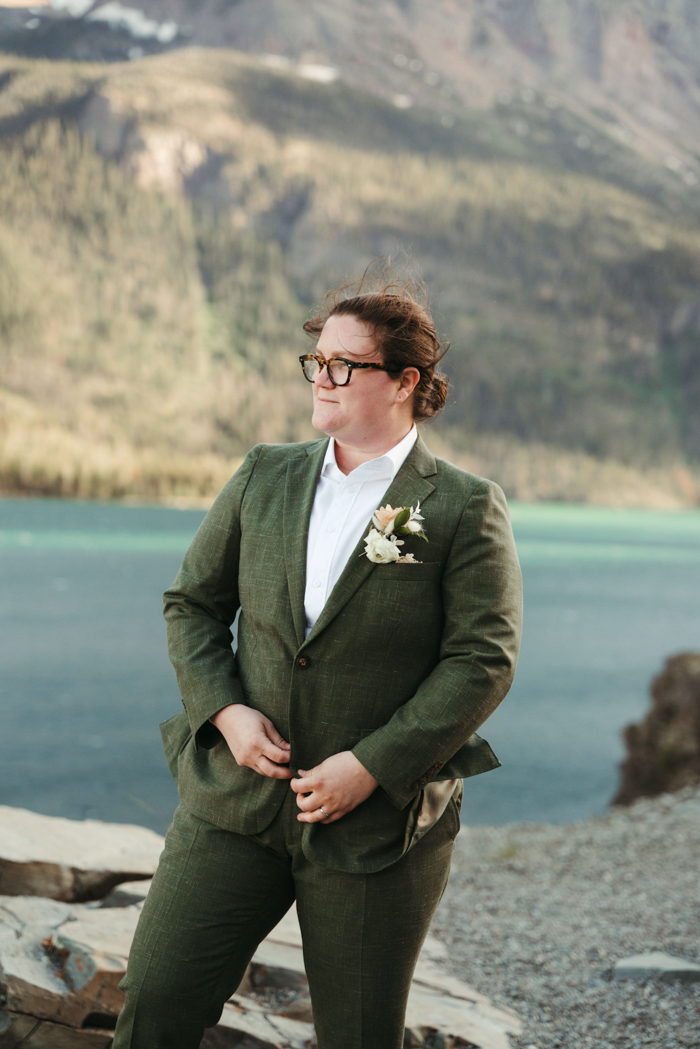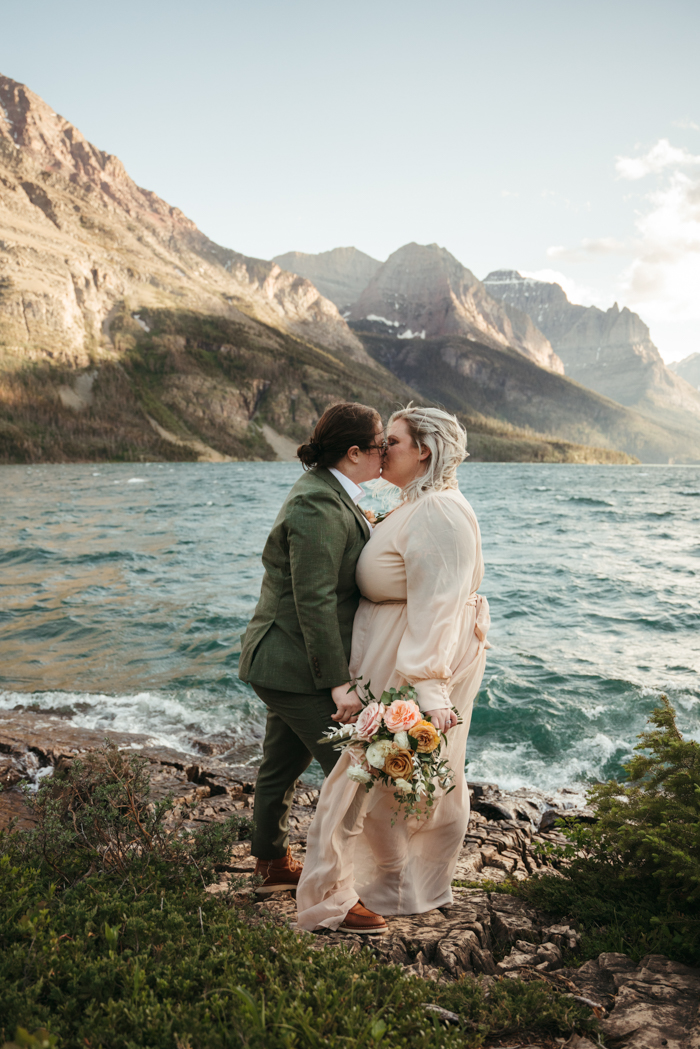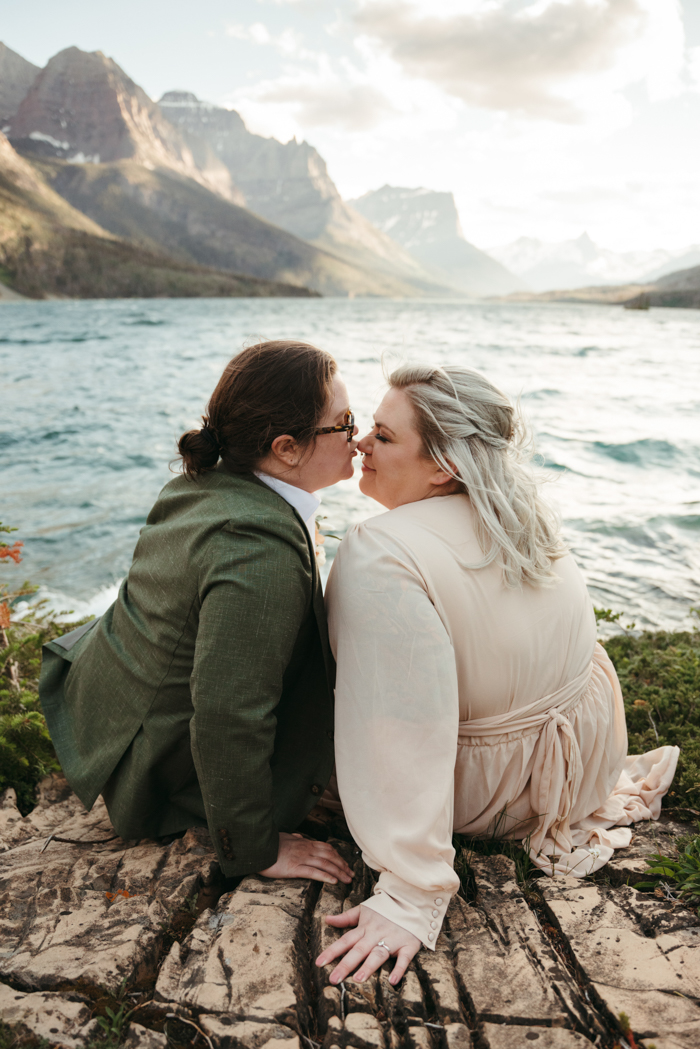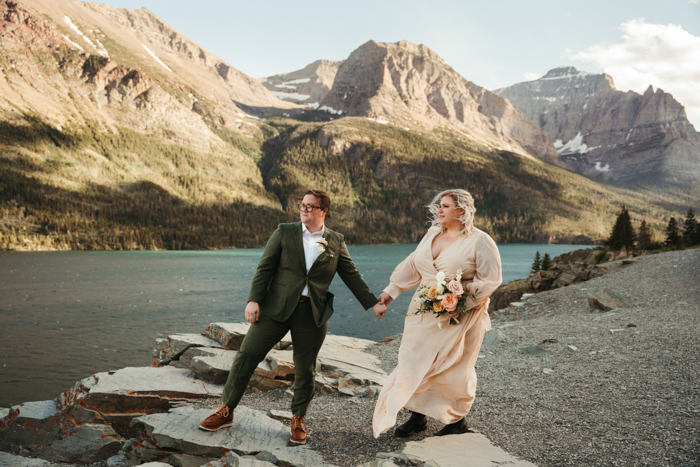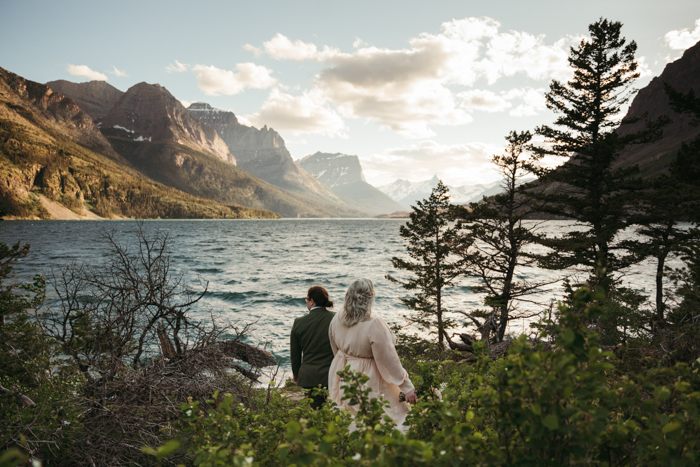 Wedding Planning Advice From The Newlyweds
Don't worry about what anyone else wants for your wedding day. It was most important to us that it would only be the two of us and our photographer Jessica Billings. We really wanted to cherish that time together. Do exactly what you want even if that means it's just the two of you.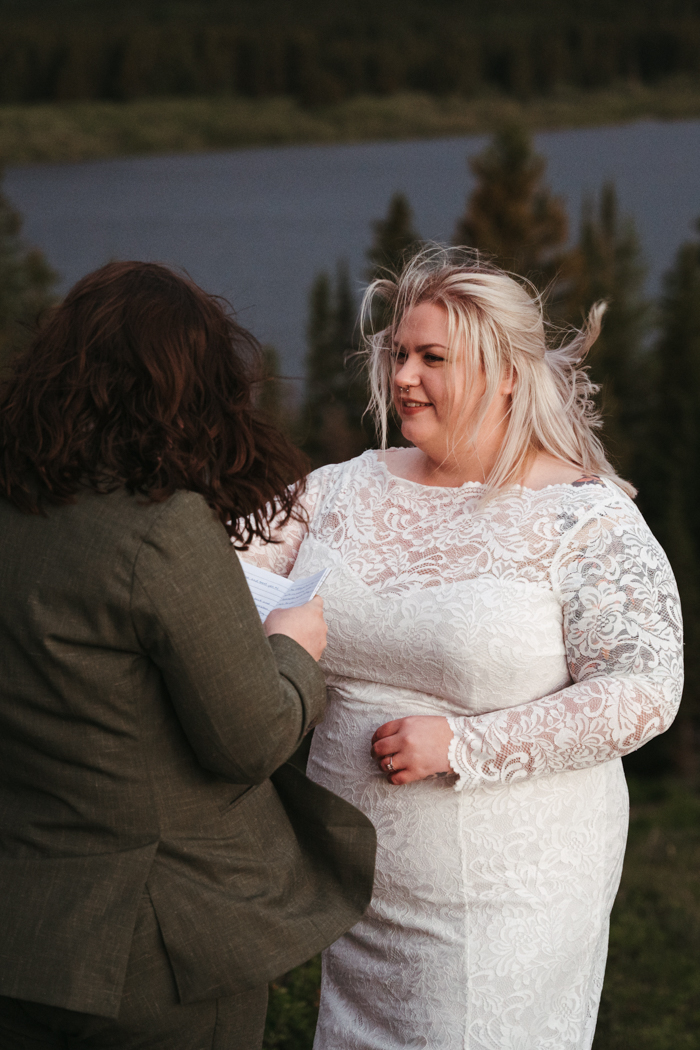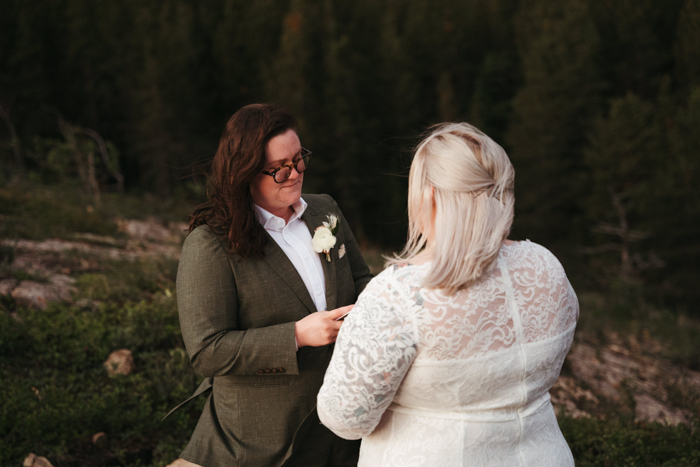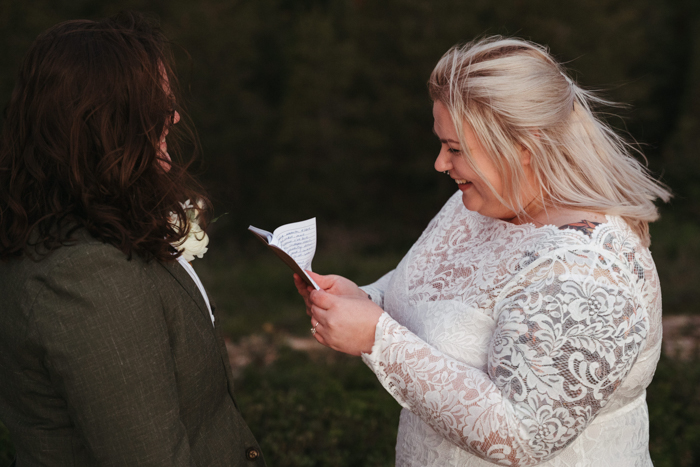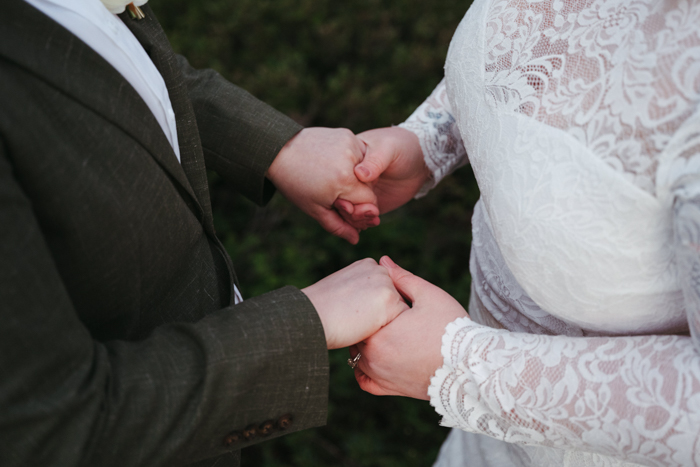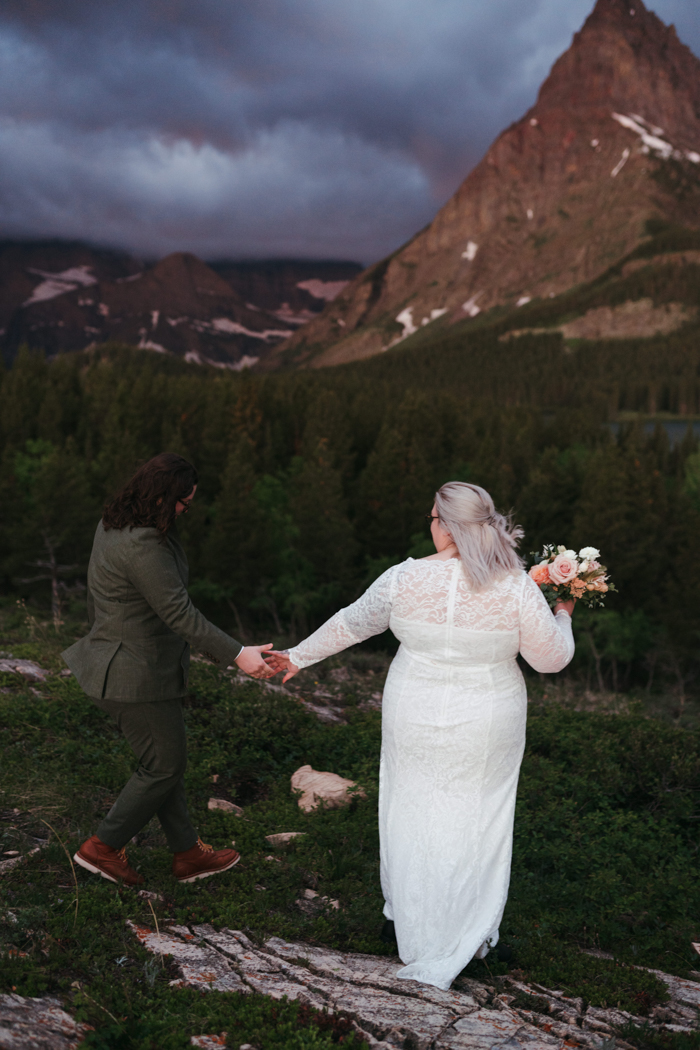 The Best Part Of Their Glacier National Park Elopement
Watching the sunrise over Grinnell Point as we had just finished saying our vows to each other was unforgettable.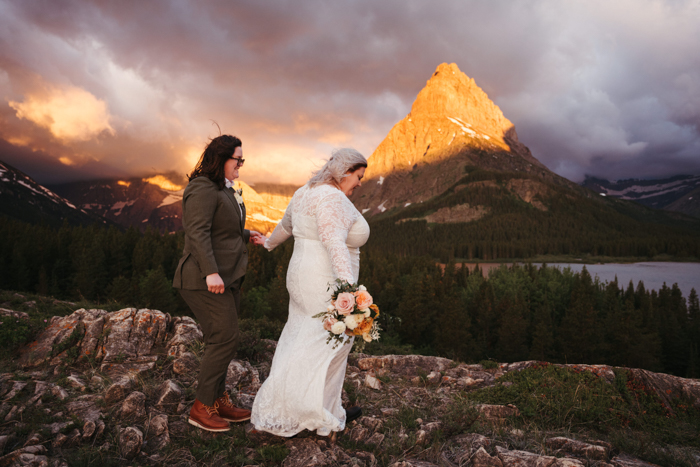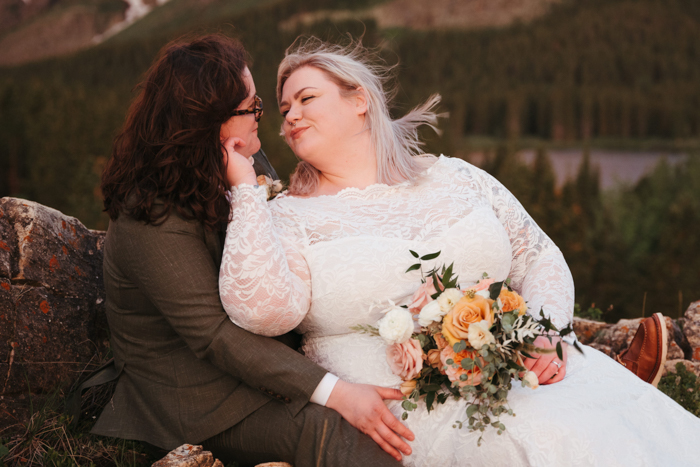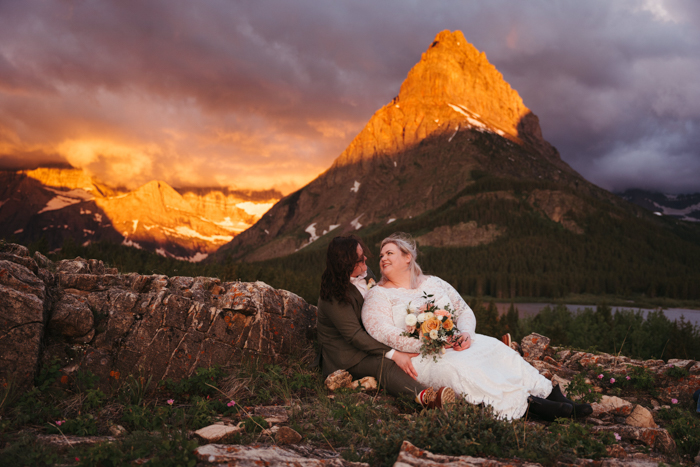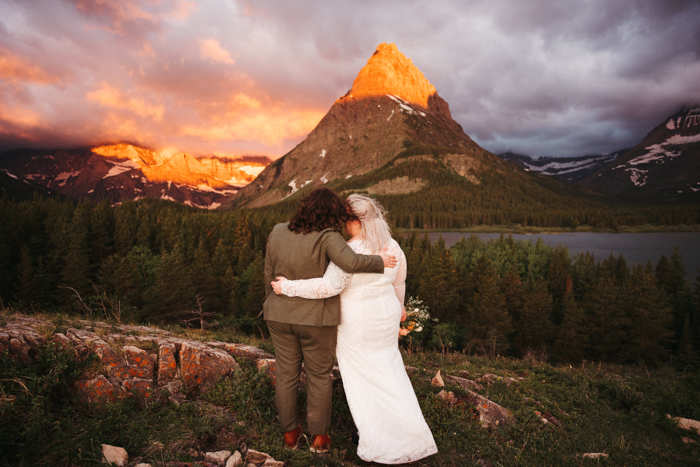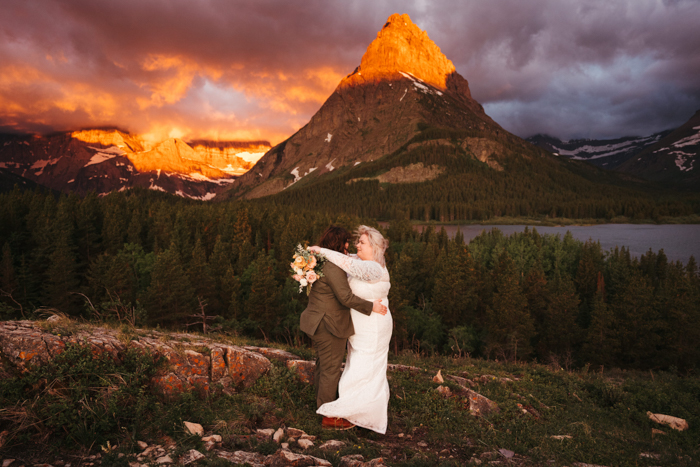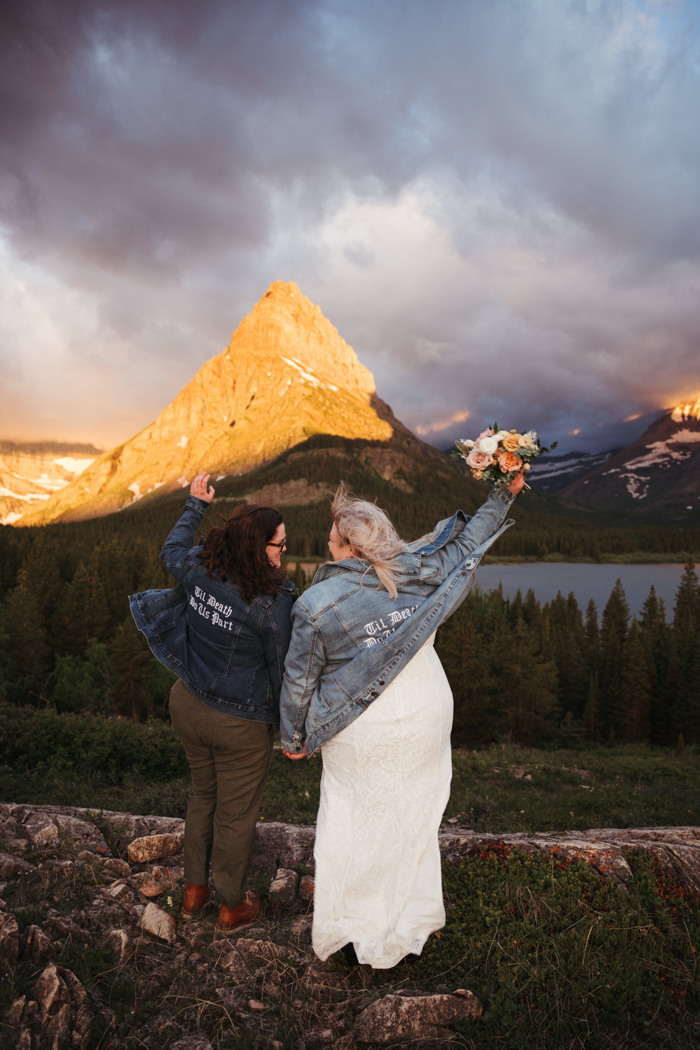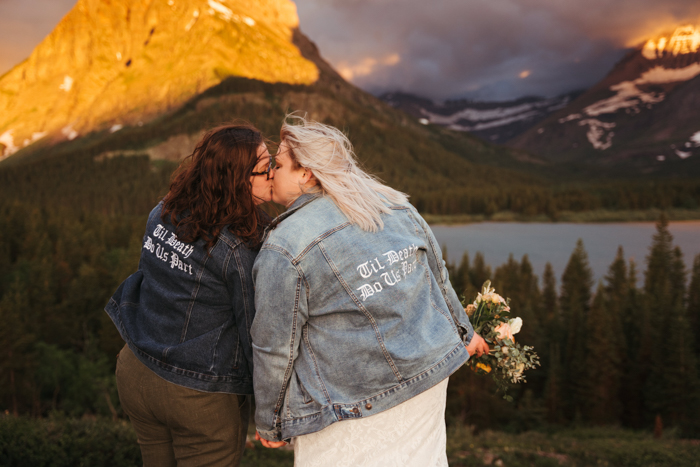 Surprise Wedding Food
We said our vows at sunrise and so we didn't eat before, but we'd looked up several breakfast options in the area. I was stoked to have a breakfast burrito after a quick nap, but we quickly found out that zero of those restaurants were in operation. The only place open was a convenience store that had mostly expired food. We managed to scrounge some things together–Cool Ranch Doritos, tortilla chips, and Velveeta Mac and Cheese. We still laugh about that part of our day, but I don't think we'll recreate that meal anytime soon.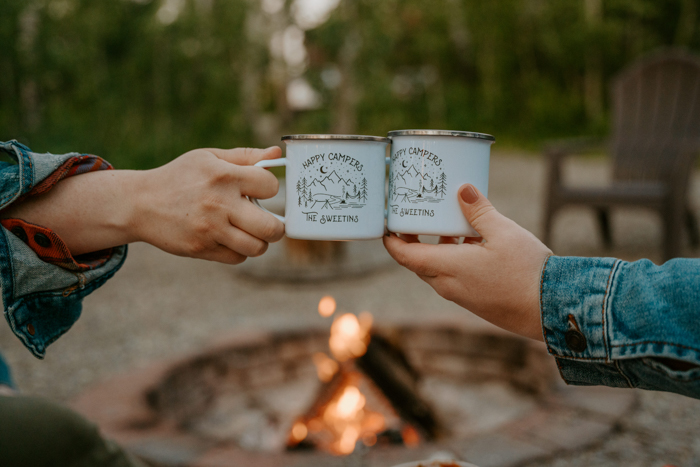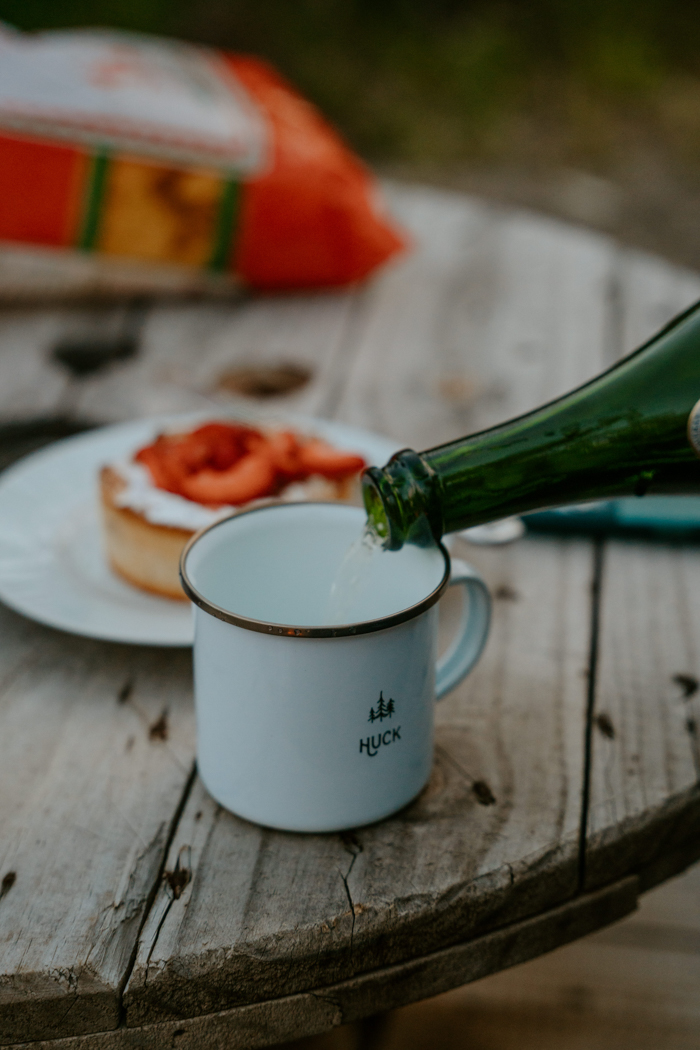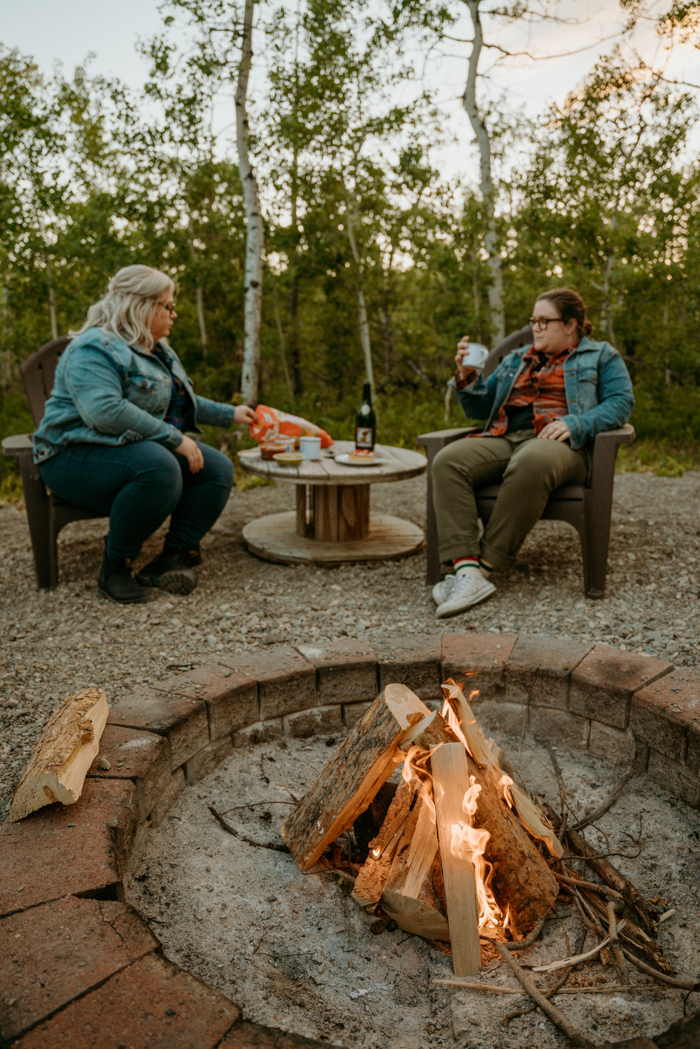 Congratulations to Huck and Kate on their dazzling and laid-back Glacier National Park elopement. And a big shout out to Junebug member Jessica Billings for capturing the magic from every angle of this intimate and romantic celebration. To see more of Jessica's work, check out her portfolio in our directory of wedding photographers from around the globe.
For couples like Huck and Kate, who want an elopement experience that is both adventurous and truly romantic with the best scenery, national parks make the ideal destination. Check out our list of the prettiest national parks to find the perfect setting to make your dream elopement a reality.