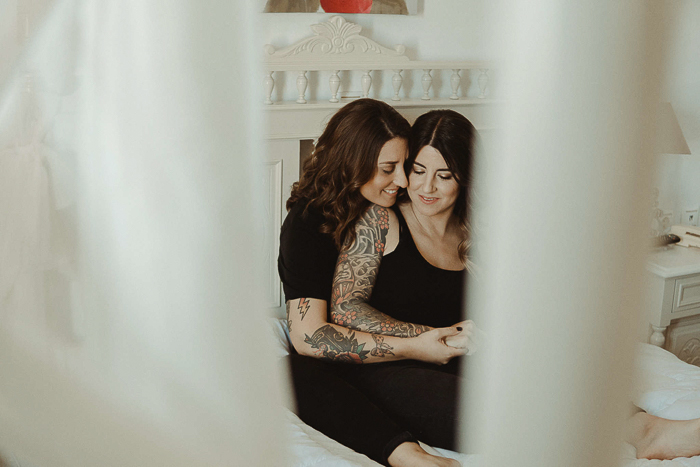 Image by Cinema of Poetry. See more from this real wedding.
This post is dedicated to all of the 2020 couples who are navigating the uncharted waters of wedding planning during a global pandemic. Between postponing your wedding, opting for a more intimate micro wedding, and planning while quarantined at home, wedding planning looks much different.
We've talked a bit about planning a micro wedding and trimming down your wedding guest list, but what happens after you tie the knot–you know, the honeymoon?
The days of hopping on a plane and exploring faraway places are on pause for now. Unfortunately, this is affecting honeymooners all over the world. While there's a good chance that you would much rather celebrate your time as newlyweds sipping fruity cocktails on the beach, you don't have to sacrifice celebrating You and your spouse should still enjoy a proper staycation honeymoon! Thanks to COVID-19, these staycation honeymoons are becoming increasingly popular.
So what are a few staycation honeymoon options? And what are the benefits? Junebug is here to help you put together the perfect staycation honeymoon so you can still soak up that time with your new spouse.
The Benefits of A Staycation Honeymoon
While it might not be your first choice, there are many benefits to having a staycation honeymoon! If you've found yourself in this position, don't let the change of plans ruin your fun. You can still have a great honeymoon here and now—seriously.
Staycation Honeymoons Help Prioritize and Appreciate Future Travels
One day in the future, you will look back and feel incredibly thankful that you survived the pandemic. Not only will you have a newfound appreciation of life, but you'll also be able to prioritize and appreciate all your future travel.
It's easy to get caught up in the everyday stresses of life and make excuses to avoid seeing the world. Let's face it, we've all said "we'll go next year" at some point. Once travel is available again, you can pick any destination that your heart desires.
Staycation Honeymoons Help You Save Money
Honeymoons can get pretty pricey pretty quickly, especially if you're considering an international destination. From airfare to lodging to food to excursions, it all adds up fast. Whether you choose to host yourself at home or stay at a local hotel, you will likely save a fair amount of money without sacrificing the fun.
There's Less to Worry About
While a budget is crucial to keep in mind when traveling, figuring out logistics is equally important. Typically you'd have to consider transportation and entertainment on top of figuring out where to stay and where to eat. By planning a staycation, you take away that stress since you are familiar with the area, and you may even have your own car to get around.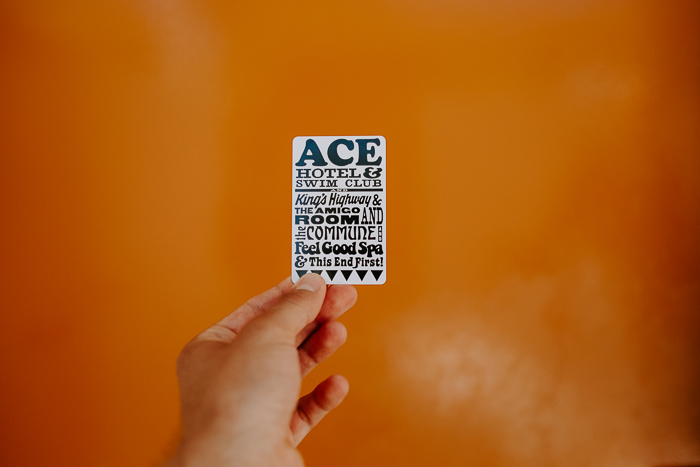 Photo by Jaicee Morgan. See more from this real wedding.
Staycation Honeymoon Ideas
There are a number of ways that you can enjoy a staycation honeymoon. When planning, consider what speaks to you and your fiancee the most. Would you rather save money and splurge when travel is back to normal, or would you rather shell out a little money on a local hotel or Airbnb? Regardless of your decision, there are plenty of options.
Find a Cute Local Airbnb or Hotel
We absolutely love Airbnbs. They make you feel at home while on vacation. You can find every type of lodging on Airbnb–from treehouses to yurts to luxurious villas, there's something for every couple. They are often cheaper than most hotels, too!
If there's a local hotel that you've been eyeing for a while, what better excuse to stay for a night or two than to celebrate the next chapter of your love? Hotels are the perfect place to take advantage of relaxing amenities. Whether you choose a day at the spa or room service galore—or both—is up to you.
Go on a Road Trip Within Your State
Hear us out, even if you think you've seen everything that there is to see in your home state, there's a good chance that you haven't explored everything. We love road trips here at Junebug and believe that they're one of the most underrated ways to travel. You get to spend more time with your new spouse, and you can also make as many stops as you want. So whether you've got a couple of days to spare or a couple of weeks, you're in charge of your itinerary.
Turn Your Home into a Boutique Hotel
Budgeting doesn't mean you can't enjoy the finer things in life. There are many ways that you can turn your home into a boutique hotel that won't break the bank the way a traditional honeymoon would. Splurge on luxurious linen sheets, rock a fluffy robe, wear memory foam slippers, and stock the bar with every drink you can think of so you can play bartender.
If lounging around your home isn't your style you can also plan a themed night. Canceled plans for an extravagant Italian honeymoon before COVID can now become an entire night based around Italian culture. Options include homemade pasta, wine aplenty, Italian music, gelato, and even Italian attire. Just because you can't hop on a plane doesn't mean you can't pretend you're sipping an Aperol spritz on the coasts of Positano.
Go Somewhere You've Never Been Before
As mentioned earlier, there are likely spots within your state–even city–that you have yet to experience. Take advantage of this time, and go somewhere you've never been before. It could be a restaurant, a hotel, a lake, a new hike–you name it. There's something magical about experiencing something new with your loved one.
Turn Off Your Phone
Cell phones, while extremely useful, can also be extremely distracting. Endlessly scrolling on Instagram or continually texting both have the same result— lost time! Opt for entirely uninterrupted time and turn your phone off for your staycation. Notifications seem too tempting? Get a lockbox, throw in the phones, lock it up, and put away the key!
What to Pack
No matter what you decide to do, there are a few essentials that every honeymooner needs.
For Lounging
For Romance
For Early Mornings and Late Nights
Although it may not be ideal, don't let COVID-19 ruin your honeymoon! Enjoy one of these staycation honeymoon ideas and soak up time with your new partner for life. You deserve it, Junebabes.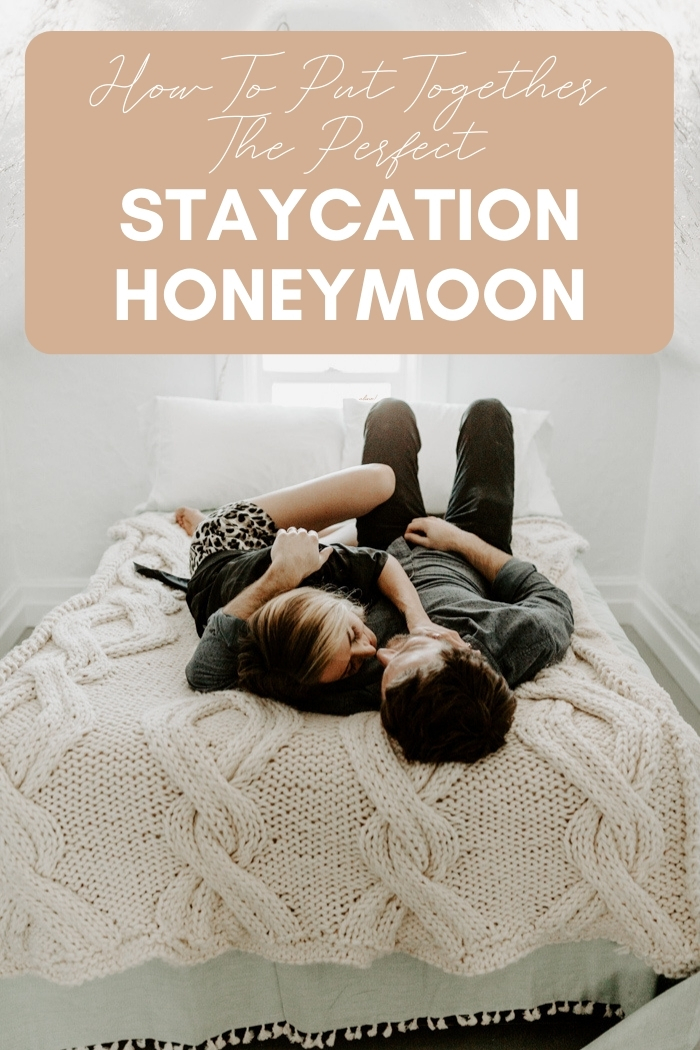 Image by Karra Leigh Photography