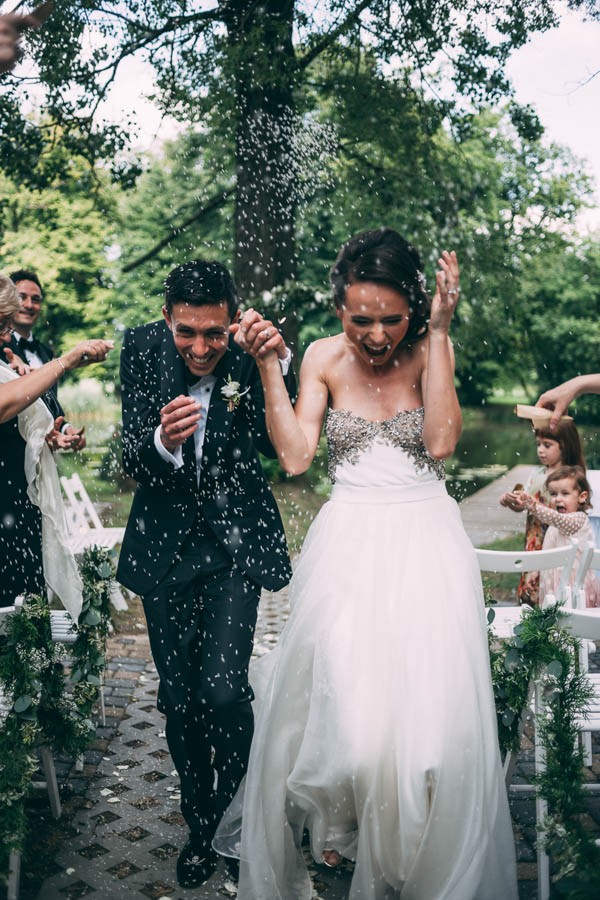 Wedding planning is already hard enough when everyone is working with you to help plan the wedding of your dreams, but Dominika and Ram had to fight tooth and nail to have an outdoor wedding at Palac Wierzchowiska in Lublin, Poland. They wanted a natural and organic woodland-themed wedding, but their wedding took place before the law that allowed ceremonies to take place outside of registry offices was passed. After months of petitioning the Polish bureaucracy, they finally got the go-ahead, so in the end they got the outdoor ceremony and reception that they always wanted. Even better, photographer Jacek Gasiorowski of Slubne Wedding Studio was there to capture all the magic of their special day.
The Couple:
Dominika and Ram
The Wedding:
Palac Wierzchowiska, Lublin, Poland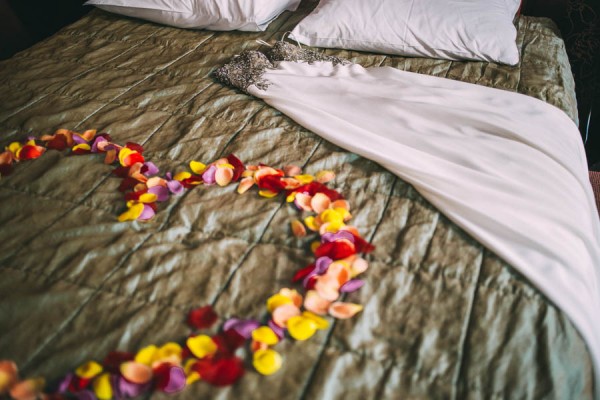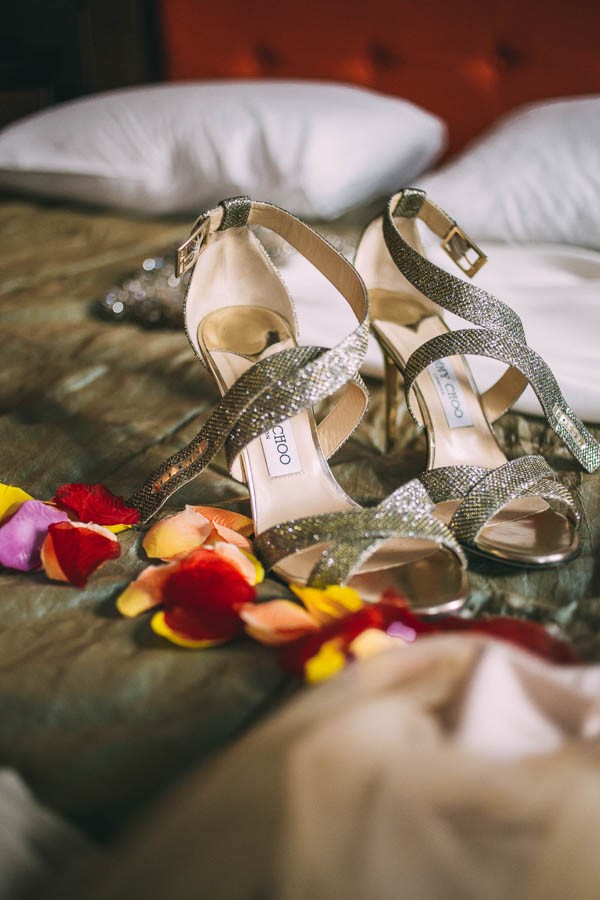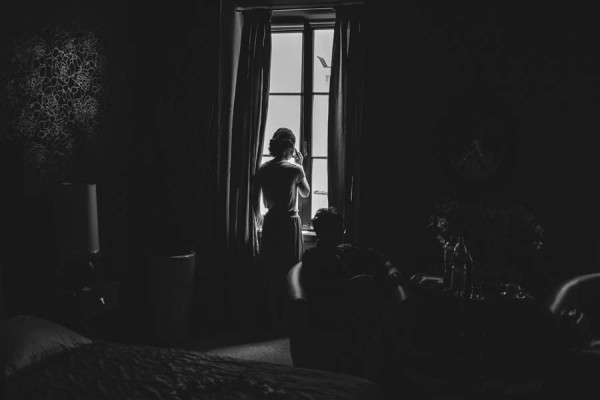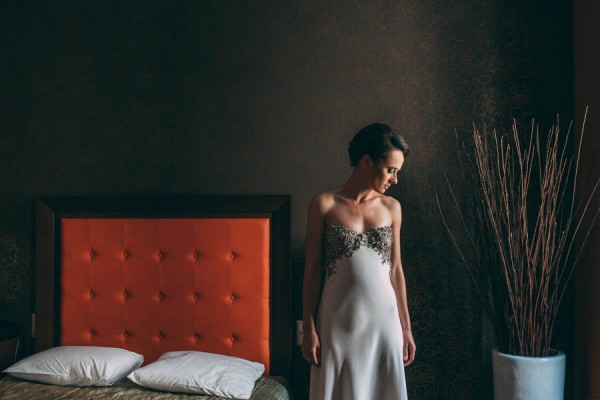 Designing my wedding dress was a big task. I tried to buy a dress off the peg as part of me wanted to have it over and done with but nothing I saw felt 100% right. In the end, I decided to find a wedding dress maker who would help me design the dress I so badly wanted. I knew I wanted a ballet inspired gown (I danced for 15 years growing up and big part of who I am was shaped by that experience). Jacqueline's design outgrew my expectations. When I put the dress on on my wedding day I was overwhelmed and felt very special.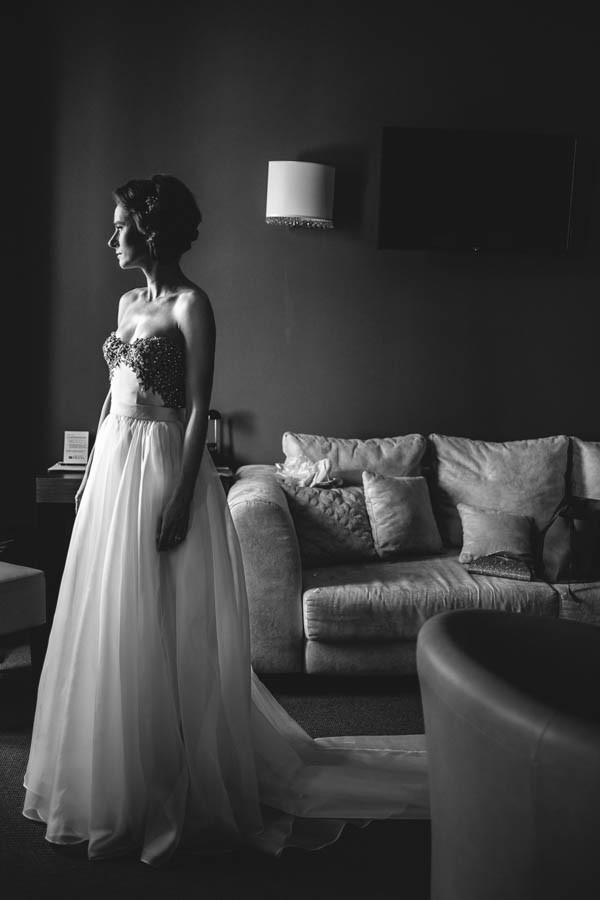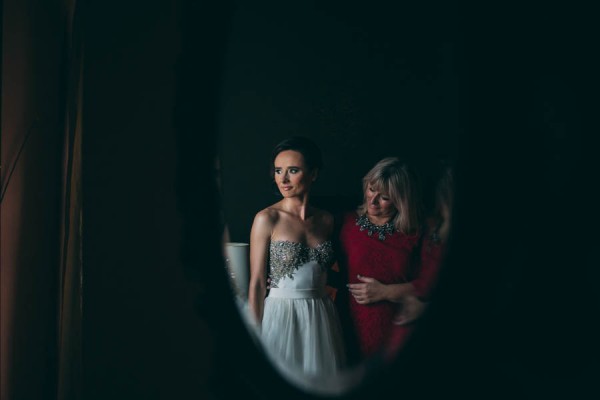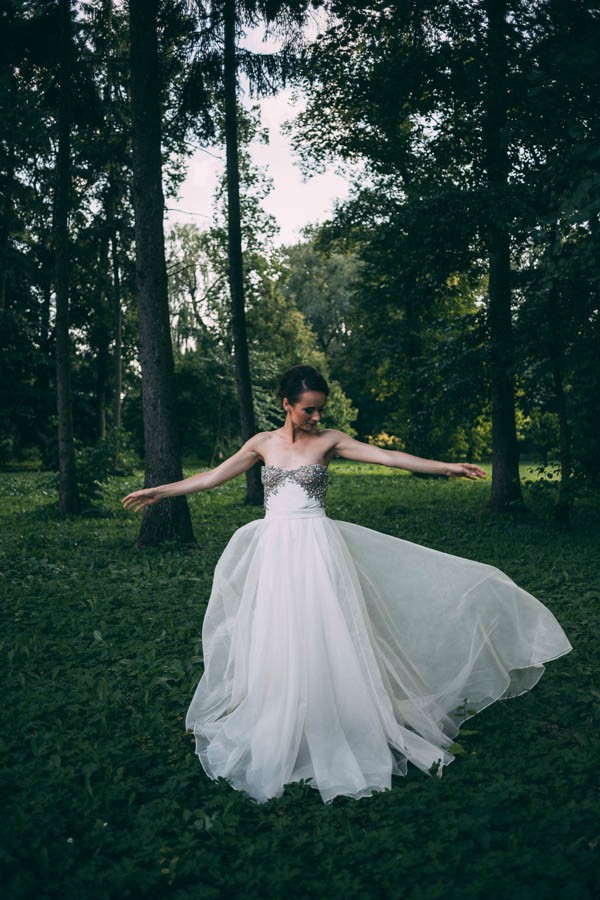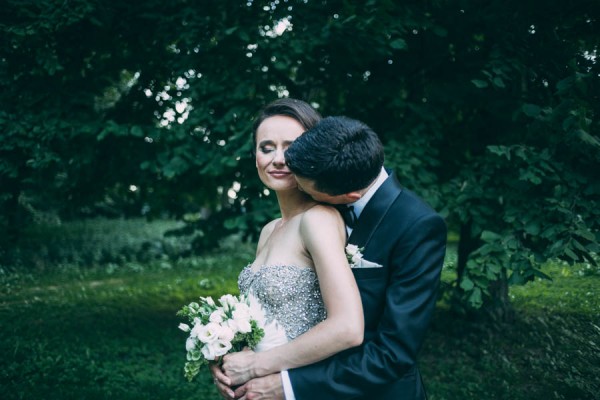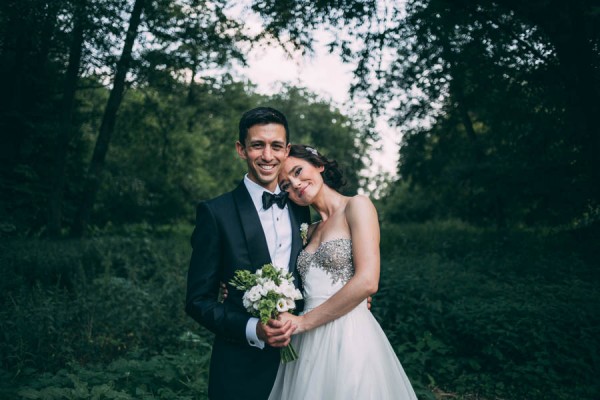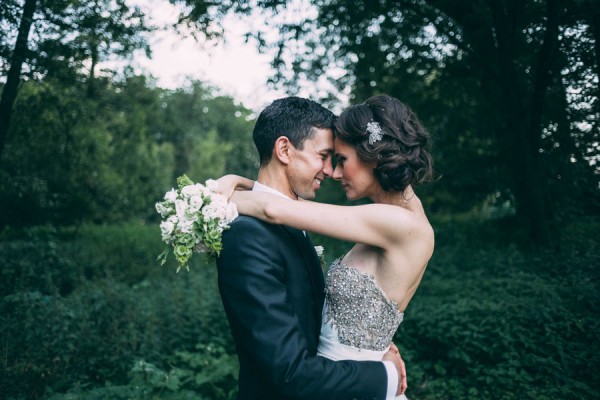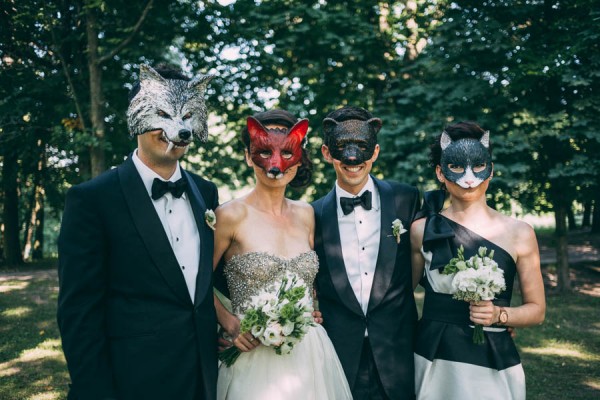 Having an outdoor ceremony at the time in Poland was a personilization in itself. Our wedding was before the law came into force allowing ceremonies to take place outside of registry offices. It took five months of fighting with bureaucracy and several appeals before we were given go ahead.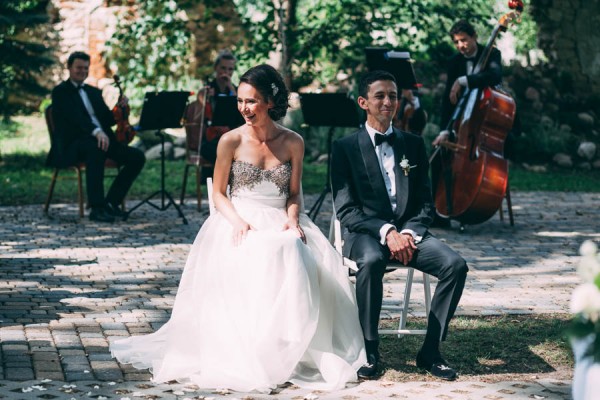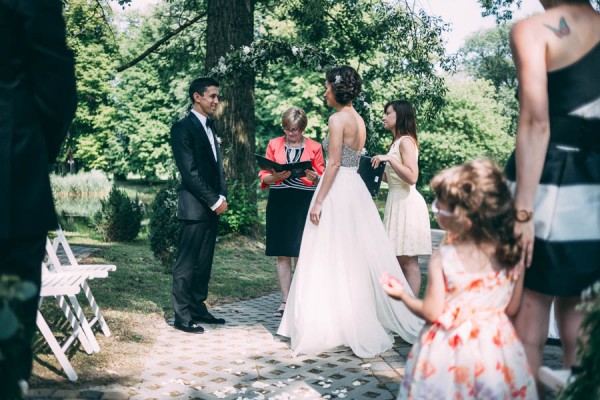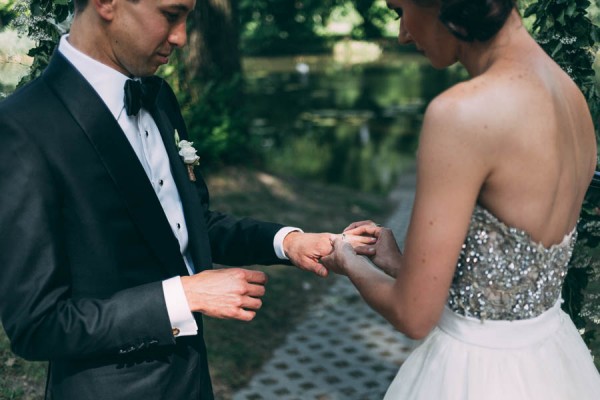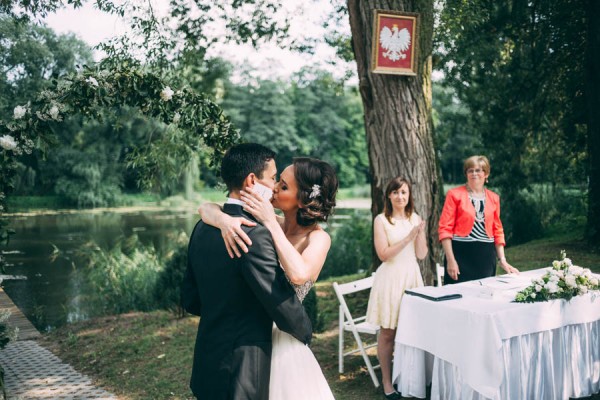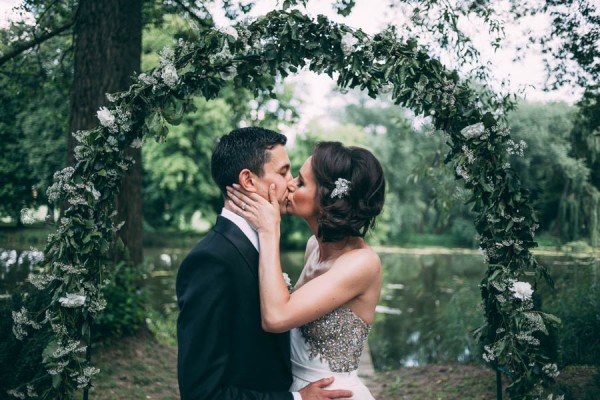 There were so many people we were very lucky to come across in my wedding preparations and Jacek, our photographer, was definitely among them. On the wedding day, I don't even remember seeing him and yet the wedding photos are so intimate and capture tons of moments and emotions. Each time I look through our wedding album, my heart feels with warmth and joy as so many true moments are captured so beautifully and truly.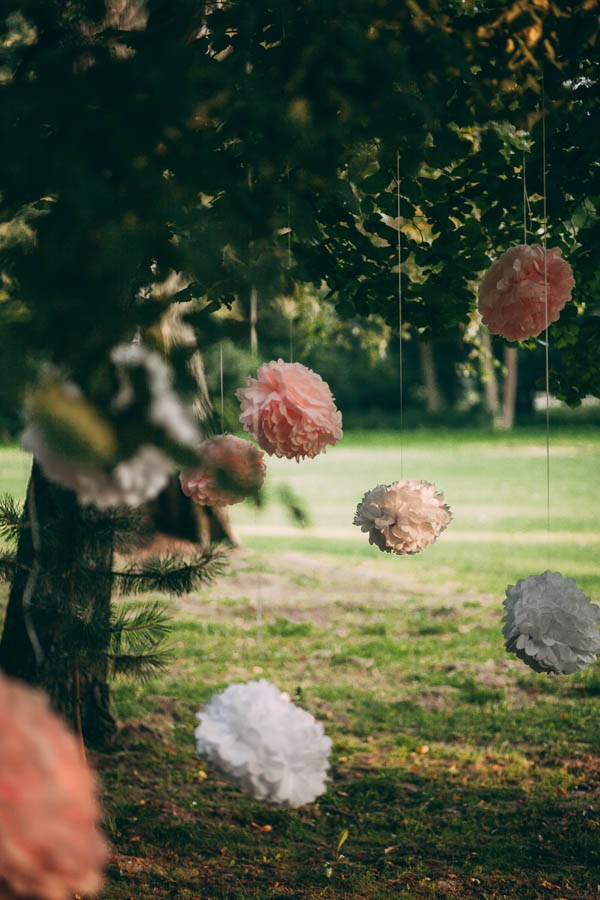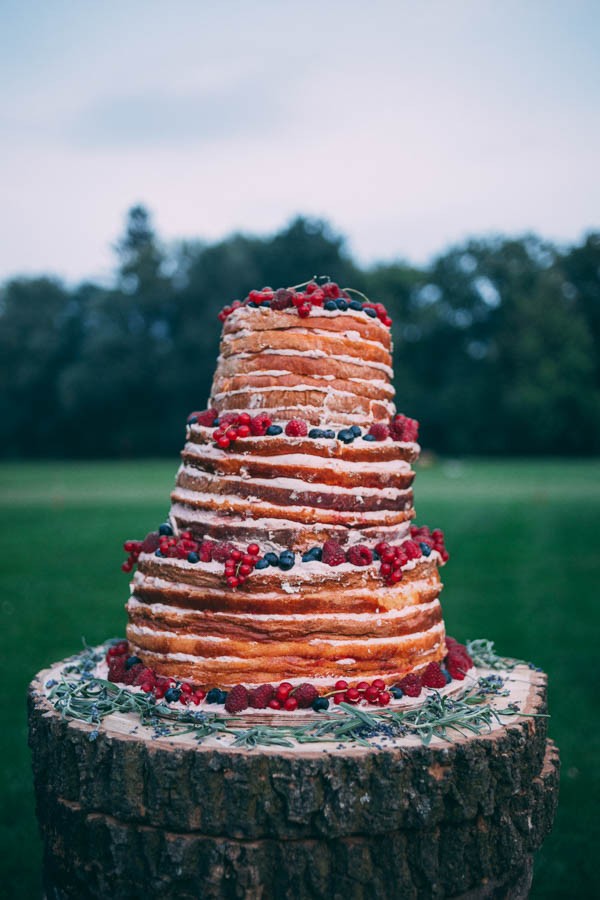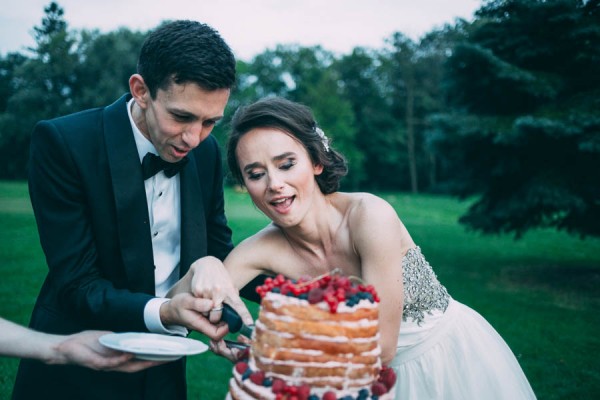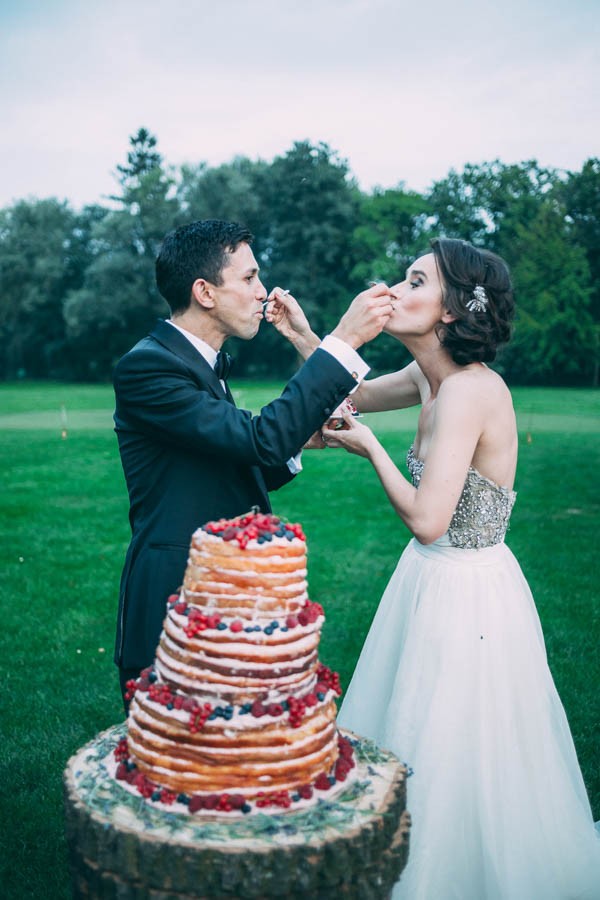 It took a while to choose the right venue. Our focus was on finding place with a naturally beautiful setting that would lend itself to an outdoor ceremony and wedding. We considered several places, but Wierzchowiska outside of Lublin seemed to give us both a tasteful historical venue in case of bad weather as well as huge leafy grounds surrounding the Manor House with a couple of ponds and a open air pagoda.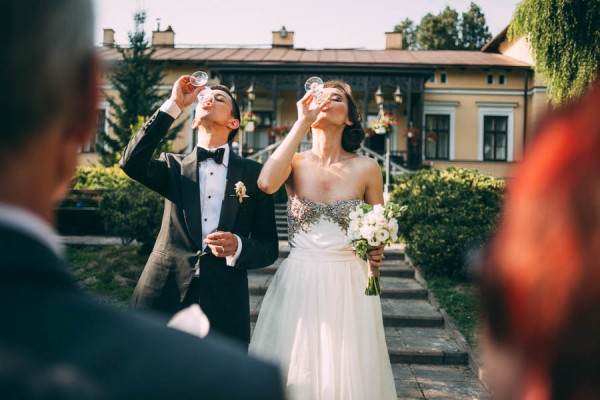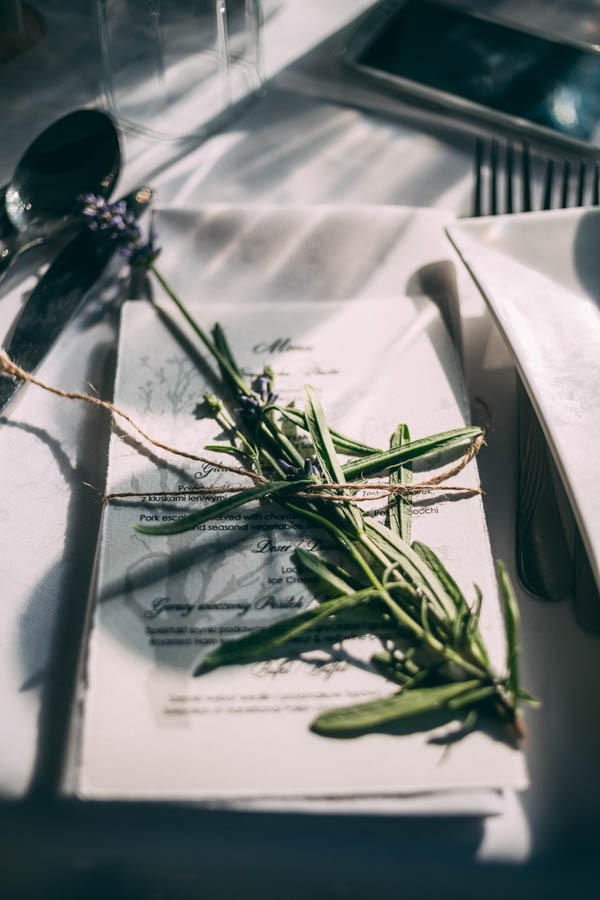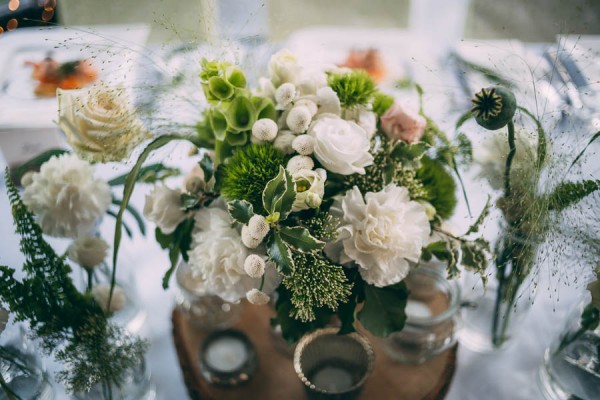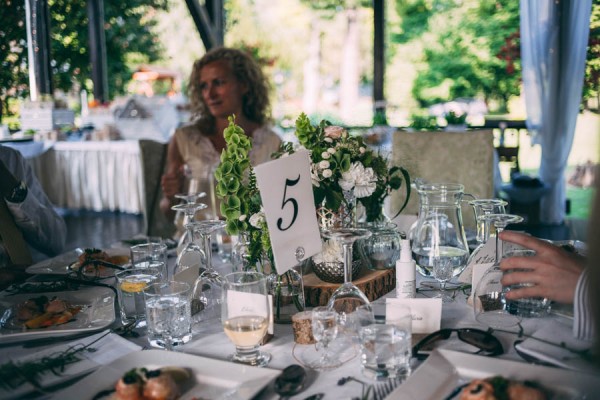 I wanted to stick to the woodland, enchanted forest theme, and consequently green and white became the primary colors of my wedding (with a touch of gold and silver in elements like mercury glass glass vases and candle holders).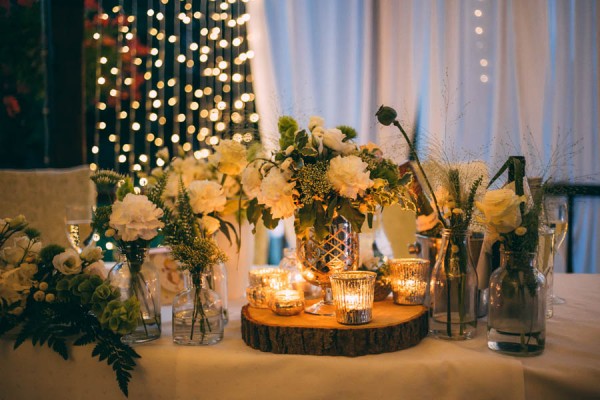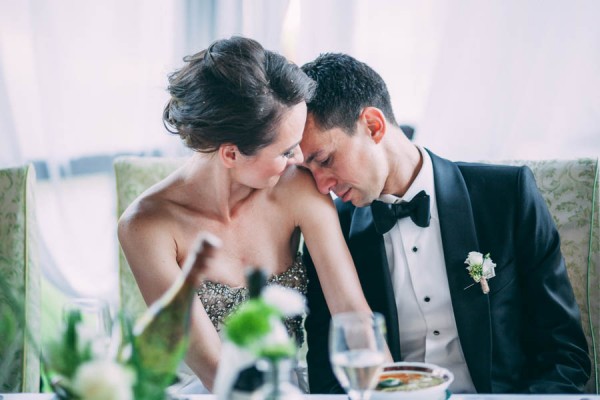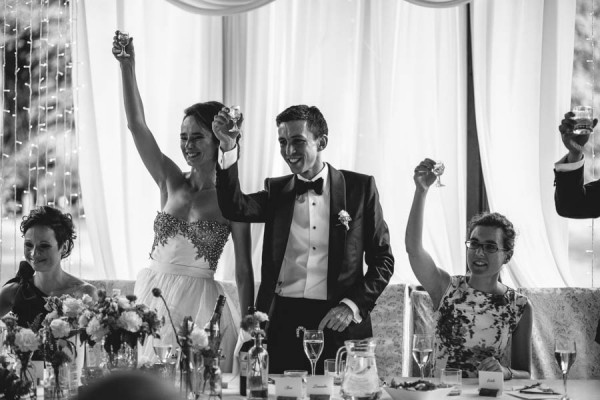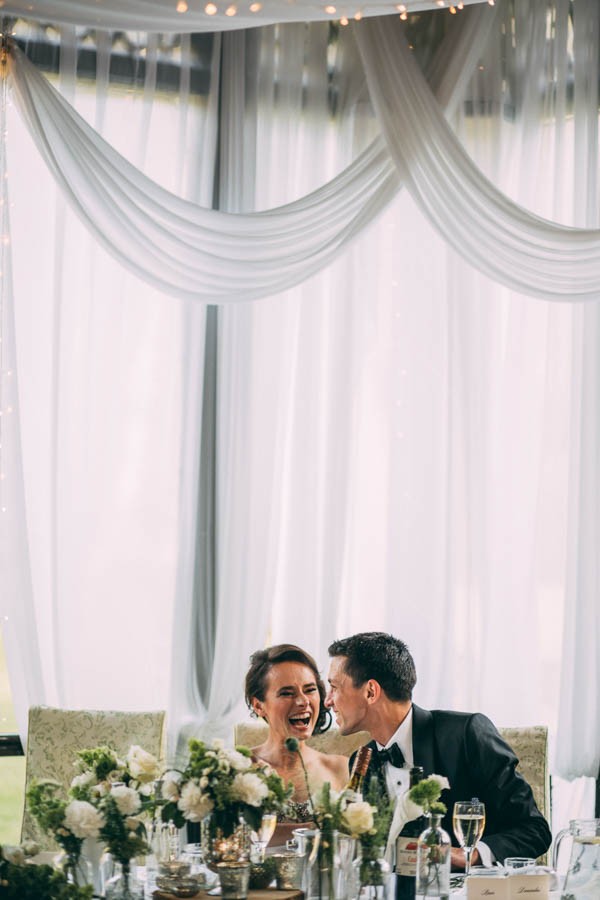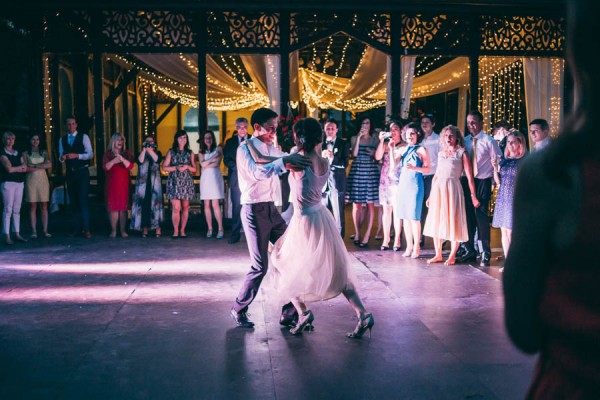 Our first dance was the biggest challenge. Trying to perform the dirty dancing routine in front of everyone was priceless!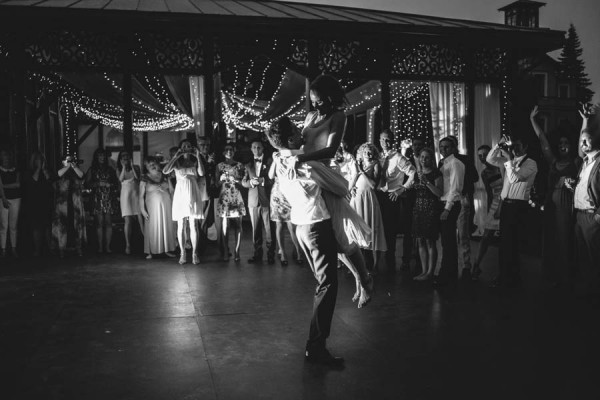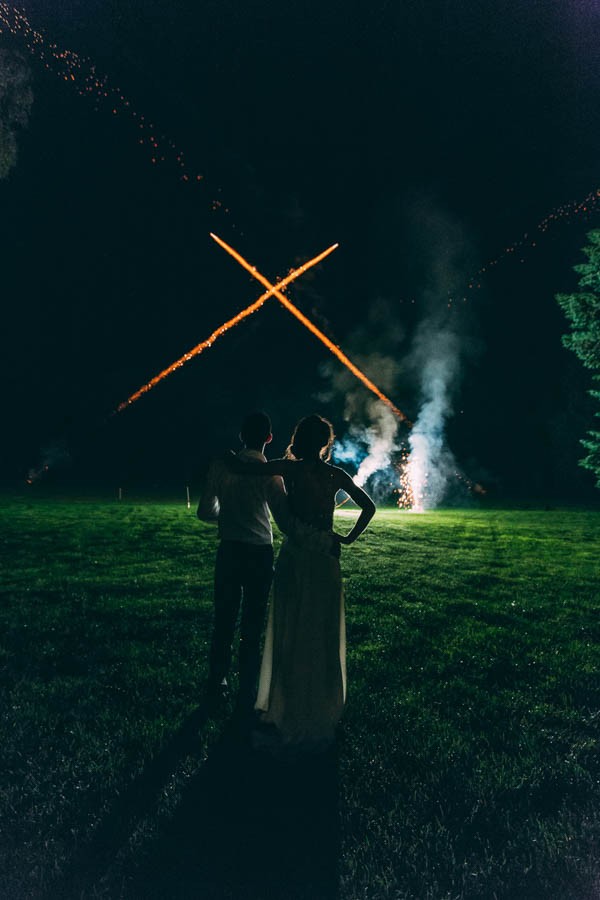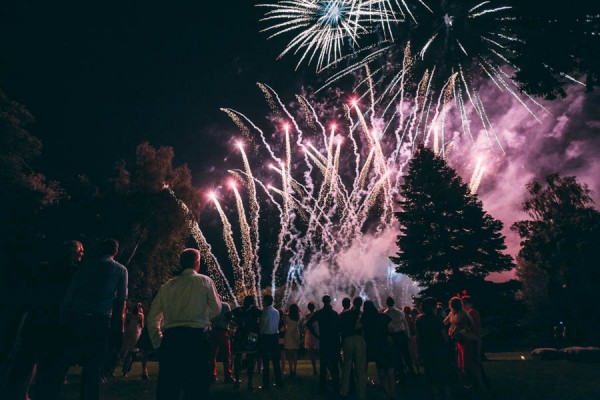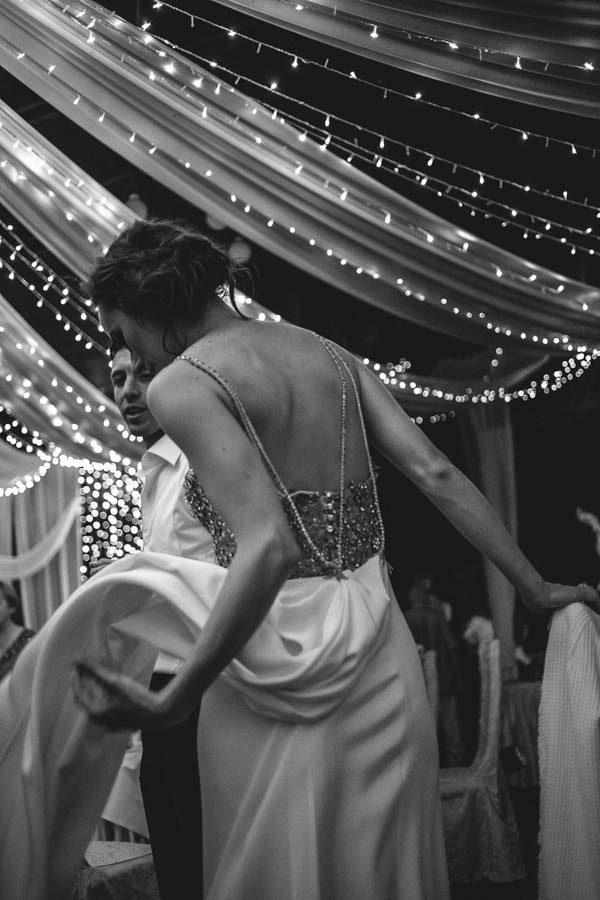 Congratulations to Dominika and Ram on their wedding! We're in love with Dominika's custom wedding gown. For similar wedding inspiration, check out this nature-inspired Polish wedding at Gorzelnia 505!