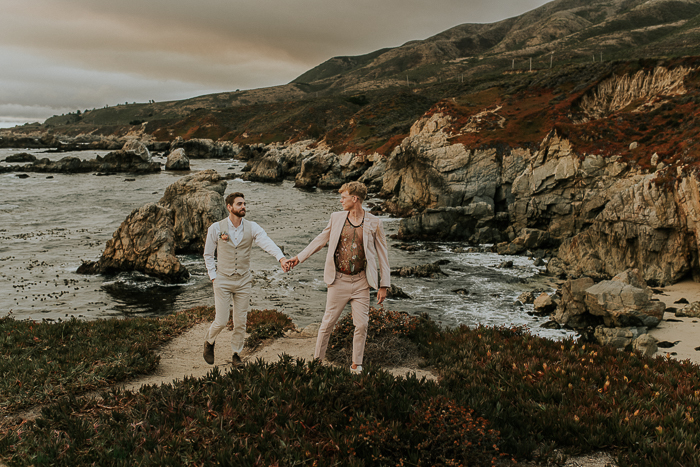 When faced with COVID and a wildfire, Kyle and Chandler made the most of their unfortunate situation by tying the knot in a stunning untraditional Big Sur micro wedding—to say that we're obsessed is an understatement. The couple wanted to share their love of nature with their closest friends and family in an elopement-style affair. It turned out more beautiful than we could ever imagine.
After wildfires forced their original venue to close two days before their special day, the pair reached out to Big Sur Lodge who made their forest dreams come true. With minimal decor, colorful flower arrangements by Cassia Foret, and nontraditional wedding fashion, these two proved that your special day is all about you and your new spouse.
Keep scrolling to see the most incredible photos captured by photographer Heather Purdy–including a forest ceremony, portraits with pups, and celebratory drinks on the beach.
The Couple:
Kyle and Chandler
The Wedding:
Big Sur Lodge, California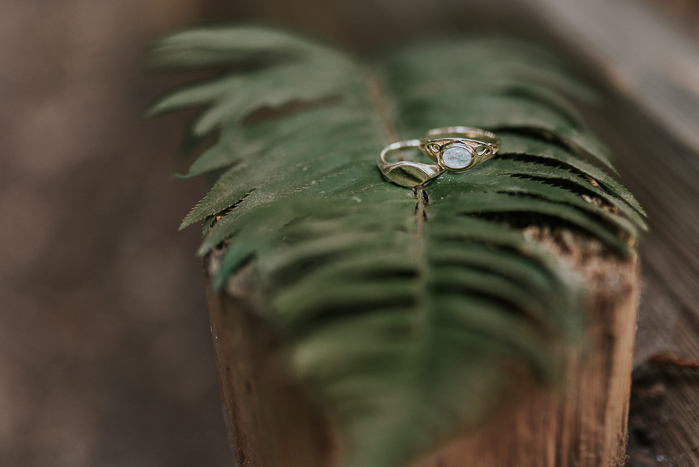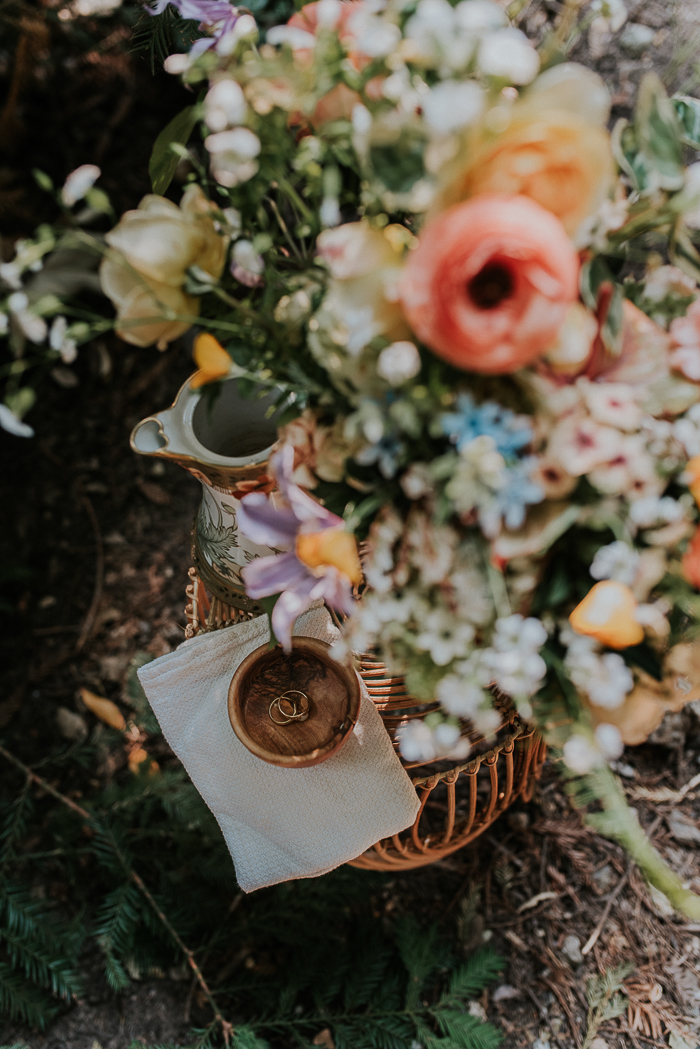 An Untraditional Big Sur Micro Wedding
As a queer couple, we didn't want to go with the typical wedding style that you see at most weddings. Our journeys as two gay men meant that we did not share the same perspective and experience as our straight friends and family, so we wanted to honor our stories by having both of our styles be exactly our own. And then we tried to find a way to make it cohesive to our union. We settled on a more nature-inspired wedding since that is where we always found the most solace as a couple. And since we ended up doing an elopement sized wedding, the outdoors facilitated the style best.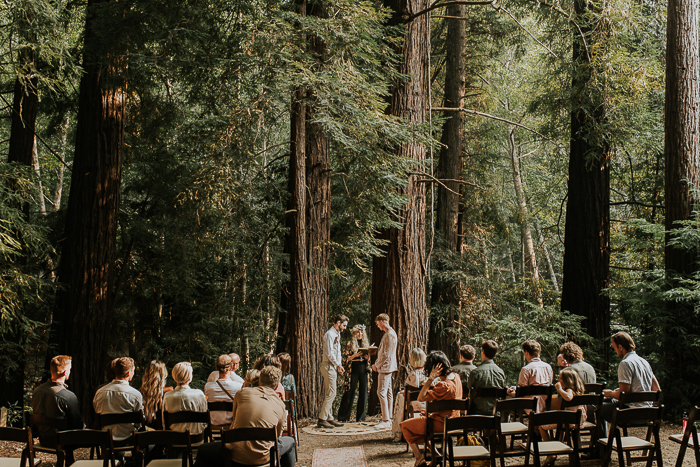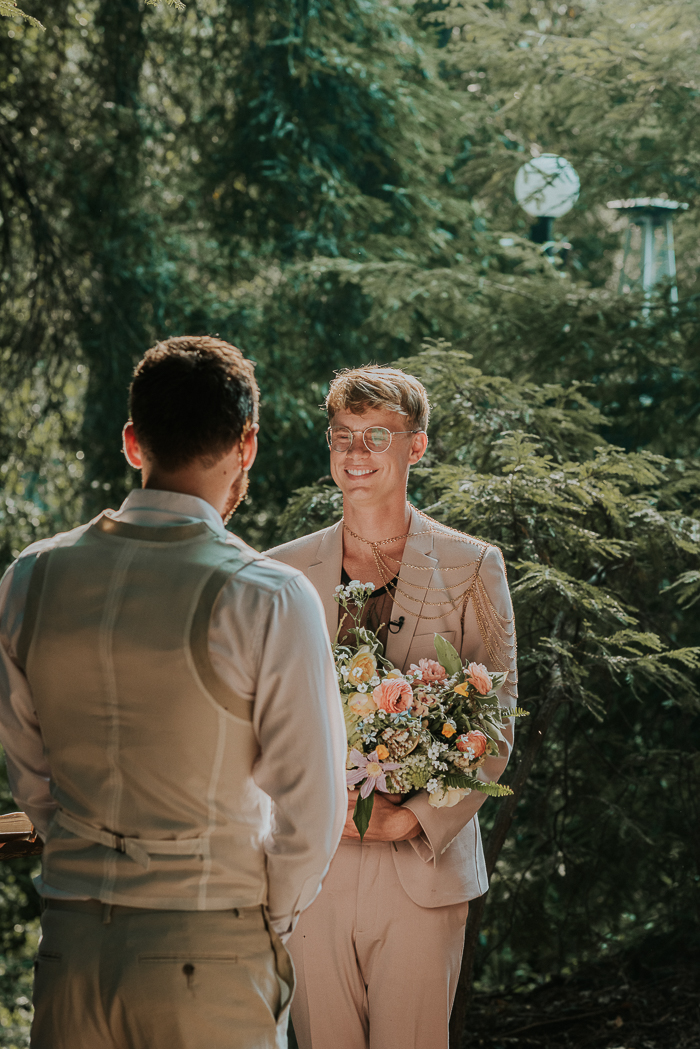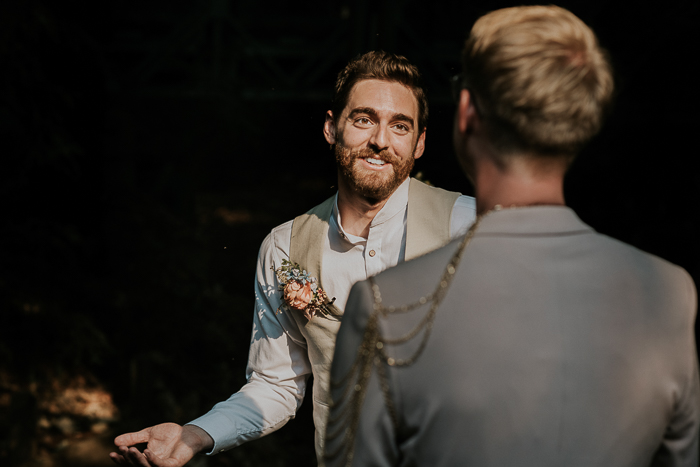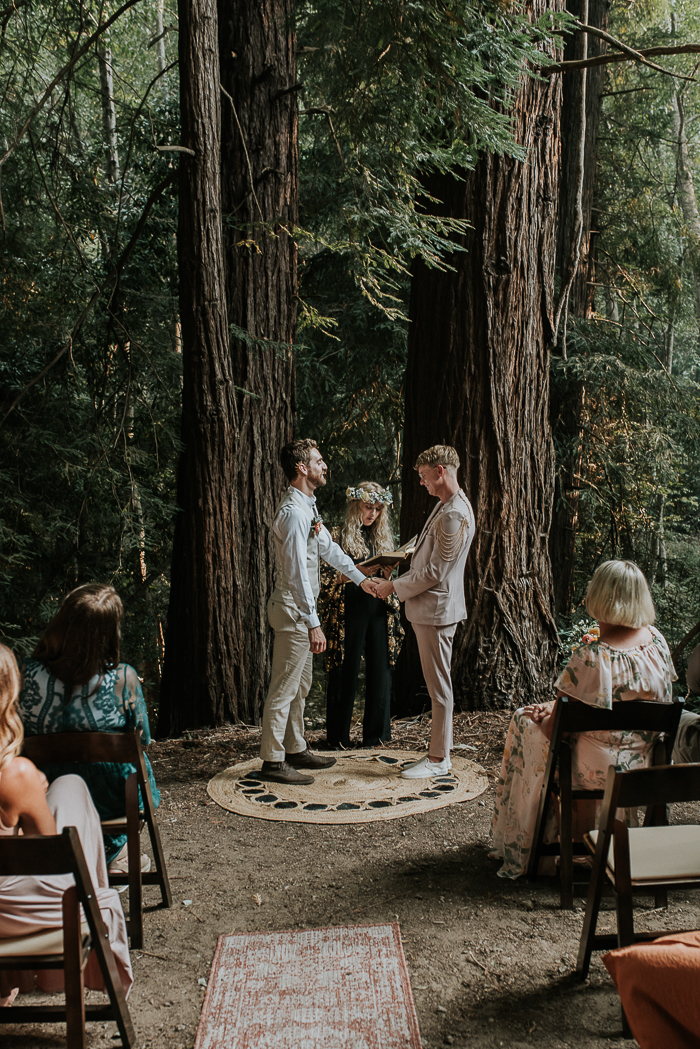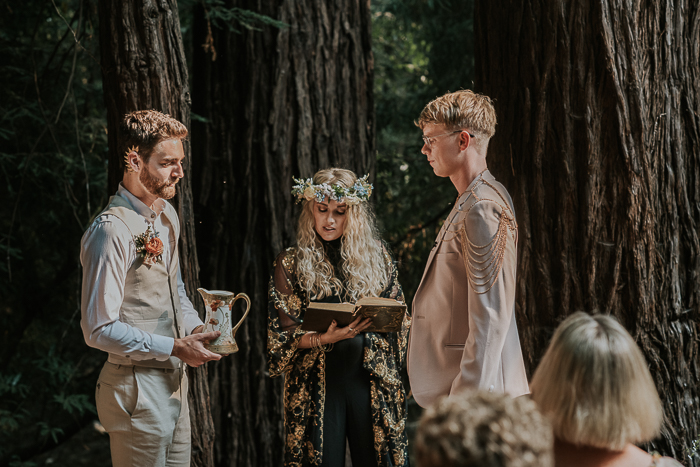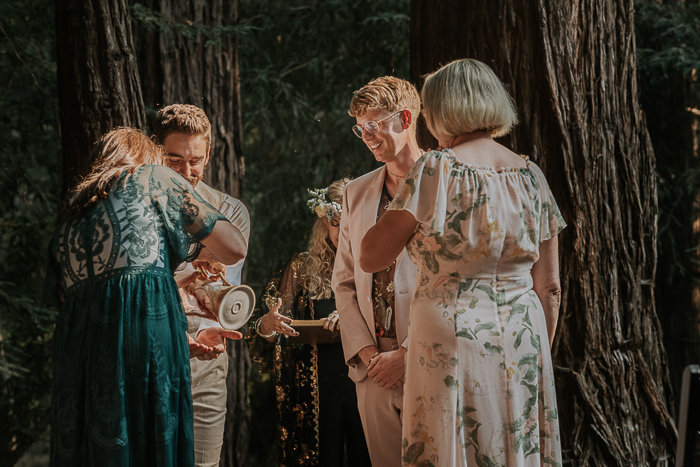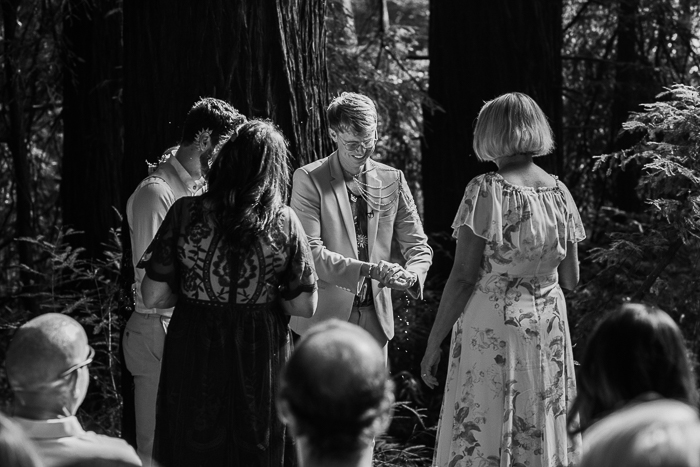 Including Their Mothers In The Ceremony
We created a "water ceremony" to take place during our ceremony, which included our mothers pouring water from the ocean on our hands. This action signified those who bore us and gave us life leaving us with a blessing from the place where all life started. We wanted to give our mothers more power in "giving us away" instead of leaving it at the standard patriarchal format most weddings take part in.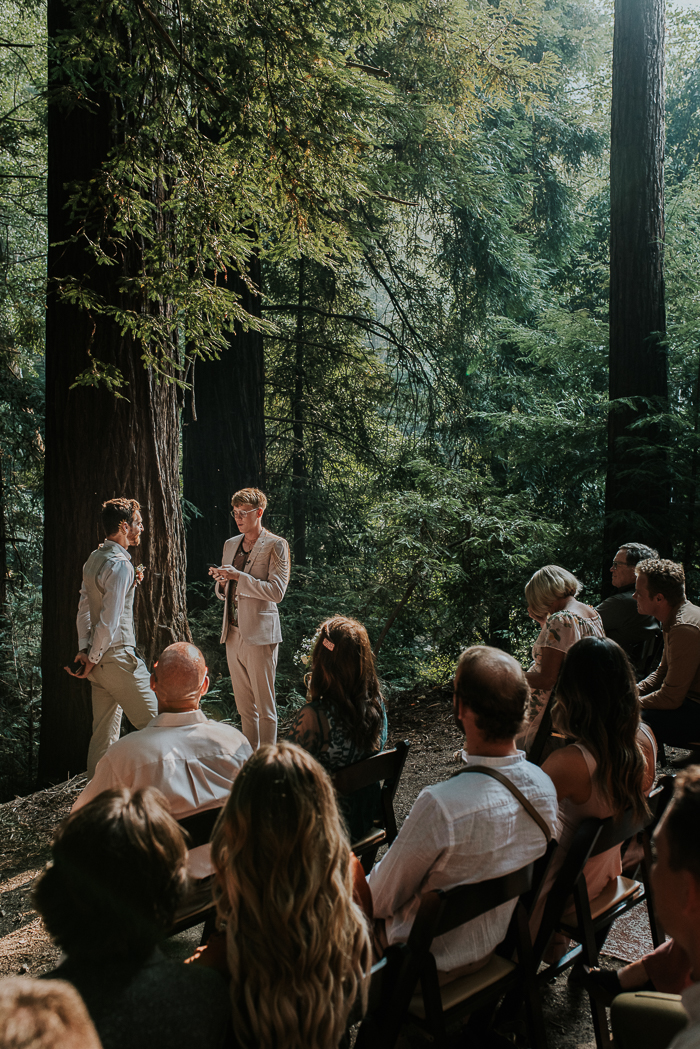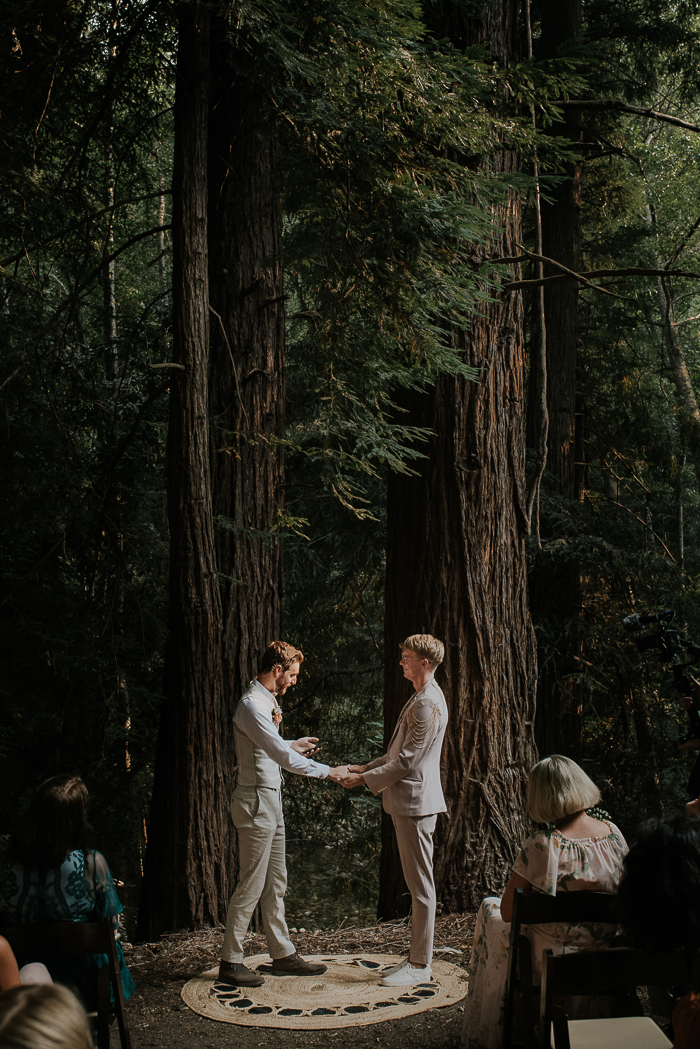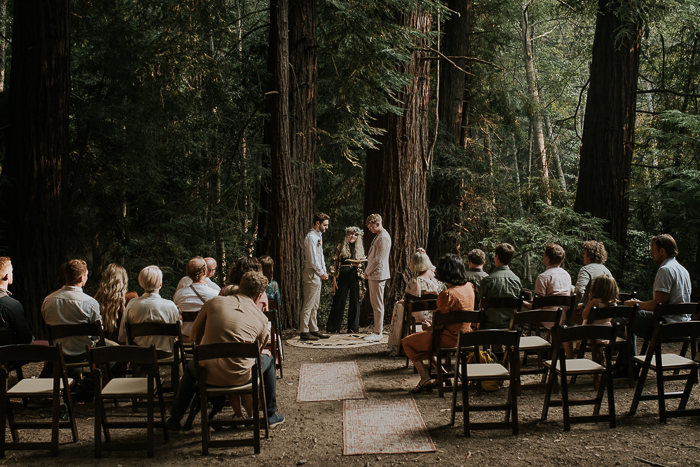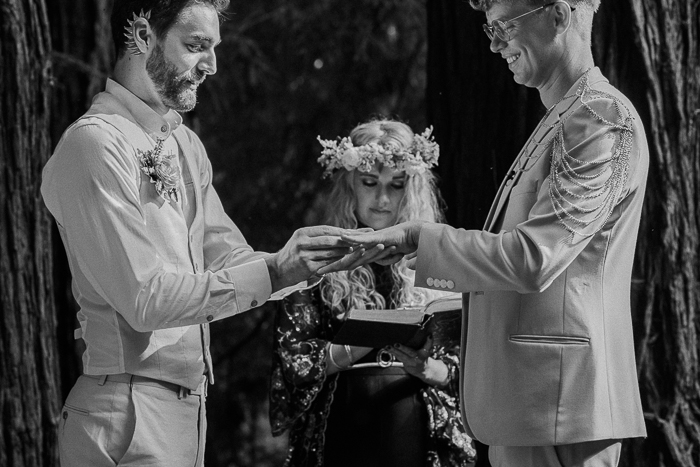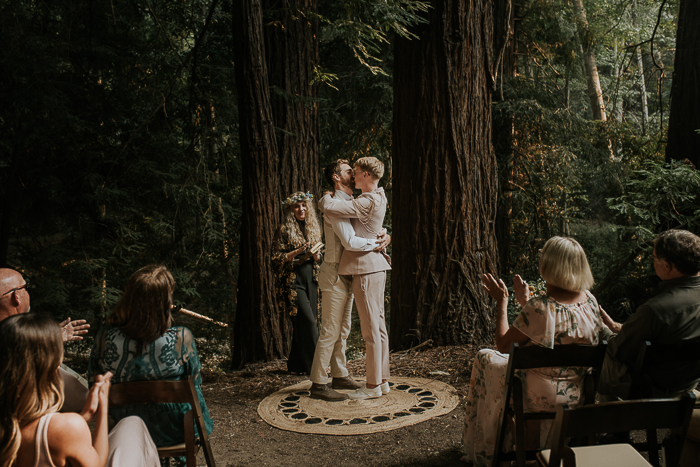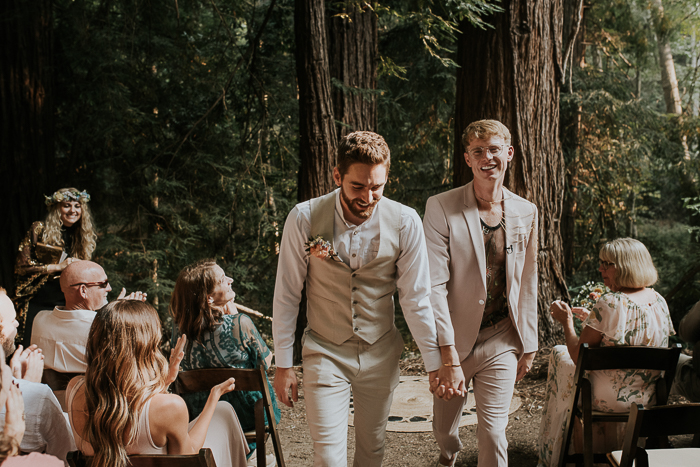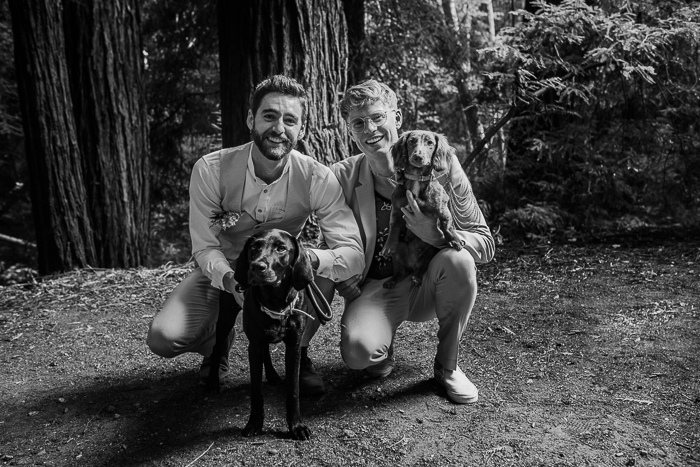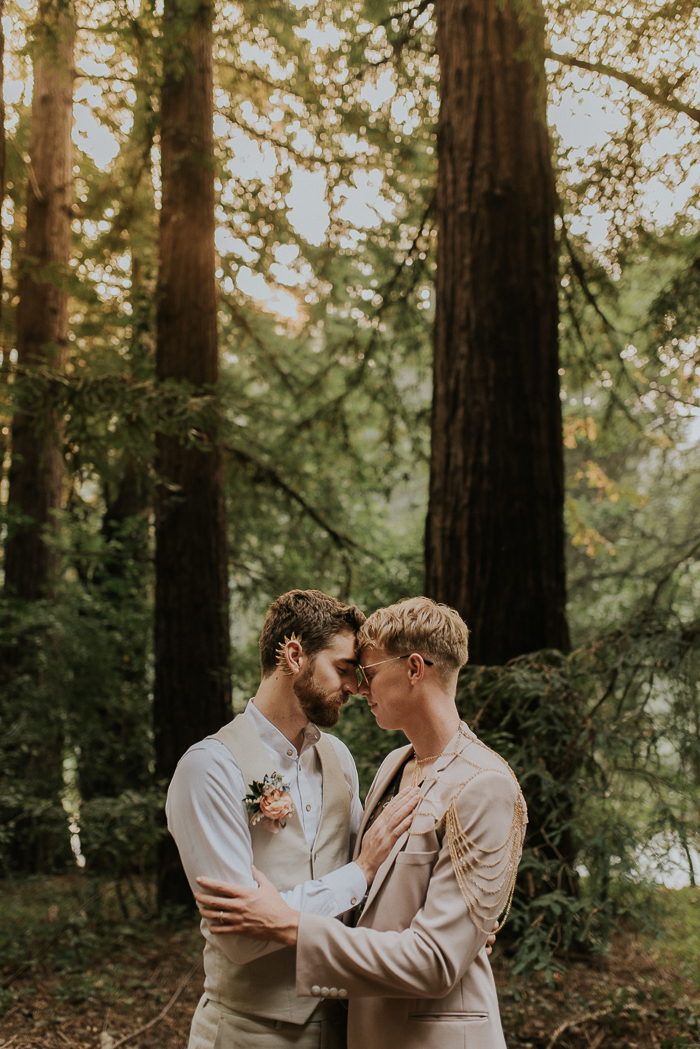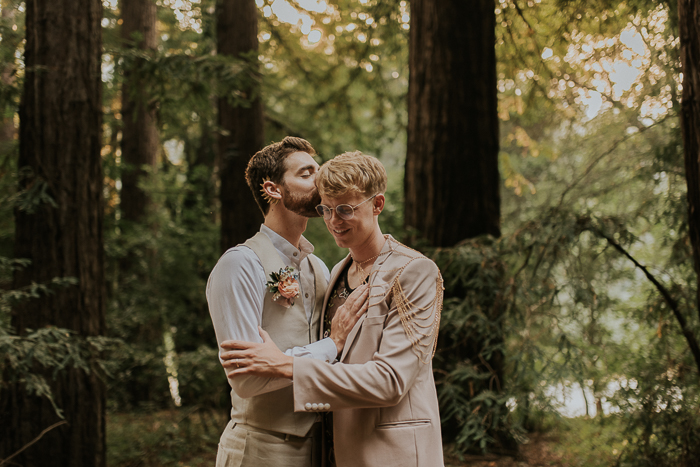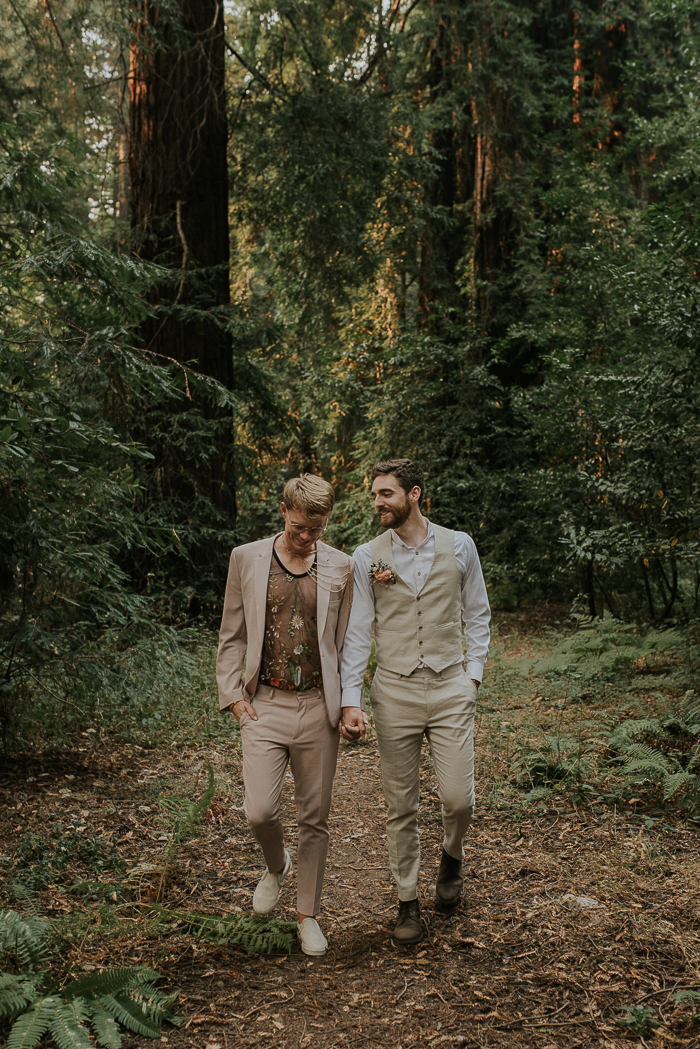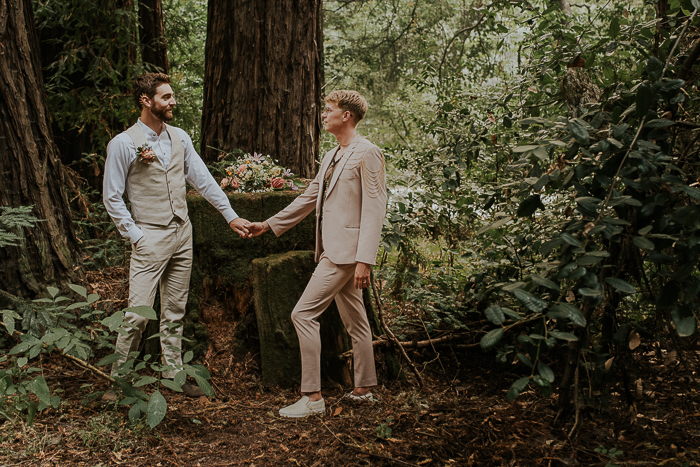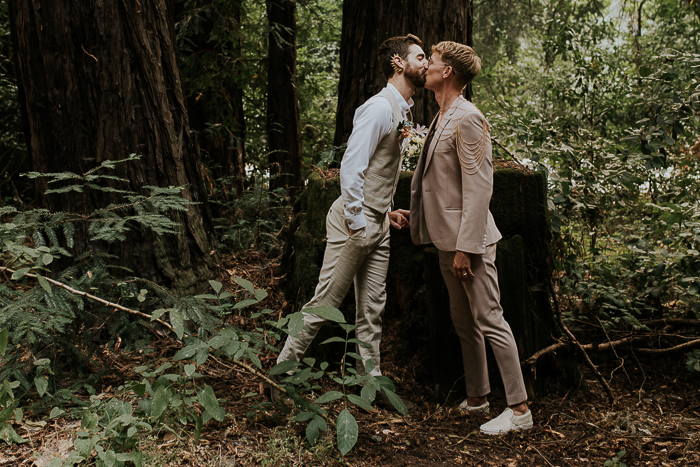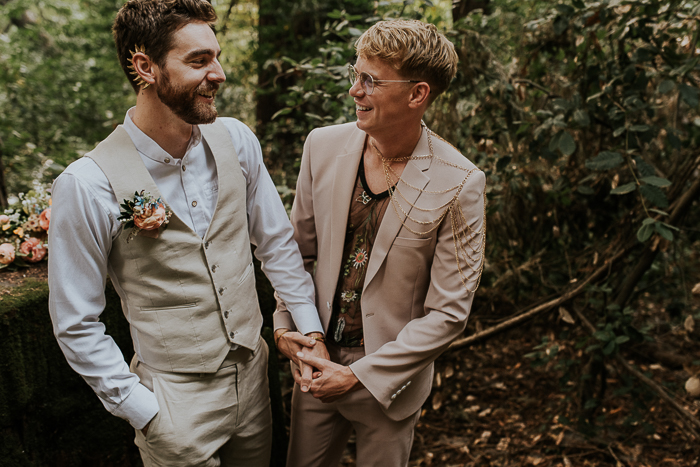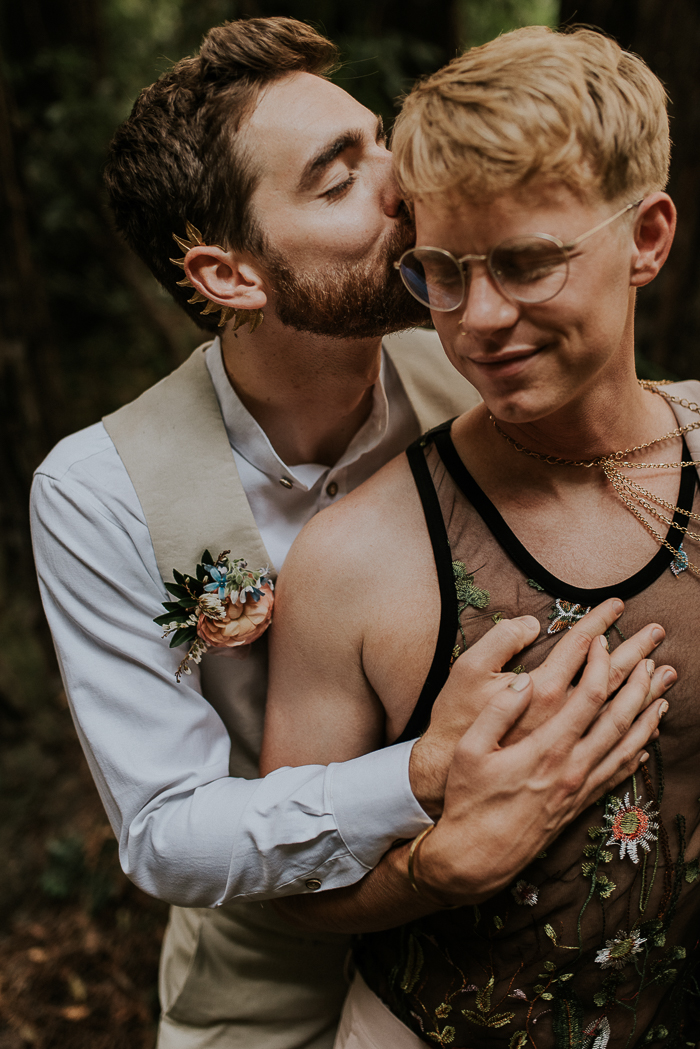 COVID Wedding Advice
Covid does not need to be something that leaves your wedding plans halted or debilitated. It can be an opportunity to only have those you feel closest with next to you while you share your deepest feelings with the one you love. Feel free to only invite those folks to the ceremony, then provide others with an invitation to receive your wedding video when it comes. Or host "viewing parties" with small groups of close friends who you couldn't have at the ceremony. My advice would be not to prioritize your wedding over the safety of loved ones, or ones who you don't think would risk their safety for you.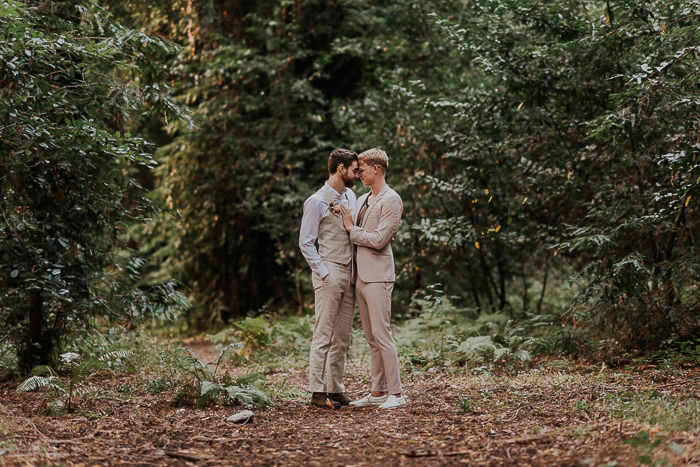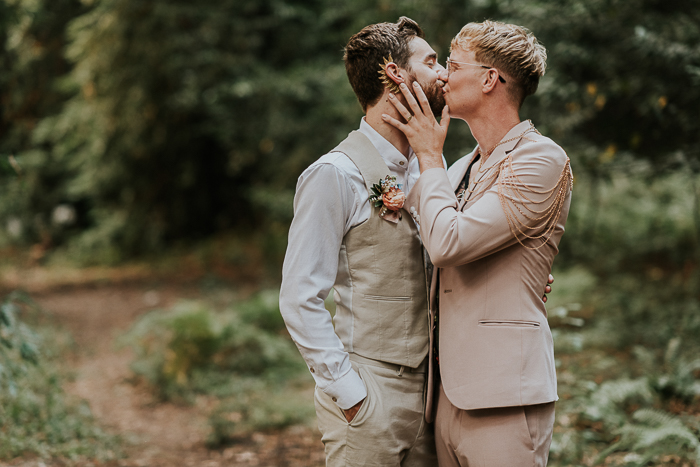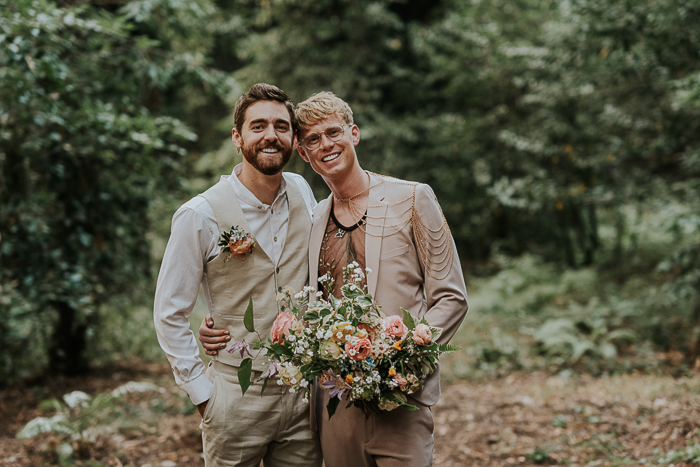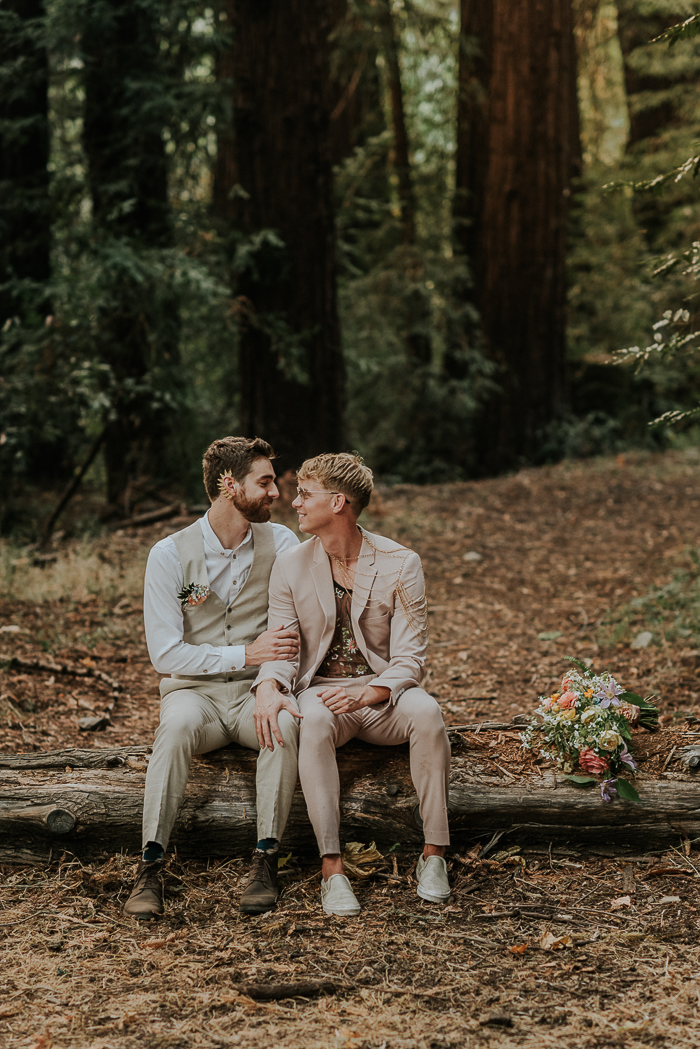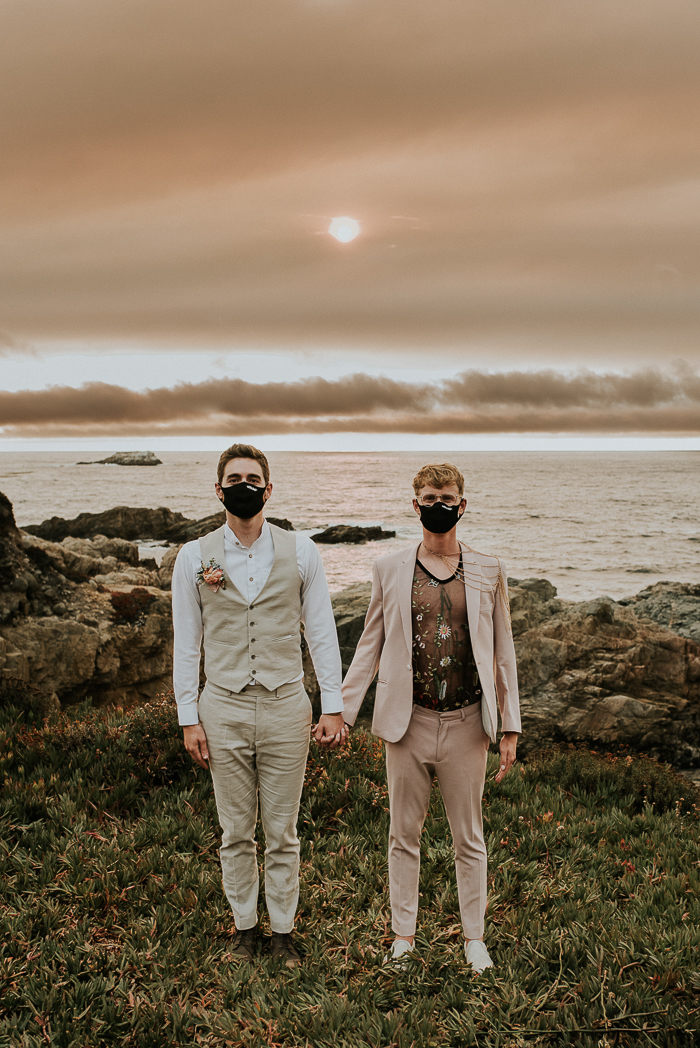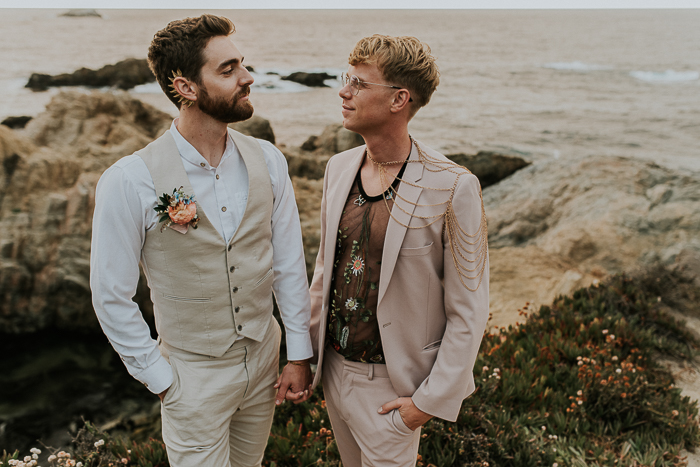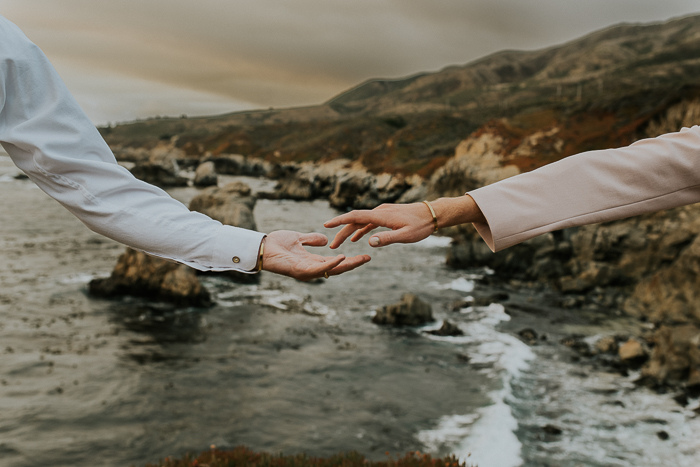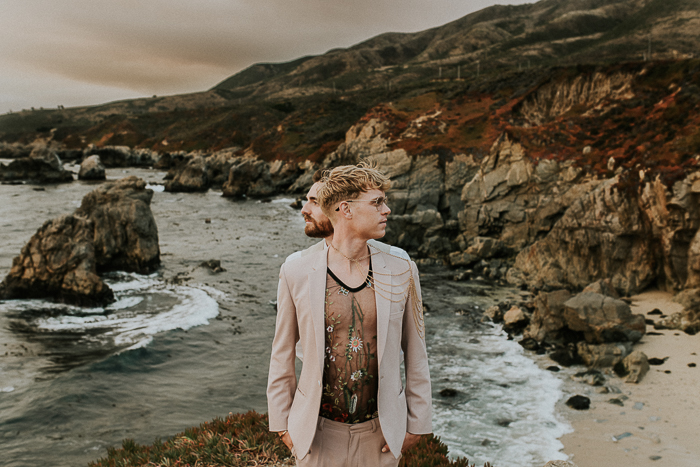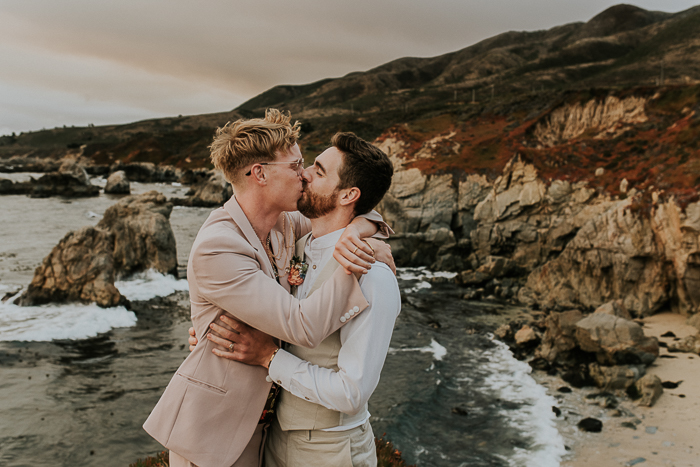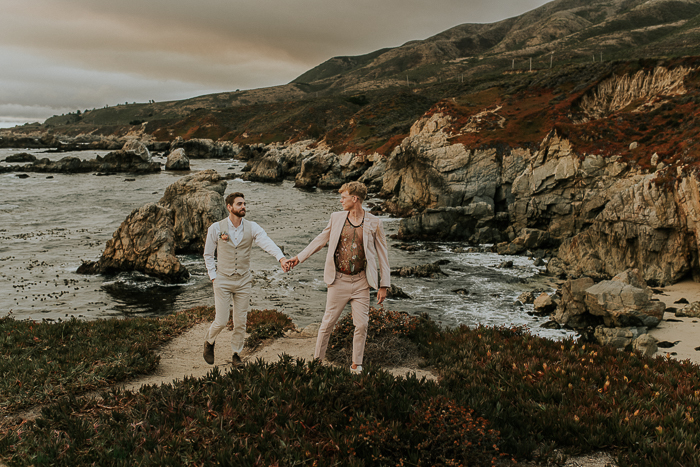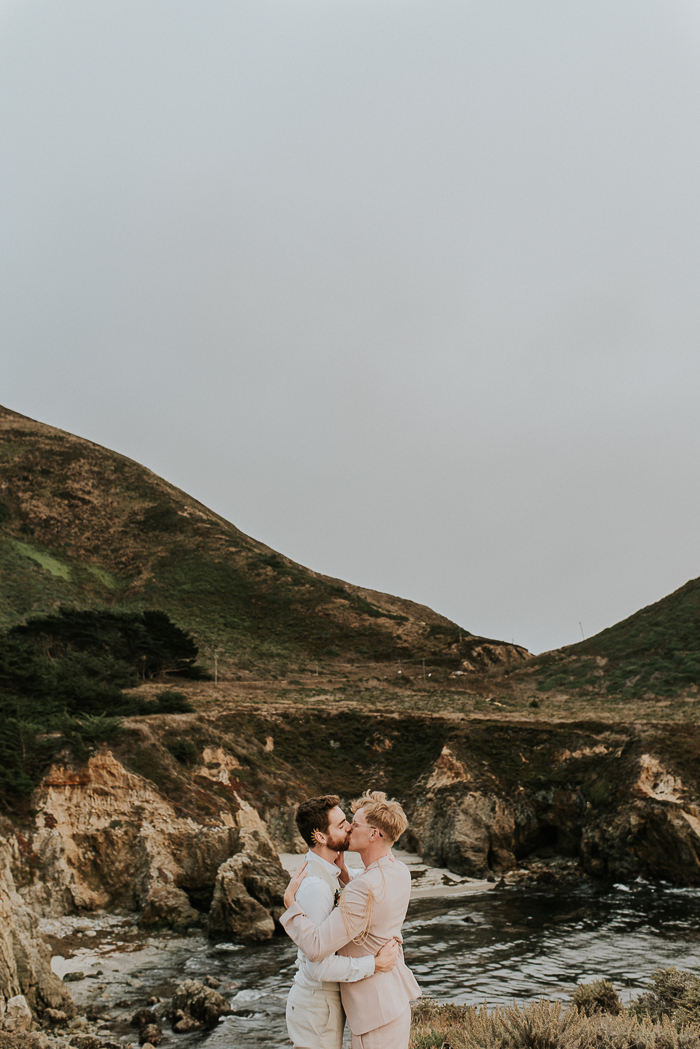 These Two Didn't Let A Wildfire Ruin Their Special Day
The most memorable part was that it actually got to happen! Two days before the big day, we had to switch the venue due to the wildfires in Big Sur. With less than 48 hours before the ceremony, we had to start from square one. Big Sur Lodge ended up being able to host the ceremony and gave us so much support in such a short time. We had to switch the beach we had planned on having our dinner and toast less than two hours before because it was closed. All-in-all, the most memorable part of the day was being amazed that it was all happening so flawlessly. It ended at the most perfect time—sunset on the beach.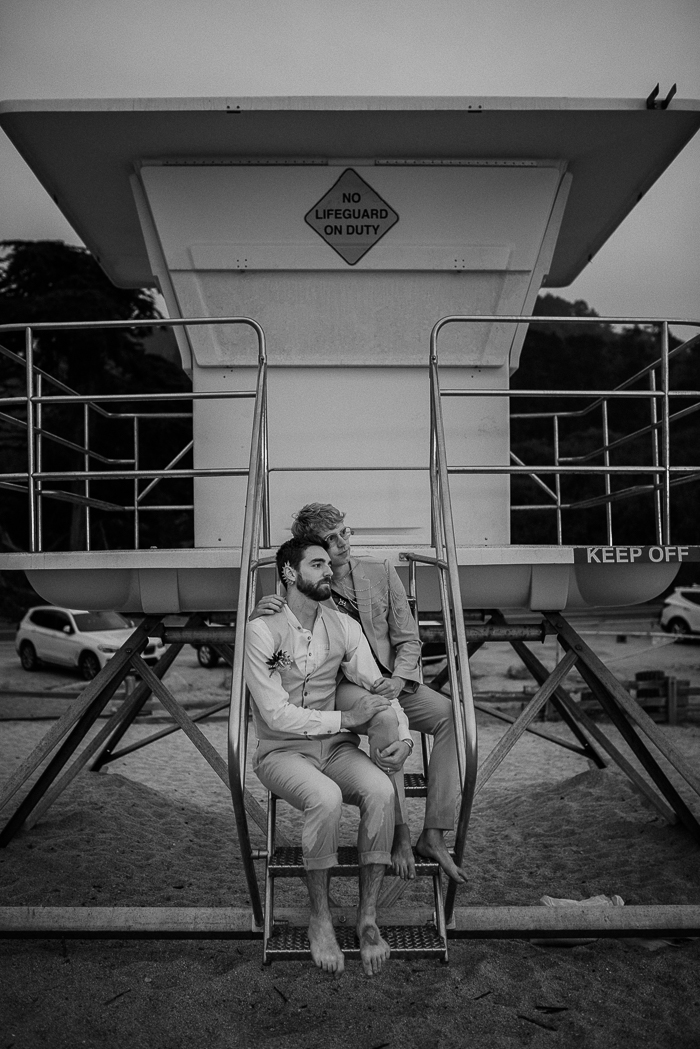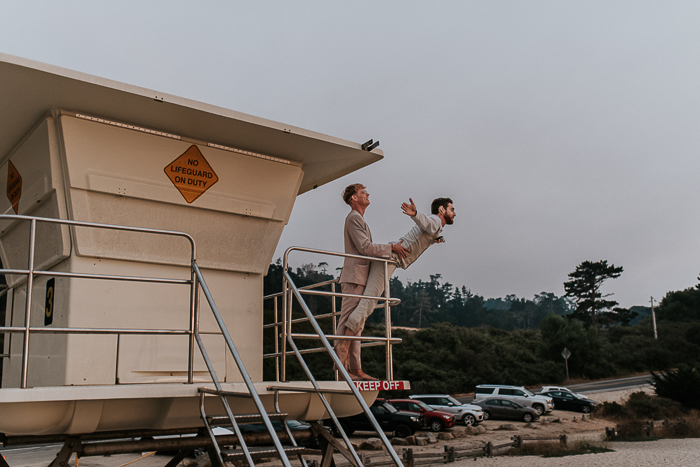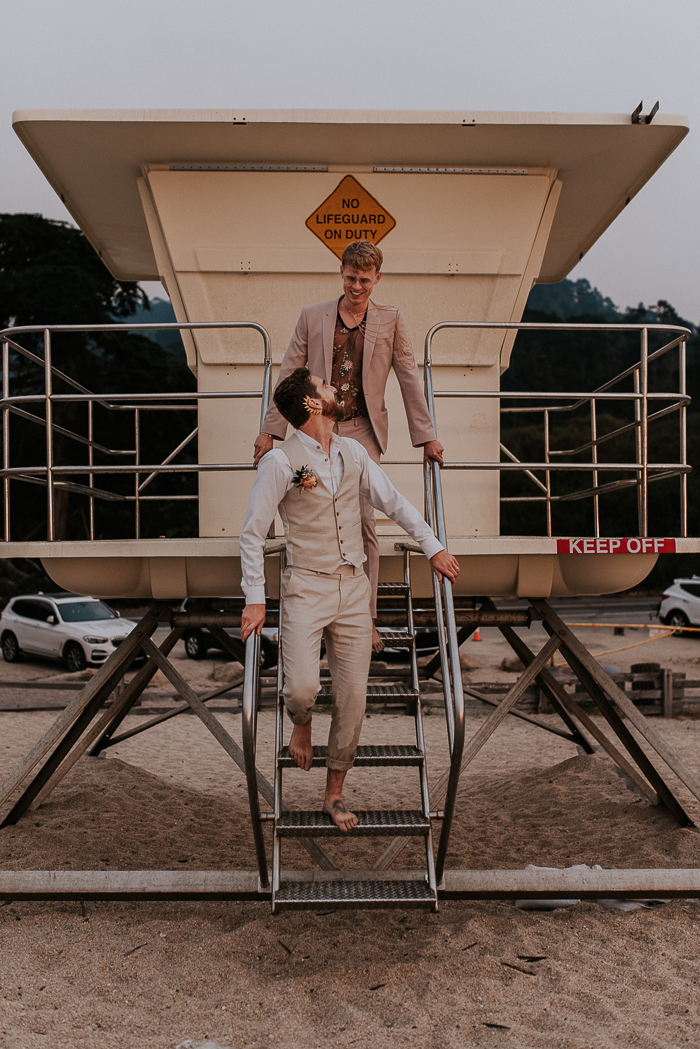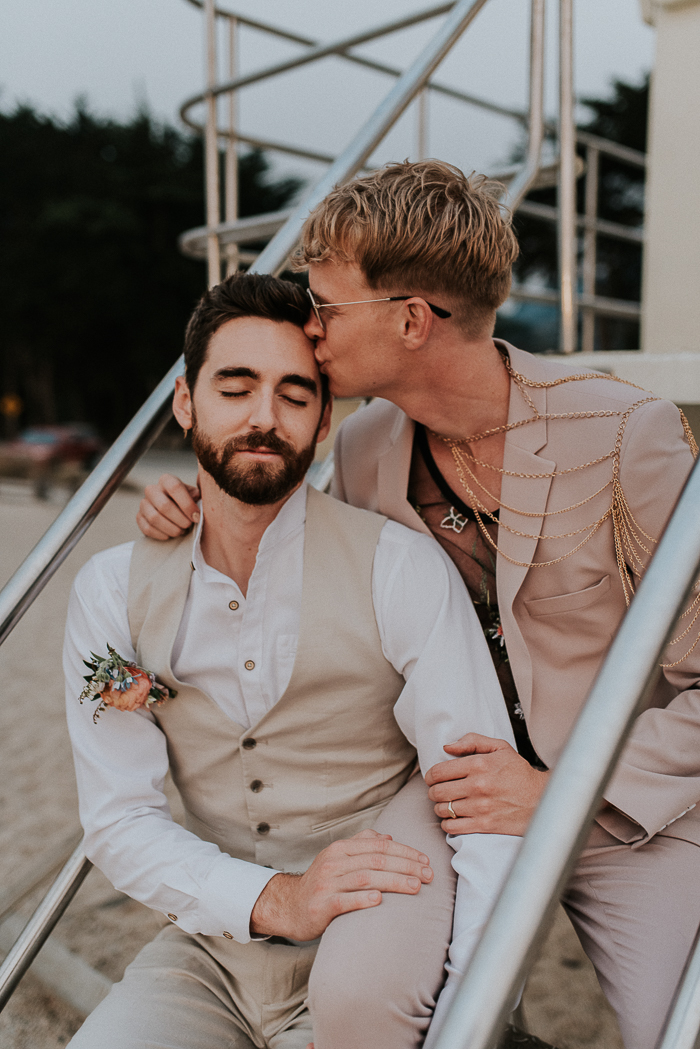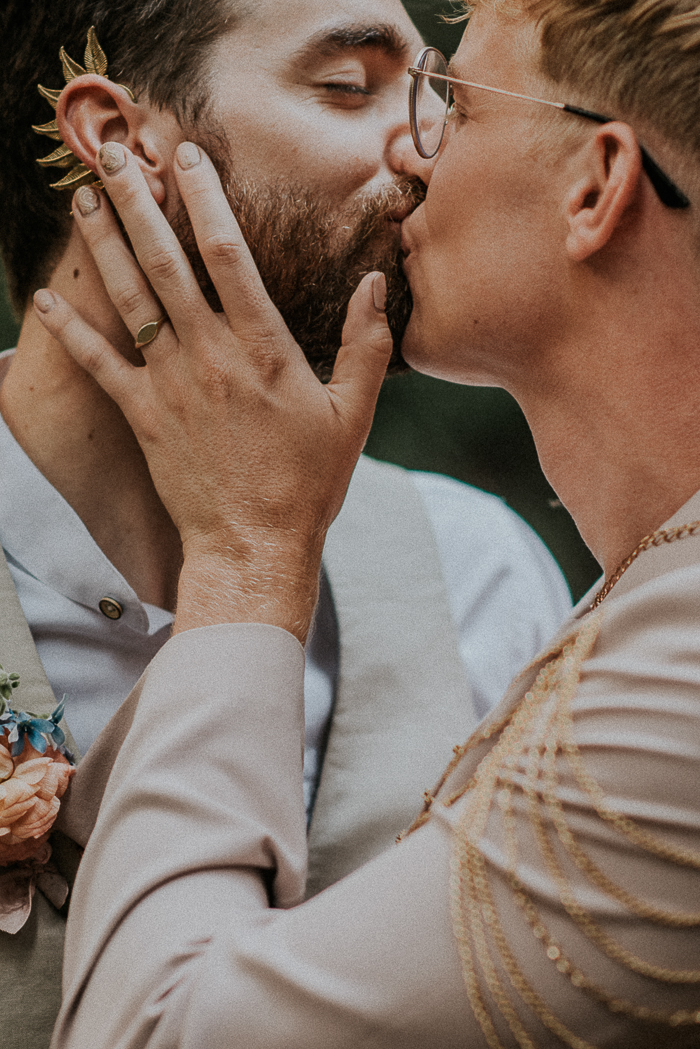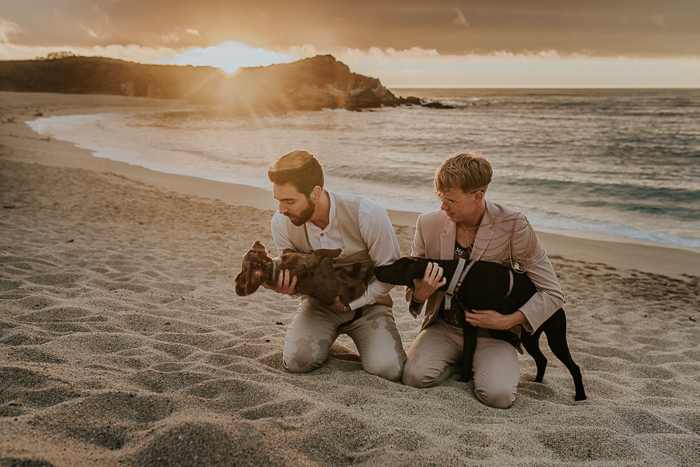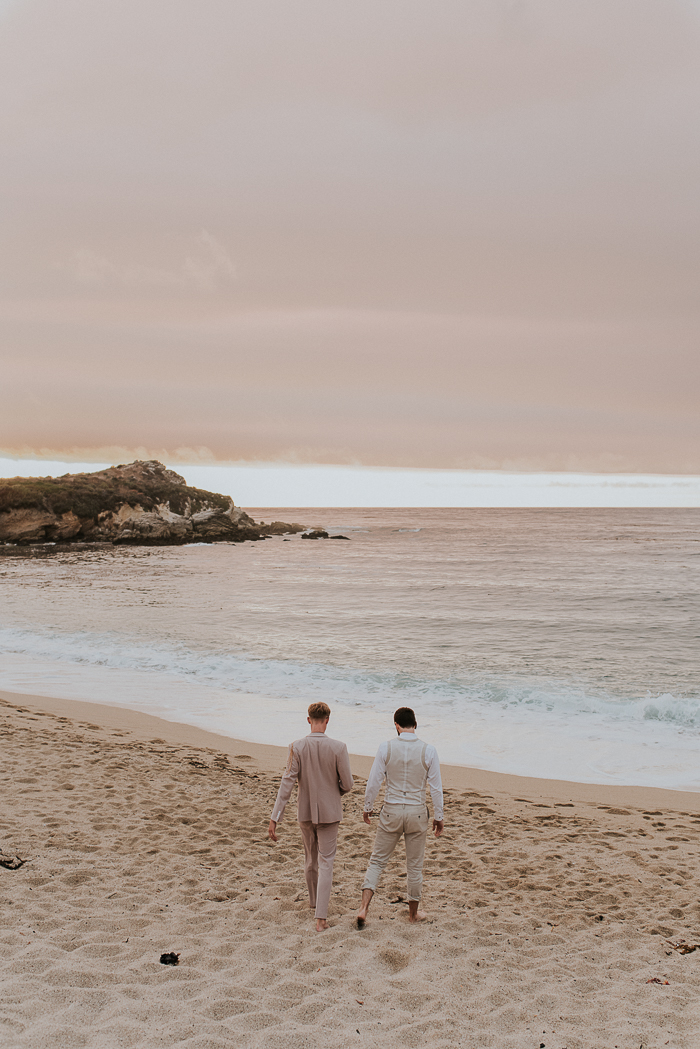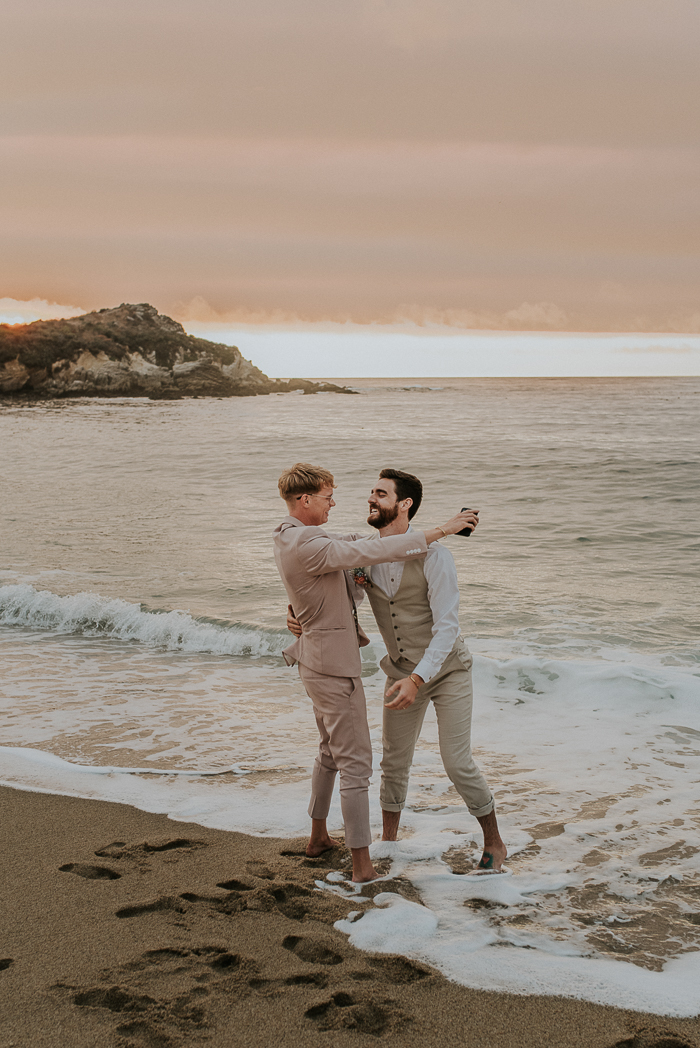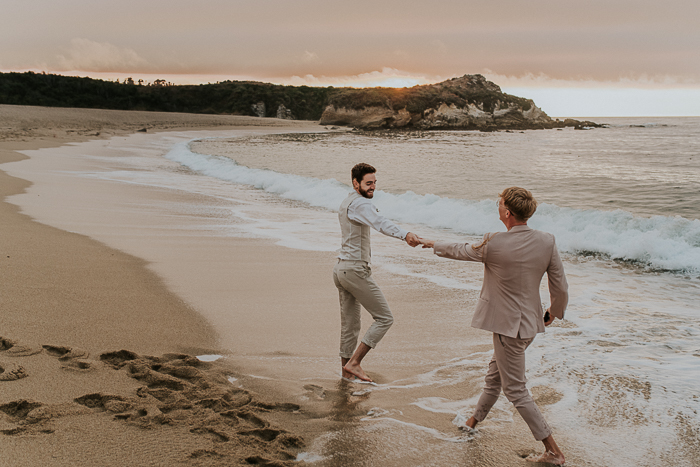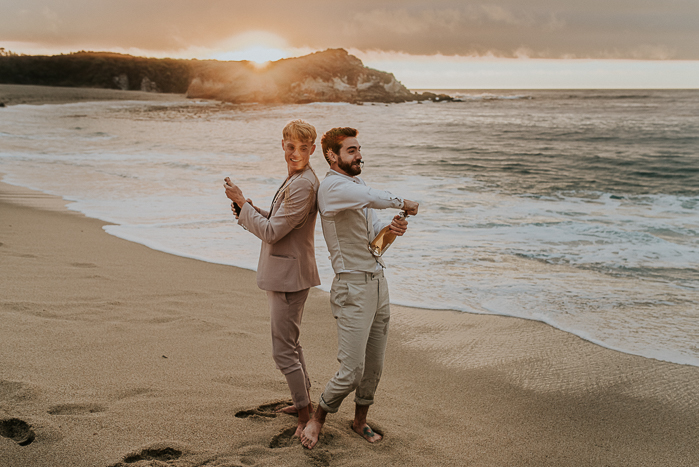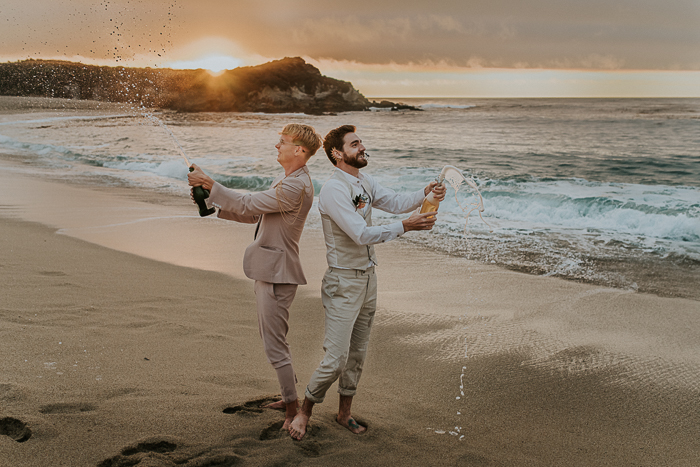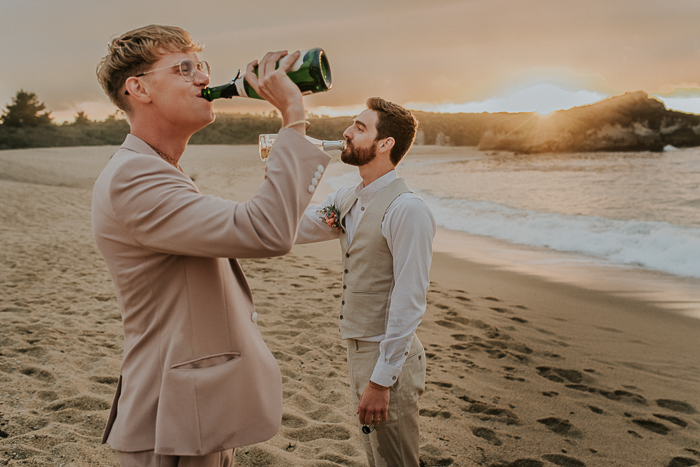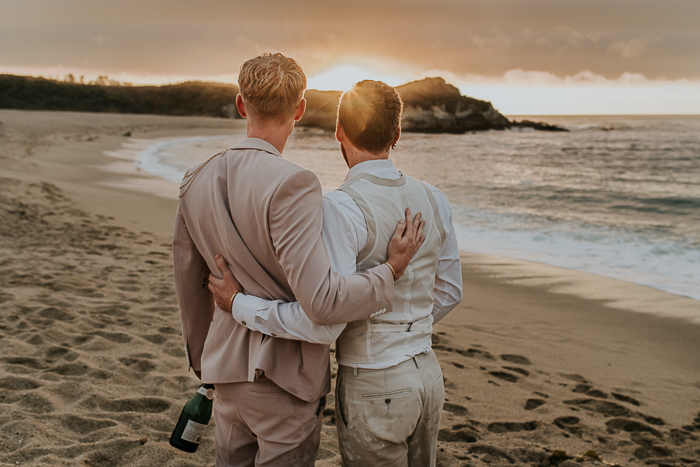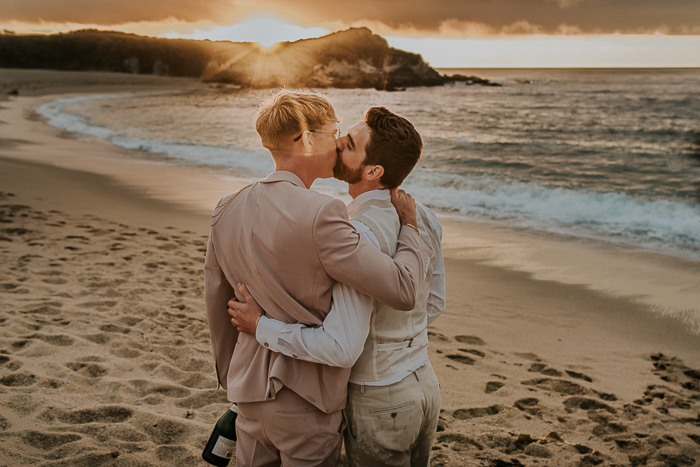 Congratulations again to Kyle and Chandler on their Big Sur micro wedding at Big Sur Lodge! We're so glad that Heather Purdy shared it with us. If you're planning your own micro nuptials, check out our guide on hosting a creative micro wedding!