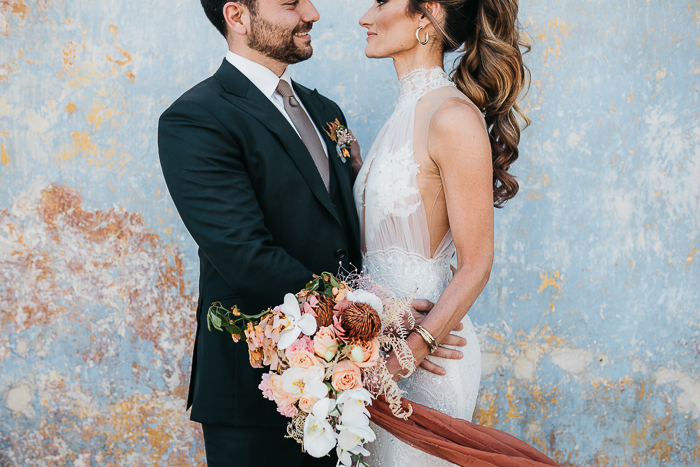 An impromptu elopement, a ripped wedding dress, a colored custom suit, and some not-so-bridesmaid bridesmaid dresses–this opulent and fashion-forward Antigua wedding was far from traditional. Sonya and Daniel didn't let COVID get in the way of their special day. With 30 of their closest friends and family members, the two said "I do" in a truly magical destination wedding.
With the help of planner Carolina Mendez Events and second shooter Brogen Jessup, the Santa Clara Ruins were transformed into a breathtaking wedding venue. The dilapidated ruins were complete with lush greenery, an abundance of pink florals and baby's breath, and a runway fit for a fashion show.
After exchanging vows, the newlyweds partied the night away under the stars in an outdoor reception at Pensativo House Hotel. Details included colorful glassware and candles, a canopy of lights, and a fire show on the dance floor. Luckily photographer Daniel Lopez Perez was there to capture every well-thought-out aspect of these trendy nuptials.
The Couple:
Sonya and Daniel
The Wedding:
Santa Clara Ruins, Antigua, Guatemala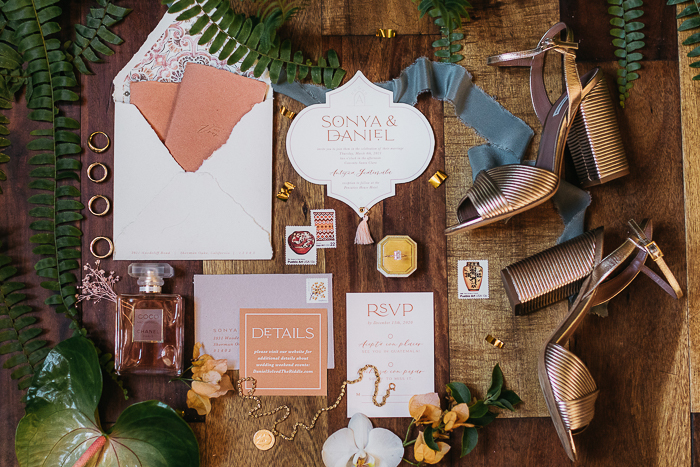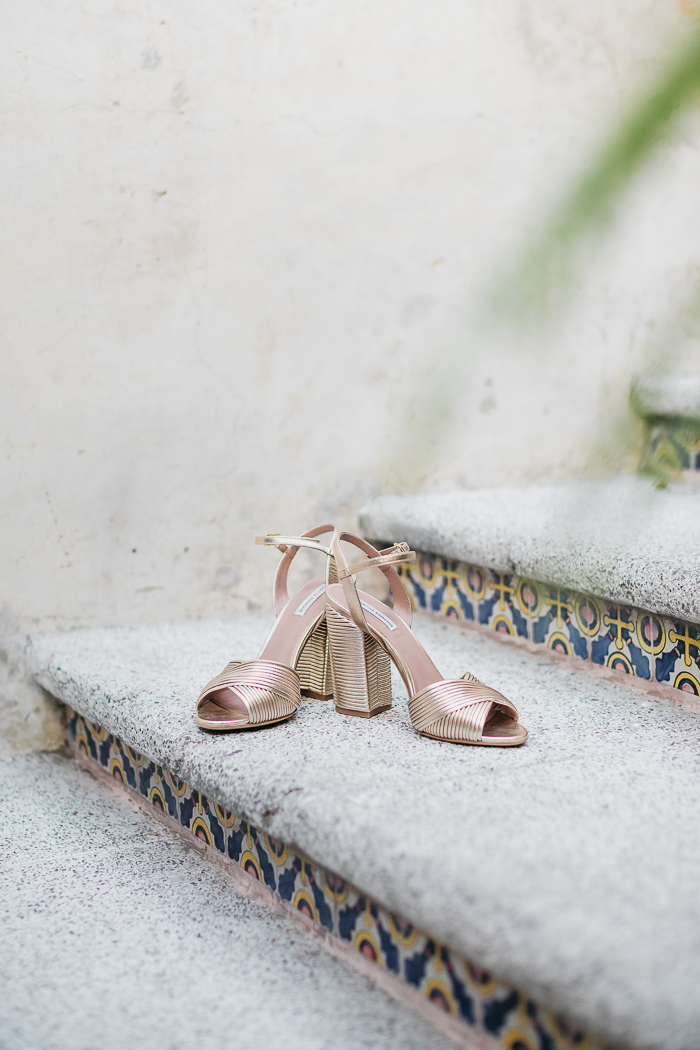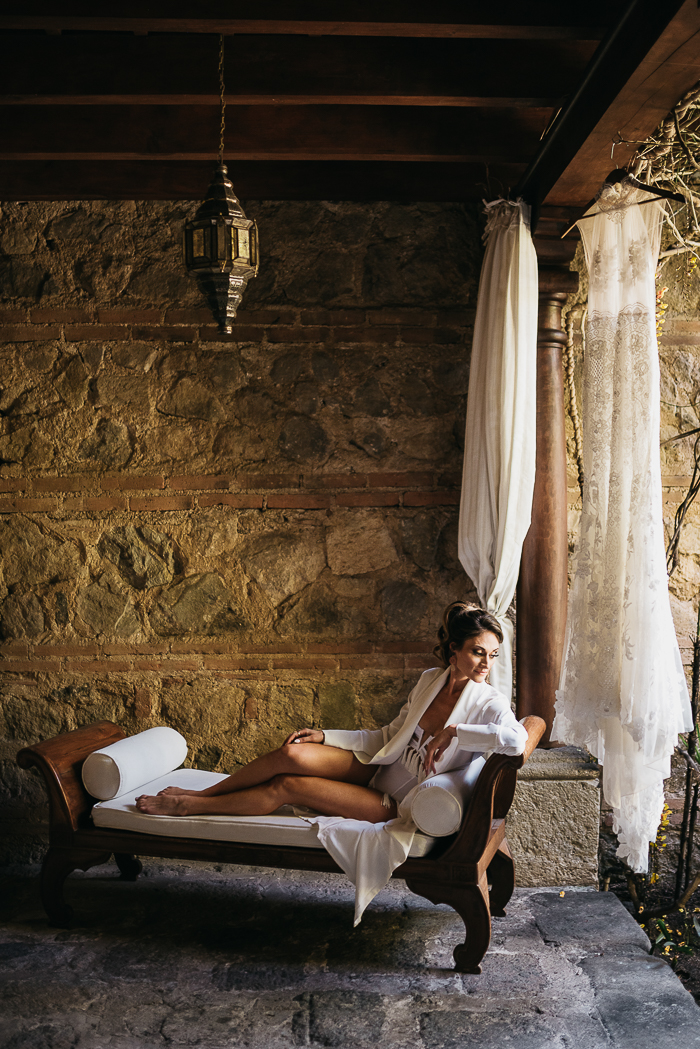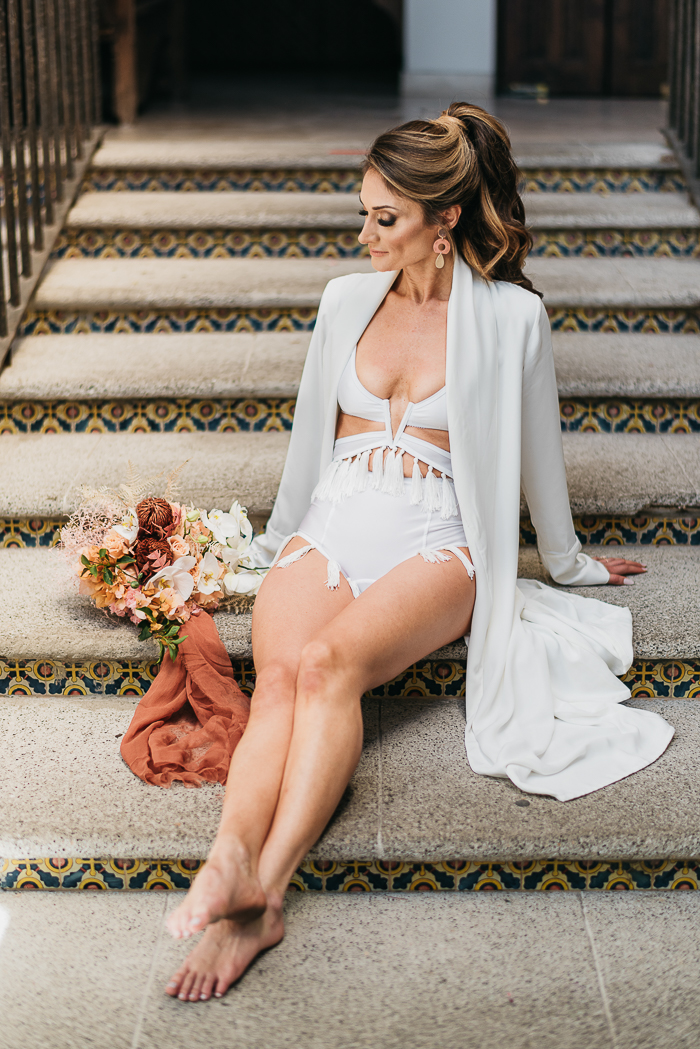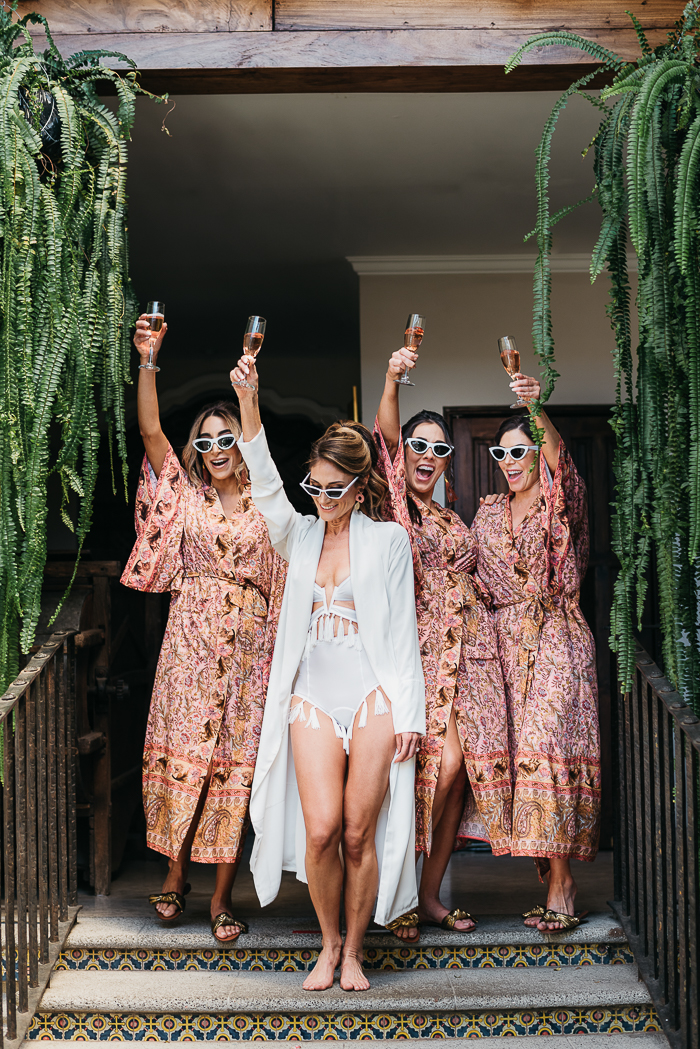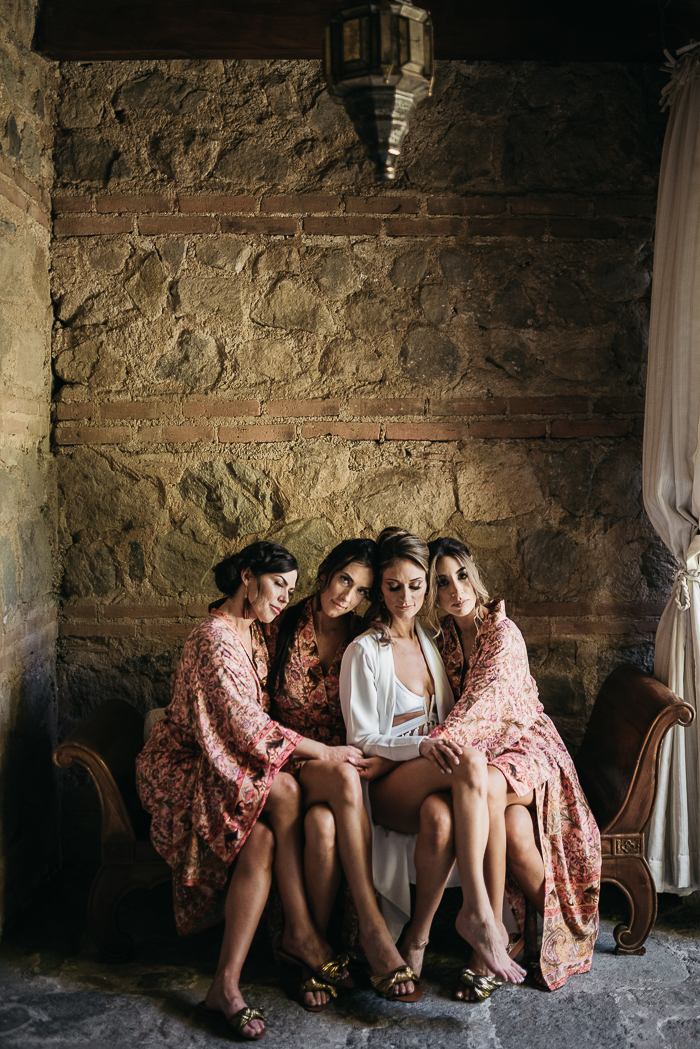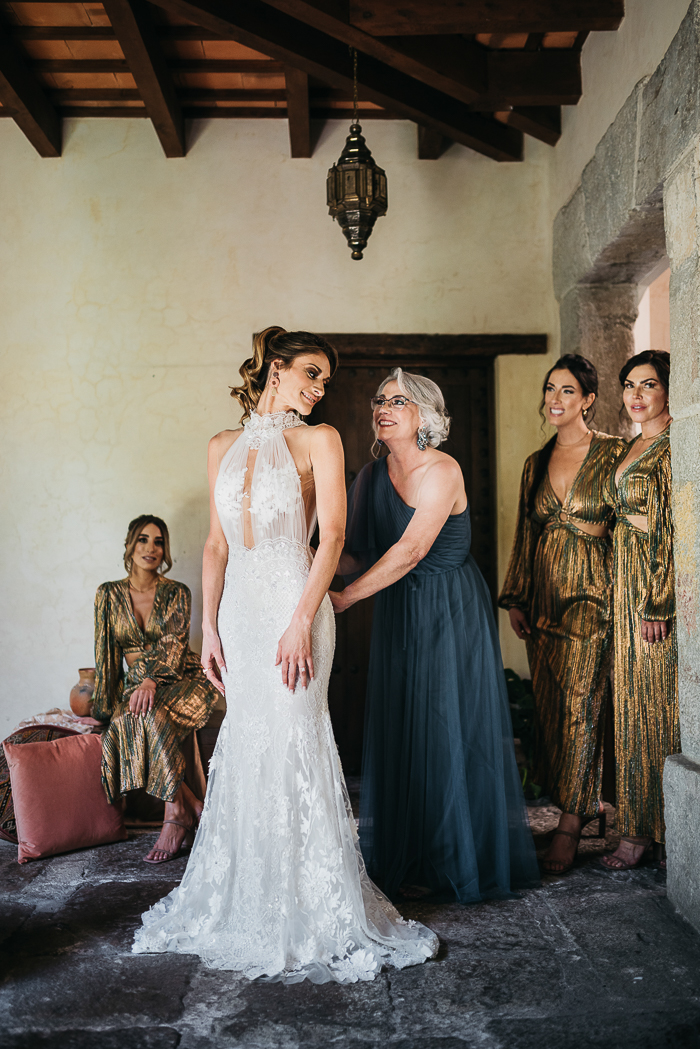 Shop similar bridesmaid dresses: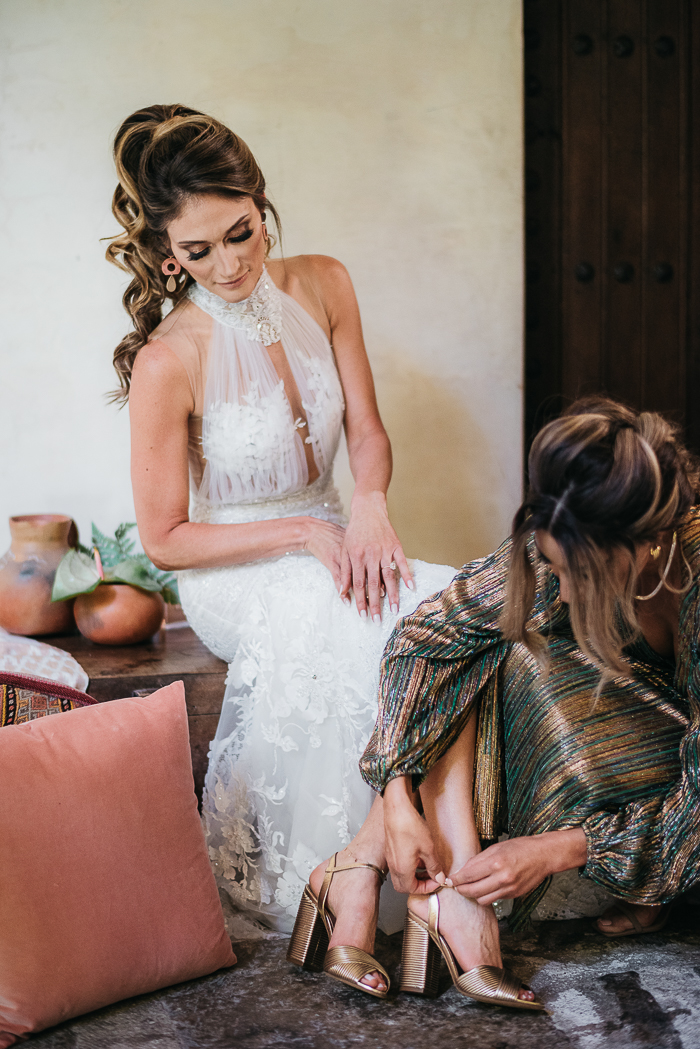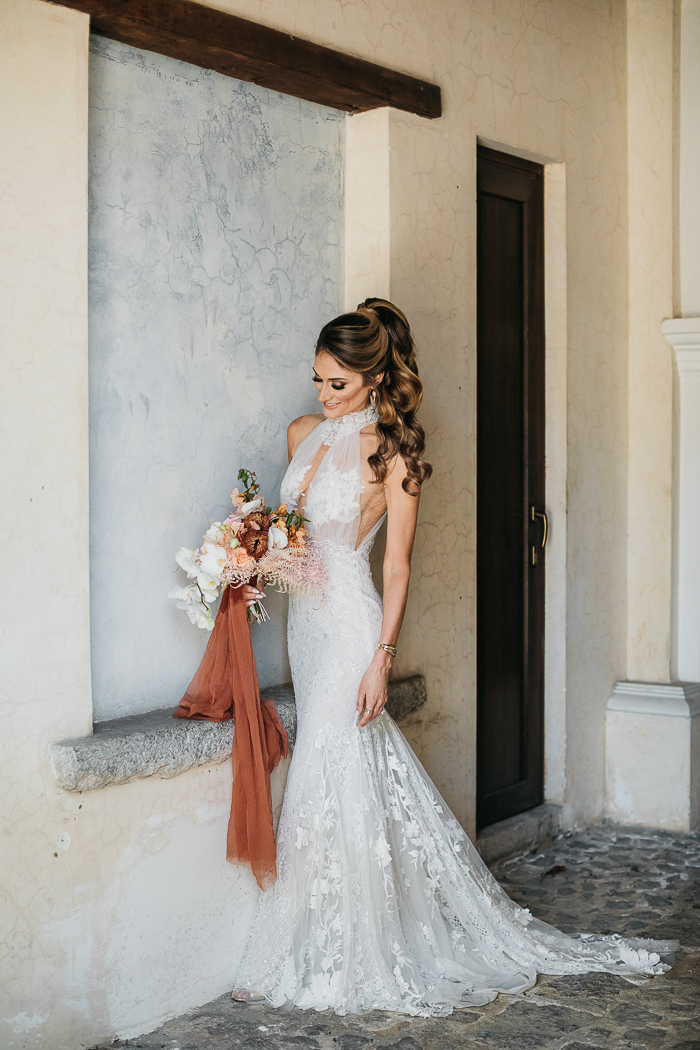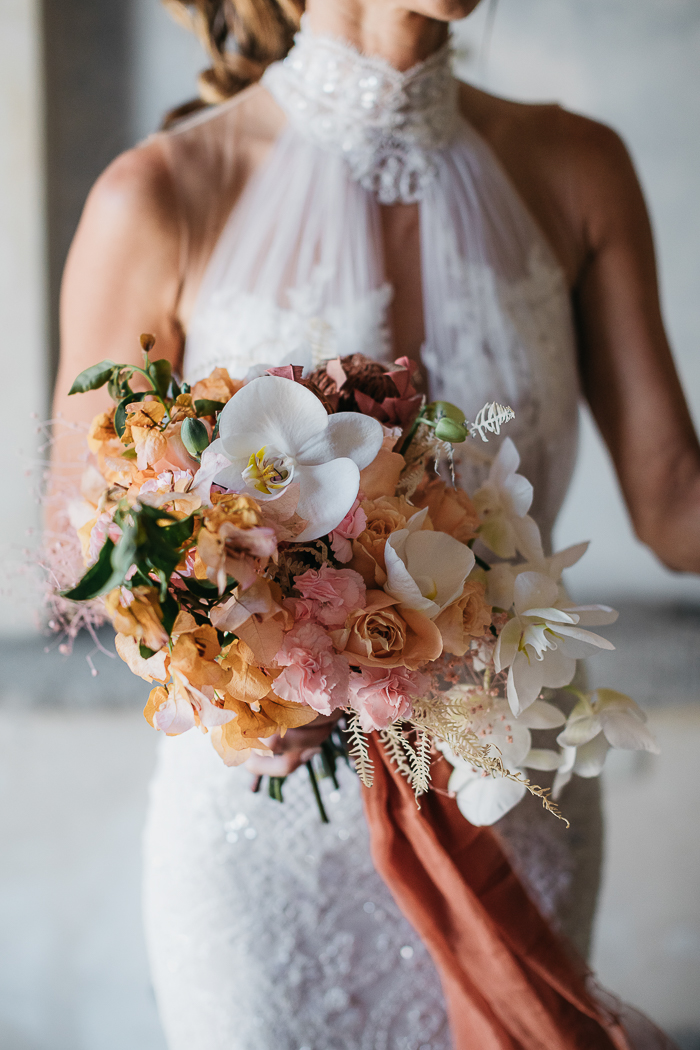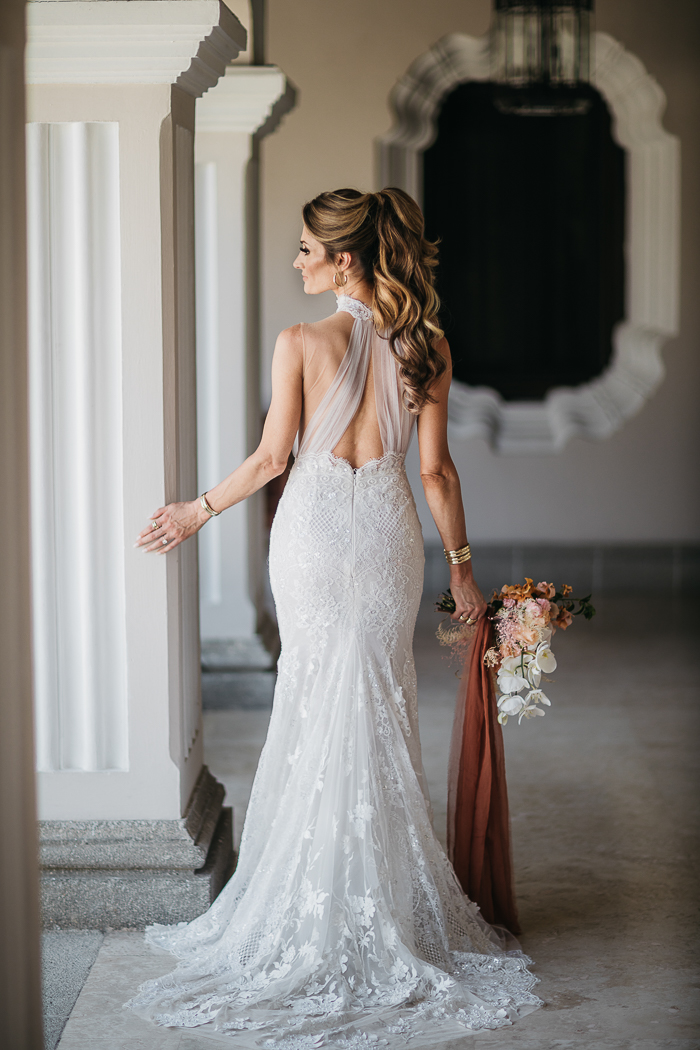 A Ripped Wedding Dress
Antigua has the most beautifully colored walls of any town you'll see. There was one wall in particular that I fell in love with and saved to show my photographers. On the morning of our wedding, we had 30 minutes for portraits until the ceremony, so we snuck out without anyone noticing and caught two tuk-tuks to my beloved wall. Mishka–our photographer–was in the first tuk-tuk, and Daniel and I were in the second tuk-tuk following her. As we drove down the road with all the bystanders waiving to us, I felt a tug on my dress. We came to a screeching halt, and I jumped out to see what happened. My wedding gown was wrapped so badly in the wheel of the tuk-tuk that we couldn't even get it out. The driver had to drive forward so we could pull it out. Once we got it free, we saw that it was ripped from my calves down! I was in shock. Miska jumped into action and reminded me that it didn't matter. What mattered the most was our love and that we were getting married.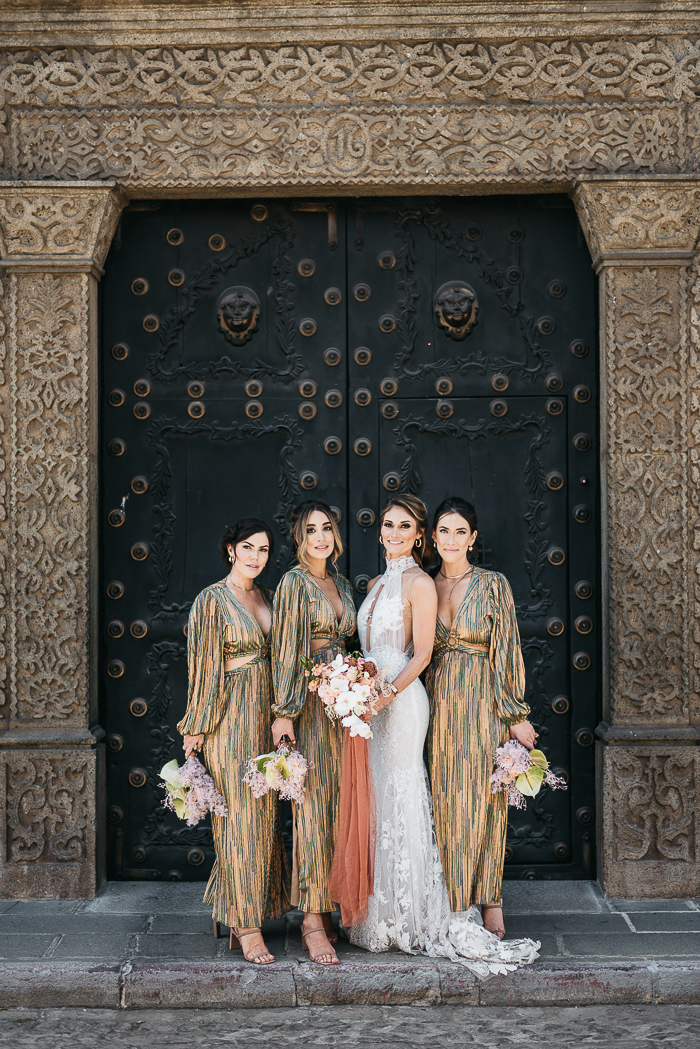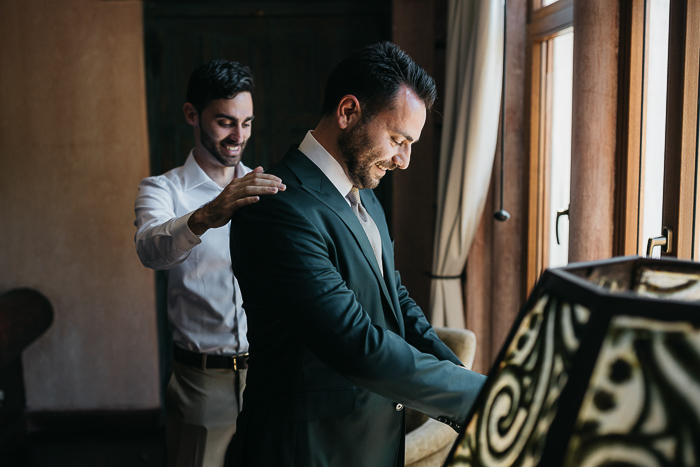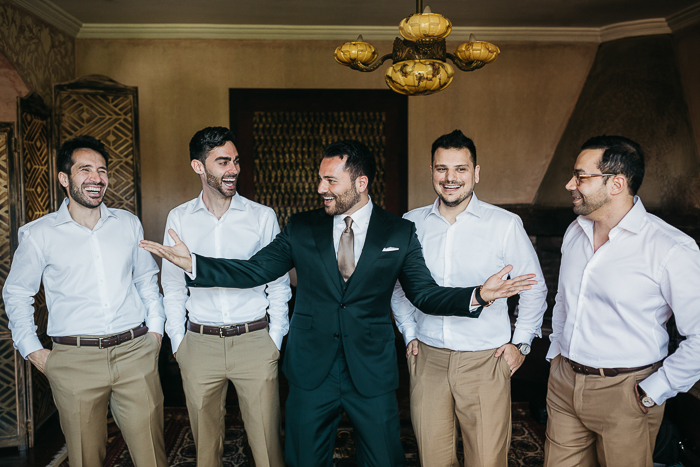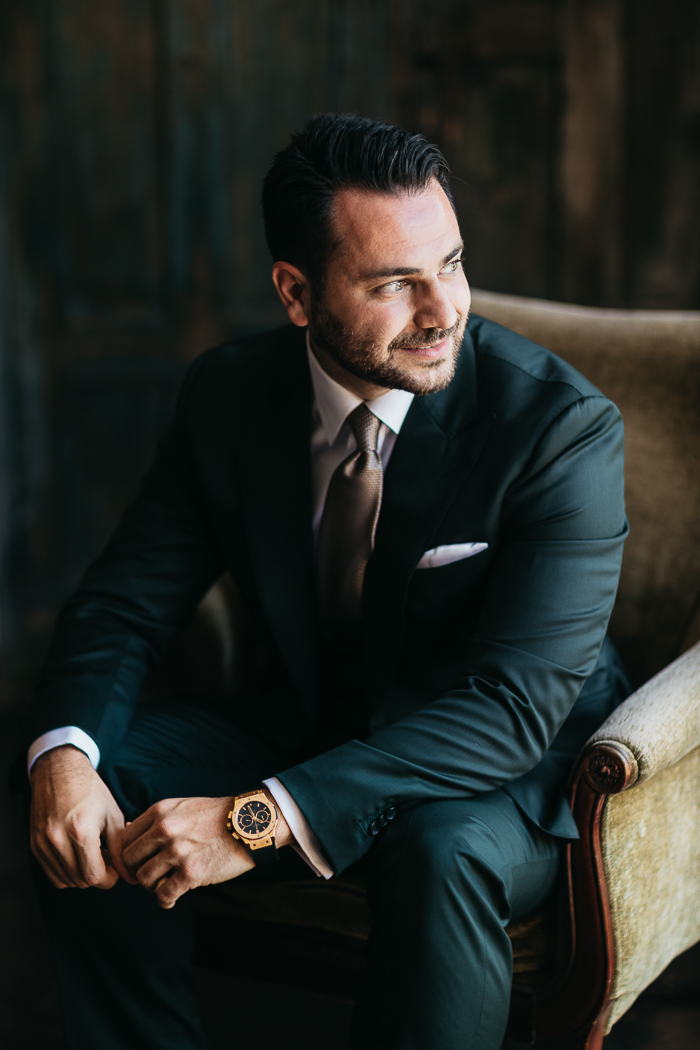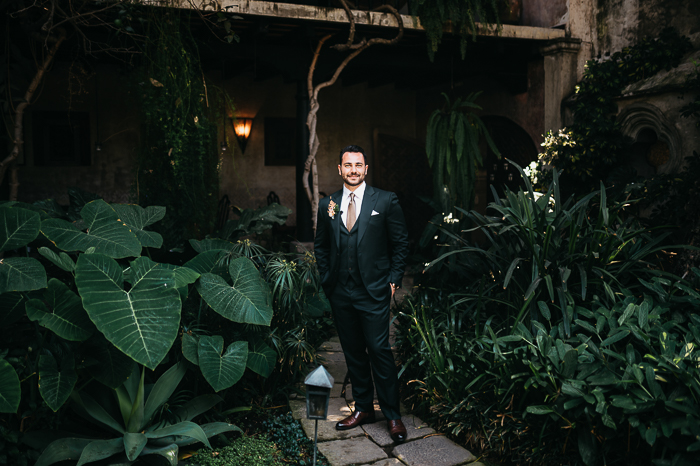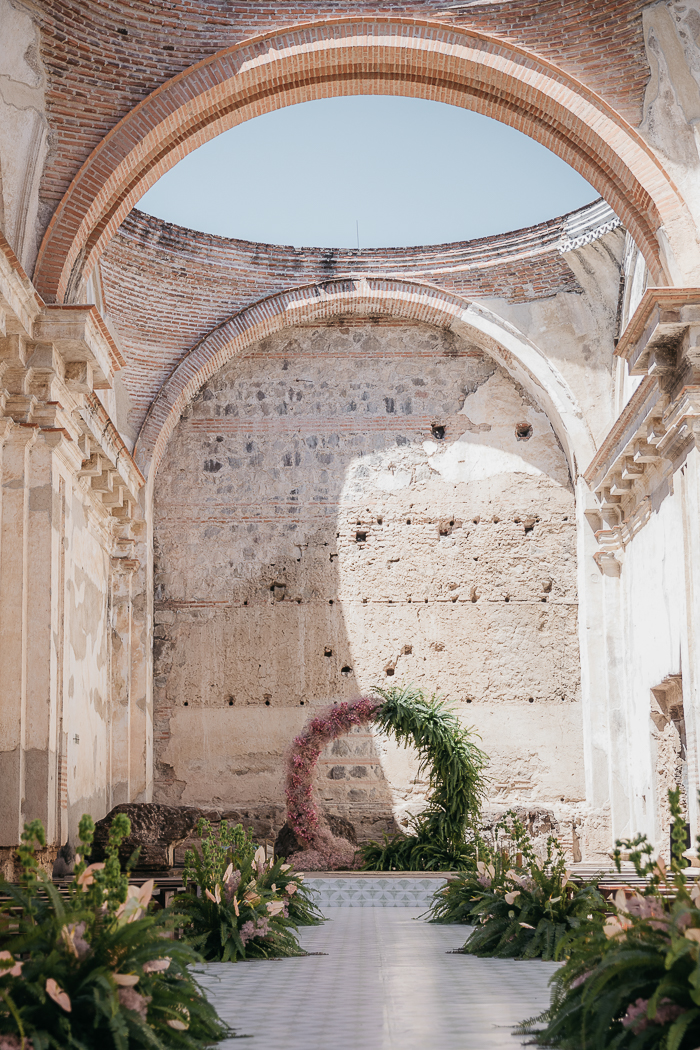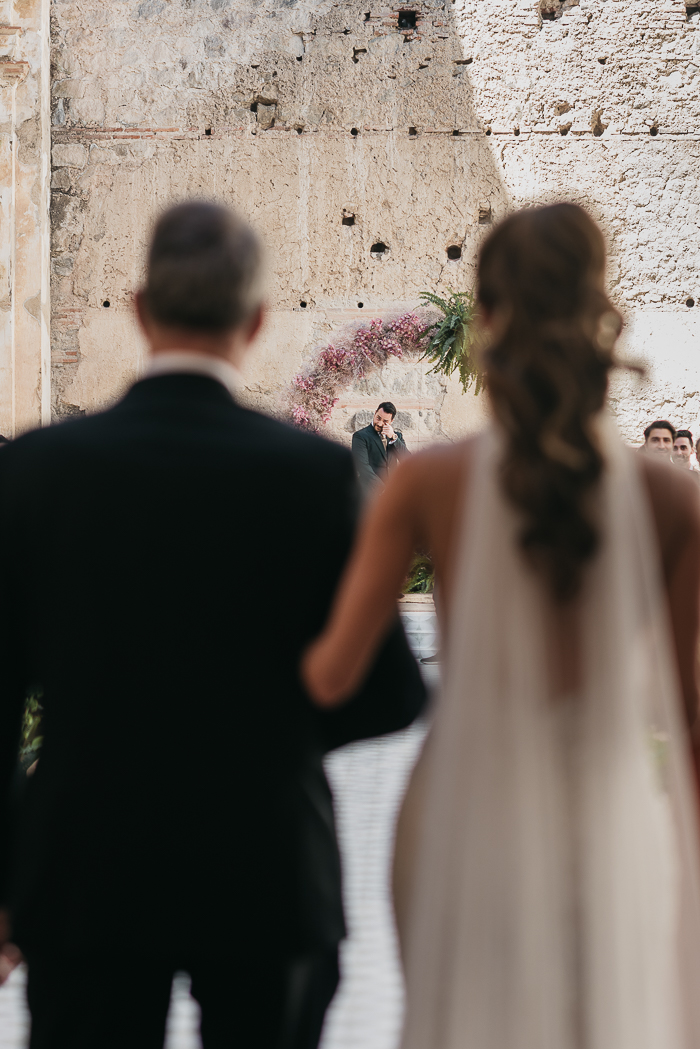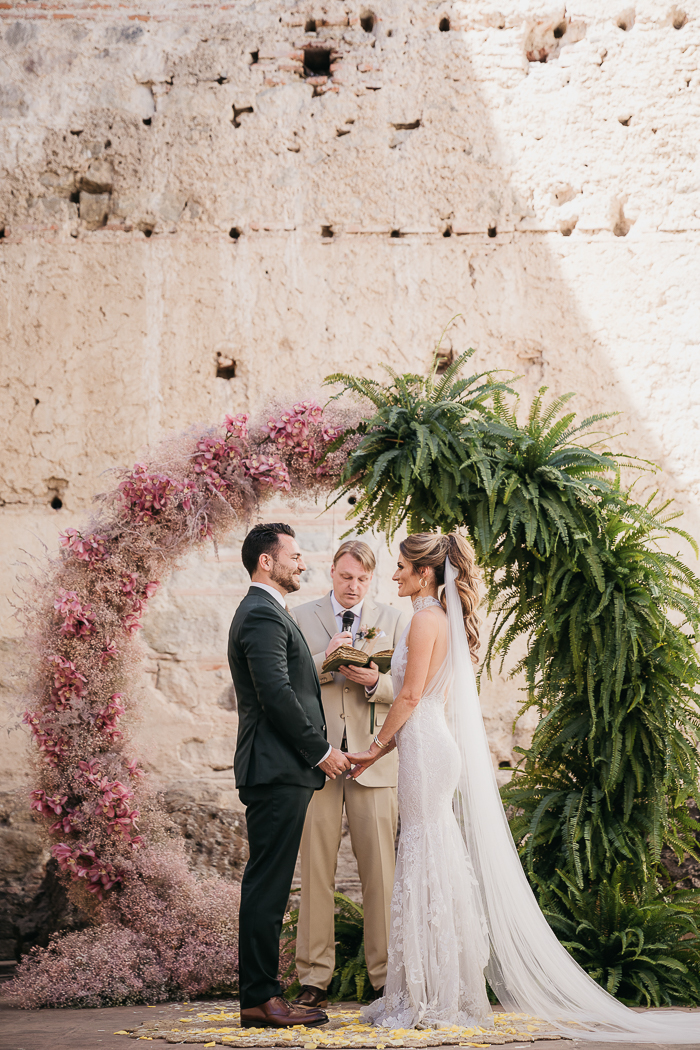 An Impromptu Elopement Before The Big Day
We had an impromptu "elopement" when we scouted Guatemala with a local Shaman, Isaias, and his wife. Only me, my dad, and my now husband were there, but the stars aligned and we went for it. We were meeting different vendors during that trip, and he said the date we chose in the future was not an ideal date for marriage, so we asked when a good date was, and he said the next day. We went for it! Fast forward a year to our actual wedding, and we asked if he would share our experience with our guests and perform a ceremony with our officiant and best friend, Mike.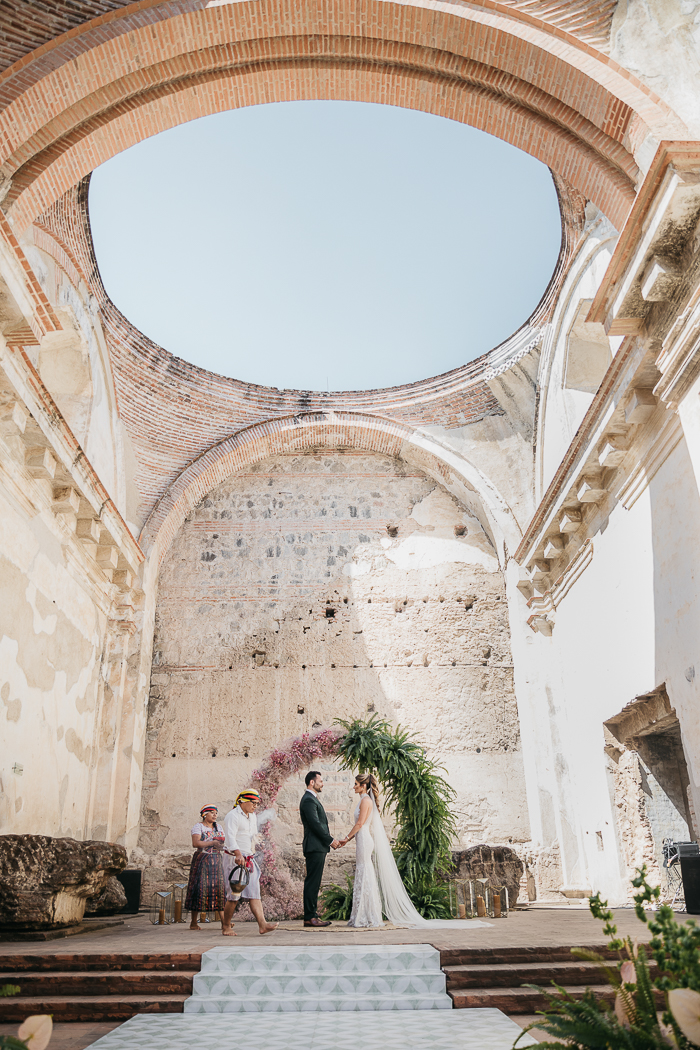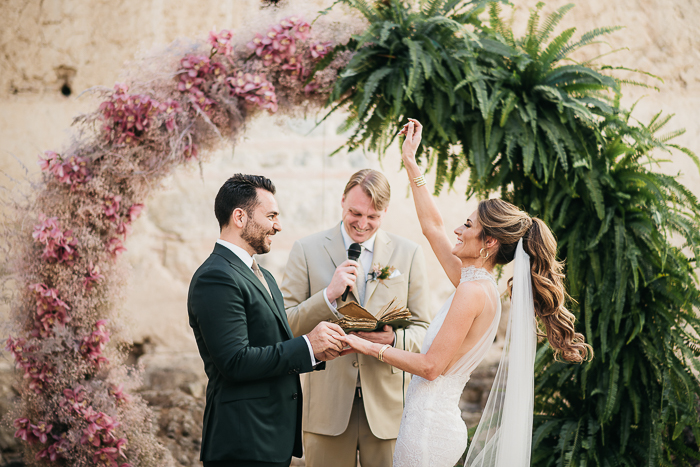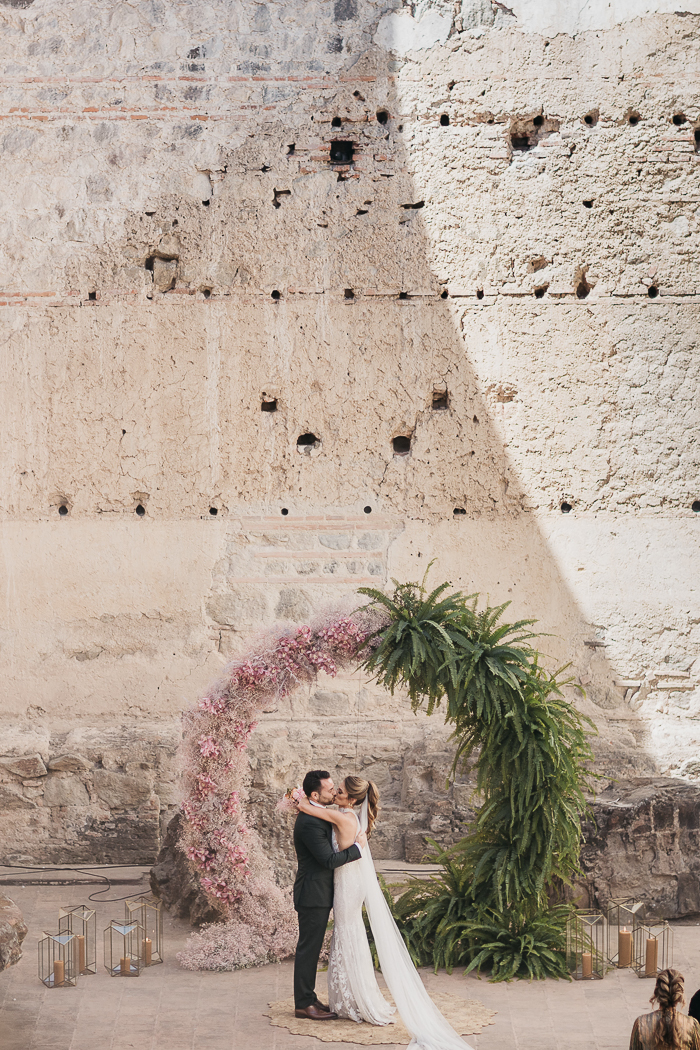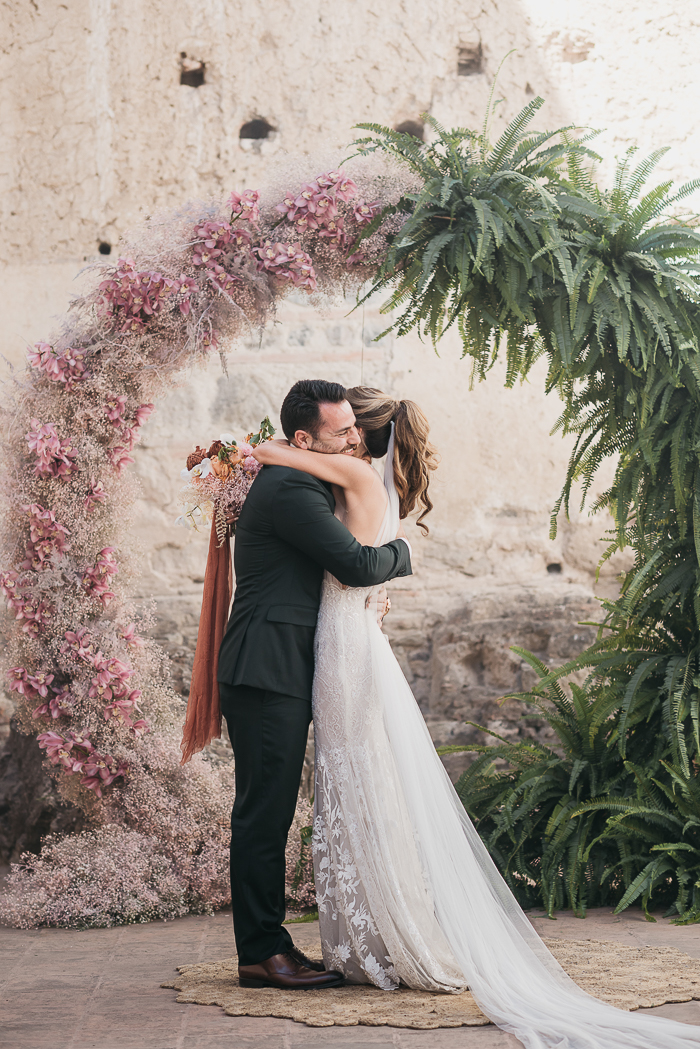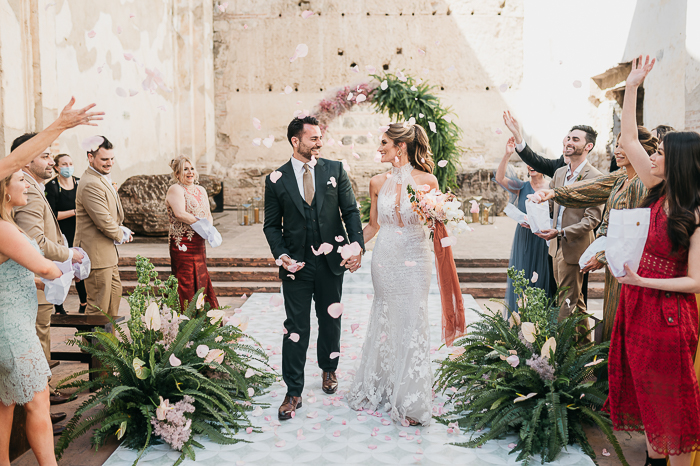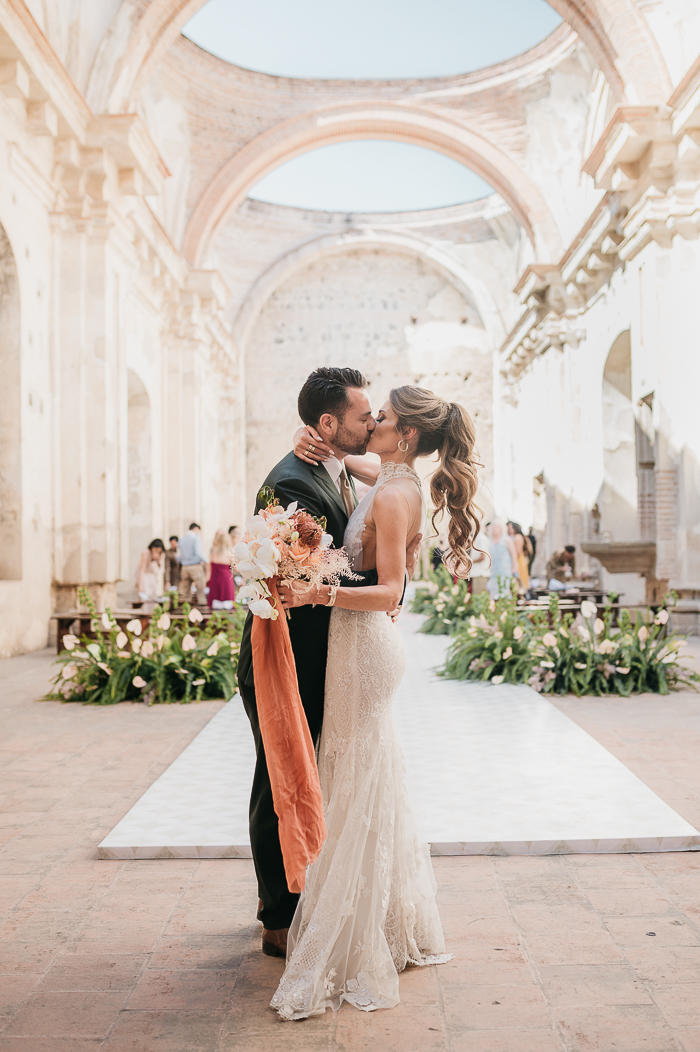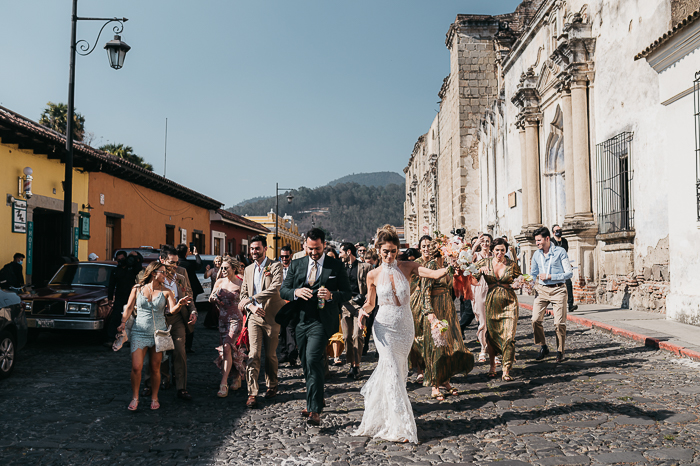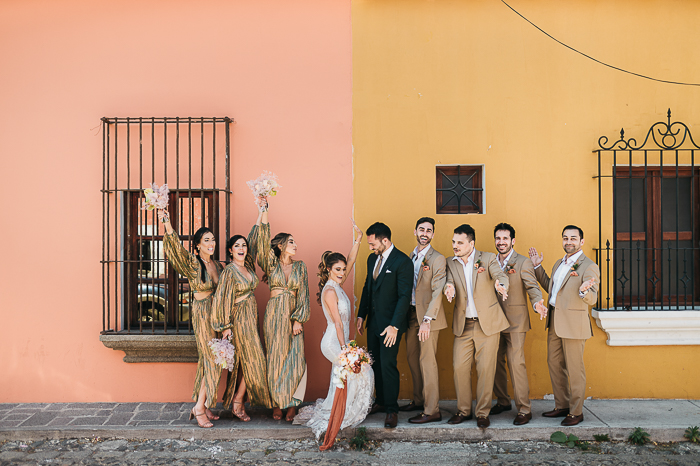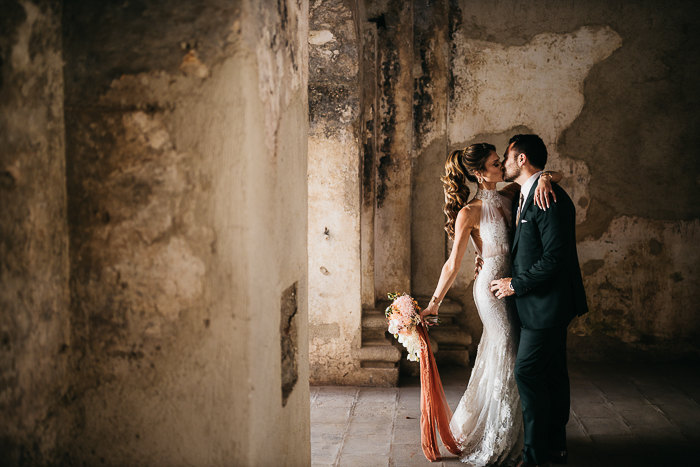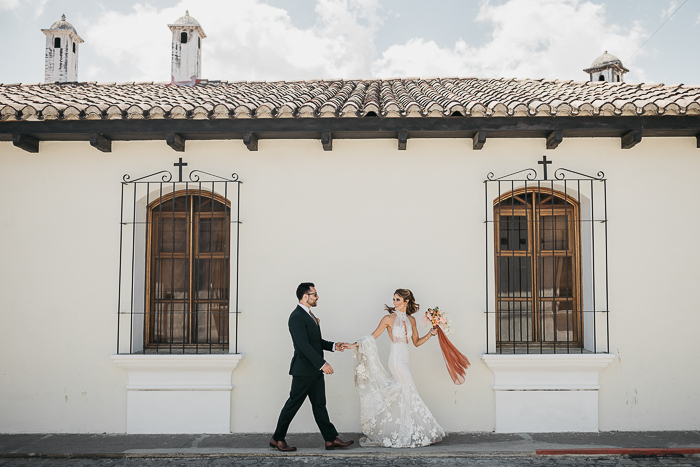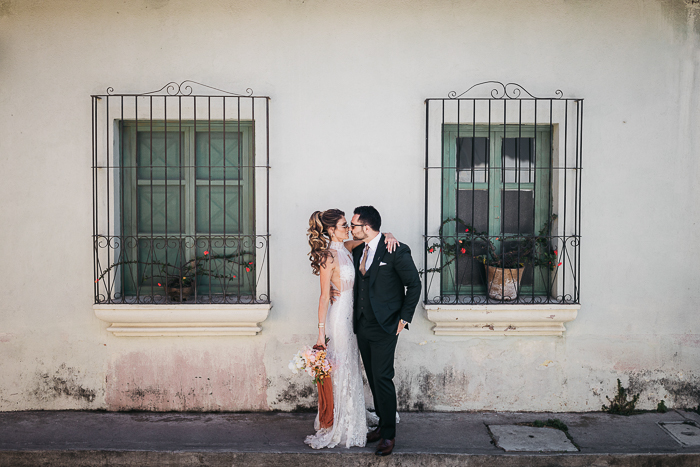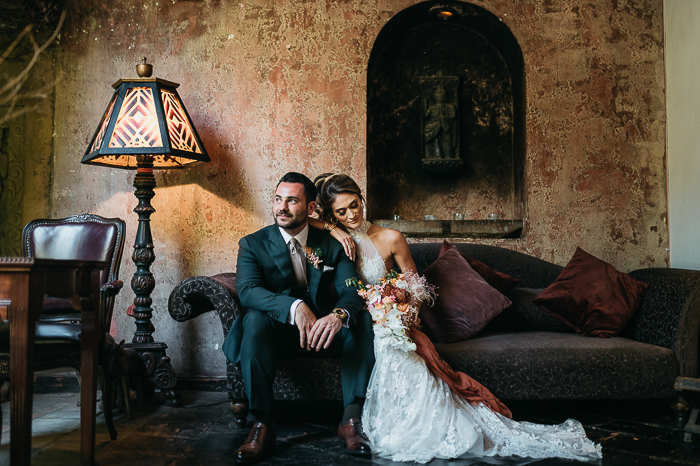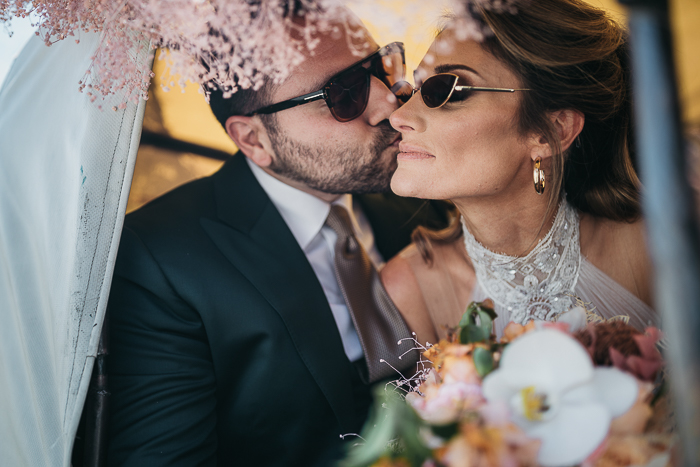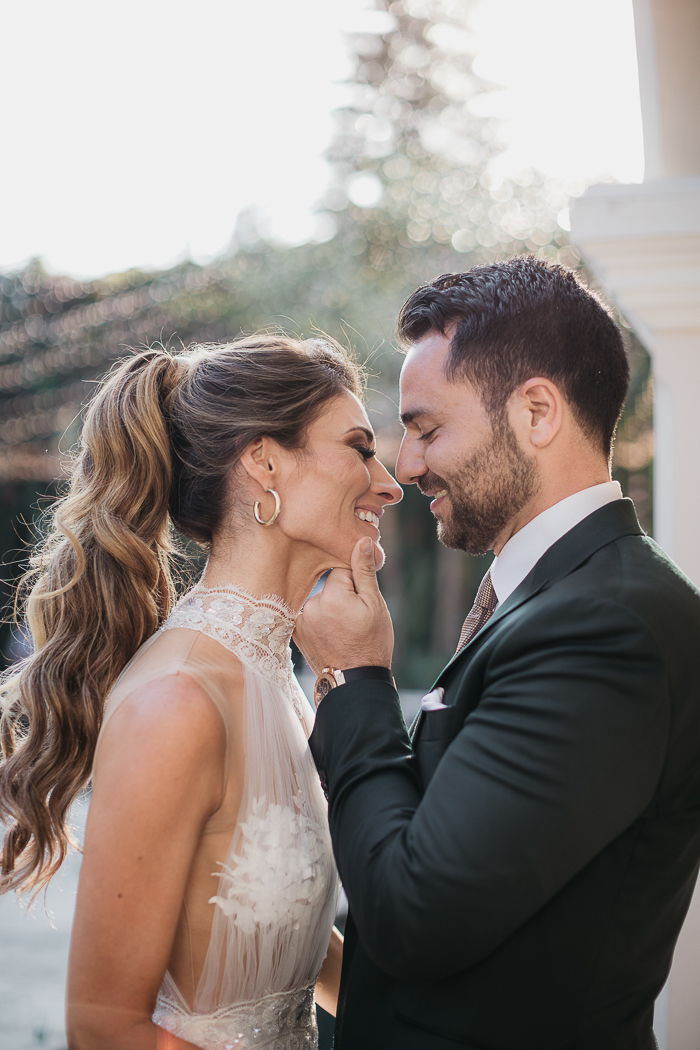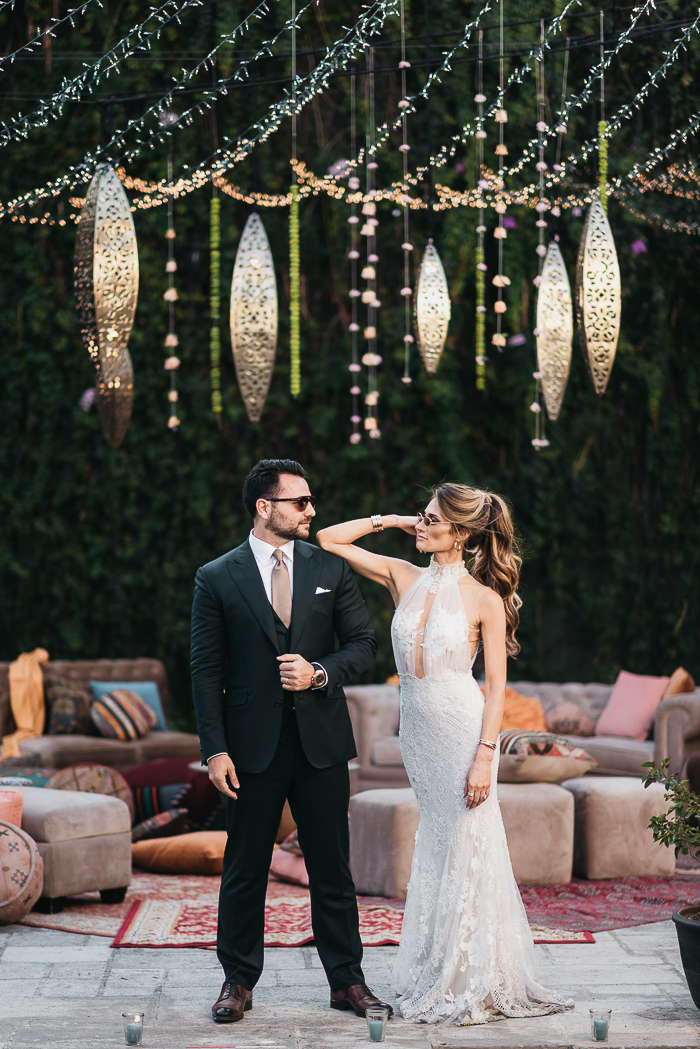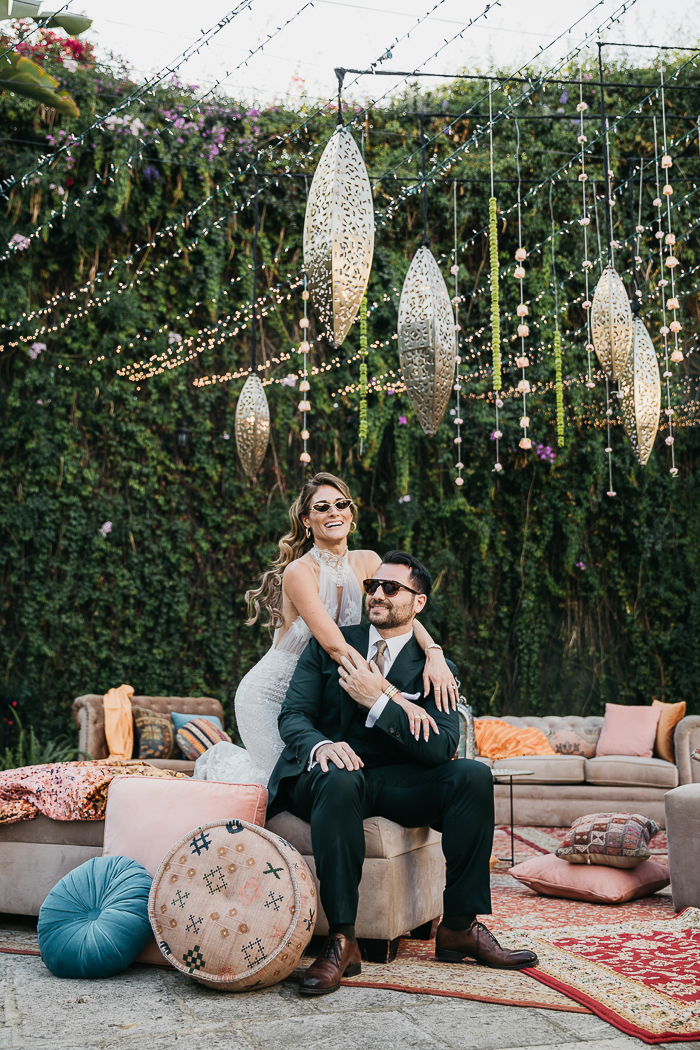 Going The Unconventional Route At The Antigua Wedding
My mom told me not to go to "trendy" and that it's better to be "classic." When you look back at your photos, you want them to be timeless. If you go too outside the box, then you might regret it. Sure, I see the beauty in the classic black tuxedo and wedding dress, but I am more dynamic than that. I can have elegance and still bring something more to the table. I am so glad we went for it–from Daniel's green custom-made suit to the bridesmaids' not-so-bridesmaid dresses to the unique color palette. It was much more our style!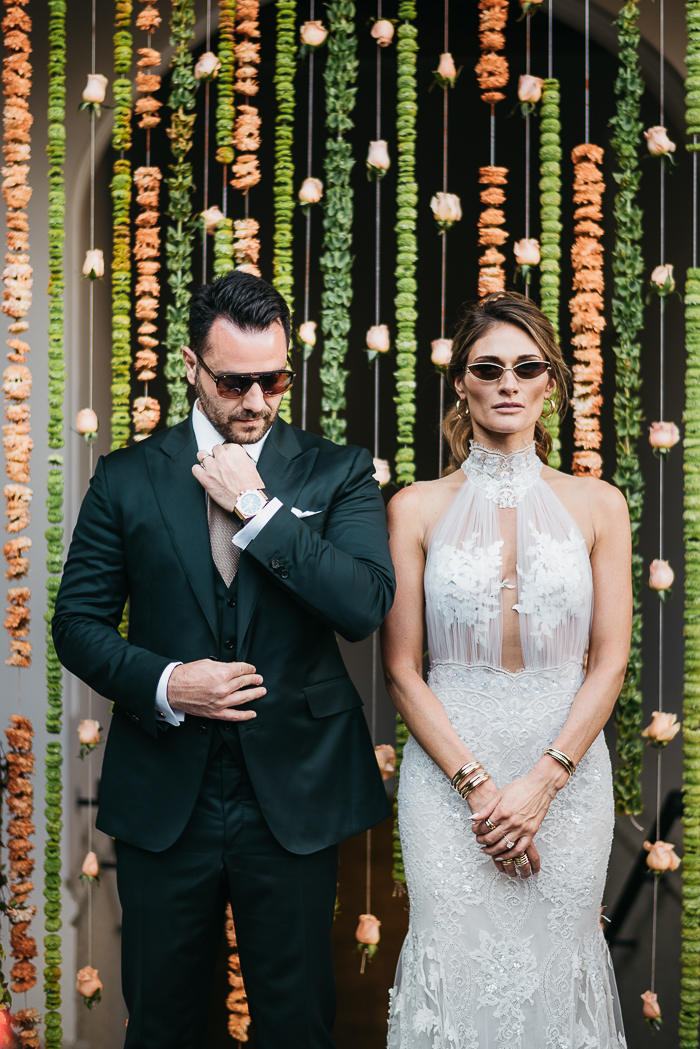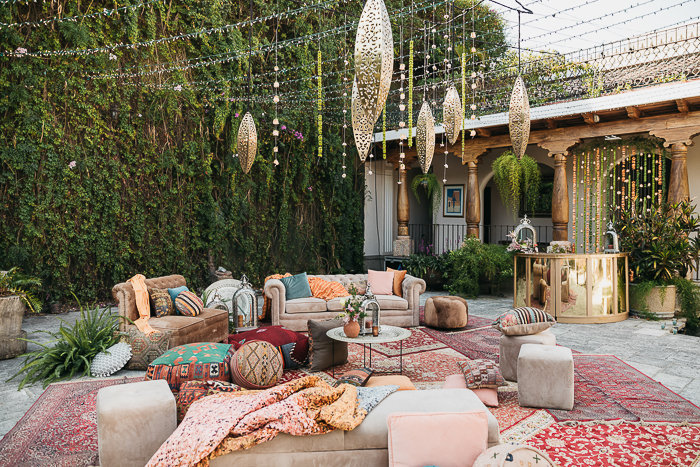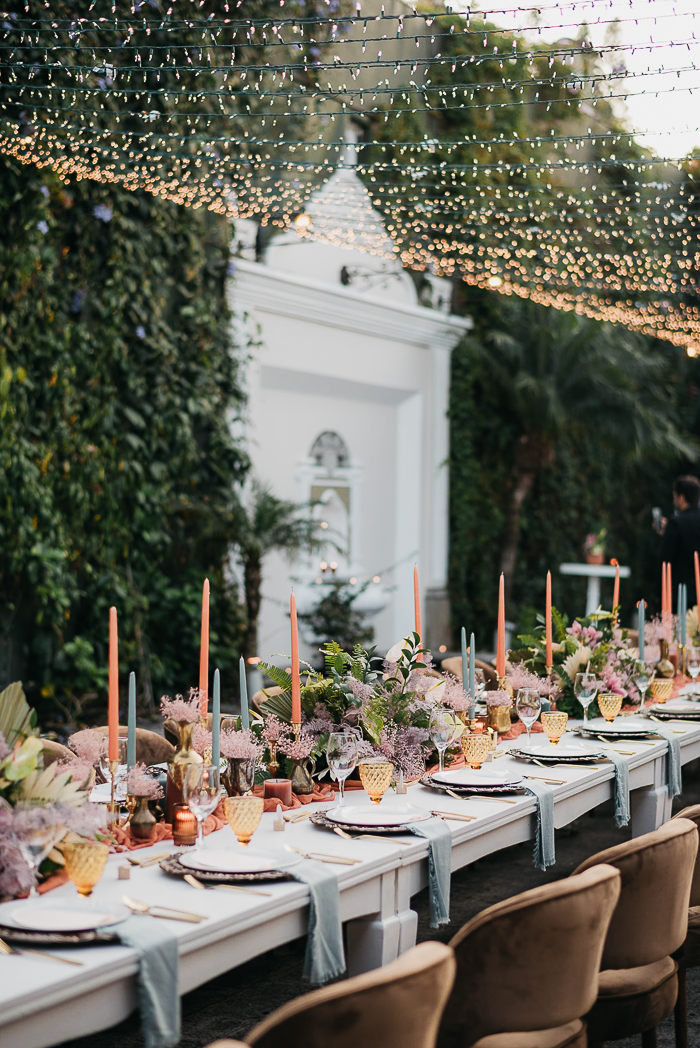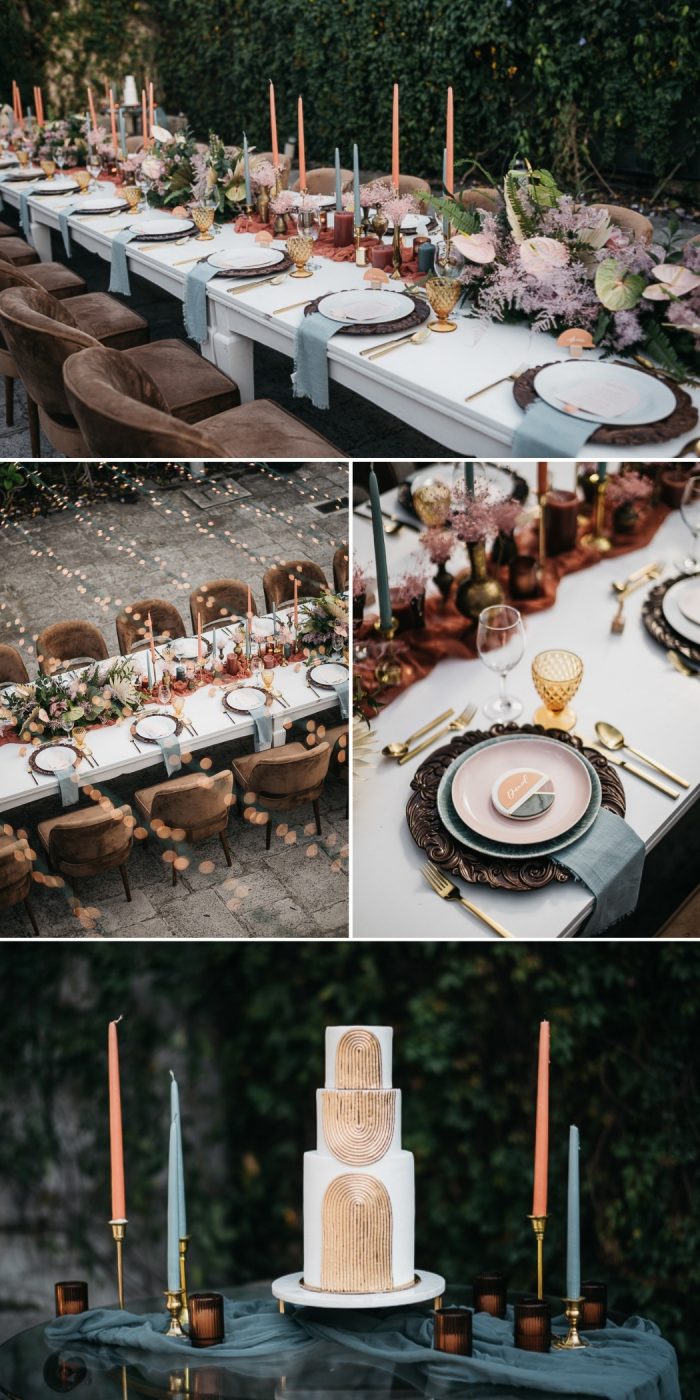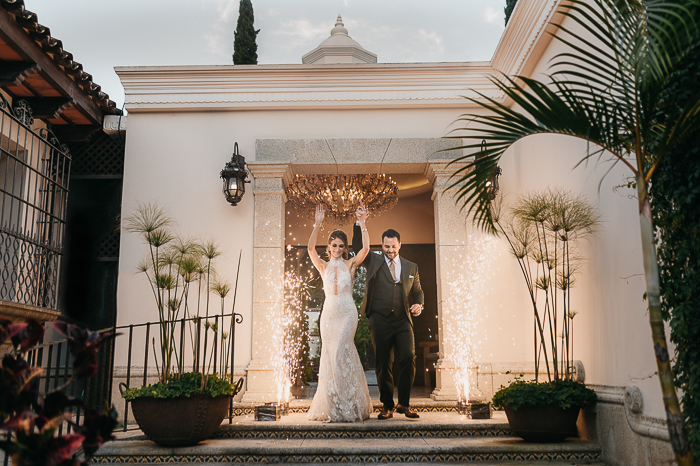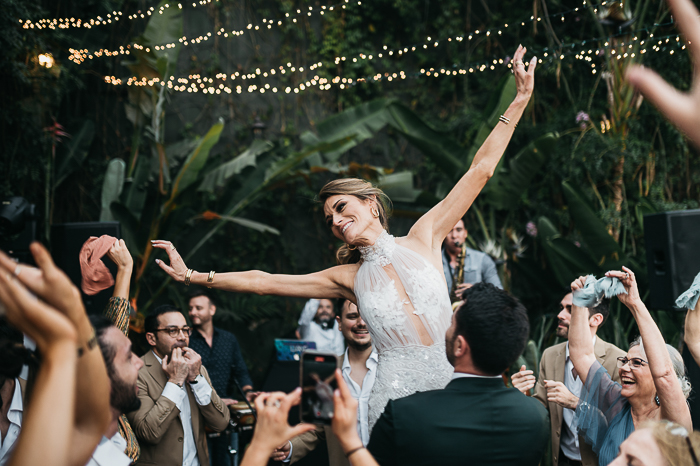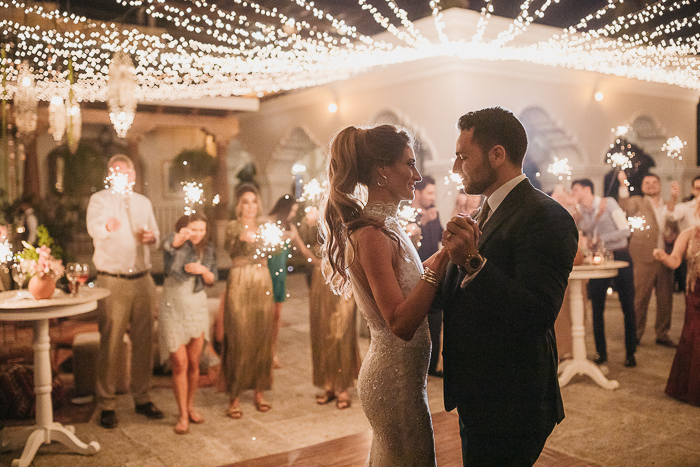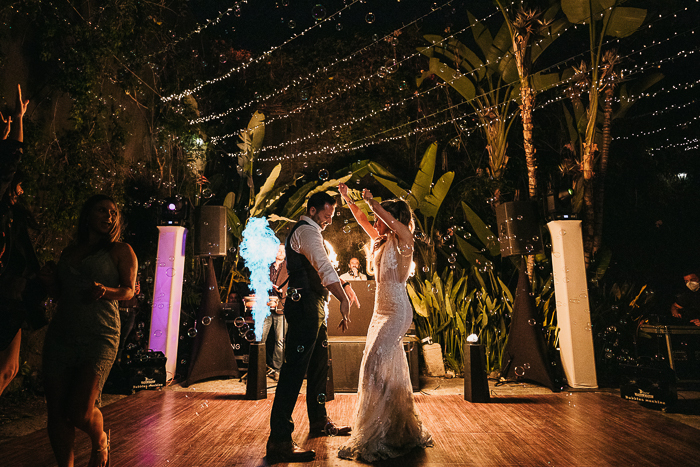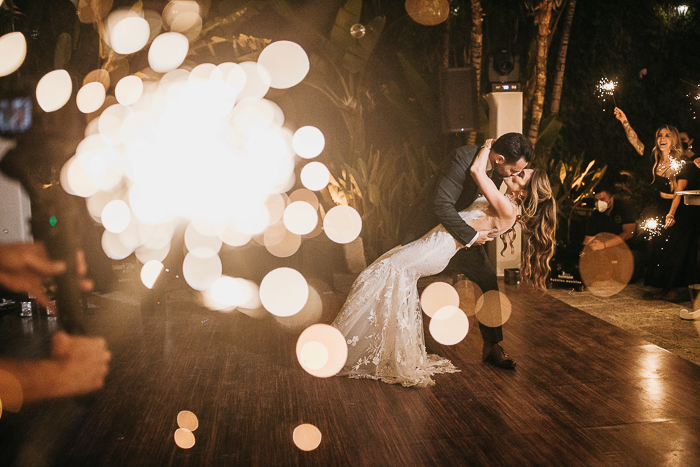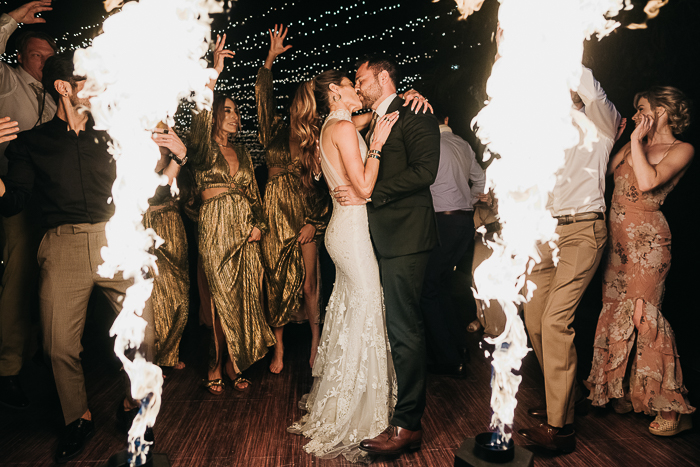 Congratulations again to Sonya and David on their fashion-forward Antigua wedding! We're so thankful that Daniel Lopez Perez was there to capture the day. To get planning started on your own destination wedding, check out our destination wedding budget breakdown!