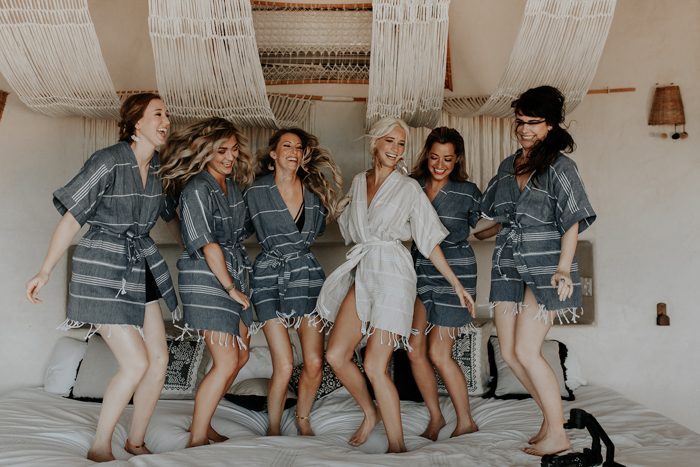 photo by Brooke Taelor
You've picked the bridesmaids dresses your best babes will wear as they stand beside you on your big day, but what about what they wear before getting glammed up? Bridesmaids robes not only help your squad look cohesive during getting ready photos, but your girls will feel both comfy and special rocking an adorable robe while getting into hair and makeup. To help you check this item off your to-do list, we've rounded up our favorite bridesmaids robes in satin, linen, lace, and even velvet! Stylish and cozy, your best girls will totally wear their getting ready robes again and again!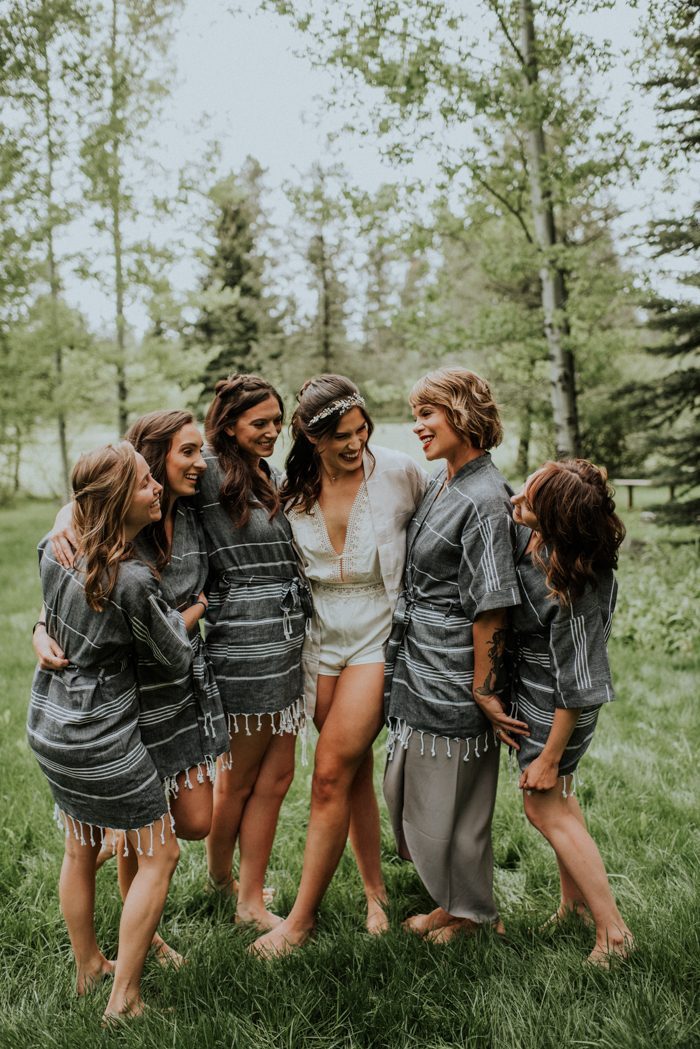 photo by Maggie Grace Photography
SHOP STRIPED LINEN ROBES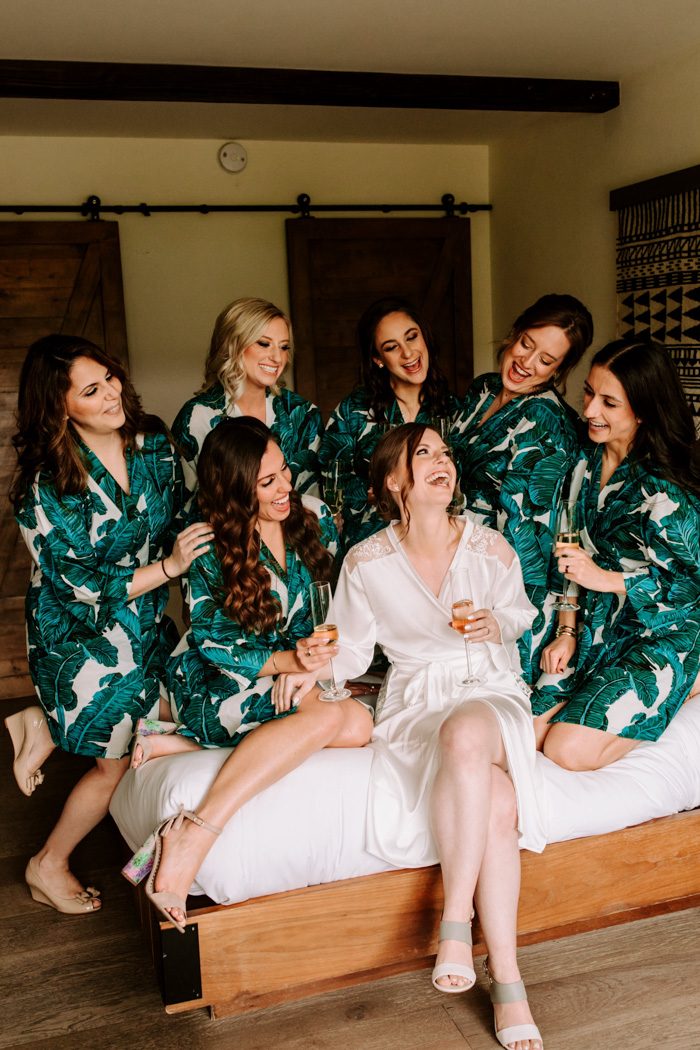 photo by Alexandria Monette Photography
SHOP TROPICAL PRINT ROBES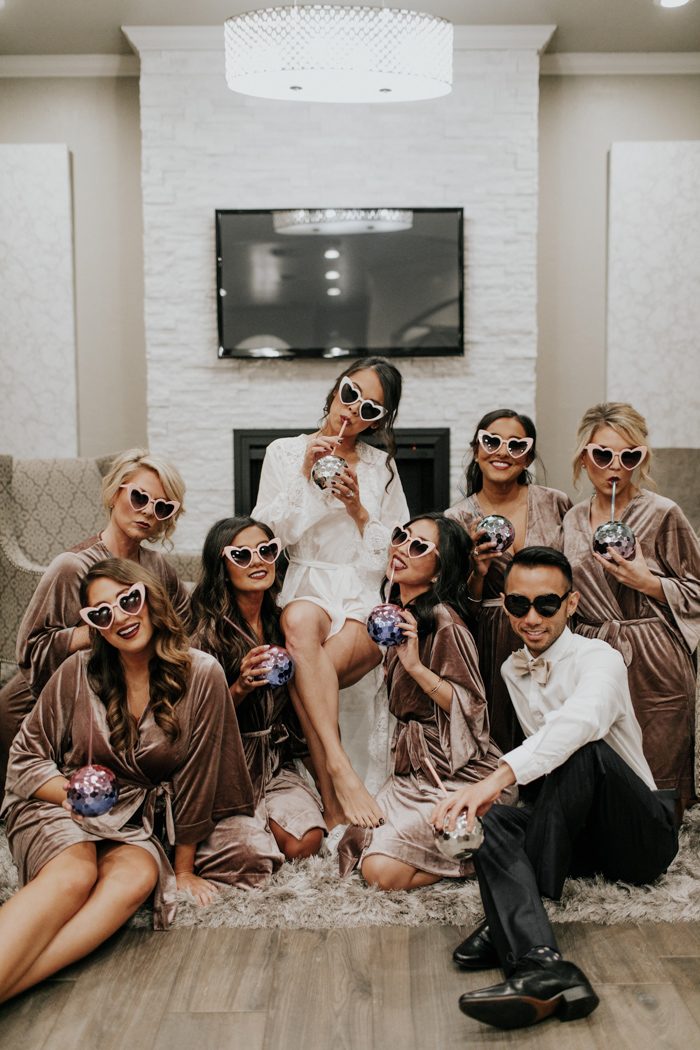 photo by Melissa Marshall
SHOP VELVET ROBES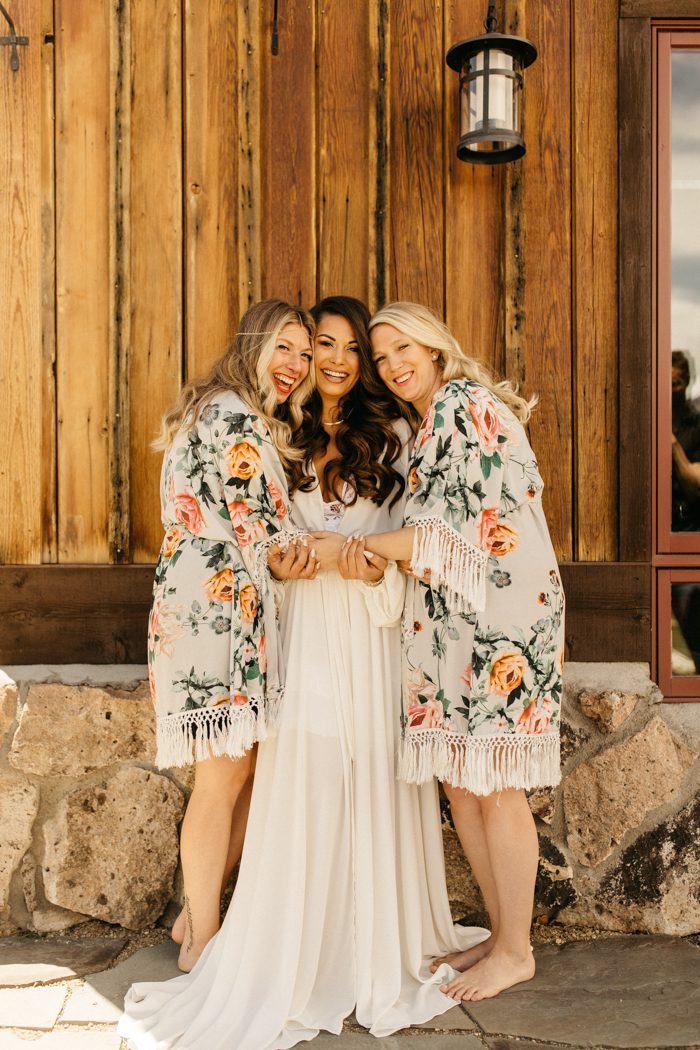 photo by Lindsey Boluyt, robes by Anthropologie
SHOP FLORAL FRINGE ROBES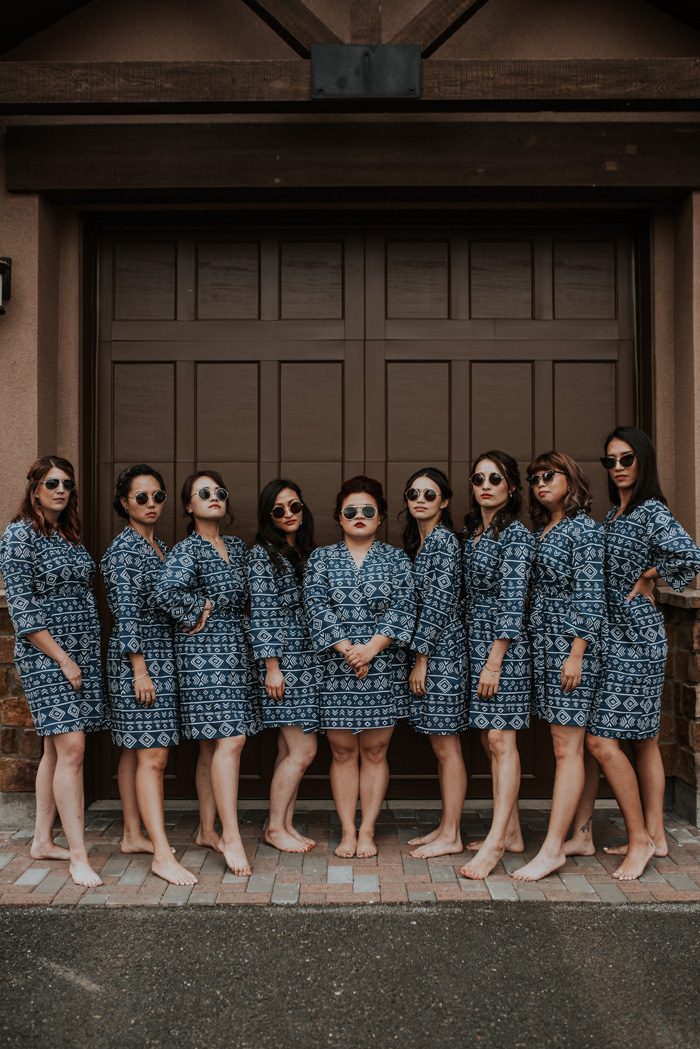 photo by Maggie Grace Photography
SHOP BLOCK PRINT ROBES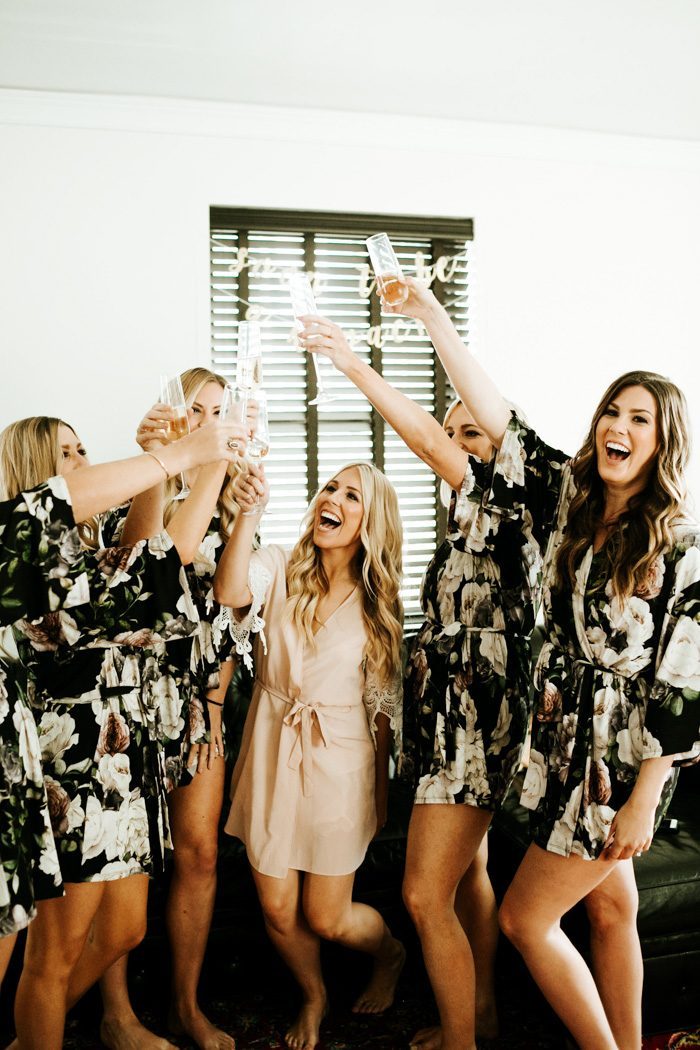 photo by Jenna Bechtholt Photography
SHOP DARK FLORAL ROBES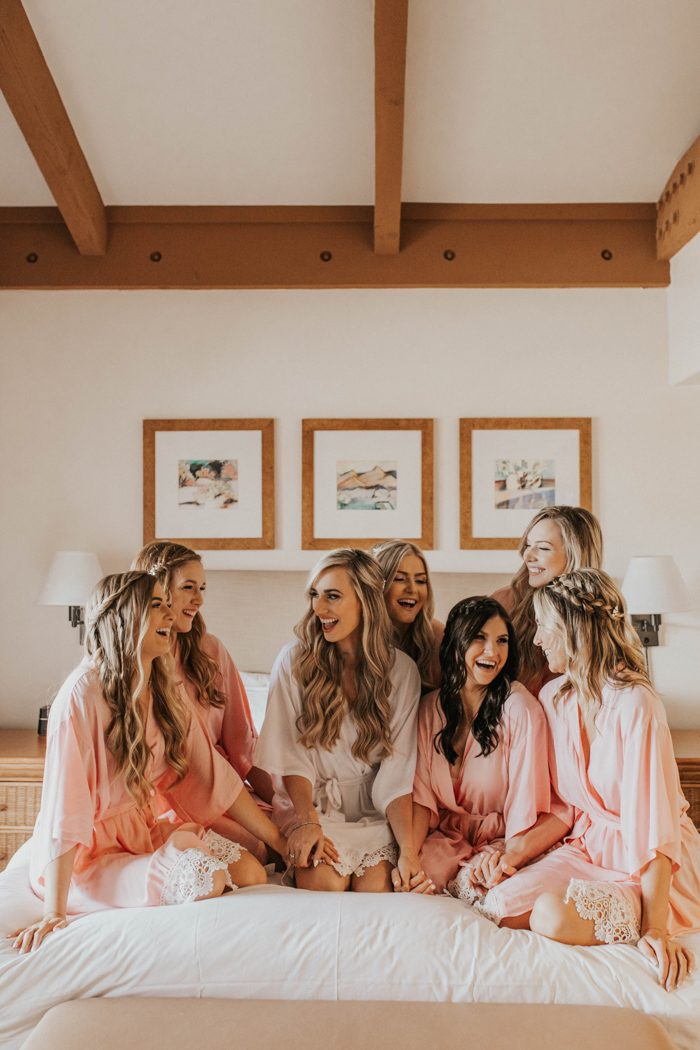 photo by Kayla Fisher Photography
SHOP PINK LACE ROBES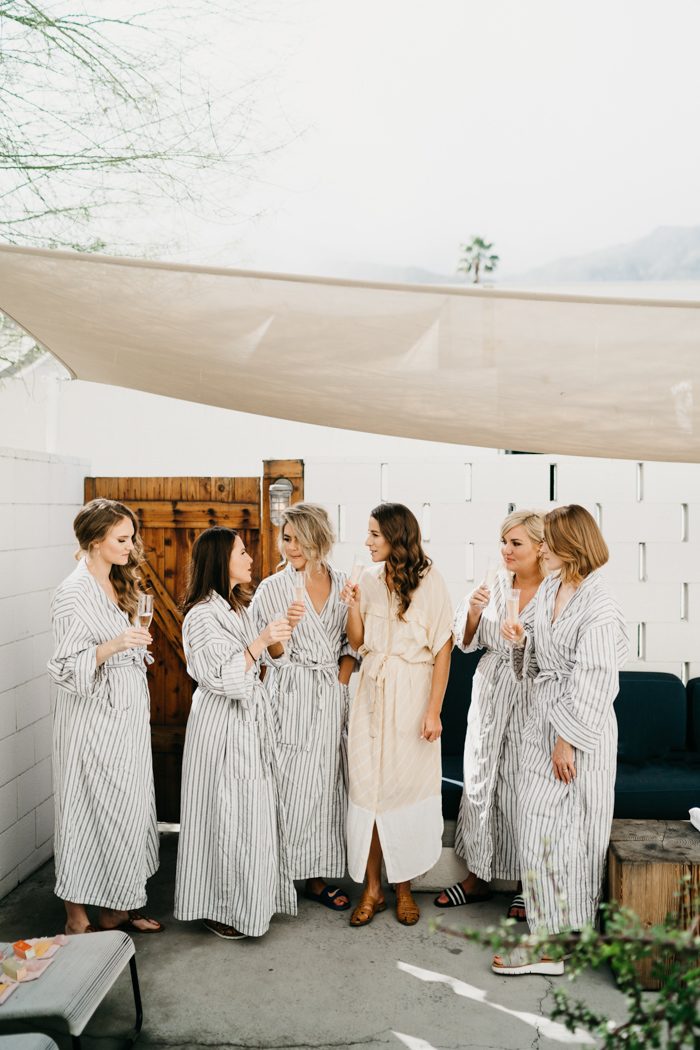 photo by The Times We Have
SHOP LONG STRIPED ROBES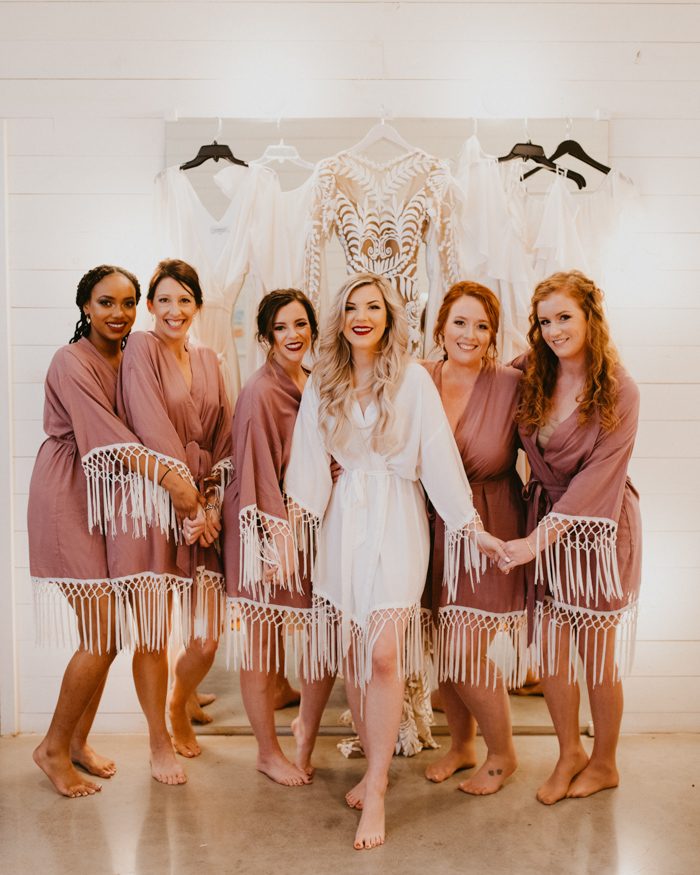 photo by Century Tree Productions
SHOP TASSEL ROBES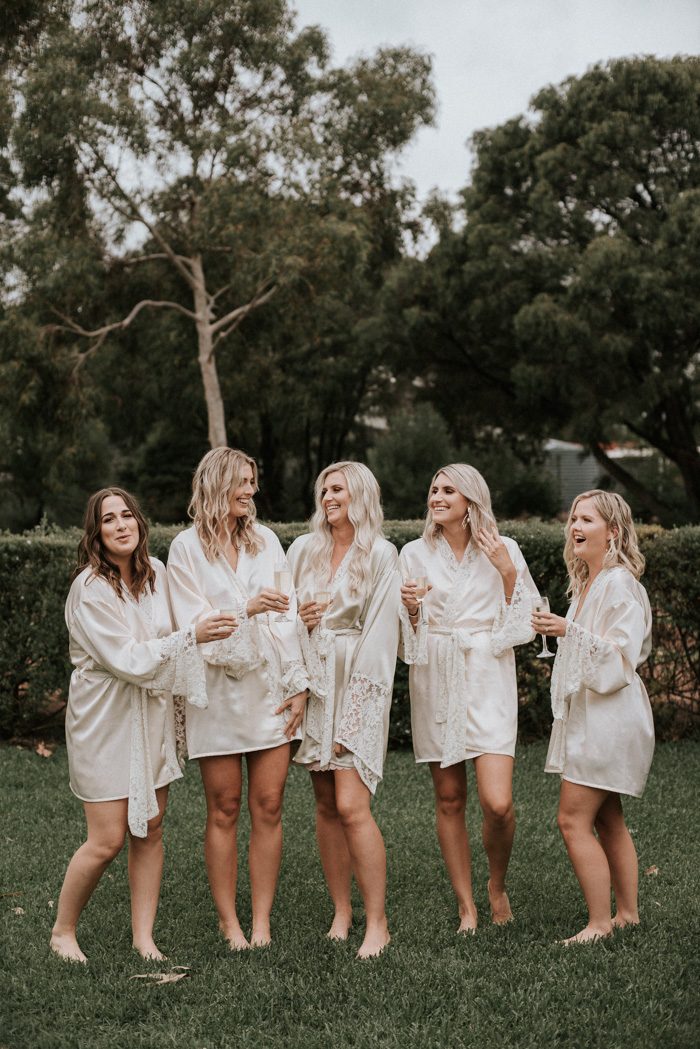 photo by Shannon Stent Images
SHOP IVORY LACE ROBES
No matter which bridesmaids robes you choose, don't forget to pump up the volume on our wedding getting ready playlist to dance to with your girls!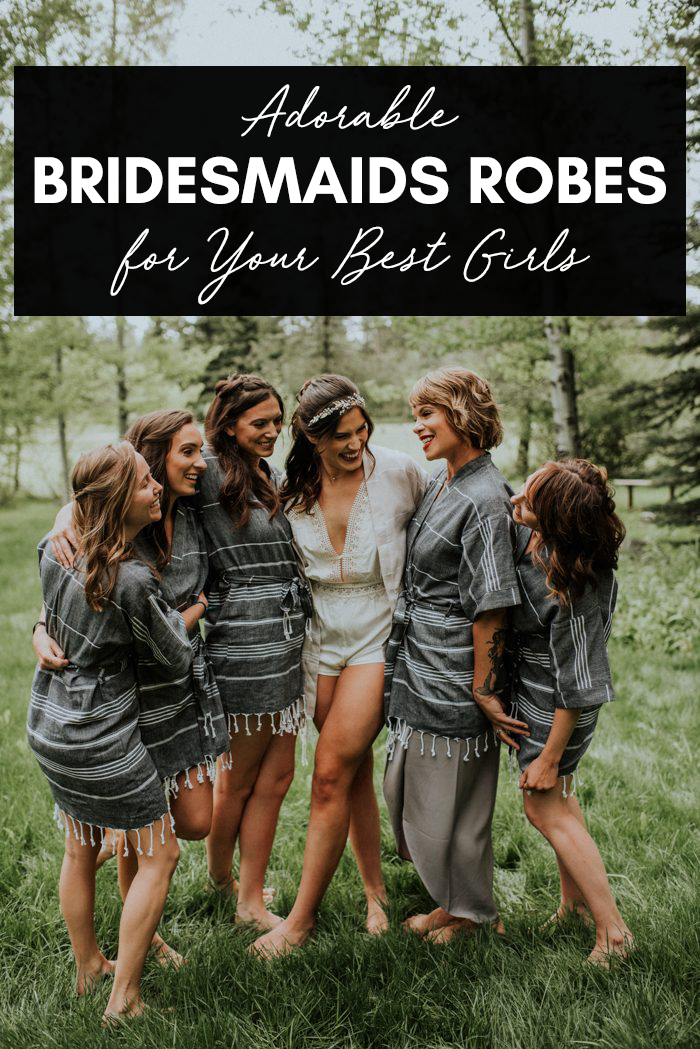 photo by Maggie Grace Photography