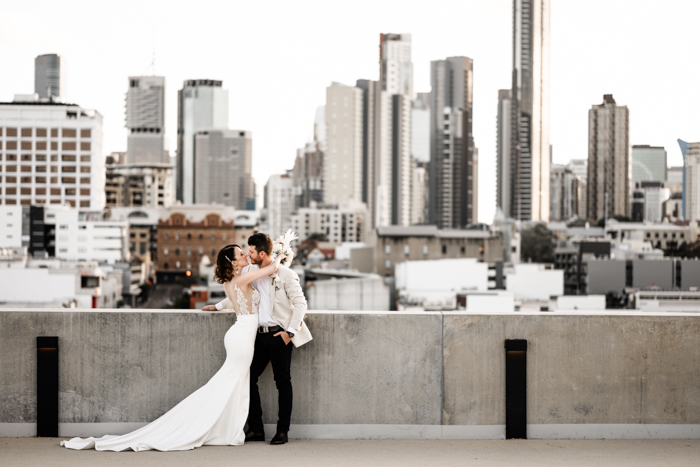 After multiple date changes and a last minute venue change to accommodate COVID restrictions, Caity and James celebrated their love in a stylishly urban Calile Hotel micro wedding. Despite the challenges of planning four separate weddings, their day couldn't have worked out more perfectly—thanks to the help of their incredible wedding vendor team.
We particularly love the florals, which were a creative mix of fresh and dried flowers. Meanwhile, Caity wore a stunning fitted gown with a playful sheer bodice and a long dramatic train. To top it all off, the cityscape backdrop delicately complemented the beachy look and feel of their decor, adding to the brilliance of their day.
This day is stunning but it's especially impressive when you find out this wedding was put together in less than ten days. But don't just take our word for it. Keep scrolling to see the perfect combination of urban and modern with hints of tropical.
The Couple:
Caity and James
The Wedding:
Brisbane, QLD, Australia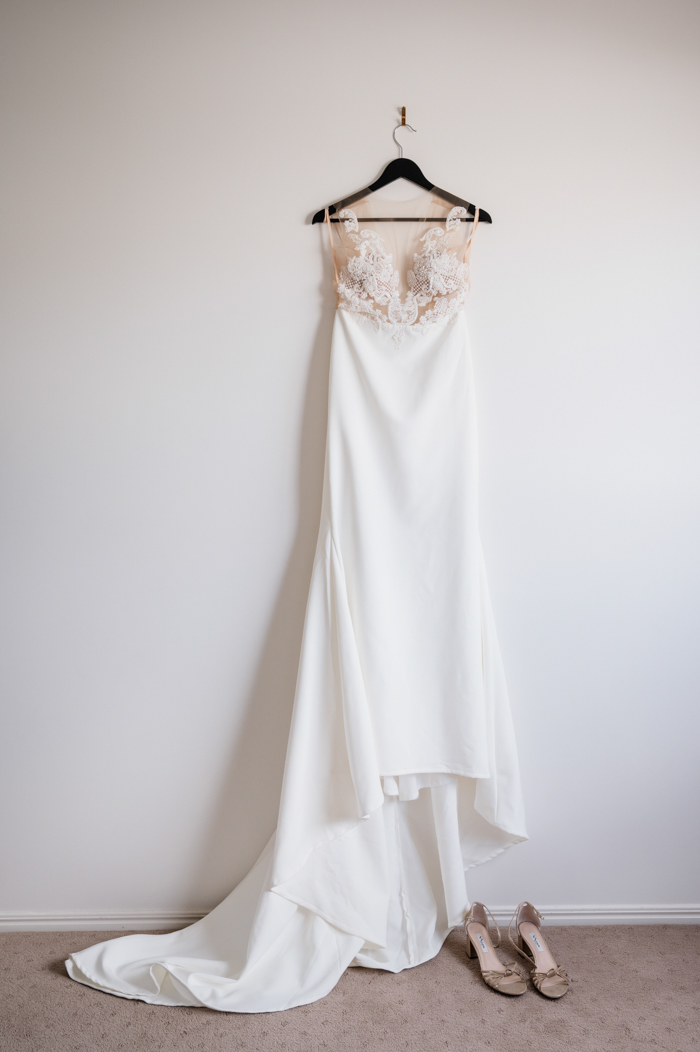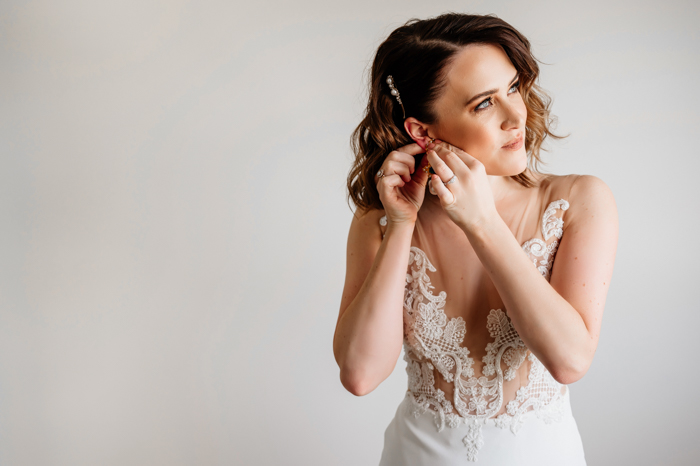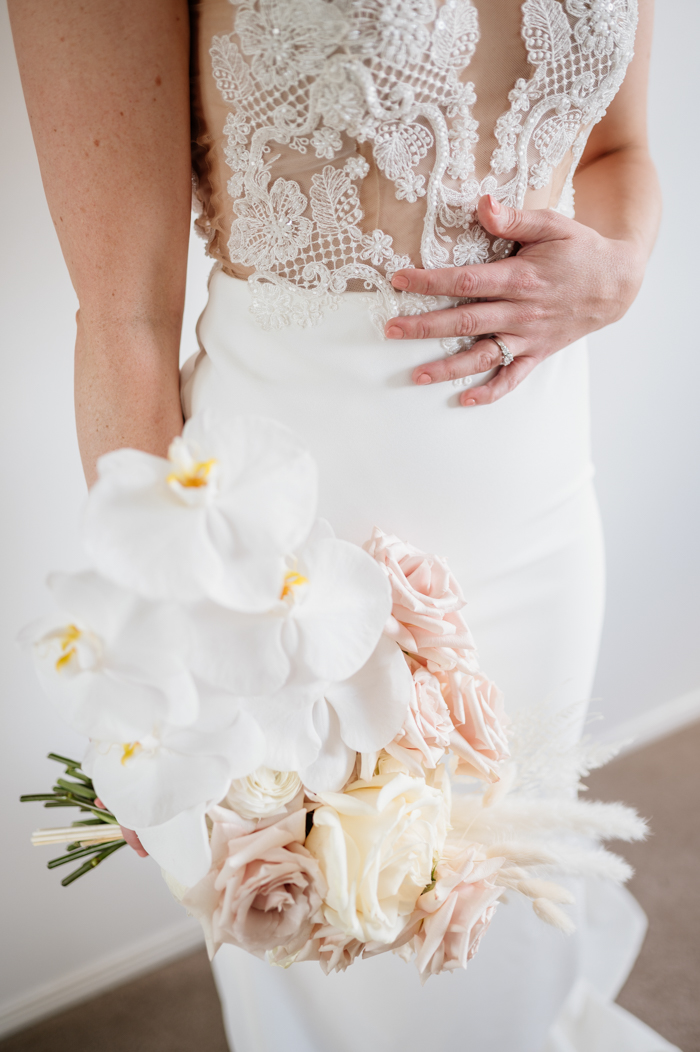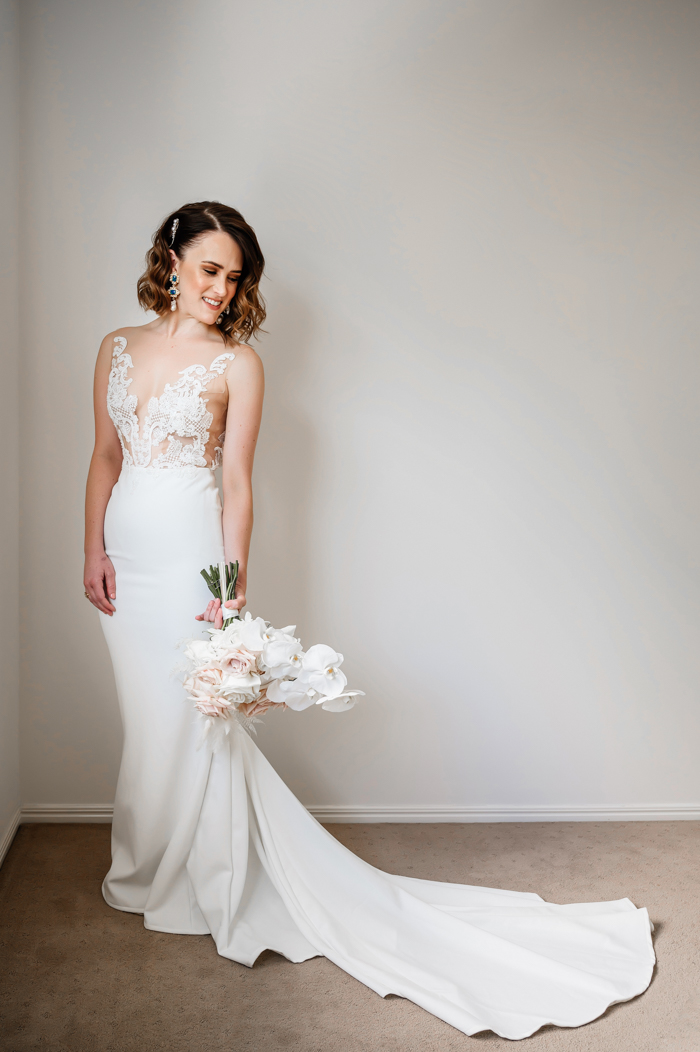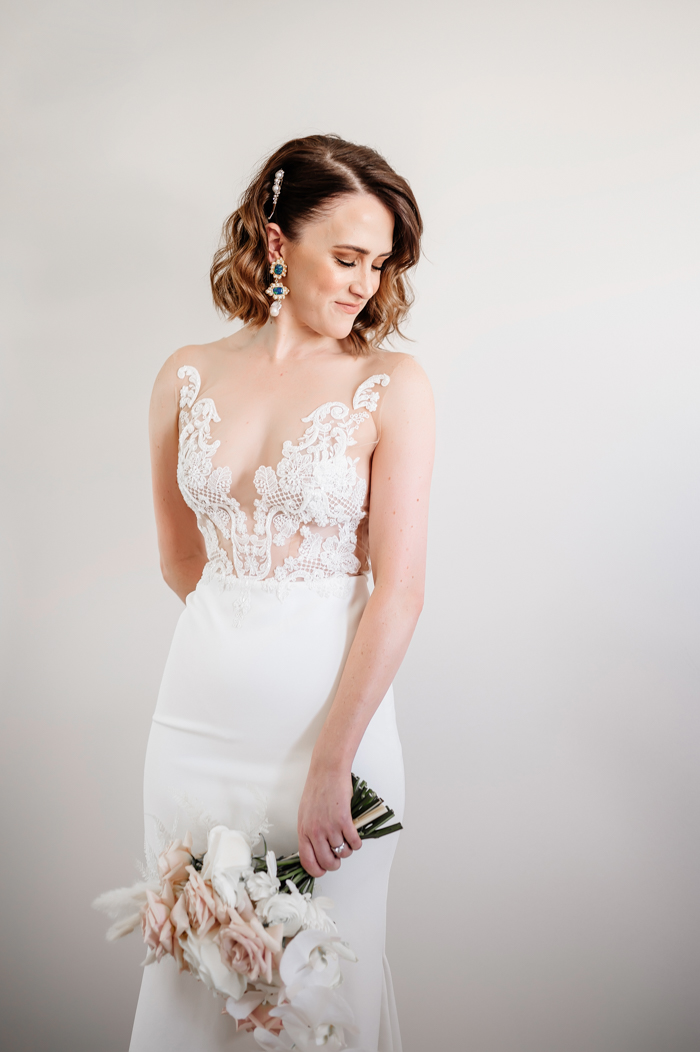 Every Challenge Brought Them To A Calile Hotel Micro Wedding
At the time and given the situation with our wedding having previously been postponed, we would have gone almost anywhere! In hindsight, we loved the Calile Hotel for their impeccable service, and high-quality food and drink. The venue itself is beautiful, and created a timeless backdrop for photographs. We did not need to lift a single finger the entire time, it was a seamless event. The Calile was fantastic. It all worked out so perfectly.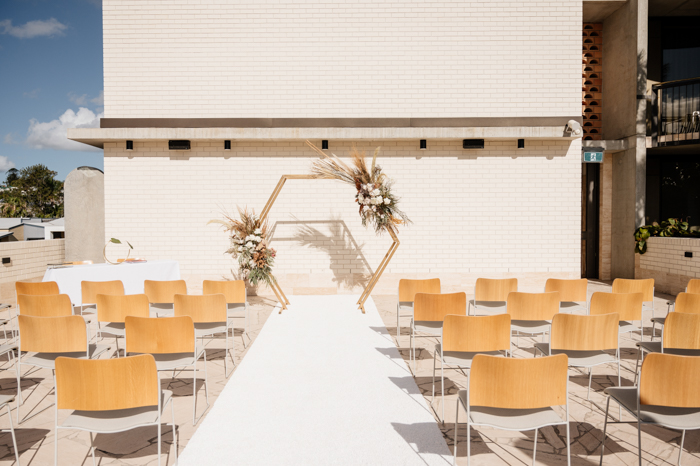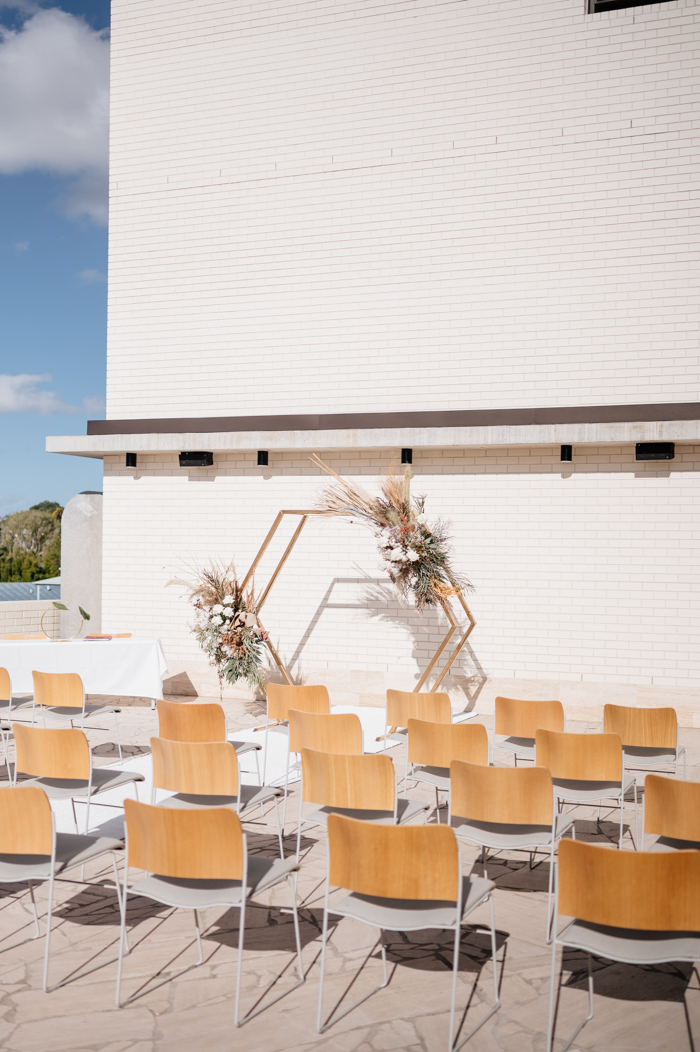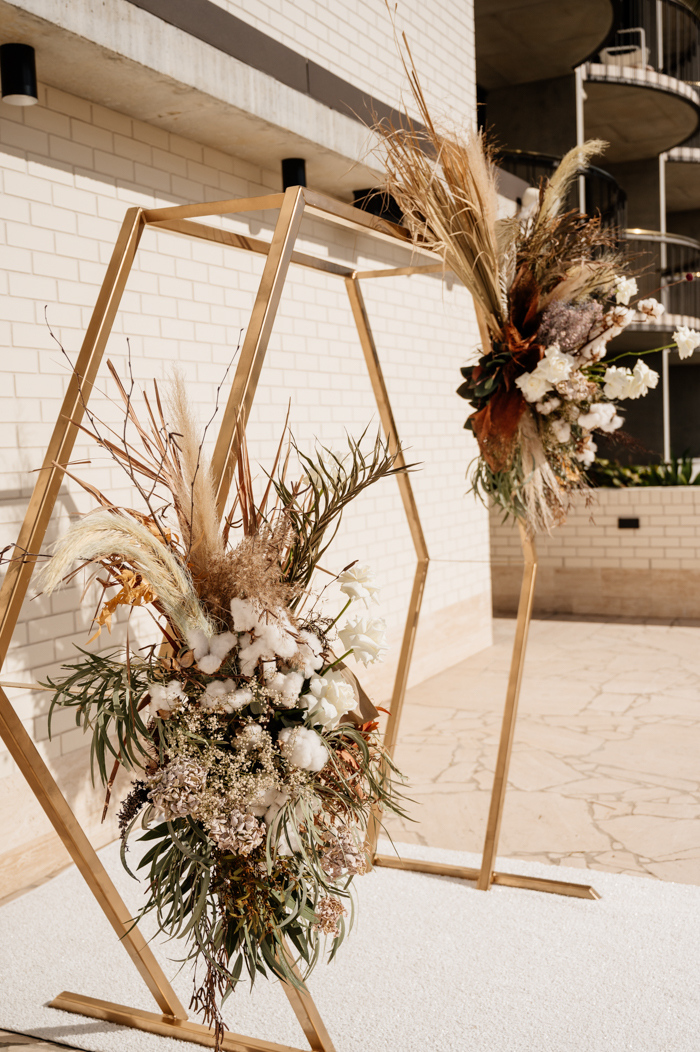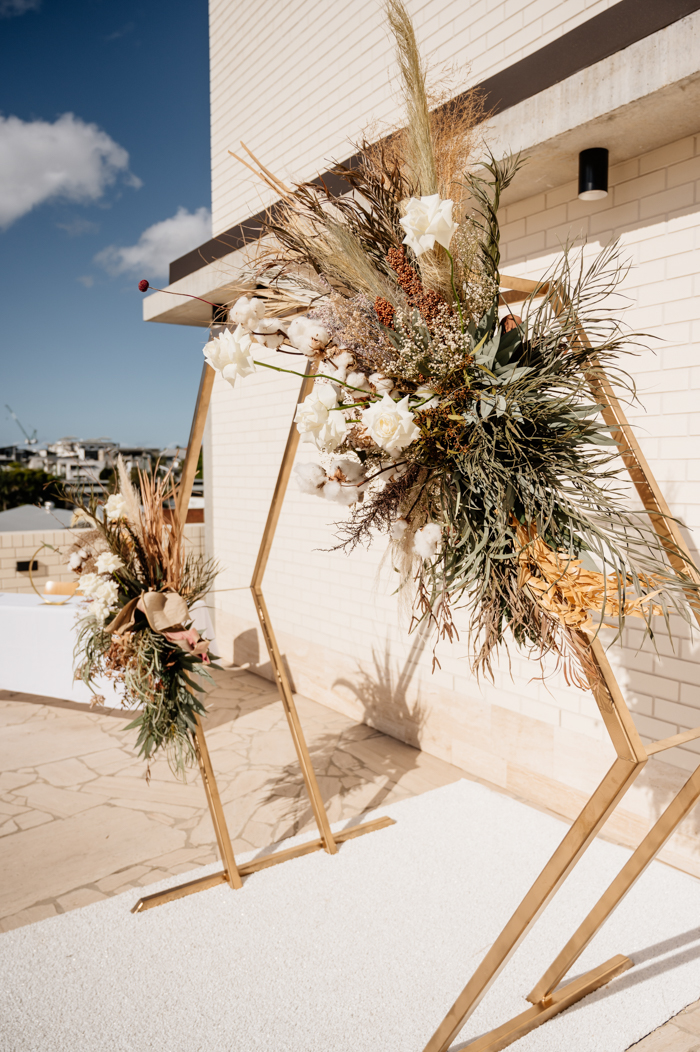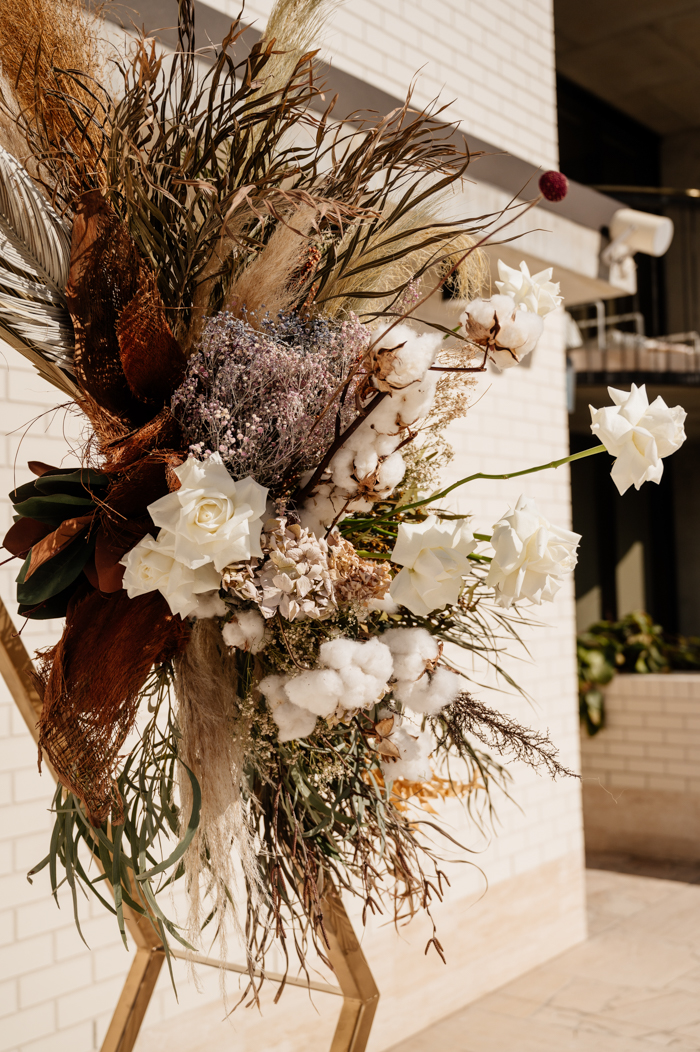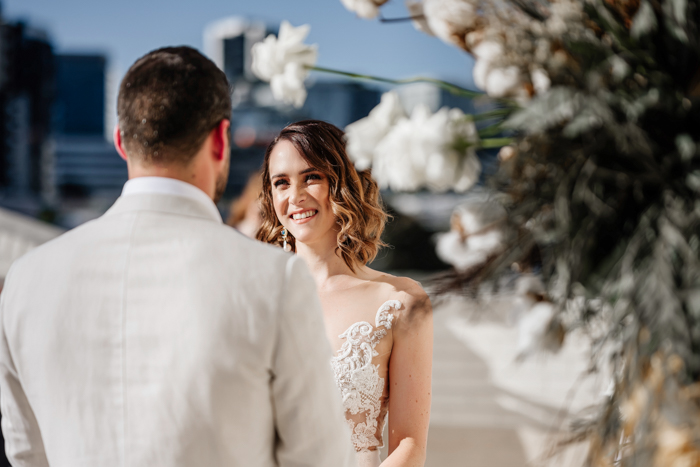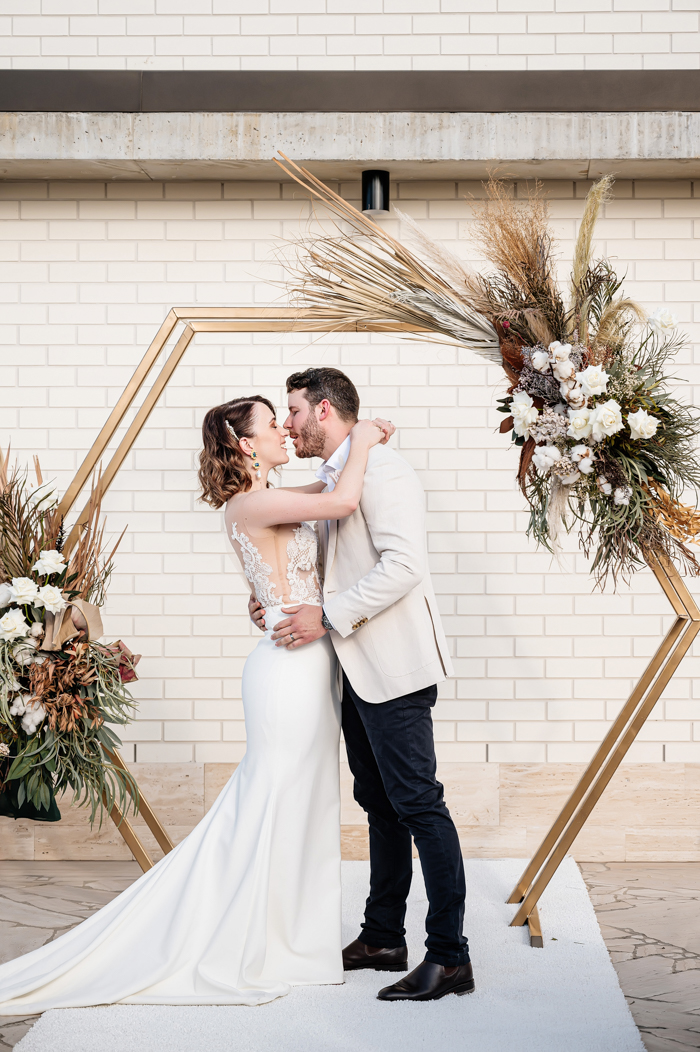 The Golden Ticket
The people we planned to sign our wedding certificate were stuck in Melbourne and London because of lockdowns. Then, James thought it would be fun to hide two golden tickets under random seats in order to select two guests to sign our marriage certificate. To be honest, I was worried it was going to be very cringe-worthy, but everyone absolutely loved it, and got very into it!






Their Favorite Memory of the Day
We had the best day because above all else we got to say our heartfelt vows to each other, declare our love publicly, get some great photos, and have a drink to celebrate with our loved ones. What more can you ask for?



The Wedding Day Menu
After the ceremony, our family joined us for a small banquet dinner with a full selection of wines. It was better than we could have ever imagined. The service of the staff was flawless. We still receive comments about the food and my parents returned to buy more wine the next day!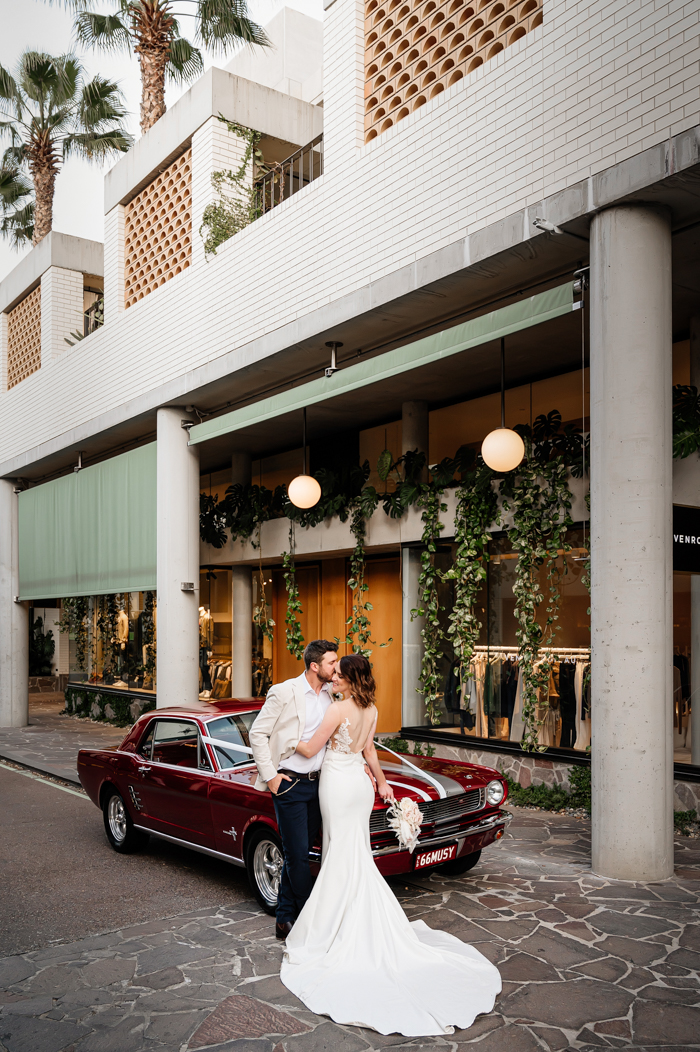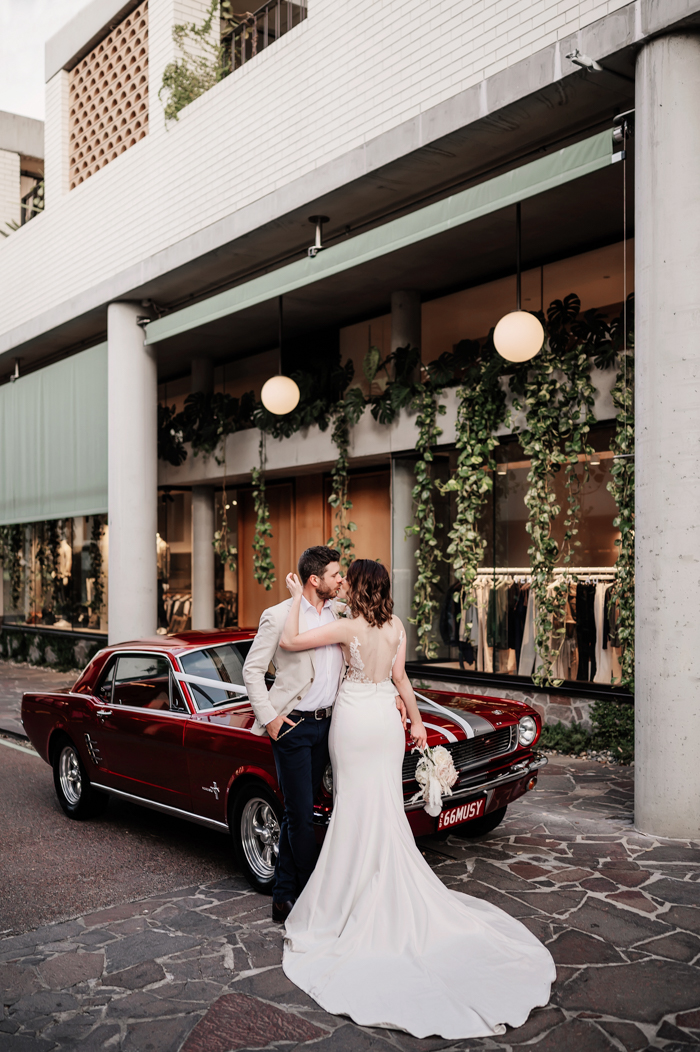 Wedding Planning Advice
If planning four weddings taught us anything, it's that the details don't always matter! It's so easy to spend thousands of dollars and become so stressed over tiny details that no one will remember. In the end, our wedding didn't have any of these things and we honestly didn't even notice.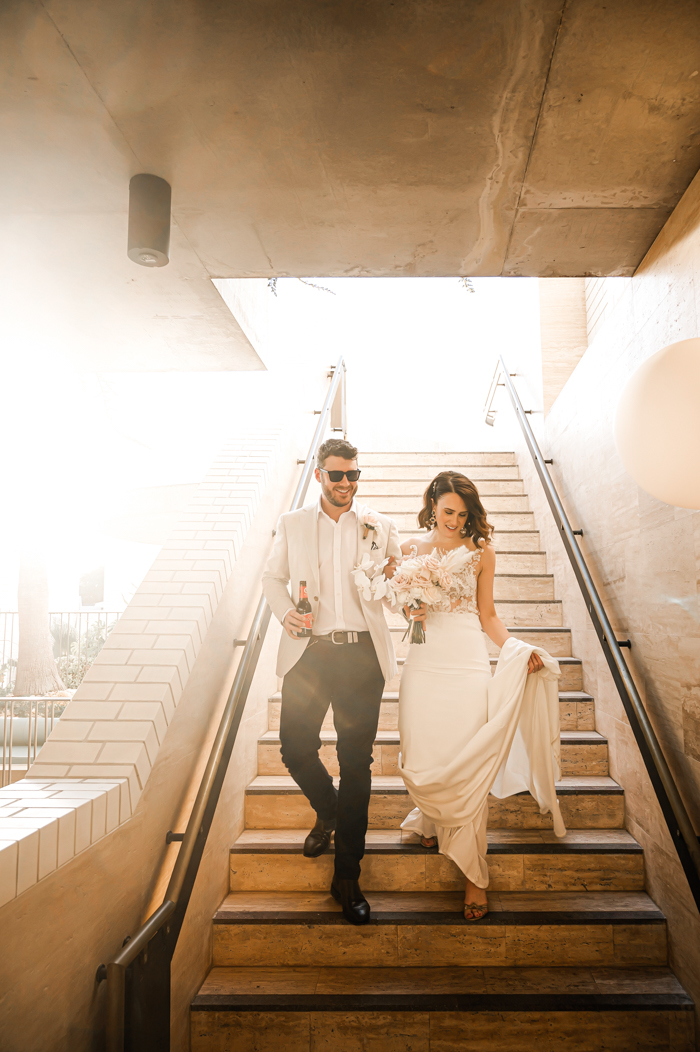 Congratulations to Caity and James on their Calile Hotel micro wedding! A special thank you to Junebug members With Love – Brisbane Wedding Decorators for sharing this day with us. To see more of their incredible work, check out their profile in our exclusive member directory. Then, get started planning your own micro wedding.