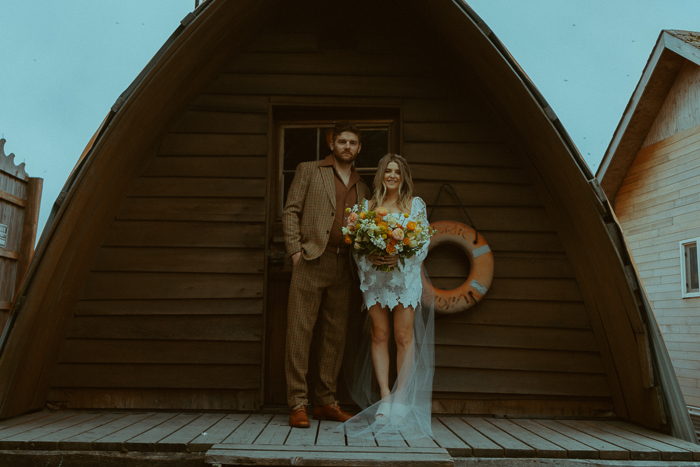 Bre and Zach dreamed of an intimate and stress-free wedding day. Fortunately, their photographer had the perfect suggestion: the stunning coastal town of Seward and its picturesque Miller's Landing. The couple's Miller's Landing elopement turned out to be everything they had envisioned and more. With the scenic backdrop, they were able to fully immerse themselves in the joy of the occasion, free from any concerns about minor details. It was a day where they could simply enjoy each precious moment to the fullest.
Despite the rough waves and choppy seas in the morning, the pair stayed determined and carried on with their plans. They exchanged heartfelt vows on a boat surrounded by stunning water views. Later, they explored the town and took lovely portraits, including a fun moment of playfully biting into their wedding cake. They also spent quality time with their daughter, treasuring every precious moment together.
And to top it all off, their fashion choices are a must-see! They embraced a charmingly nostalgic 70's retro theme for their big day. Think crochet and bell sleeves, along with a textured suit and pointed collared shirt, all in warm and rich colors. They followed a "less is more" approach, keeping things simple yet meaningful. And we absolutely love how everything came together! Take a look at the beautiful images captured by Junebug member The Hitched Hiker to see exactly what we mean.
The Couple:
Bre and Zach
The Wedding:
Miller's Landing, Seward, Alaska, United States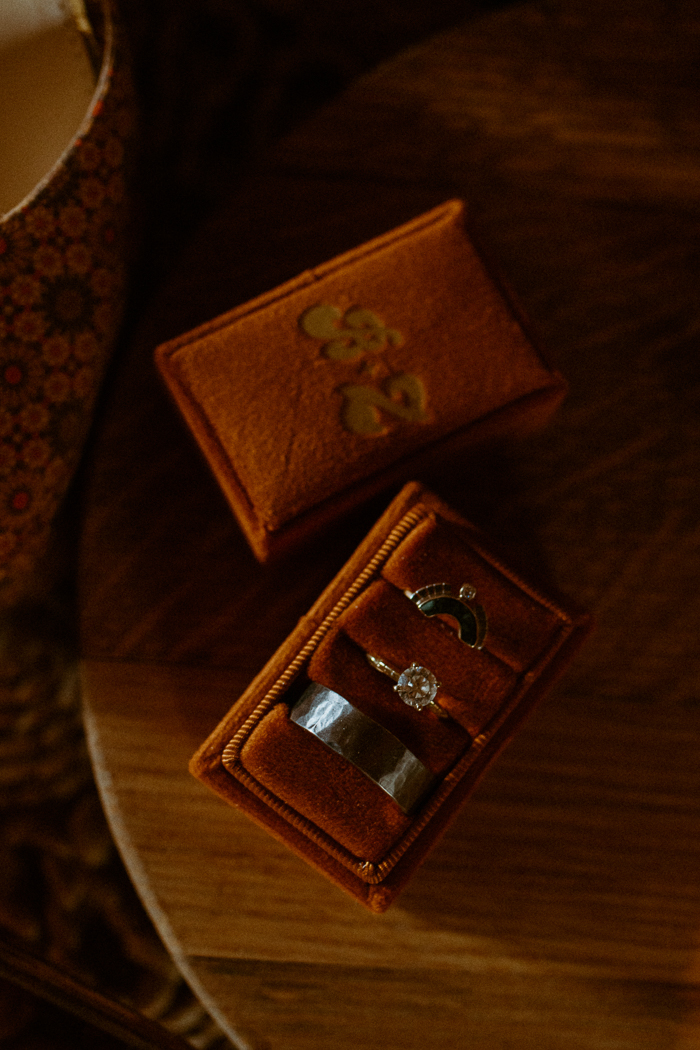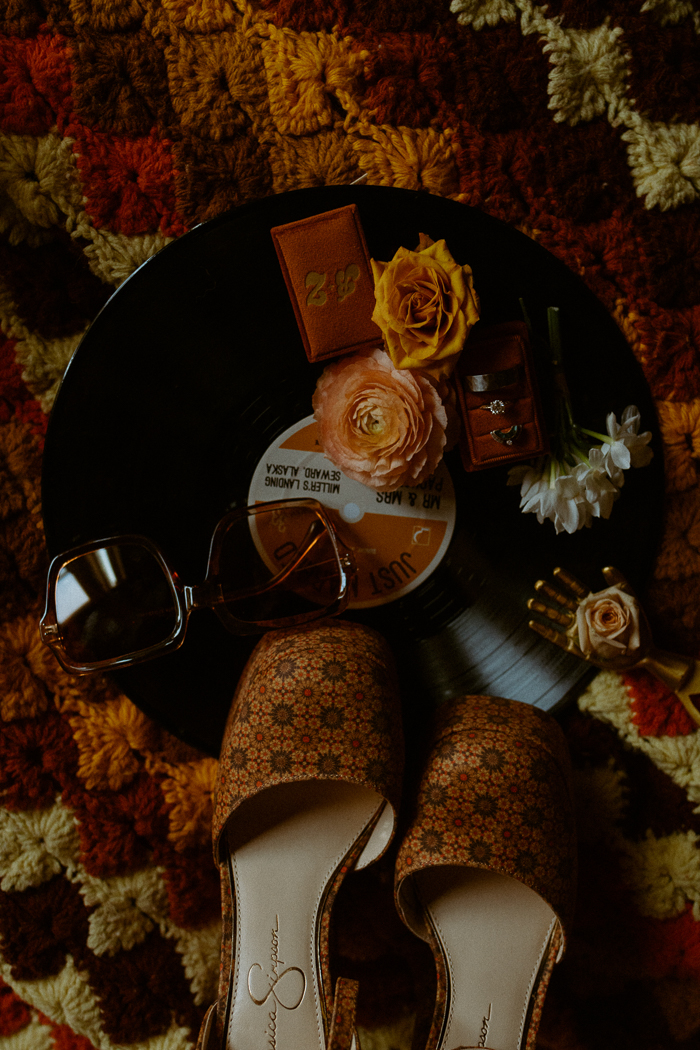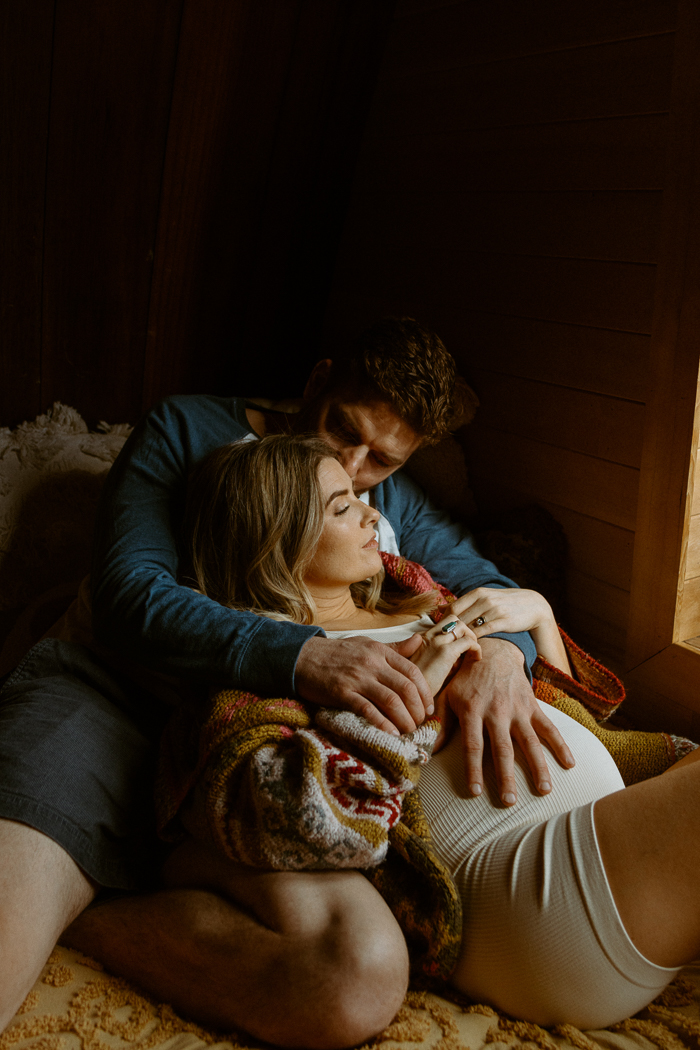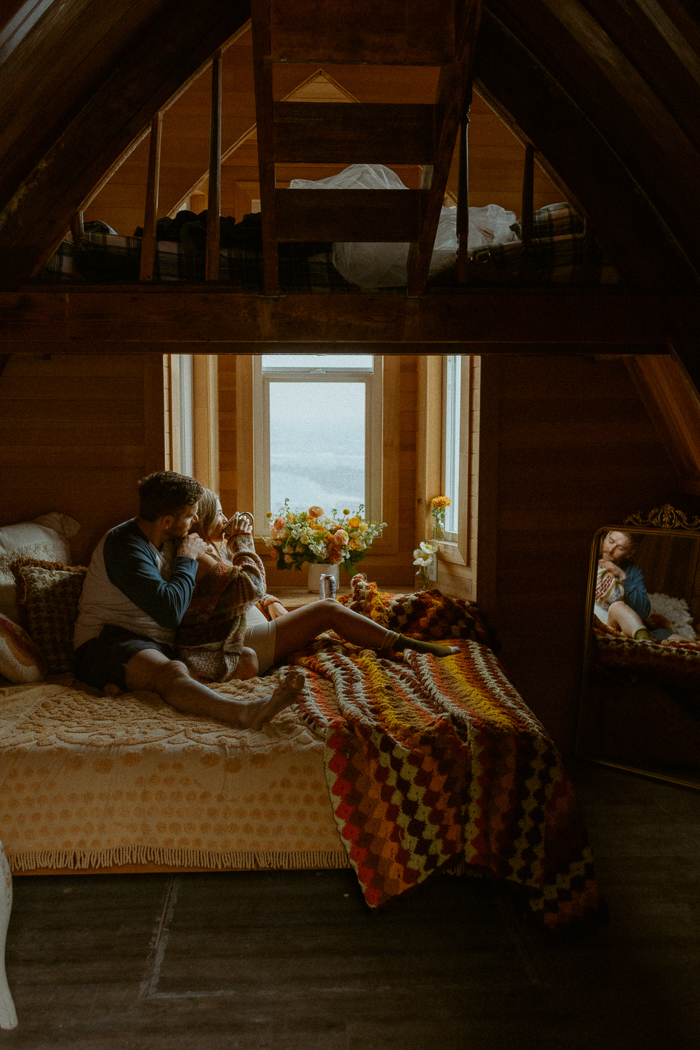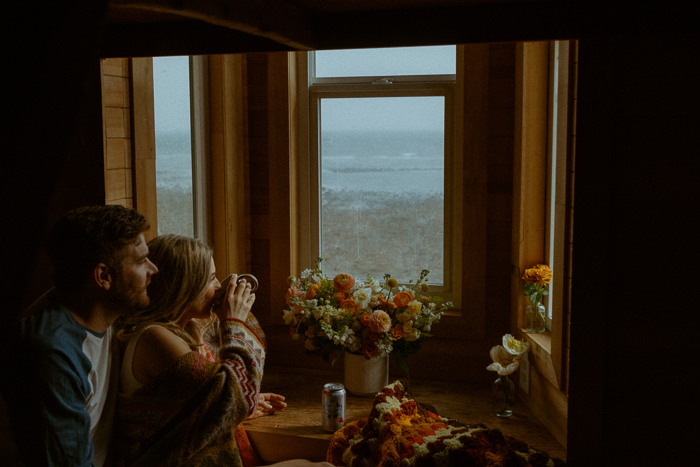 The Sweet Story Behind Their Retro Miller's Landing Elopement Fashion
I discovered I was pregnant after I purchased my dress. So it was a race against the clock to ensure that I was far enough along to not look bloated but not so far along that my dress wouldn't zip. I wanted something bohemian with a nod to 1970s fashion while also feeling less traditional than a typical wedding dress. So I kept my hair and makeup very minimal. I bought a beautiful vintage 70's afghan jacket to keep me warm on the boat (Penny Lane, is that you?)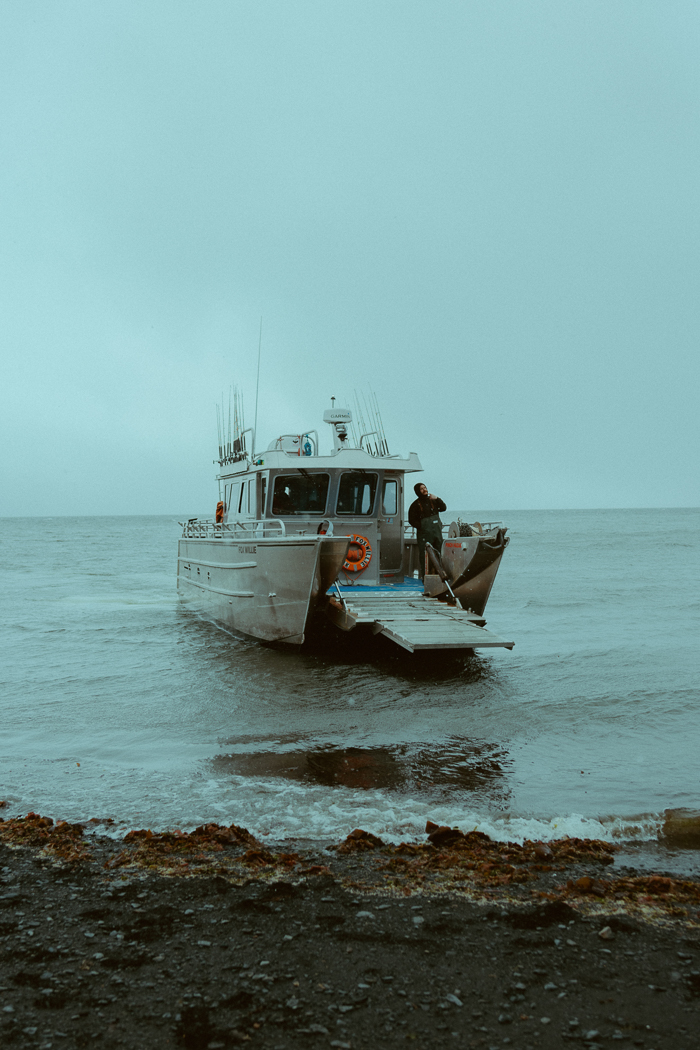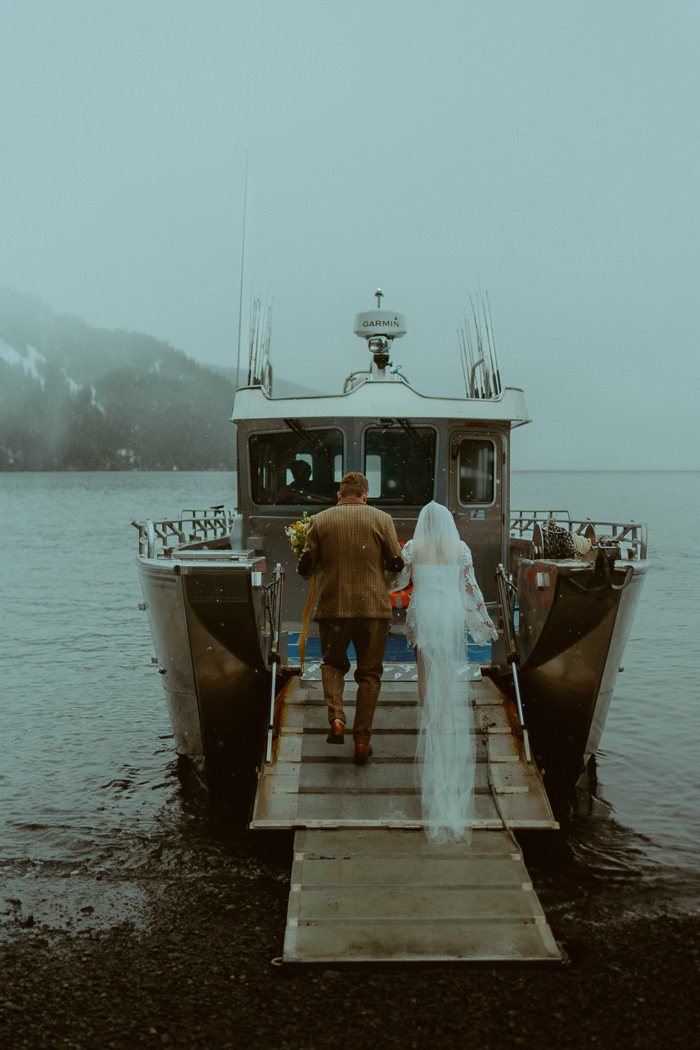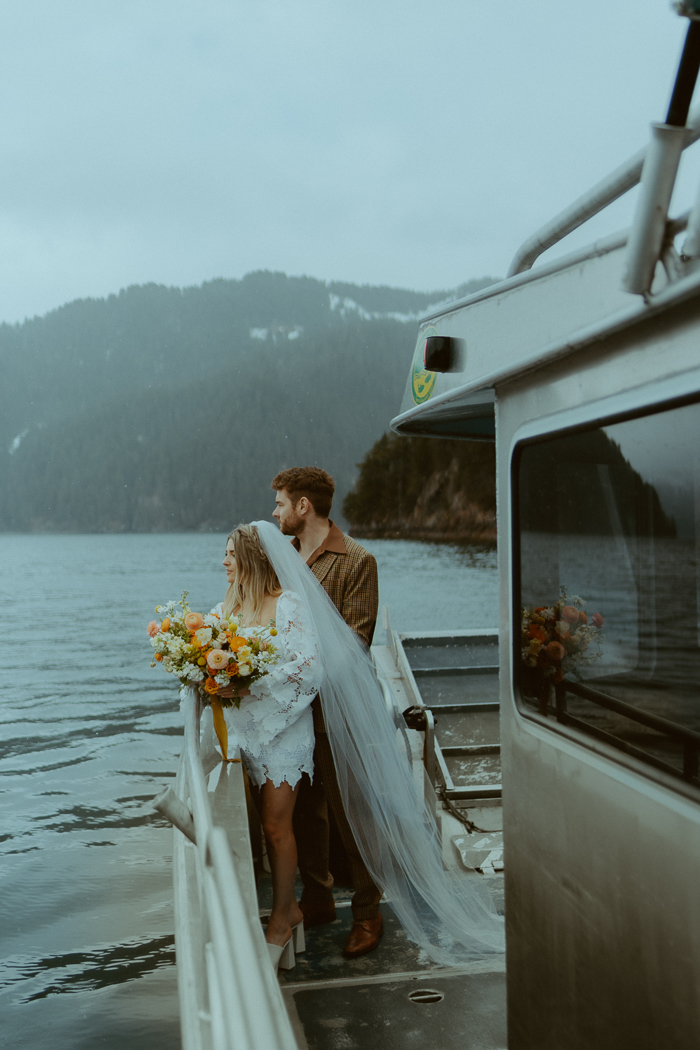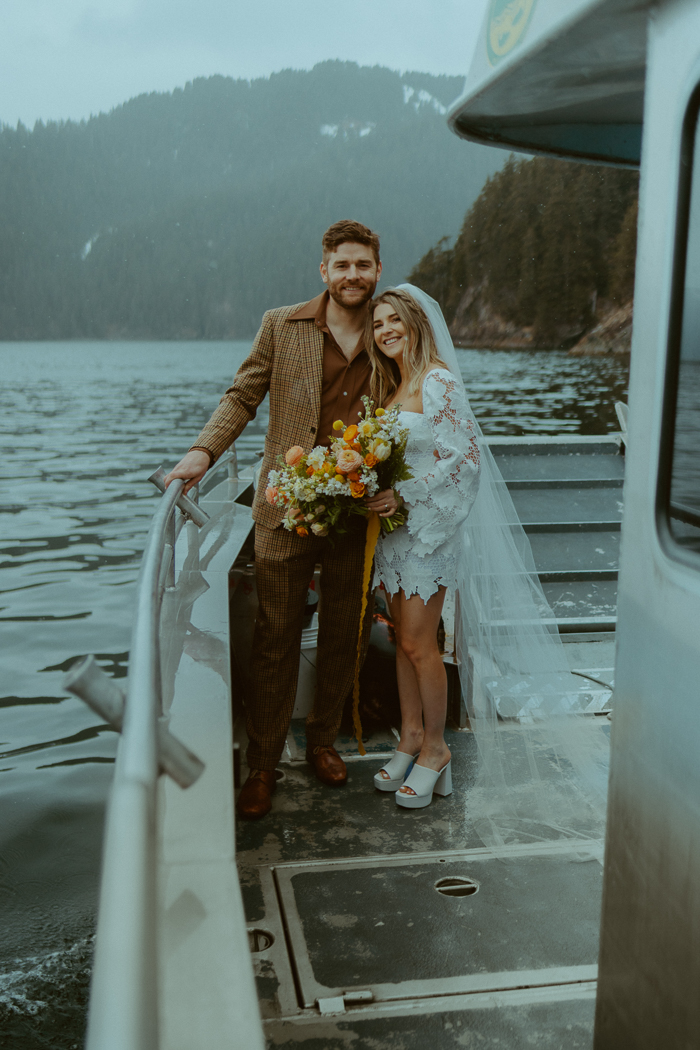 A Rocky Boat Ride That Led To Ocean Life Viewing
The morning started with a message from the boat captain asking if we'd like to reschedule the elopement due to the huge waves and rough seas. He said the boat could manage just fine, so we decided to proceed. Although it was rocky, at one point, a huge pod of Dall's porpoise surrounded the boat to play and interact with us for at least 10-15 minutes. It was a magical thing to happen on such a big day!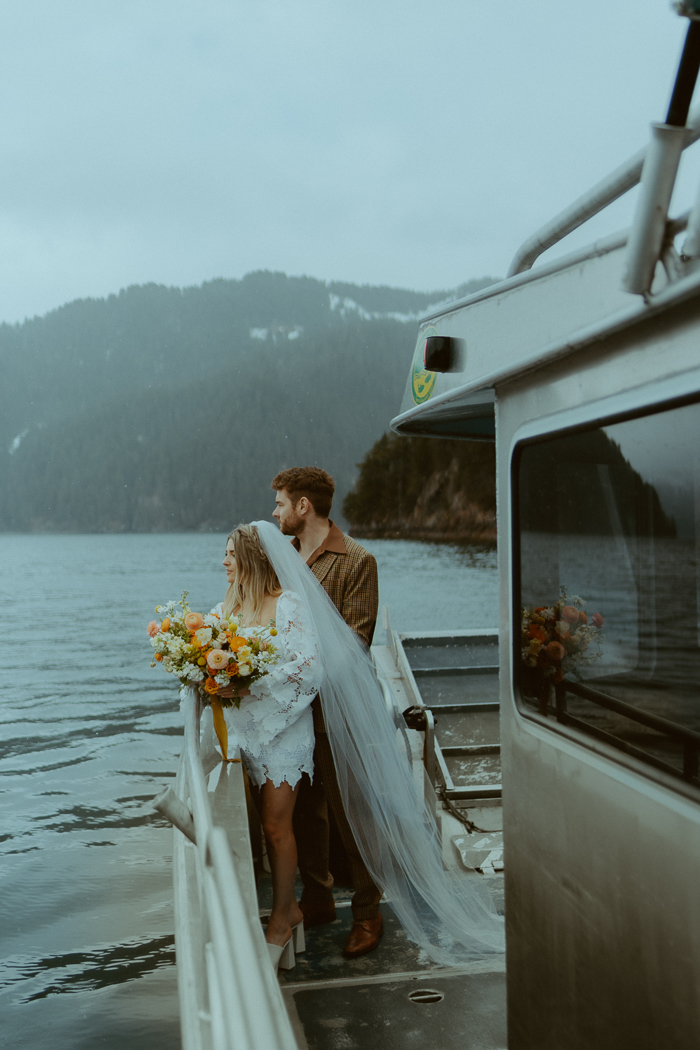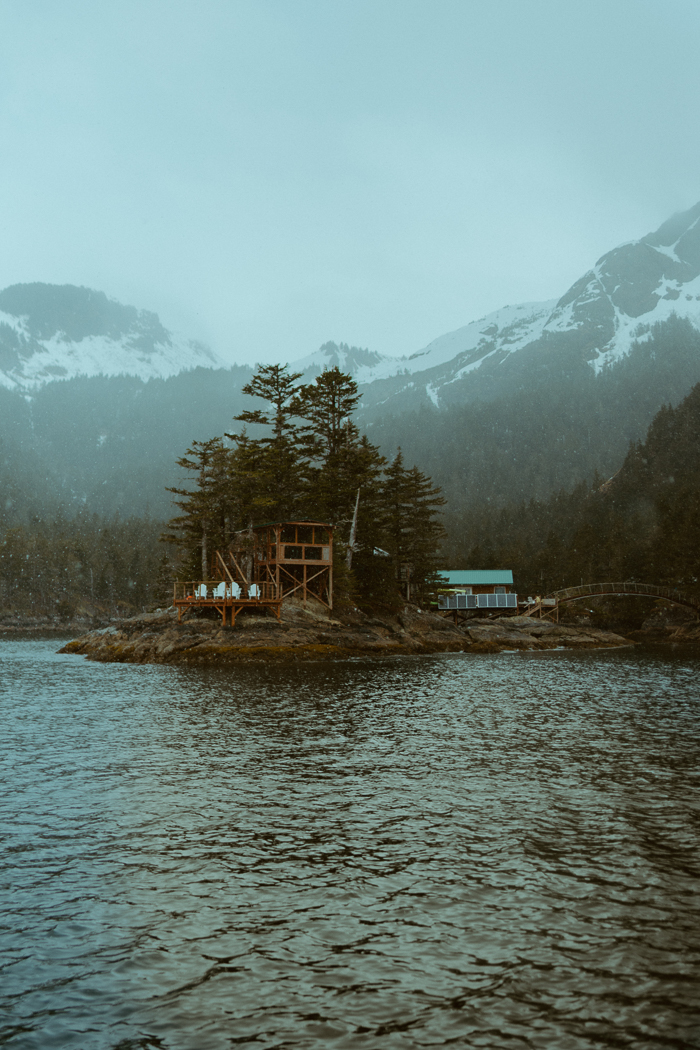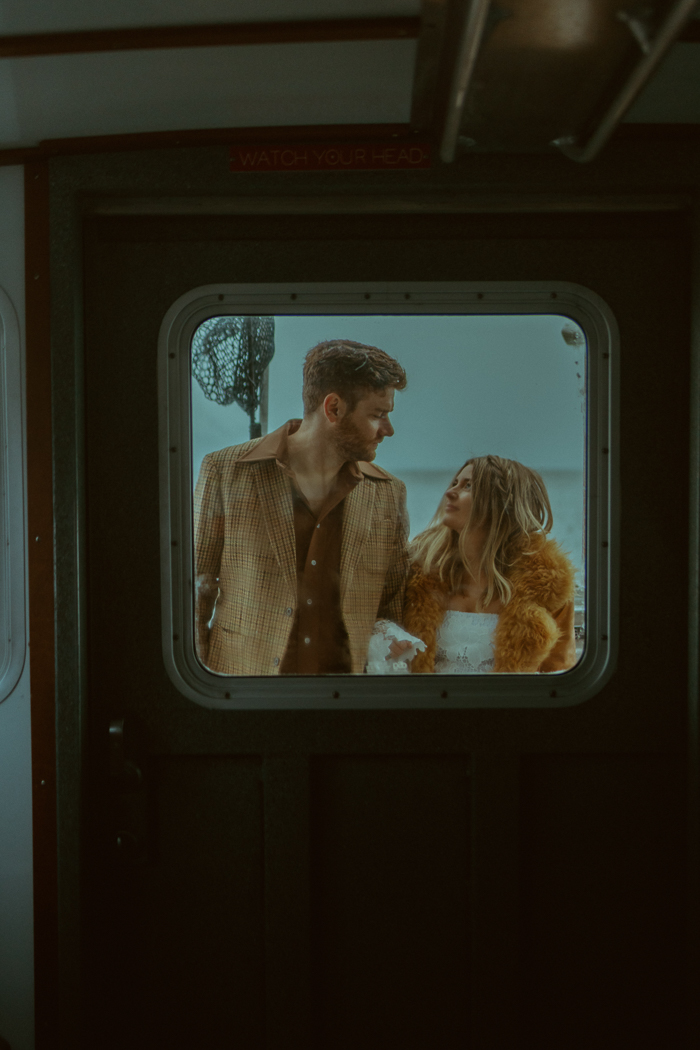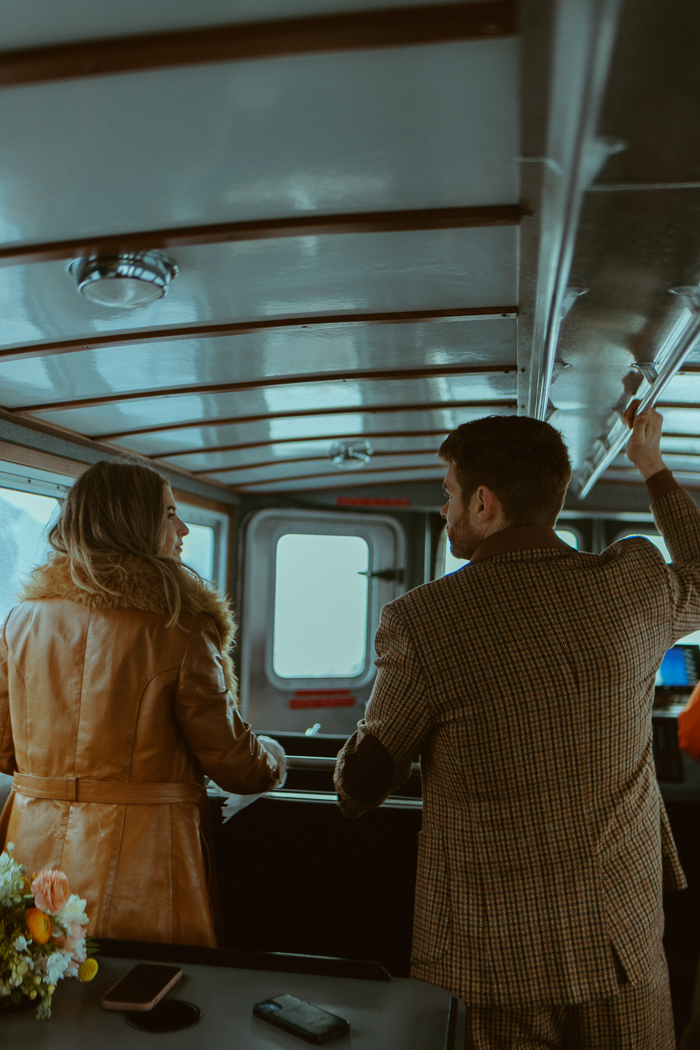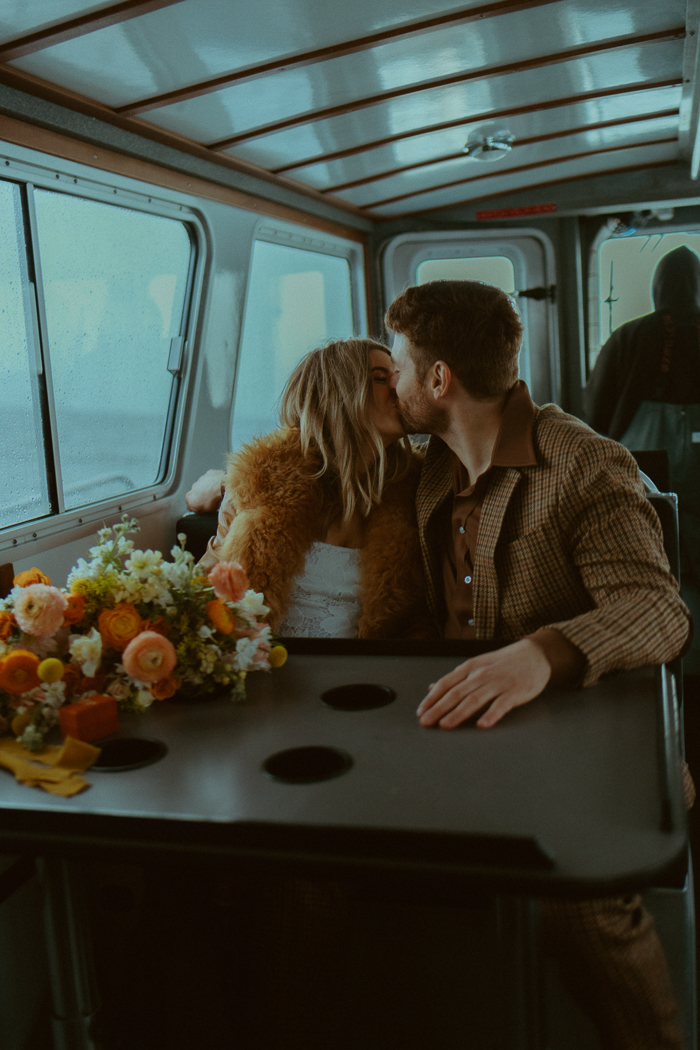 Wedding Advice: Be Flexible And Open To Anything
Since we had an elopement without guests, planning was minimal compared to a wedding with a ceremony and reception. Our only advice would be to keep an open mind and a go-with-the-flow attitude for when things do not go as planned—which is inevitable.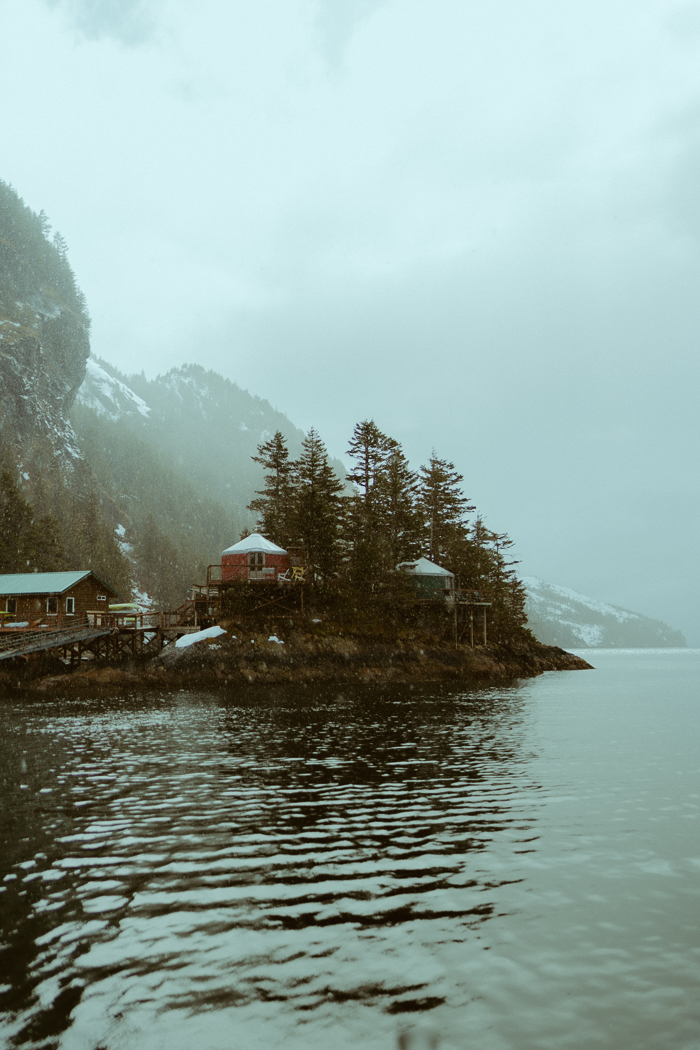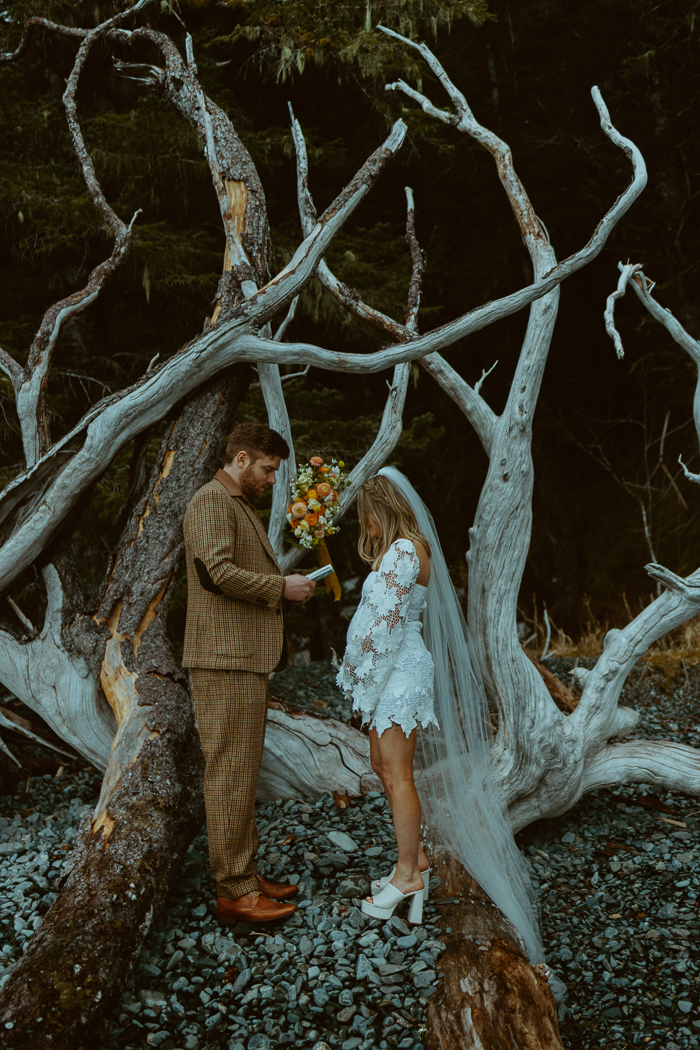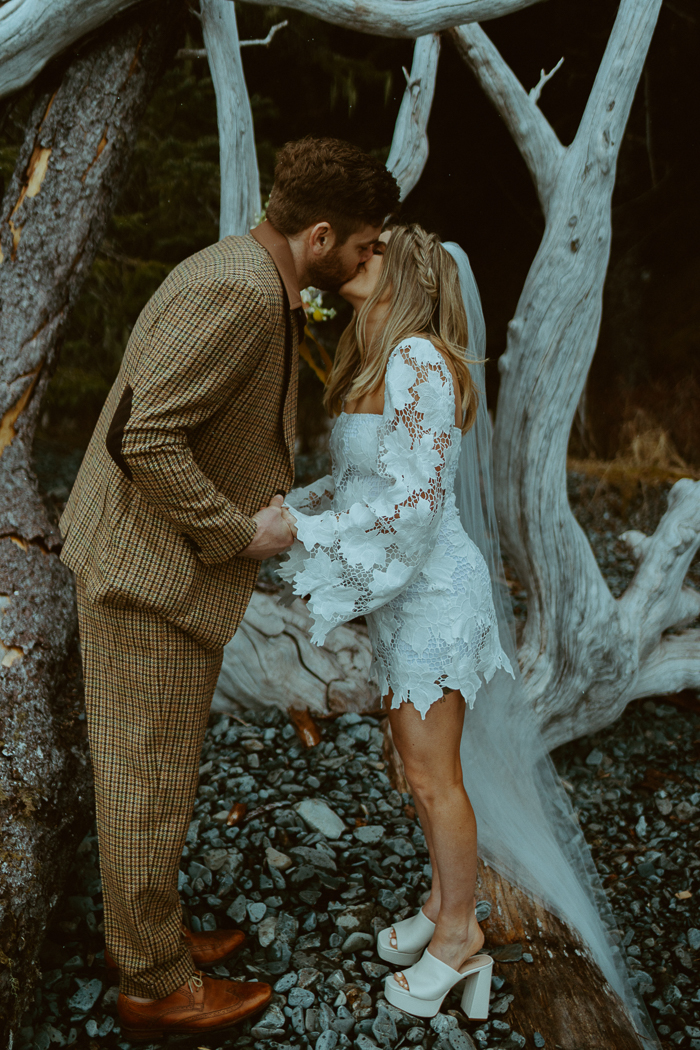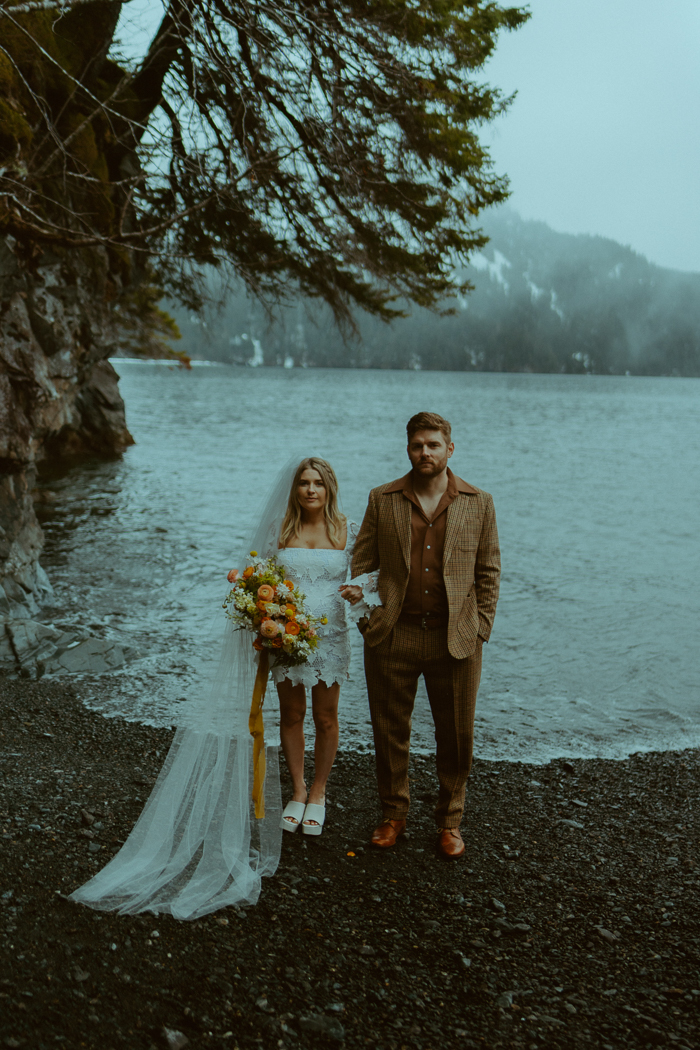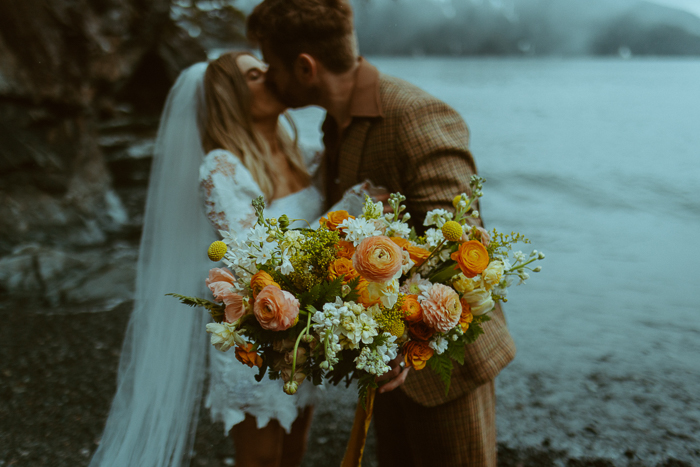 Bringing To Life A Stress-Free And Laid Back Miller's Landing Elopement
I am most proud of how easy and simple the day ended up being. Our main goal was to have a stress-free day that we could truly enjoy from start to finish without worrying about any of the details. We had a very laid-back day, and I am proud of how we could bask in the present moment.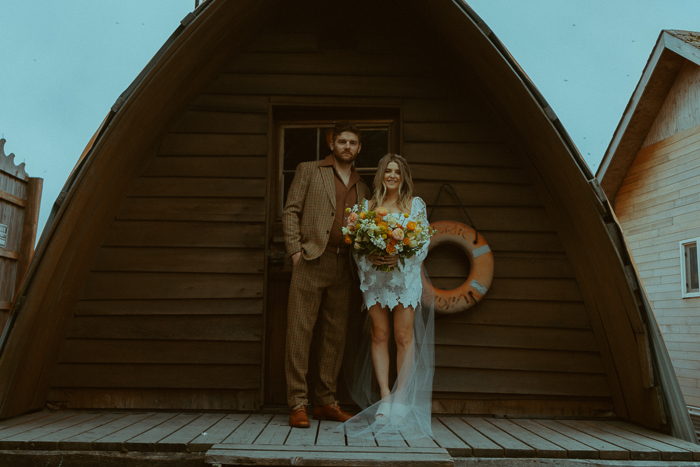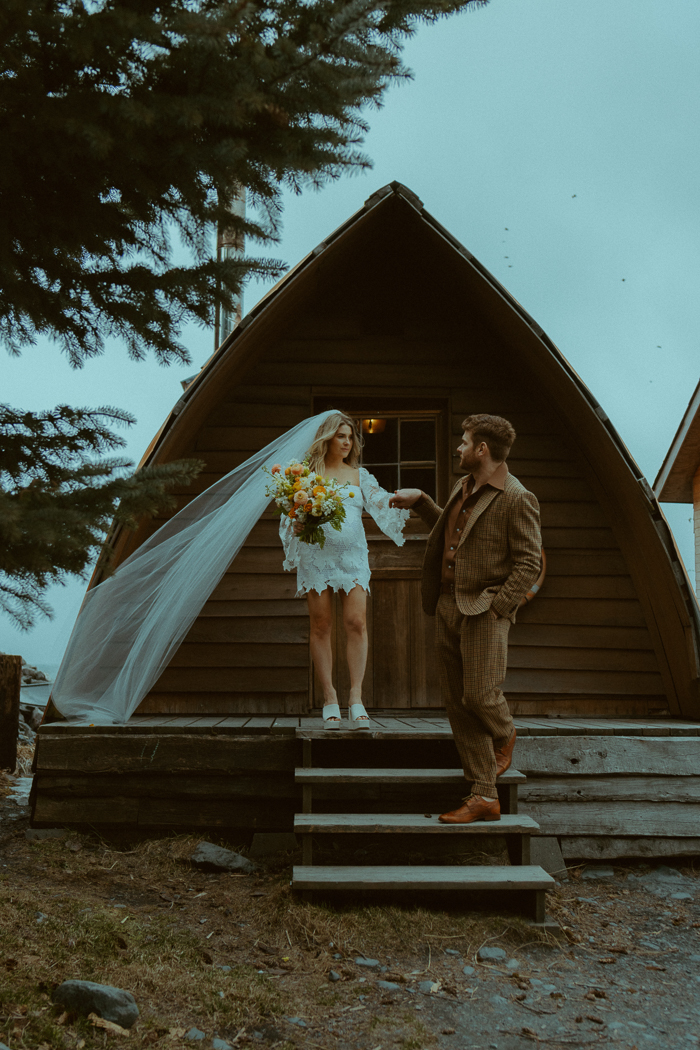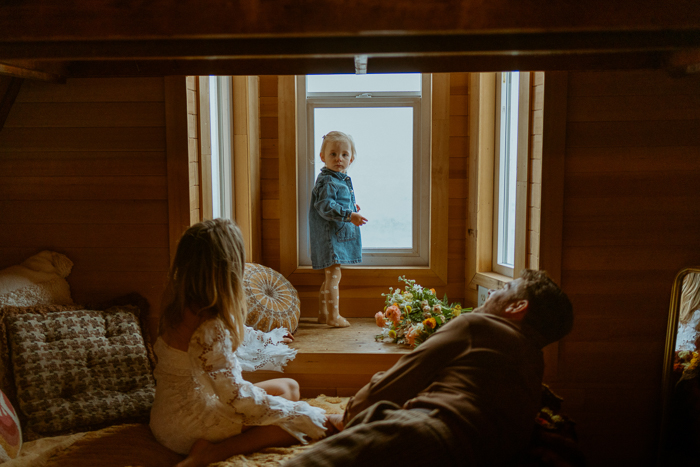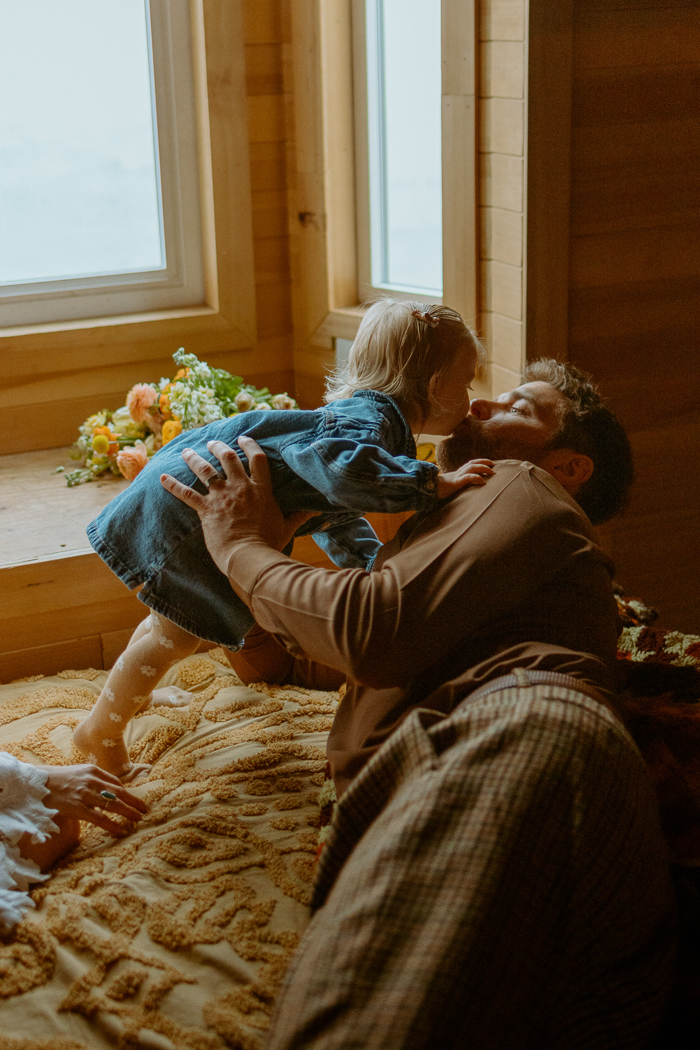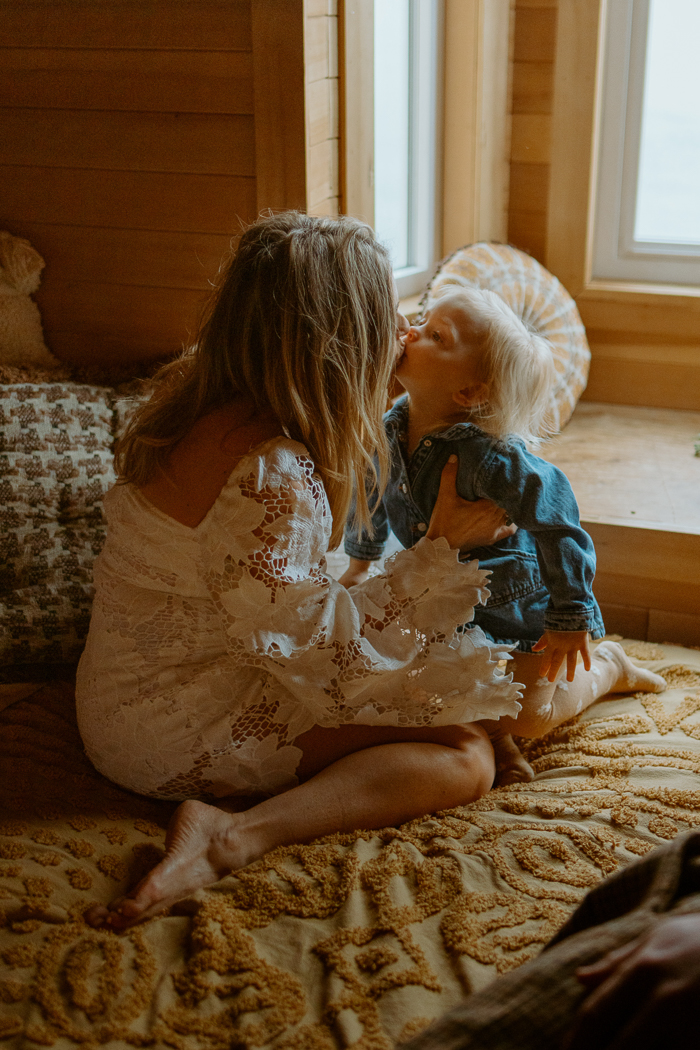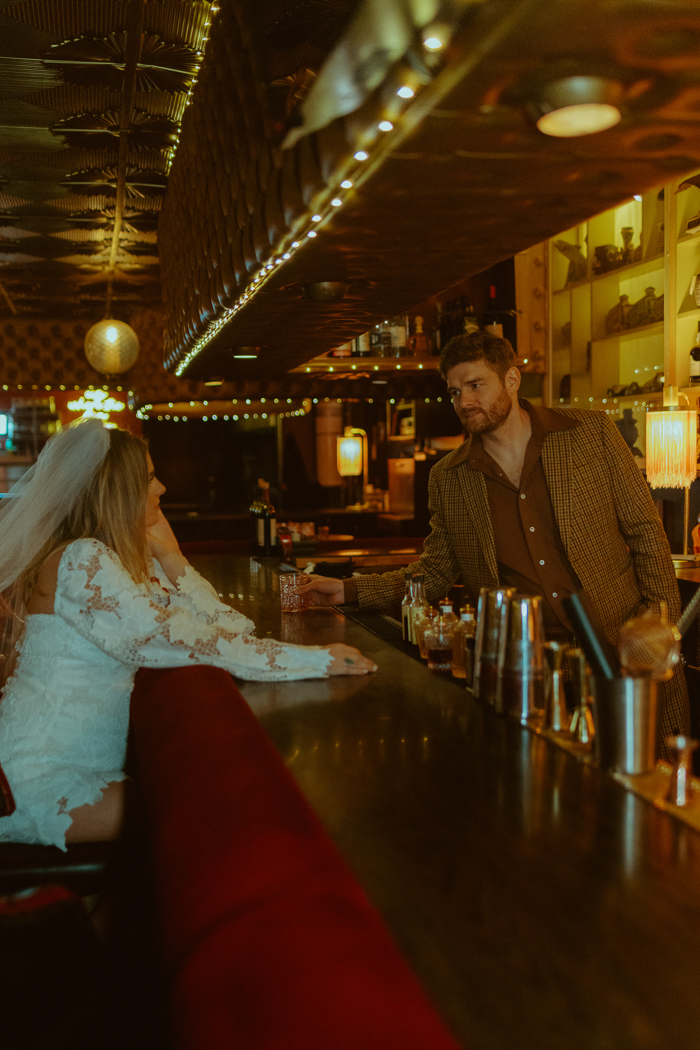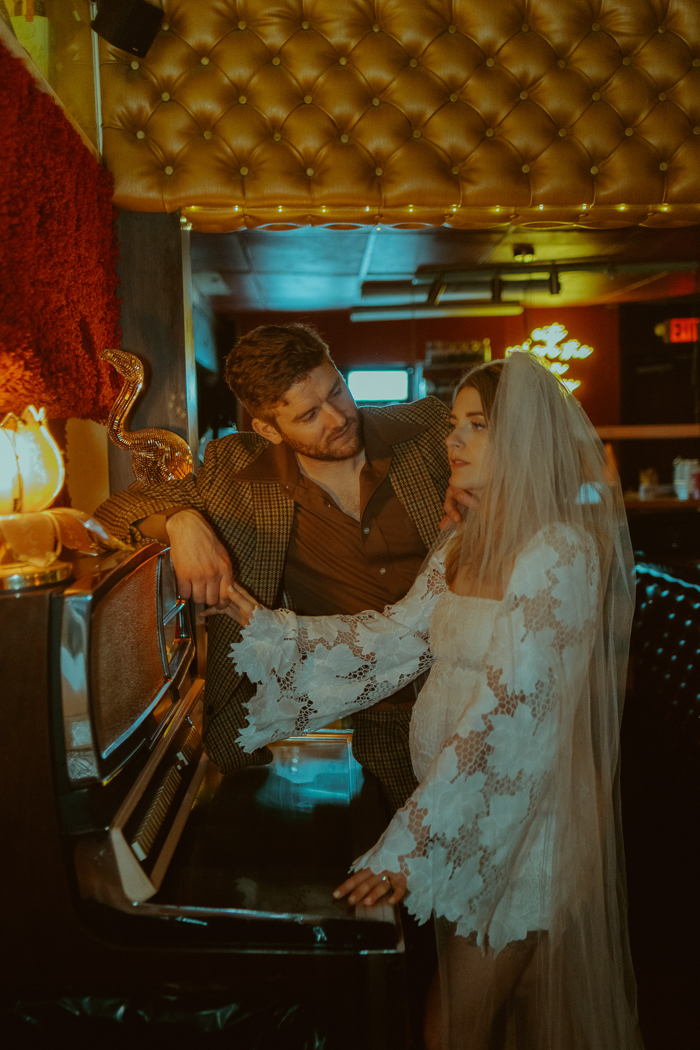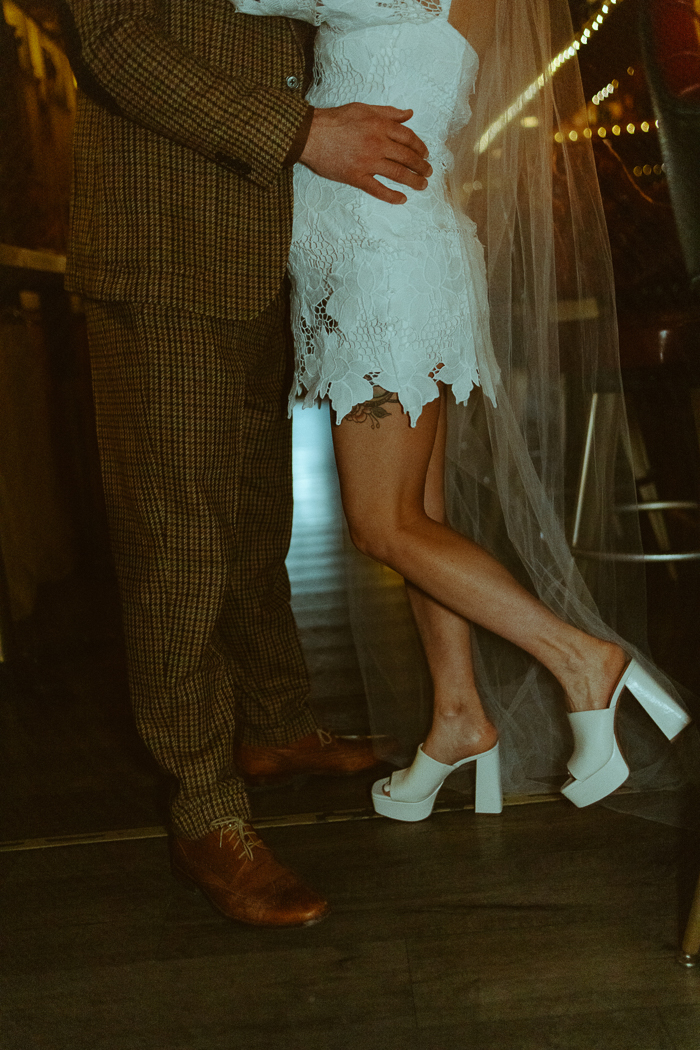 Shop Exact White Platform Shoes: Aldo Cassey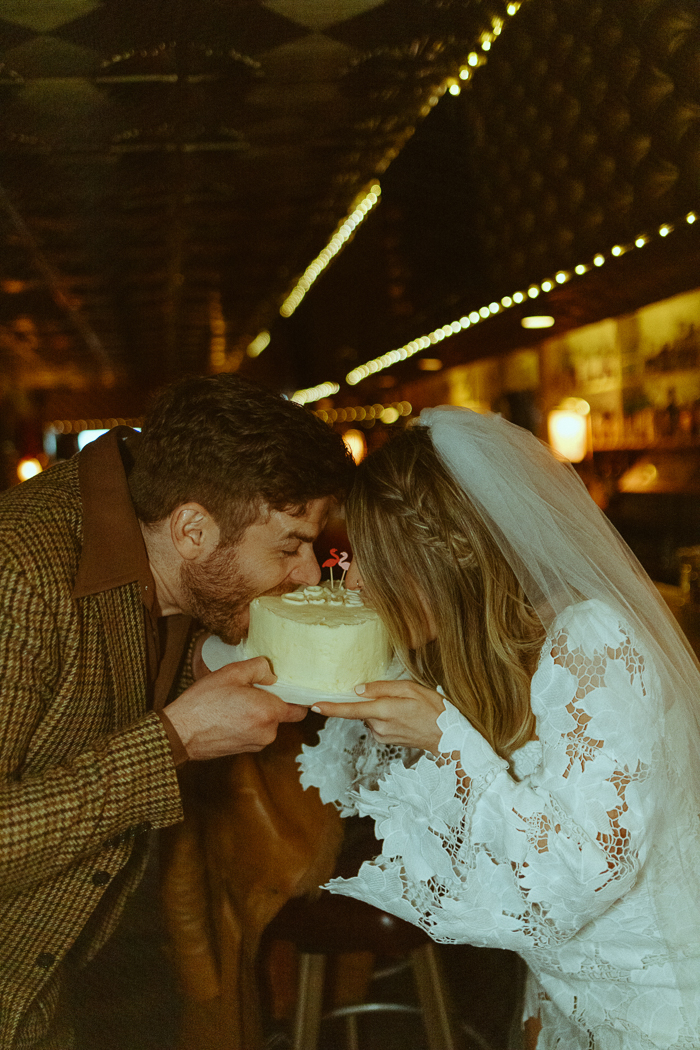 Congratulations to Bre and Zach on their retro Miller's Landing elopement. And a big thank you to Junebug member The Hitched Hiker for capturing all the charming details and memorable moments they will cherish for the rest of their lives. To see more intimate celebrations she's photographed, look at her profile in our directory of the world's best wedding photographers.
Their intimate celebration reminds us that the key ingredients for a remarkable day are simply the presence of your significant other, the awe-inspiring backdrop of nature, and the personal touch of individual style. If you're inspired to create a similar experience to Bre and Zach's, be sure to explore our elopement guide for valuable insights and tips.