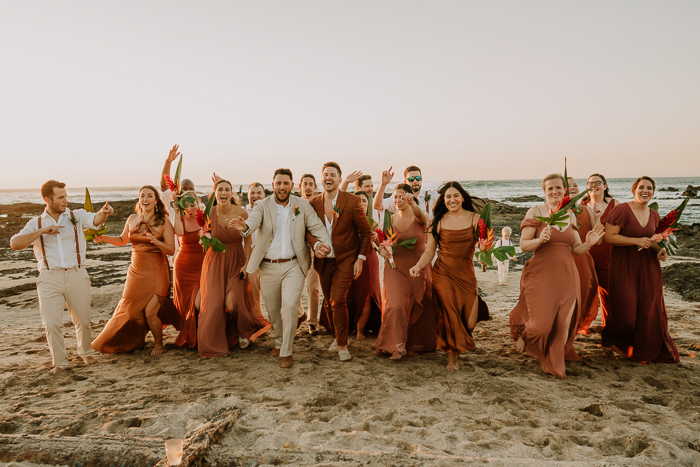 Will and Ruben always held a special place in their hearts for Costa Rica. So, when the time came for them to exchange vows, they knew they wanted their celebration to embody the unique blend of a fun dance party and the serene "Pura Vida" lifestyle that Costa Rica is known for. Their vision of a boho-style affair with a natural and earthy color palette, adorned with tropical greenery and blooms, was beautifully brought to life at their Cala Luna Boutique Hotel wedding.
Nestled amidst the lush jungle and secluded beach, the pair found their own paradise. Their seaside ceremony was breathtaking, with the stunning sand and surf as a picturesque backdrop. Under a tropical arch, they said their sweet "I dos," surrounded by the gentle caress of the ocean breeze. As the sun dipped below the horizon, casting a golden glow, the magical poolside reception began. Illuminated by twinkling string lights and rattan pendant lamps, the atmosphere was nothing short of enchanting. And as the night wore on, the celebration transformed into an all-out dance party, where joy, love, and pride filled the air.
From getting ready with their wedding party to including rainbow fans as a meaningful nod, they infused every aspect of their special day with personal touches. And all the incredible moments were masterfully captured by Junebug member Adri Mendez. If you're looking for unconventional inspiration for your own wedding getaway, this is an experience you won't want to miss.
The Couple:
Will and Ruben
The Wedding:
Cala Luna Boutique Hotel, Costa Rica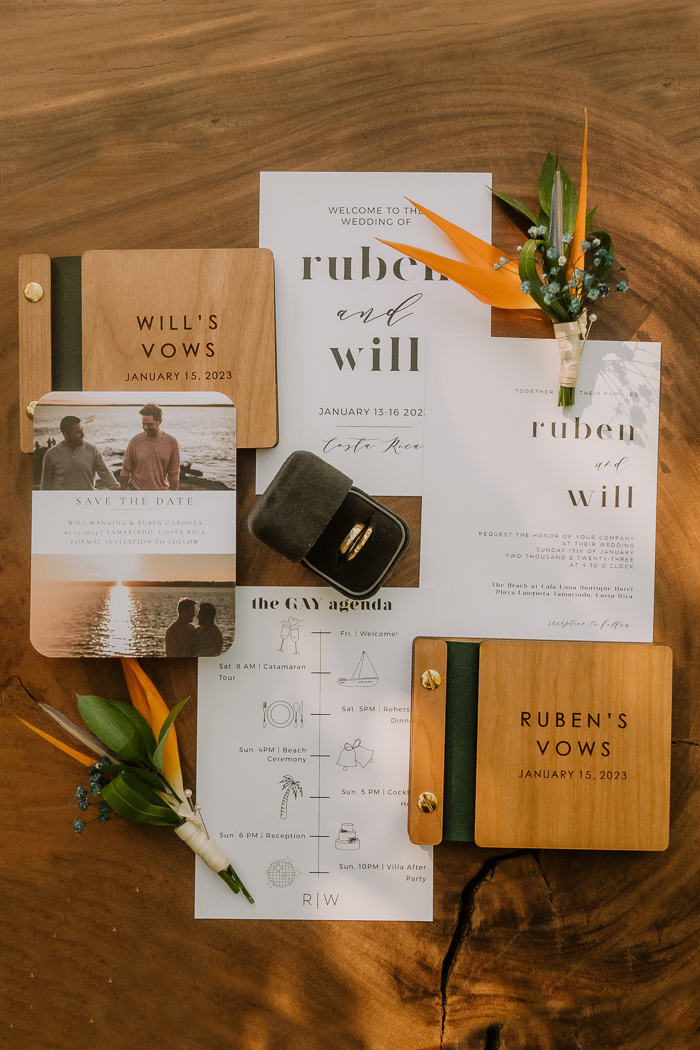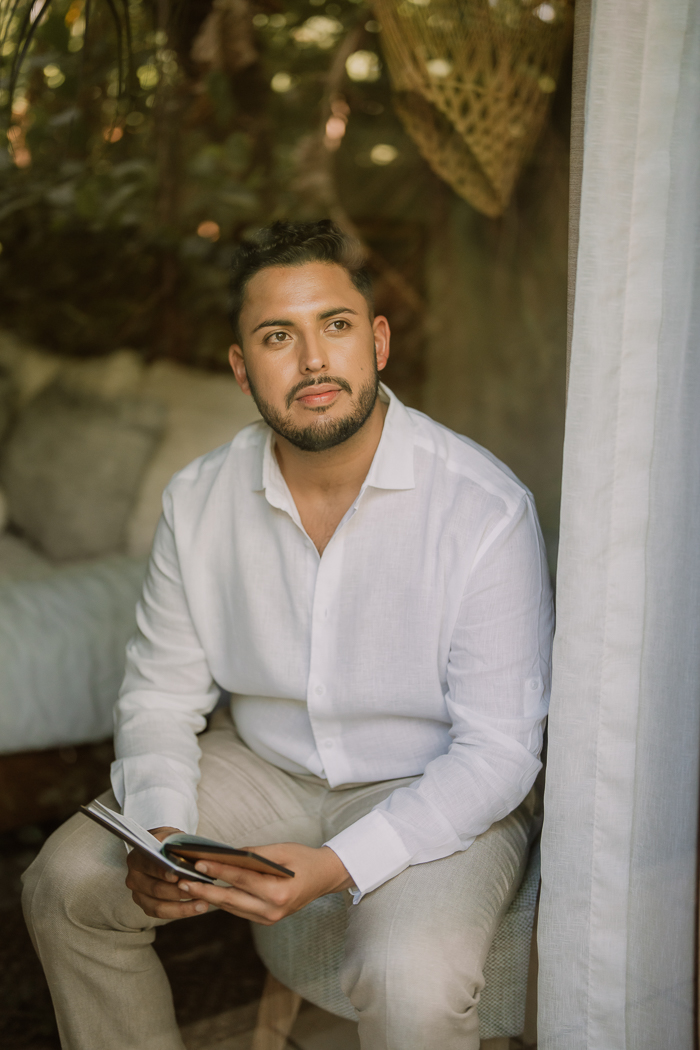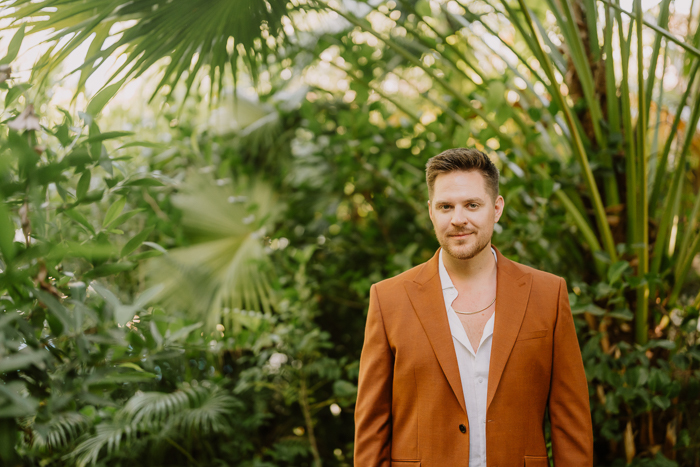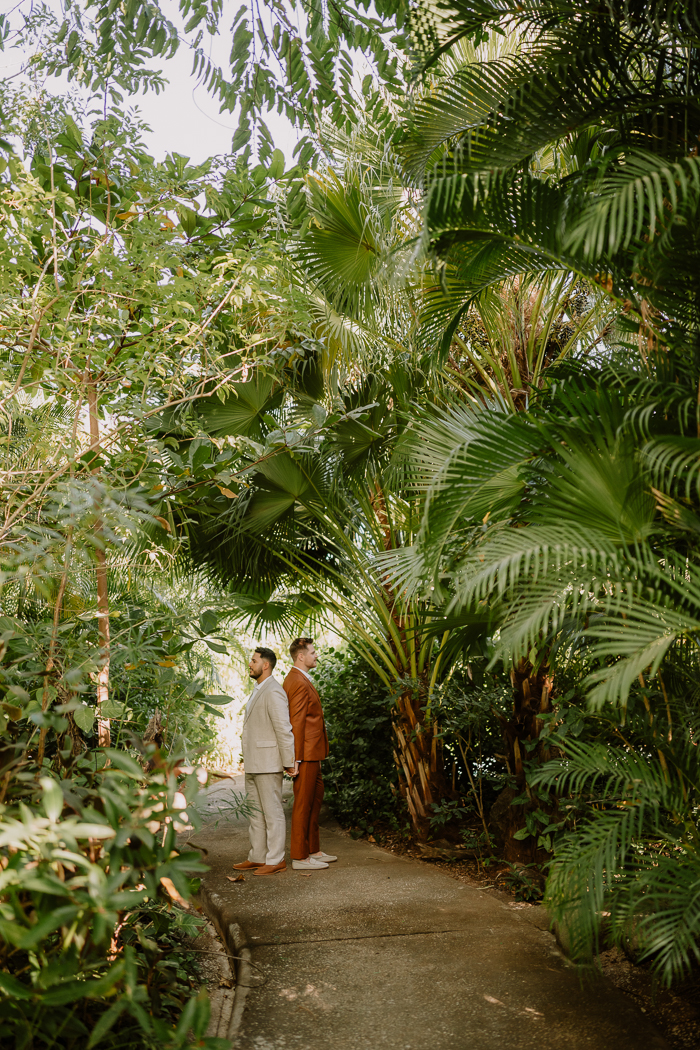 Recommended Reading: Should I Have A First Look At My Wedding?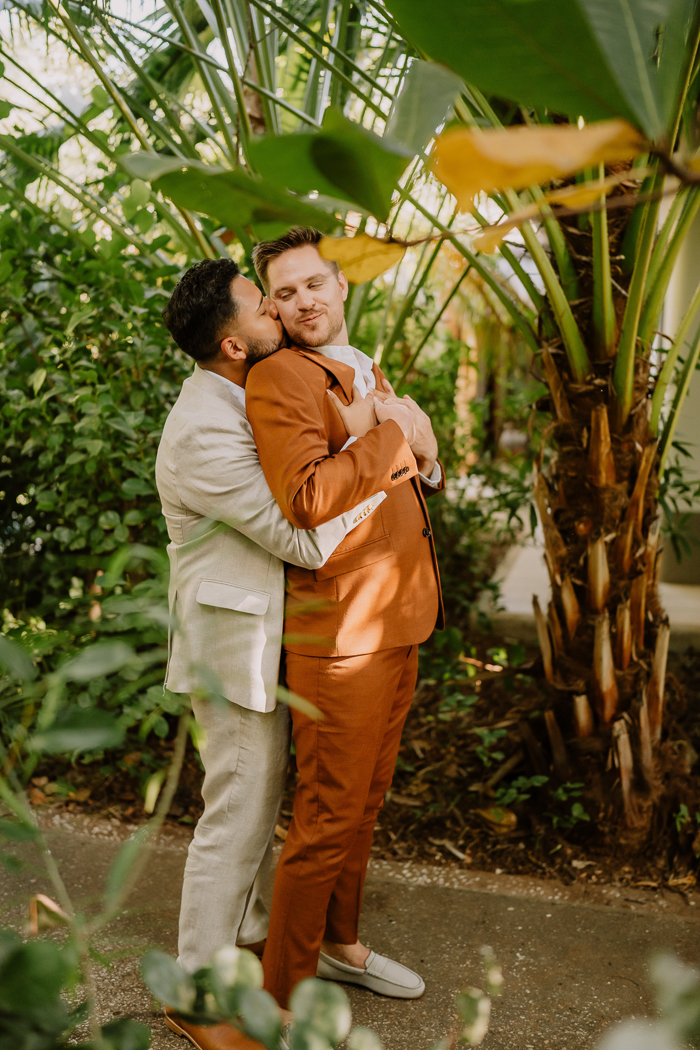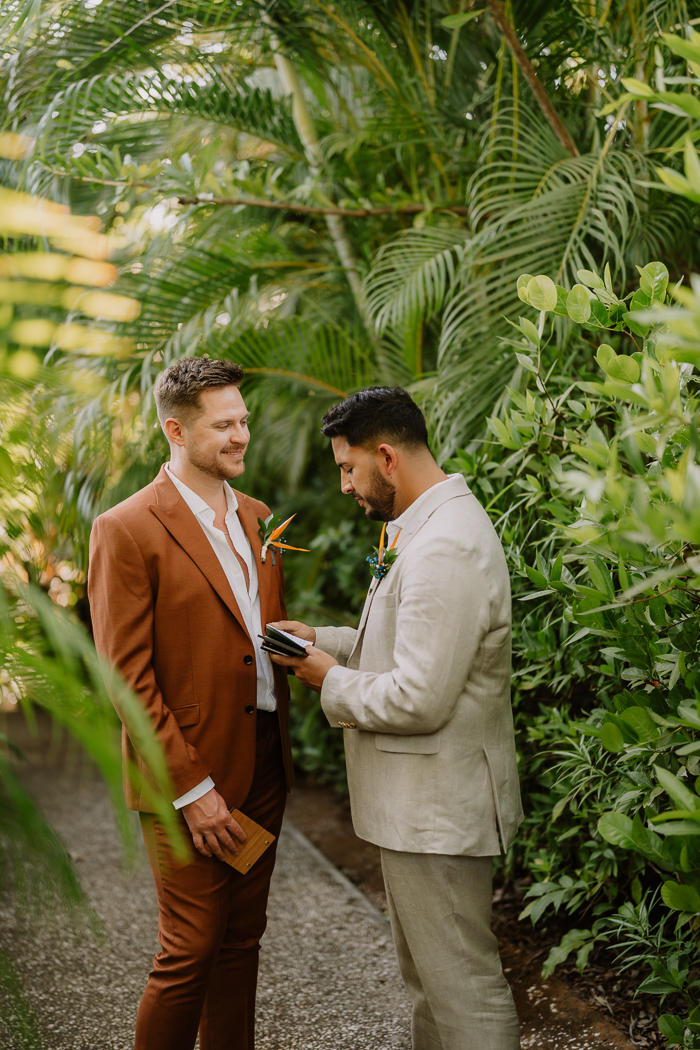 Exchanging Vows During Their Private First Look
The most memorable part of our day was the first look. We ended up getting ready with both of our mixed-gender parties together, and the whole morning and afternoon became a celebration in and of itself. However, after getting ready, we had a moment to ourselves with our photographer to exchange our vows in the jungle. It was a genuinely centering and sentimental moment, allowing us to share ourselves with each other before the ceremony.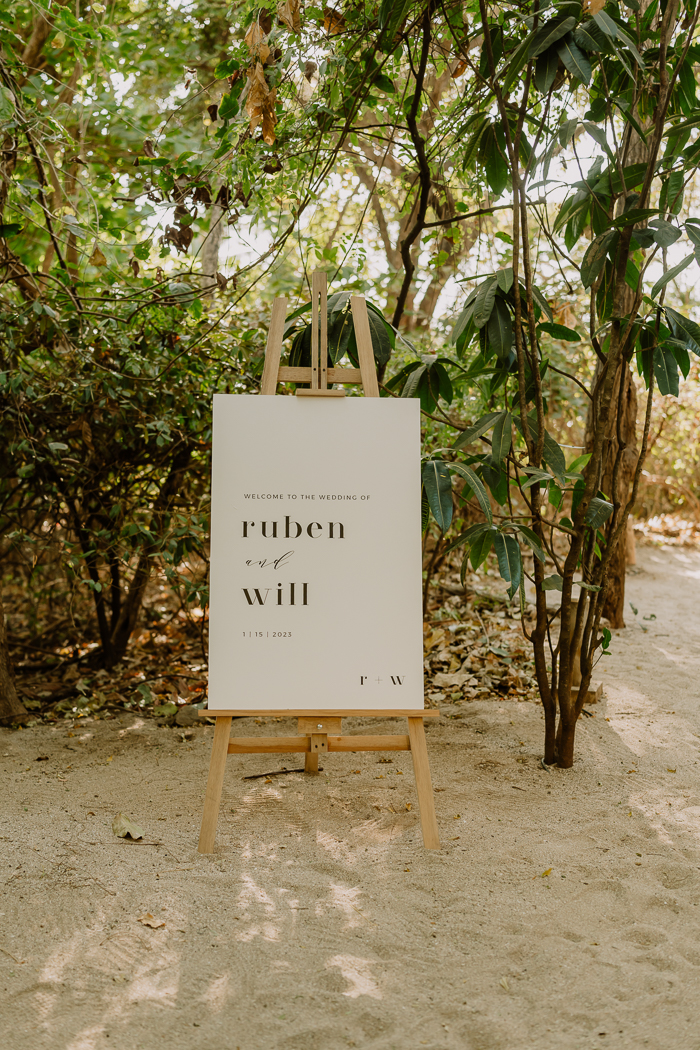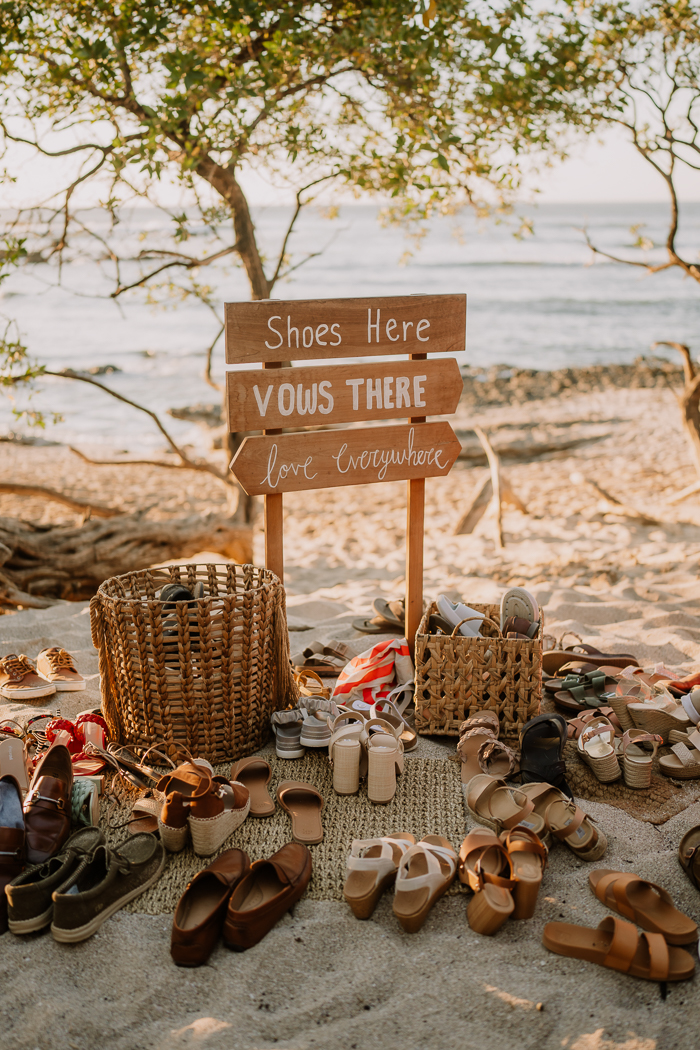 Recommended Reading: 7 Wedding Signs You Definitely Need At Your Wedding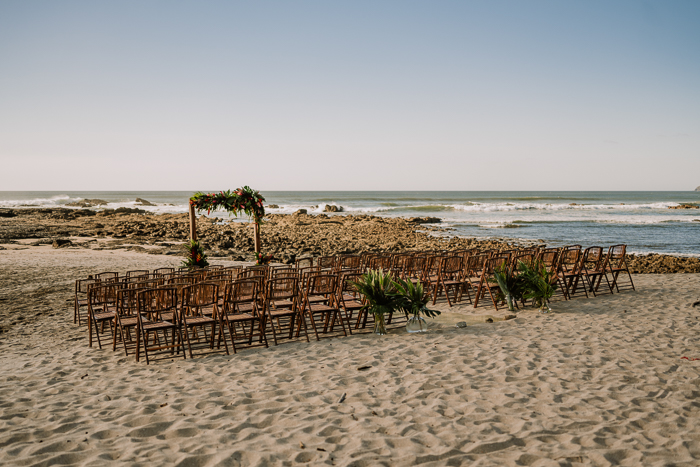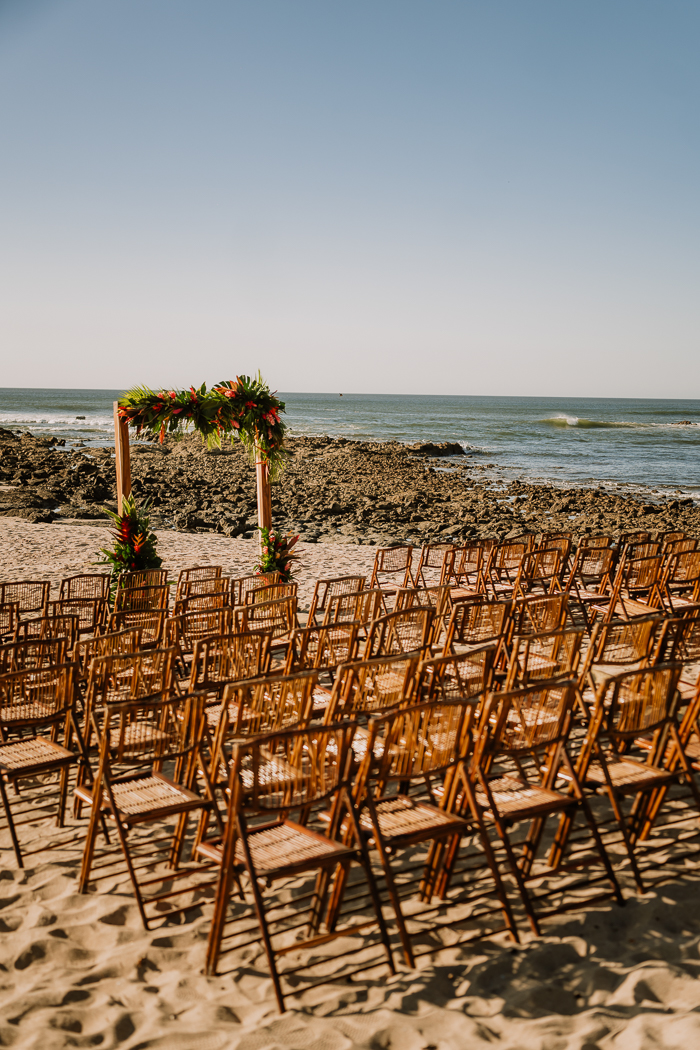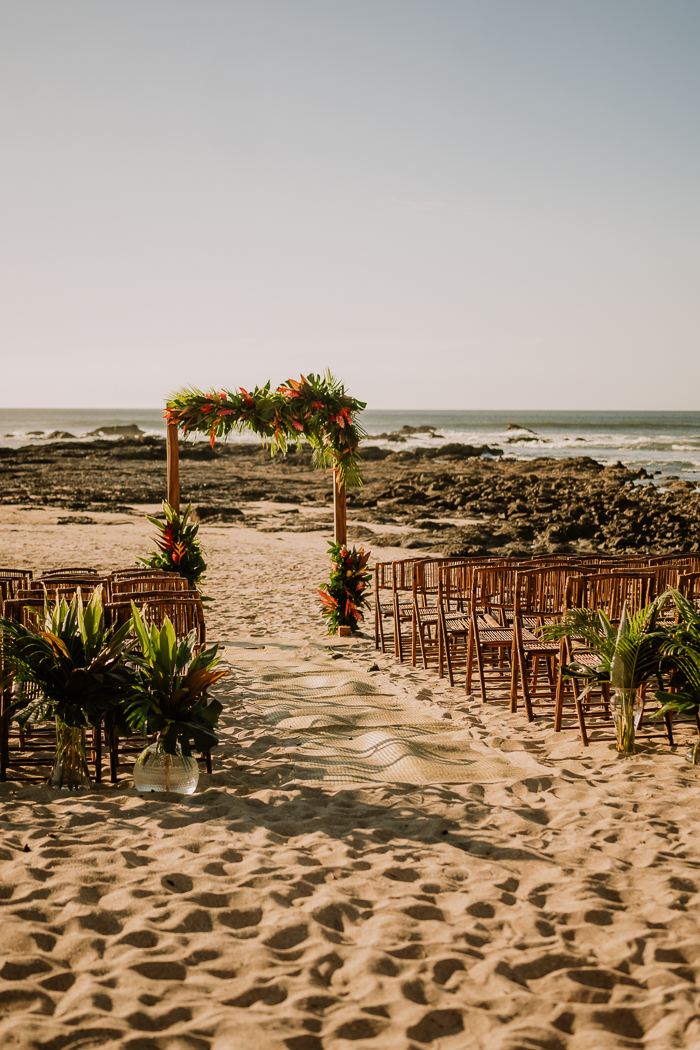 How Their Cala Luna Boutique Hotel Wedding Came To Be
Our style is more boho, modern, farmhouse-esque, but we wanted our wedding to showcase that, combined with the natural colors and earthy tones of the fauna of our destination. Will had picked out his suit at the very beginning and wanted to ensure it all tied in together at the end. We wanted the vibe of our wedding to be a fun dance party juxtaposed with the "Pura Vida" relaxed, calm nature of Costa Rica. It definitely came together with the help of our amazing planner, who got to know us and made the day perfect for us. She took our Pinterest inspo board, got to know us, and created the perfect combination.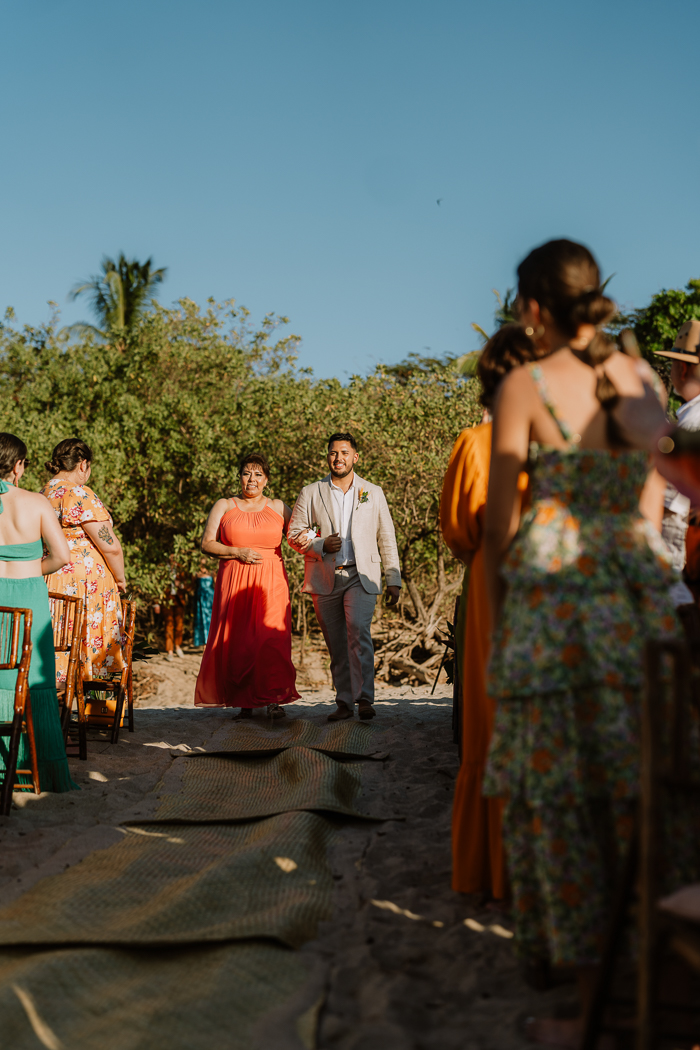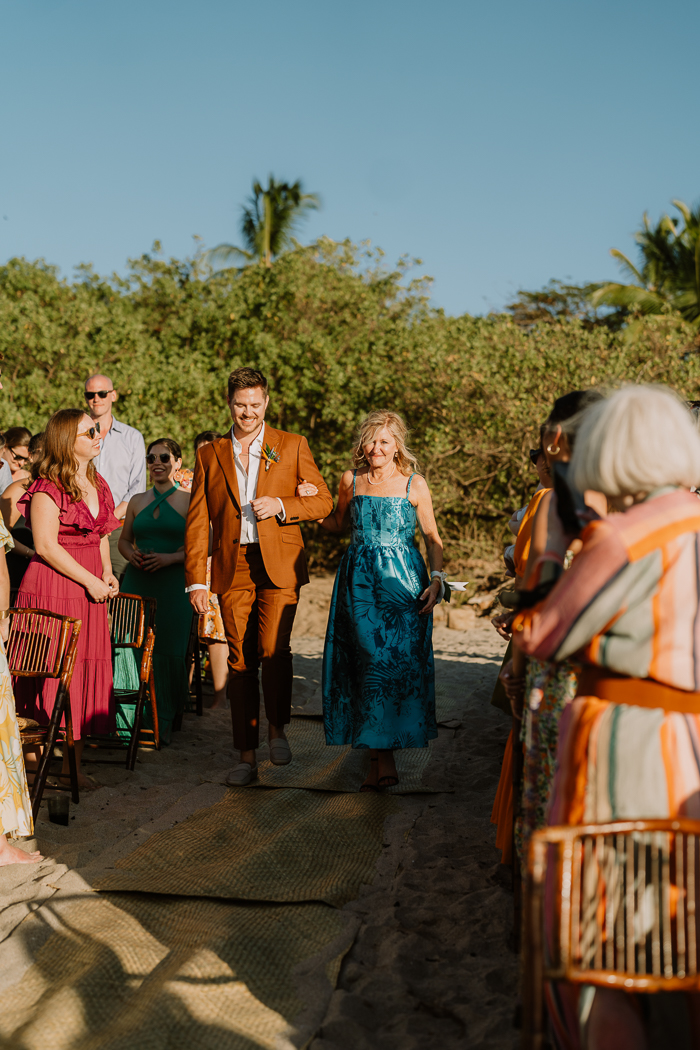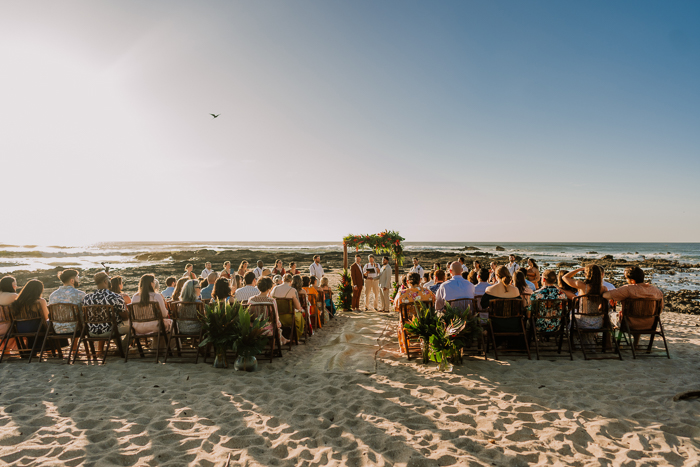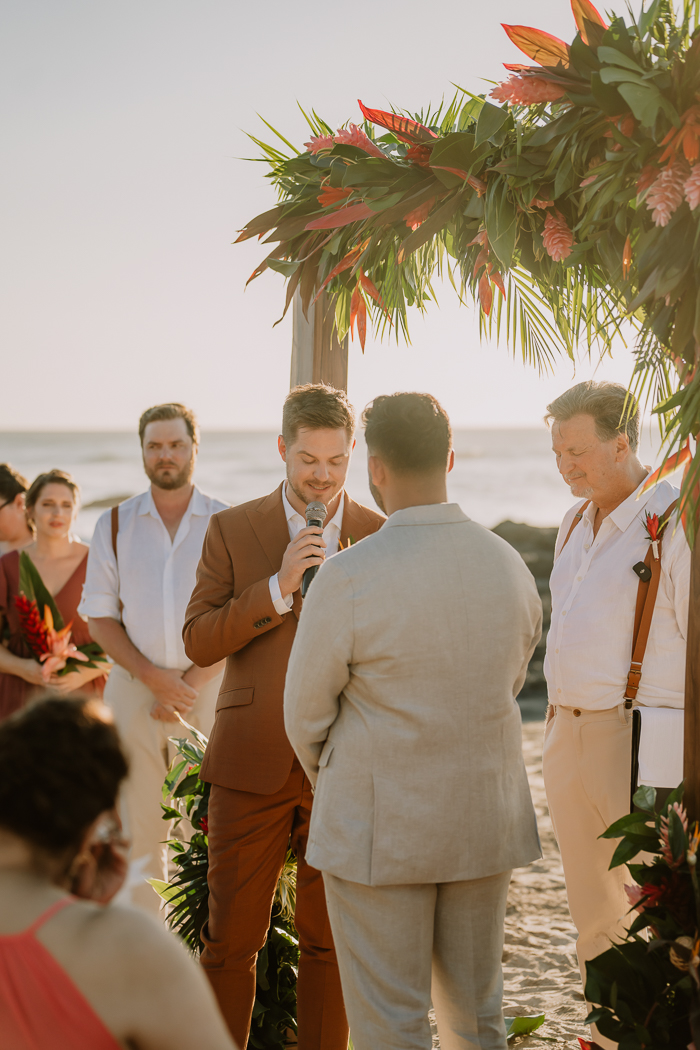 Recommended Reading: Unique Tips For Writing Your Own Vows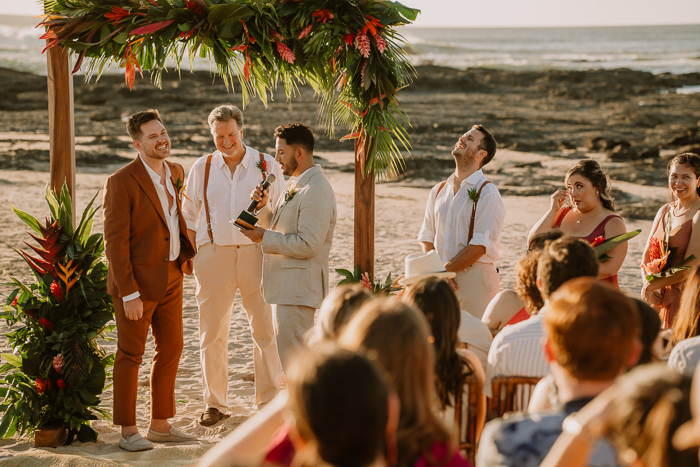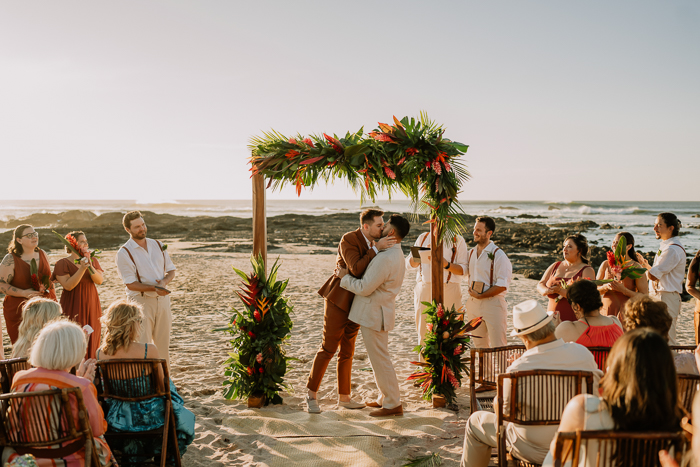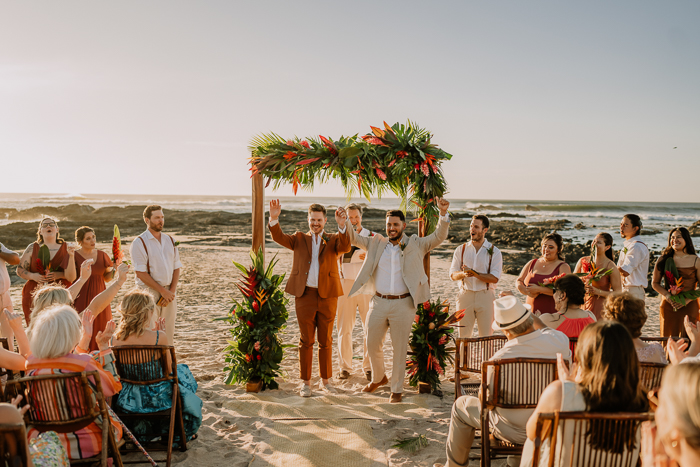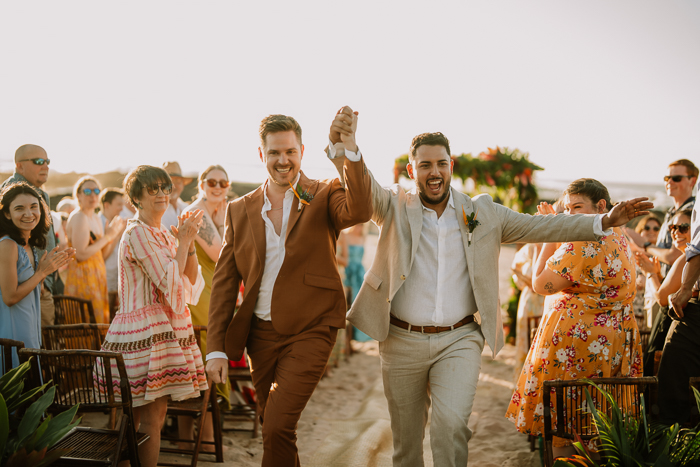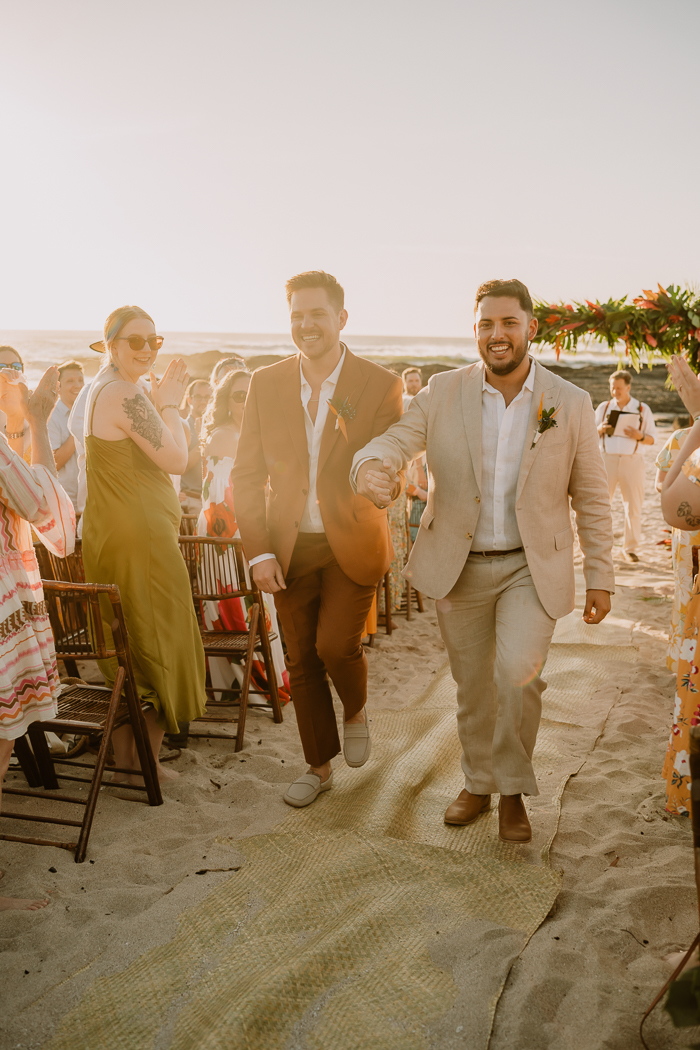 A Sentimental Touch: Will's Dad Officiating And Infusing Tradition Into Their Ceremony
We were fortunate to have Will's dad officiate our ceremony, as he deeply understands who we are as a couple. It was truly special to have him share our journey together during the ceremony. Furthermore, he added a meaningful touch by incorporating an Apache blessing, symbolizing the Southwest US, where we both grew up. His presence and words made the ceremony even more meaningful and heartfelt.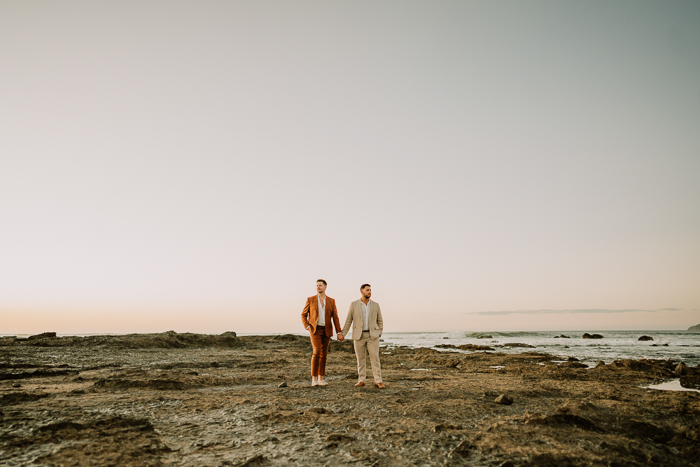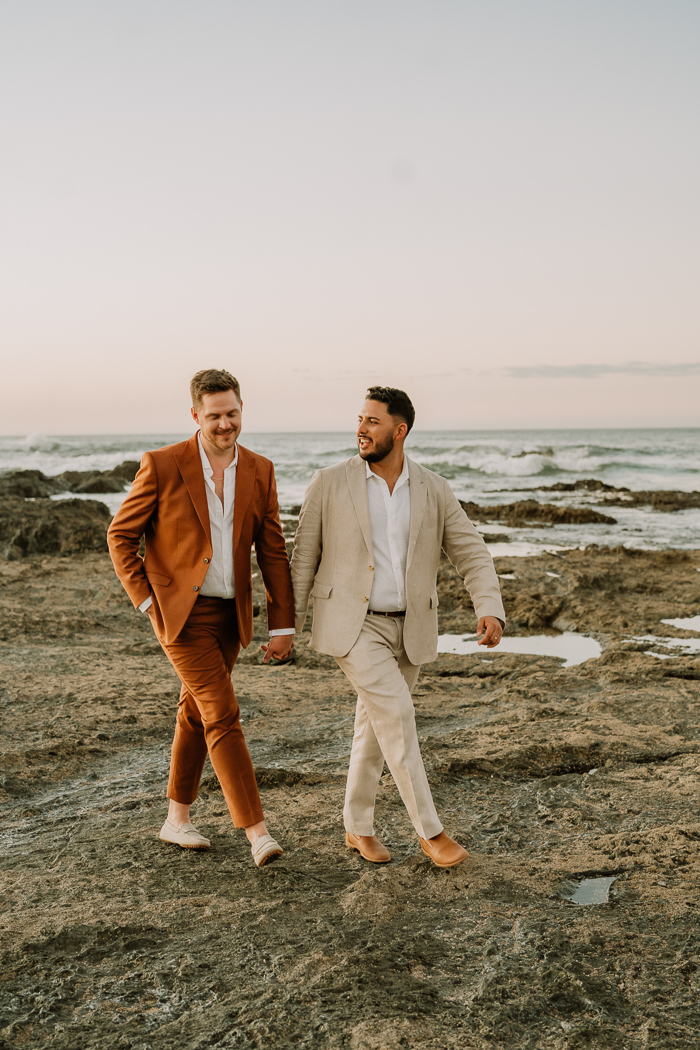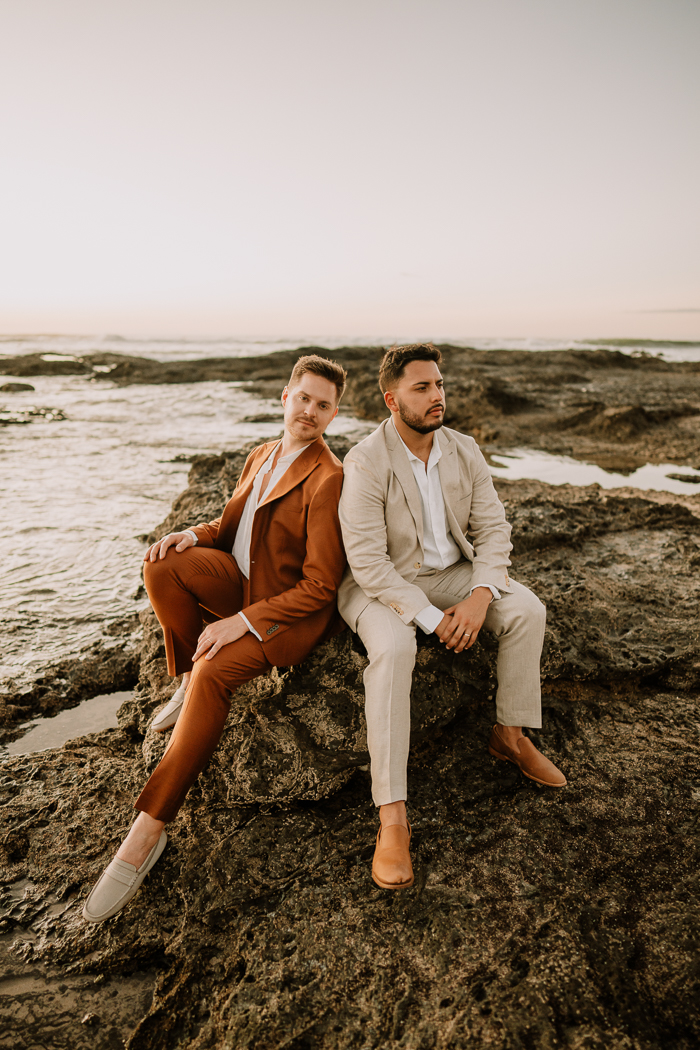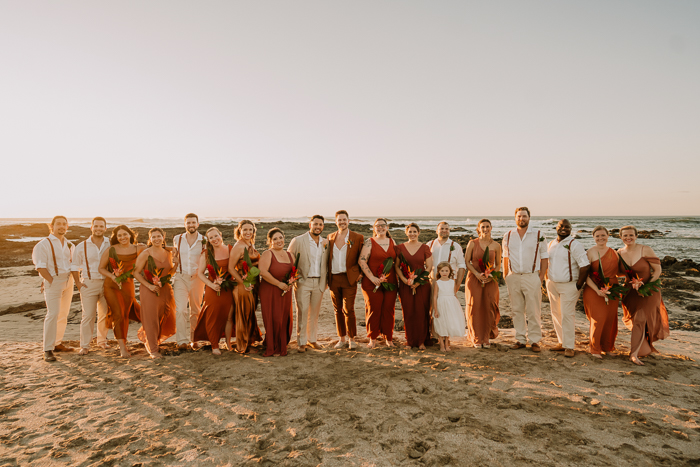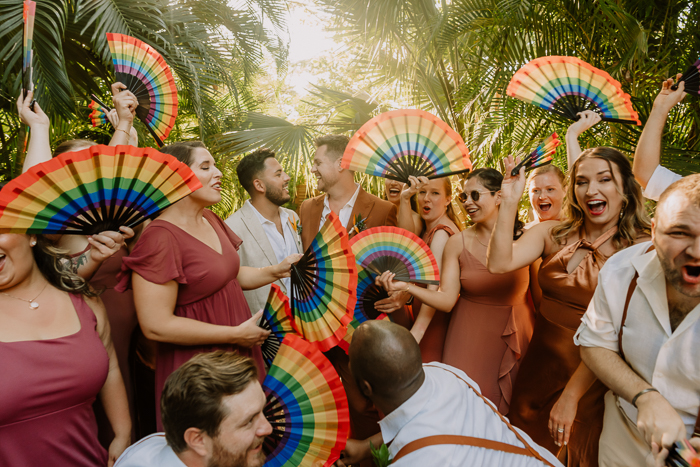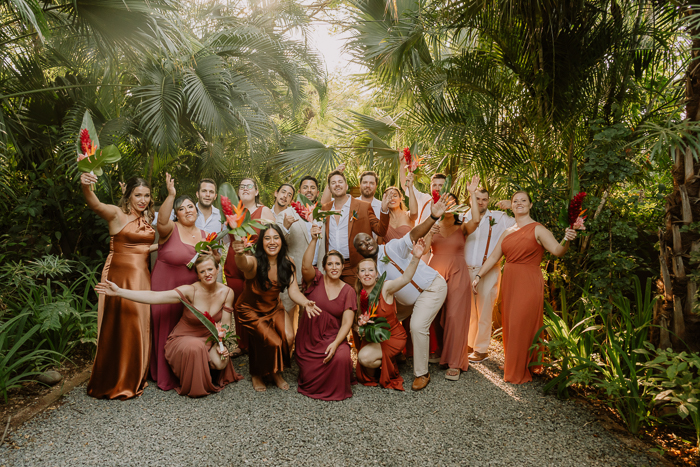 Why They Chose Cala Luna Boutique Hotel
We selected our venue for its cozy atmosphere as a boutique hotel, its stunning natural surroundings, and the attentive staff. Cala Luna offered the perfect ambiance, showcasing the jungle vibes of Costa Rica while being just a stone's throw away from the breathtaking coastline. It allowed us to share with our guests the diverse elements of Costa Rica. Moreover, the staff delivered exceptional and personalized service. From when we arrived for our pre-wedding visit until the days following our ceremony. We truly felt the essence of "Pura Vida" there. And it was our desire for our guests to experience the same.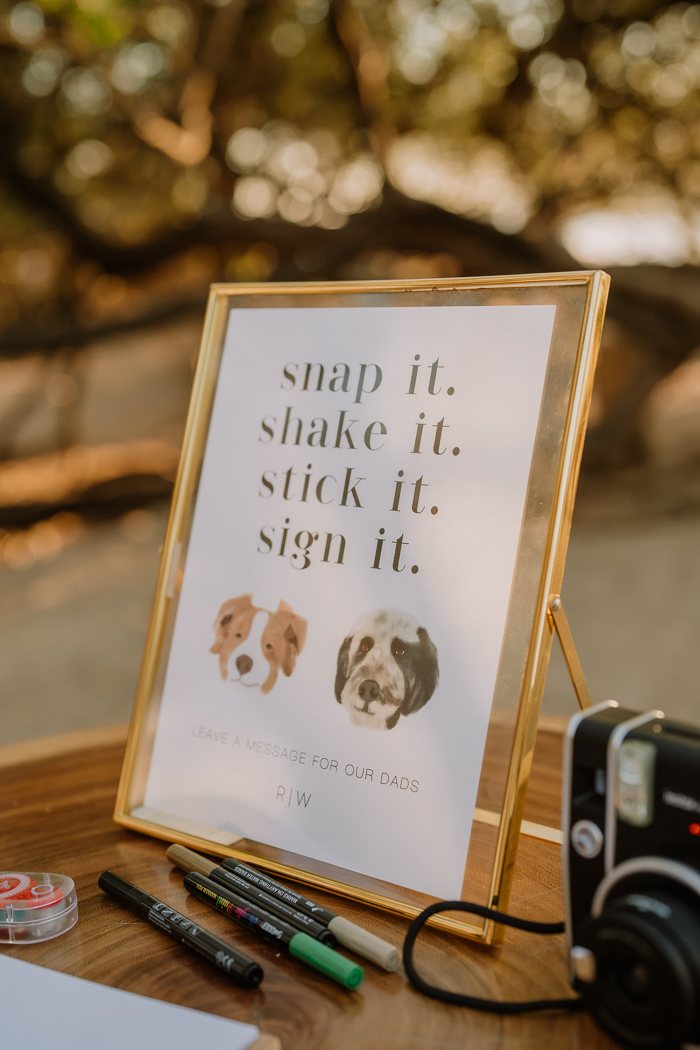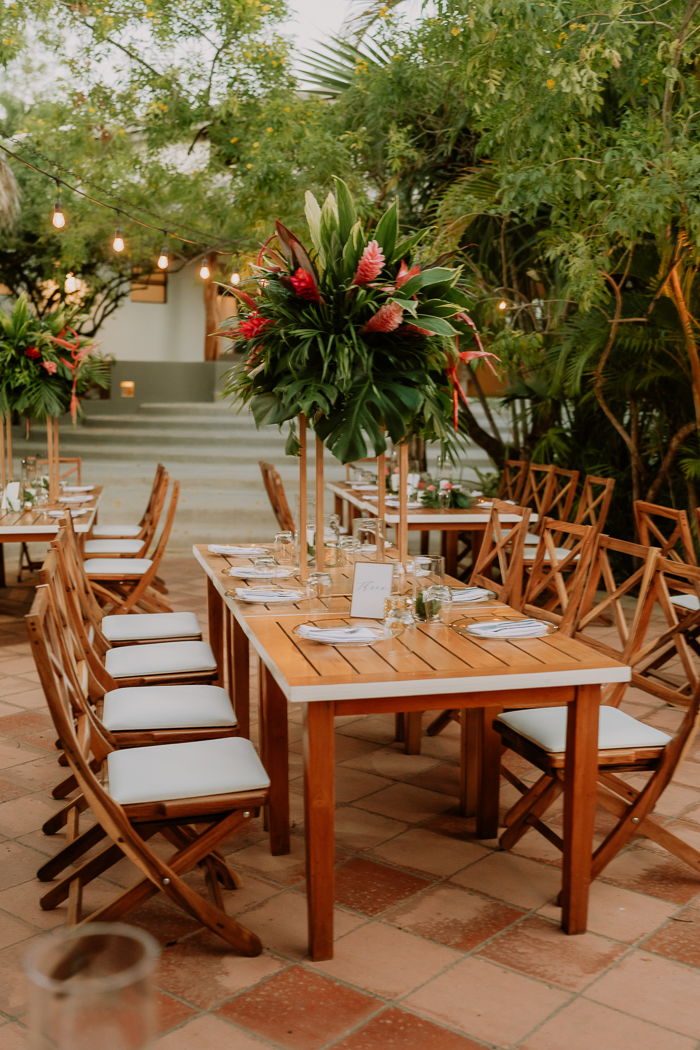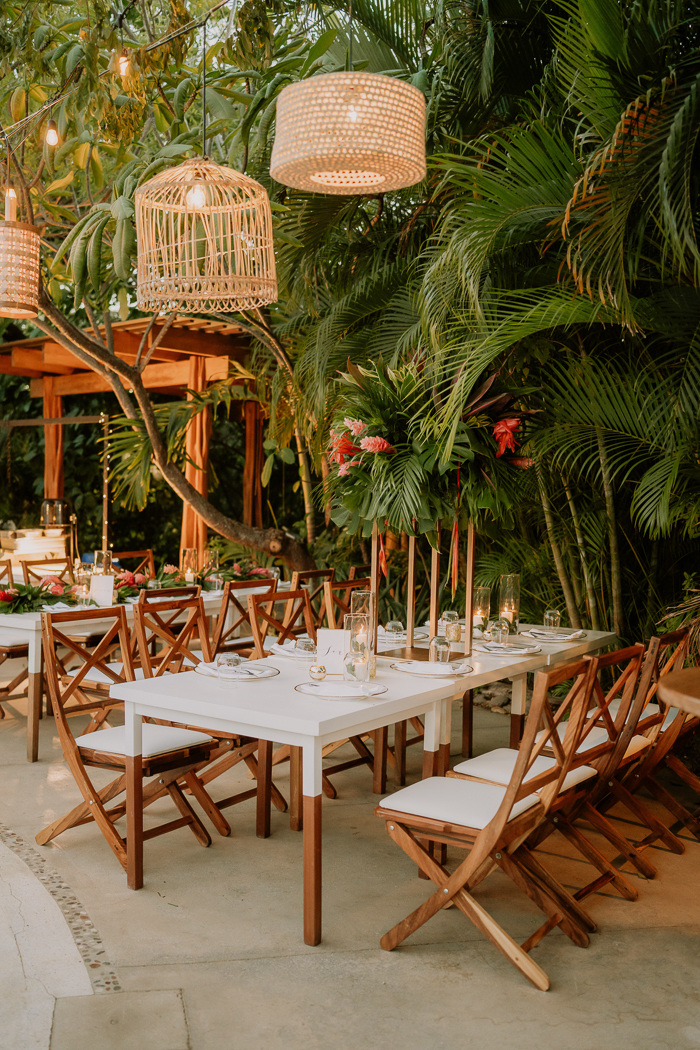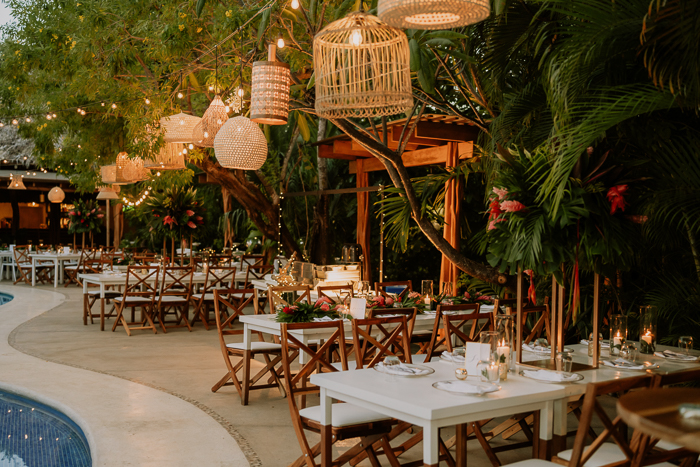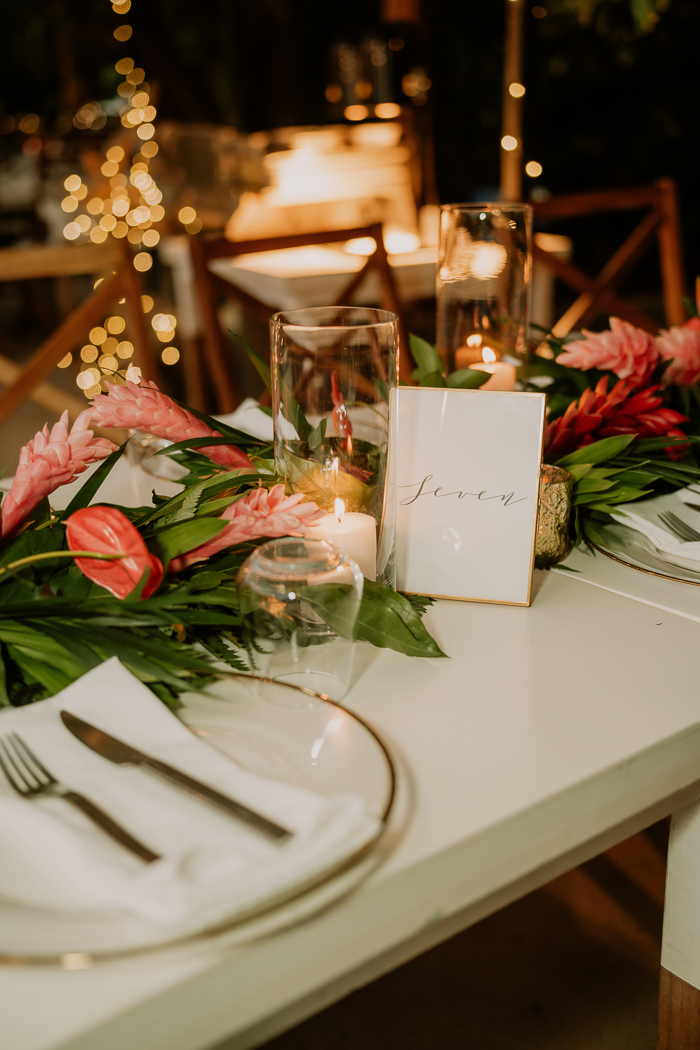 Recommended Reading: Ultimate Guide To Wedding Lighting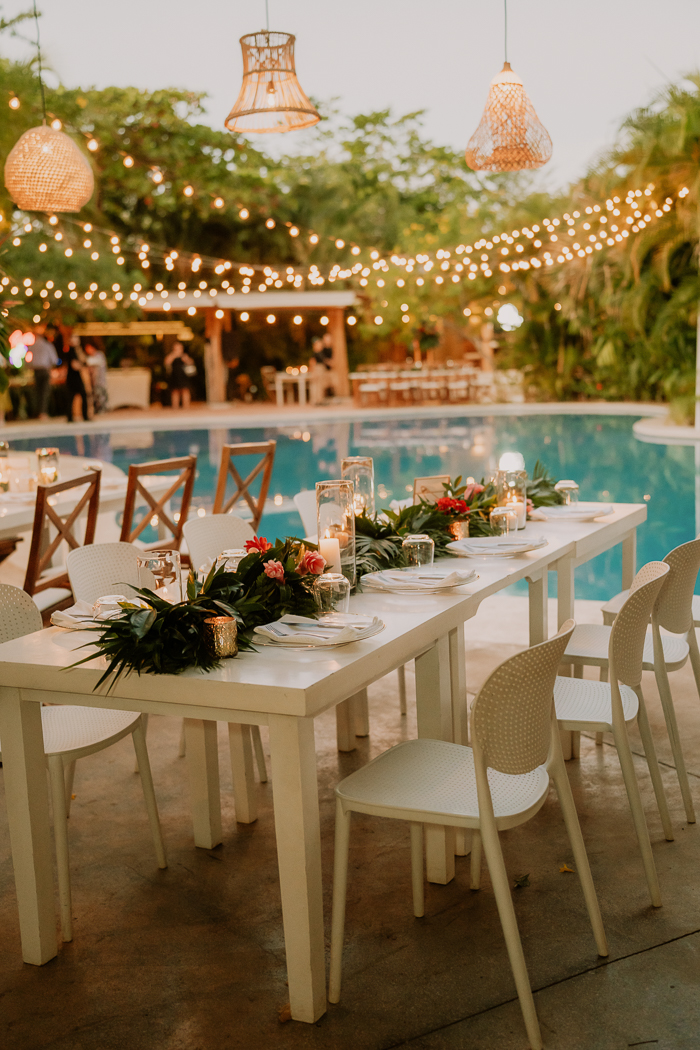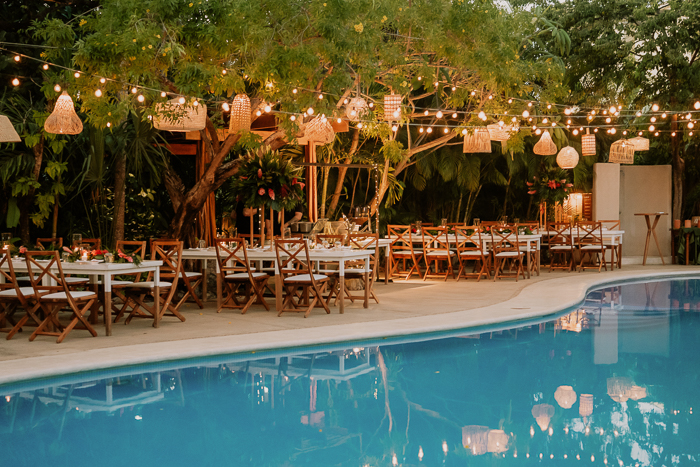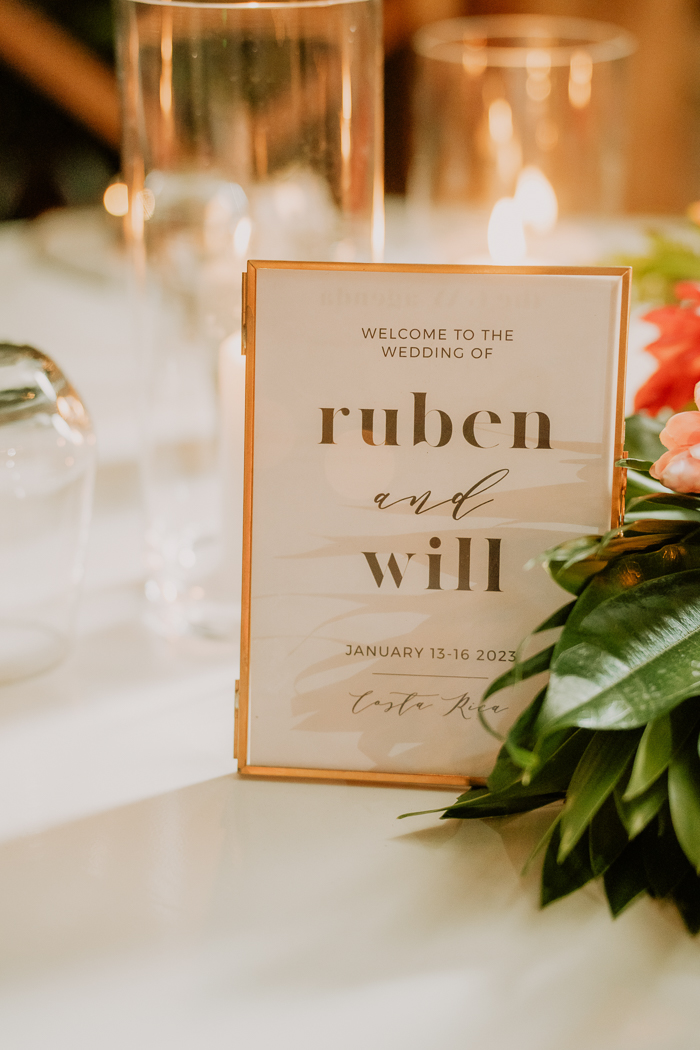 A Rainbow Surprised Help Celebrate Love And LGBTQ Pride
One of our dearest friends, Nick, pleasantly surprised us. He brought over 100 rainbow fans that our guests adored using while dancing. These fans quickly became a popular prop for the joyful photos captured throughout the celebration. They added a touch of fun and cuteness to the atmosphere and served as a meaningful nod to the LGBTQ community on our special day as we celebrated our gay wedding.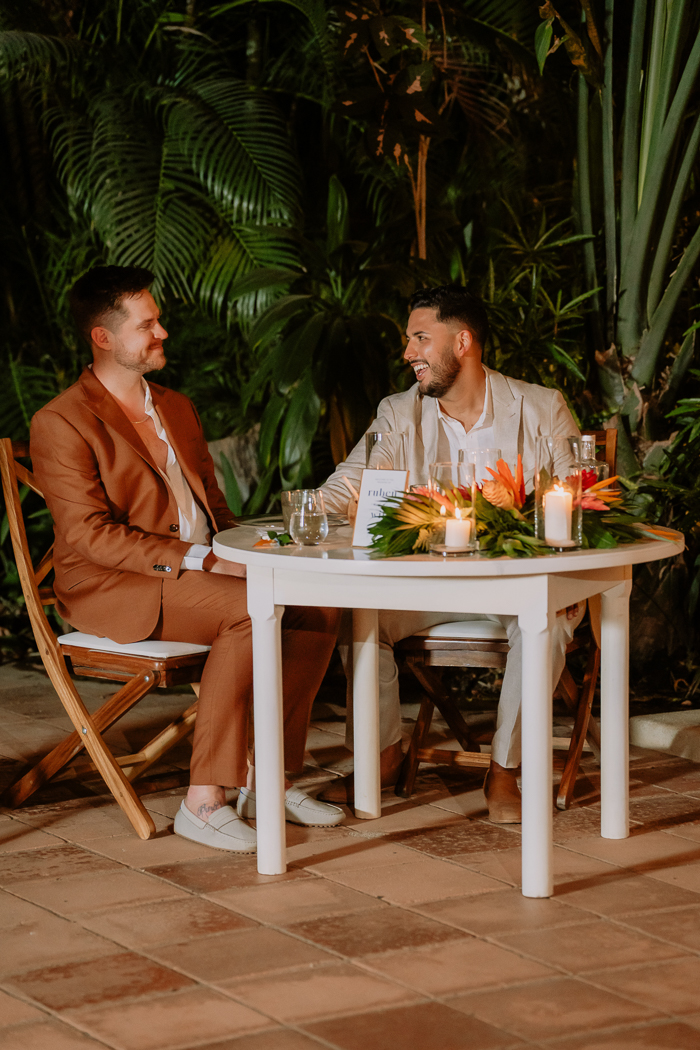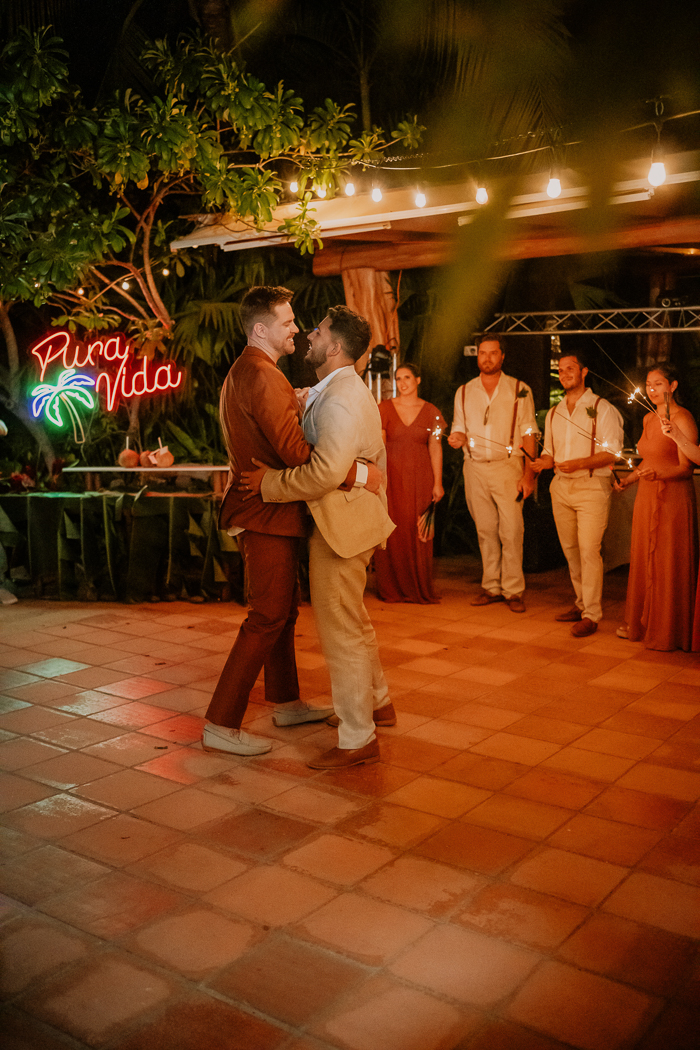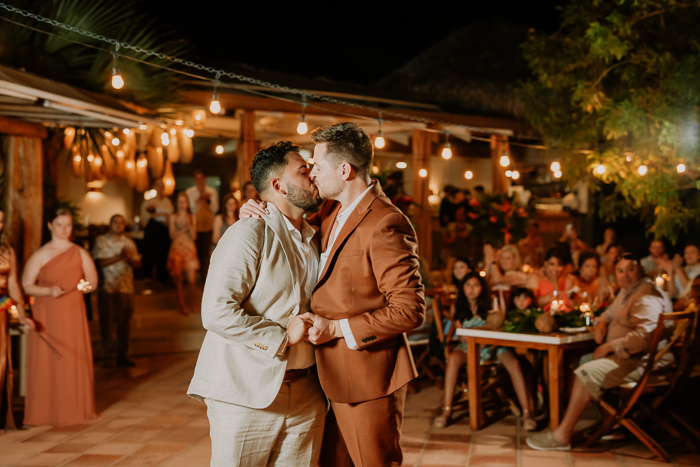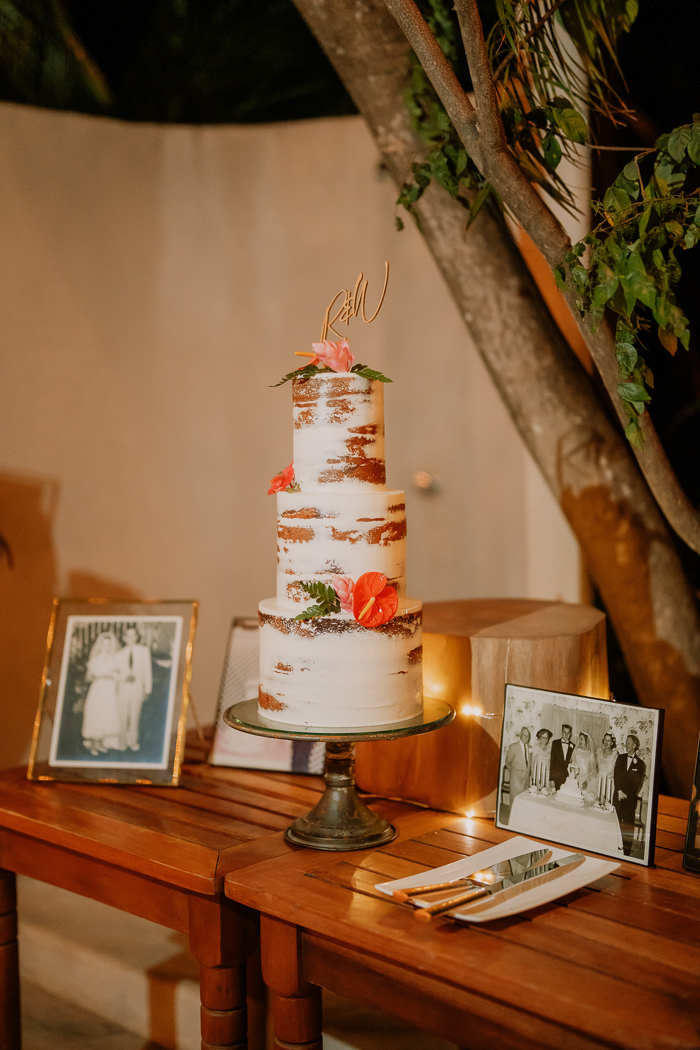 Recommended Reading: Everything You Should Know About Your Wedding Cake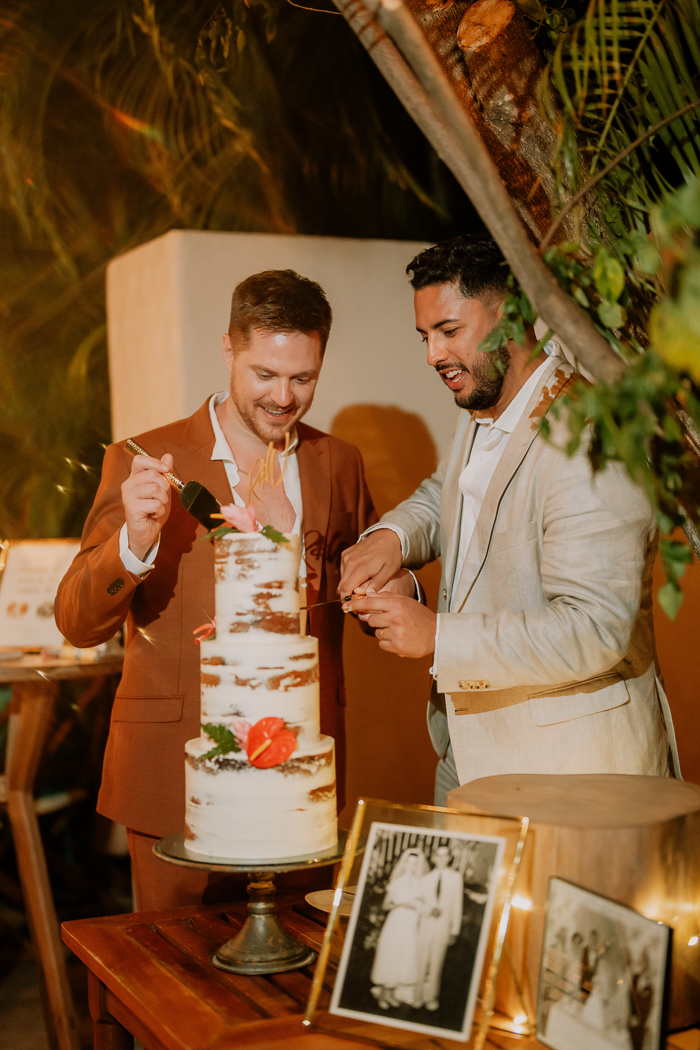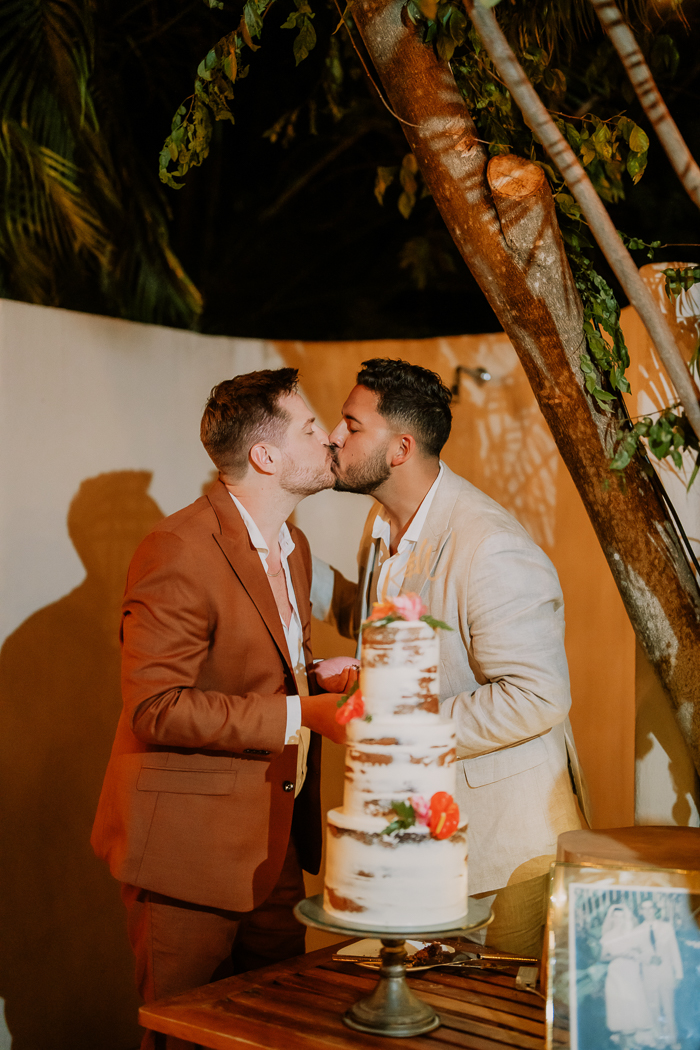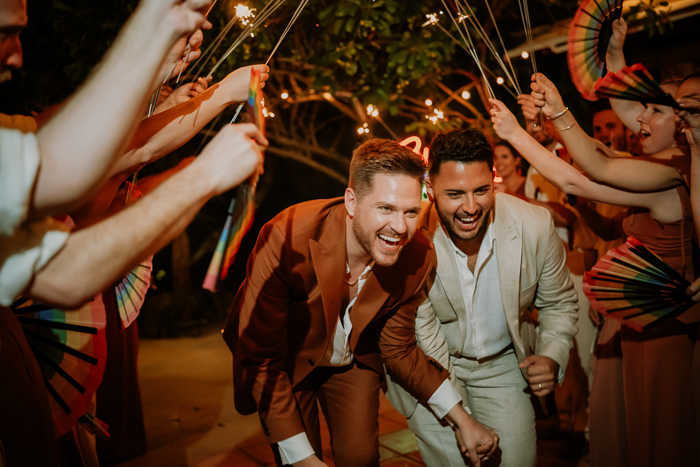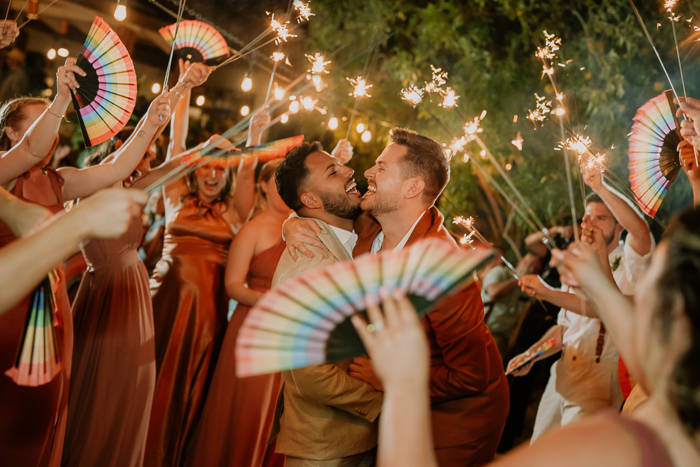 Recommended Reading: These Wedding Reception Songs are Guaranteed to Get Your Guests on the Dance Floor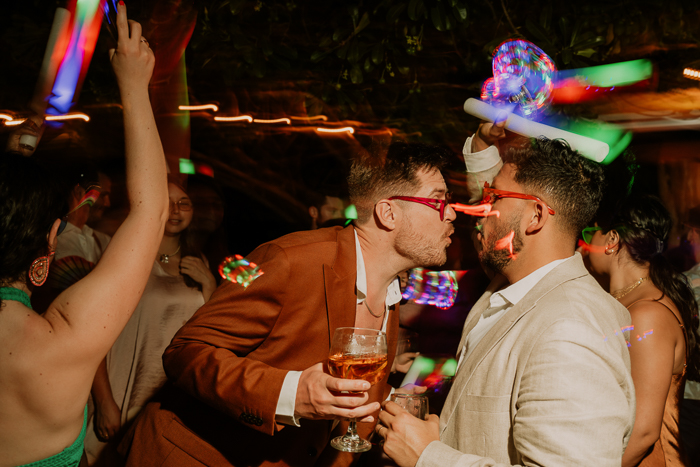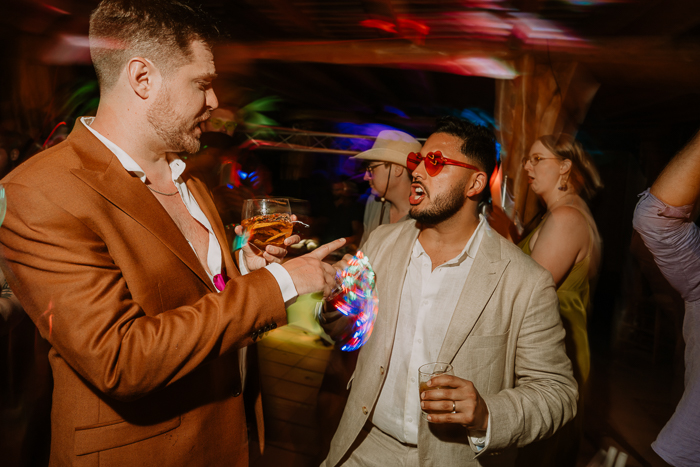 Congratulations to Will and Ruben on their Cala Luna Boutique Hotel wedding. And a special thank you to Junebug member Adri Mendez for expertly preserving every little detail and capturing the special moments that made their celebration truly unforgettable. To see more of their exceptional talent, take a look at their profile in our directory of the world's best wedding photographers.
Let Will and Ruben's extraordinary celebration inspire you to think outside the box, infuse your wedding with personal touches that make it one-of-a-kind, and trust in the guidance of reliable vendors to help bring your unique vision to life. Your wedding day can be a great reflection of your journey together. A celebration that captivates the eyes and touches the hearts of all who attend.