Adri Mendez
Best Wedding Photographers in Costa Rica
About
Hey there! I'm Adri Méndez and I'm so excited that you're here because: chances are you're looking for the ideal photographer for your BIG DAY.
You might be looking for a wedding photographer that really listens to you. Perhaps, one of you is a bit scared of looking awkward in you wedding photos, right?
Have you heard the story of a friend who was so nervous on her wedding day that she couldn't smile naturally in pictures, and had to filter out too many photos because of that?
People tell all kinds of scary stories, right?…or perhaps one of you guys is kind of shy in front of the camera, perhaps both. Sounds familiar?
No worries at all! …I've got you covered. Some say my superpower is to break awkwardness, and bring joyful fun into any situation, so I'm prepared to be your best cheerleader throughout your photos: Count me in for that! ;) and I'm so excited that you're here. Your path has come across mine for a reason, and I'm about to tell you why…
I believe in bringing out the joy of life into pictures, and capturing all the wonderful emotions from your BIG Day: the quiet, the happily unplanned, a heartfelt tear during your vows; all those spontaneous moments that are deeply meaningful.
You'll be be looking at your wedding pictures for the rest of your lives, and my mission is that they put a smile on your face each time, while remembering what an amazing & magical a day it was for you.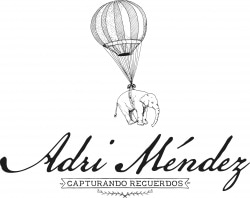 Request Information
Thank you for your submission. We will be in touch soon!
X

Email Sent.