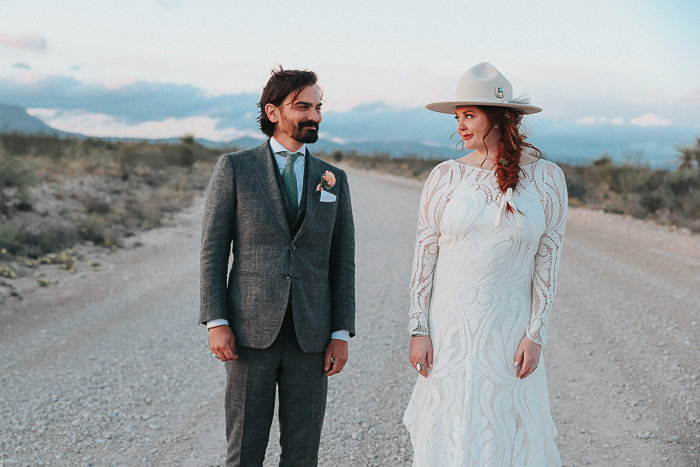 There's a saying "everything is bigger in Texas," and Kimberly and Clint proved that to be true with their colorful Gage Hotel wedding in Marathon, Texas. The couple knew they wanted to incorporate their love for the desert into their special day, so when they came across the historic hotel, they knew it was the one. Their desert theme was apparent with a coral and sage color palette, Mexican blankets, margaritas, and succulents decorating the space.
The dreamy day also included a DIY macrame backdrop, custom handwritten gift bags for the wedding party, boho wedding fashion that's to die for, and a donkey-led parade down the streets of West Texas. That's right–a police escort even stopped traffic for this lively fiesta.
If you're searching for desert wedding inspo, look no further. These photos beautifully captured by Jadie Photography will have you ready to break out the maracas and tequila!
The Couple:
Kimberly and Clint
The Wedding:
Gage Hotel, Marathon, Texas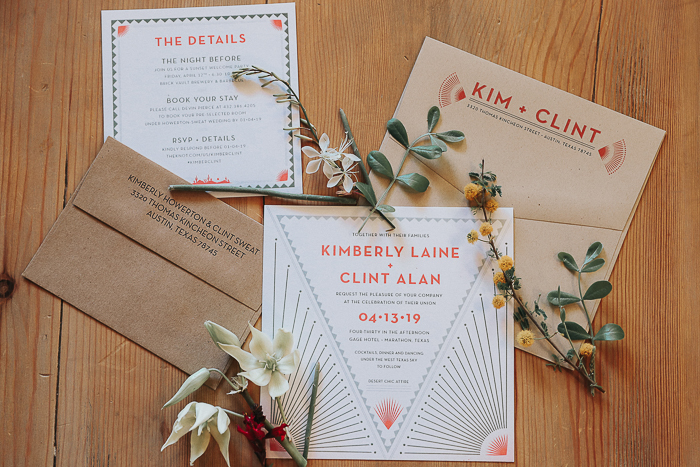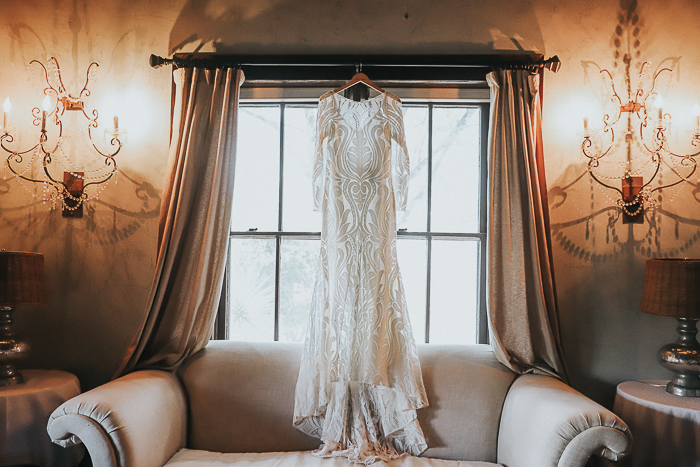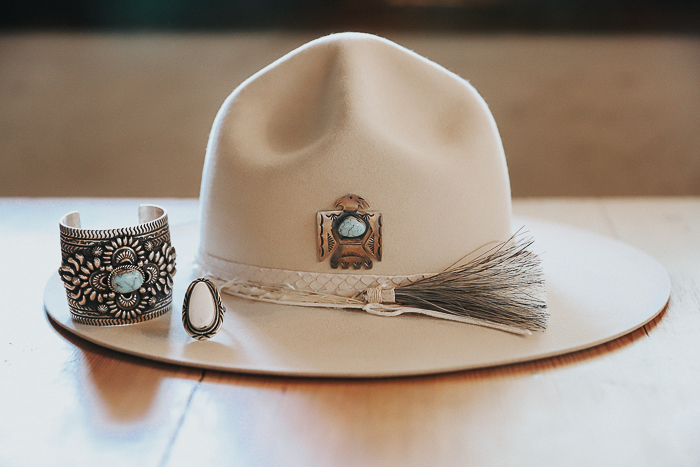 Shop similar hats: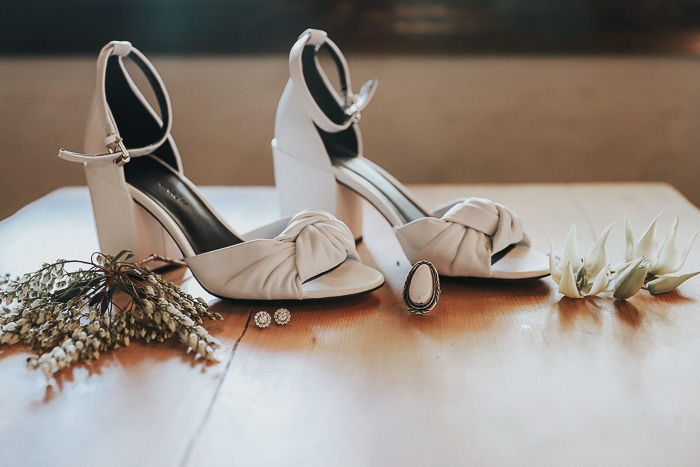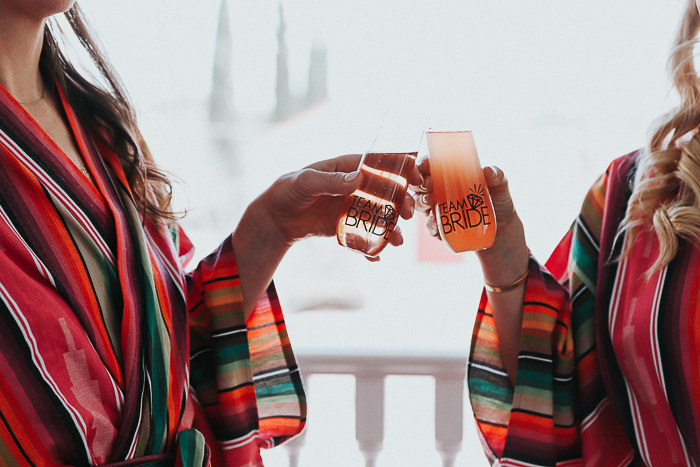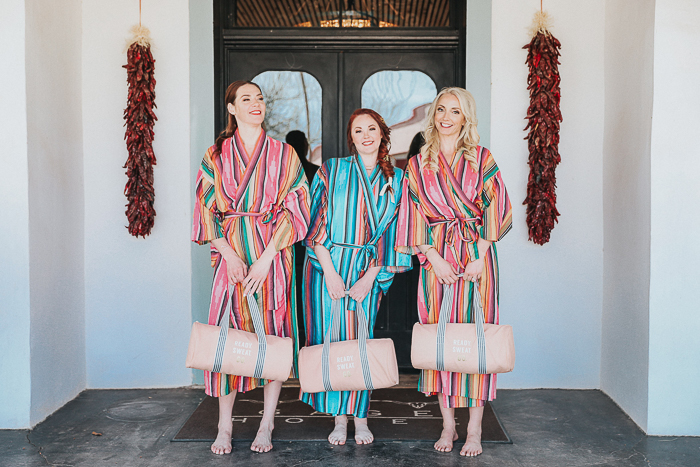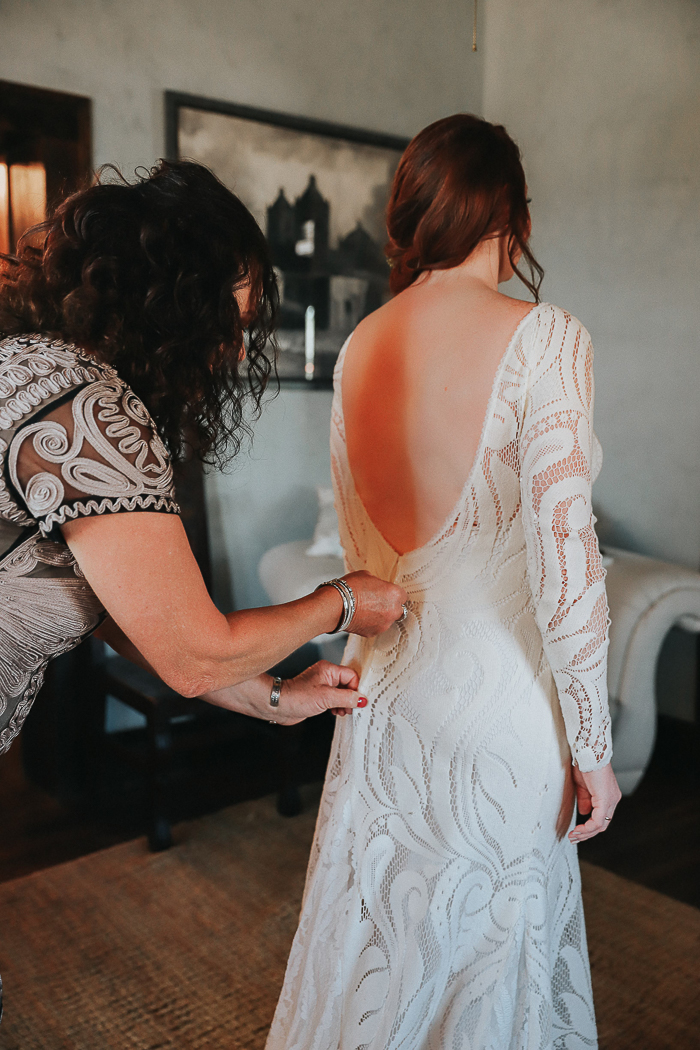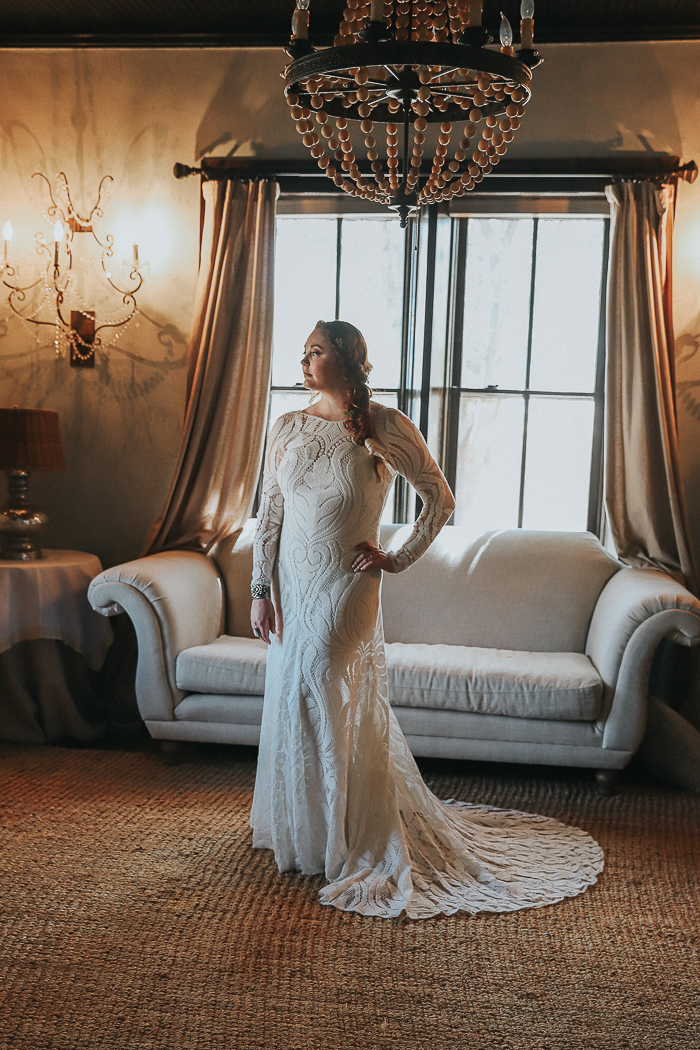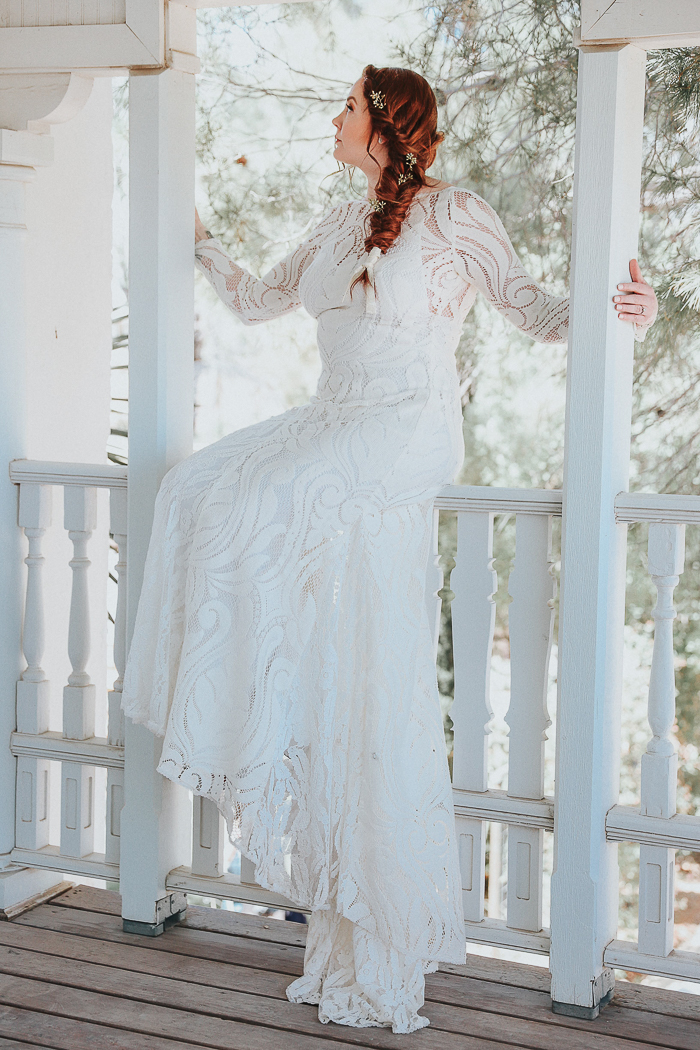 Something Old, New, Borrowed, and Blue
I wore my hair in a fat fishtail braid, tied with a piece of my mother's wedding dress, which was my "something old." My Matron of Honor offered me her stunning diamond earrings, so that was my "something borrowed." The chic, military-inspired hat I donned at the reception absolutely made the look. As for the hat's custom details, I had a Dry Creek Turquoise thunderbird pendant that I found on a girl's trip in Fredericksburg added–and it's permanently mounted on the hat–and represented my "something blue." There's also leather cording and my mother's wedding dress carefully twisted with horsehair & sage around the hat.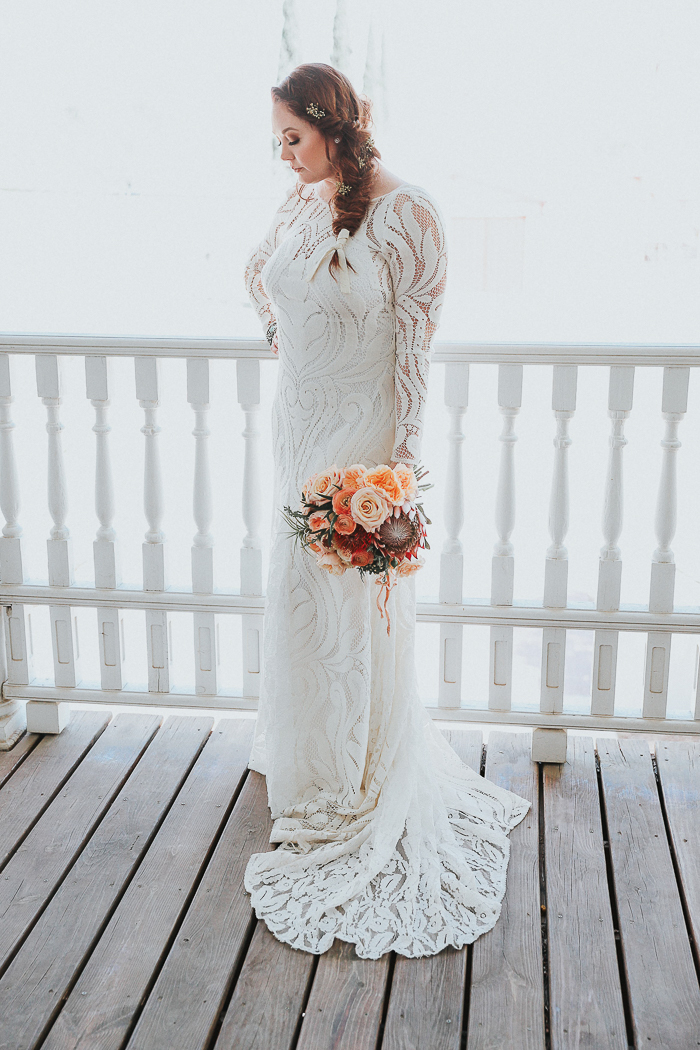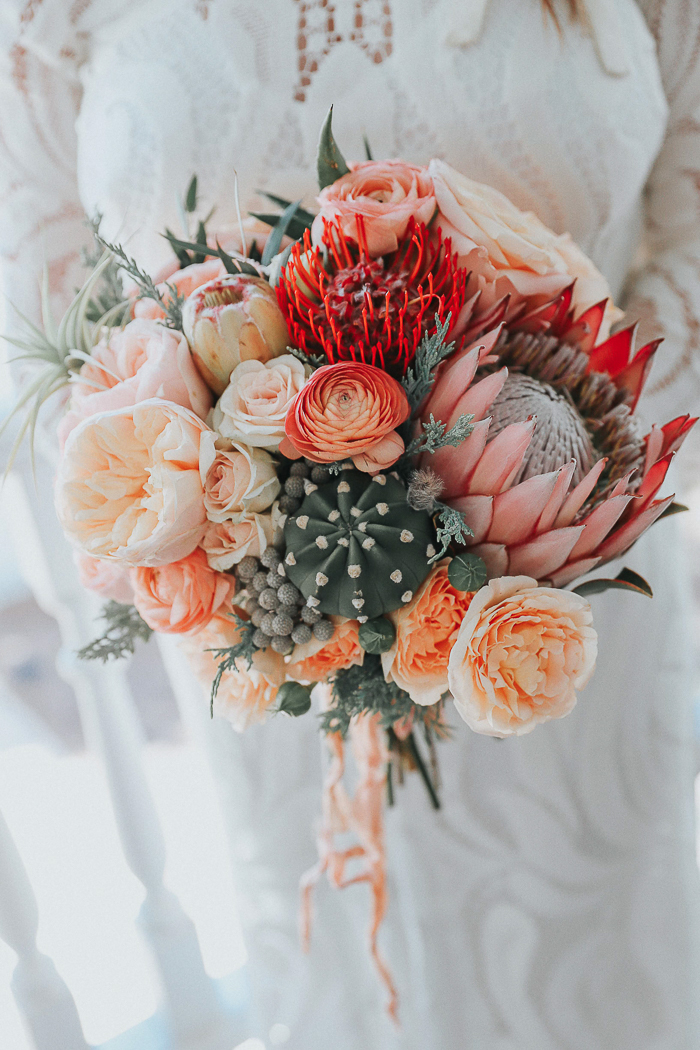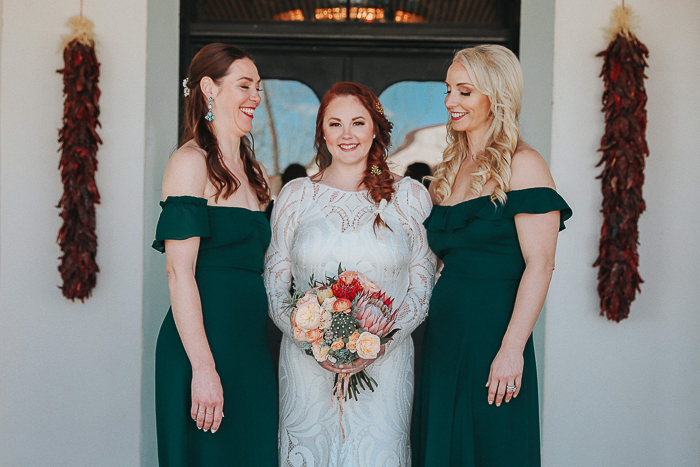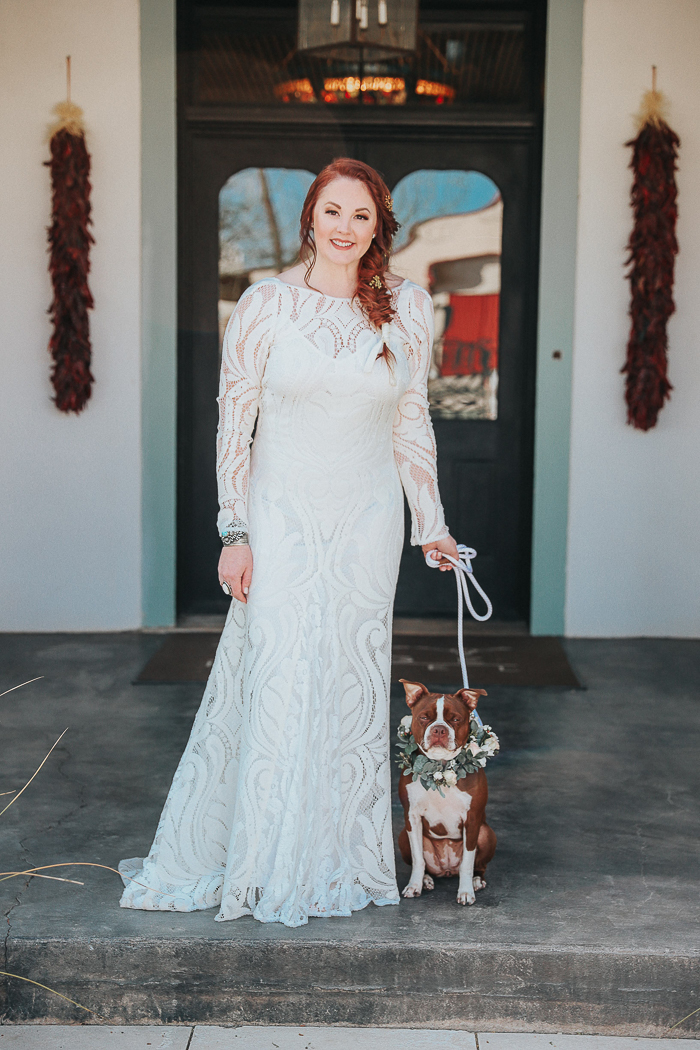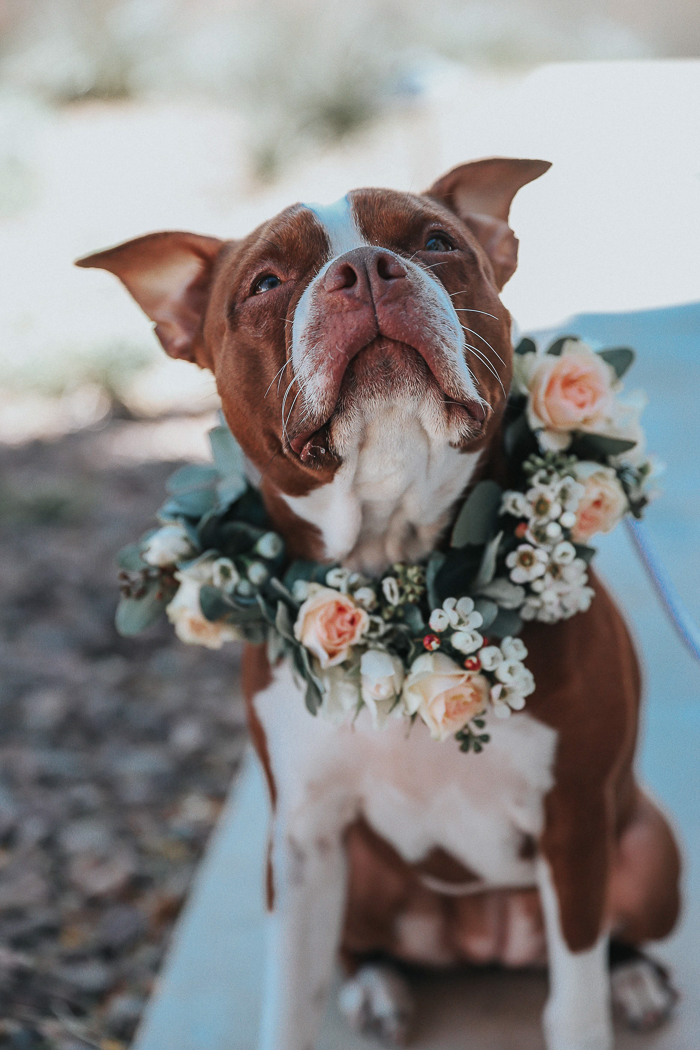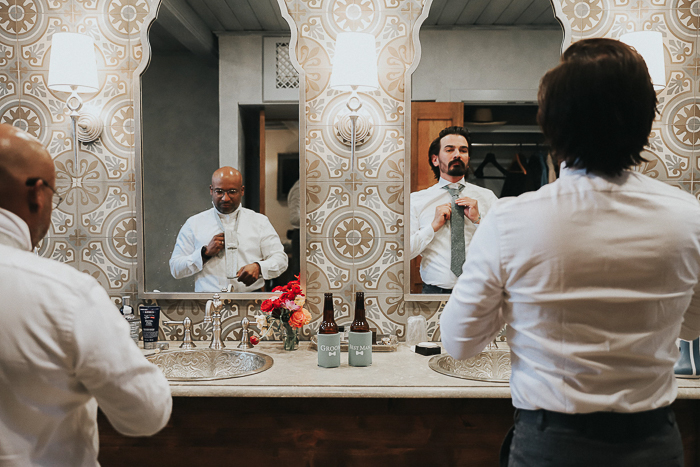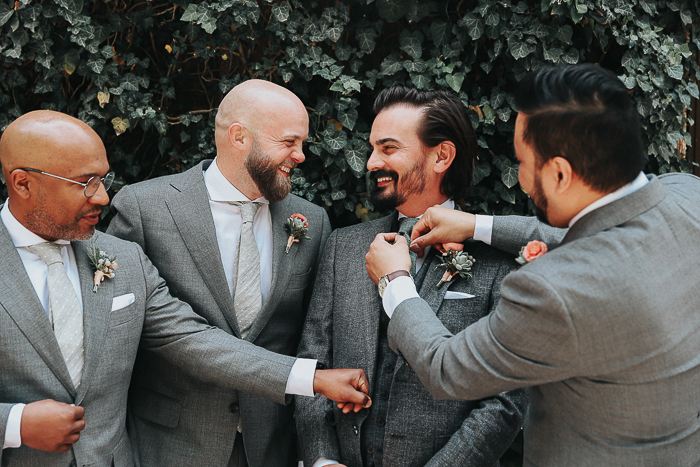 Choosing A Gage Hotel Wedding
About a year before the wedding, we went on what we are called "the West Texas tour," with the Gage Hotel being the last venue on our expedition. We had seen photos of the Gage and had a brief conversation with them over the phone to get an idea of what it would cost to celebrate there. It was definitely not in our budget, but I thought we should check it out anyway. When we pulled up, we looked at each other and said, this is it, we have to make this happen. We were determined to make it happen, and we did!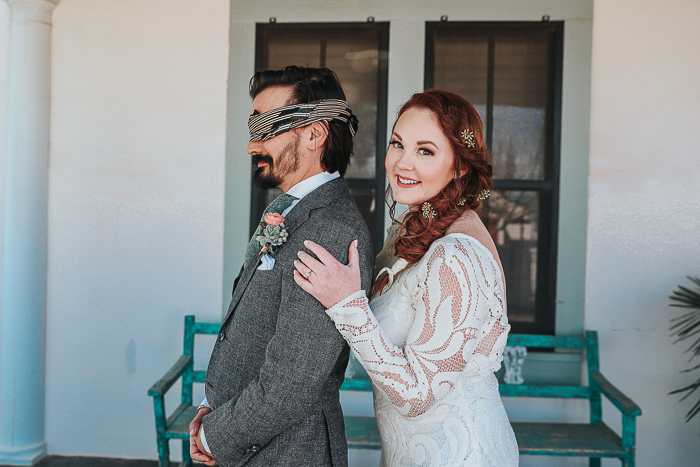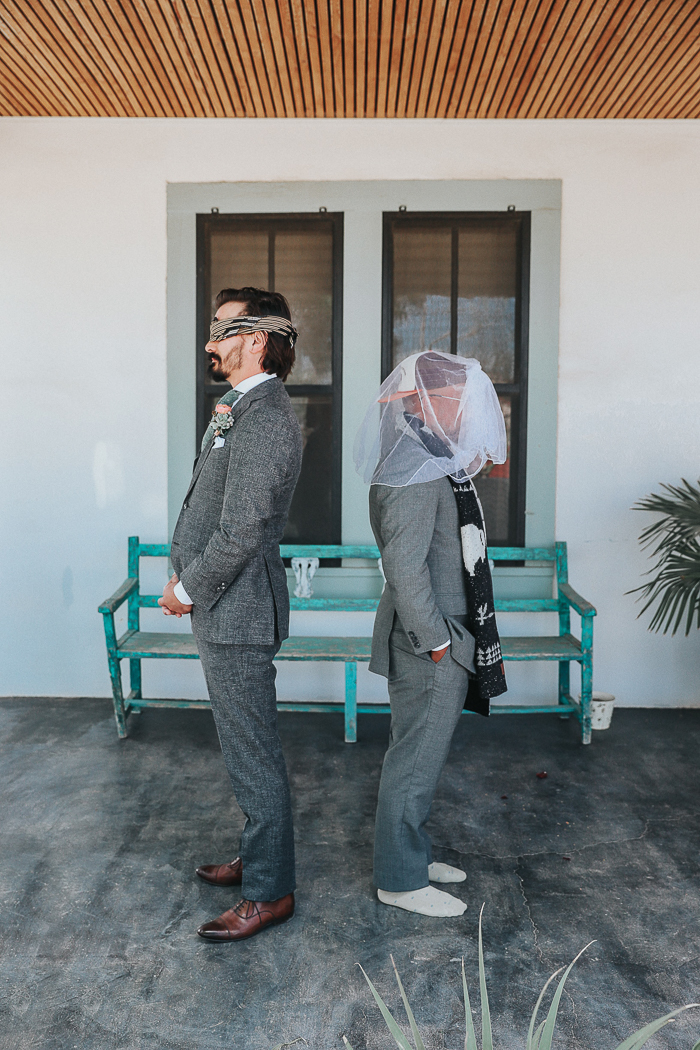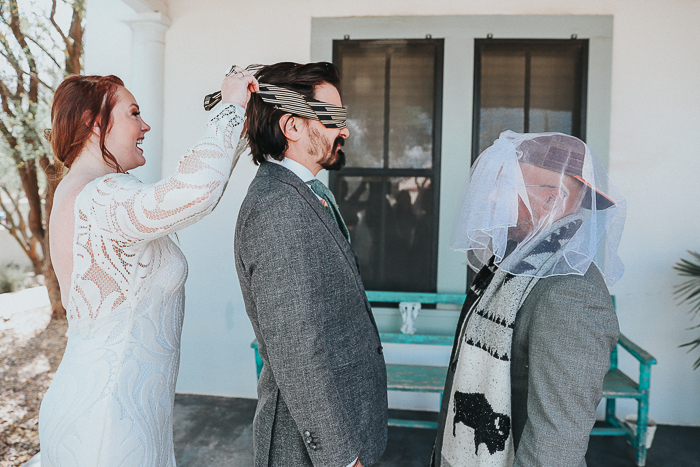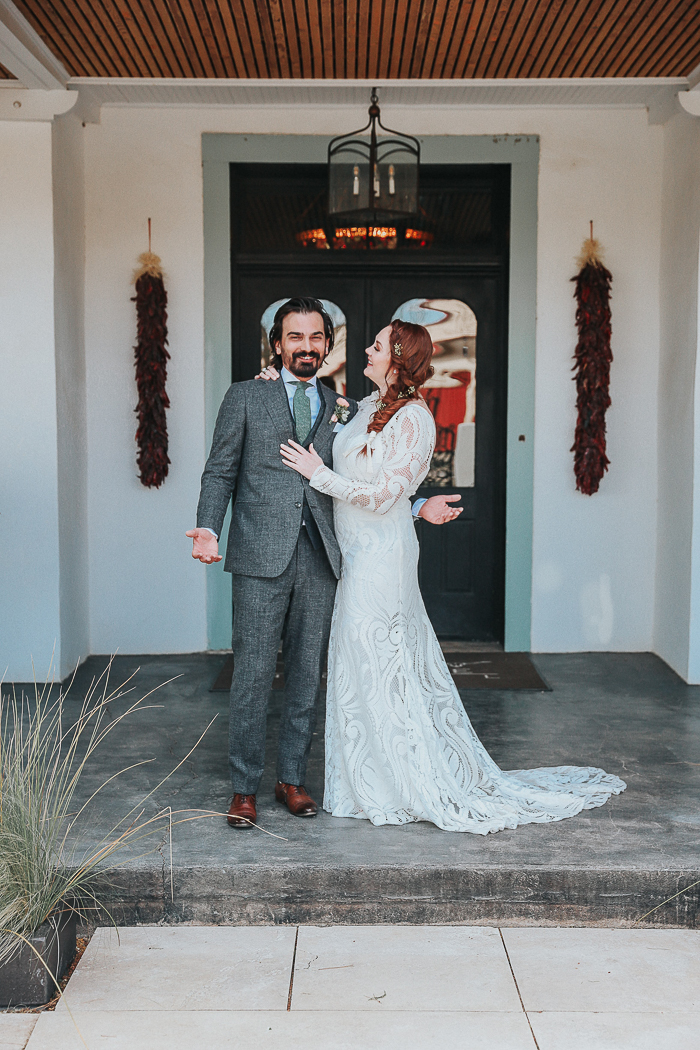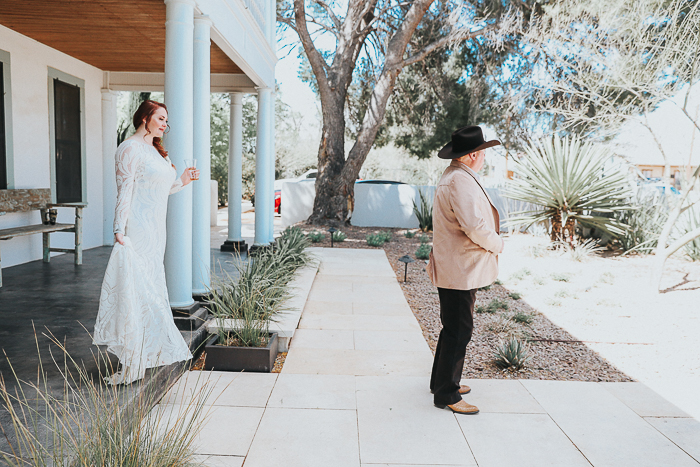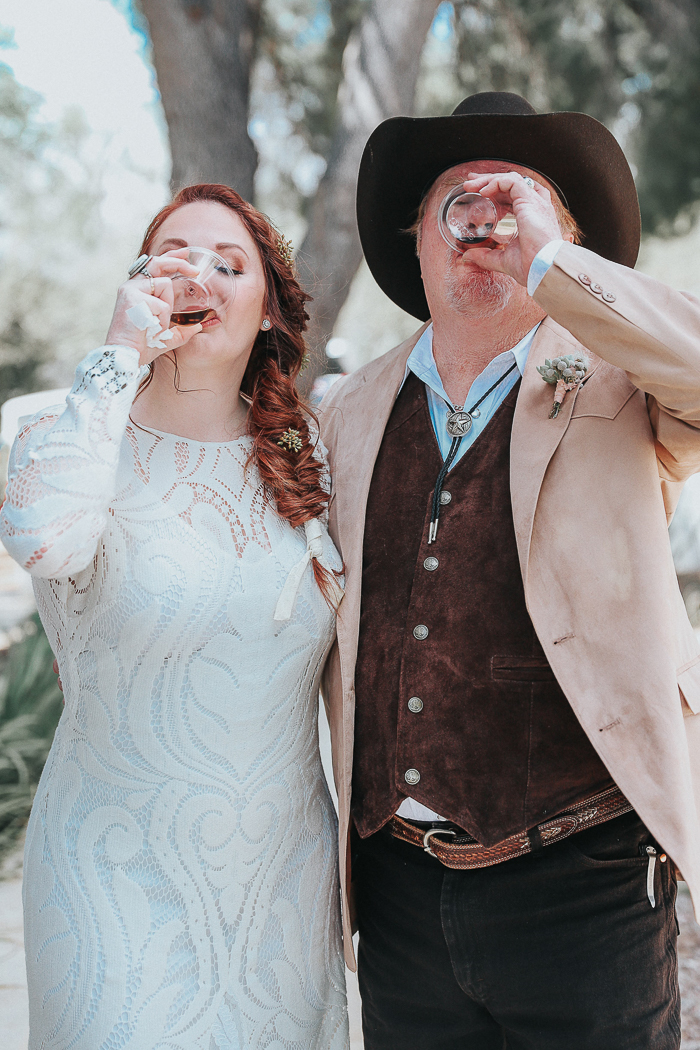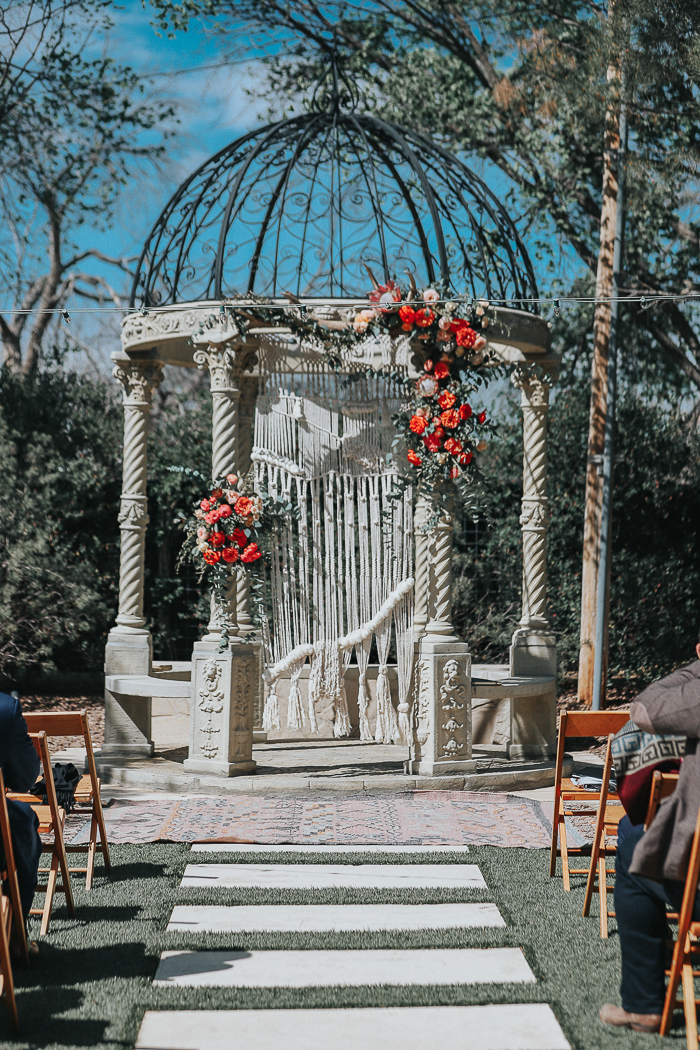 A DIY Backdrop
At the ceremony, we flaunted a 12-foot handwoven macramé backdrop that was handcrafted and woven by my mother and me. It was a learning experience for the two of us–we had no idea what we were getting ourselves into–and an opportunity to plan and bond prior to the big day. All in all, it took us about 42 hours to construct. We watched countless hours of YouTube videos to learn how to tie all the knots and weave an exquisite masterpiece. The macramé now resides in our stairwell, and it's a daily reminder that with patience and persistence, we can do anything we put our minds to.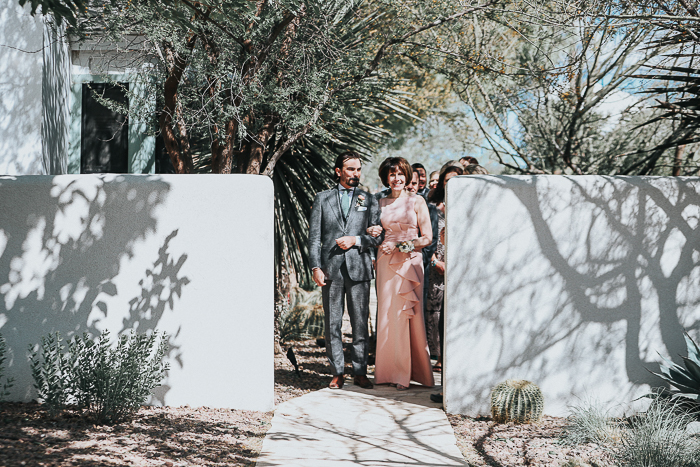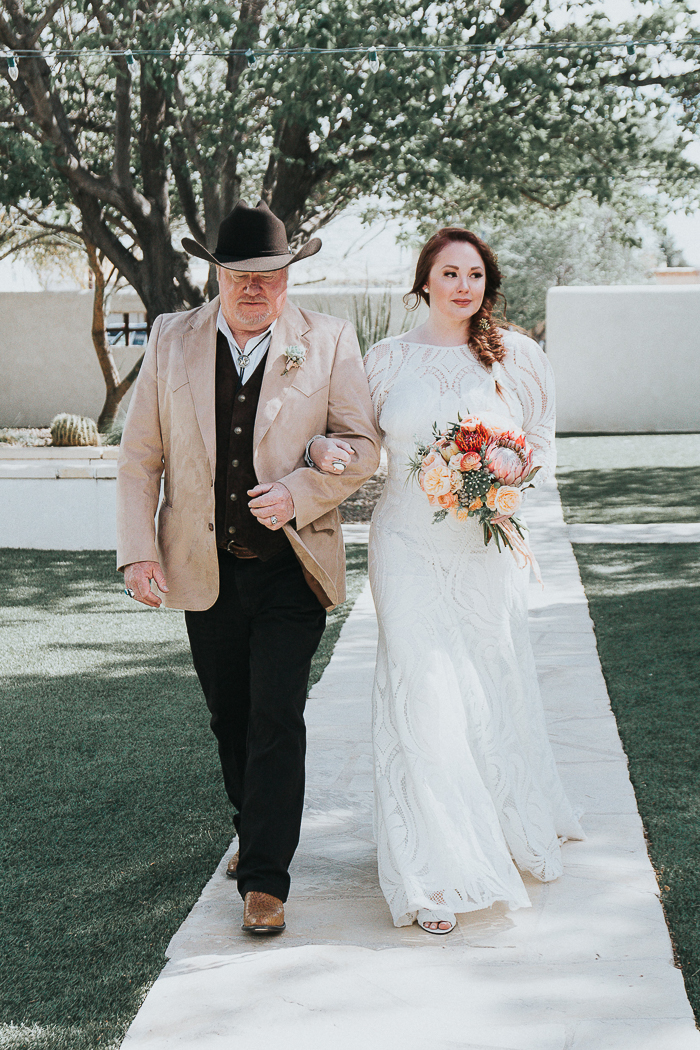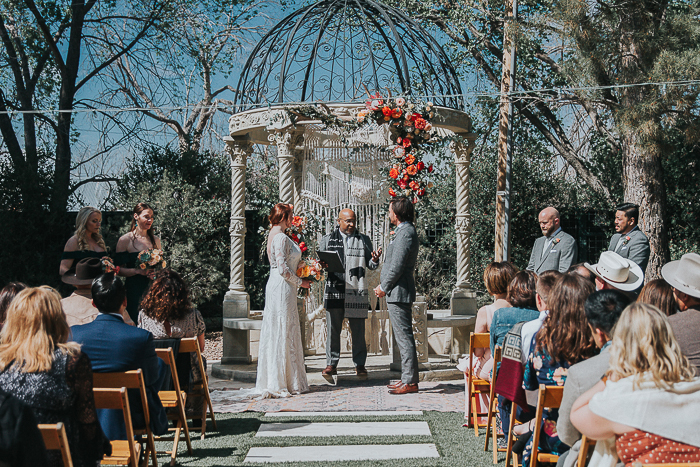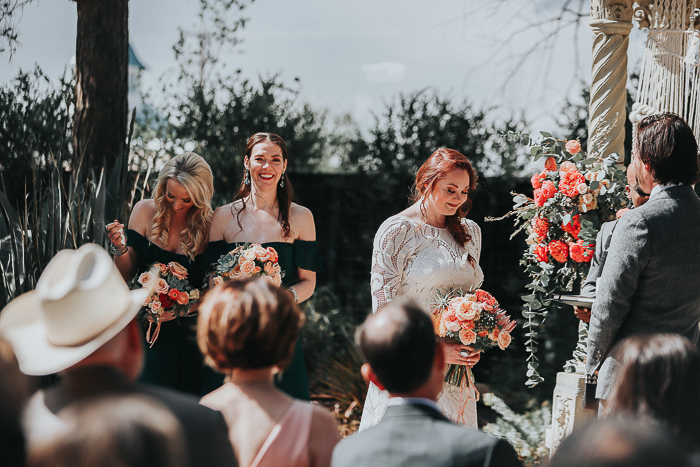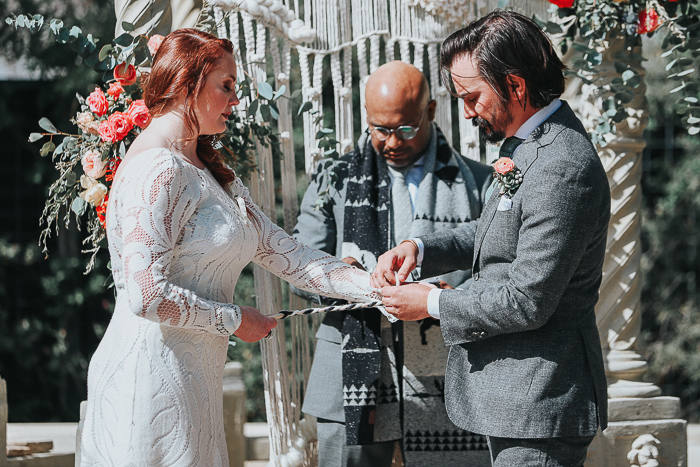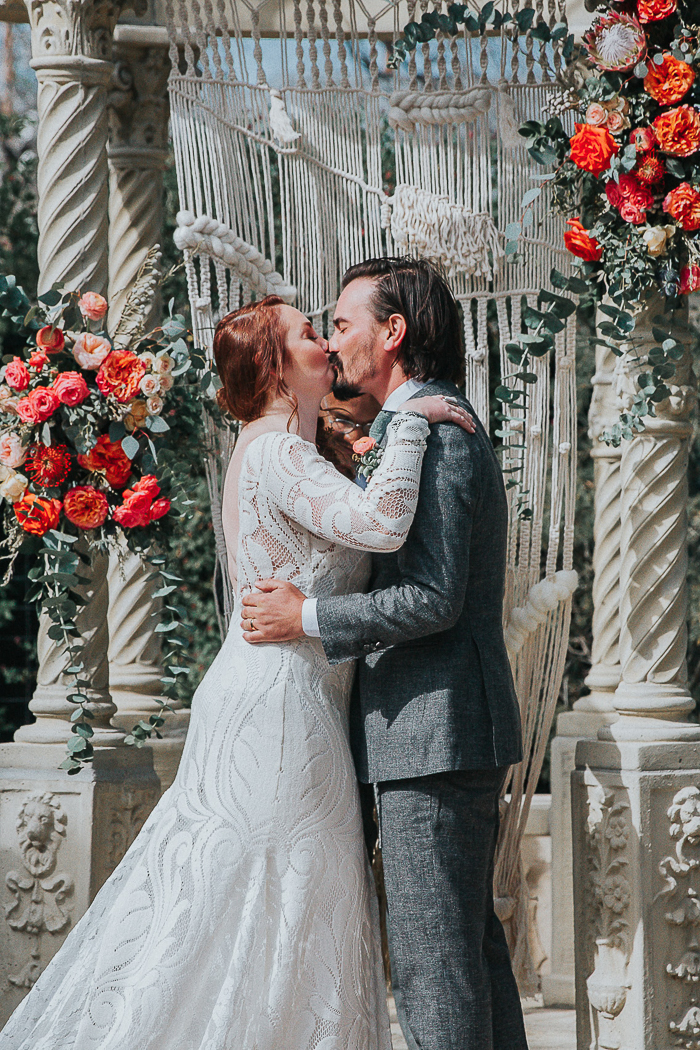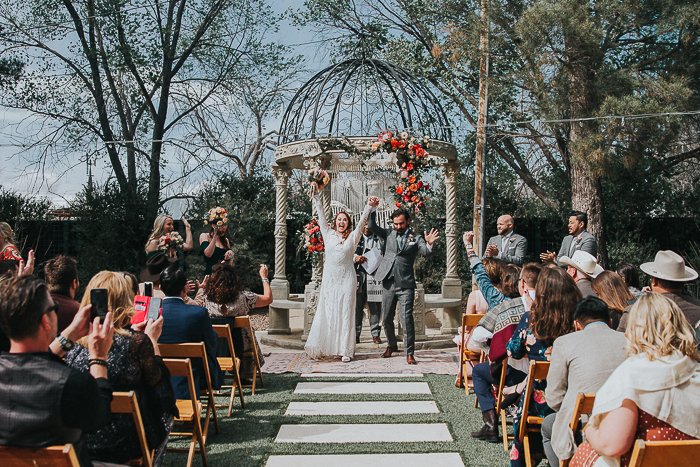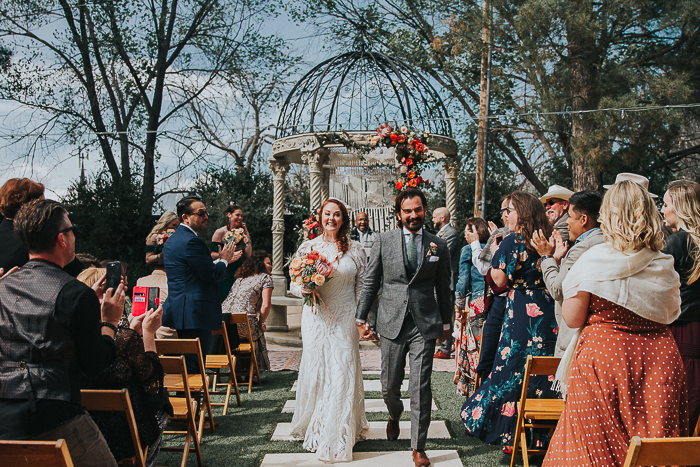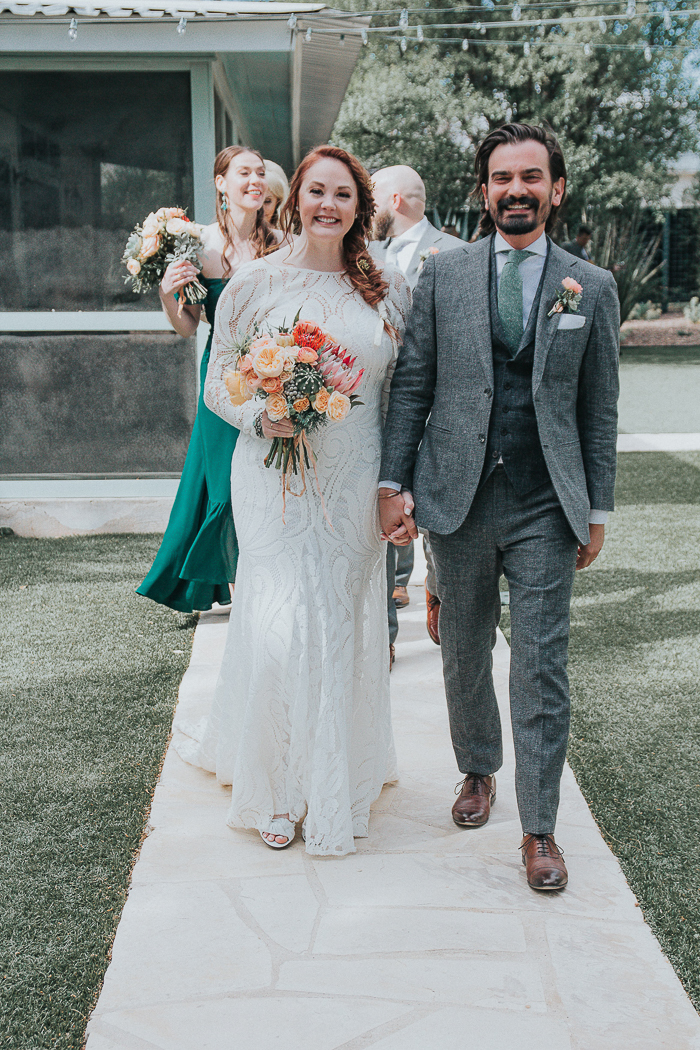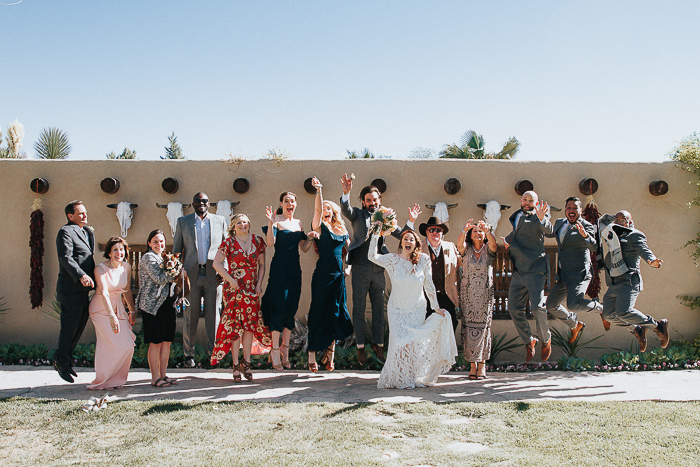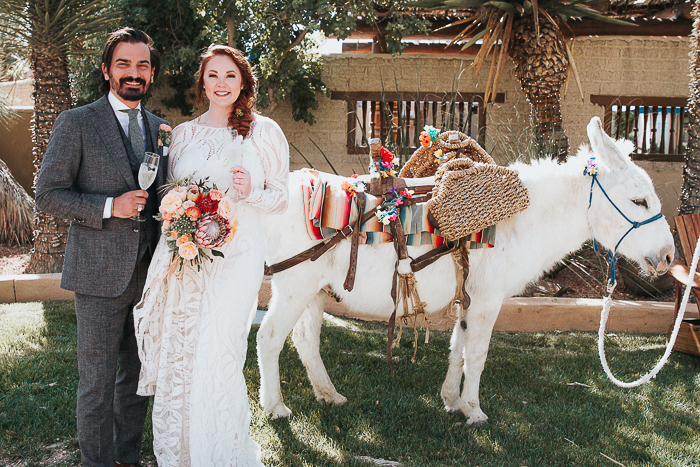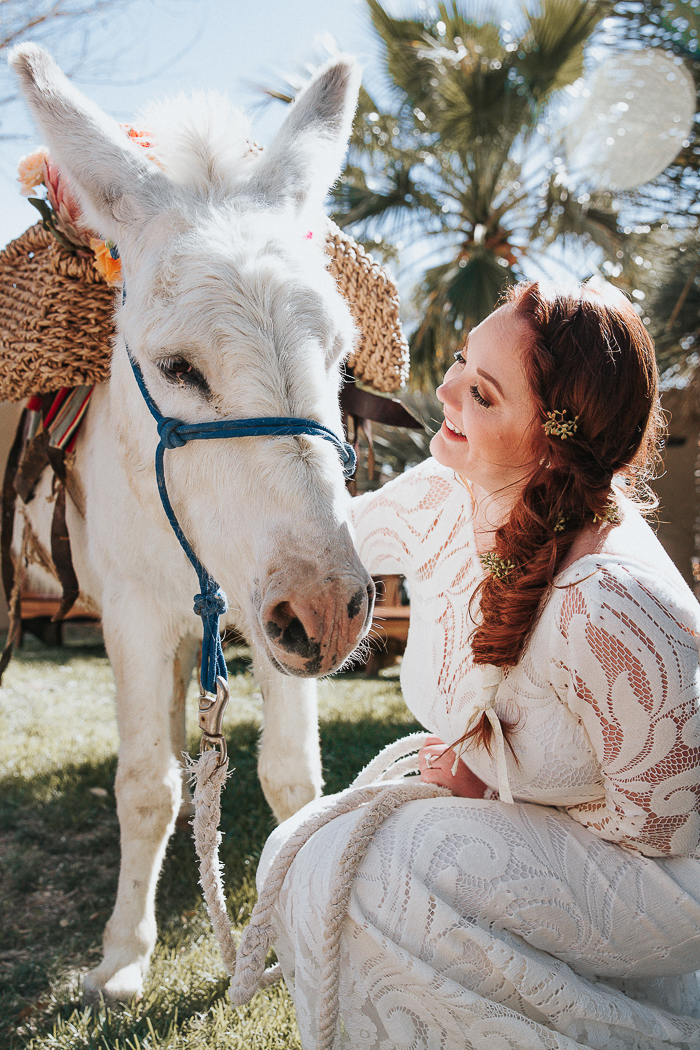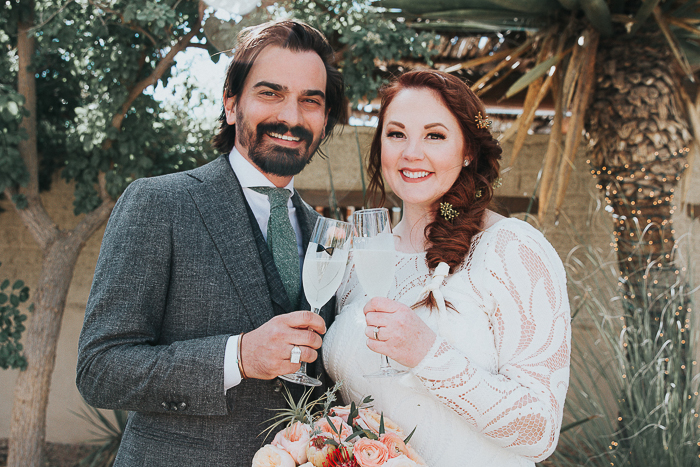 A Parade Down The Streets of Marathon
One of the coolest and most memorable aspects of our wedding was the donkey processional from the ceremony site to the reception and cocktail hour. Unbeknownst to me, we had a police escort, and all traffic passing through town stopped for our mini parade. Our beautiful donkey named W.T. led the way to the party! In addition, our guitarist Nick strummed some fun Latin tunes on the march over while everyone held hands and danced with maracas.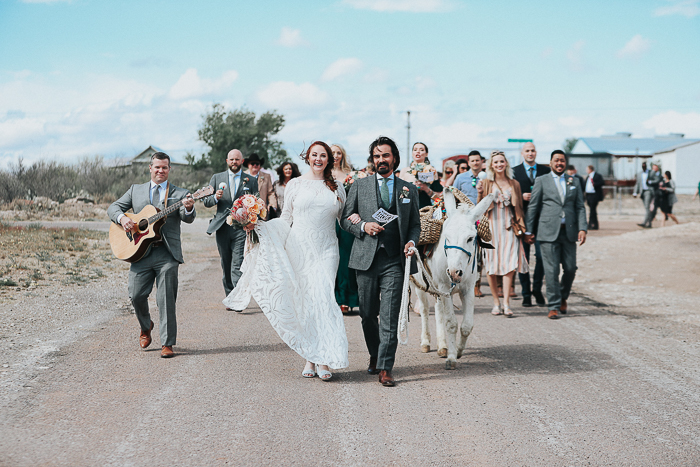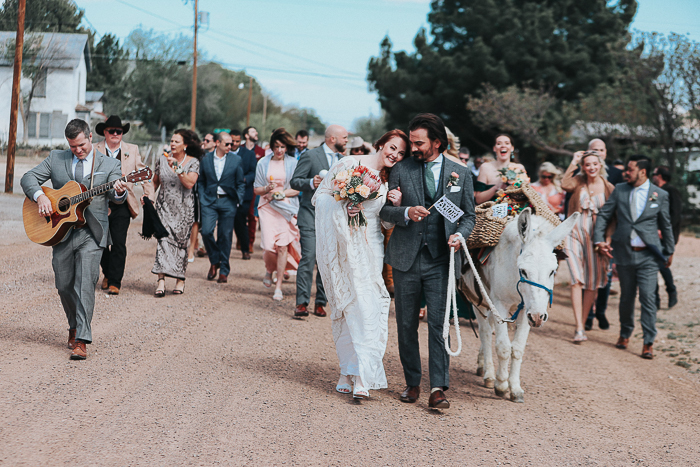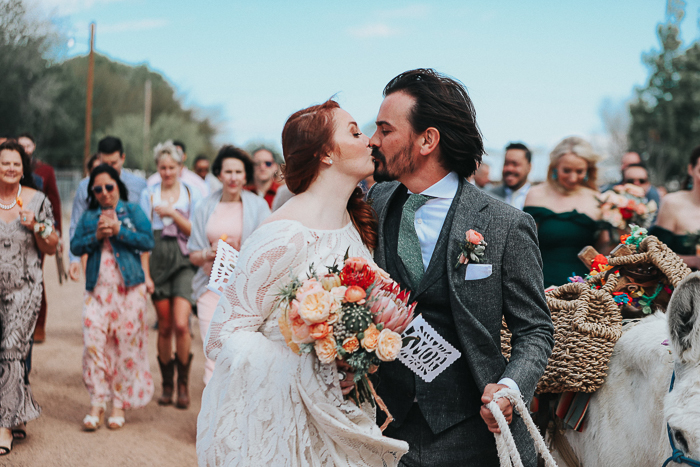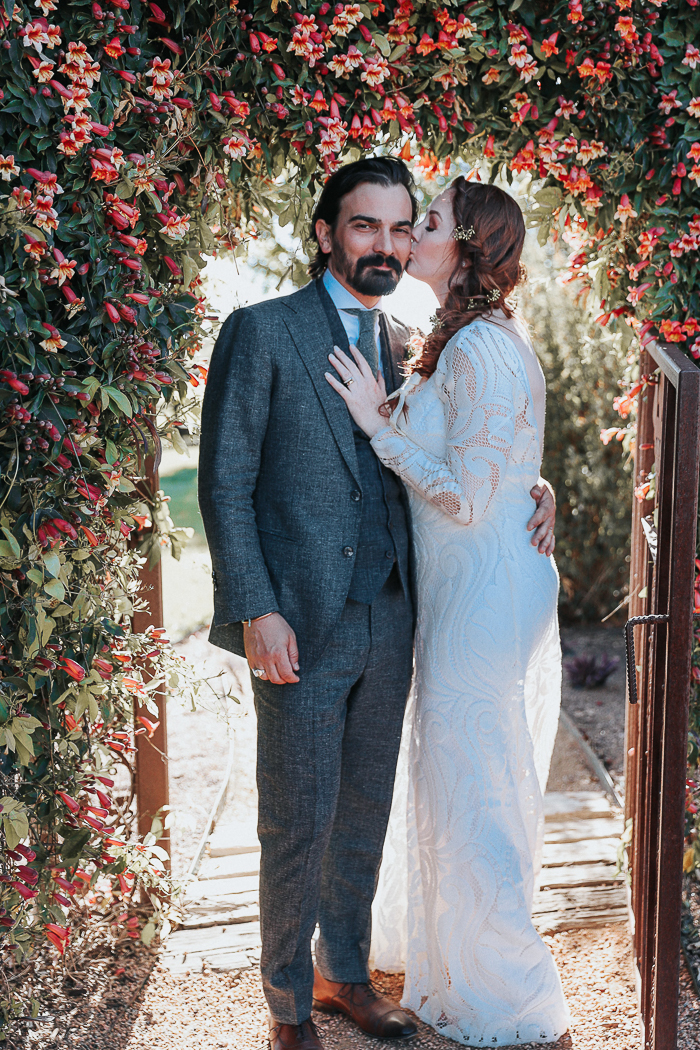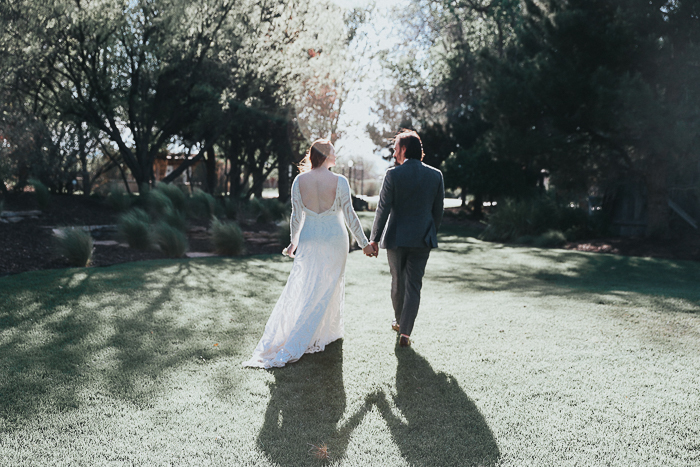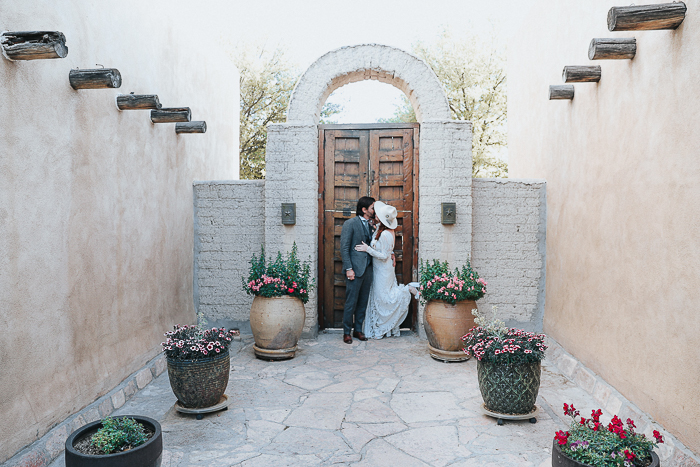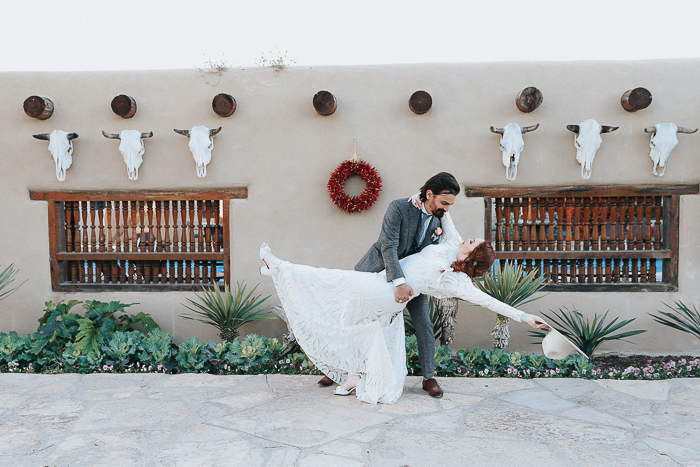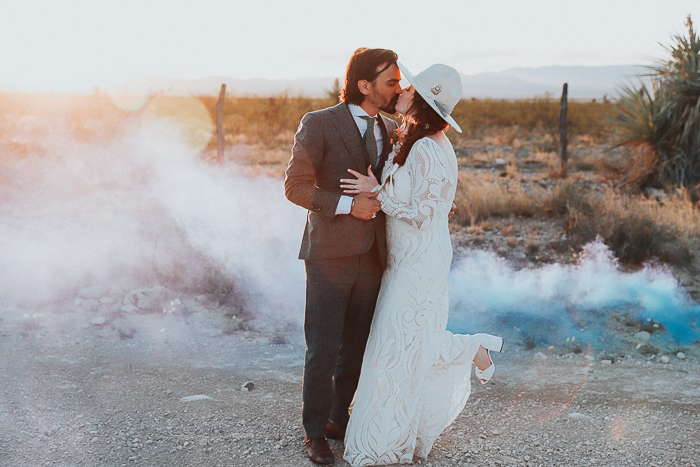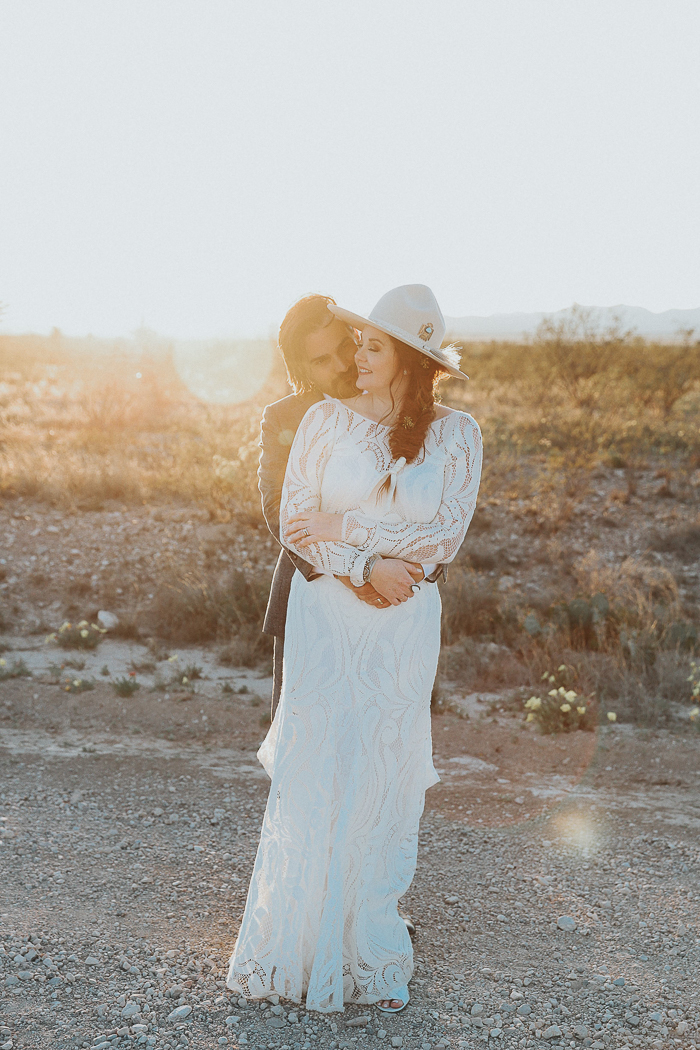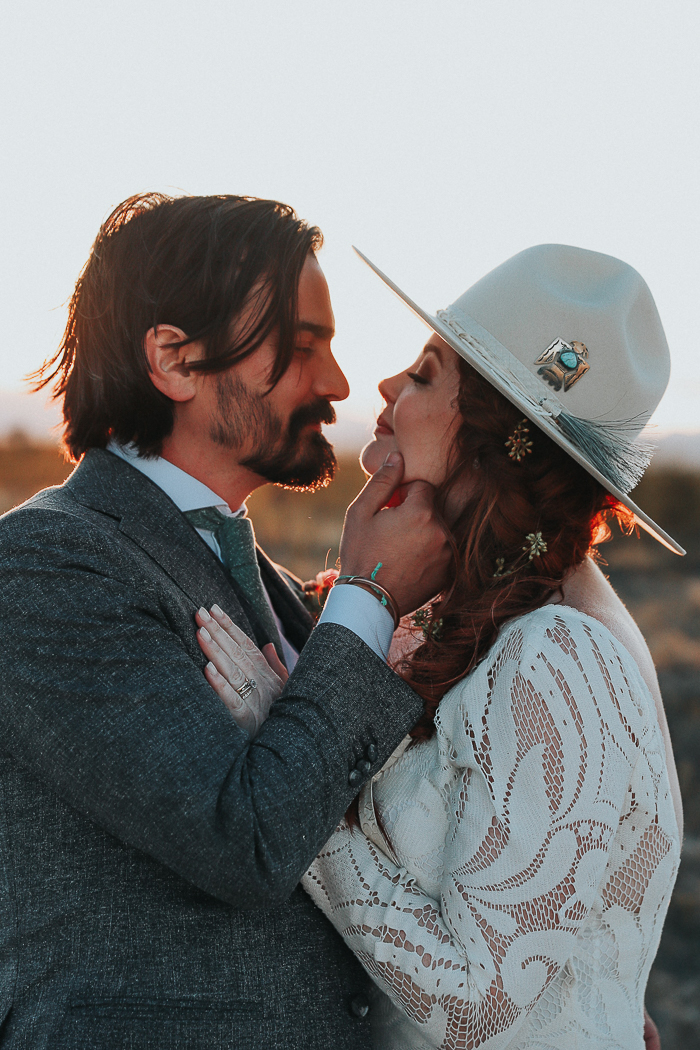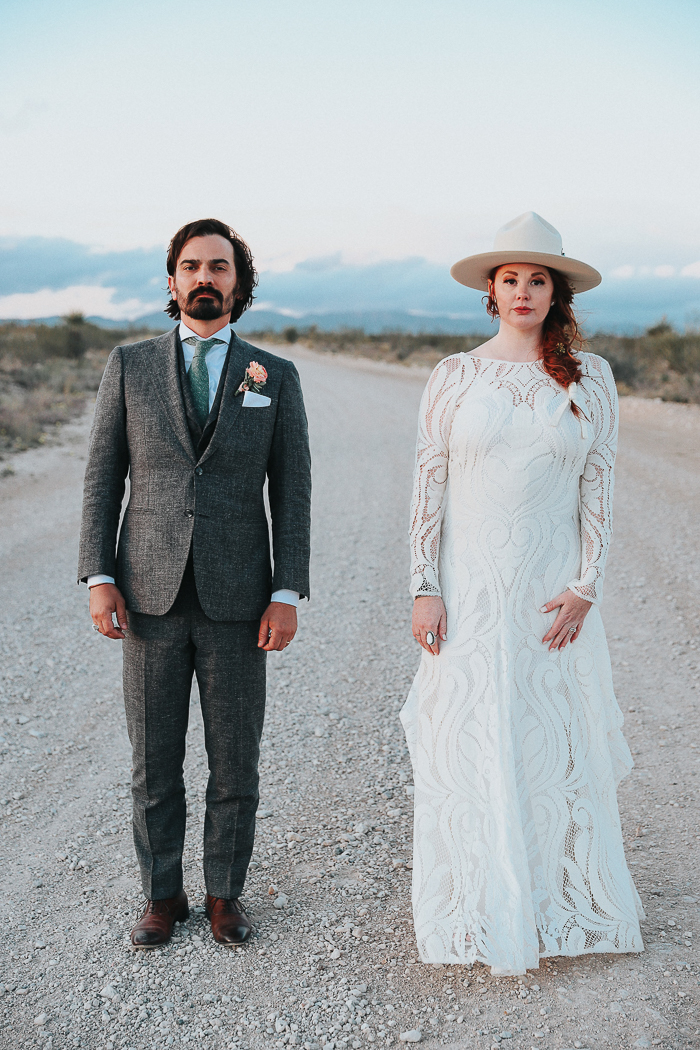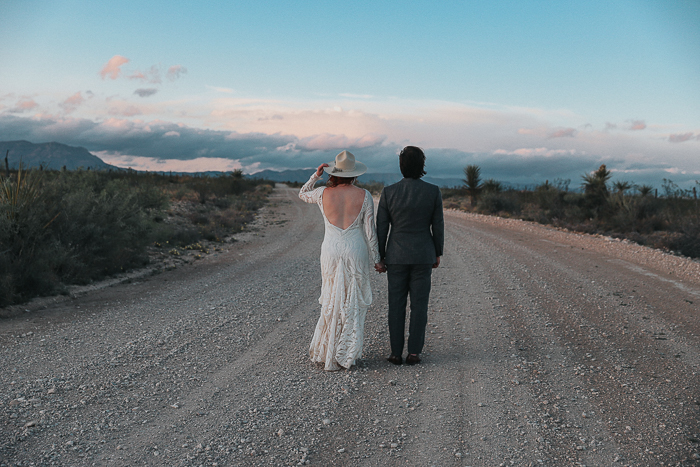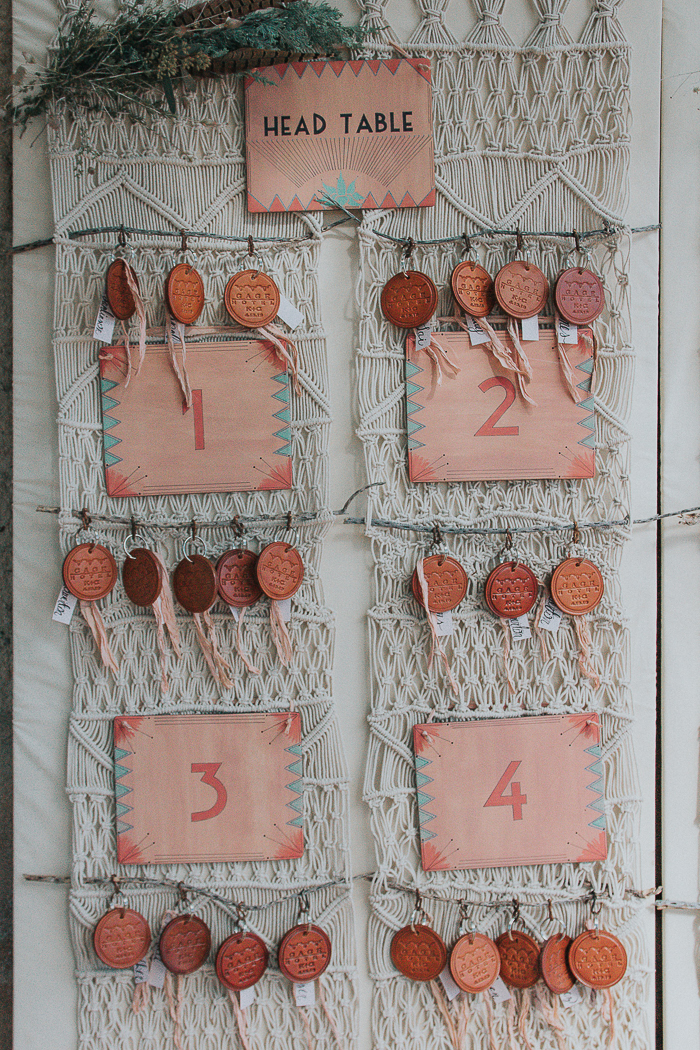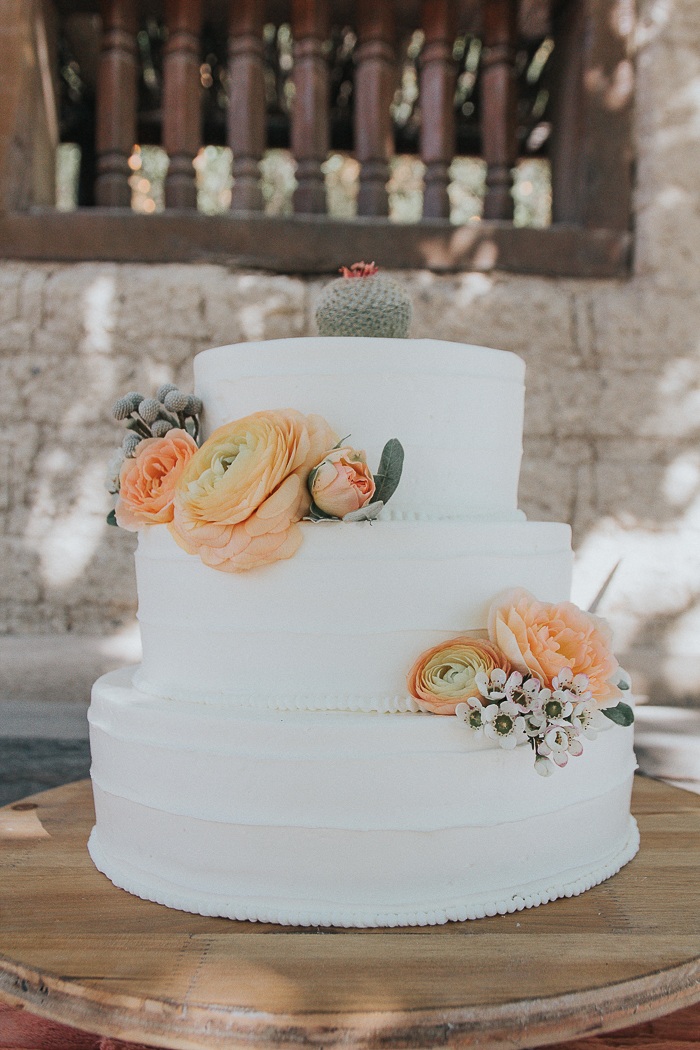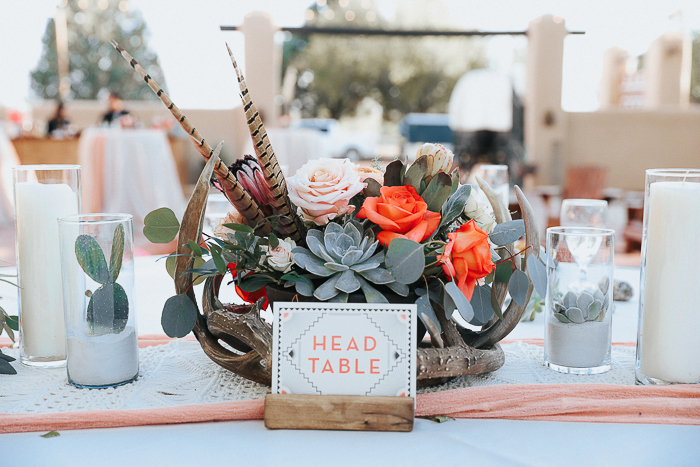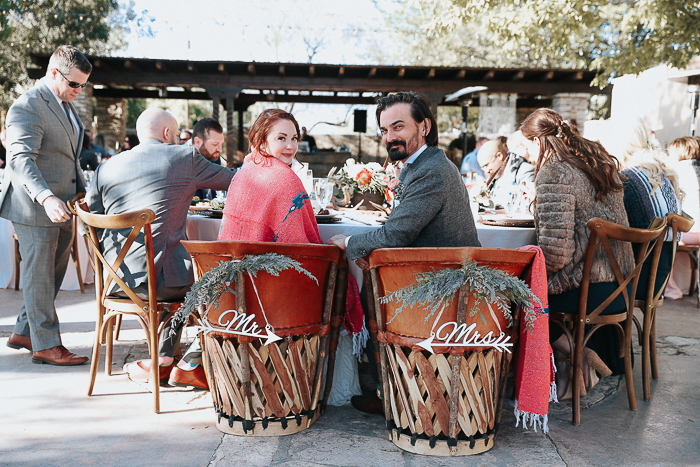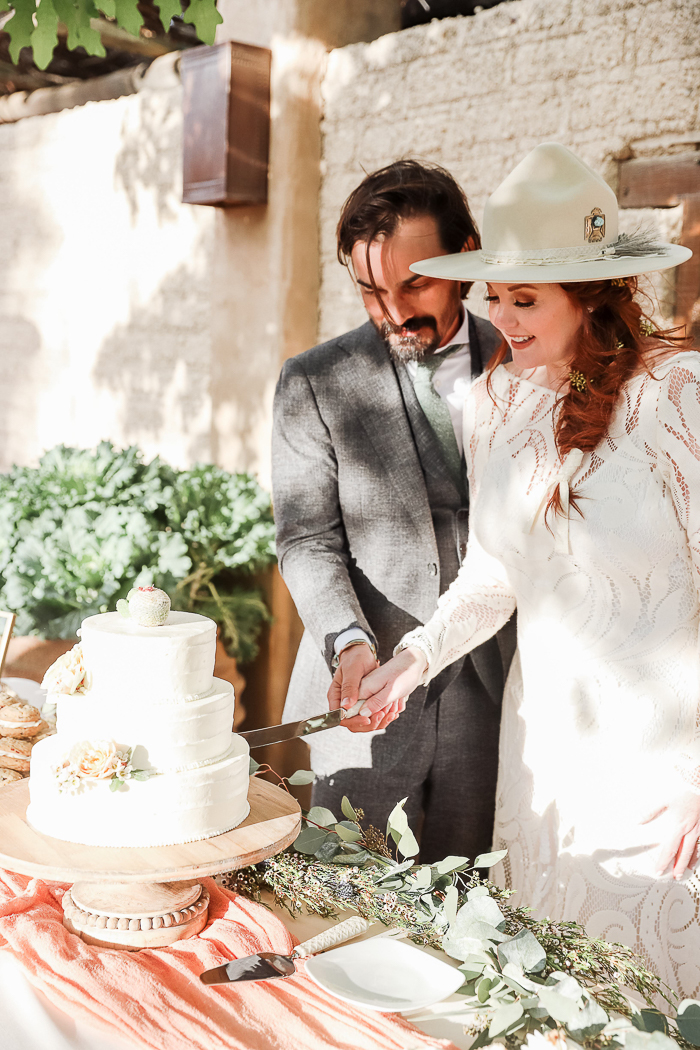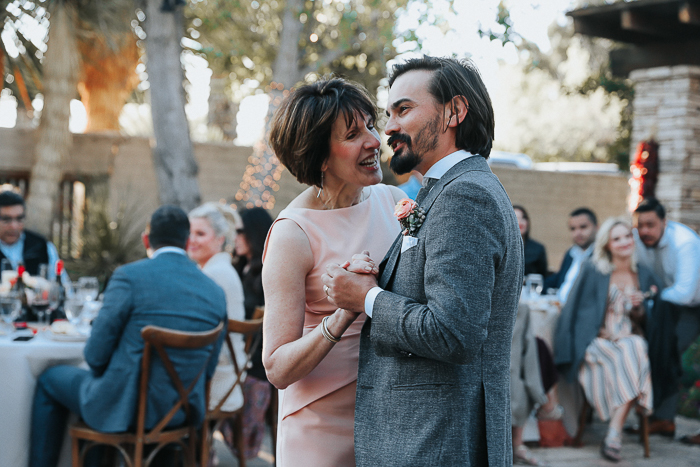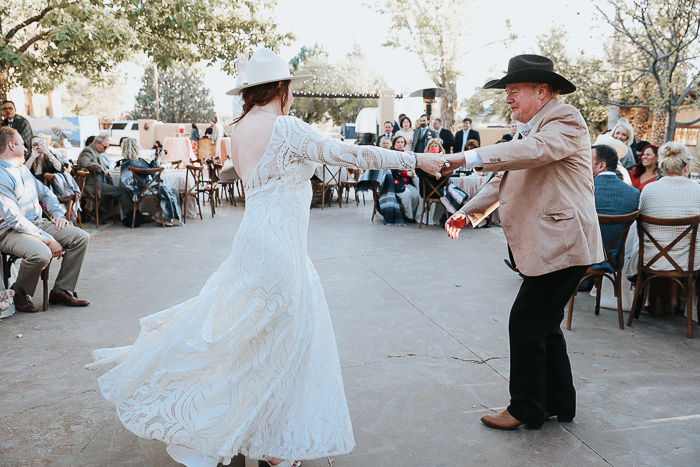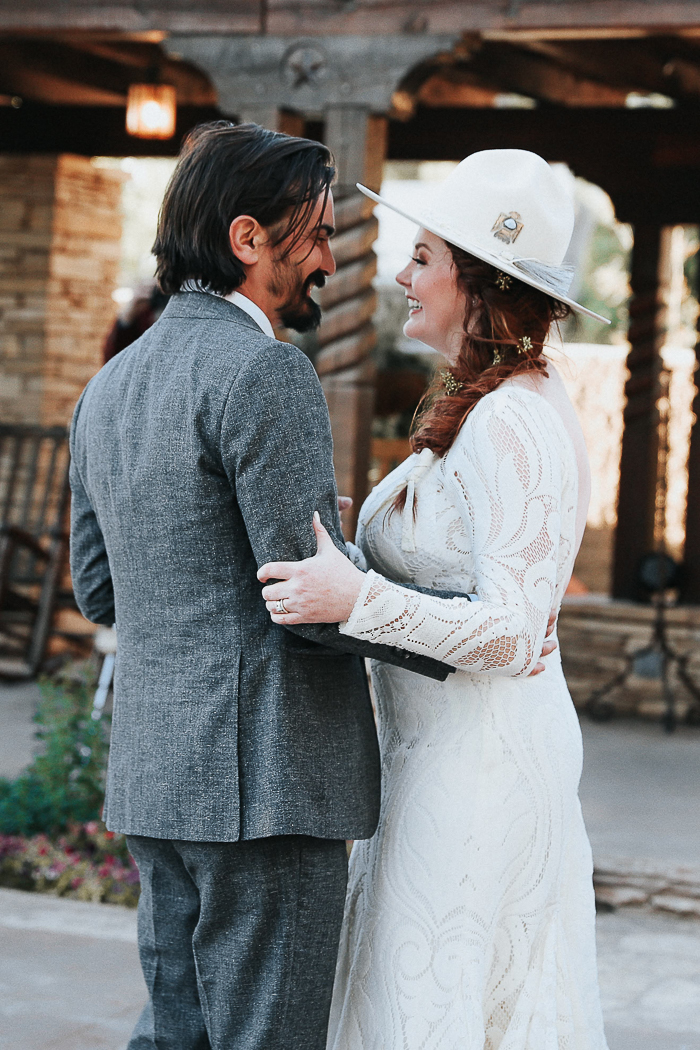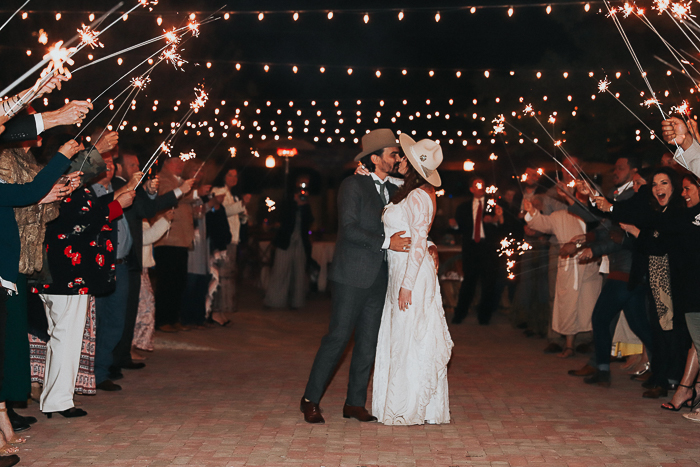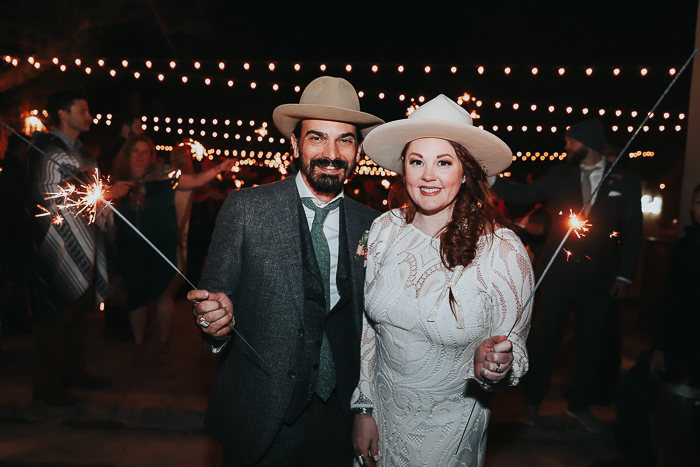 Congratulations again to Kimberly and Clint on their colorful Gage Hotel wedding. We're so thankful that Jadie Photography was there to capture their special day. To get started on planning your own dream desert affair, check out these southwestern color palettes!