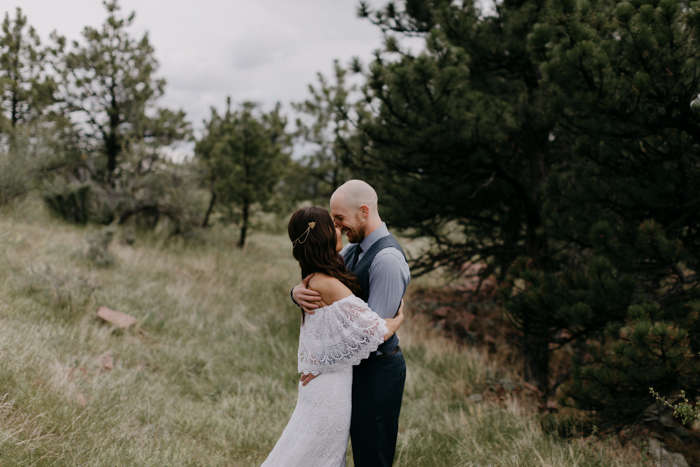 The threat of rain is a worry for any couple choosing to wed in an outdoor venue but when a rainstorm hit Sarah and Adam's Planet Bluegrass wedding, family and friends donned parkas and umbrellas to embrace the downpour. Set deep in the Colorado Mountains on the banks of St. Vrain River against a beautiful backdrop of Redstone cliffs and wildflower gardens, this venue was perfect for an intimate and secluded gathering and plenty of historic ranch buildings to take shelter in. The bride's stunning bohemian Daughters of Simone wedding gown featured flowy lace and off the shoulder silhouette for a bridal look as lush as the scenery. Photographer Levi Tijerina embraced the sudden storm and captured truly magical shots of the rainy ceremony and a dramatic post-wedding trek of surrounding mountains.
The Couple:
Sarah and Adam
The Wedding:
Planet Bluegrass, Colorado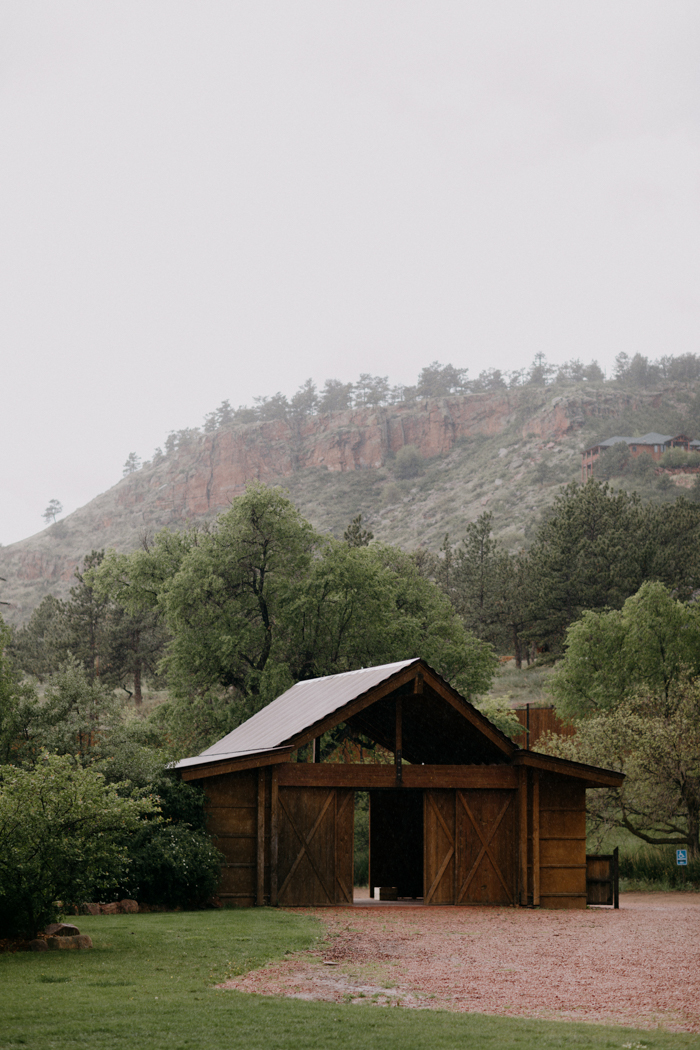 We really wanted to keep our wedding day as true to who we were as possible. From our vendors, to the setting, to what we wore and the flow of the day; all of it was really important for us to look back years from now and say that was truly us. And having wonderful vendors too! We wanted people that we could become friends with, could fit right in with our guests and celebrate the day with us.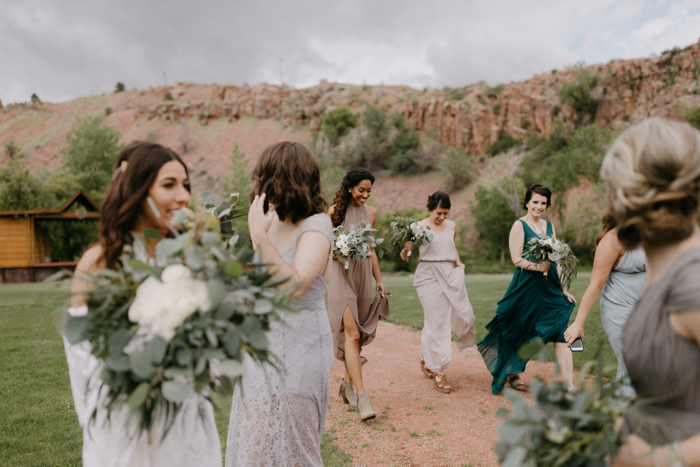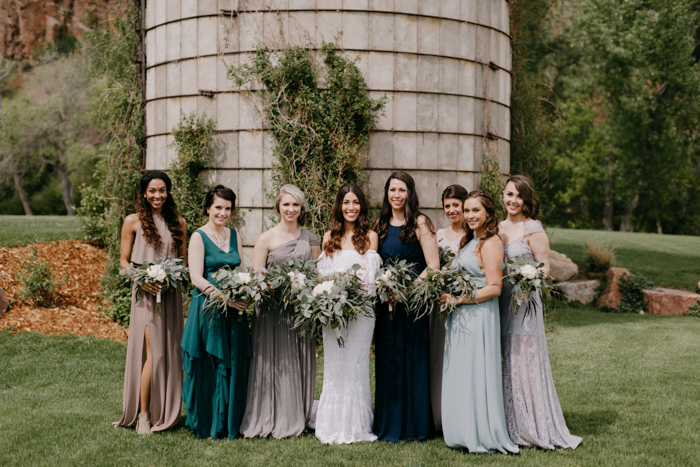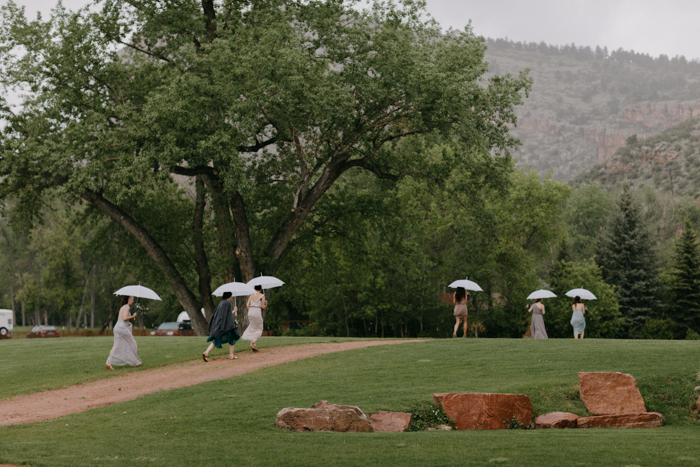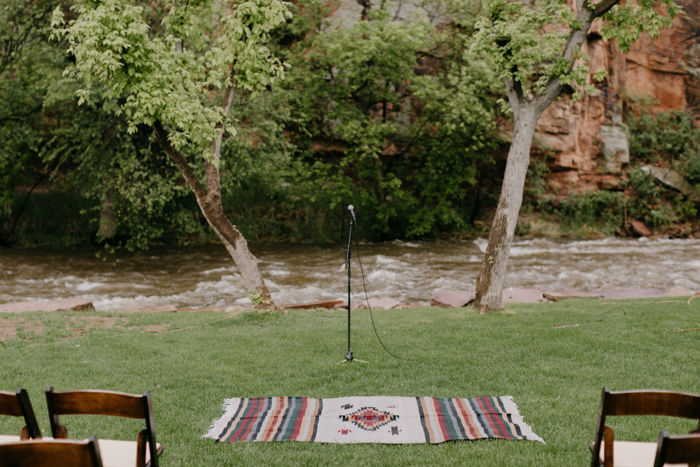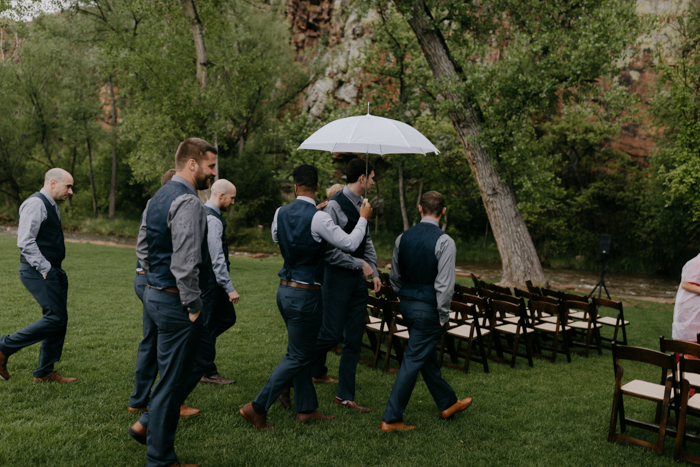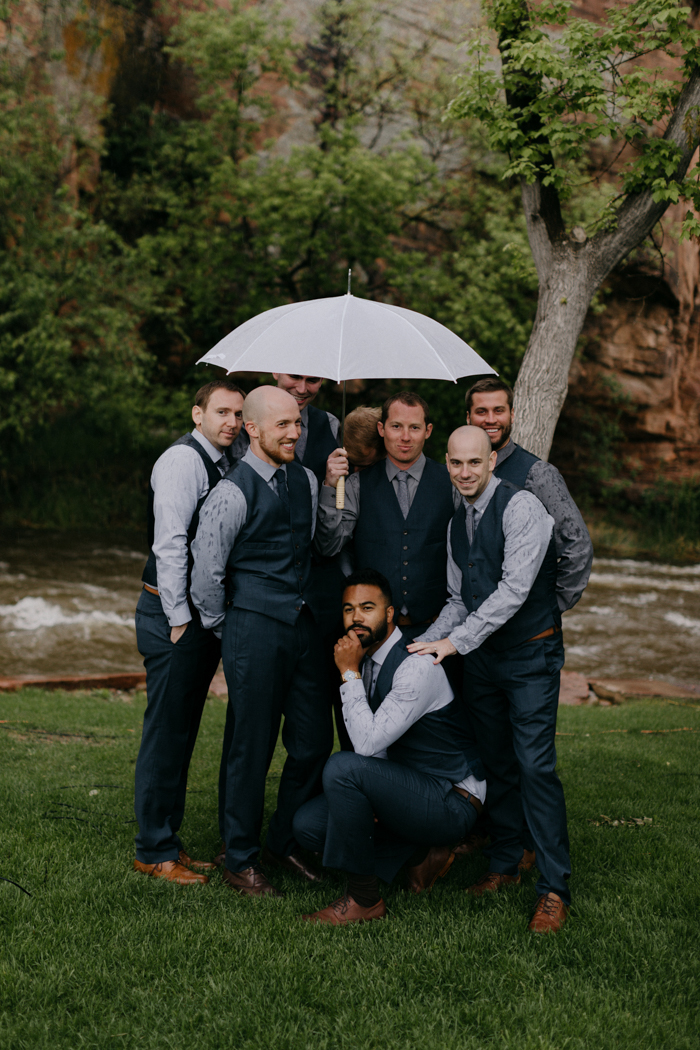 In true Colorado fashion a short rain storm hit right as our ceremony began. Instead of stressing out because of the weather, we embraced it. Our guests actually loved it and it totally bonded our friends and family. Right as we finished our vows the sun came out and the rain tapered off to a light haze. The photos from our photographer, Levi, were more stunning than we could've ever imagined.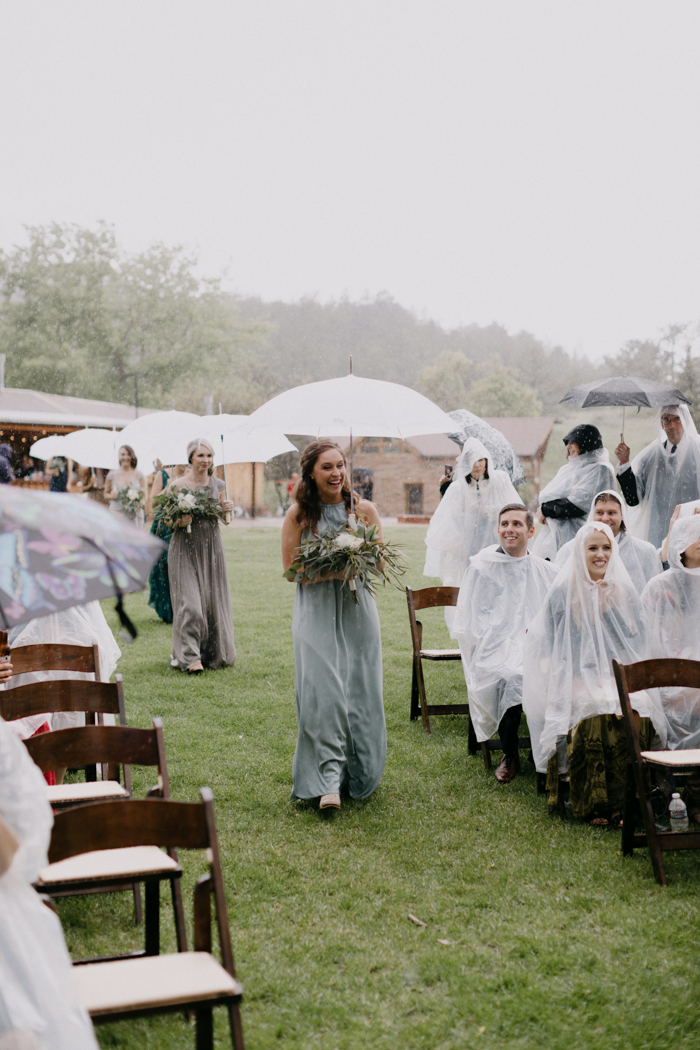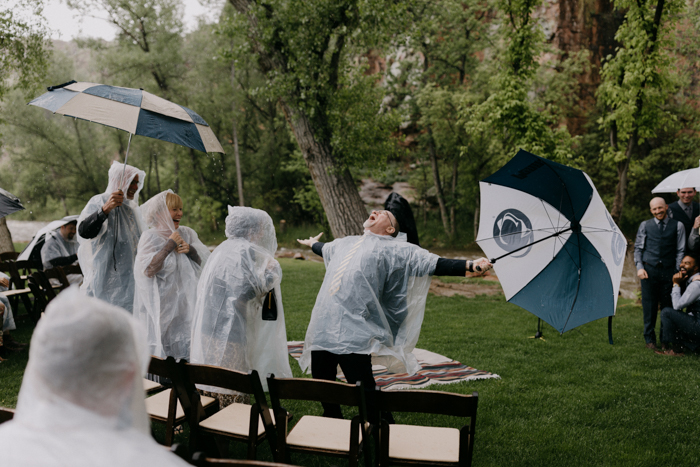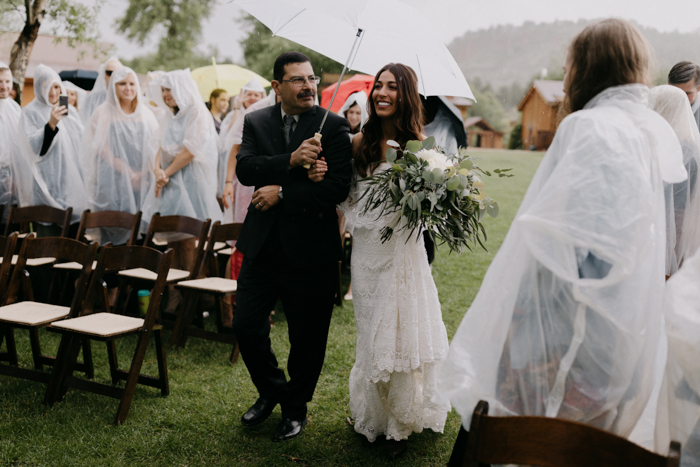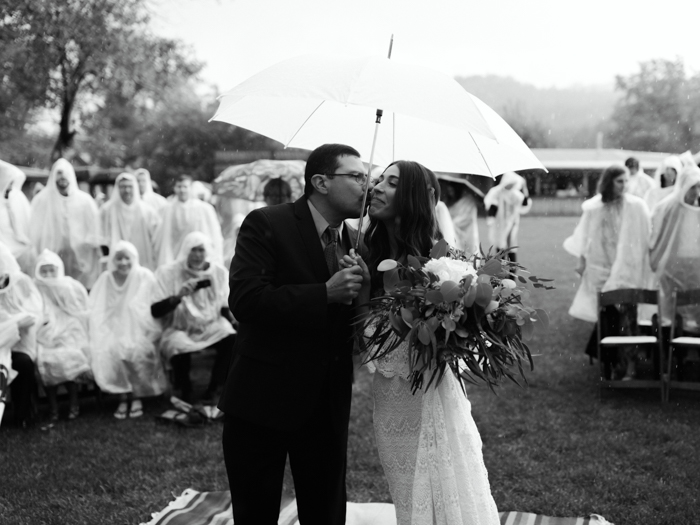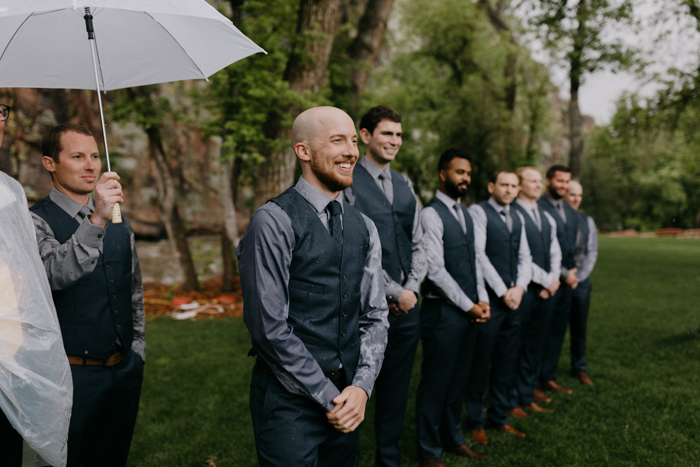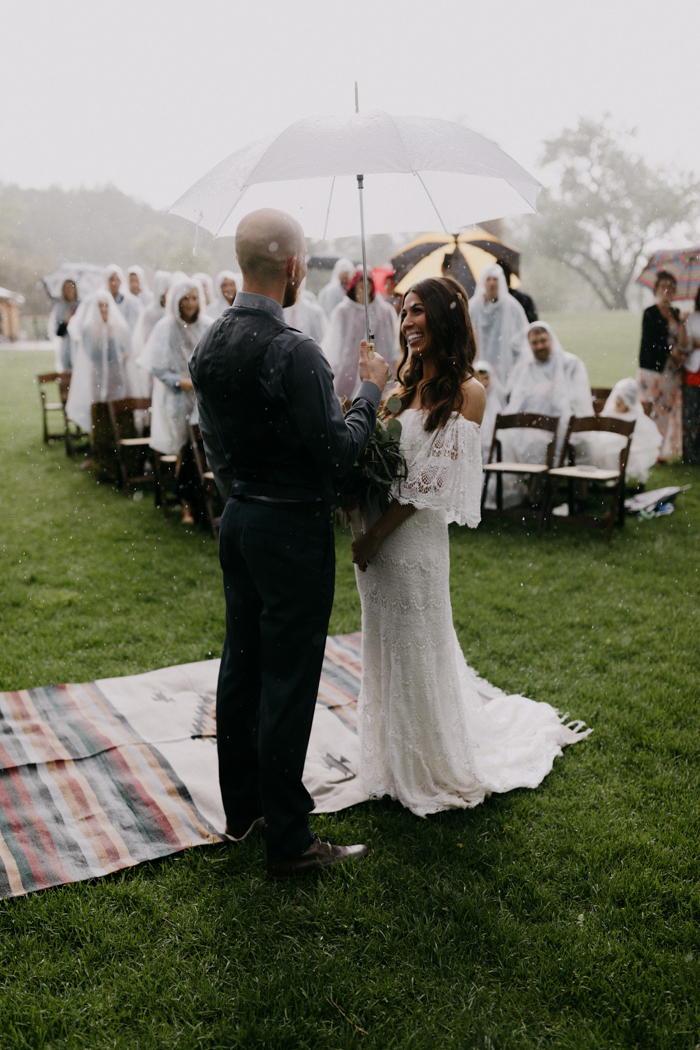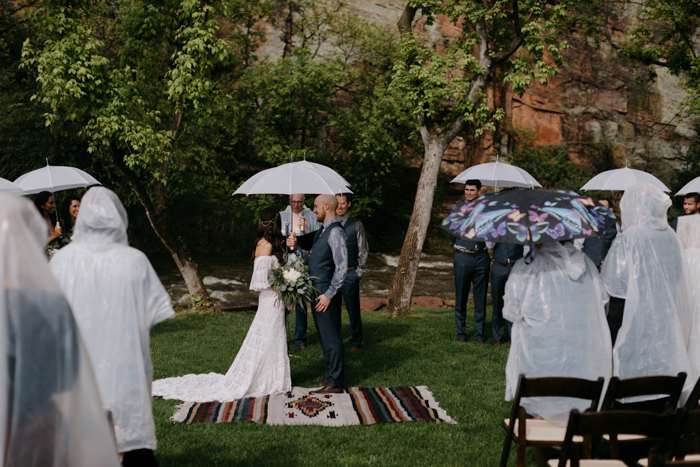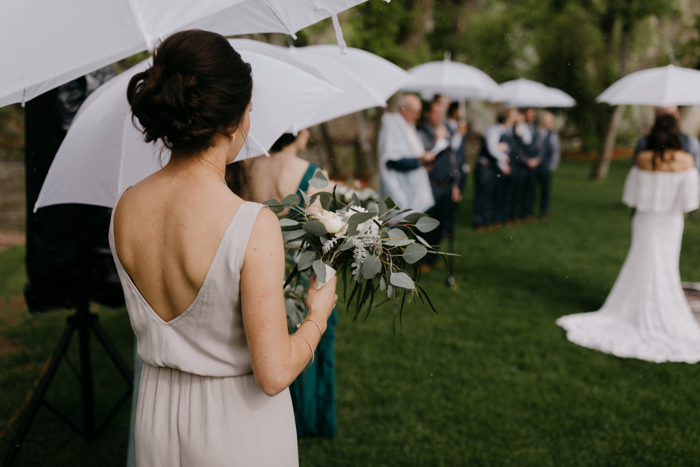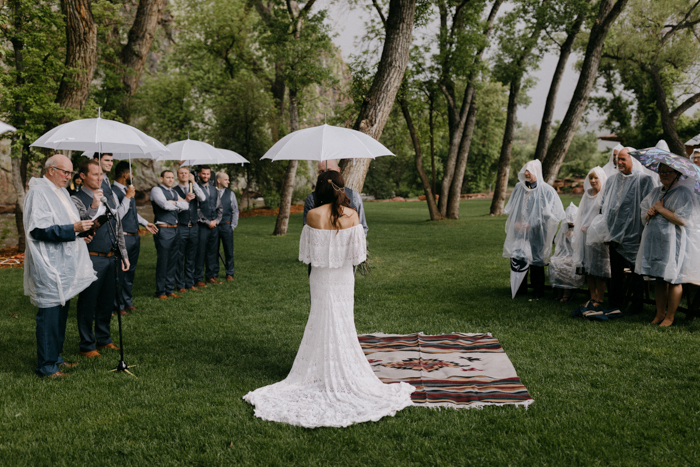 We knew we wanted to be a bit more relaxed with a touch of boho-flow. Since our wedding was set in the Colorado mountains, we wanted to make sure we could trek around for photos and fit right in with the mountain views. The wedding dress was Daughters of Simone from Bride KC and the dress had some really unique features with it's fabric and off the shoulder cut that I fell in love with. The bridesmaids chose their own dresses and we kept the guys pretty relaxed with suit vests and pants to match Adam.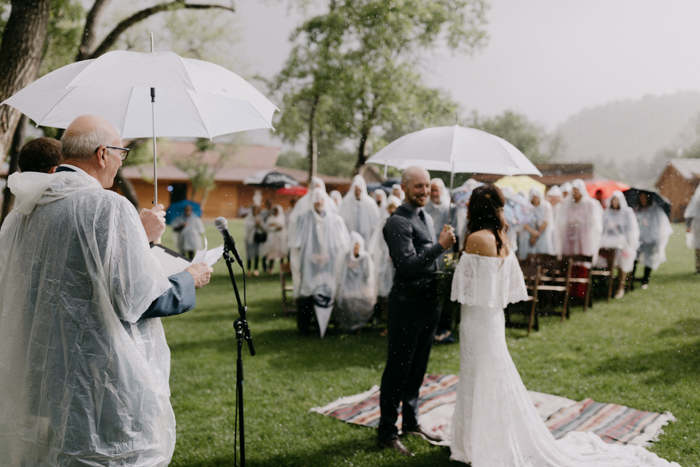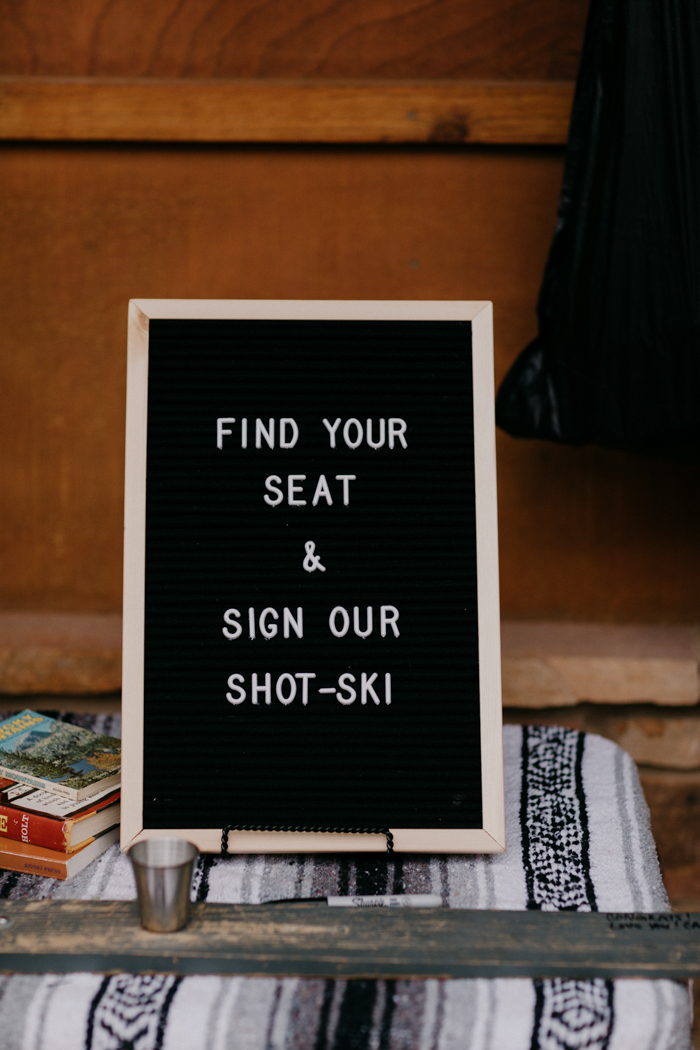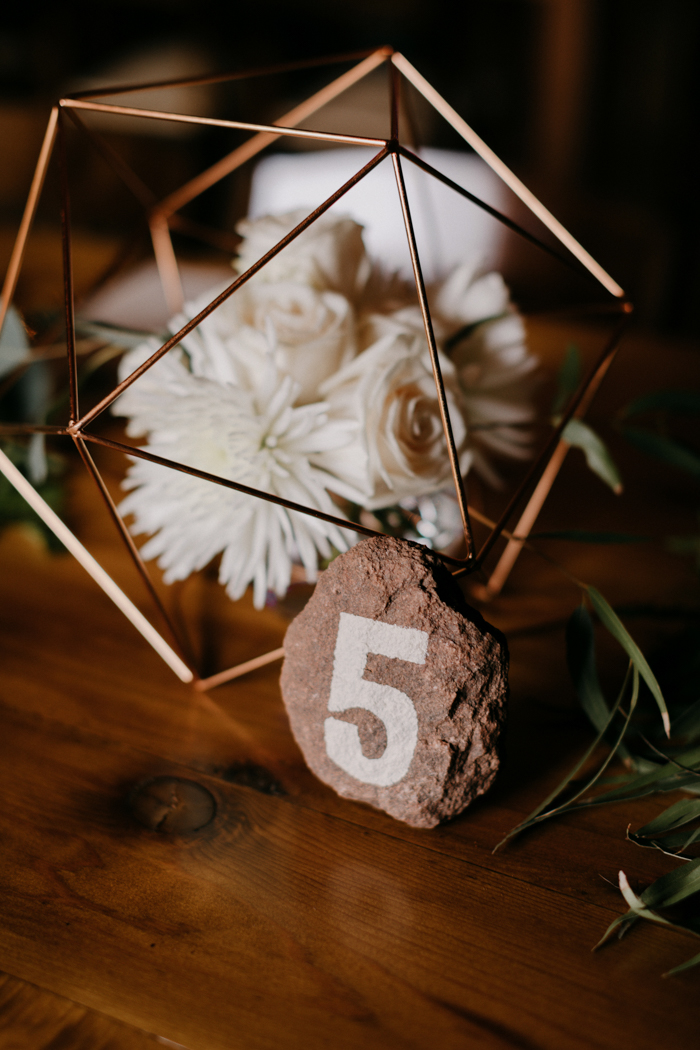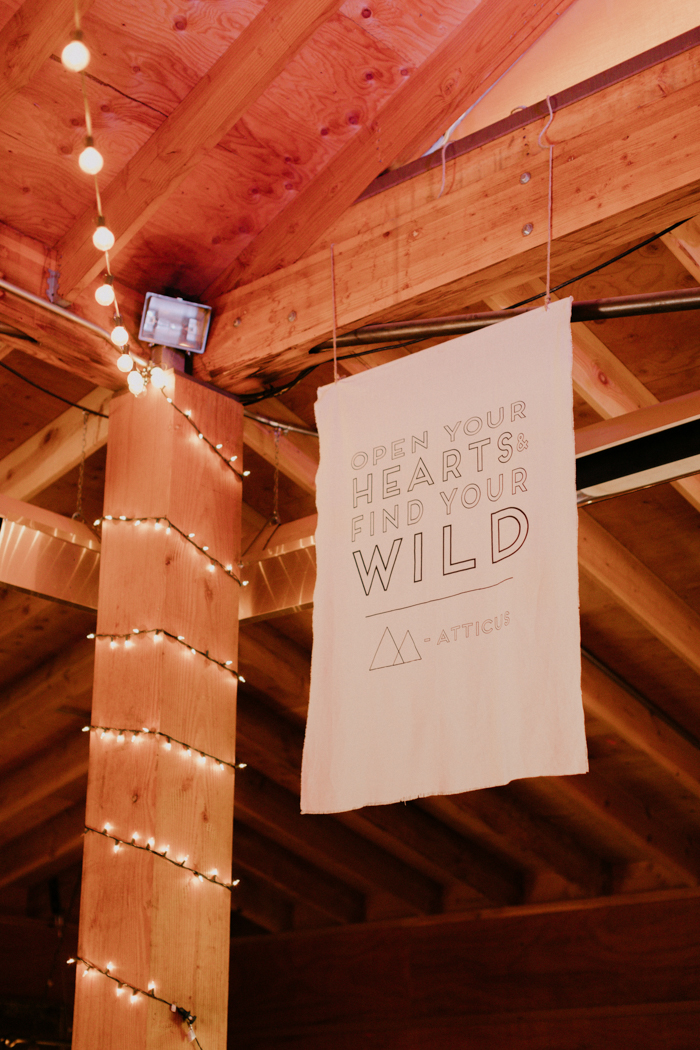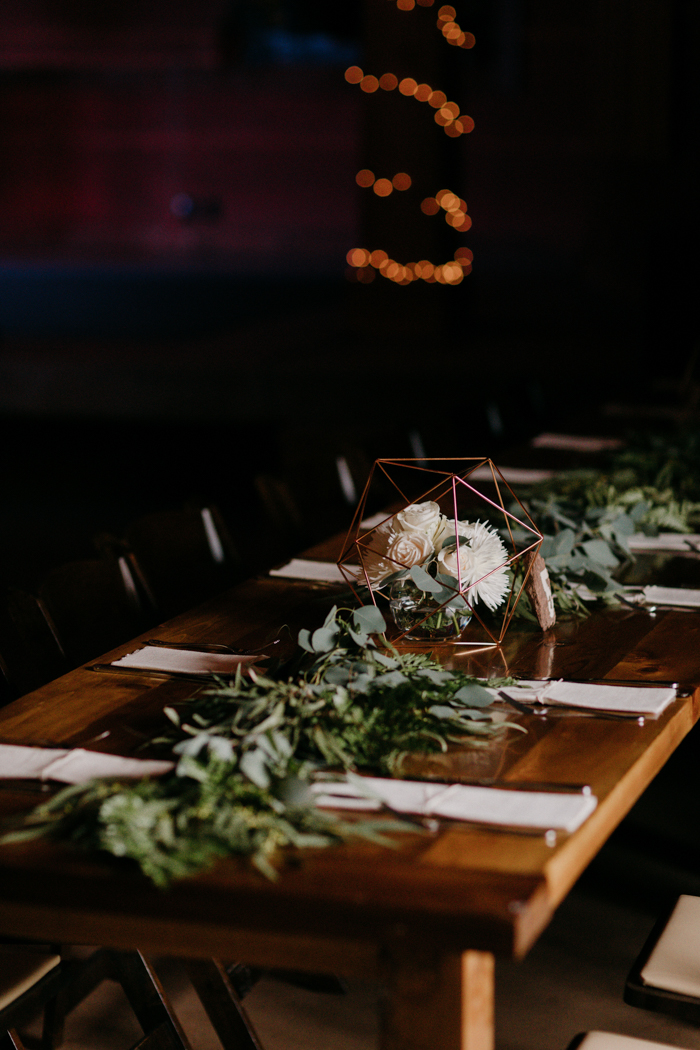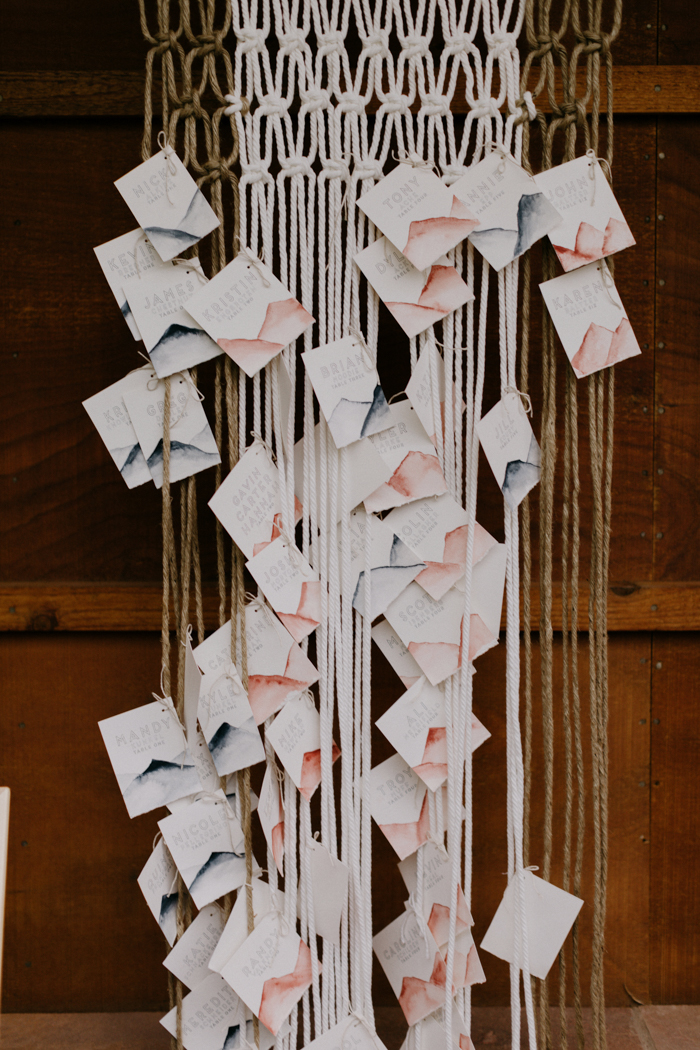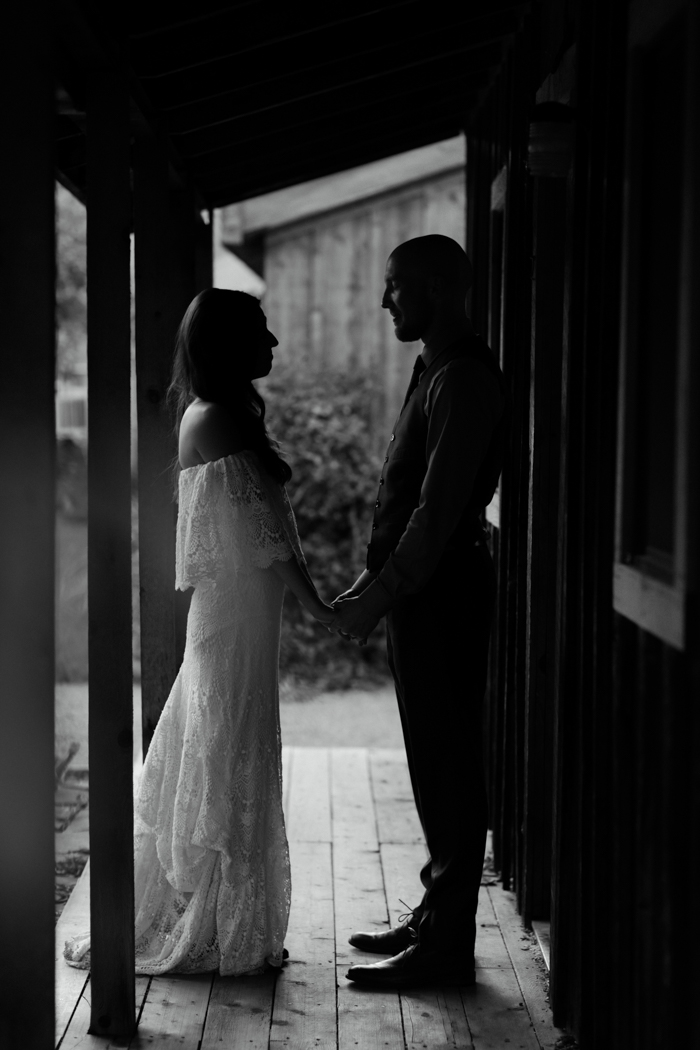 Levi Tijerina is hands down an incredible artist with a heart of gold. His vision starts way before the wedding day, basically from the first day we met him when he invited us over for coffee and wanted to get to know us. His work speaks for itself; not to mention his ability to capture true emotion in any setting is pretty incredible. We were never just another wedding couple to him. He took time to build a friendship with us and reflect our love and wedding day exactly as it was.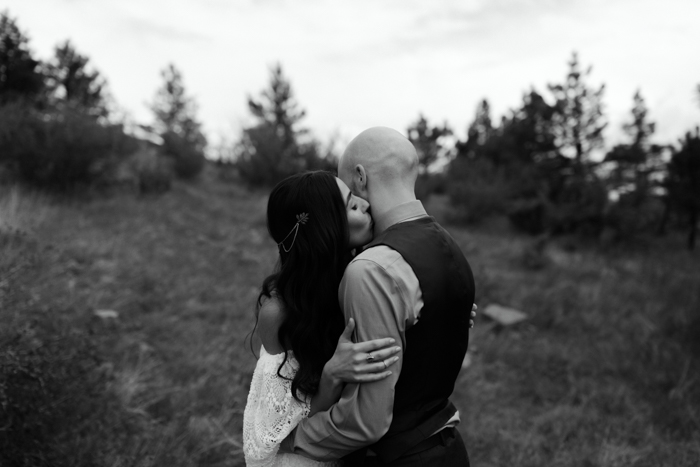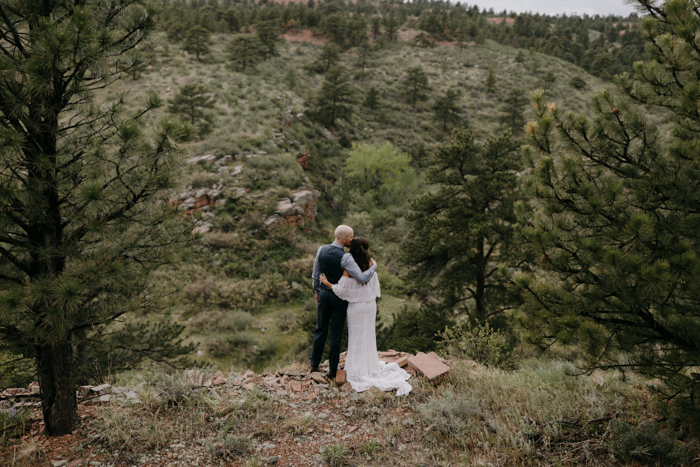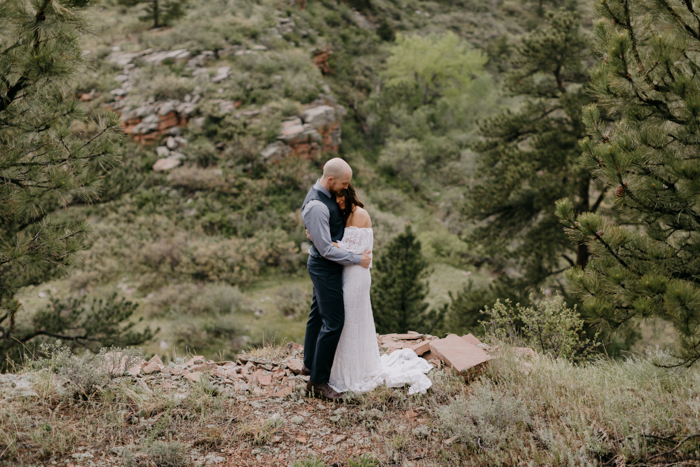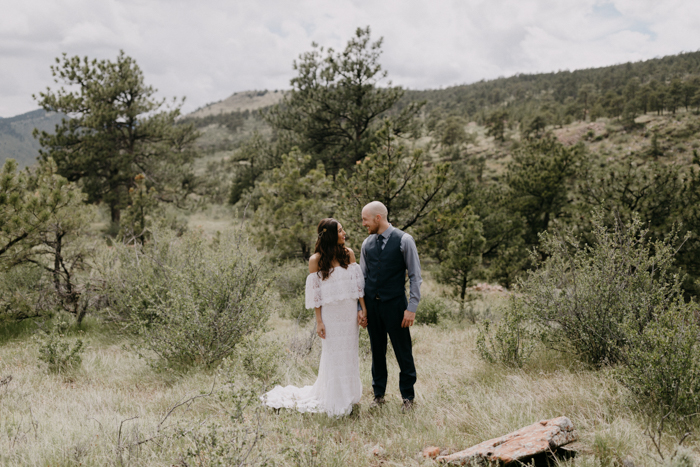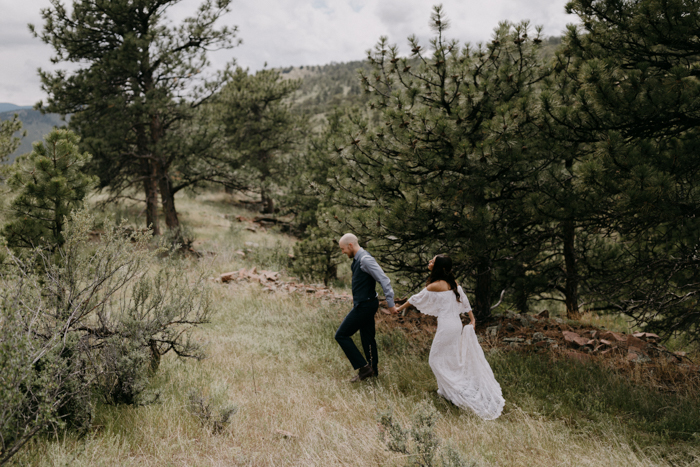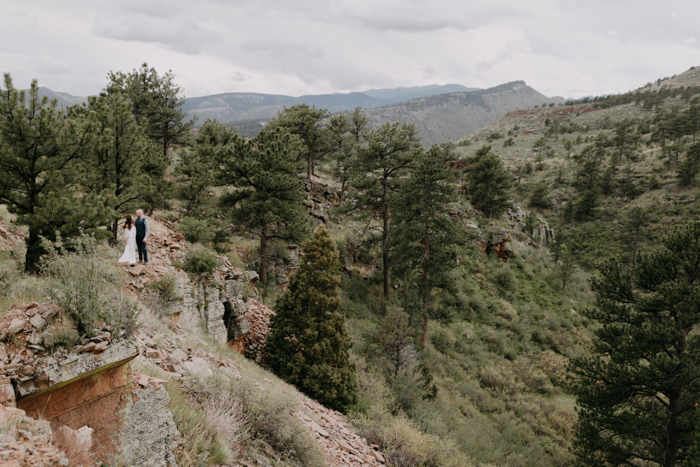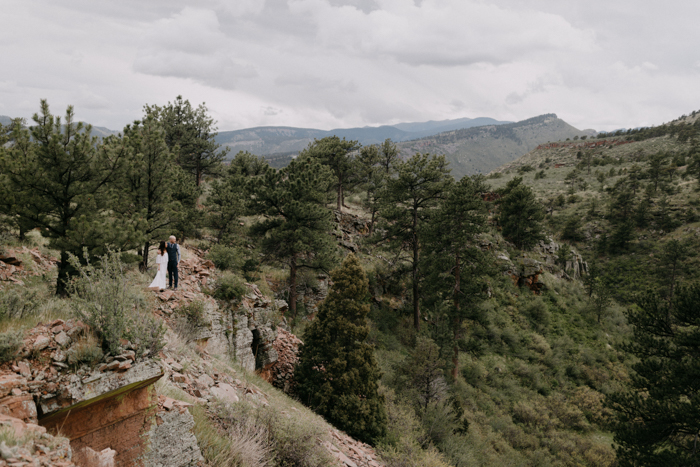 Congratulations to Sarah and Adam for embracing the rain that made their ceremony so special and special thanks to Levi Tijerina for capturing such a beautiful and stunning occasion. For more rainy day wedding inspiration, check out this rainy mountain wedding in Quarry Lake Park.