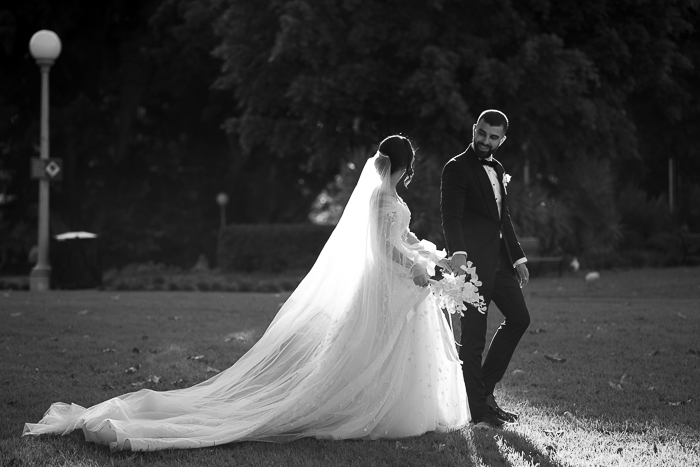 As the years have gone on, backyard weddings have grown increasingly popular. From the pandemic to couples looking to save some money on their special day, more newlyweds are tying the knot in the comfort of their own home. When you think of backyard weddings, you may think of DIY decor and a small guest list. But that's no longer the case–and Nour and Hussein's stress-free backyard looks like it belongs in a magazine.
With the help of planner ASH Events Sydney, the bride's backyard was turned into an ethereal ceremony space. It oozed elegance with white drapery, an ancient Greecian inspired backdrop, and over-the-top floral arrangements from Sweet Botanica.
And, as if the decor wasn't enough, Nour looked like a true angel in her custom Leah Da Gloria off-the-shoulder floral embroidered a-line gown. There's something so magical about seeing such a whimsical gown paired with a city skyline–which photographer and Junebug member Salt Atelier captured beautifully.
From the ceremony that belongs in Vogue to the zaffeh in the streets of Sydney, this one is sure to inspire anyone looking for backyard wedding inspo.
The Couple:
Nour and Hussein
The Wedding:
Sydney, Australia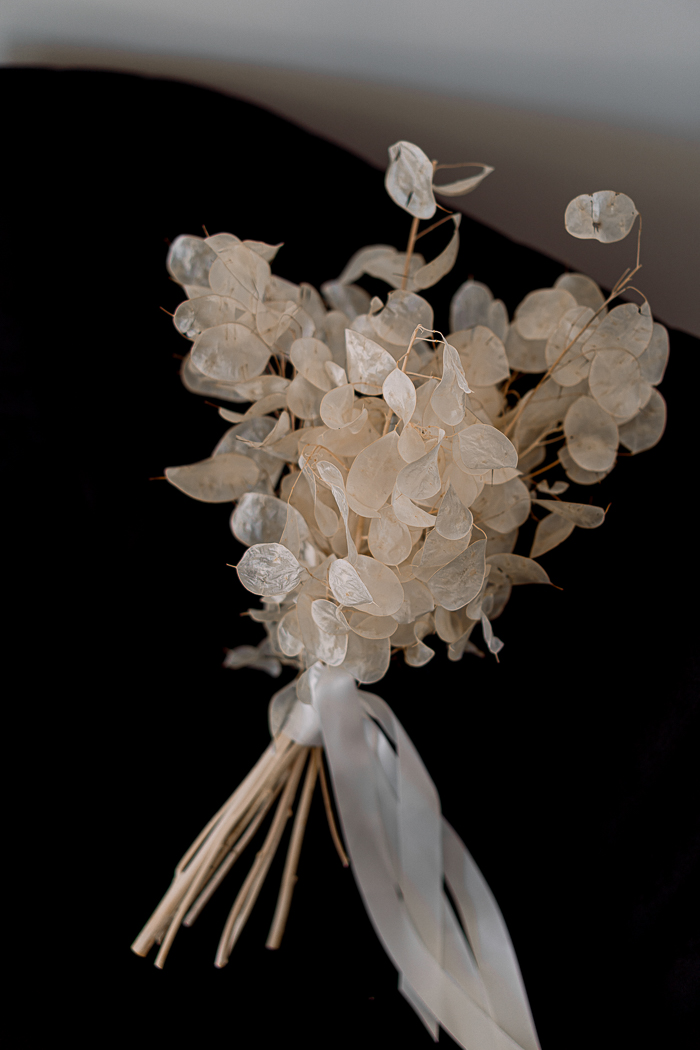 Drawing Inspiration For The Bridal Fashion
I spent a lot of time browsing on Instagram and Pinterest. I would pick and choose parts from different sources that I liked and put them together to fit my own style. We live in a time where the world is at our fingertips. I was able to see pictures from stylists and weddings from all around the world and draw inspo. I also really trusted all the people who were involved in putting together my wedding day look. From the dress to makeup and hair, I would tell them a little about what I like and what my vibe was and asked them to come up with something to add their touch to the concept because I knew they were all so great at their craft and really didn't want to limit their creative abilities.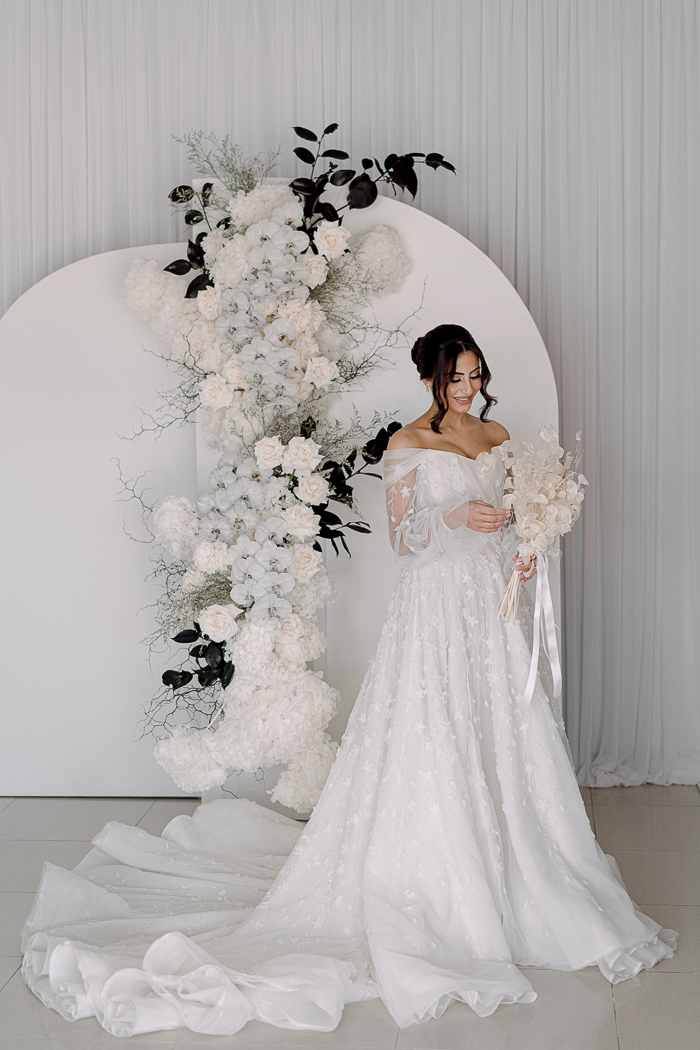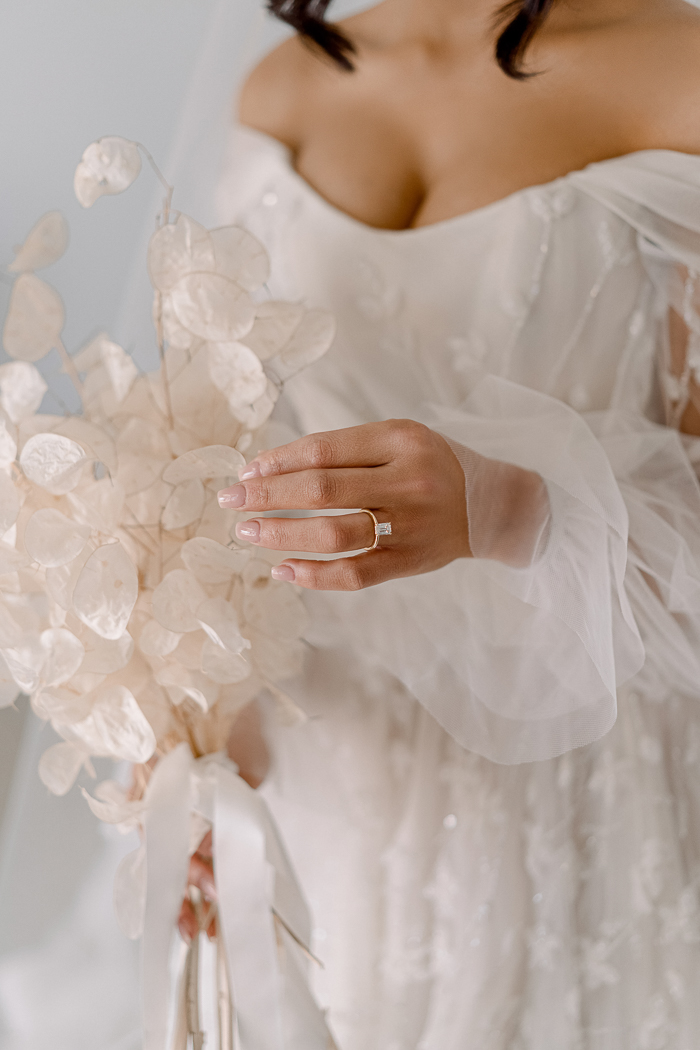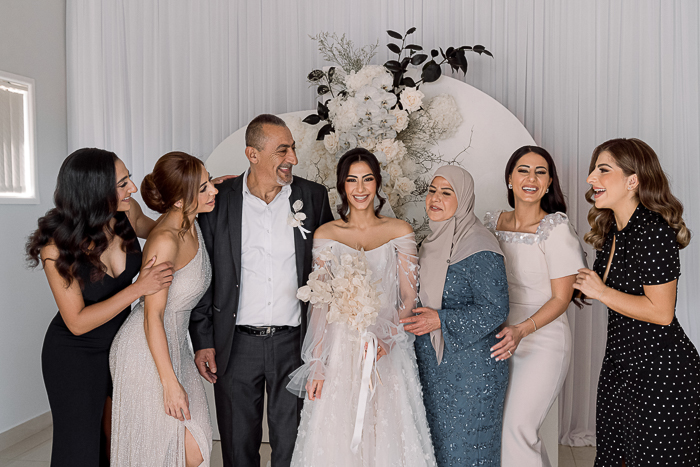 Personalizing The Ceremony With An Important Officiant
The sheik who married us had also married my sisters and their partners (who I adore). It was a small detail which I felt was special and still hold close to my heart.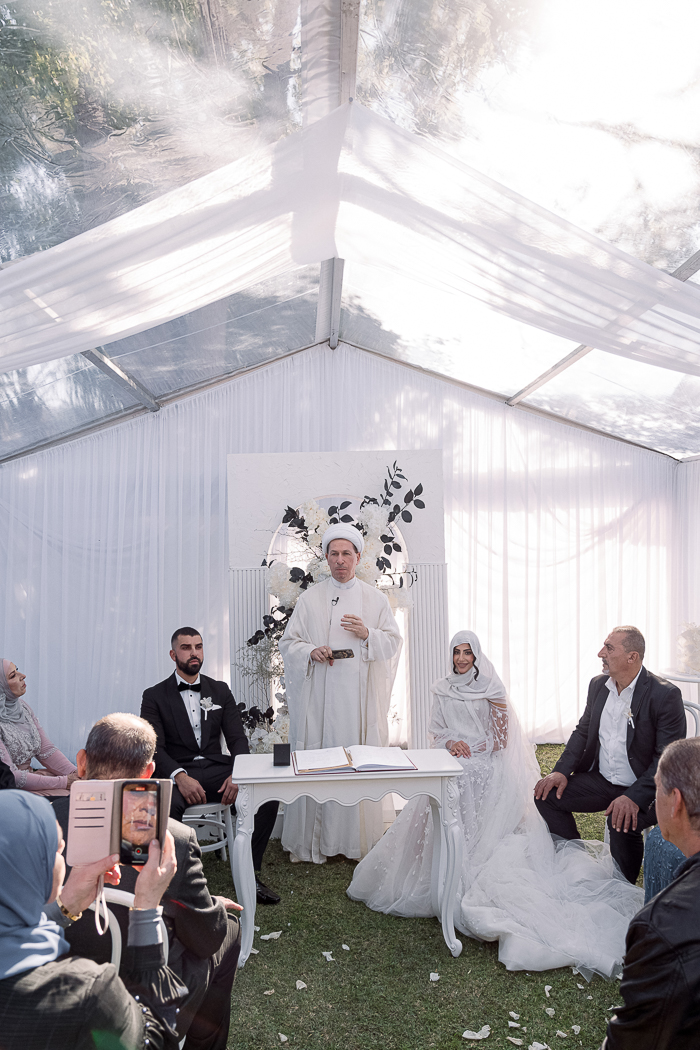 A Memorable Post Ceremony Wedding March
In Lebanese culture, after the ceremony we do zaffeh–a wedding march with drummers and dancing–while leaving the bride's home. This was the highlight of our day! All our neighbours came out and cars stopped to watch which blocked off our street. Family, friends, and strangers all gathered on the road in front of my home dancing to the beat of the drums to celebrate.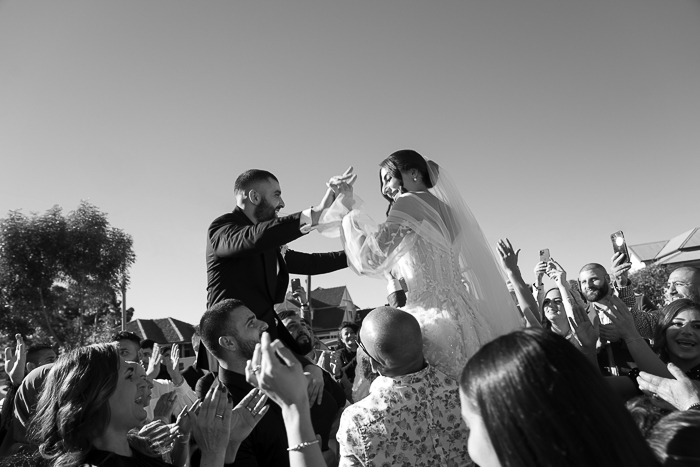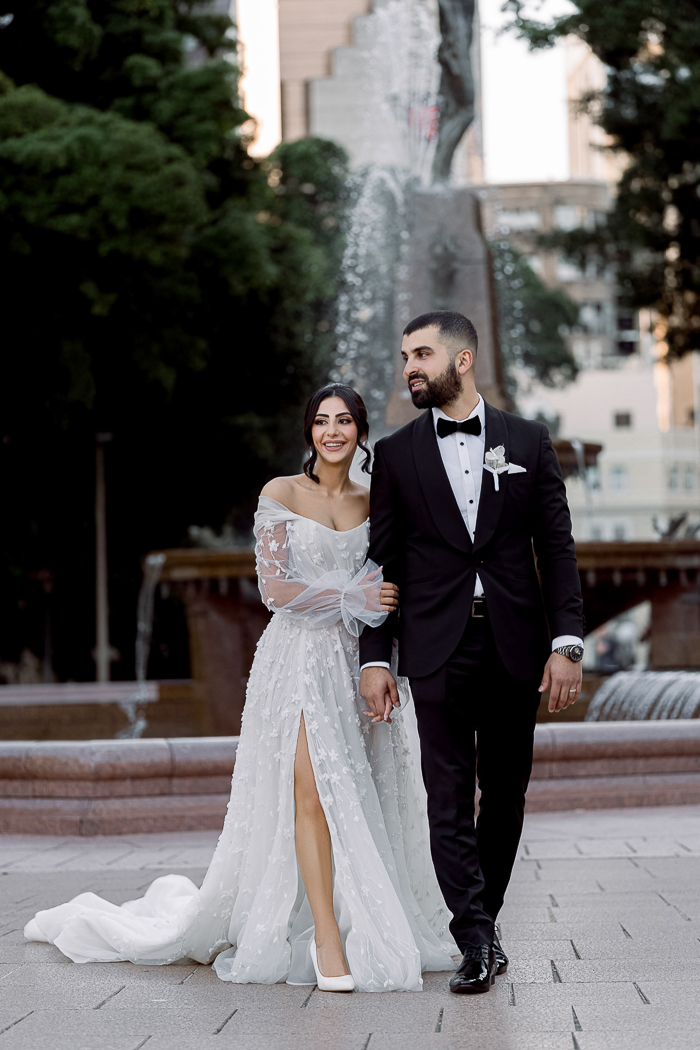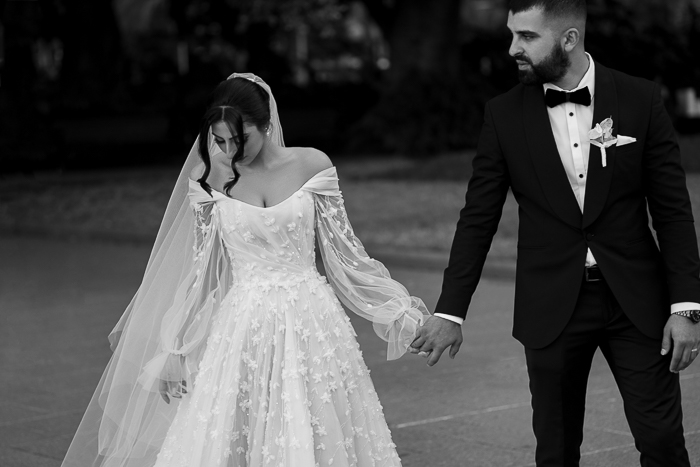 Ensuring Wedding Planning Was Stress Free
To be honest I really wanted to keep the stress to a minimum when planning the wedding. I never wanted to look back at the time leading up to our wedding and remember it to be a time full of stress. So I did everything I could to ensure the stress was limited (which admittedly didn't always happen), hence why I think it so important to have a strong support system, which for me were my sisters and my event stylist.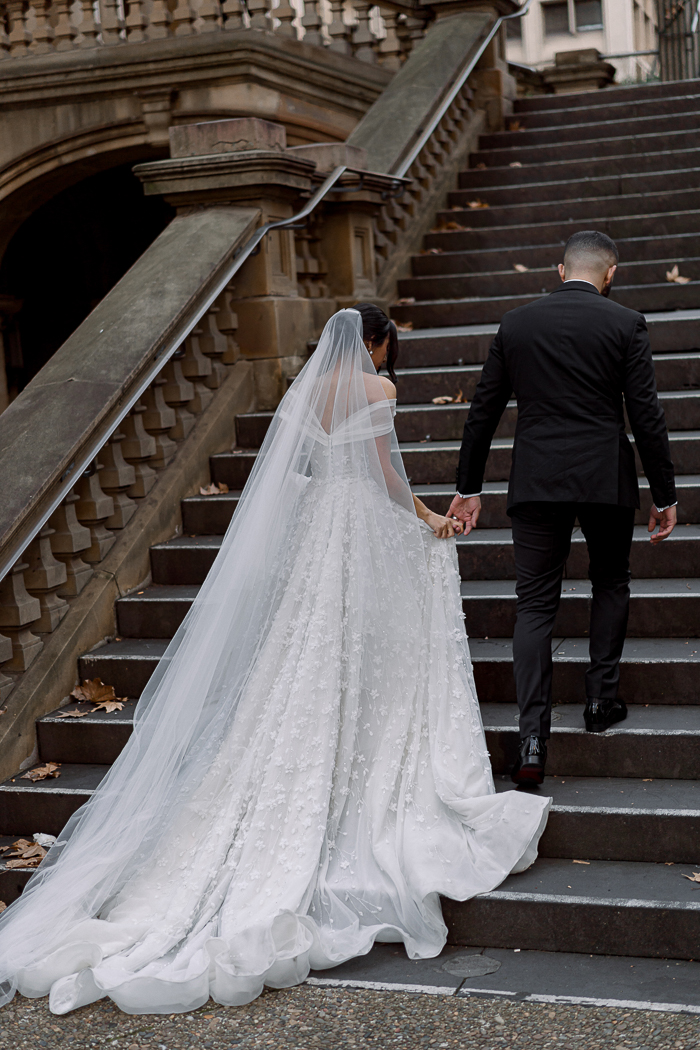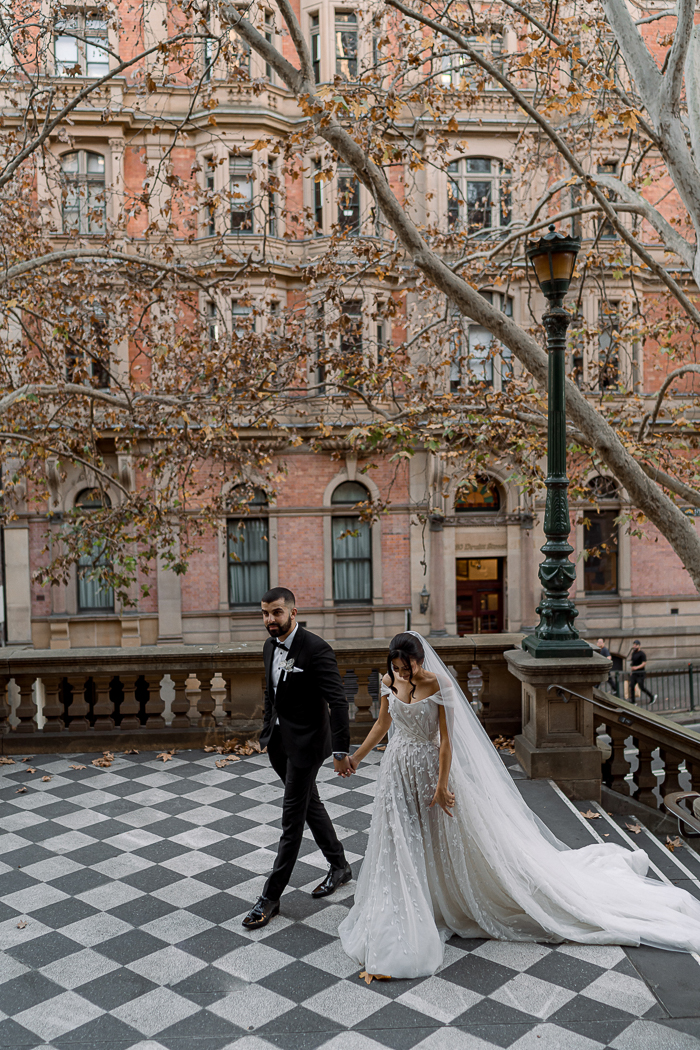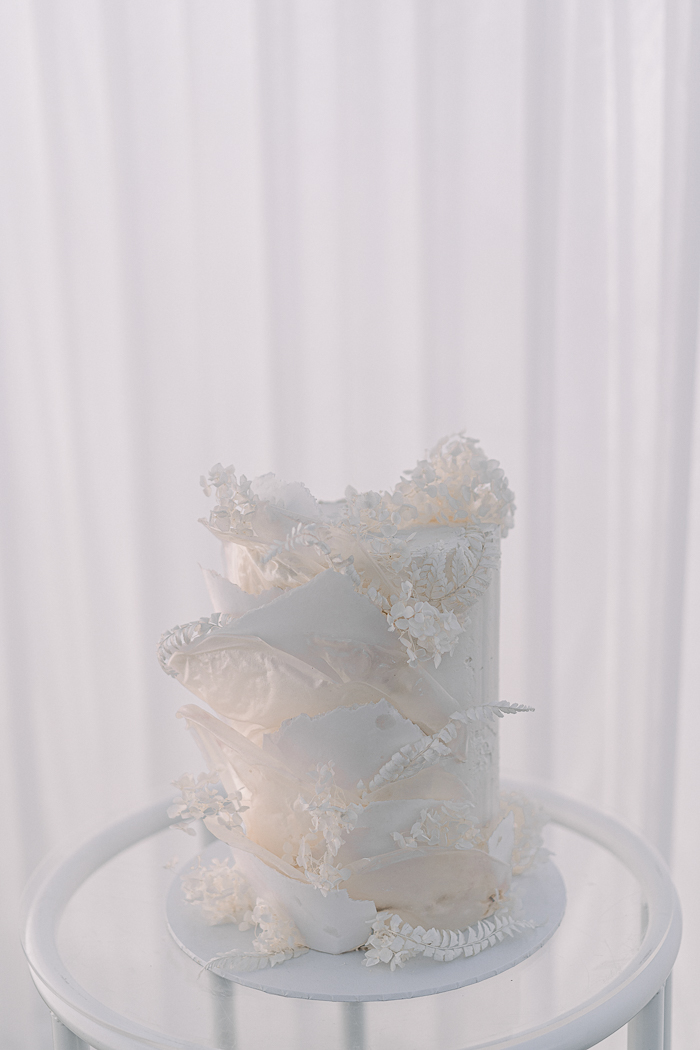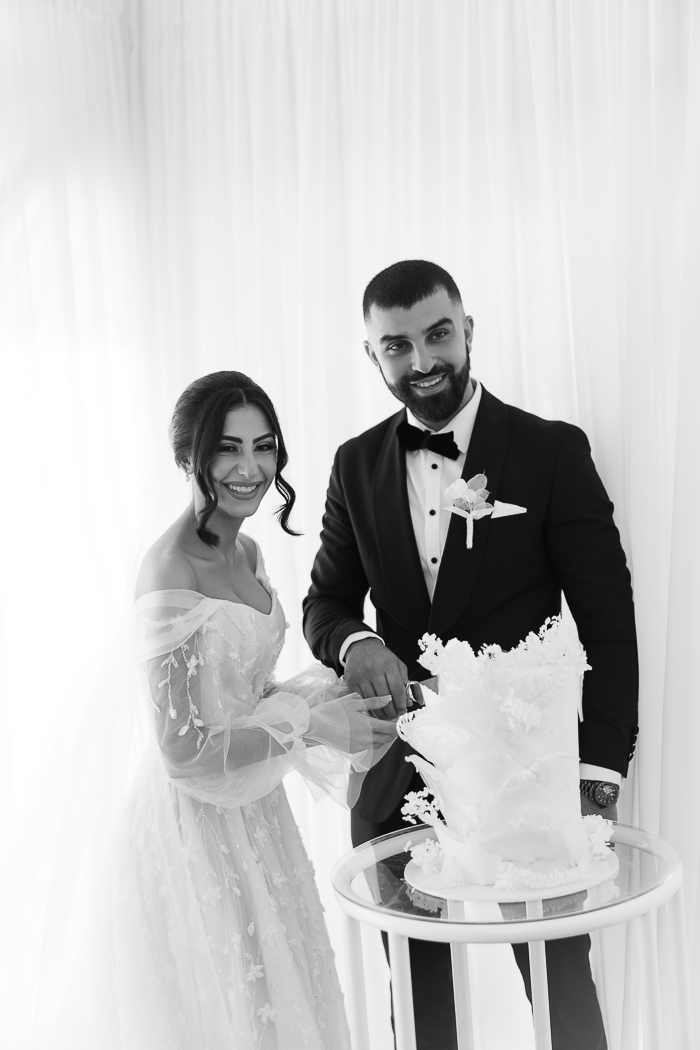 Congratulations to Nour and Hussein on their stress-free backyard wedding! We're so thankful that Junebug member Salt Atelier was there to capture the beauty of the day. To see more of their beautiful photography, check out their profile in our directory of wedding photographers from around the world!