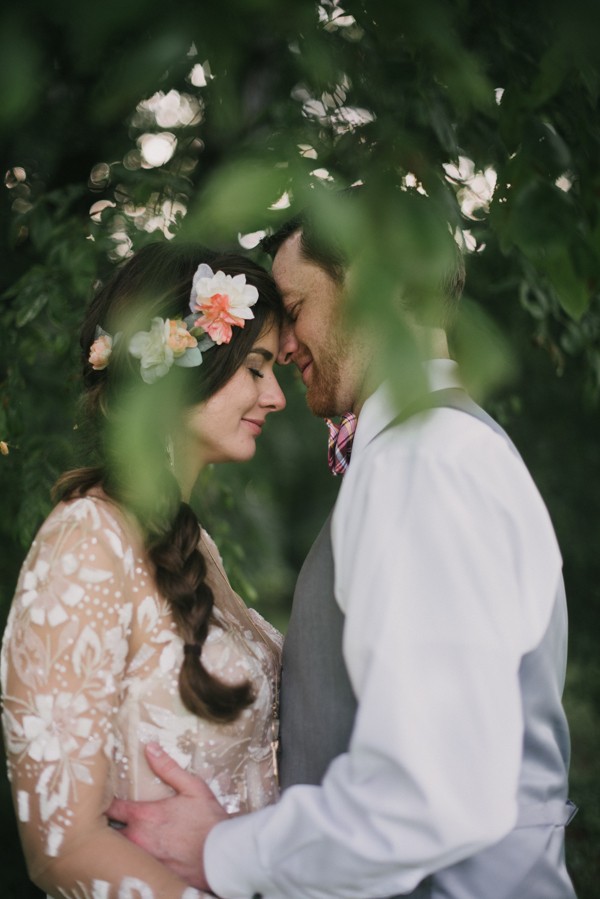 We can't believe how naturally beautiful Caitlin and Eric's DIY wedding is! This very talented bride and her family handcrafted DIY projects for the whole year leading up to the wedding including ring boxes, whimsical tablescapes, all of the signs, and the entire wedding's floral design. If that's not enough to totally impress you, Caitlin even baked her own wedding cake! It may have rained on the day of Caitlin and Eric's Mounds State Park wedding, but The Colagrossis' photography team captured this happy couple perfectly, including an amazingly emotional first look.
The Couple:
Caitlin and Eric
The Wedding:
Mounds State Park, Anderson, Indiana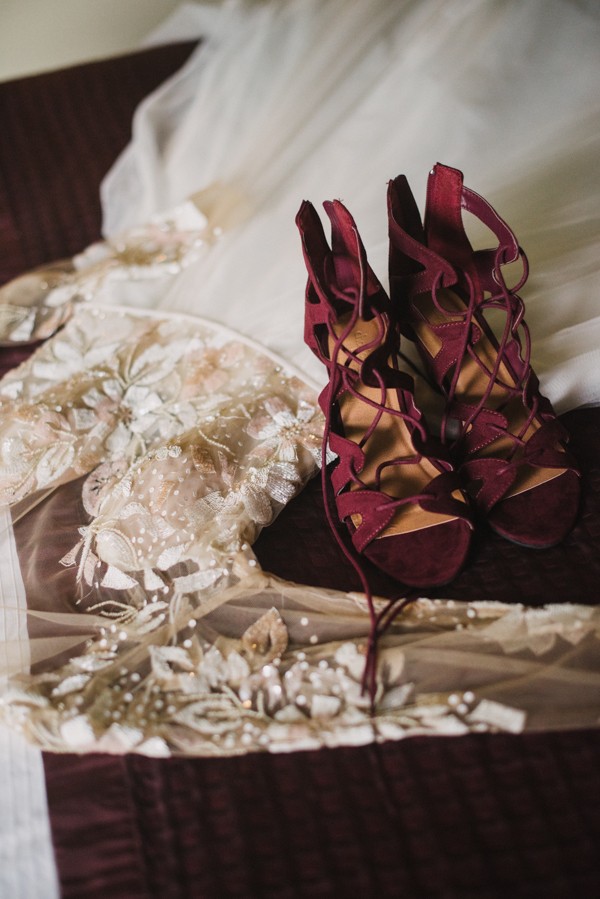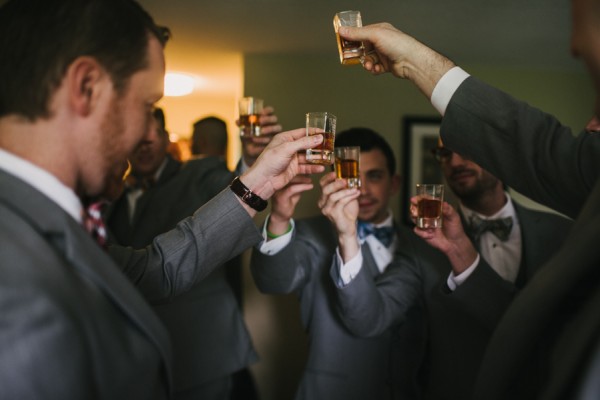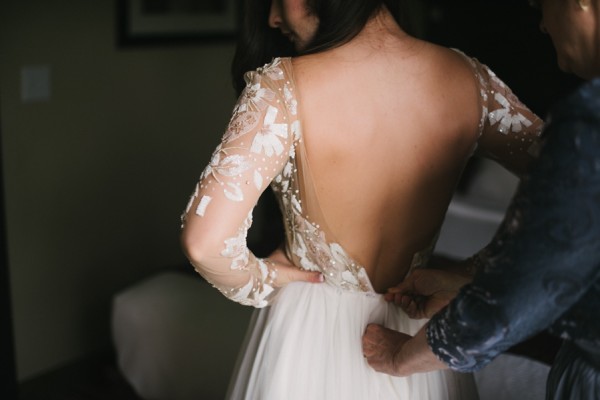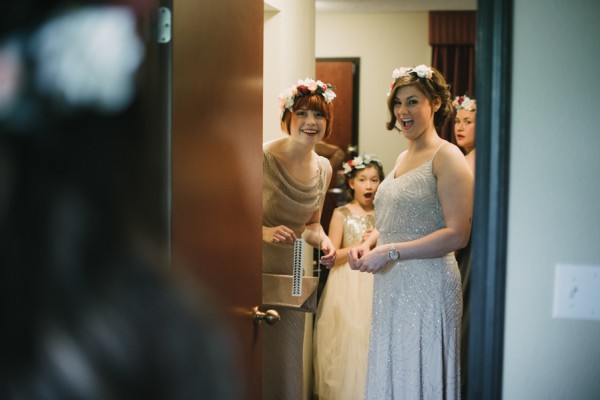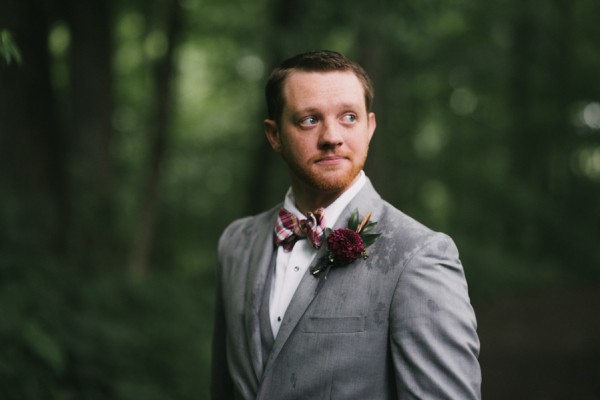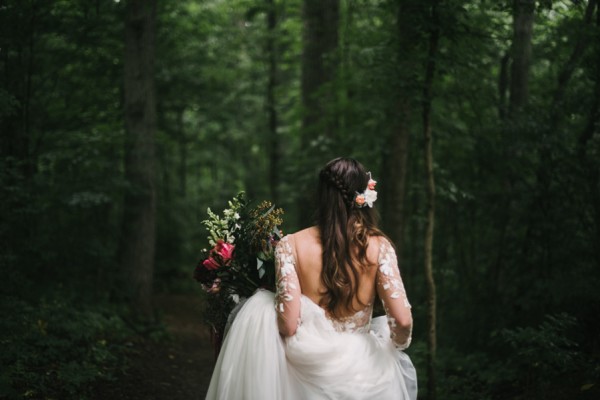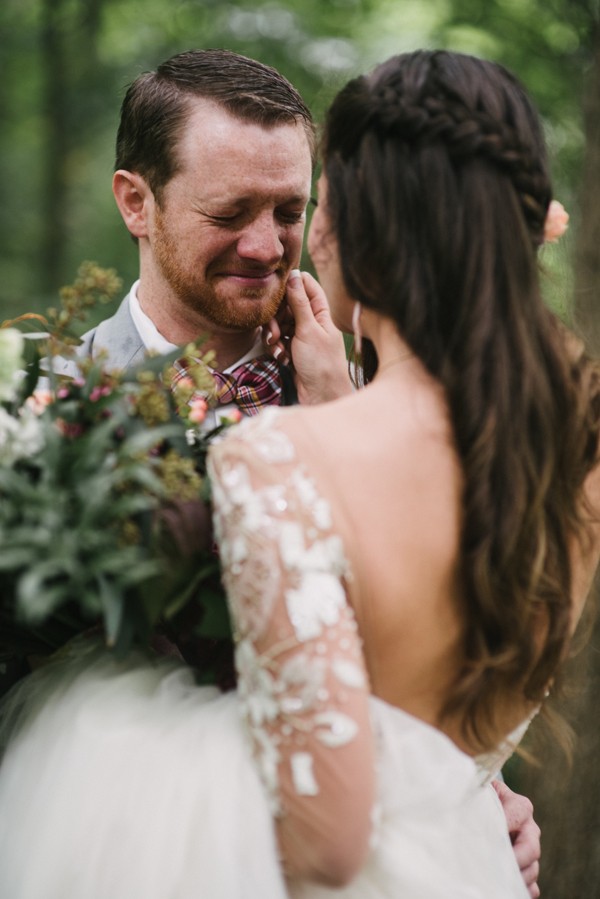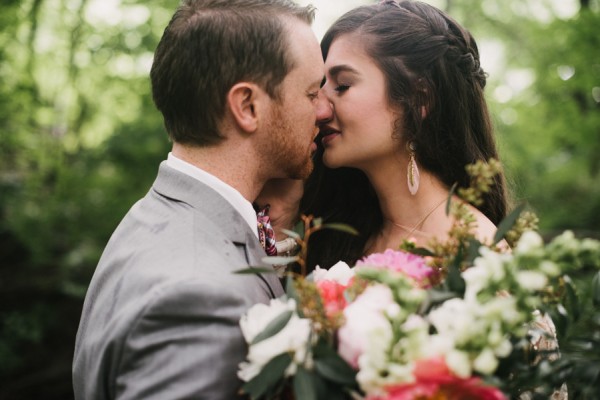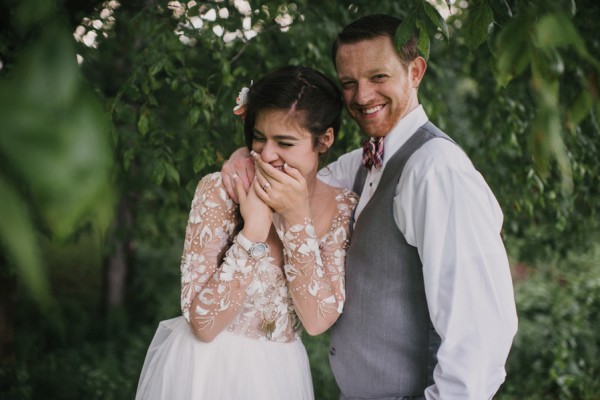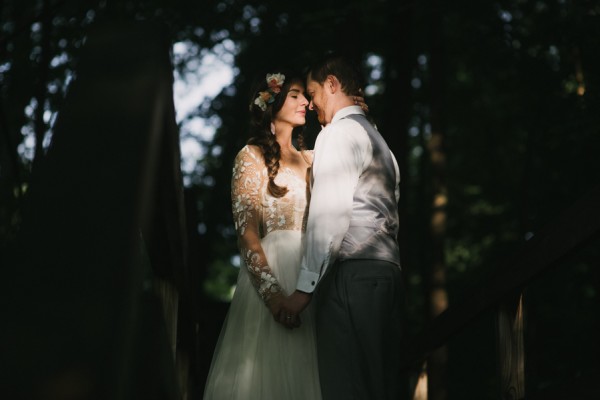 I wanted to have a dress that wasn't typical, could represent my style, and I felt like myself in. I just wanted to feel natural and effortless so I left my hair down. I wanted to go boho chic. I loved the sleeves on my dress, the shear backless top with strategic beading, the light flowing skirt, and minimal accessories. I did have wine colored wedges that I adored which were awesome with the rain.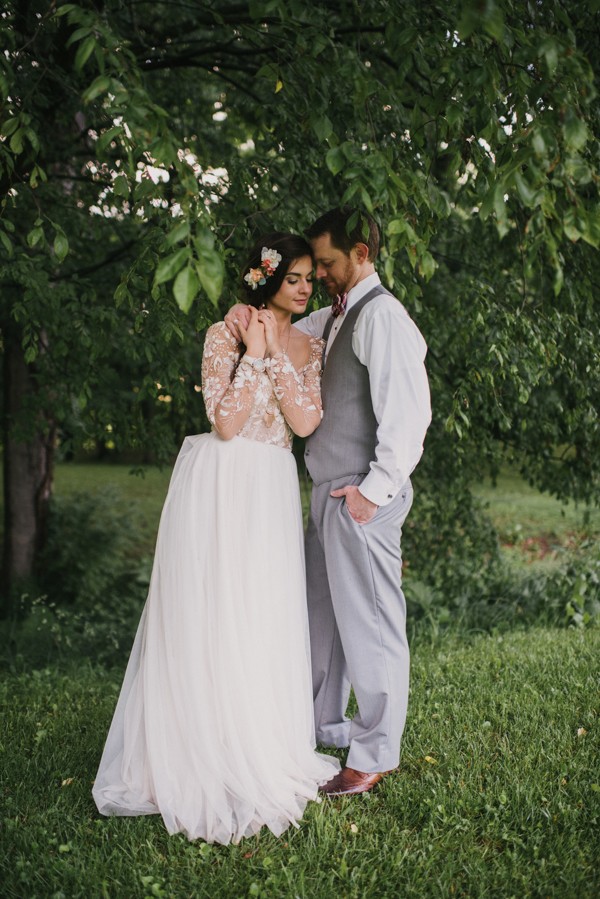 We wanted the day to be memorable and enjoyable for all of our guests and didn't want to have a cookie cutter wedding! It was Impossible to find the style we wanted for sale, so Caitlin spent the year hand making everything! It was all in the details. Then having the perfect photographers that we knew could capture it!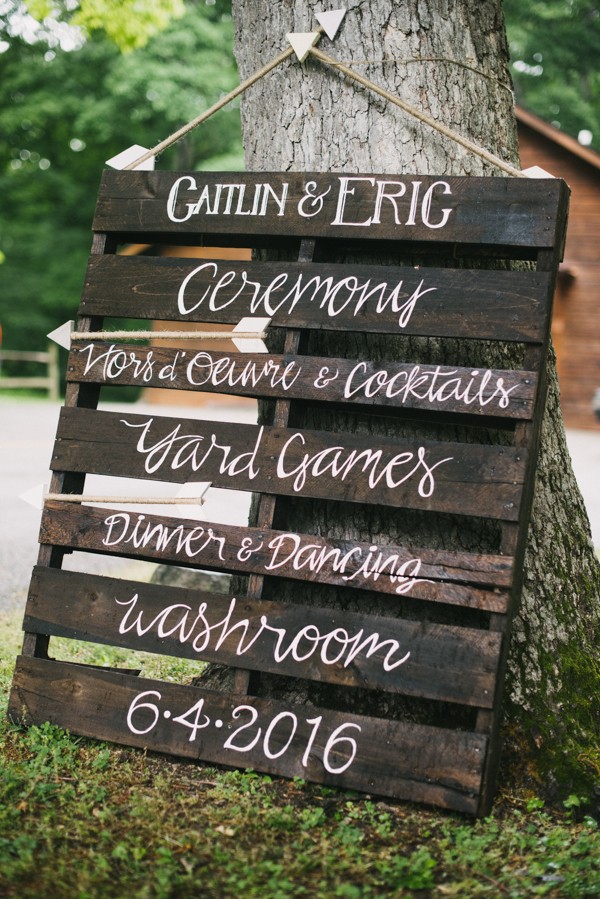 We wanted to have it outdoors because there is nothing more beautiful than nature and because it's easier to bring a wedding outdoors than it is to bring nature indoors. Caitlin is a bit of a hippie so she wanted a bohemian pop of color with the bright flowers as well as her Celtic roots with pops of gold and green!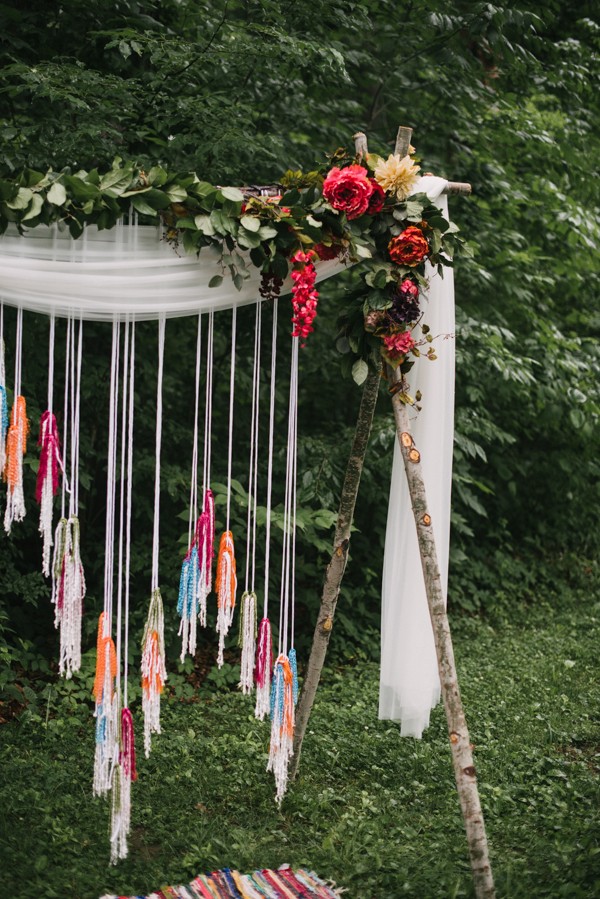 Caitlin and her parents hand built and made our wedding arbor down to each cord that hung from it! she then found hand made mismatched rag rugs to bring a pop of color and a unique isle runner. Eric's mother helped to make some beautiful flower cones out of music paper, in place of a rice toss. And we had Eric's godfather marry us!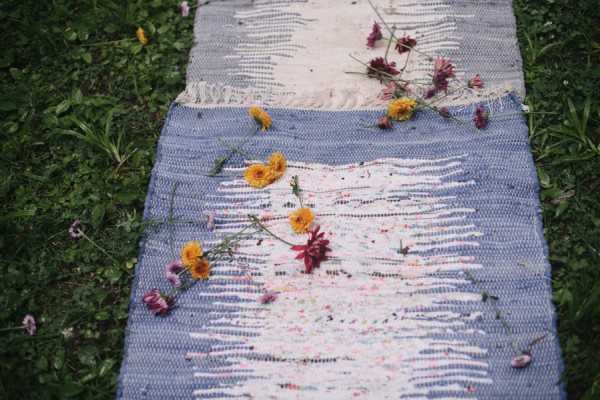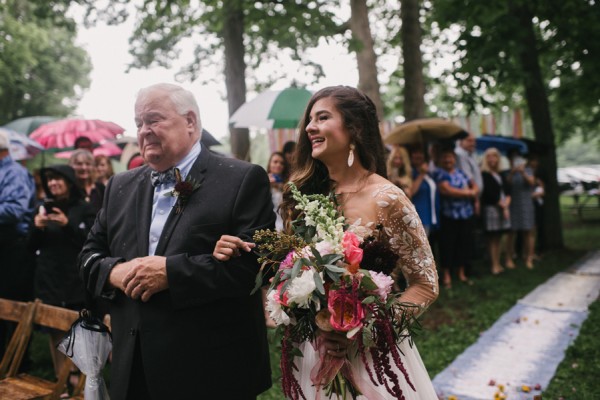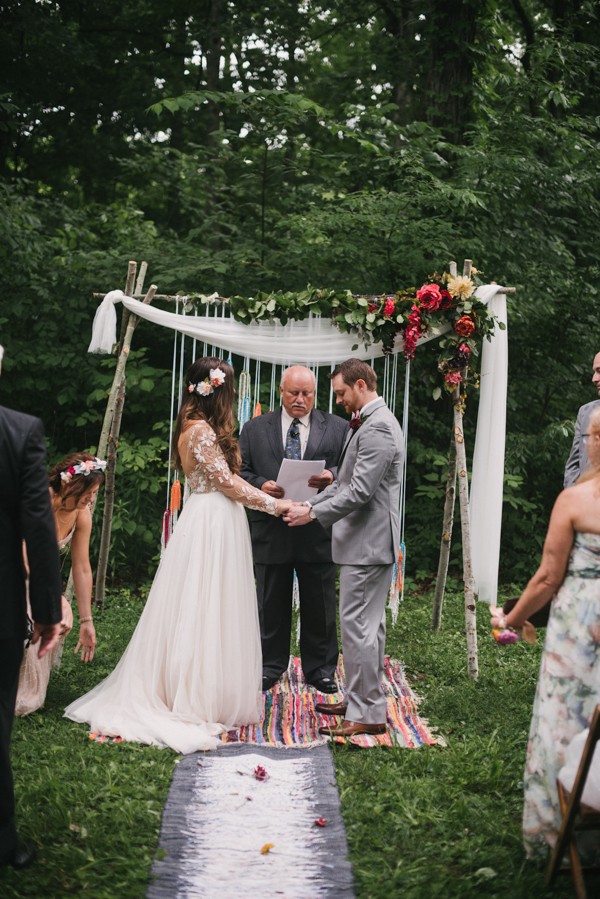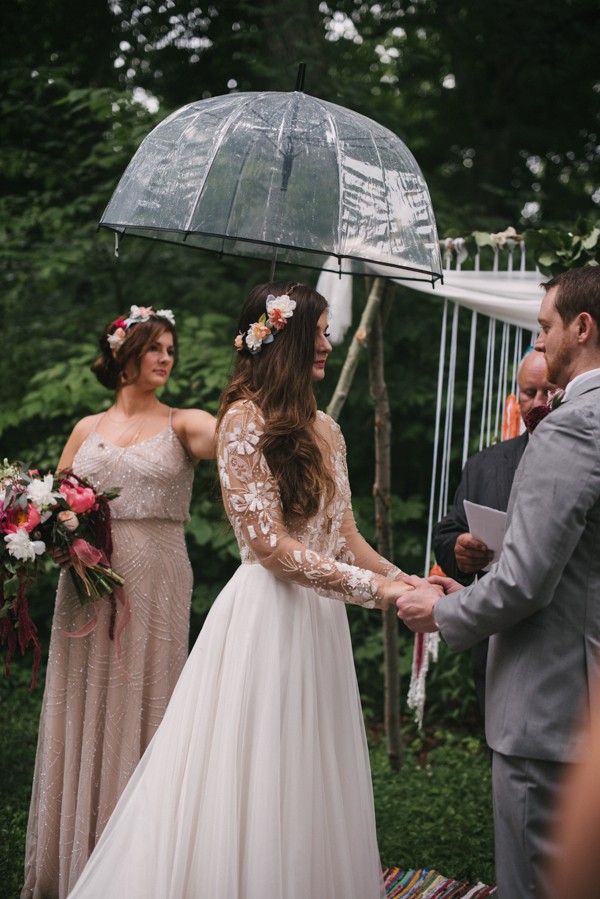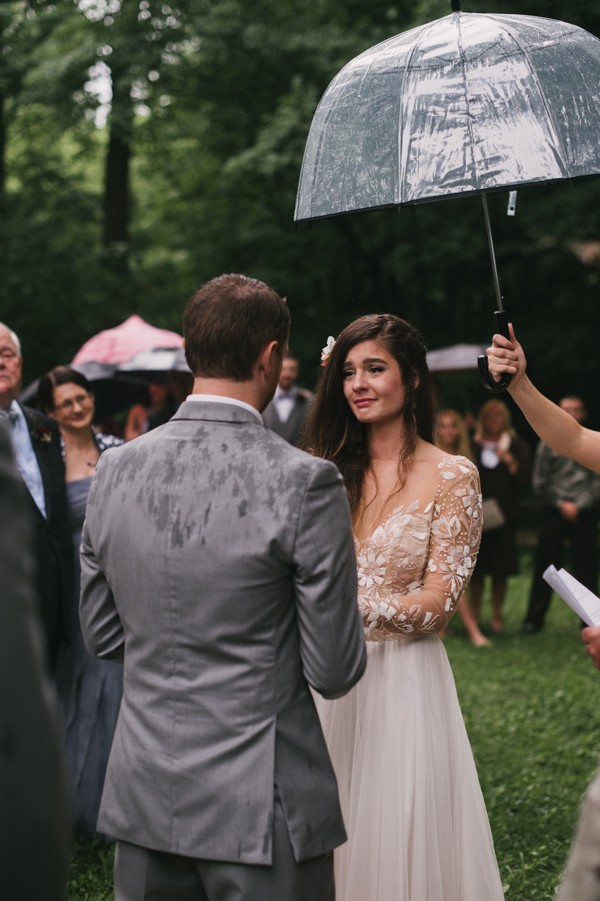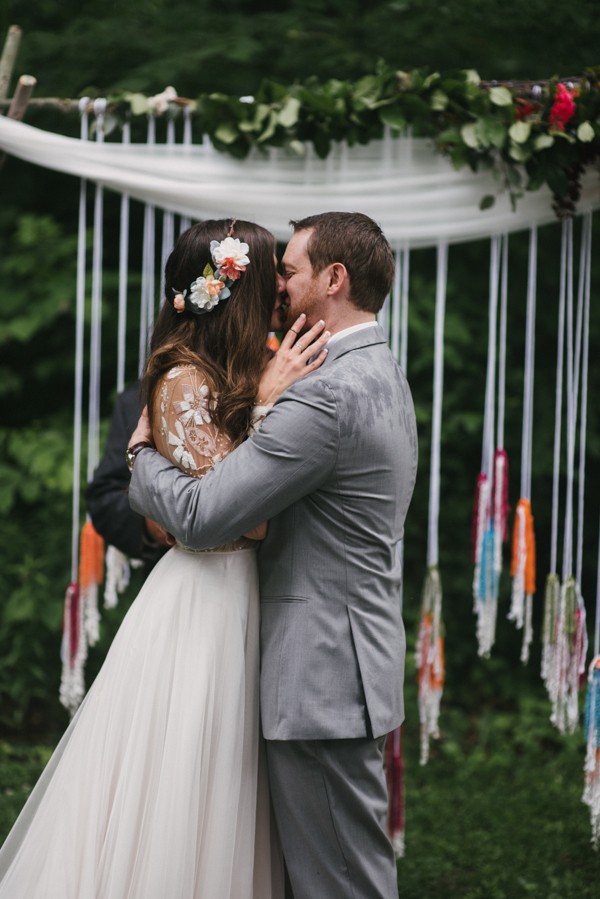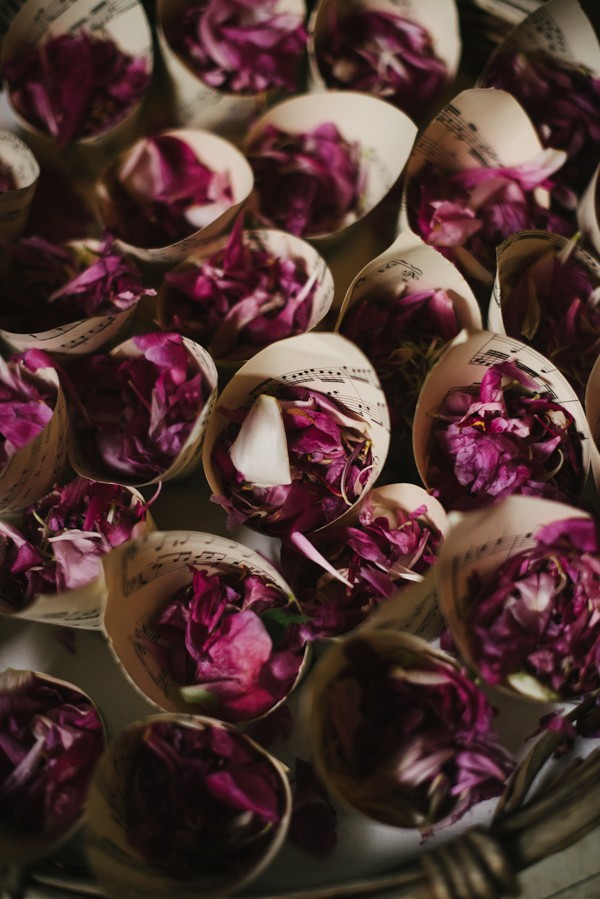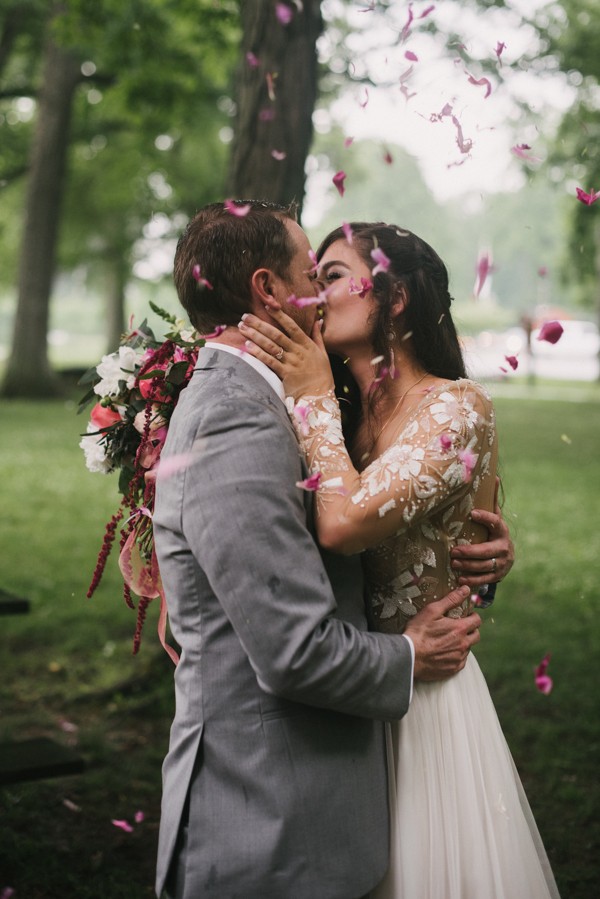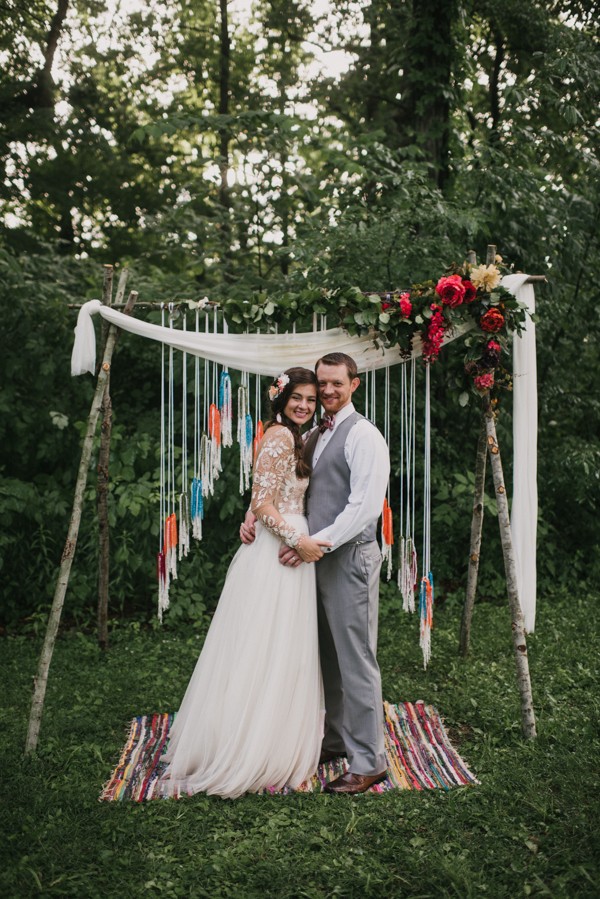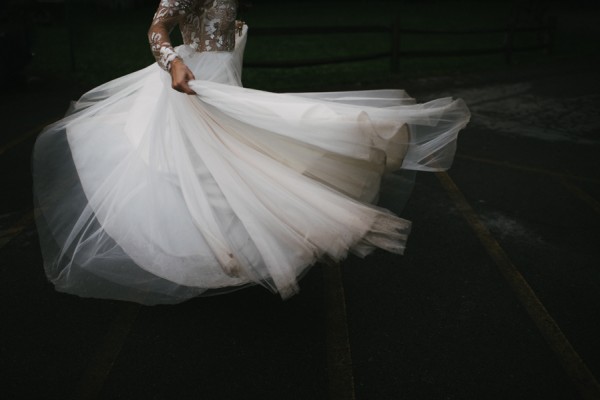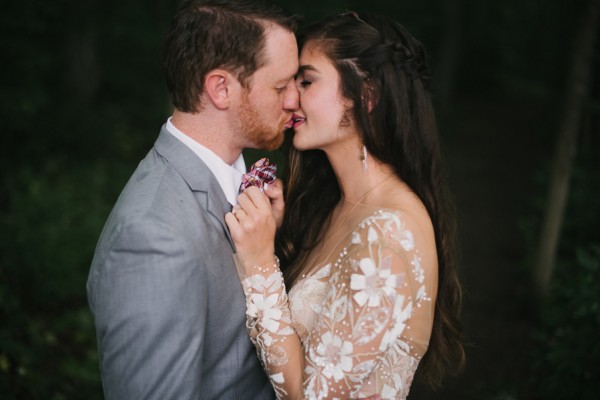 After the rain stopped we tried for a third set of pictures, one of the last ones we took was just of the two of us, under a tree, laughing… it was perfect. It completely captured the joy and love we feel for each other everyday.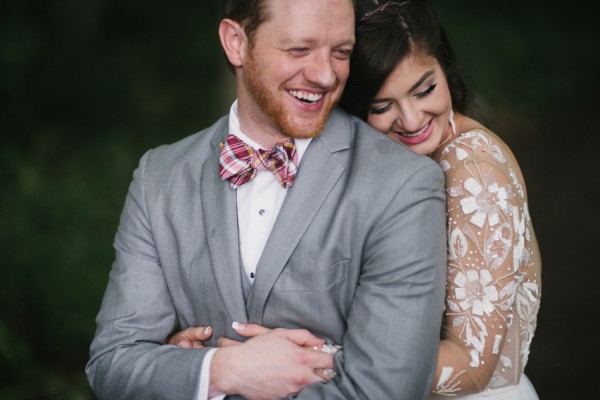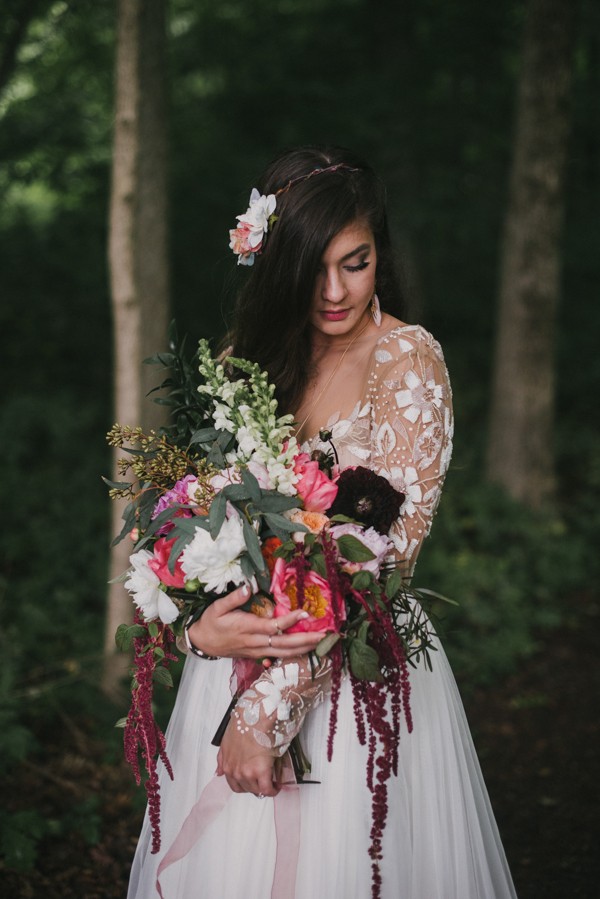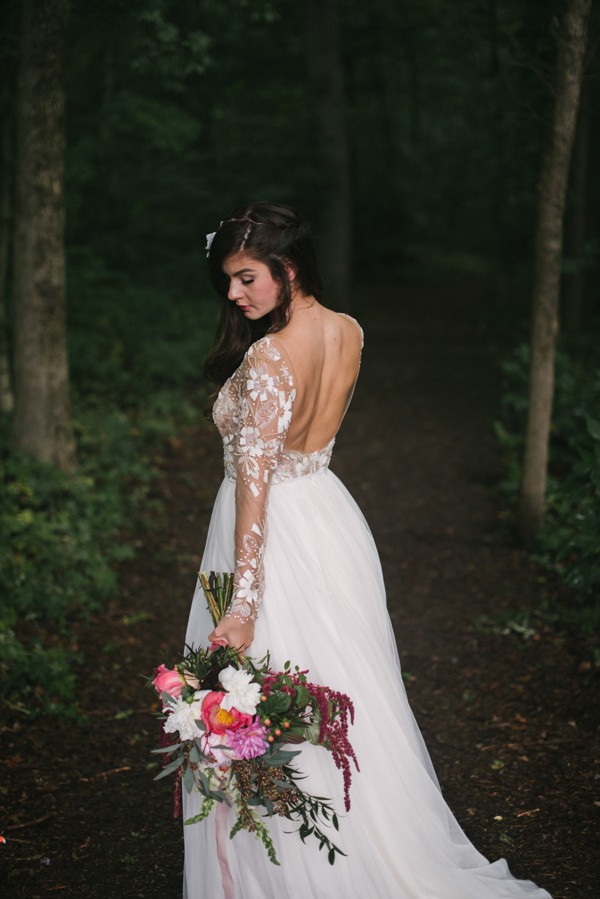 We wanted the whole day to be outside, and of course in Indiana when it says it will be a sunny day, It didn't just rain, it monsoon-ed! But my photographers took the extra time to run out and buy the most adorable umbrellas for us to use! No one seemed to mind the rain and said that it added so much romance to the day. After dinner, the rain cleared up and we were able to move the festivities outside as planned with a bonfire, s'mores and all!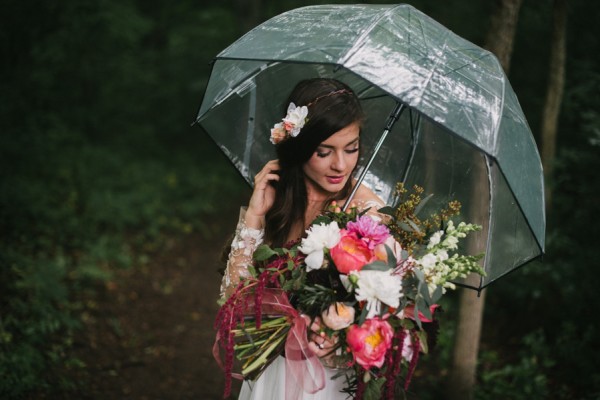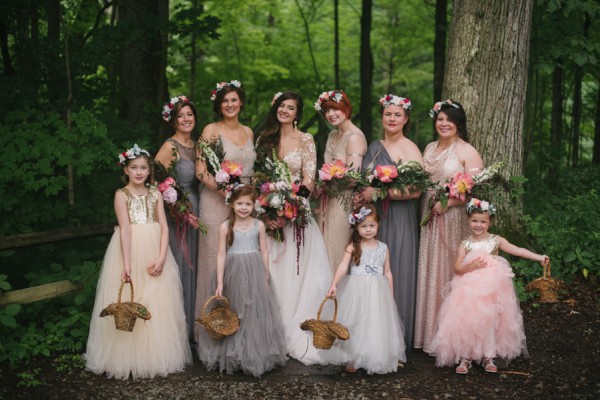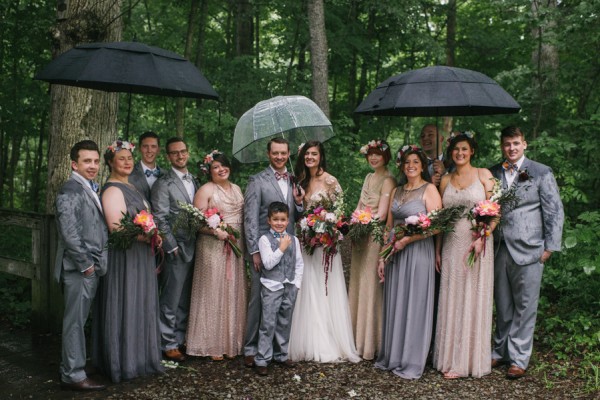 Don't settle for the easy solutions if it means sacrificing your ideal look, and that includes opening the check book to solve it. Take the time to research the lower cost alternatives, and if you can't find what you're looking for already for sale, remember that you can make it for a fraction of the cost.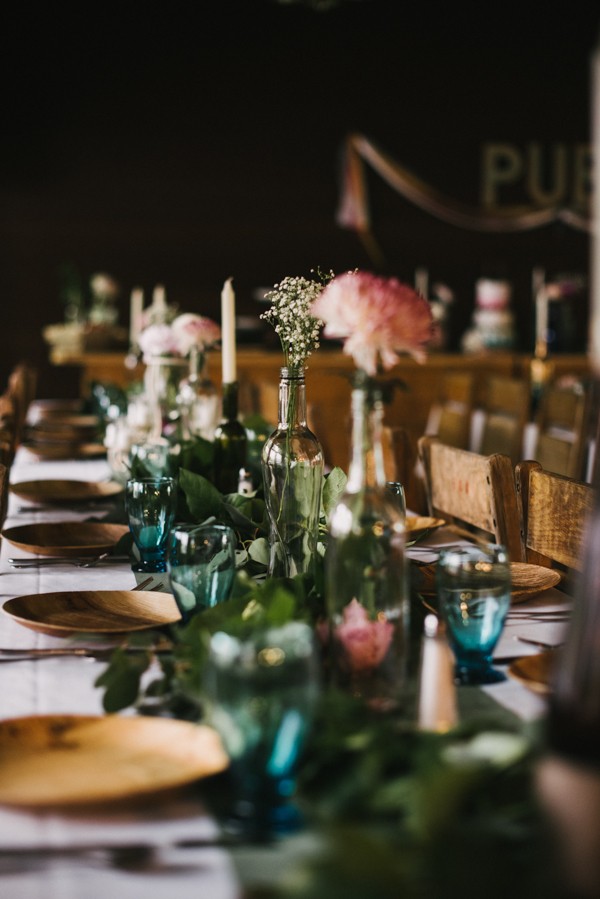 If you're a DIY bride without a wedding planner like us, remember that it is still your day. If you want to stay and set up till the last minute, don't let anyone stop you! You put a year of planning and hand craft into it, it's ok if you want to make sure all of the details are perfect. Good food and an open bar fixes anything!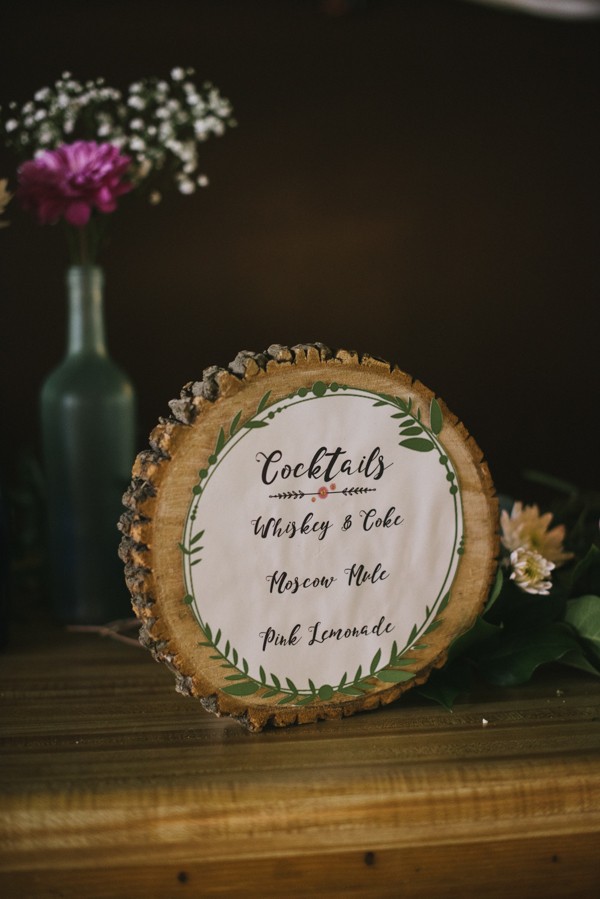 Processional Song: The Piano Guys – Jurassic Park Theme (Cover)
Bridal Processional Song: The Piano Guys – Rockelbel's Canon (Pachelbel's Canon in D)
First Dance Song: Dan + Shay – From The Ground Up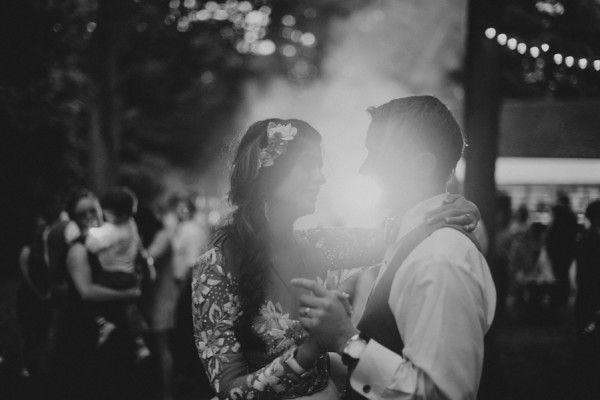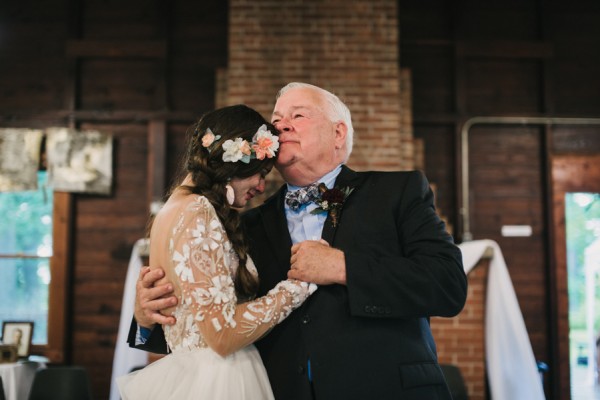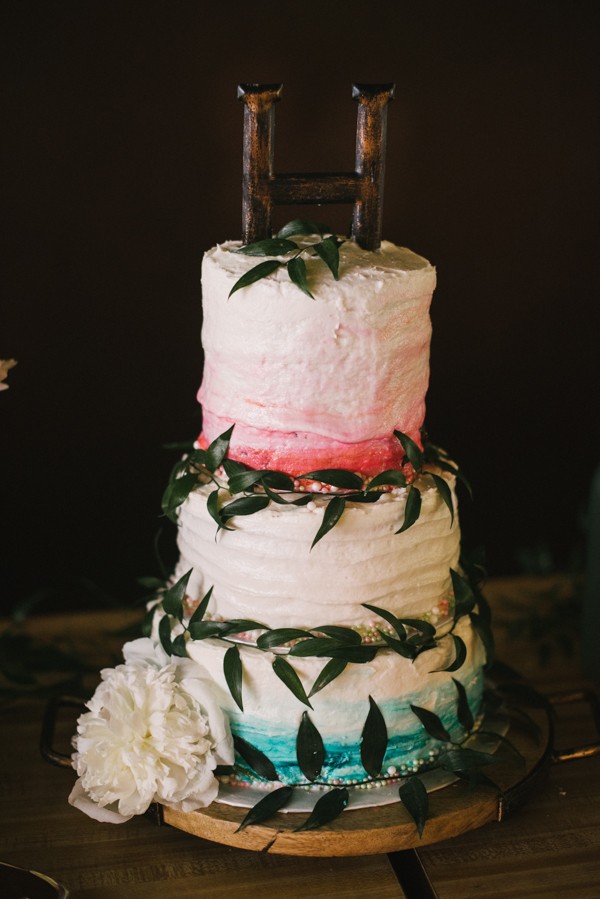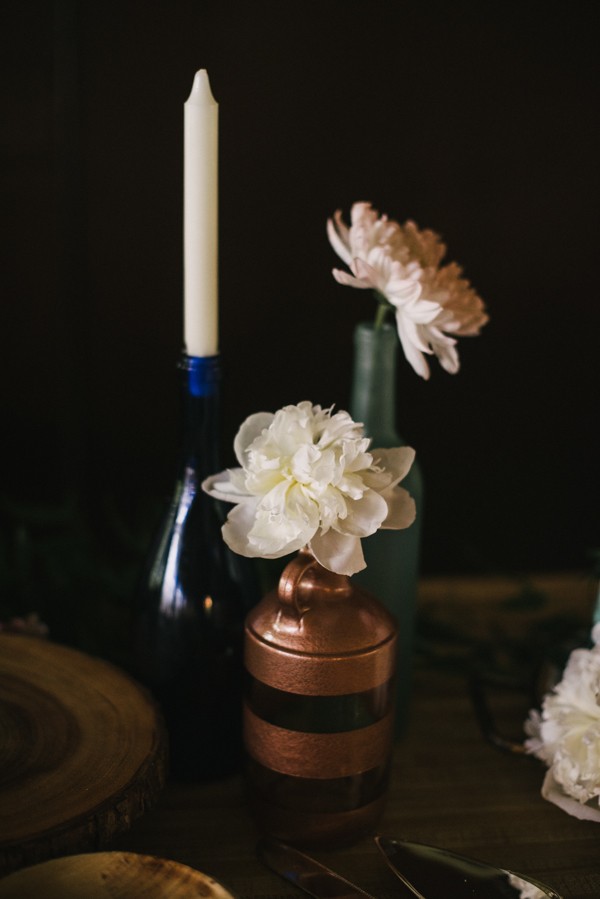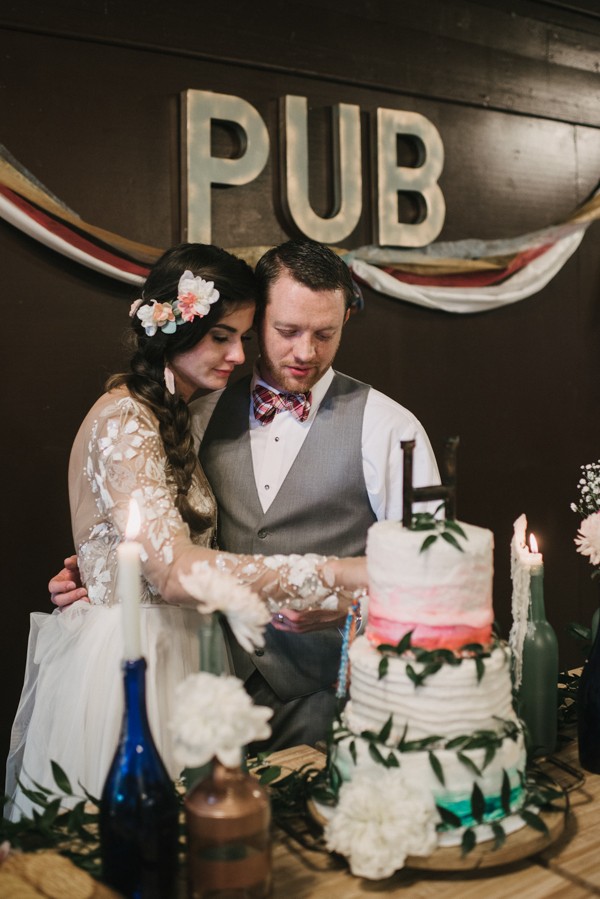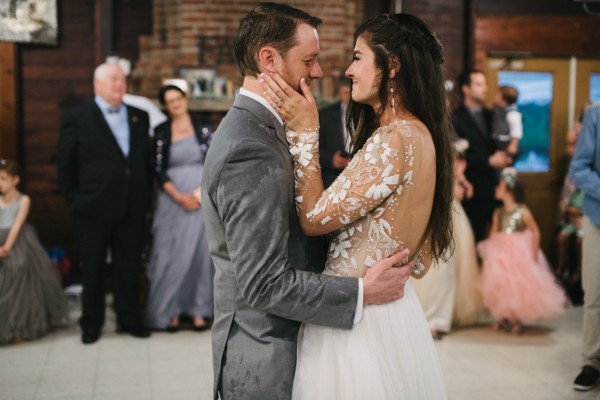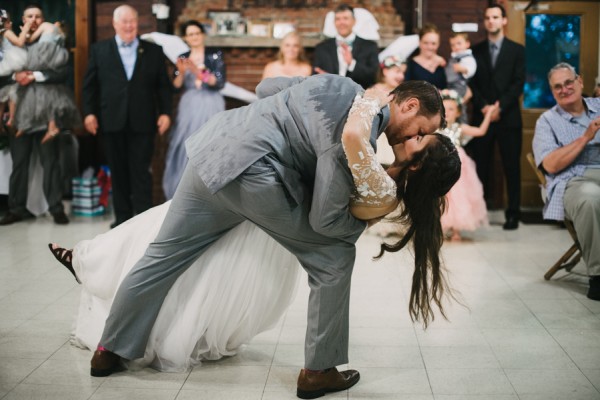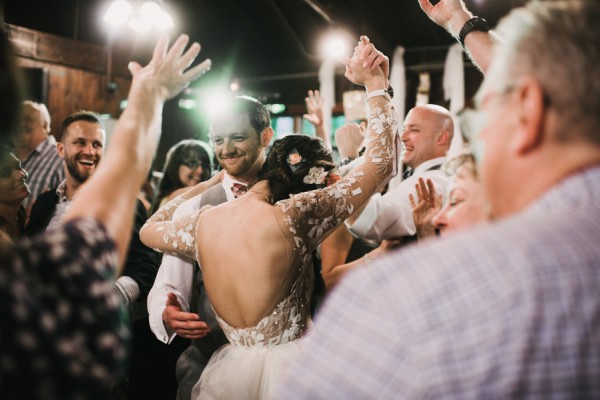 Congratulations to Caitlin and Eric, and a huge thanks to The Colagrossis for sharing this amazing wedding with Junebug! Love this wedding's DIY style? Then you've got to see this DIY whimsical bohemian wedding in California!