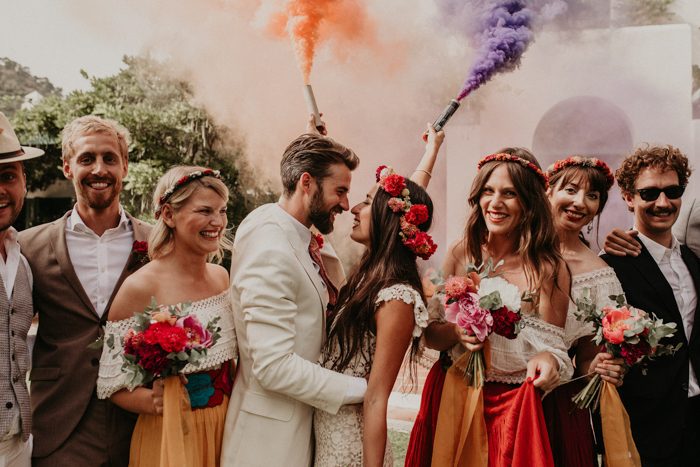 Fiesta! We're positively obsessed with Elin and Oliver's colorful and laid-back Spanish fiesta wedding at Casa del Rio! Elin and Oliver knew planning a destination wedding would be easier with a team, so they hired oh-so-talented Open the Door Events to help them pull off the day of their dreams. In an effort to minimize material things, the couple focused on creating an experience their guests would remember — complete with food from Canela & Clavo to enjoy throughout the night. If you've been dreaming of a fiesta wedding, we can't wait for you to see how photographer Joy Zamora captured every laugh, tear, and detail with absolute perfection!
The Couple:
Elin & Oliver
The Wedding:
Casa del Rio, Benahavis, Spain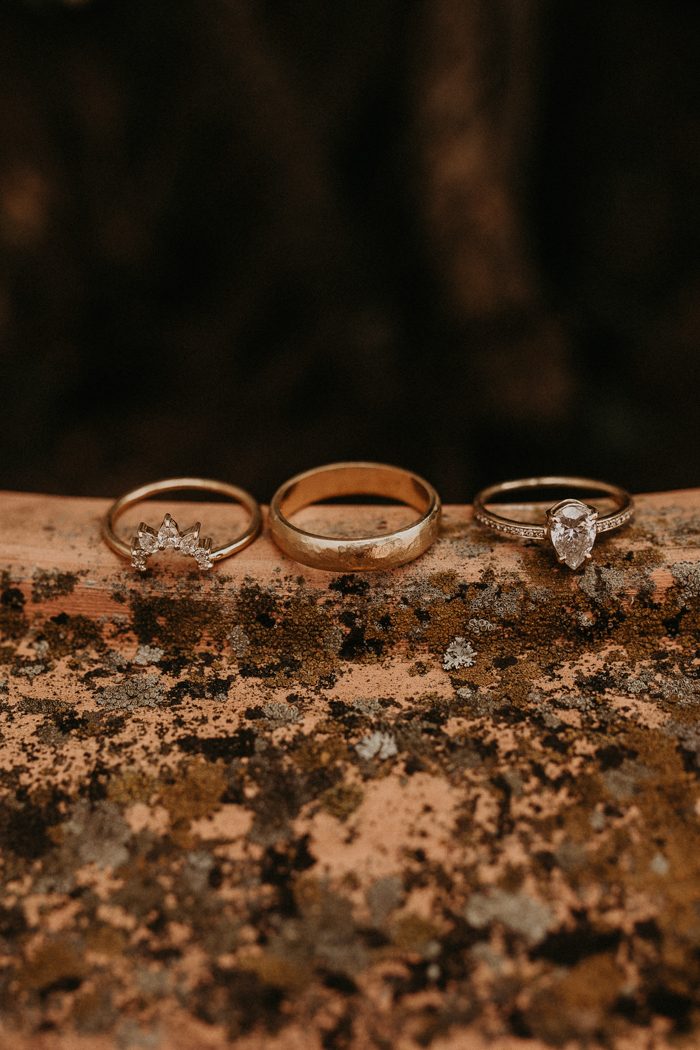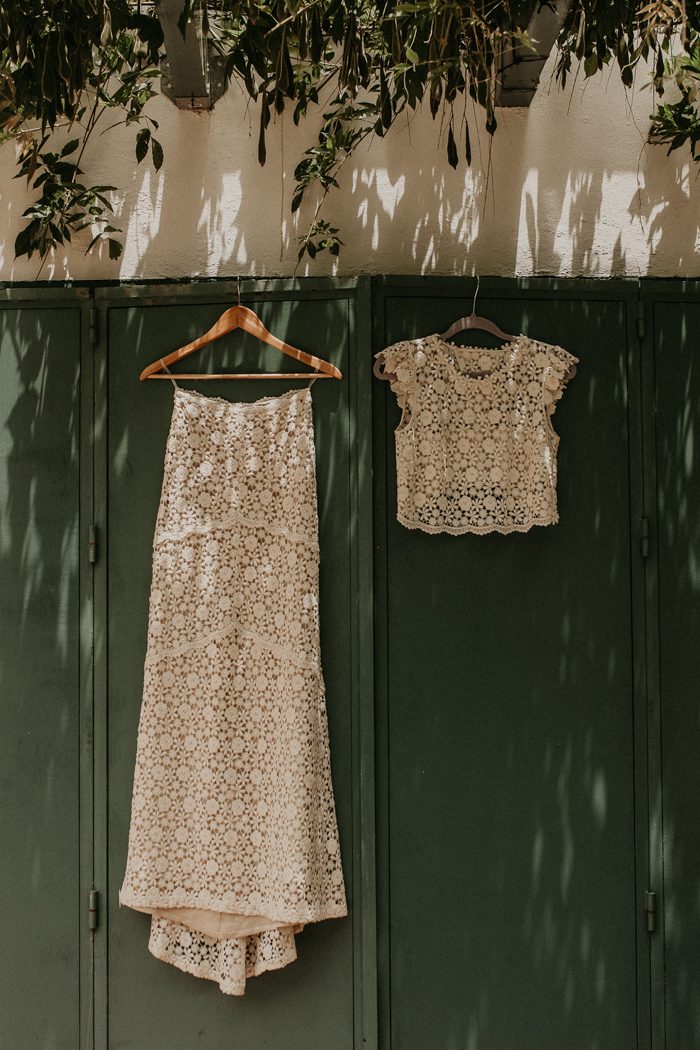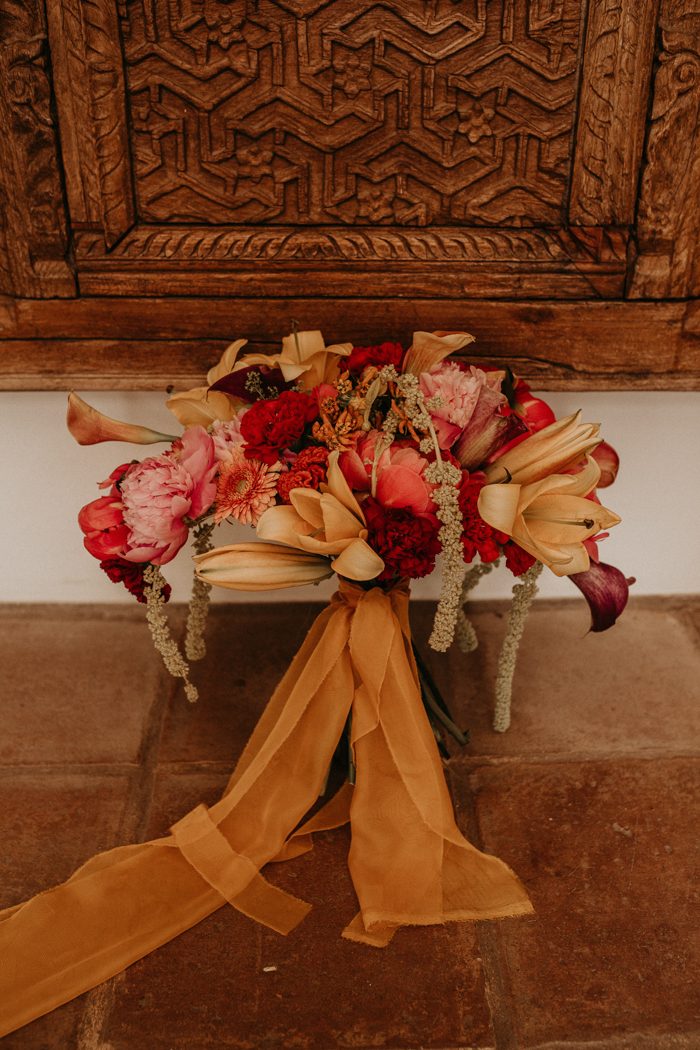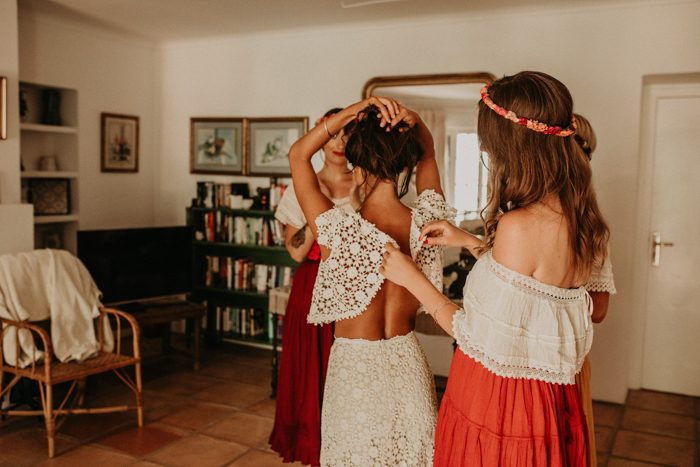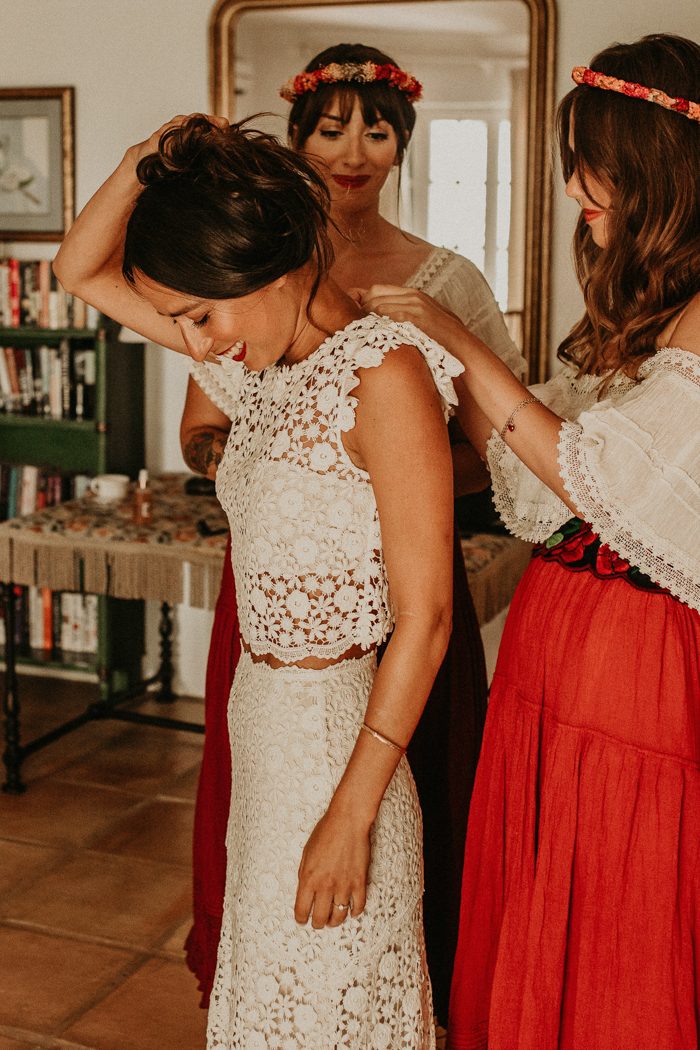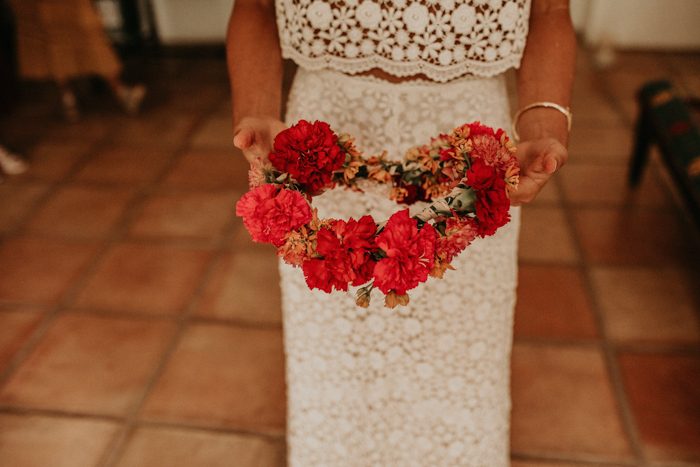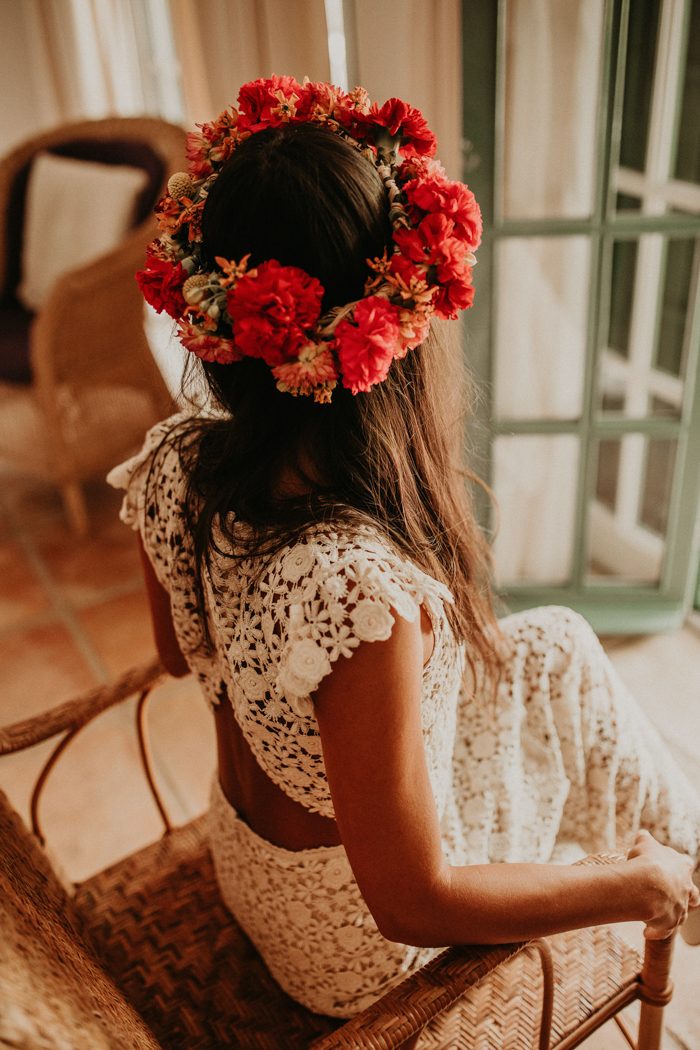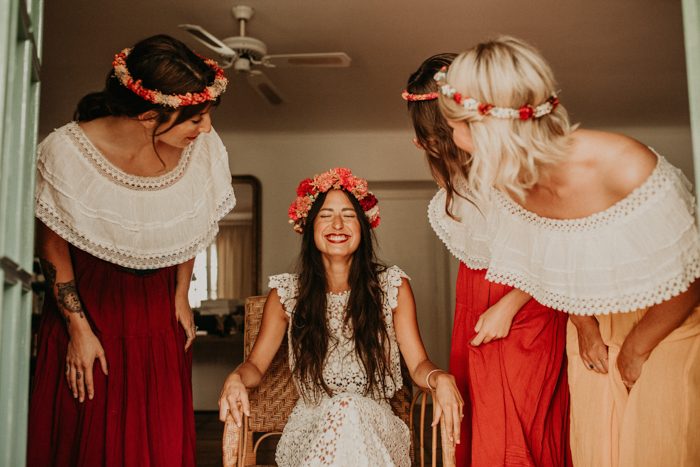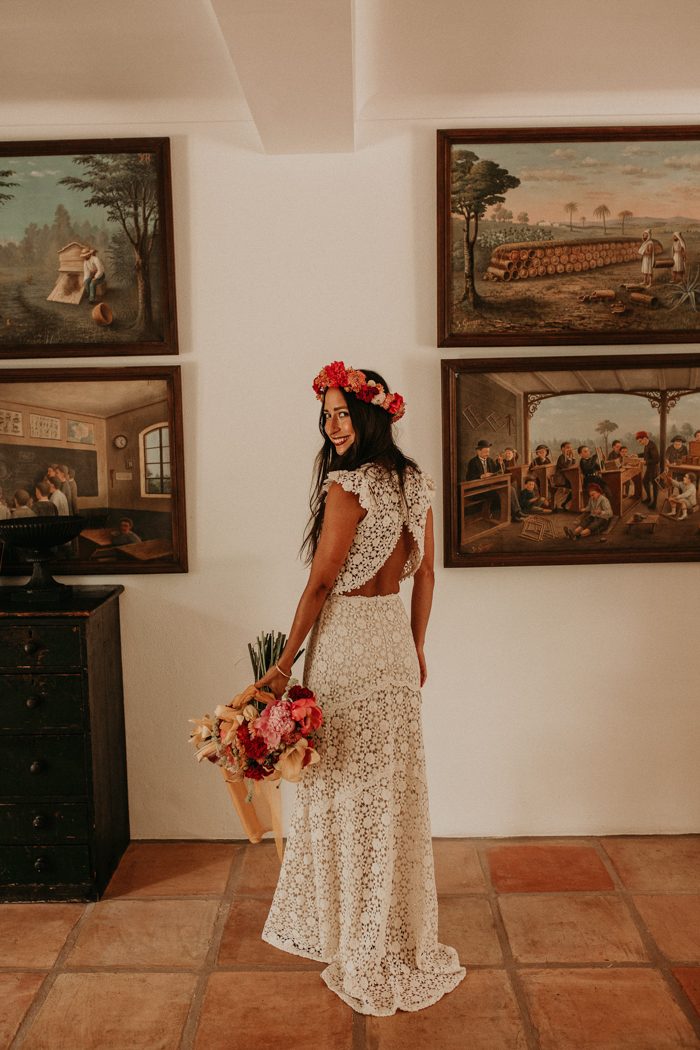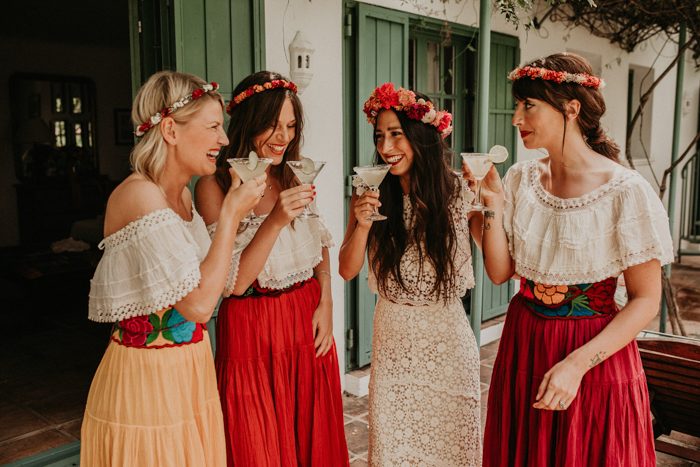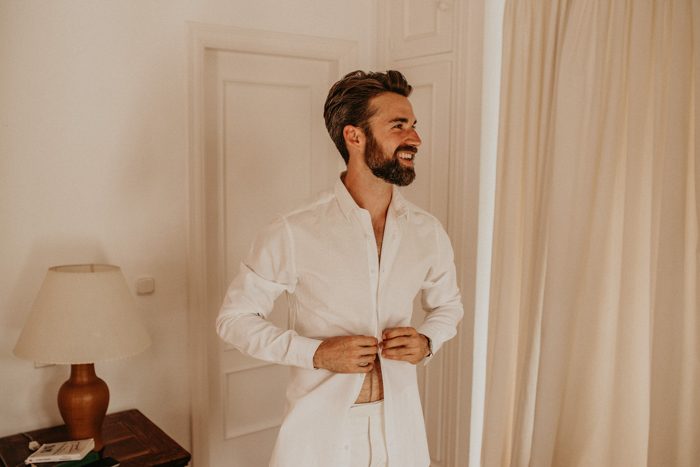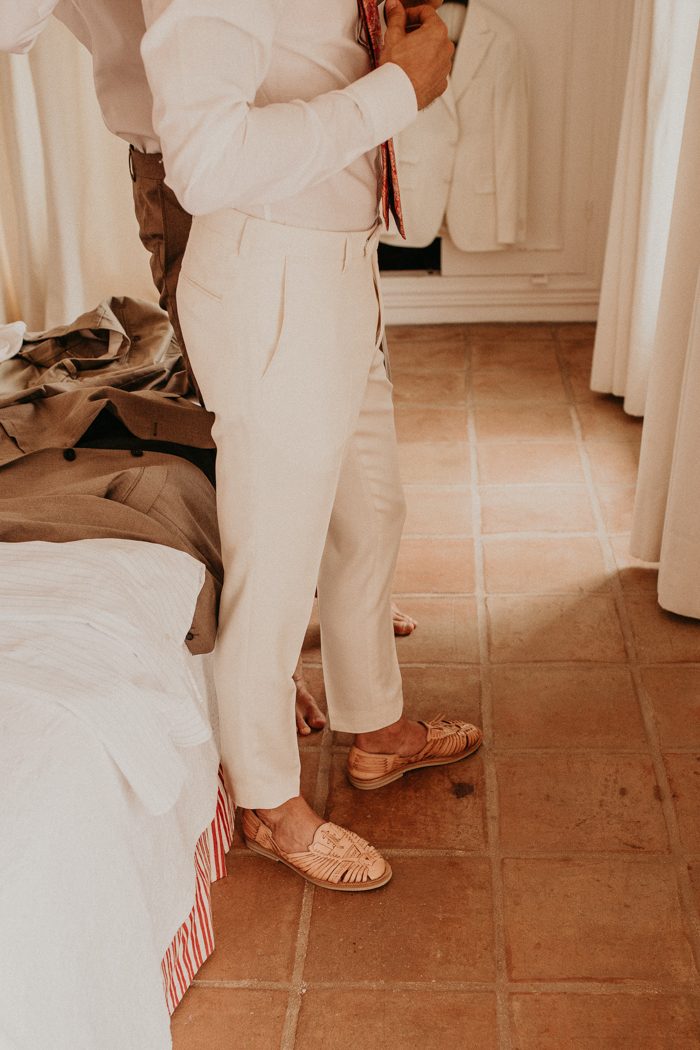 SHOP THIS LOOK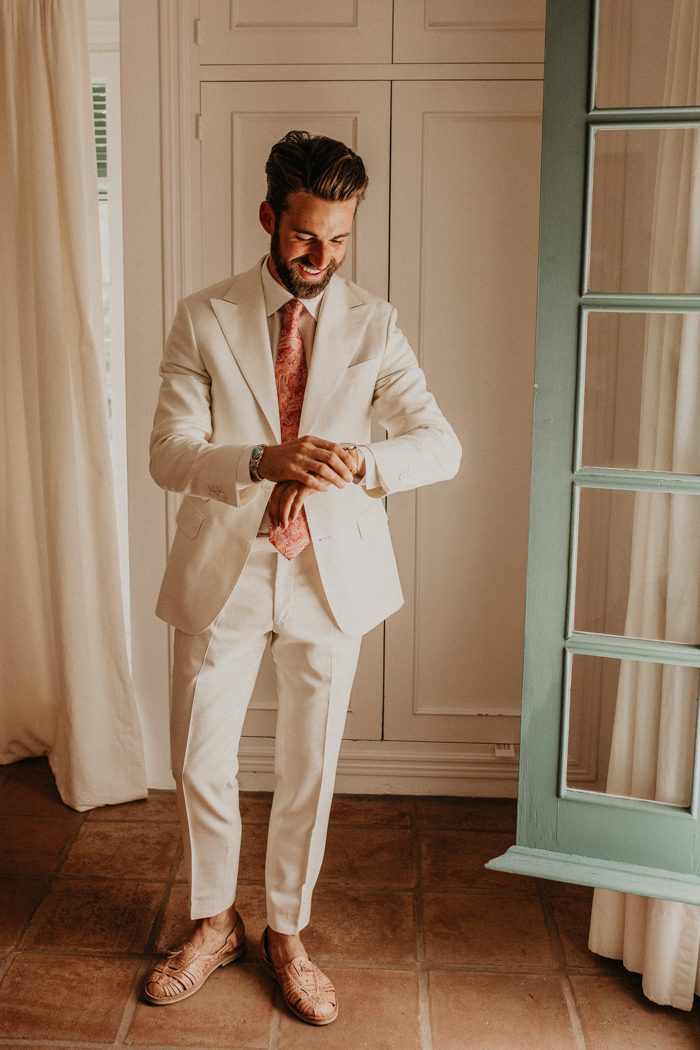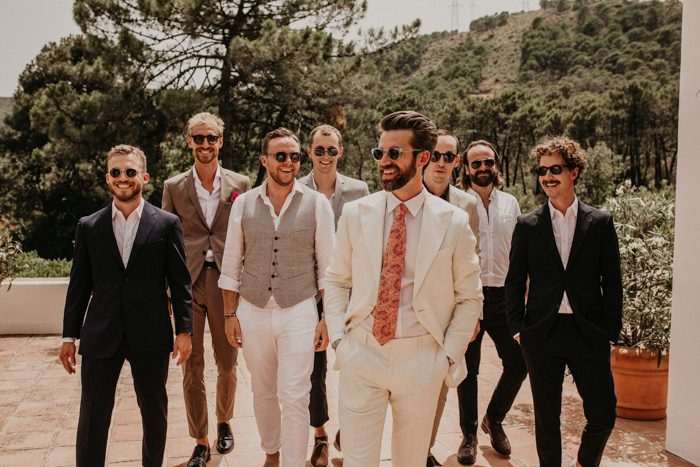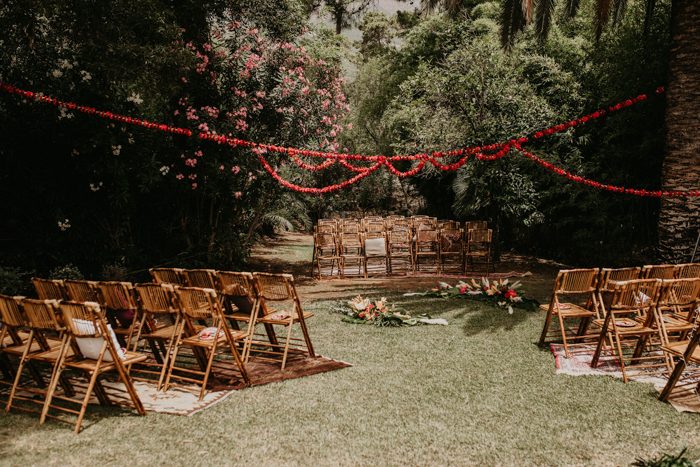 The most important aspect of planning our wedding was to have the perfect wedding planner onboard. Someone who understood our sense of style, the emotions we wanted the decor, food and music to evoke. Luckily we found the perfect woman, Opi at Open the door event, who didn't just go beyond to help give the day the magic it deserved but also became a true friend.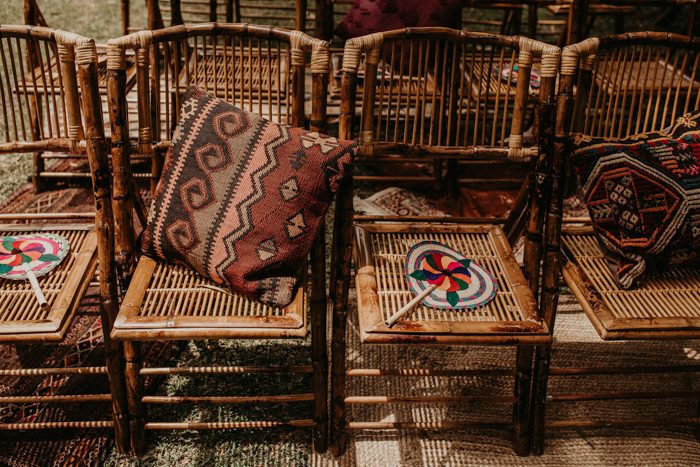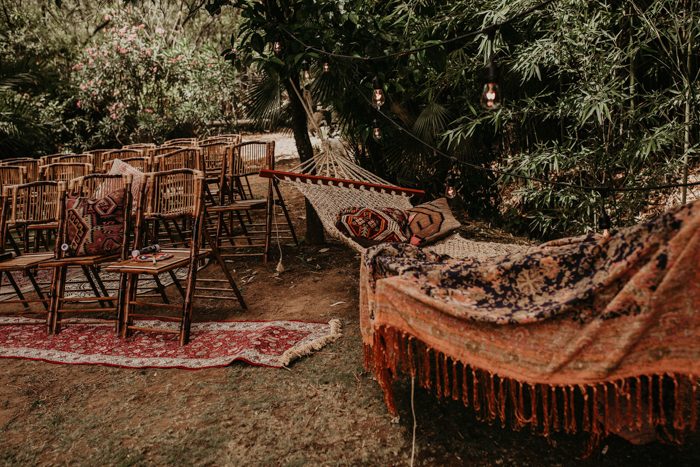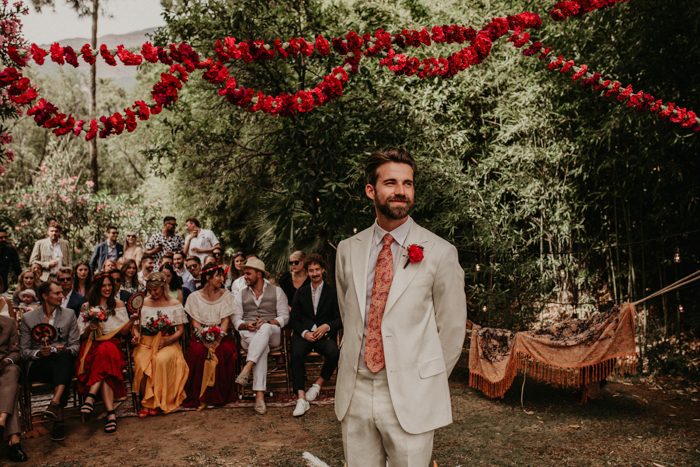 Sharing a moment with my beloved bridesmaids and Opi, holding their hands, hugging and jumping with excitement was beautiful. And as I walked out to a beautiful classical piano piece played by Oliver's little brother and saw Oliver, surrounded by beautiful floral arrangements and our most beloved friends and family, I couldn't believe my luck. That moment was unspeakably magical. We loved the whole ceremony, beautifully hosted by our friend Vanessa. Stories were shared, songs performed and tears of joy shed. The party afterwards with food, music, dance and smiling faces was one to remember for ever as well.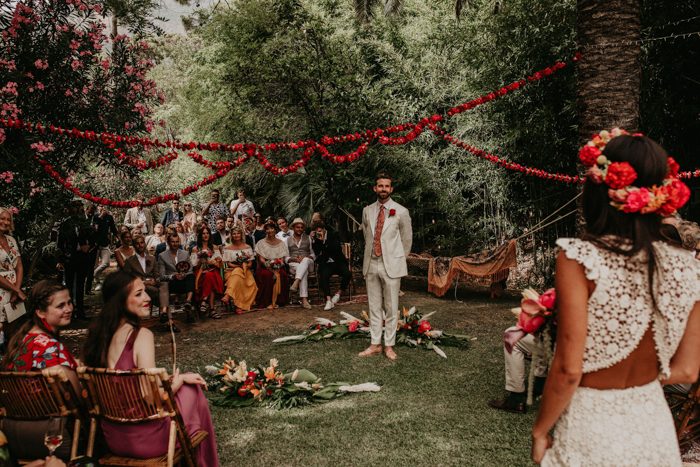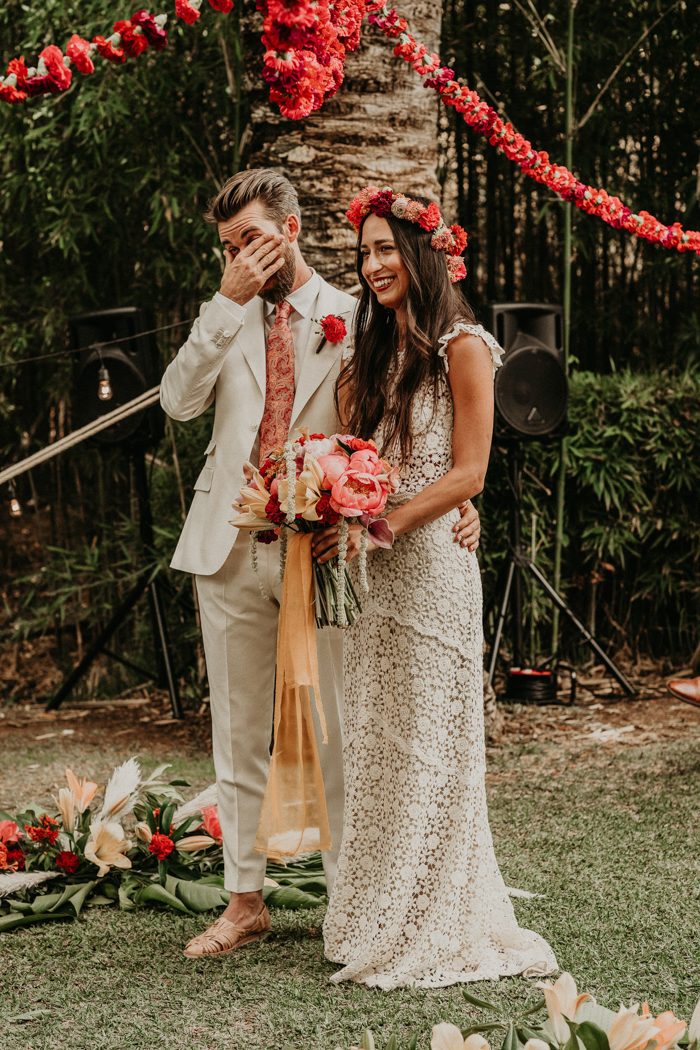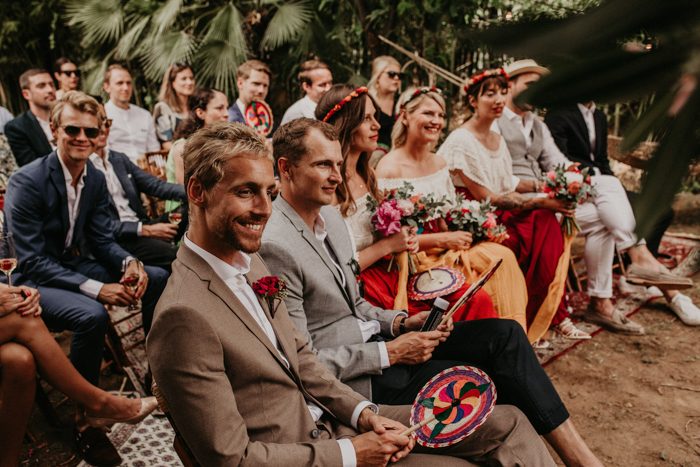 We involved our talented friends and family all the way through. We asked Oliver's little brother Gabriel to play a classical piano piece as the processional song, and we asked our friend Vanessa to be our officiant. We trusted her to write the whole thing without our involvement. Strong, beautiful words were shared and two songs were performed by Vanessa and our best man Faraz accompanied on piano by another friend, Linnea. We loved involving our near and dear, it was an incredibly beautiful moment. Regarding style, Opi did a stellar job designing the space exactly how we liked it. Bohemian, natural and full of colorful blooms, pillows and rugs. Chairs were set up in a circle and we were in the middle. Love was radiating from everywhere!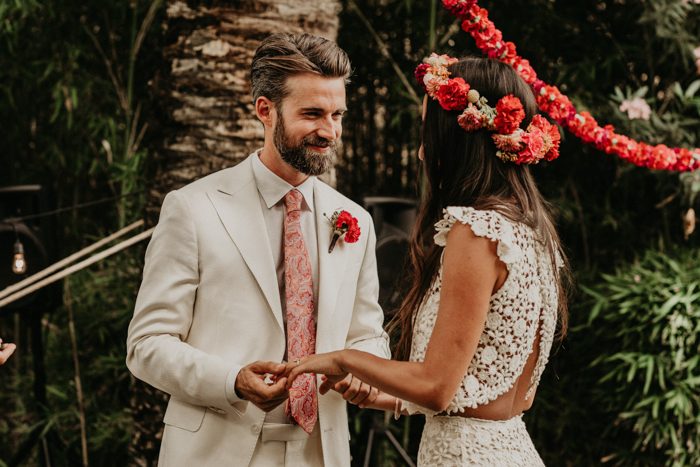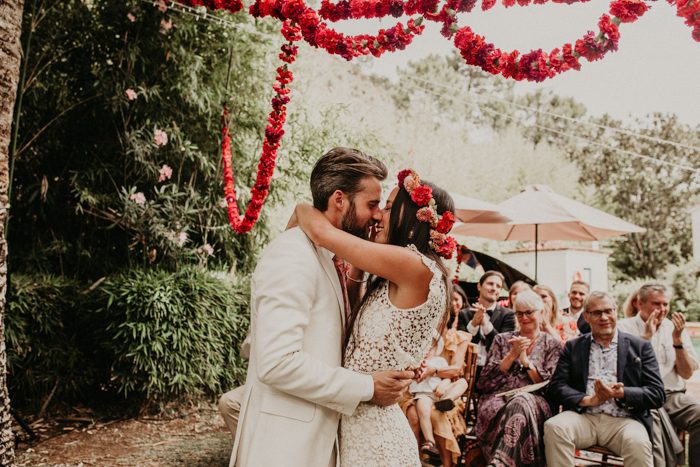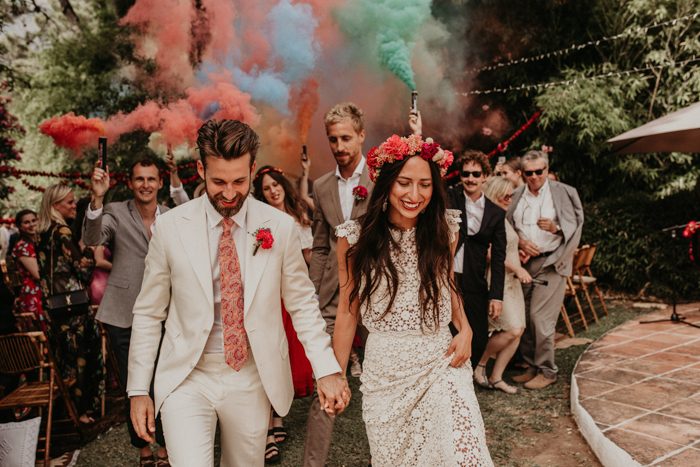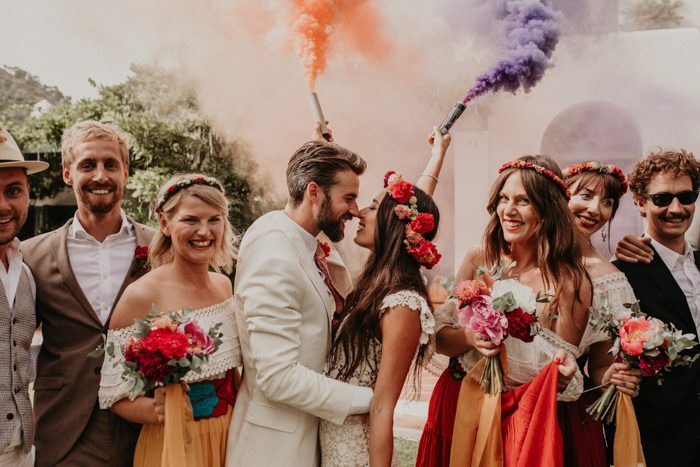 Wedding planning advice from the bride: If you're going for a destination wedding, consider getting a wedding planner. It takes so much stress of your shoulders. Even if you manage to book the venue and all the vendors yourself, coordinating everything on the day while enjoying your big day is a tough task. Also – book a professional photographer and videographer. We look back on the photos and videos all the time.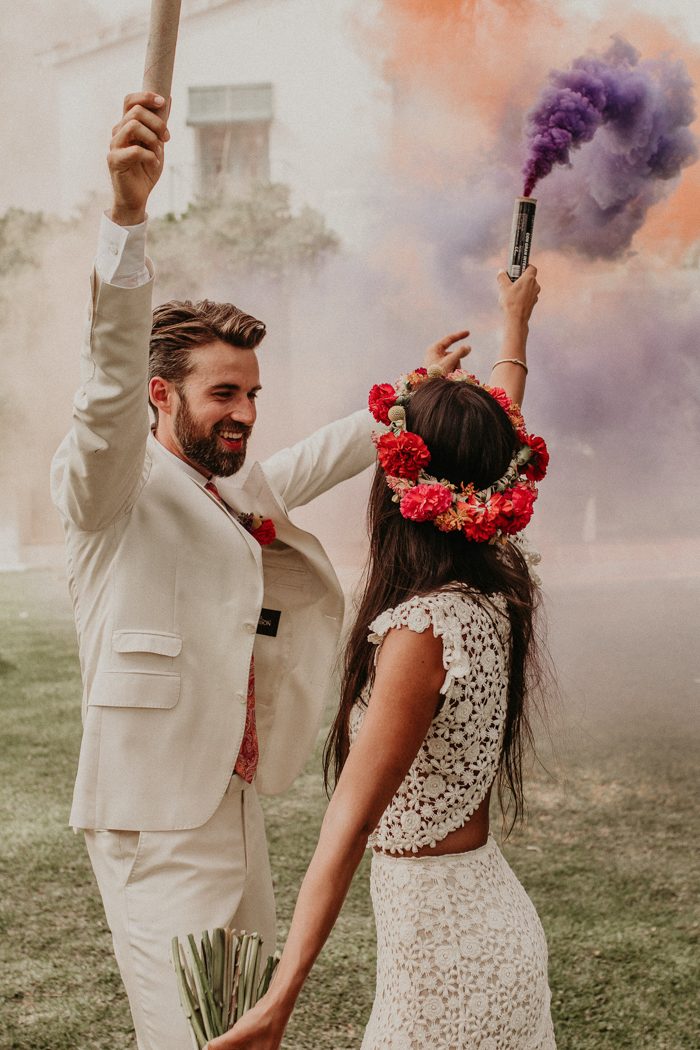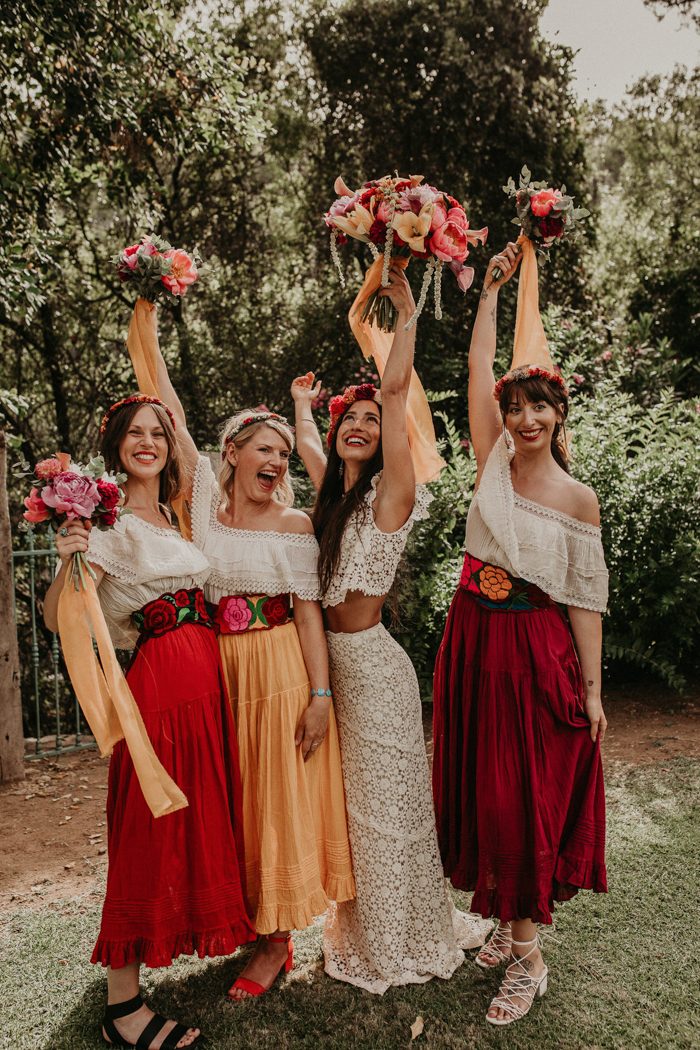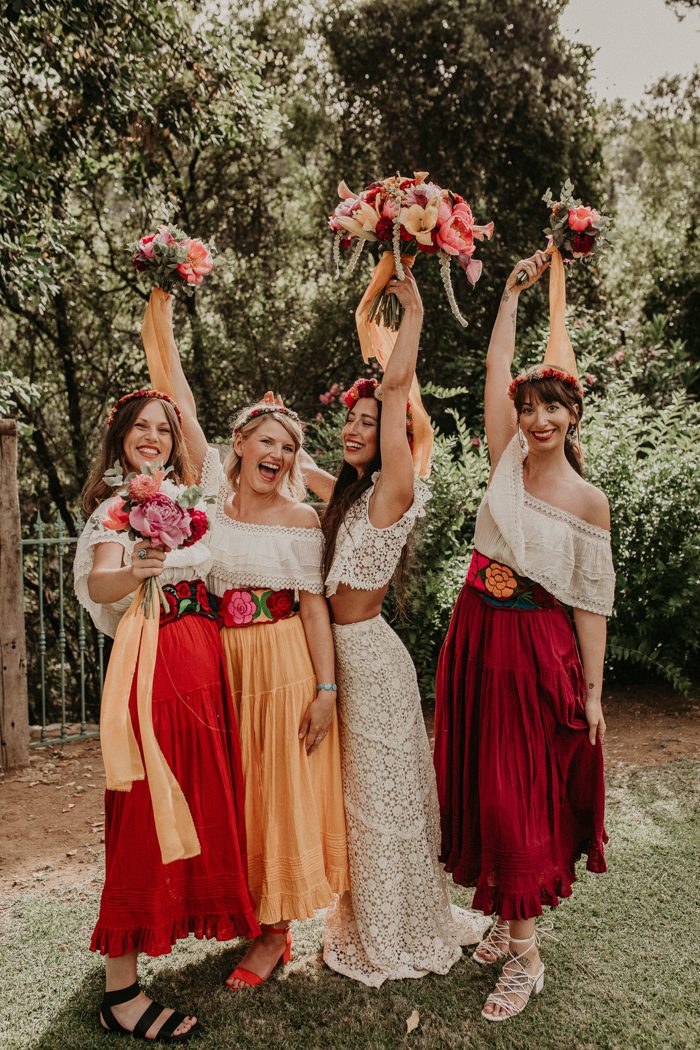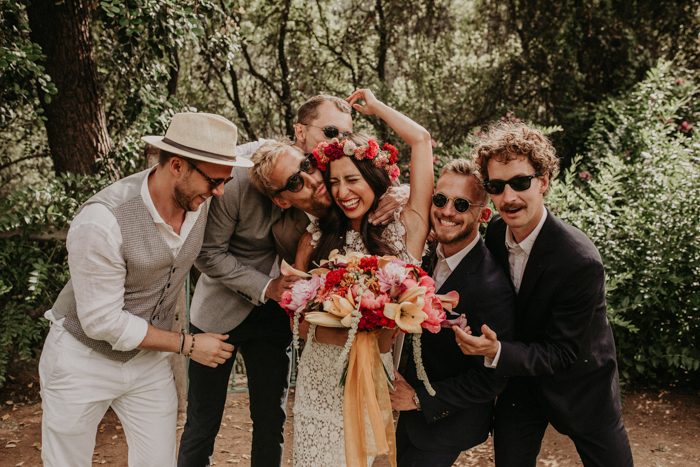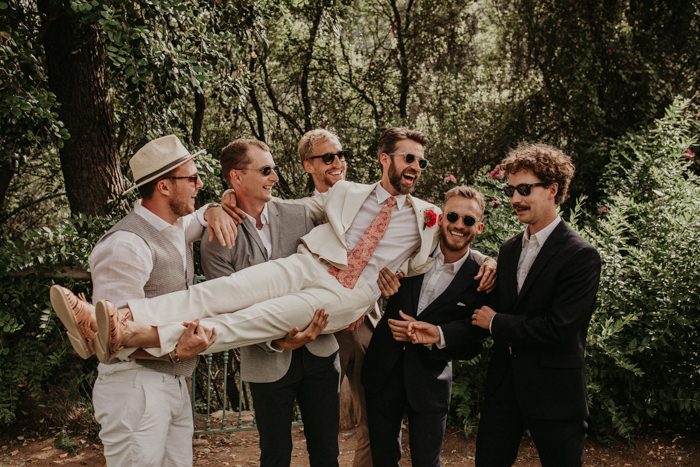 Our photographer is surely one of the best in the field. We LOVE Joy (José Zamora), who's also Opi's (our wedding planner's) partner, which in itself created such an amazing, dynamic and loving atmosphere. José is the most humble, deep and warm person and it shines through his work and the way he treats his couples. He made us feel like a million bucks. He directed us smoothly and just blended in as a friend while he created the most stunning photographic work. We were lucky to create a beautiful friendship with both Opi and Joy which made our wedding all the more magical and worth while.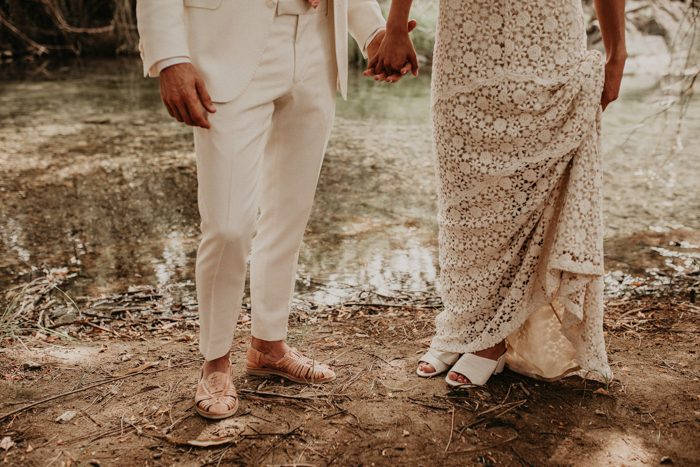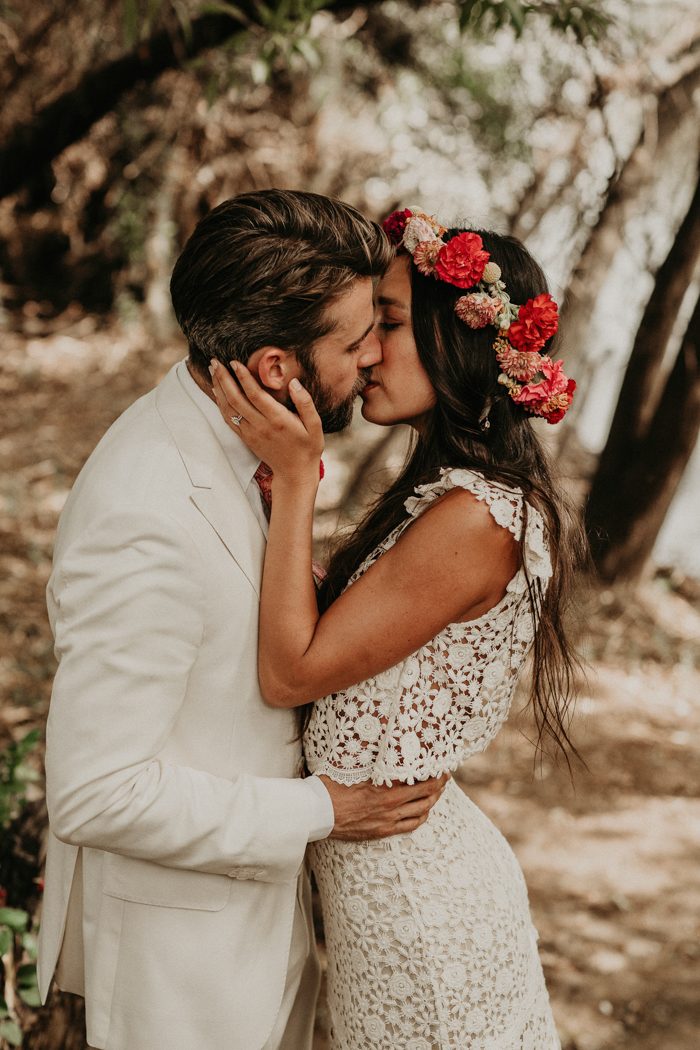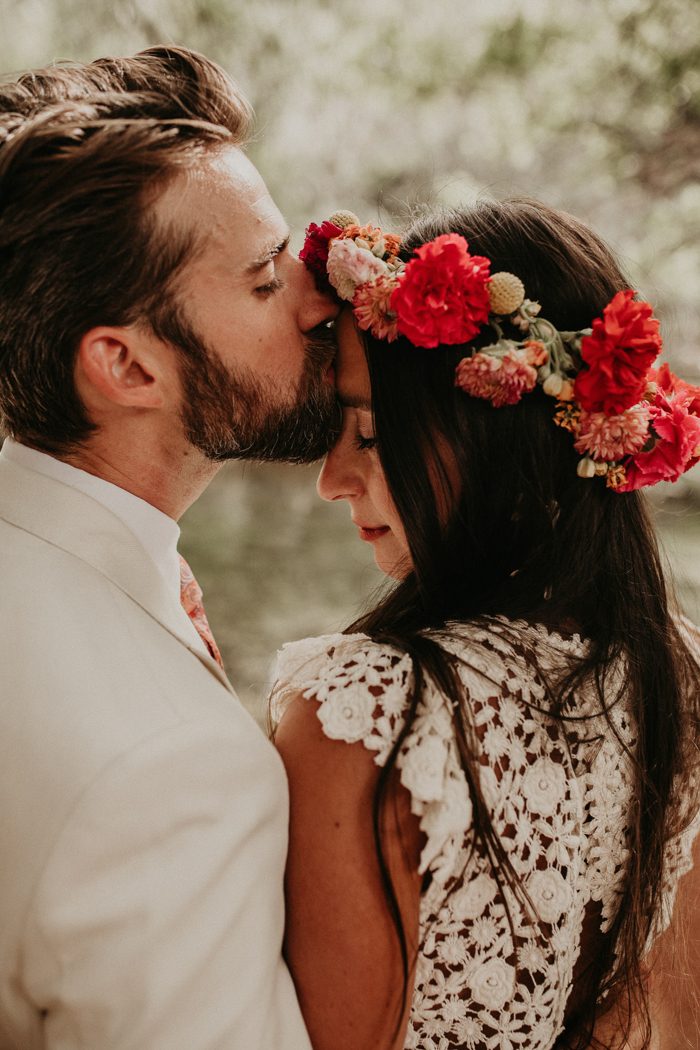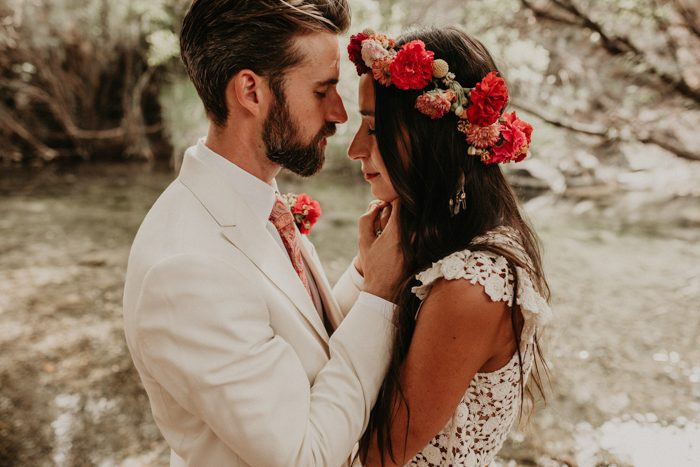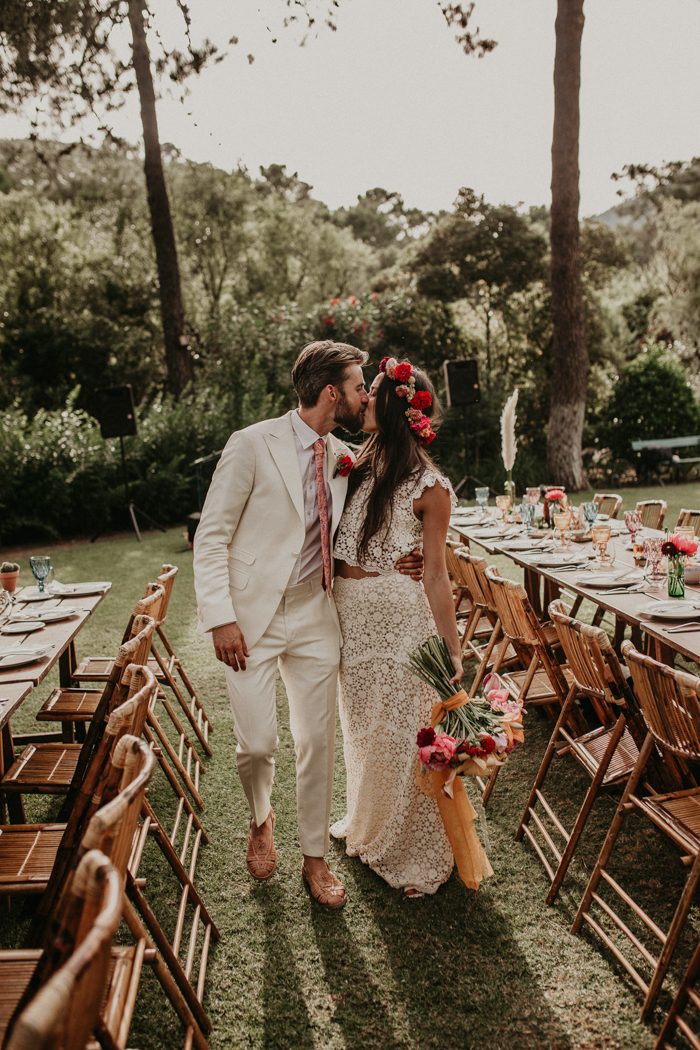 We're a multinational couple, Oliver is Danish/English and I (the bride) am Swedish/Mexican, and we've lived in 15 countries between us. We wanted the wedding to reflect our colorful mix and nomadic way of life. This considered, our wedding evolved into a colorful, bohemian, laid back fiesta with touches of Mexico.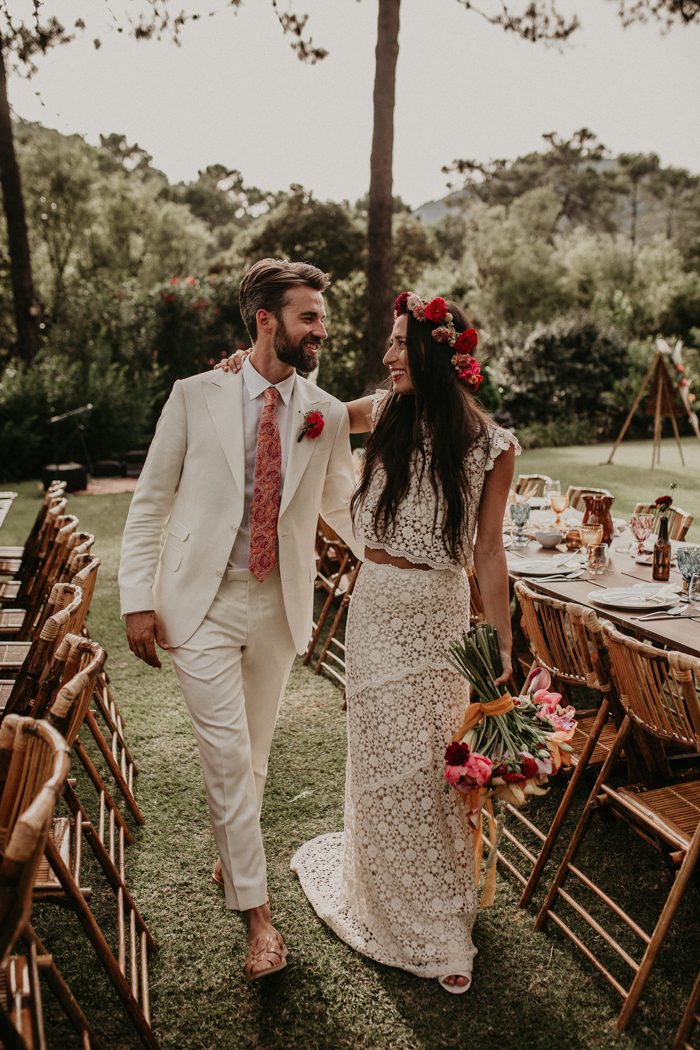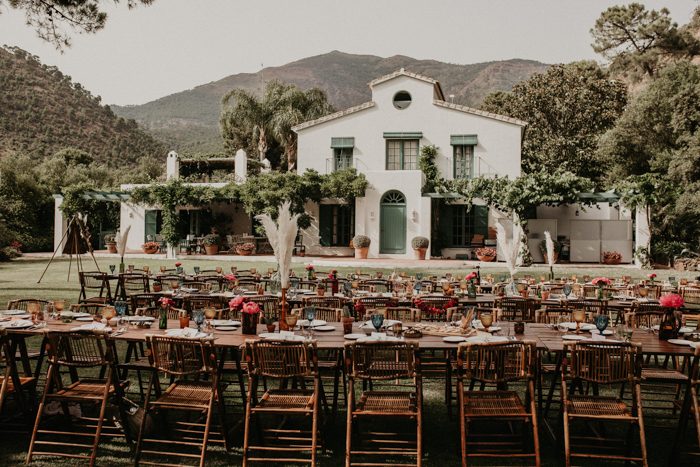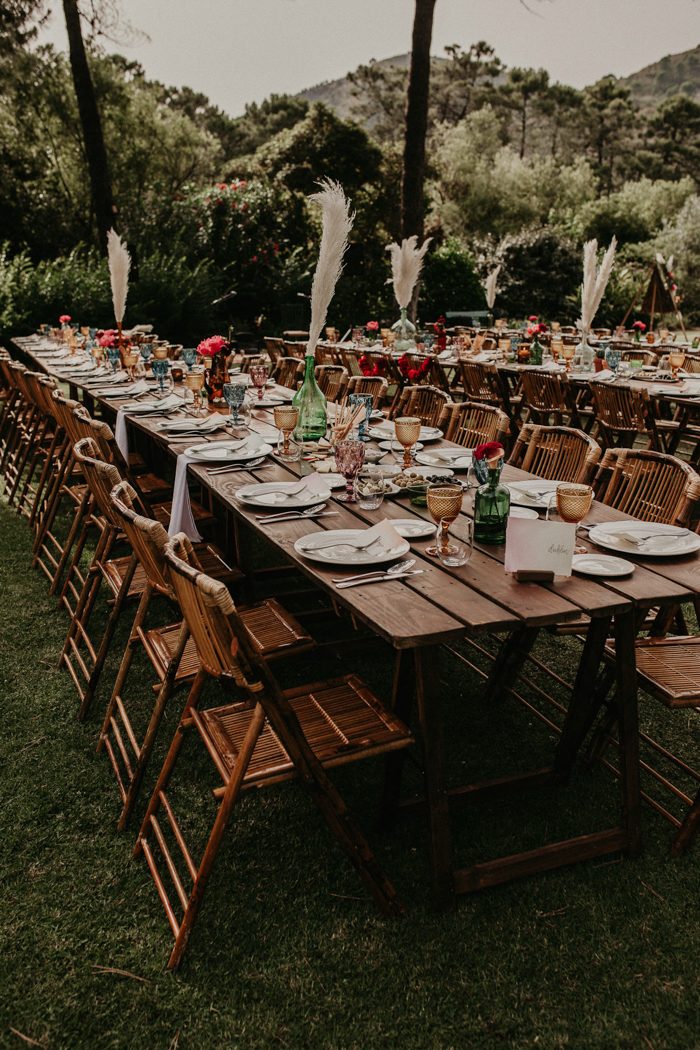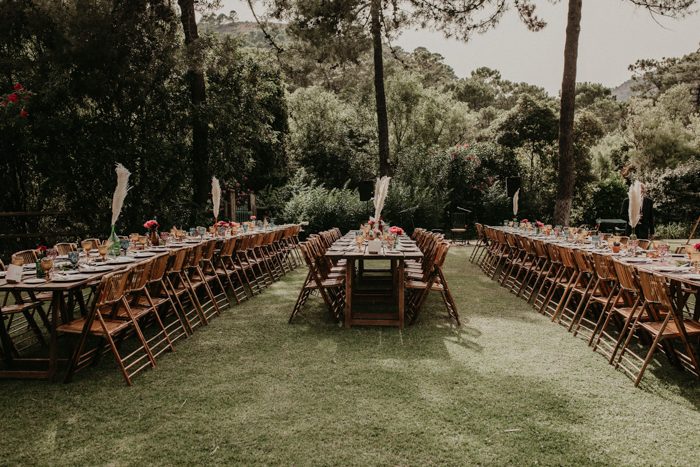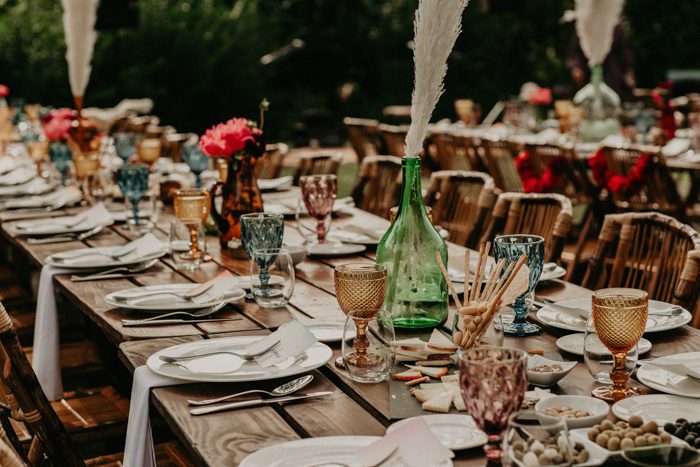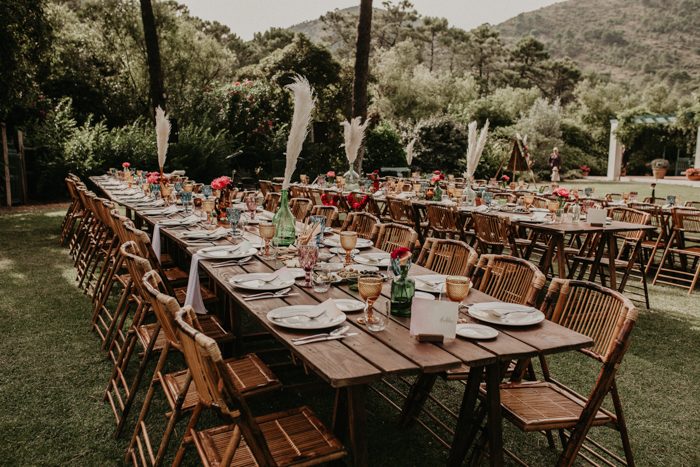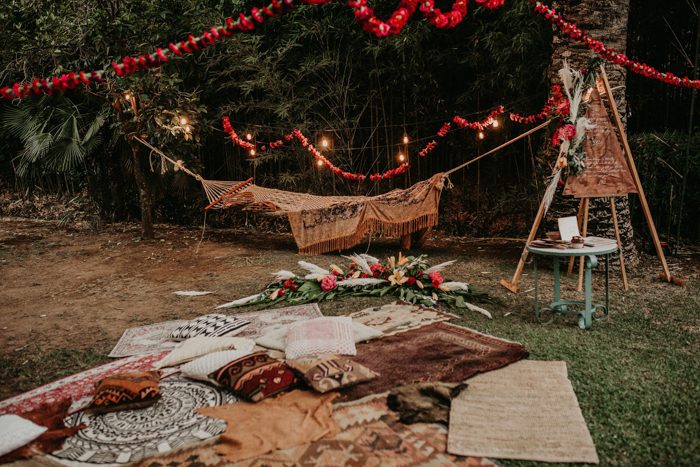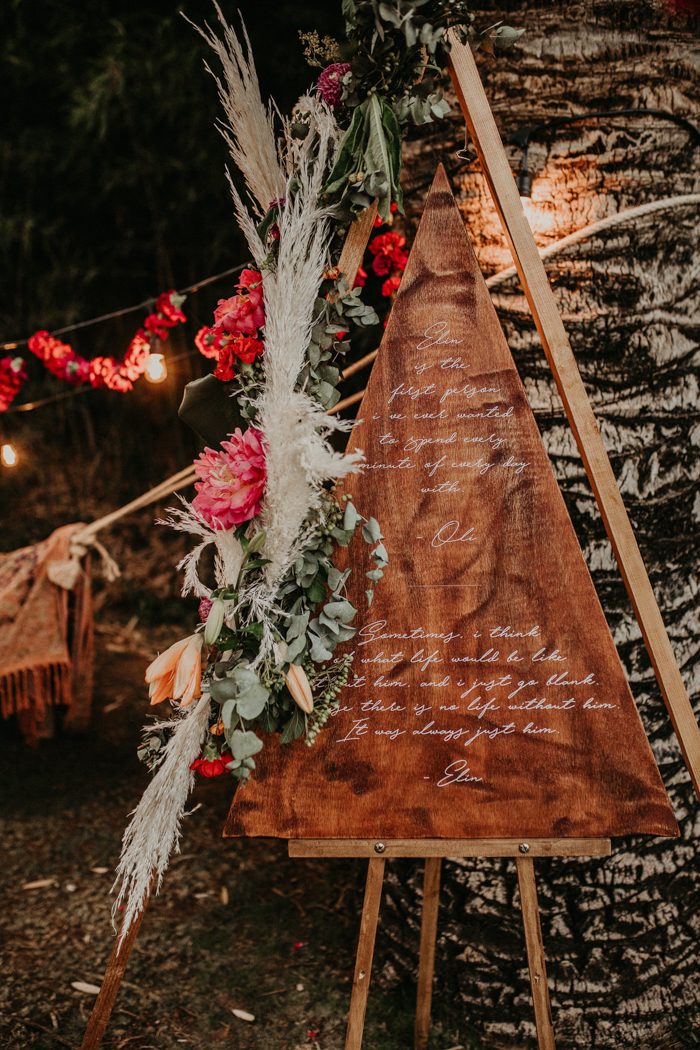 We wanted as much of a sustainable wedding as possible and wanted to minimize "stuff", so no physical wedding favors. We also asked for no gifts, but did however match any contribution we received and gave everything to charity.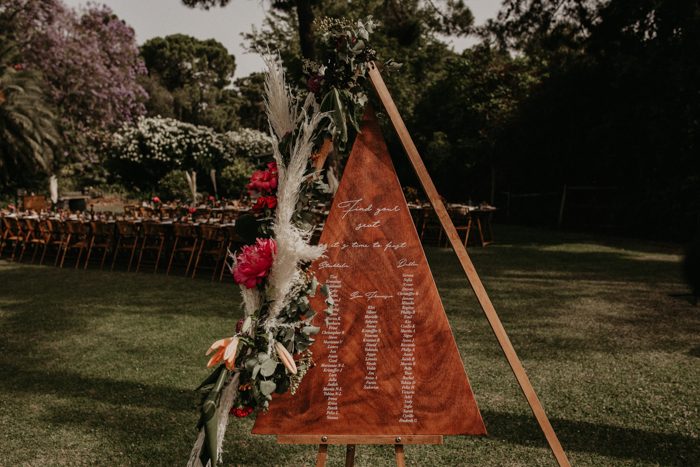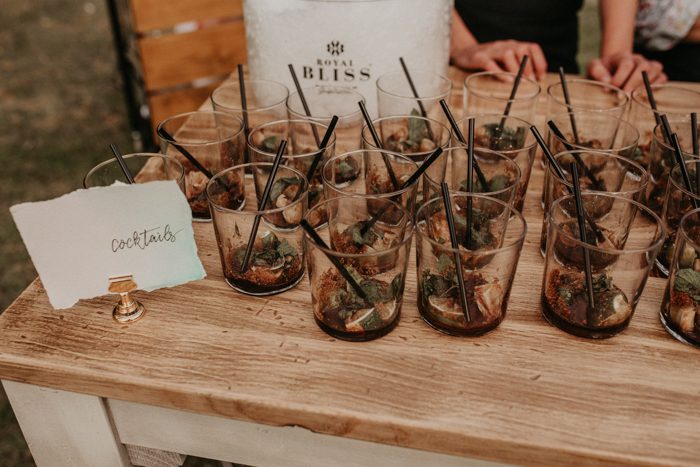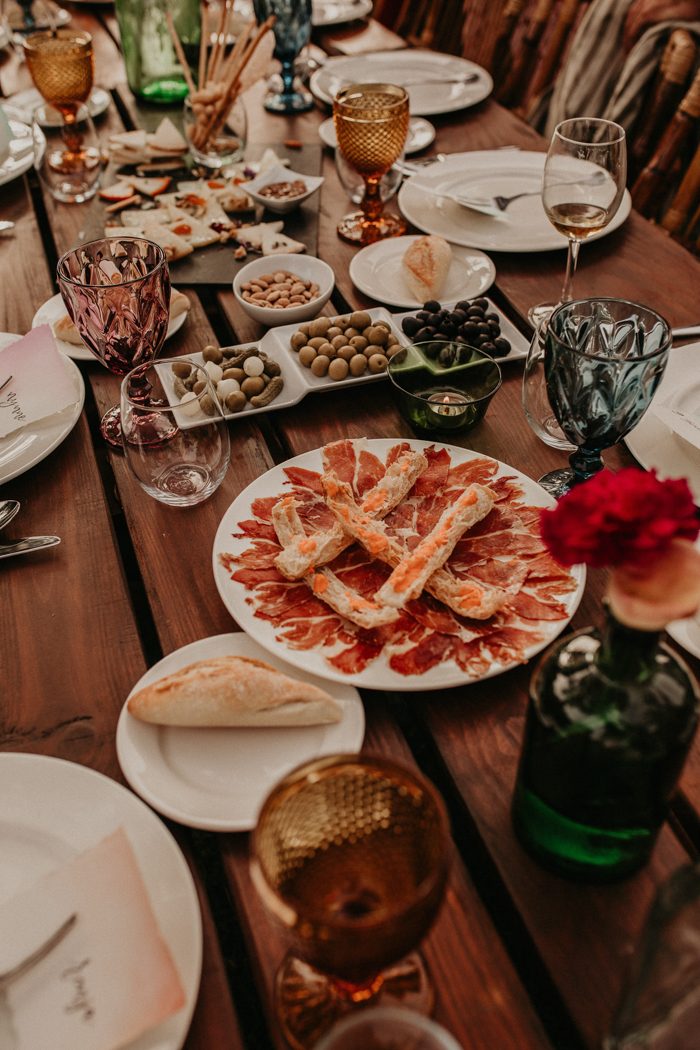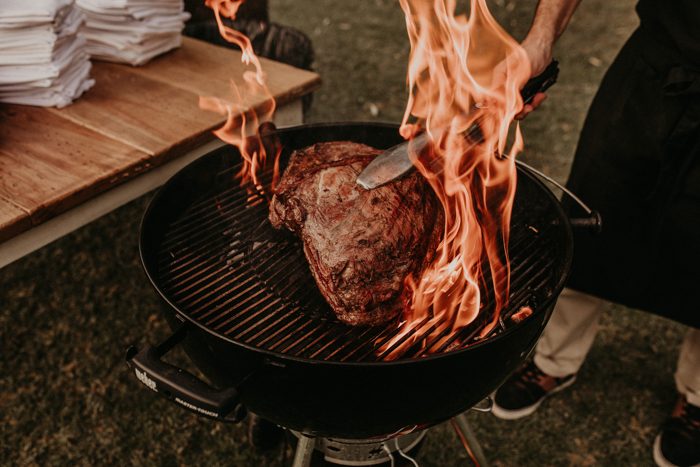 We had a constant flow of delicious food and drinks throughout the whole day. And for the dinner, the last thing we wanted was a formal, 4 hour dinner seating. So we went for sharing platters of cured ham, cheeses, nuts and figs served on wooden trays as starters and for the entree we had live show cooking of paellas, BBQ, fish, shellfish and more. On the tables we had jugs of wine and we also had mojitos and margaritas served up in the bar. For dessert we had a delicious range of home made cakes.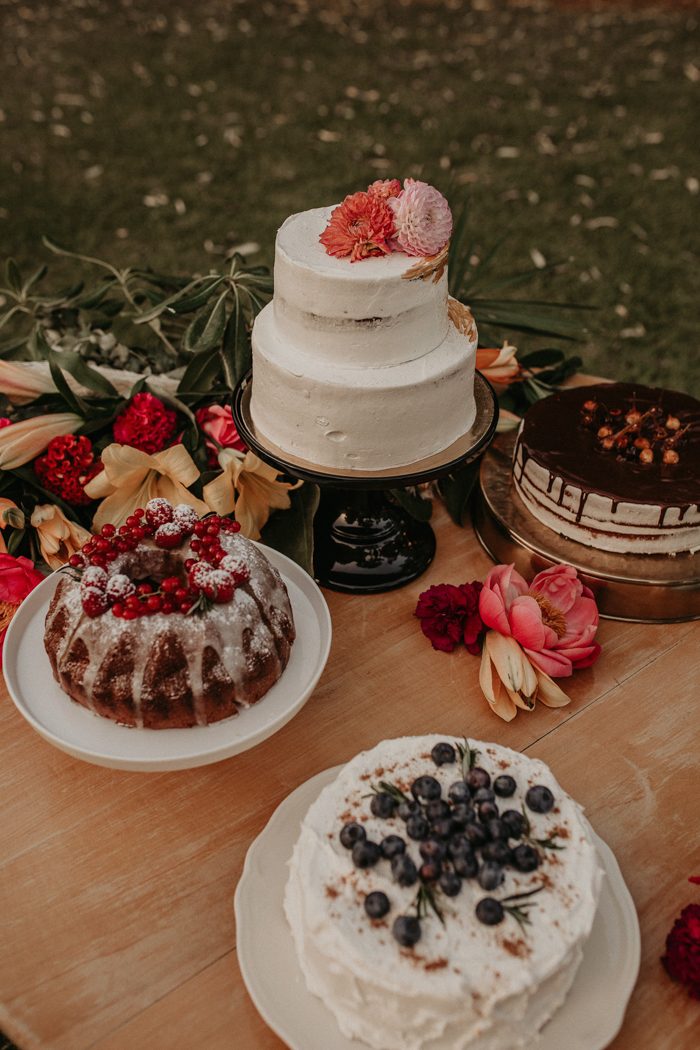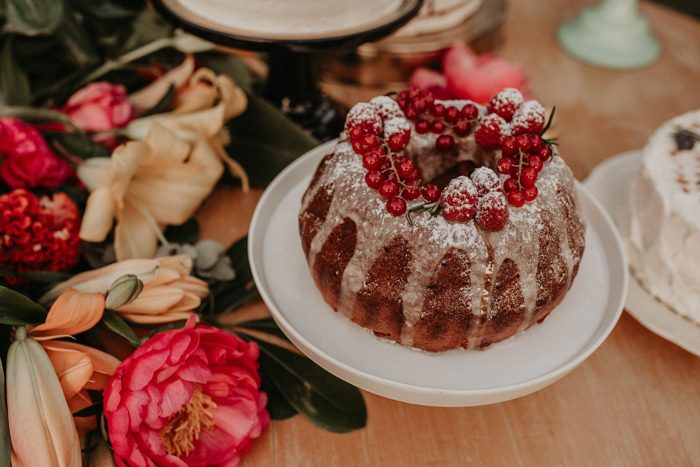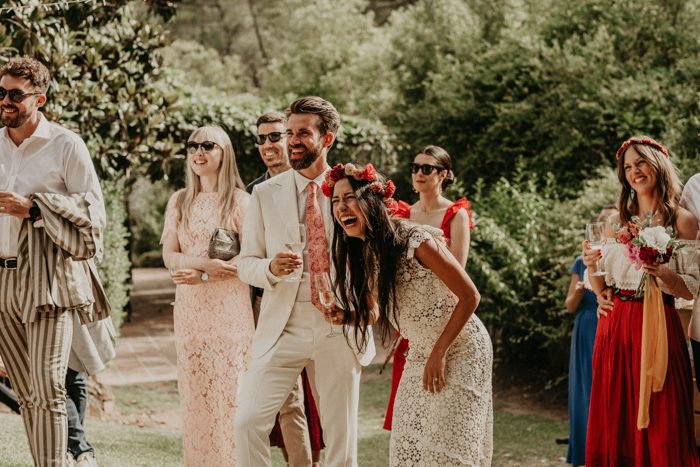 Congratulations Elin and Oliver! Many thanks to Joy Zamora for sharing this incredible fiesta wedding with Junebug! Searching for more of these vibes? We think you'll love this modern, Latin inspired wedding at City Libre in Los Angeles.