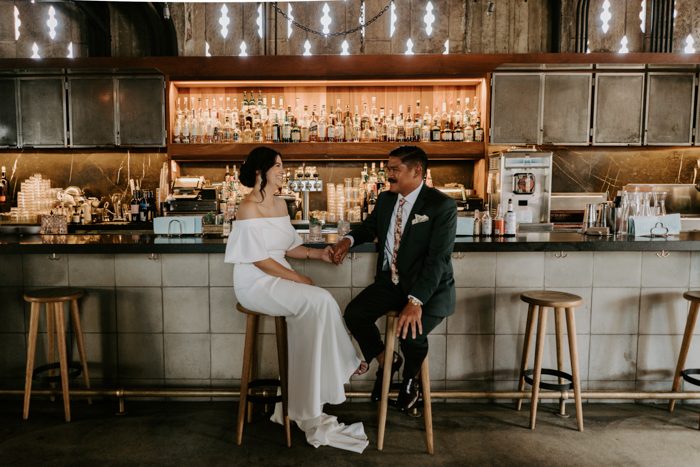 Belen and Rey wanted their wedding at City Libre in Los Angeles to be a colorful celebration of blending cultures and having fun! The two chose City Libre as their venue because it reflected their personal style and had a beautiful view of the city. The couple also desired to incorporate as many local vendors as possible, so Cisne provided the catering with a cake from the historic, local bakery La Mascota Bakery and other delicious sweet treats from Brown Baked Desserts. We're completely obsessed with how dapper Rey looked in a colorful tie and 70s-inspired emerald green suit from Express, but he certainly didn't upstage his bride who looked stunning in a classic Willow by Watters gown. If you're looking for some Latin inspired wedding ideas for your Pinterest board, get ready to Pin every one of these fantastic photographs by Aspen Jeanné Photography!
The Couple:
Belen & Rey
The Wedding:
City Libre, Los Angeles, California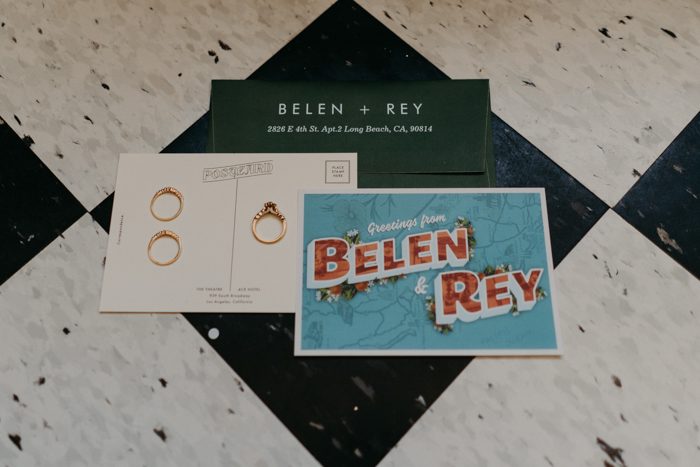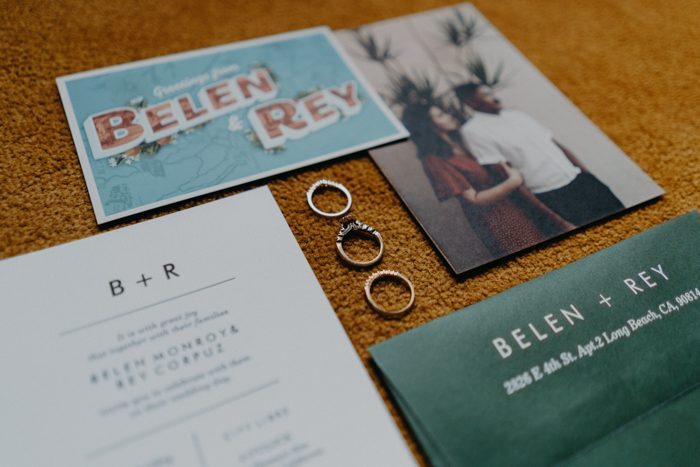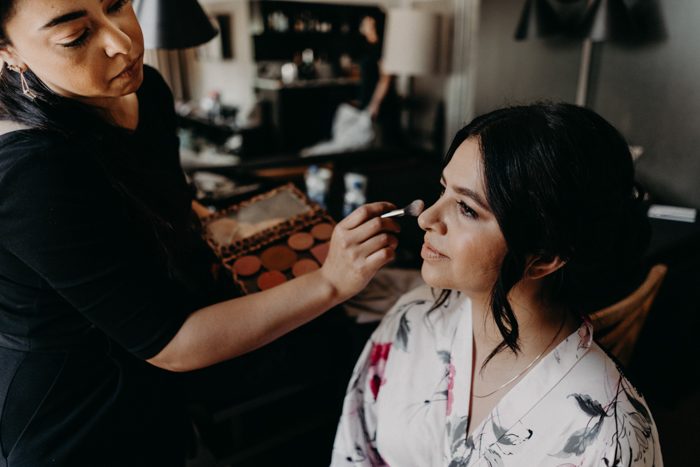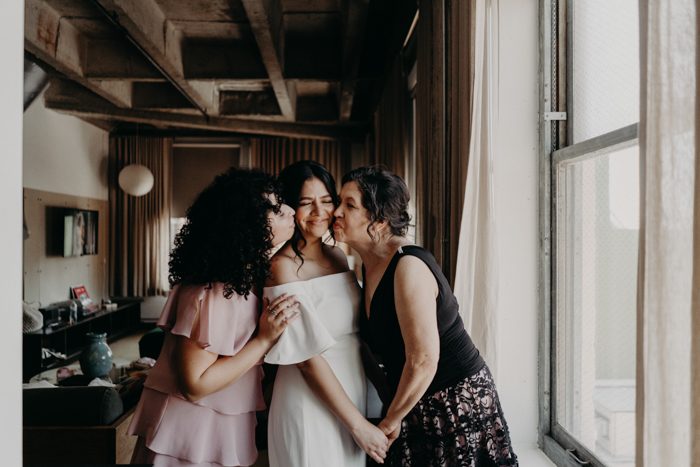 I was between two looks when I was shopping, a Spanish romantic dress or a clean moderns style. And the dress I found was the perfect blend of both. I wanted my look to look simple, because at the end of the day I still wanted to look like myself. So all my jewelry was vintage jewelry that belonged to my mom, my earrings were hers, my ring was my great grandmother's. I wore the necklace I wear every day, which I didn't plan on doing but it just felt right the morning of.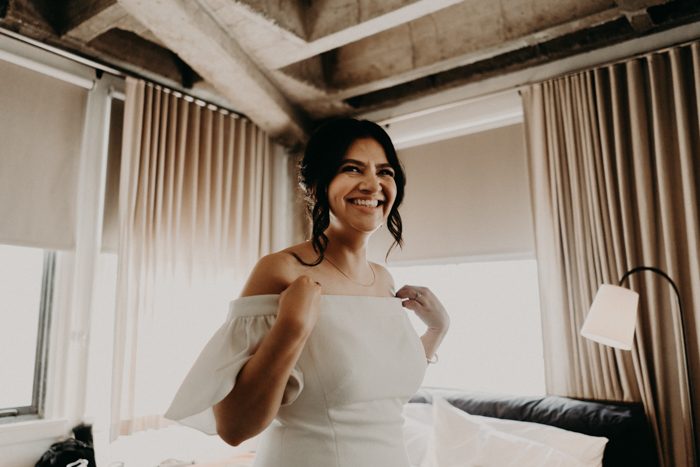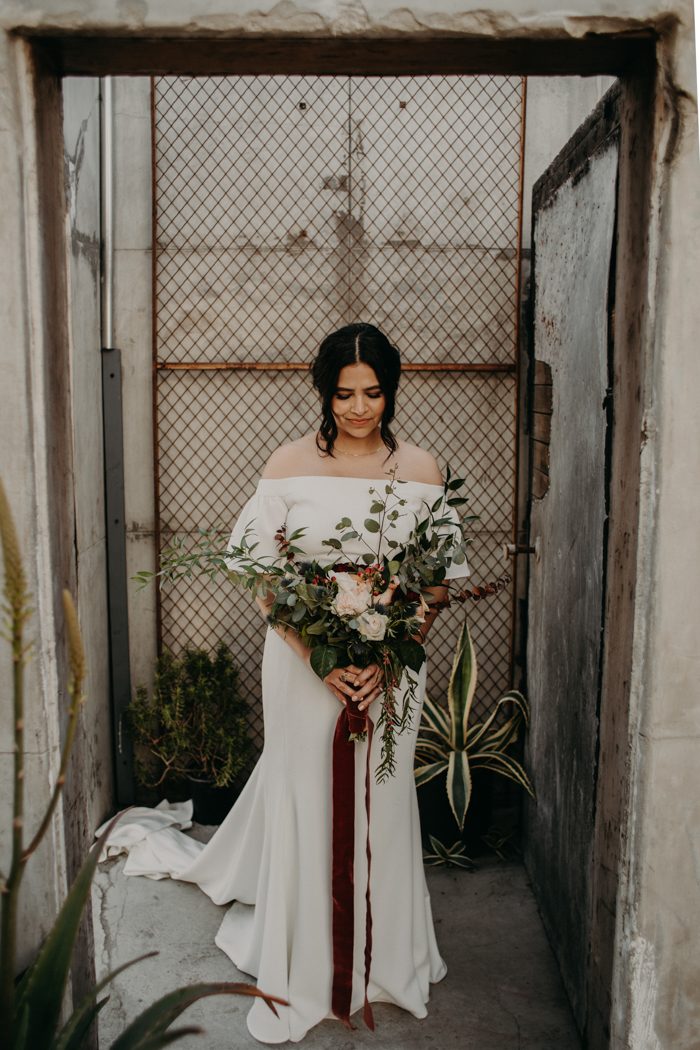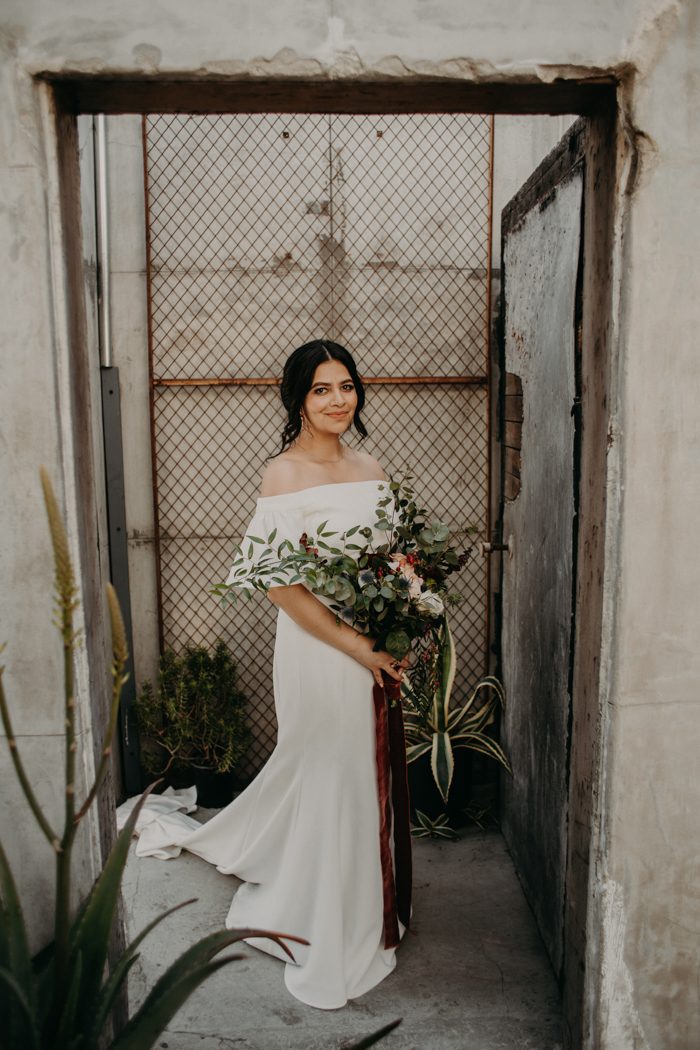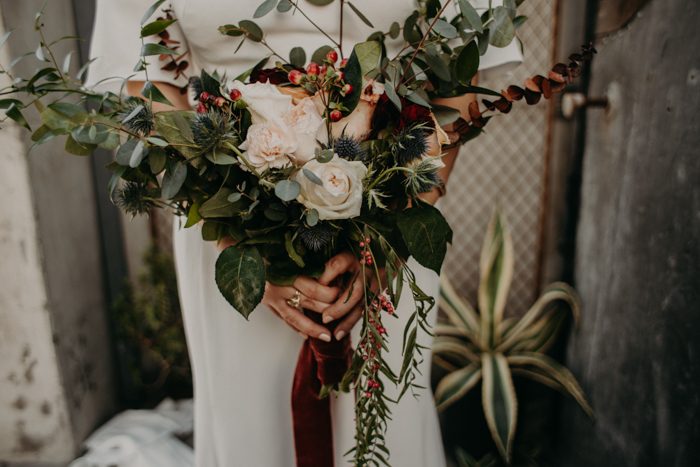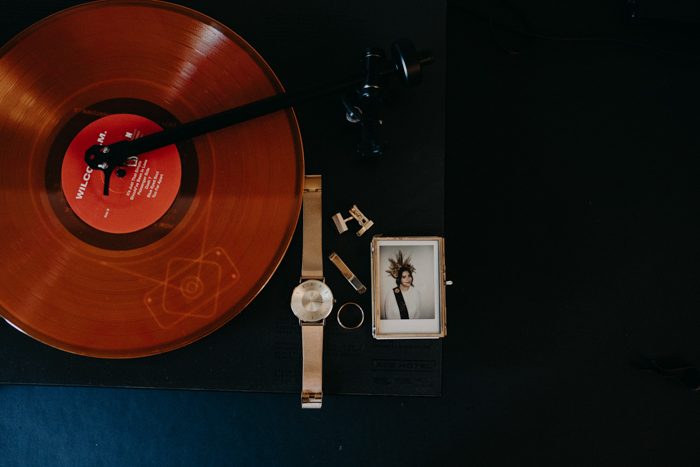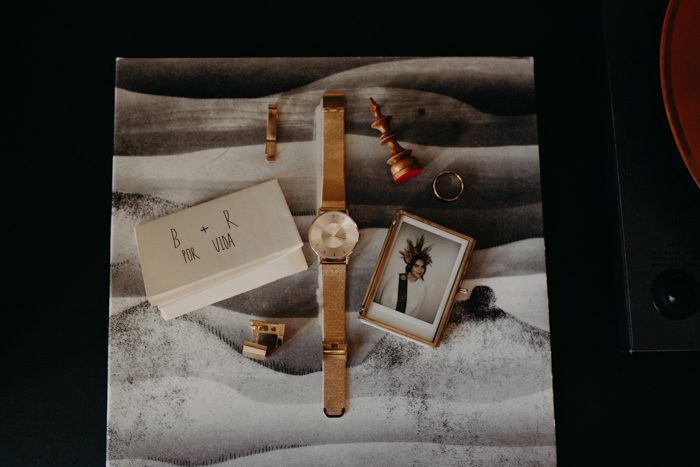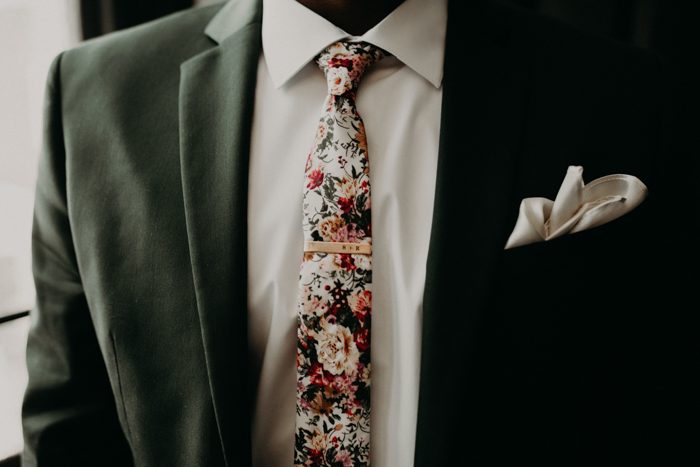 SHOP THIS LOOK: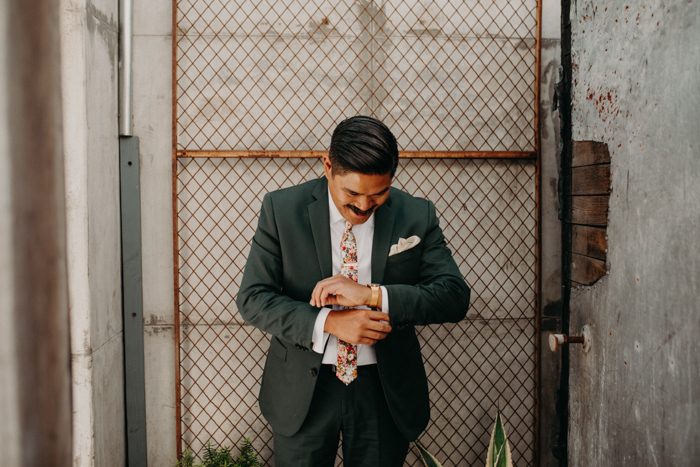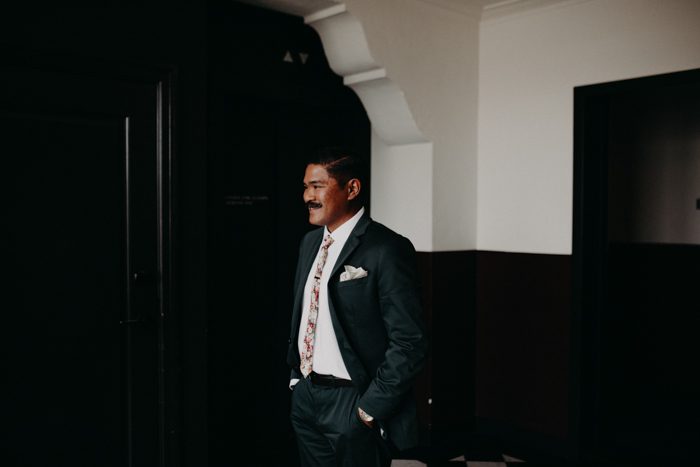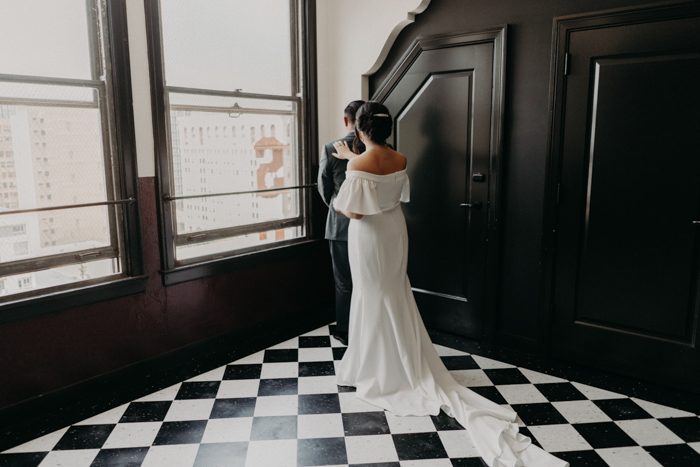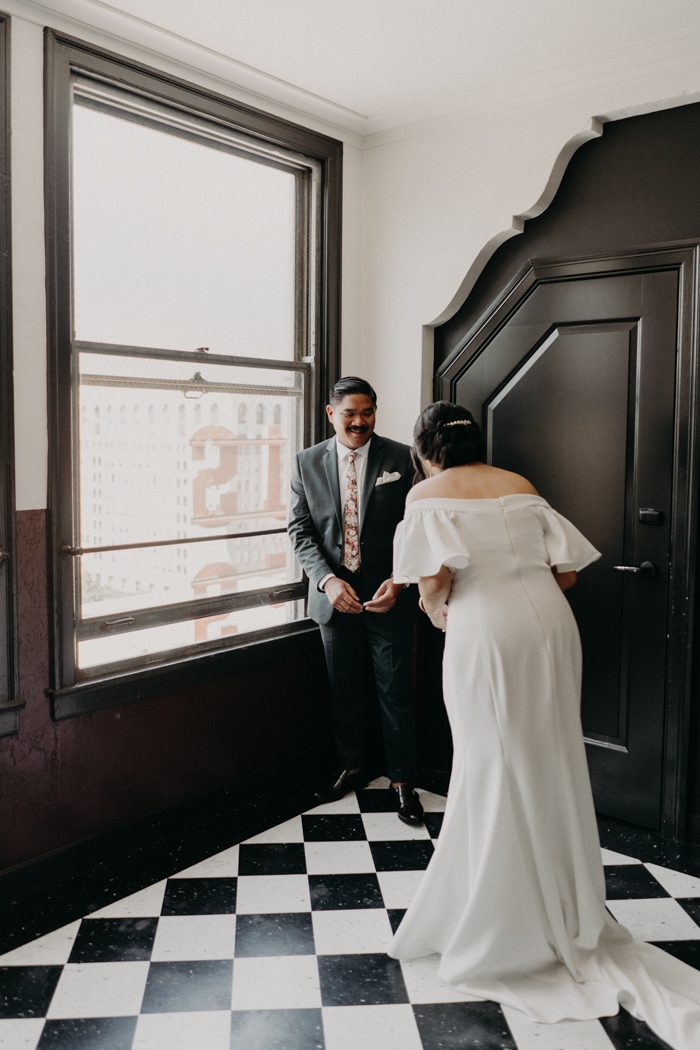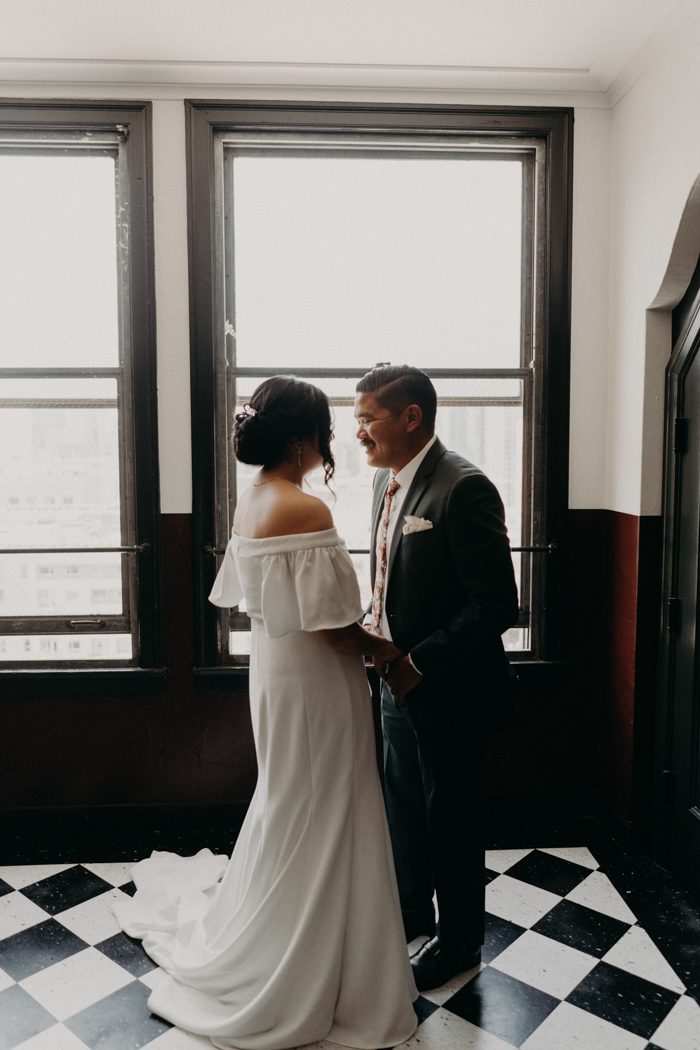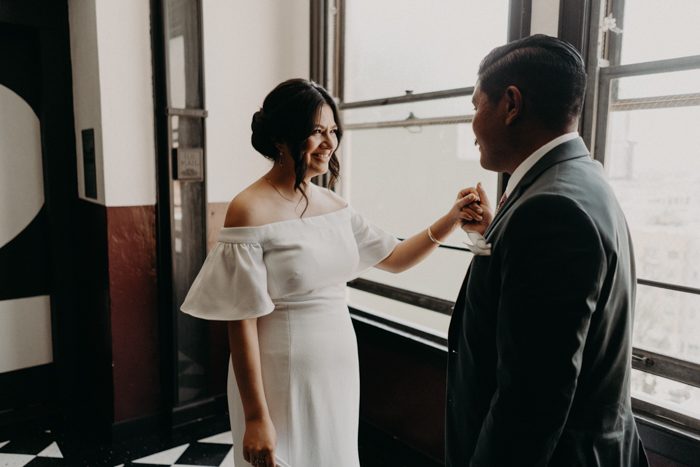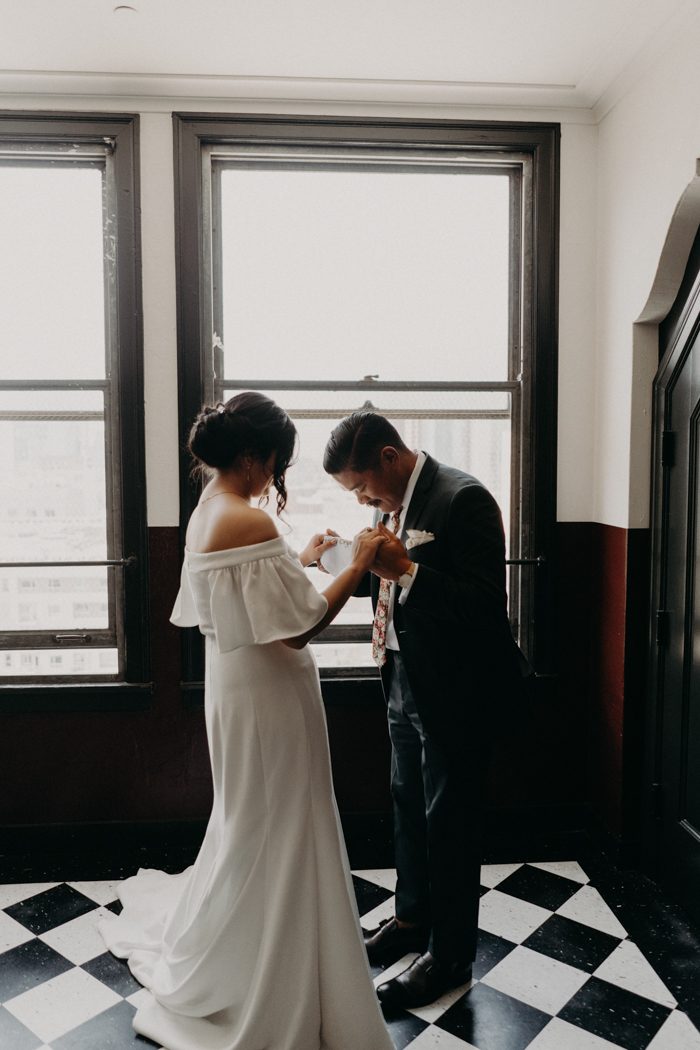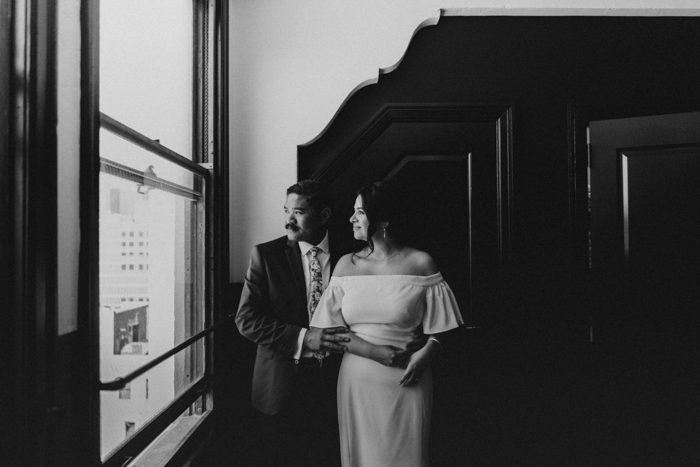 We had the best photographer. I am really awkward in front of the camera, and Aspen made me feel so comfortable. It honestly felt like a friend was taking our pictures. I can't emphasize how important that is when you're looking for a photographer. Our favorite photos are the pictures we took at the Ace Downtown before the wedding. They make us look like celebrities.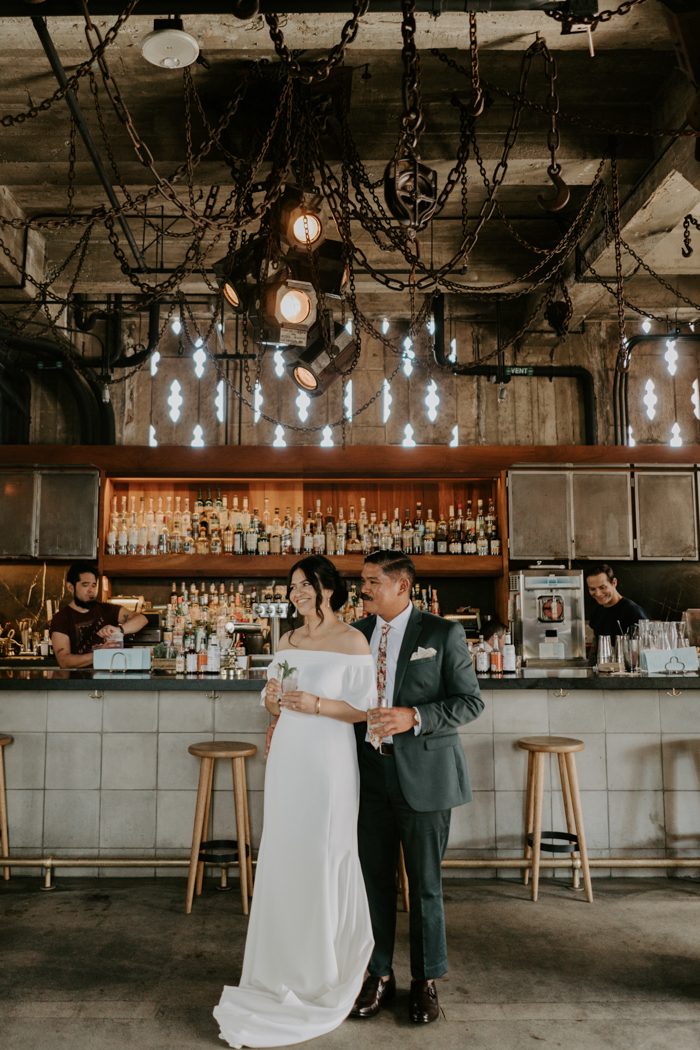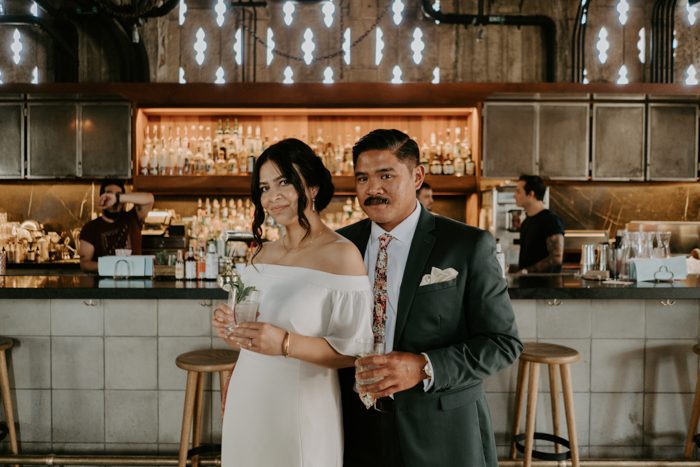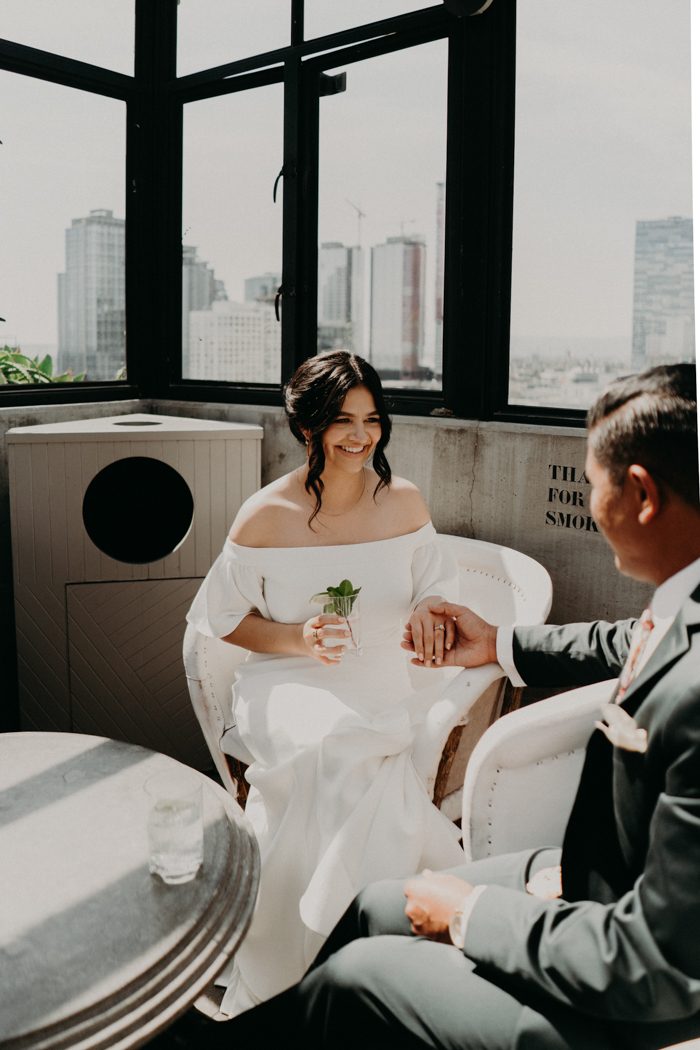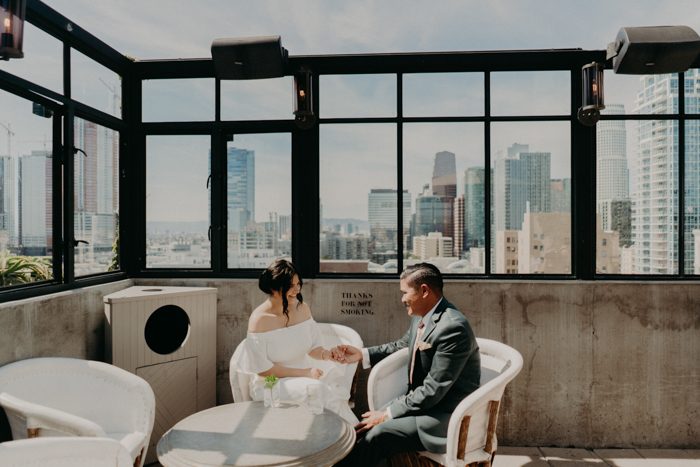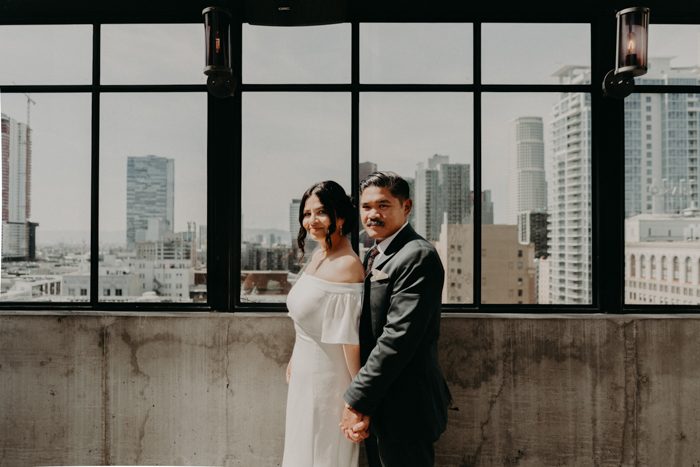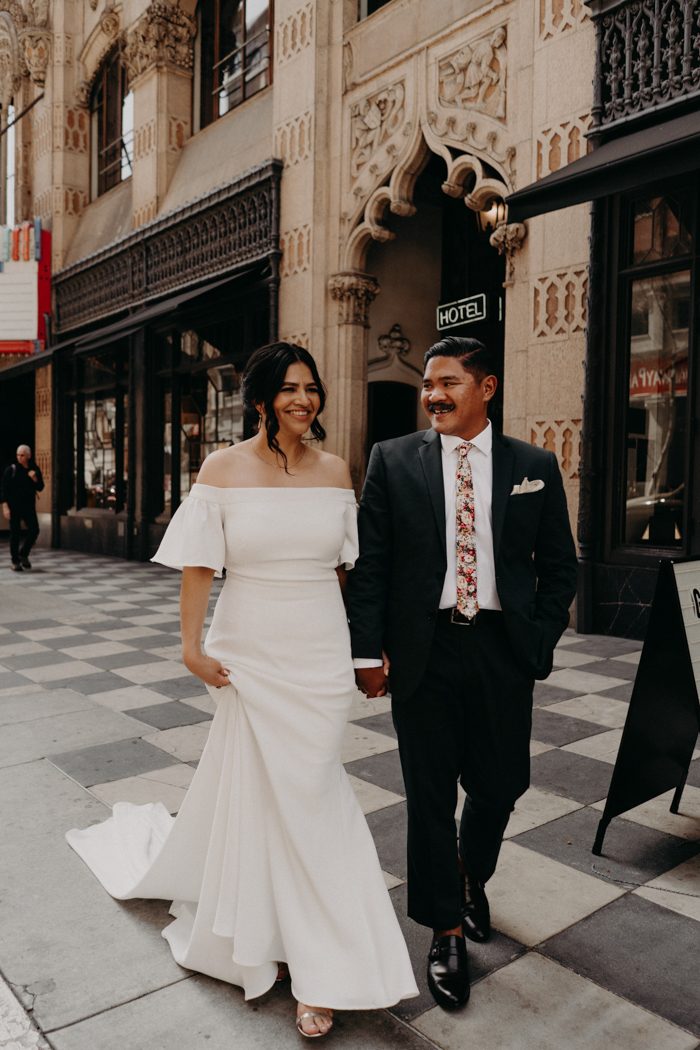 We made sure the entire ceremony felt really intimate, the guests sat in circle style seating and surrounded us with their love and support. The bride's brother was the officiant and he made sure the ceremony was heart warming for the bride and groom. We had a love poem read in both Spanish and English, so that the brides family could really appreciate the sentiment behind it. The bride and groom also read their own vows.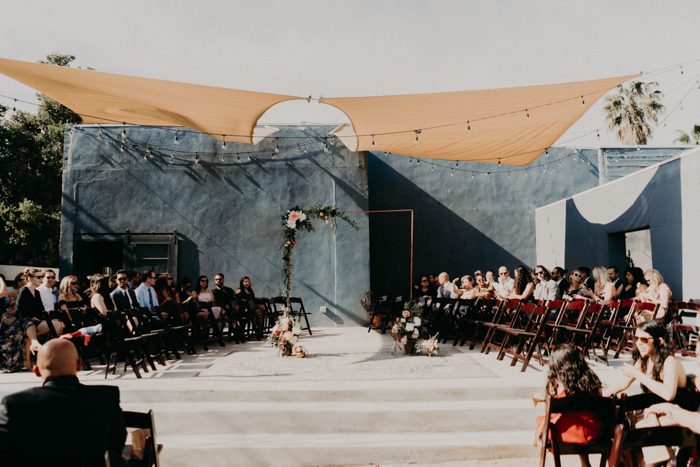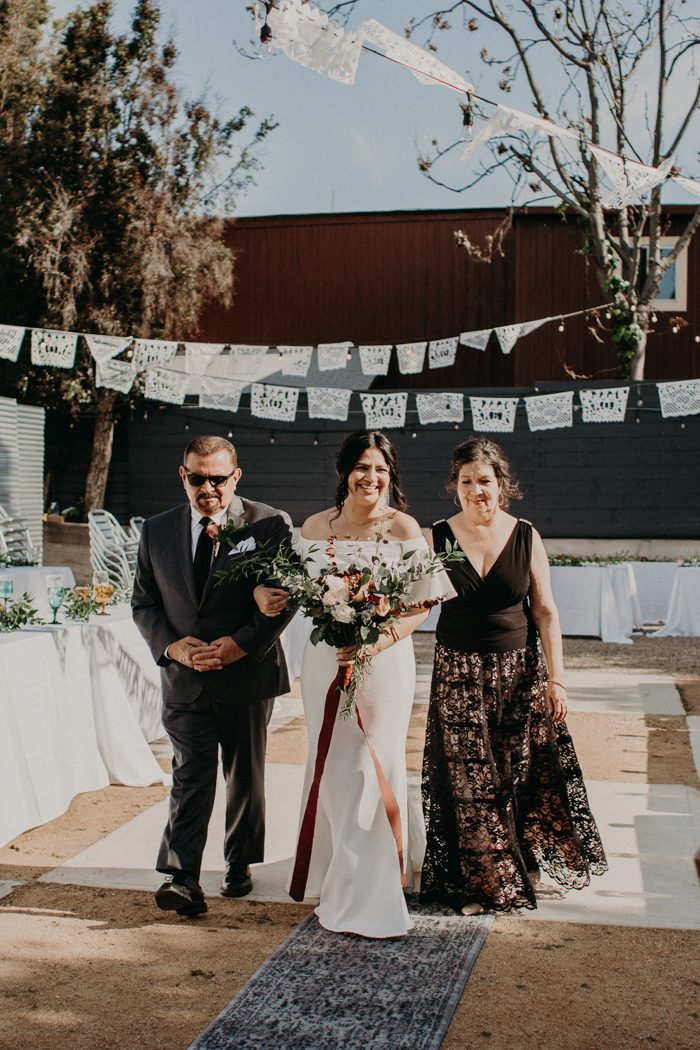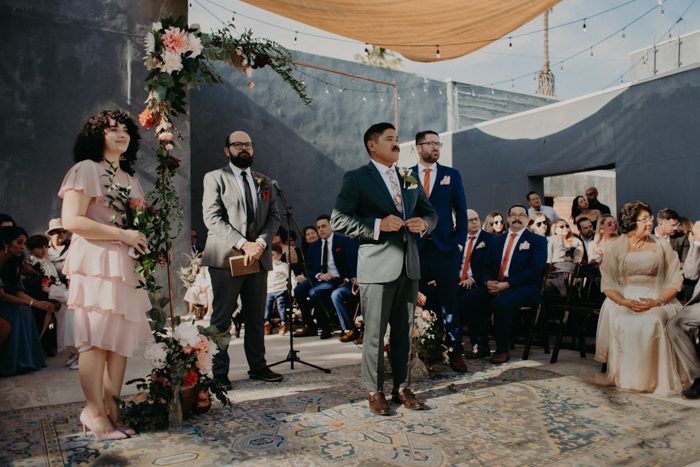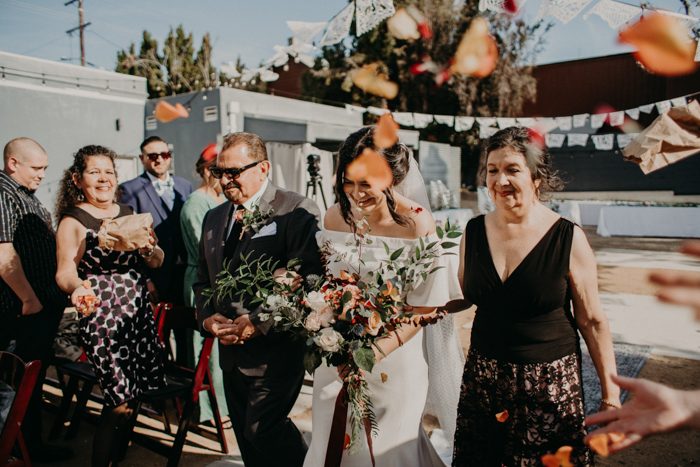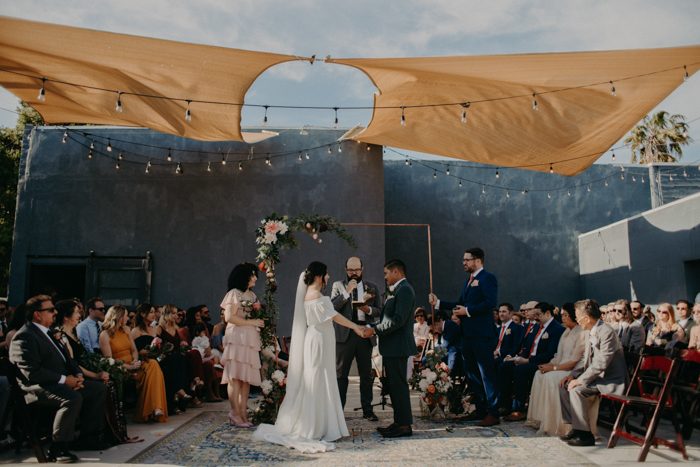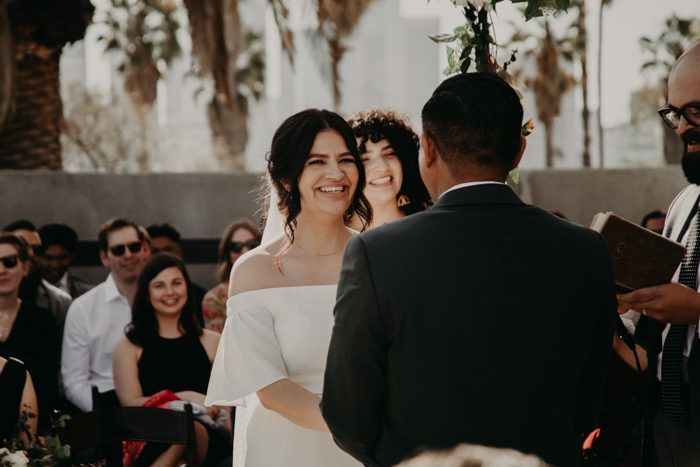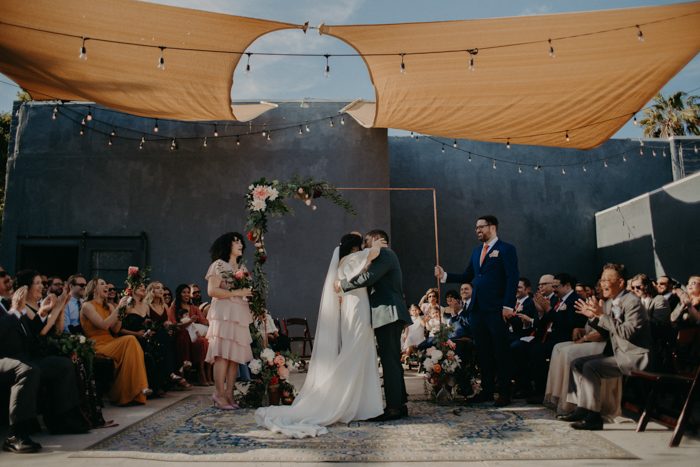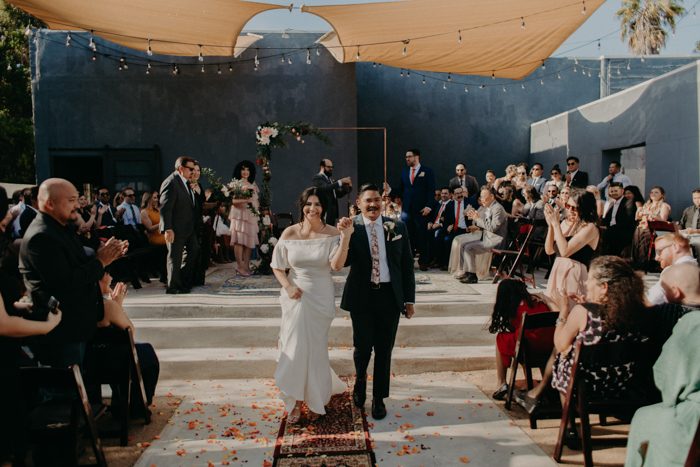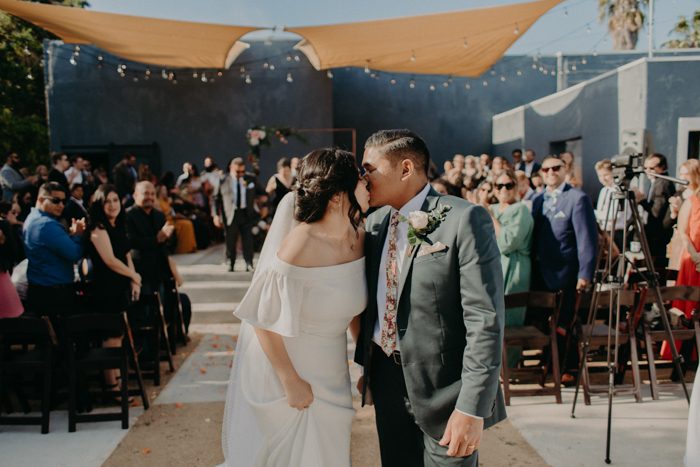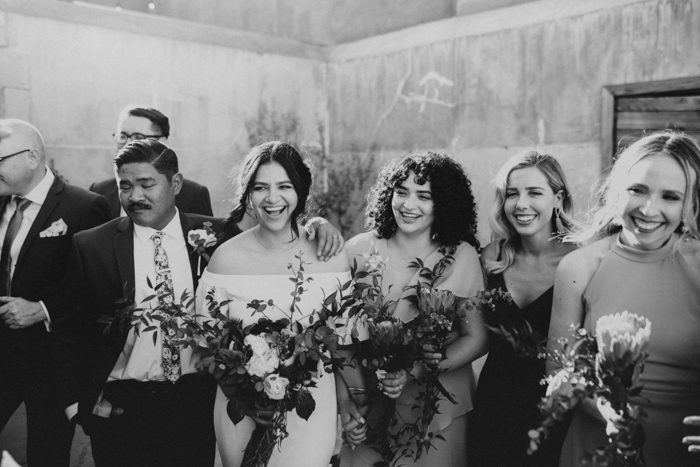 My bridesmaids all have great personal style, so I told them they could do whatever they want. And I'm glad they did because they all looked like themselves and looked gorgeous.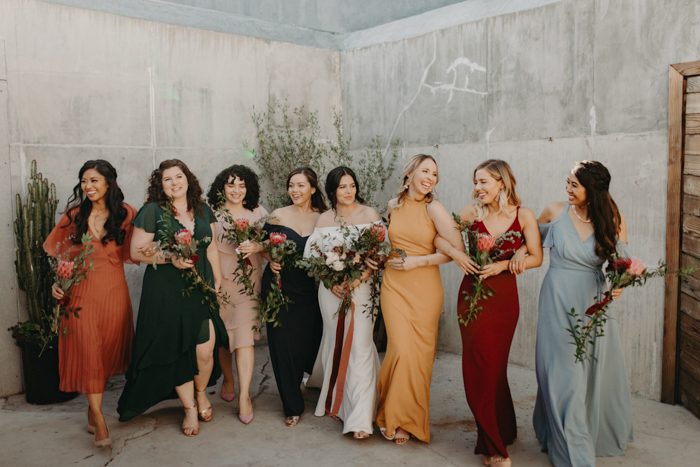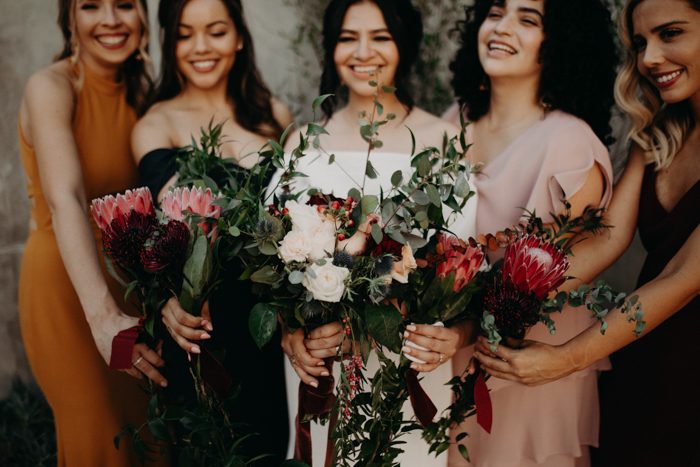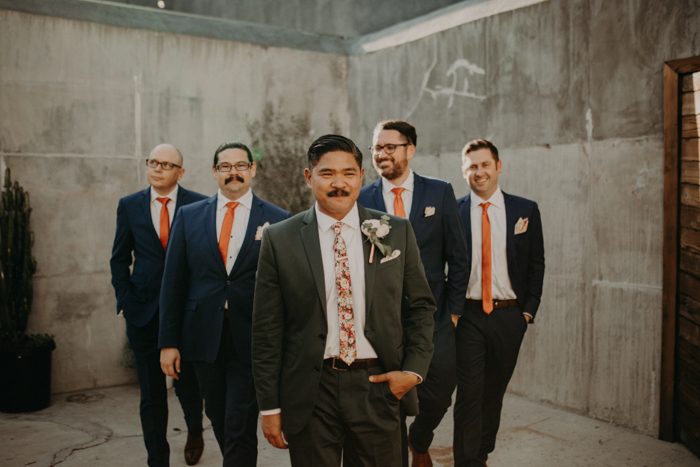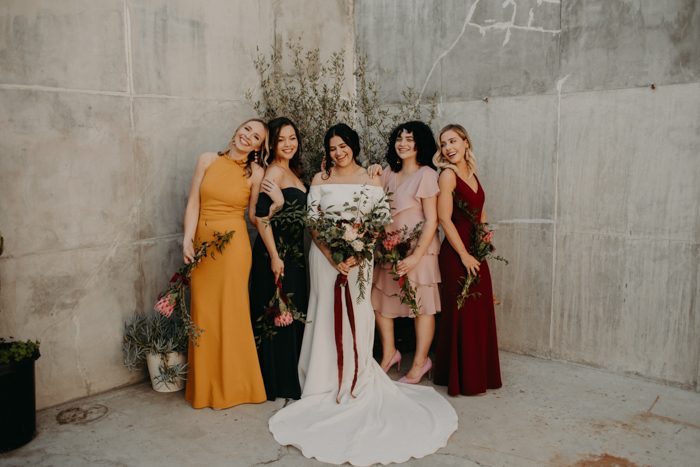 It was really important that every detail of our wedding reflected us as a couple in both feel and style. We wanted it to look beautiful, but also wanted the intimacy of a backyard wedding.We incorporated our personal style and cultures into every detail. Our dog wore a traditional Filipino barong, worn for weddings and special occasions. Our hashtag was in our napkins and Rey's tie clip. Every detail had some personal thought behind it.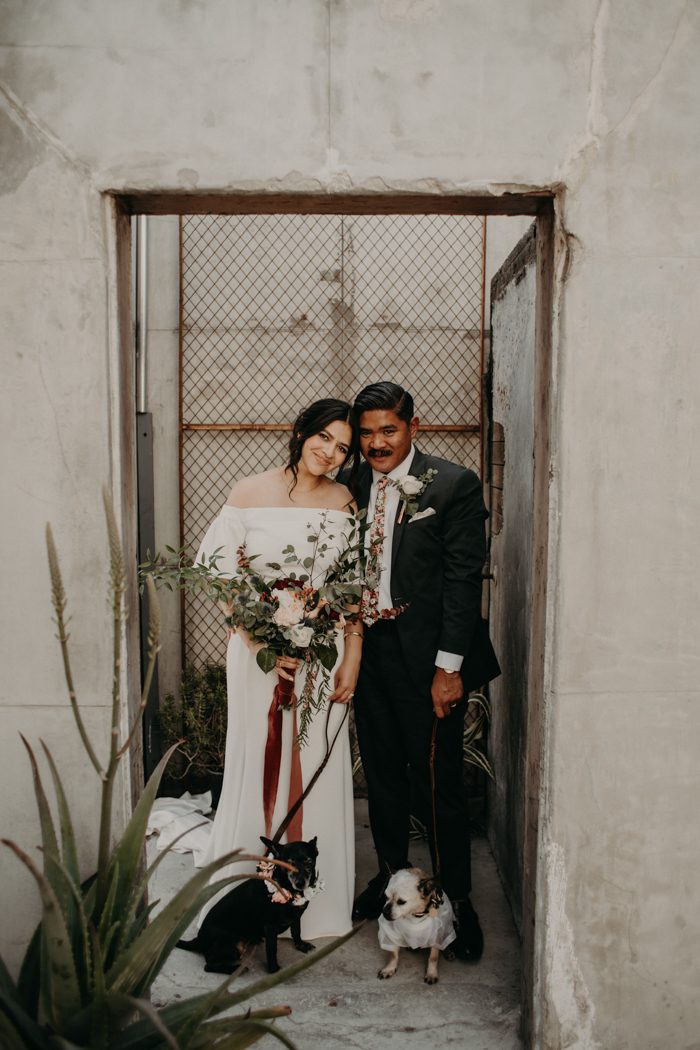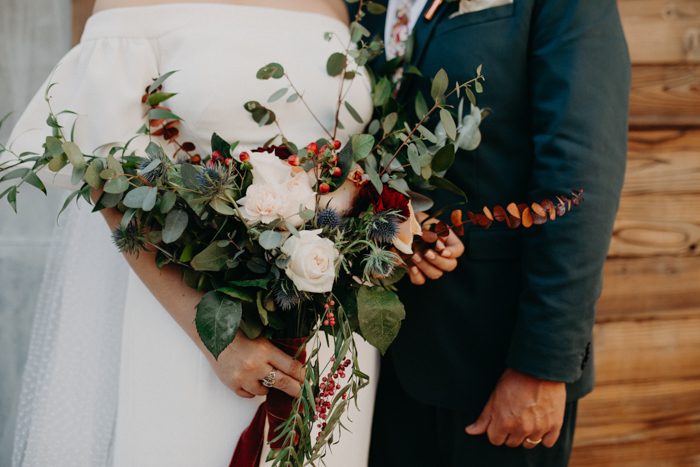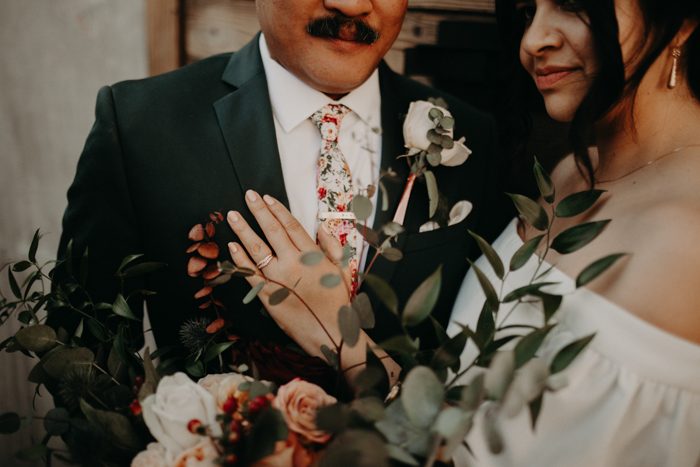 We wanted it to be about celebrating and having fun, we cared less about having the best of everything, and cared more about having things that people authentically enjoyed. The decor really just naturally came together because we just chose things that we like and things we would want in our own house.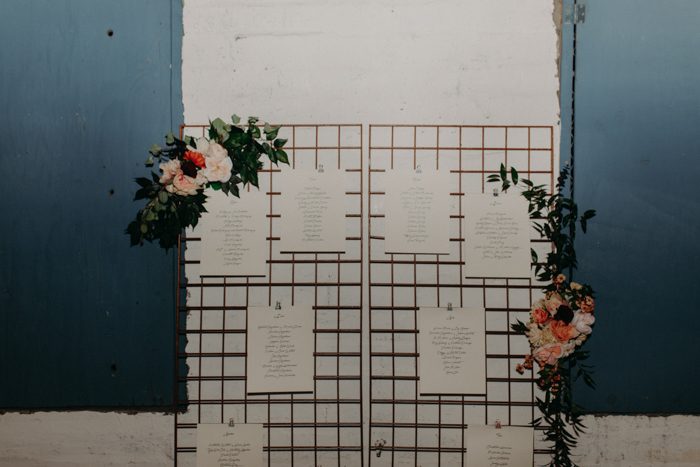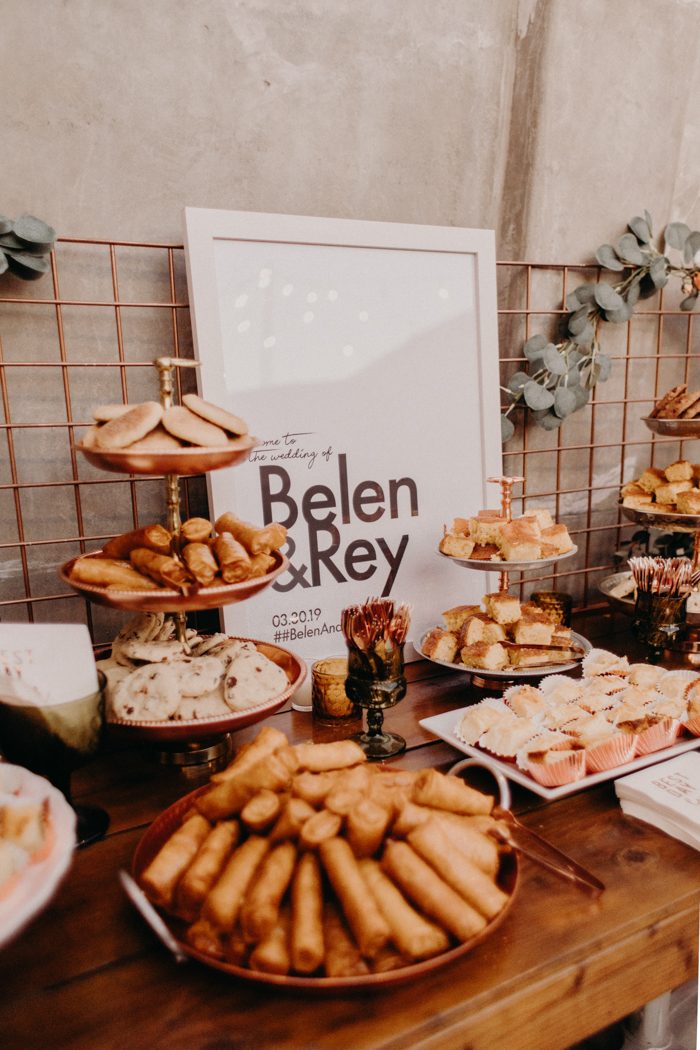 We wanted to make as many vendors as possible were local. Our caterer, Cisne Catering, was born and raised in Boyle Heights, and or wedding cake was from the oldest bakery in the neighborhood, La Mascota. We also ended the night with an LA street dog cart, which was a surprise for our guests and was the hit of the party.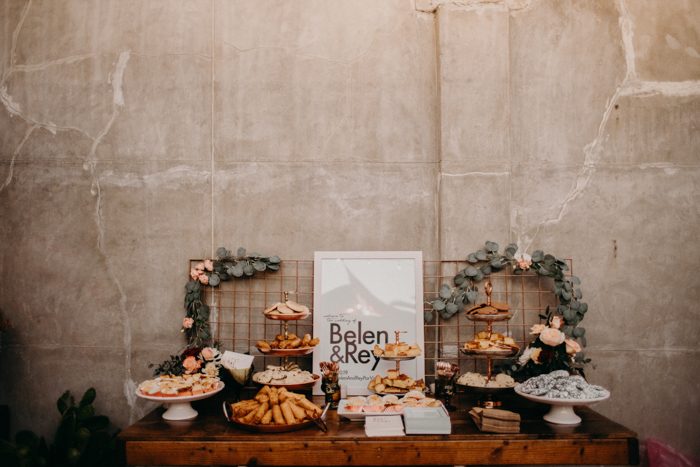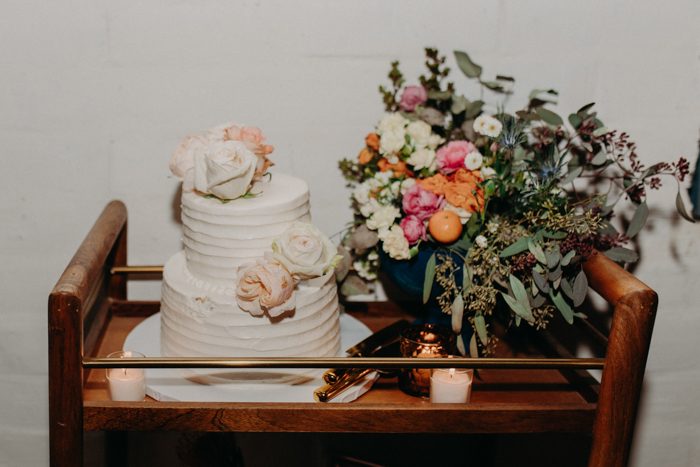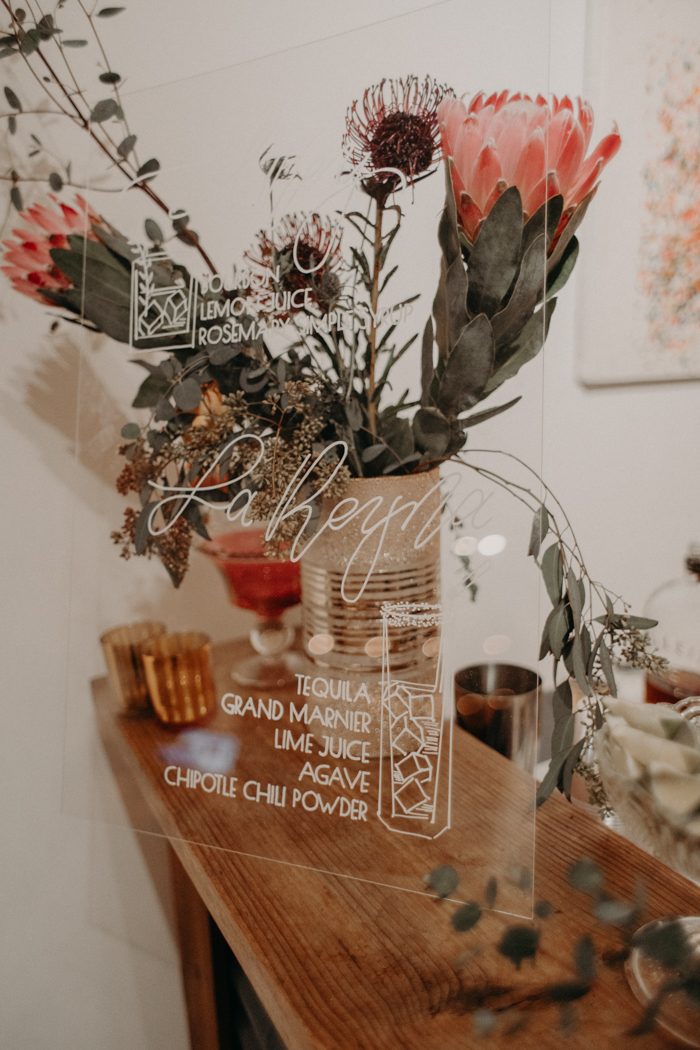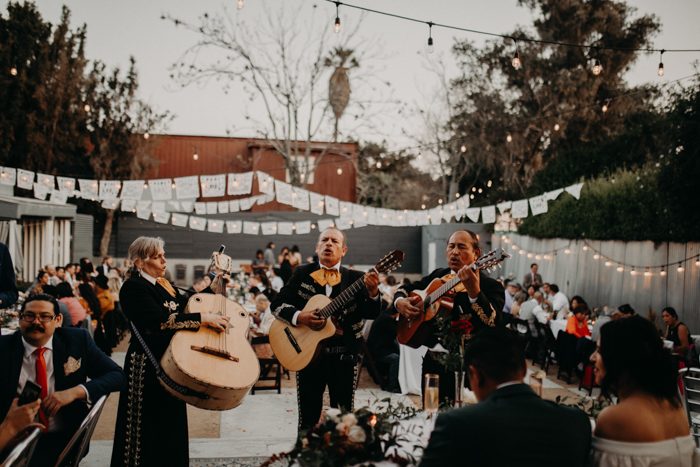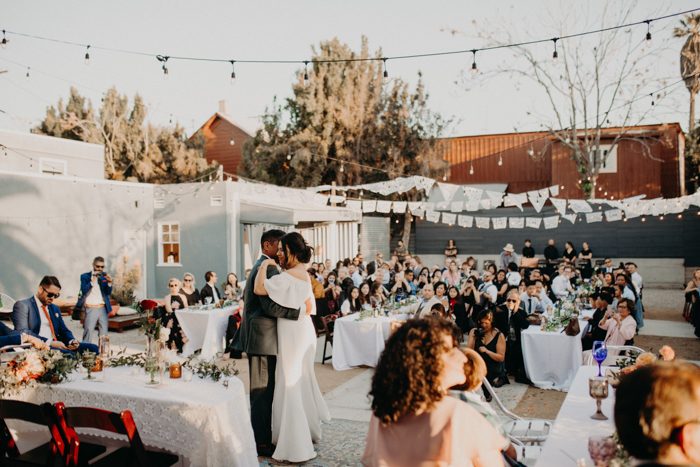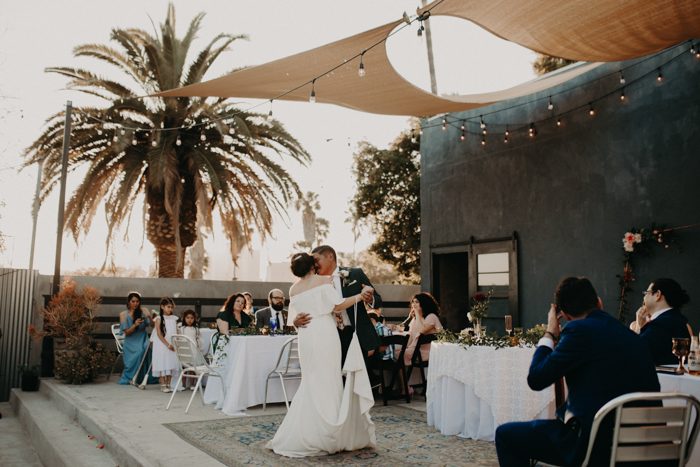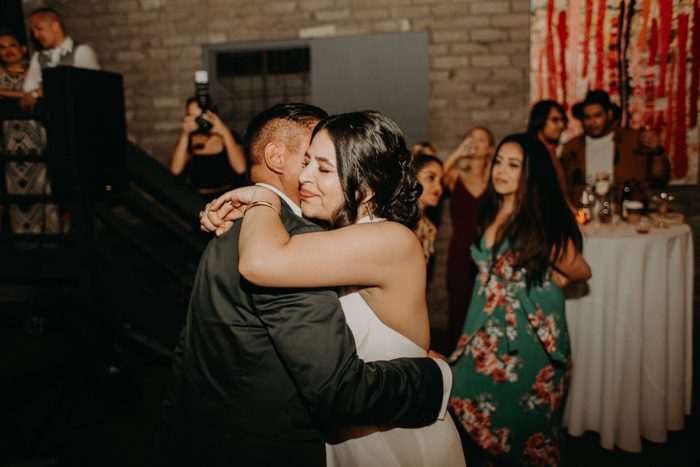 We're beyond happy for you, Belen and Rey! Wishing you many years of happiness and love. Thank you Aspen Jeanné Photography for sharing their magical day at City Libre with Junebug! If you're searching for more modern Los Angeles wedding inspiration, we think you might enjoy this chic Los Angeles Millwick wedding.