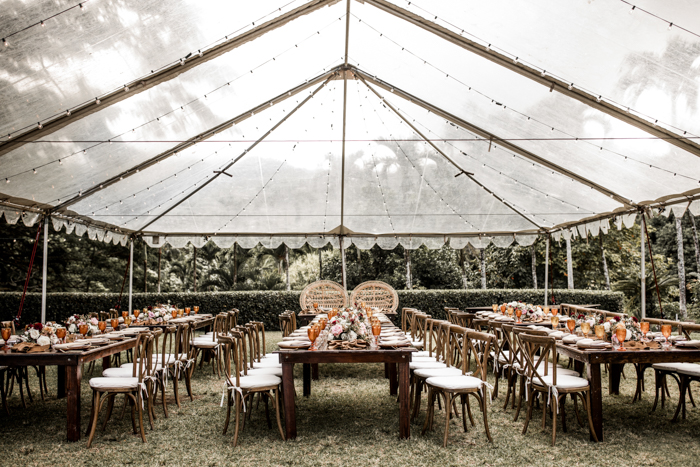 Meghan and Camion's Moli'i Gardens wedding was dramatically beautiful in every way! The couple tied the knot at Moli'i Gardens at Kualoa Ranch, a most lush wedding venue in Honolulu, and we're obsessed with the greenery, tropical flowers, and picturesque mountain views! The most important part of the day for the couple was their first look, which took place in the Ka'a'awa Valley—the same location where scenes from Jumanji, Jurassic Park, and 50 First Dates were filmed. It was not only a beautiful, sentimental moment, but they also got to take some epic portraits with Lilly Red Photography. If you love everything all the boho vibes, farm-style tables, twinkle lights, and more, this stunning day planned by Opihi Love Wedding + Events is for you!
The Couple:
Meghan & Camion
The Wedding:
Moli'i Gardens at Kualoa Ranch, Honolulu, Hawaii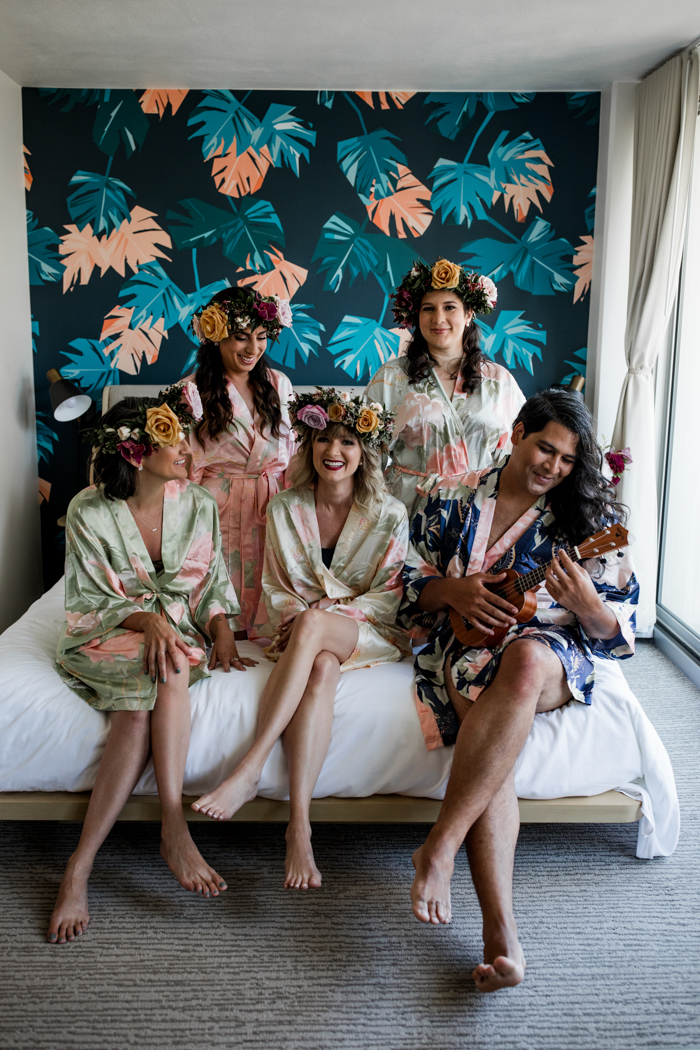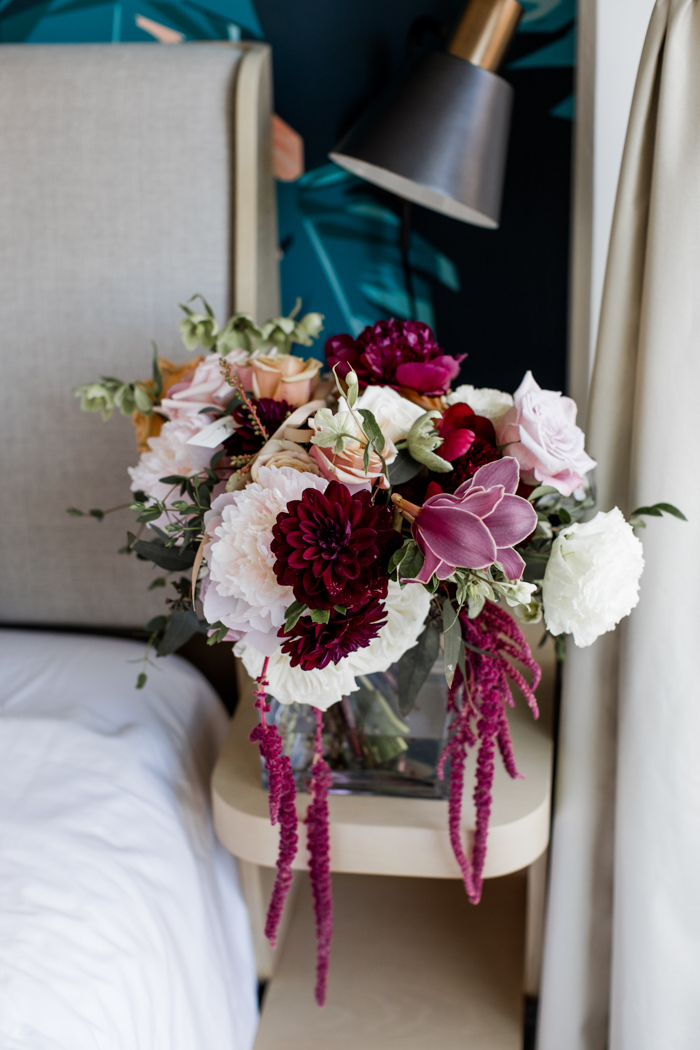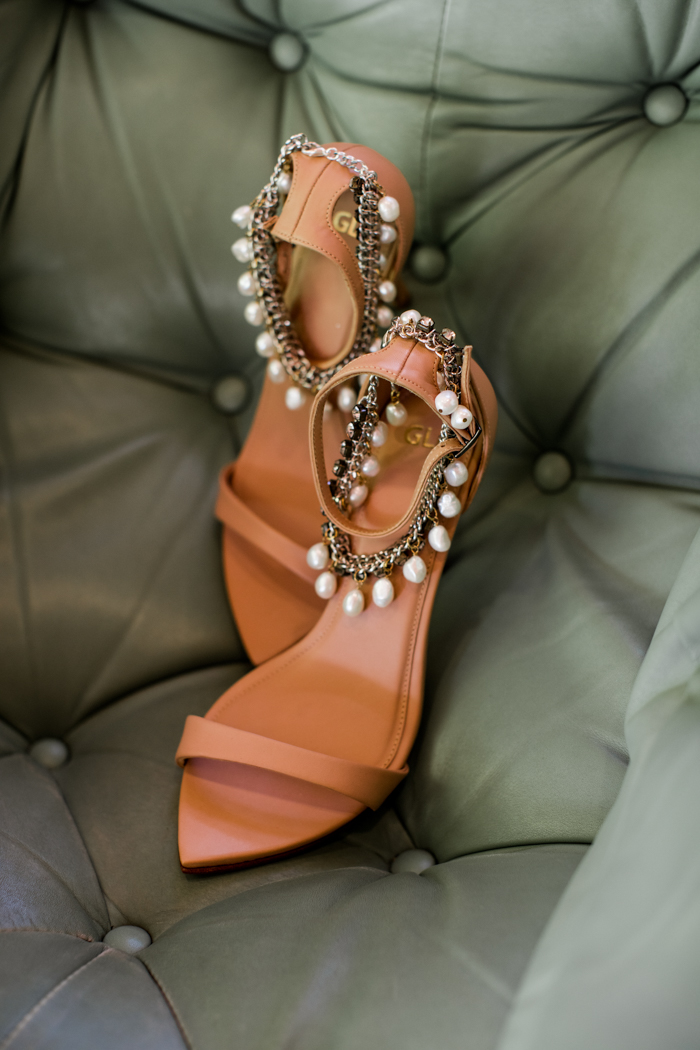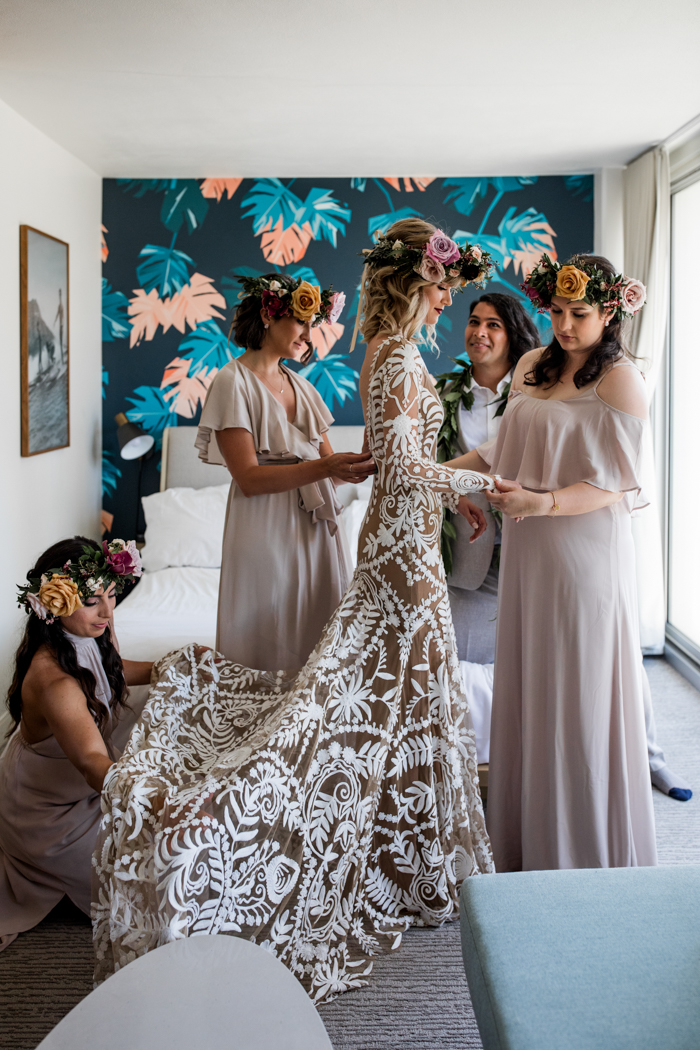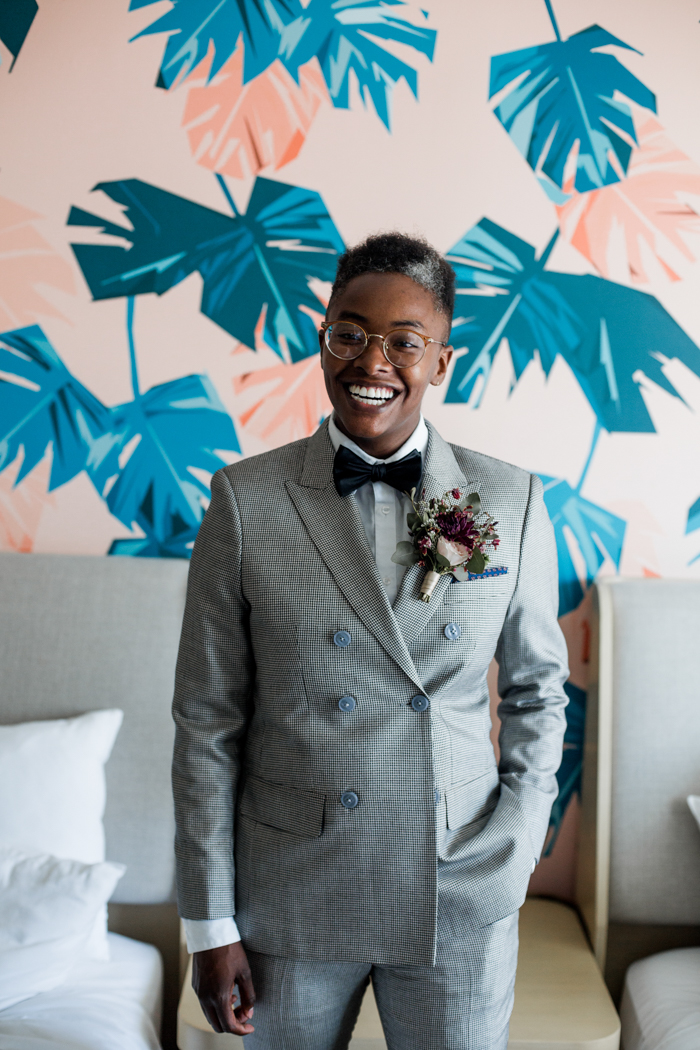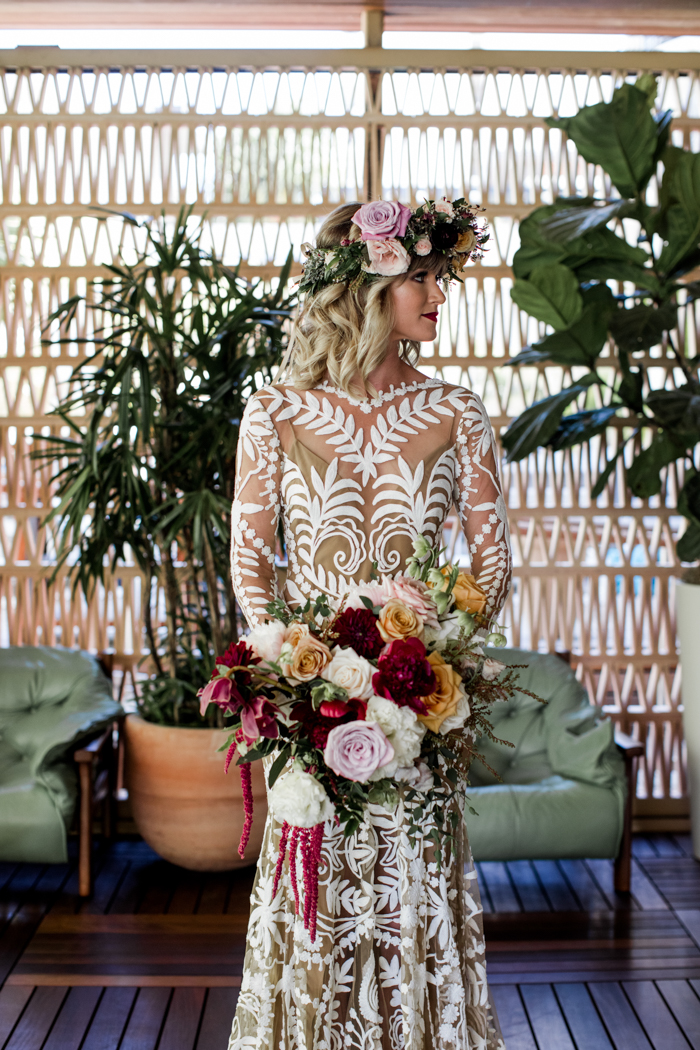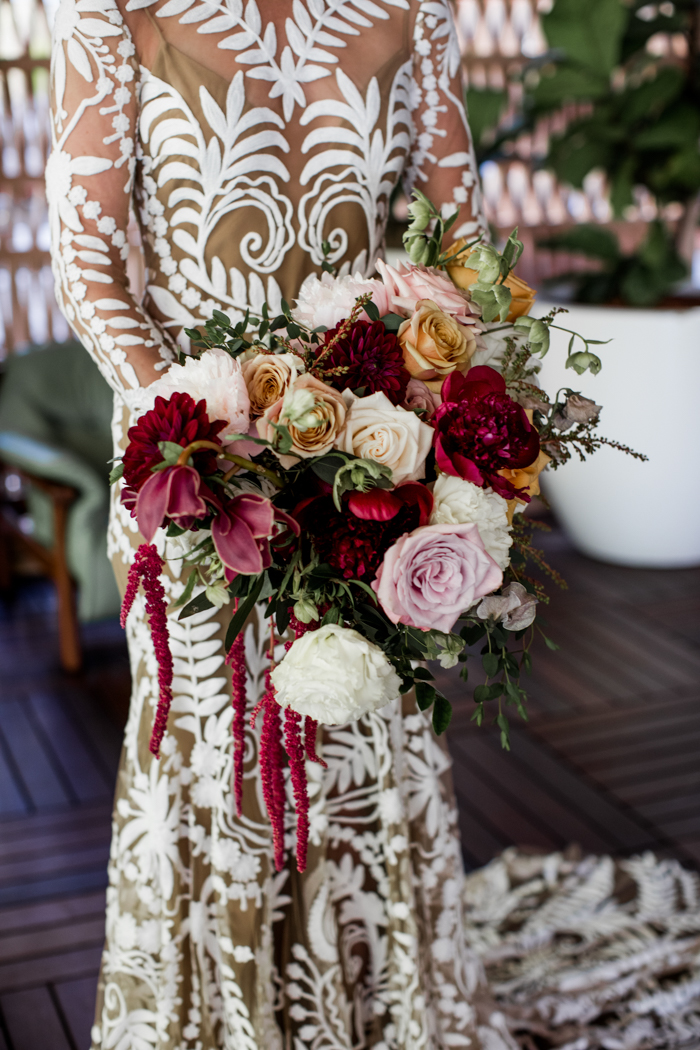 We felt it was fitting to get married on an island. Meghan is from Hawaii and Camion is from Trinidad & Tobago. We wanted the vibe to feel natural but also dramatic and we think our color choices and the scenery reflects that. Once we decided on a location the rest came together pretty naturally.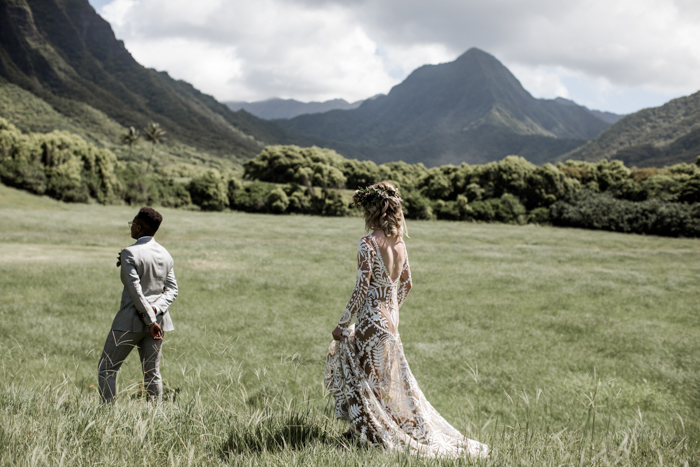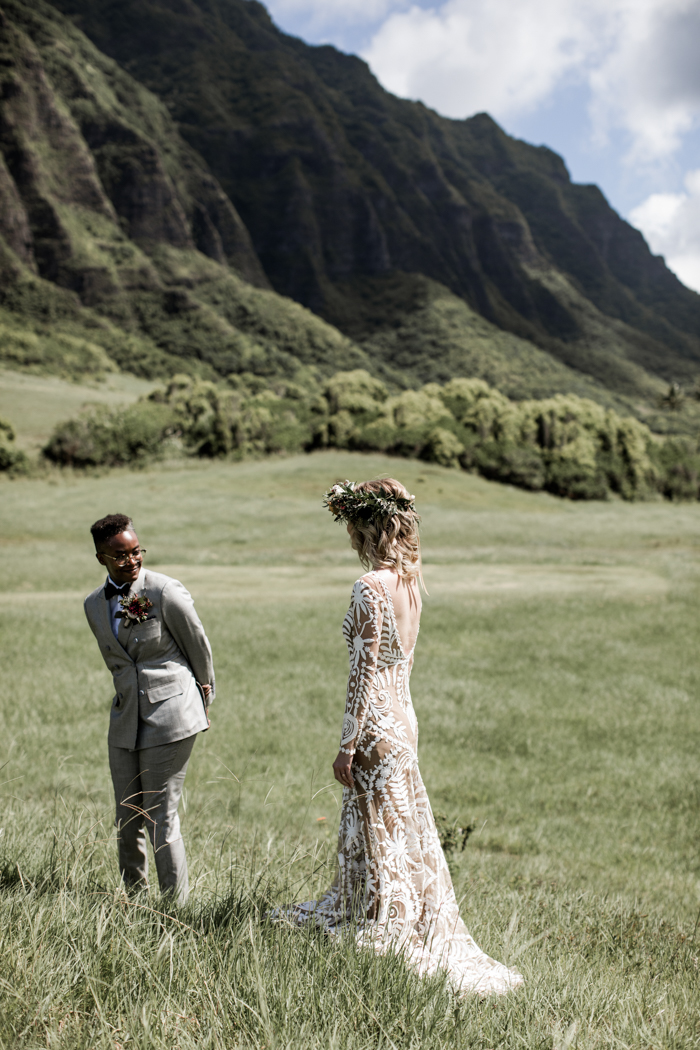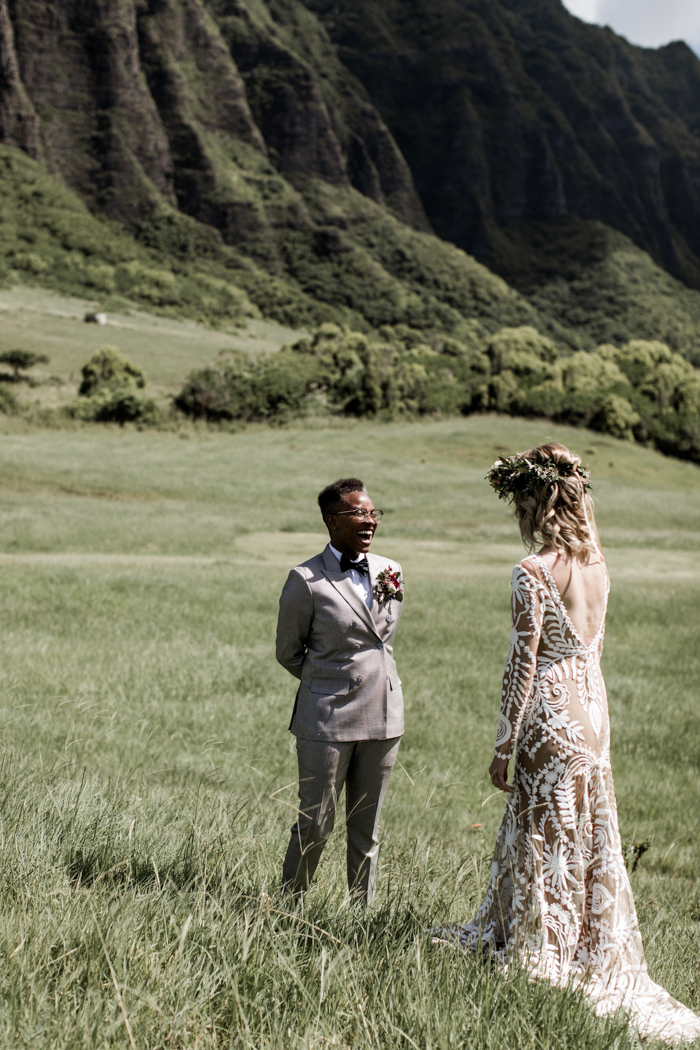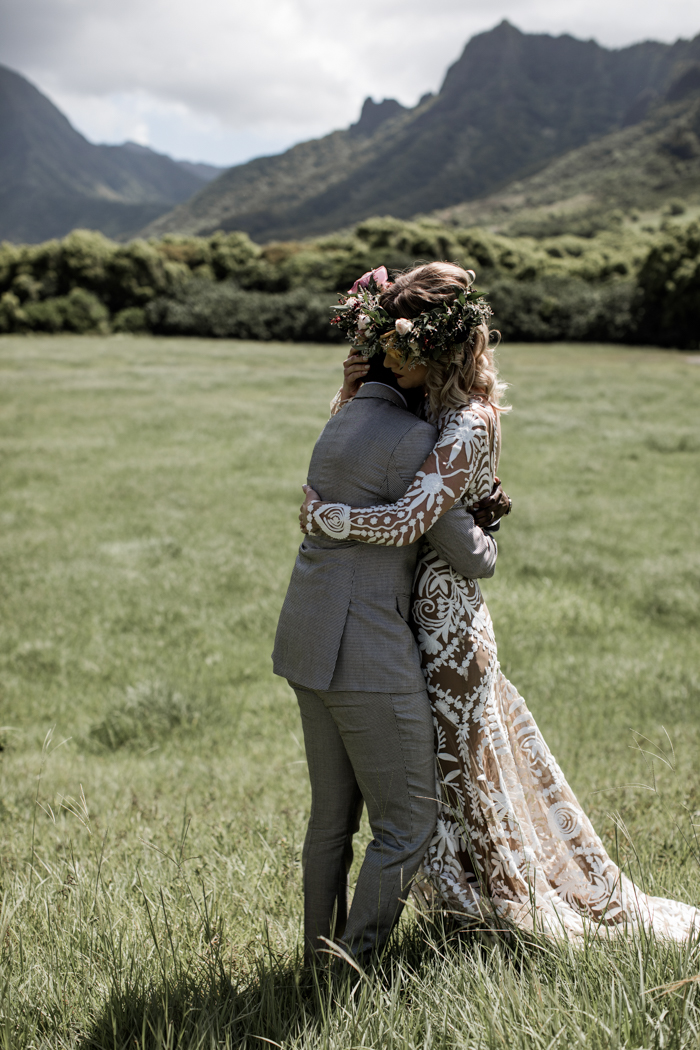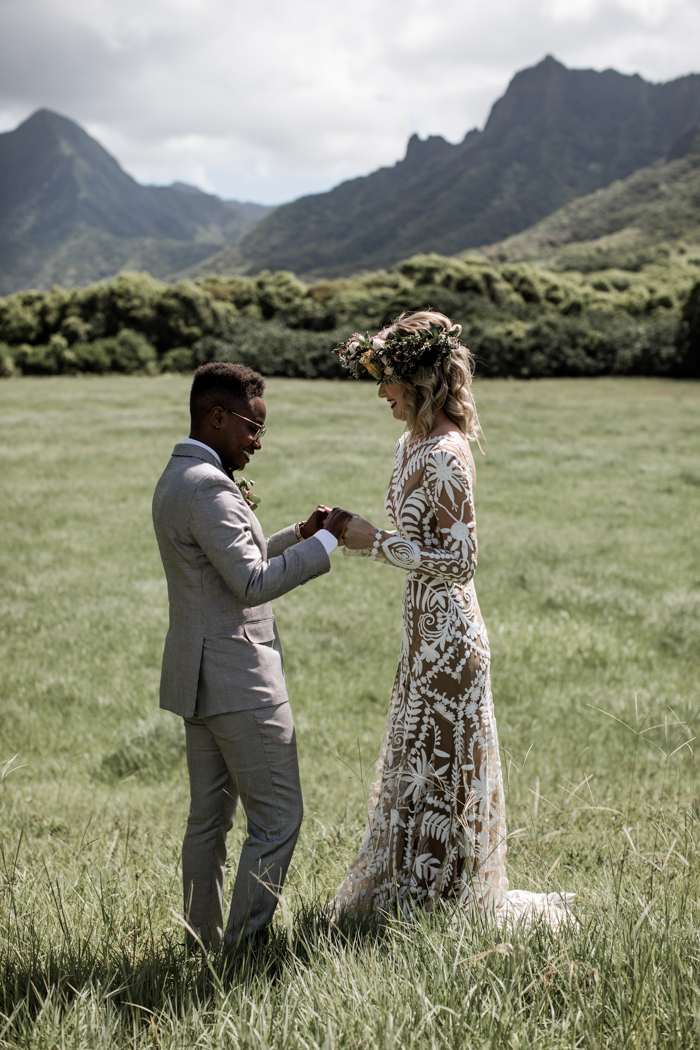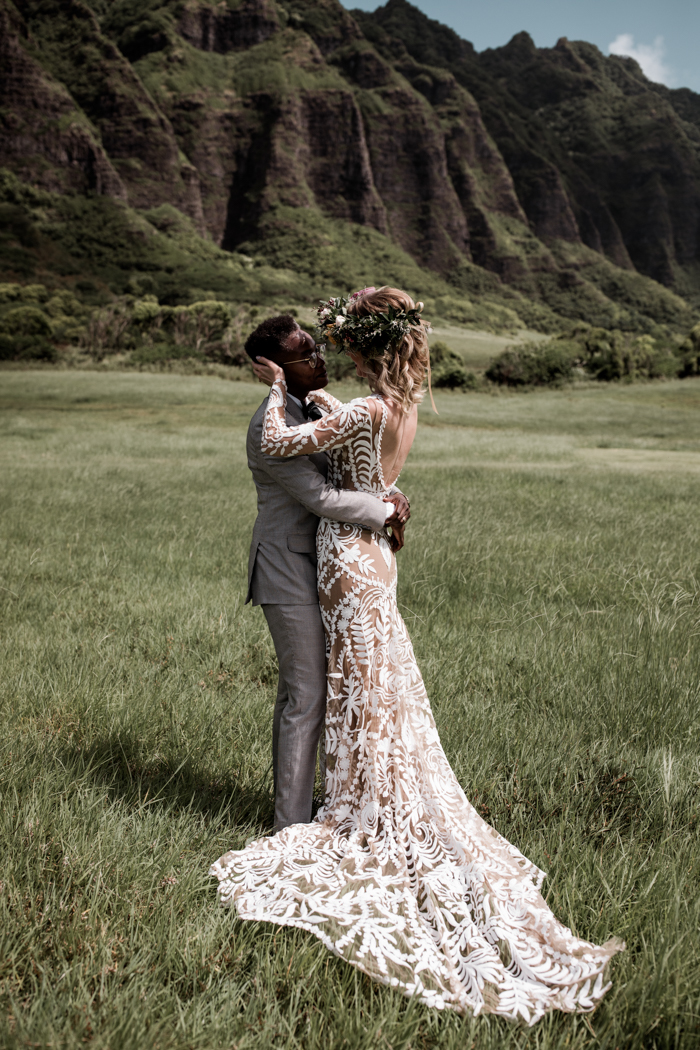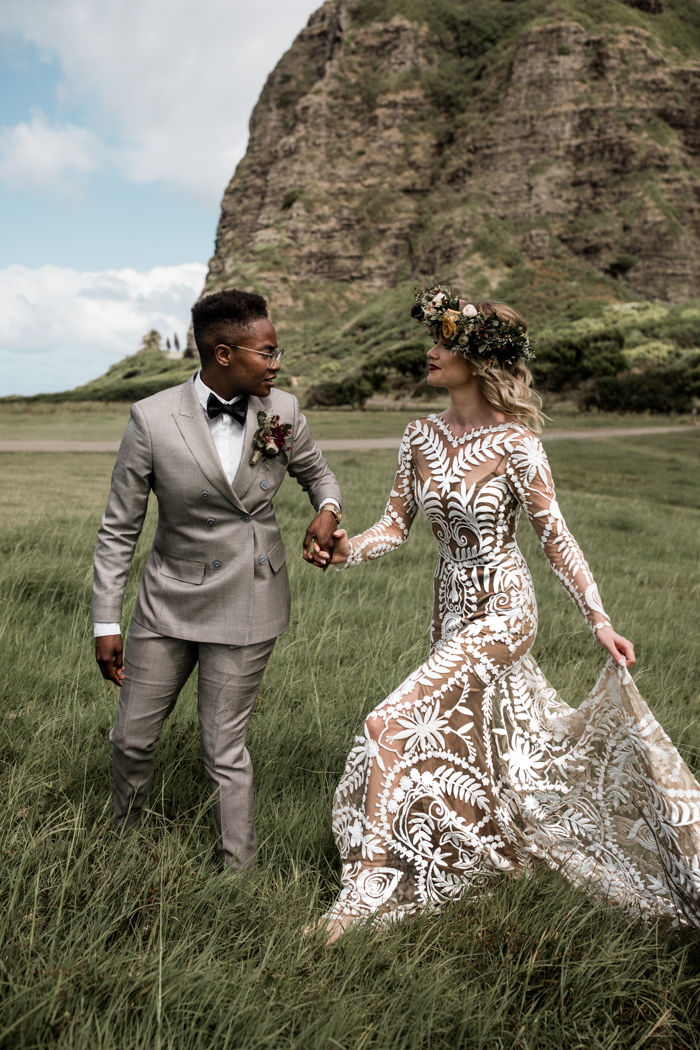 Our venue felt right immediately. It has a gorgeous view of the mountains which was important to us and although we didn't want a beach wedding, we still got to be next to a body of water which was nice. We knew we wanted to have our ceremony and reception at the same location and our venue had great separation of space for both events.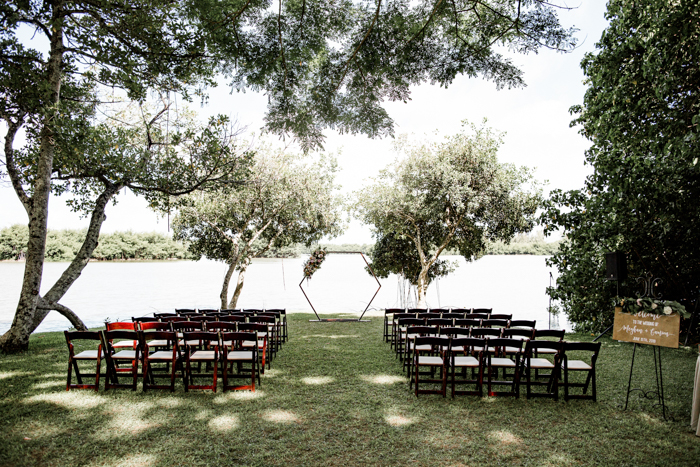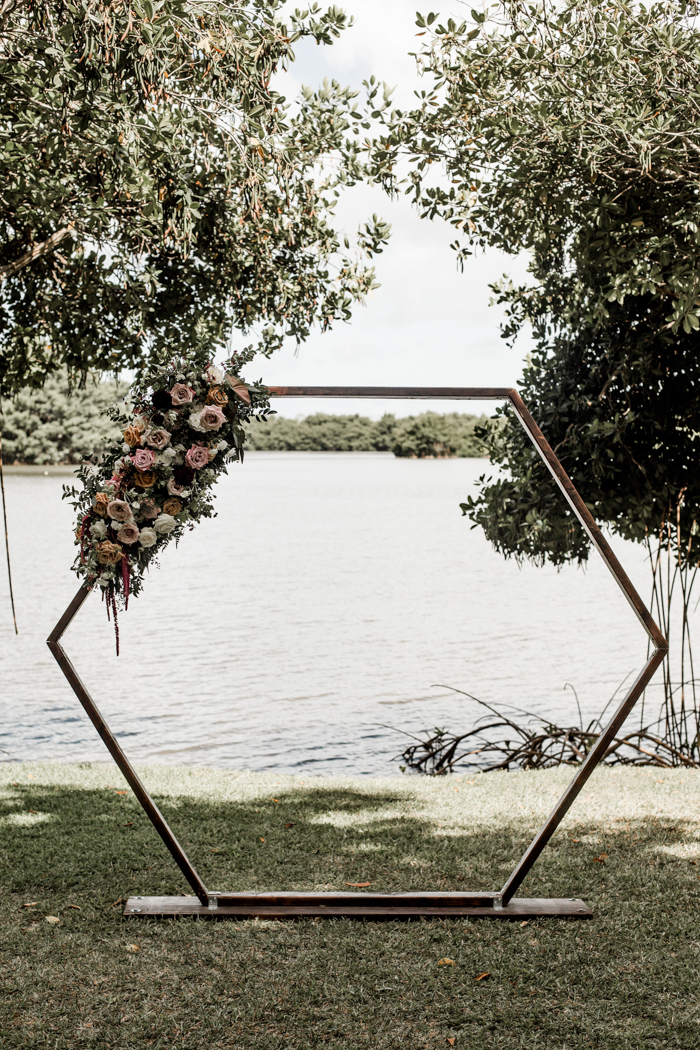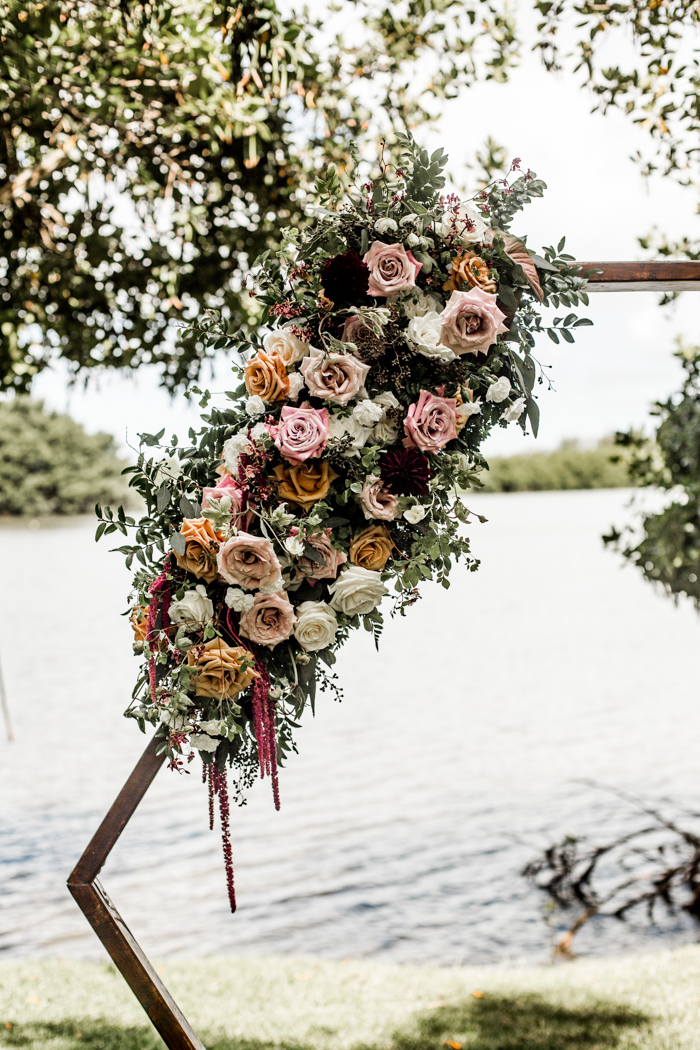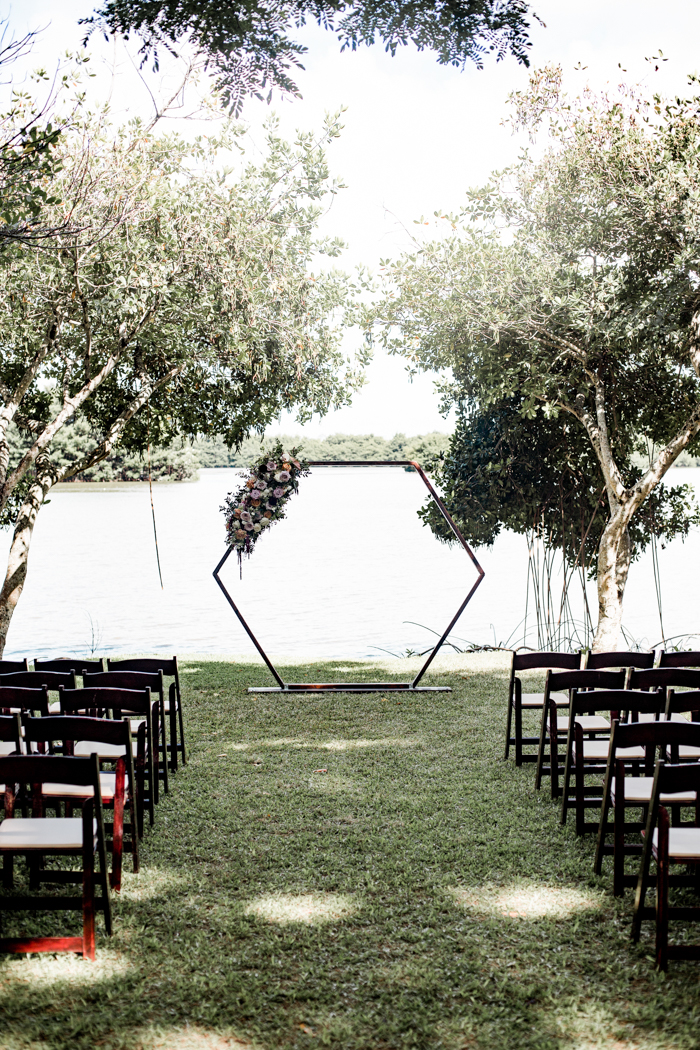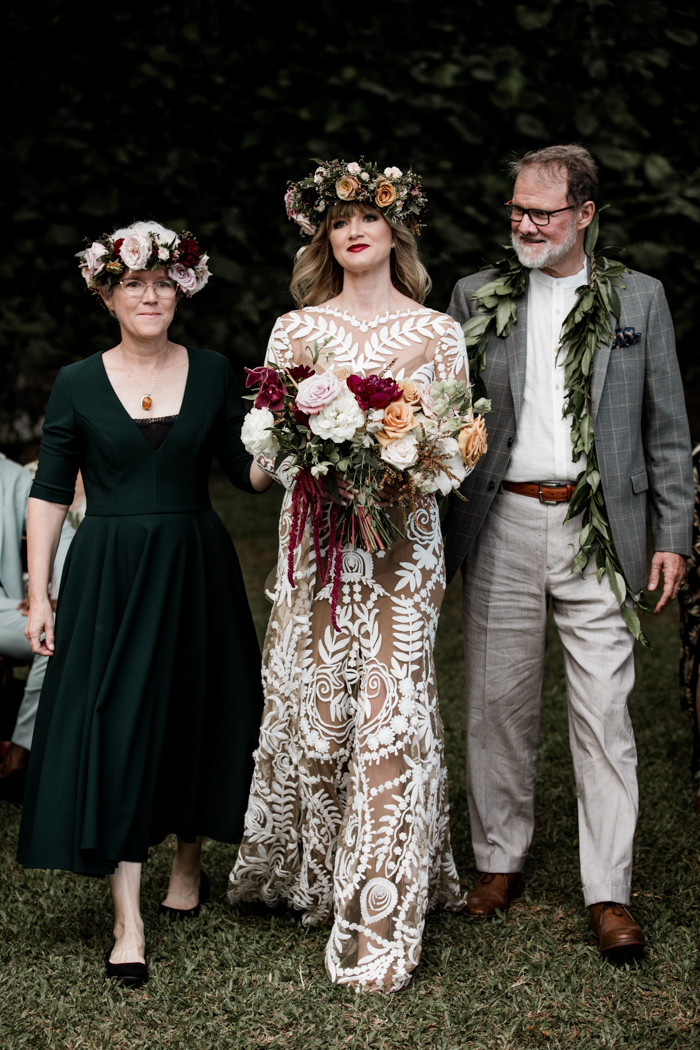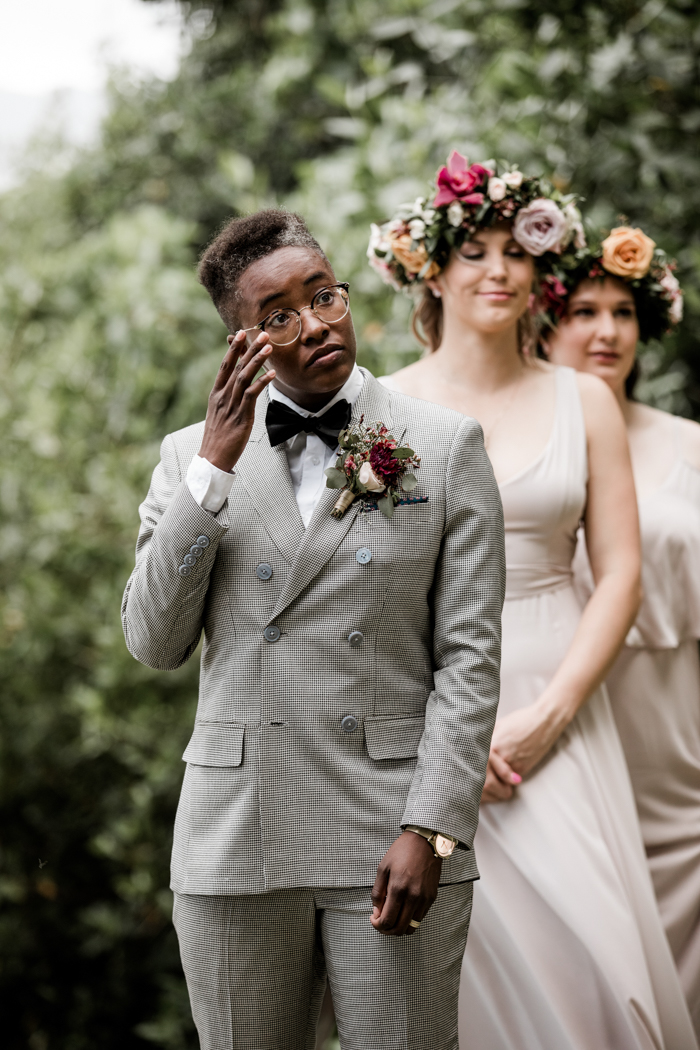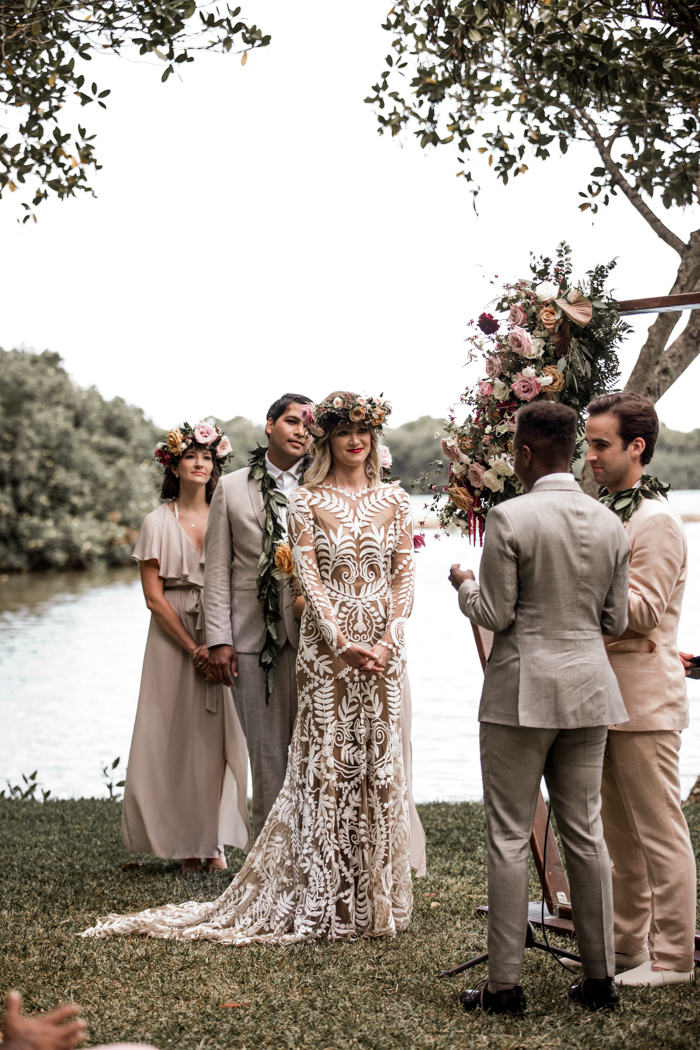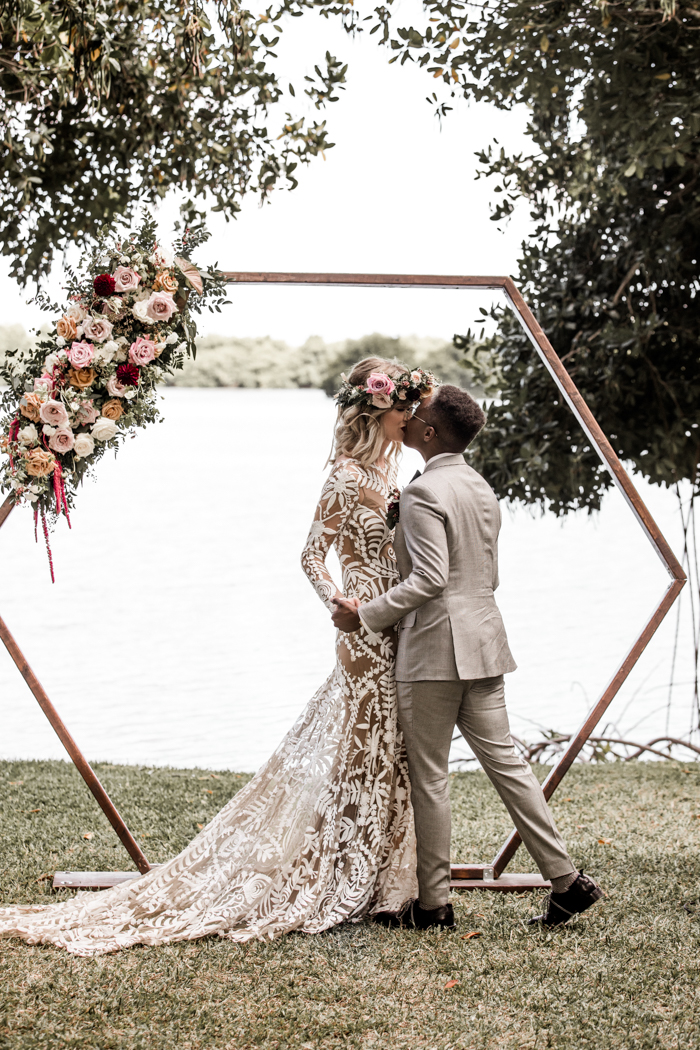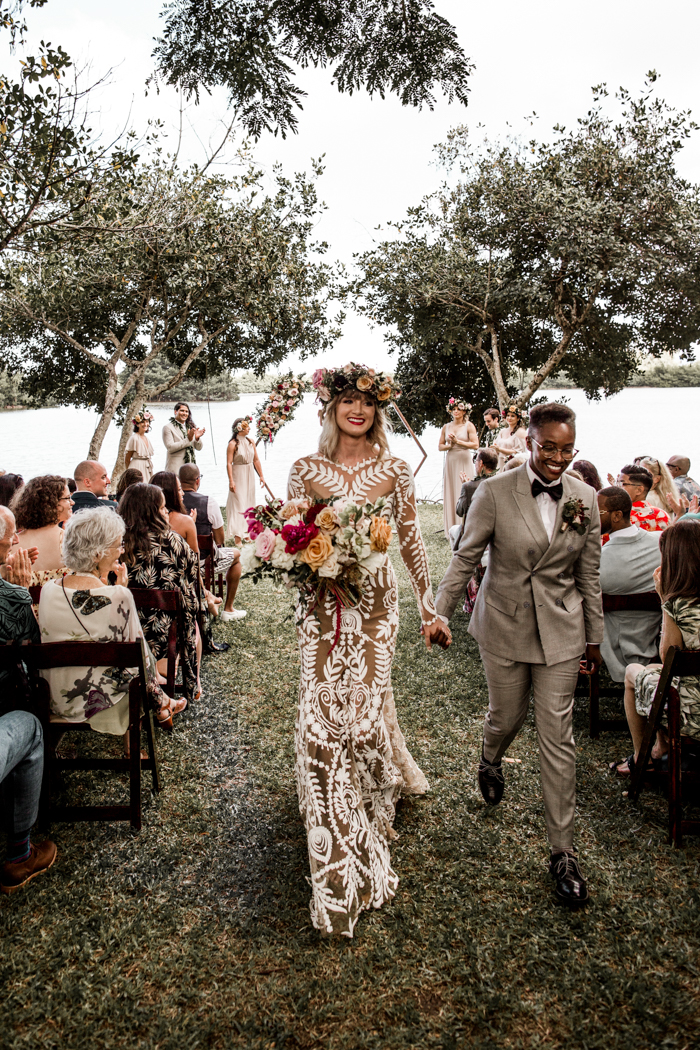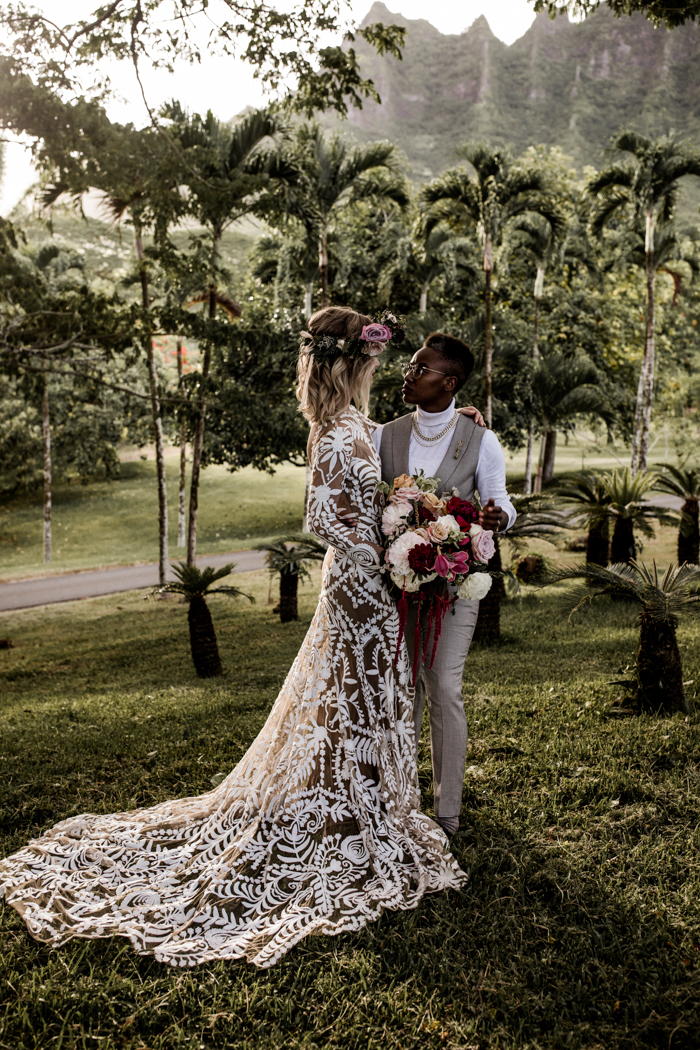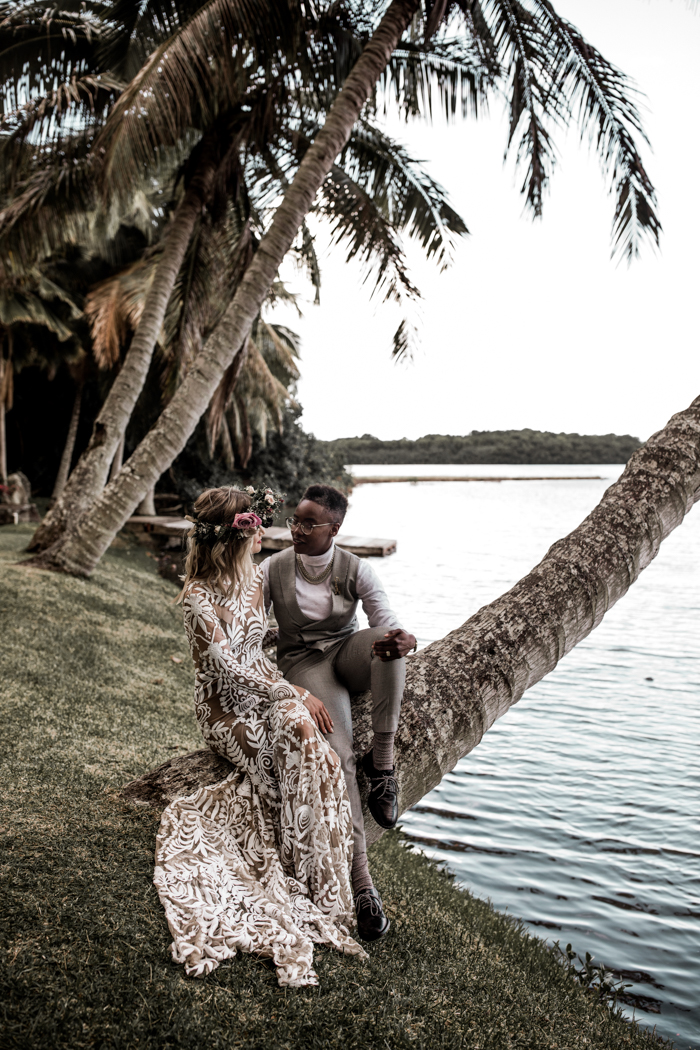 Our photographer was amazing. She is super creative and had us try a bunch of different things. She made us feel very comfortable and was incredibly professional.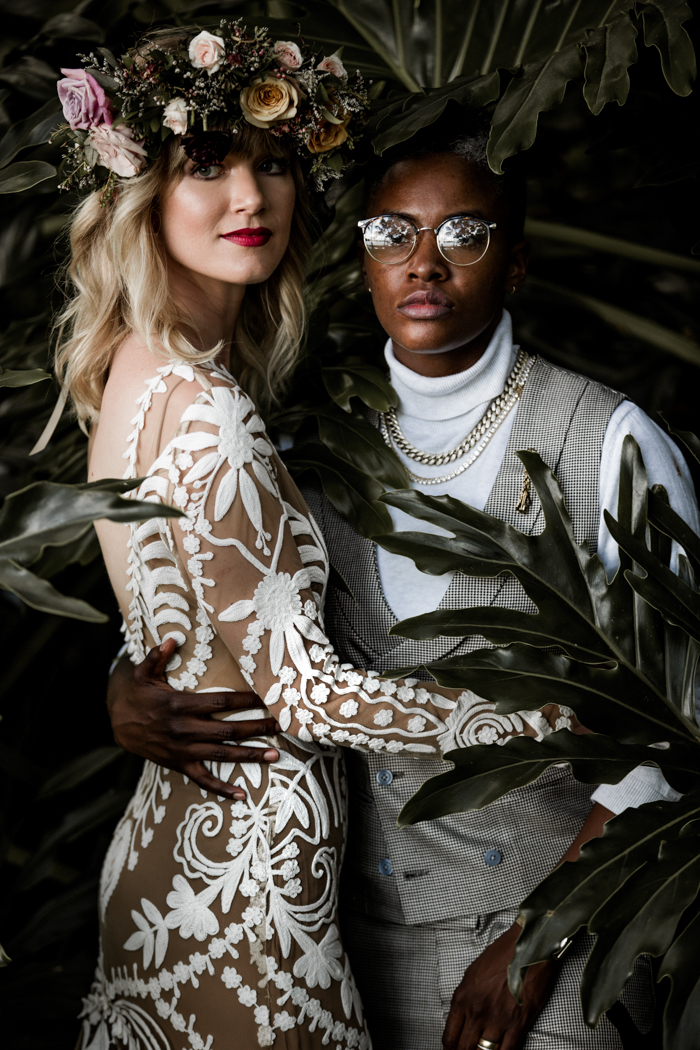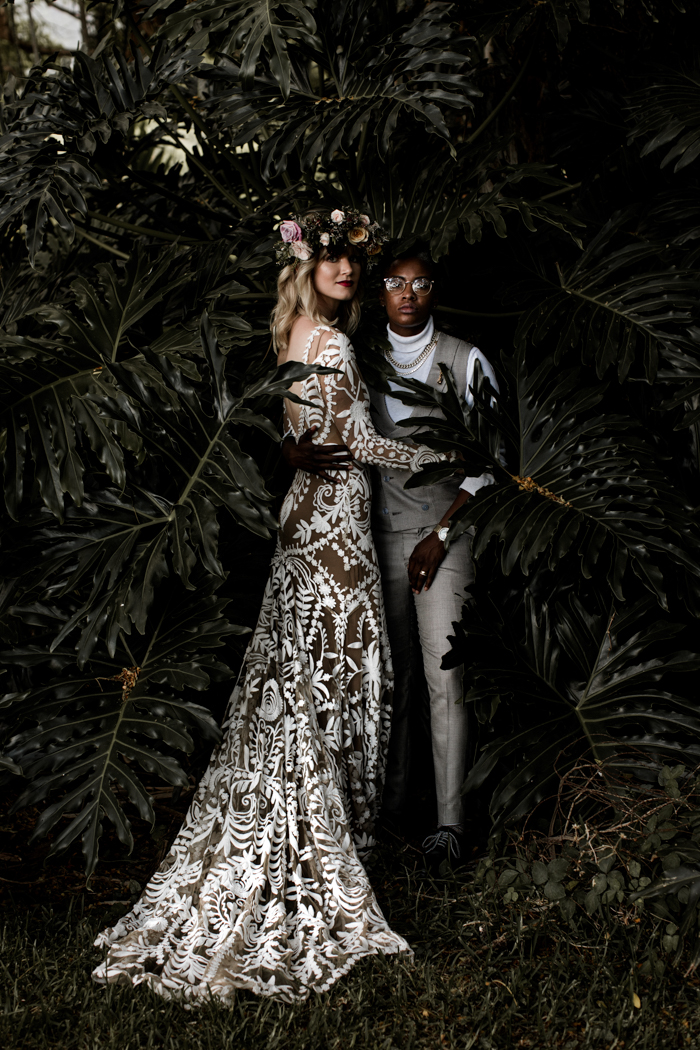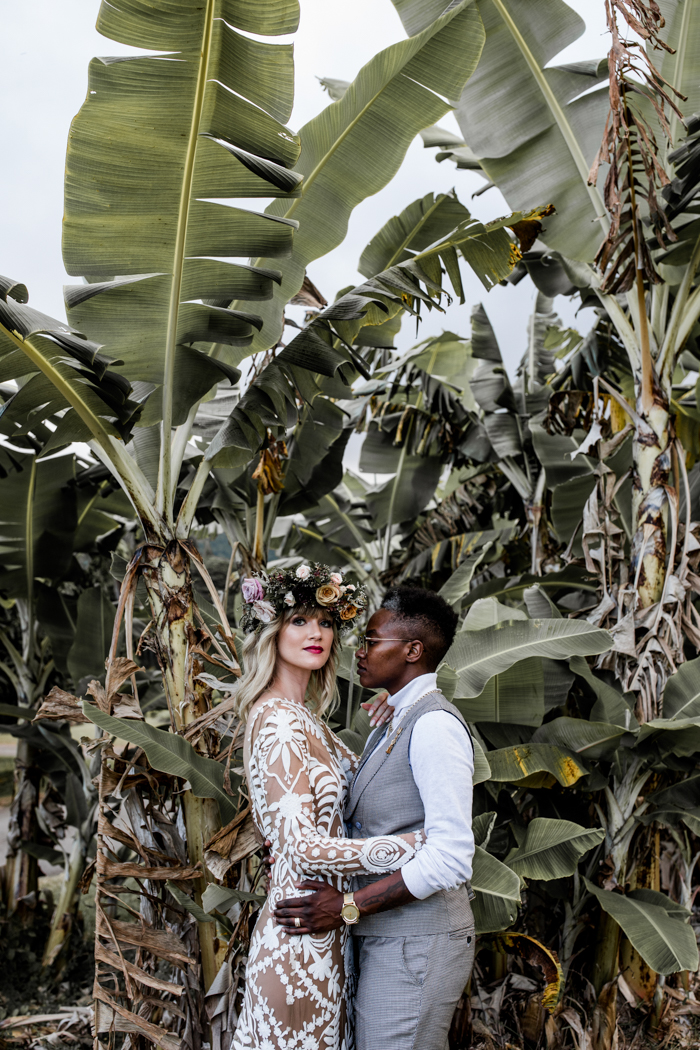 I fell in love with my dress immediately when I first saw it. It felt unusual to pick a long-sleeved dress when having an outdoor wedding in Hawaii, but I went for it anyway. Our wedding parties chose their own style of dress, but also stuck with a neutral theme that made the greenery of their hakus and maile leis really pop.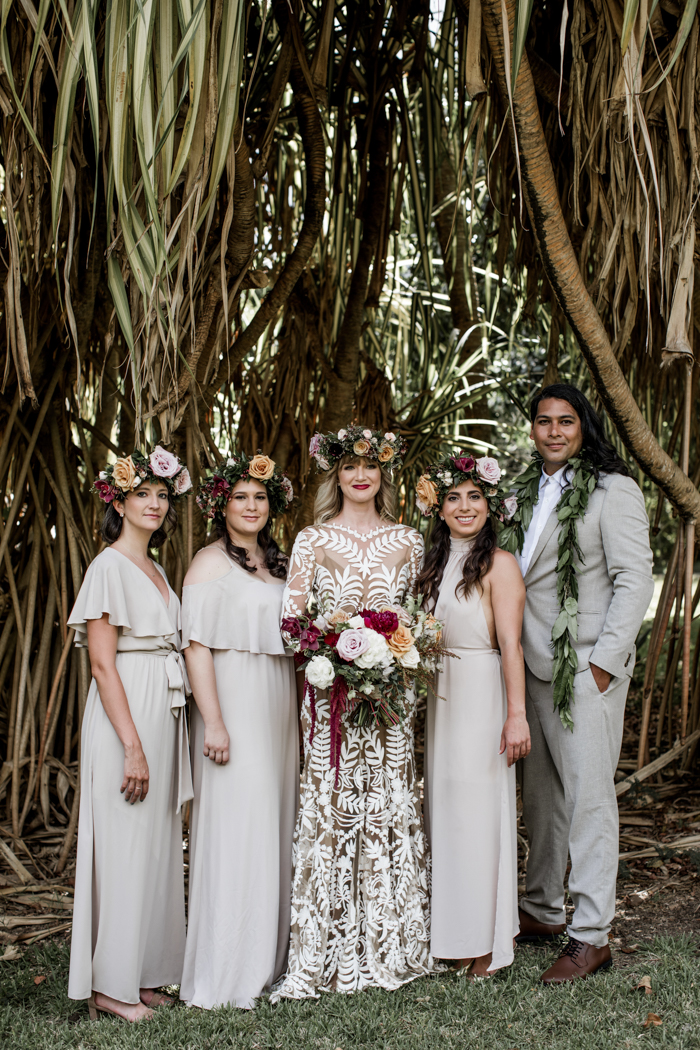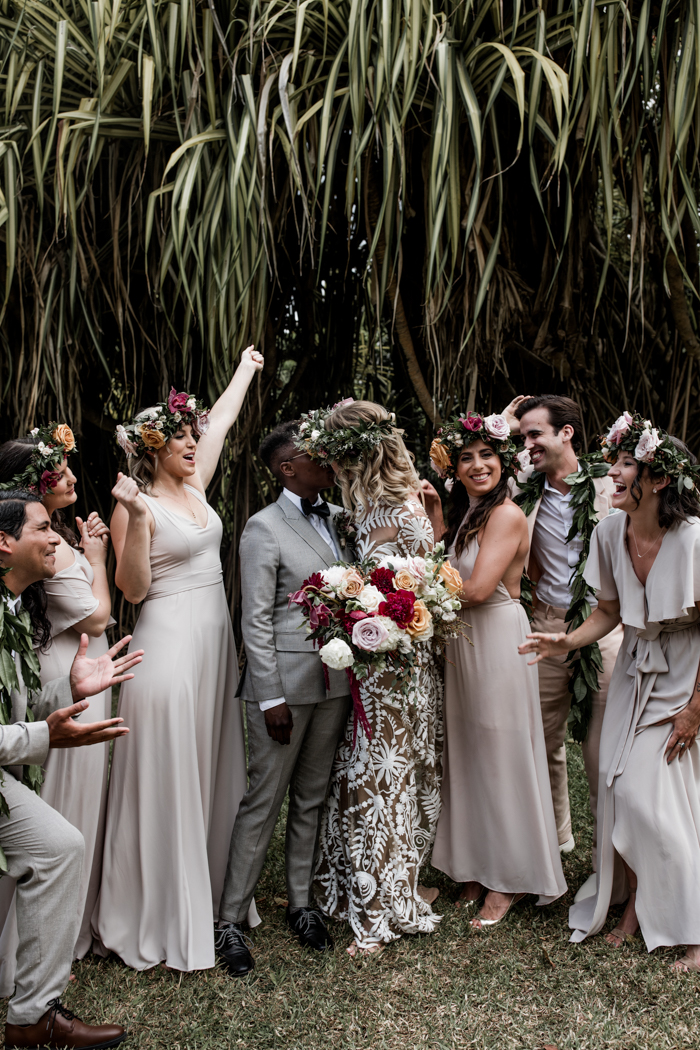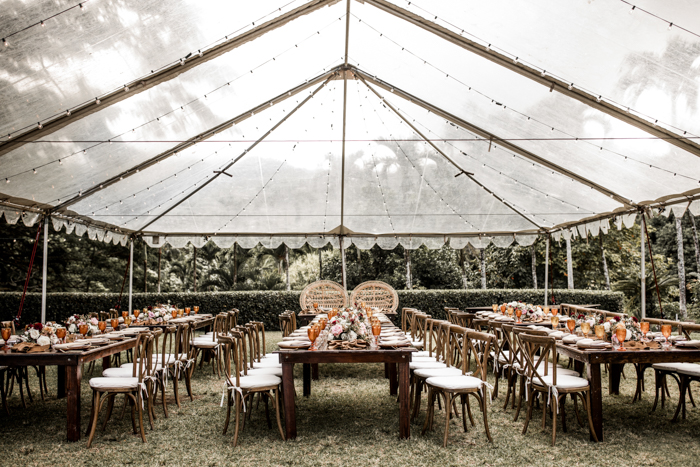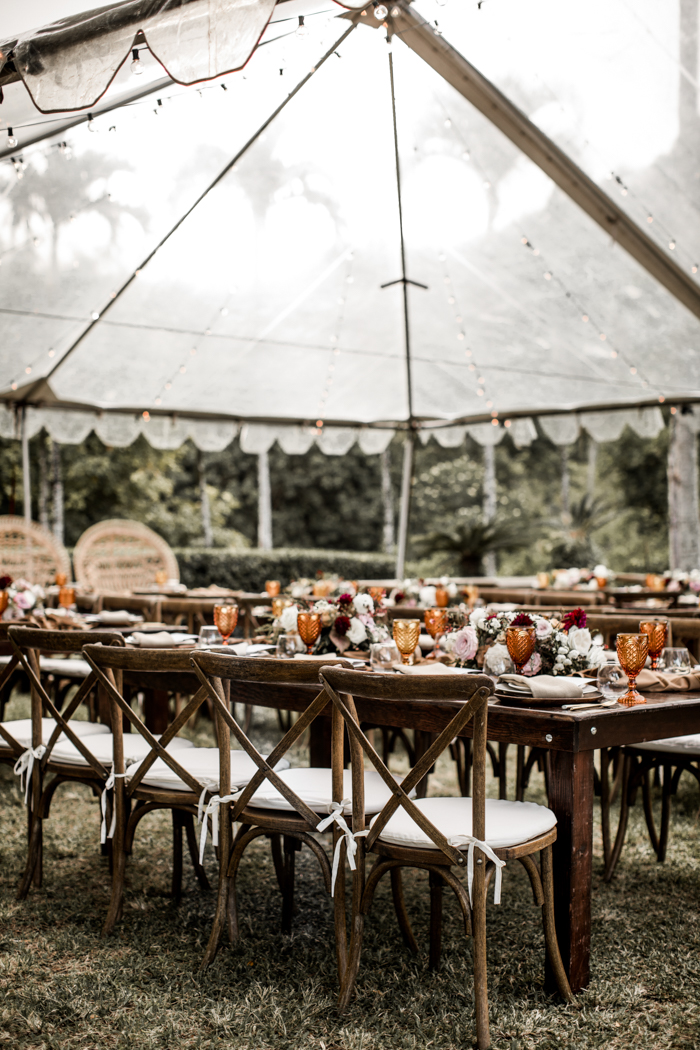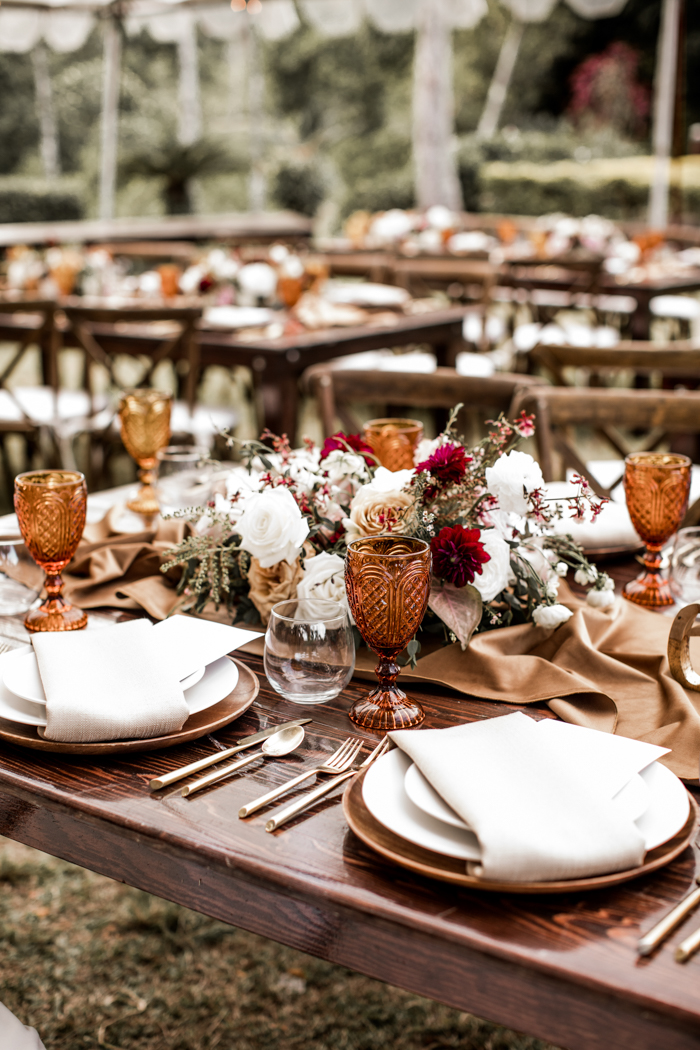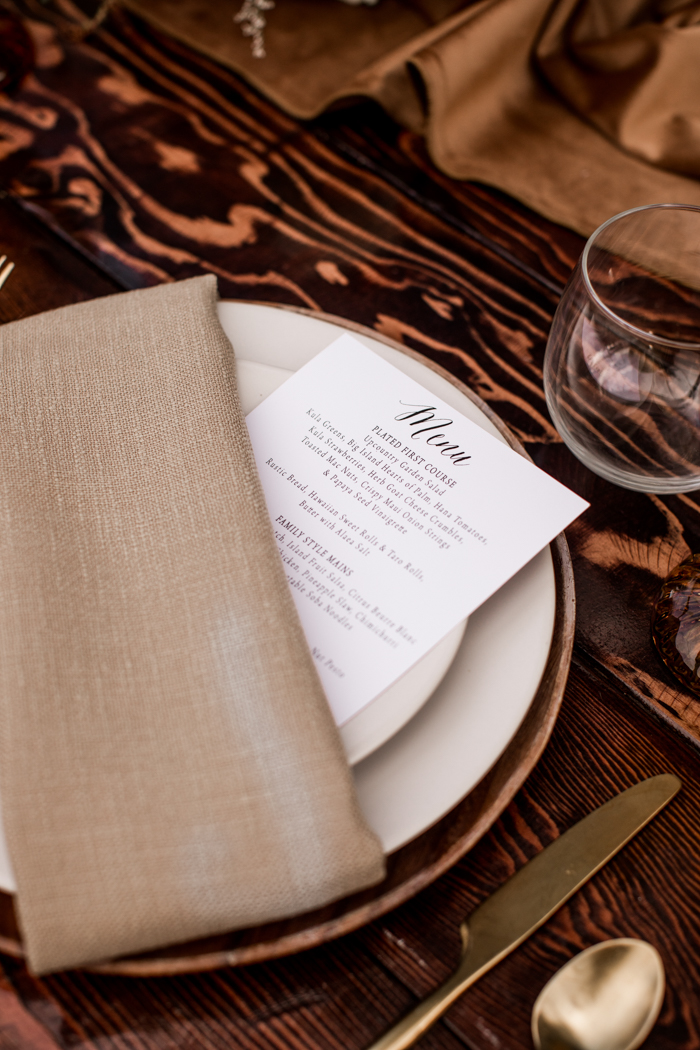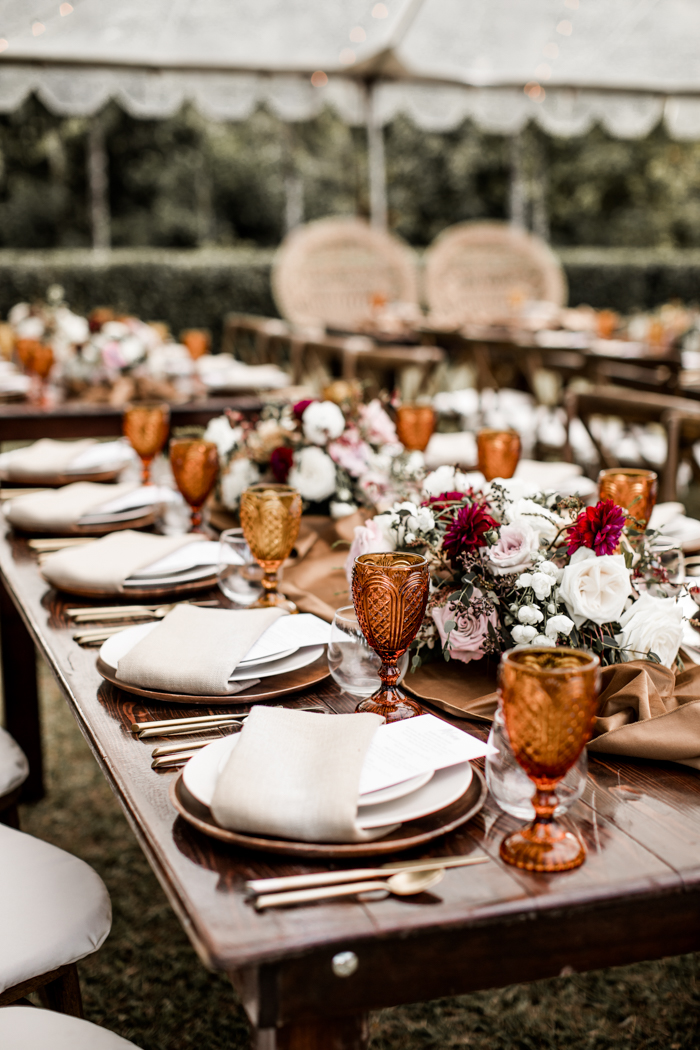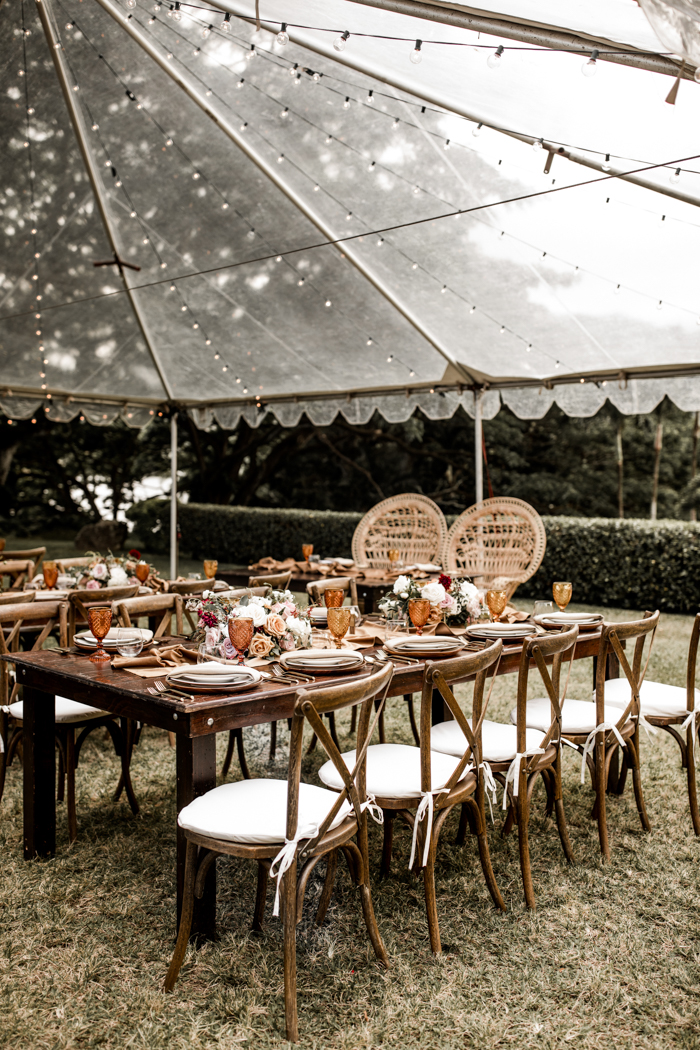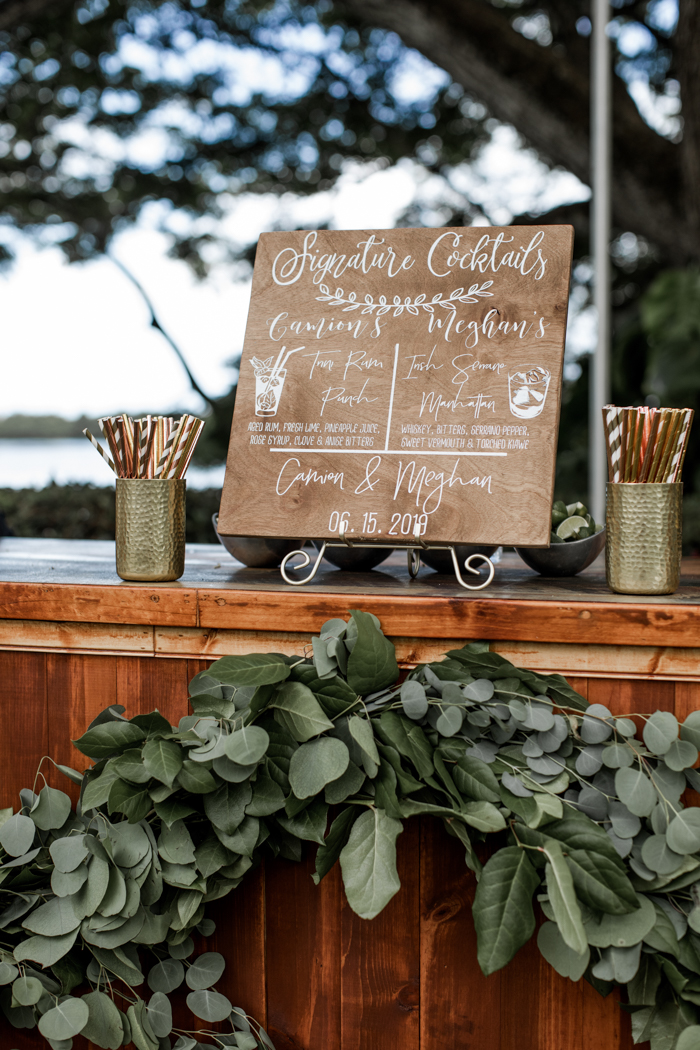 All of our vendors were amazing. We probably had the most fun coming up with our signature cocktails with Stir Beverage- they were called "Trini Rum Punch" & "Irish Serrano Manhattan" to celebrate the flavor of our different backgrounds.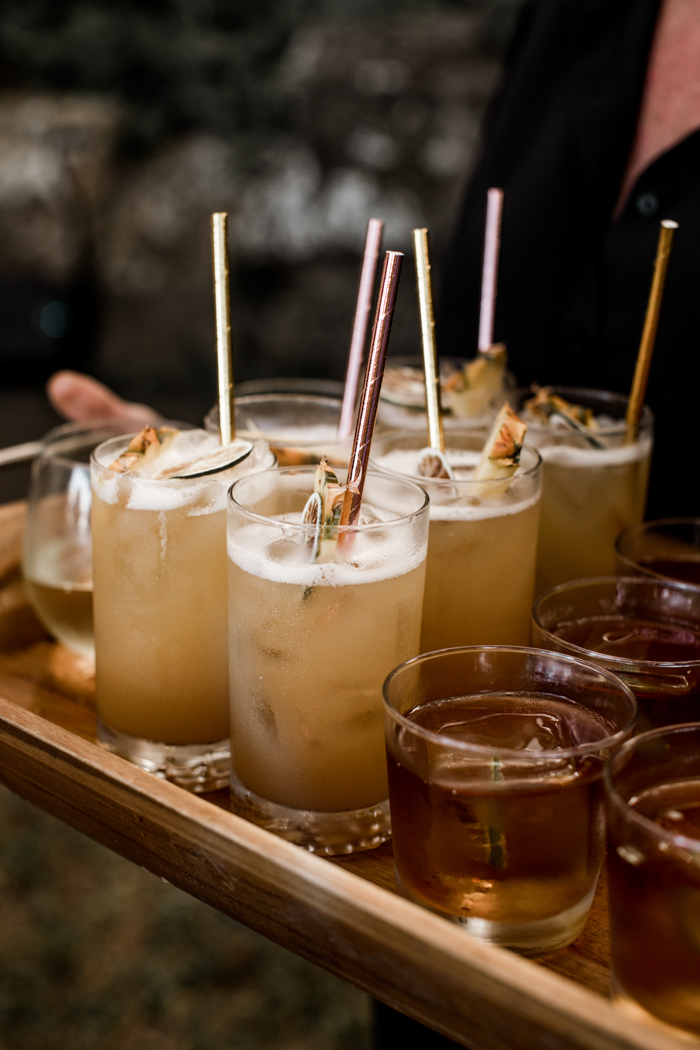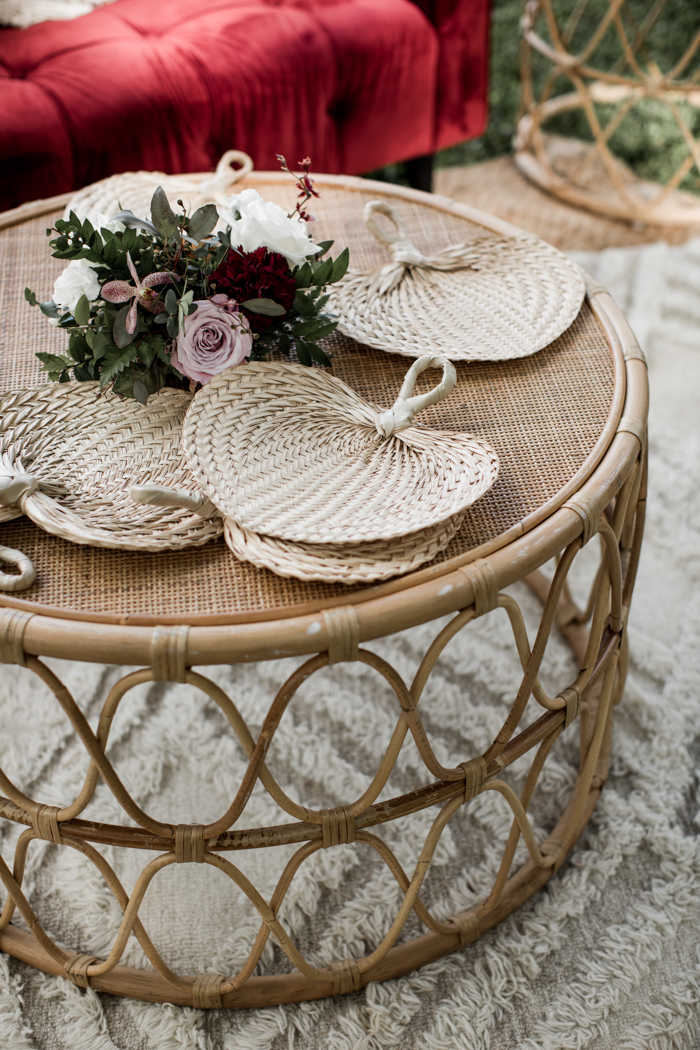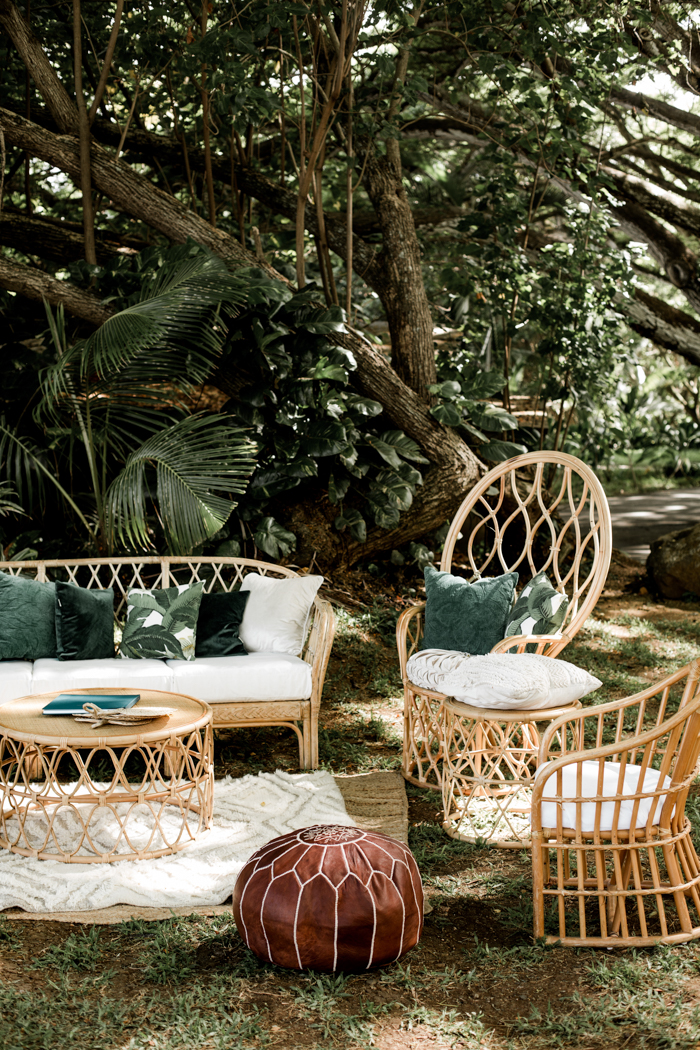 We gave out mini Kona Coffee gift bags that said "the perfect blend." We're both avid coffee drinkers and wanted our guests to have a taste of the very best!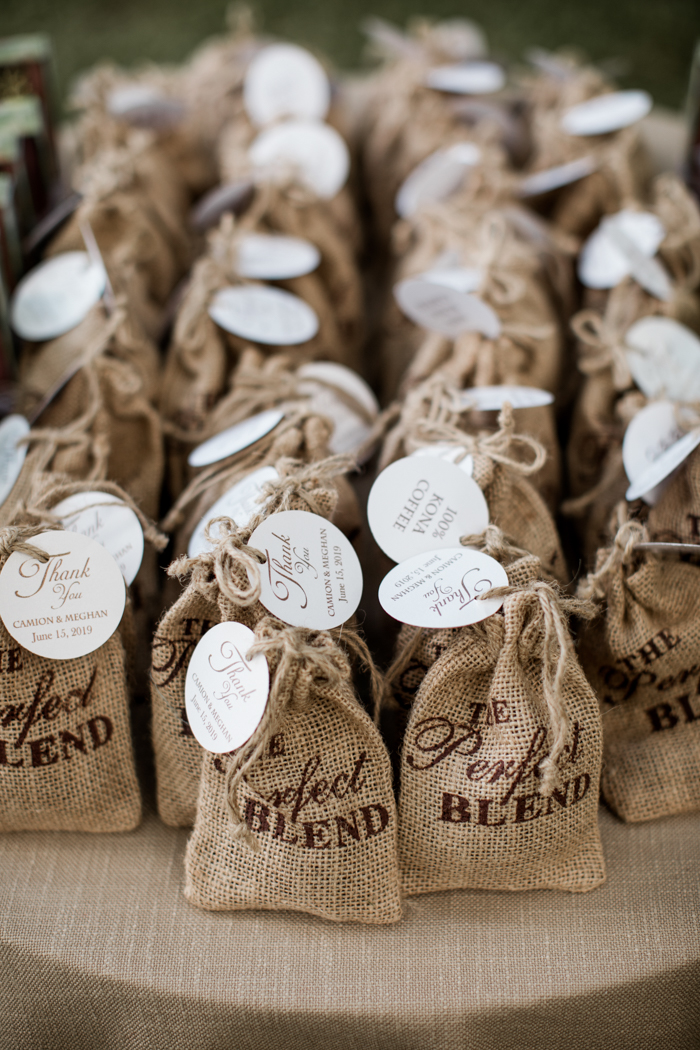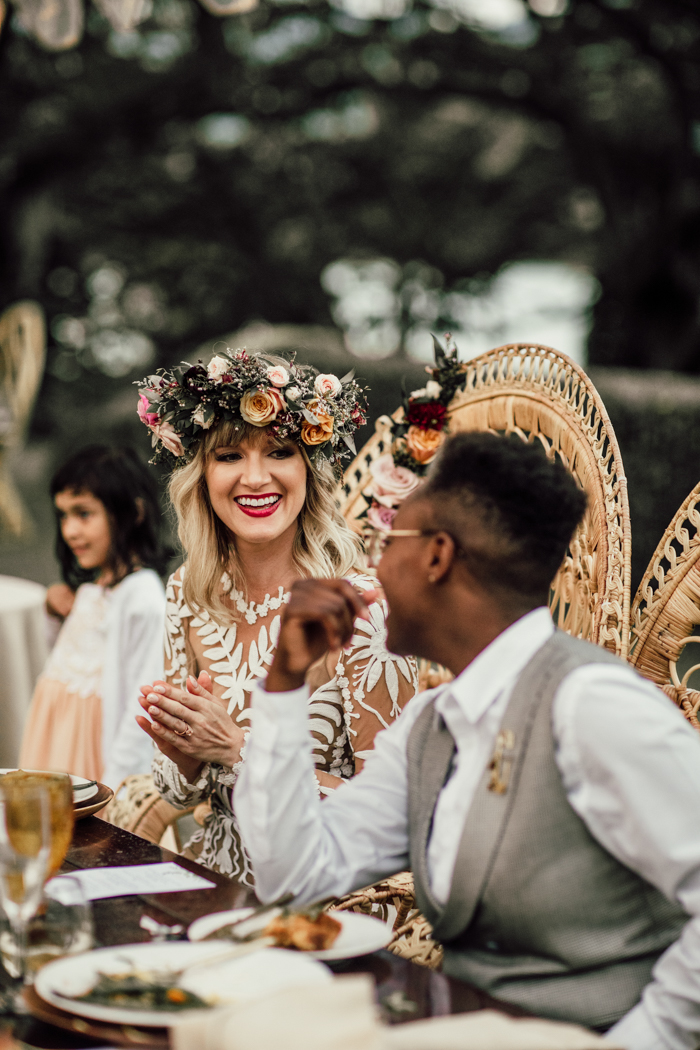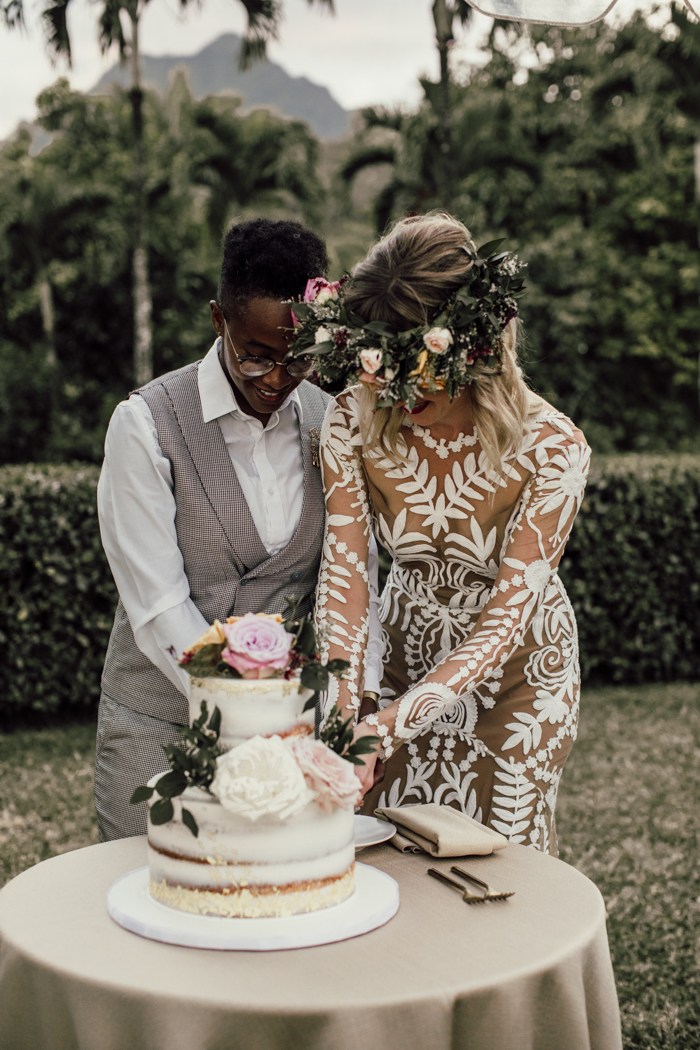 Congratulations, Meghan and Camion, and many thanks for sharing your Moli'i Gardens wedding with Junebug! Searching for more Hawaiian wedding inspiration?