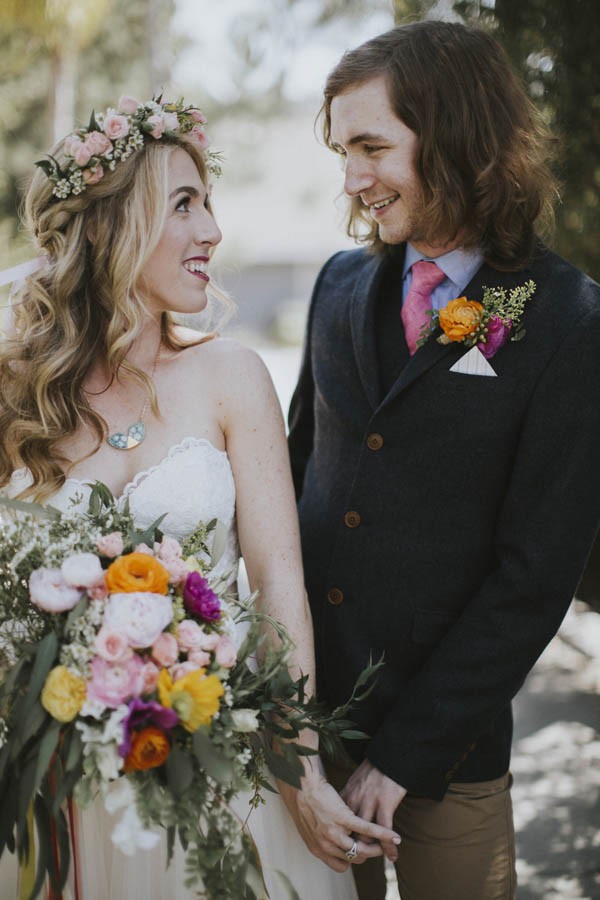 When we found out that Rebecca planned the entirety of her DIY wedding while being a wedding photographer and a full-time master's degree student, we knew we were in for a treat! This powerhouse bride and her incredibly supportive groom got hitched at California's Slate Barn and Gardens. Every inch of the venue was packed with amazing bohemian DIY details like handmade tassels, a super creative guest book, and the cutest dessert table decor. Victoria Carlson Photography captured Rebecca and John's amazing wedding with the most stunning natural light and an incredible array of emotion.
The Couple:
Rebecca and John
The Wedding:
Slate Barn and Gardens, Vista, California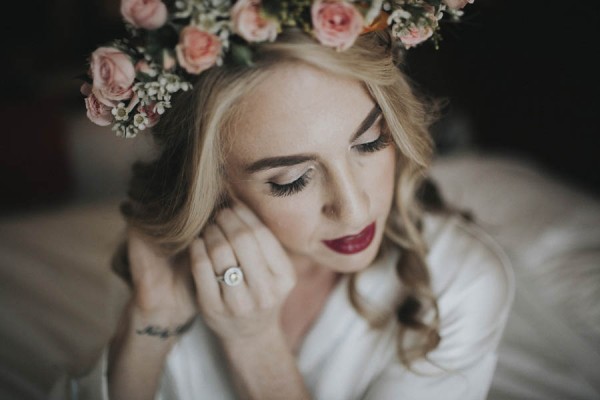 Rebecca: The most important thing in the planning process for me was creating a lovely DIY wedding. We wanted our wedding to reflect us, as most couples do, however I knew I wanted to create a one of a kind, colorful, "do it myself" wedding look. And it turned out wonderfully, when I was able to see how everything came together in the end!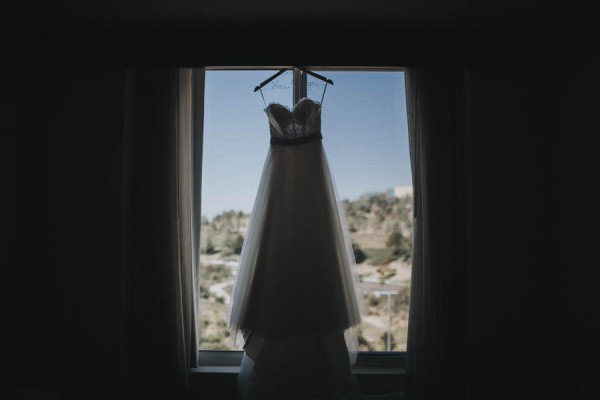 I knew I wanted to wear a flat shoe so I could dance and walk around in the grass and on concrete all night. I wanted my shoes to reflect my personality, be comfortable, and to match the theme of our wedding. I saw these beautiful floral flats by Ivanka Trump a couple months out from our wedding date that had yellow, red, and orange jewels on the toe and were covered in a lovely floral pattern in our wedding colors. I knew they were the ones from the moment I saw them as well!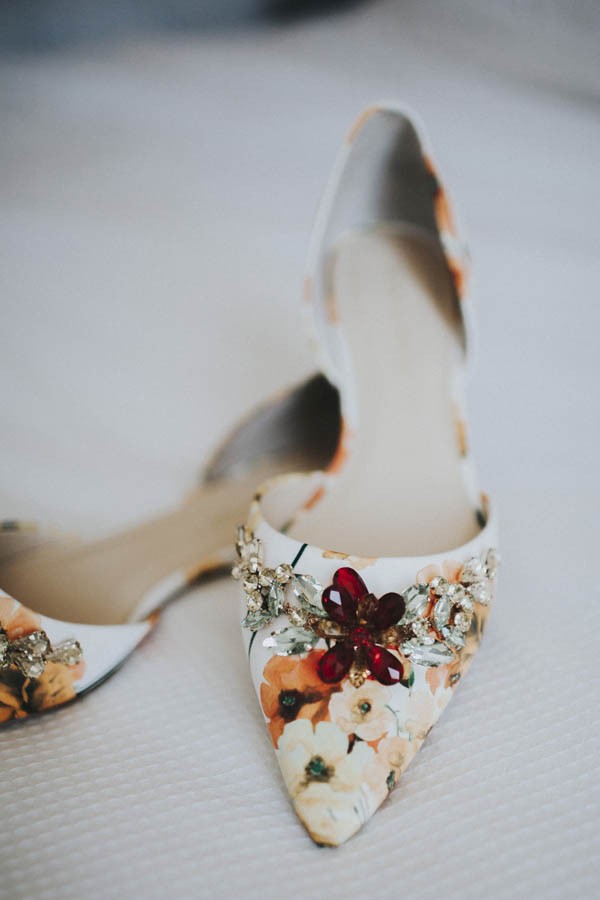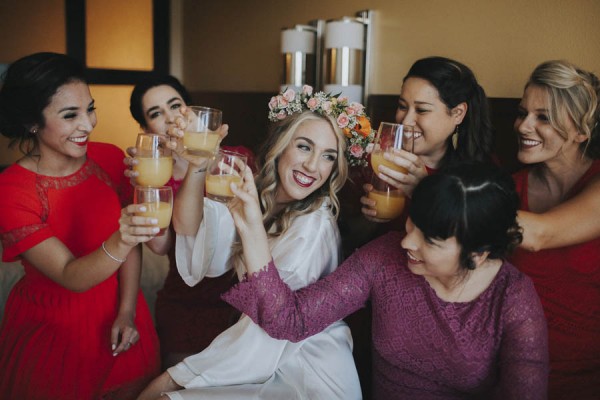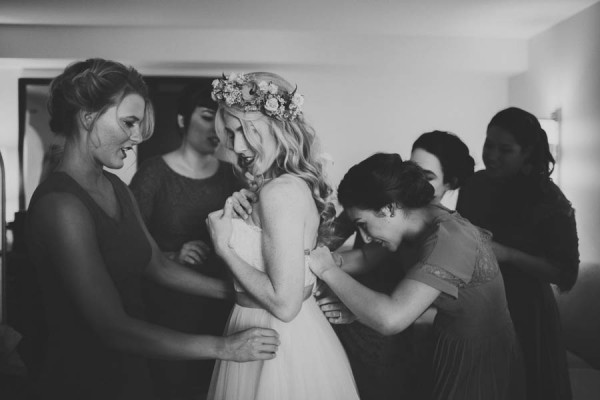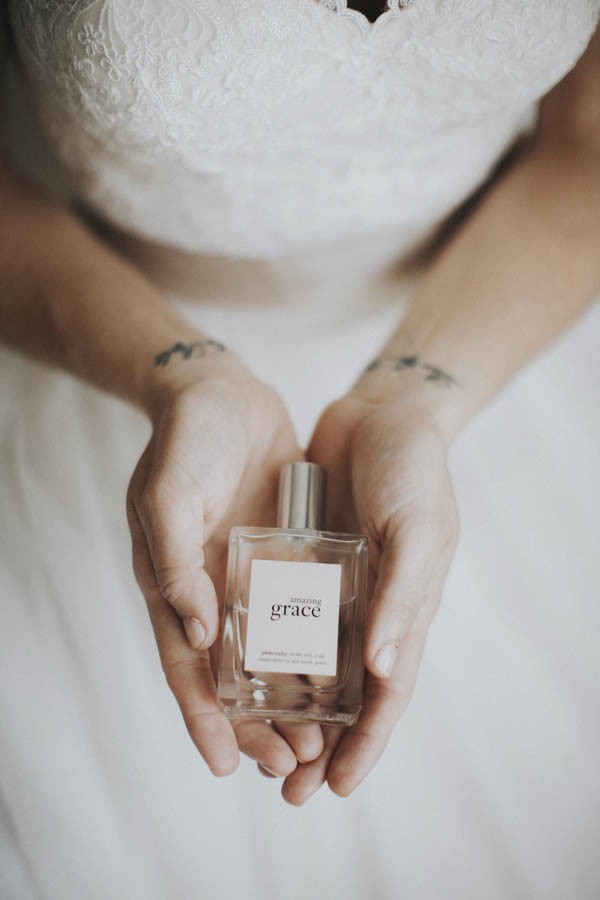 I love supporting small businesses, so I purchased both my necklace and my bracelet off Etsy. My necklace was made by Quiet Clementine and totally reflects my style (it was my something blue). I love how it acted as a statement piece! My bracelet was rose gold and was made by Mignon and Mignon off Etsy, and has the coordinates of Vancouver, WA where John and I met.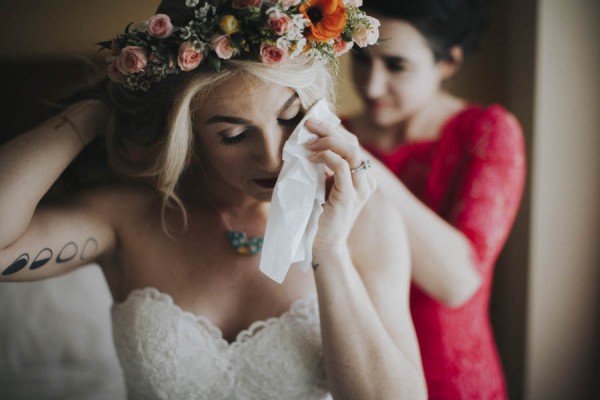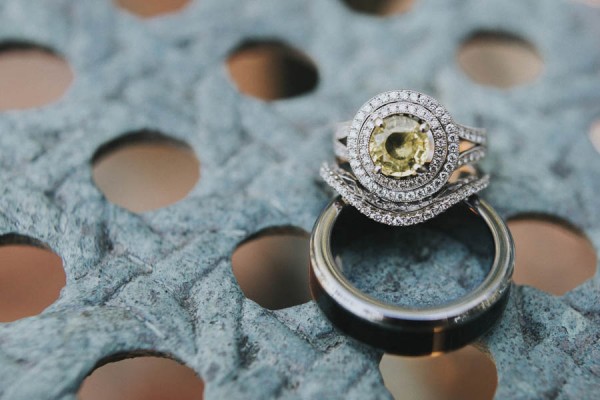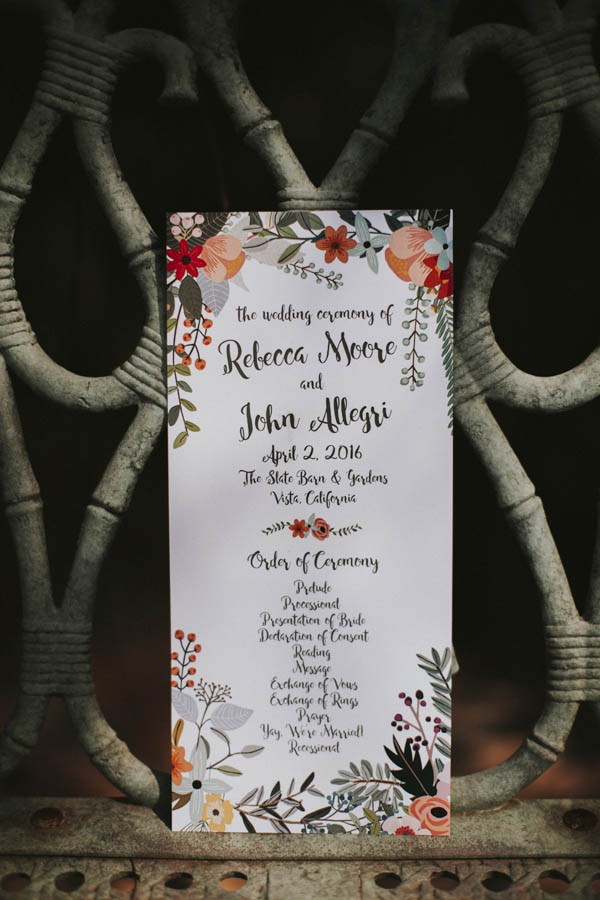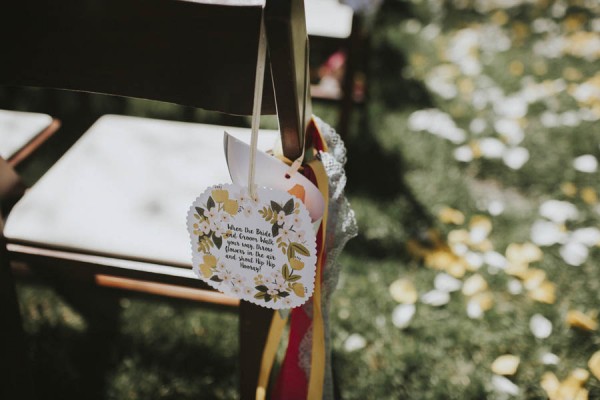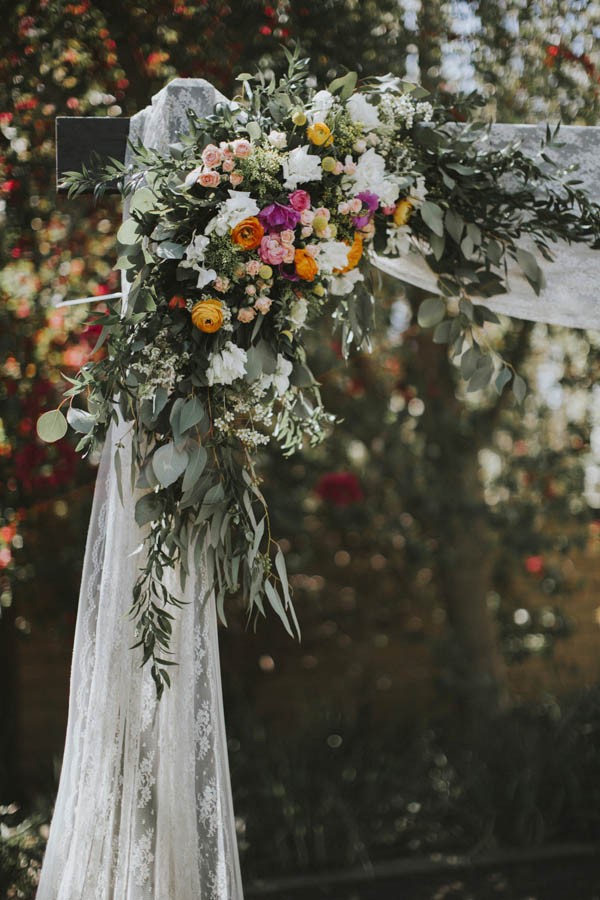 John: What was most important for me would have to have been just supporting Becca mentally and emotionally through the planning process since Becca (at the time) was working a full time job, working on her masters degree full time, and planning our entire wedding/creating all these DIY elements. I always made sure she was never (completely) stressed with all she had going on at the time- and if she was it was time for a date night!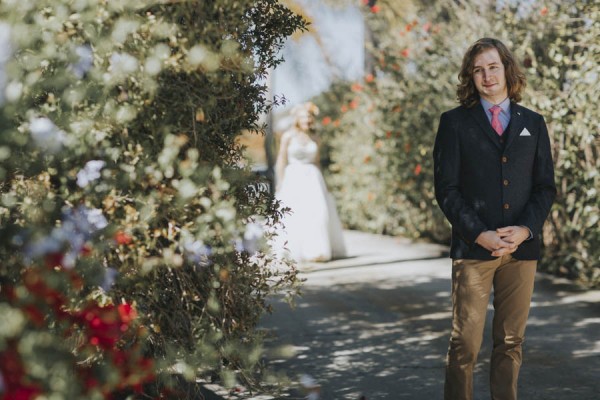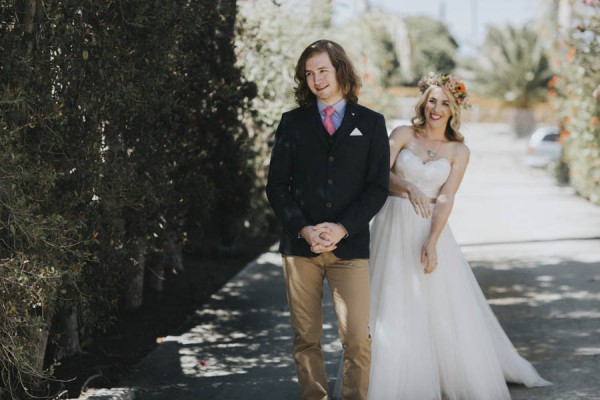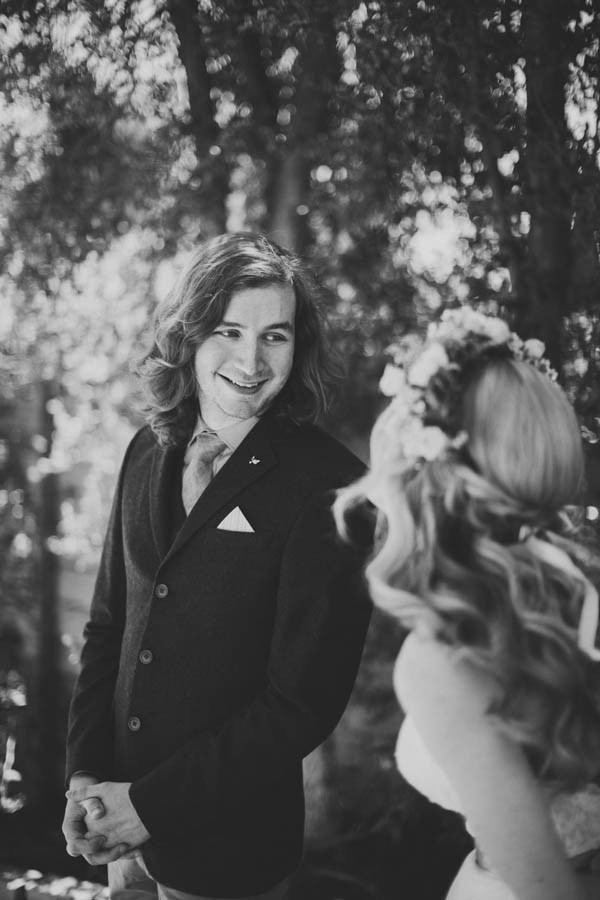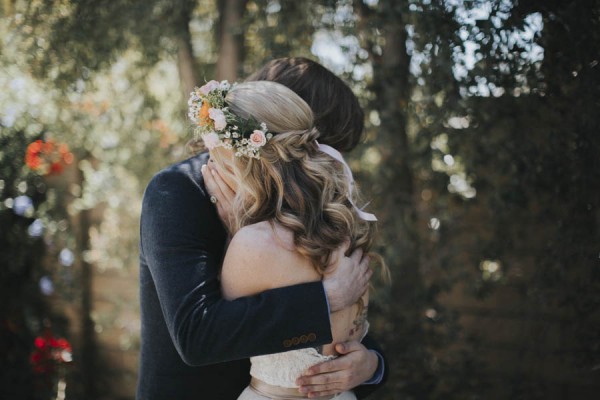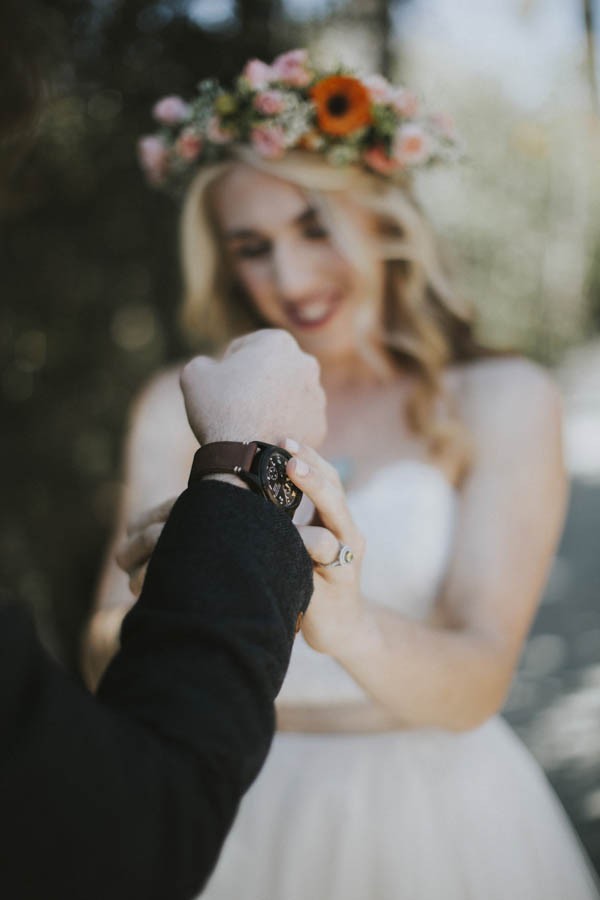 My mom and I went looking for a dress one week after I got engaged, and found it at the first place we went! It was the second dress I tried on, and I knew it was the one!! It has a gorgeous sweetheart neckline with a scalloped edge that tapers off at my lower back, light sequins across the bodice, and drapes down from my waist into a flowy train of English tulle.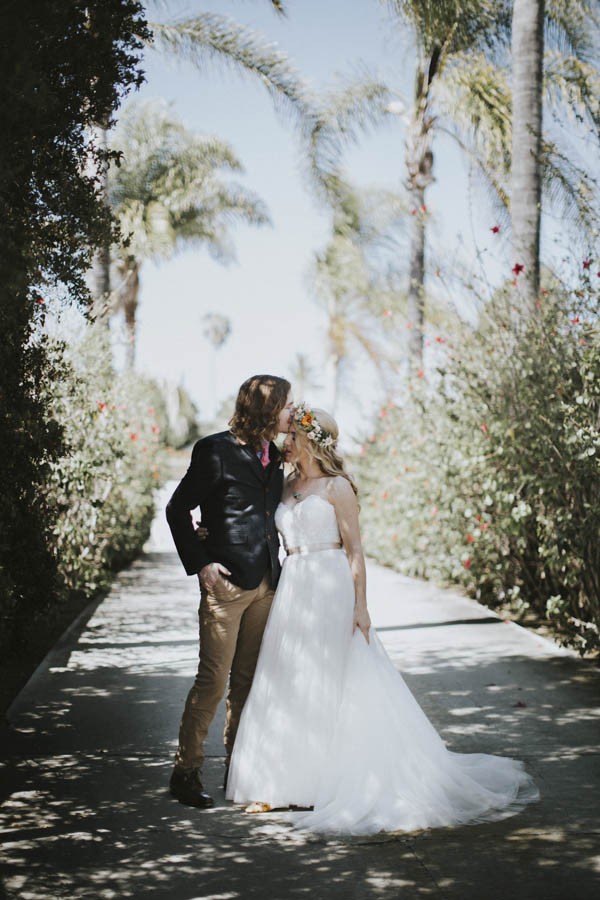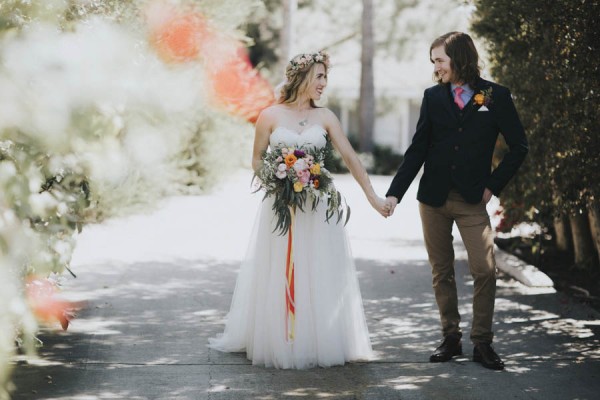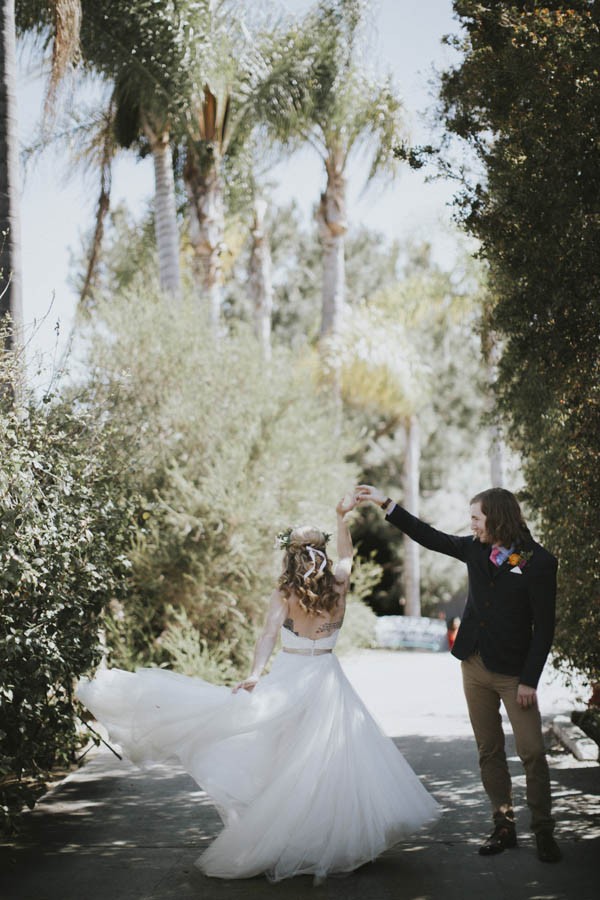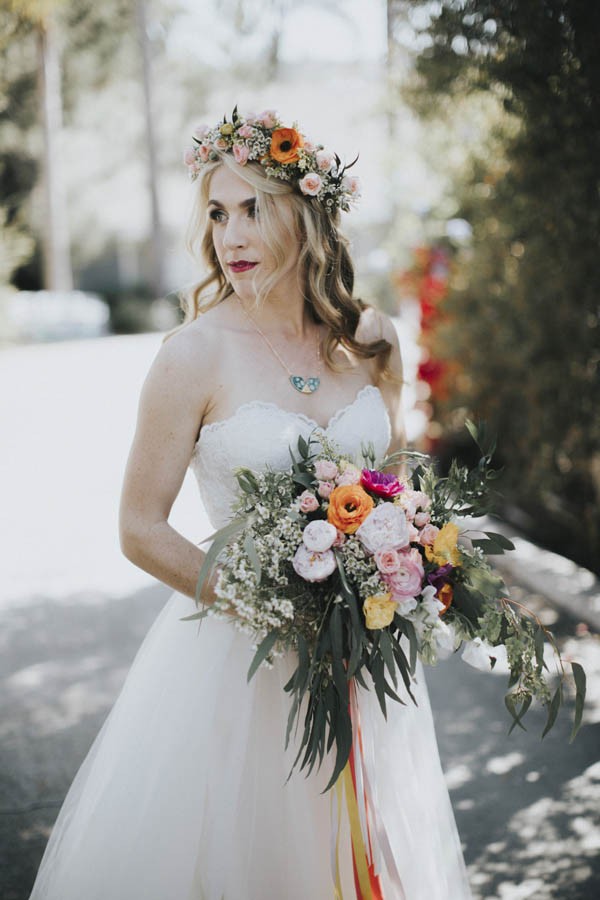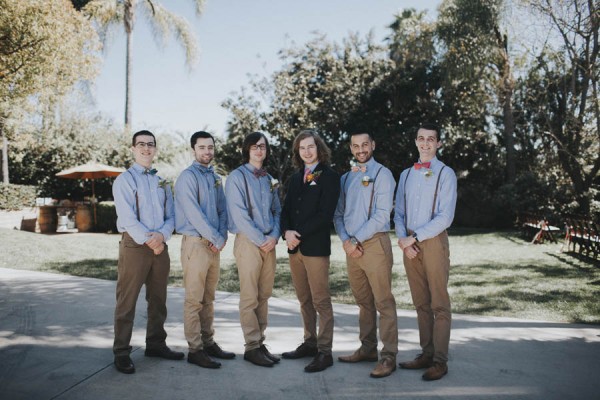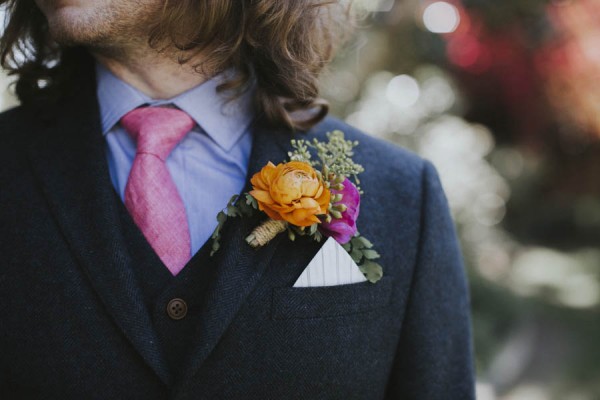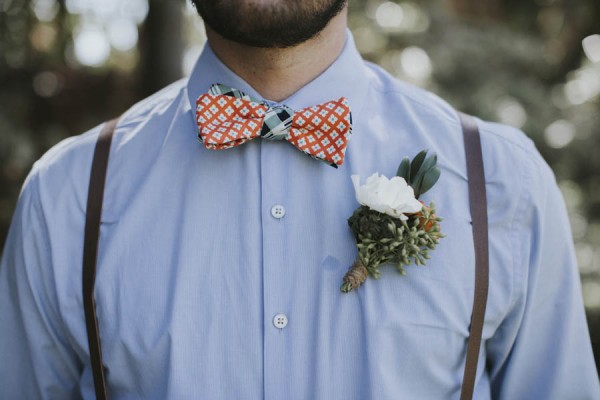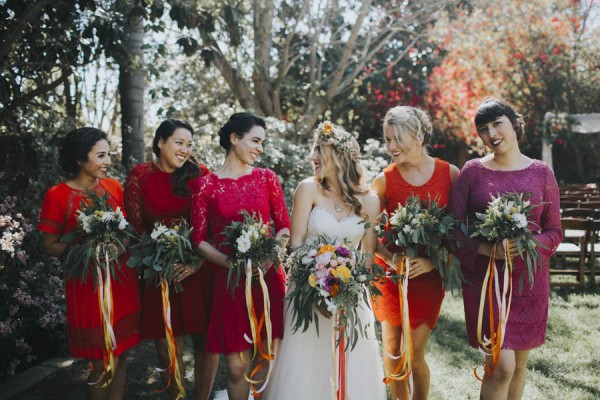 We wanted the overall style and design to reflect our vibrant personalities, my bohemian style, and our love for nature. So we set our date for a spring day in April, picked lovely, vibrant colors for our wedding colors, and chose our venue based on its outdoor garden setting. John and I met in Washington state, so I gathered all kinds of postcards that reflected our adventures in the northwest and incorporated those into our woodsy-styled centerpieces. We wanted the day's feel to be laid back, very "us" in terms of design, and for our guests to see our personalities in every aspect of the wedding.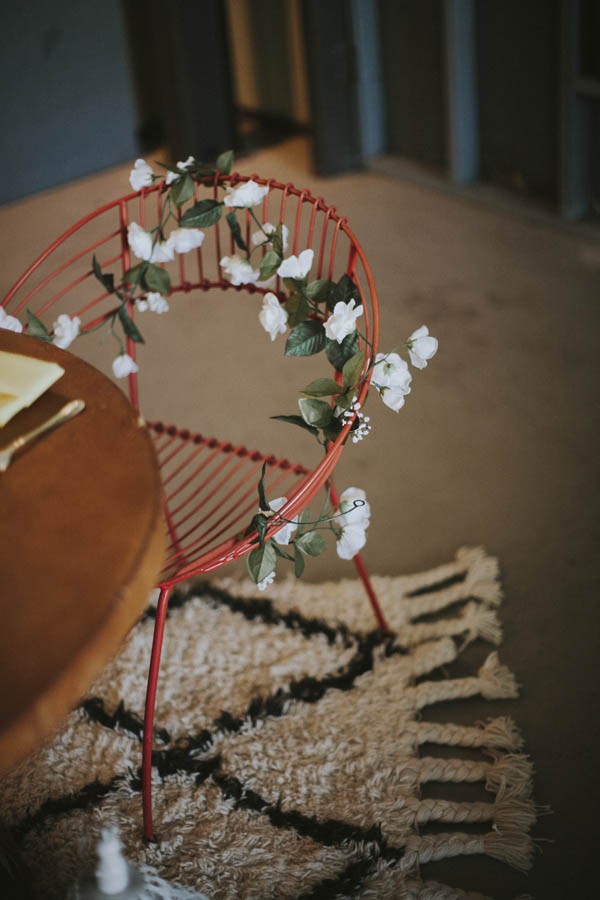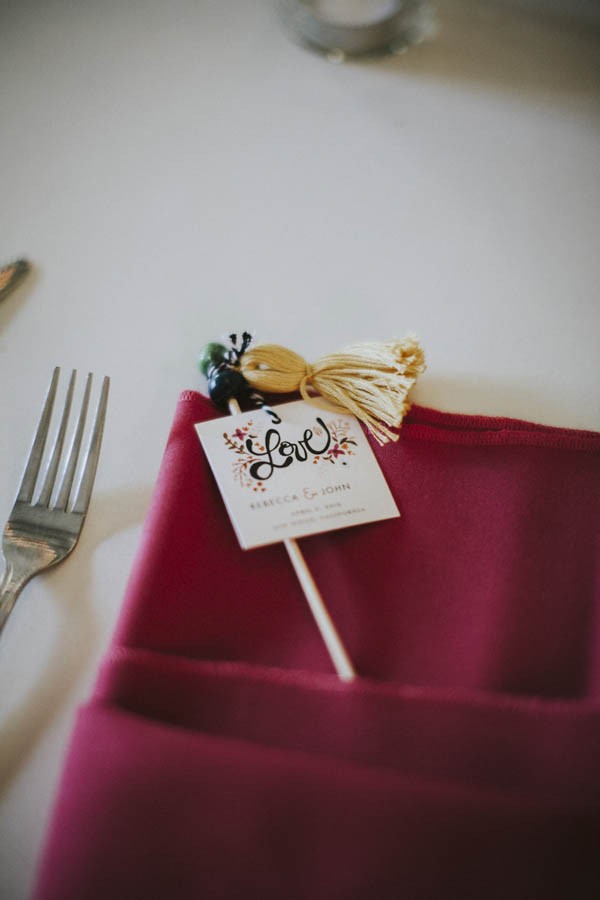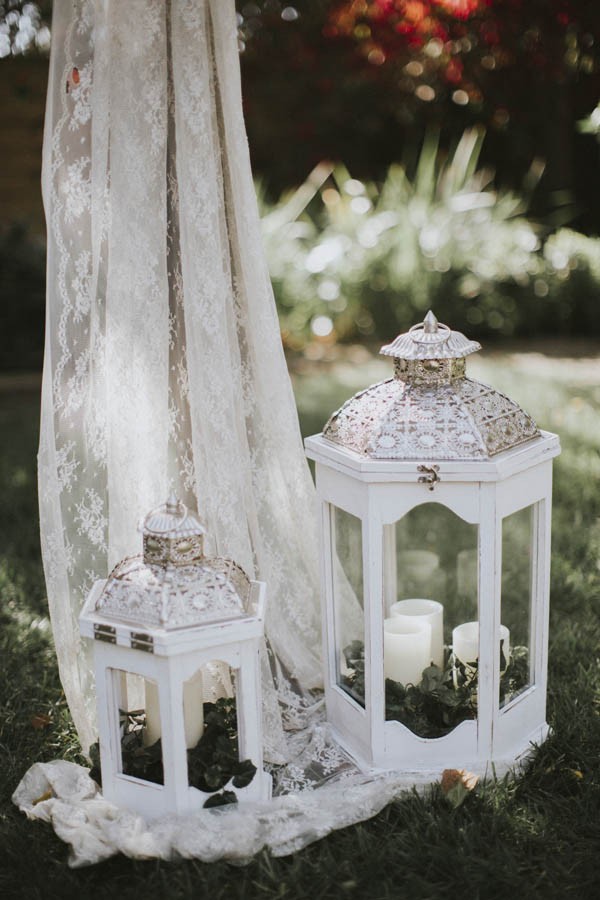 We also used the Photo Bus as our photobooth and I LOVED that experience! All of our guests did too. They made it so fun to take photos, and each of our guests got to keep a copy and the second copy went into a photo album that guests could sign for us. It was so nice receiving it at the end of the night, seeing everyone's well wishes and photos from our big day. They were amazing to work with and totally worth the money!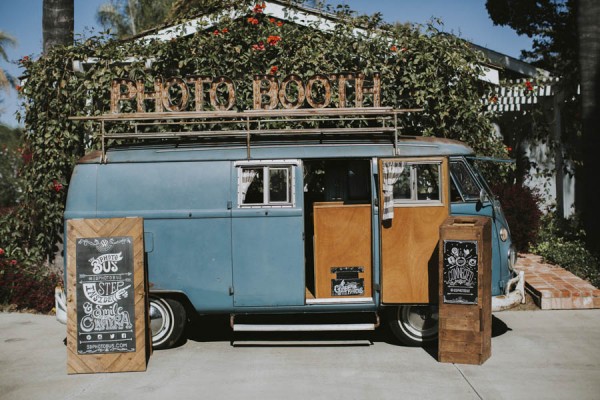 Rebecca: The most memorable moment was watching John from the moment I walked out until I reached him- we didn't take our eyes off each other and my face hurt from smiling! As well as having our entire family and our closest friends on both sides present on such a special day for us. Those were the most wonderful feelings!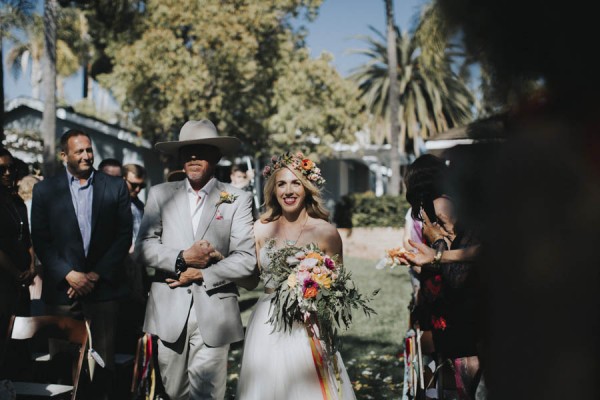 John: My most memorable moment was definitely seeing Becca walk down the aisle. The song I picked for Beccca to walk down to was one I always played for her on my guitar (Iron and Wine's version of Such Great Heights). I started crying and I just couldn't wait for her to be my wife- I'll never forget that moment.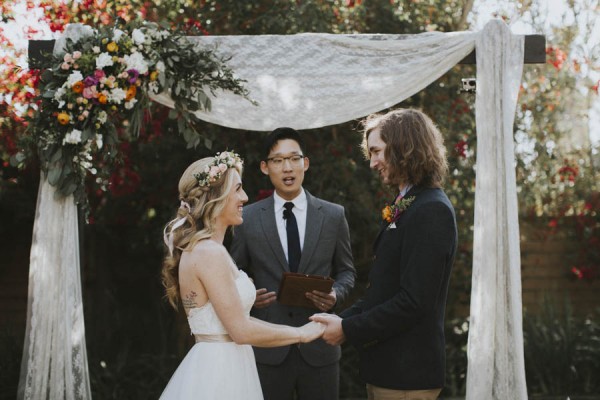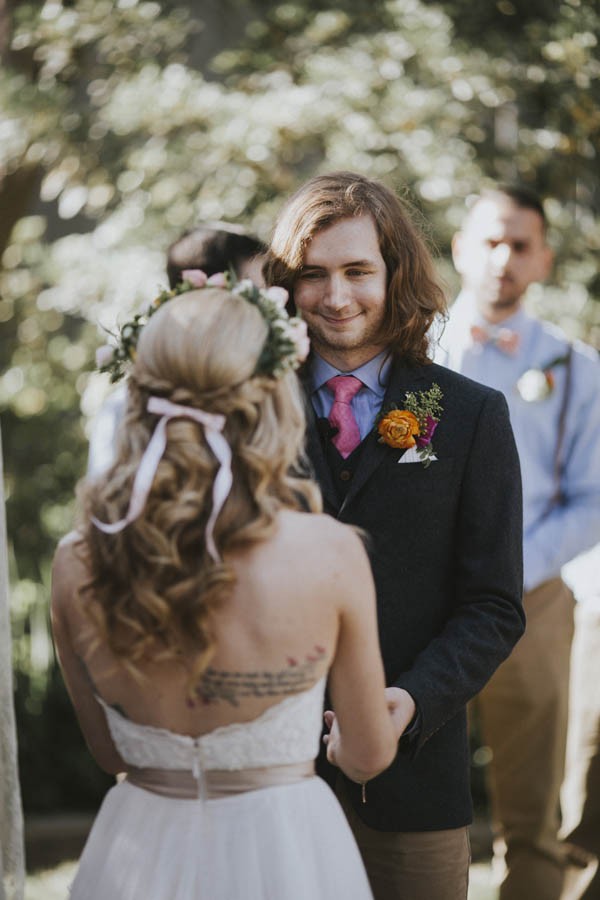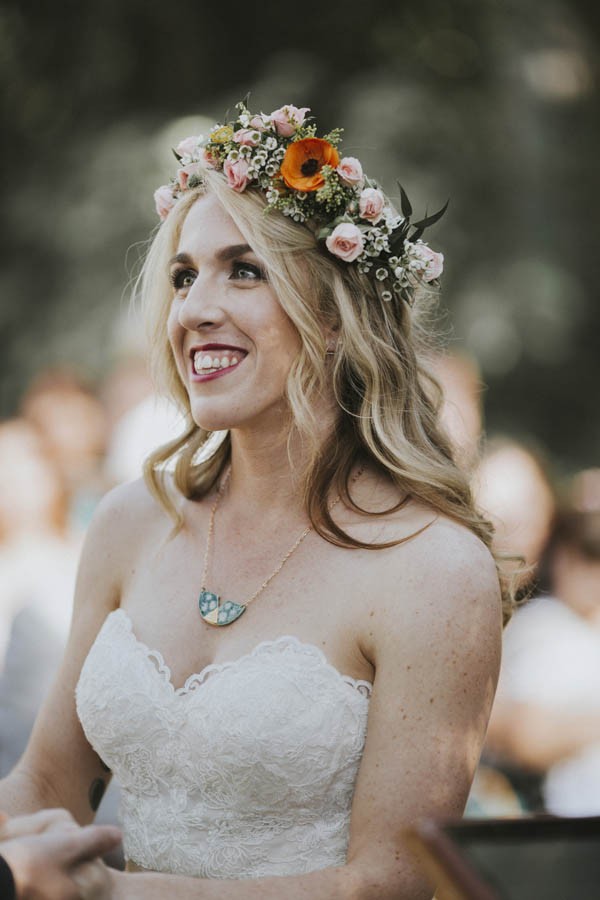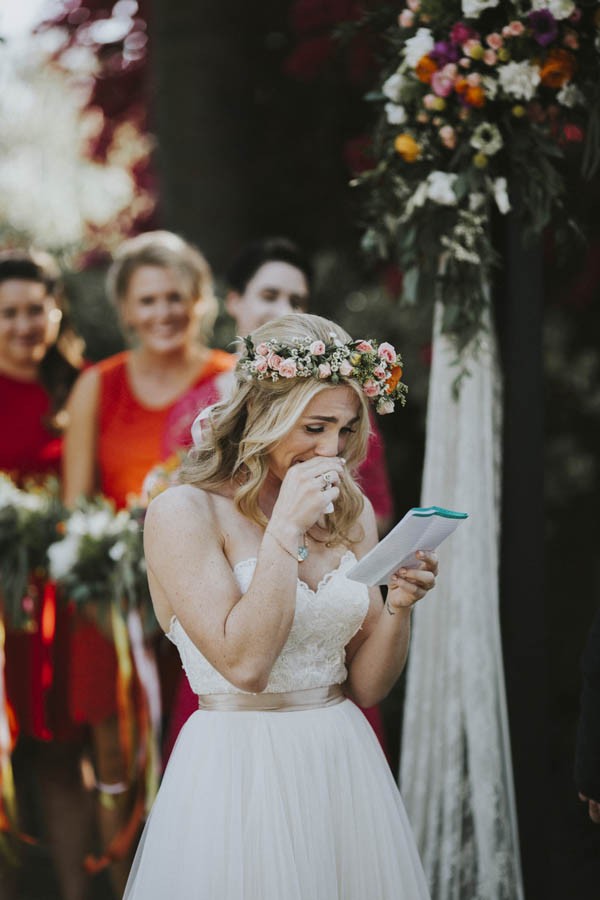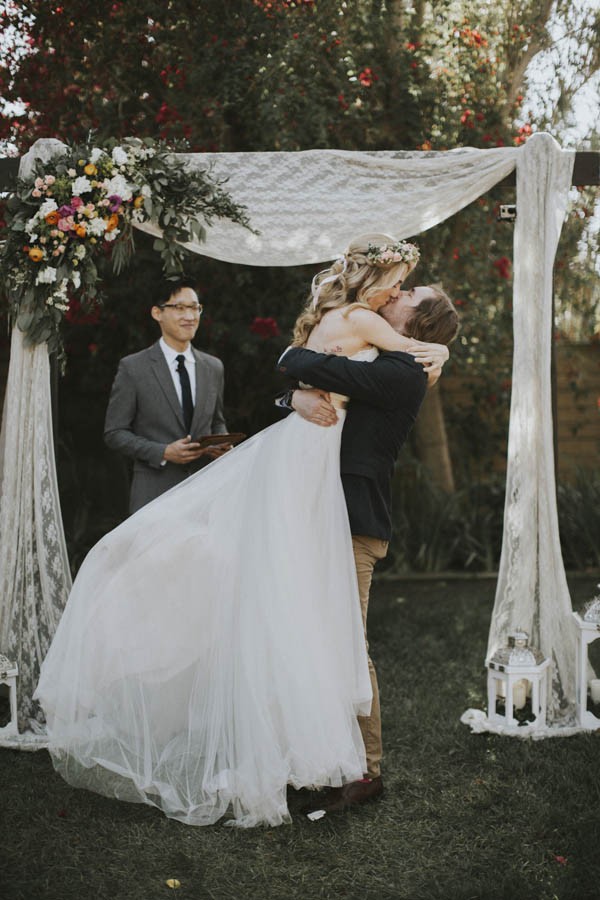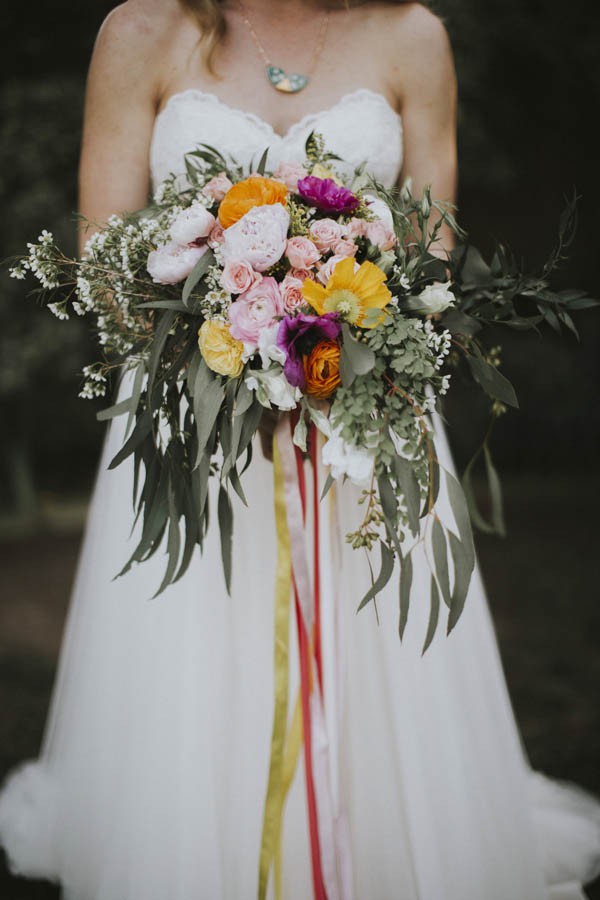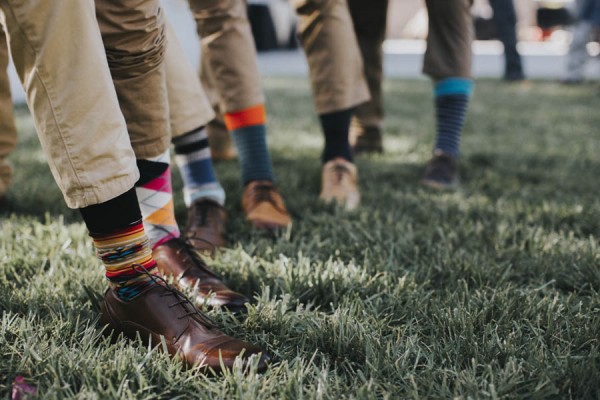 Don't be afraid of DIY! And don't feel reluctant to plan your wedding yourself, without a planner. We were on a limited budget and I knew that with my background in event planning and being a wedding photographer (plus being a highly artistic and organized person!), I was totally capable of planning our wedding myself. I also had help from a few creative friends and my mom, and I don't regret not having a planner for one second! The most important advice I could give though would be this: don't forget about your relationship along the way. Take a pre-marital class, surround yourself with supportive people who will pour Godly wisdom into your journey to marriage, and remember to make time for just you and your fiancé to be together and enjoy each other's company outside of planning.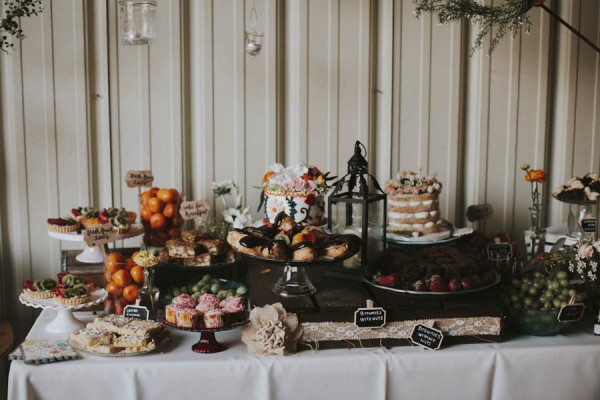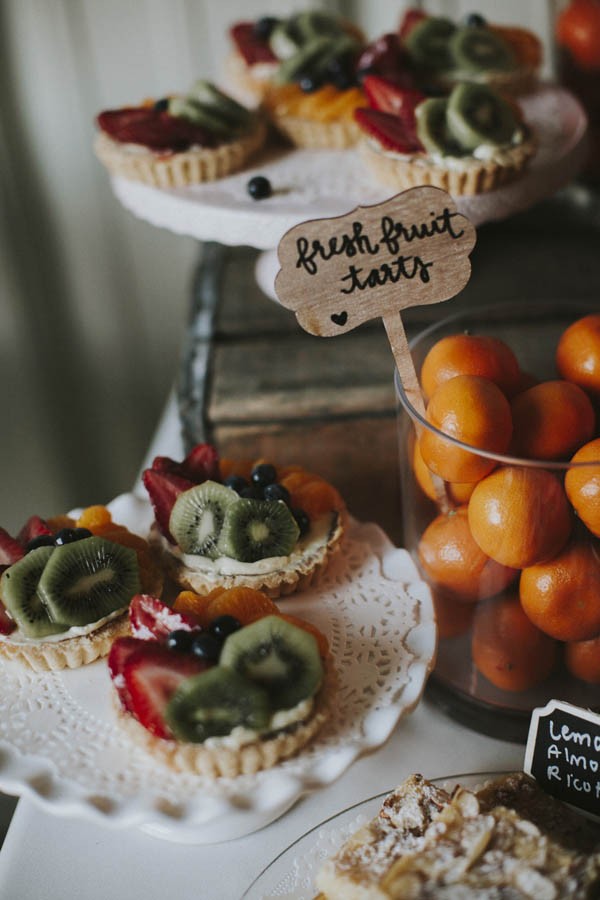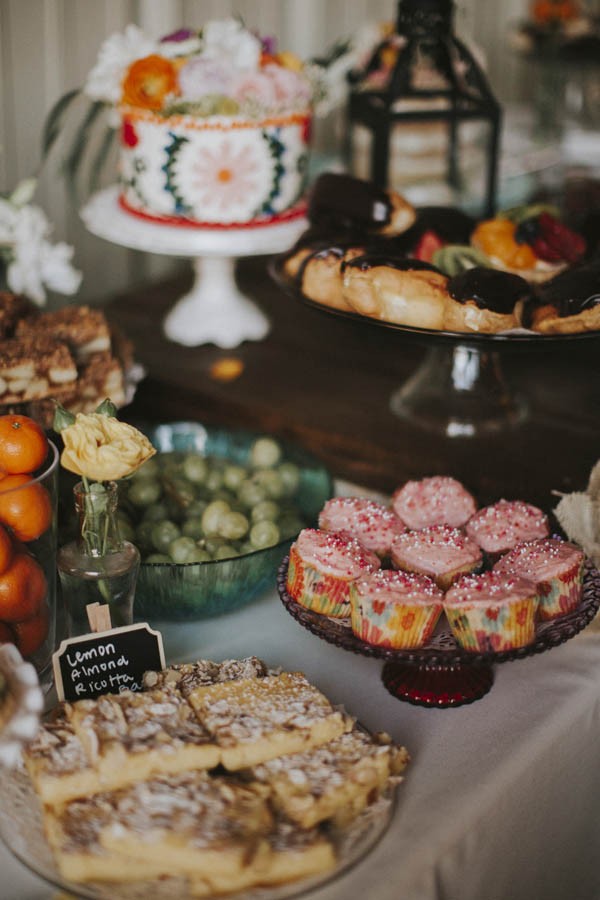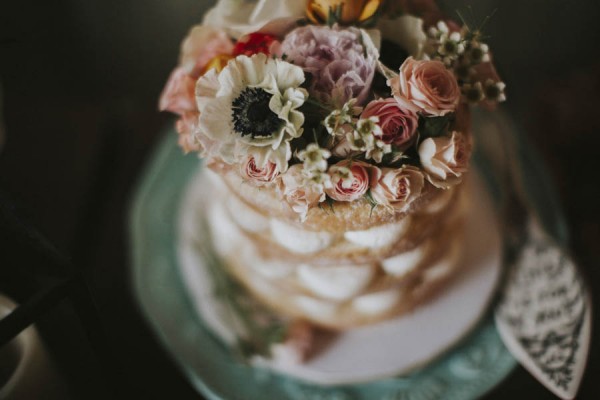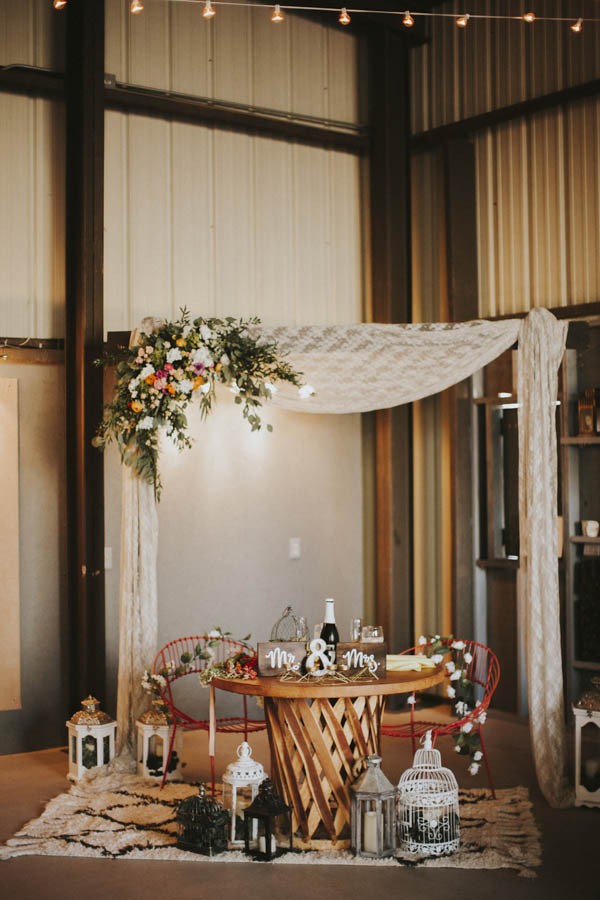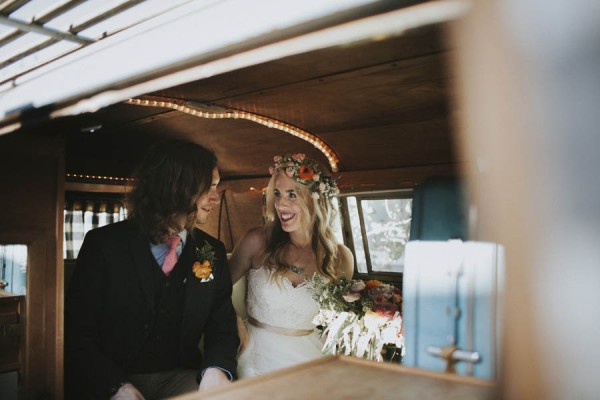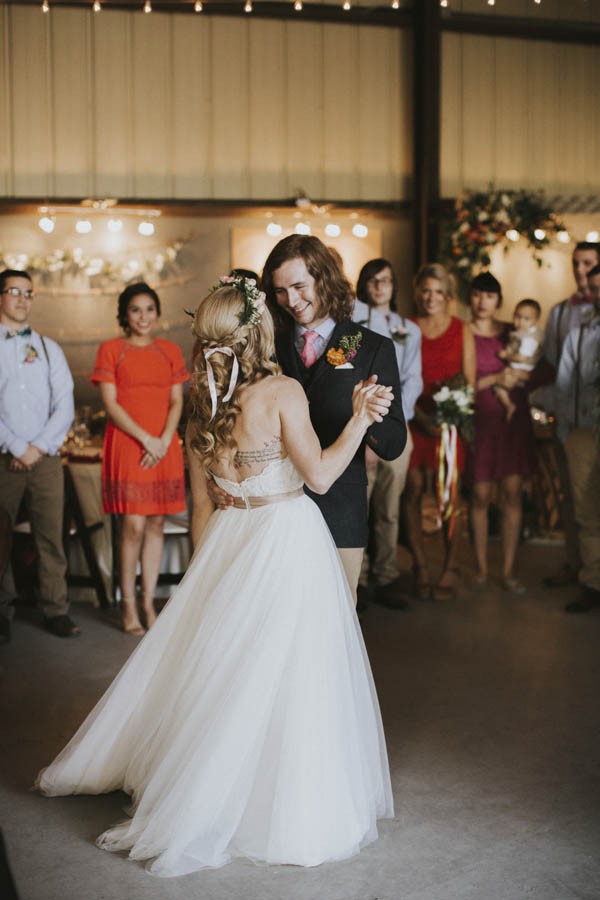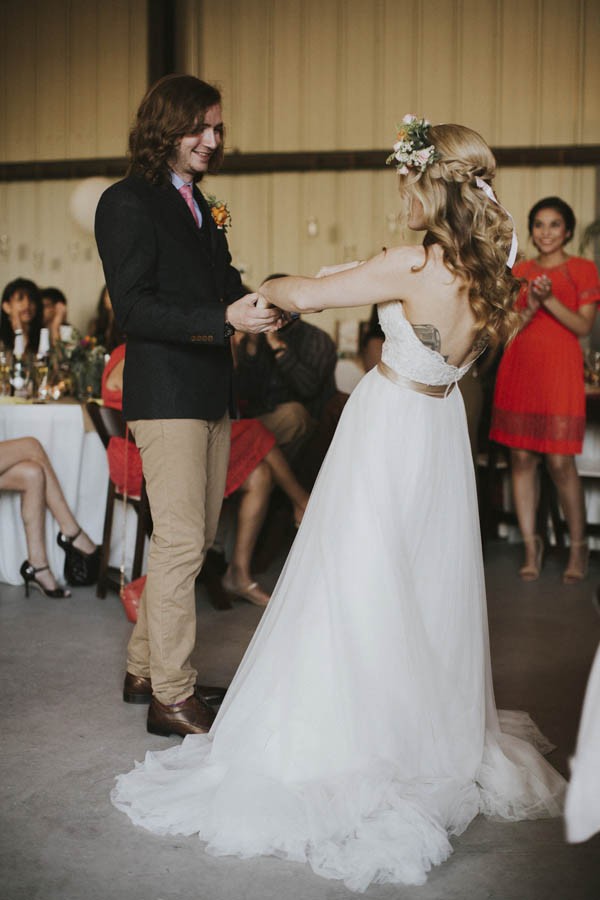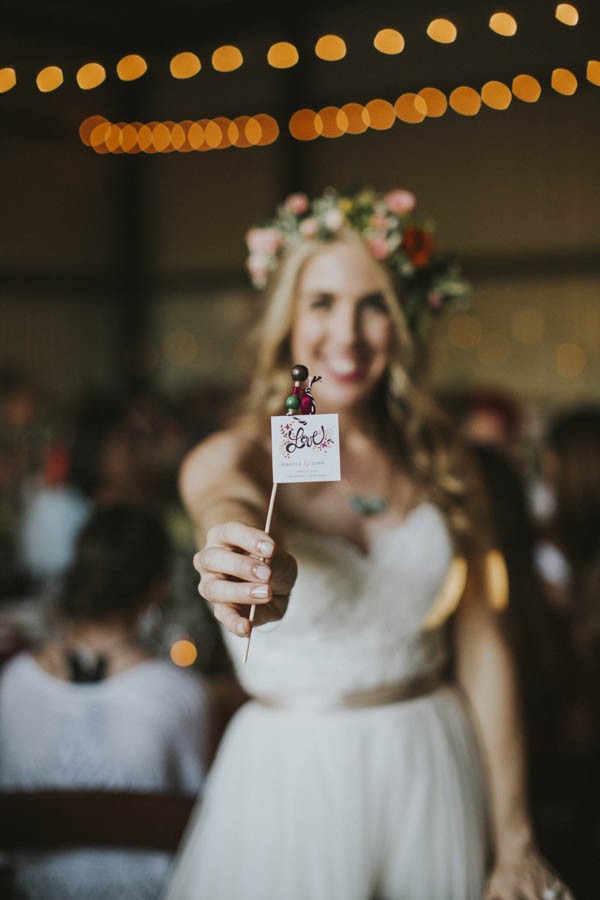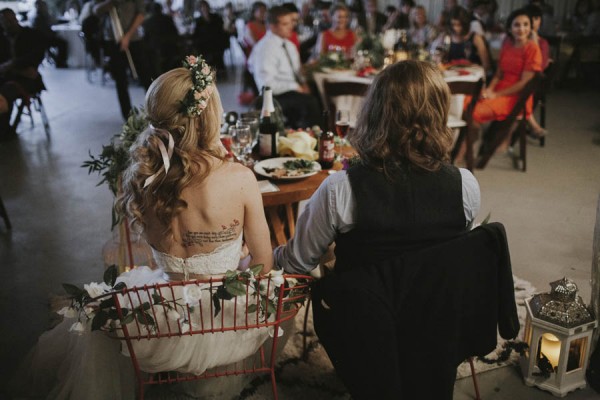 Congratulations to Rebecca and John on your beautiful wedding, and a big thanks to Victoria Carlson Photography for capturing it! Want more bohemian wedding inspiration? Take a look at this Bohemian Woodland Wedding at the Cabins at Strawberry Hill!