Happy New Year everyone!
To start 2008 off right, we've got a great new update full of fabulous wedding inspiration just for you! Our Fashion Report is a compilation of 2007's most stylish wedding images from the amazingly talented Junebug Photographers. Get a sneak peek of their work below, and then head over to the Fashion Report to see the whole thing- you don't want to miss it!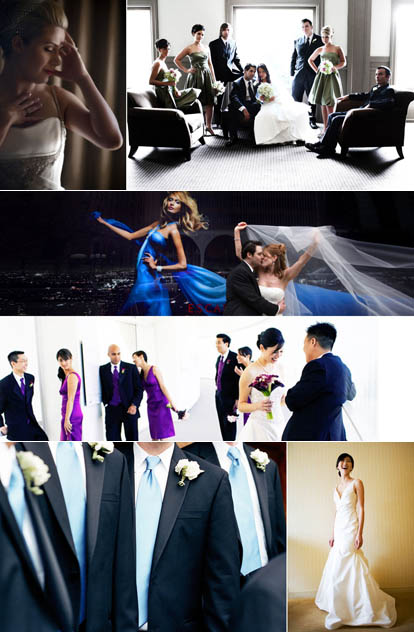 Photos clockwise from top left by: J. Garner Photography, GH Kim Photography, J. Garner Photography, John and Joseph Photography, GH Kim Photography, and Positive Light Photography
Groombug is filled with ideas and advice for the groom wanting to get involved, and a fantastic article about honeymoon travel in French Polynesia from travel expert Amanda Luce of All About Honeymoons. If you're planning your honeymoon now, she is the woman to call!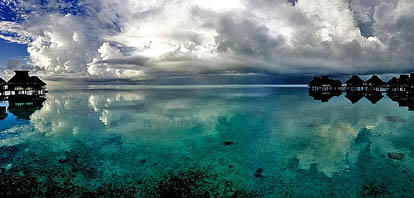 Photo by Photo iMaGina on Flickr
And I'm excited to introduce some fun new features in our gorgeous Real Weddings section. From now on we'll be unveiling a new Real Wedding every other week, and expanding on all the creative ideas that went in to them here on the blog. My favorite new addition is the color palette at the bottom of the page!
This beautiful couple, Natalie and Justin, got married at the Olympic Sculpture Park here in Seattle, and chose bright and beautiful summertime colors to liven up their big day. Photographers Grace and Hun from GH Kim Photography captured all the fun in these stunning images, and we're thrilled to be able to share them with you!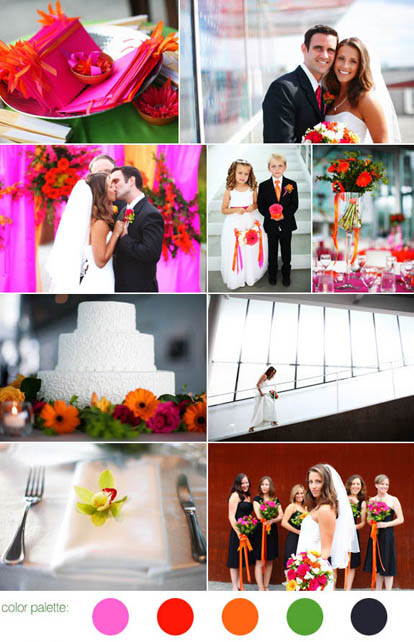 As thank you gifts to her bridesmaids, Natalie chose to give locally made Glassybabys. These lovely hand blown glass votive holders can also be used as vases and glasses, come in every imaginable color, and are have a cult-like following here in Seattle. (I have one in my office that I light every day, and I gave them out as Christmas gifts to my family this year!) Check out their website to see all the seasonal colors, and to learn more about their charitable giving.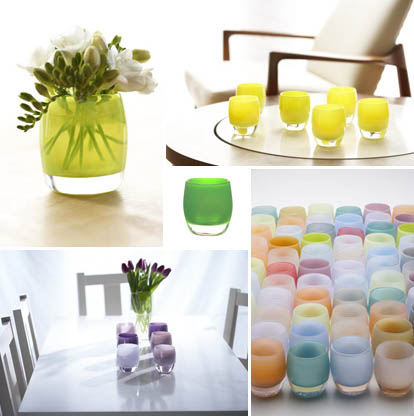 The bridesmaids all wore little black dresses with different necklines like these adorable options from J Crew.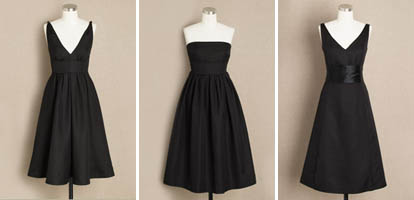 The wedding bouquets and table tops were decorated with loads of bright orange ribbon like this wide satin spool from Paper Mart, and Natalie and Justin provided white paper fans like these from The White Aisle to keep their guests cool in the warm summer sun.


Check out Natalie and Justin's Real Wedding to see the rest of their photos and to learn more about the talented wedding team they chose to work with.