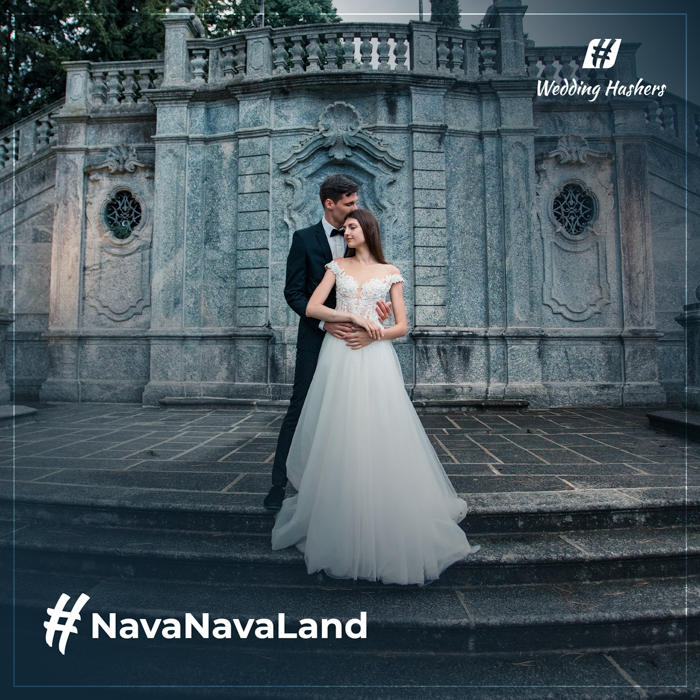 There's truth to the saying that you blink once on your wedding day and then it's over. After months of gathering inspiration, planning, and even rehearsing the big day, it ends in a flash. What remains from your wedding are the memories and images captured by both your expert wedding photographer and your guests.
Thankfully, your wedding photographer will edit your images and get them back to you to enjoy forever. Tracking down images from your guests, however, isn't always this simple. Unless you aggregate them with a creative wedding hashtag.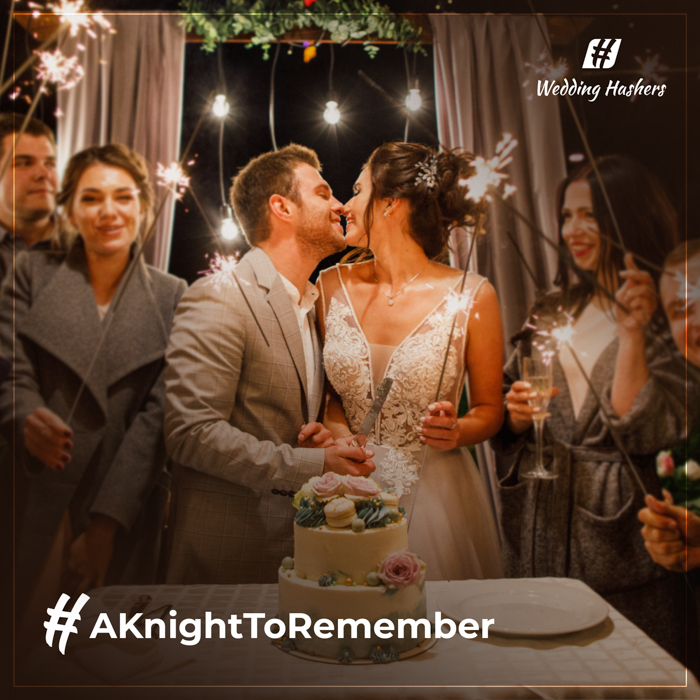 The Benefits Of Using A Creative Wedding Hashtag
While using a creative wedding hashtag, you can begin your wedding documentation early on. This gives you the opportunity to see your wedding journey in one place—from the proposal to the final goodbyes on your wedding night.
Utilizing your unique wedding hashtag when you post your proposal announcement, engagement shoot, and fun wedding planning adventures means you can quickly and easily see everything related to the best day of your life.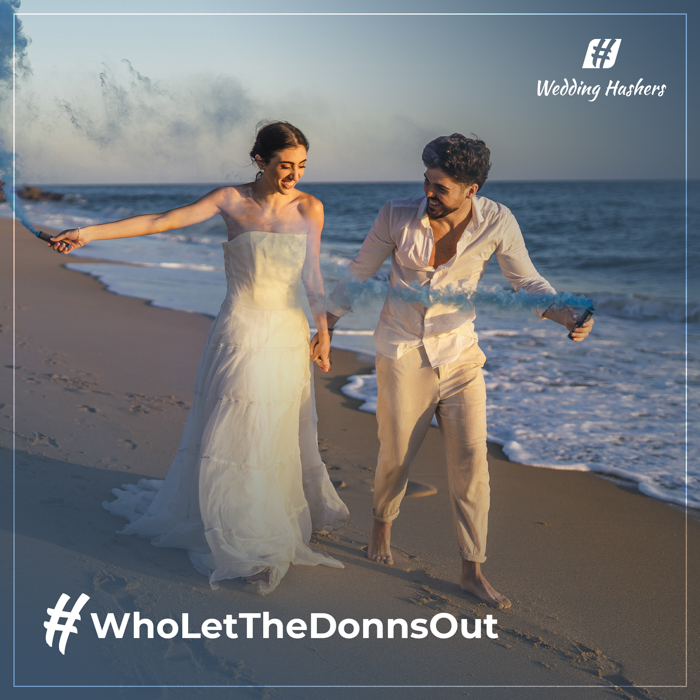 How To Use Your Wedding Hashtag
Include your hashtag on your invitations so that your guests can document any pre-wedding parties or events they attend like your rehearsal dinner.
Then, be sure to include your hashtag everywhere on your wedding day. Trust us. Be sure it's listed clearly on items your guests are sure to see. Places like:
Programs
Menus
Dessert table labels
Seating charts
Photo booths and their printed images
Other signage throughout the wedding
As your guests are sharing on social media, easy access to your creative wedding hashtag will prompt them to use it in their posts.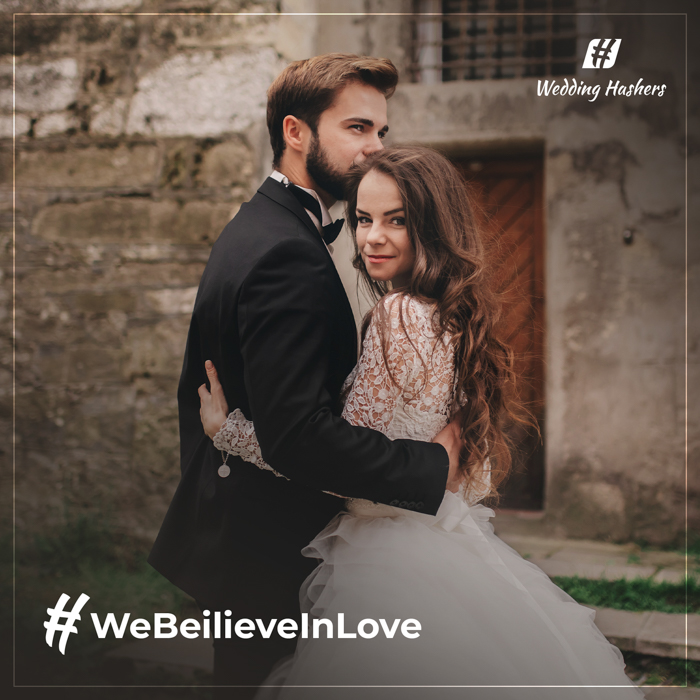 Junebug Tip
You should also include your hashtag as an insert with your wedding favors. Not every guest will post online right away so the insert will help them remember your wedding hashtag for later.
How To Use Creative Wedding Hashtag Inspiration
There are many schools of thought when it comes to creating a creative wedding hashtag. Most couples start their search online looking through other wedding hashtags for inspiration. However, you should avoid leaning too heavily into other hashtags for inspiration. You're more likely to end up using the same hashtag as another couple if you do.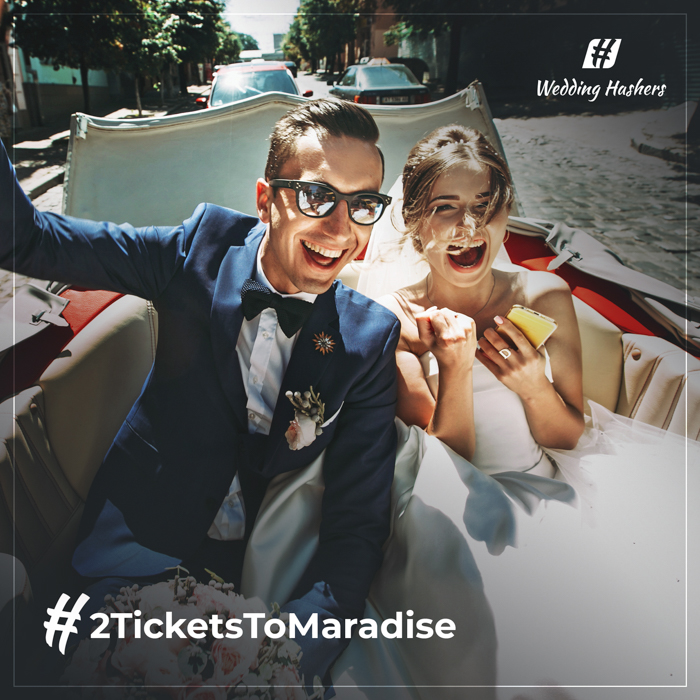 Get Started With Wedding Hashtag Professionals
Just like every other aspect of wedding planning, working with professionals is the right way to go. Our friends at Wedding Hashers are professional wedding hashtag writers—seriously. Their team of writers have written wedding hashtags for thousands of happy couples.
Their secret is getting to know their couples—a personalized approach that you just can't get from an algorithm.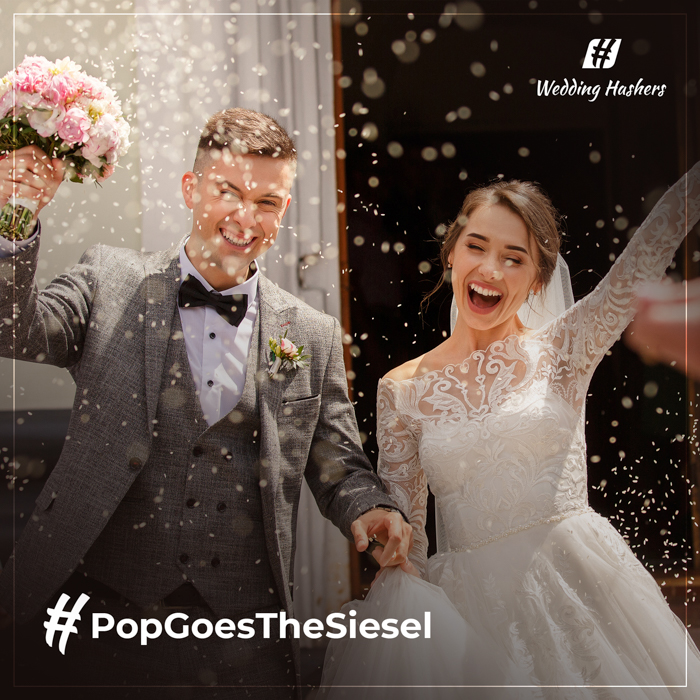 How Wedding Hashers Works
Wedding Hashers has three different packages that include three, five, or twelve hashtag options. These can also be used throughout your wedding planning journey and can include engagement parties, pre-wedding trips, or even wedding outfit shopping.
Once you've chosen a hashtag package, you'll submit a quick questionnaire to give their writers more information about you and your love story. These include questions like your first and last names, nicknames, and what your proposal was like.
After you fill out their questionnaire, they'll get your wedding hashtag options back to you within one business day. That's all it takes and then you can rest easy. Working with hashtag professionals will ensure you spend your time elsewhere, planning a day as unique as the hashtag they'll create for you.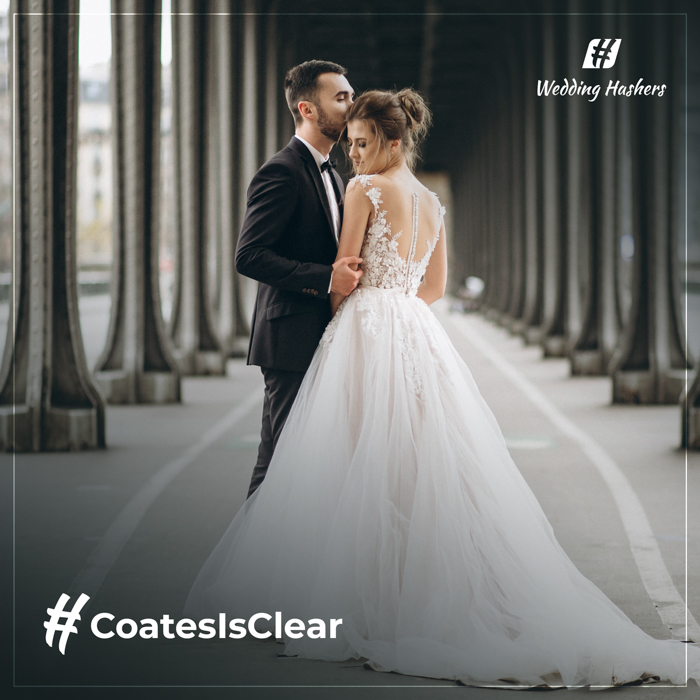 Using A Hashtag Generator
With so many things on your wedding planning plate, coming up with a creative wedding hashtag can be a fun and lighthearted activity, or it can instantly feel overwhelming. Wedding hashtag generators are another option you can use for this very reason.
If you are looking for a quick and fun way to get results, Wedding Hashers also offers a free hashtag generator. While this option does get you a wedding hashtag faster, satisfaction isn't guaranteed. Generated hashtags also lack the level of personalization that make wedding hashtags special.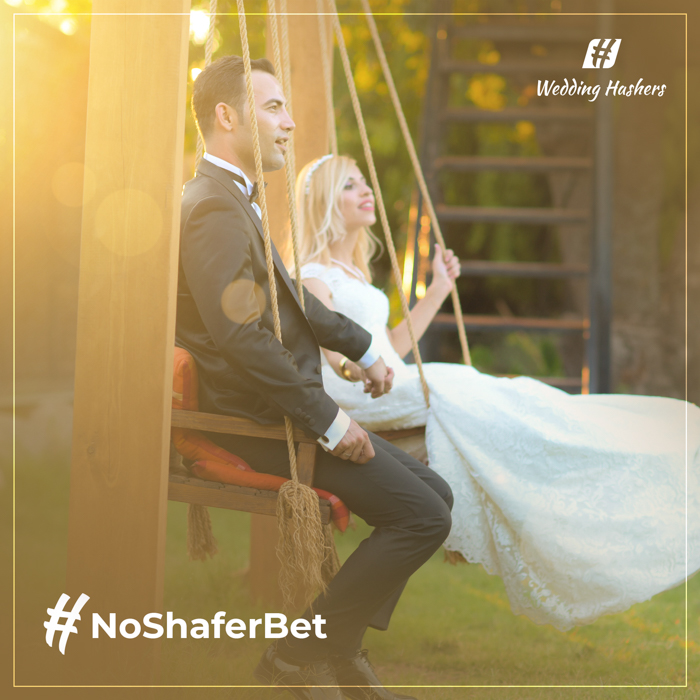 The Junebug Recommendation
While the free wedding hashtag generator might sound ideal in the short term, ending up with the same hashtag as another couple can cause problems. For example, if another couple ends up using the same hashtag as you, you won't get the same streamlined experience of reliving your wedding on social media. If your wedding budget has room for the personalization that Wedding Hashers offers, we recommend opting for the personalization of a creative wedding hashtag.
Coming up with the perfect wedding hashtag isn't easy. Working with hashtag professionals is an easy choice. Your wedding hashtag should be unique to you to help document your wedding—and only your wedding. Get started today and let Wedding Hashers help you document your love story.