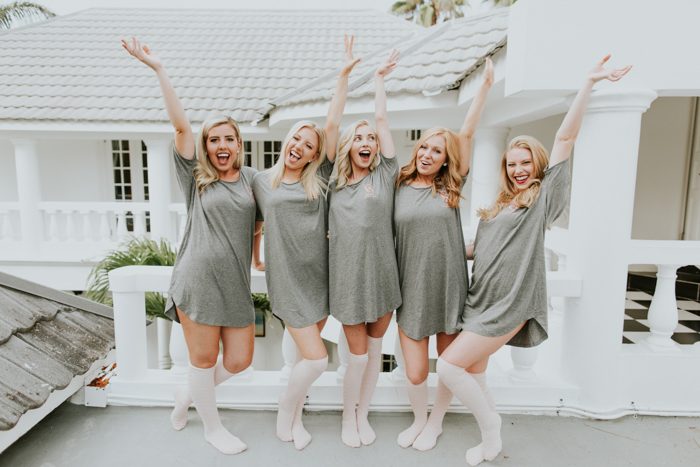 photo by photo by Haley Rynn Ringo Photography
Whether you decide to stay close to home or plan an extravagant weekend away with your girls, you should plan one or two bachelorette activities to give everyone a chance to connect and have a little fun! It's especially nice to have activities planned if some of your girls don't know each other because they are natural icebreakers. Plus, by mixing them in with the bachelorette classics, such as going to a fancy dinner or hitting the bars, you'll give everyone a chance to get to know each other on a deeper level while also having the carefree fun we all love so much about bachelorette parties!
Ready for some fun? Here are our favorite five unique bachelorette activity ideas!
Hire a boudoir photographer for a sisterhood session
Attend a workshop or class together
See a tarot card reader
Take a personality test as a group
Get matching tattoos
Read on for more tips on how to bring these activities to life!

photos by Good Bodies
SISTERHOOD SESSION
Most people probably assume that pre-wedding photo sessions are reserved for the couple — and most definitely that boudoir sessions are reserved for either just the bride or the couple. Well, not anymore! Sisterhood sessions are a thing, and they are one of the most fun ways to connect with all your girls. You can either set it up as a boudoir shoot or even as a pajama party, based on the comfort level of the group and the style of photos you want to capture.
Tayanna Harris of Good Bodies, who organizes these sisterhood sessions and provided the gorgeous photos above, gave us a little insight into the process: "I wanted to put together something that could be fun for bachelorette parties or just for a girls weekend. They'll come to my studio, we have mimosas and it can be a boudoir party or just cute photos in your jammies. The girls all get a group polaroid when they leave and they have the option of getting a book made as well to remember the experience!"
I mean, who wouldn't want an experience with their best girls in which everyone is allowed to be themselves, feel beautiful in their own skin, and leave with not only incredible memories but also super cute photos?
Shop some cute not-too-revealing outfit ideas below!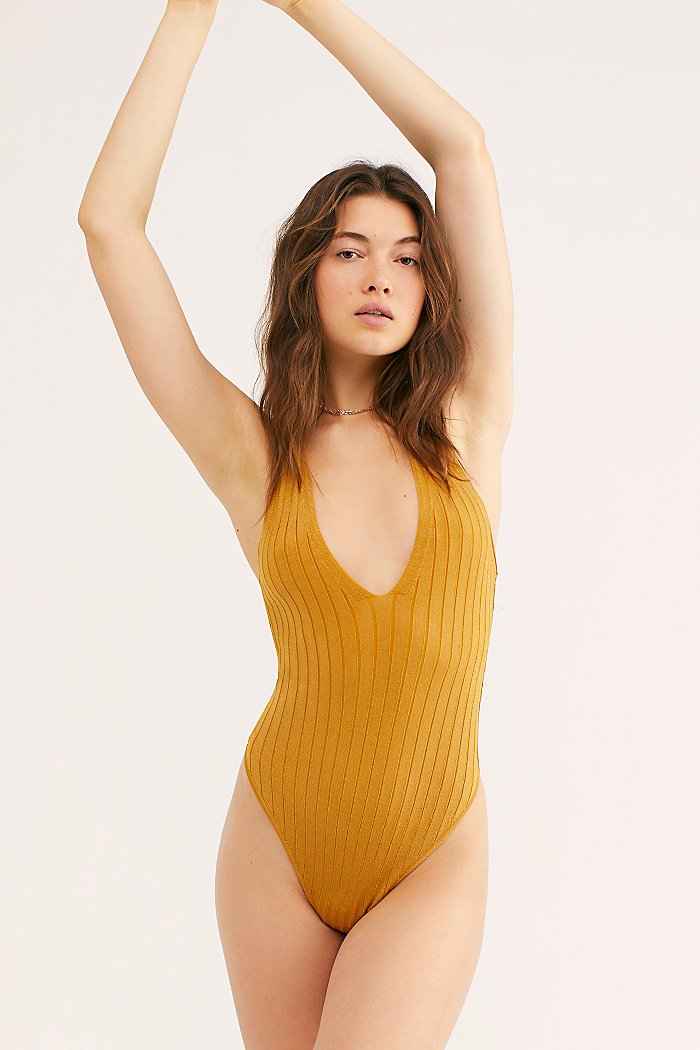 Hot In Halters Bodysuit via Free People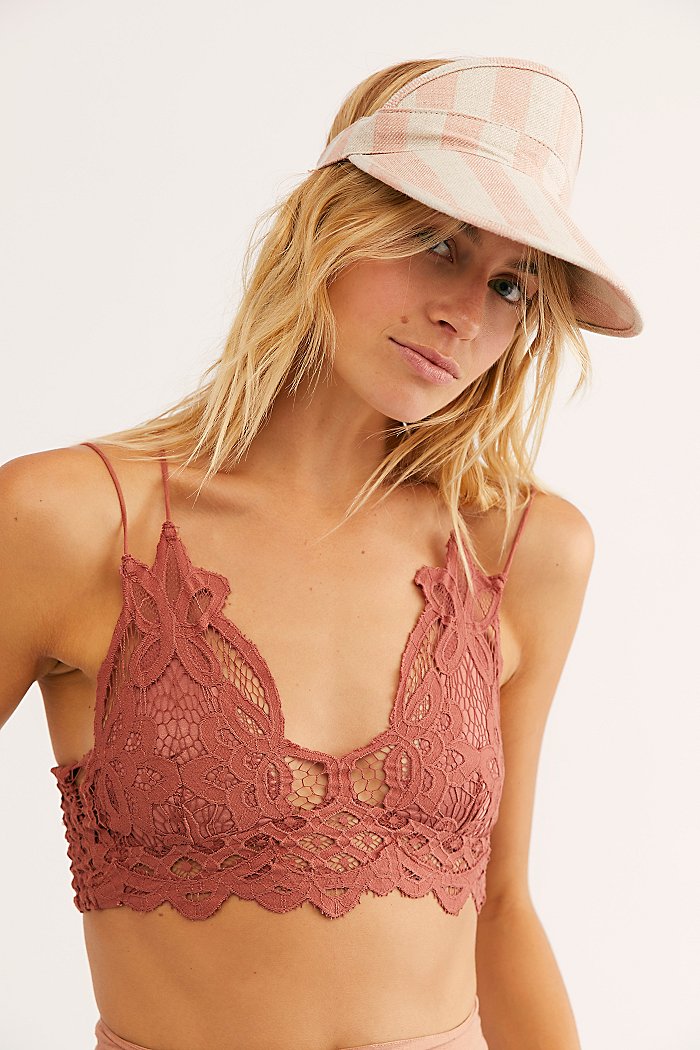 Adella Bralette via Free People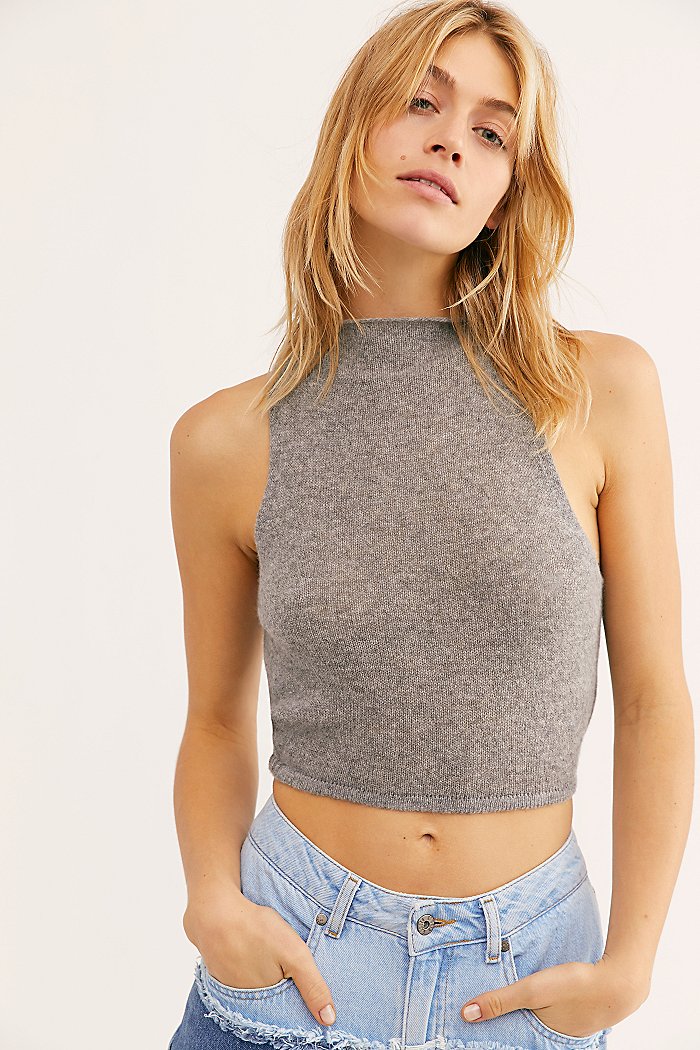 Fluff It Up Cashmere Crop via Free People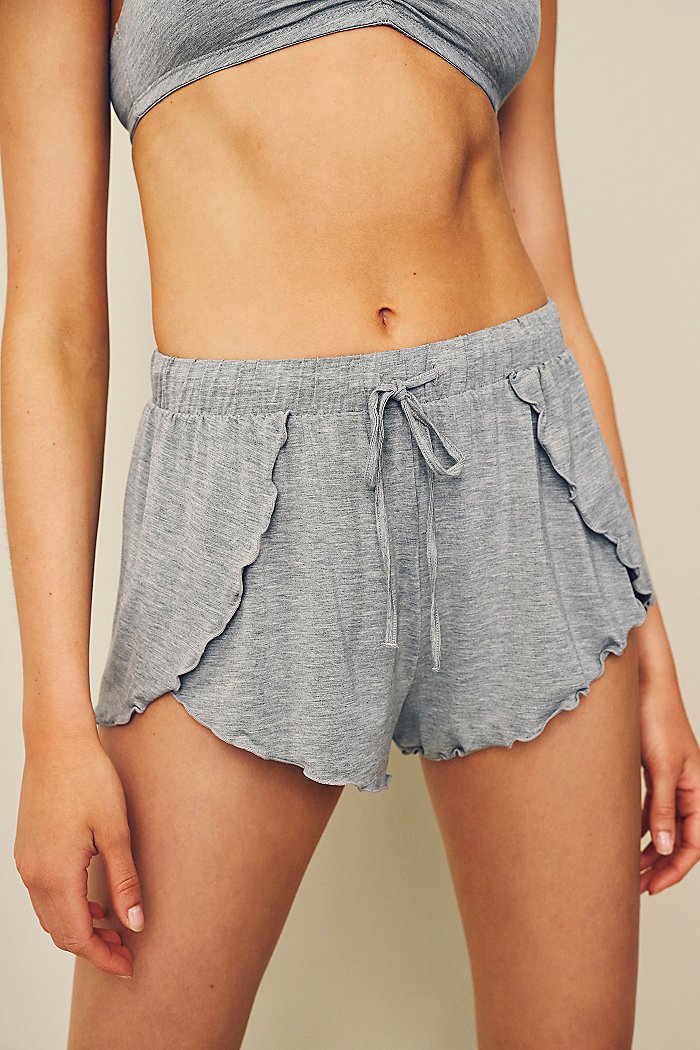 The Essential Modal Shorts via Free People
And for the bride…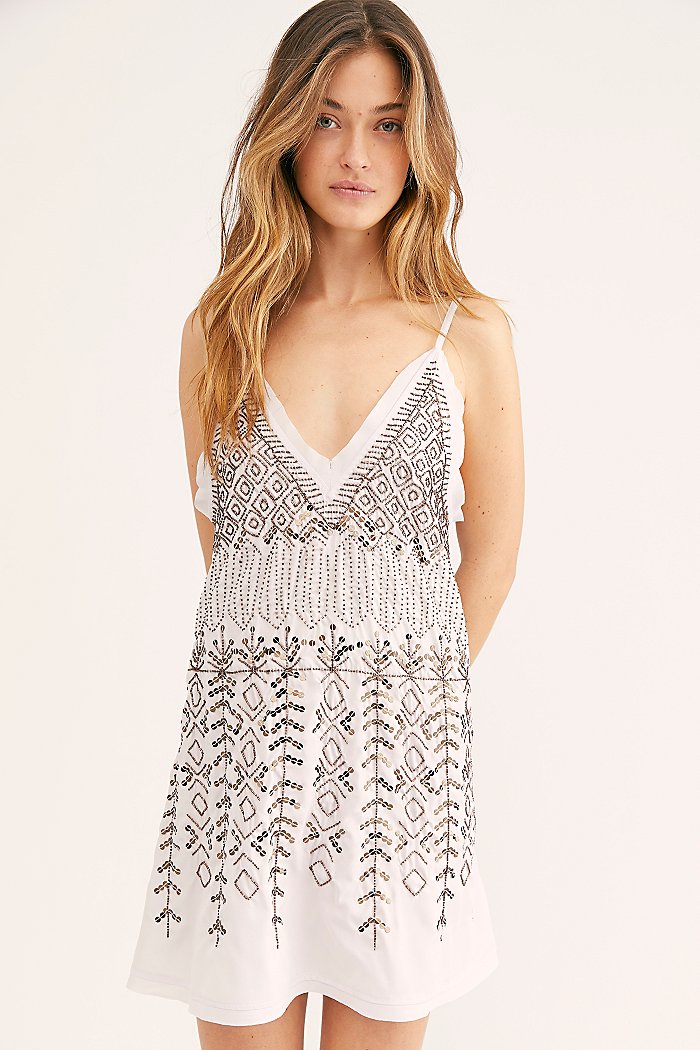 Arizona Nights Embellished Slip via Free People
RECOMMENDED READING: Bachelorette Party Essentials for a Fun + Stylish Weekend
WORKSHOP OR CLASS
For the girl group who loves to learn new skills or craft, we highly recommend booking a workshop of a class to get everyone's creativity firing! The best part is that there are nearly endless options to choose from, so you're guaranteed to find one that fits the vibe of your bachelorette party. Got a bunch of foodies in the group? Take a hands-on cooking class. Have some green thumbs in the crowd? Book a flower-arranging workshop. (Bonus: You get some pretty bouquets to enjoy for the rest of the party!) Want to sweat it out together? Try a new group fitness or a dance class. No matter what you choose, you'll walk away with a new skill and some fun memories. Don't be afraid to jump outside of your comfort zones and explore something new!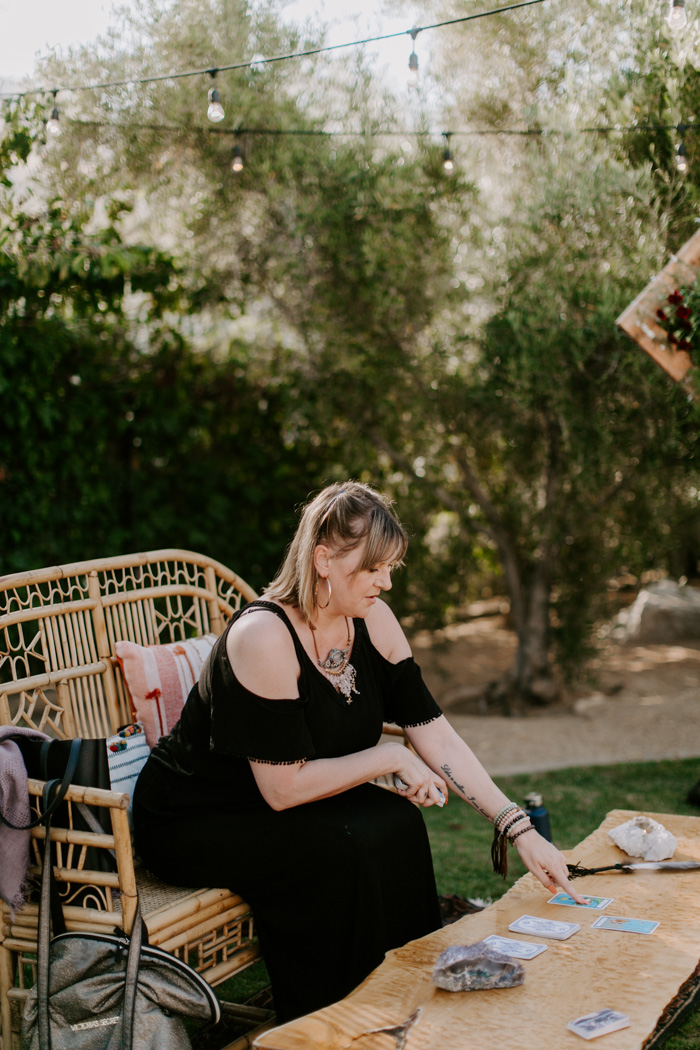 photo by Jaicee Morgan
TAROT READING
If your girls are interested in tapping into spiritual, karmic, and universal energies while discovering more about themselves, a tarot reading is a perfect activity for your bachelorette party! There are tons of tarot readers who will come straight to you, so you can have your readings done in the privacy of your home or hotel room. So, you could pair this activity with a cozy at-home dinner or dessert party and it would be a night your girls won't forget!
One thing to keep in mind…
You probably have a good idea of who would be okay with tarot readings and who might feel uncomfortable, either for religious or other personal reasons. So, if you think anyone could potentially not be interested in participating, let them know ahead of time so they can plan accordingly.
Want to lead the tarot reading yourself? Shop some of our favorite decks below!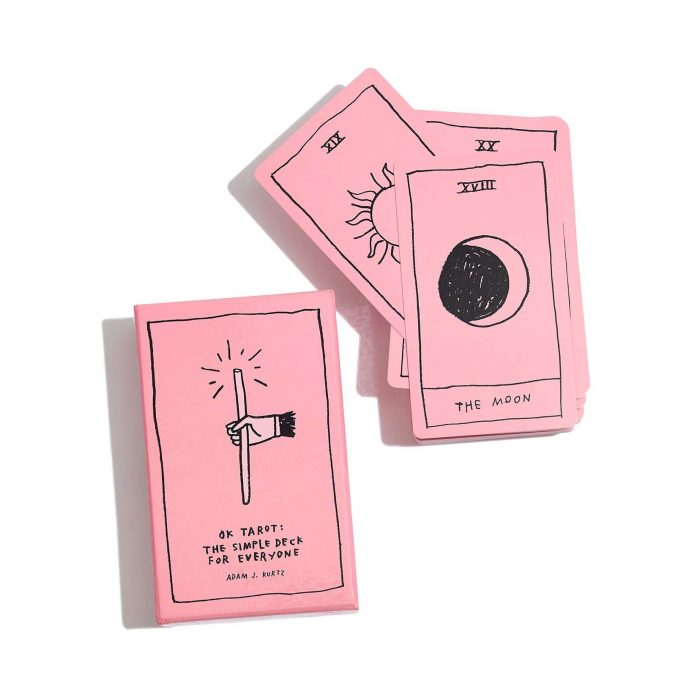 OK Tarot: The Simple Deck for Everyone by Adam J. Kurtz via Amazon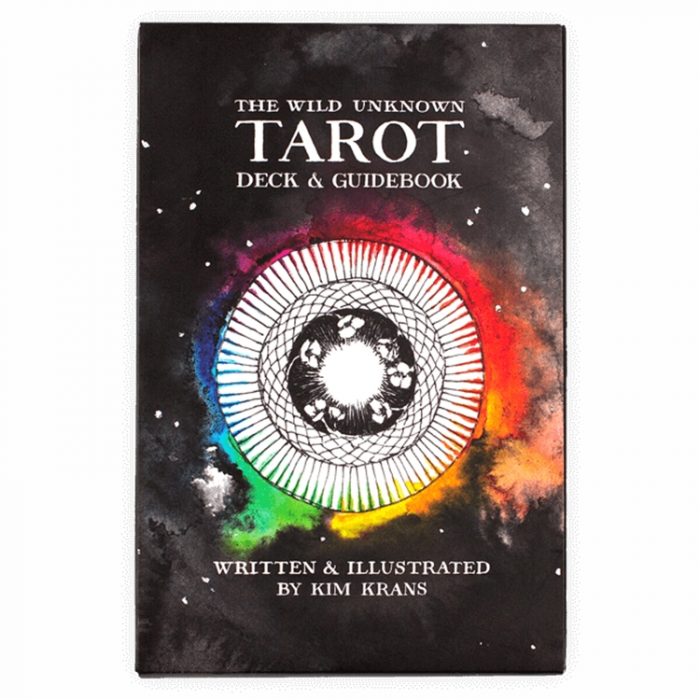 The Wild Unknown Tarot Deck and Guidebook by Kim Krans via Amazon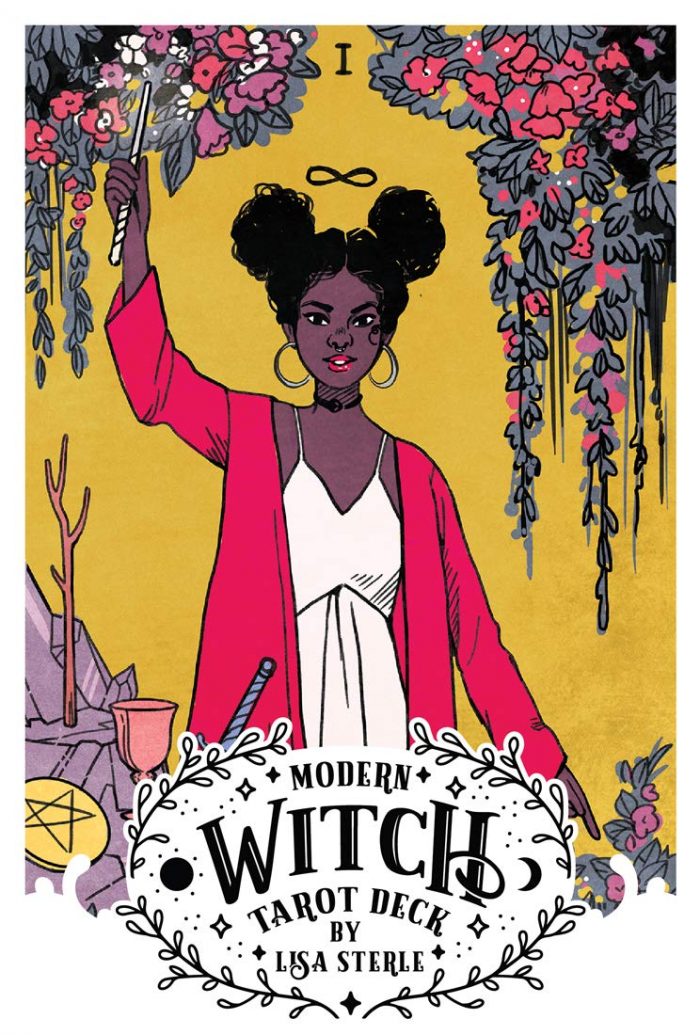 The Modern Witch Tarot Deck by Lisa Sterle via Amazon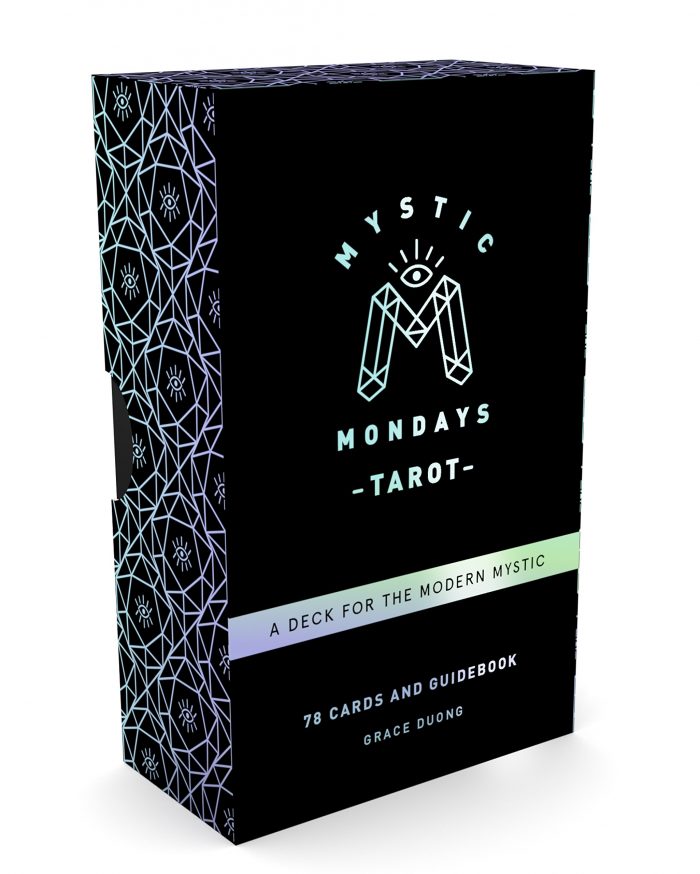 Mystic Mondays Tarot: A Deck for the Modern Mystic by Grace Duong via Amazon
GROUP PERSONALITY TESTS
You've probably taken personality tests on your own or for work, but have you ever taken personality tests with your friends and shared the results? It's such a great way to learn a little something about yourself and a whole lot about the people you're with! And, with so many personality test options these days, you can find one for every style and every mood. Here are a few of our favorites:
You could even make a game out of it and try to guess everyone's personality type before you reveal the results!
RECOMMENDED READING: How to Throw the Best Bachelorette Party: The Essential Guide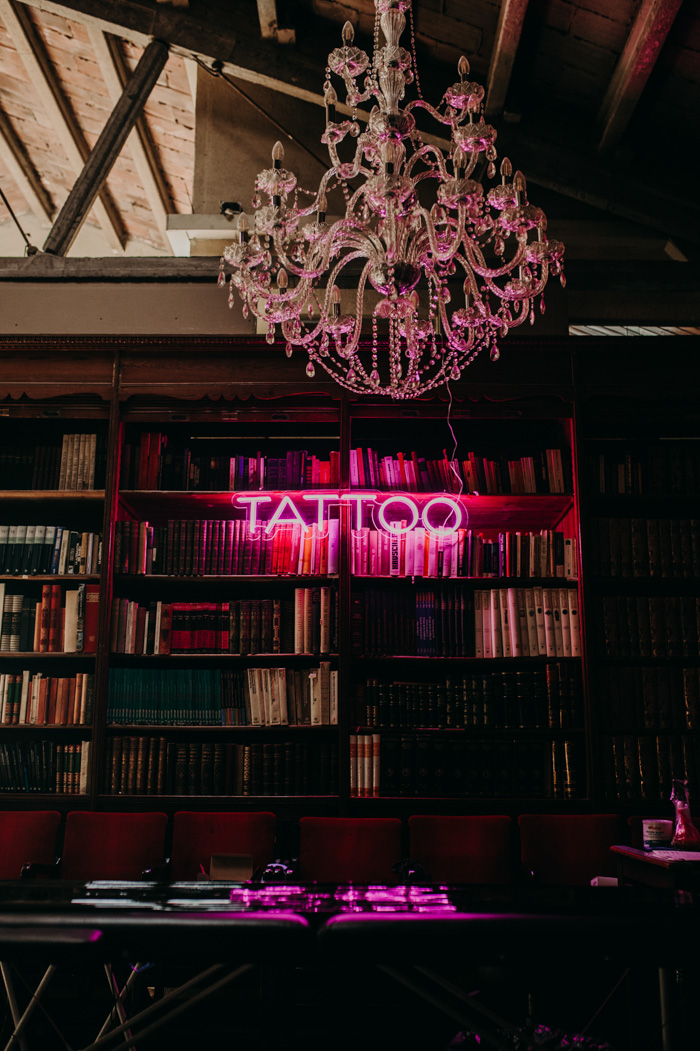 photo by The Northern Girl
MATCHING TATTOOS
If you and your tribe are super adventurous, there's nothing like getting some new (or maybe your first?) ink together! You could all get the same or similar tattoos — maybe something wedding themed or an inside joke you all share. Or, you could all decide to get a design you've been dreaming of but never had the courage to get! Either way, it will be such a special memory to share. And you get the added bonus of being reminded of this day and your favorite girls every time you catch a glimpse of your tattoo.
When planning a tattoo party, be sure to give your girls plenty of notice. This isn't something you should spring on everyone day-of because it's such a huge commitment! And, if there are one or two girls who don't want to get a tattoo but also want to be part of the fun, order some cute temporary tattoos that they can put on before or after everyone gets their real ones!
Here are some temporary tattoo packs we're obsessed with that might be perfect for your girl gang: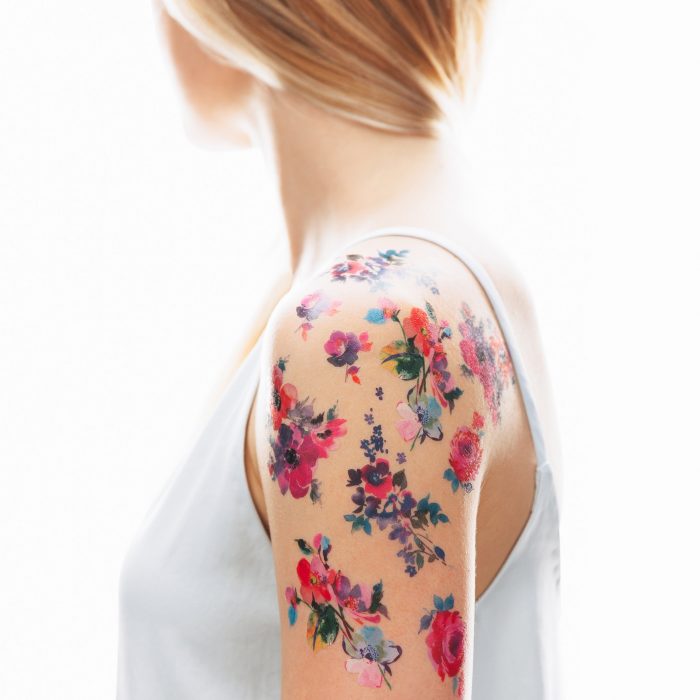 Tattly Temporary Tattoos Watercolor Florals Sheets via Amazon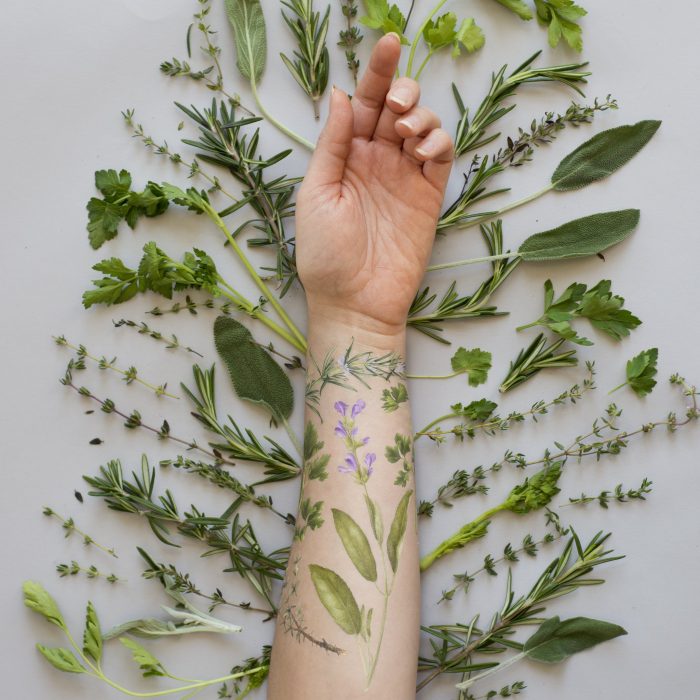 Tattly Temporary Tattoos Bouquet Scented Garn Set via Amazon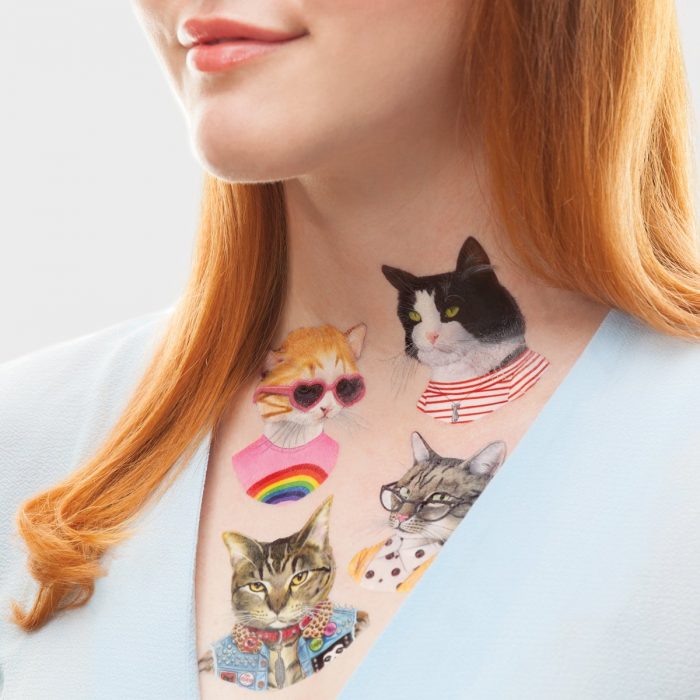 Tattly Temporary Tattoos Set, The Cat Club via Amazon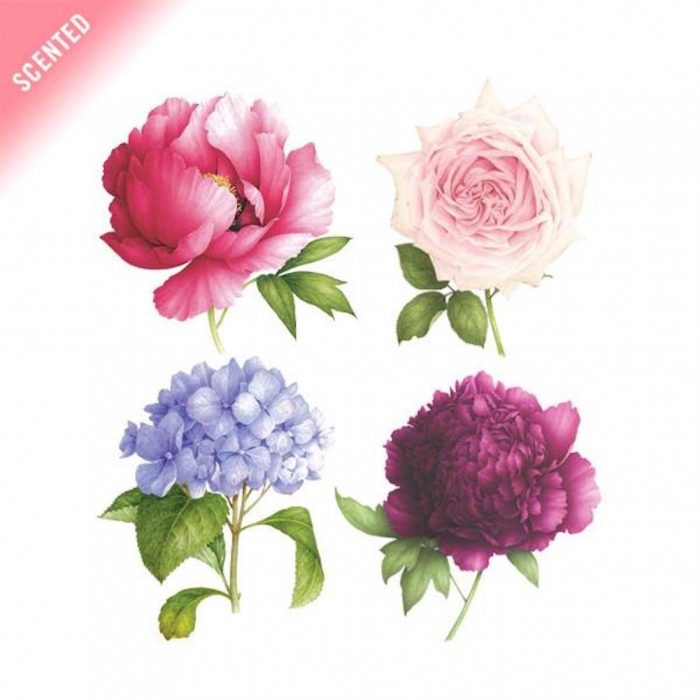 Tattly Temporary Tattoos Scented Perennial Set via Amazon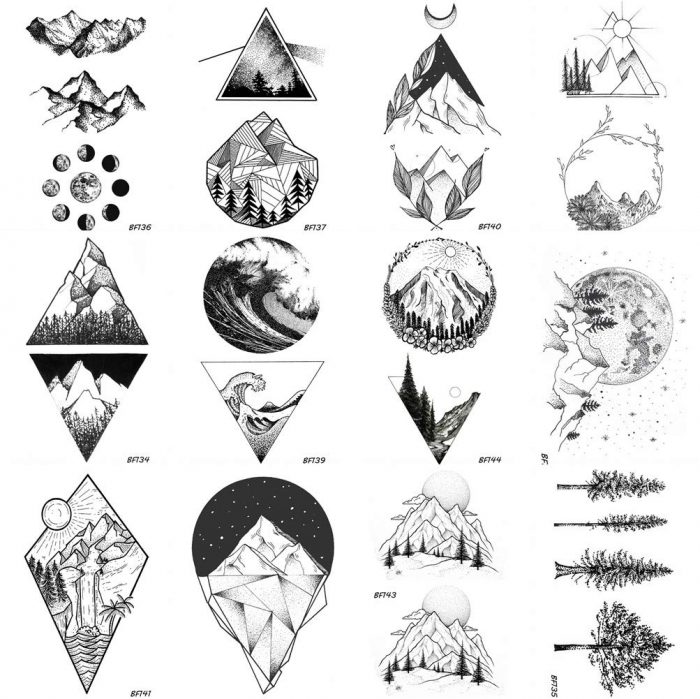 COKTAK 12 Pieces/Lot Geometry Triangle Mountain Temporary Tattoo Sticker via Amazon
Which of these unique bachelorette activity ideas is the best fit for your squad?
RECOMMENDED READING: Unconventional Bachelorette Party Ideas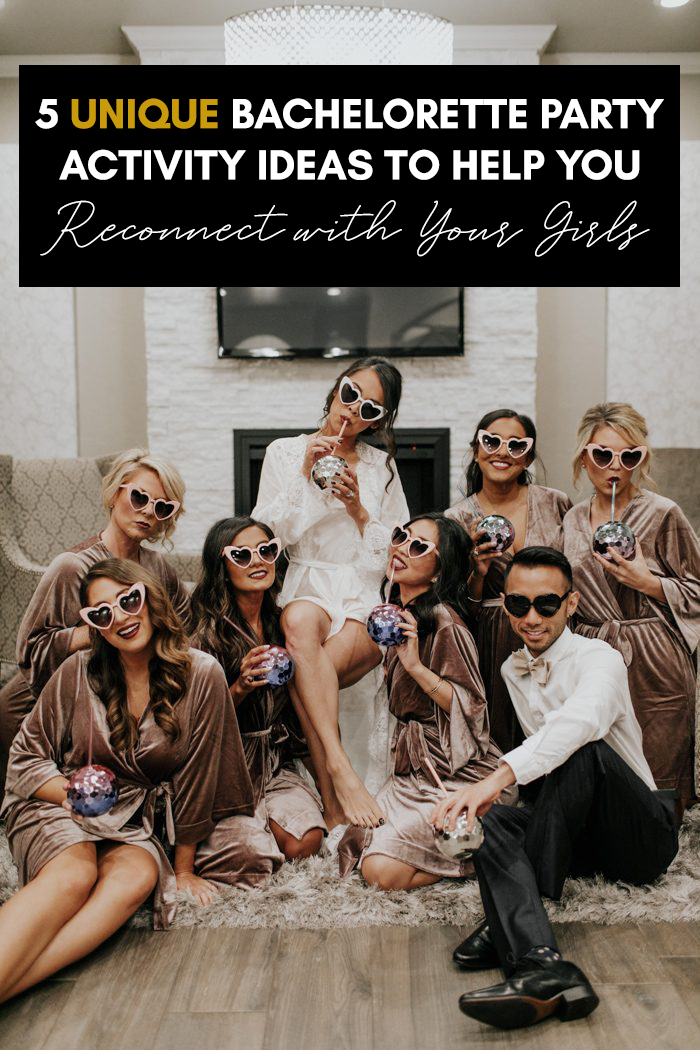 photo by Melissa Marshall