Pack your bags and grab your wedding day crew—it's bachelorette party time. This day, or weekend, is all about celebrating you—the bride. Maybe you're looking to escape to warmer weather, sitting poolside, and sipping on a margarita. Maybe you're looking to beat the heat and cozy up by a fire in the mountains. Whatever your desired bachelorette party vibes are, there is an Airbnb rental waiting for you.
We can't think of a better way to celebrate you than in a stylish getaway surrounded by your best friends. Whether you're looking to stay close to home or take this celebration on the road—we have compiled a list of top Airbnbs for bachelorette parties fit for every bride and her wedding day crew.
Best Airbnbs For Bachelorette Parties
Location: Austin, Texas
Sleeps: 22
Why we love it: This large Texas home has a fun modern design, fire pit, and shared pool, making it everything you could ever want for a bachelorette party. With eight bedrooms, there's plenty of space for all of your closest friends. Not to mention it's super close to downtown Austin, a hot spot for bars, restaurants, and events.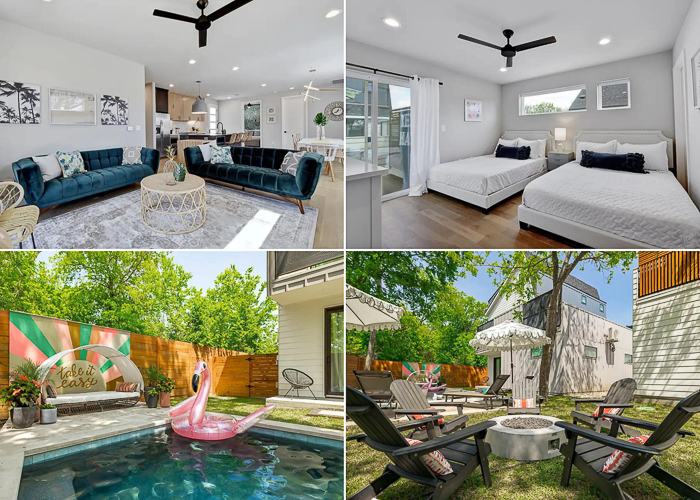 Location: Austin, Texas
Sleeps: 4
Why we love it: Smaller groups looking for a relaxing desert getaway without sacrificing the stunning and instagrammable design—this is your winner. The Boho Bungalow is a fully remodeled space designed by The Bachelorette's JoJo Fletcher and Jordan Rodgers. It offers a welcoming atmosphere with a bohemian flair.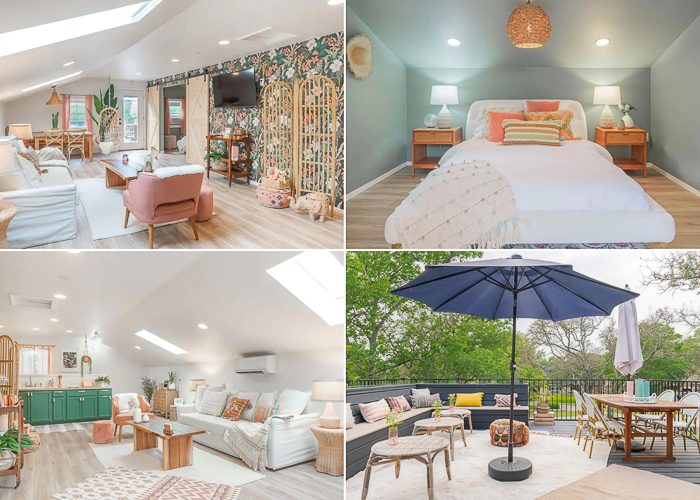 Location: Breckenridge, Colorado
Sleeps: 6
Why we love it: If you're looking to trade the traditional pool and beach celebrations for a mountain retreat—this one is for you. We don't think it gets much cozier than an A-frame cabin nestled in the towering trees. Plus, this 1970's Airbnb is complete with a hot tub. We're sold on this unique bachelorette activity haven.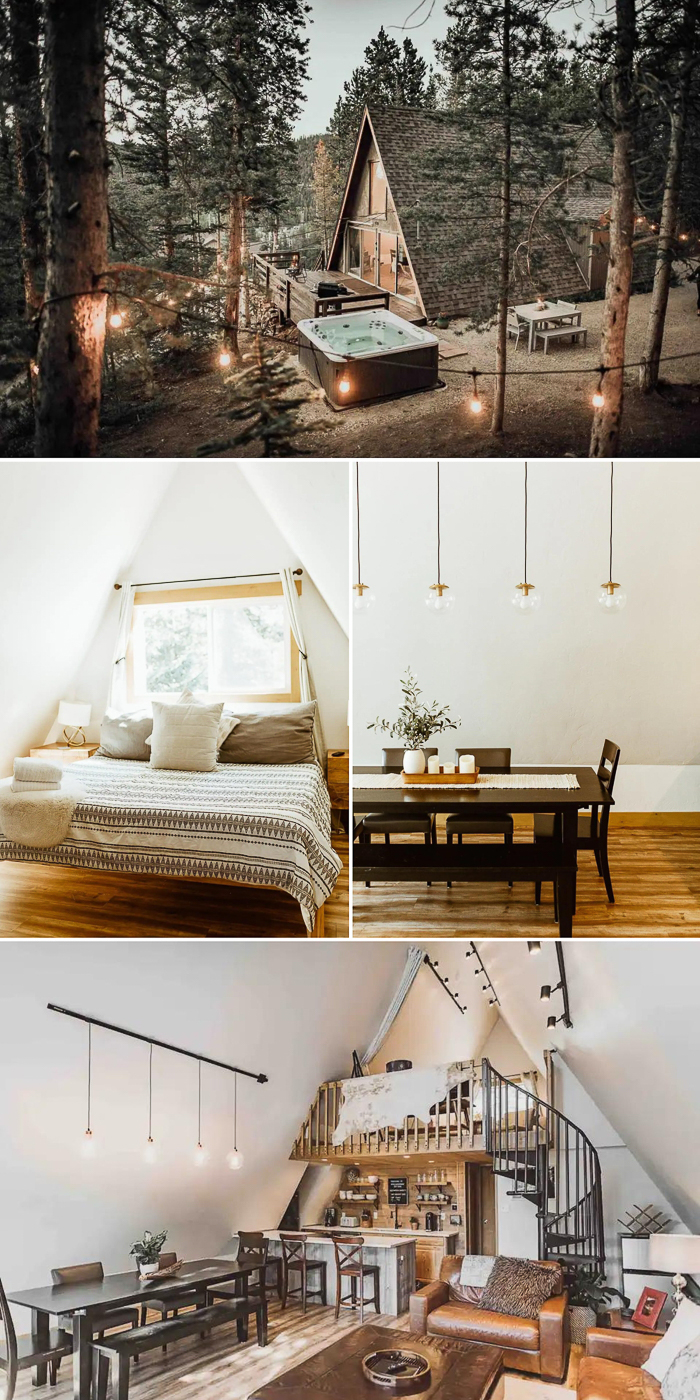 Location: Charleston, South Carolina
Sleeps: 11
Why we love it: The Sullivan is complete with private porches, a large shared pool deck, and a sleek fully white modern design. This remodeled historic property will bring the southern charm—giving you the boutique hotel-styled retreat feeling but all to yourselves.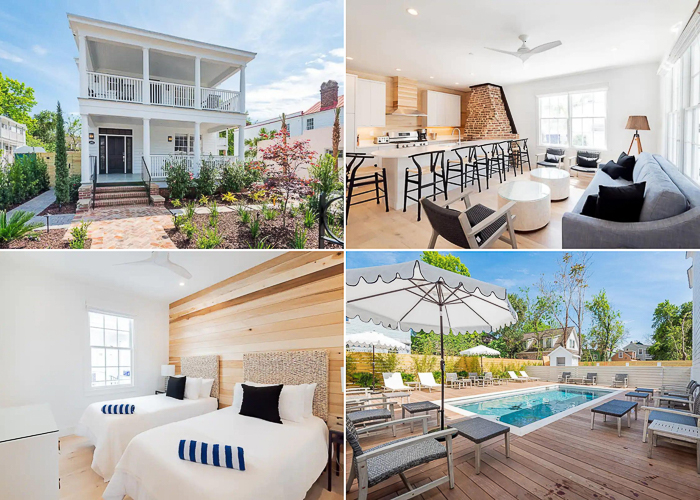 Location: Chicago, Illinois
Sleeps: 16
Why we love it: Prime location with easy access to downtown Chicago, luxury design, and a whole lot of bedrooms. This Airbnb is perfect for large bachelorette party groups trying to decide between a secluded getaway and the ability to easily explore the city. This Airbnb is the best of both worlds.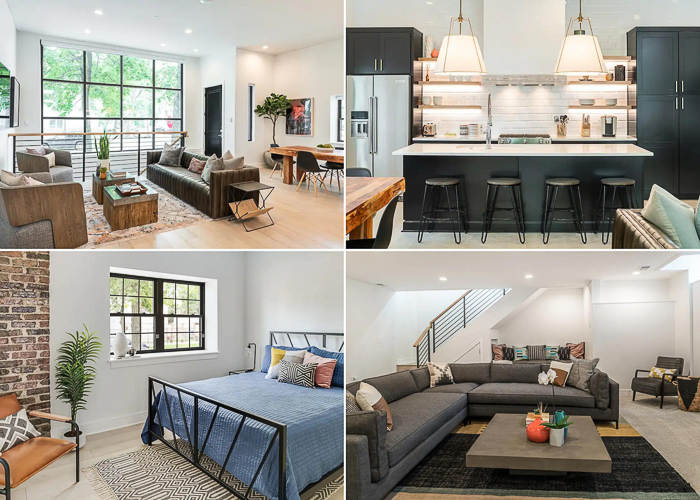 Location: Joshua Tree, California
Sleeps: 8
Why we love it: No desert oasis is more glamorous than this private three-bed, two-bath residence in the heart of Joshua Tree National Park. It's the perfect spot for crews looking to hang by the pool, explore local national parks, and star gaze under the night sky. It's the epitome of relaxation.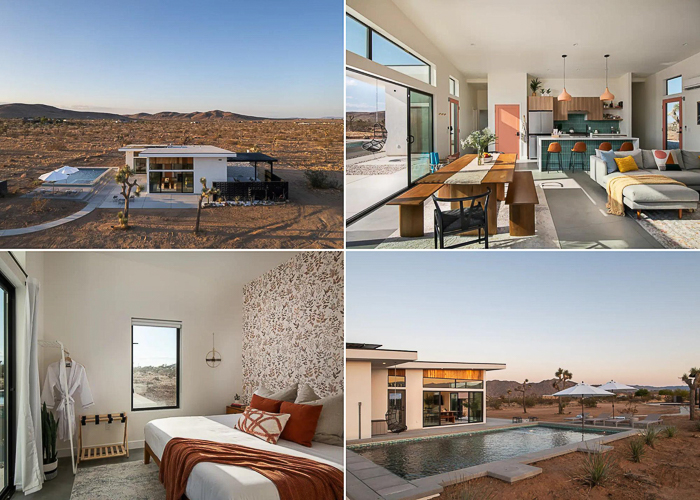 Location: Nashville, Tennessee
Sleeps: 10
Why we love it: If you're dreaming of a "Nash Bash" complete with pink, pink, and more pink, this one is perfect for you. From the cow print furniture to the Shania Twain-inspired neon sign, no detail is short of amazing. This Airbnb, just a short drive from Broadway Street, was styled to be Instagram-worthy.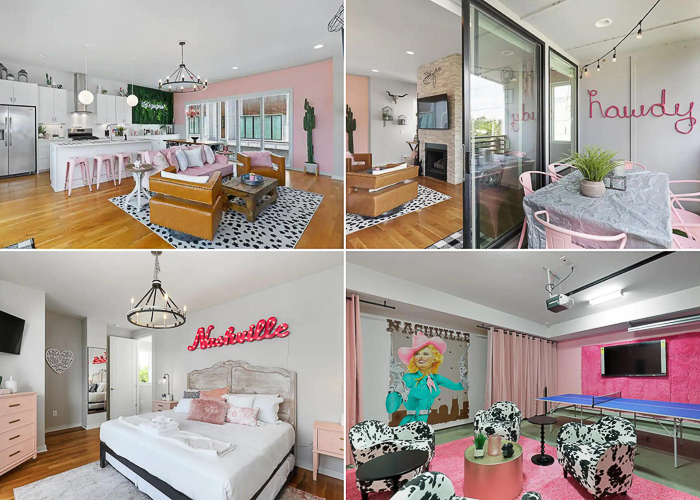 Location: New Orleans, Louisiana
Sleeps: 14
Why we love it: With just a short distance from the main New Orleans attractions, the location is a top-selling factor. Not to mention the stunning design features that make this Airbnb perfect for both the party-loving and picture-loving wedding crews.
Location: Palm Springs, California
Sleeps: 6
Why we love it: This pink paradise located 25 minutes outside of Palm Springs is the perfect oasis for those looking to grab a drink and relax by the pool. From the pink tiled hot tub to the flamingo wallpaper—it doesn't get more worthy of a bachelorette crew than this.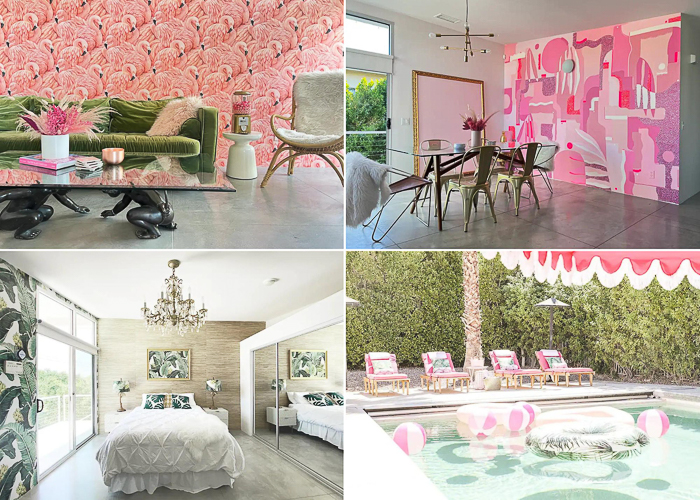 Location: Santa Margarita, California
Sleeps: 10
Why we love it: This Whisper Valley Ranch Airbnb takes the cabin life and makes it glamorous. A cabin surrounded by twinkle lights, games made for groups, and a fire pit. If that's not enough, the modern and cozy design throughout all five bedrooms is sure to sell you.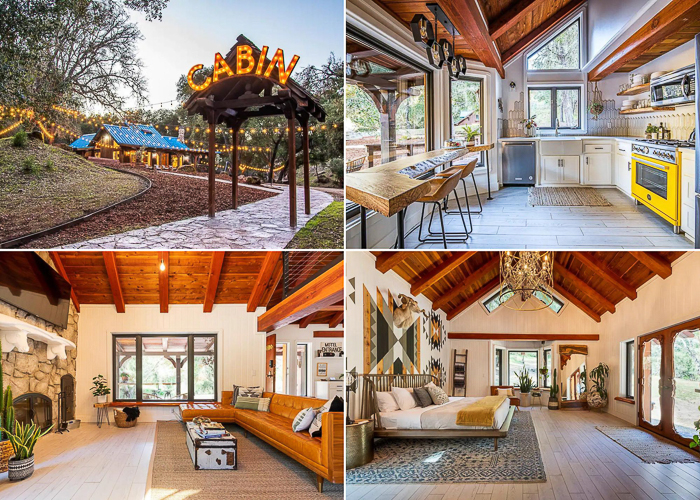 Location: Scottsdale, Arizona
Sleeps: 12
Why we love it: You really can't go wrong with Scottsdale's bachelorette party vibes—and this house totally has them! If you scroll through the photos, you'll see the owners have hosted weddings and large gatherings here before—which means they'll have plenty of recommendations for you.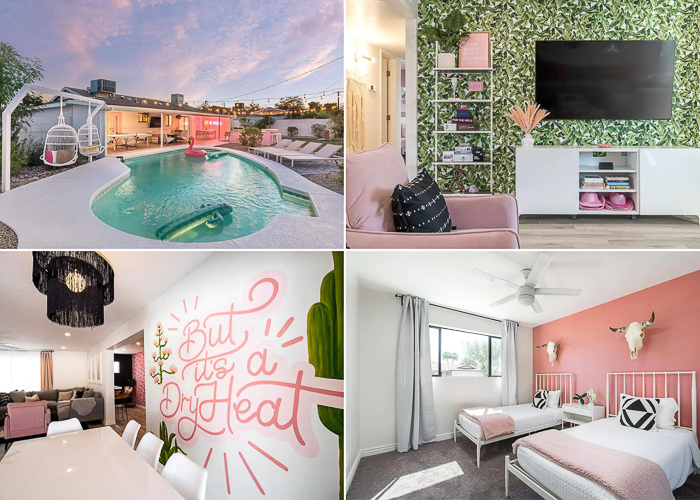 Location: Savannah, Georgia
Sleeps: 8
Why we love it: Sitting steps off of Forsyth Park, this five-bedroom private condo is the perfect place to stay while enjoying all that Savannah has to offer. Enjoy a glass of wine on one of the two balconies, dine on a homecooked meal in the stunning dining room, and hit the town, which is a short 15-20 minute walk away.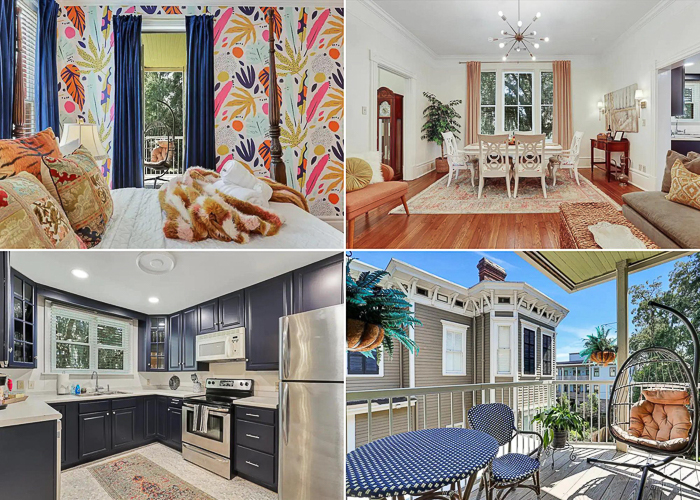 Soaking up the sun pool-side, cuddling up by the fire in a mountain retreat, or hitting the town for dancing and drinks—there are endless bachelorette party options. Every bride is different, your bachelorette party should be different too.
Now that you've picked the destination and secured a stunning Airbnb, check out these nontraditional and unconventional bachelorette party celebration ideas.