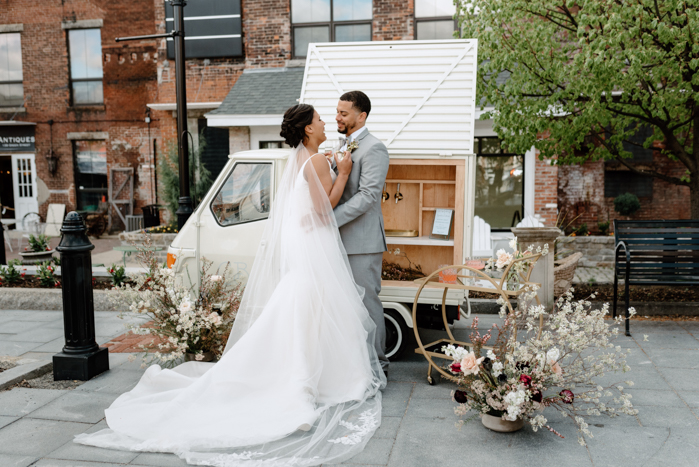 A mini mobile reception bar, dainty floral arrangements, and an industrial event space—these were the ingredients needed to bring this Bell Brook Farm micro wedding to life. Wedding planner The Traveling Tee and her dream-team of vendors transformed an all-white, industrial space into a whimsical, fairytale venue.
The White Room—a historic Massachusetts event space—proved to be a stunning wedding venue, fit for small and large celebrations. The white brick walls, exposed industrial ceilings, and radiating natural light made for endless decor possibilities. The wedding's neutral color palette was enhanced with the addition of light-pink accents in both the tablescape decor and floral arrangements by Bell Brook Farm.
Photographer Jennifer Blalock documented the imperfectly-perfect details—like the asymmetrical floral ceremony arch and the mix-and-match table furniture—that made this intimate wedding inspiration one for the books.
The Traveling Tee On This Bell Brook Farm Micro Wedding
This modern whimsical shoot was designed and brought to life by Emily Day of Bell Brook Farm. She's created floral collections for weddings that incorporated blush pinks, creams, and ironwork in her florals and tablescape. Her father focused on his passion for ironwork and created all the iron flowers used in the bouquet and candle holders. It was something I've never seen before and loved that it was a father-daughter duo who brought this to life.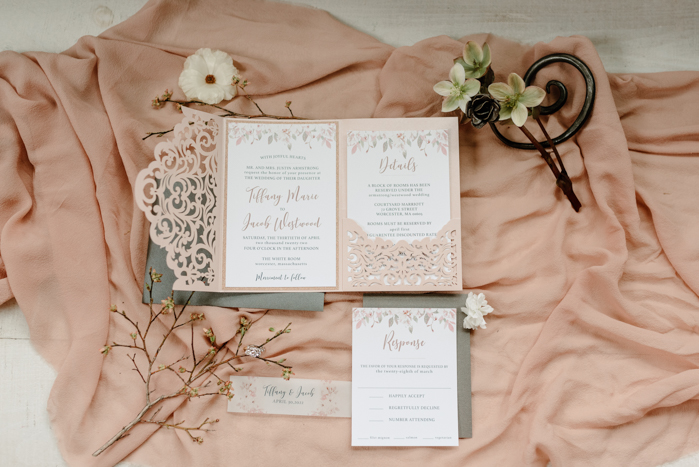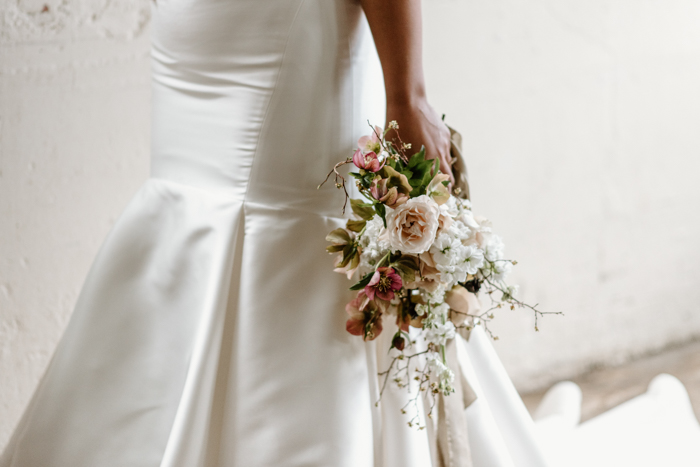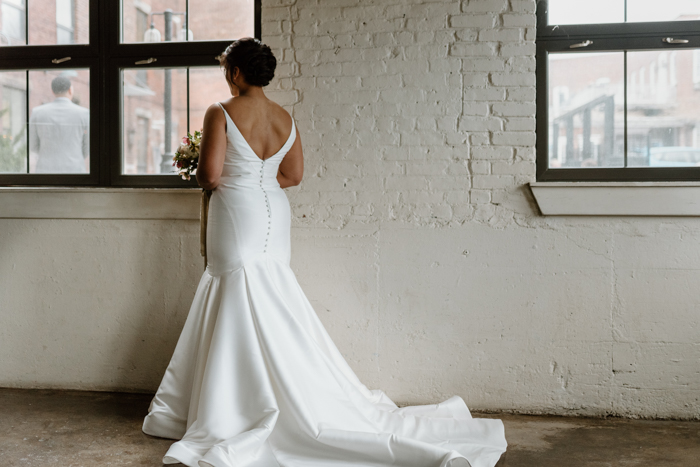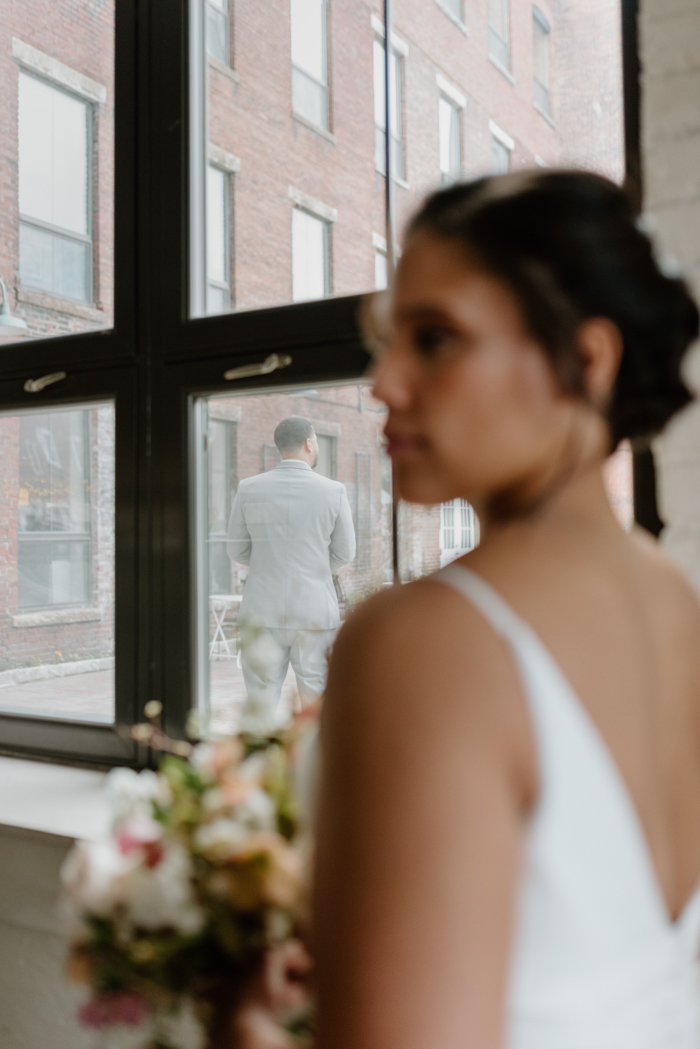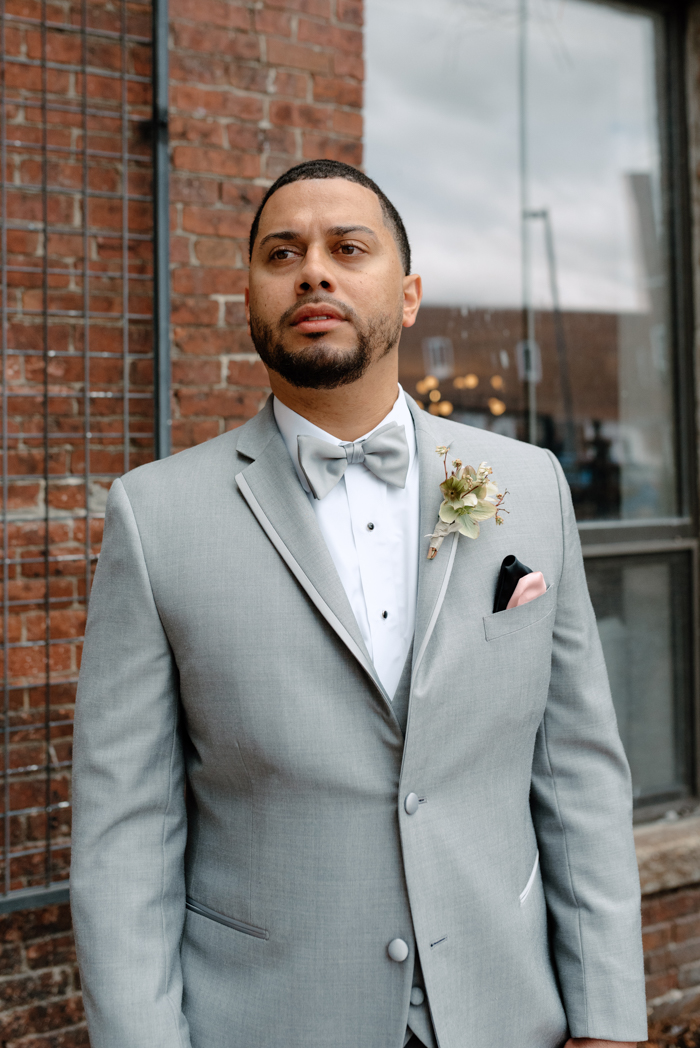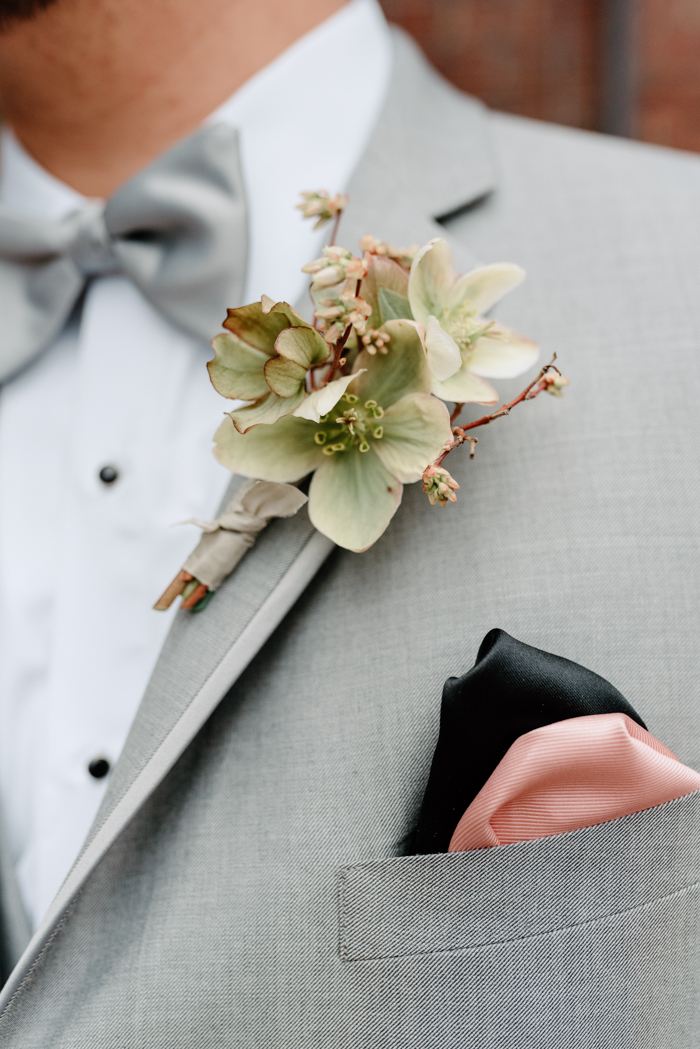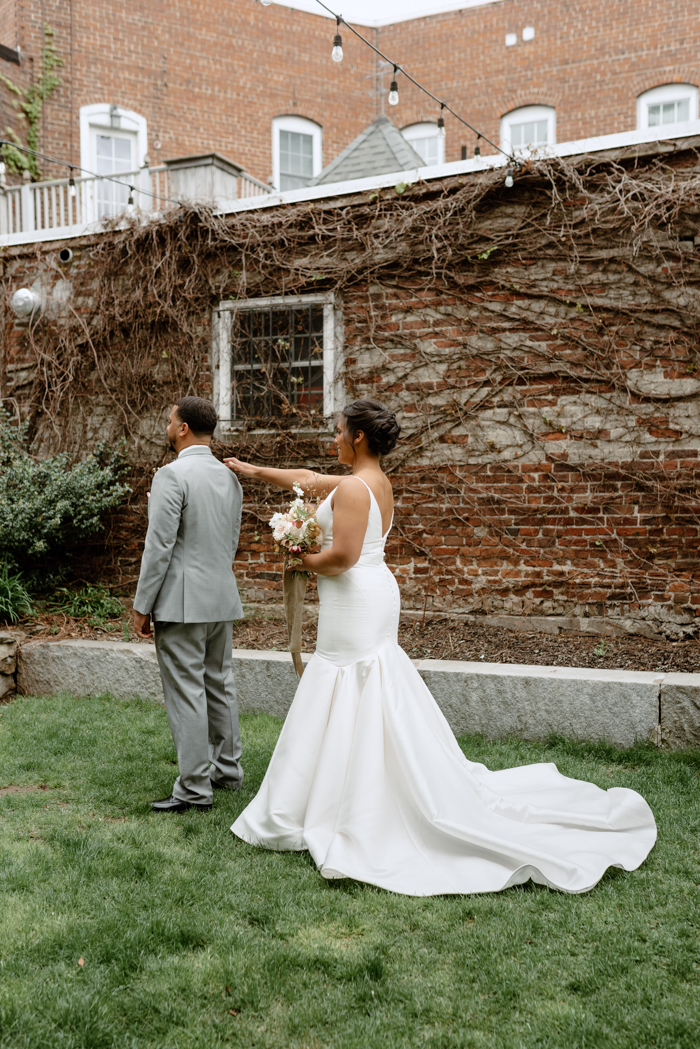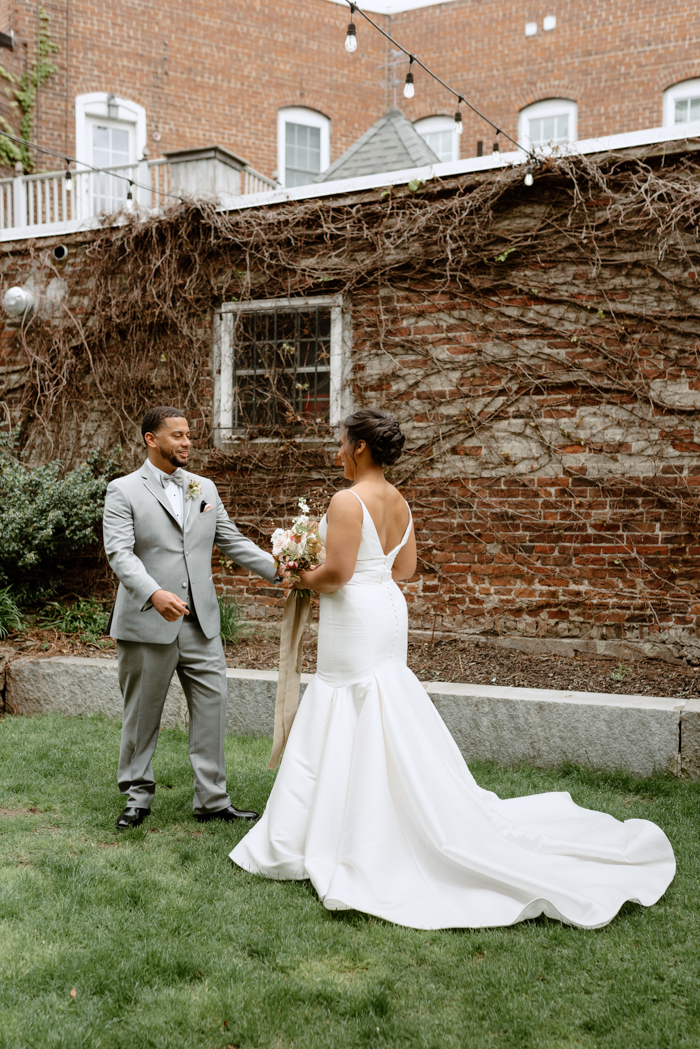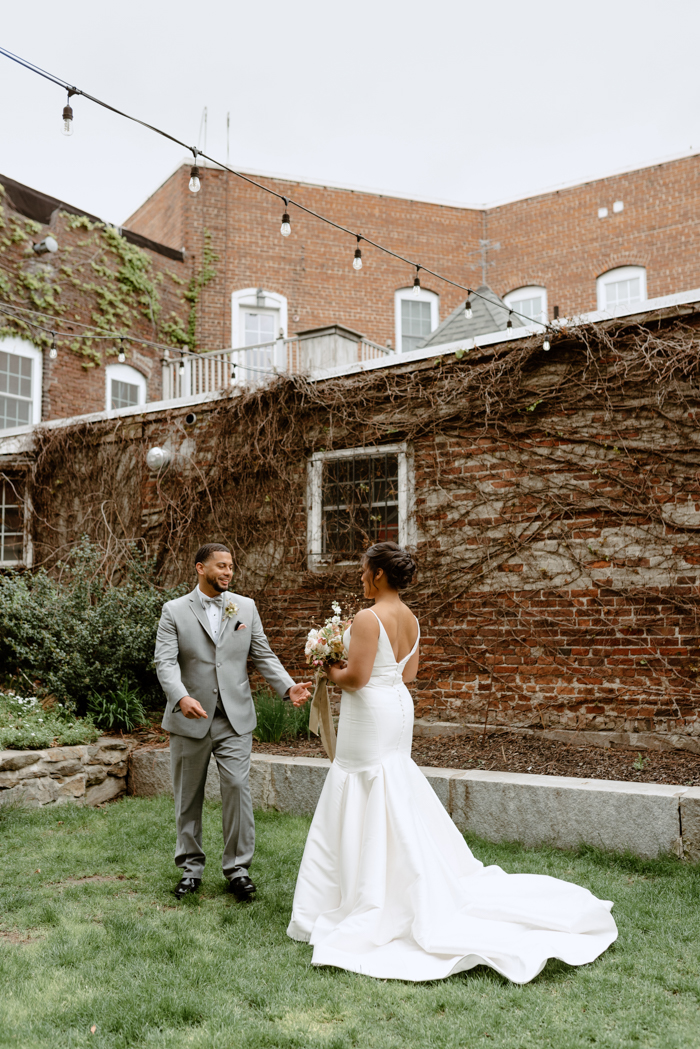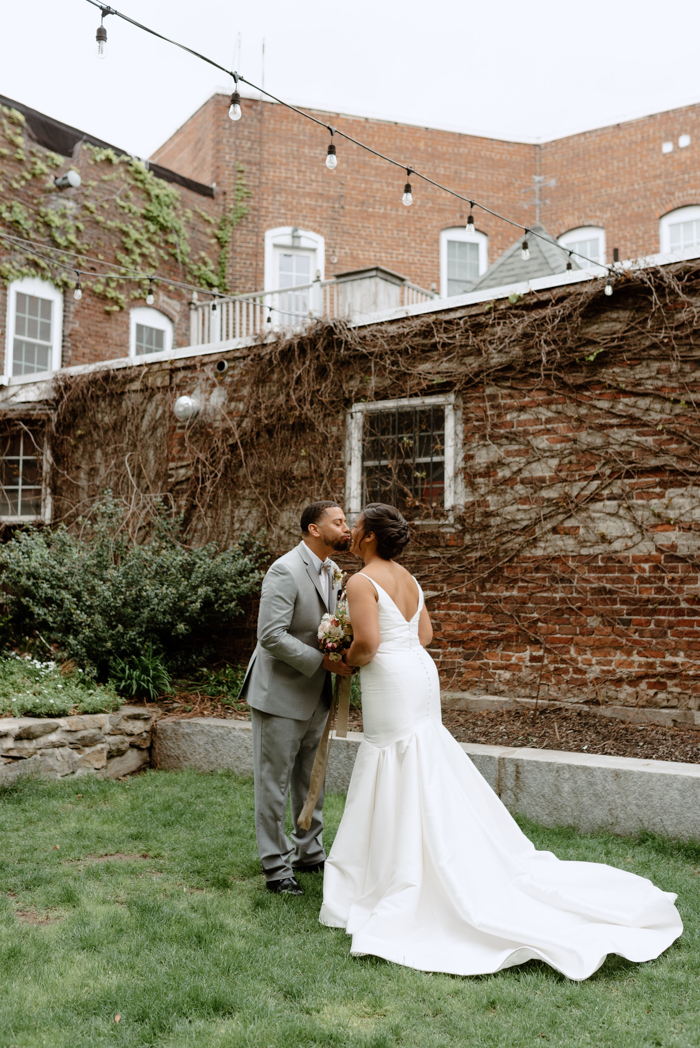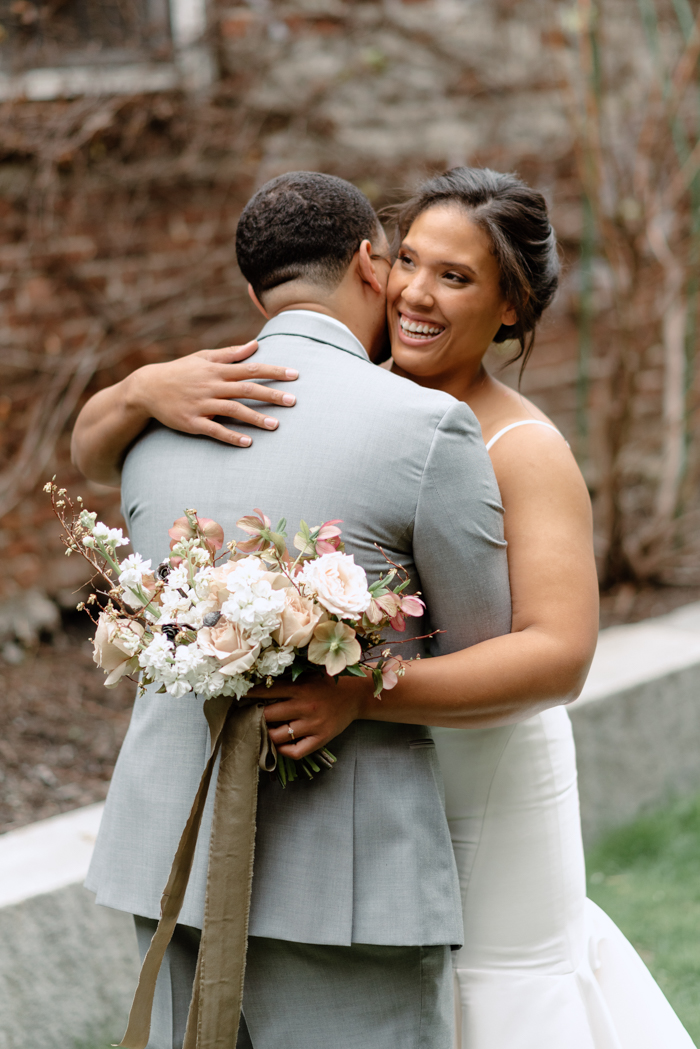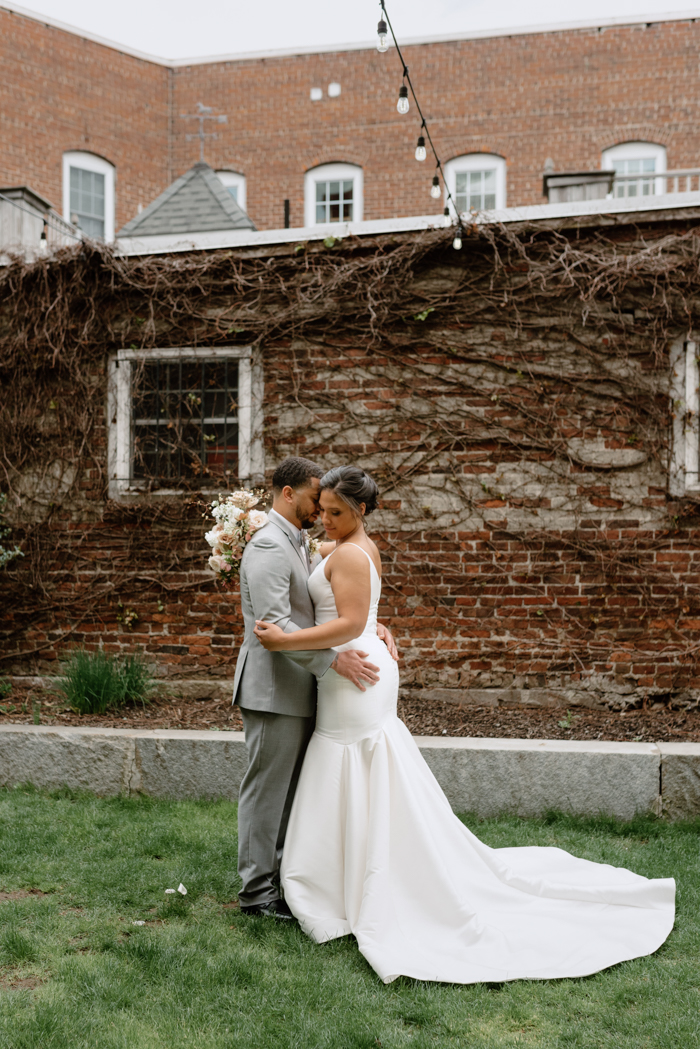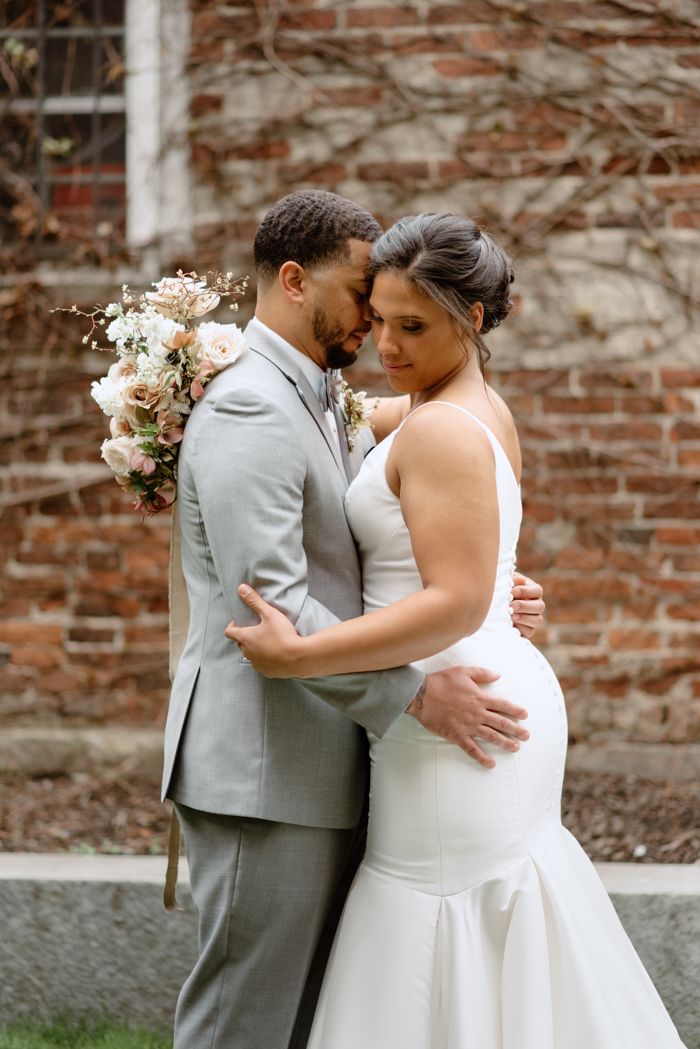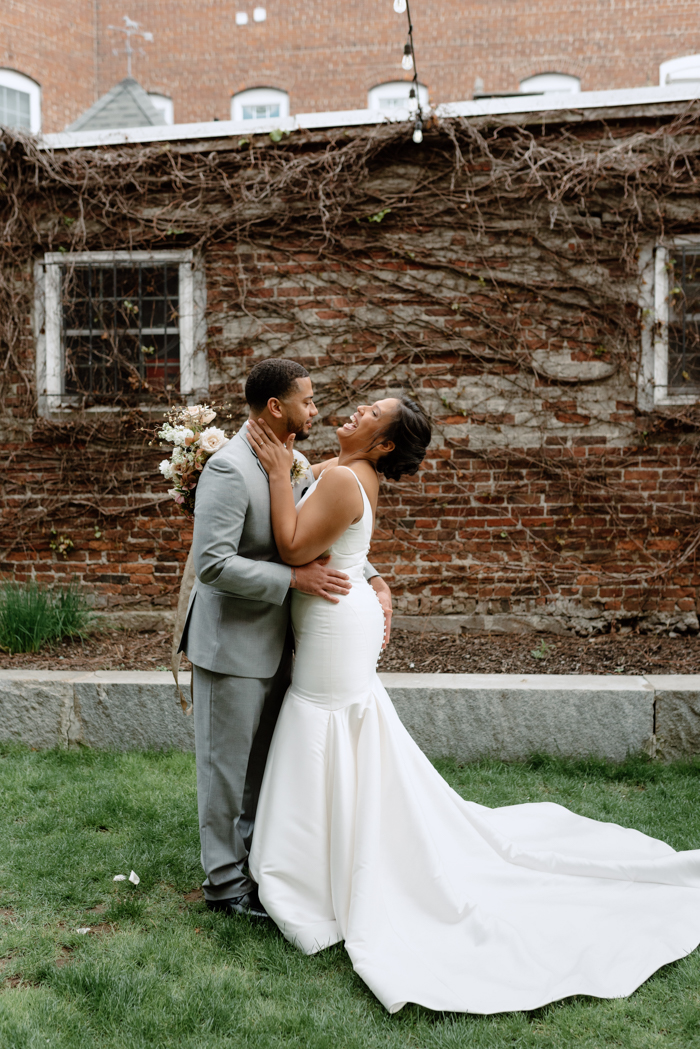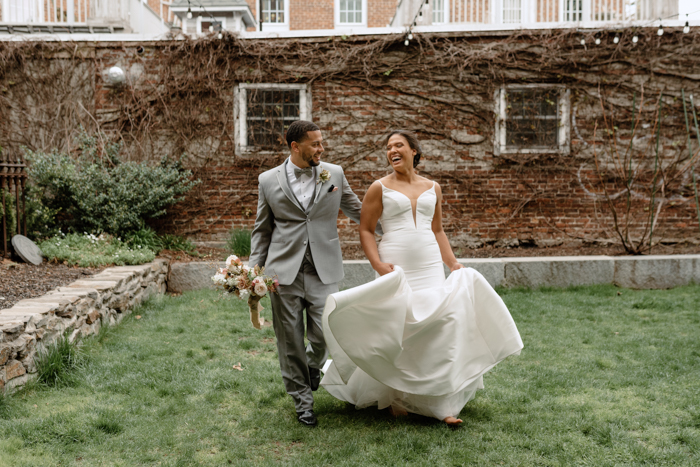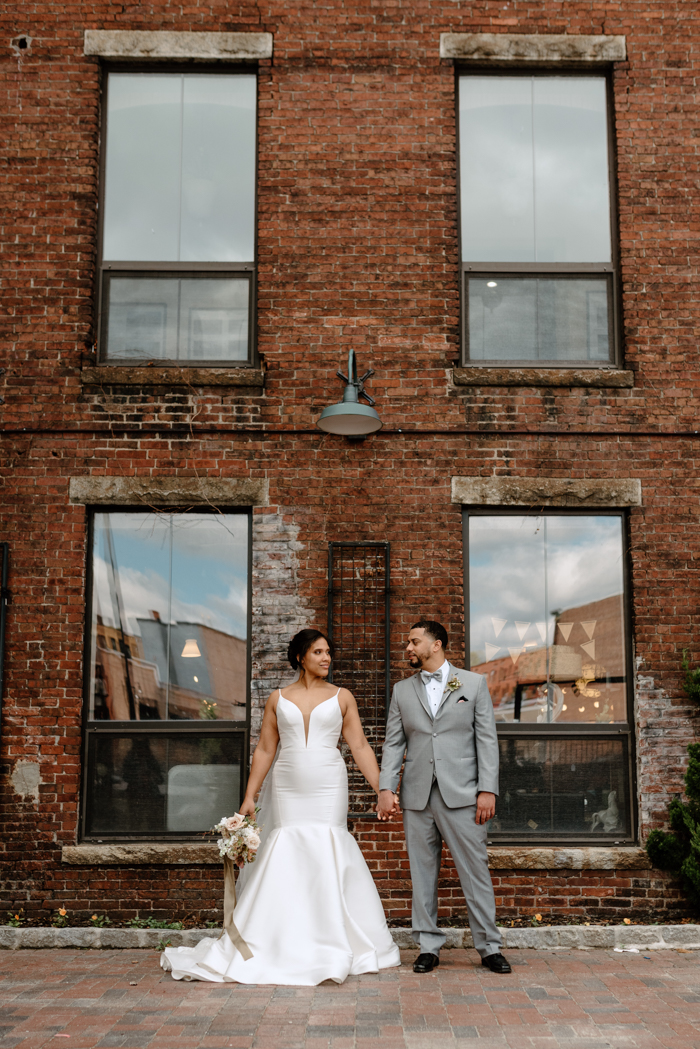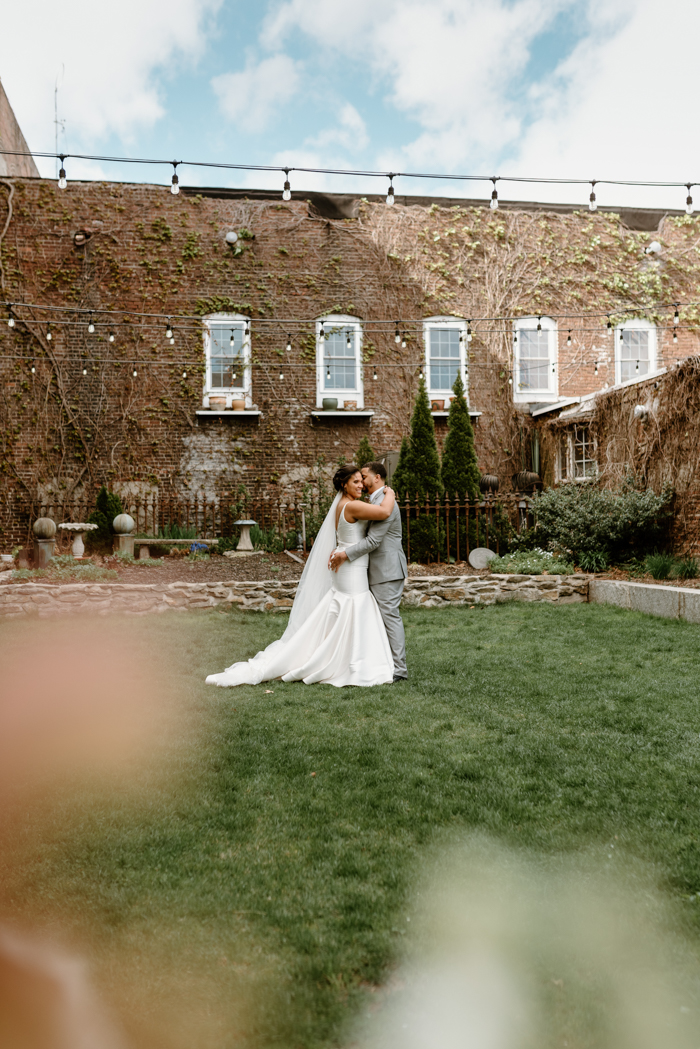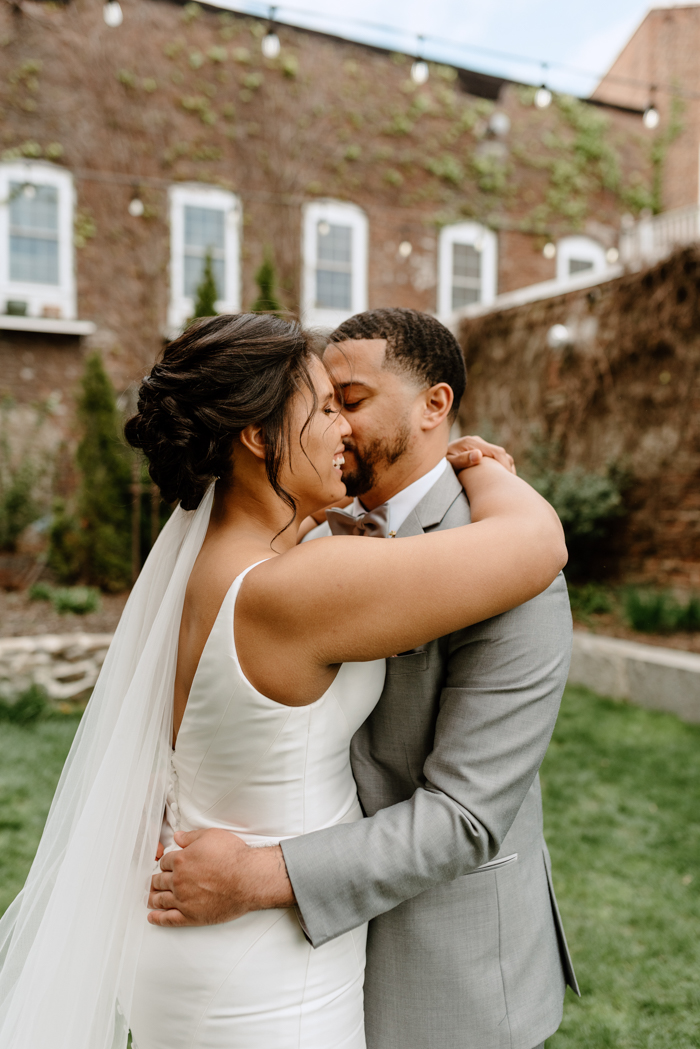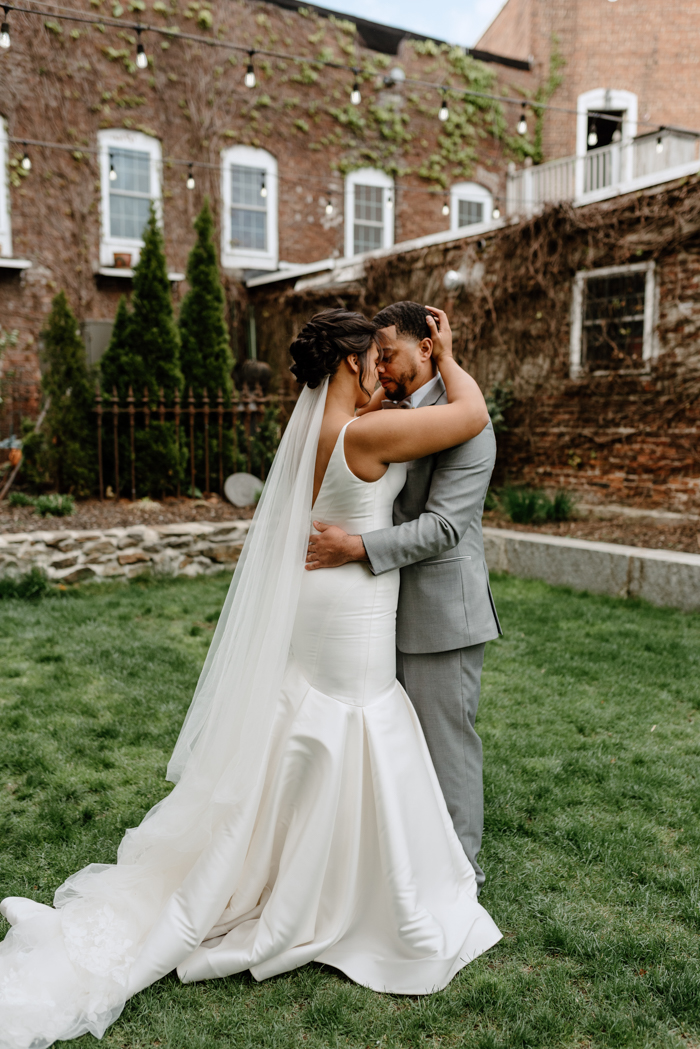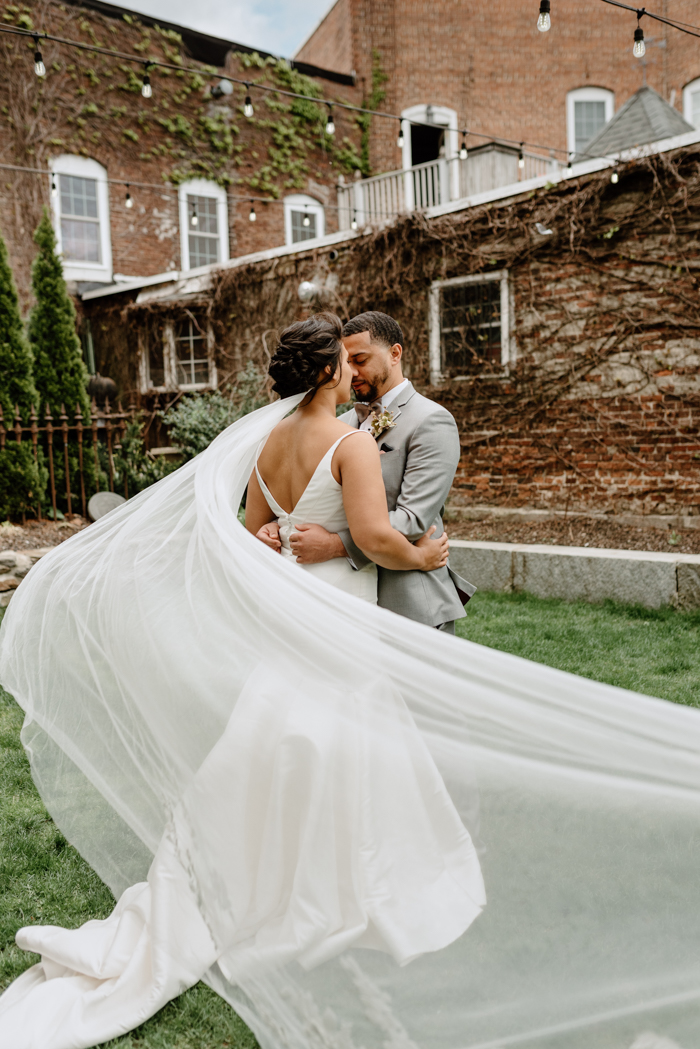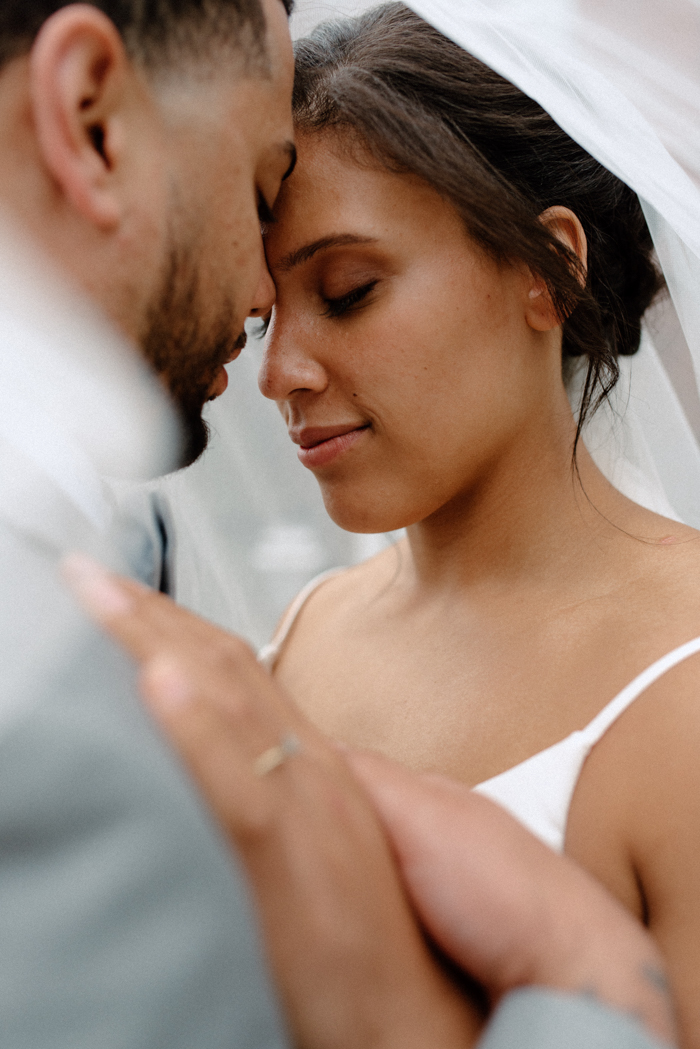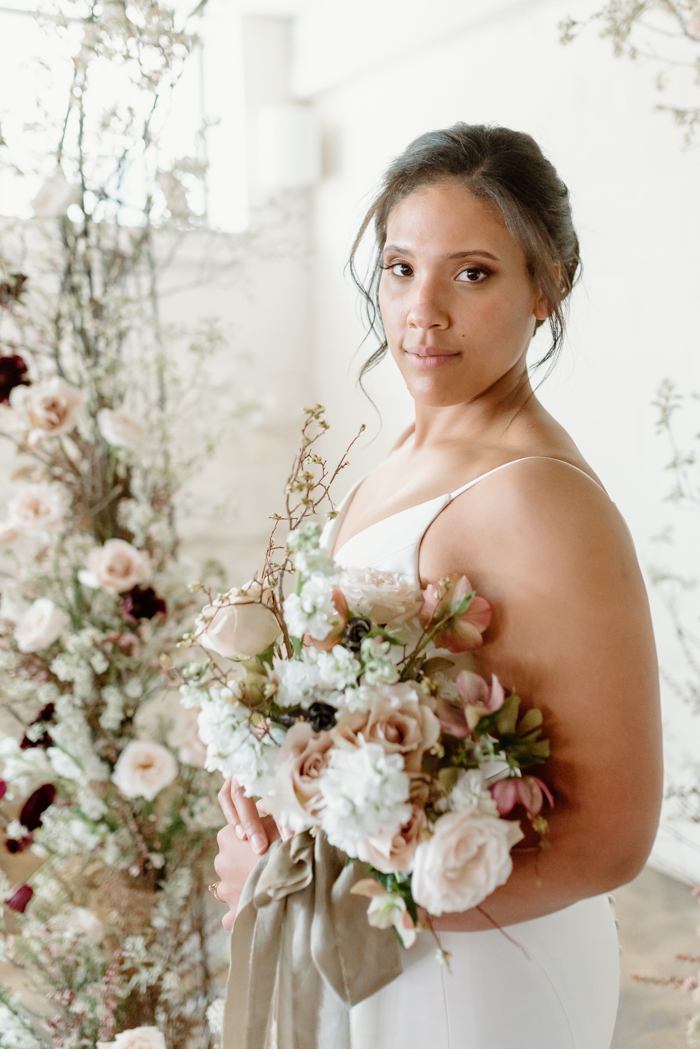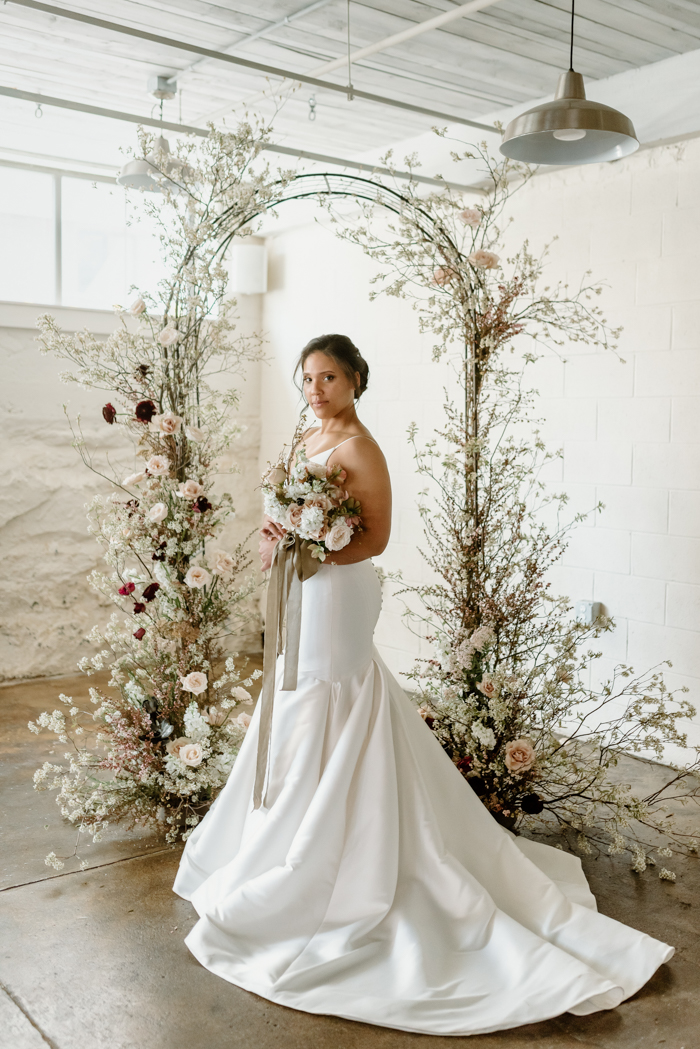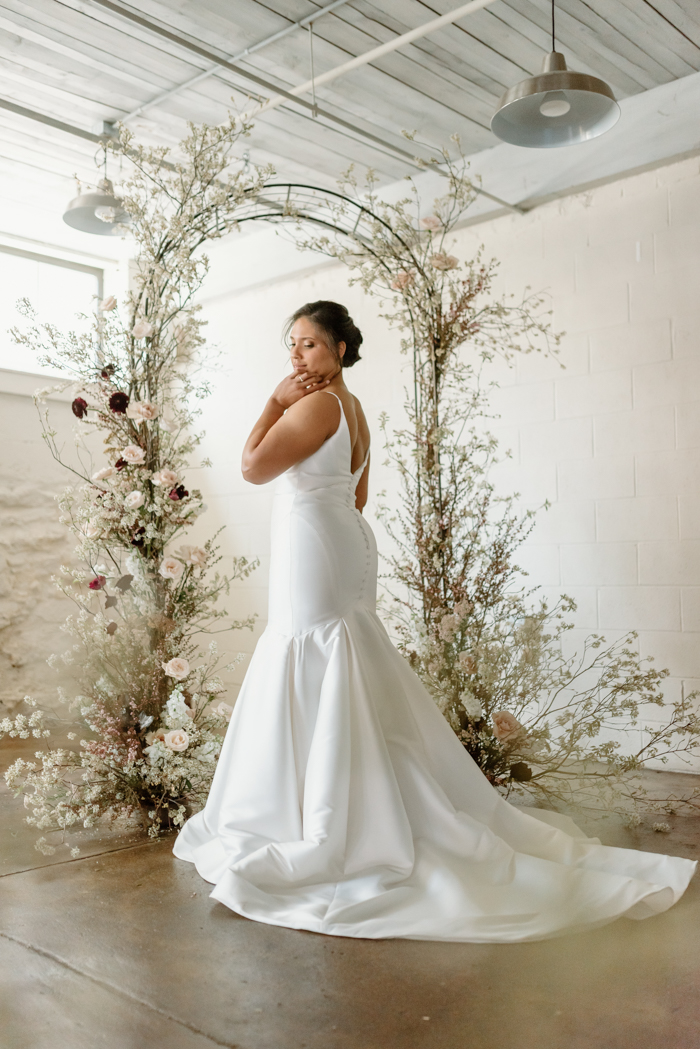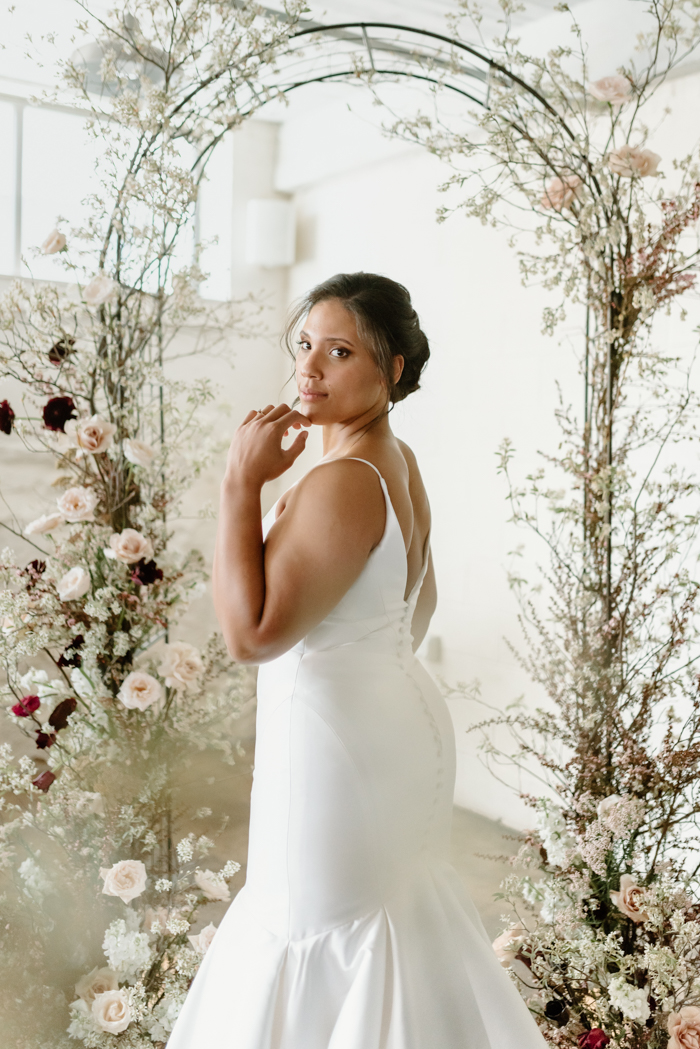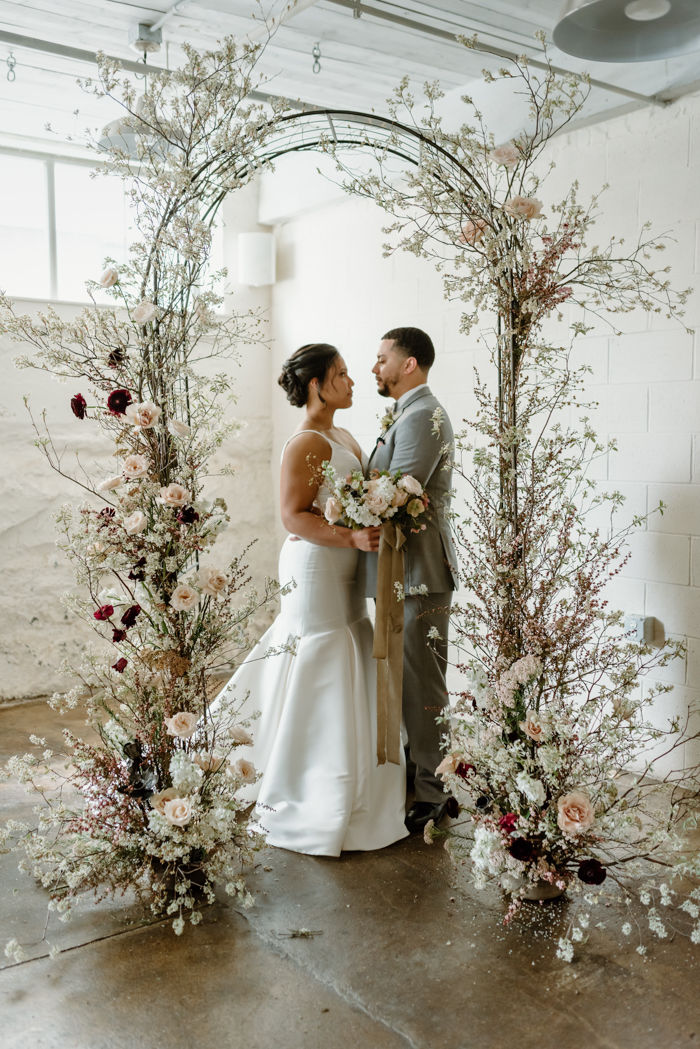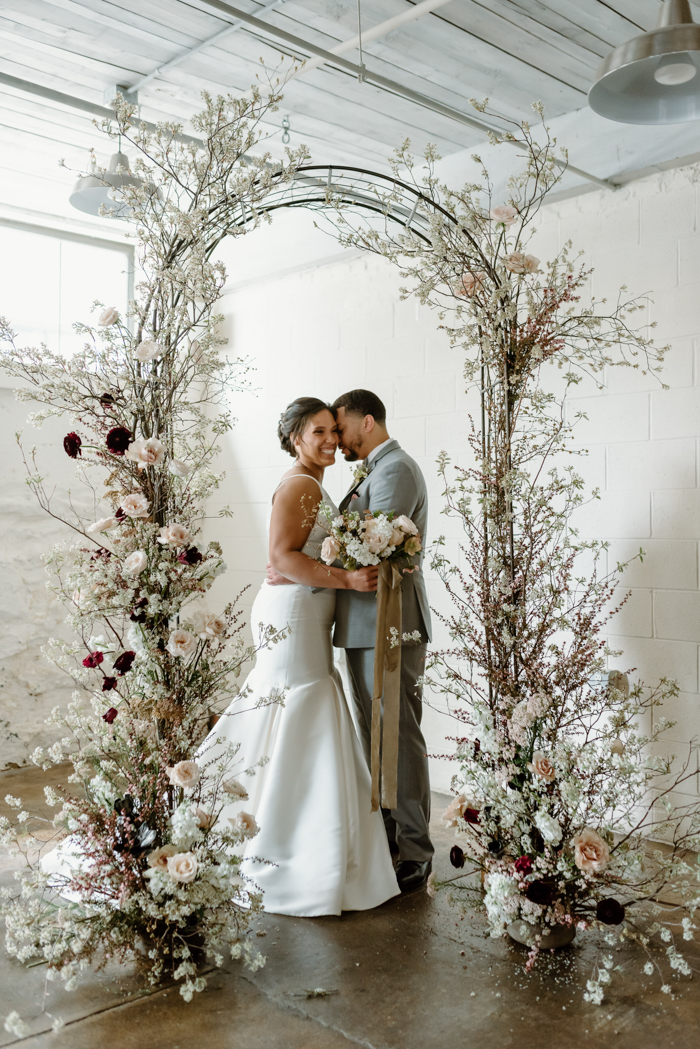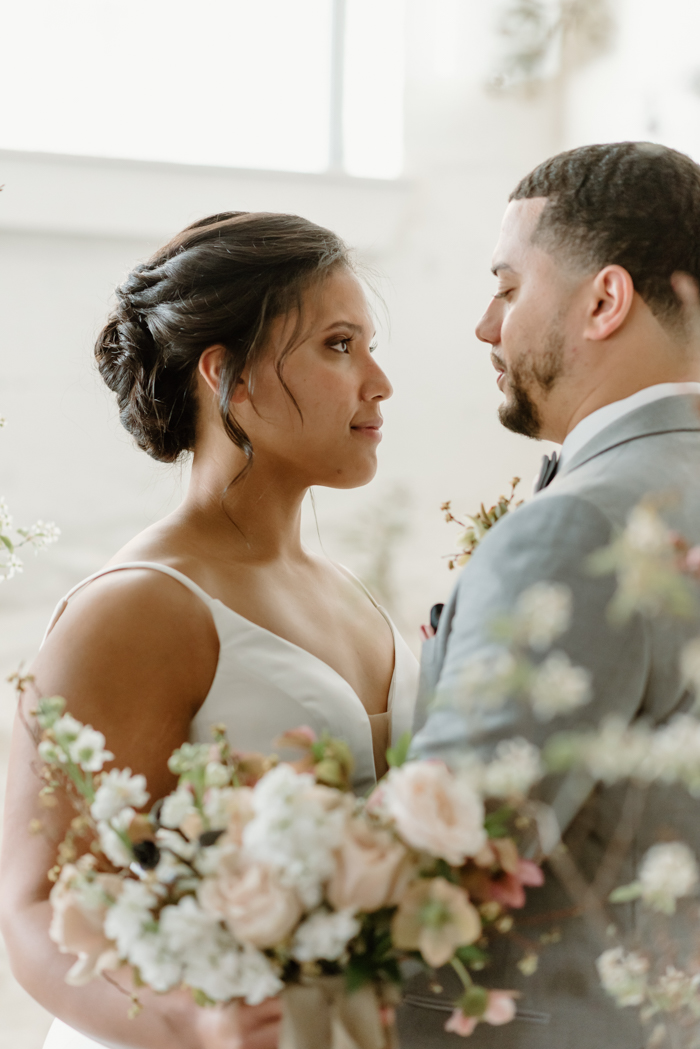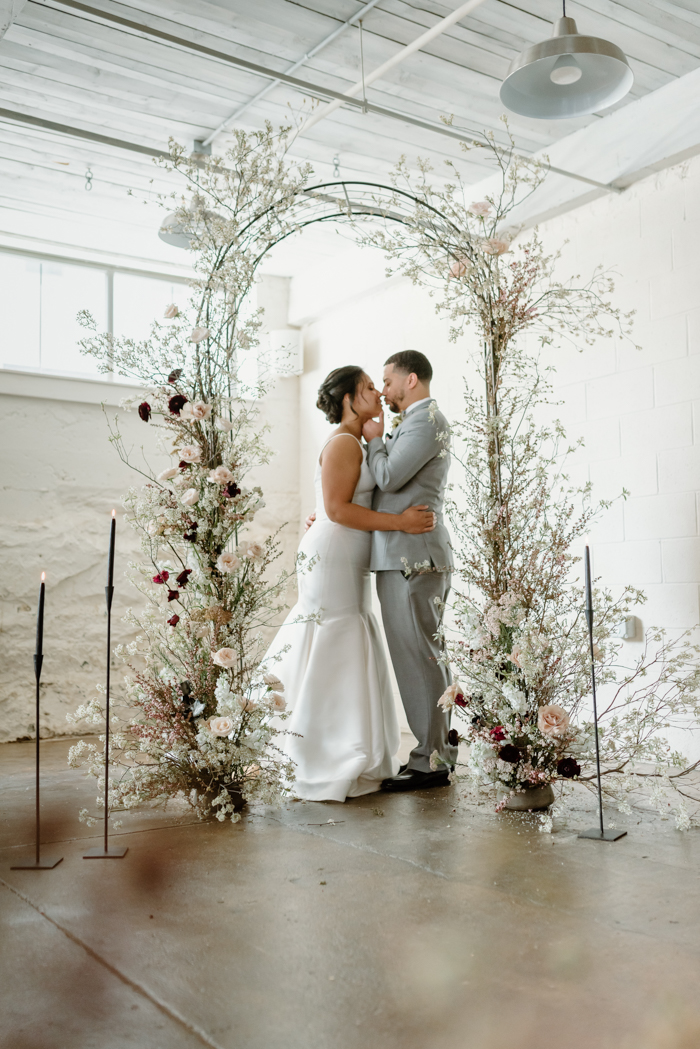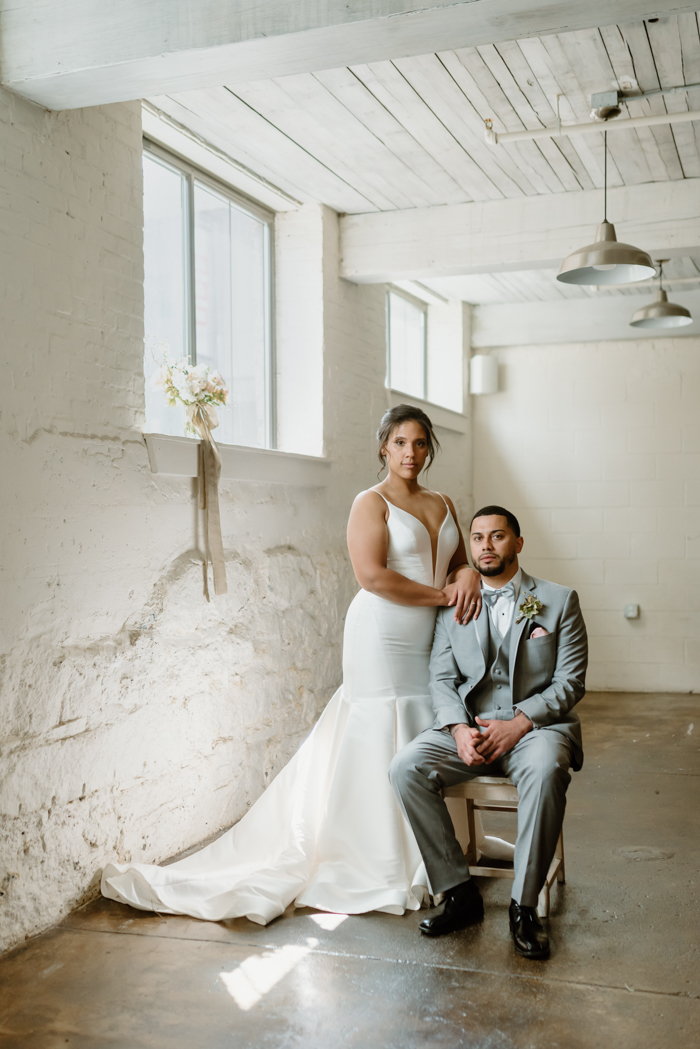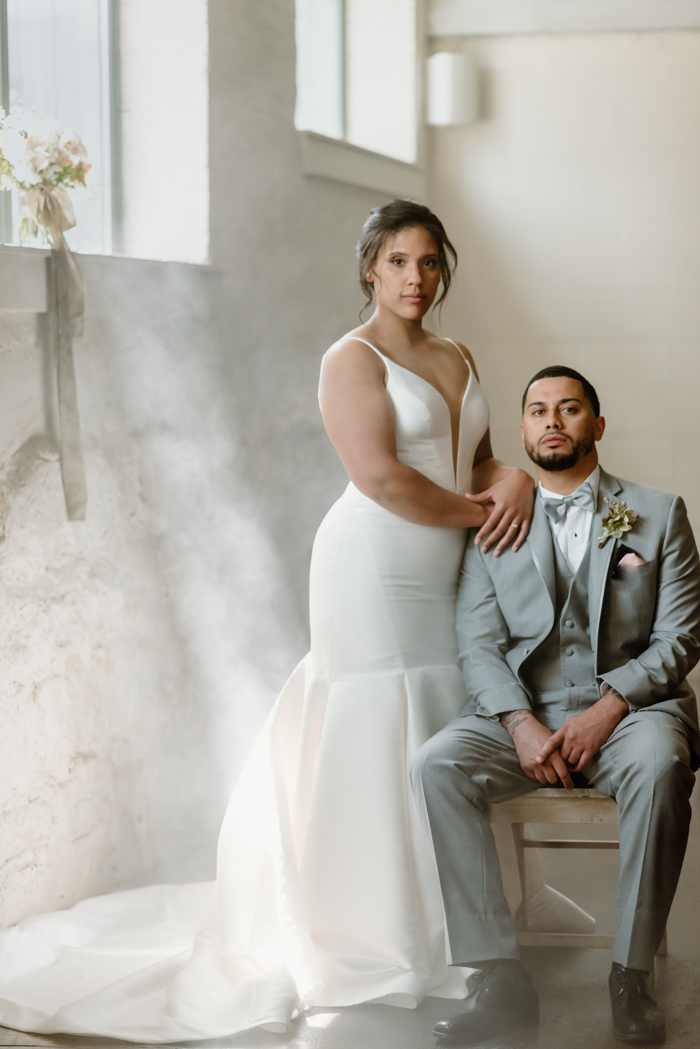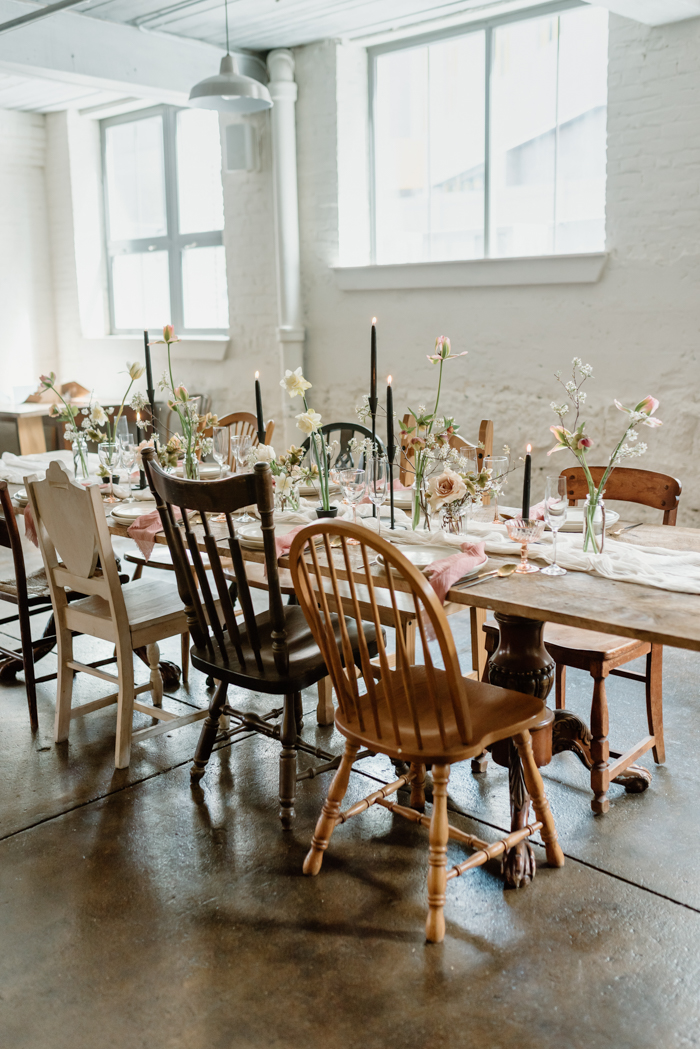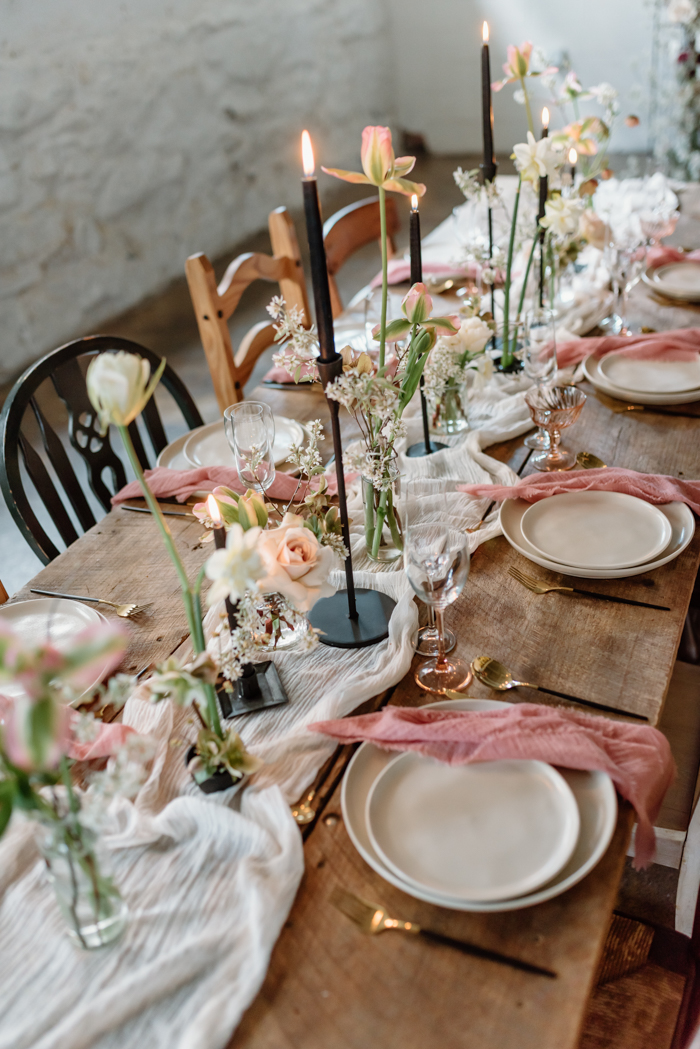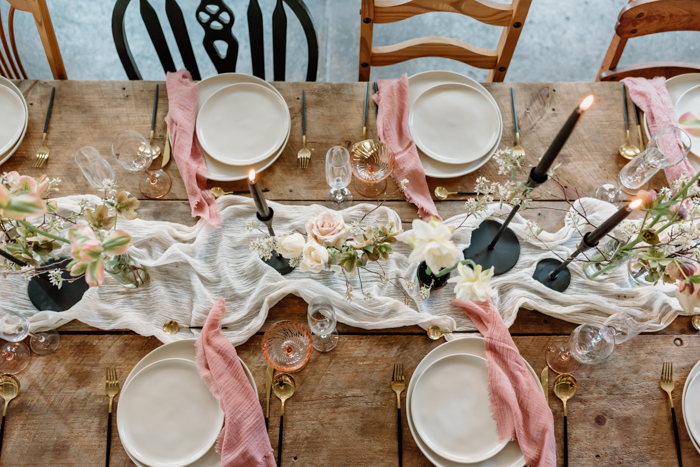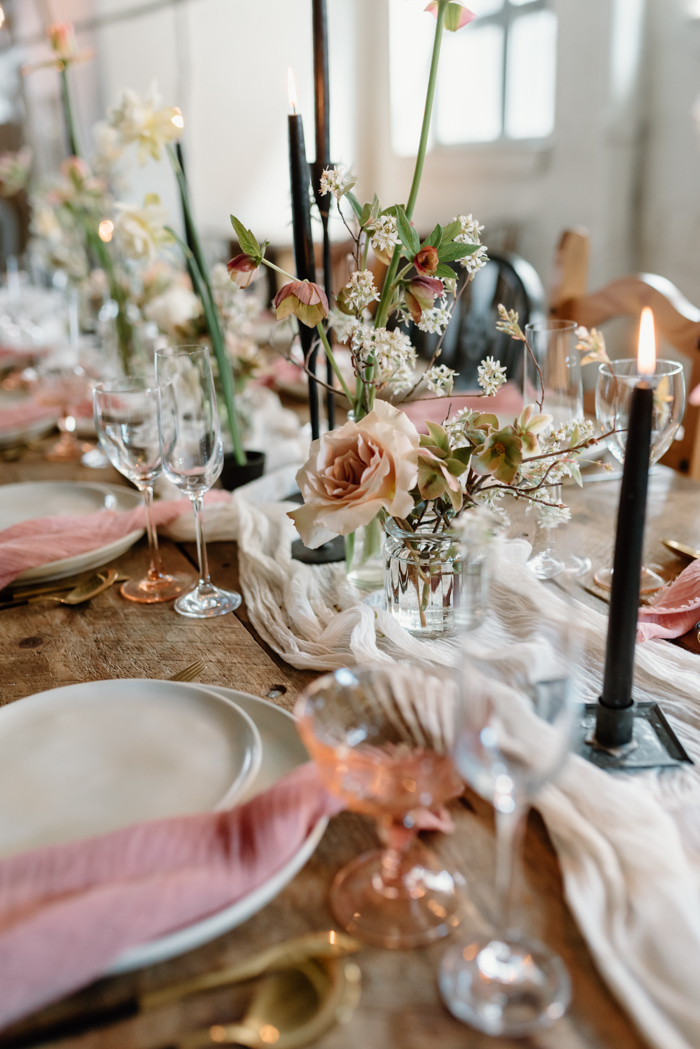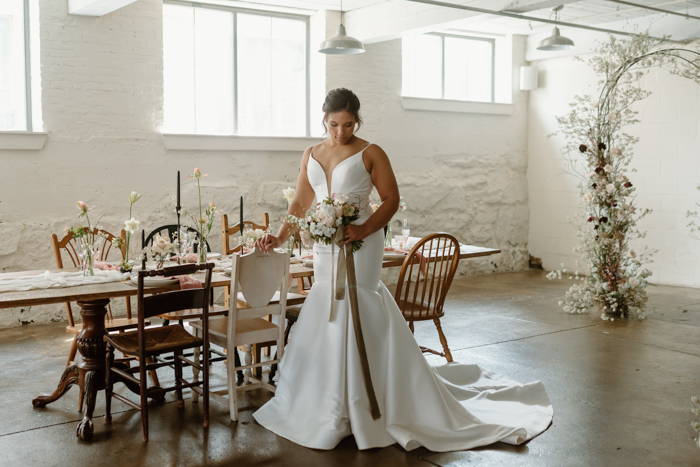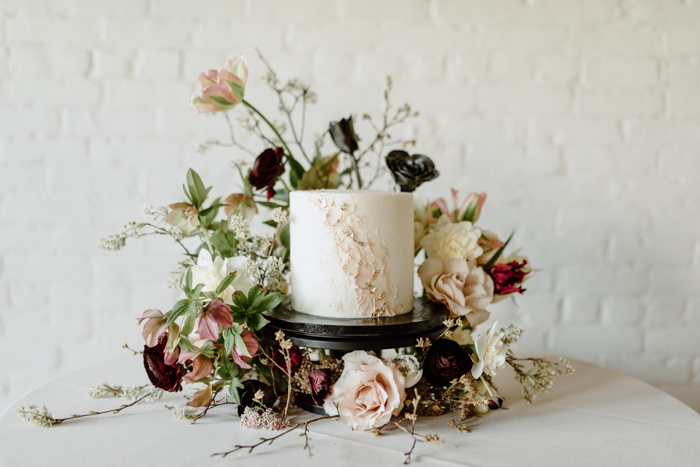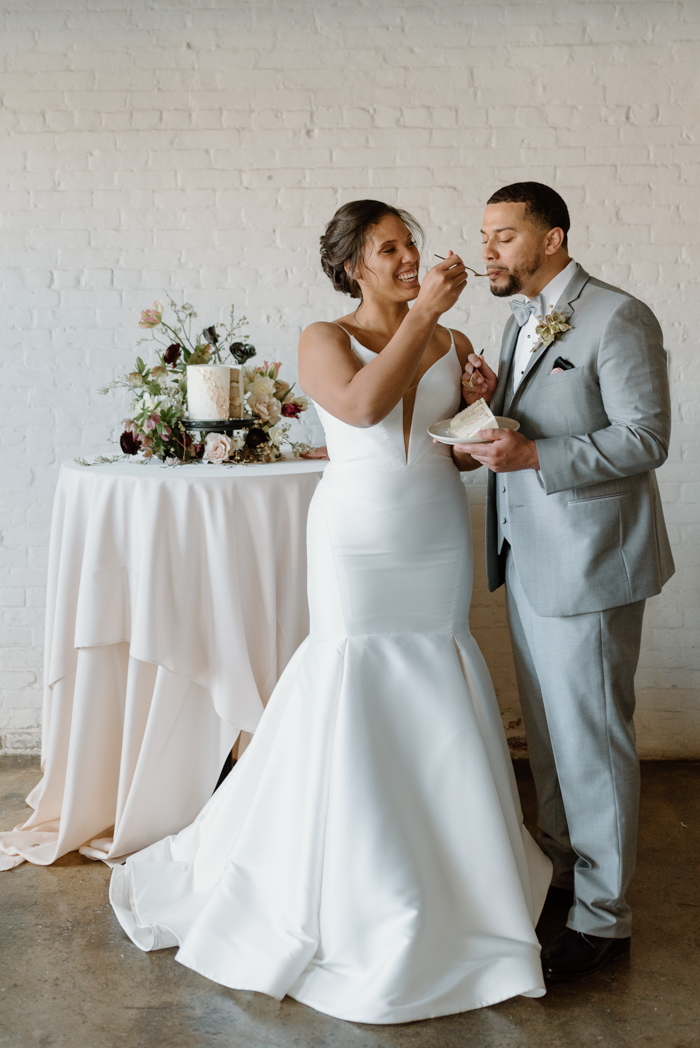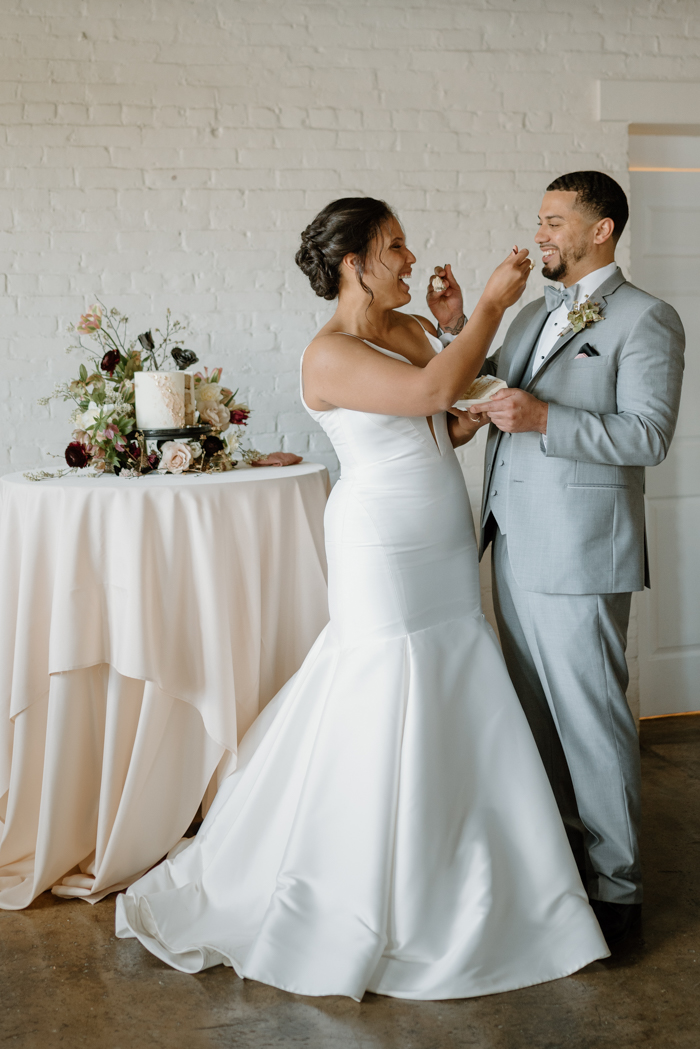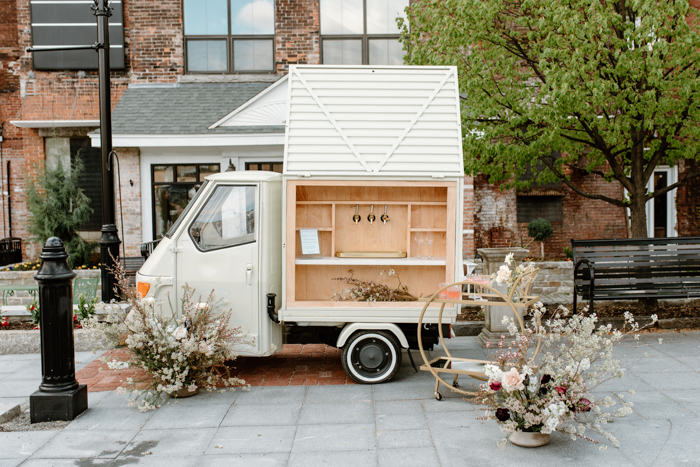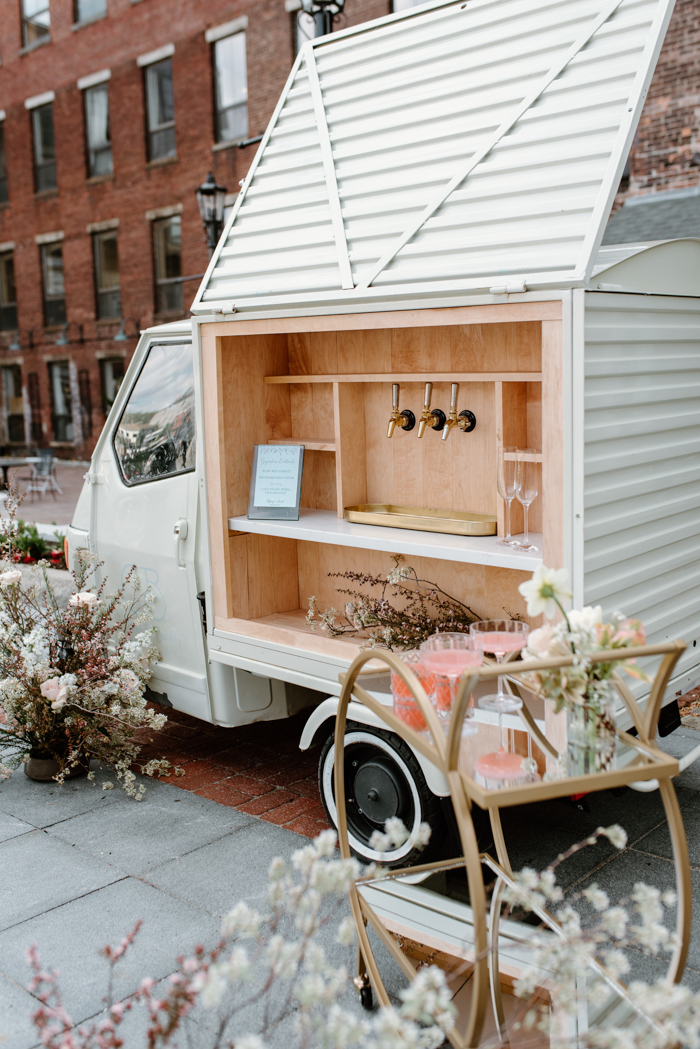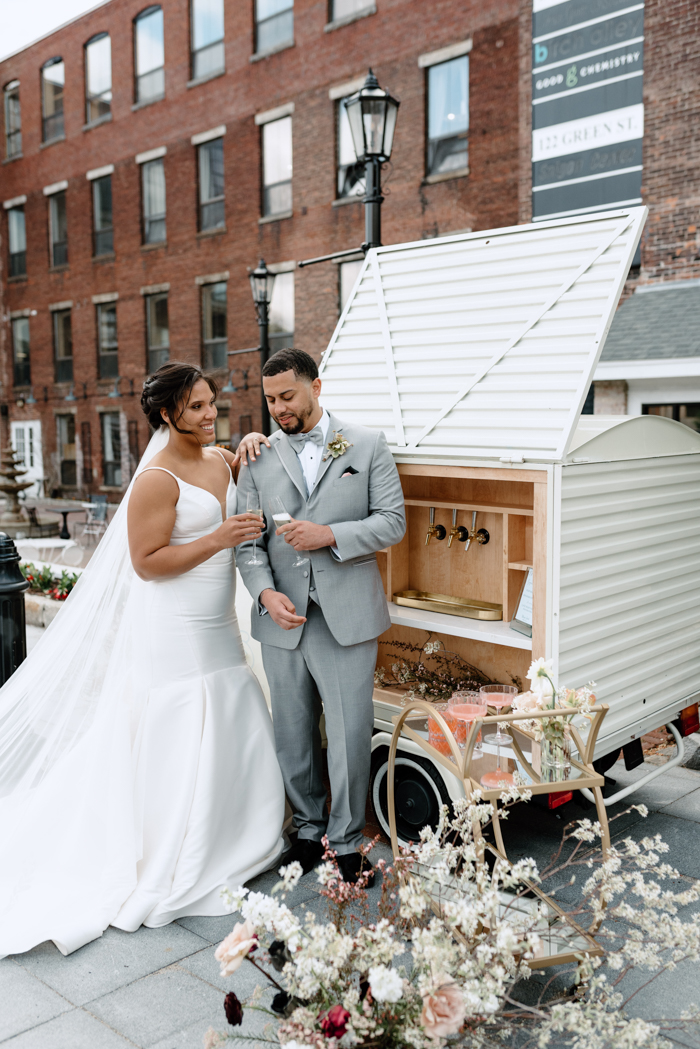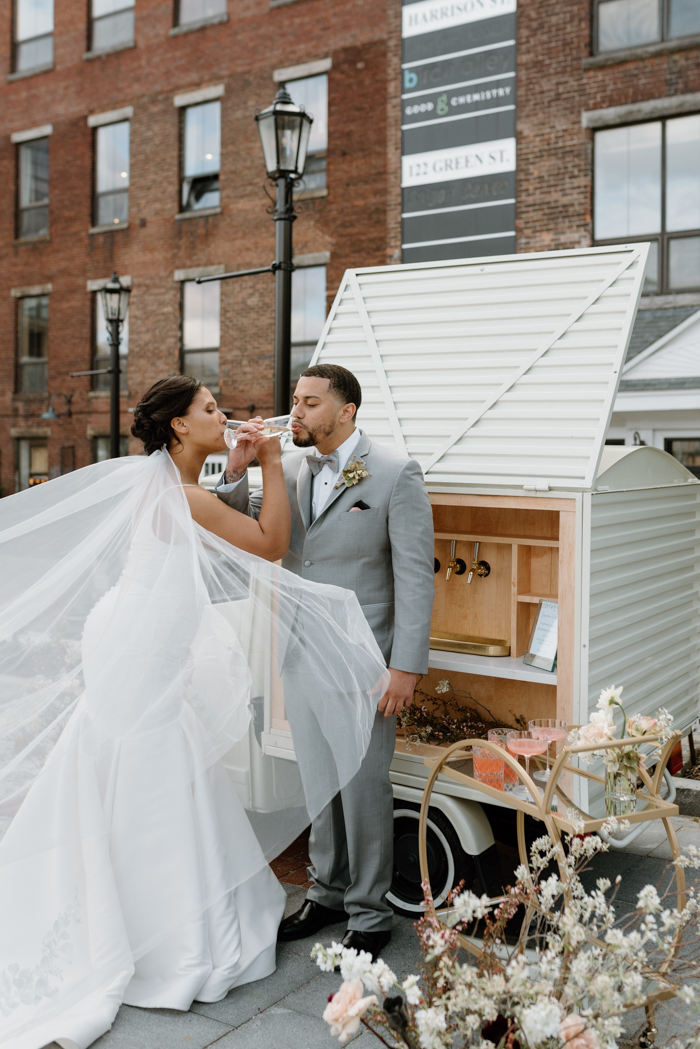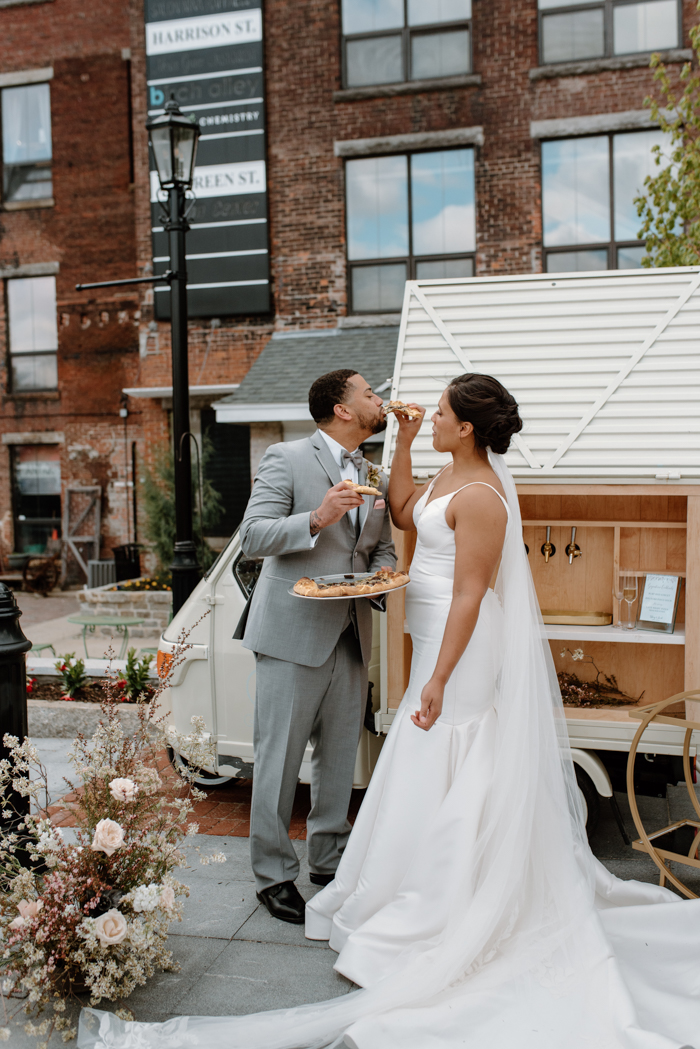 A reception bar is always one of the most popular elements of a wedding—for you and for your guests. If you and your partner are dreaming of a wedding where the reception bar is the main event, we get it. From properly stocking your reception bar to selecting the overall setup, you won't want to miss the ultimate guide to your reception bar.