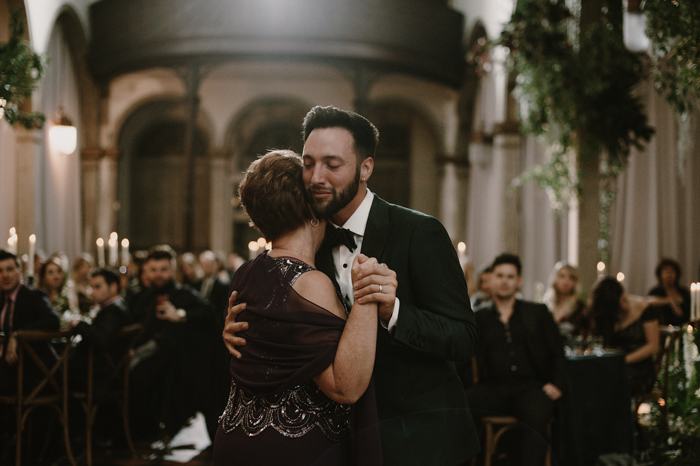 Photo by Kristen Marie Parker
We'll be the first to admit that emotional groom moments make us cry like nobody is watching, and the mother-son dance is no exception. The mother-son dance is more than just a tradition. It's a way for the groom to thank his mother—the first love of his life—for raising him. With this emotional tradition in mind, we've curated a mother-son dance songs playlist that is full of everything from sentimental classics and old school mother-son dance songs to tear-jerker new hits and country wedding songs. This emotional moment needs the right music and we're here to help make this mother-son dance a moment that nobody will forget.
If listening to all of the options in search of the one that sparks that sentimental joy for you is more your speed, then tune in to the Spotify playlist at the bottom of this post and get your notepad ready.
The Top 10 Best Mother-Son Dance Songs
Choosing our top 10 songs was like choosing your favorite child (you're not supposed to and—even if there's a clear winner—you might feel guilty doing it). We tallied the votes from the Junebug team and these are our favorites.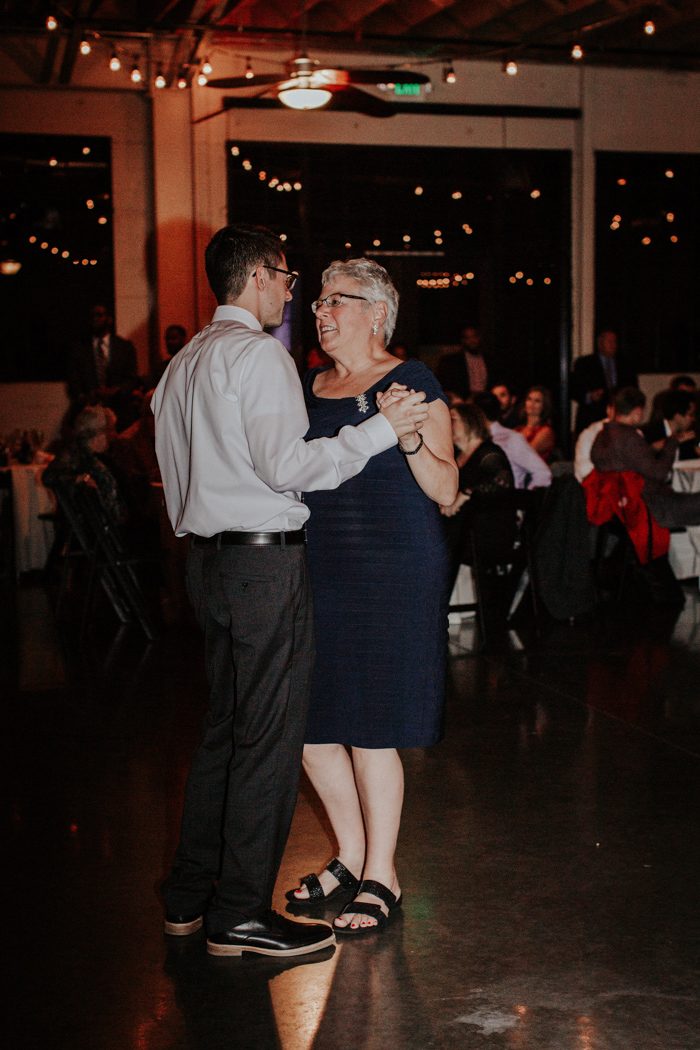 Photo by Karra Leigh Photography
More Mother-Son Dance Songs

If our Top 10 list didn't have "the one" for your mother-son dance, don't panic. We have 50 more songs for you to choose from below! You can also use our Spotify playlist linked at the bottom of this post to get inspired.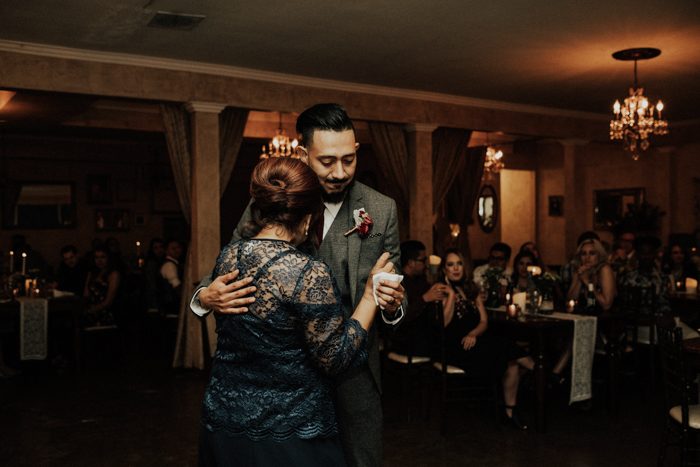 Photo by The Portos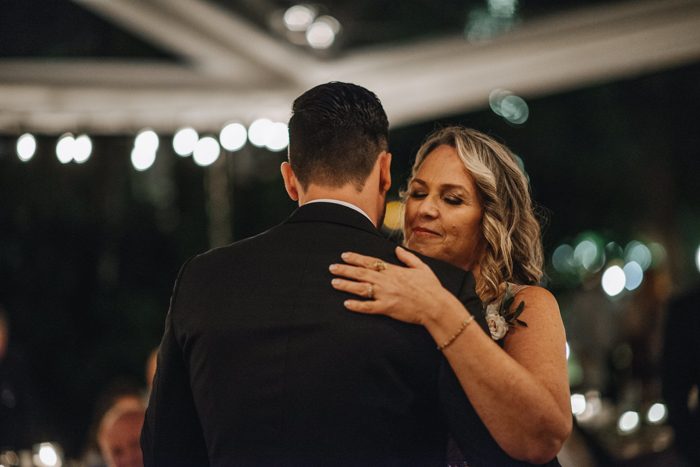 Photo by Kaoverii Silva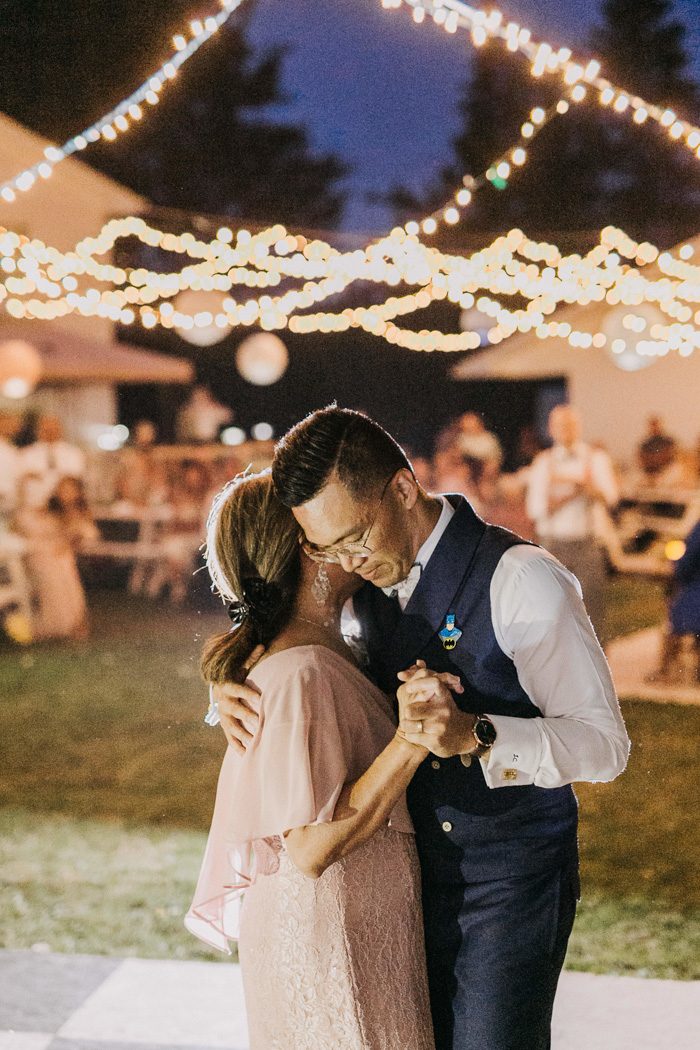 Photo by Eyekahfoto
Even More Mother-Son Dance Songs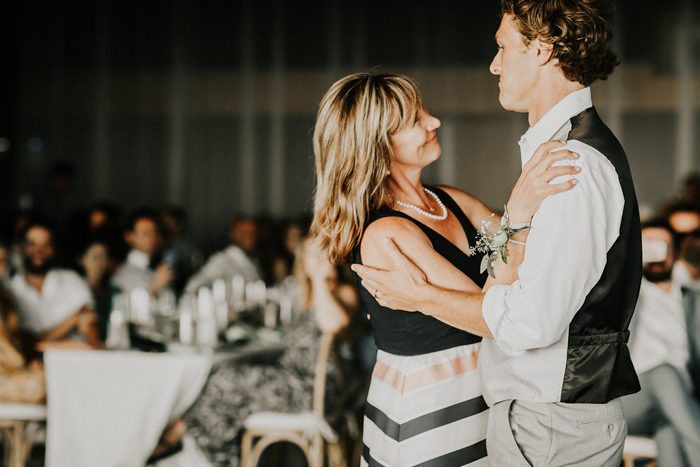 Photo by By Amy Lynn Photography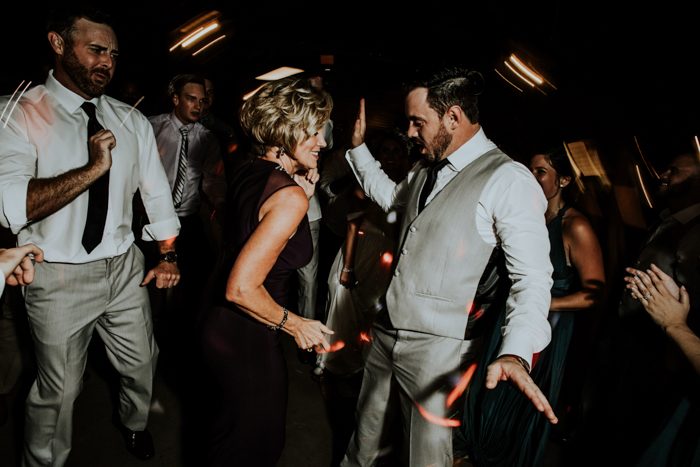 Photo by Sarah Joy Photo
The mother-son dance closely rivals the father-daughter dance for our favorite scene of the evening. Whether you've chosen a sentimental slow dance or a new age pop jam, you can be confident that this scene is one that you and your guests will cherish. Once you've got this song picked—or choices narrowed down—it's time to pick your DJ. We've rounded up some World Class DJ's just for you.
Don't neglect a wedding photographer to document your mother-son dance beautifully, either. At Junebug Weddings, we're here to help you find your dream vendor team.
Still searching for the perfect Mother of the Groom dress? Check out our pretty picks that are all dance floor approved!
Follow The Whole Playlist and Find More Wedding Music On Our Spotify Profile
Looking for more music ideas to round out your wedding day soundtrack? Check out these specially curated playlists:
50 Unique Wedding Processional Song Ideas for Walking Down the Aisle in Style
70 Ceremony Recessional Songs for 2018 Weddings
These 60 Father-Daughter Dance Songs Get Us Right in The Feels
80 First Dance Songs You Haven't Thought Of Yet