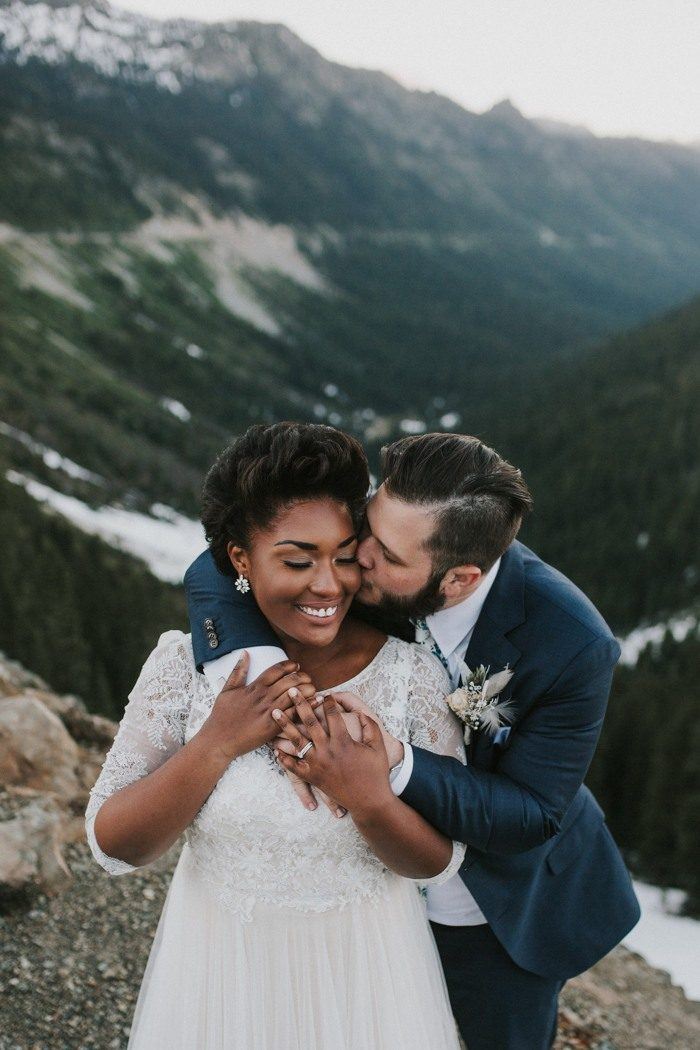 Grab the tissues, because this Mount Rainier National Park elopement is the sweetest thing! One of our very own Junebug members, Amber Phinisee, promised forever to her handsome groom, Tyler, in the forest with their three dogs as witnesses. These two were up for the ultimate adventure from driving across the country from Georgia and spending their entire wedding day outside – from getting ready to exploring Mount Rainier National Park until sunset. We are obsessed with Amber's overgrown bouquet from Westerwisp and how whimsical and ethereal it is. Love Stories Co photographed and adventured alongside Amber and Tyler the entire day and we can't get enough of the resulting images!
The Couple:
Amber and Tyler
The Wedding:
Mount Rainier National Park, Seattle, Washington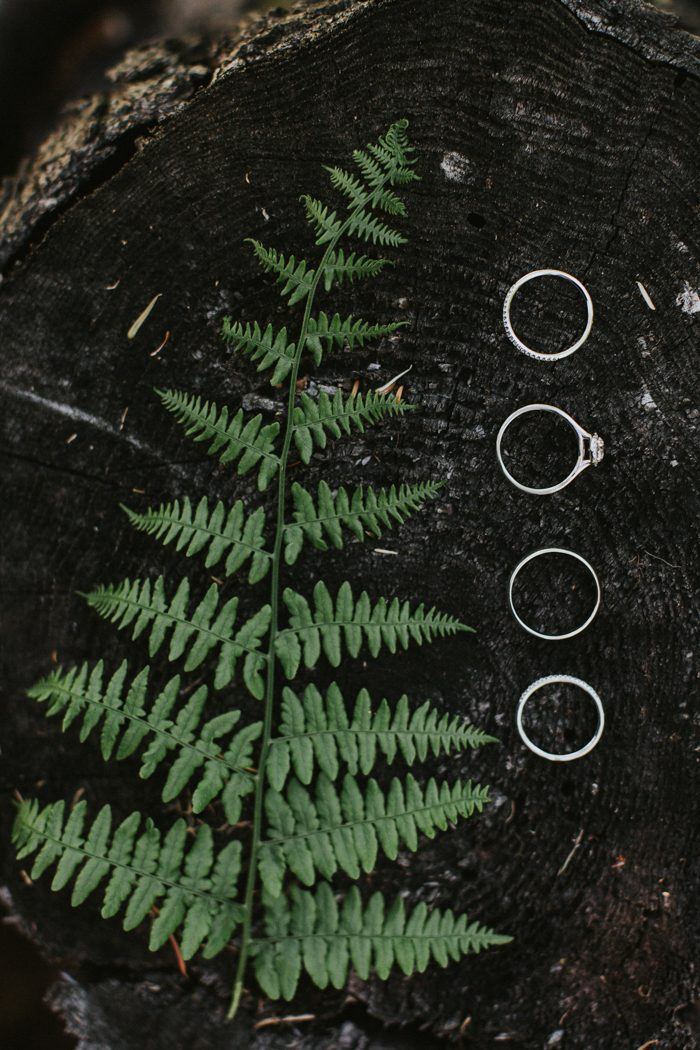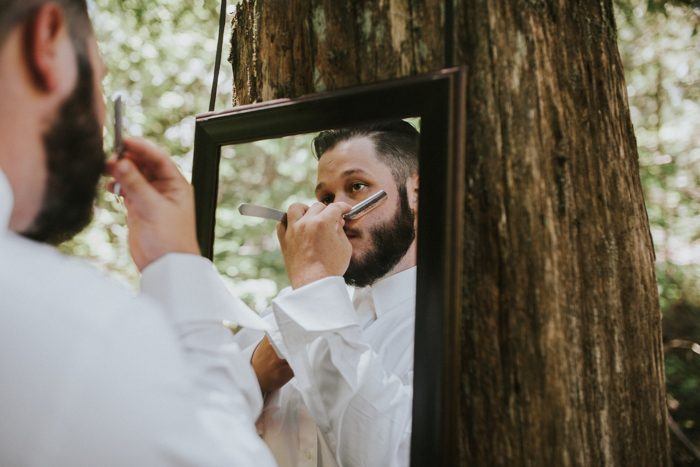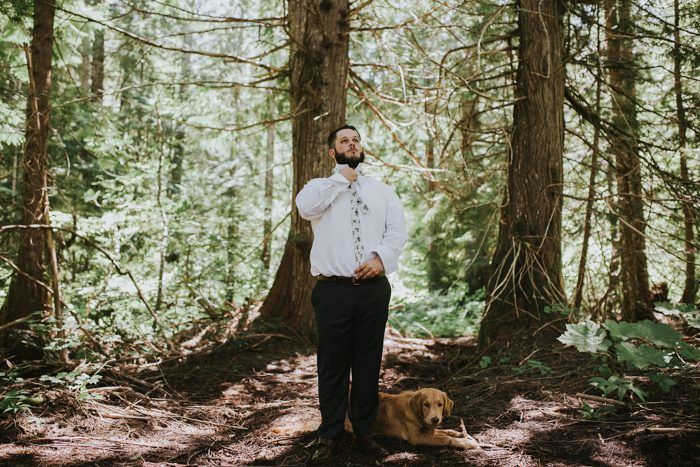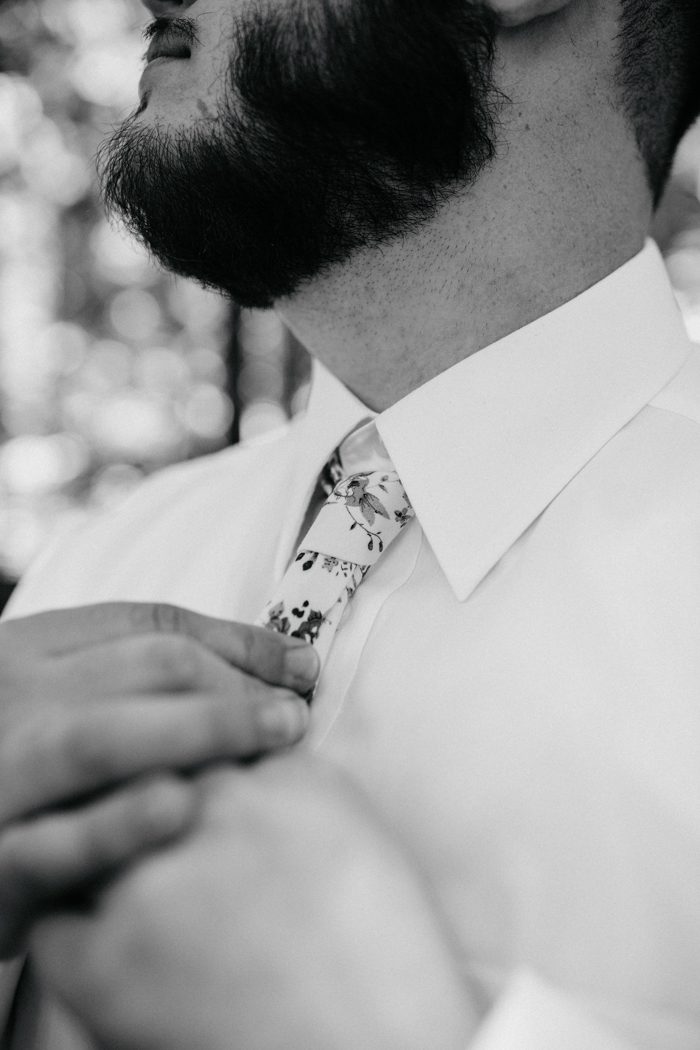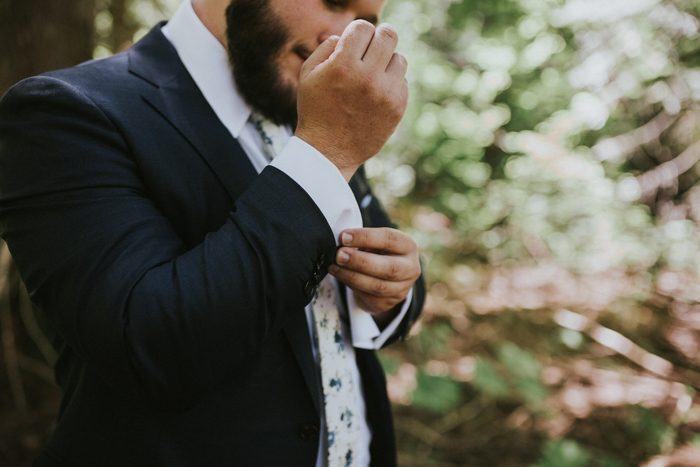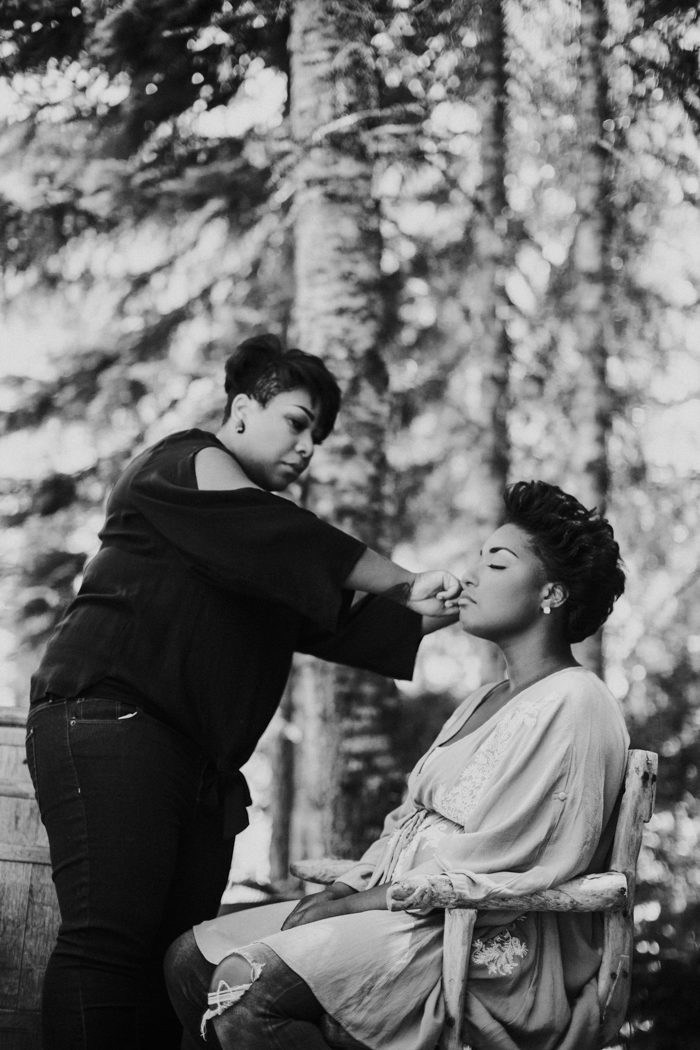 Patience of Intensify by Patience is my sister so it meant the most to have her in Washington with us and to be my makeup artist. We chose to go with a soft romantic look to compliment my bridal look and it was perfect. She made me look and feel like the most beautiful bride in the world. Also, my makeup remained flawless the entire day even after crying during my ceremony. She is truly the best!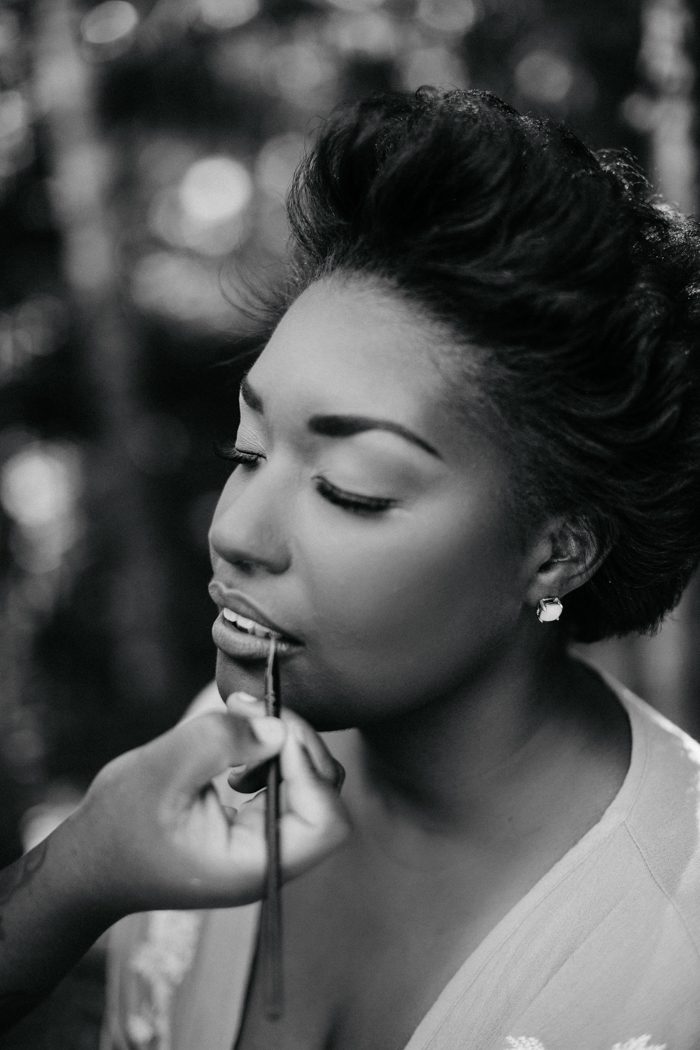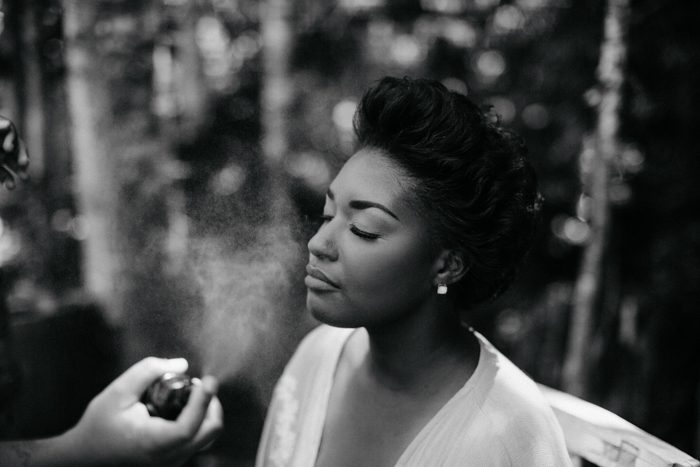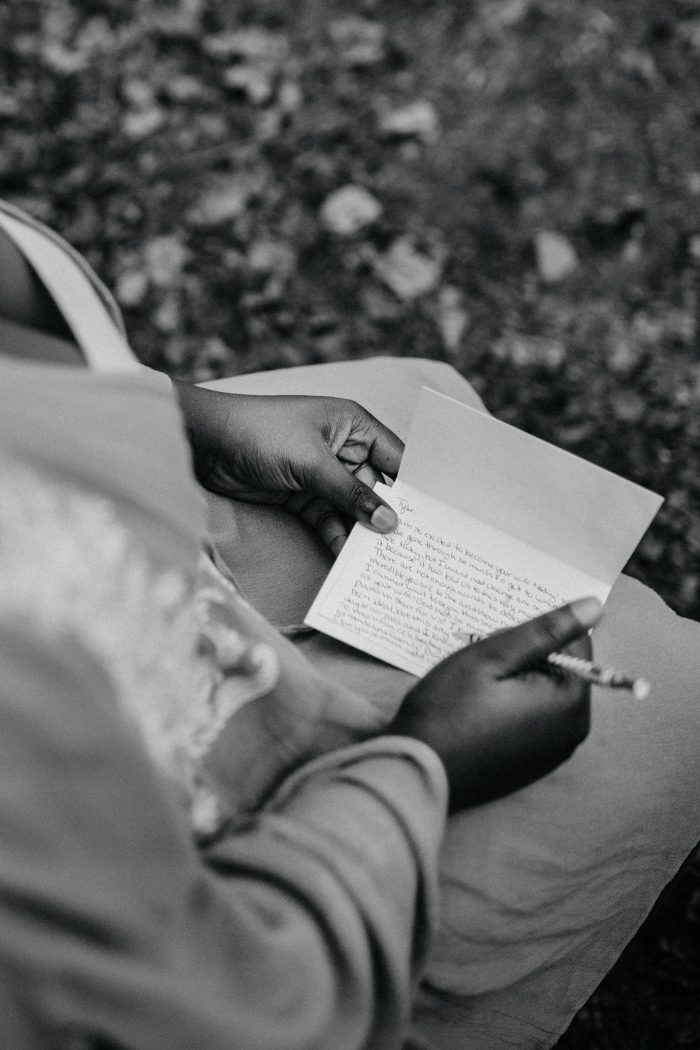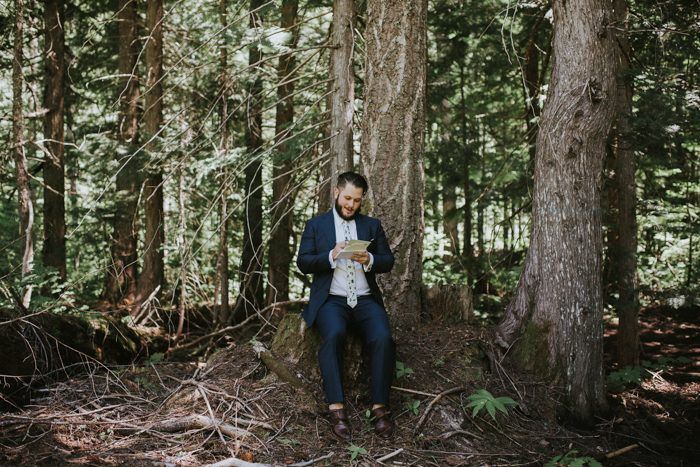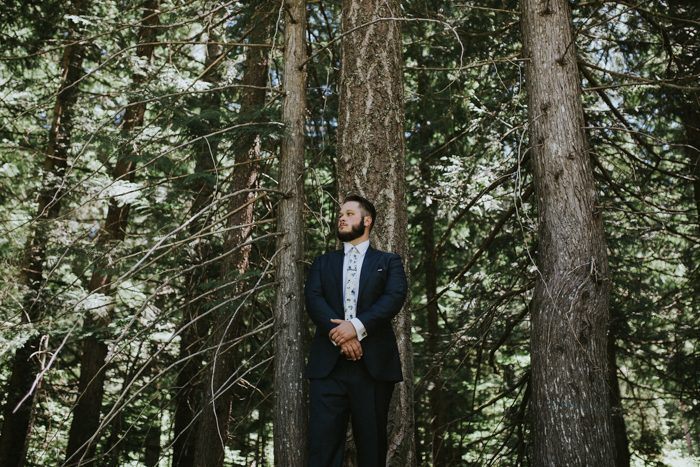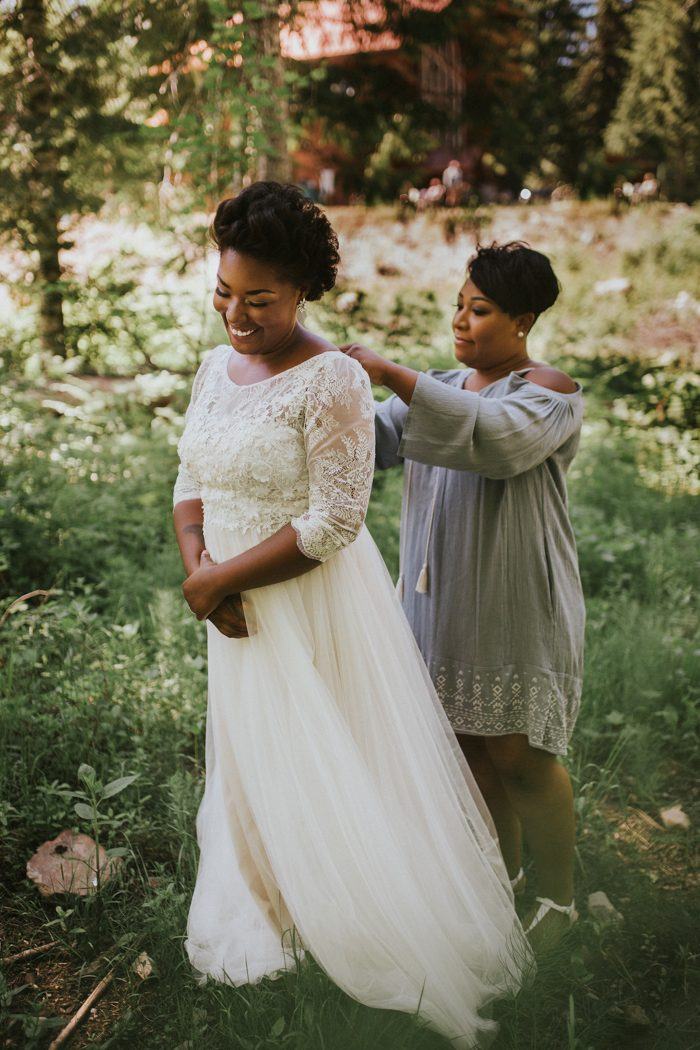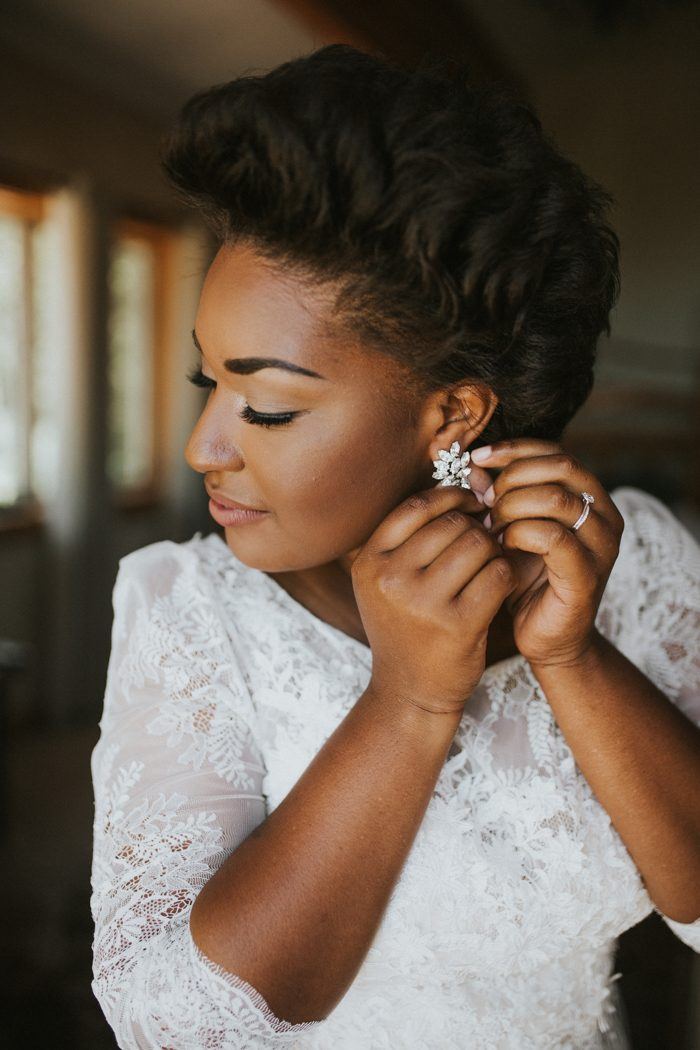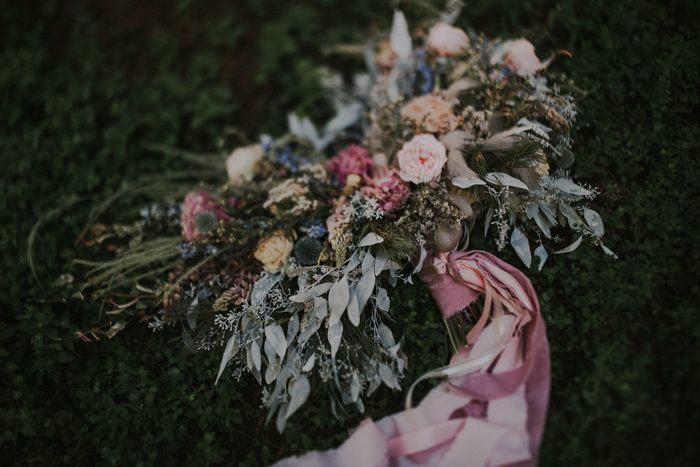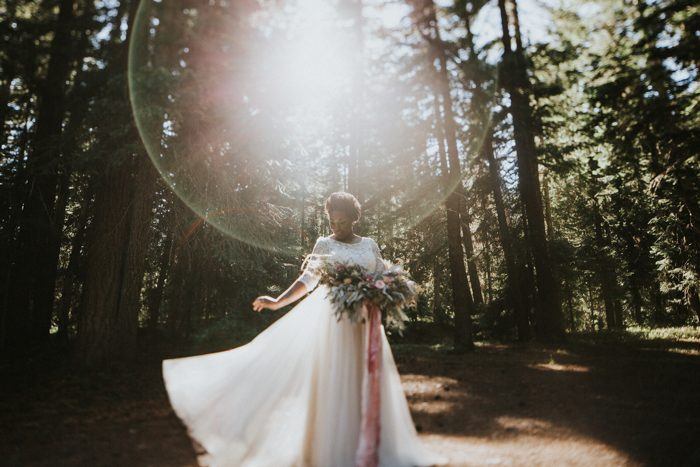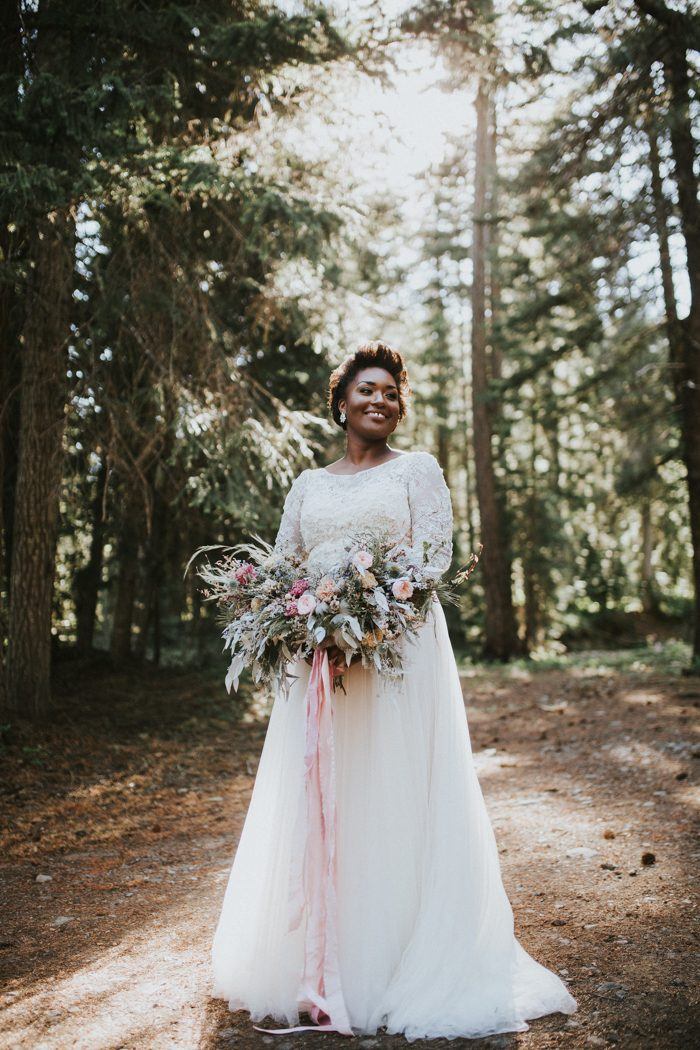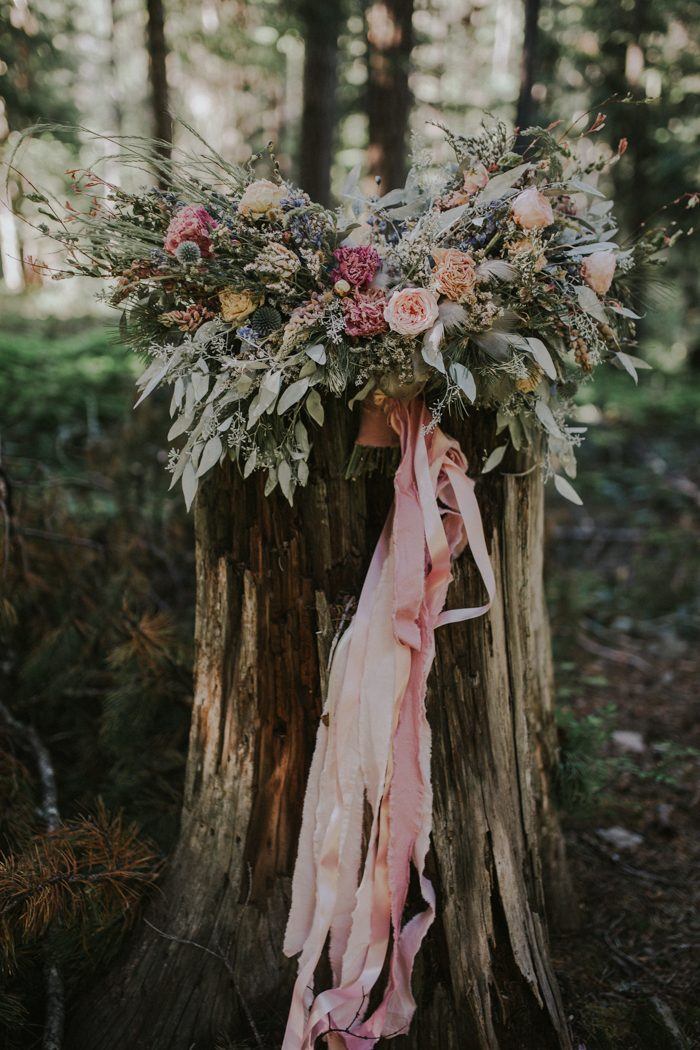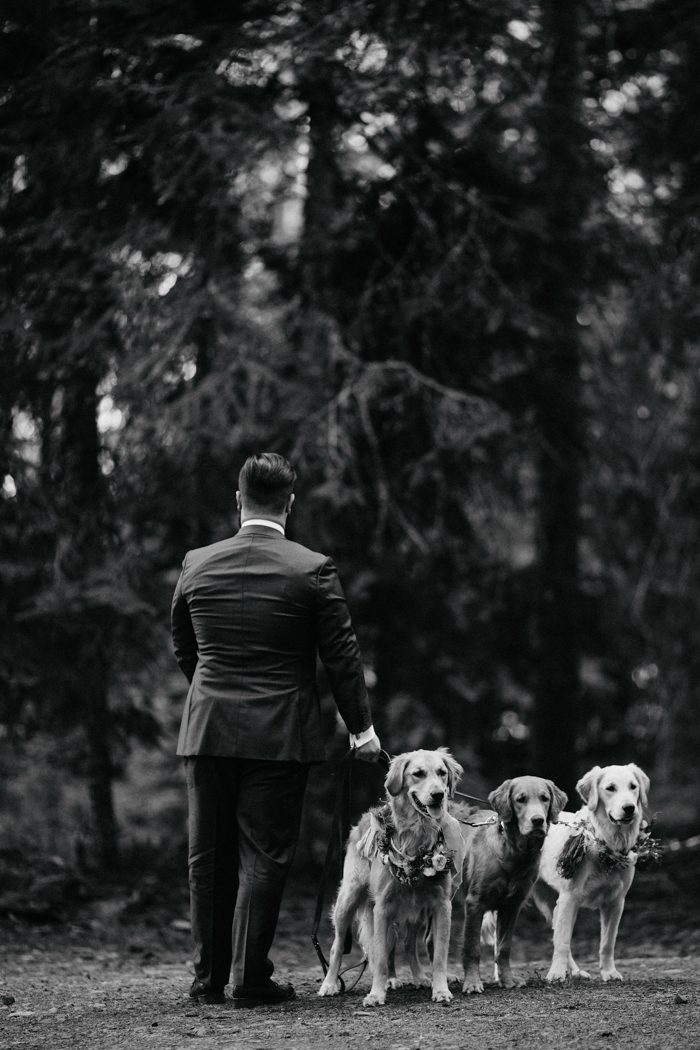 When Tyler and I planned our elopement in Seattle we wanted it to be our greatest and most memorable adventure together of becoming one. It was a must to have our three sweet pups there with us so we decided to drive 40+ hours cross country from Georgia instead of flying just so that we could have Ellie, Summer, and Finn be a part of our day. Tyler and I wanted the location of our elopement to have stunning views and different than what we're used to seeing in the south eastern coast. We had always talked about traveling to Seattle because of how beautiful it was so we decided to go for it even though we had never been!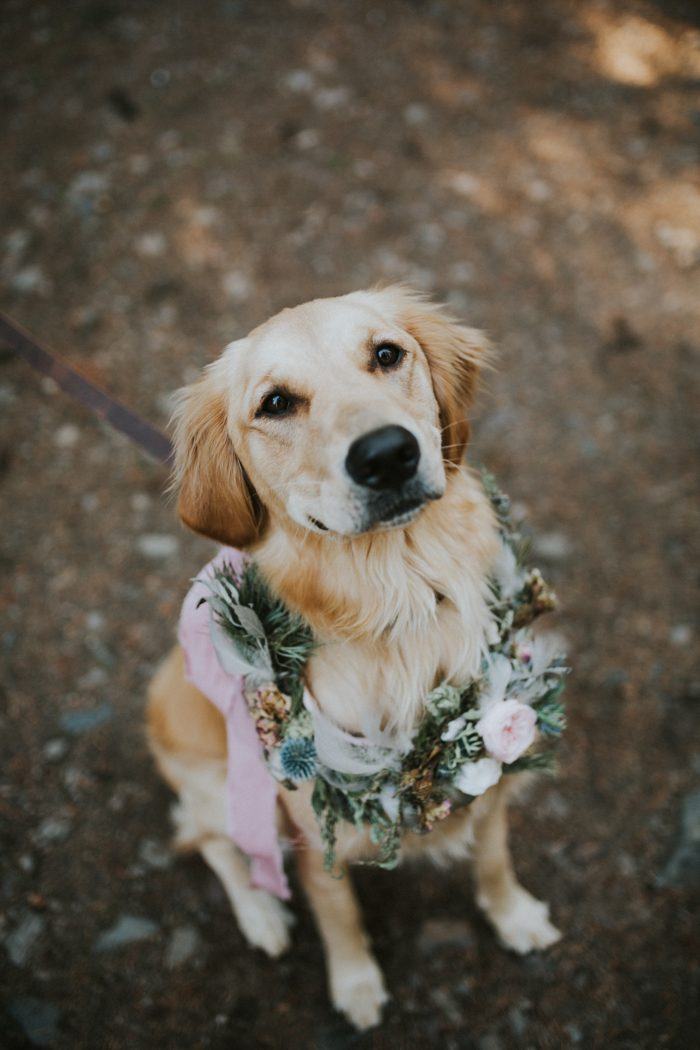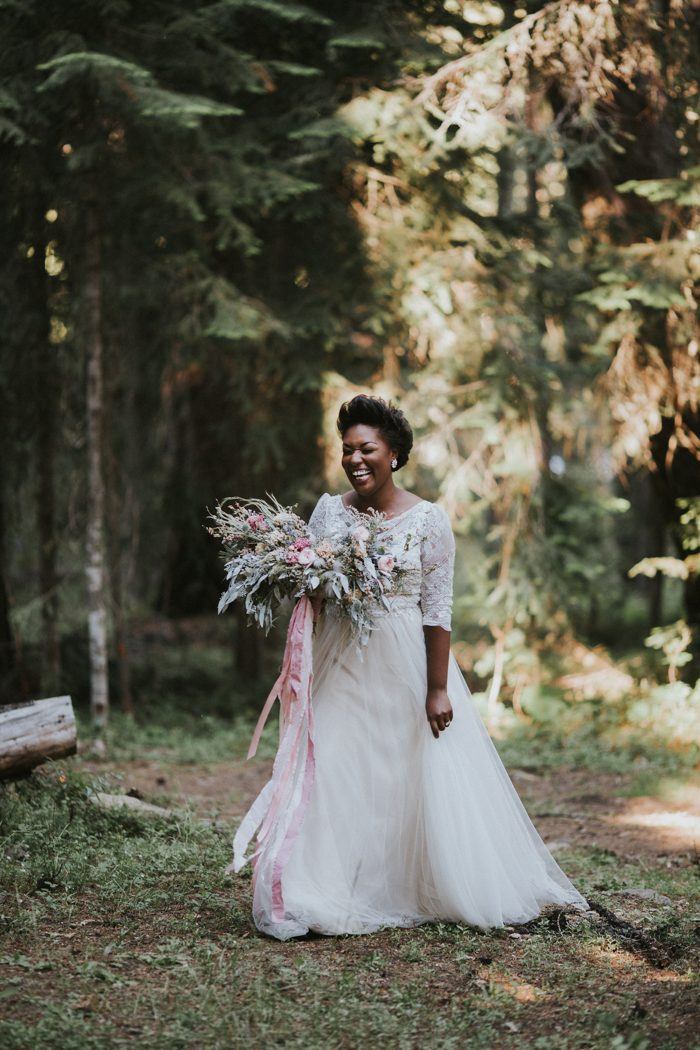 We had never been to Washington, so the day before our elopement we traveled to Mount Rainier National Park with our closest family and friends to find the perfect location.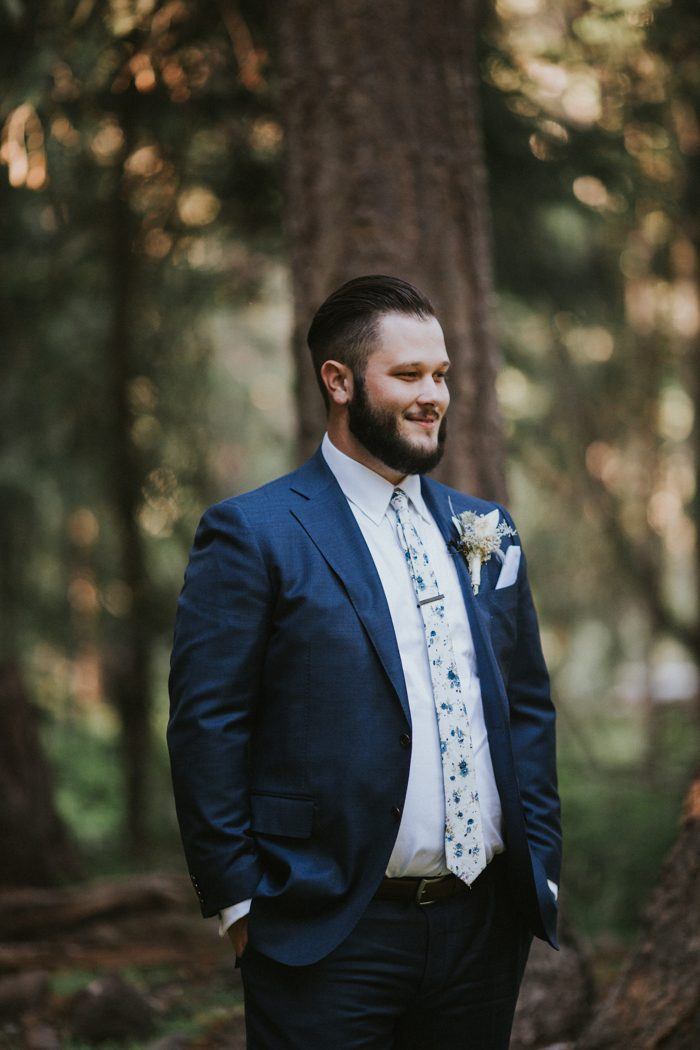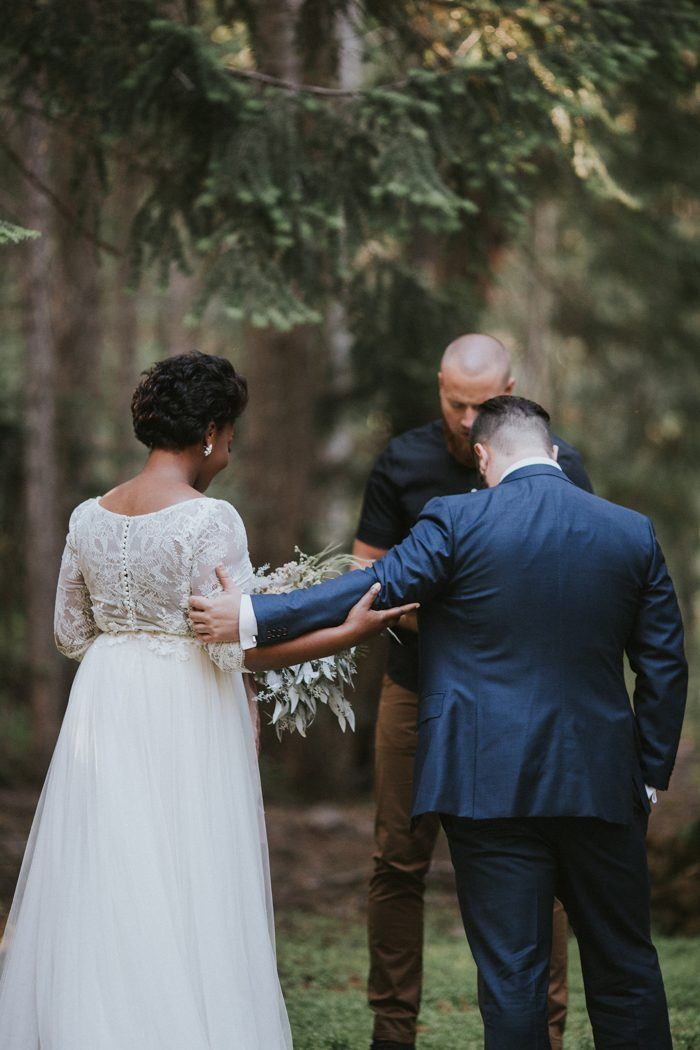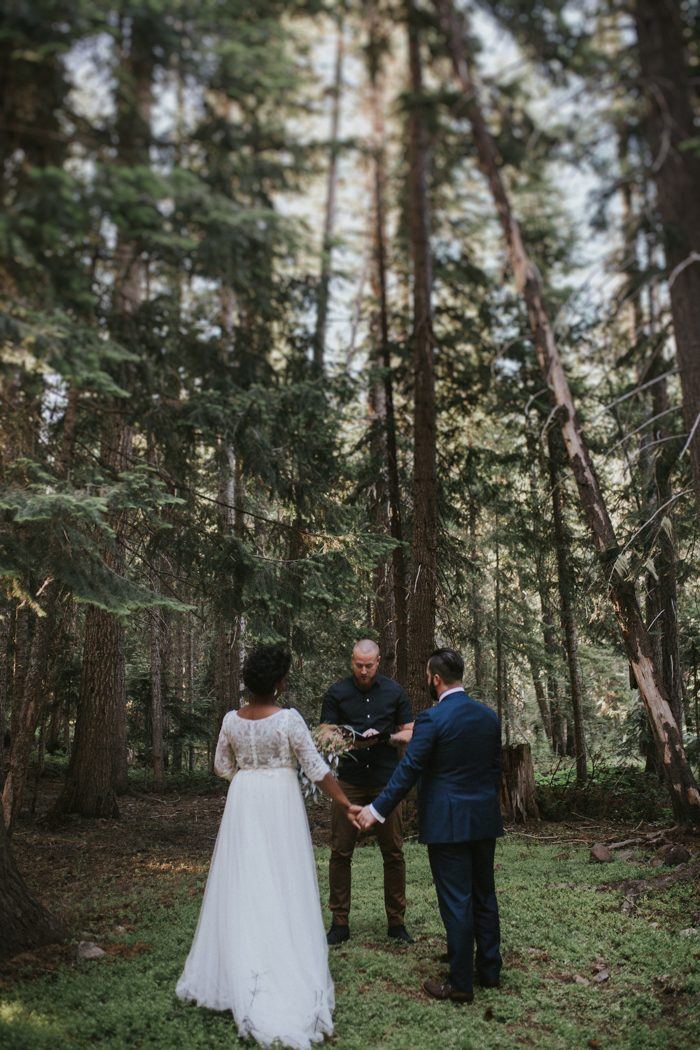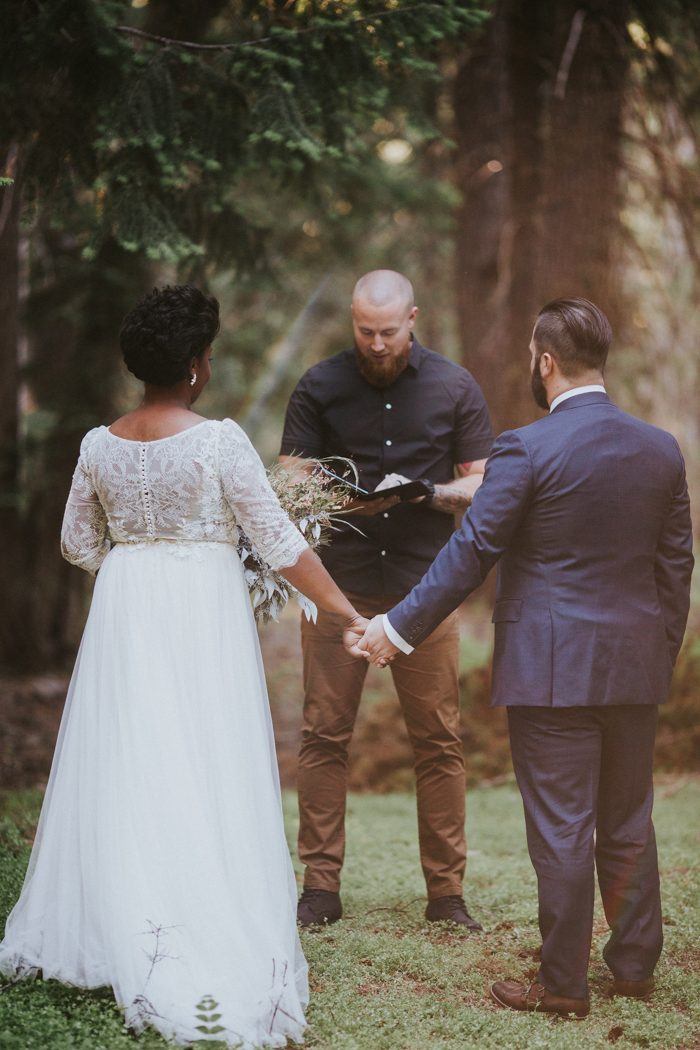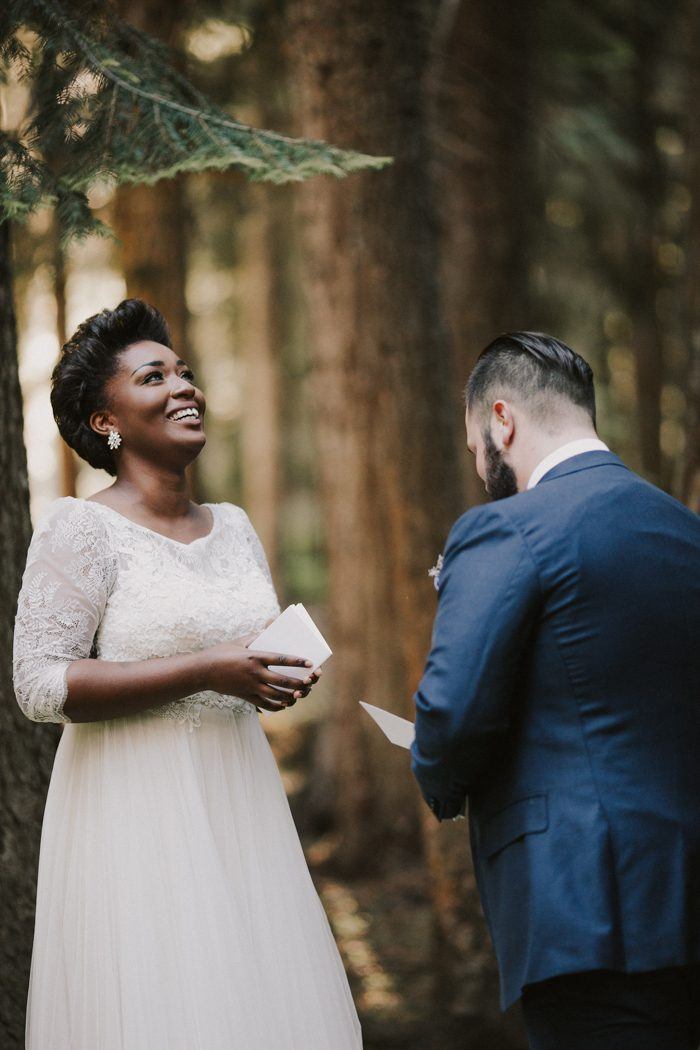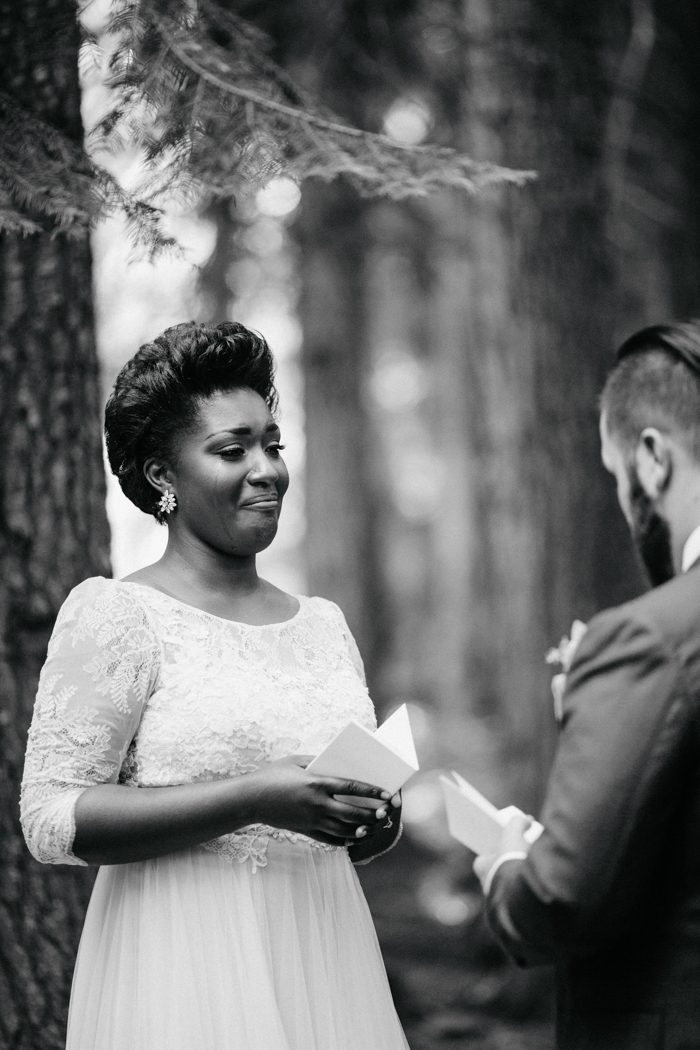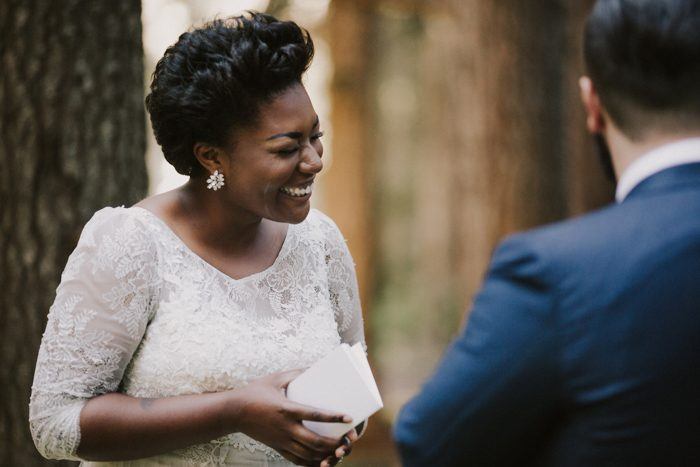 The most memorable part of our day was our ceremony in Mount Rainier National Park. The ceremony took place in an intimate setting in the woods with a serene breeze and golden sun peaking through the tall trees. God gave us the most perfect day. Tyler and I chose to write our own vows andwait until the ceremony to see each other. Our hearts were full of so much anticipation and joy as time lead to our ceremony. When the moment finally came, it was absolutely magical. Our joy was indescribable. Tyler was the first to read his vows and I will never forget the emotion that filled our eyes when he started with saying that he had a dream of this exact moment before. We shared so many tears and laughs together as we exchanged our vows. It was everything we could've possibly dreamed of and so much more.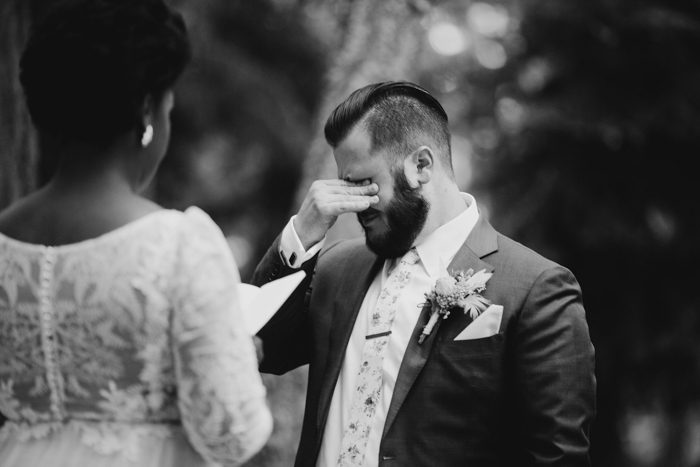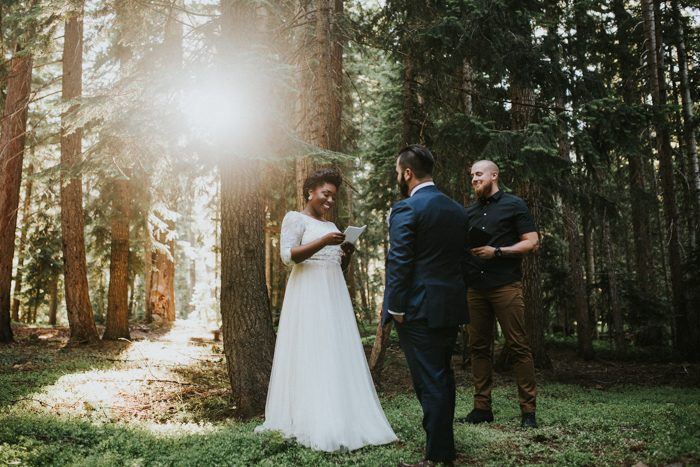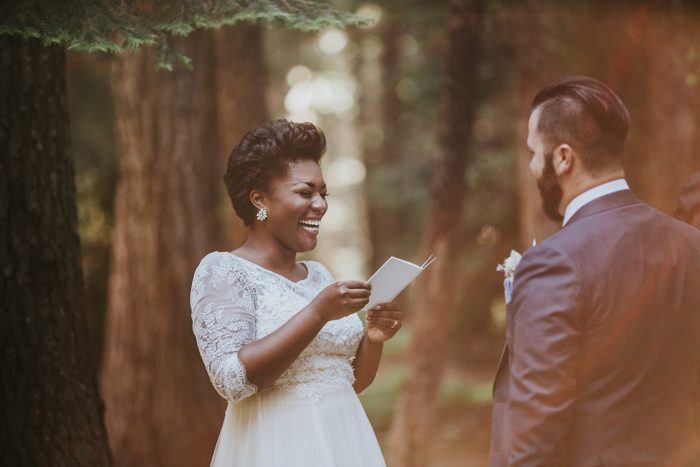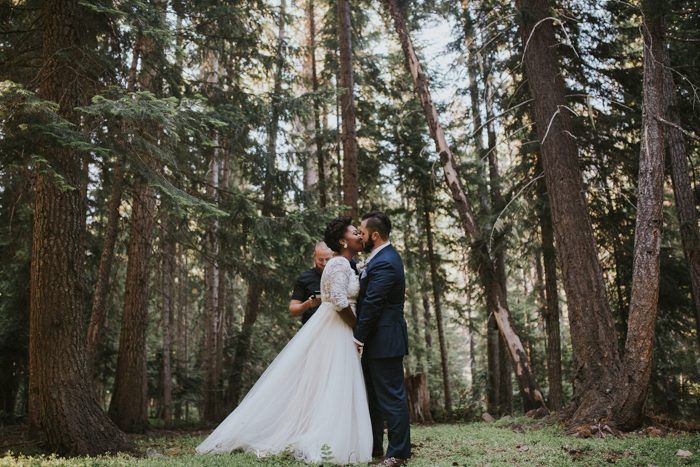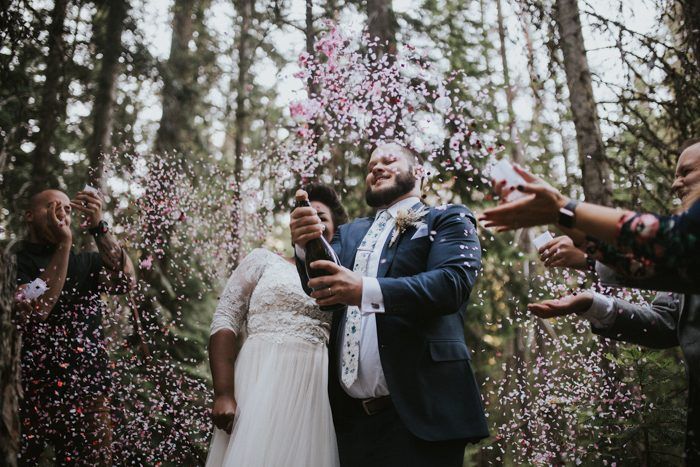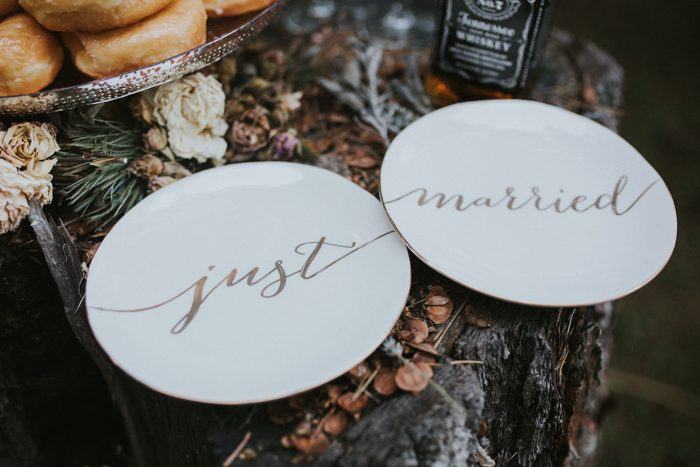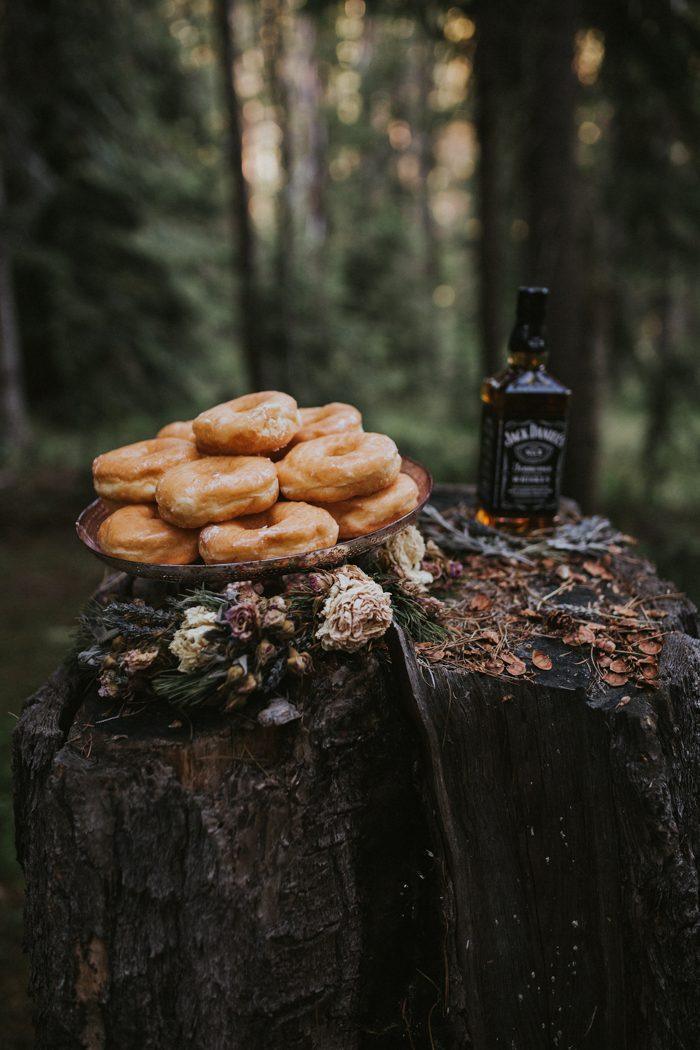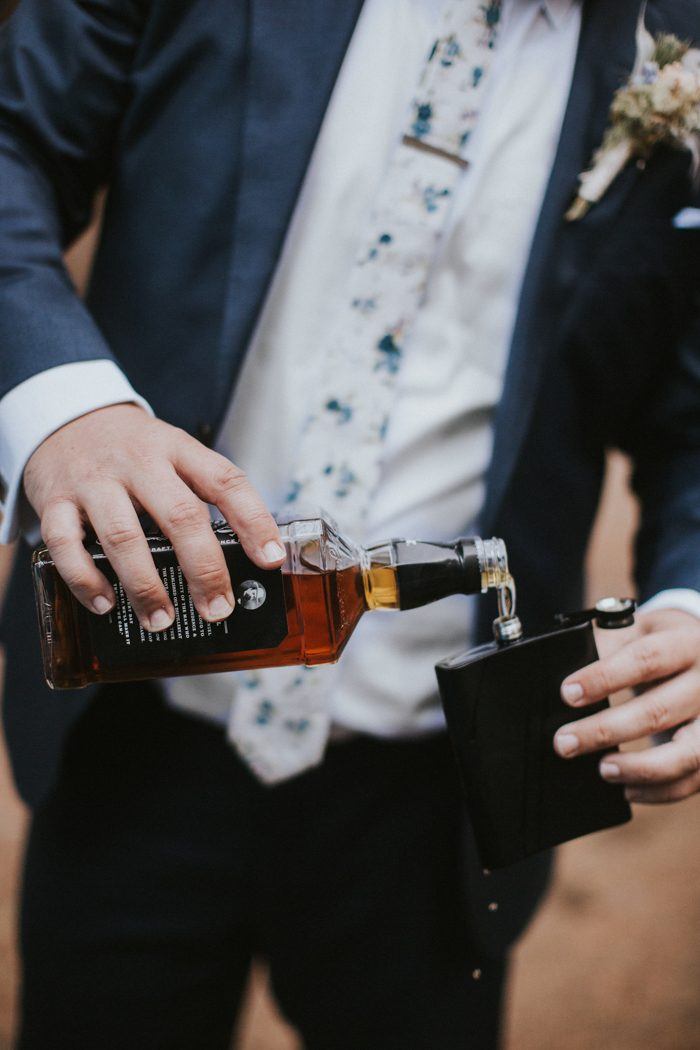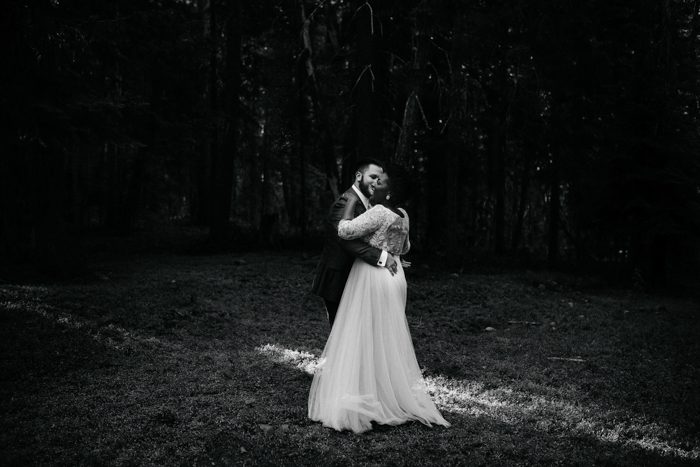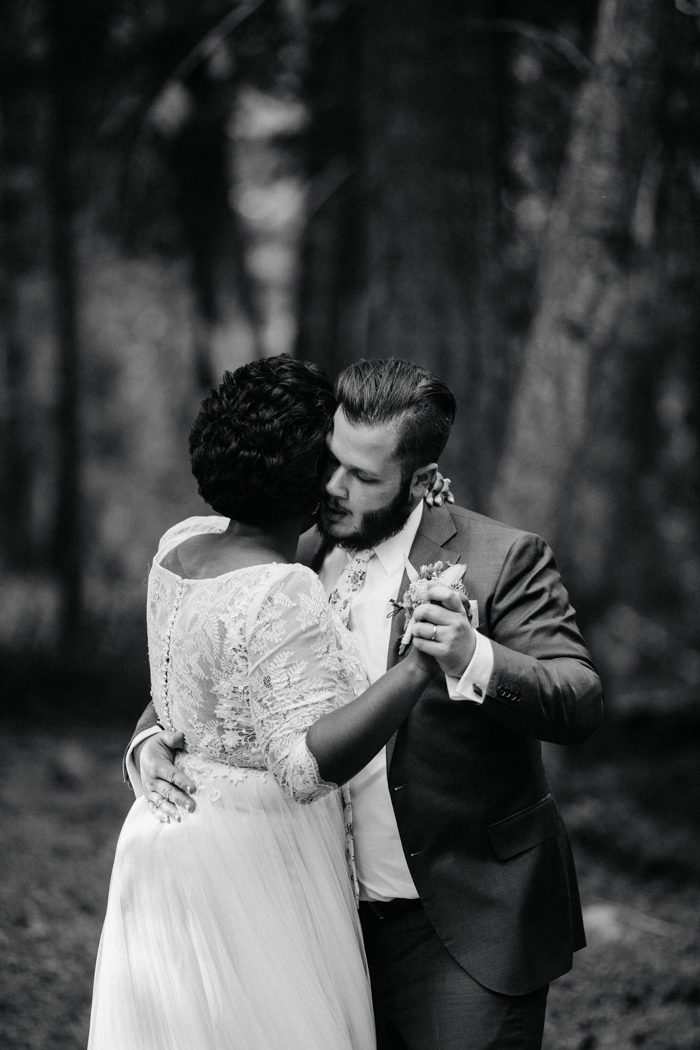 Tyler surprised me a guitarist for our ceremony and first dance. He also surprised me tickets to Germany for our honeymoon!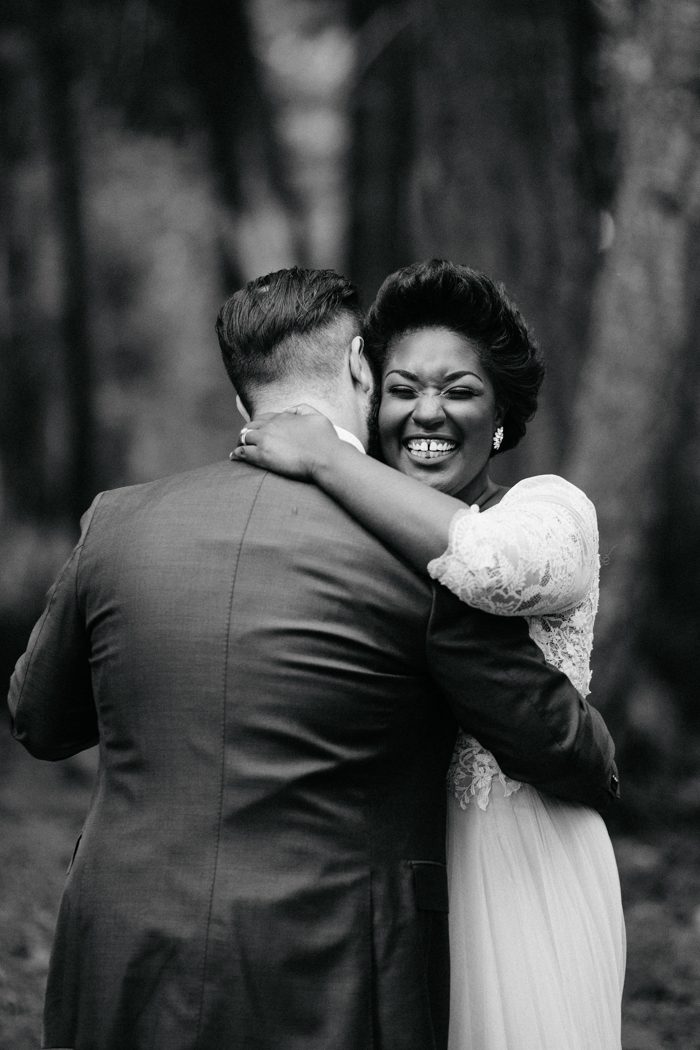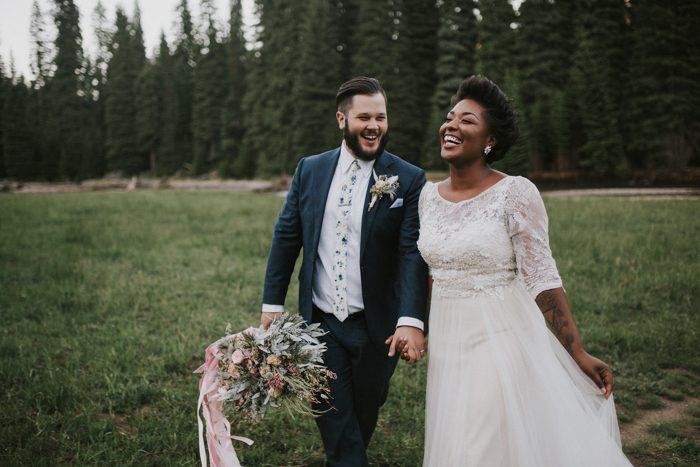 It was incredible having Halie and Alec with us in Washington for our day! We could not have asked for more perfect photographers. They made us feel so comfortable and at ease throughout the entire day. We are forever grateful for their wonderful friendship and all the beautiful moments they captured for us.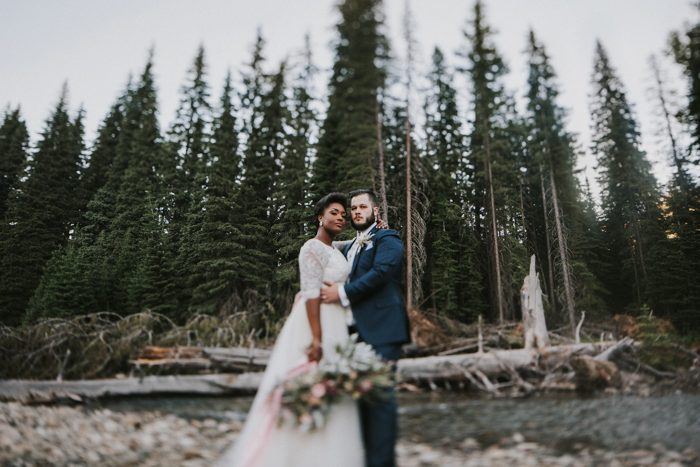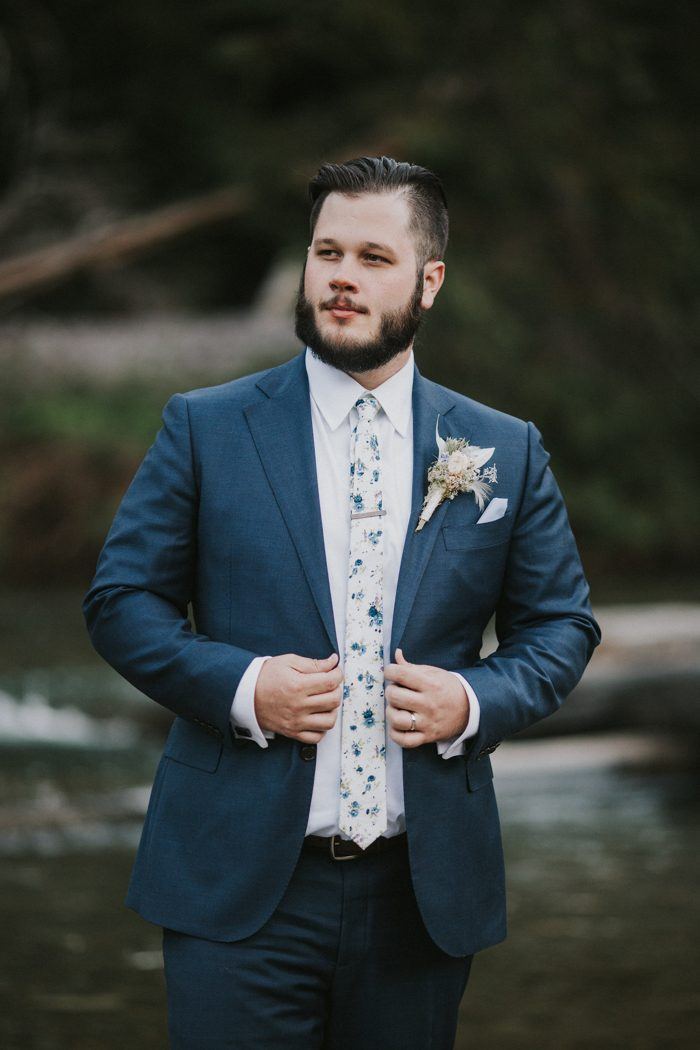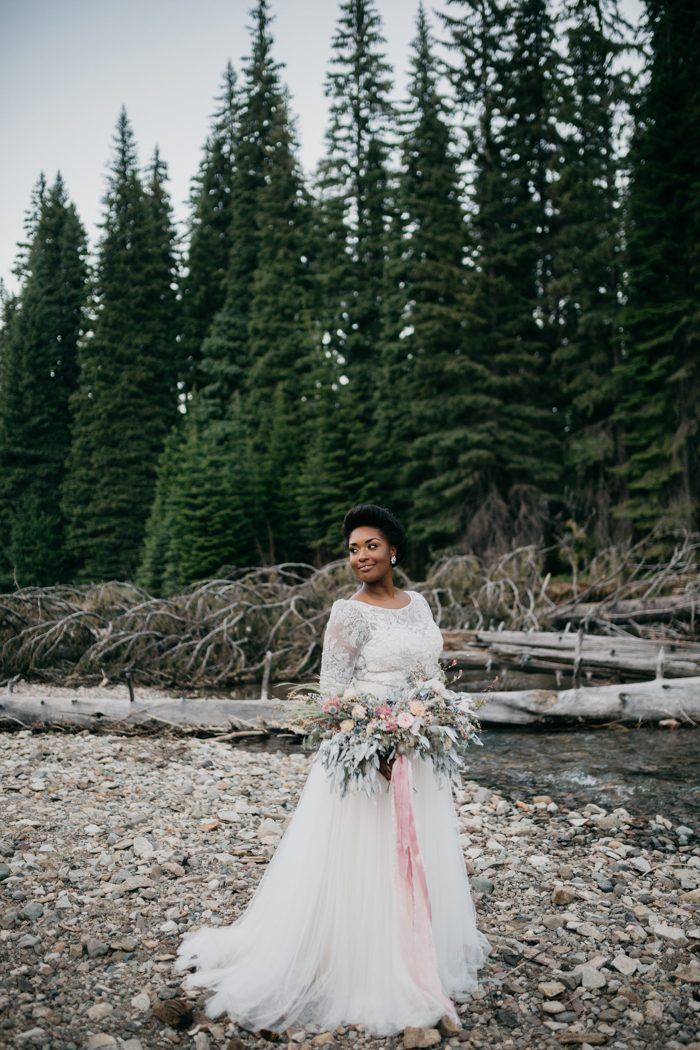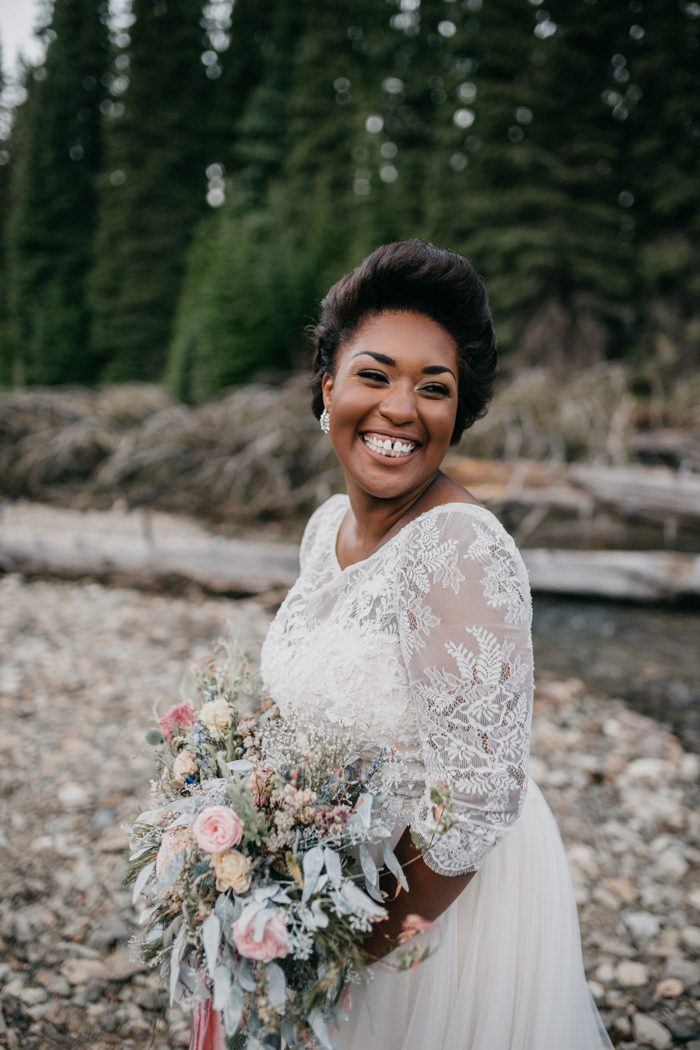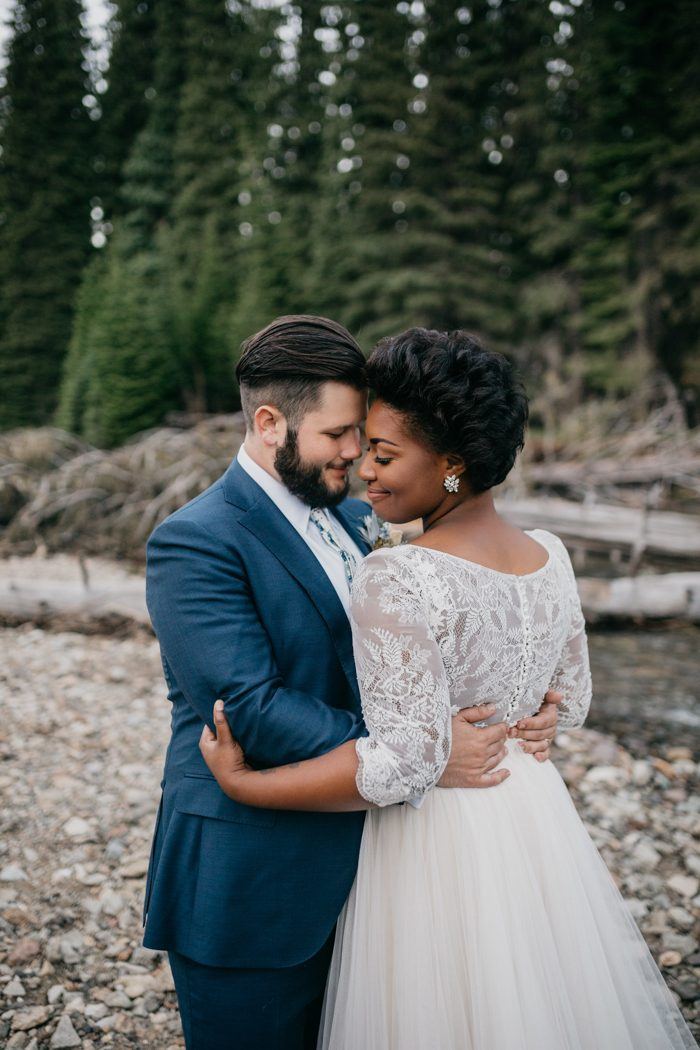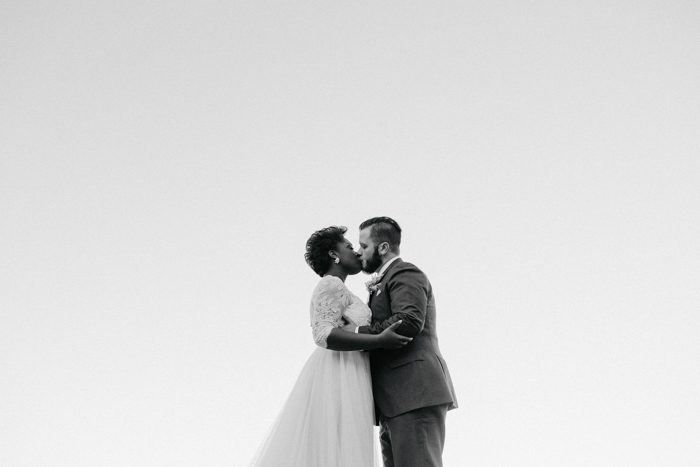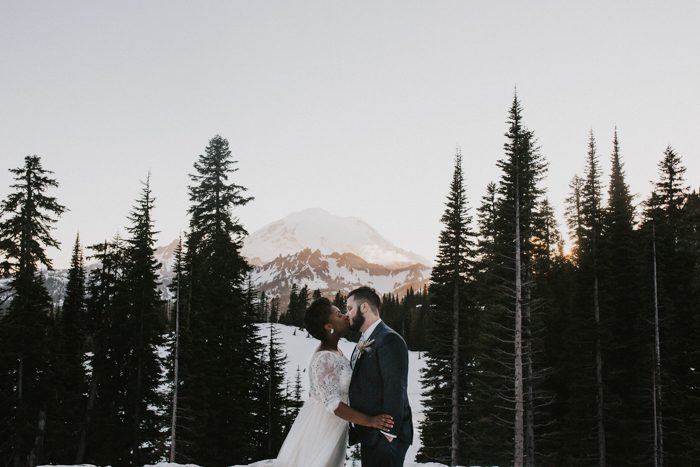 The best advice that we can give to newly engaged couples is to have the wedding of your dreams and make the most of it. If you want to elope or have a small or big wedding in an epic location then do it! The wedding day should be about what you both want, not what everyone else wants.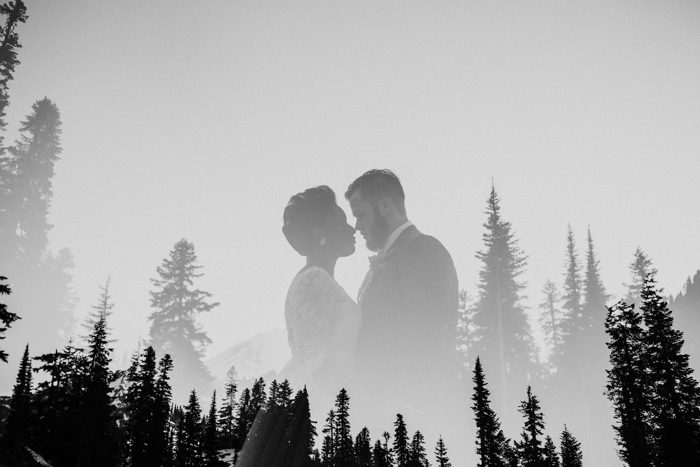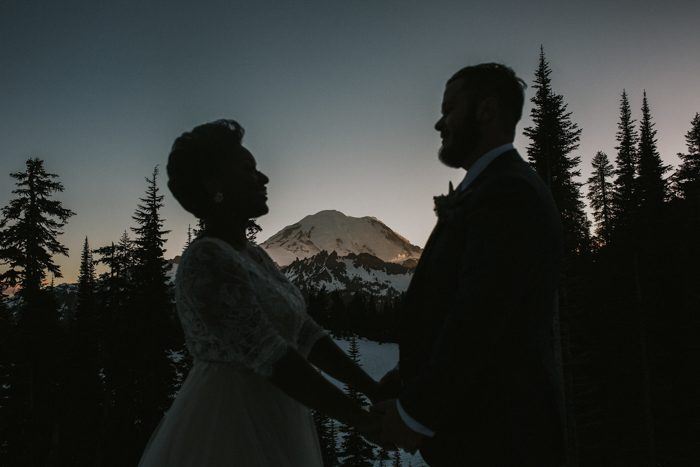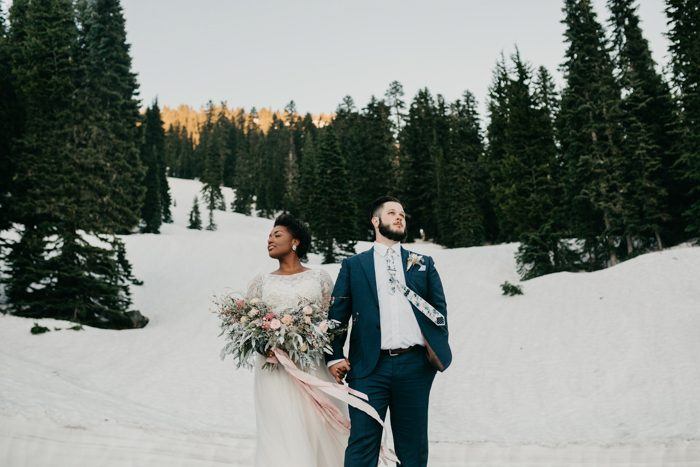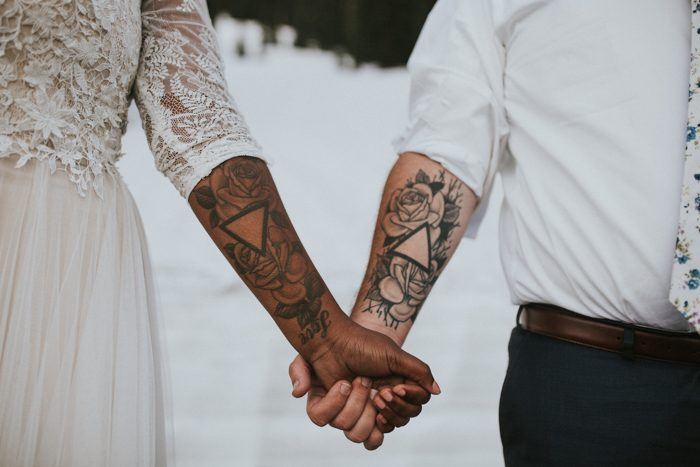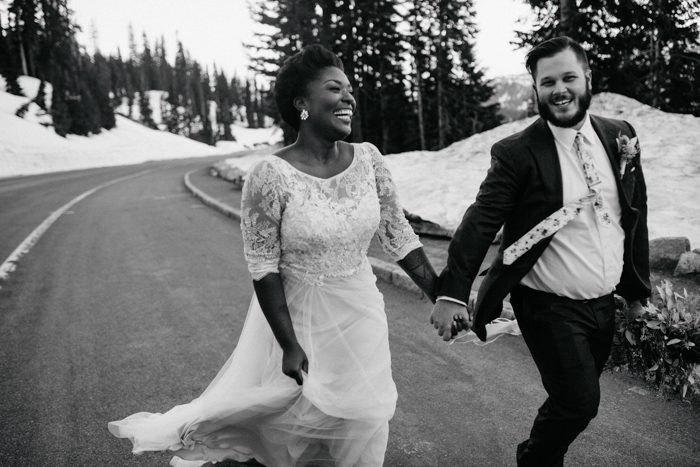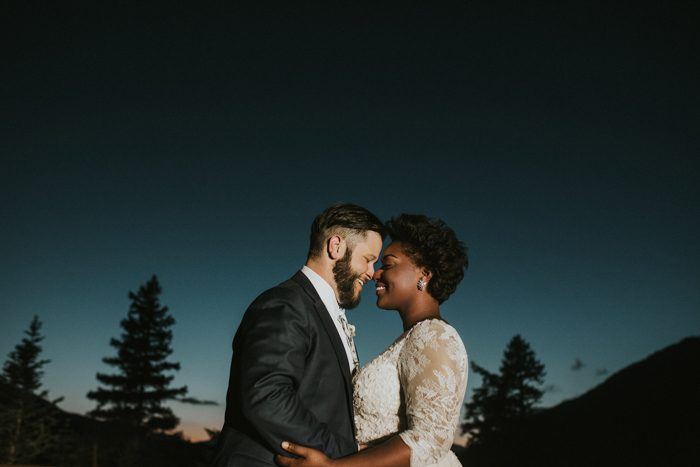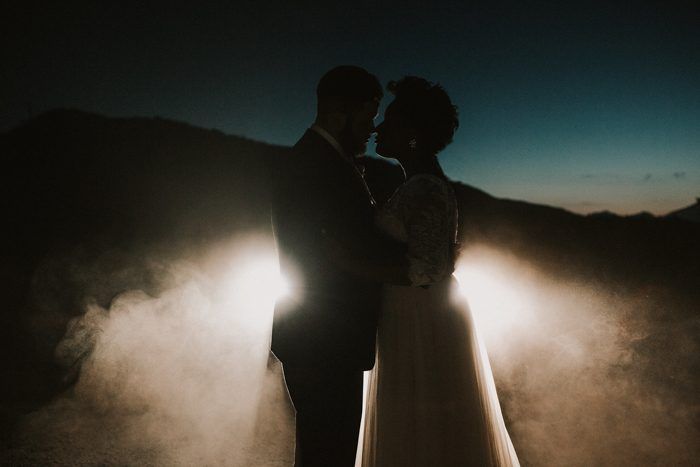 The biggest thank you to Love Stories Co for sharing Amber and Tyler's sweet elopement with Junebug! For another tear-jerking intimate nuptials, take a look at this 40-person Amalfi Coast wedding at Fattoria Marecocolla that was filled with raw emotion.