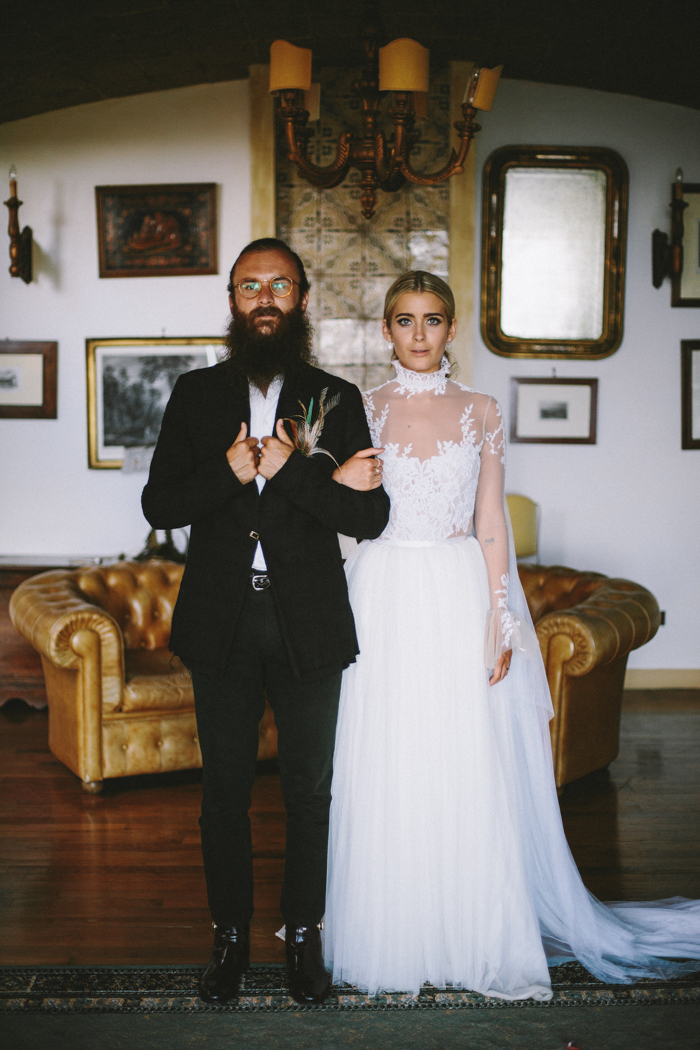 With adventure, gelato, and pasta in mind, Olivia-Grace and Jason jet-setted to the Amalfi Coast for their intimate wedding at Fattoria Marecocolla. Prior to their wedding day, these two spent the week exploring Italy with 40 of their loved ones who traveled with them to the beloved city. When their wedding day arrived, they were relaxed, full of joy, and ready to begin the next chapter. With Olivia-Grace in her homemade dress and Jason in his Song for the Mute apparel, these sweethearts exchanged vows and had their very first kiss ever overlooking the coast. The special moments and many joyful tears were captured by Ivy and Pine and Marc Media.
The Couple:
Olivia-Grace and Jason
The Wedding:
Amalfi Coast, Sorrento, Italy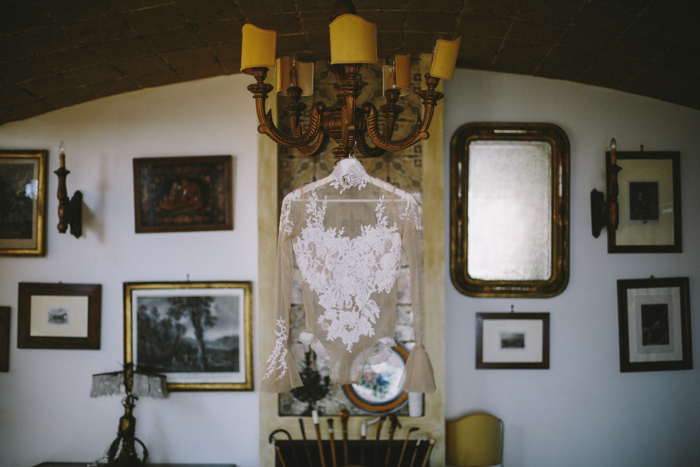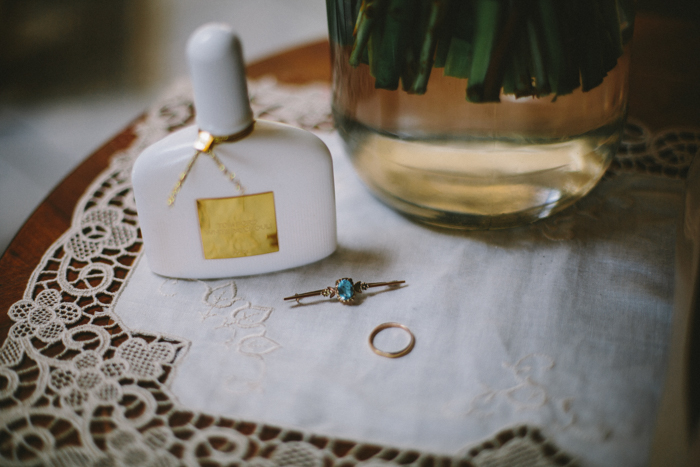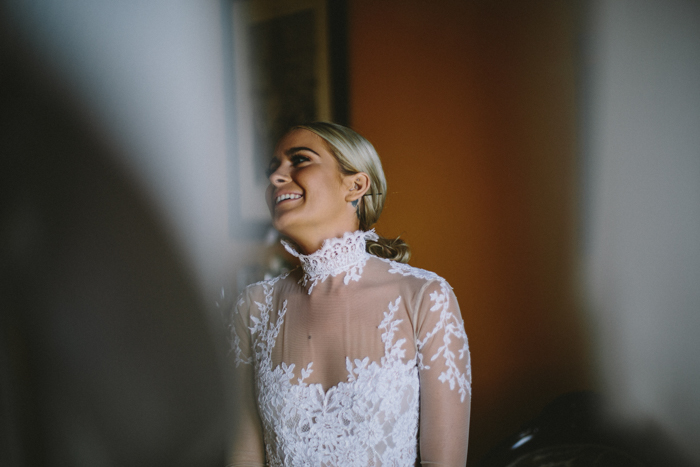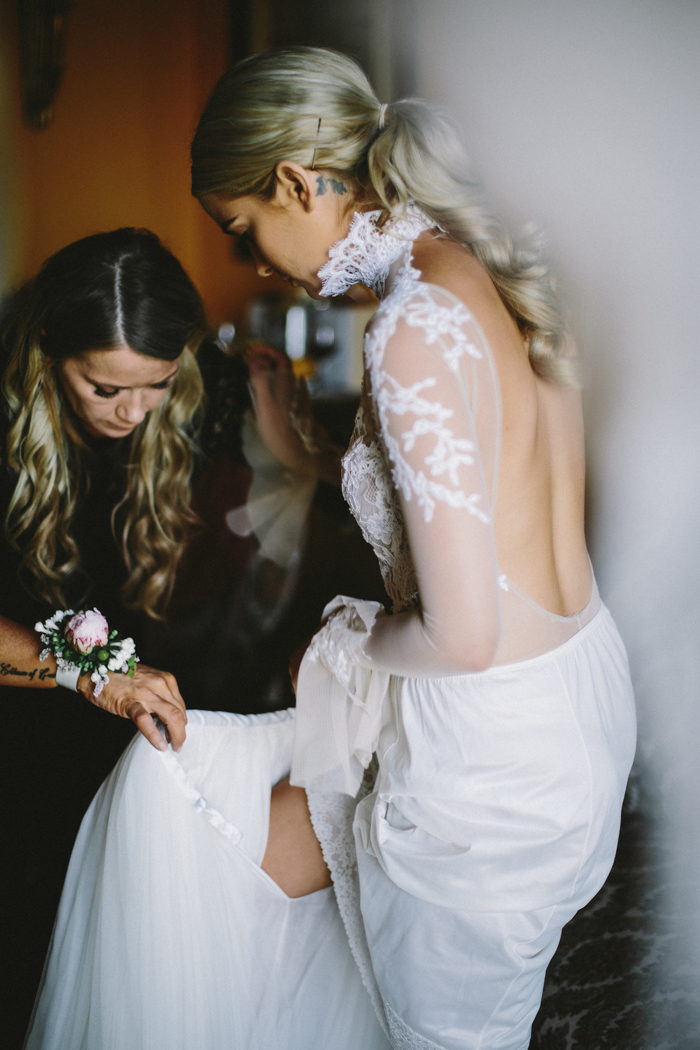 Wedding planning doesn't have to be stressful. Please don't feel you need to let this special time get on top of you. Soften your hearts and everything will be perfect, after all, you have each other.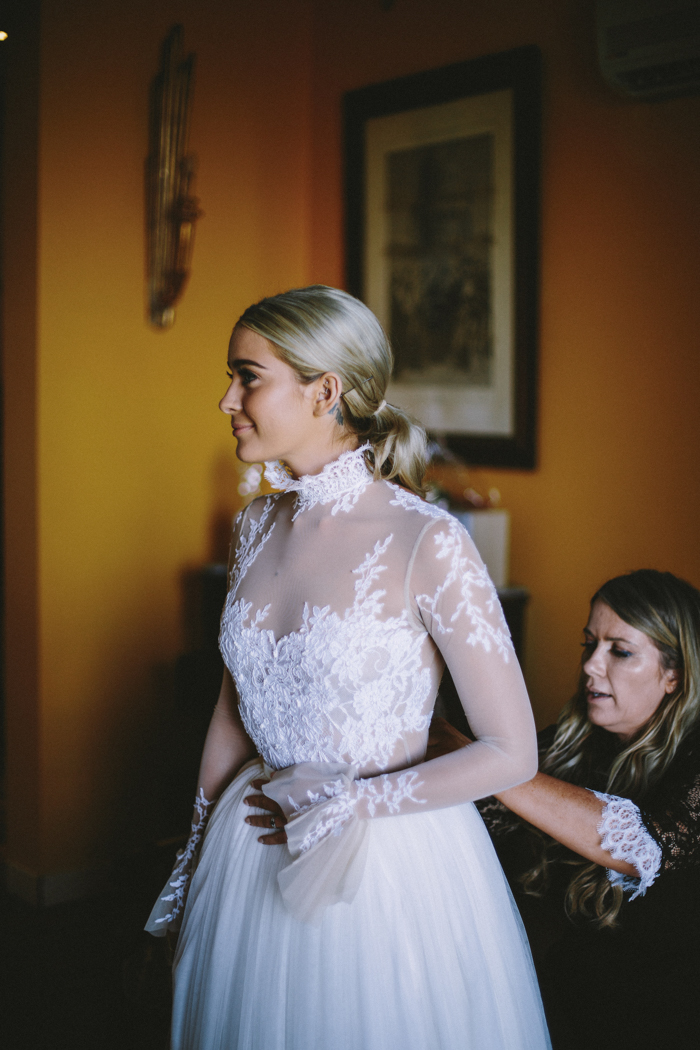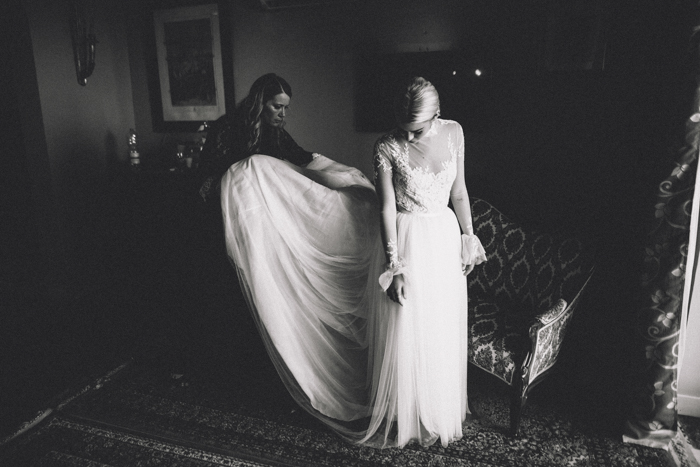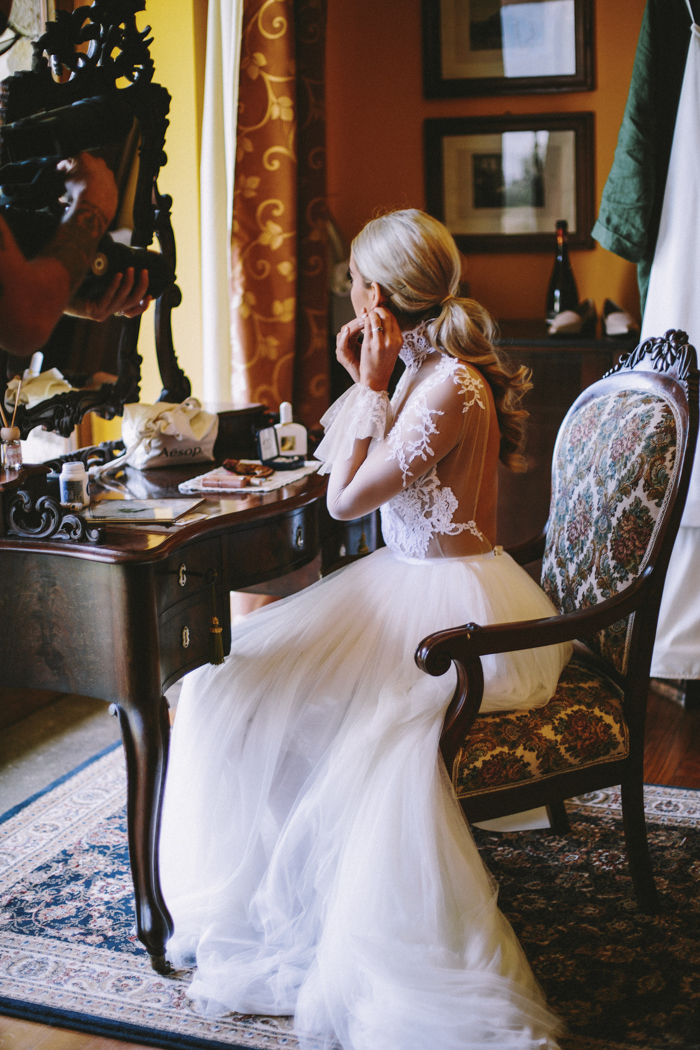 I had the great privilege to design and work closely with my family friend who made my wedding dress. She undertook over 100 hours of hand beading, cutting out lace, measuring, and pinning!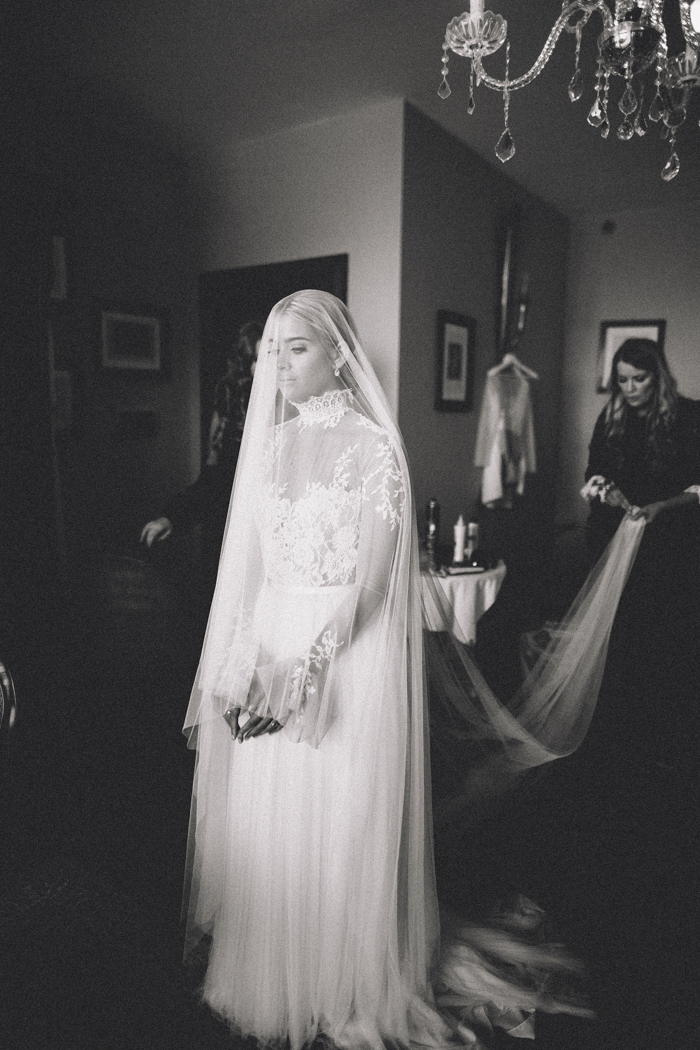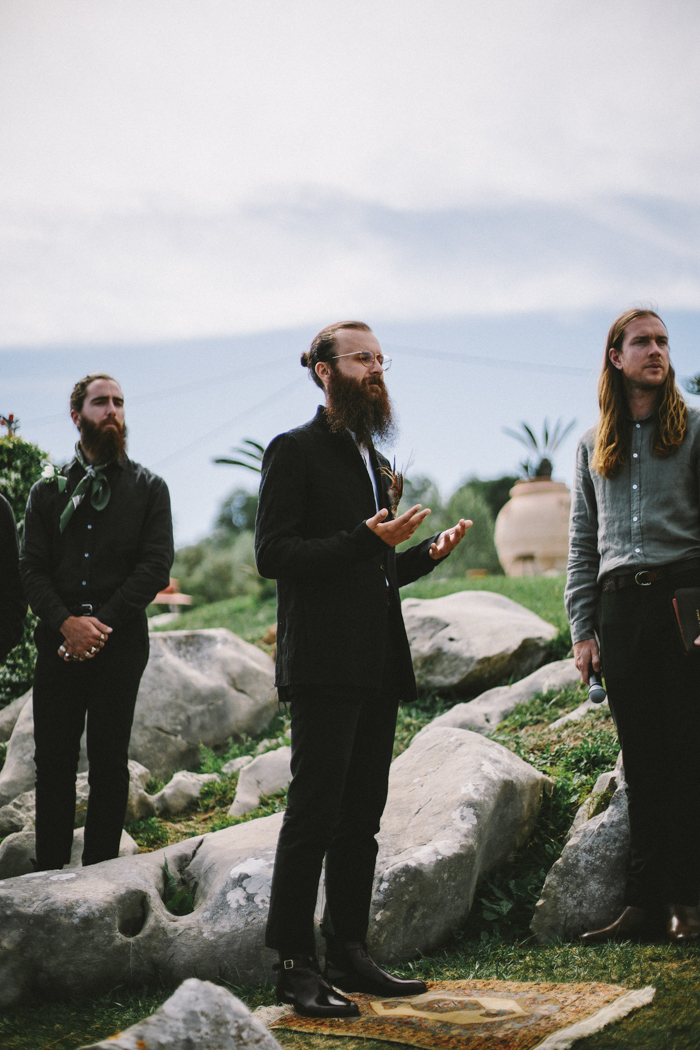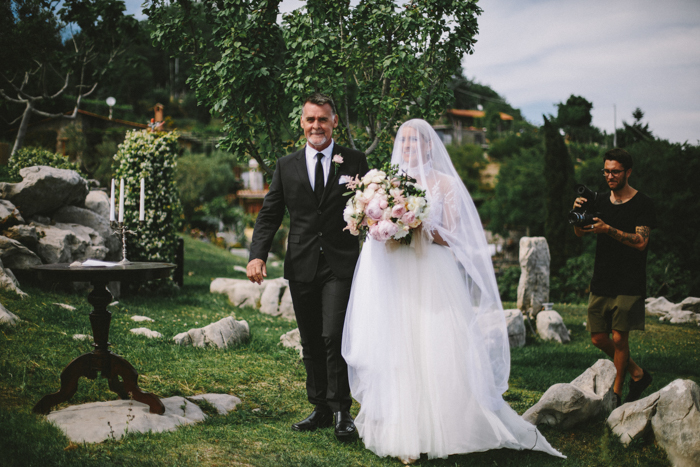 It's really quite hard to pick a favourite memory or moment from our day. Everything was absolutely perfect and it was more than I could have ever dreamt or imagined. Of course, when I took the first step on the aisle hand in hand with my Father towards my soon to be husband, from there all the feels and emotions started. However, if I had to pick one moment it would be our first kiss. We had never kissed each-other before our wedding day, as we really wanted to keep our intimacy scared with one another until we were married. Coming in close second was definitely doing communion together straight after we said our vows and became husband and wife. It was really important to us to honour God for everything He has done in our lives and to glorify His goodness. So we did just that!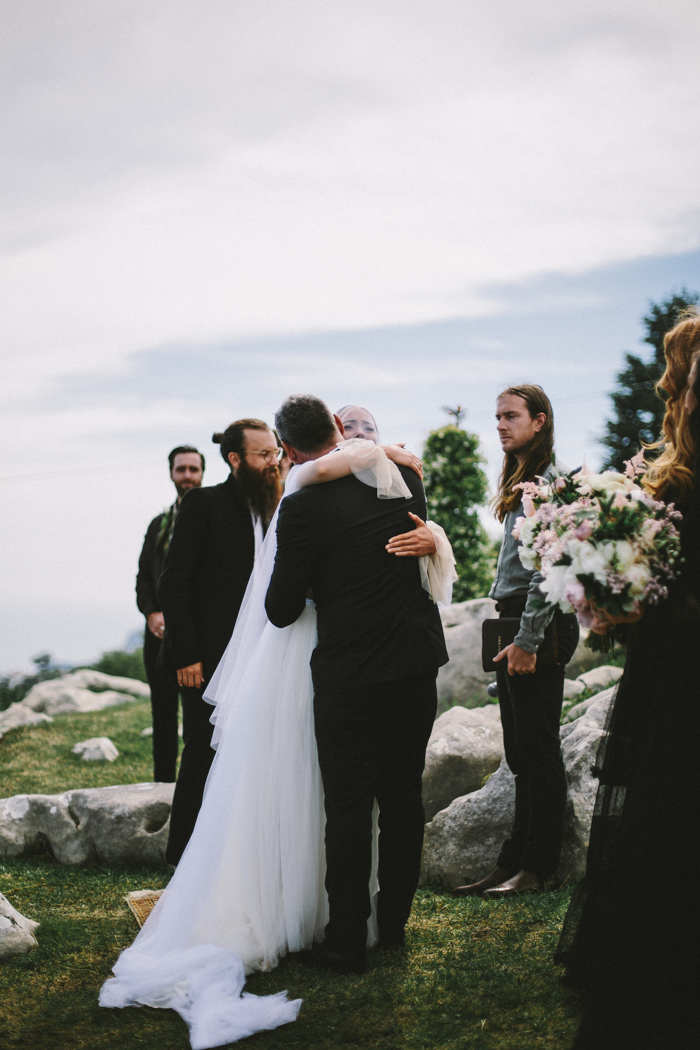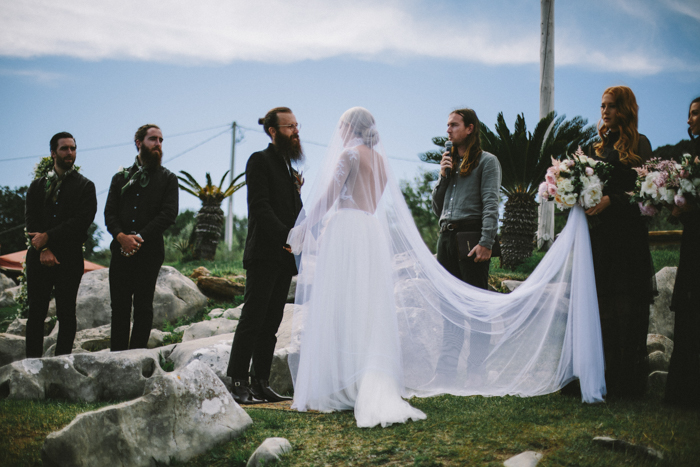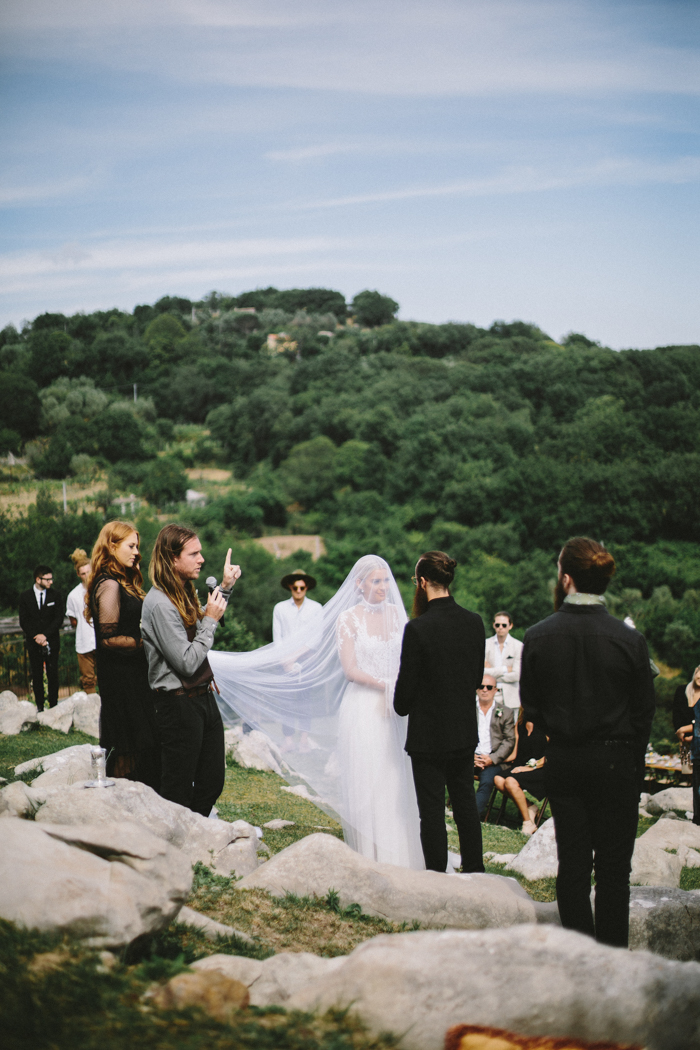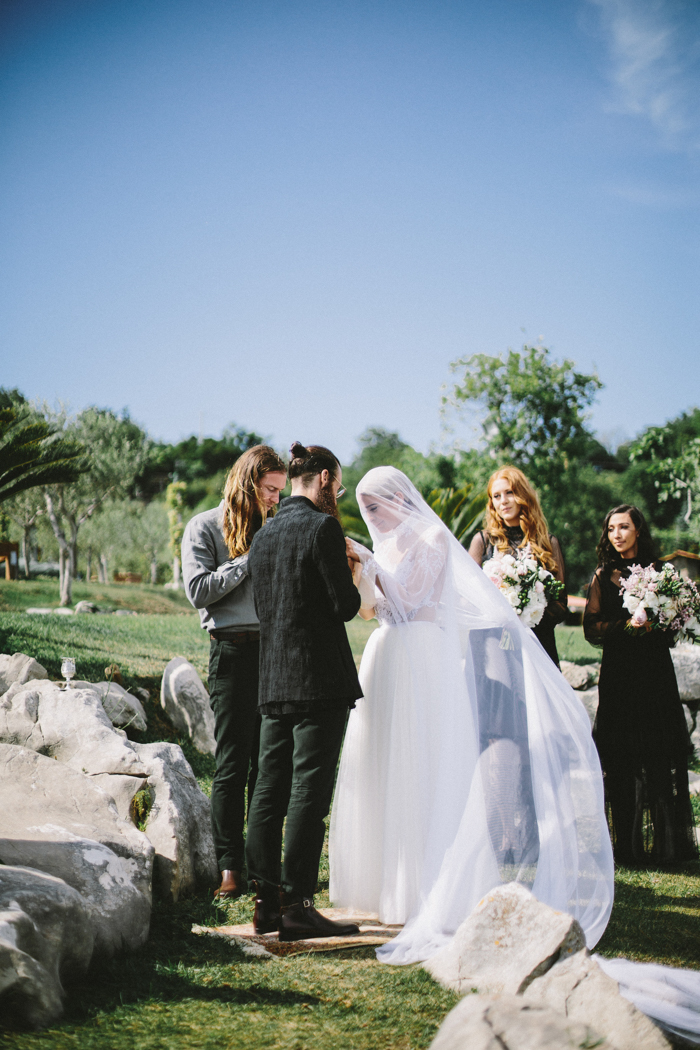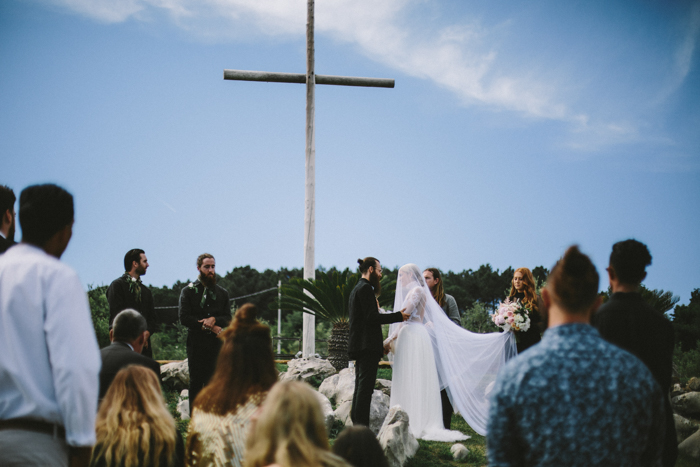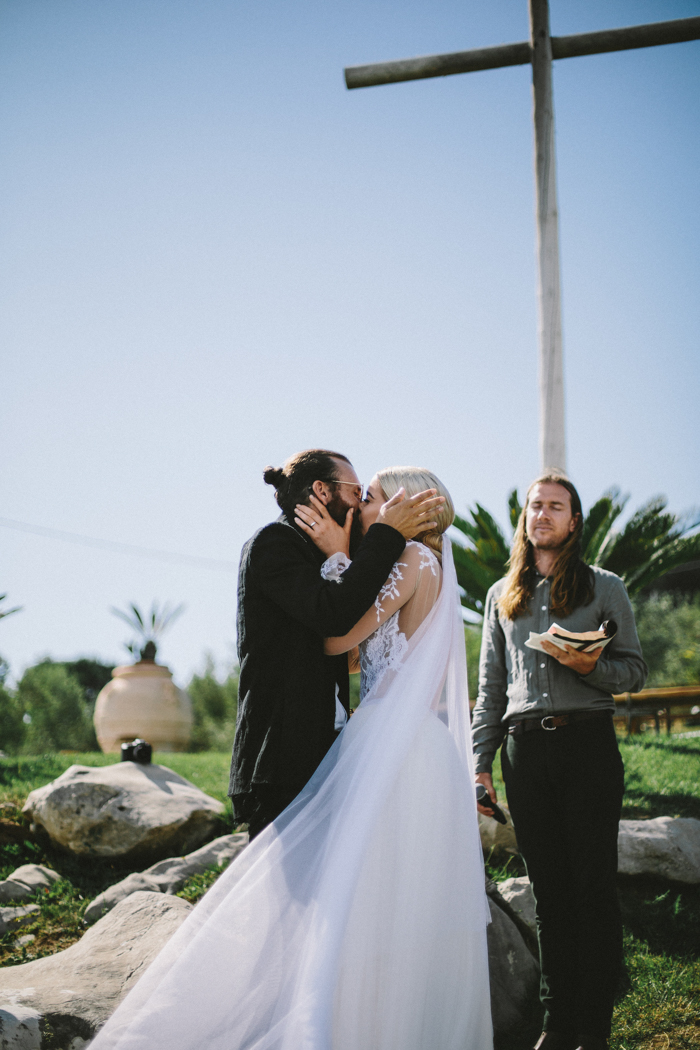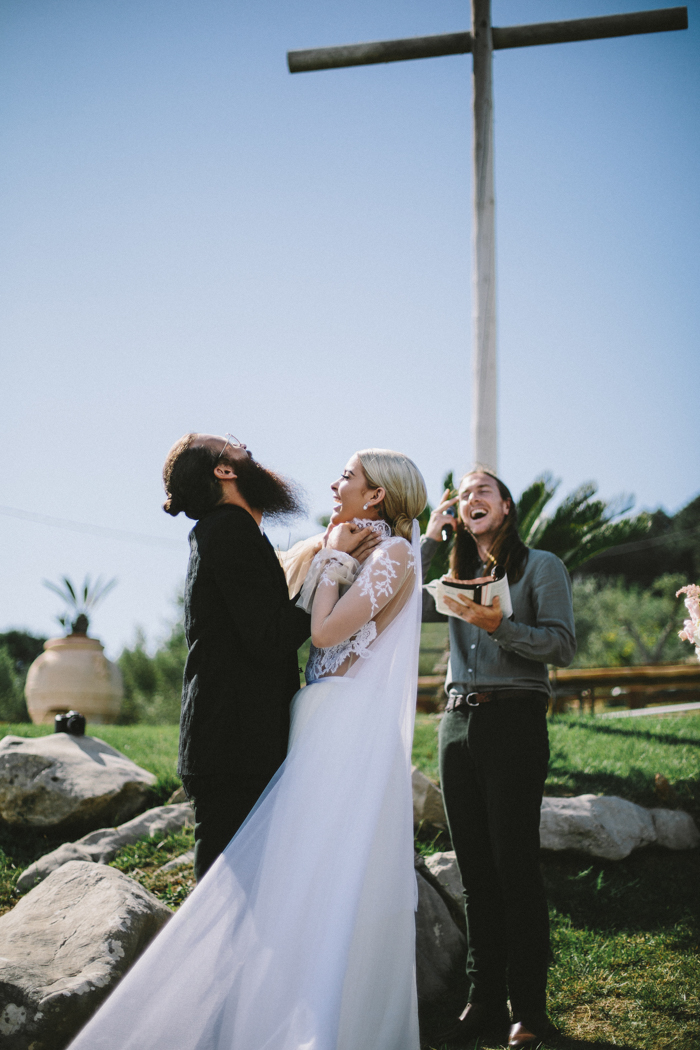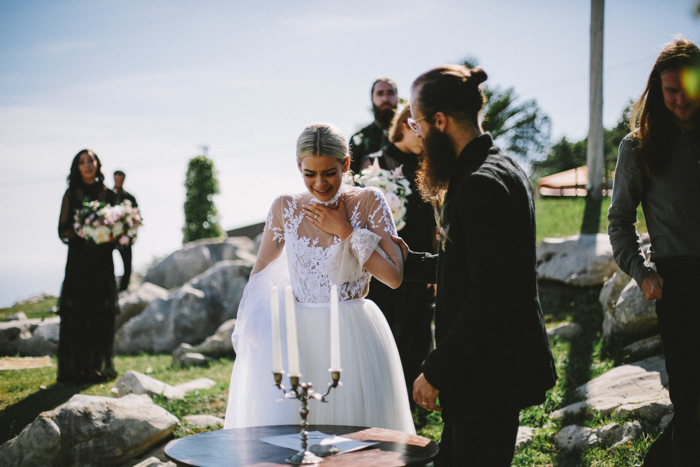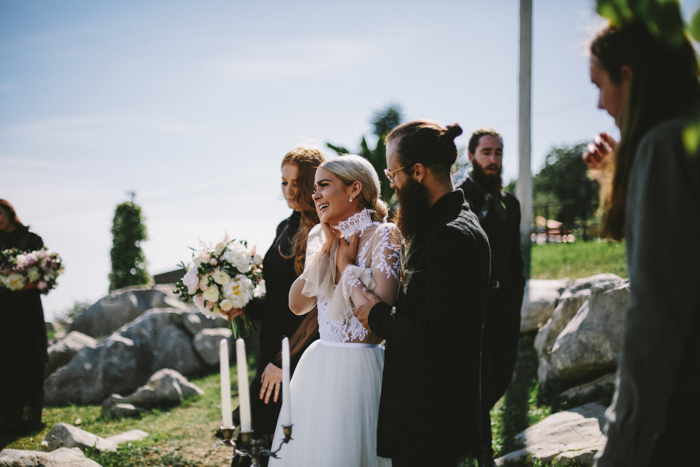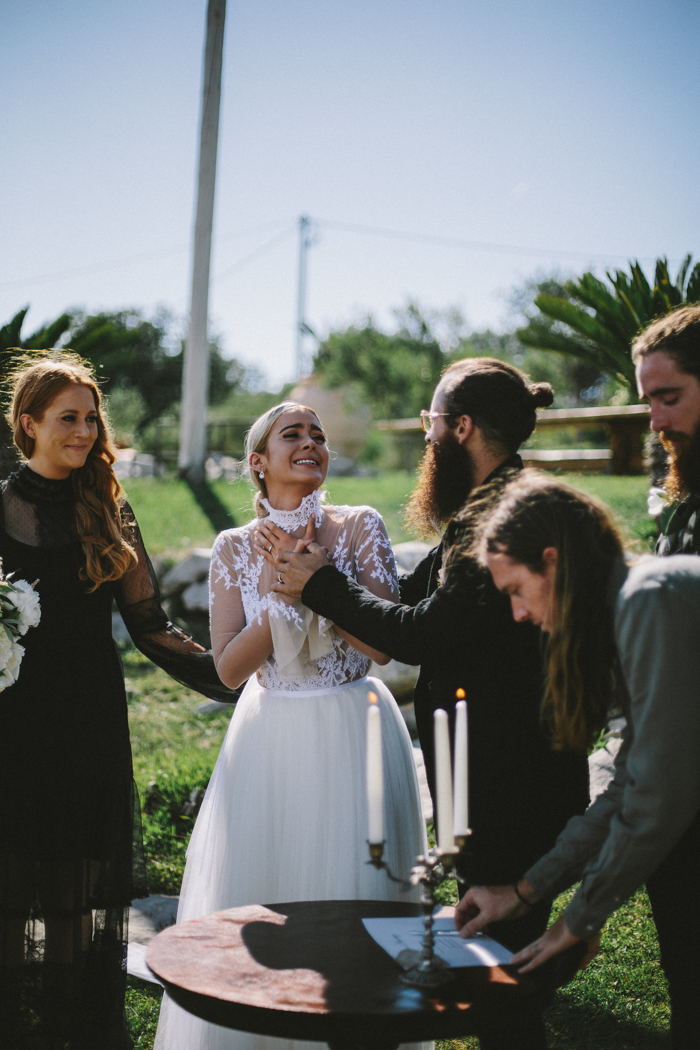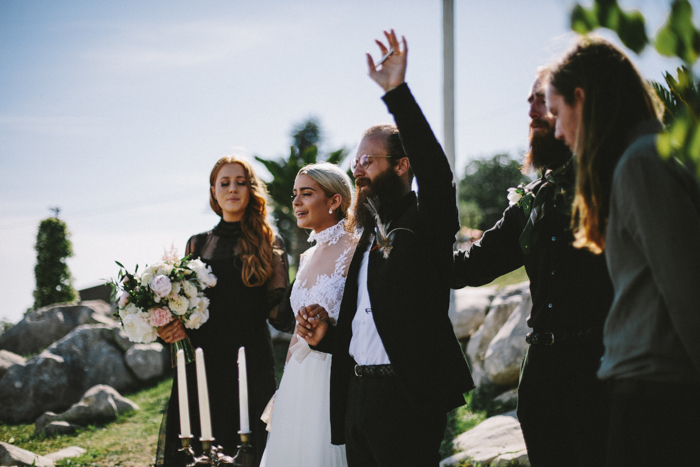 The most important thing for this wedding was for it to be about our others, friends, family, and God. For it to radiate true love in it's more pure way, marriage.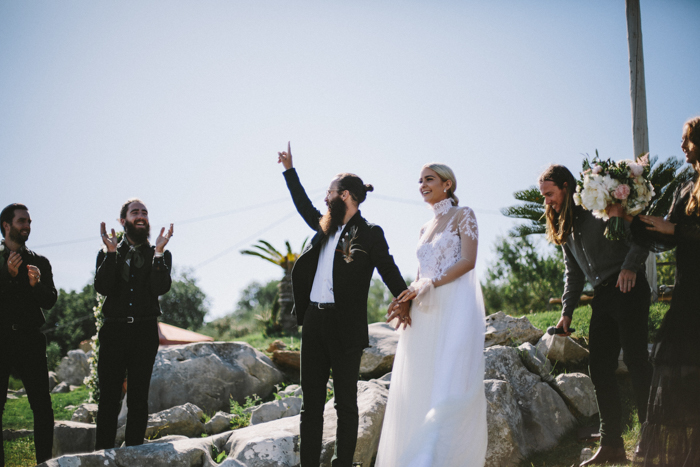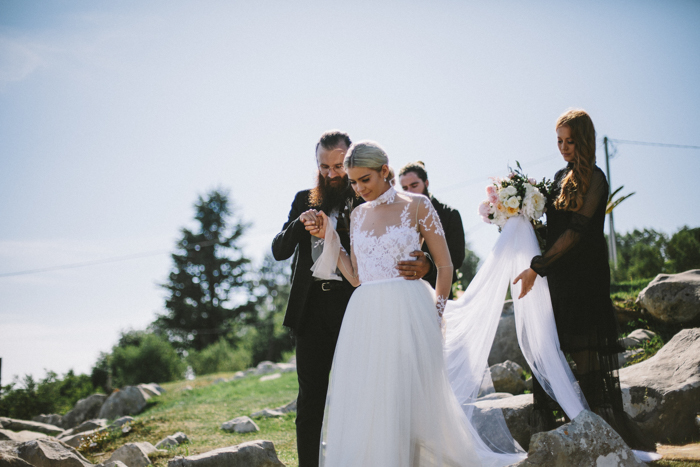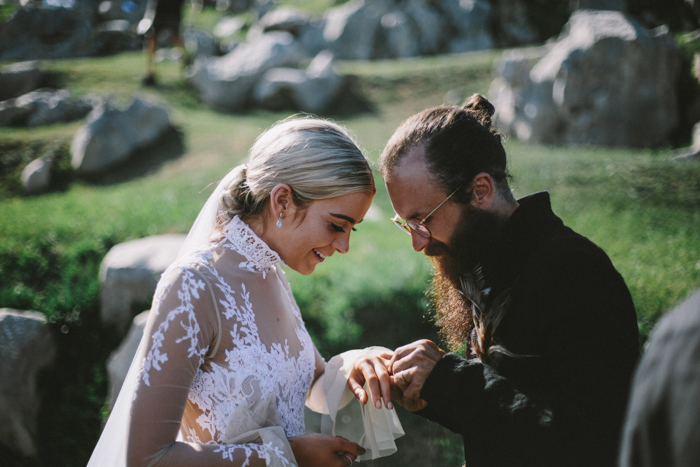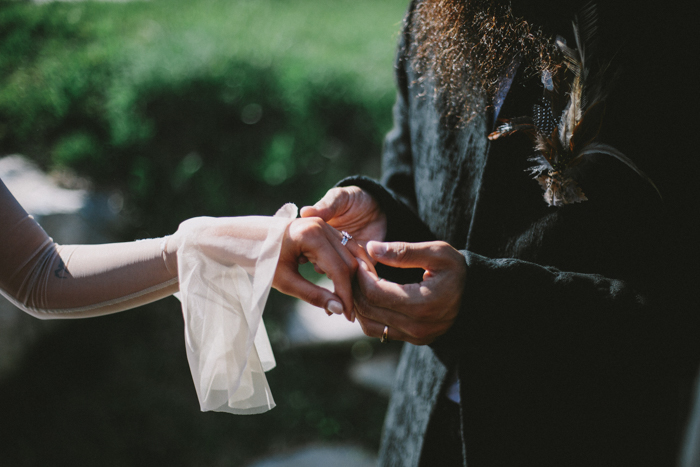 From the day my darling husband and I got engaged, I started to write him intimate and detailed letters on beautiful handmade paper. I did a letter a day. I was open, honest, and raw in each letter expressing my love for him, my love for the world, my love for people, encouragement to him, and my dreams and aspirations. My father delivered this too him the morning off our wedding, and it was bound by our wax seal stamp and wrapped in linen.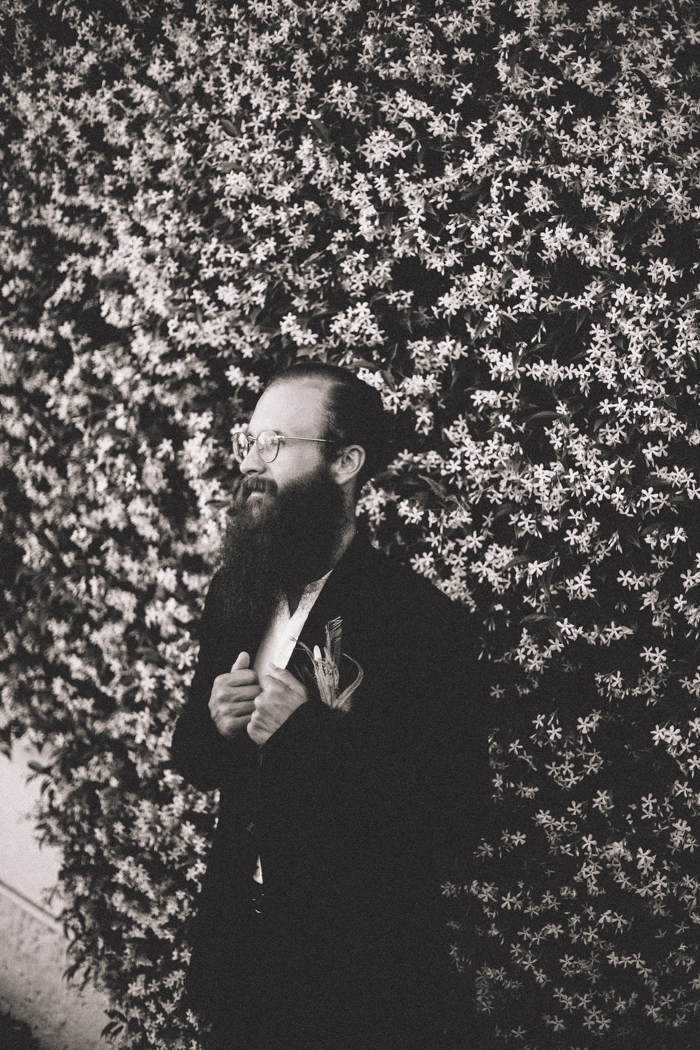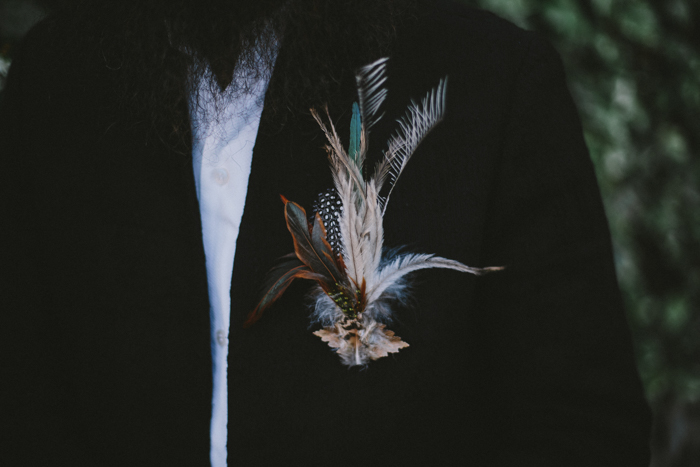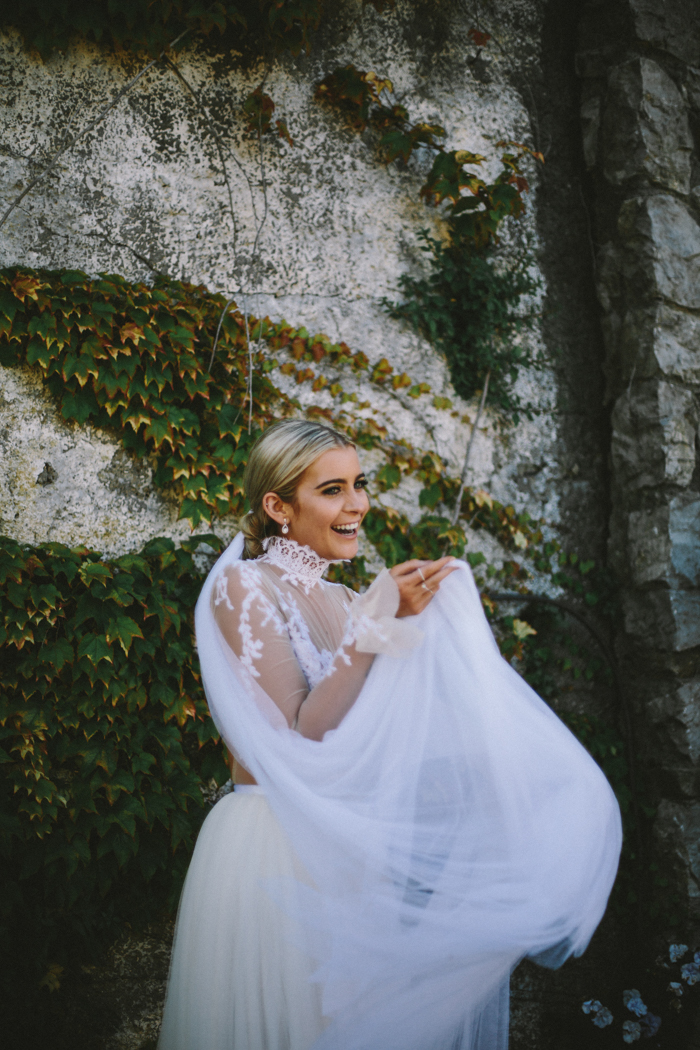 Jason knew I didn't have any earrings to wear! I just couldn't find the perfect ones. He and his best friend ventured out one day into the town of Sorrento to hunt down the perfect pair for me – I was after a classic and timeless drop earrings. The night before the wedding, after the delicious wood-fired pizza party, he pulled me aside and gifted me the most beautiful pearl drop earrings that I've ever laid eyes on!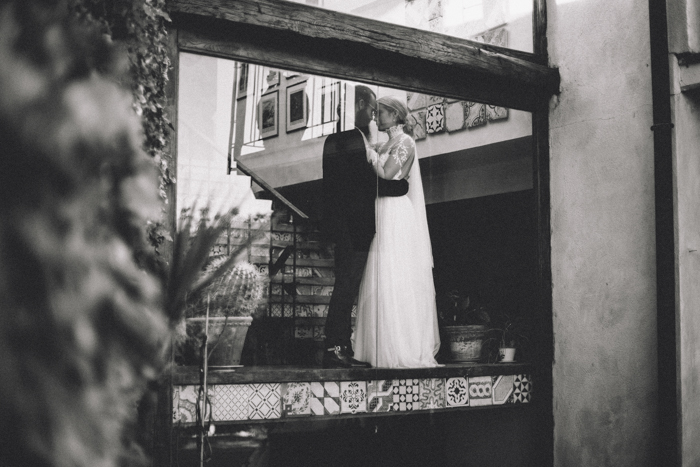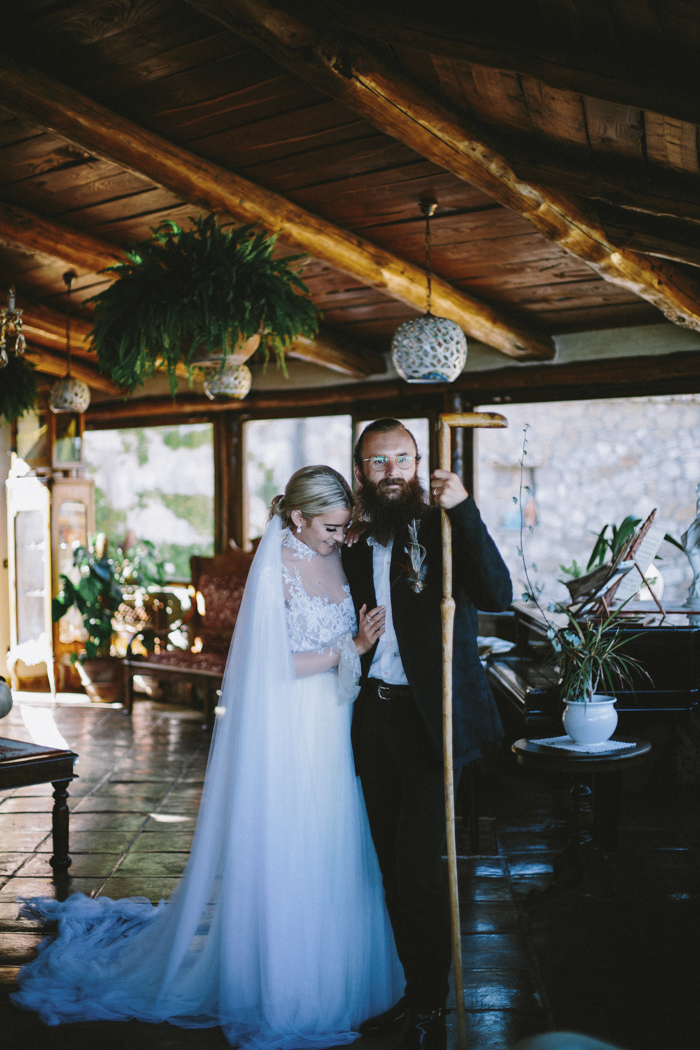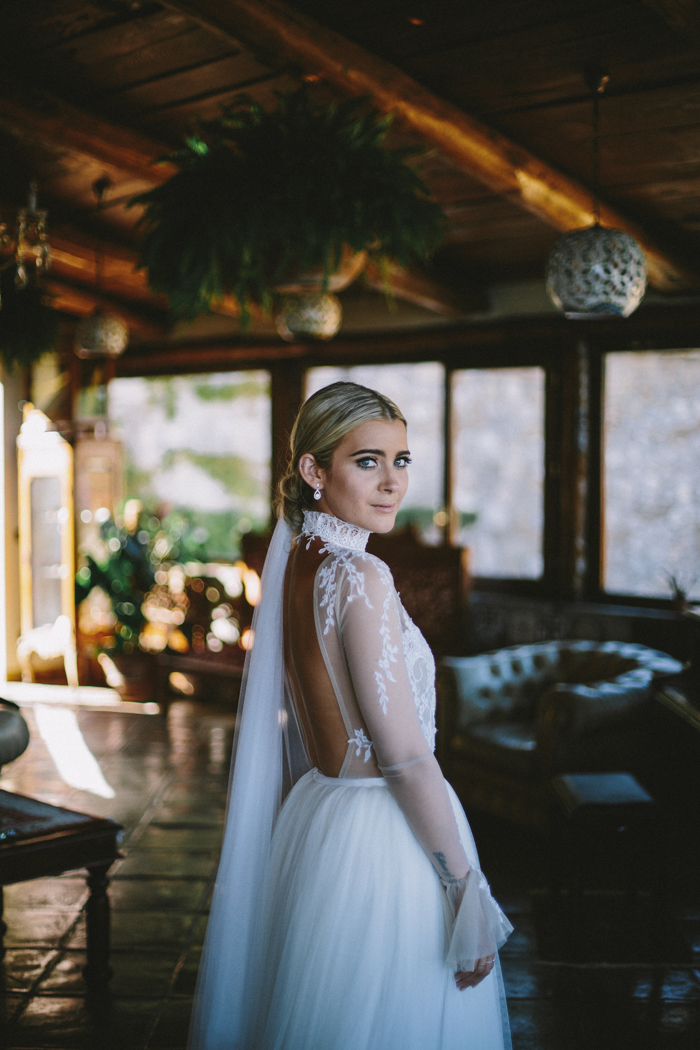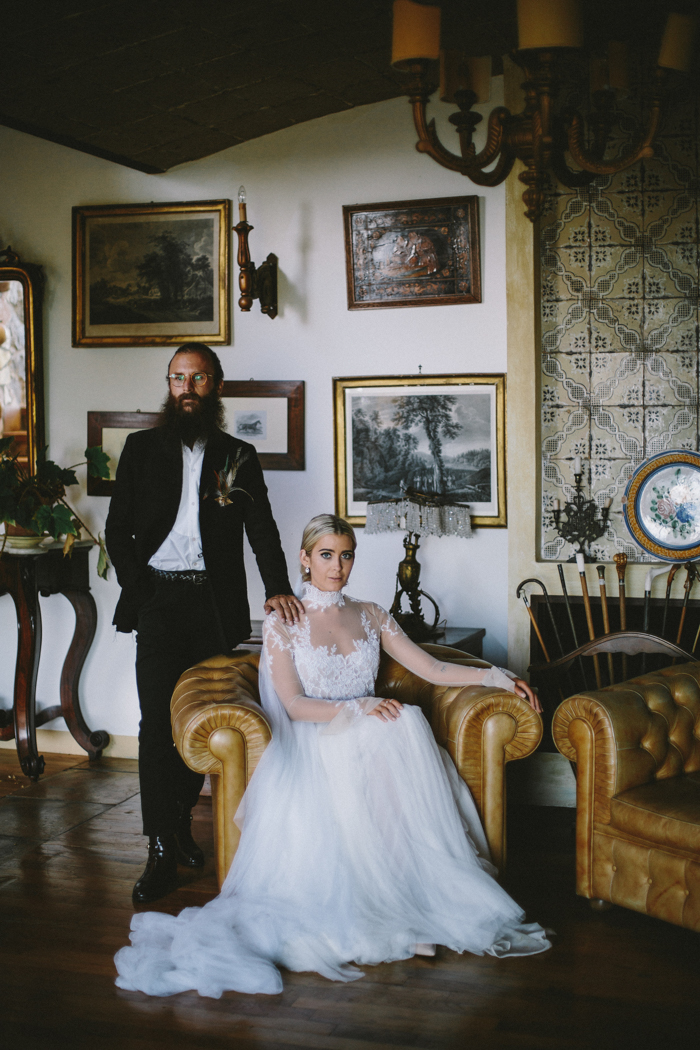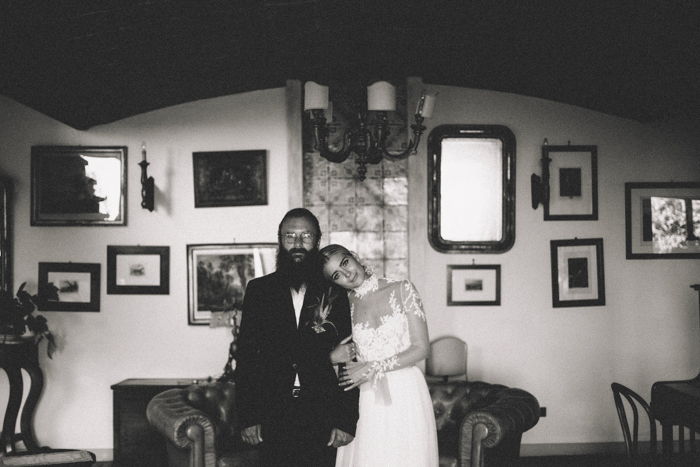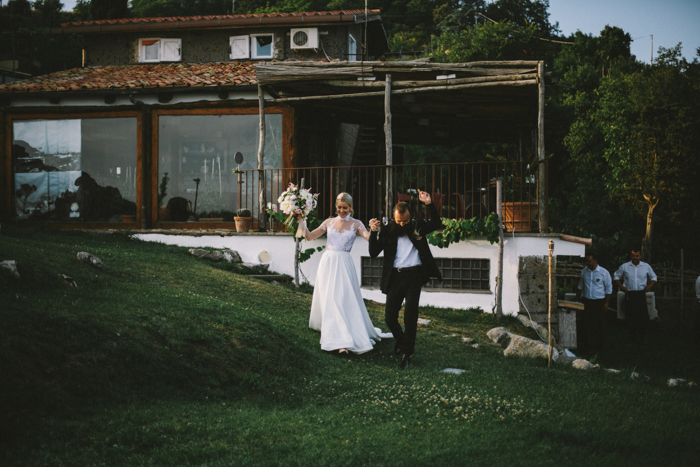 We decided to get married overseas and hand pick a few of our closest friends along with our immediate family. We both know a lot of people who we so love and we knew that it would be a really, really outrageously big wedding if we were to have it here in Australia. Our wedding day was the most special day for us and we really wanted to make a point of taking it all in and treasuring every single moment. We both love to travel and adventuring, and so do all of our close friends. Who doesn't love Europe – pasta, 1 Euro espresso, croissants every morning, and frolicking the cobble stone streets until 2 am in the morning eating gelato. What a dream. So, Italy it was!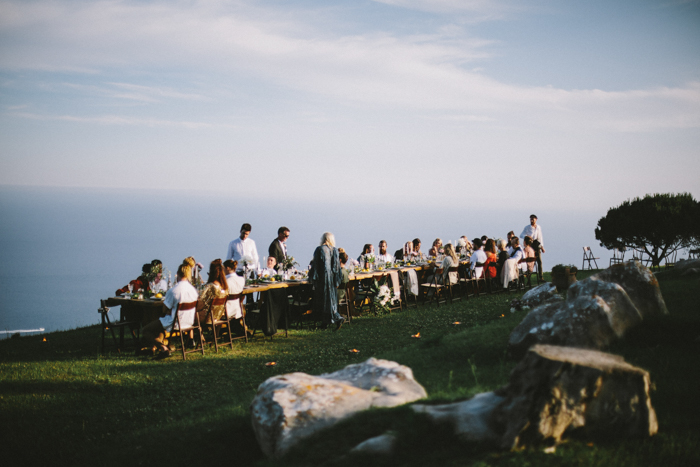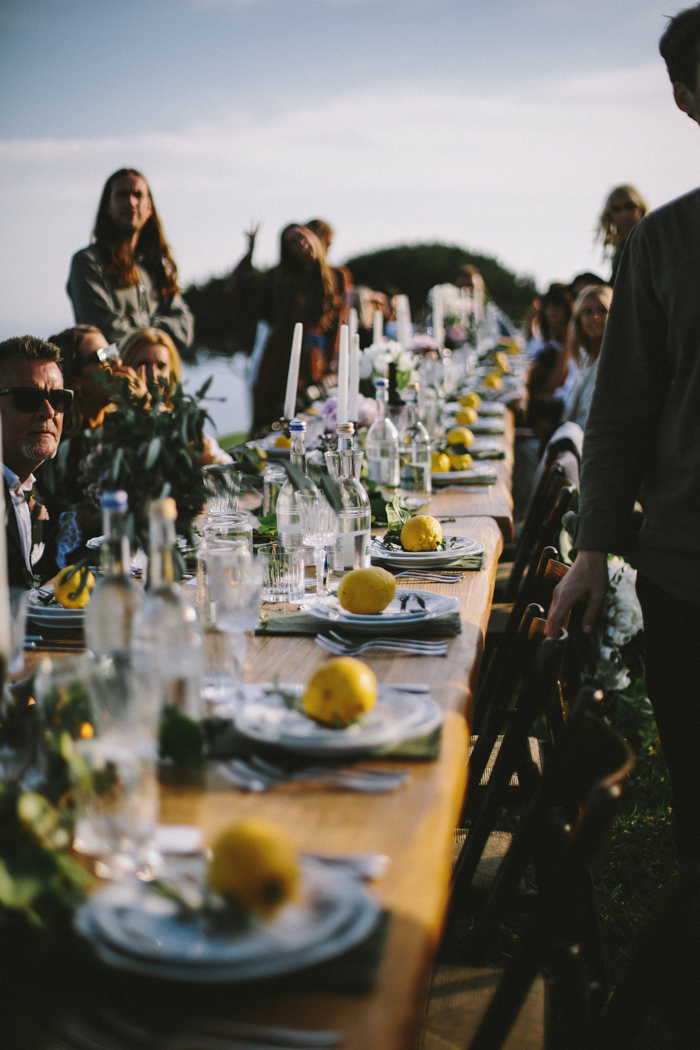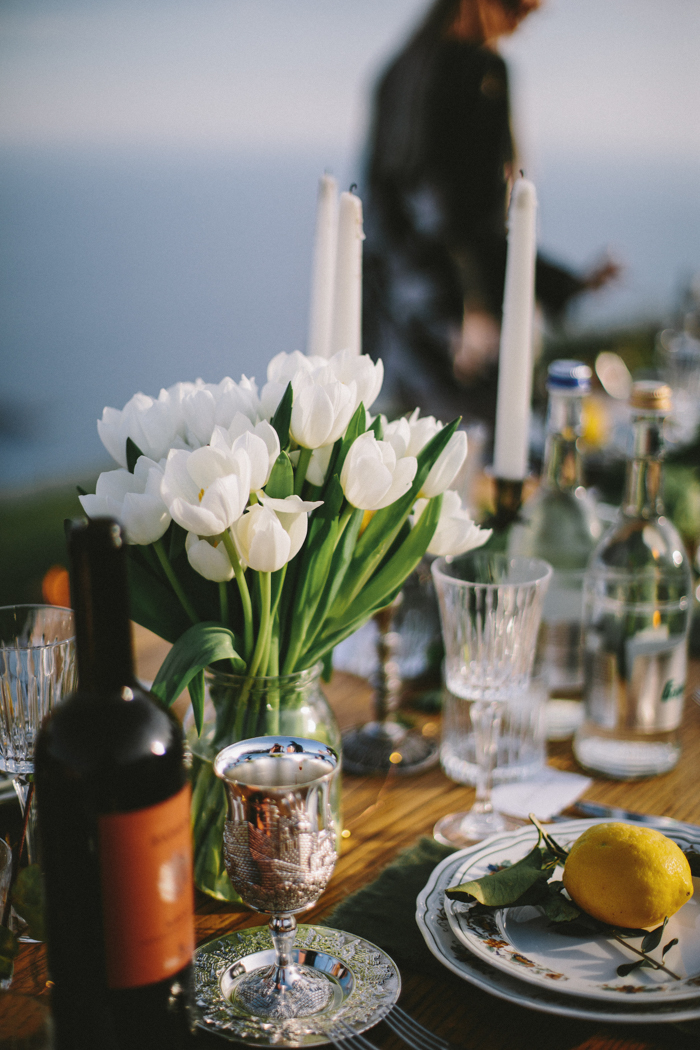 Our whole wedding was pretty much DIY! I do love creating anything to do with flowers, so it was pretty special that my aunty and I created all the bouquets and floral arrangements for the day together. As for the wedding favours, all of our guests were doing a few good weeks of traveling, so we wanted to make the wedding favour something special but practical at the same time. We decided that a beautiful olive green linen napkin for each of our guests. Practical and useful, and who doesn't love linen?! All of our friends love food and cooking!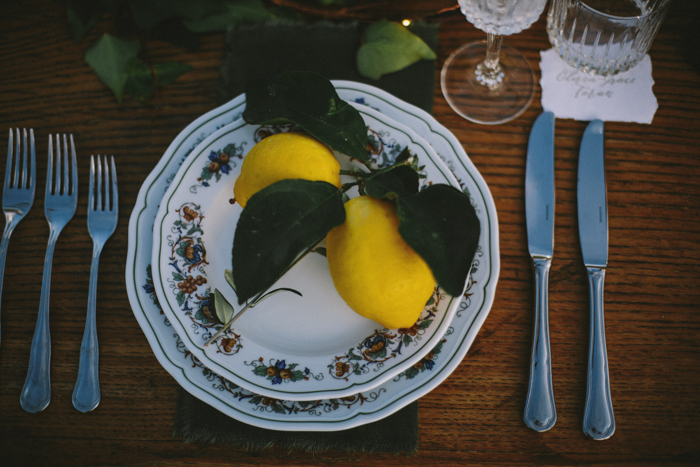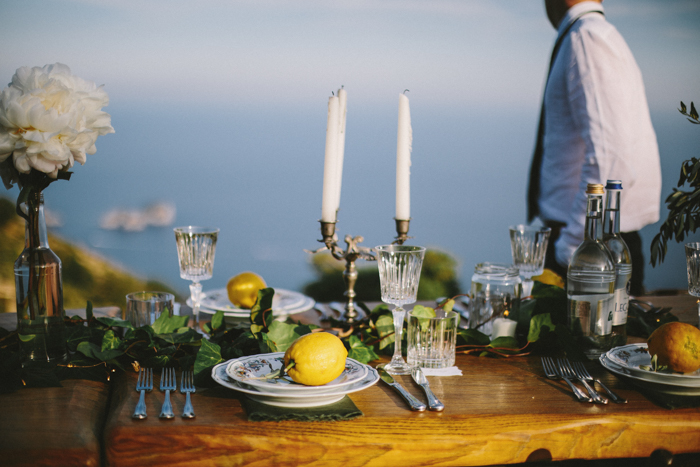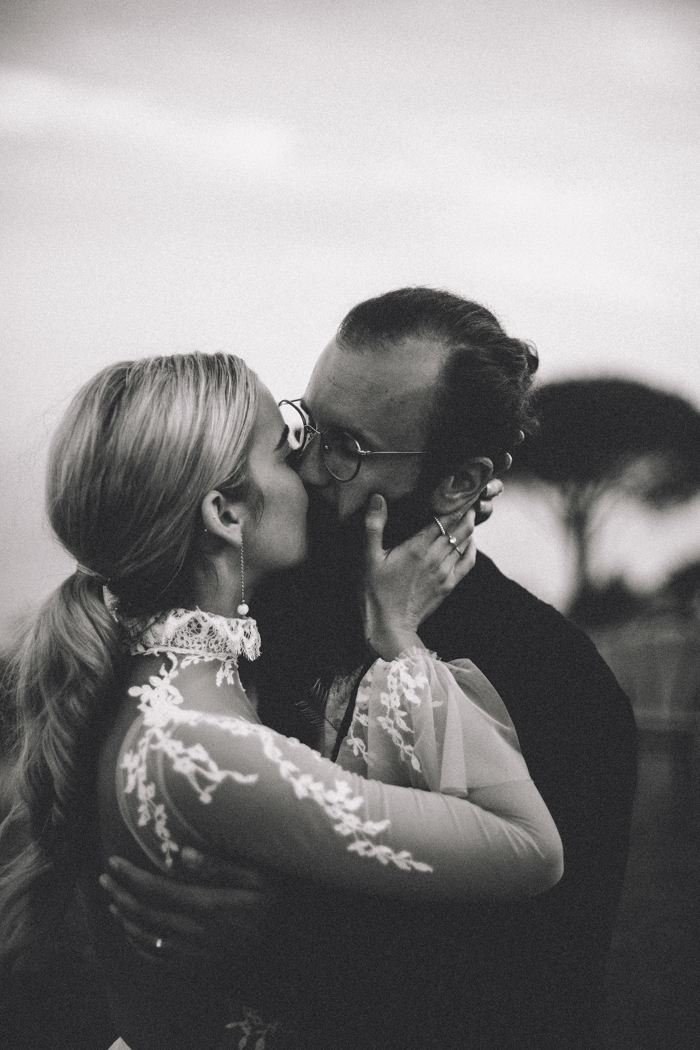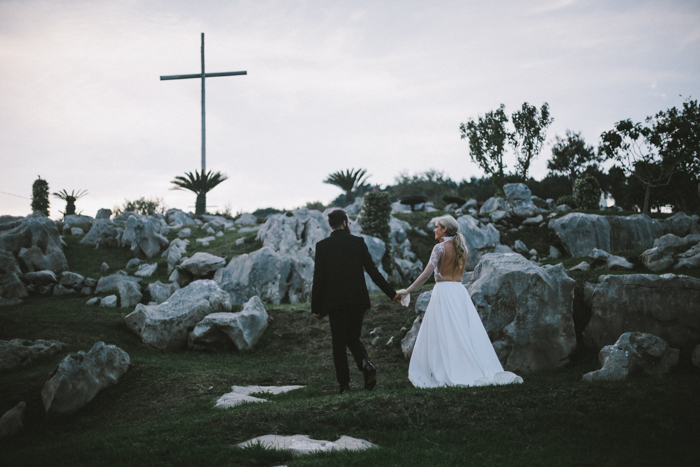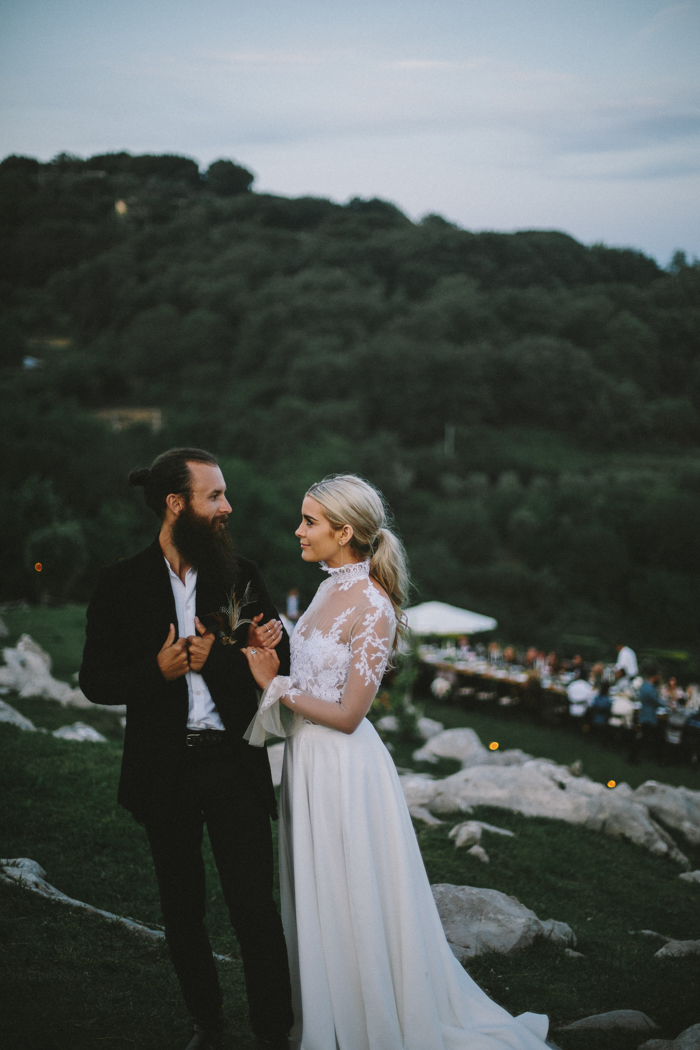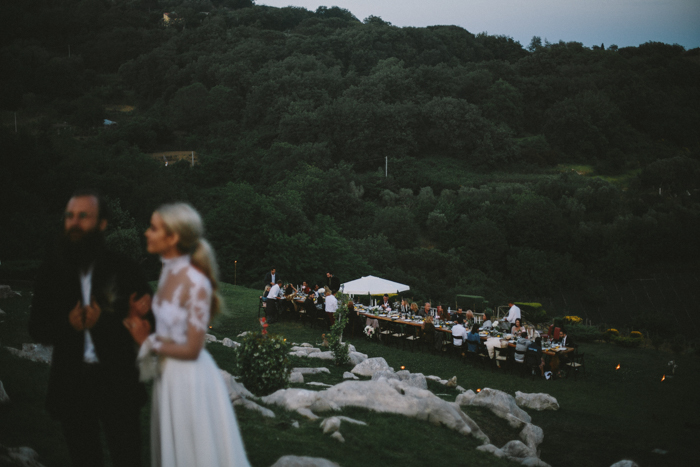 Our photographer, Ivy and Pine, was an absolute dream. She photographed our wedding with such ease and class. She had direction where needed and somehow caught every single candid moment of the day!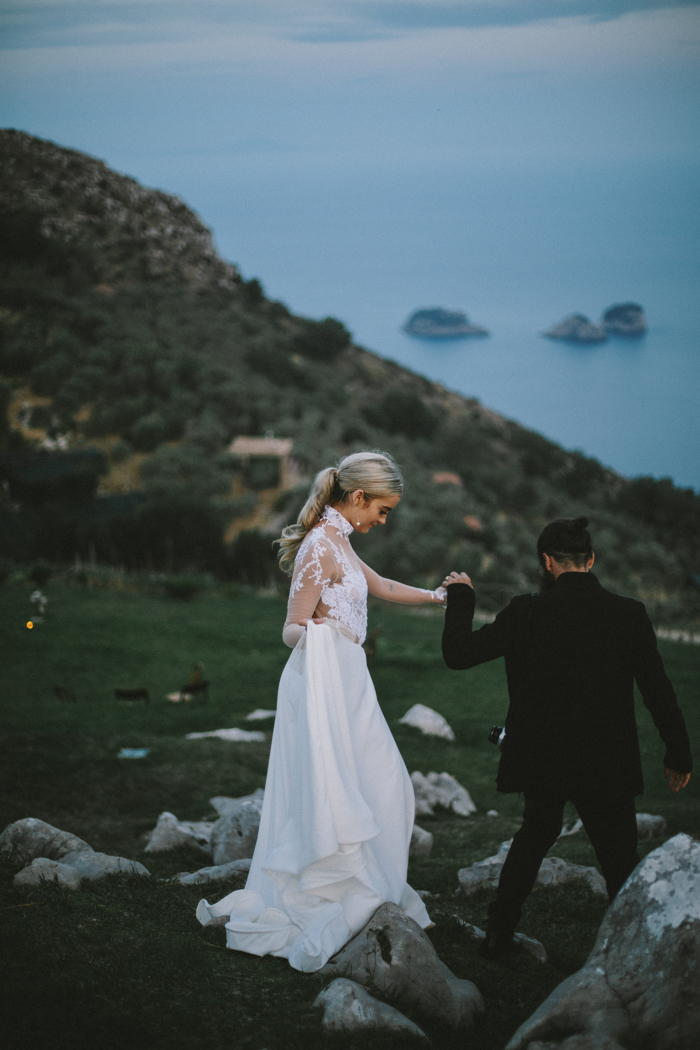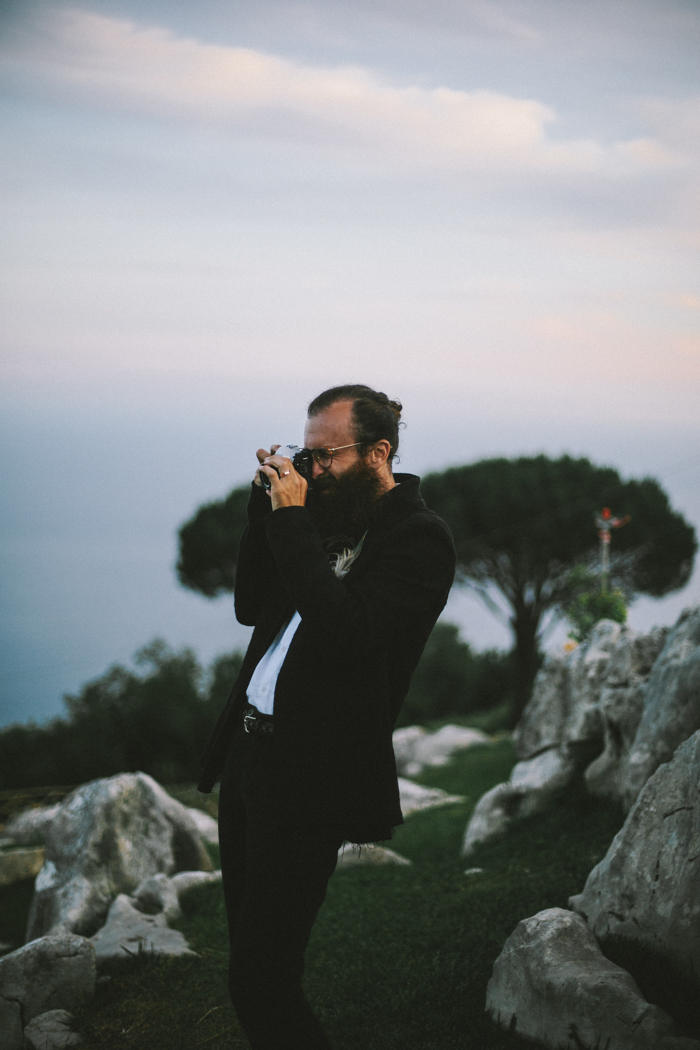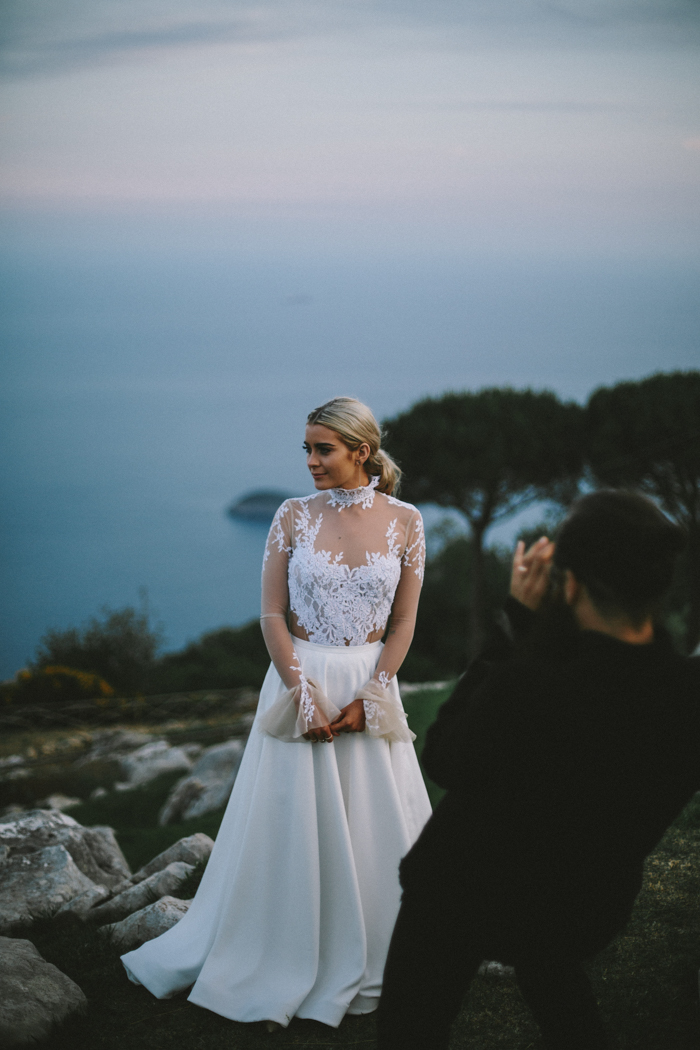 I think the biggest surprise when I think back was that our wedding went for over 12 hours! We all stayed up until 3 AM in the morning, partying, eating dessert and dancing the night away!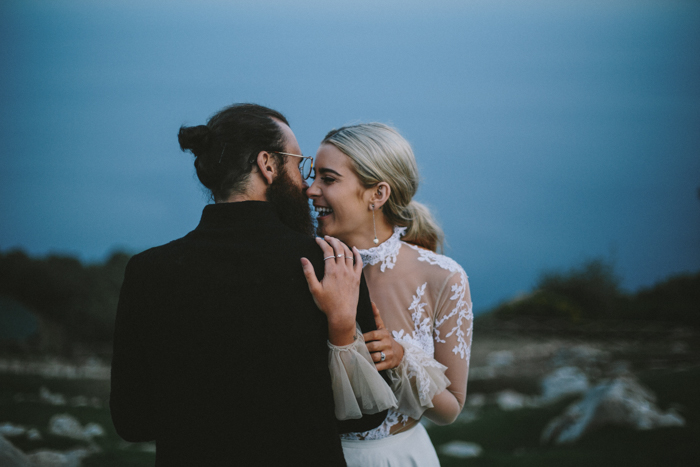 Thank you Ivy and Pine for sharing Olivia-Grace and Jason's destination wedding with Junebug! If you're living the intimacy in this wedding, then take a look at this Italian countryside elopement in Florence.