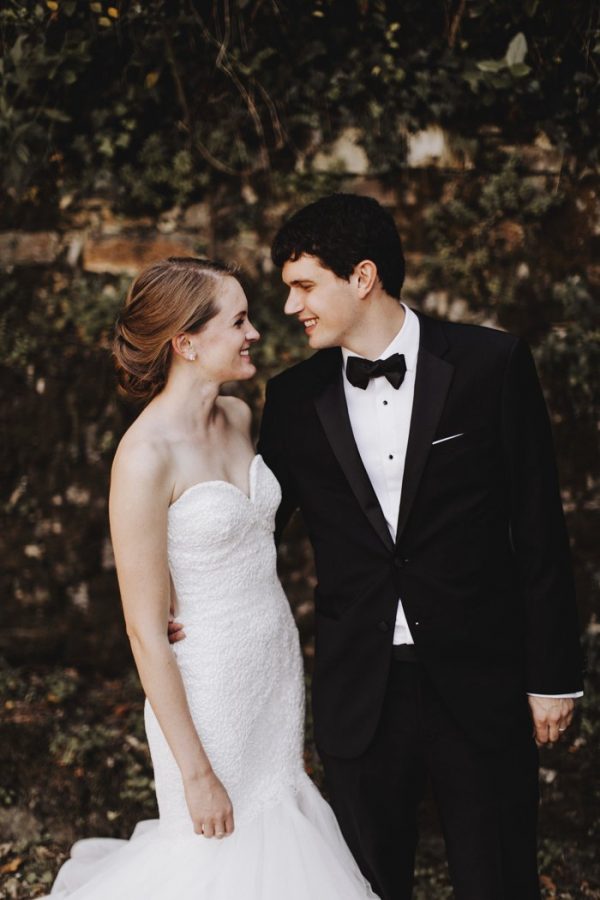 This intimate elopement in Florence, Italy is what dreams are made of – a romantic city, gelato, and the love of your life. When Stacy and Daniel began planning their wedding day, they put a traditional wedding to the wayside and focused to what's most important to them. Deciding to elope in Florence, Daniel's favorite city, they were able to create a special day just for the two of them. They exchanged the vows they had written to each other and explored the city and countryside of Florence with their photographer, Matt Lien, in tow. He was there every step of the way to document their love and the beauty of Florence.
The Couple:
Stacy and Daniel
The Wedding:
The St. Regis, Florence, Italy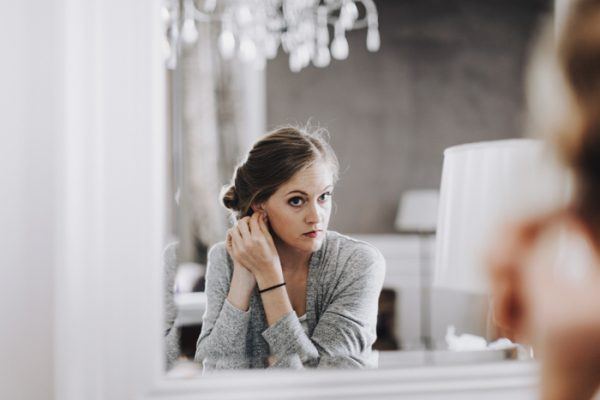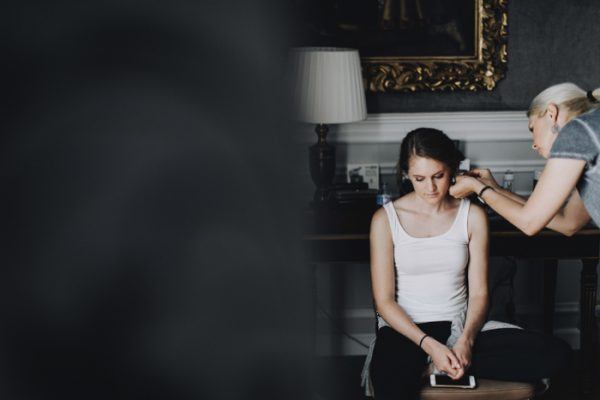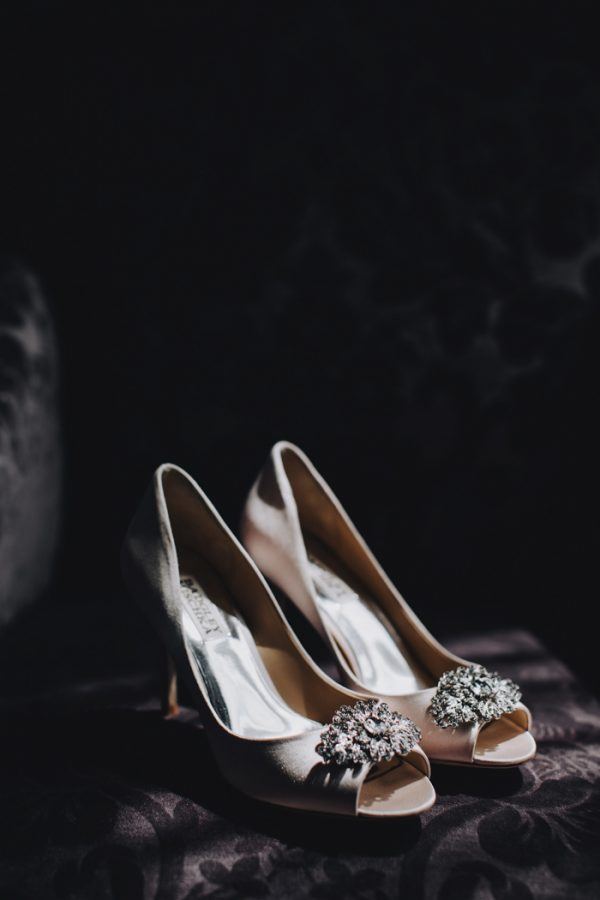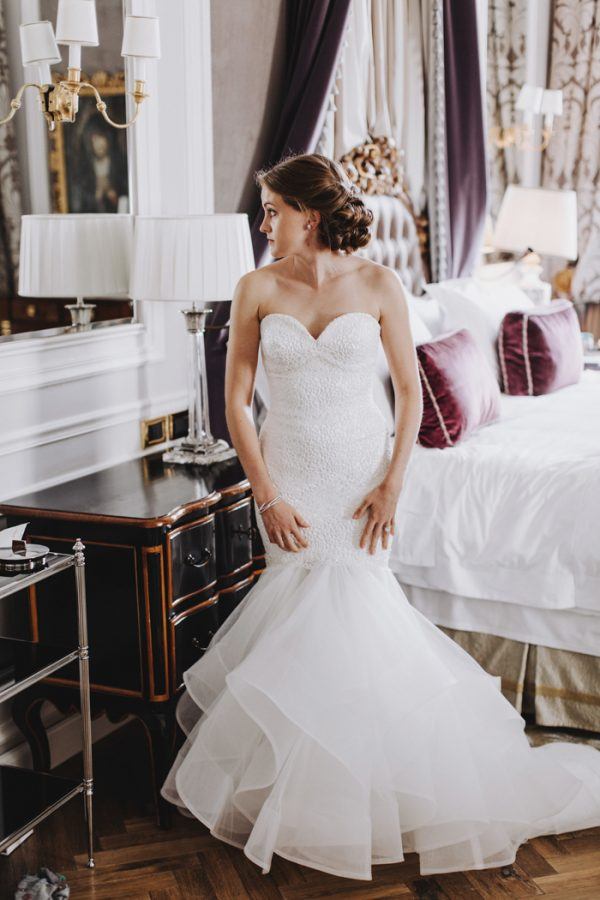 After briefly planning a traditional wedding, we decided to plan our wedding based on what was truly most important to us, ignoring the checklists and traditional expectations. We determined that having a special, memorable day together, meaningful photos, a wedding dress, and a celebration with friends were our priorities. To meet those expectations, we decided to elope in Florence, Italy, after seeing examples of beautiful elopements on Junebug! After eloping, we traveled throughout Asia and Europe for a month, which was the best way to start our marriage. Upon returning home, we had a wedding reception with family and friends in Chicago.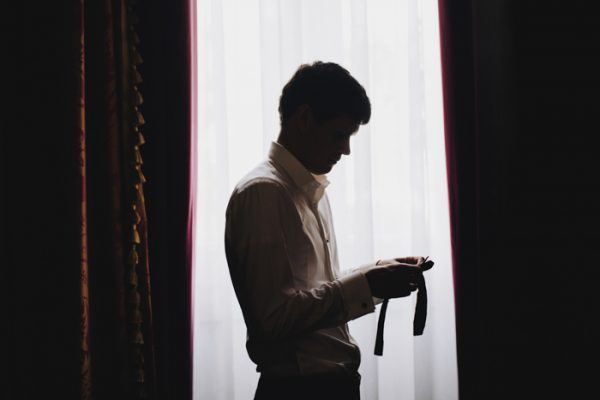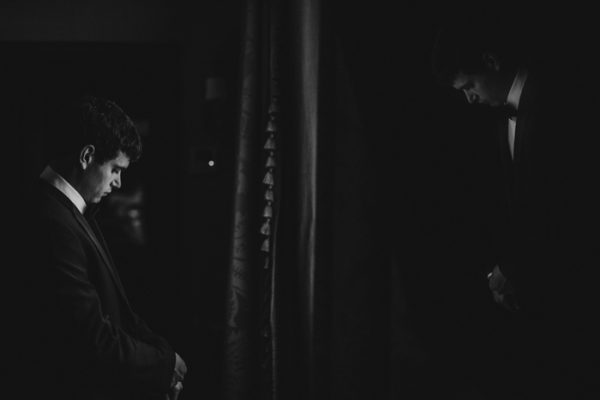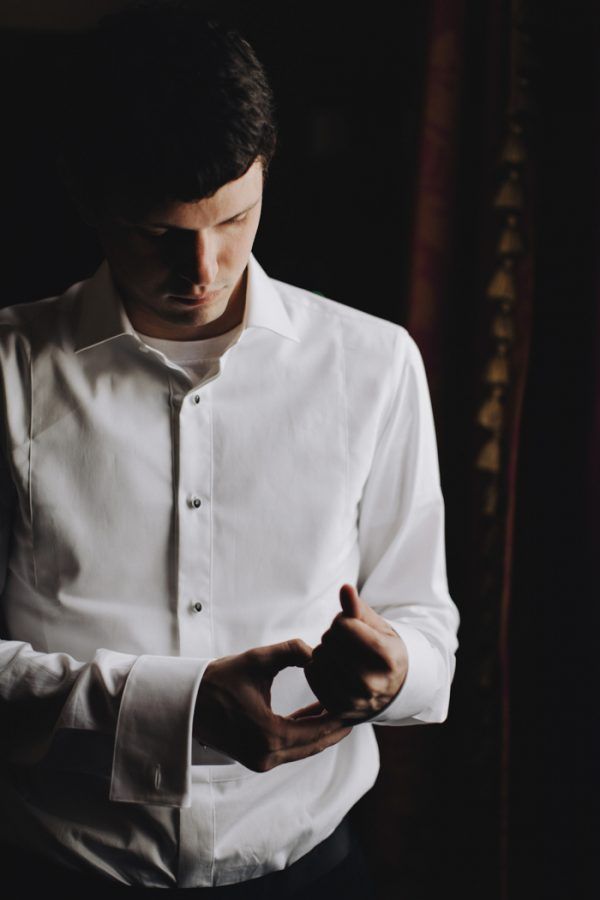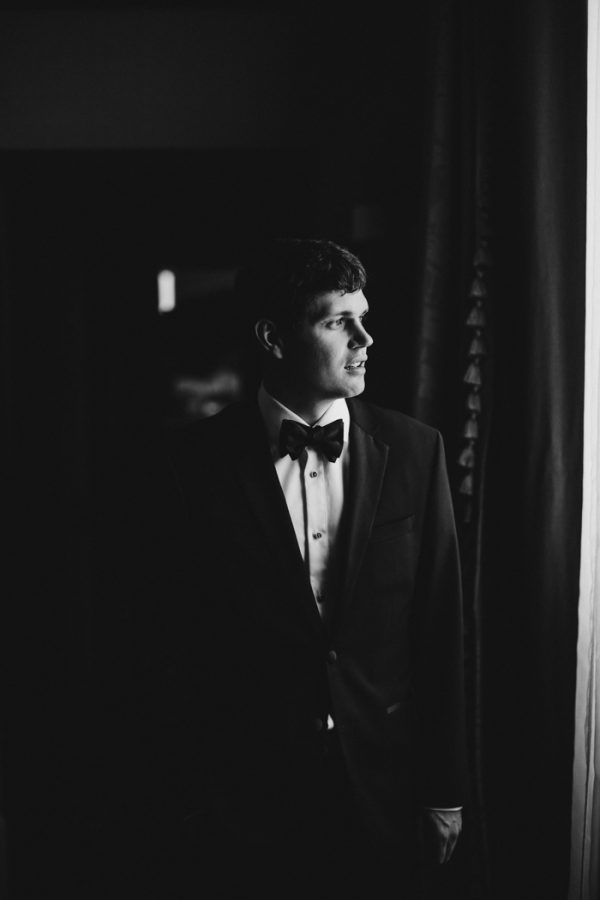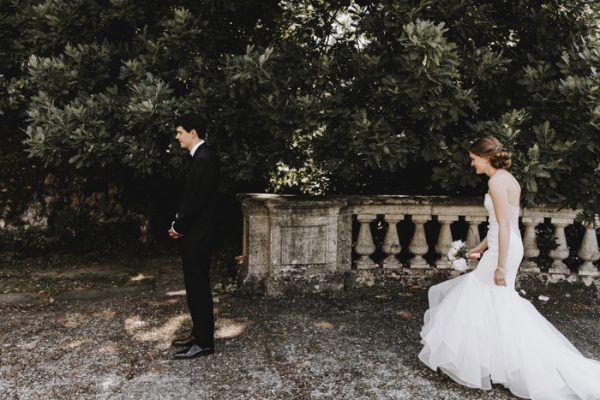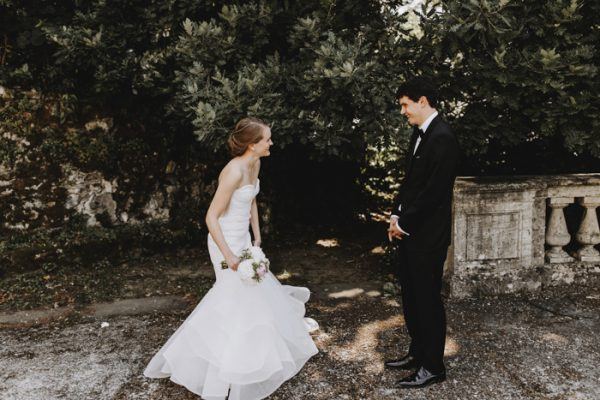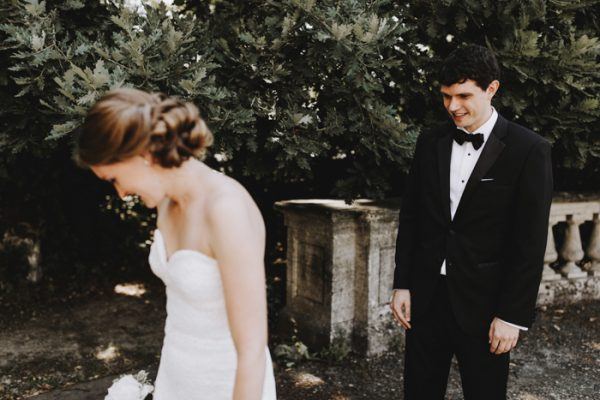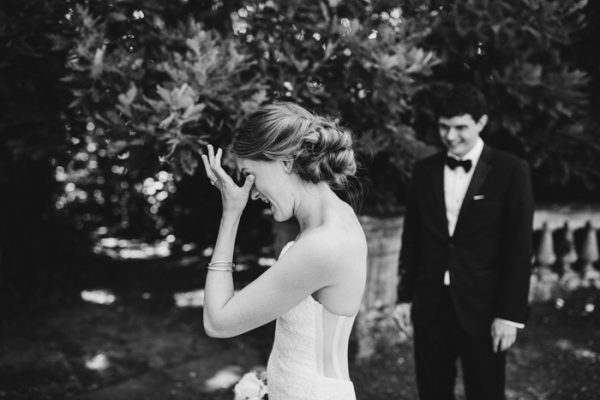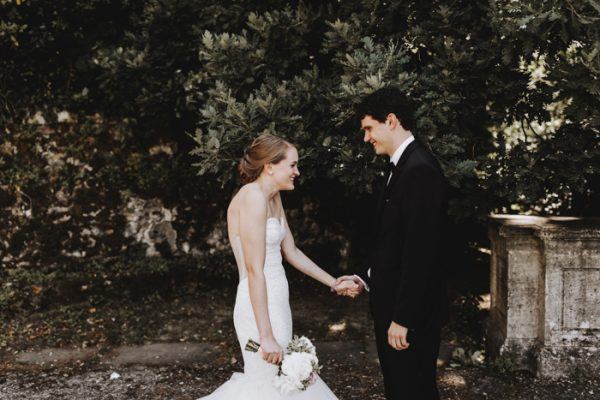 Remember to stay true to what is important to you as a couple. Your wedding day is just one day of your life, don't let wedding planning take over your life. Enjoy being engaged and remember planning for your marriage is more important than planning a wedding. Also, enjoy every moment and choose a photographer you love, because it goes so quickly and you'll want to remember the day!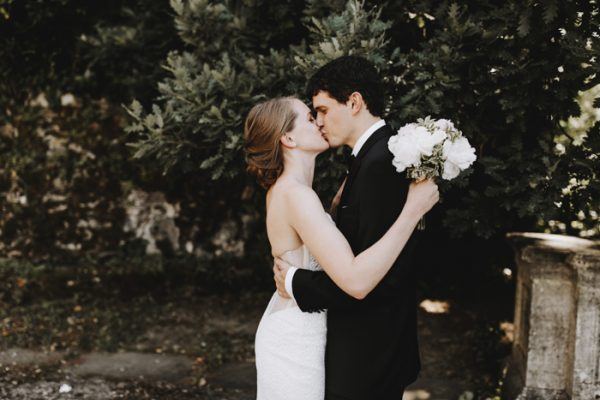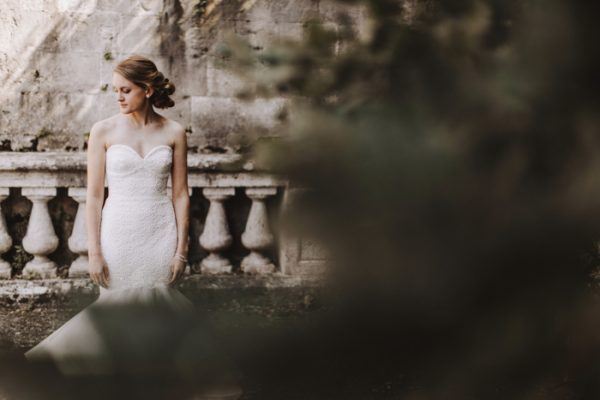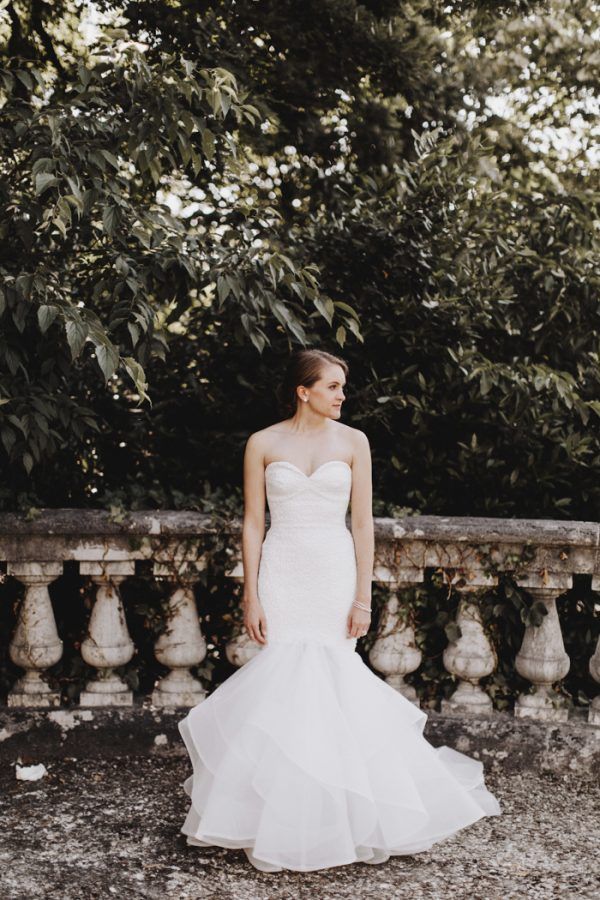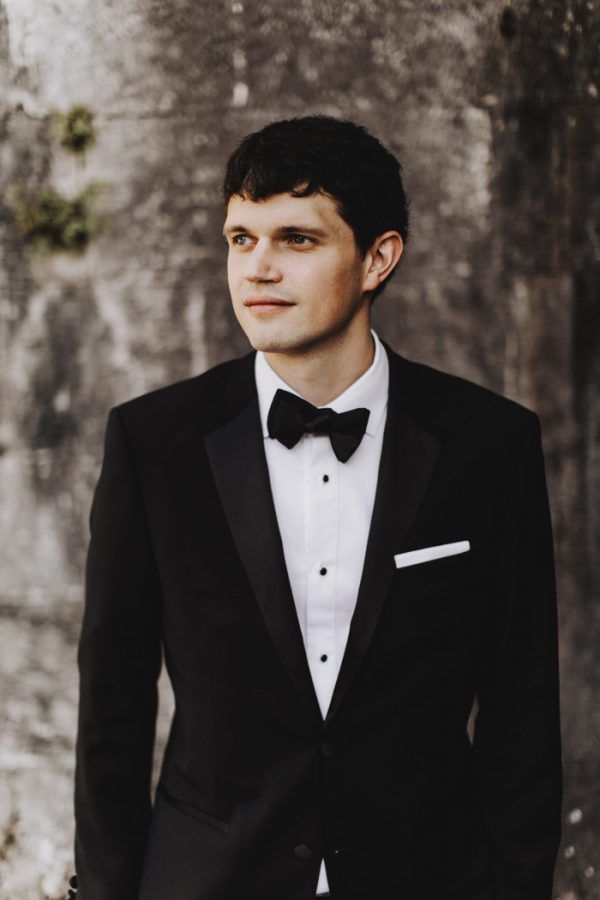 We got engaged in Paris (Stacy's favorite city we'd visited together) and decided Florence (Daniel's favorite city we'd visited together) was the perfect location for our wedding. We didn't find the location for our vows until the day before. We went on a run through the city looking for a private spot with a view. The day-of our photographer, Matt, helped find the perfect spot in that area.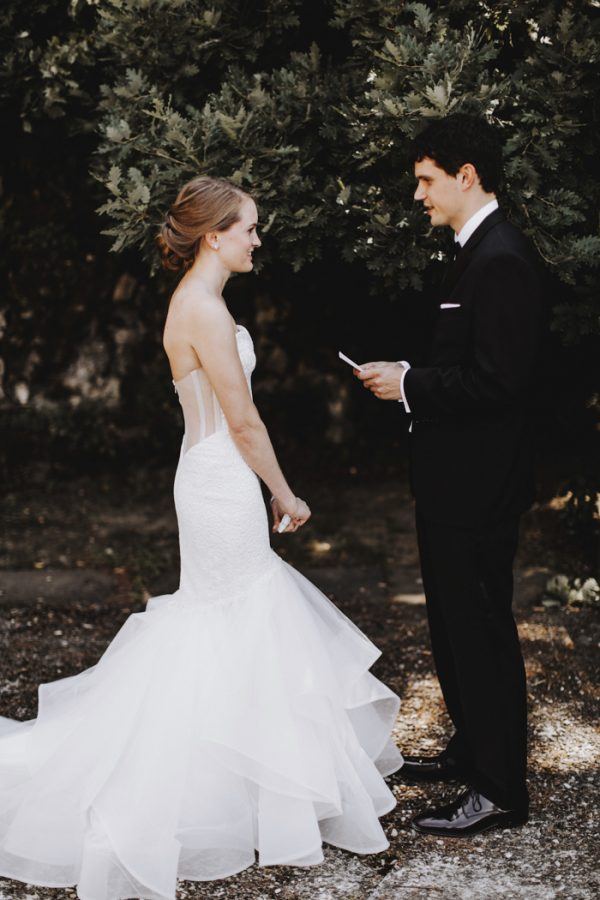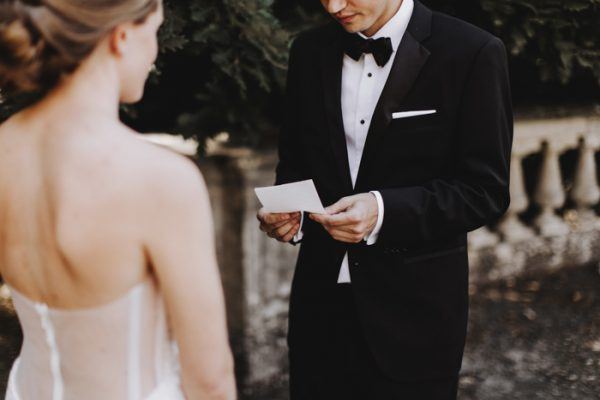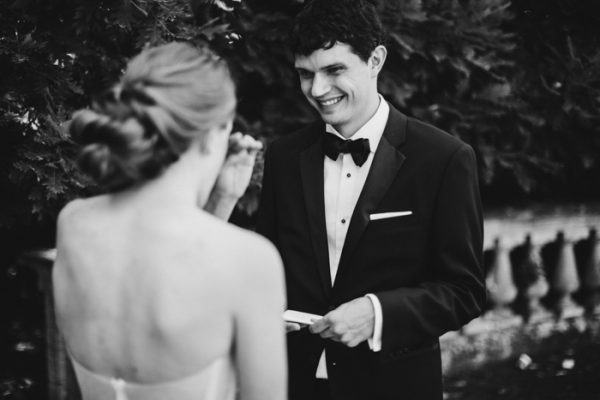 The most memorable part of the day was having time to relax and enjoy the day together by enjoying the sights, sounds, and tastes around Florence and rural Tuscany. It was particularly special having a beautiful and isolated place in the city to share our vows and take in the moment together without distractions.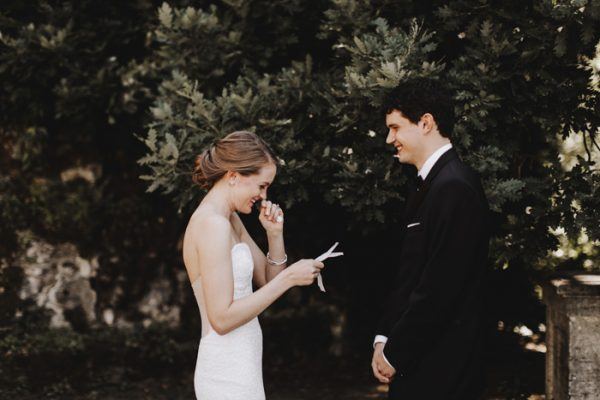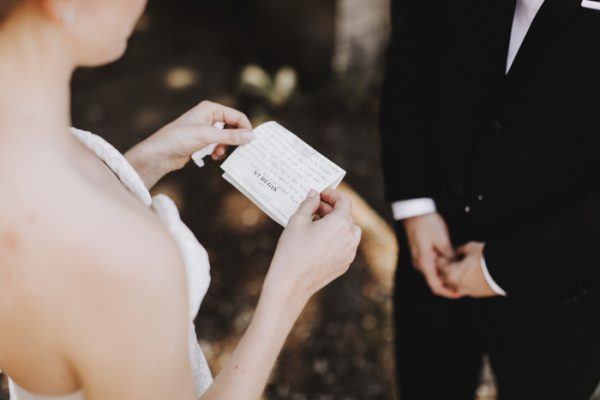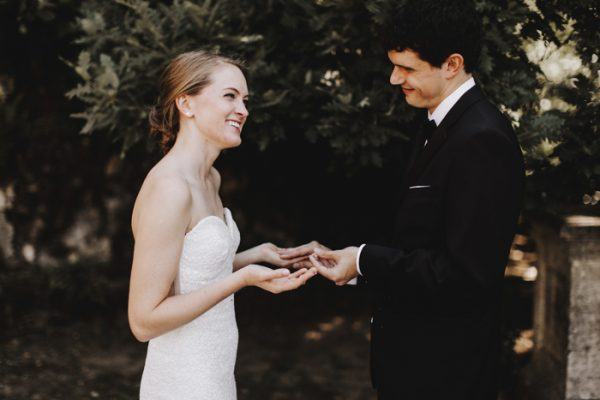 We chose not to have an officiant in Florence, so we could truly focus on sharing our personalized vows with each other. This made the moment so memorable and kept the focus on our personal promises to each other.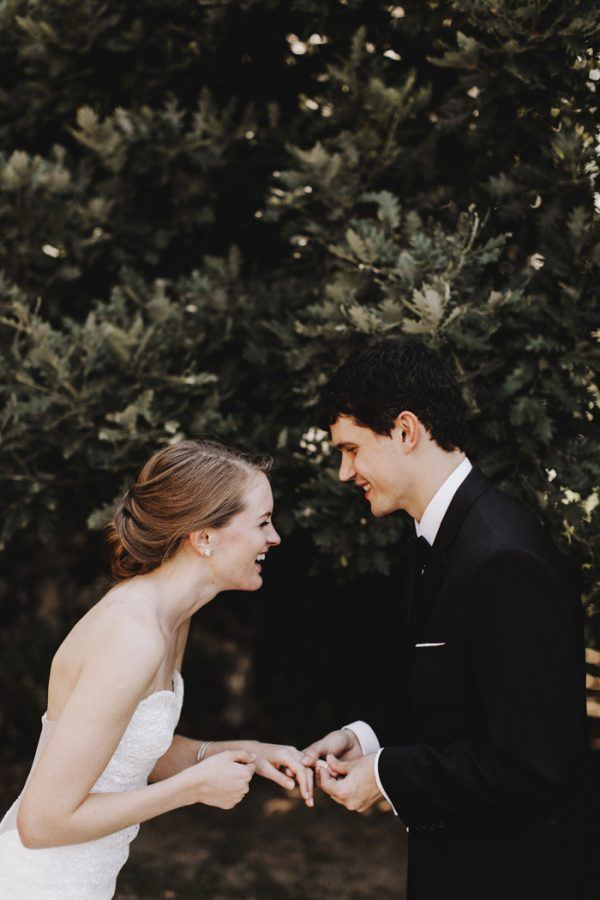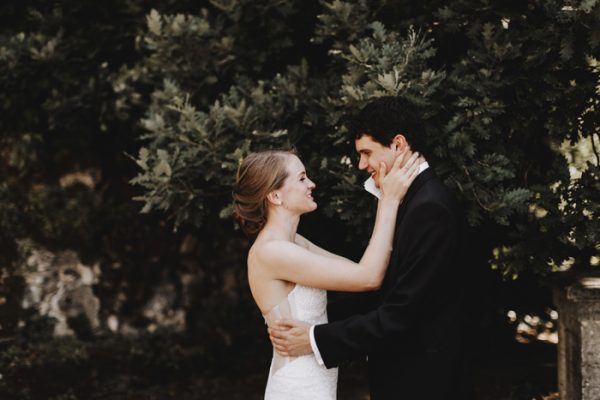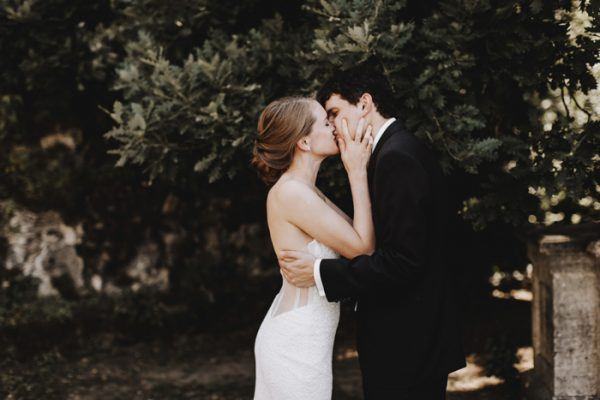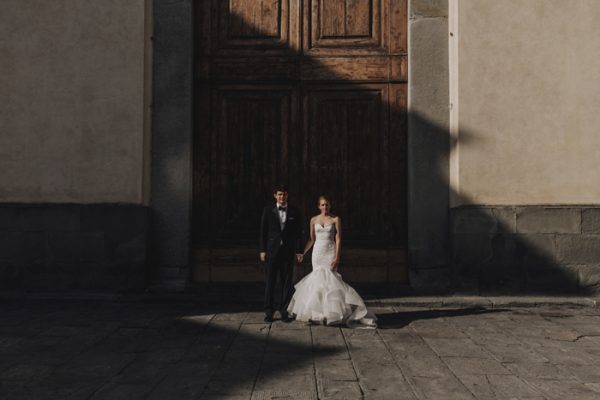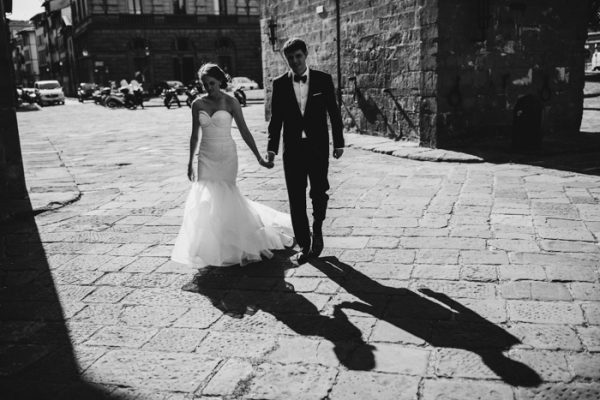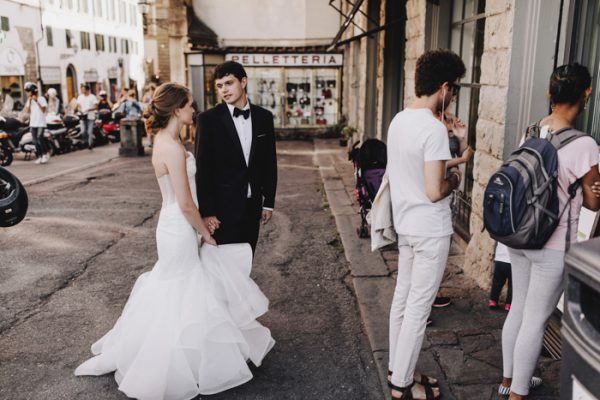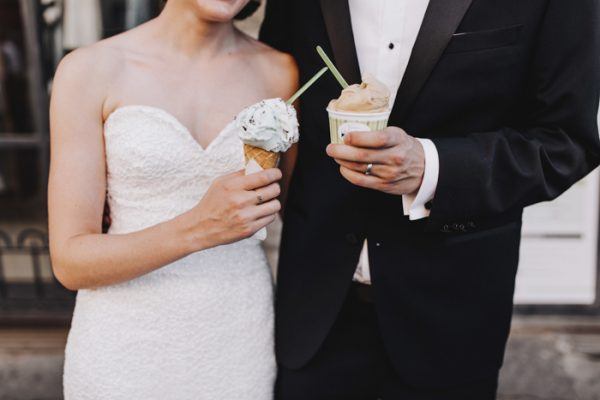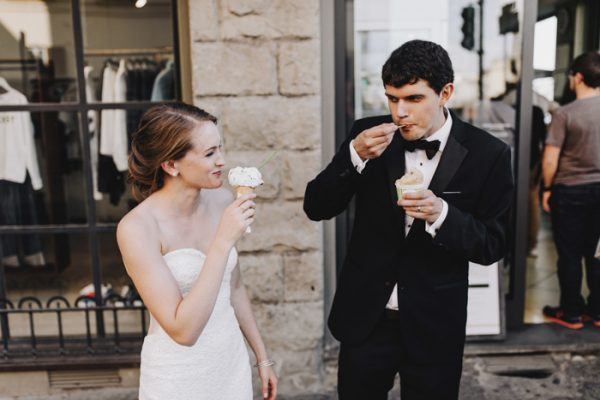 Stacy loves ice cream, so we made sure to add a gelato stop to our day. Eating gelato in the center of Florence in a tuxedo and wedding dress is a great memory we'll never forget.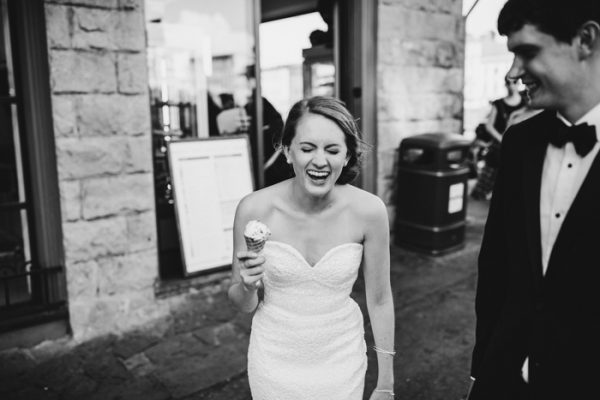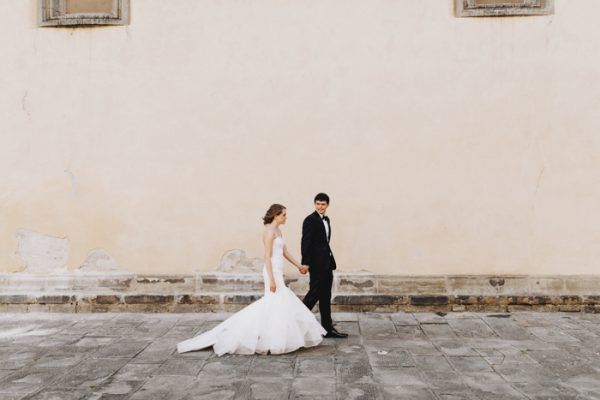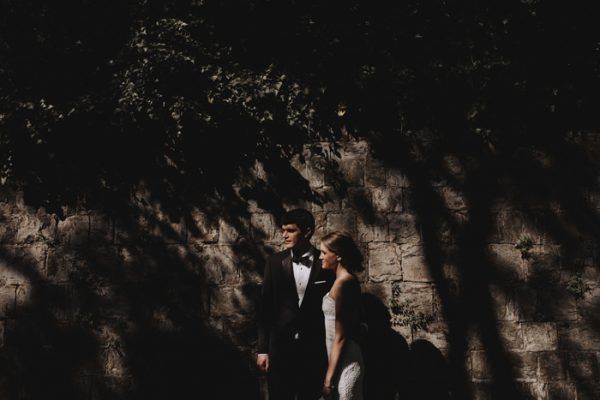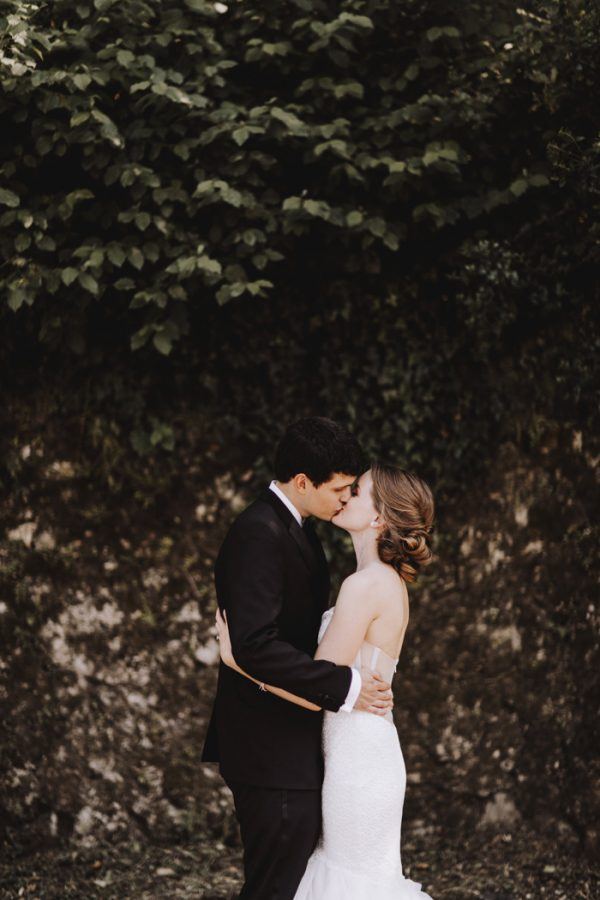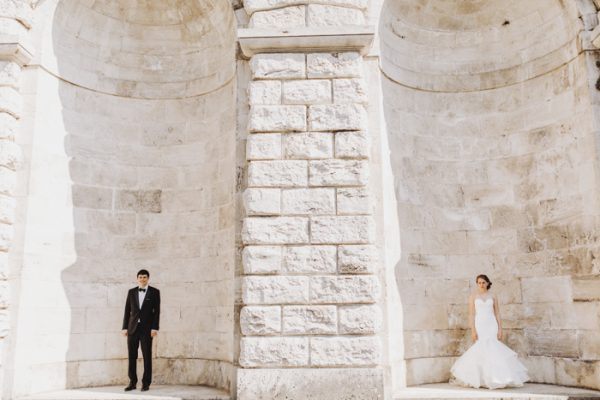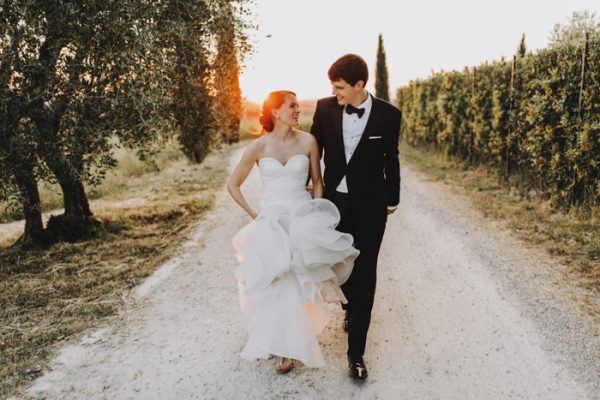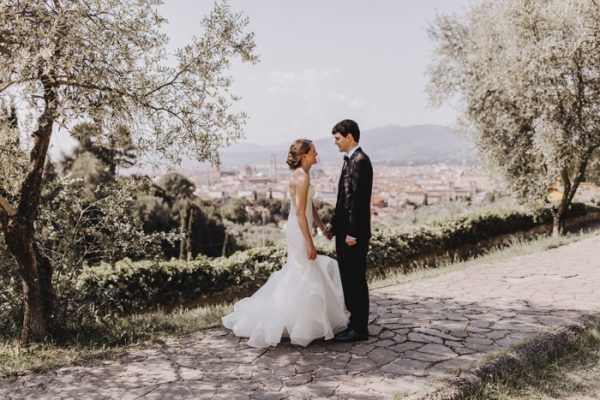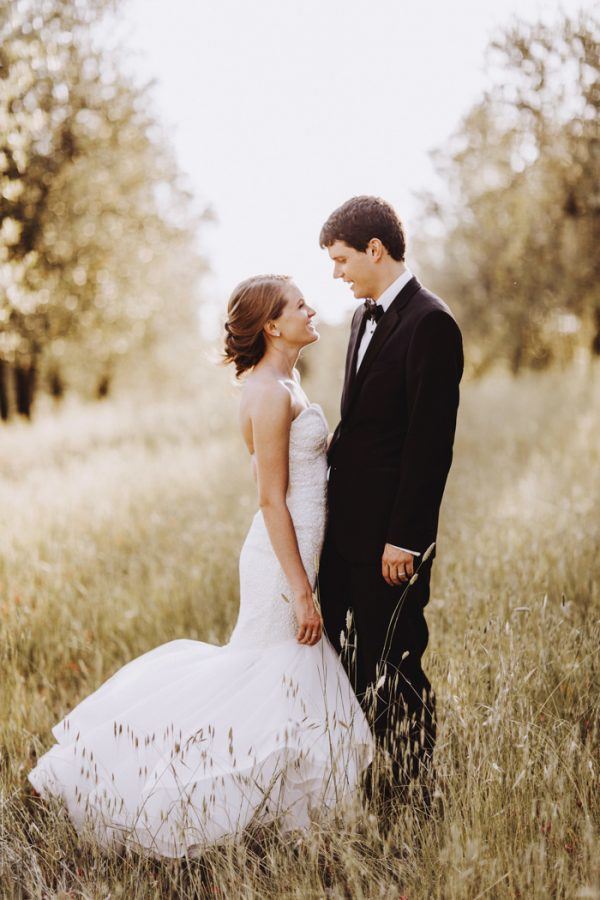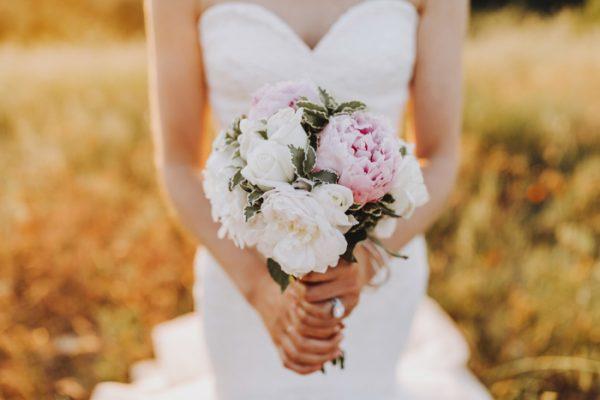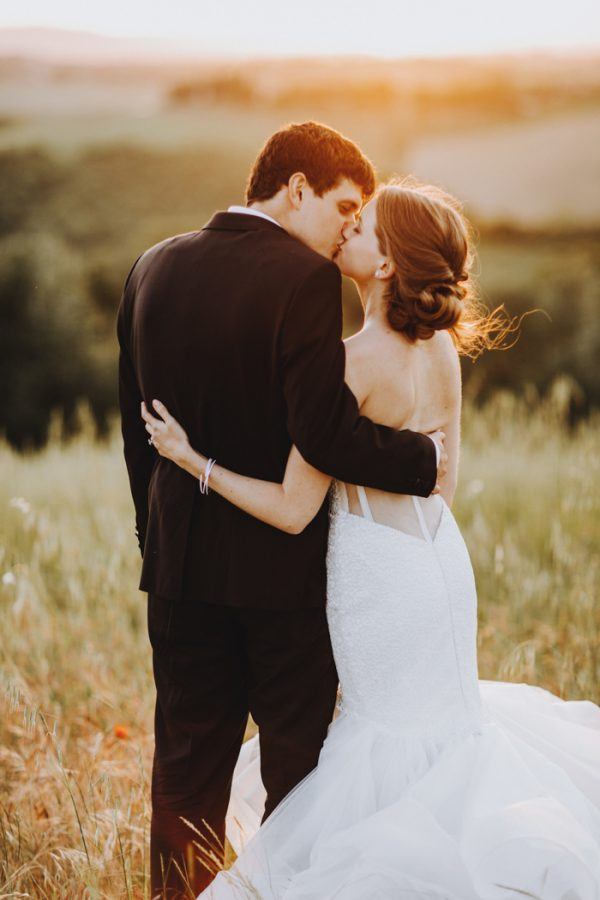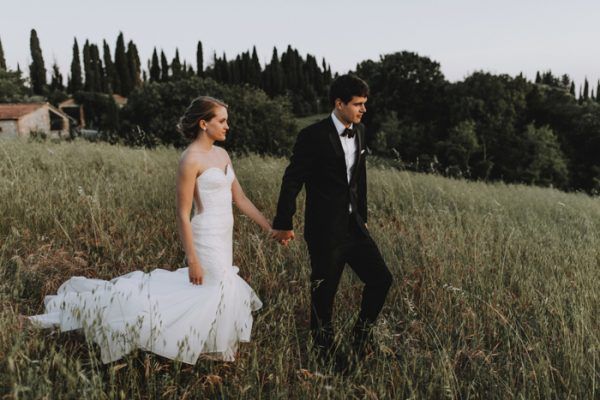 Thank you to our Junebug member, Matt Lien, for sharing this Florence elopement with us! To see more of his work, check out these other two elopements he captured — one in St. Lucia and another in Italy.