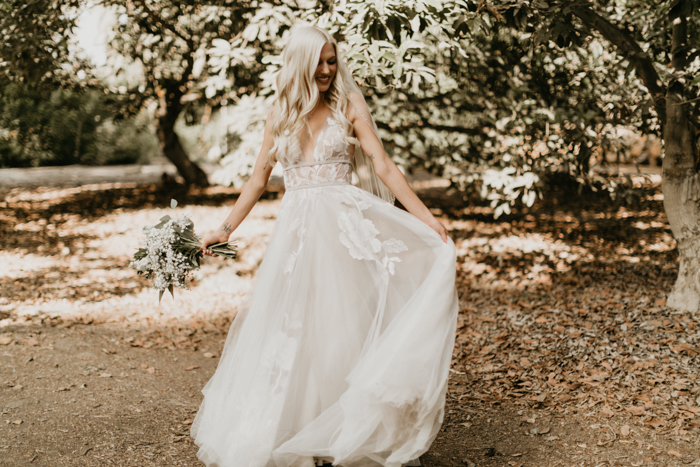 photo by Jessie Schultz Photography
Ever wondered when you should schedule your hair and makeup trials? Worried about trying a new skincare routine before the big day? We're about to put your mind at ease with this wedding beauty timeline that will take you from finding inspiration to freshening your lipstick before you walk down the aisle!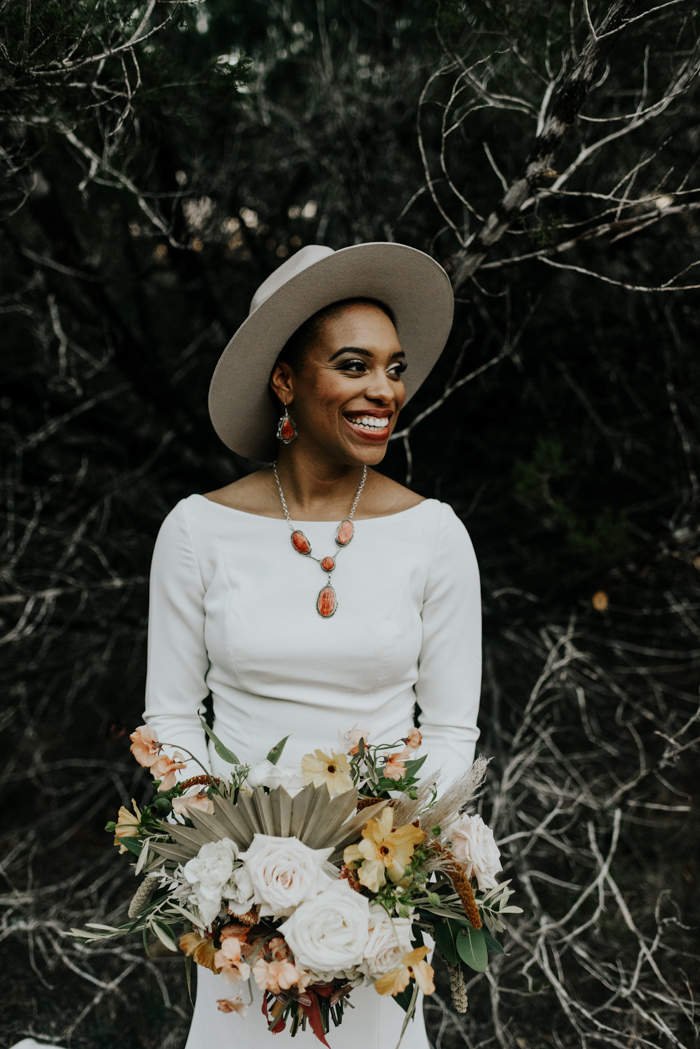 photo by Map + Compass Photography
Pre-Wedding Beauty Timeline
Before we get started, we want to make one thing clear: you are perfect the way you are! These are merely suggestions that can help you feel your best on your wedding day and milestones to keep in mind as you're scheduling appointments. Simply do what makes you feel great and forget the rest!
7-8 Months
Start your wedding beauty inspiration Pinterest board or binder
Set your beauty budget
Research local hair stylists and makeup artists to get price lists and find out if they go on-location for weddings
Decide whether to cut your hair or grow it out for the wedding day
If you want to increase your energy and/or tone up for the big day, choose and start a workout plan that makes you feel good
5-6 Months
Request hair and makeup consultations with salons/artists you're interested in to help make your final decision
Schedule hair and makeup for the wedding day
Schedule a trial run with the hair/makeup teams 1-2 months before the big day
Visit a dermatologist if you have any skin concerns you'd like to clear up and to set up a skincare routine
3-4 Months
Try out any new body or skin treatments to see how your skin reacts
Decide if you'd like to try to grow or reshape your brows — if yes, consider consulting with a brow specialist
If you've never had a spray tan, test it out so you'll know how it will look
Get a facial to start prepping your skin to look its best
Opt for proper teeth whitening tray kits like the custom ones available from Sporting Smiles
1-2 Months
Finalize your wedding day beauty look (including hair accessories) in your trial run appointments
If you're doing your makeup, stock up on products, head to a Sephora for pro tips, and start practicing
Get your teeth whitened
2 Weeks
Get your hair trimmed
If you color your hair, get any needed touch-ups done
Schedule manicures and pedicures for the day before the wedding
Start to moisturize your skin every day
Indulge in a massage
Finalize your wedding day beauty timeline and give a copy to your planner/coordinator, beauty team, and bridesmaids
1 Week
Confirm all beauty appointments
Get a wax
Splurge on one more facial so you're glowing on the big day
Put together your wedding day beauty emergency kit (anything you might need for touch-ups)
1 Day
Get a manicure and pedicure (tip: bring your own color so you have it on the wedding day for emergency touch-ups)
Wash and deep condition your hair for the last time before the wedding
Get at least 8 hours of sleep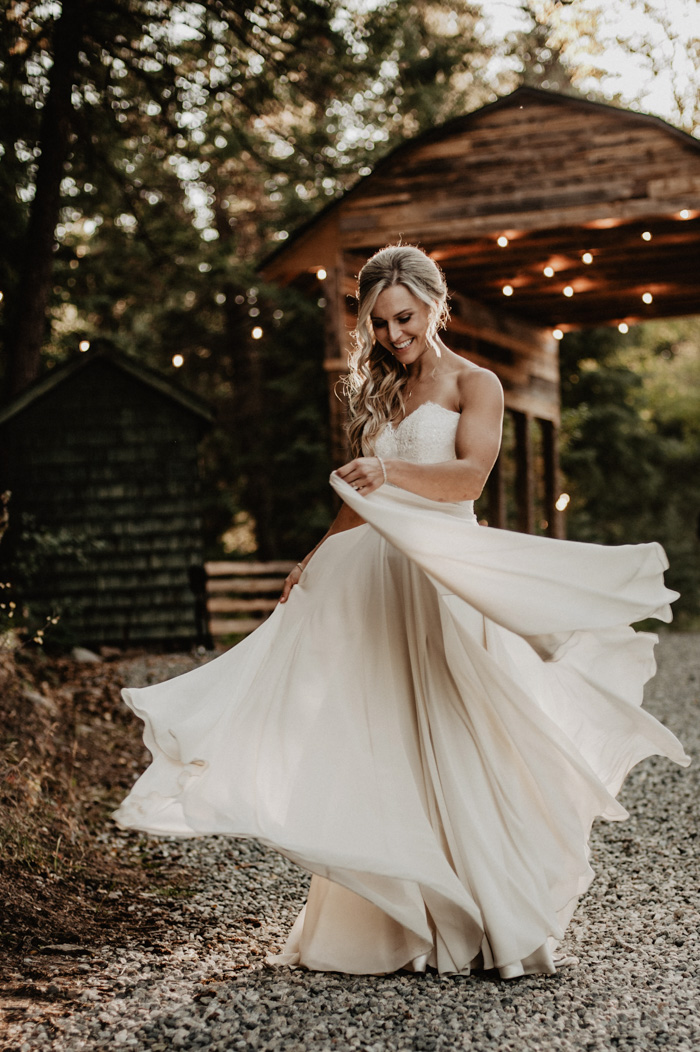 photo by We are Matt and Jess
Wedding Day Beauty Timeline
The big day is finally here! You've prepped for months, you're feeling your best, and now it's time to sit back and be pampered. We recommend starting your beauty routine at least 4 hours before your start time, whether that be the first look, photos with the girls, or the ceremony.
4 Hours Before Start Time
Shower
Put on a cute button-down shirt or robe
Eat a healthy breakfast with lots of water
Brush your teeth
2-3 Hours Before
Get your hair started first thing
Start your makeup either while your hair is setting or after it's finished
Moisturize your hands and check your manicure
Just Before Walking Down the Aisle
Spritz yourself with your favorite perfume
Check your teeth for lipstick stains
Take a deep breath and enjoy every single moment!
Now that you've got your beauty timeline down, be sure to check out our tips for feeling your best on your wedding day! (What can we say? We're obsessed with making sure you feel absolutely amazing on your big day!)
Don't Forget to Pin This Timeline!