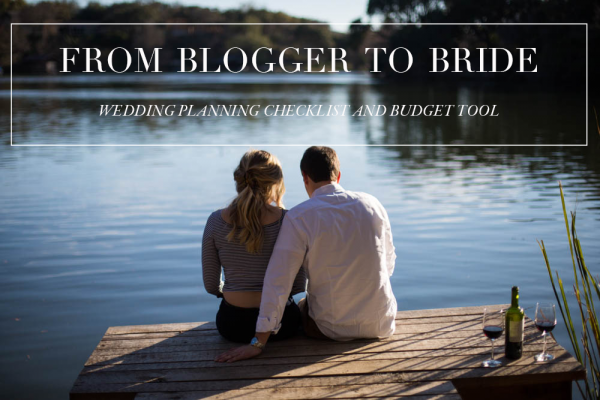 The stress of wedding planning has finally begun. I am now eight months out, and boy is the laundry list of to-do's piling up. If you're planning a 2015 wedding, I'm sure you're feeling slightly overwhelmed, too. Today I'm going to share some pretty awesome wedding planning tools I've created that I hope will help you to stay calm, cool, and collected during your own wedding planning journey!
Wedding Budget Tool
Before I created my checklist, I knew I had to sit down with Phil (my fiancé) and discuss the budget. I've read that the average wedding can cost anywhere from $25,000 to $35,000, which means I am going to need to do some serious budgeting and planning. In the last From Blogger to Bride, I discussed how important it is for you to create a list of things that matter most on your wedding day. Not only does this list help when it comes to choosing your wedding style, but it really helps when you're planning your wedding budget. You and your partner need to sit down and discuss what is most important to you and how much you are willing to spend on it. You'll need to get quotes from different vendors so you know how much you should be budgeting. Picking a number out of thin air and slapping it on a spreadsheet will not work, I promise! You can search high and low for infographics that will tell you the suggested costs or percentages, but you won't really know until you get quotes from the vendors you actually want to hire.
My Wedding Budget Tool is simple, downloadable, and easy to share. I also created a Quotes section within this spreadsheet to keep your quotes and budget close, which will help when you're finalizing numbers!
Wedding Planning Checklist
After Phil and I figured out our wedding budget, we decided to make a list of everything that needed to be done month by month. We wanted to break it up so that the sheer multitude of tasks didn't scare us!
You can download my wedding planning checklist by clicking on the image below!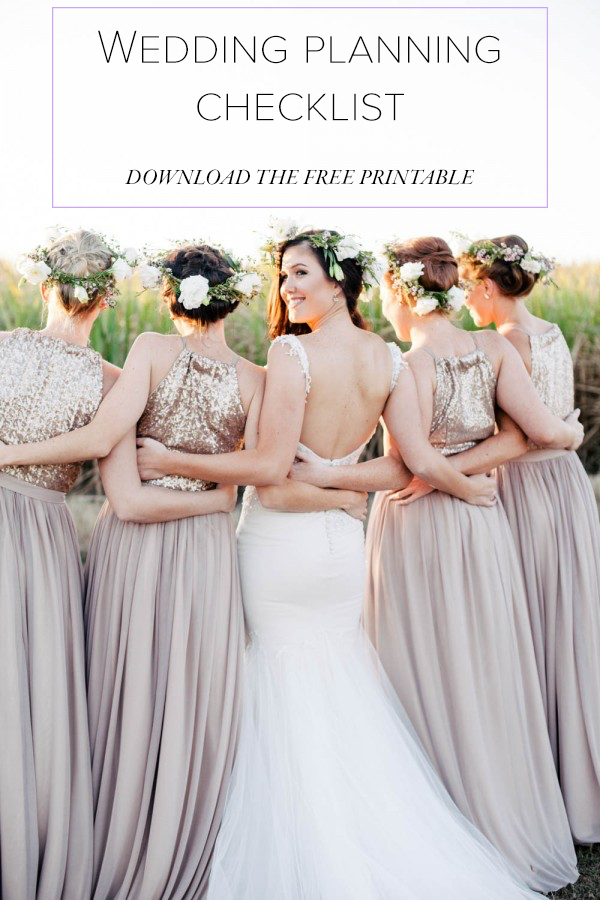 I also created an interactive version, which you can find by visiting our new Wedding Planning Checklist page. Here's where I'm at in the process so far!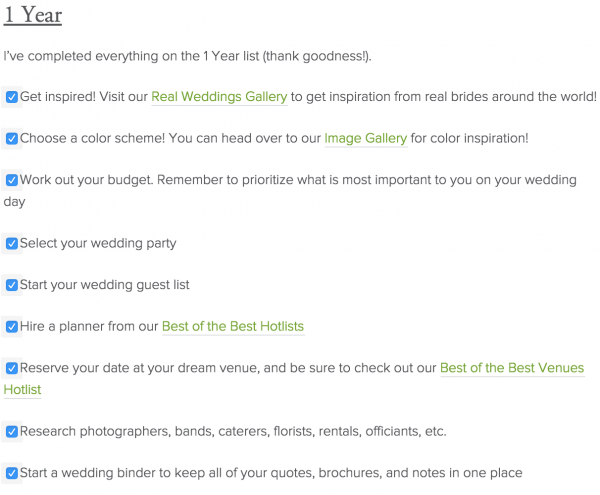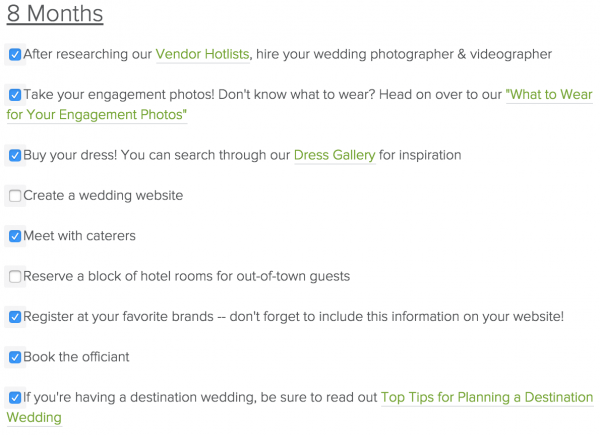 I'm still working through the 8 Month list, but I have the majority checked off.
Things I'm still needing to accomplish:
1. Create a wedding website
2. Reserve a block of hotel rooms for out-of-town guests
View the interactive checklist and get started checking things off. It feels pretty good, trust me.
I'm going to end this post with a sneak peek at some of the absolutely stunning engagement photos Studio Uma took of Phil and I at Laguna Gloria. I'm looking forward to creating my wedding website and save-the-dates with all this pretty!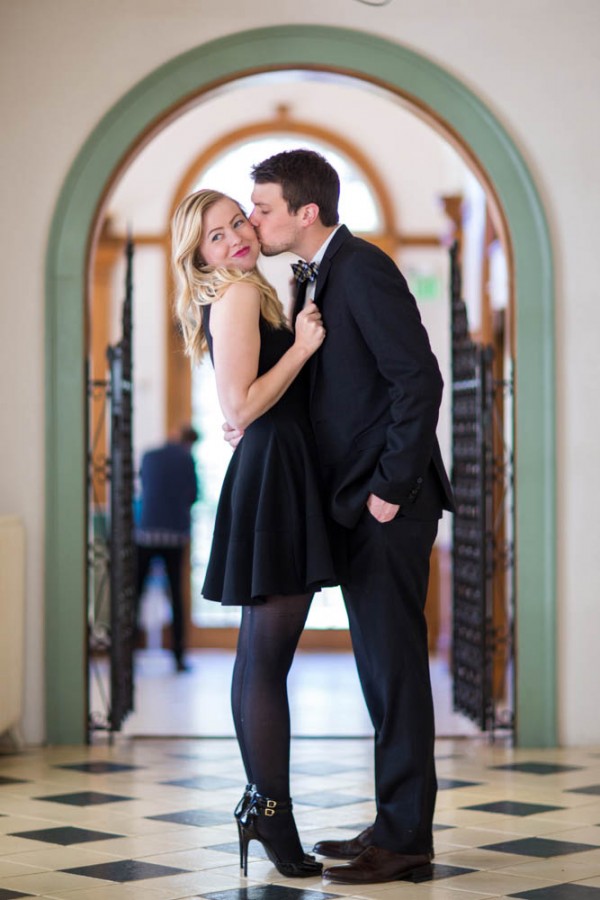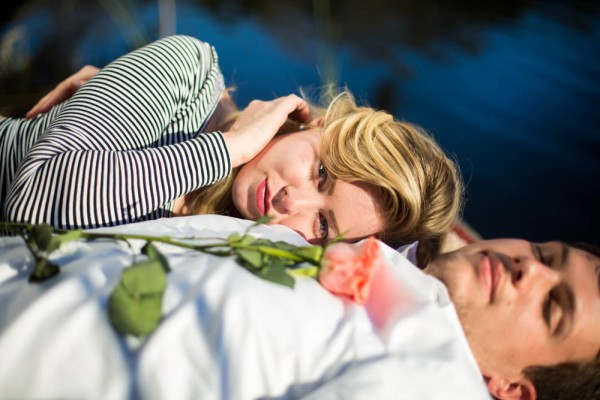 Next time on From Blogger to Bride, I will be sitting down with two of my favorite venues to give you the scoop on what to know before you start your venue search! I will also be sharing more details about my wedding venue and why it's a little different than most!
Interested in participating in From Blogger to Bride? We would love to hear from you!