Great for saving a little money and allowing you to truly customize every detail of your wedding, it's easy to understand why DIY wedding decor is becoming more and more popular. We've collected some of our favorite DIY wedding decor inspiration from Junebug brides for your perusal. Feel free to add these crafty ideas to your Pinterest board!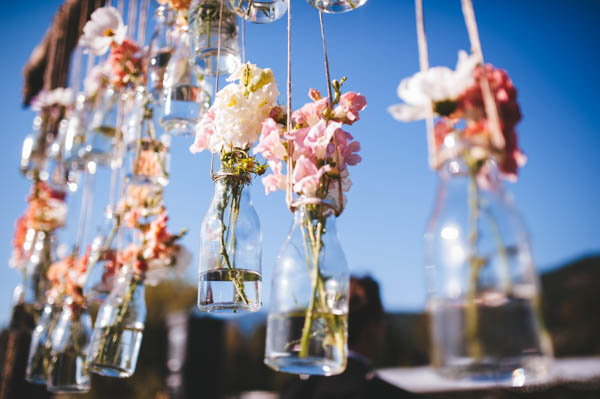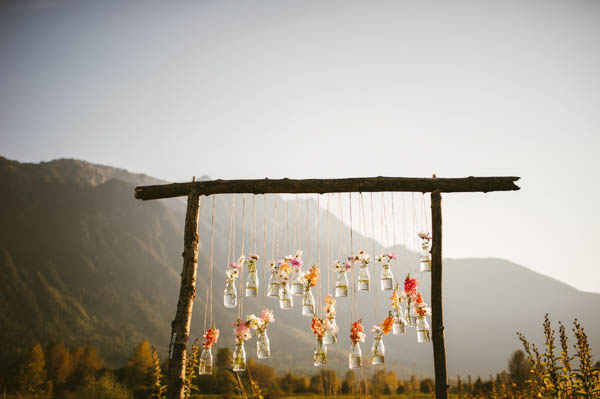 Grab a few jars, fill them with your favorite flowers, hang them by a string, and voila – the perfect ceremony backdrop!
Photos by Dallas Kolotylo Photography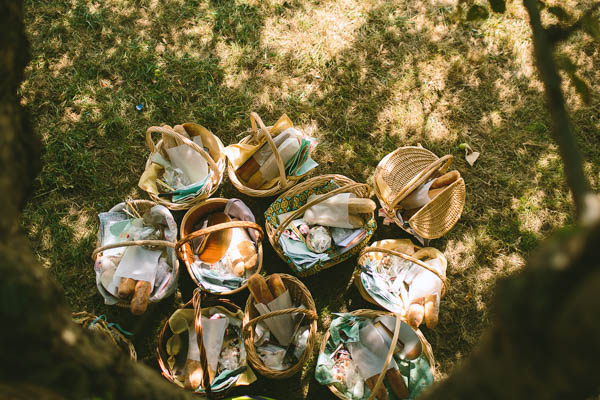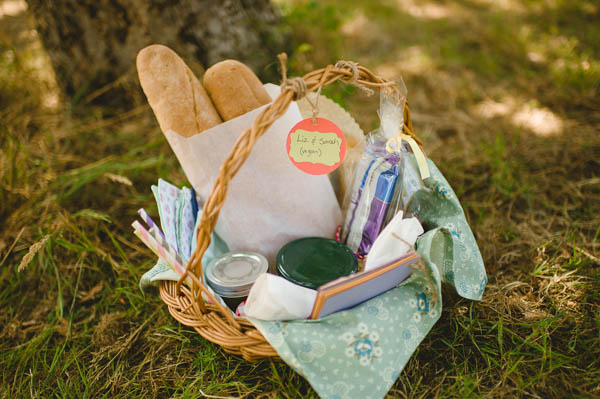 Photo by Nordica Photography
These adorable picnic baskets are easy to personalize and curate, and are lovely party favors for an outdoor celebration.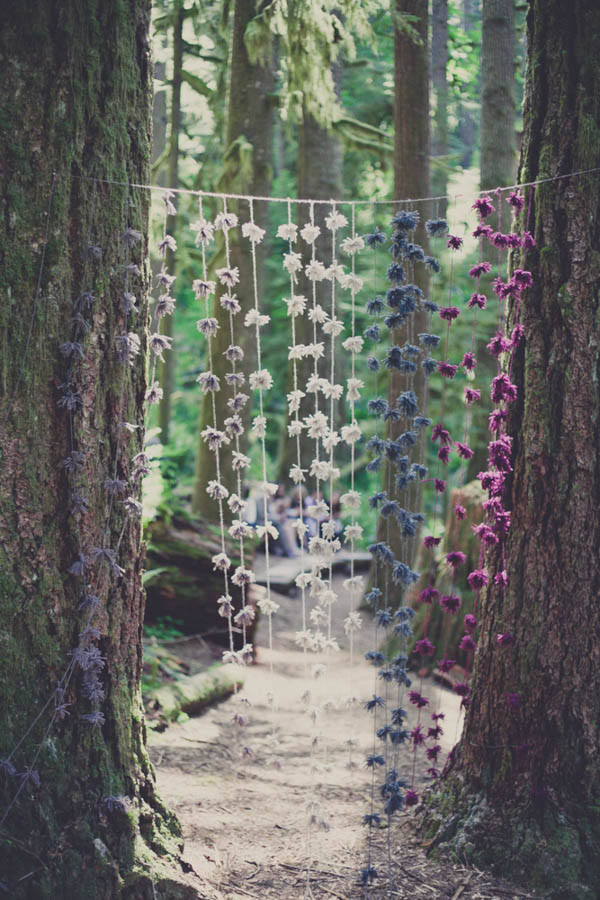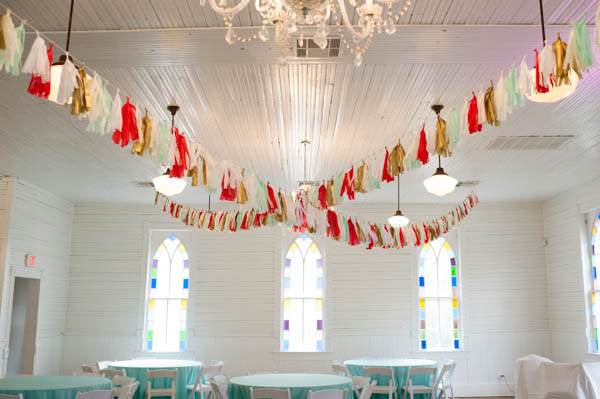 Photo by Kristi Wright Photography
To add a pretty pop of color to any setting, hanging pompoms and tassels are the perfect way to incorporate a little whimsy in your decor. They're also inexpensive and simple to create!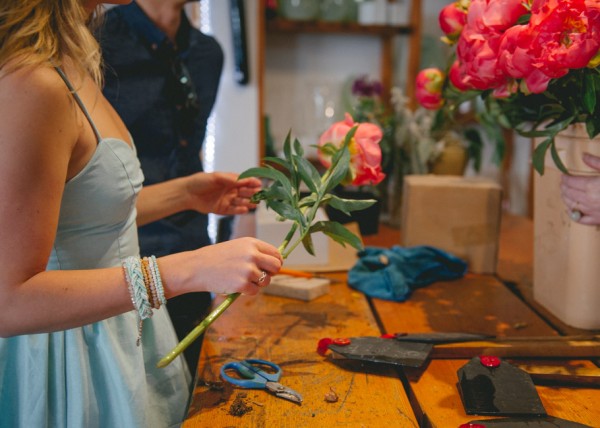 Photo by Hera Films
If you want to take your DIY skills to the next level, try making your own flower arrangements! Take a floral design class to experiment before the big day and then use your new skills as a fun activity for you and your bridal party the morning of the wedding.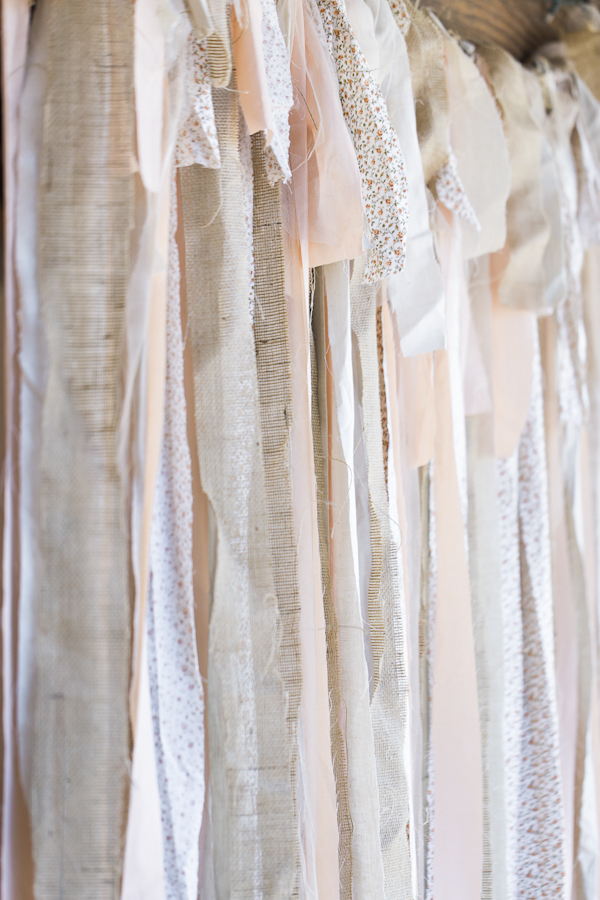 Photo by Rachel Solomon
For a colorful ceremony backdrop, cut long strips of different colored/patterned fabric and tie the strips randomly to a rope or wire. You can hang the fabric anywhere lacking personality!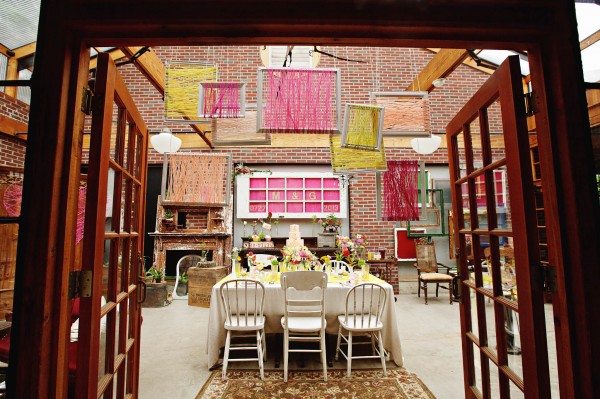 Photo by Sweet Monday Photography
Unbelievably simple to make, these frames with colorful yarn wrapped around them are eclectic and artistic.
Photos by Nine Photography
We're loving these homemade banners that are not only adorable, but tell guests where to find food, drinks, or the dance floor. If you have calligraphy skills, or know someone who writes beautifully, create your own signs. Save some money and add your own personal spin to your wedding banners!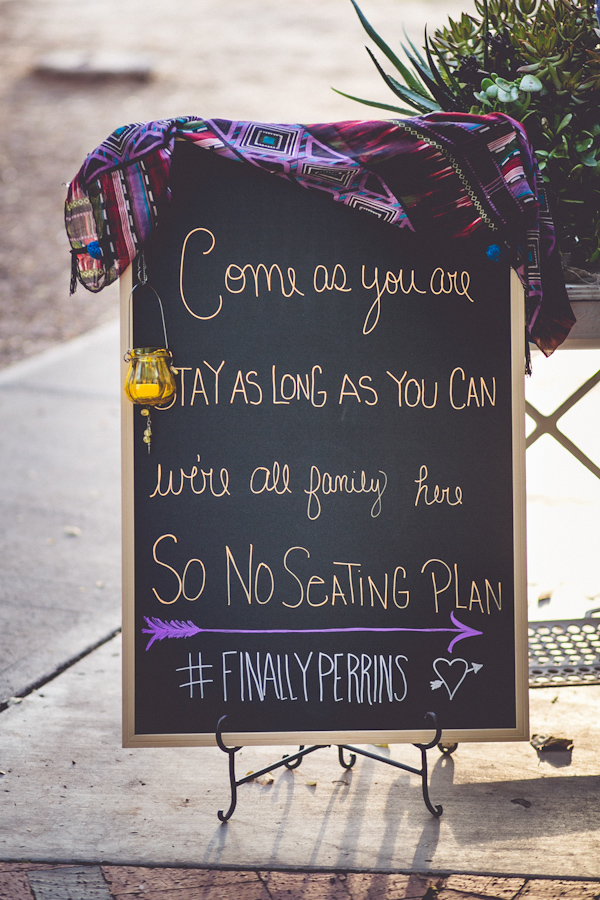 All you need is a chalkboard and some chalk or paint to create your own wedding signage! Draping a patterned blanket over the sign and adding a hanging candle makes the sign above look fun and whimsical.
Photo by Geoff Duncan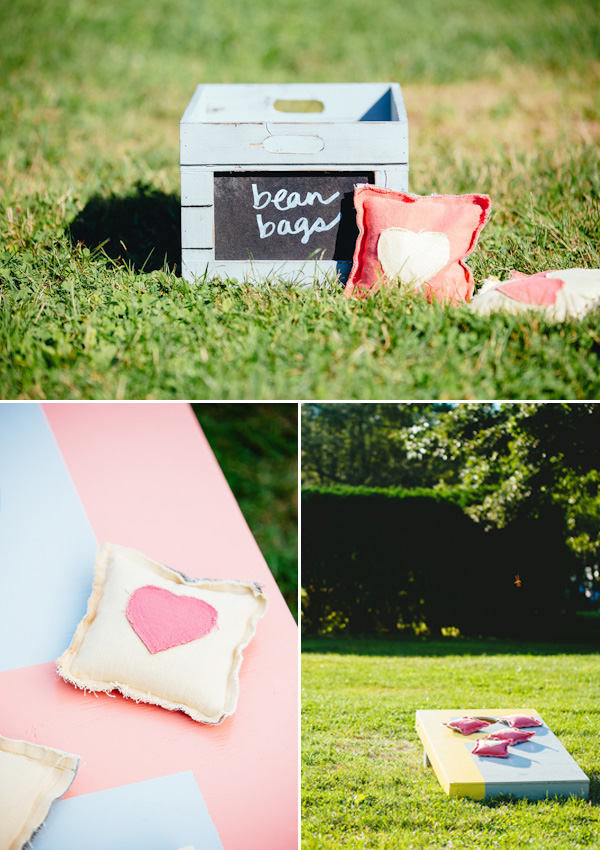 Photos by Amanda Marie Studio
Instead of using a plain cornhole board, paint one yourself to reflect your wedding theme/colors. You can even go the extra mile and cover the little bean bags with a fabric of your choice!
Photo by Christine Bentley Photography
A wooden box with kerosene jars and rocks is all you need to cook up this tasty campfire staple! Be sure to bring kabob sticks for your guests, as well as graham crackers, chocolate, and marshmallows!
For more DIY inspiration, check out our Adorable Party Favor Ideas that you can make yourself.