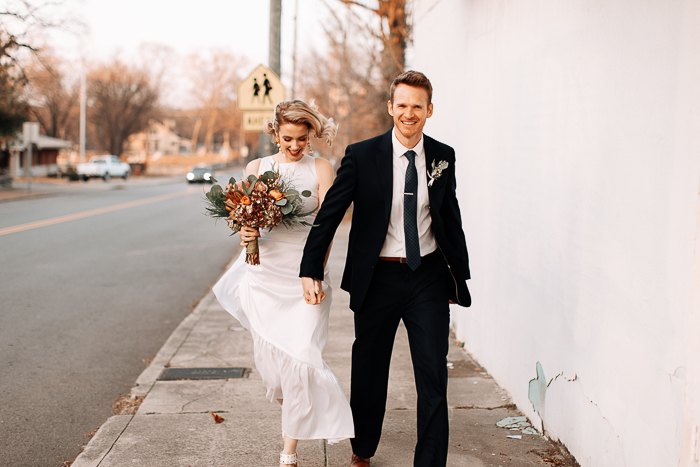 Audrey and Isaiah are the quintessential vintage-loving couple who wanted every detail of their wedding at Wilburn Street Studio to emit classy old-school vibes. Inspired by Audrey's love for thrifting, she–along with her sisters–went on endless trips to Goodwill to collect glassware, books, and figurines to use as decor for their special day. Doing all of the planning themselves, the couple created a day that was nothing short of rustic and charming.
One of our favorite aspects? Audrey's Grace Kelly inspired Emmie Phelps Thompson wedding dress! She looked as if she had stepped out of the Golden Age of Hollywood as a rising starlet. Ready to see the chic affair? Keep scrolling to see the beautiful photos captured by Swak Photography–and be prepared to be transported back in time.
The Couple:
Audrey and Isaiah
The Wedding:
Wilburn Street Studio, Nashville, Tennessee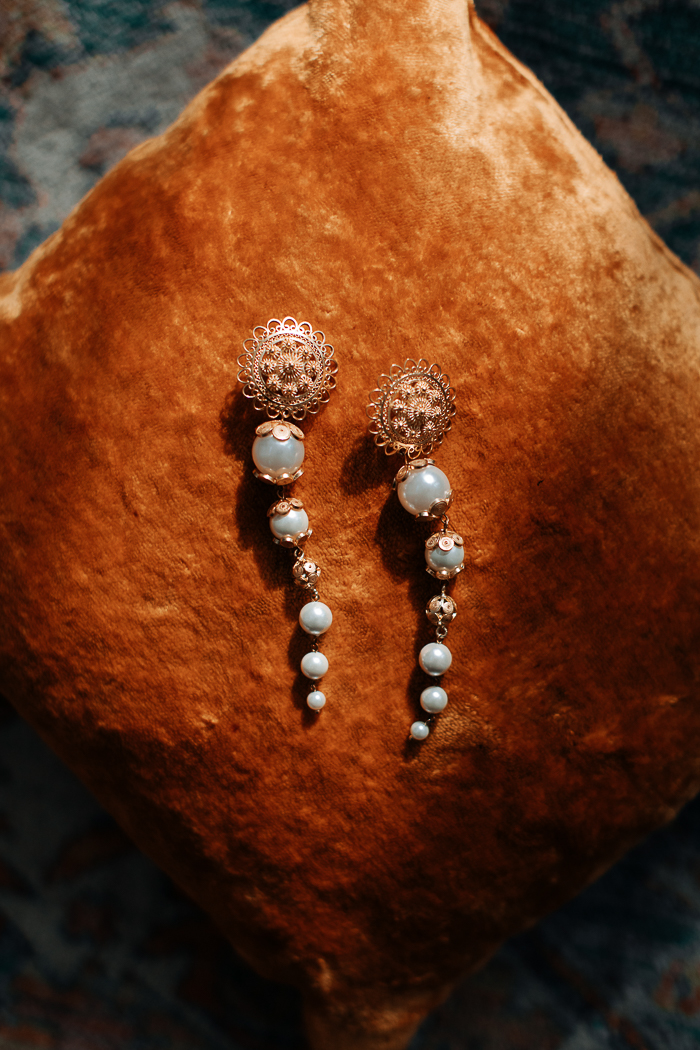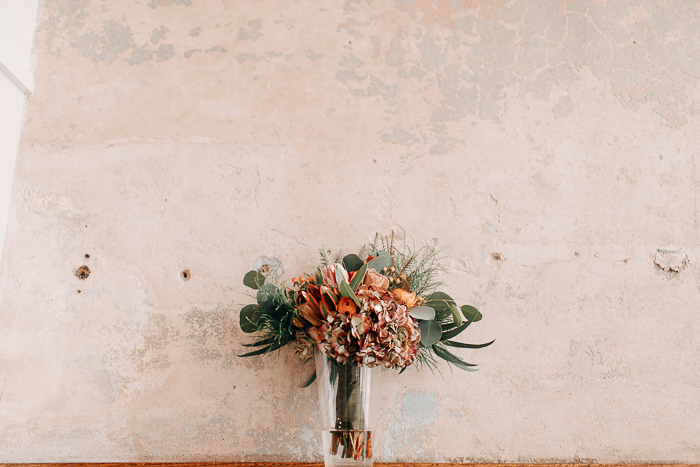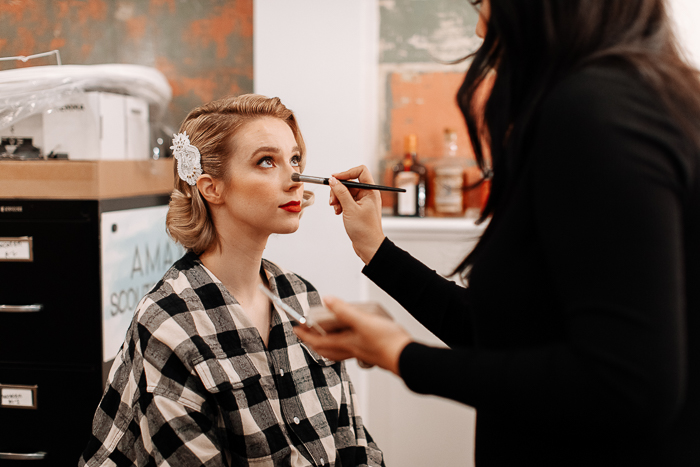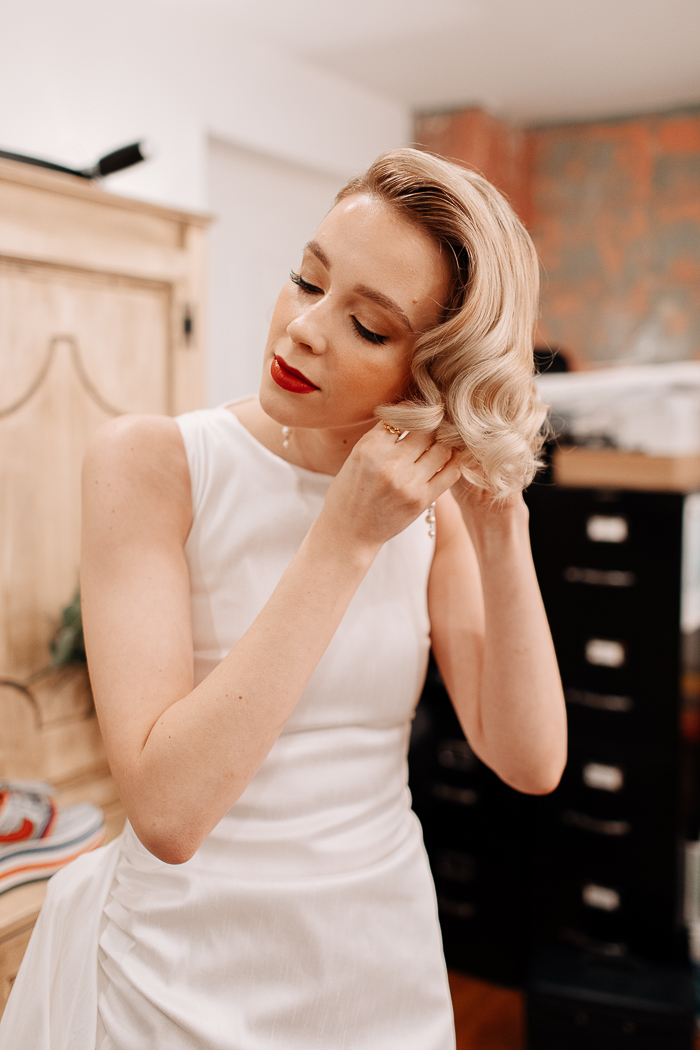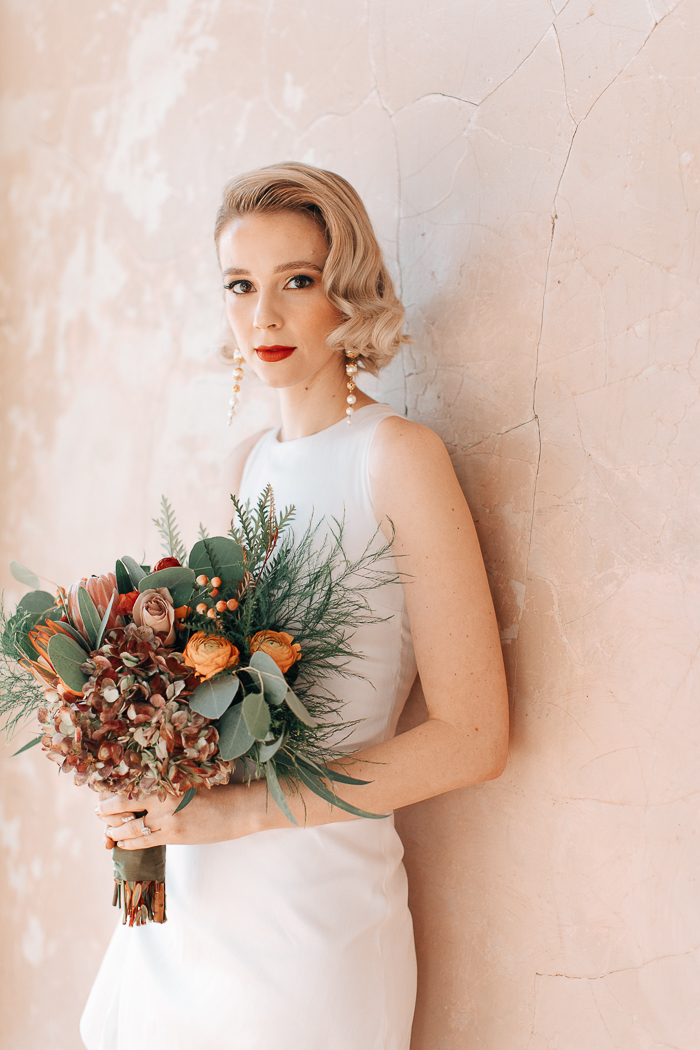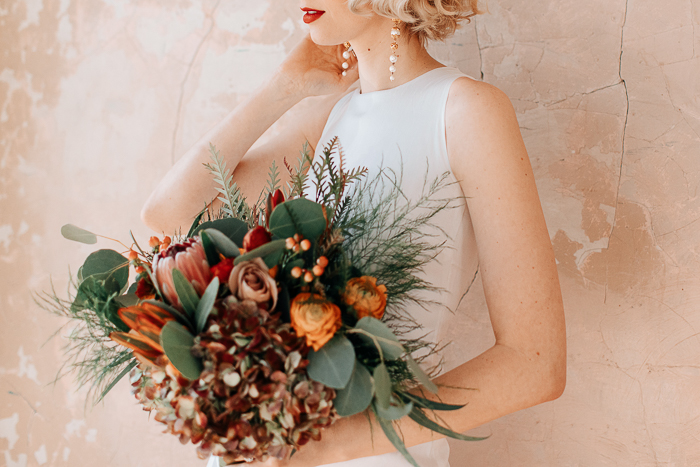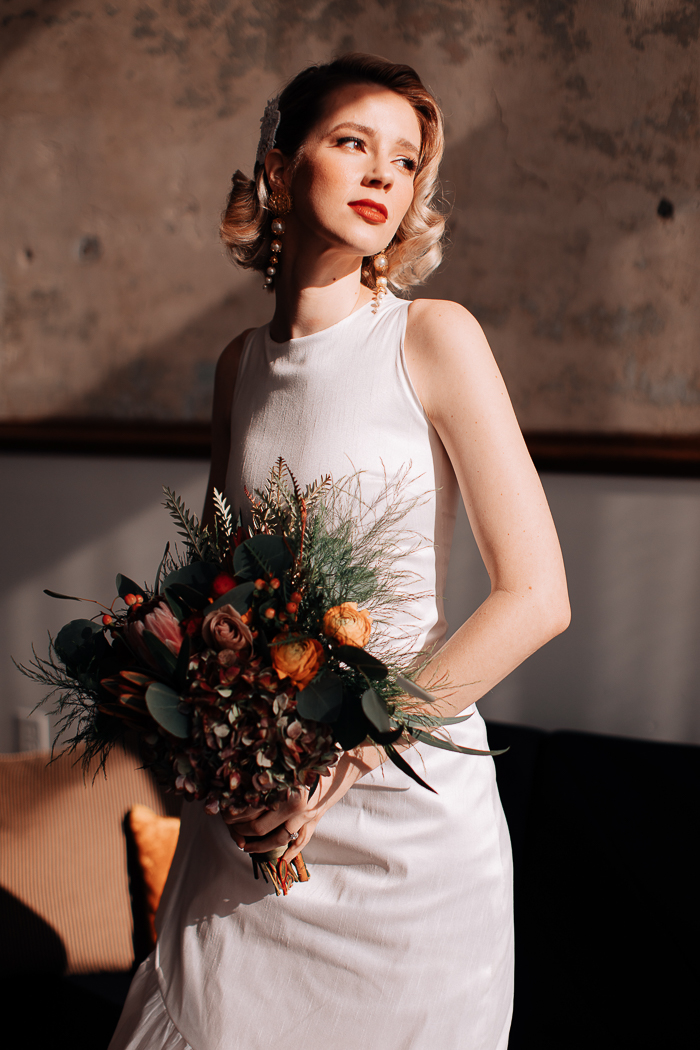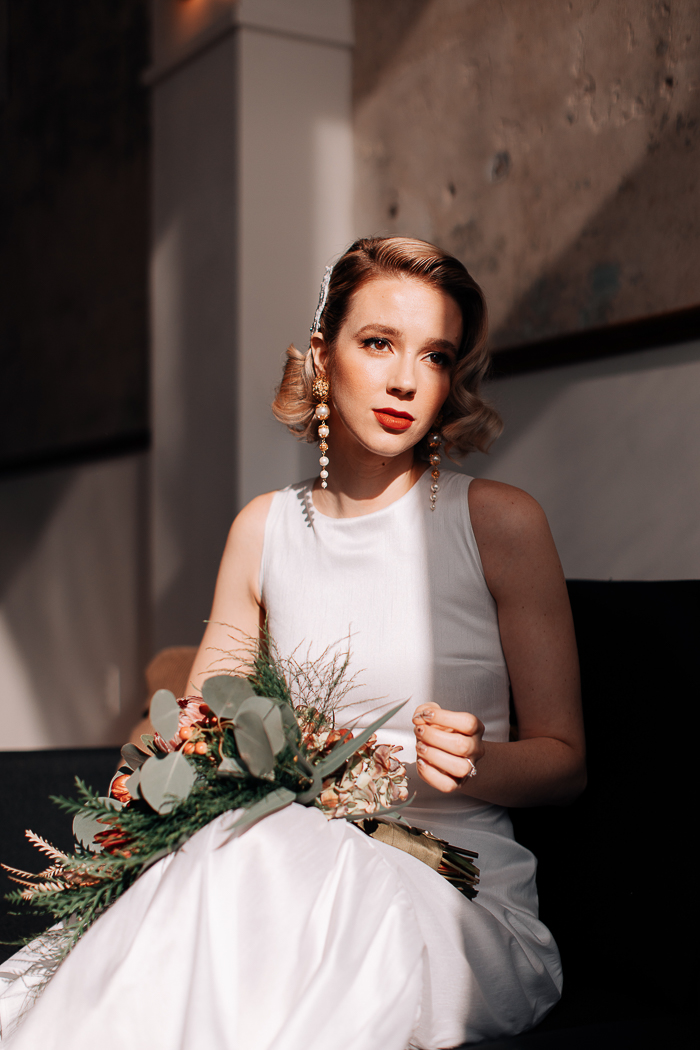 The Vintage Hollywood Inspired Bridal Look
I knew I wanted more of a vintage, Hollywood vibe for my hair and make-up. I have always loved Grace Kelly's look, so I did have that in mind when I described the general aesthetic I wanted for my wedding day look. The dress was inspired by one I had coveted for a long time by a New York designer but knew I would not be able to afford it. I had a wonderful friend who made the dress for me, and it turned out so wonderfully! I decided on this dress because I felt it was a nod to the vintage era, but still very modern.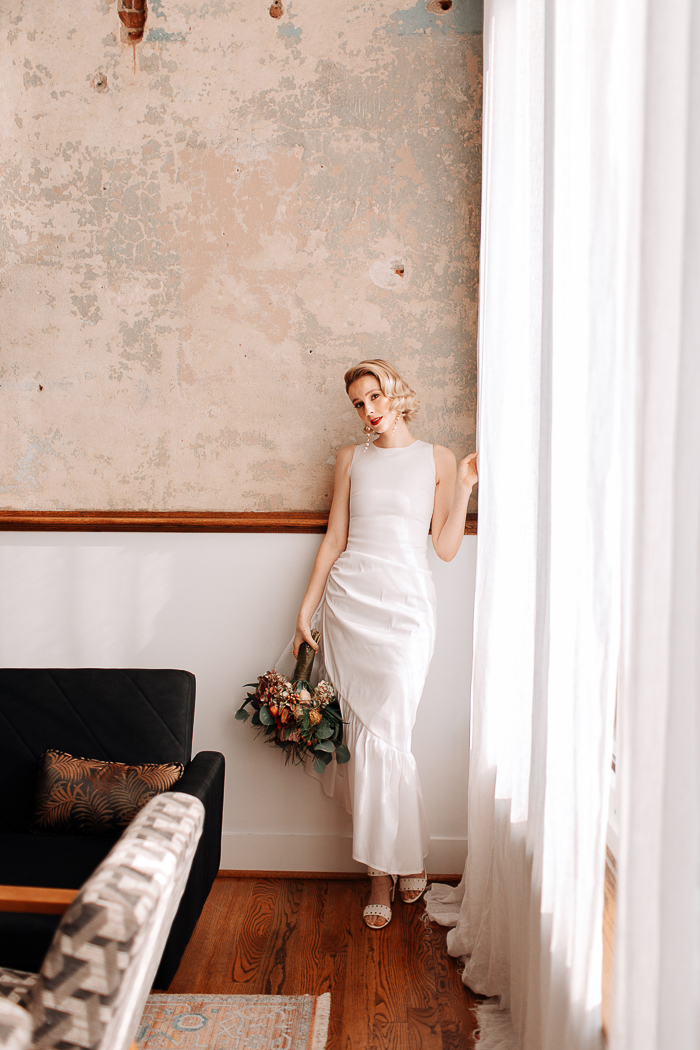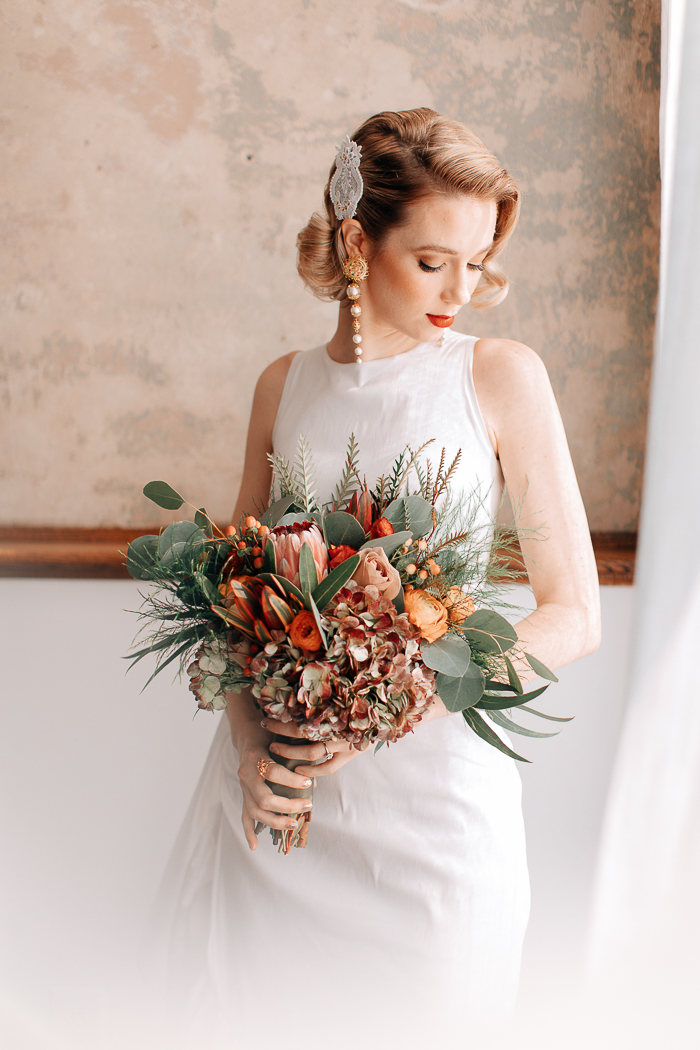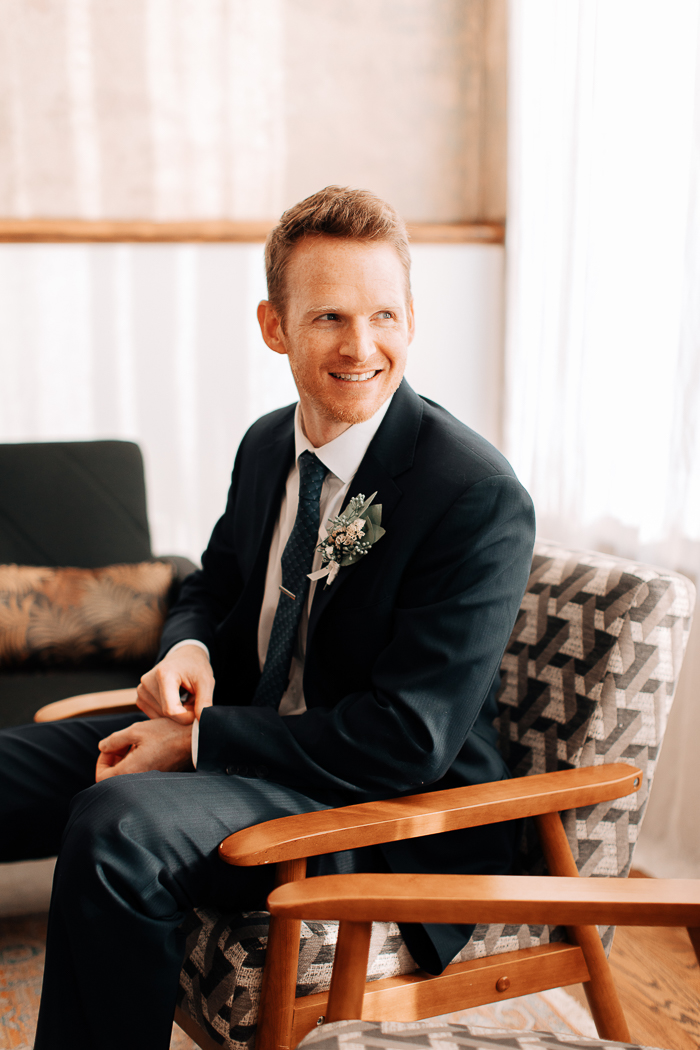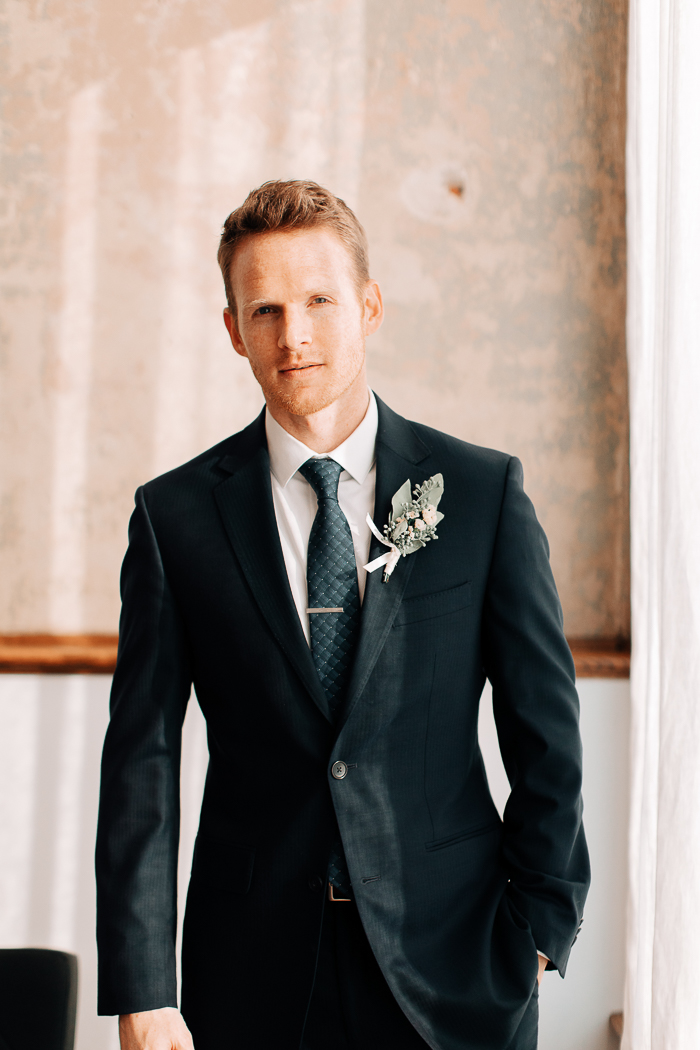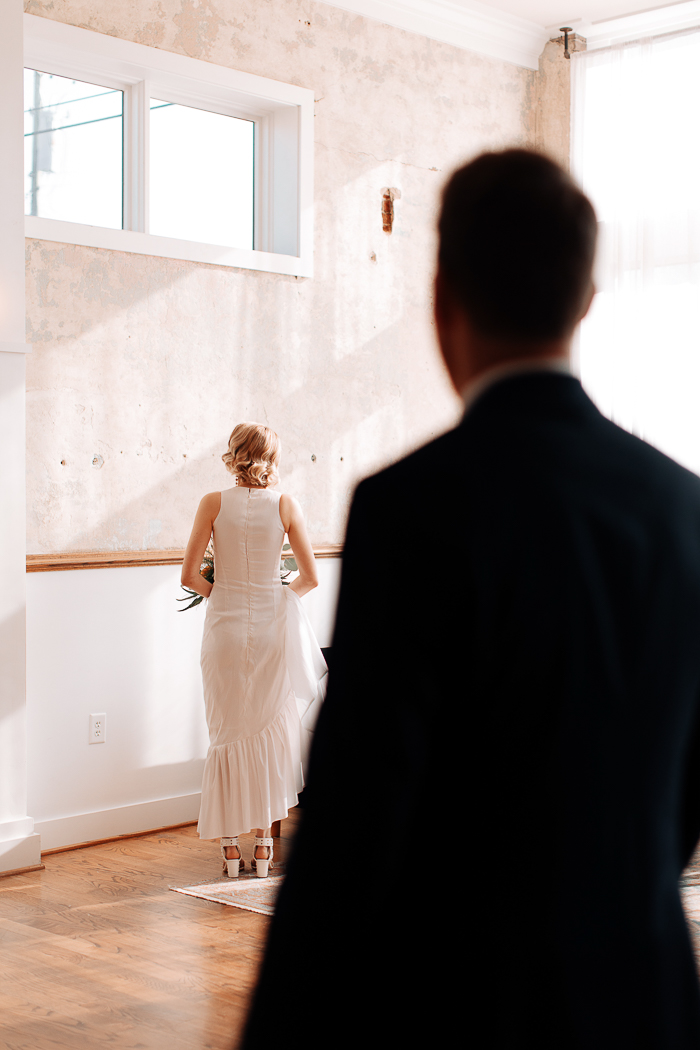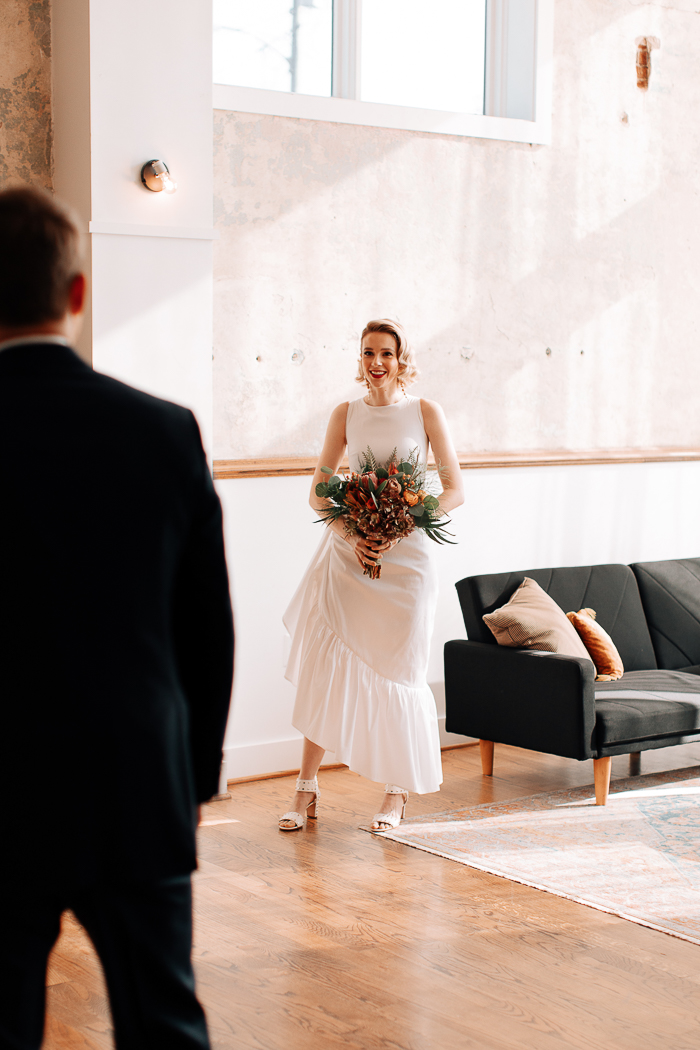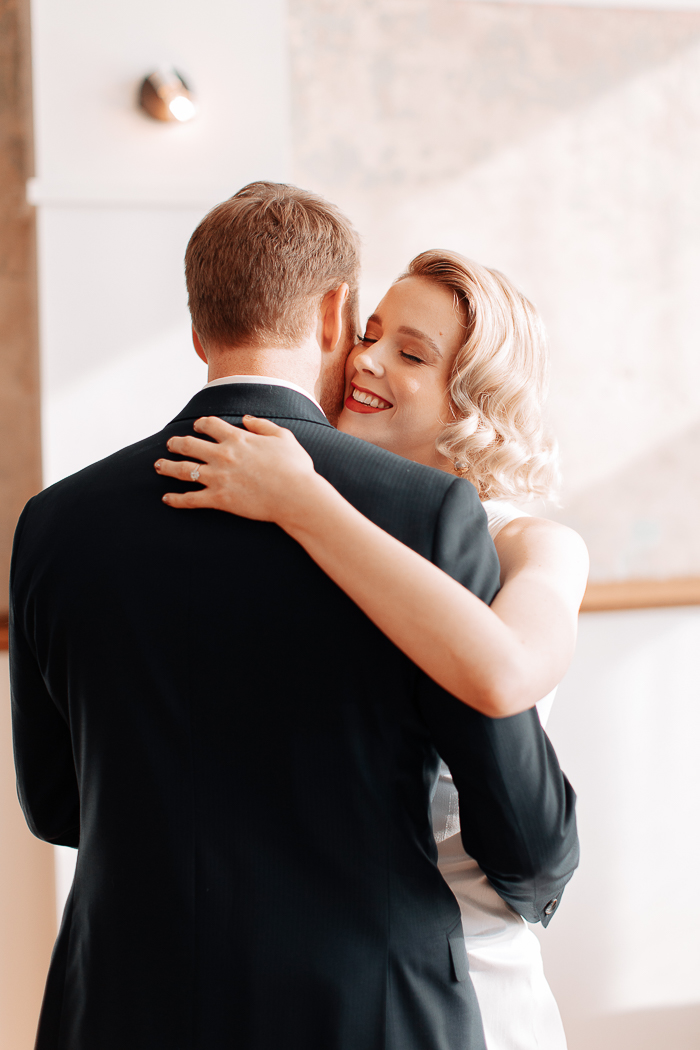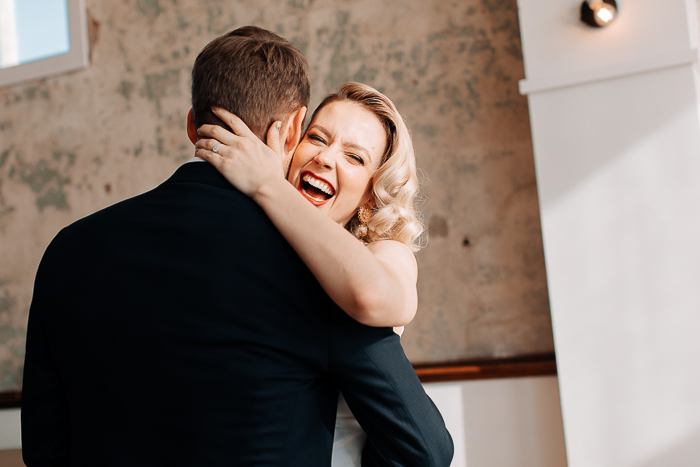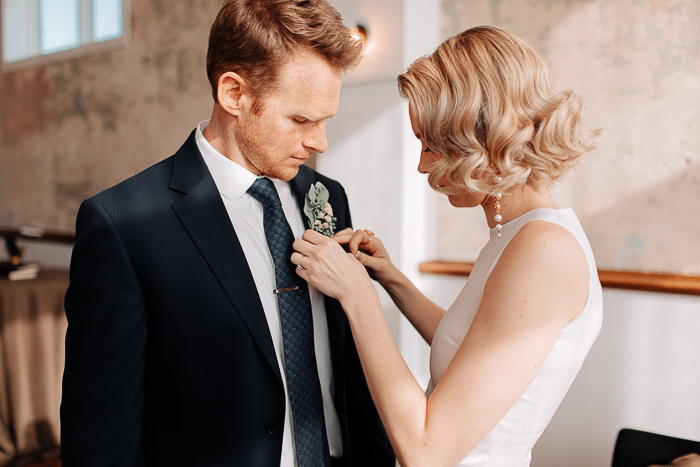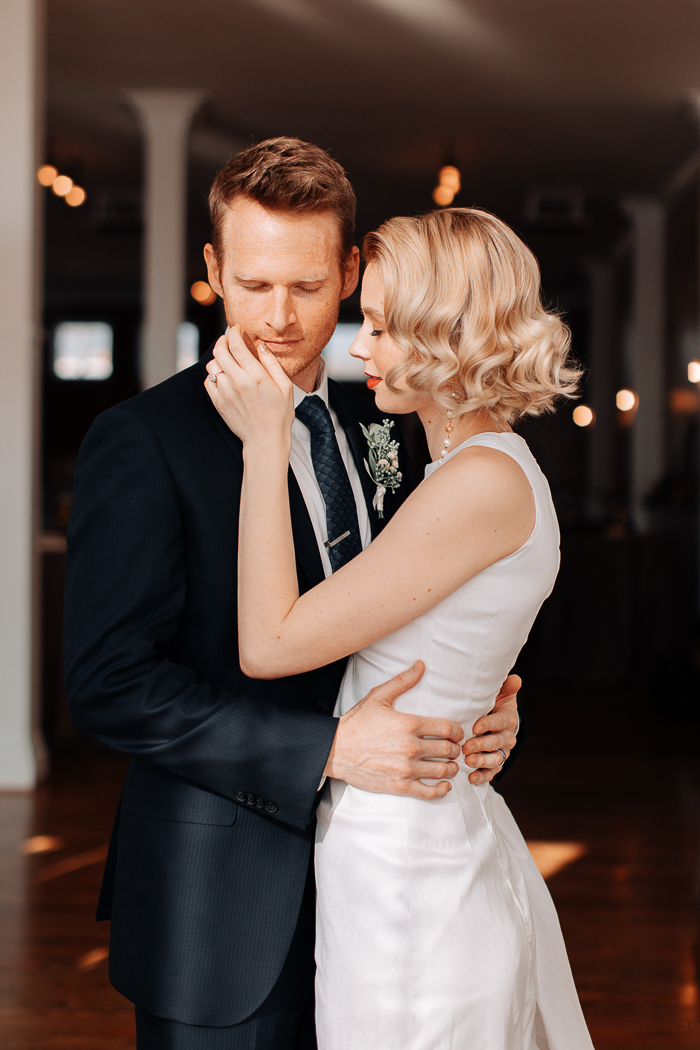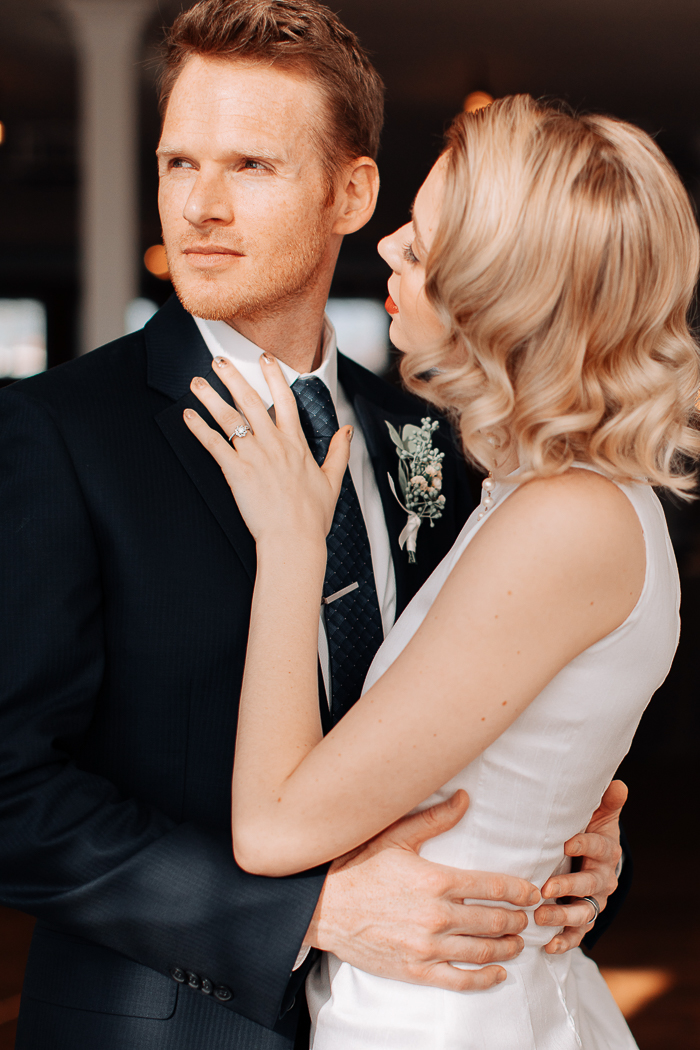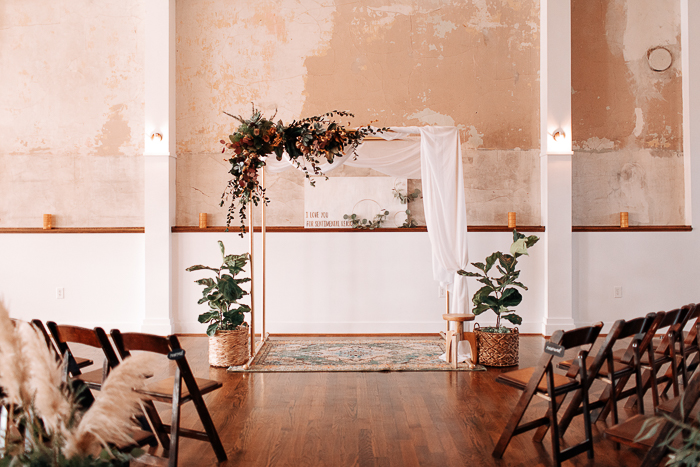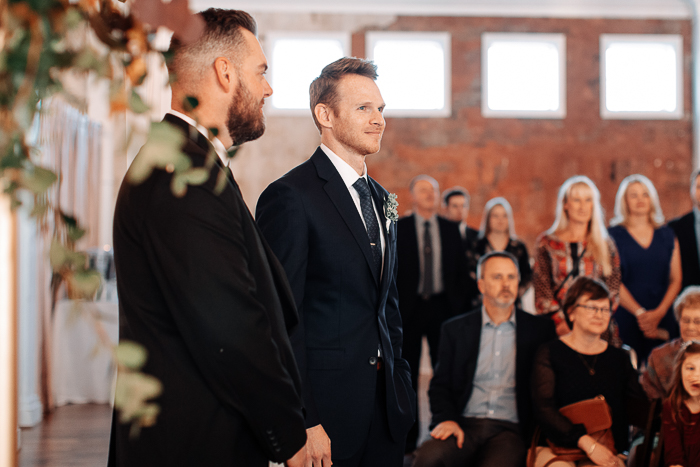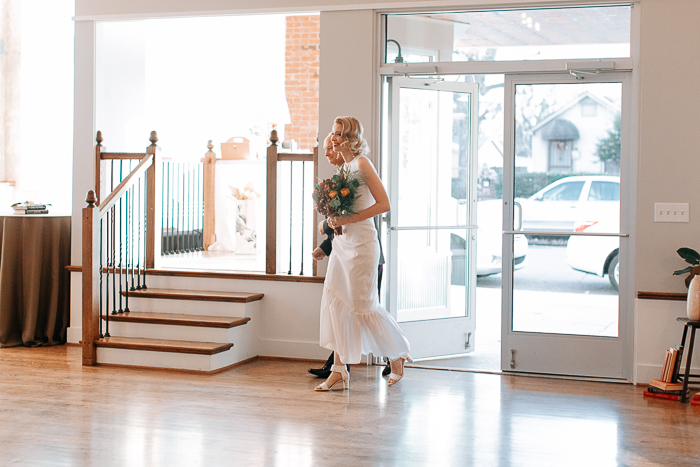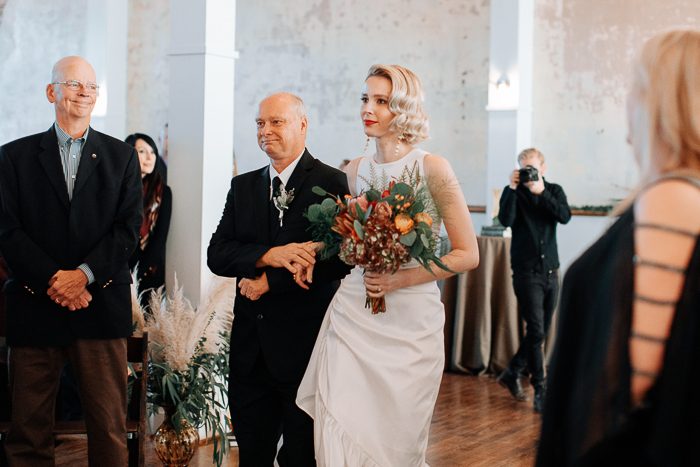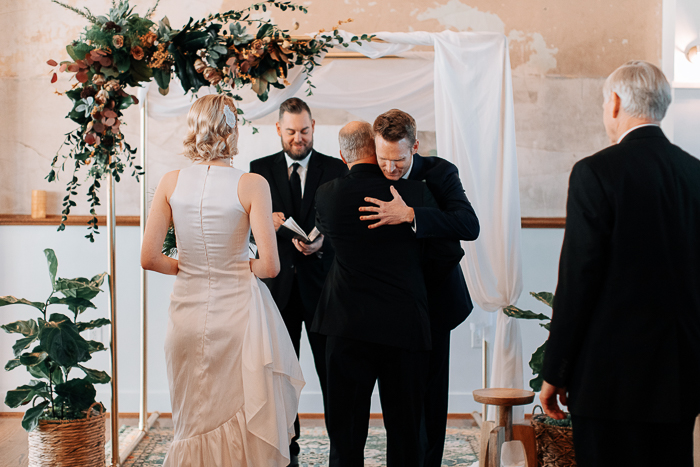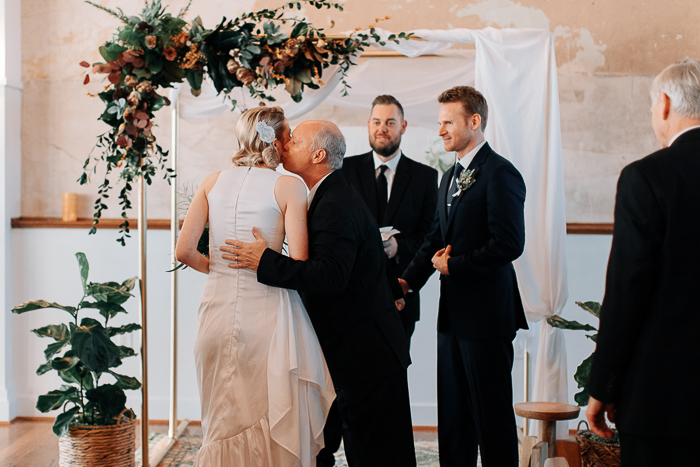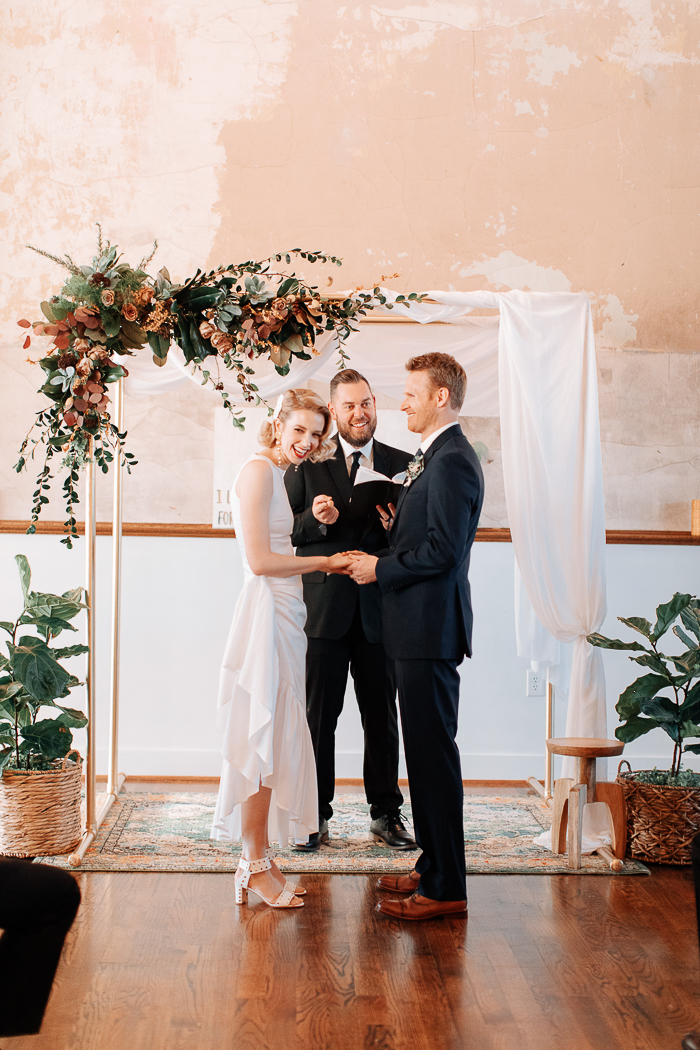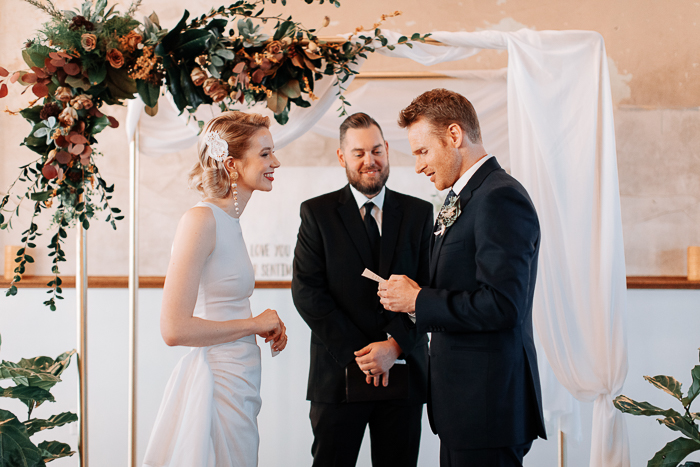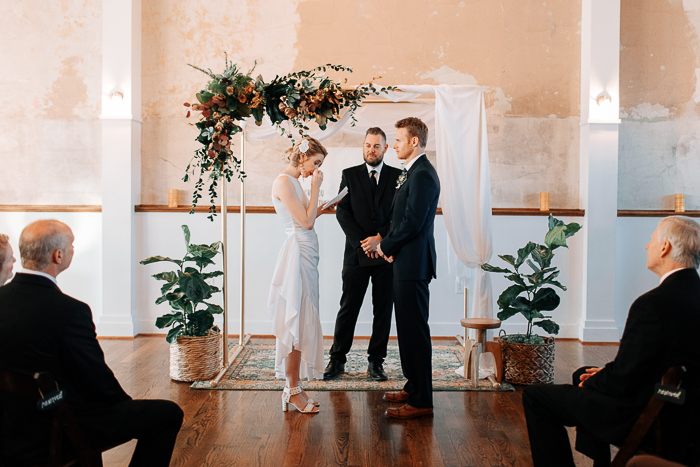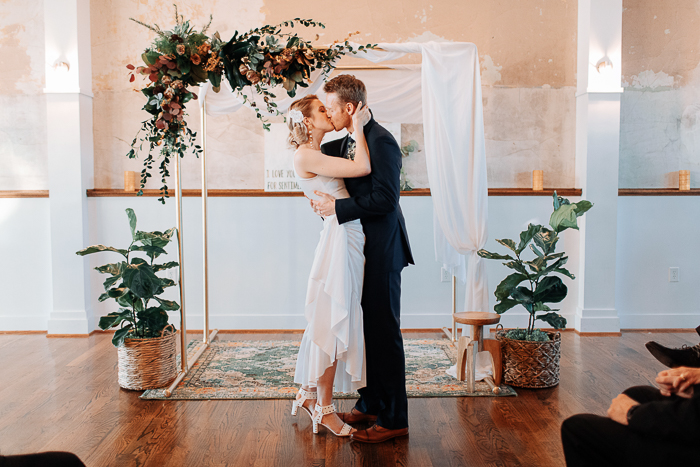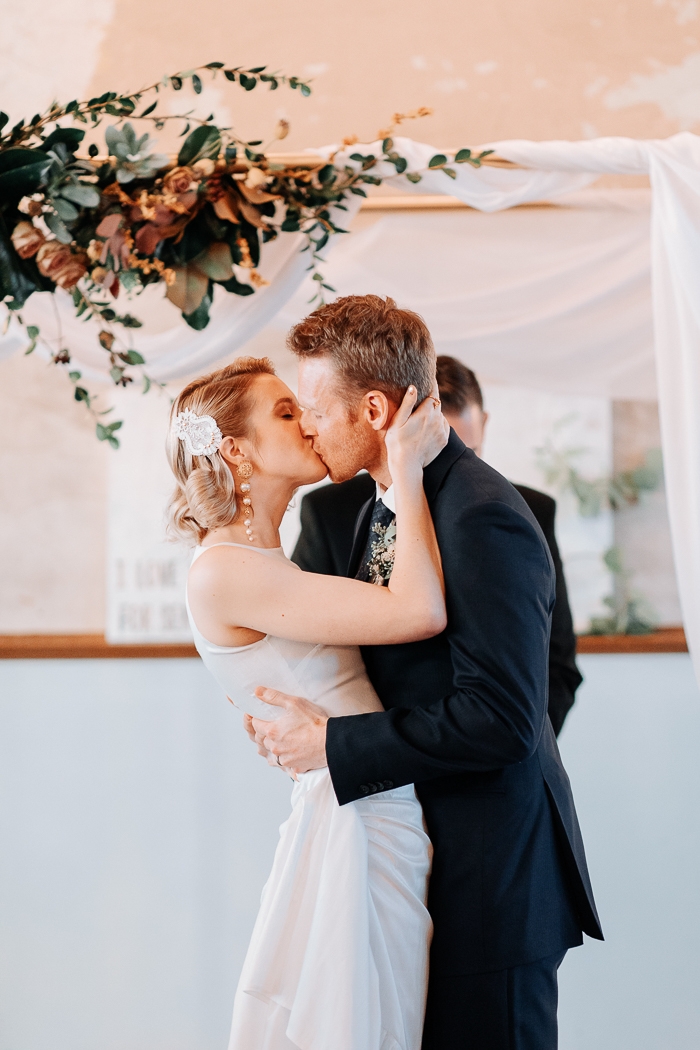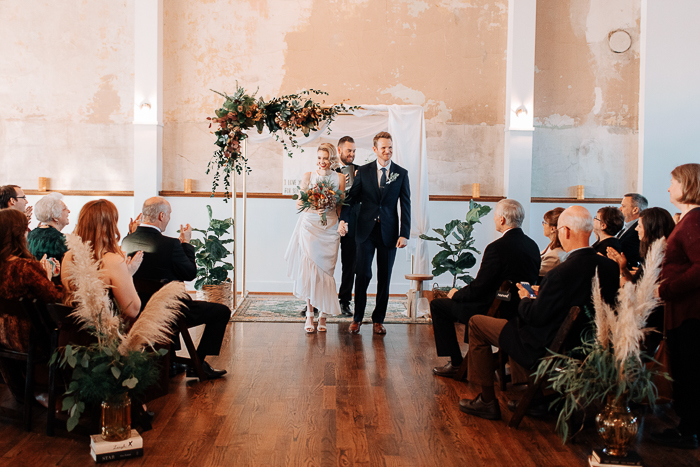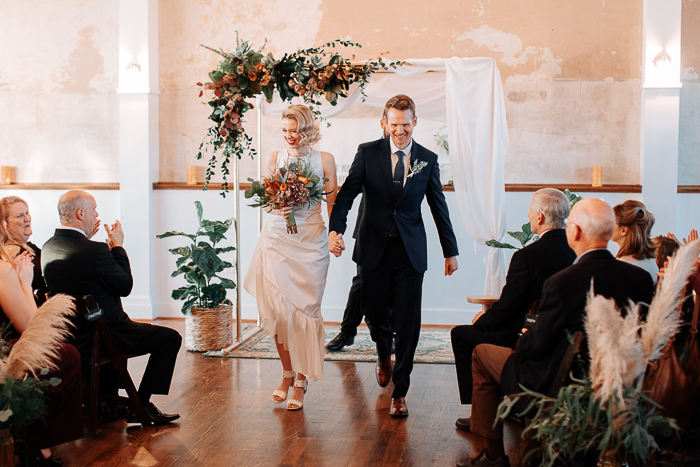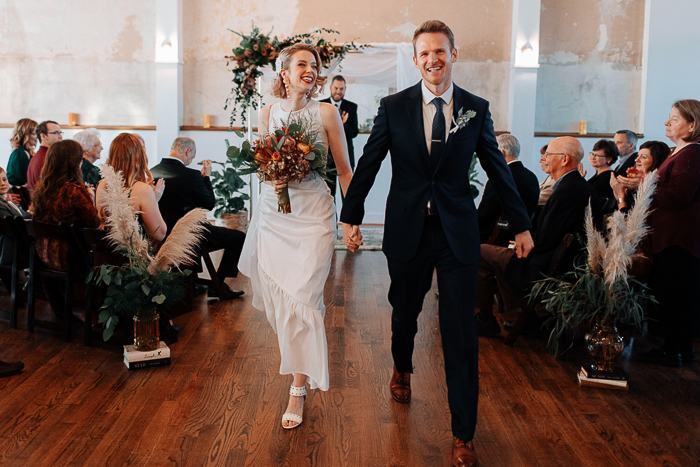 DIYing the Entire Wedding
I DIYed almost everything. My family was such a HUGE part of it all, and we could not have pulled it off without them. The archway made out of PVC pipe was my Dad's handiwork, and we spray painted it gold. My older sister helped me thrift for weeks and designed all of my flowers–even my bouquet! My younger sisters helped decorate and painted signs for gifts, the entrance, etc. I pulled my apartment apart for the decor and used glassware, books, and figurines for almost all of the decorations. I was even collecting greenery the day before the wedding while walking around Nashville! It was a lot of work, but it was truly my style and a dream to collaborate with my sisters on this big day!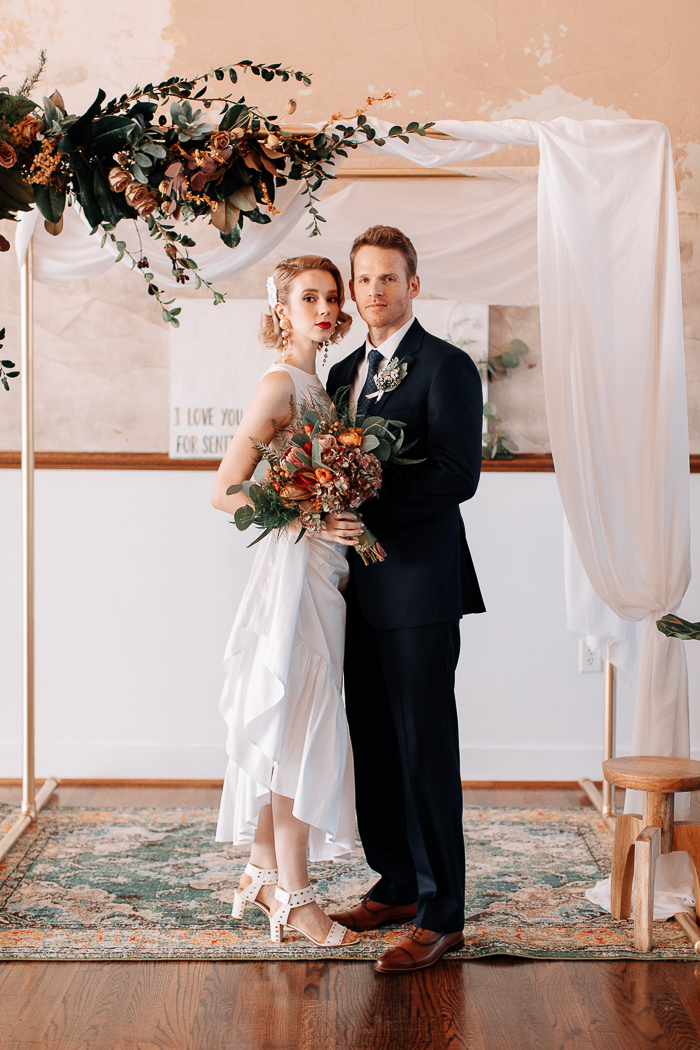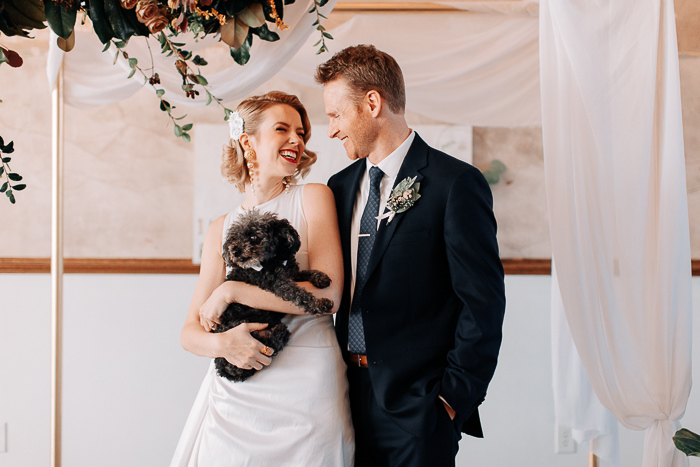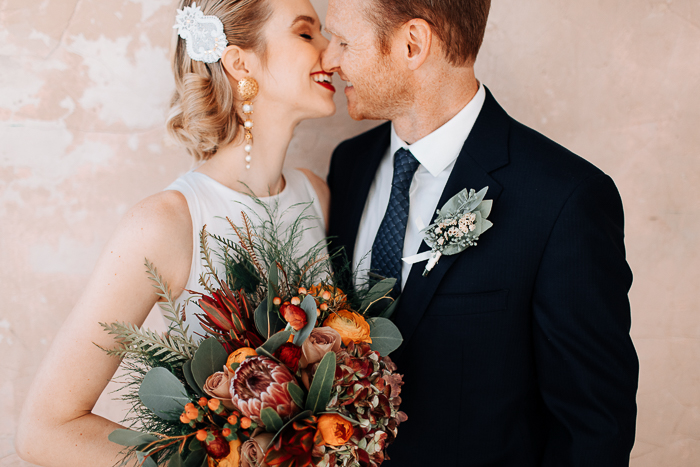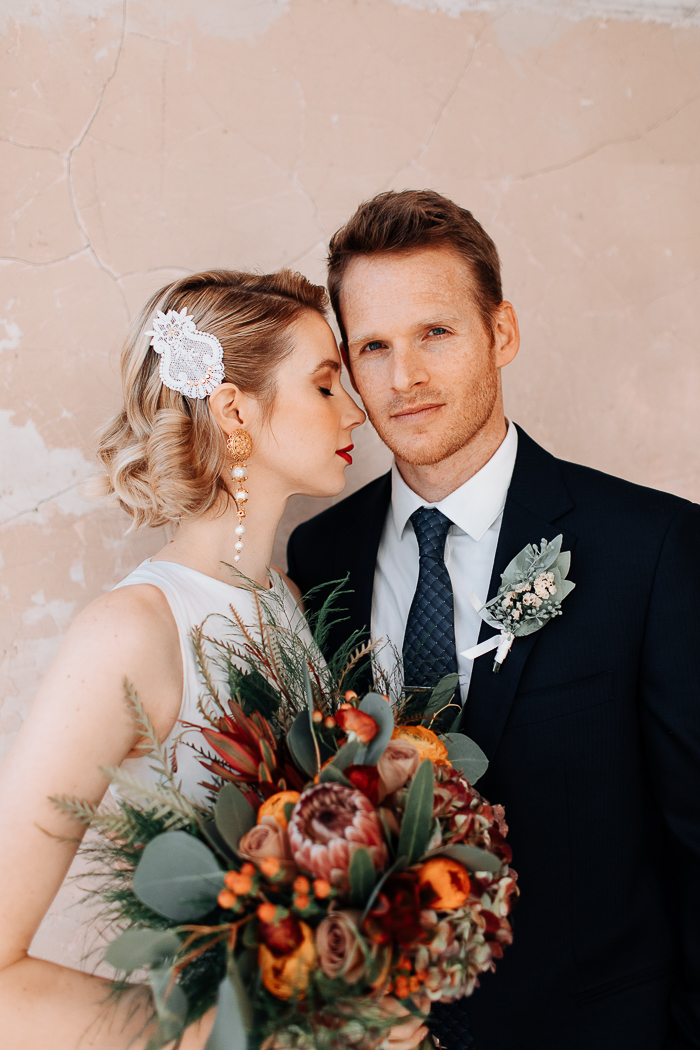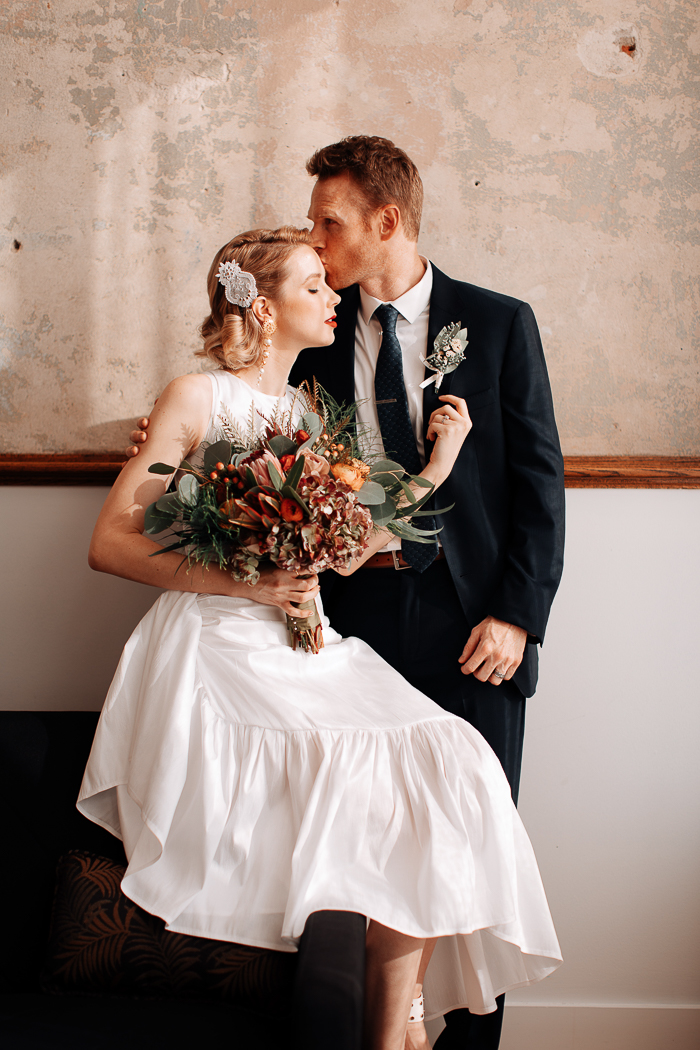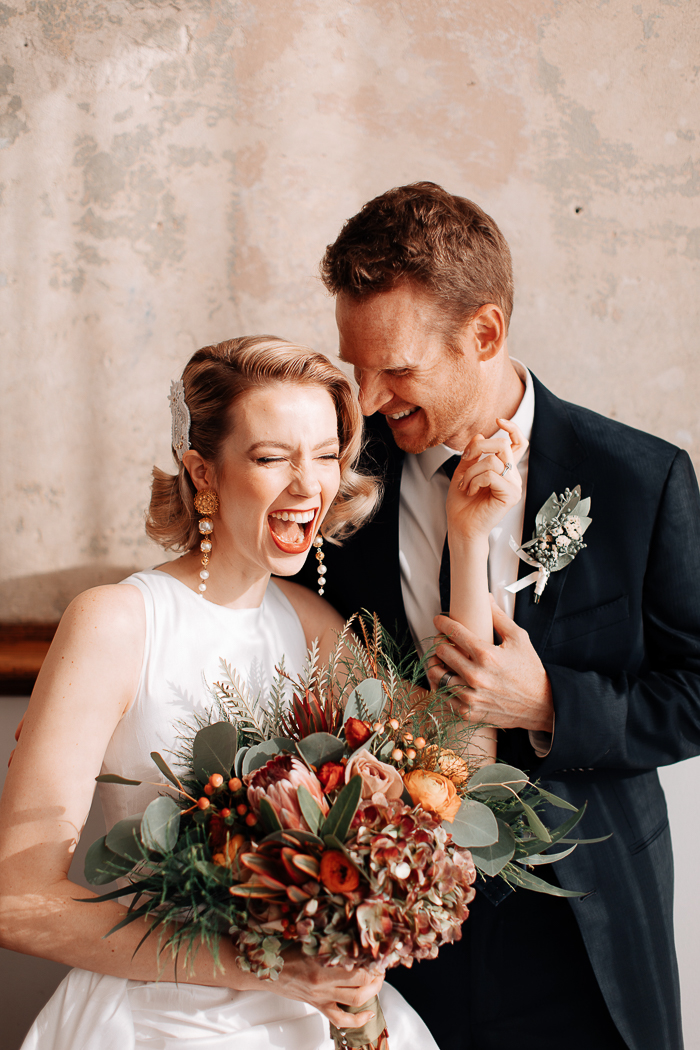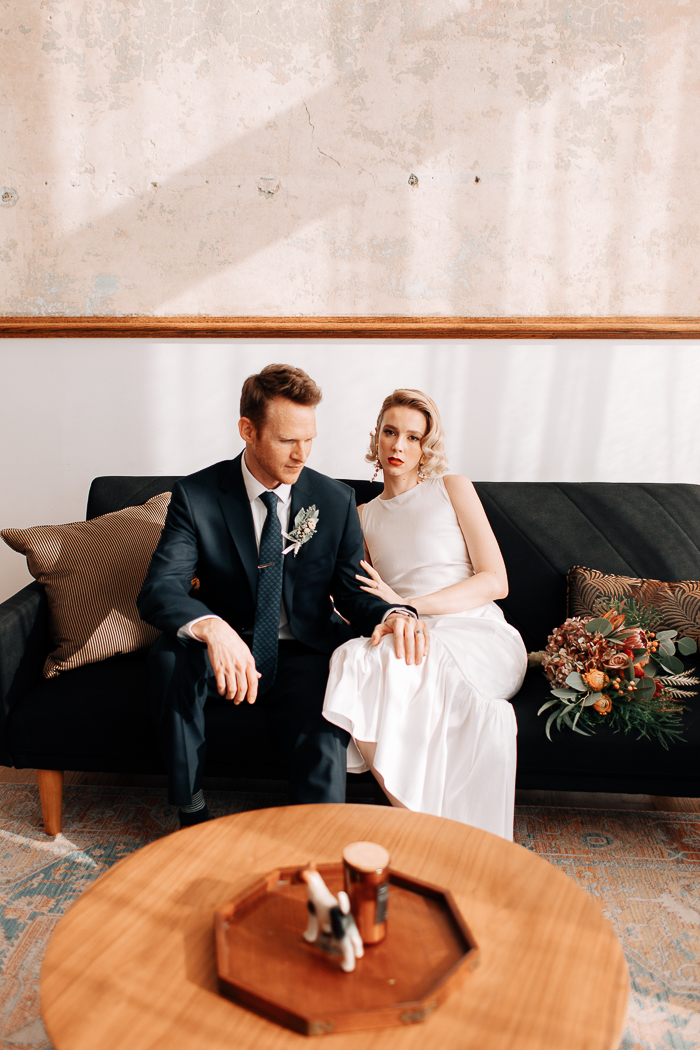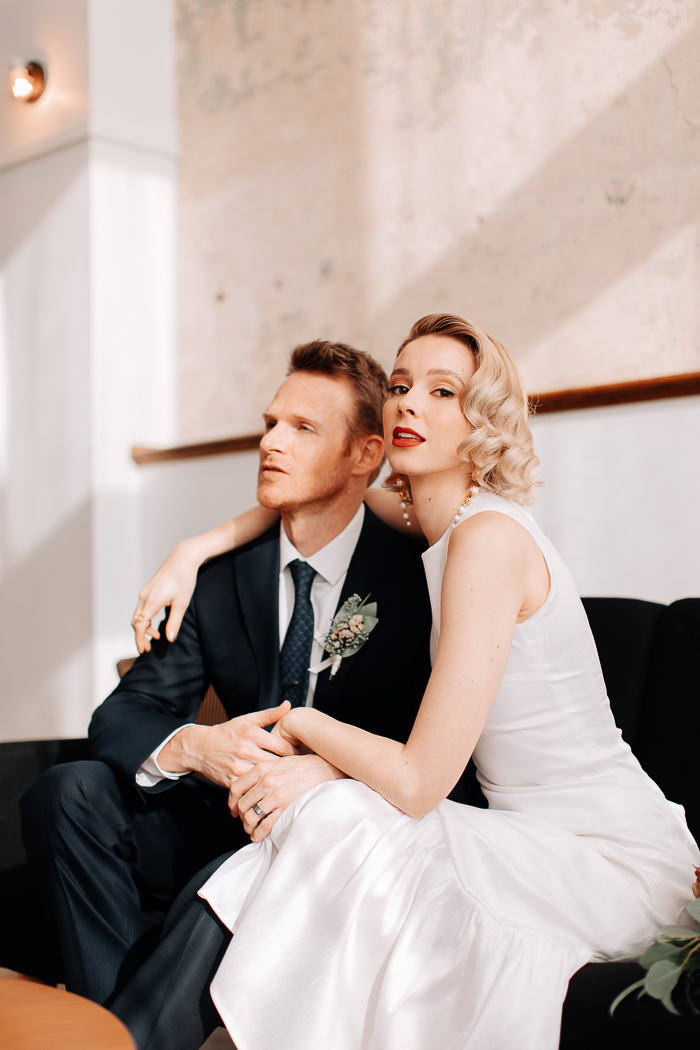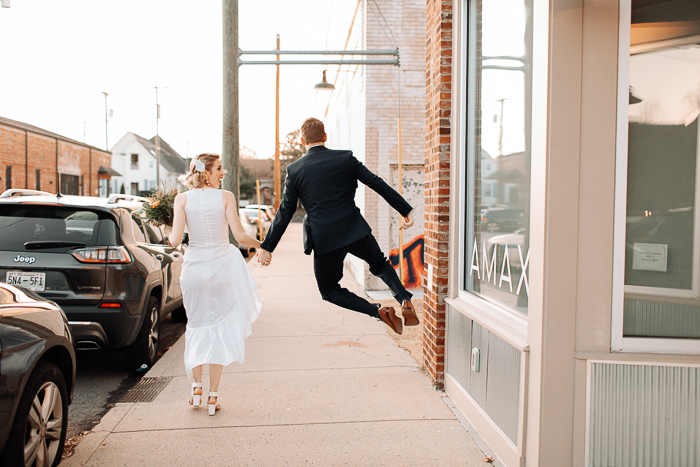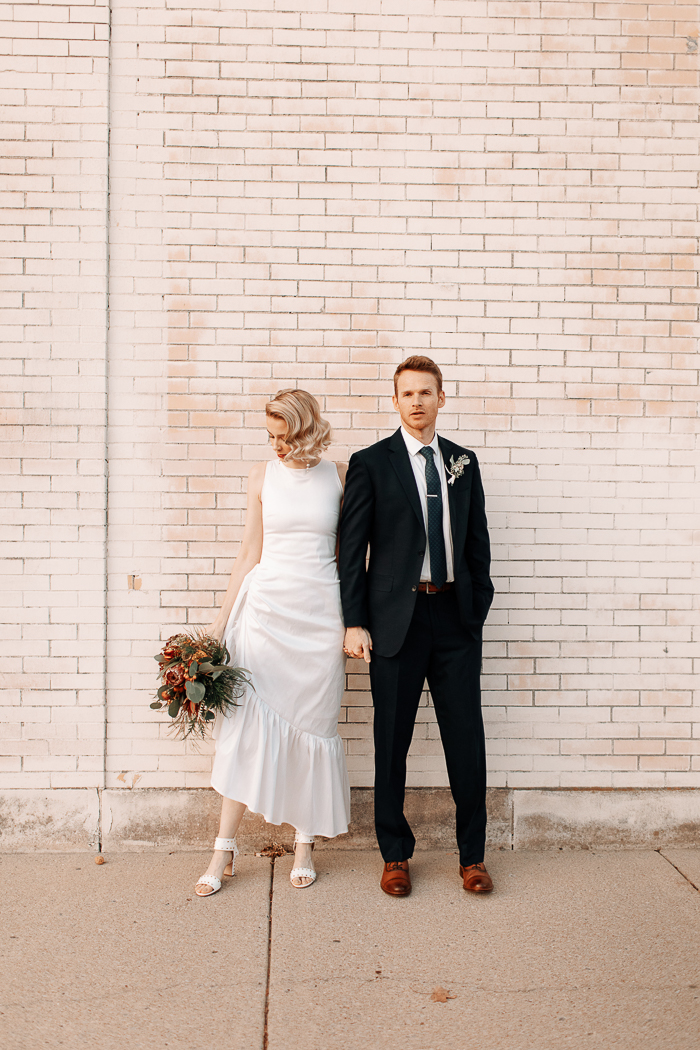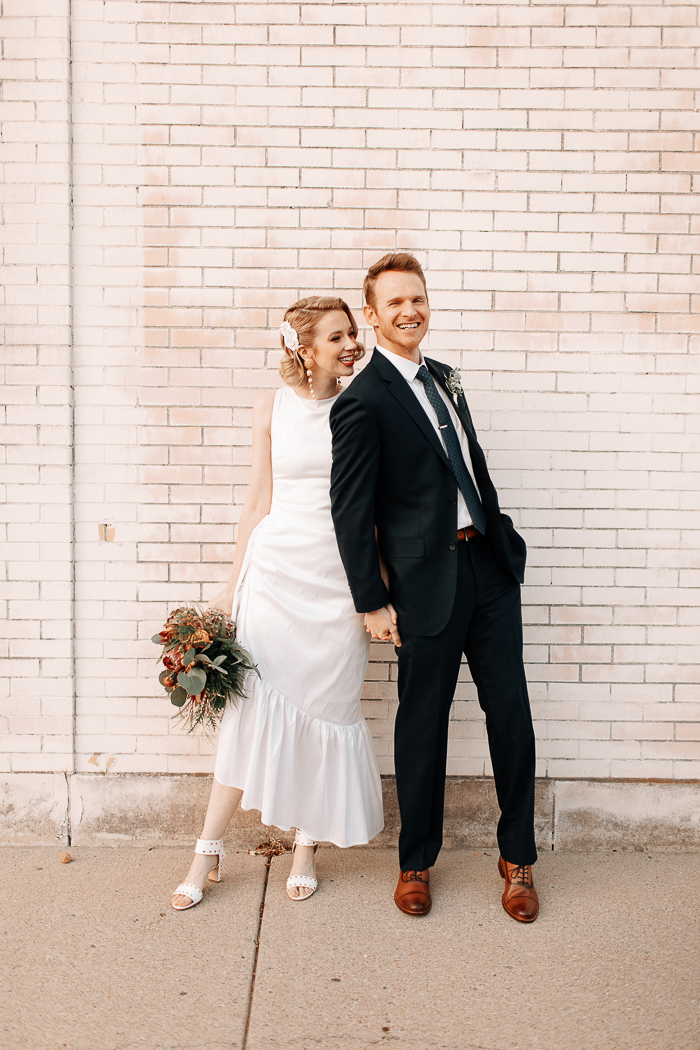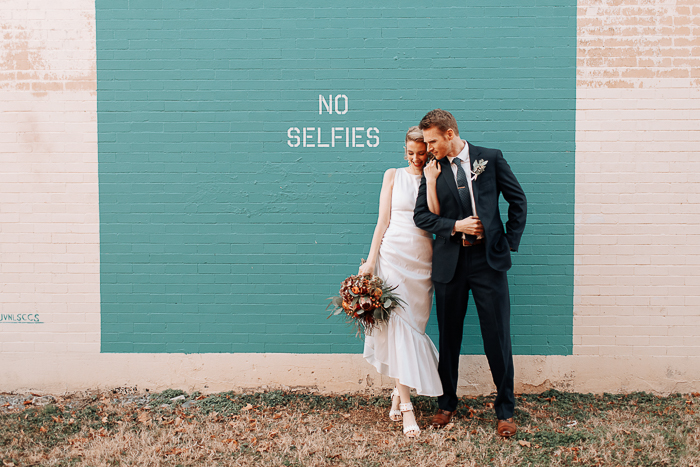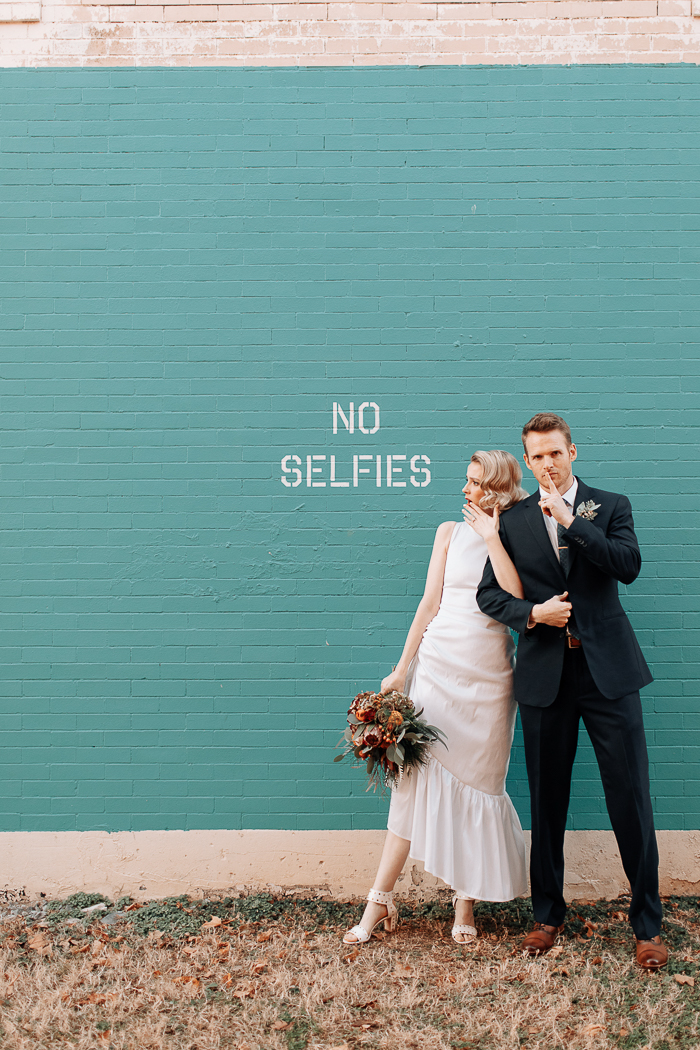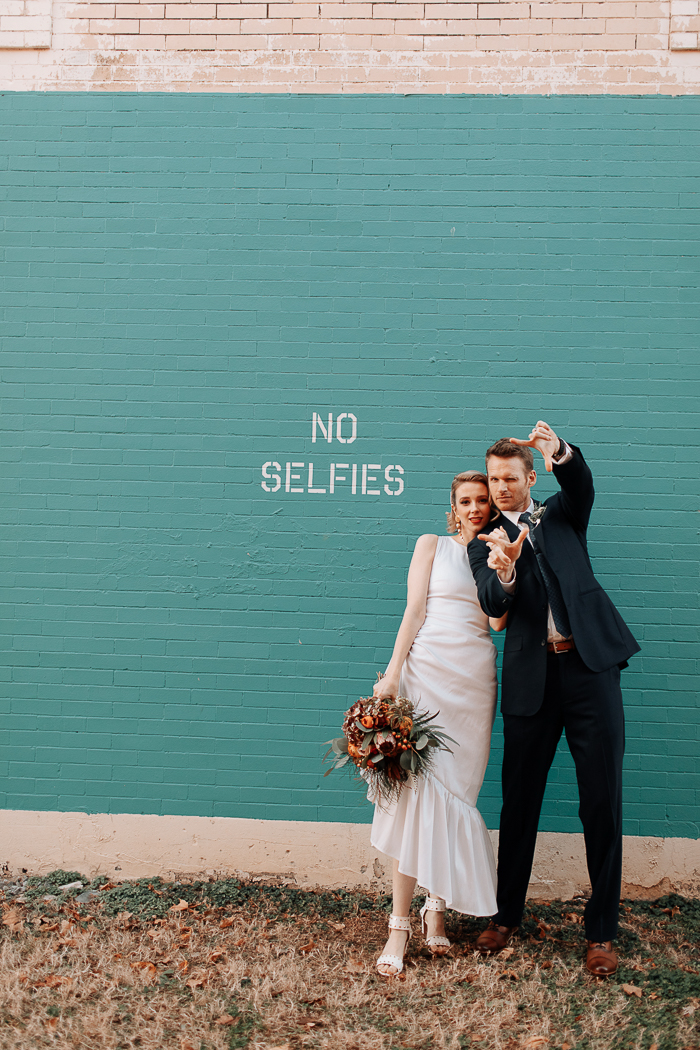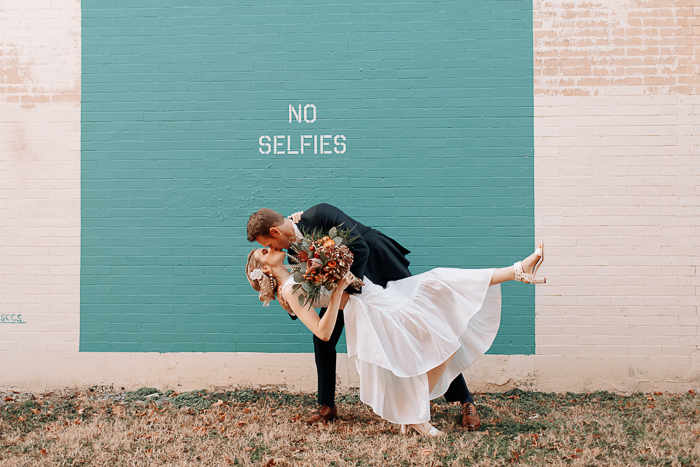 Wedding Advice From the Bride
Don't get too caught up on the small, truly insignificant stuff. A lot of our day in the planning stages was dictated by what we could afford and make happen in Nashville while living in Atlanta. So many factors changed from what I wanted to what we could physically make happen. When frustration set in, I always told myself not to lose sight of why I was doing all of it–to marry the man I love and celebrate our new life together. I always made an effort to enjoy the moment and not get caught up in what I simply couldn't make work.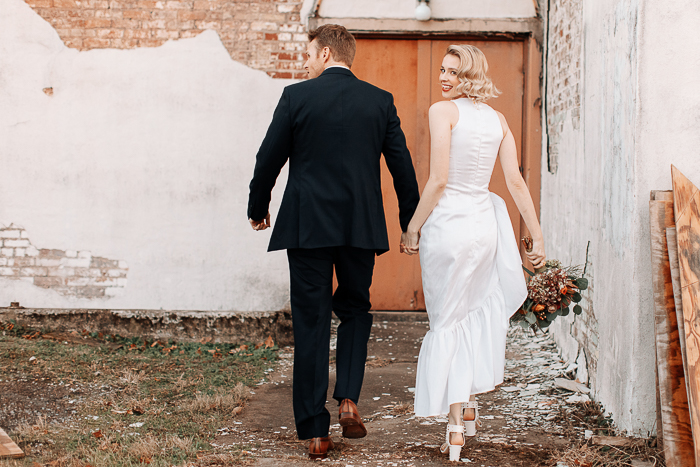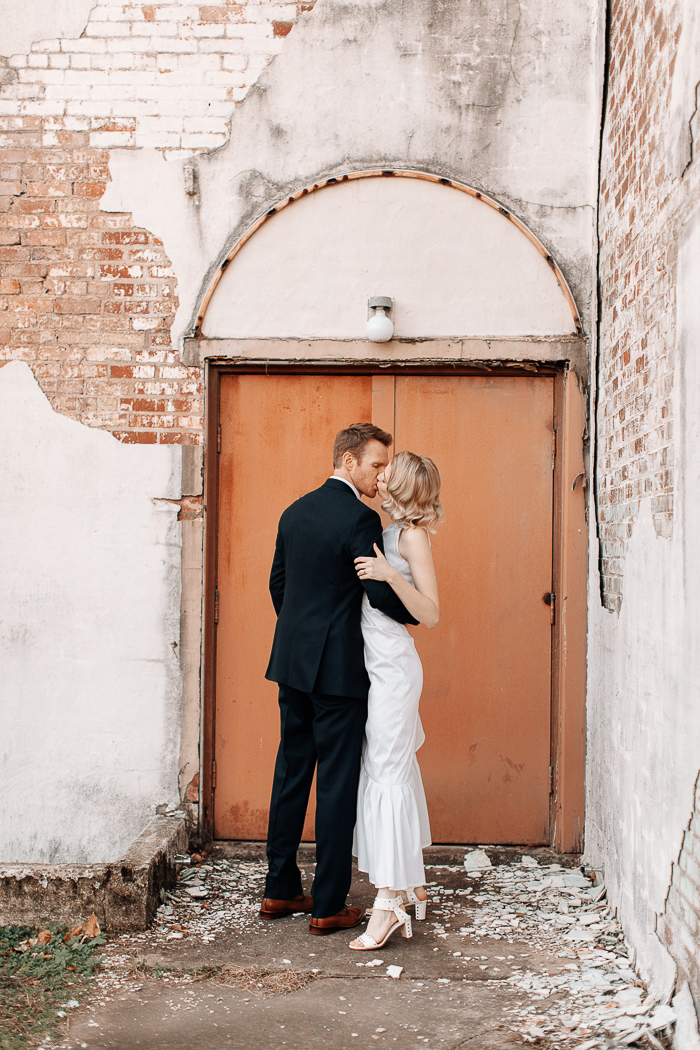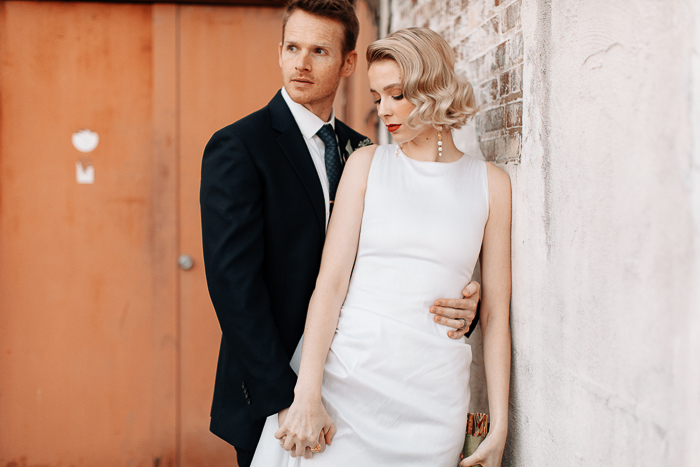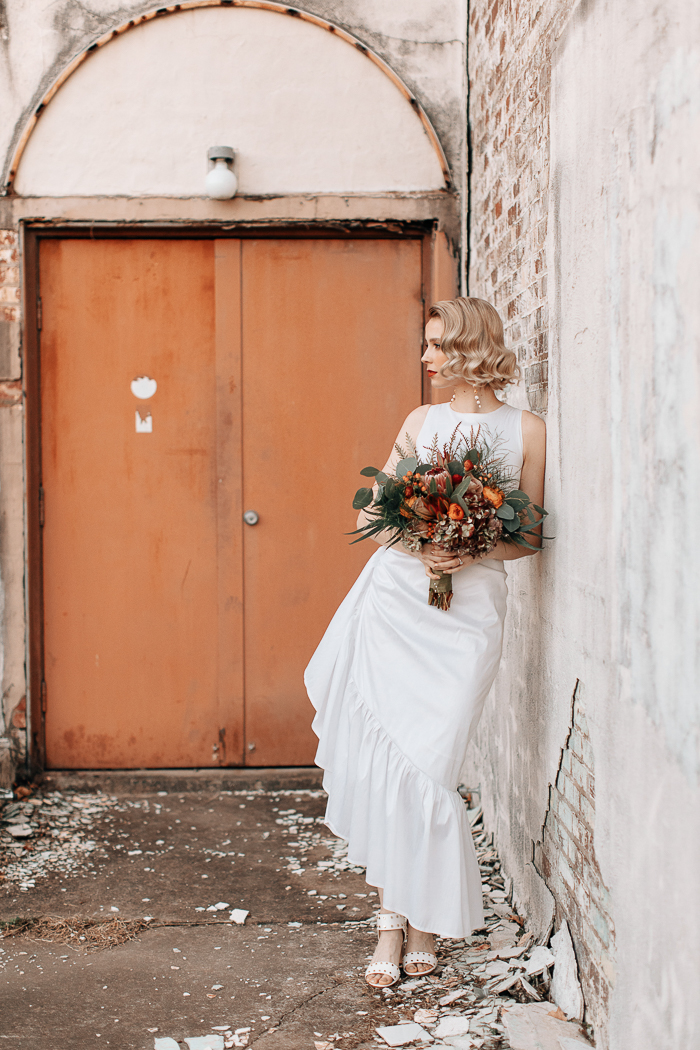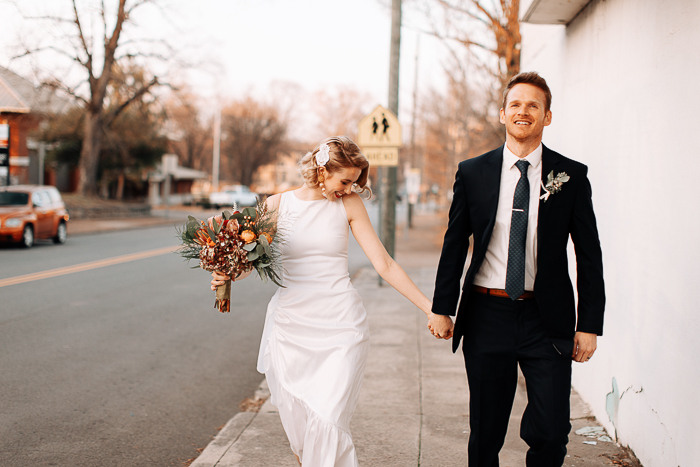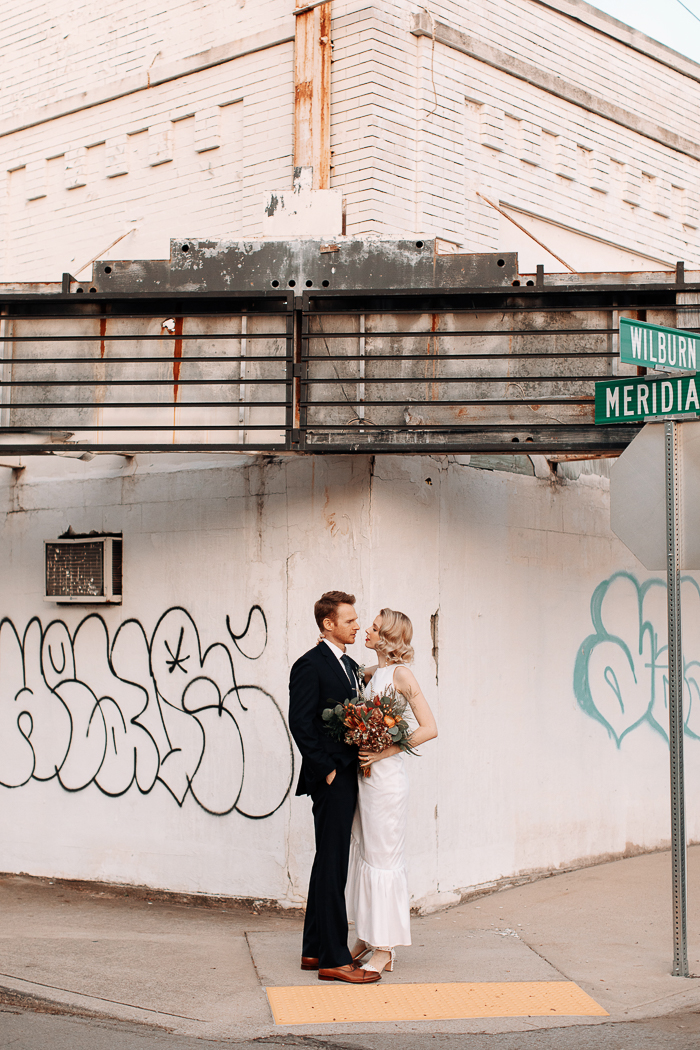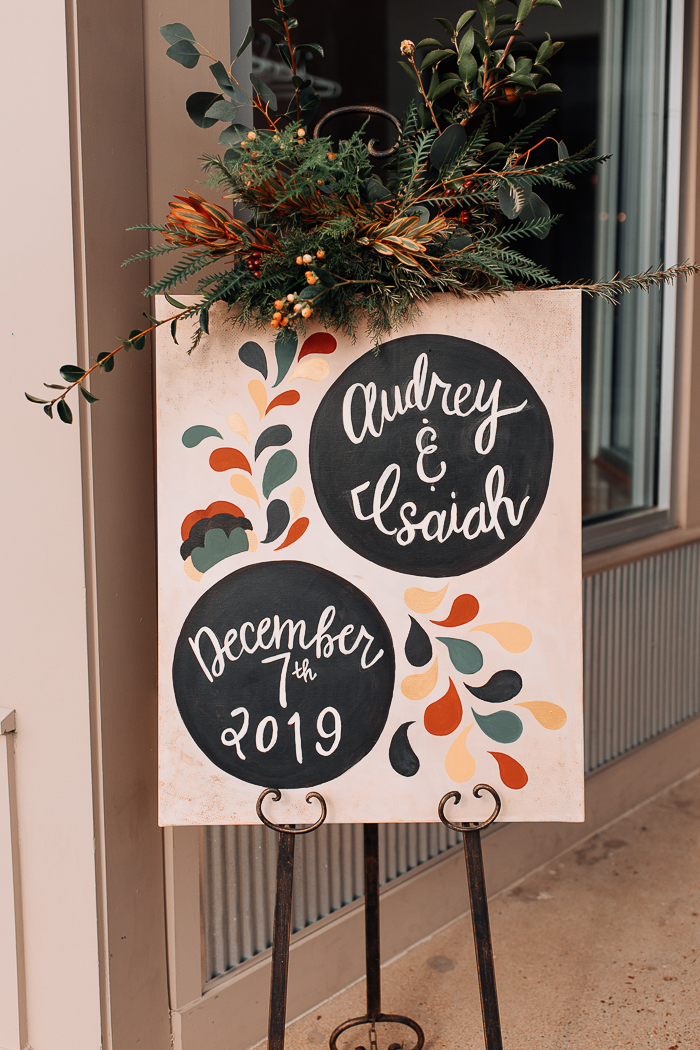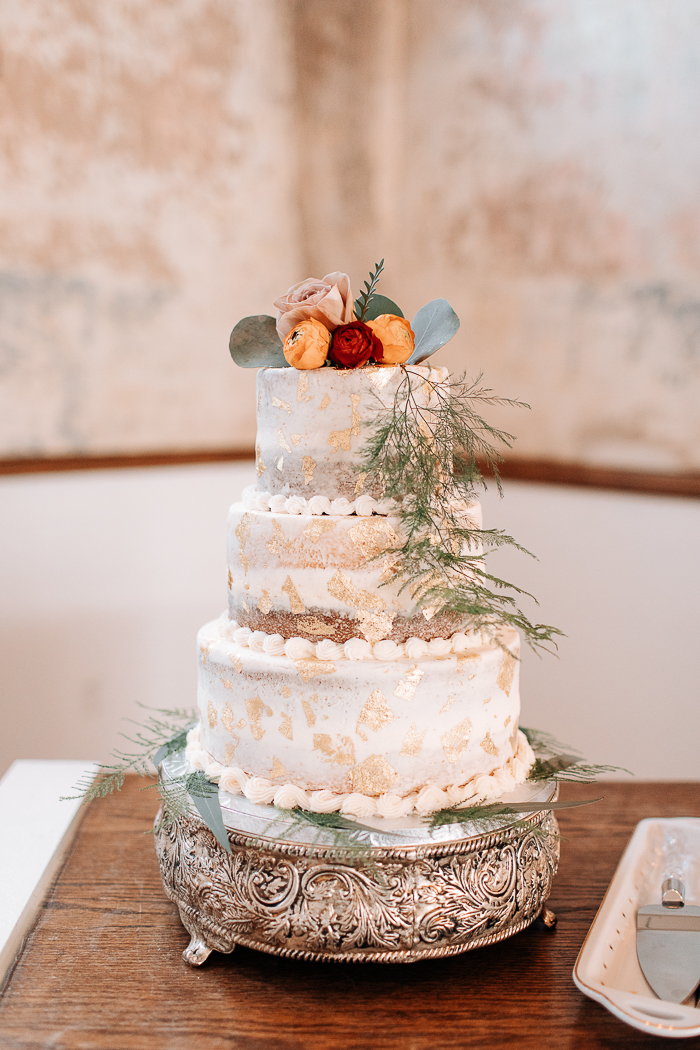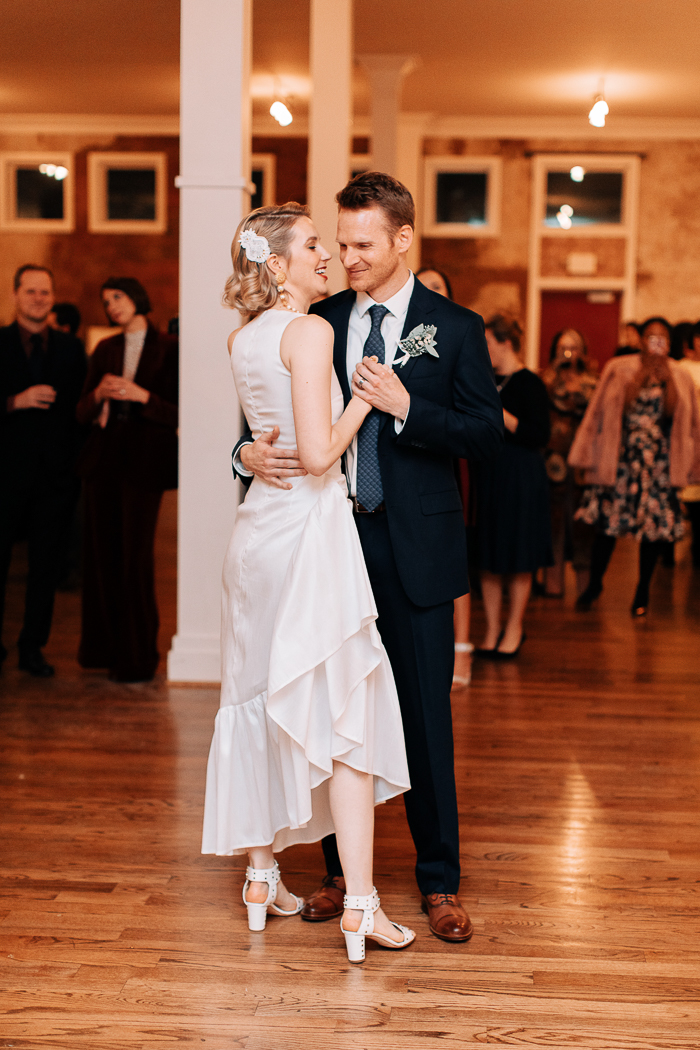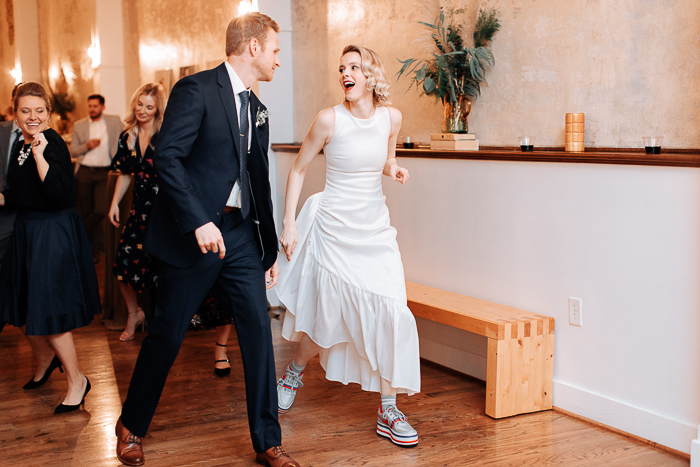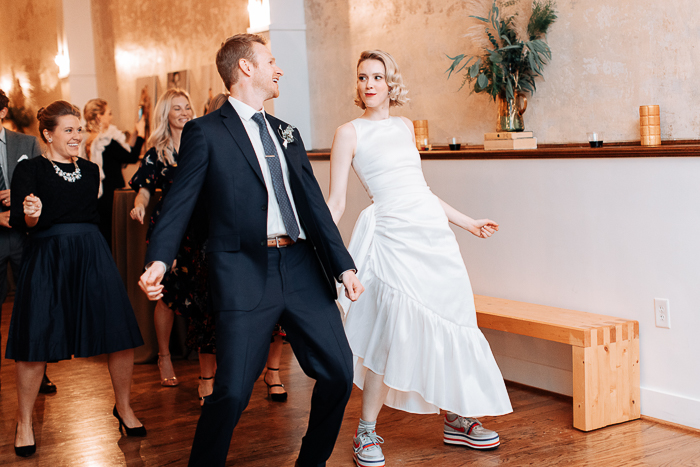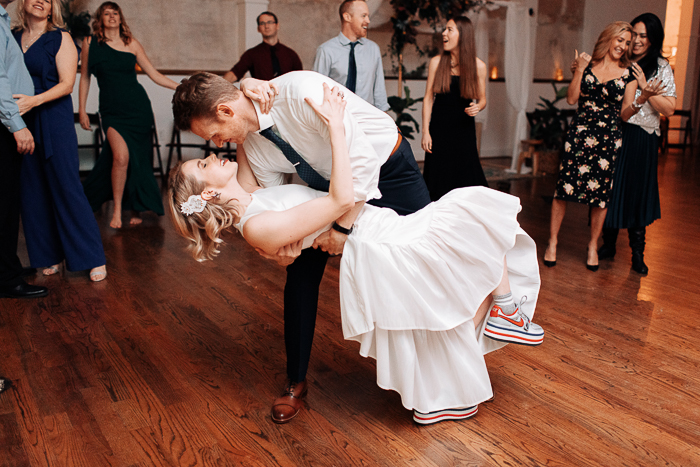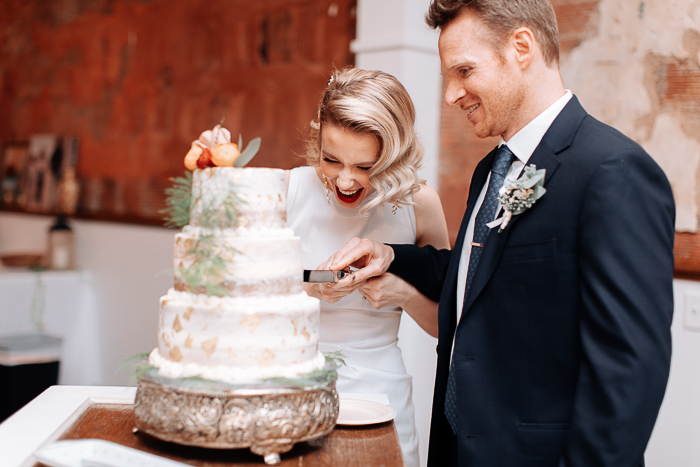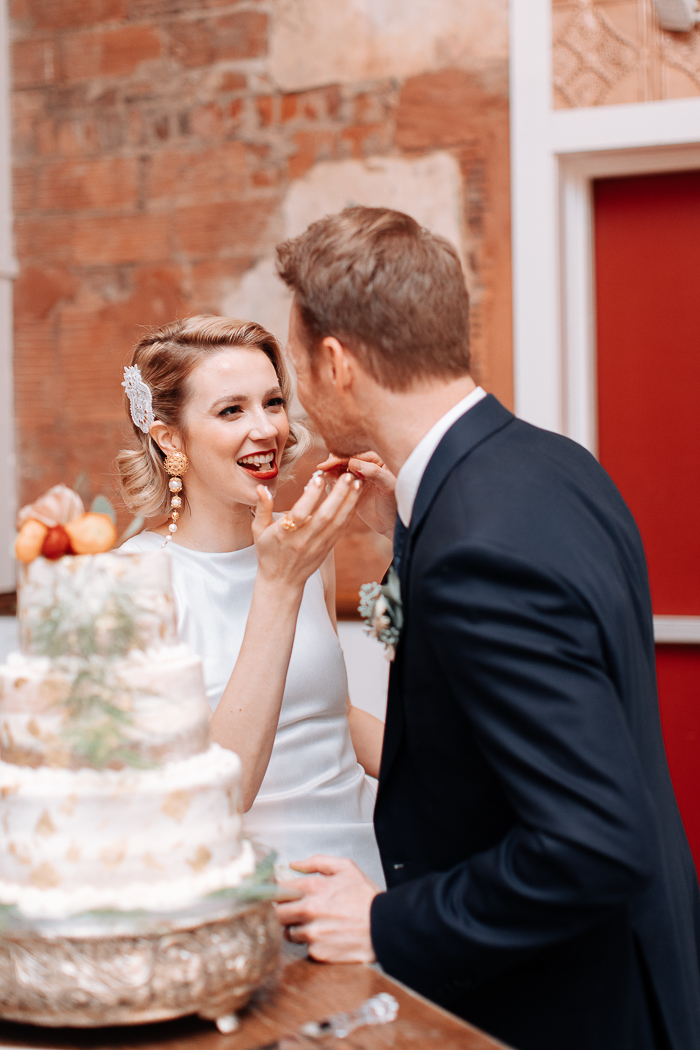 Congratulations again to Audrey and Isaiah on their vintage-inspired Nashville wedding at Wilburn Street Studio! Thank you to Swak Photography for sharing their special day with Junebug. We hope you loved it as much as we do. To see more vintage wedding inspo, check out Elizabeth and Dan's Vintage Celestial Wedding at The Outdoor Club!