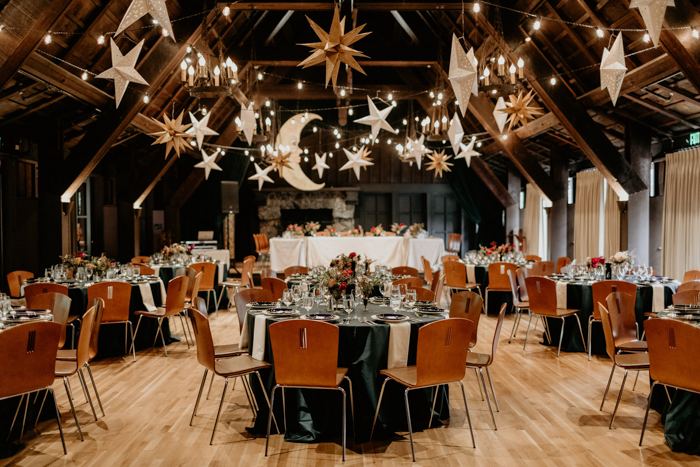 Elizabeth and Dan knew they wanted something unique, vintage, and surrounded by greenery, and they found just that in The Outdoor Art Club! If celestial details make you melt, you're going to swoon over the incredible decor that planning team Riley Loves Lulu helped this couple create for their wedding day. From the moon and stars hanging from the ceiling, to the little details on each guest's plate, we cannot get over how every detail came together in a most perfect way. We are equally obsessed with this bridal party's style that was earthy and elegant at the same time. Get your Pinterest boards ready, babes, because these photos by Gretchen Gause are sure to leave you feeling inspired!
The Couple:
Elizabeth & Dan
The Wedding:
The Outdoor Art Club, Mill Valley, California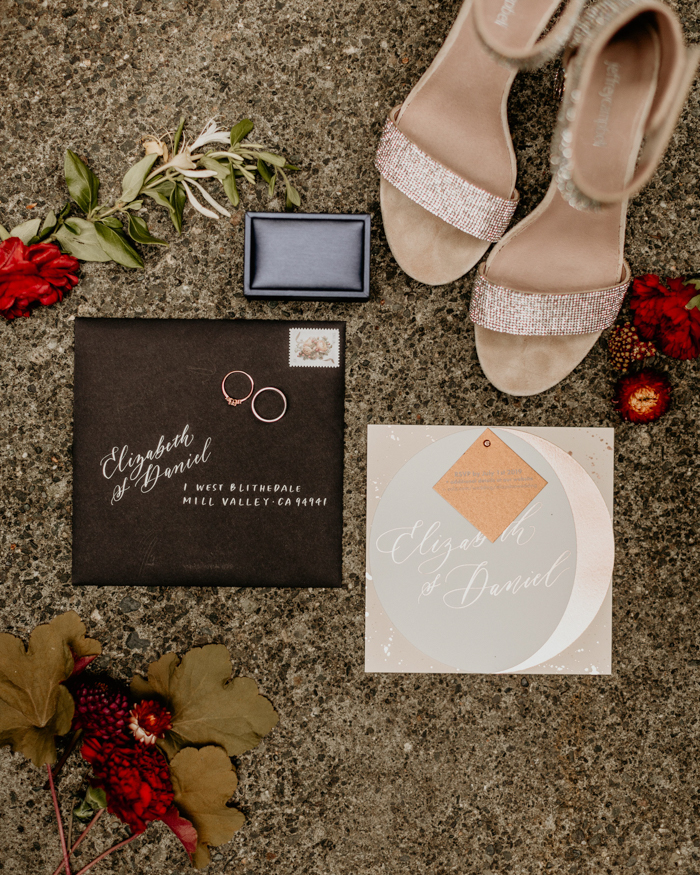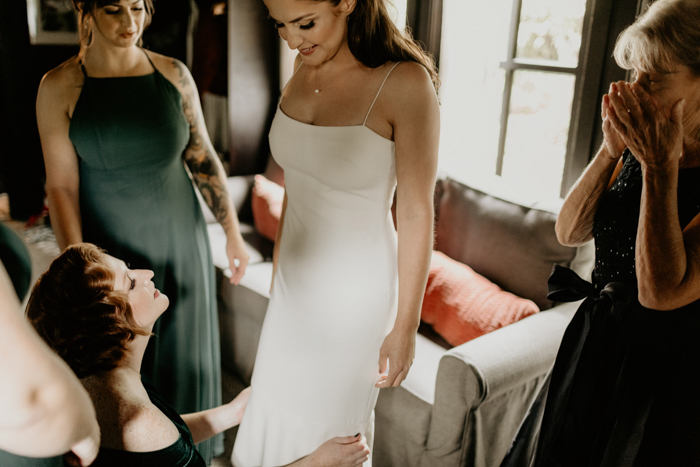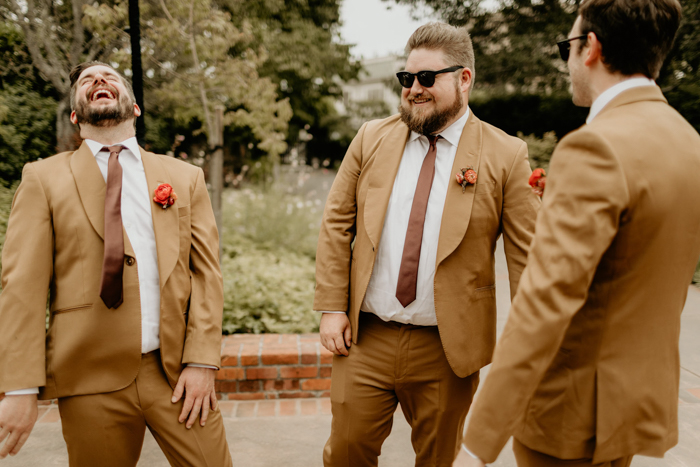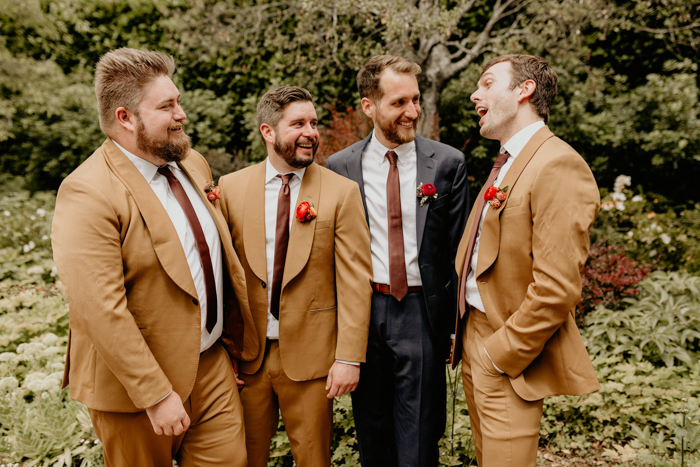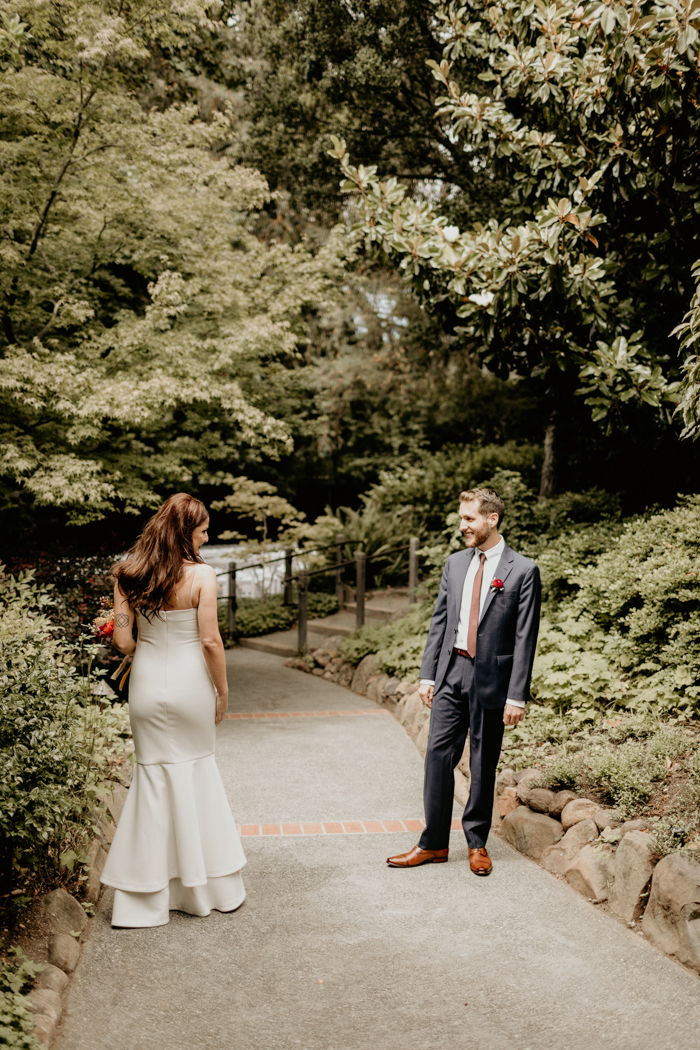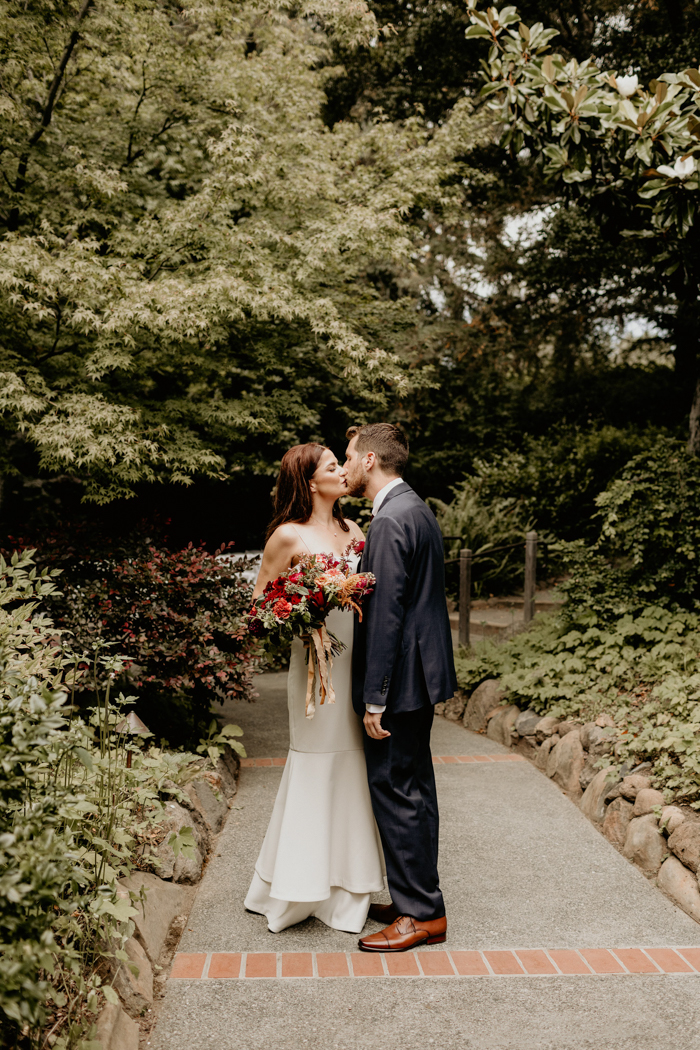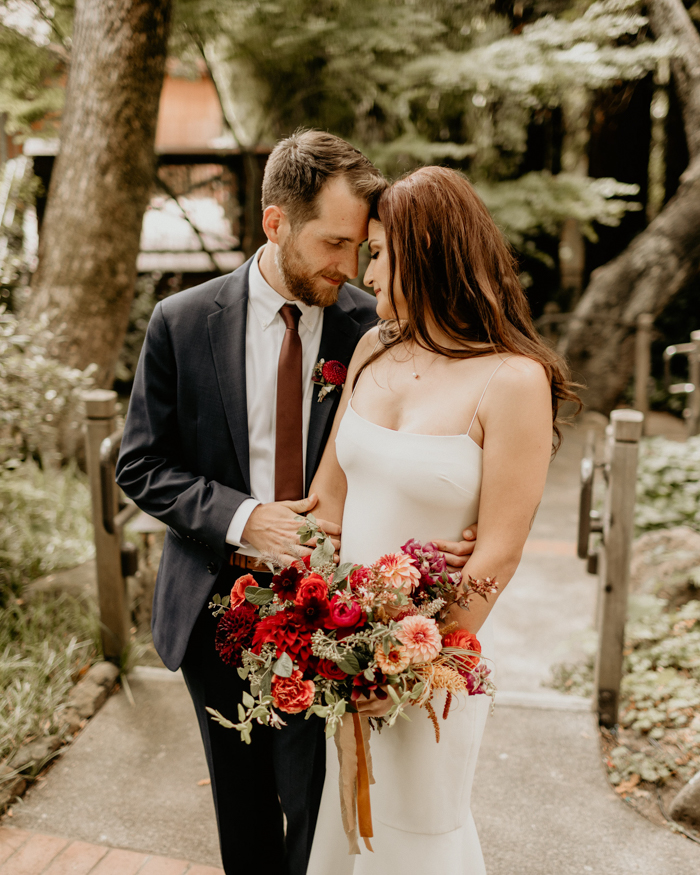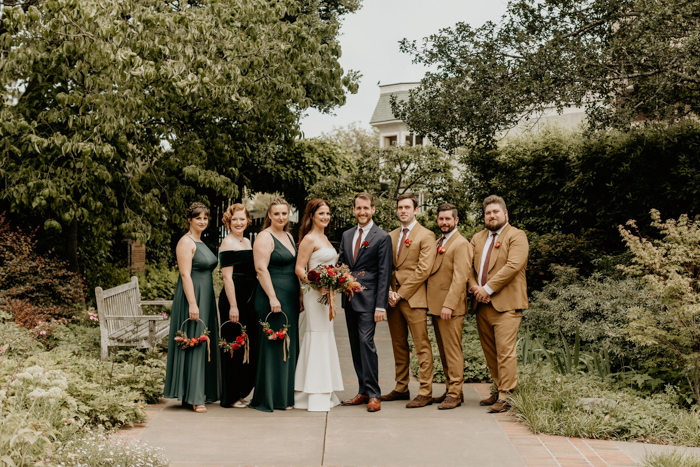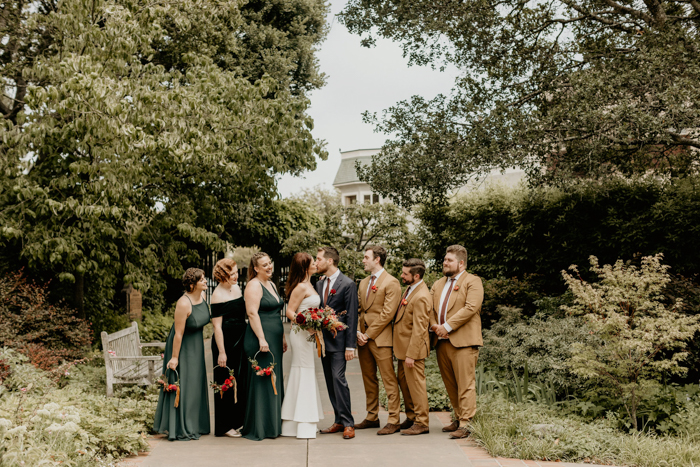 We found The Outdoor Art Club online but had no idea what it was until we got there. We fell in love as soon as we arrived for our tour. It's right in downtown Mill Valley but completely secluded from the street. The lush greens of the garden and the rich wooden interior totally matched up with the aesthetic we had in mind. Plus, the Outdoor Art Club is a historic woman's club and they donate a portion of their rental fees back into the community. That really sealed the deal for us.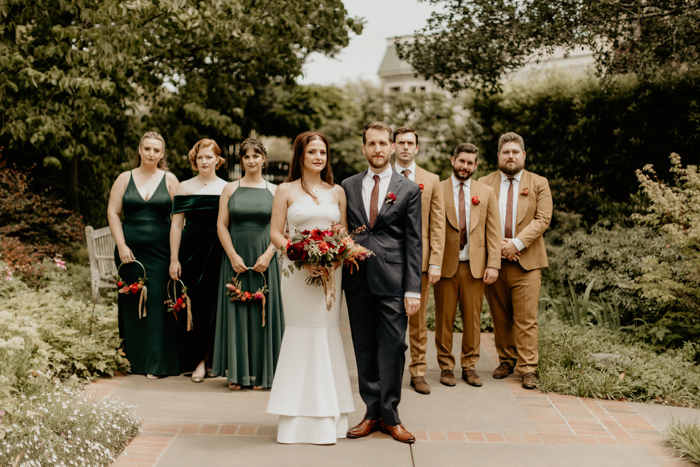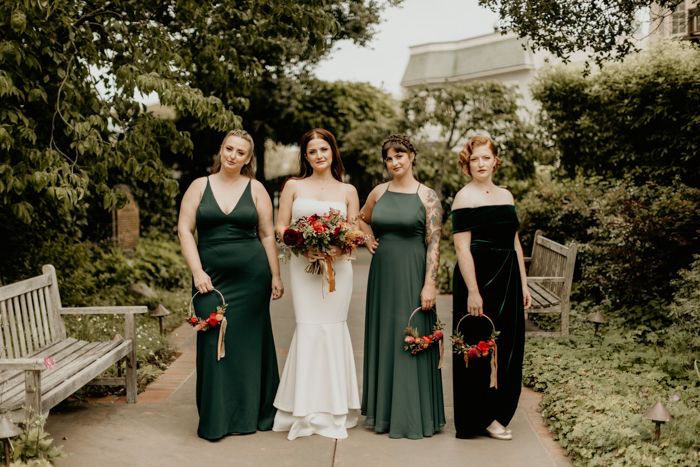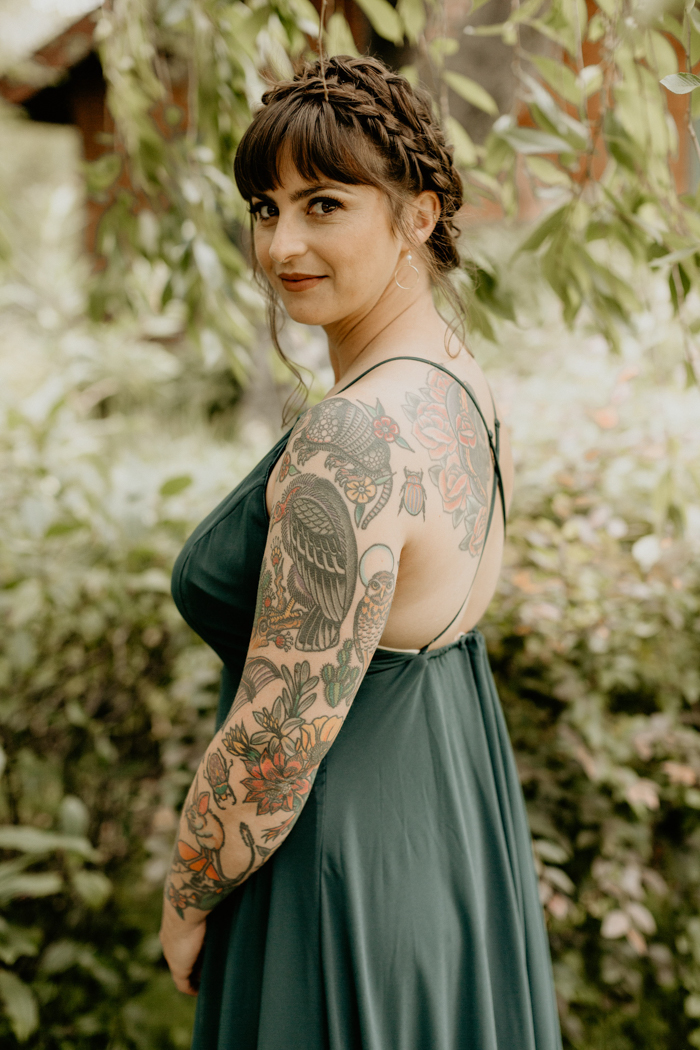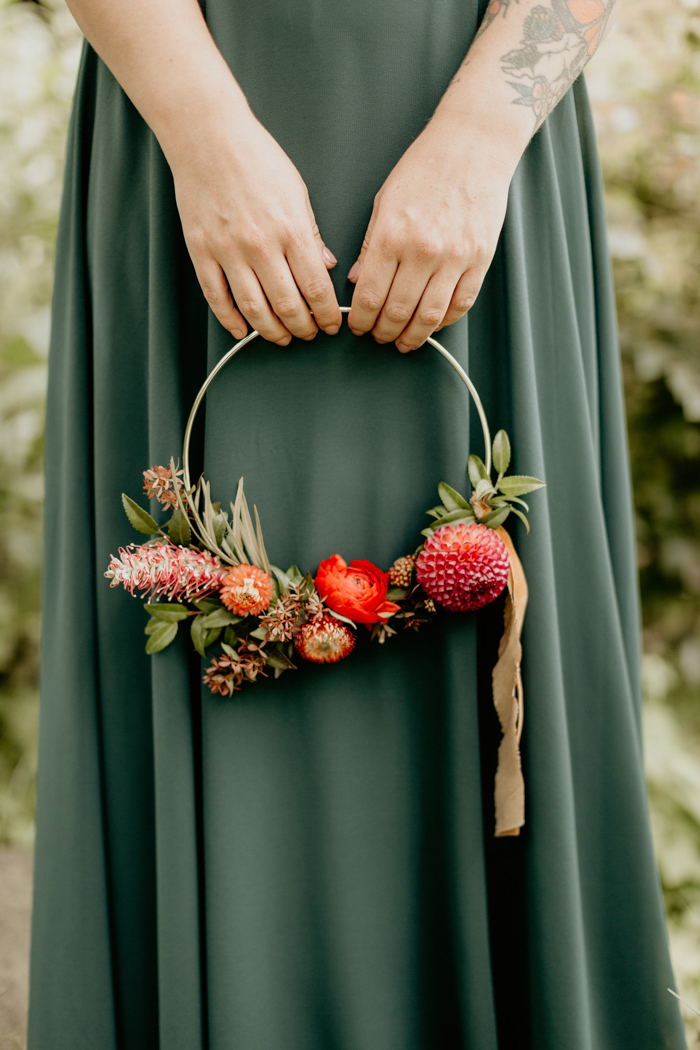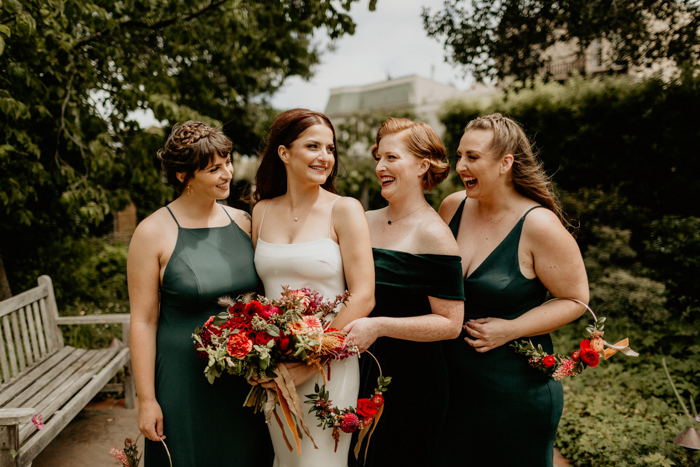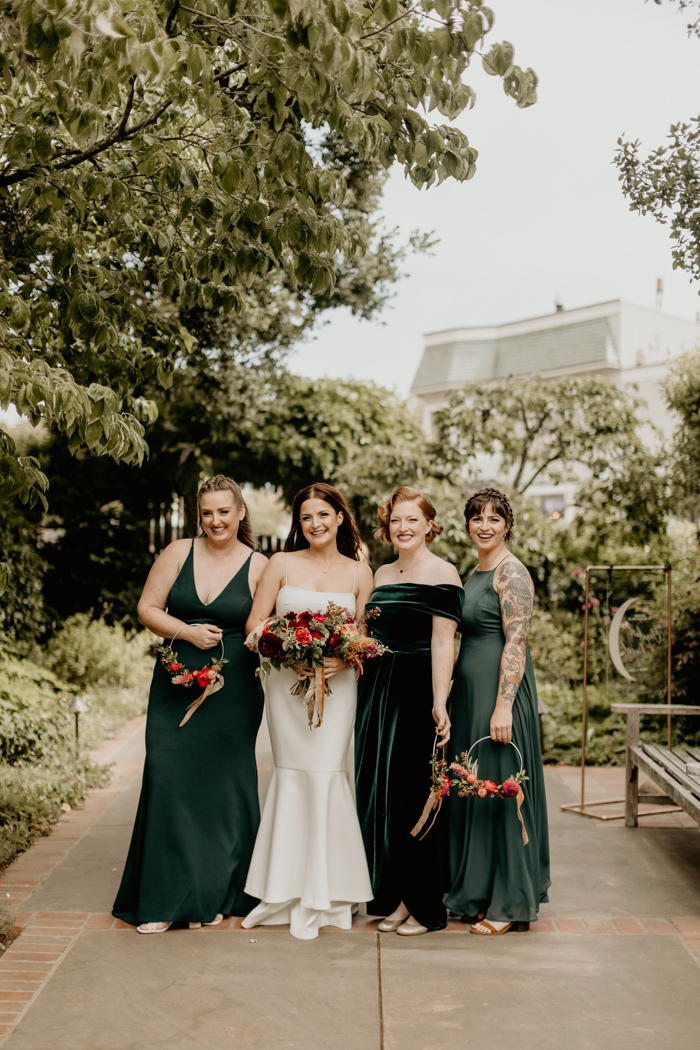 The Outdoor Art Club has a lush garden combined with the dark wood of the clubhouse, and it inspired us to use rich jewel tones like emerald and ruby. Then we dove into Pinterest and in the course of gathering vintage-inspired ideas, we came across old pictures of couples standing in front of giant "paper moons". We immediately fell in love with the idea of incorporating that sweet, retro romance into our day. Our brilliant planners took those ideas and made them a reality.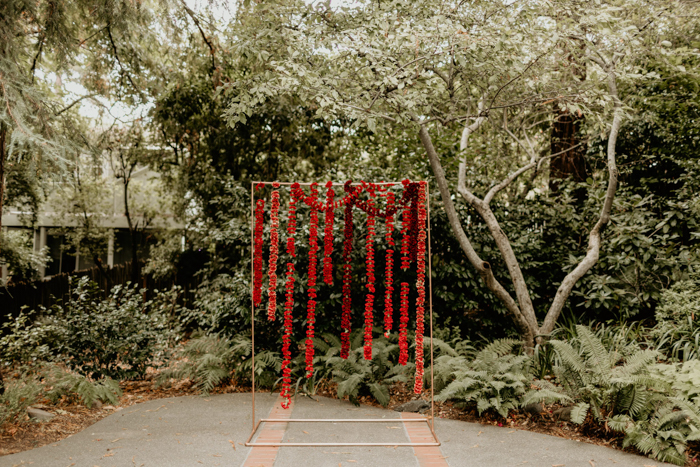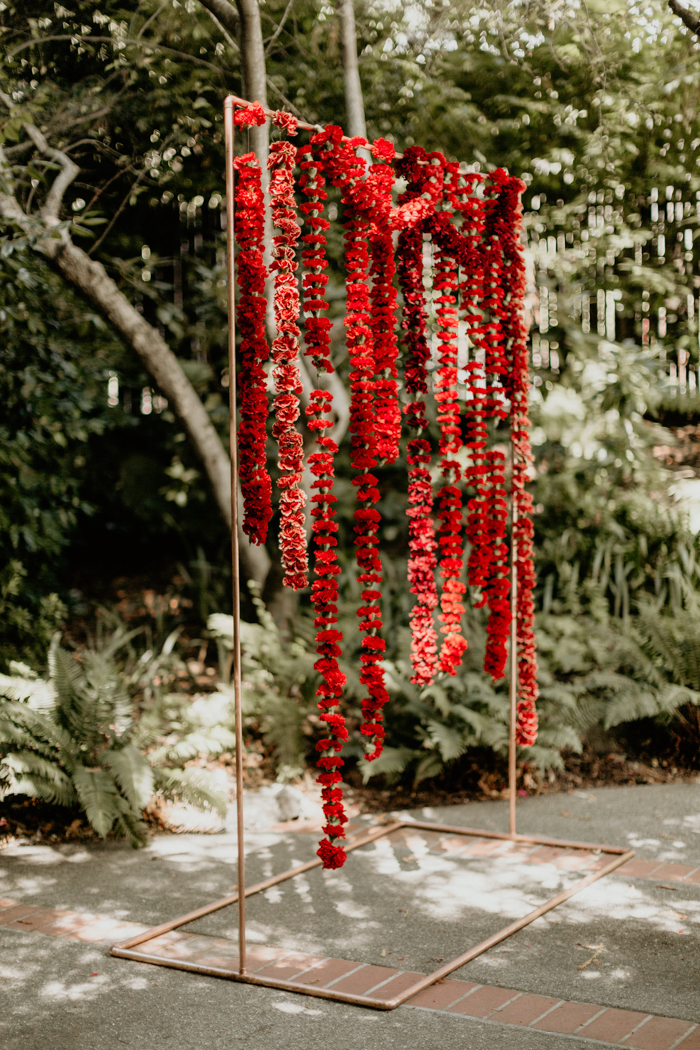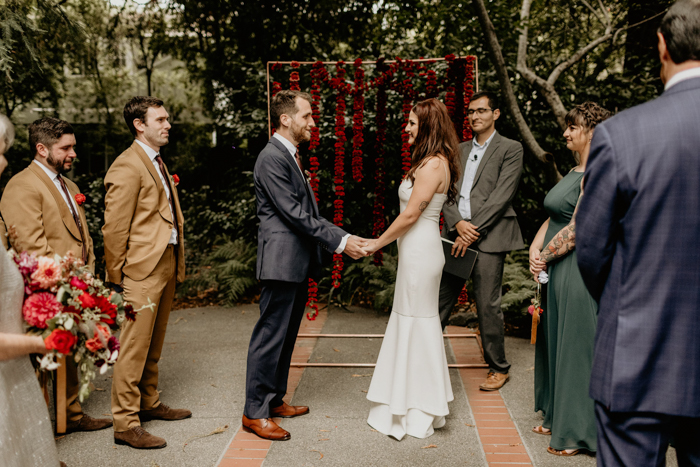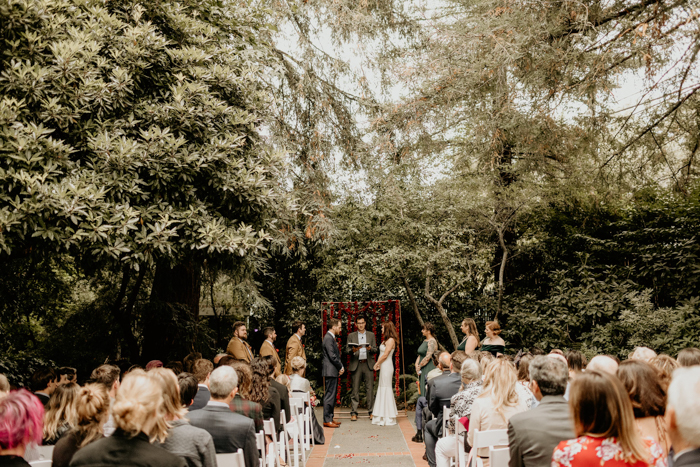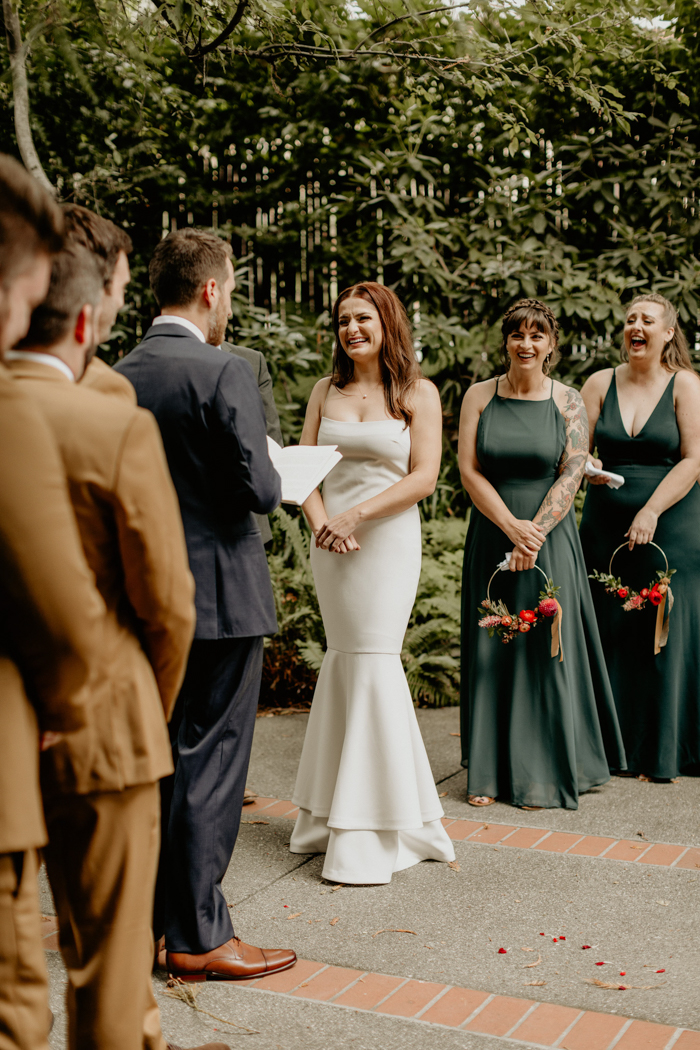 Reciting our vows will always stand out as a really special moment. We wrote personalized vows in secret and when it came time to deliver them in person we, our wedding party, and pretty much everybody else there broke down in happy tears. Also, our photographer planned a very special sunset photo session after dinner that took place in a forested park near the venue. Getting the chance to step away from the noisy party and just have a quiet, magical moment to ourselves was truly unforgettable.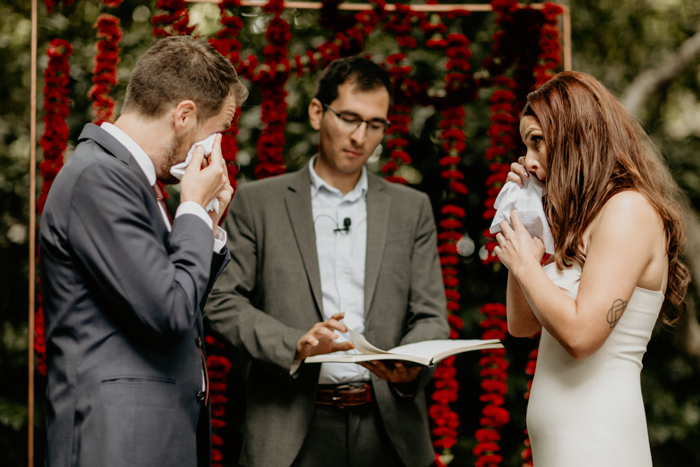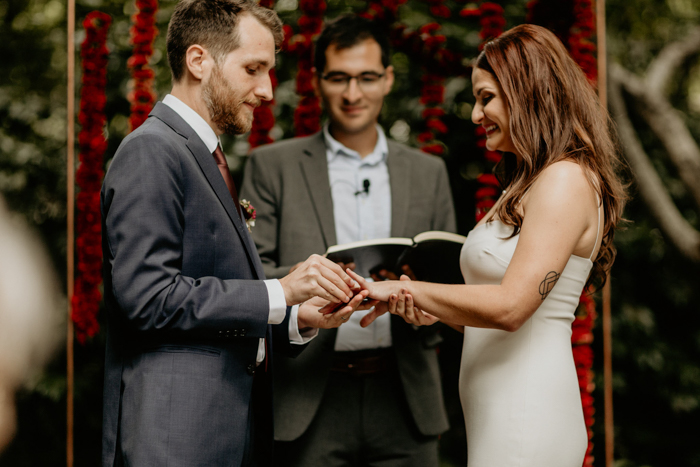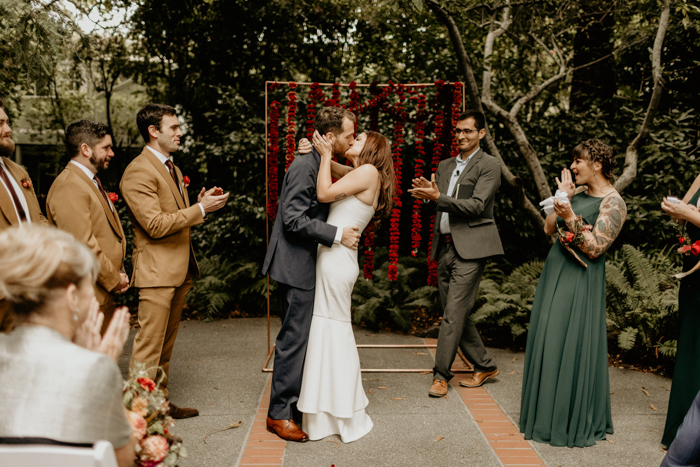 Our processional song was "Sea of Love" by Cat Power, and it was played and sung live on autoharp by one of Elizabeth's bridesmaids. Such a special gift!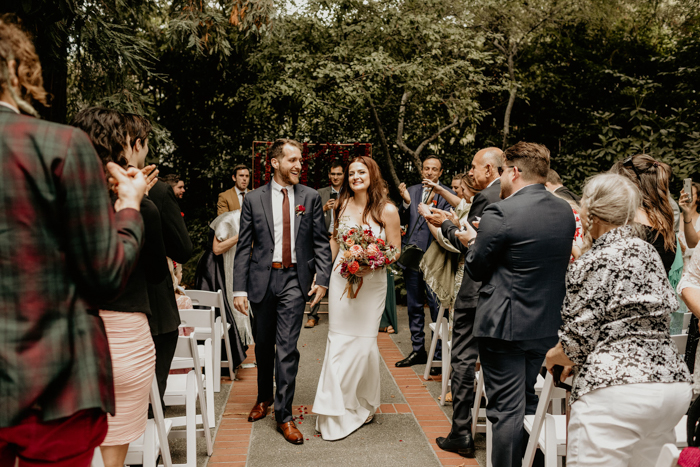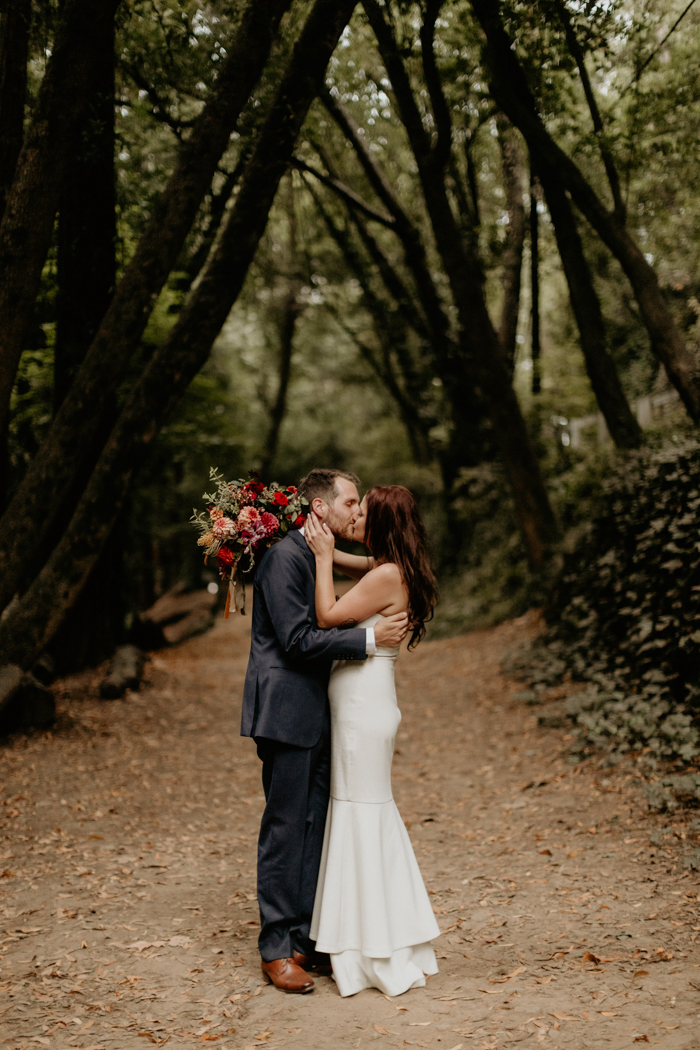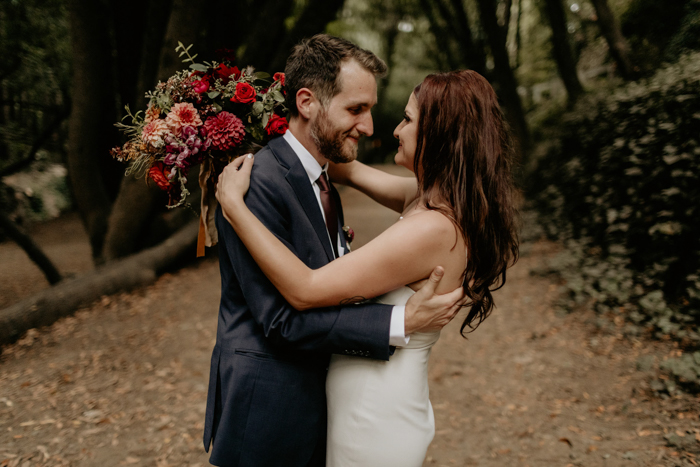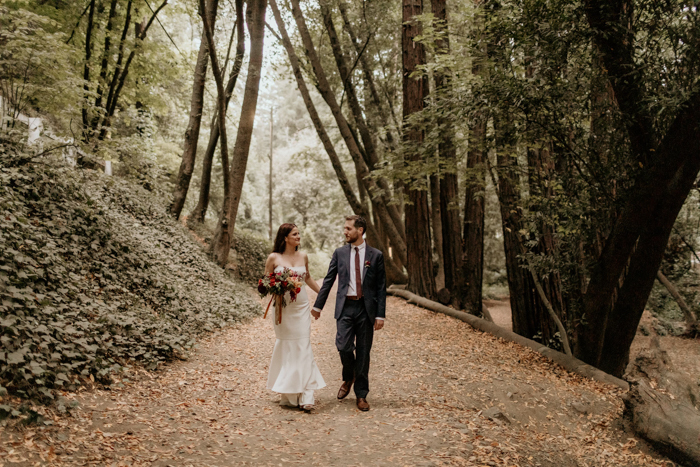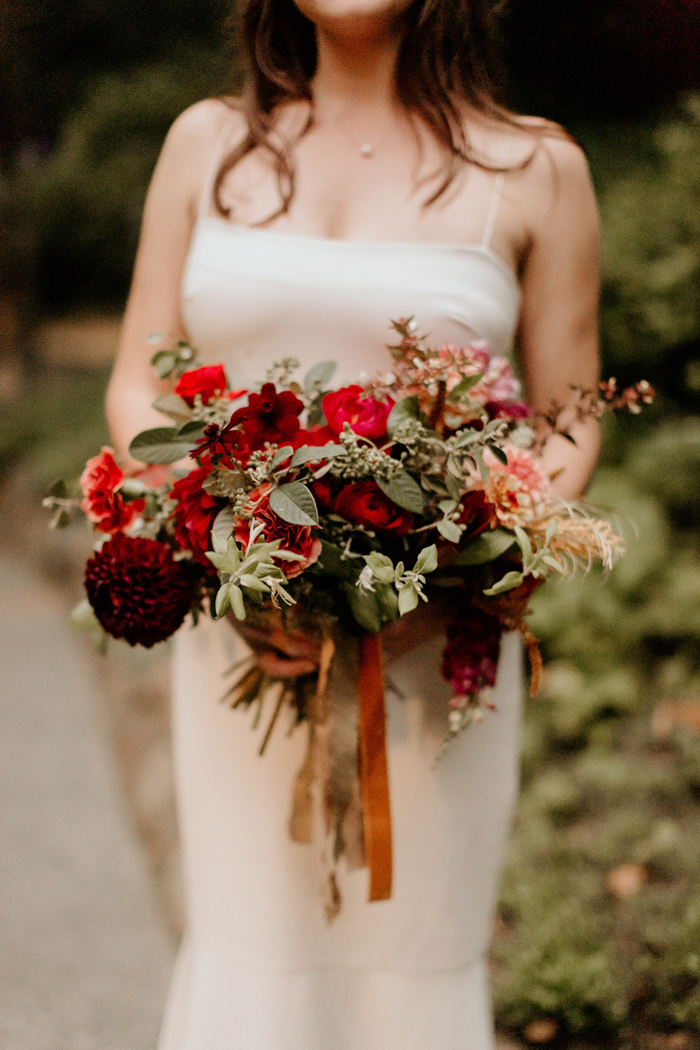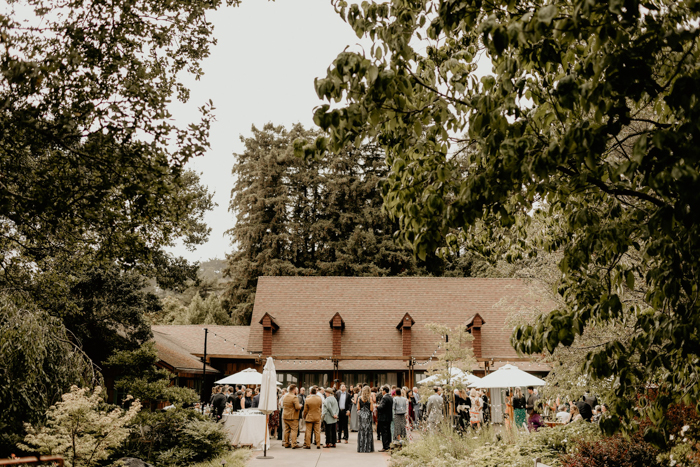 Our team of two fantastic planners (Riley Loves Lulu) were fantastic and absolutely integral to the process. Not only did they help us find an excellent caterer and florist, they really helped us bring our very specific vision for the wedding to life. From the beginning, we had the idea of having a large 1920s-style moon hanging behind us during dinner. When it became clear that our intended vendor wouldn't be able to deliver on that, Jessica, one of our planners, had her mother paint the moon by hand. It was gorgeous and exactly what we imagined.
When it came time for the big day, Jessica and Lisa had everything running like a well-oiled machine. Neither one of us ever had to consider whether something was going to be in the right place at the right time. It just was. That feeling of relief, knowing that we were in good hands, was priceless.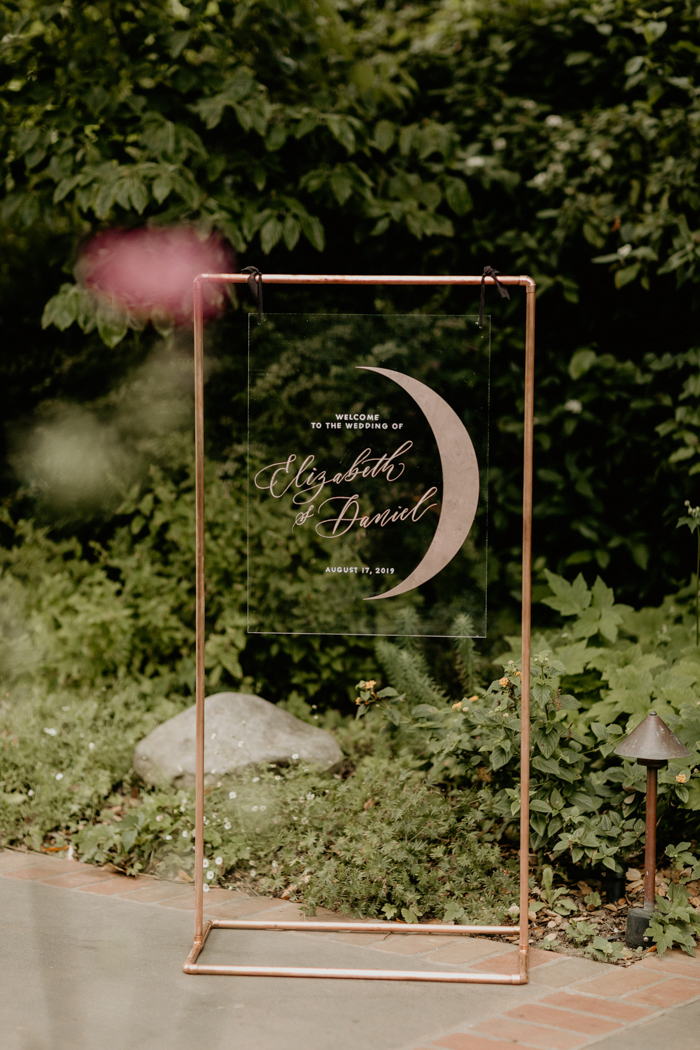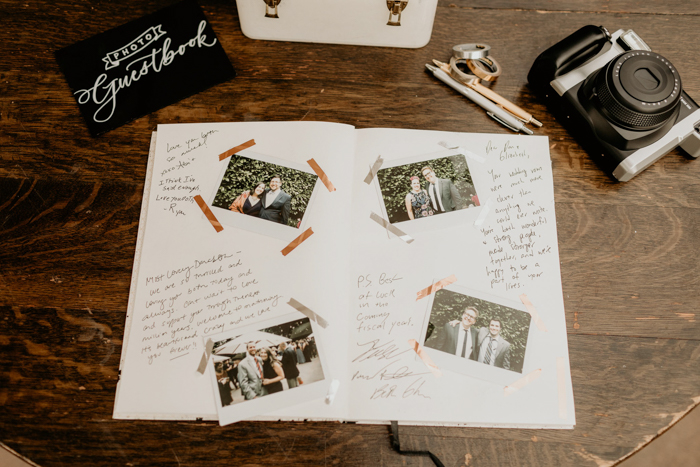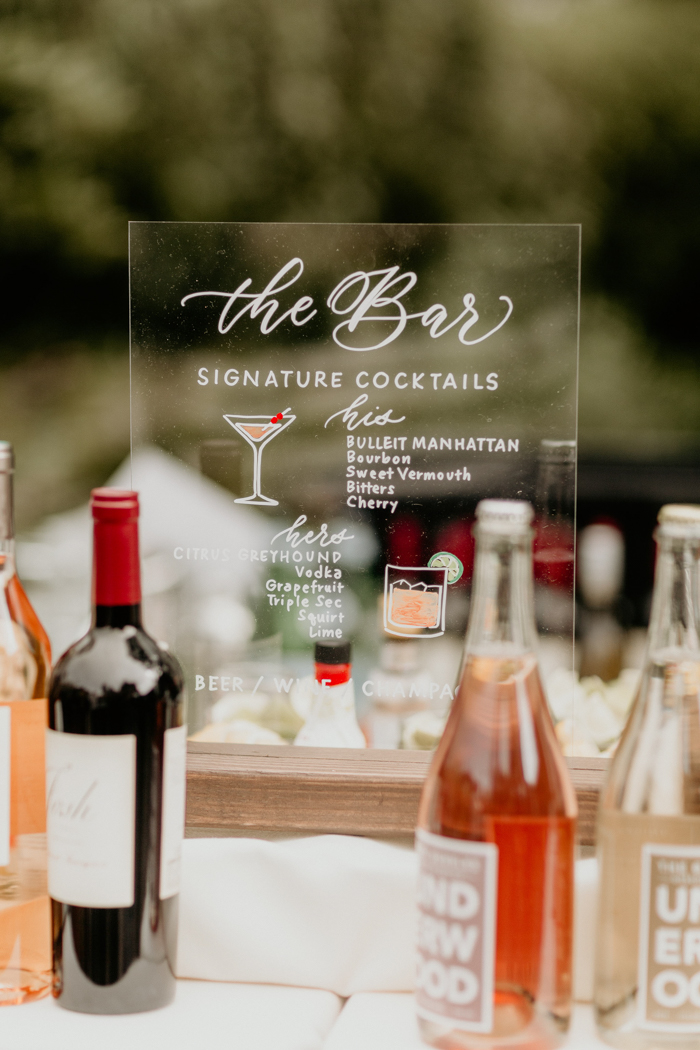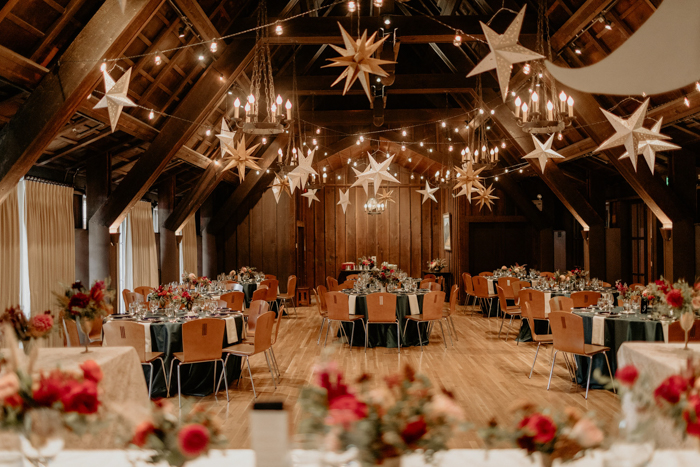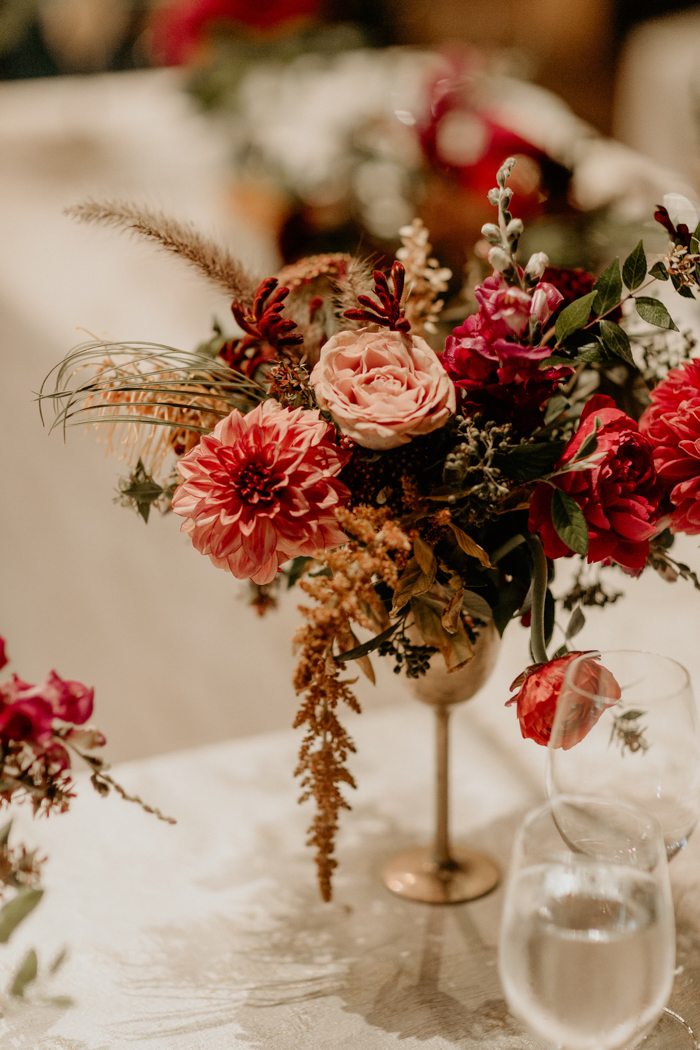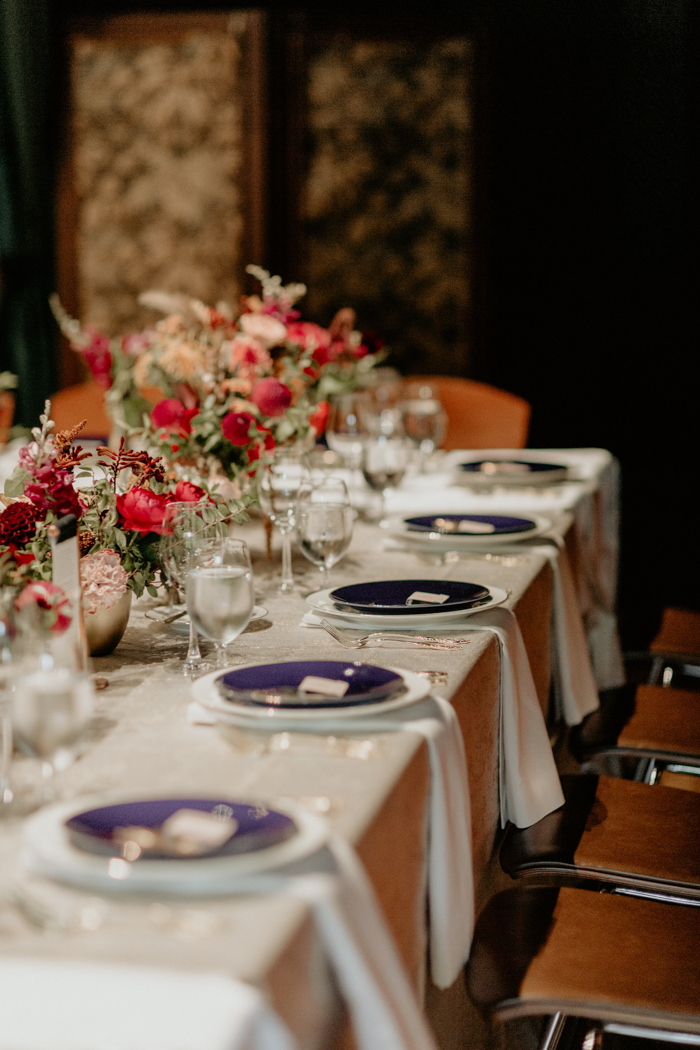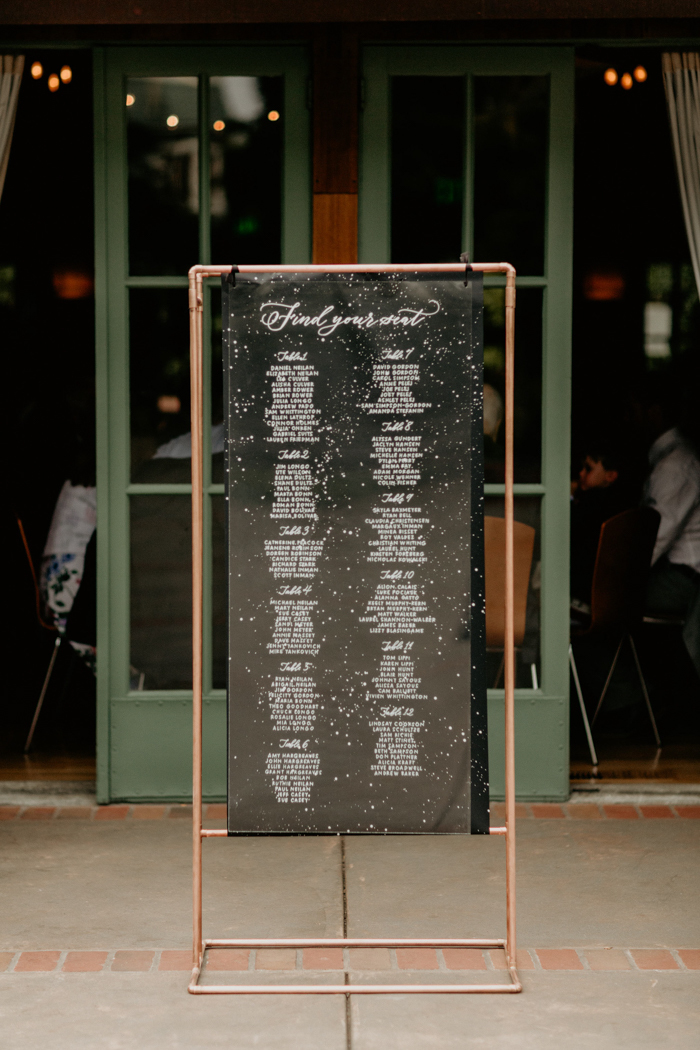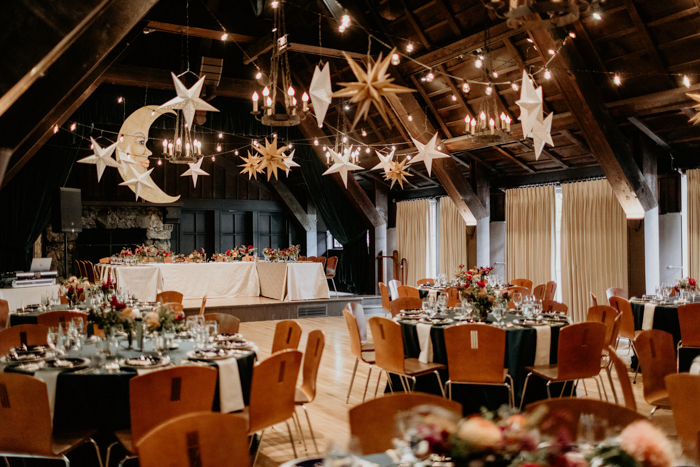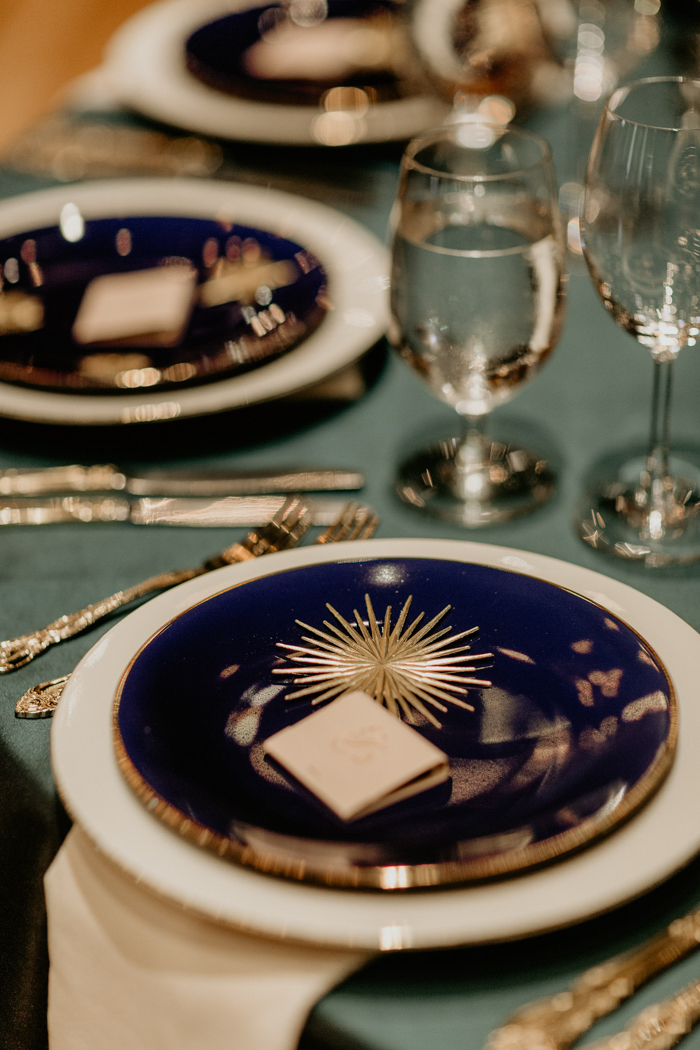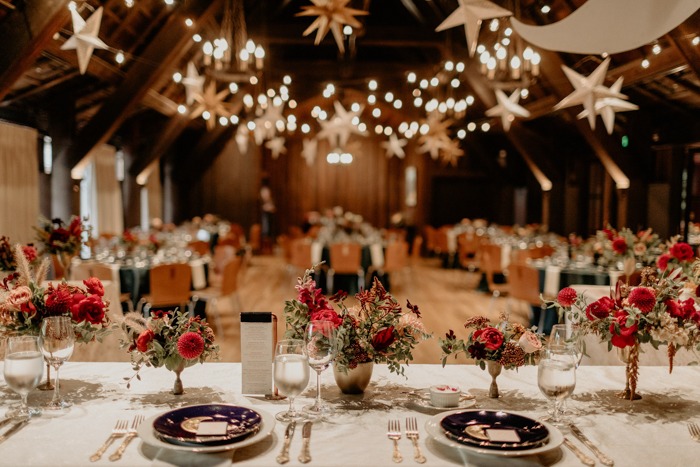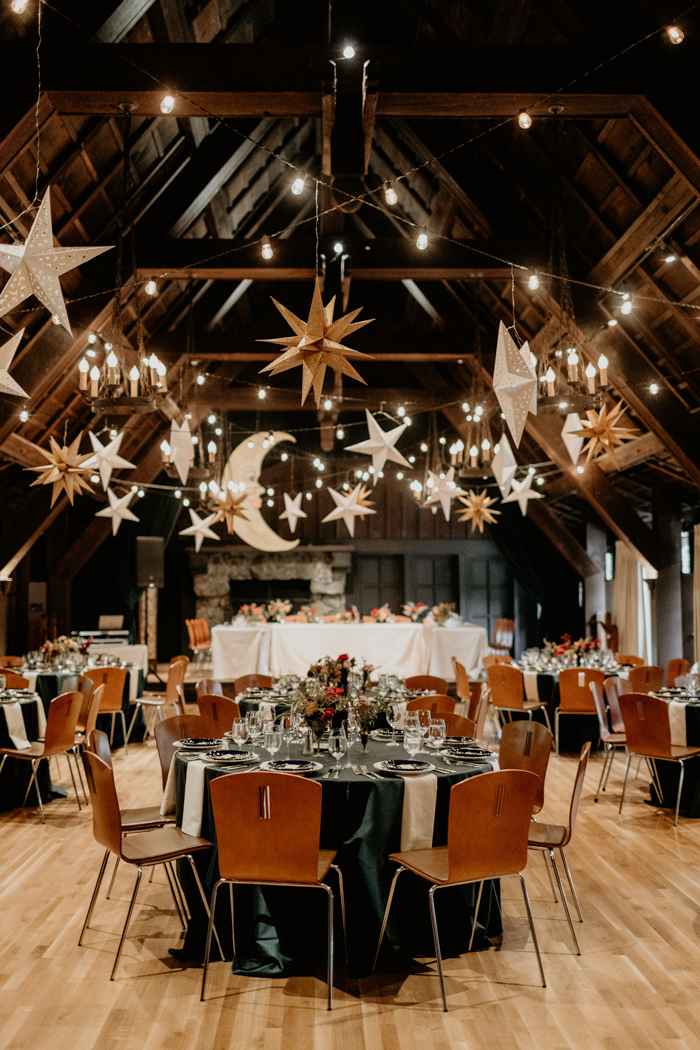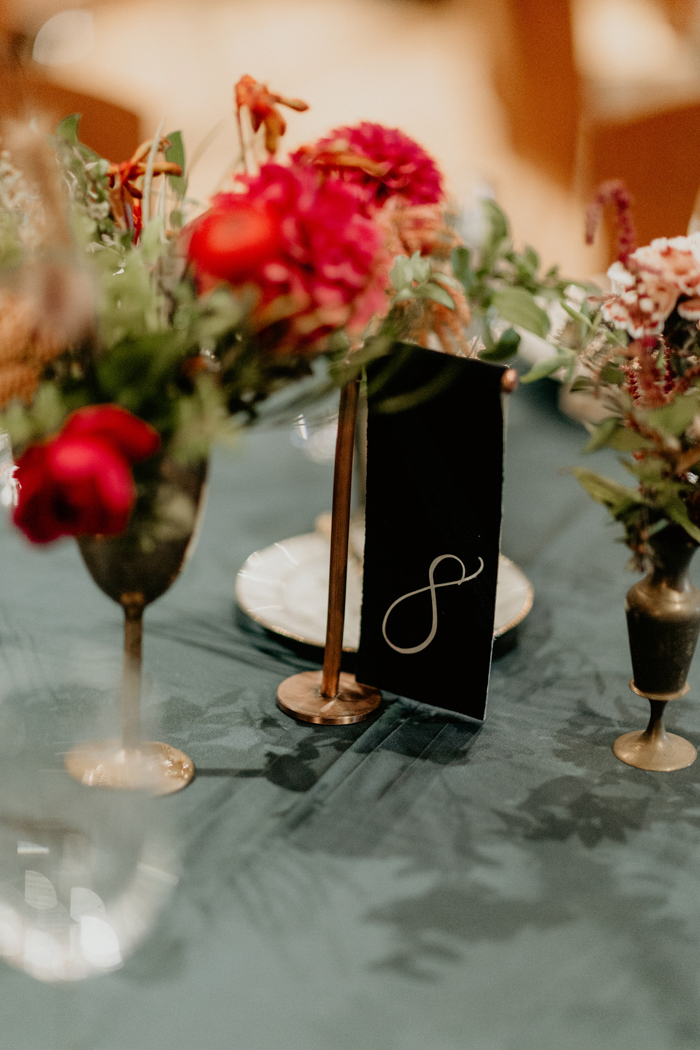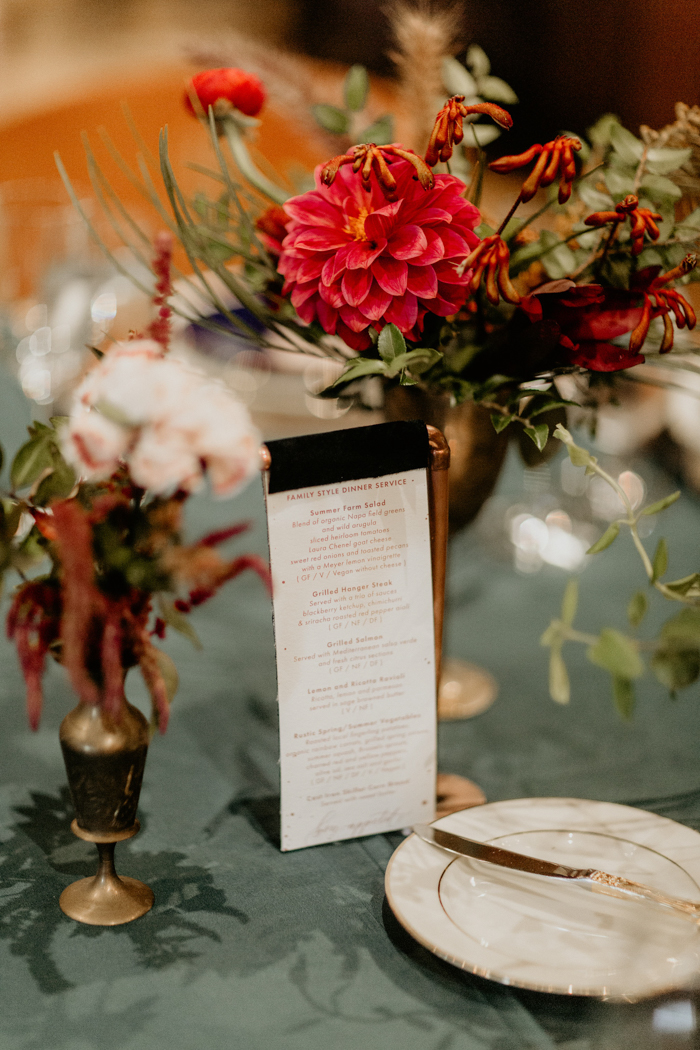 RECOMMENDED READING: 7 Celestial Wedding Ideas to Leave Your Guests Starry-Eyed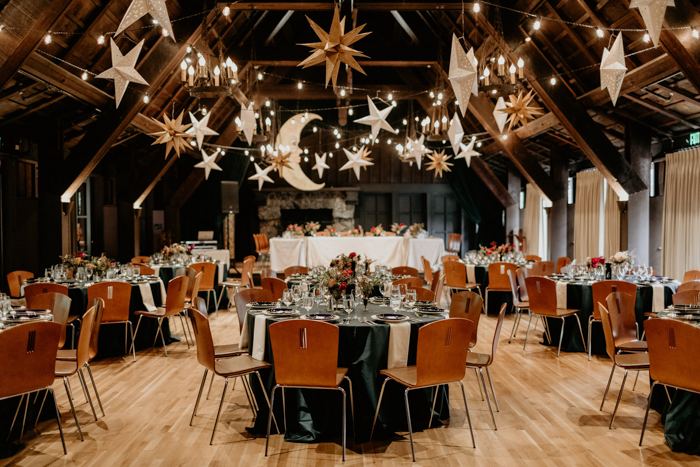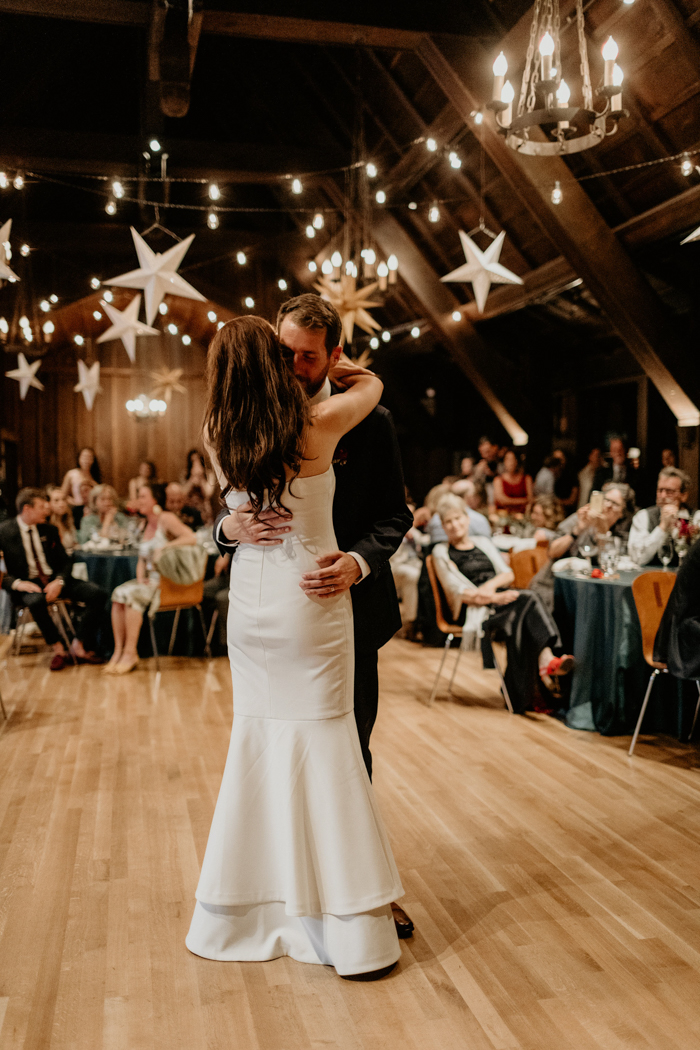 Congratulations, Dan and Elizabeth, and many thanks to Riley Loves Lulu for sharing their day with Junebug! Searching for more celestial wedding ideas? This vintage-inspired celestial wedding at Millwick in Los Angeles will drive you wild (in the best way).