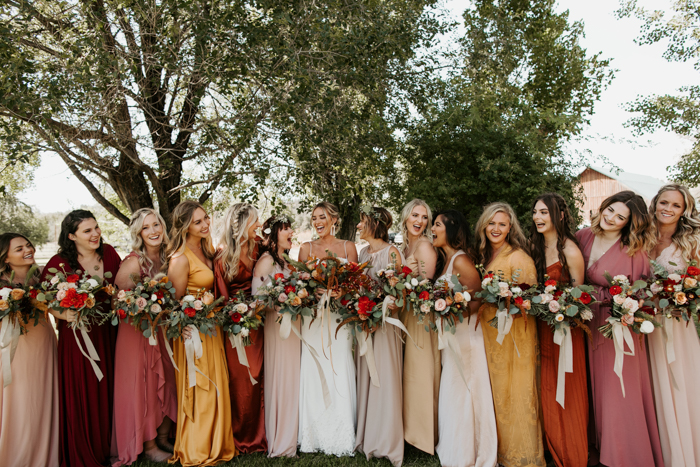 Calling all rustic, boho babes! Hannah and Christopher's magical day at Long Hollow Ranch will have you dreaming all the free-spirited, DIY wedding dreams. If you get weak over sentimental moments, fair warning—Autumn captured all the sweet emotions between this bride and groom. We're obsessing over the color palette Hannah chose for her babes to wear, and just wait until you see all the wooden details at their ceremony site and outdoor reception! Fun fact: The couple chose to arrange their ceremony seating in a circle for a more intimate experience, and we love that idea! Get ready to be inspired by every little detail of Hannah and Christopher's wedding at Long Hollow Ranch!
The Couple:
Hannah & Christopher
The Wedding:
Long Hollow Ranch, Sisters, Oregon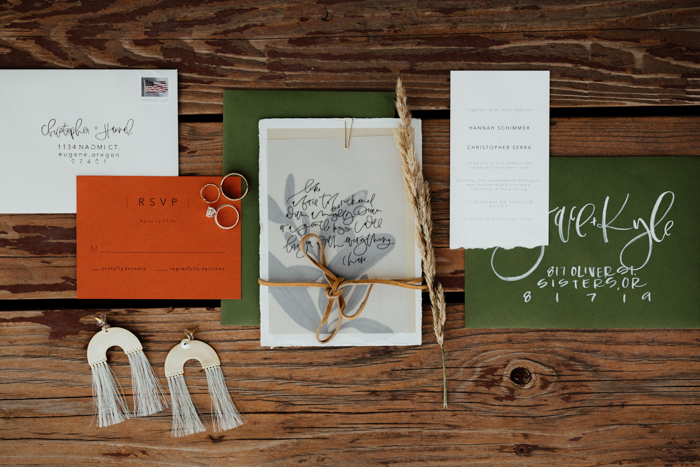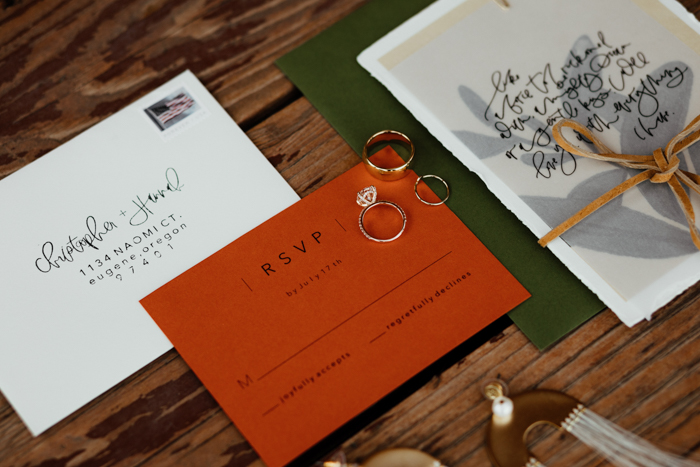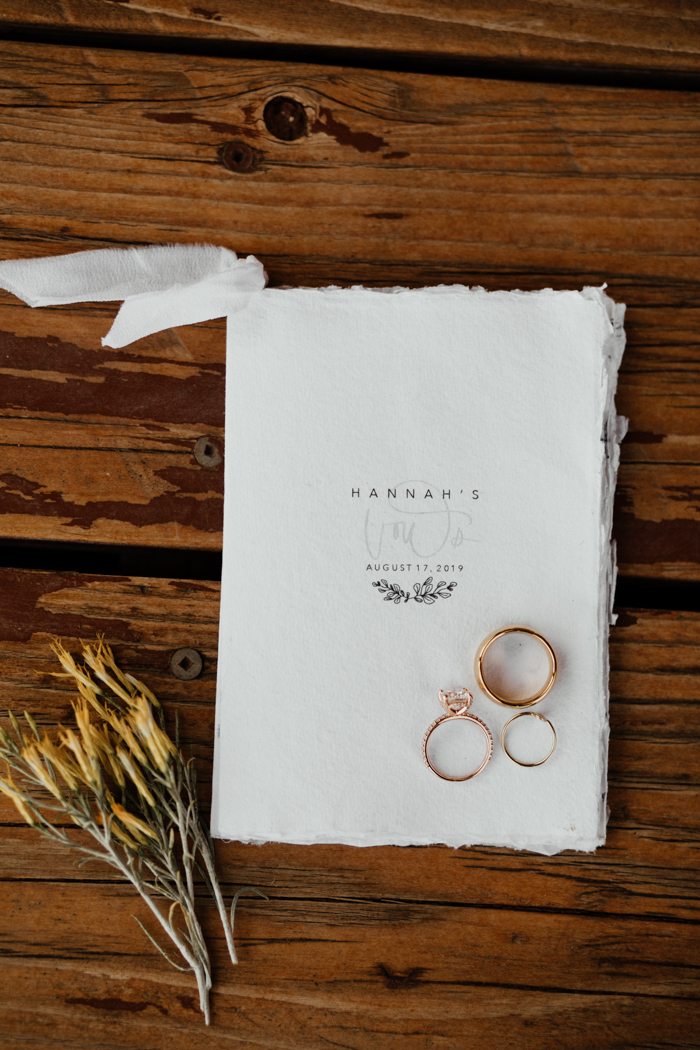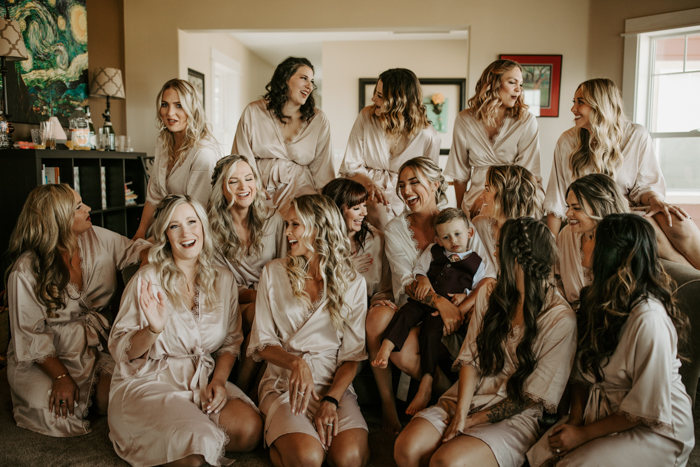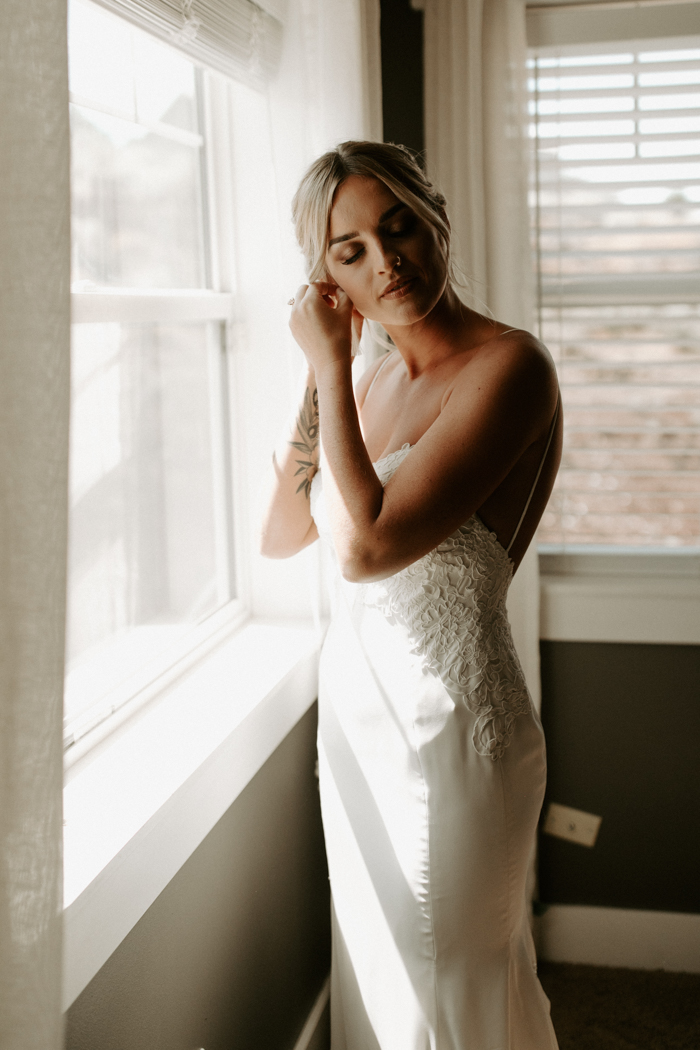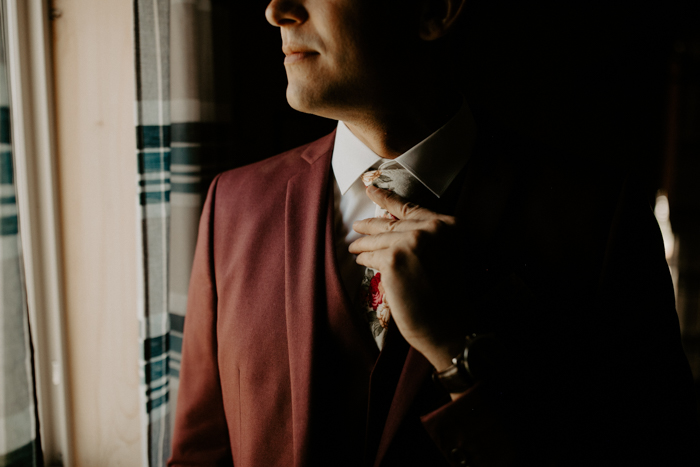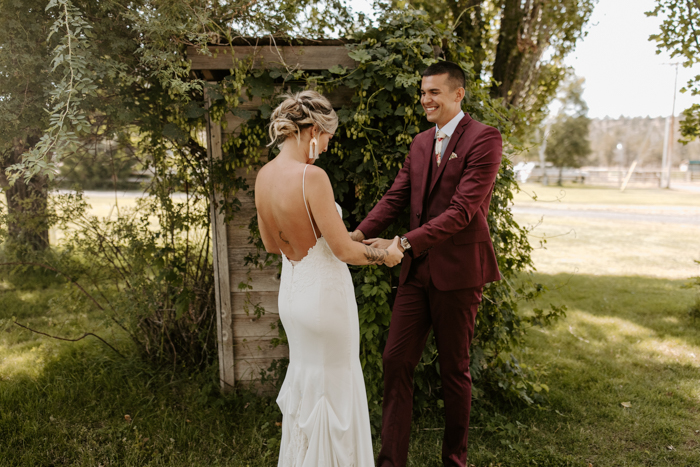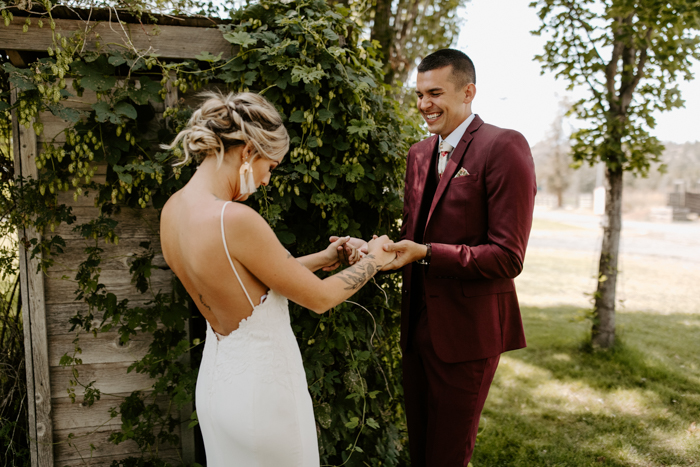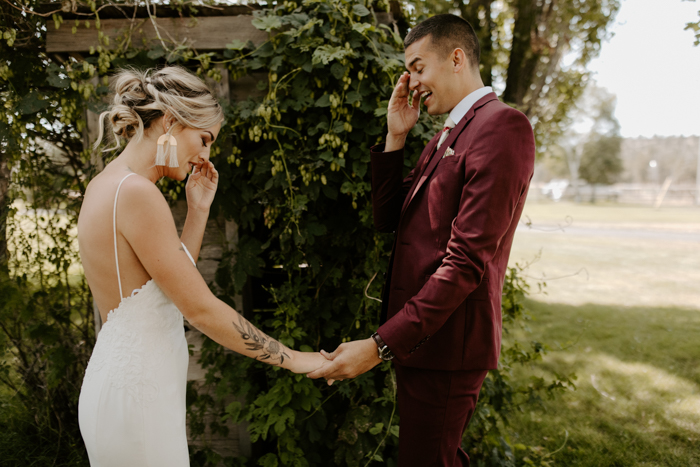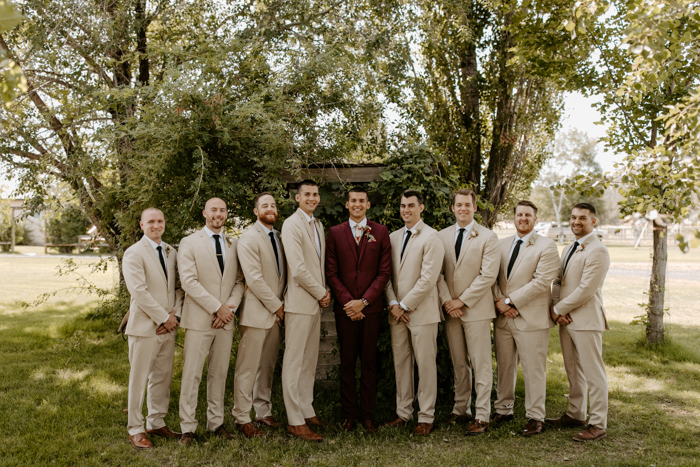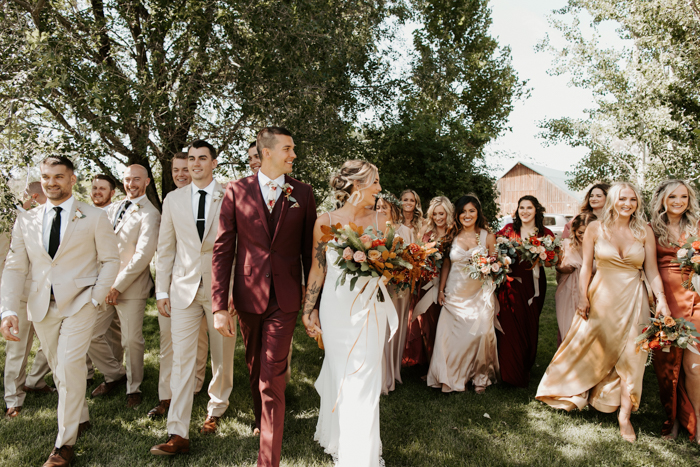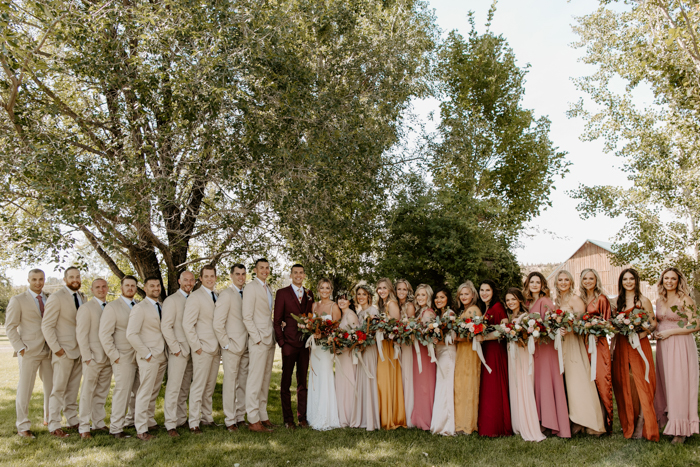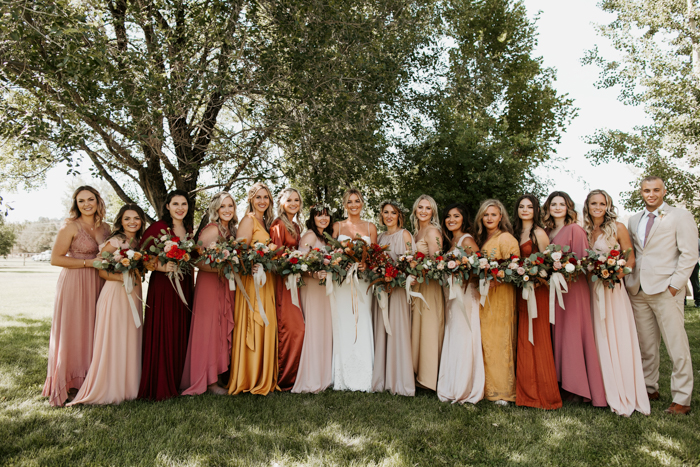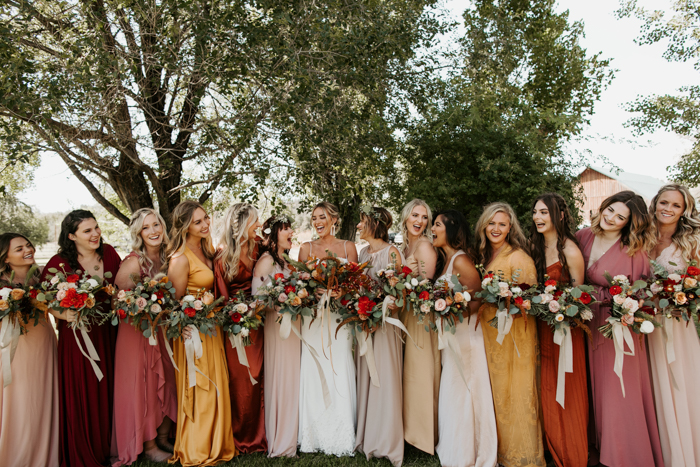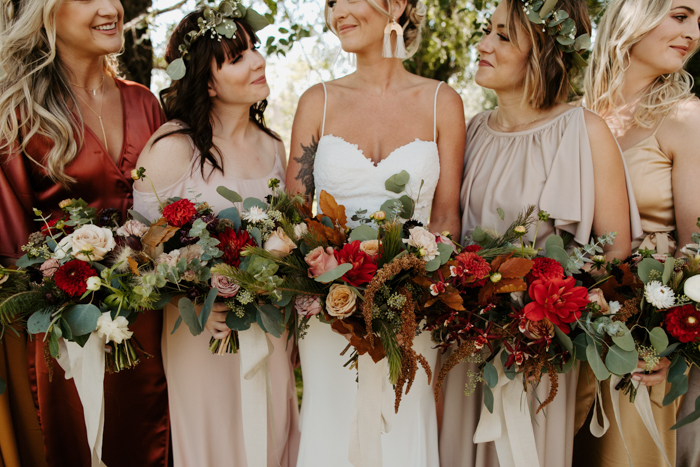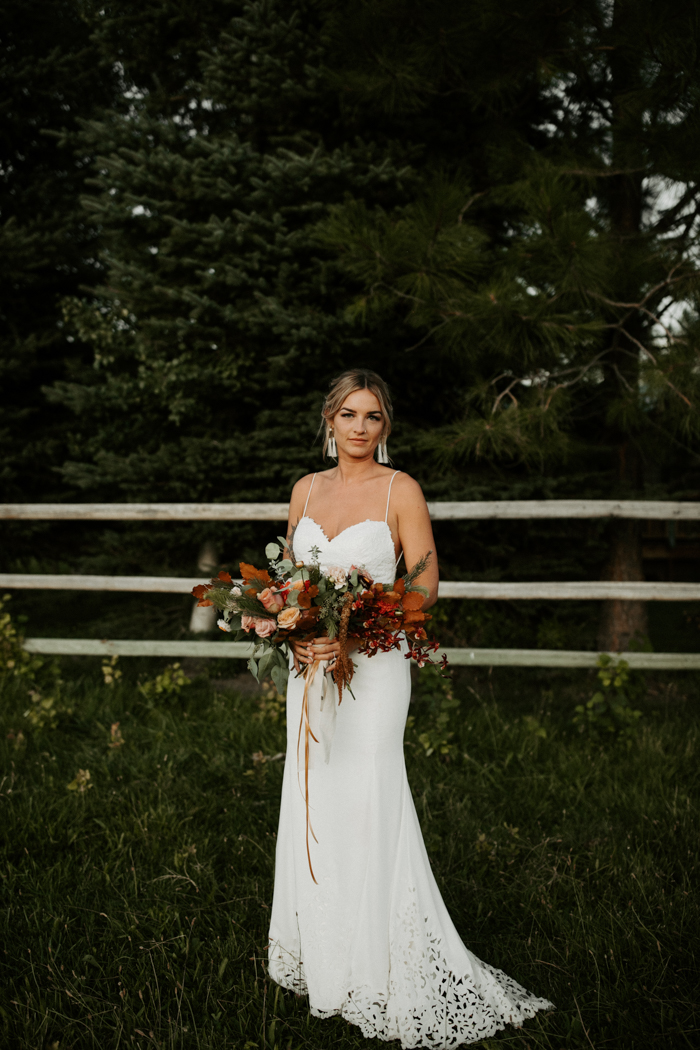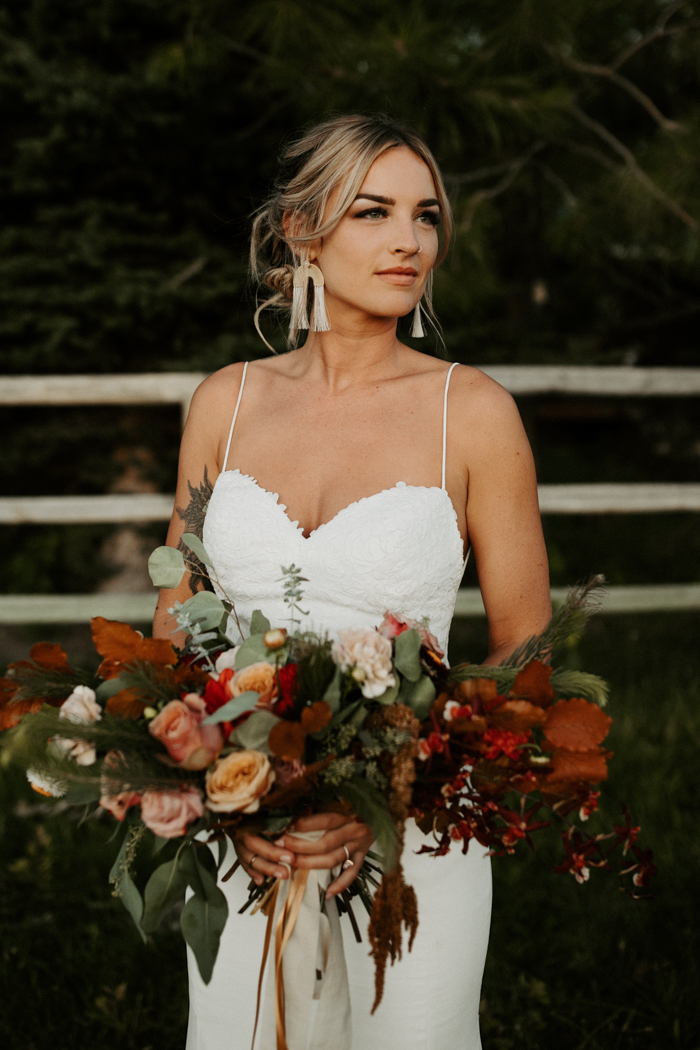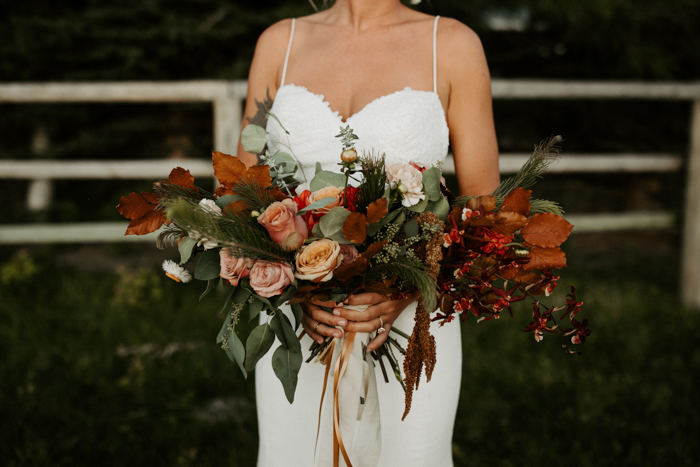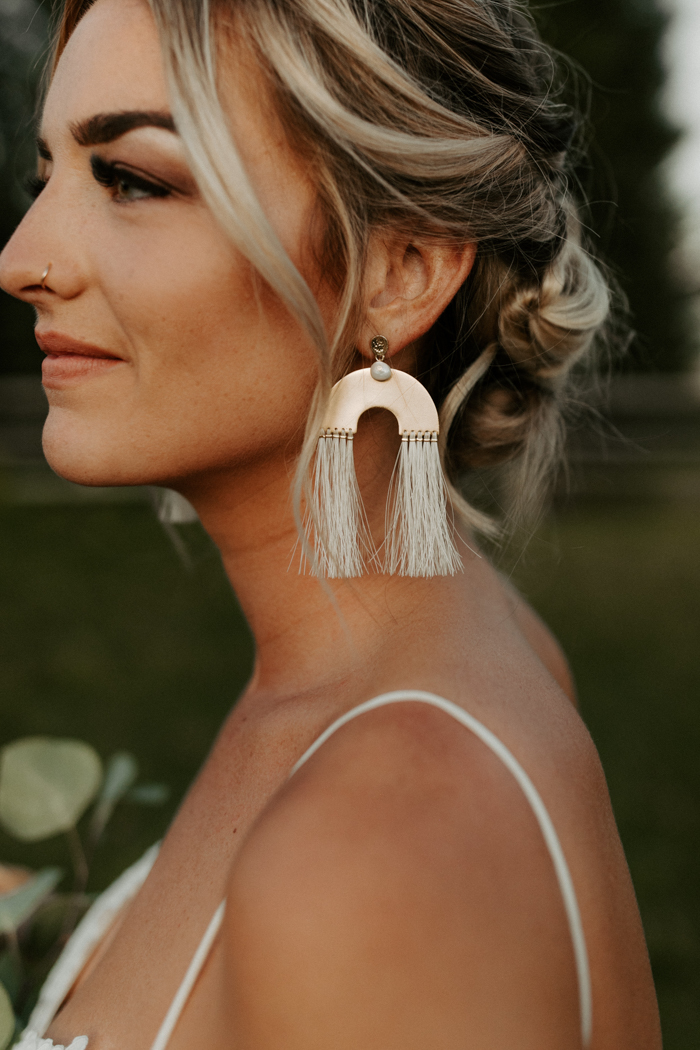 SHOP SIMILAR STYLES: Geometric Dangle Earrings ($14.99); Bridal White Arch Shaped Earrings ($27.00); White Porcelain Geometric Earrings ($40.00); Gold Arch Earrings ($20.00); Minimalist Gold Arch Earrings ($36.83)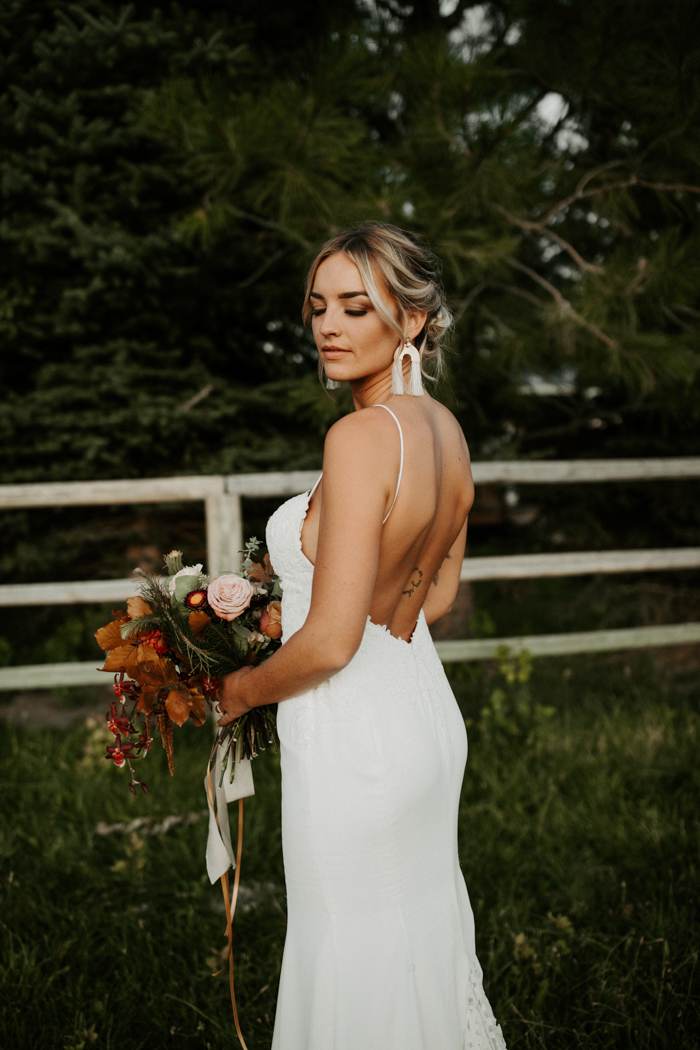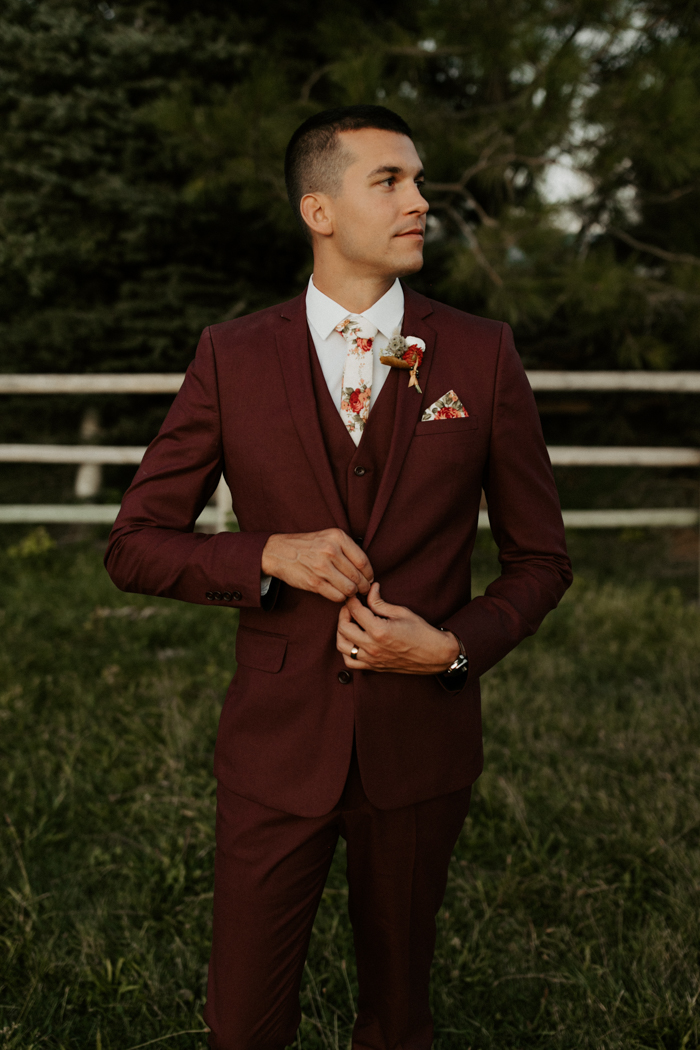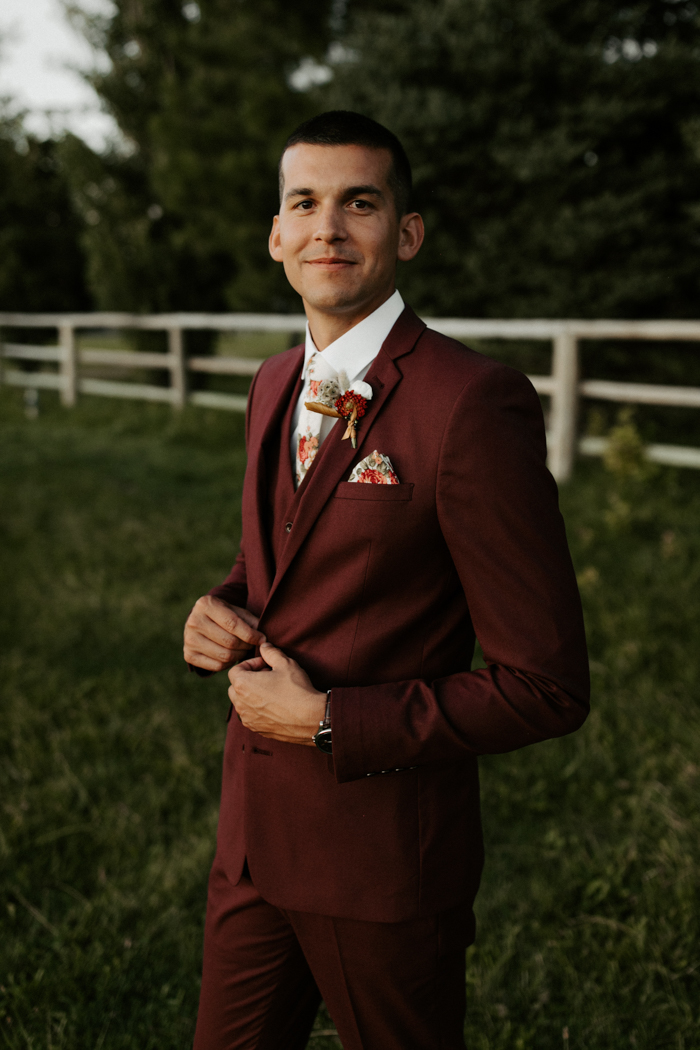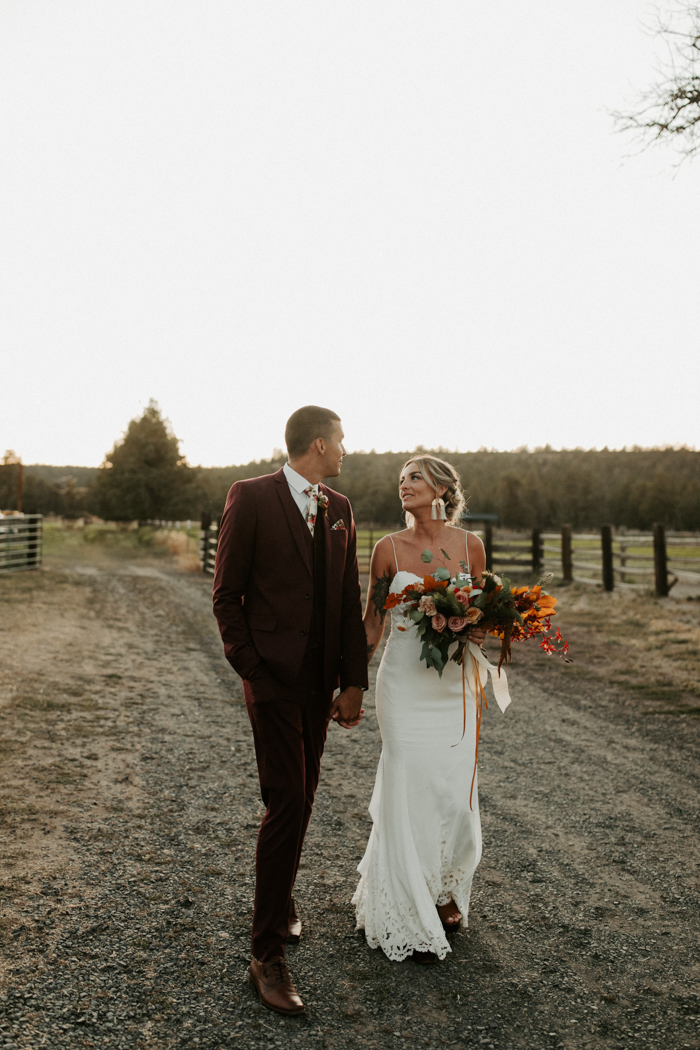 We decided to do a round seating set up, rather than the normal straight rows. It created a really intimate vibe for the ceremony, and for us, made it feel like each of the people there were an active part of our wedding. Everyone was close in proximity, but also in an emotional way and I really loved the closeness of it all.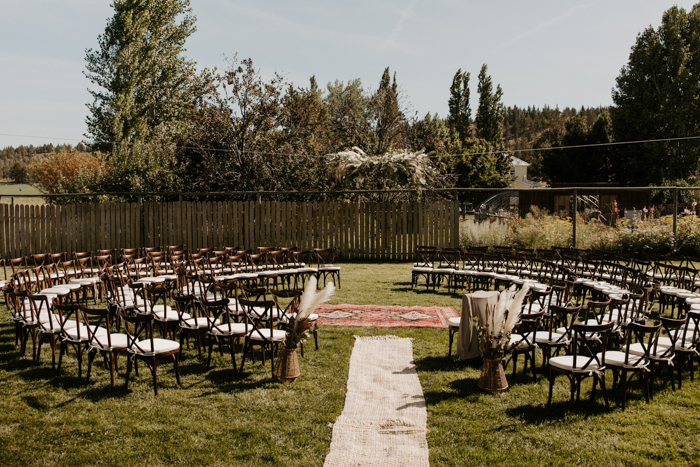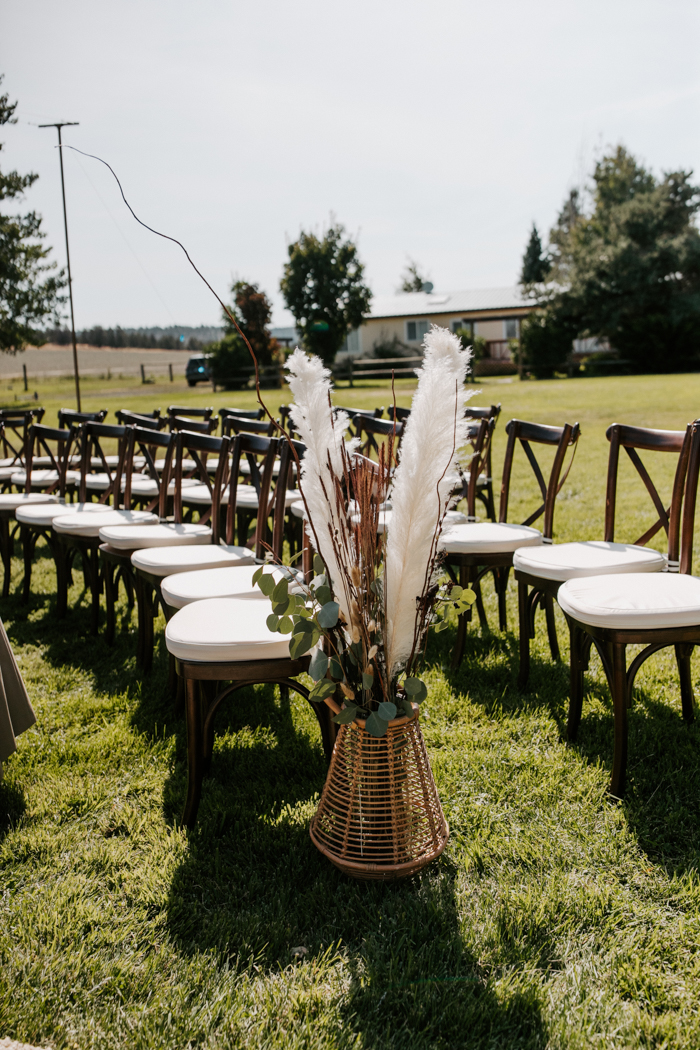 SHOP SIMILAR STYLES: Priscilla Large Rattan Vase ($39.00); Bistro 12" Rattan Planter + Stand ($99.00); Rattan Lantern ($78.00); Skye Rattan Stool ($39.00)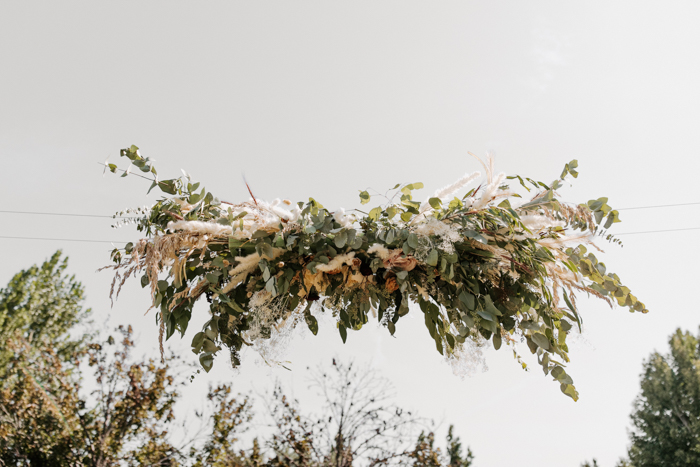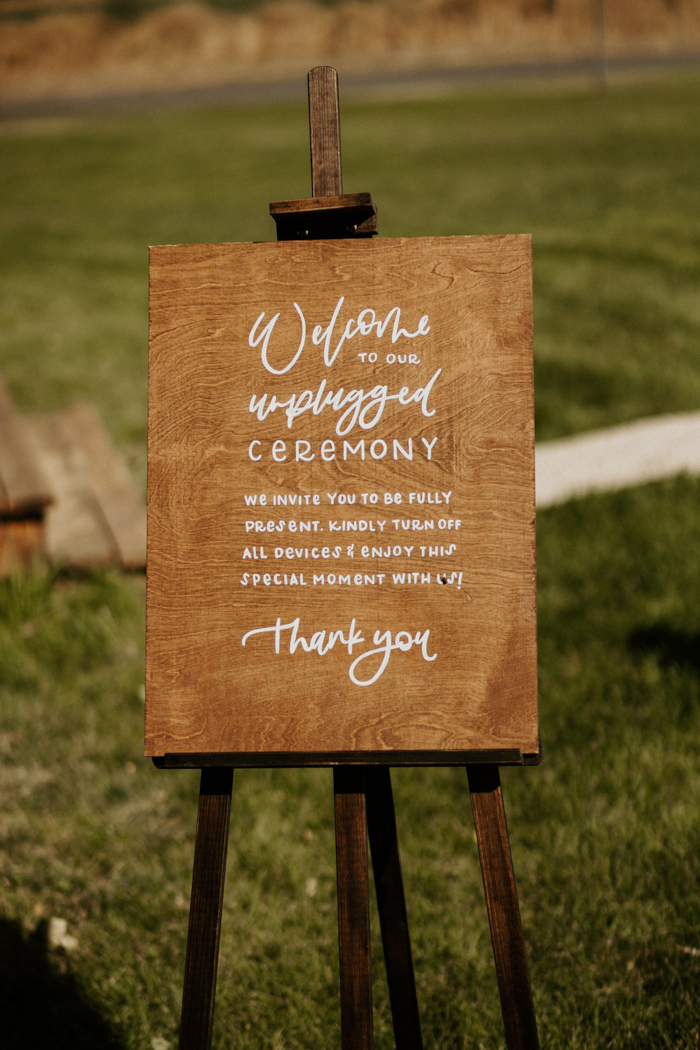 SHOP SIMILAR STYLES: Unplugged Ceremony Sign Vinyl Decal ($24.00+); Wooden Unplugged Wedding Sign ($34.00+); Unplugged Ceremony Sign for Wedding ($49.95+); Vertical Wooden Wedding Sign ($31.45+); Vertical Rustic Wooden Wedding Sign ($49.00+)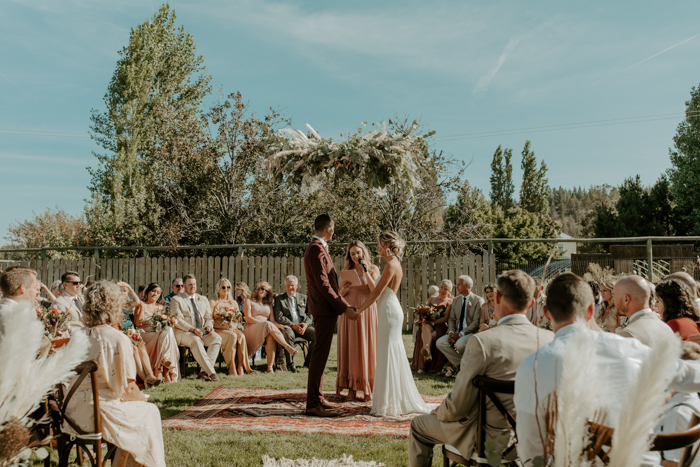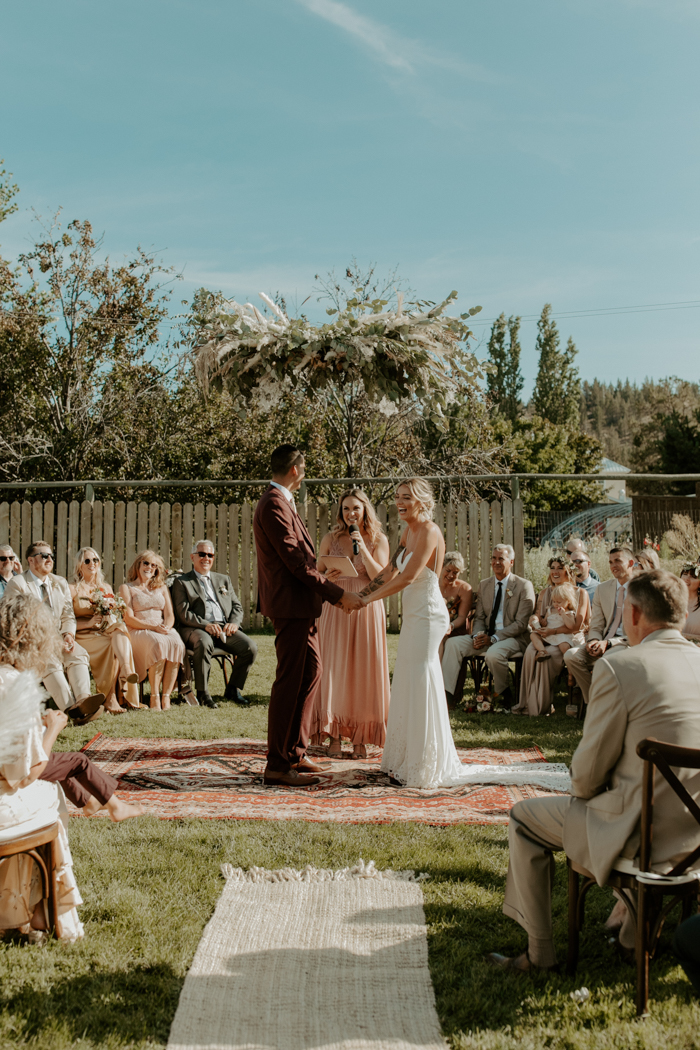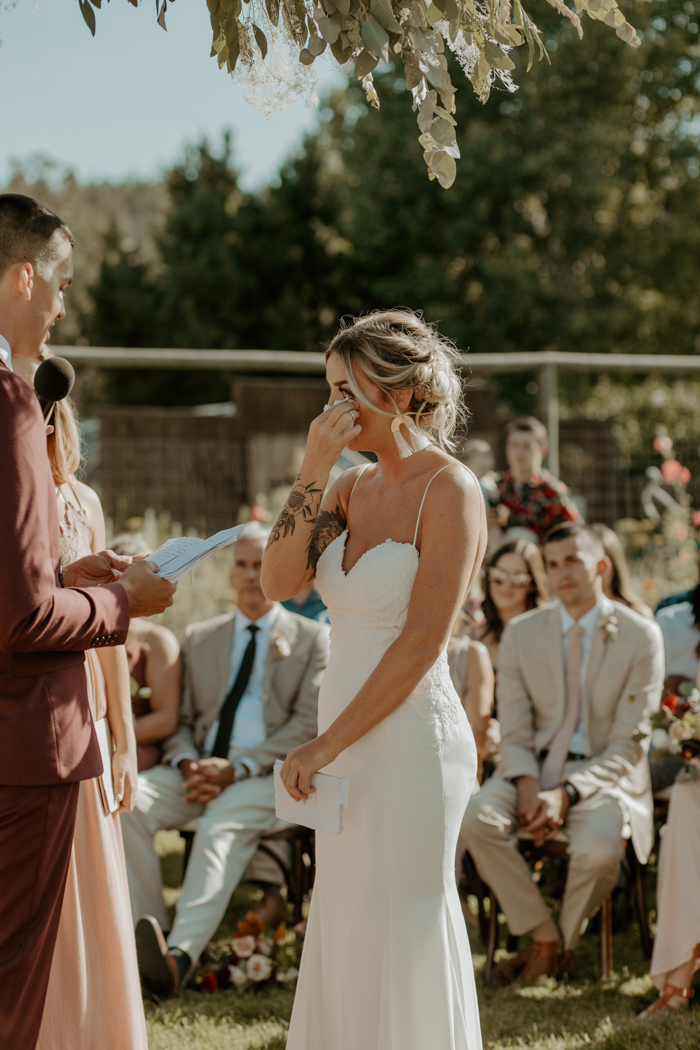 The most memorable part of the day was the emotion and love felt by all, throughout every step of the entire experience. Our wedding was the union of us as a couple, but more importantly the union of us as a family of three, with my 3 year old son.
It is easy to see and feel the love through the photos of the ceremony, reception and every moment in between and I will never forget how all of that felt for the three of us.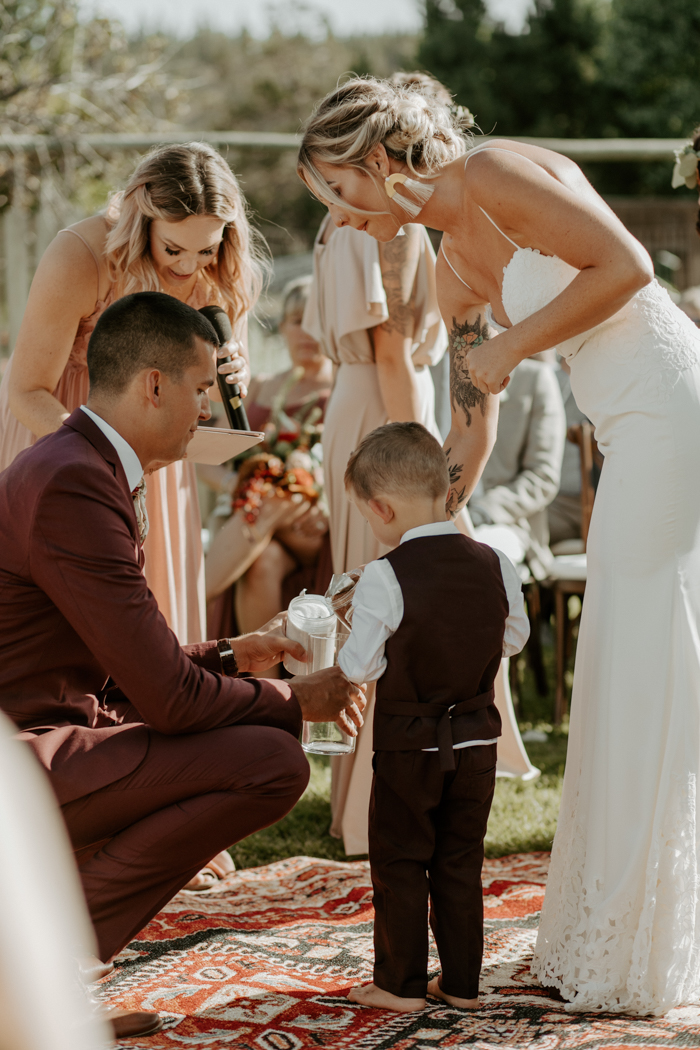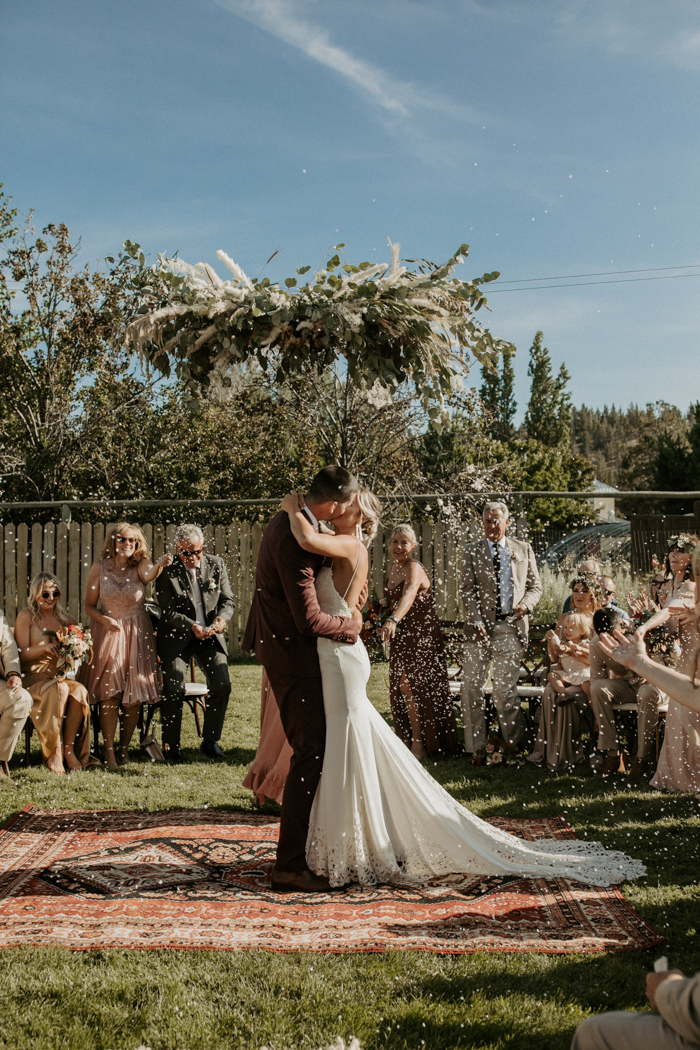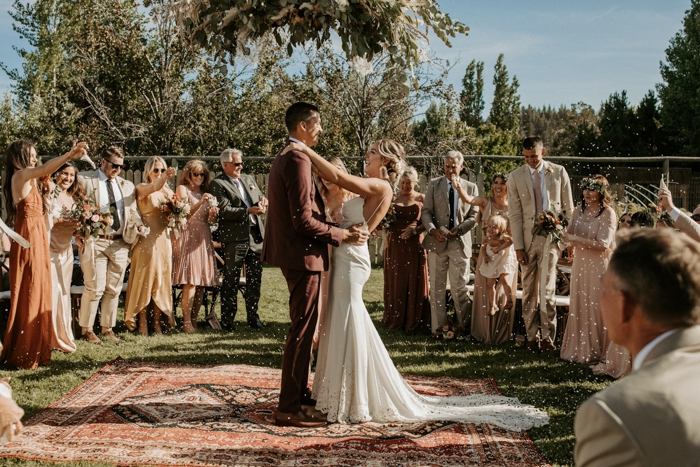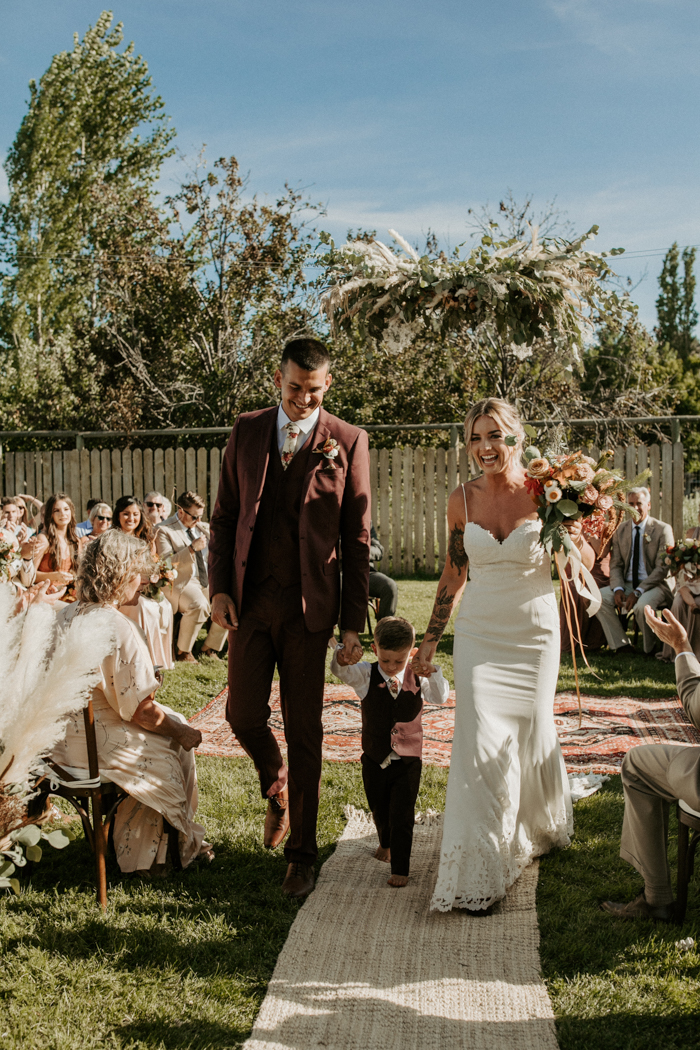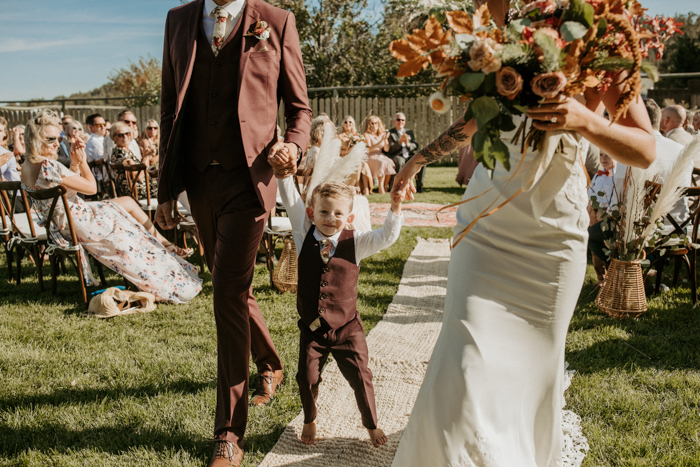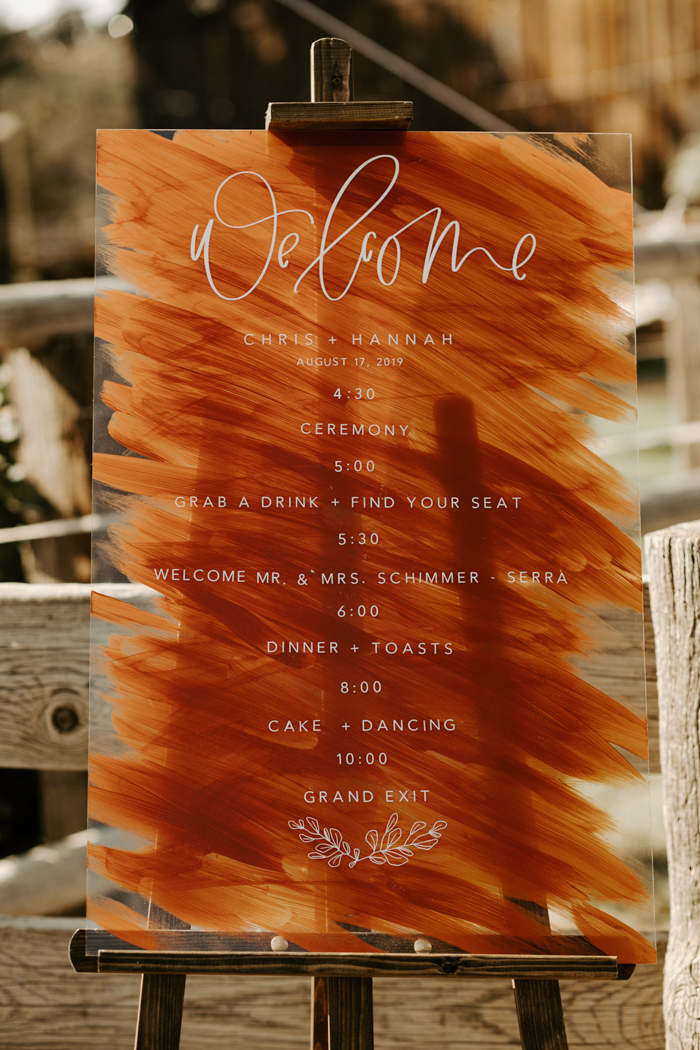 Less is more and to focus on what is important to you. It's so easy to get caught up in the million little things you are "supposed to" do. I realized quickly that it's so much more important and worth the time and effort to emphasize the things that really matter to you and let the other details go.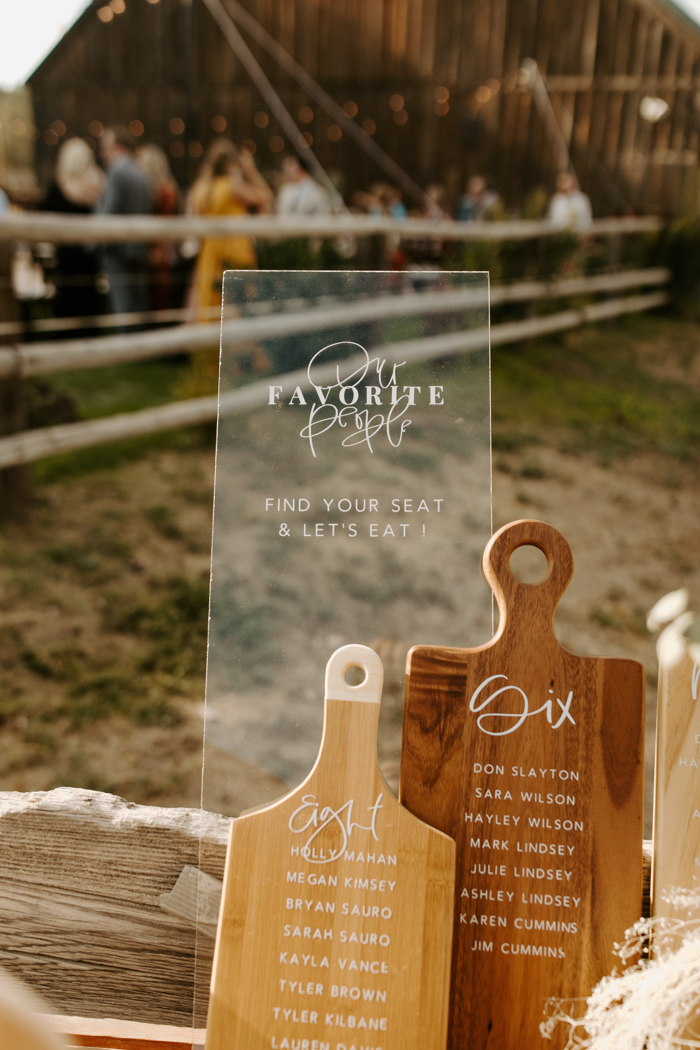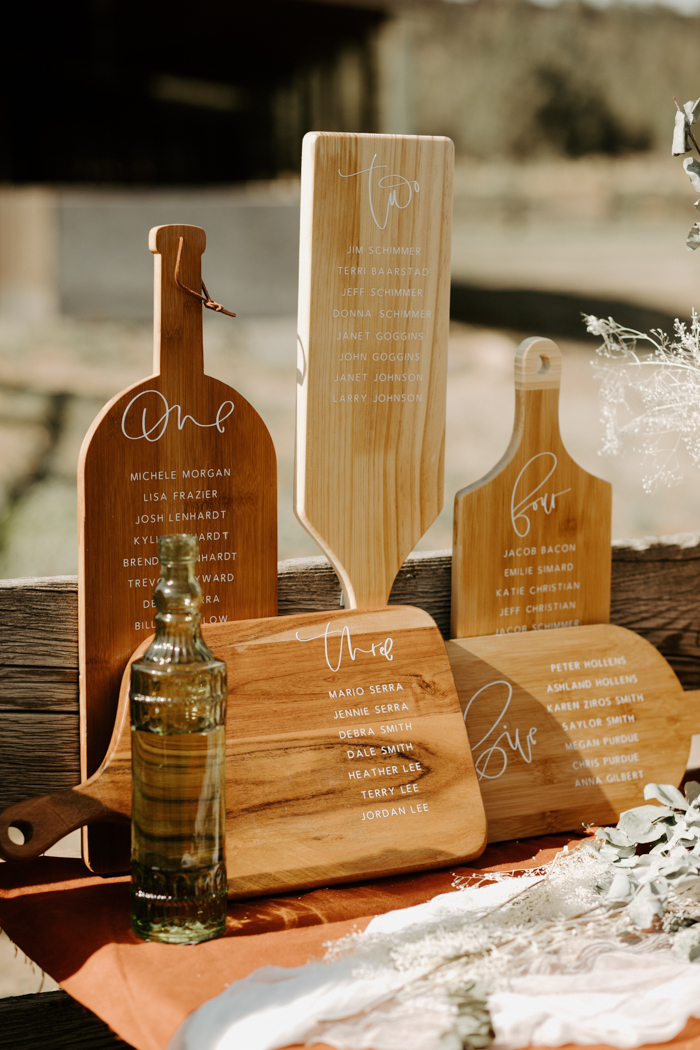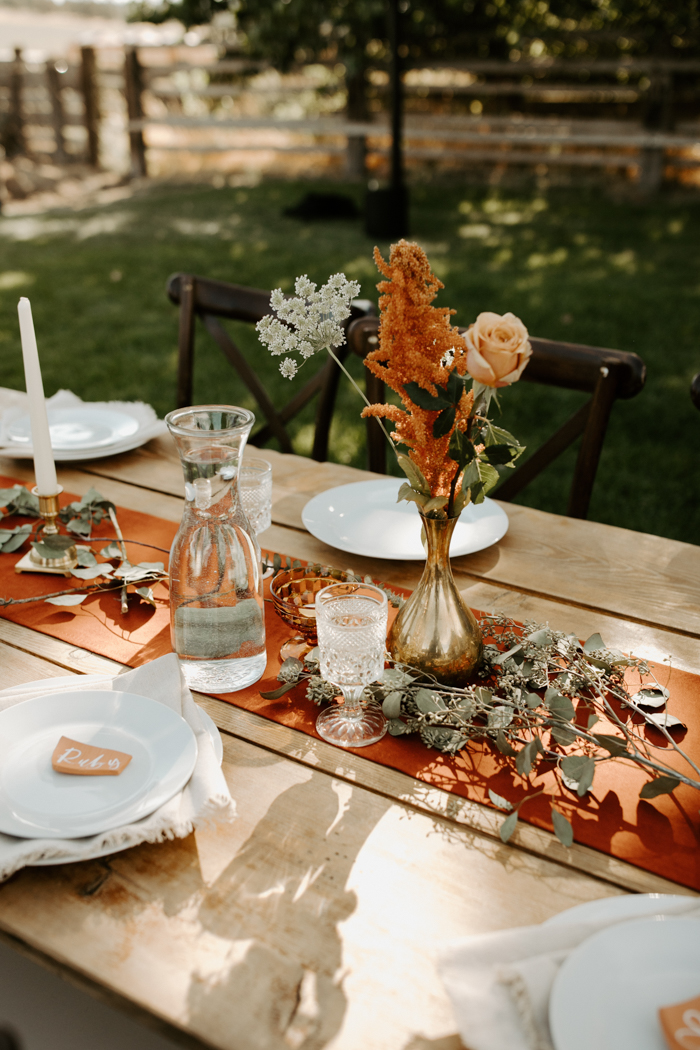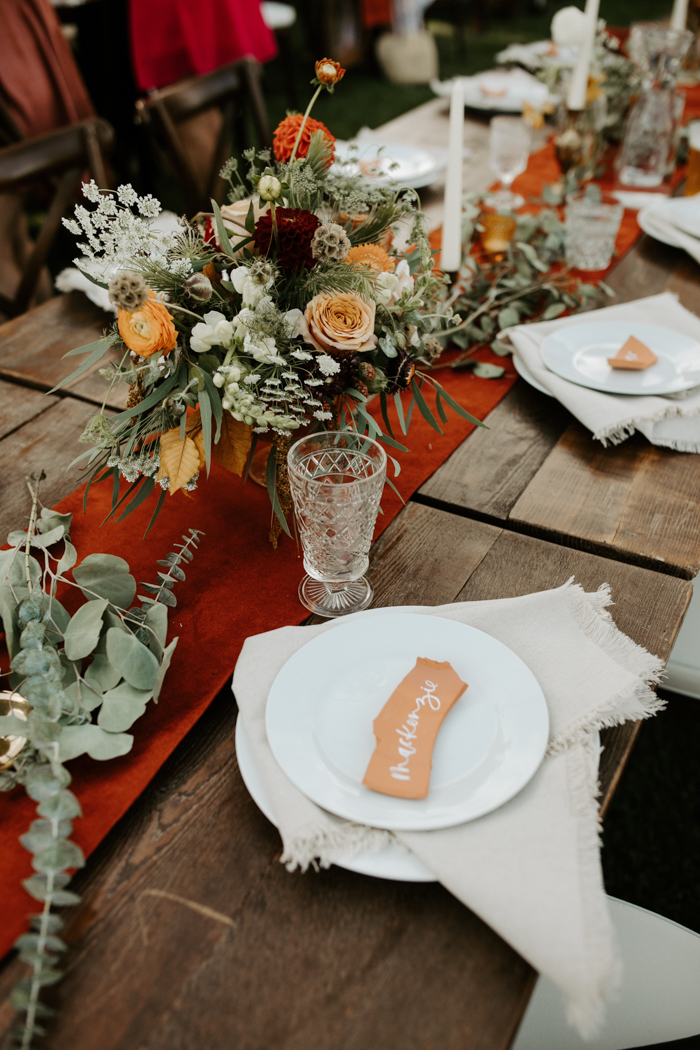 I loved the simple, boho look and all the colors and accents I ended up with worked well with the colors of the natural, scenic background of the venue. Basically, give me all the rust colors, light neutrals and greenery. Our vision pieced together really well and I couldn't have been happier with the outcome.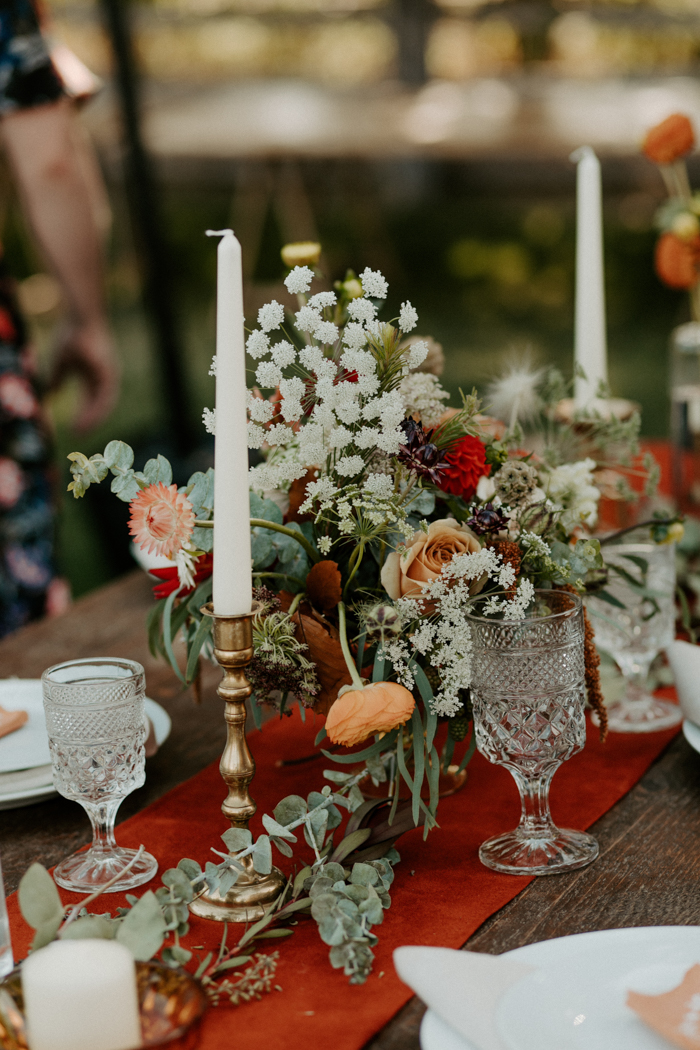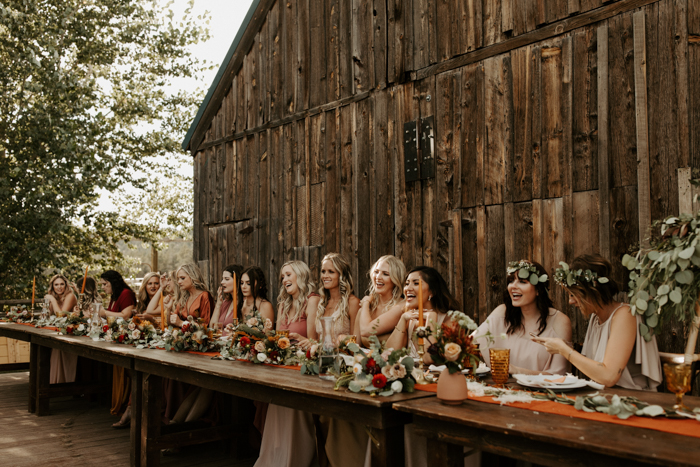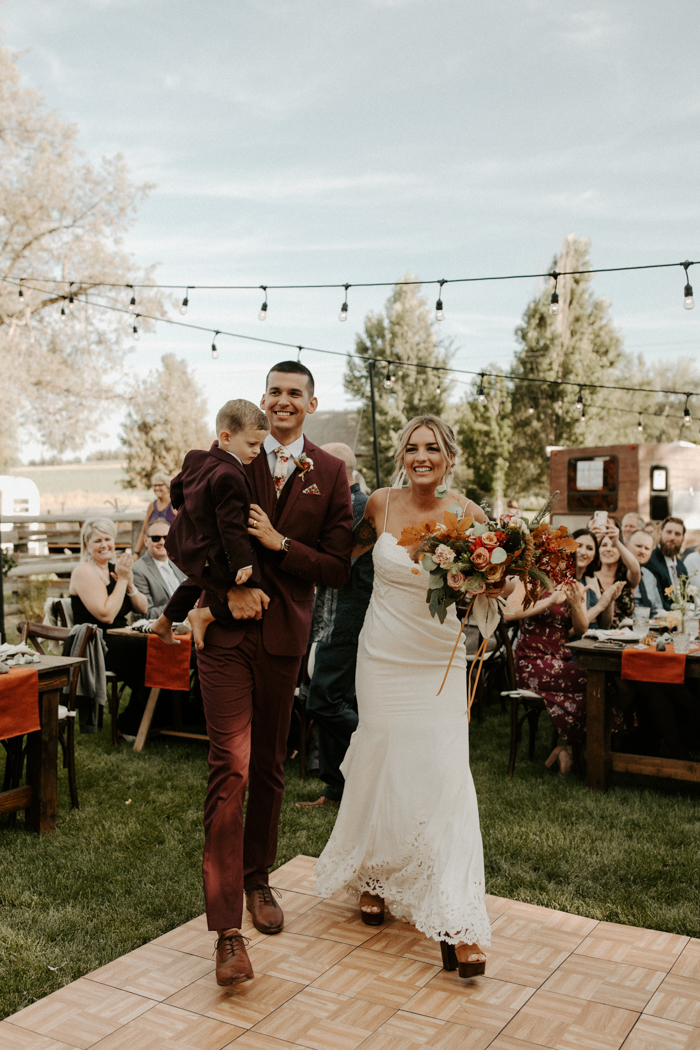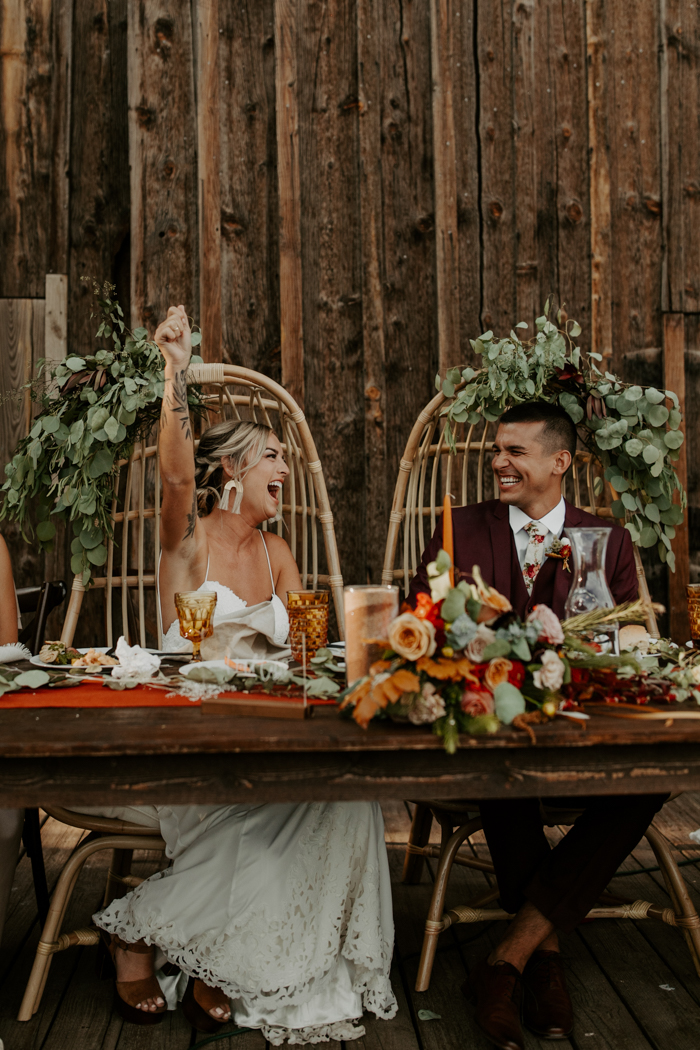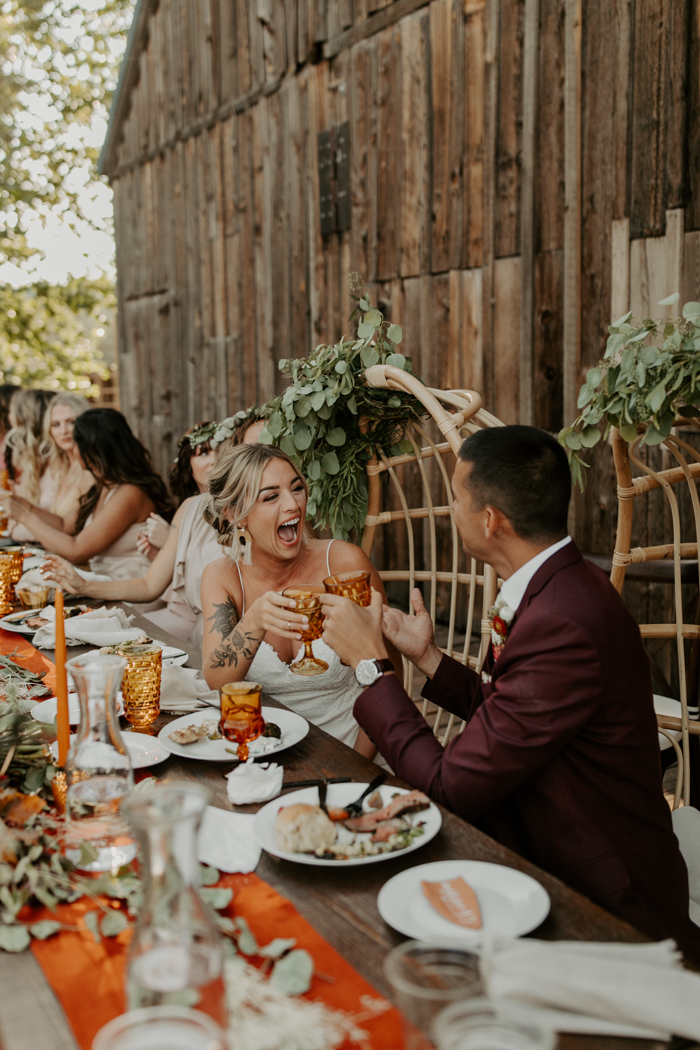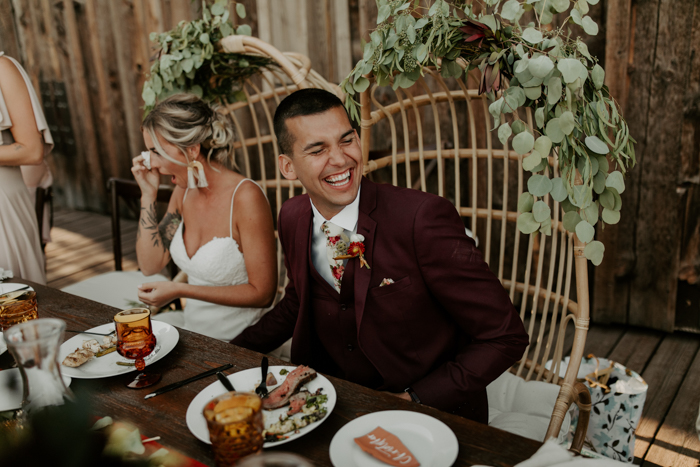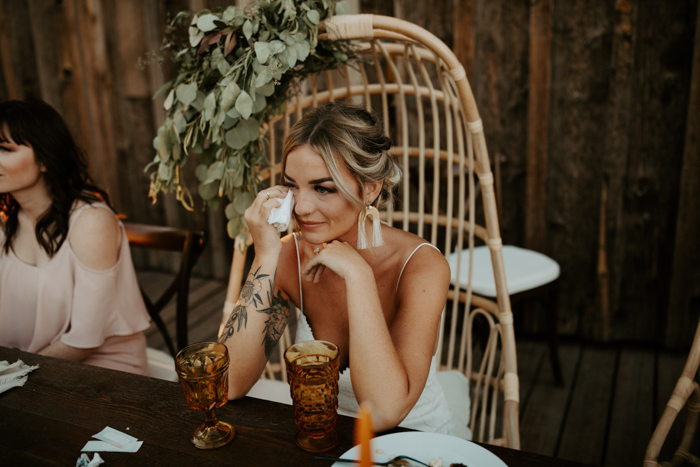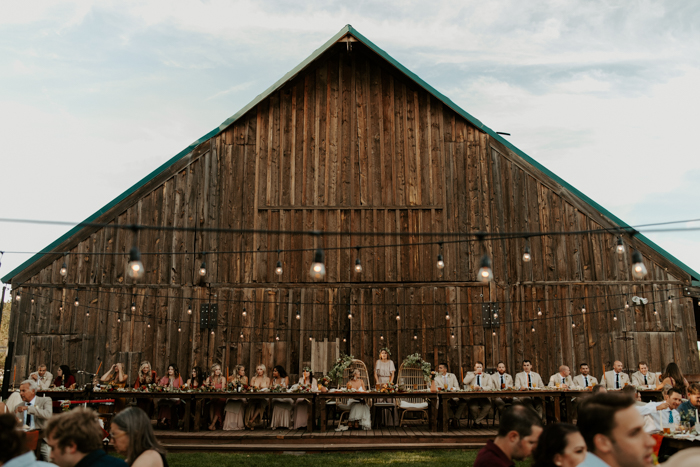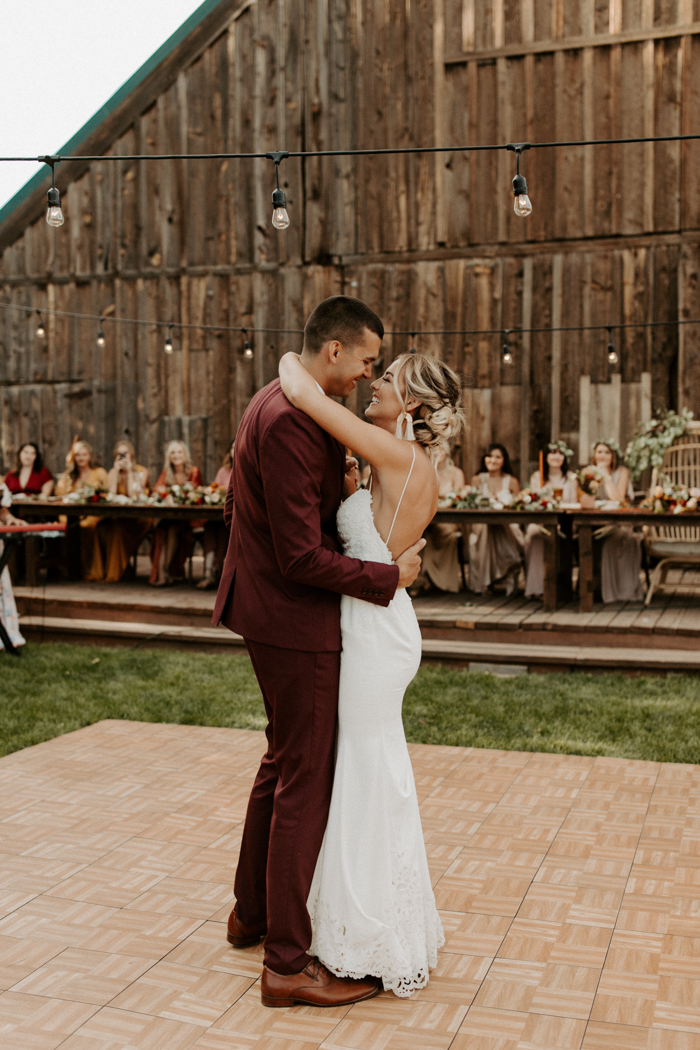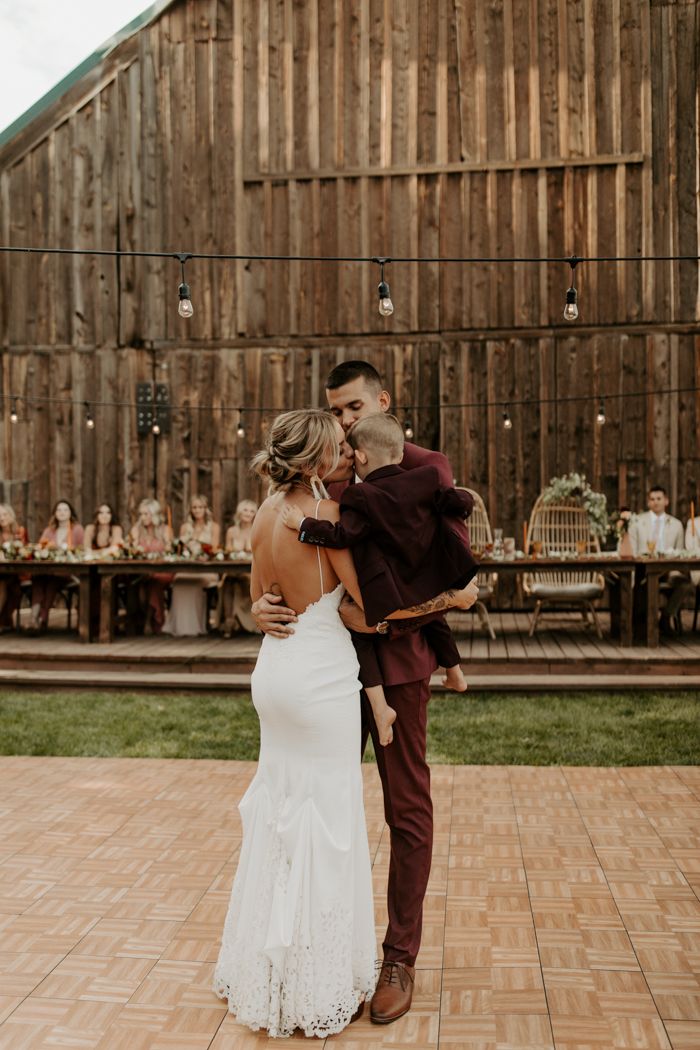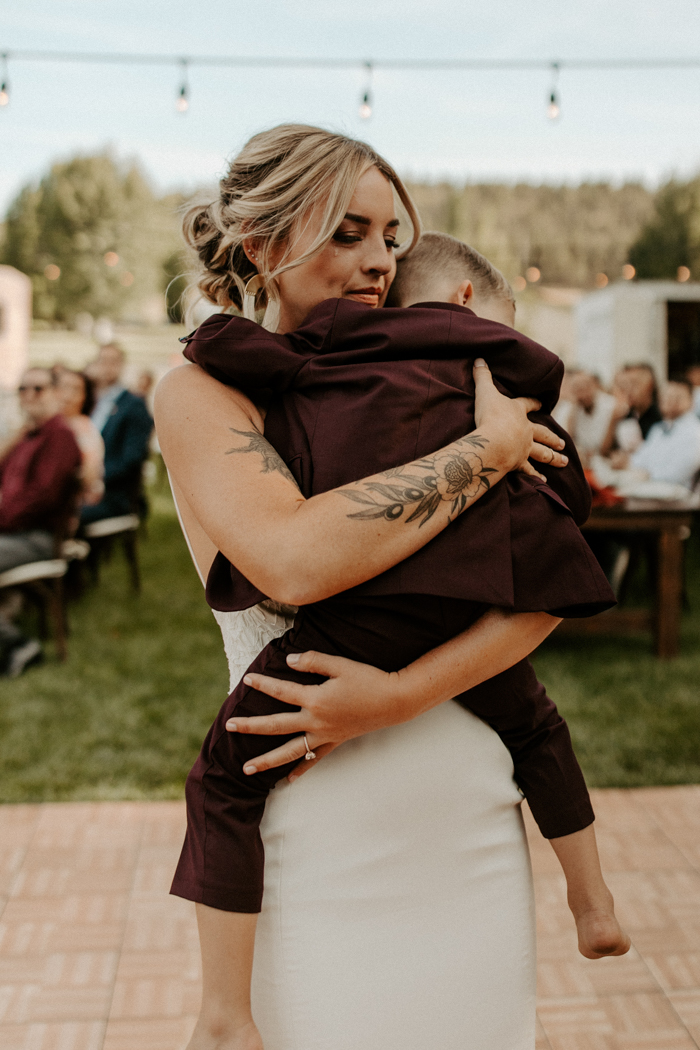 Autumn became a part of our family the day of our wedding. She was easy-going, genuine, flexible, and heart felt. We all felt so comfortable around her from the moment we met her, and felt like she was emotionally connected to us and our story. She was completely willing to let us take the lead, while also keeping things moving the way they needed to. It was so nice to not have to worry about when to be where and what needed to be done, because she was on it. We adore her and will cherish her and our photos forever.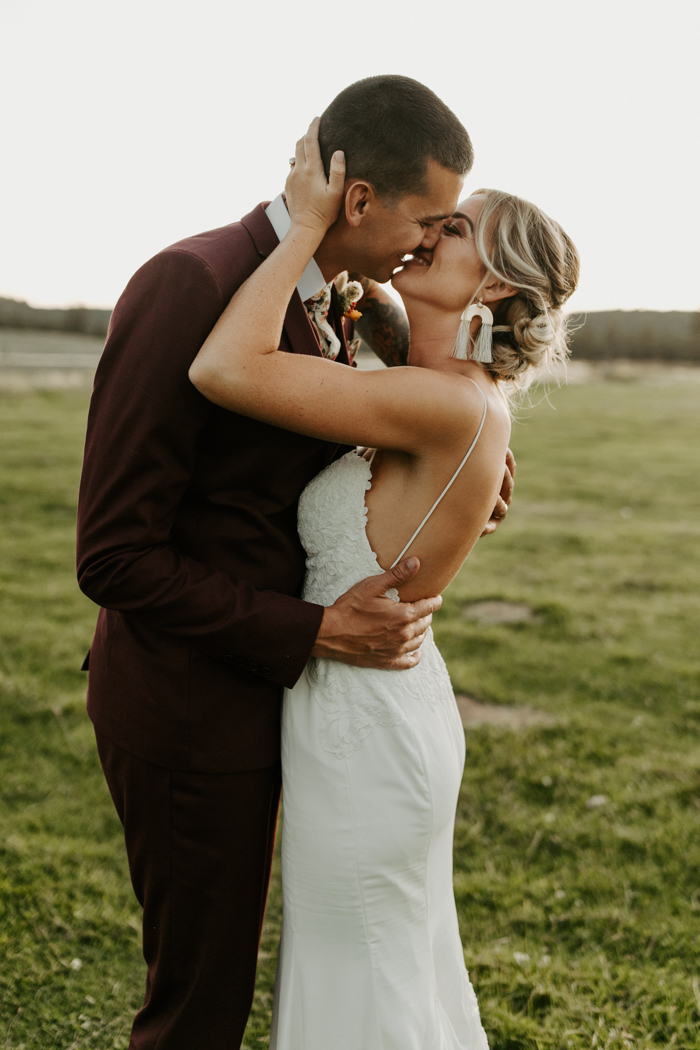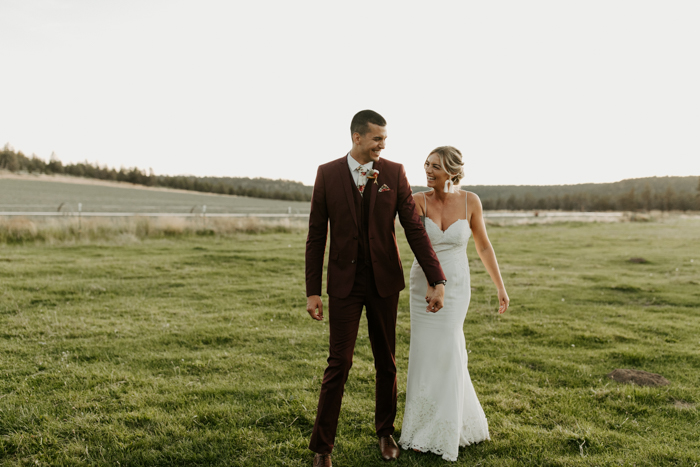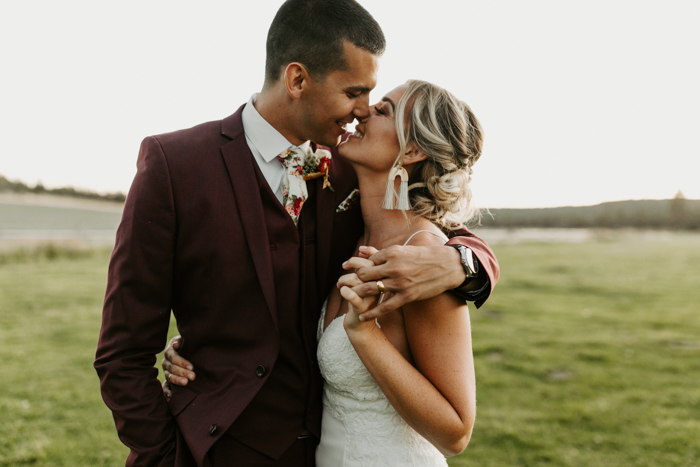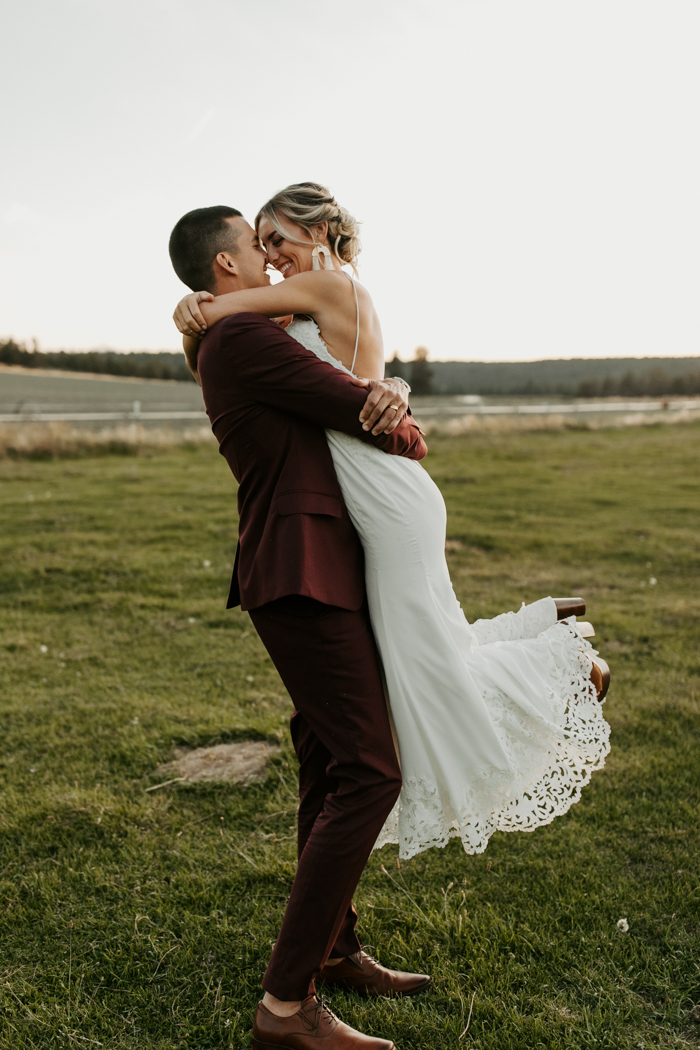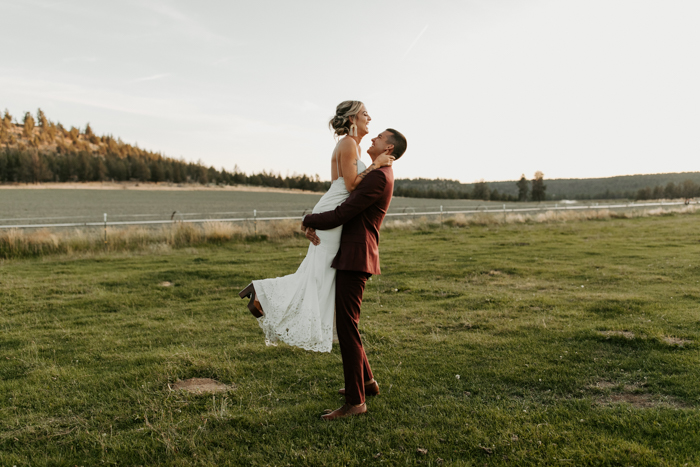 Congratulations, Hannah and Christopher, and many thanks to Autumn Nicole Photography for sharing their sweet wedding with Junebug! Loving these rustic boho vibes?
RECOMMENDED READING: Outdoorsy DIY Wedding at Double K Estate