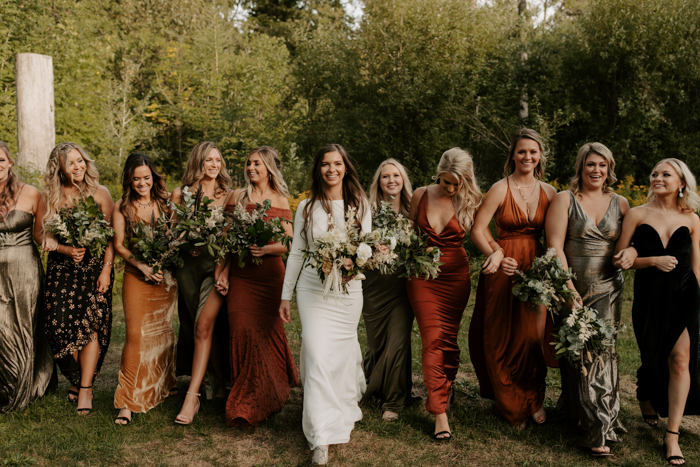 High school sweethearts Alexus and Weston knew their wedding needed two things: To celebrate their family and friends and to truly reflect who they are as a couple. They embraced their outdoorsy hearts with a woodsy, boho day at Double K Estate! From antlers incorporated into the table decor, flower girls tossing dried flowers that were saved from bouquets Weston had given Alexus since prom, personalized vows, and a surprise appearance from Sparty — this day was filled with sentimental details planned with the help of Paper Hat Weddings. According to Alexus, they hired the best photographer for couples with dogs (and in general!), Autumn Nicole Photography. So, if you're inspired by the outdoors, really into photos of adorable, fluffy pups, and Free People-esque style, this day is for you!
The Couple:
Alexus + Weston
The Wedding:
Double K Estate, Boyne Falls, Michigan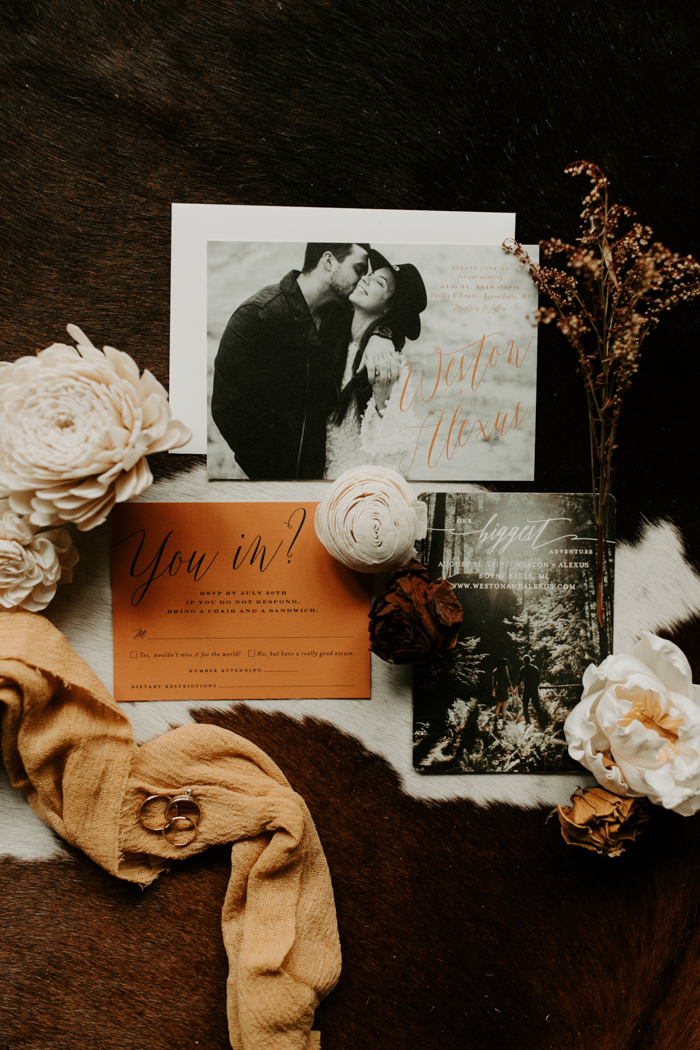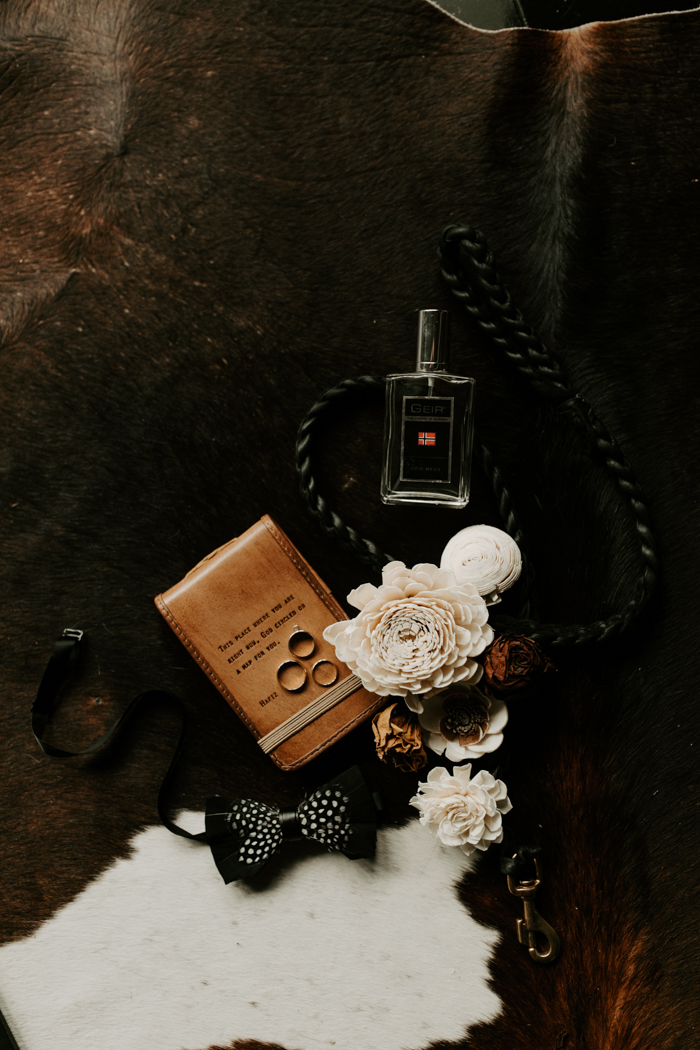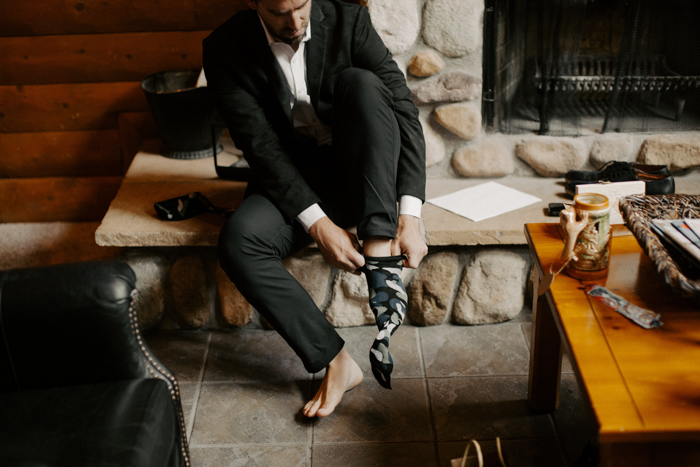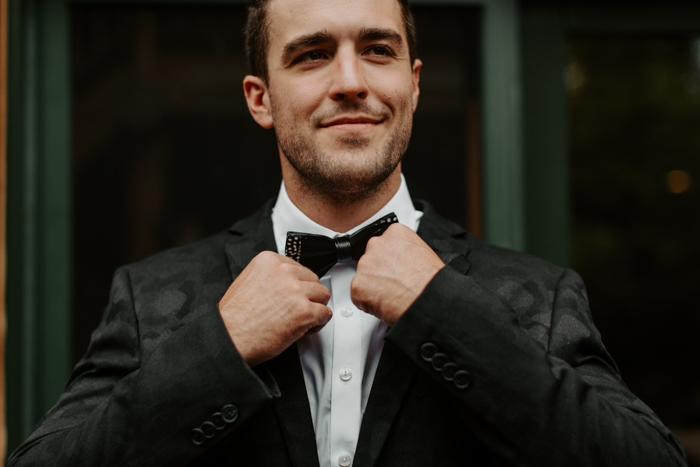 I enjoy hunting and being outdoors and wanted our look to reflect this. The guys were each gifted feather bowties and camo socks. We all wore jackets with a subtle black camo pattern and of course my favorite, Lululemon dress pants. I wanted to make sure we were both functional and fly.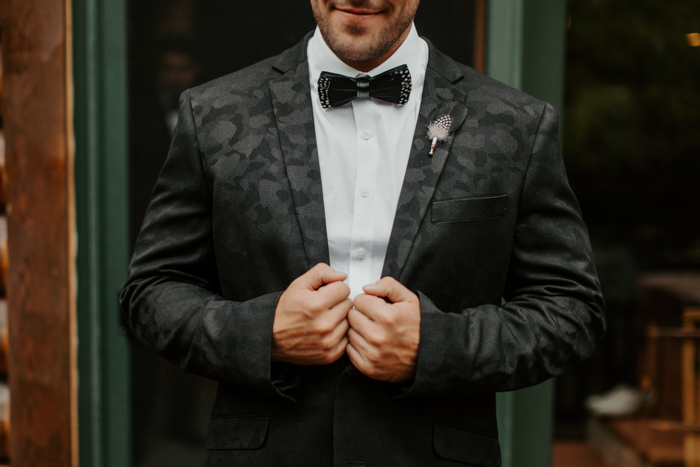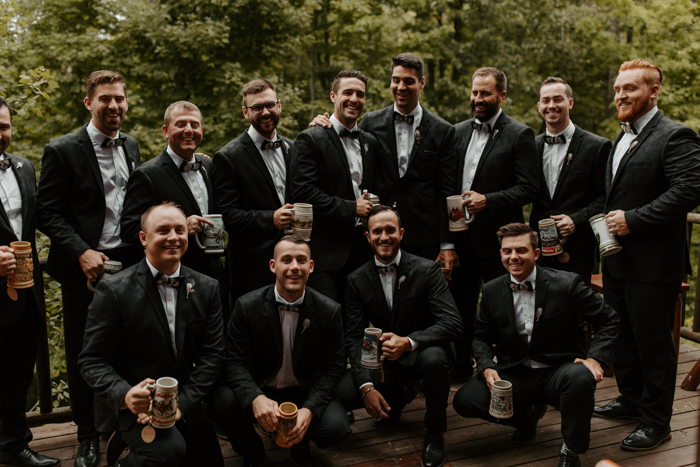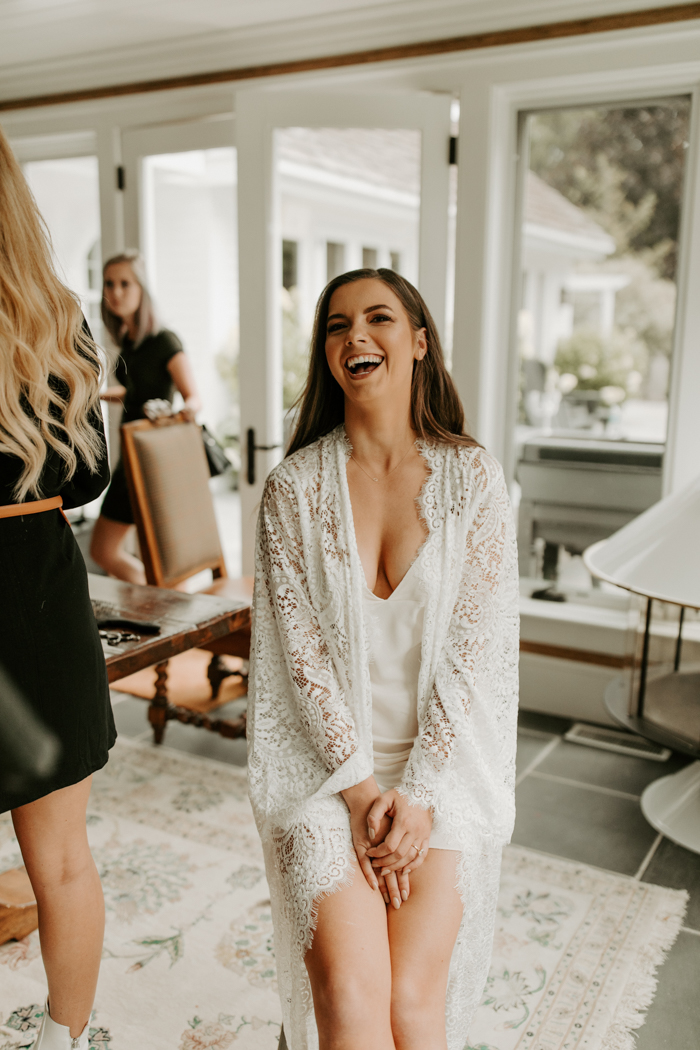 Wow Hannah Elisabeth Beauty and her team can make beauty dreams come true. I met with Hannah prior for a trial and we discussed my overall wedding vibe and she made it come to life on our wedding day.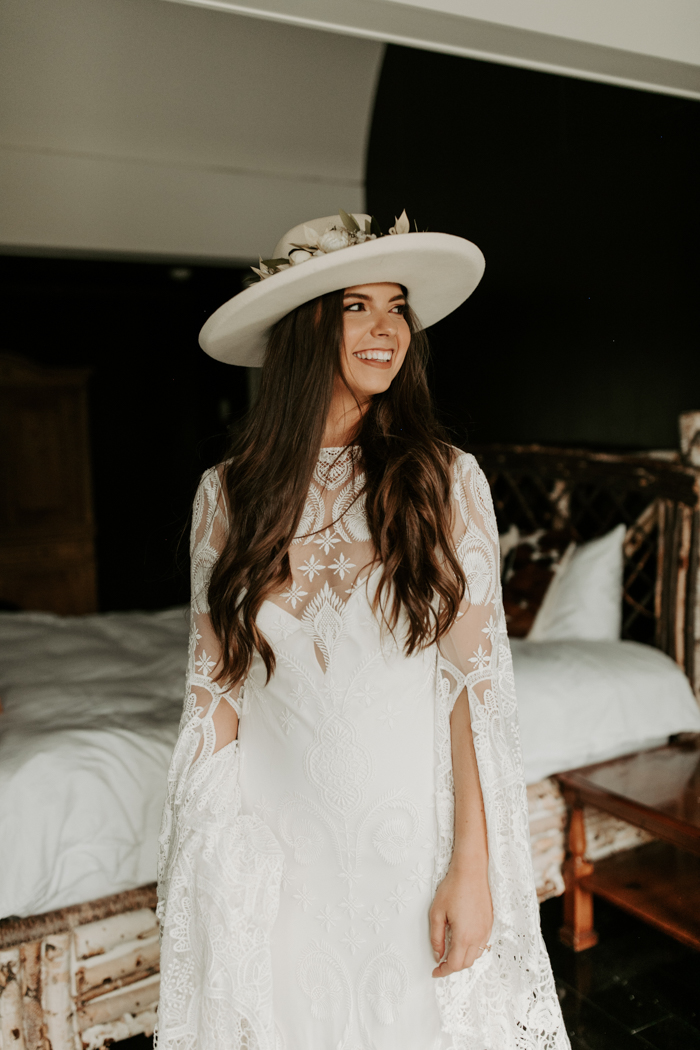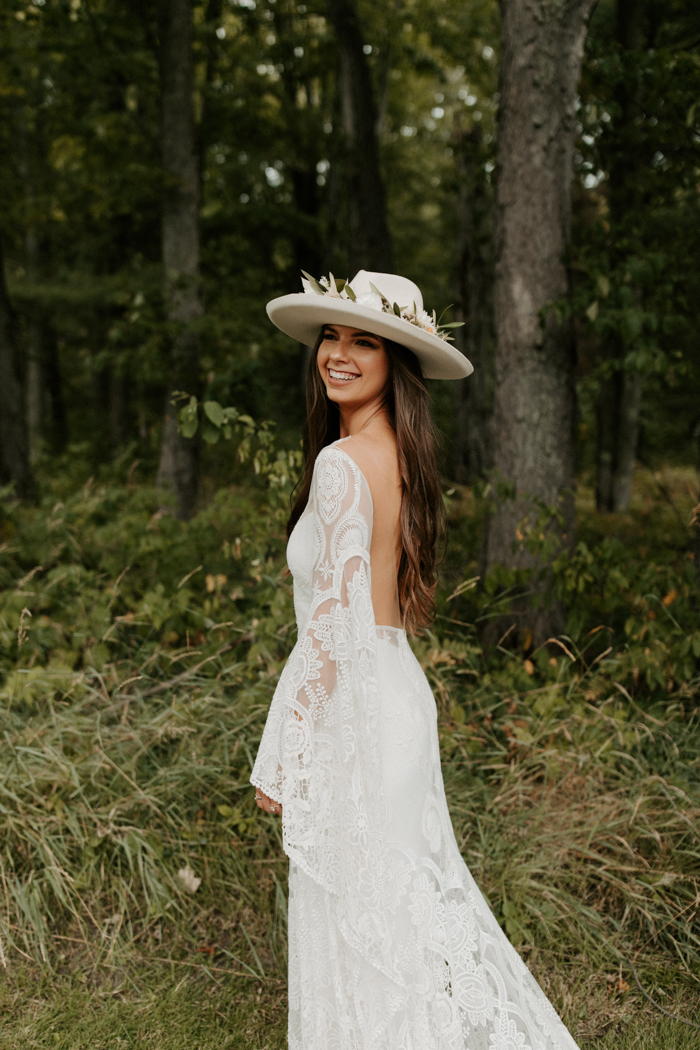 Shop This Look: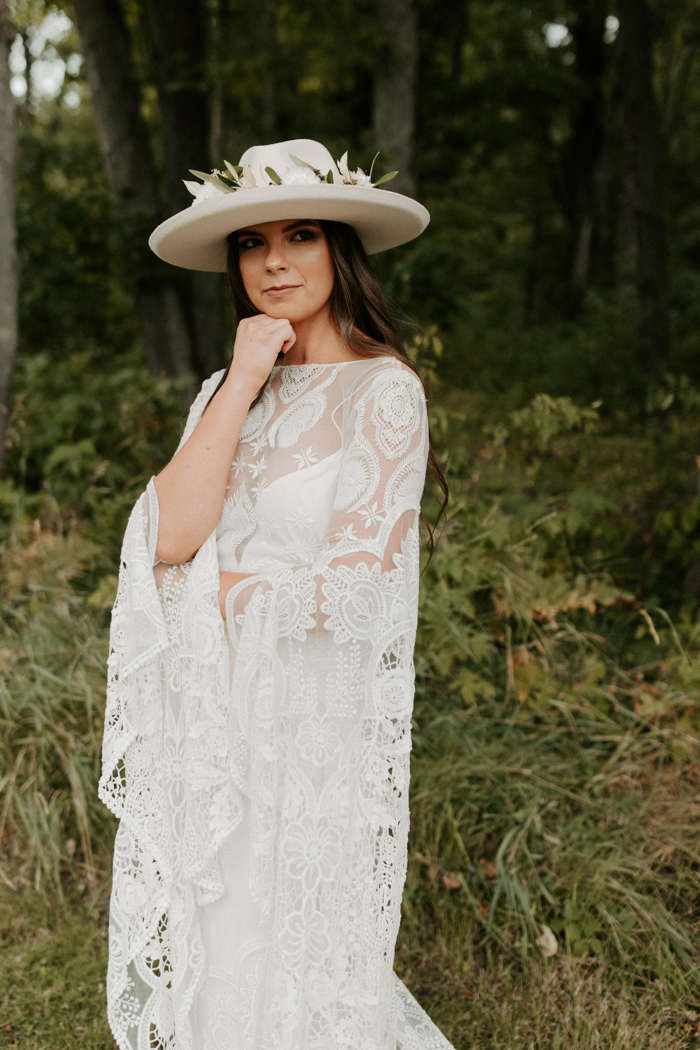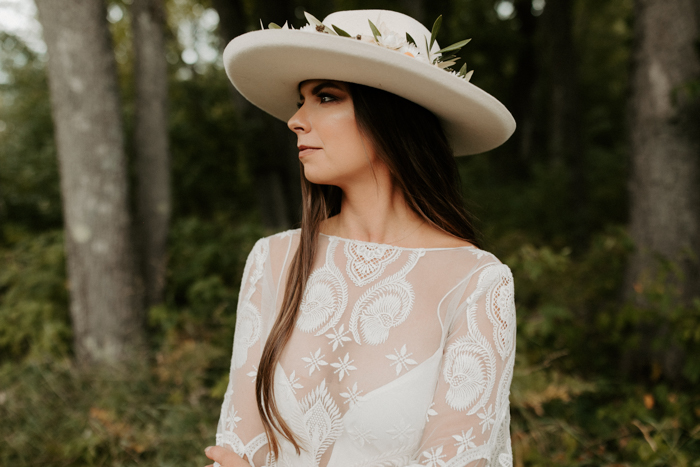 I happened to fall in love with two dresses while dress shopping and Weston had mentioned that he would be up to doing a first look if there was something different about myself when I walked down the aisle. Two dresses it was, but Weston did not know! I did our first look in my "reception dress" then walked down the aisle in a completely different dress, my "ceremony dress". I also knew I wanted to incorporate a hat during my wedding because I am typically always wearing one.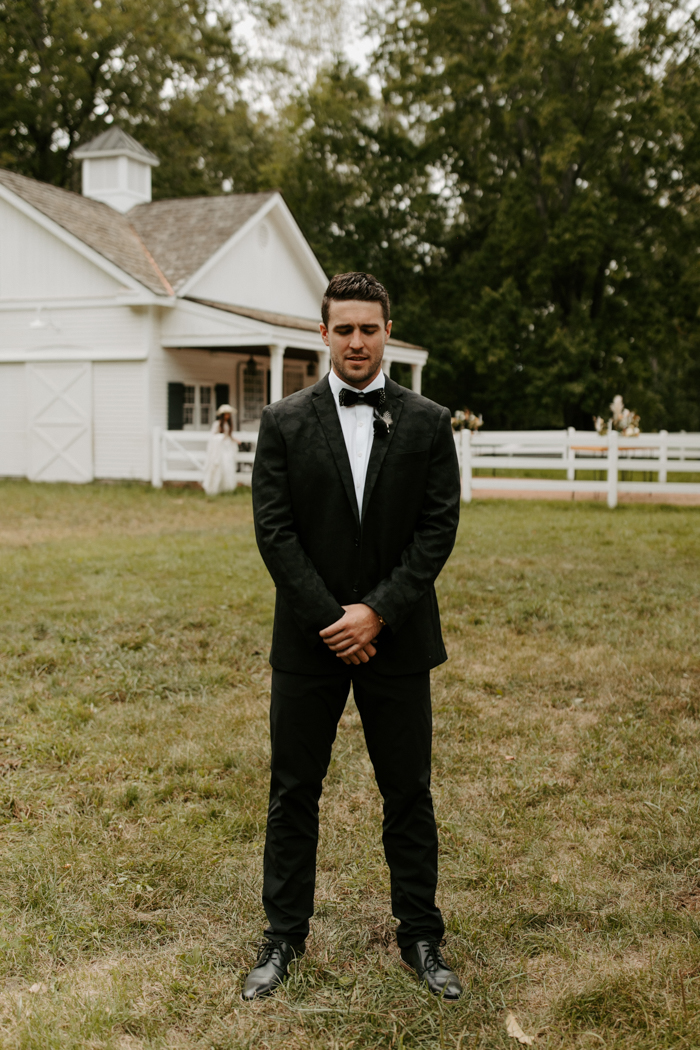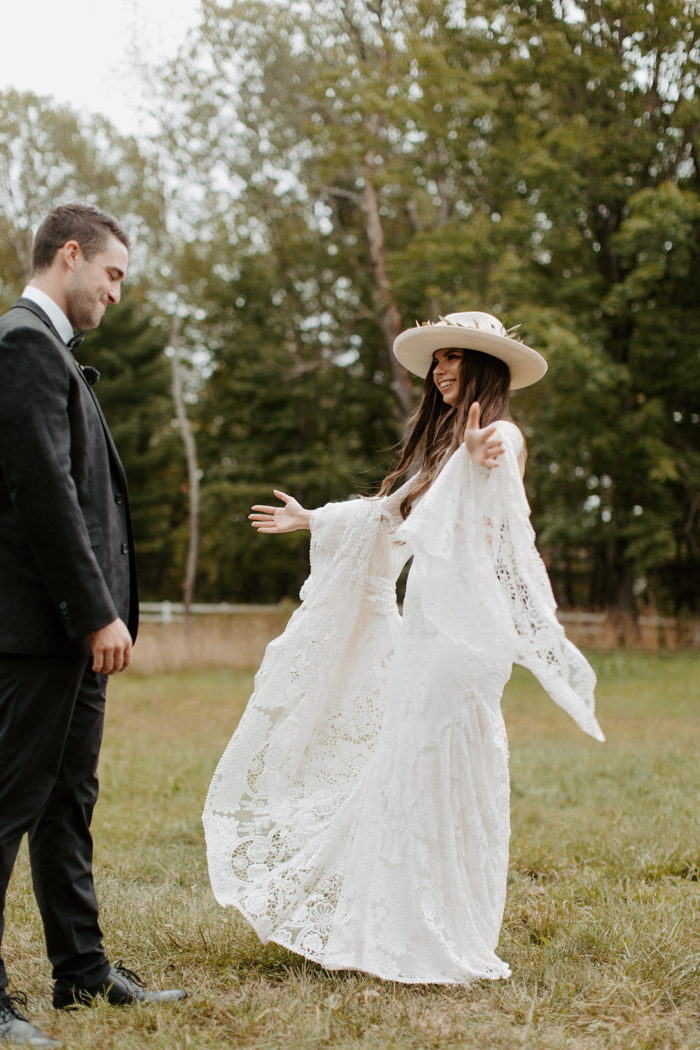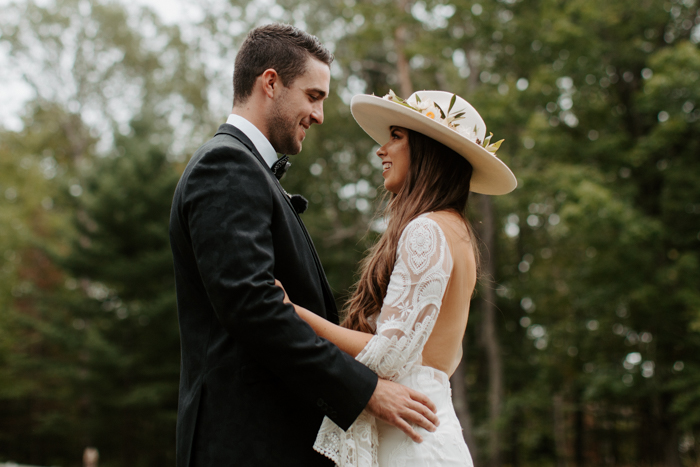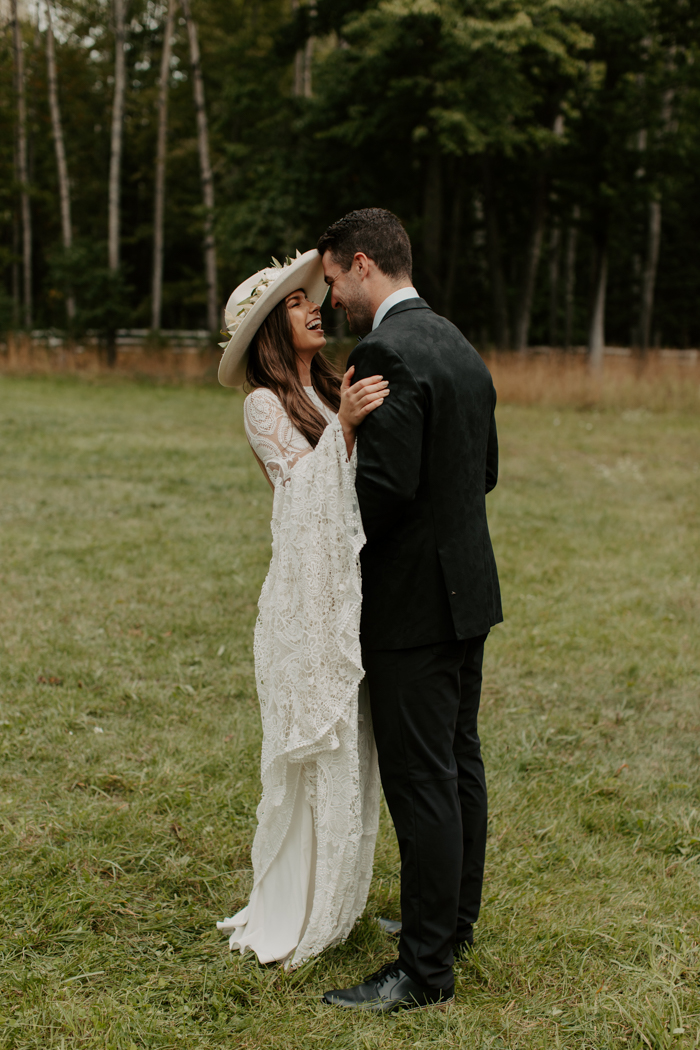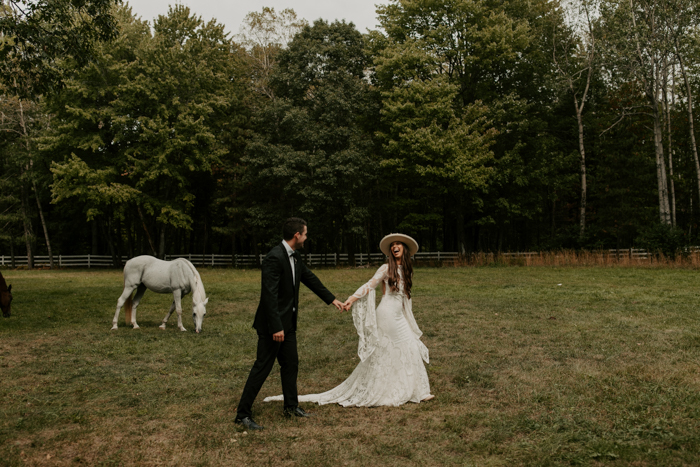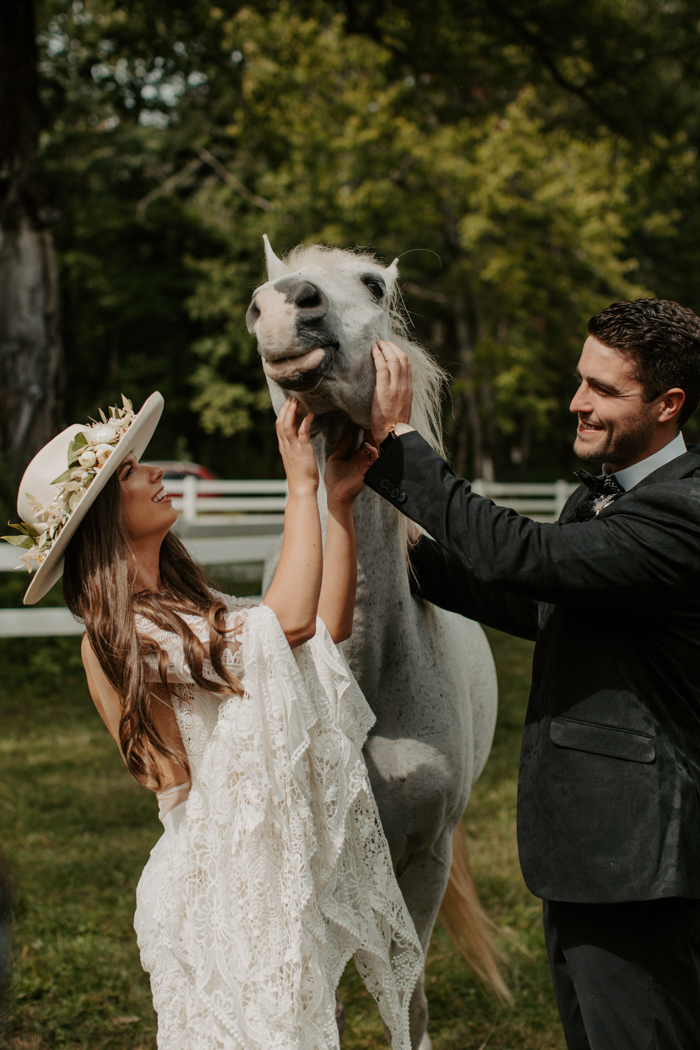 The main planning advice we have is that this day is all about the bride and groom, so do not get caught up on what everyone expects you to do at a wedding. Instead, make a day that involves all your favorite and most important things in life. Let this reflect the vendors you choose too. By doing this we truly believe it will make the planning process so fun, you will work with awesome people and your day will be unforgettable.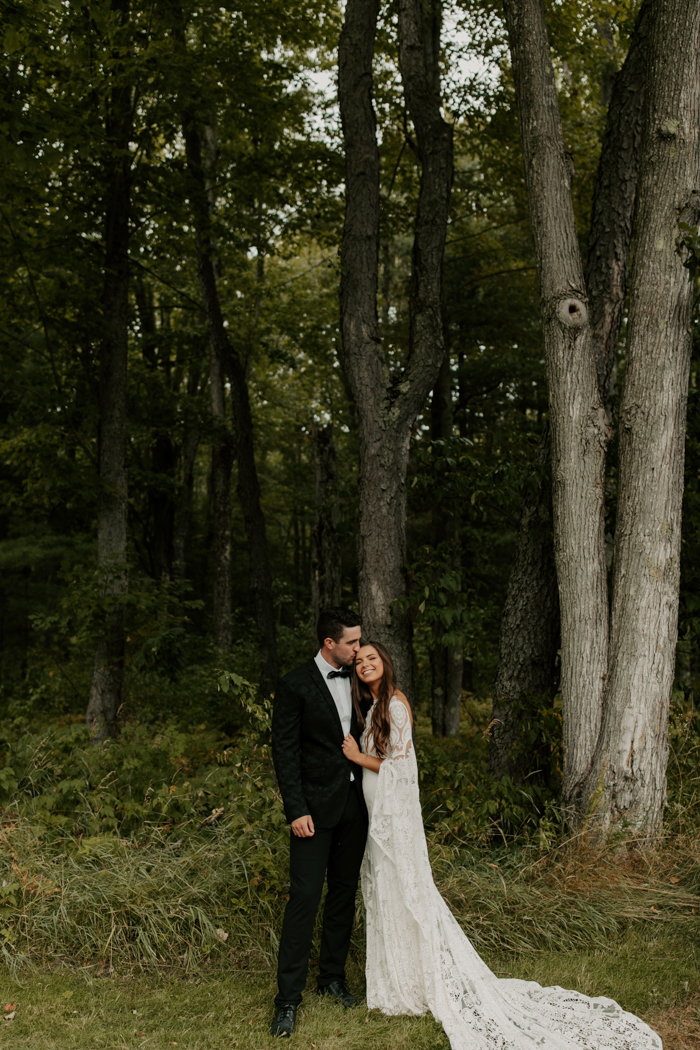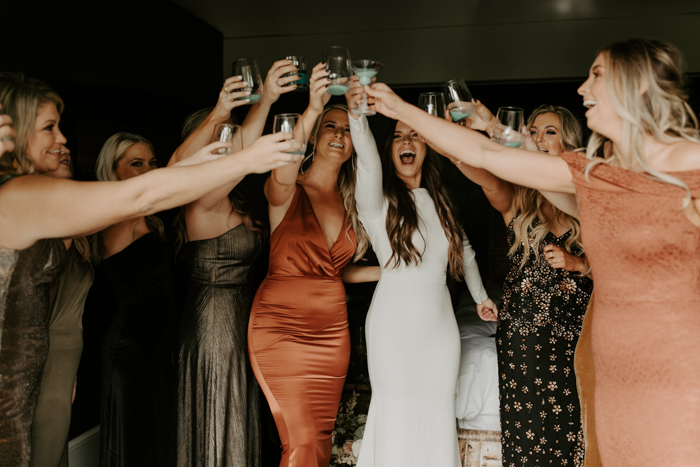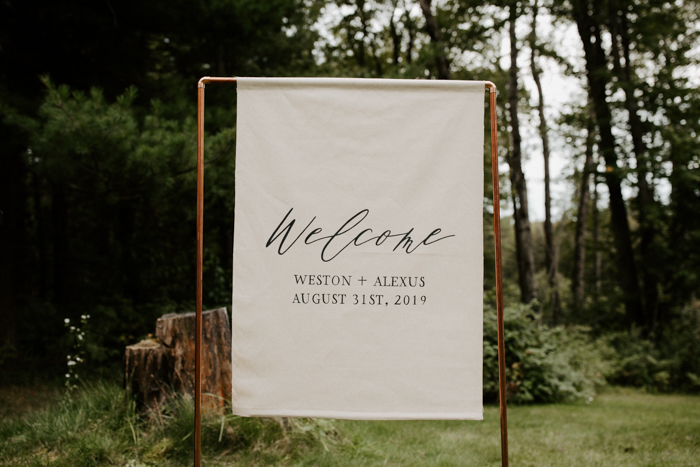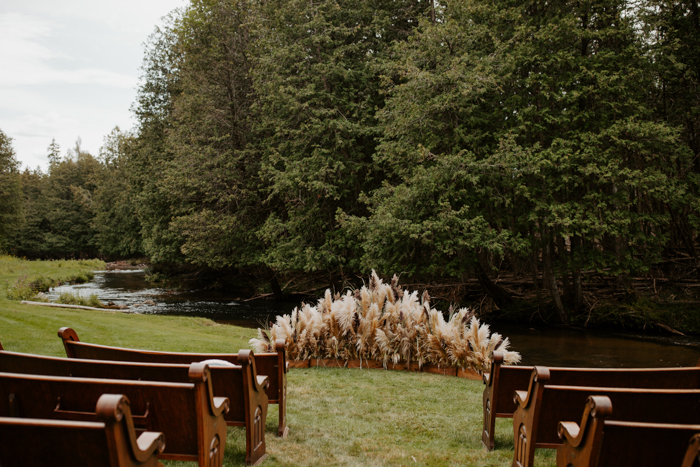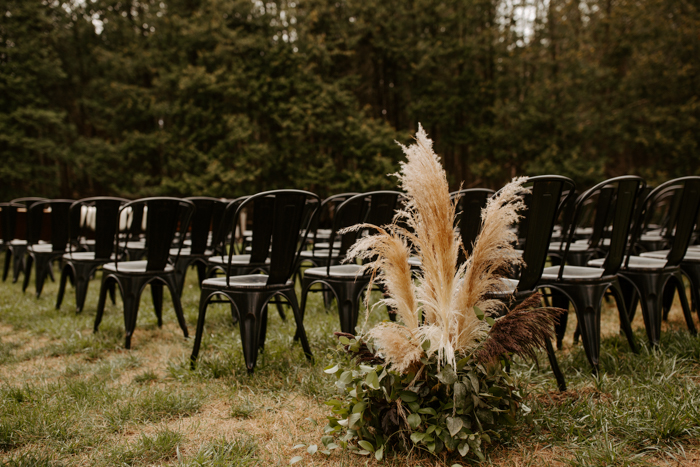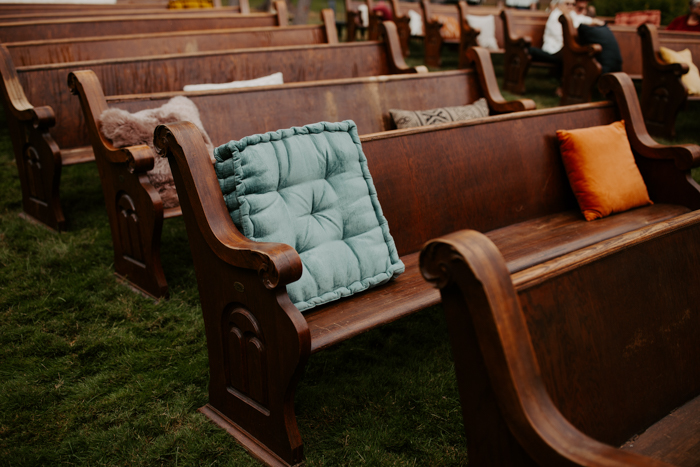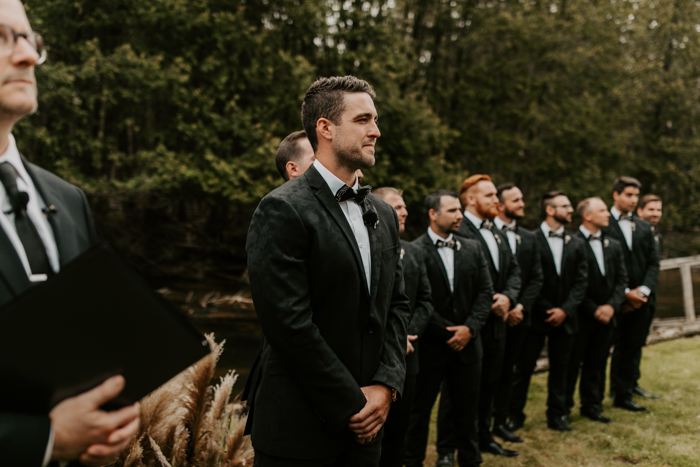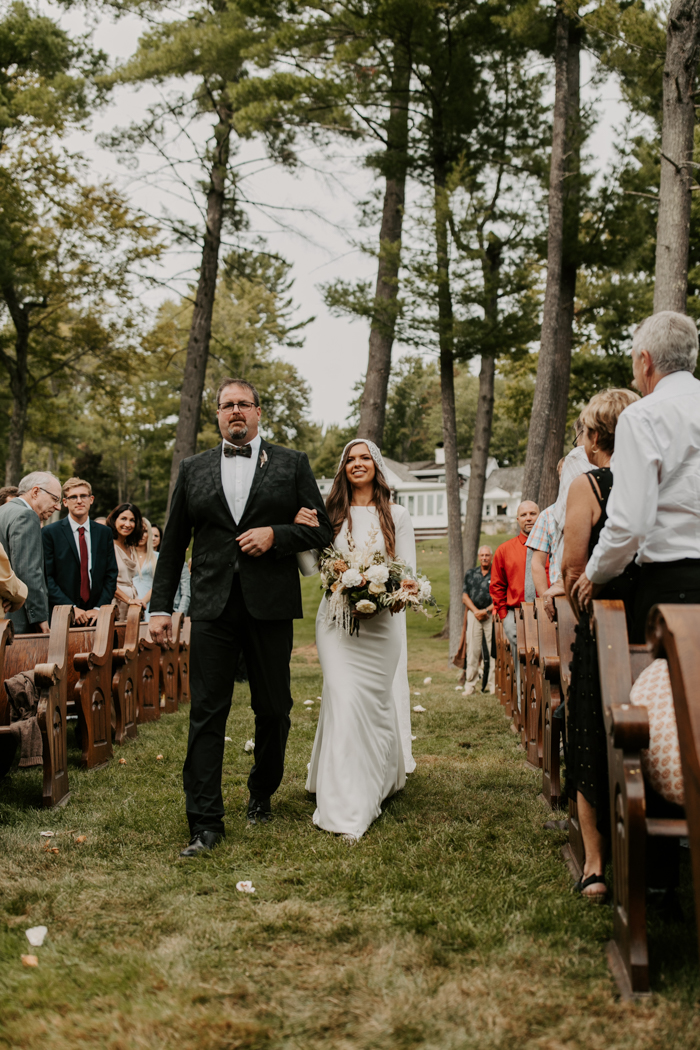 It was so important to us that everyone felt special on our day and that nothing was planned without a story to tell.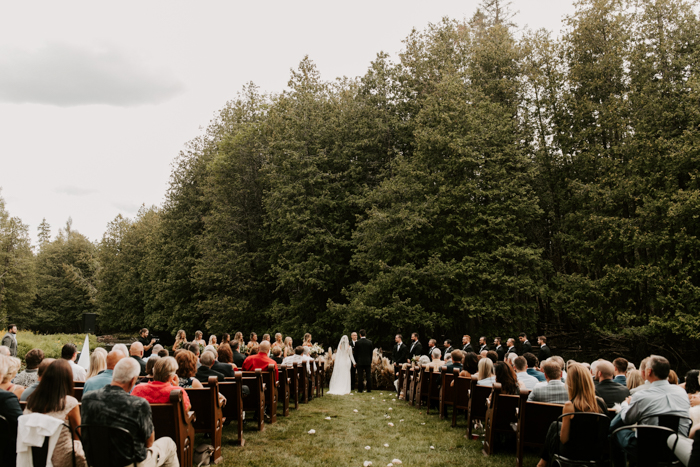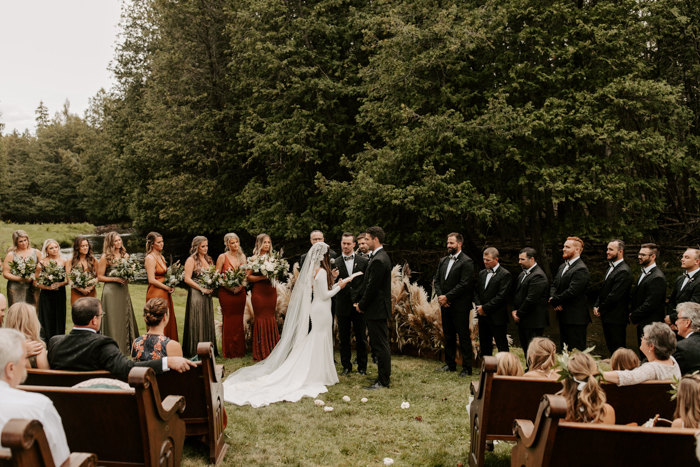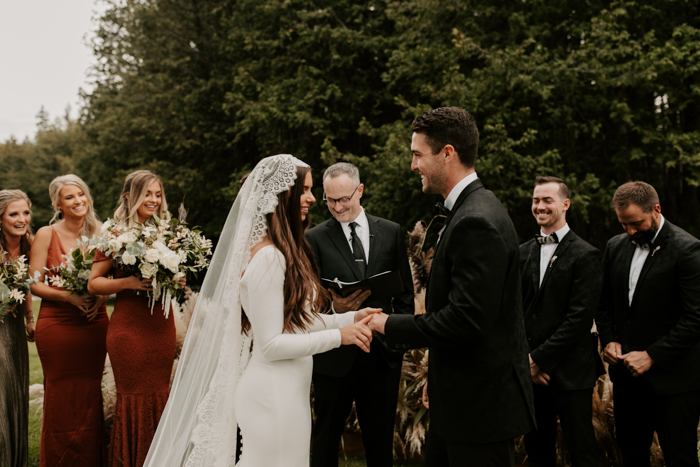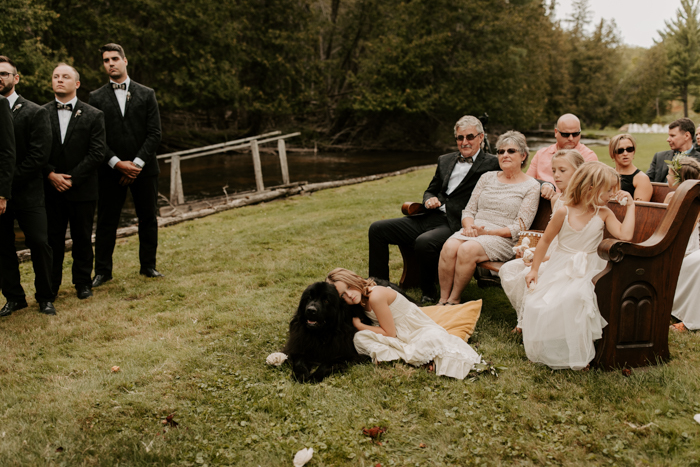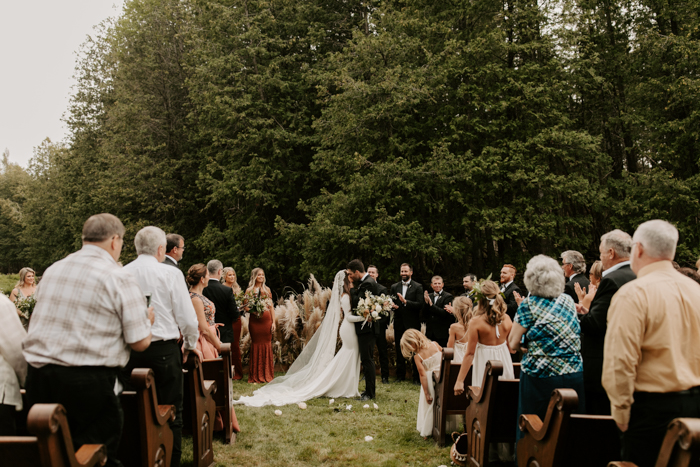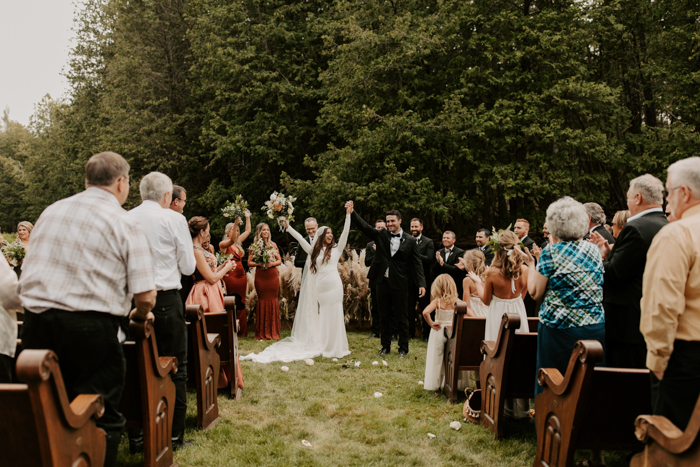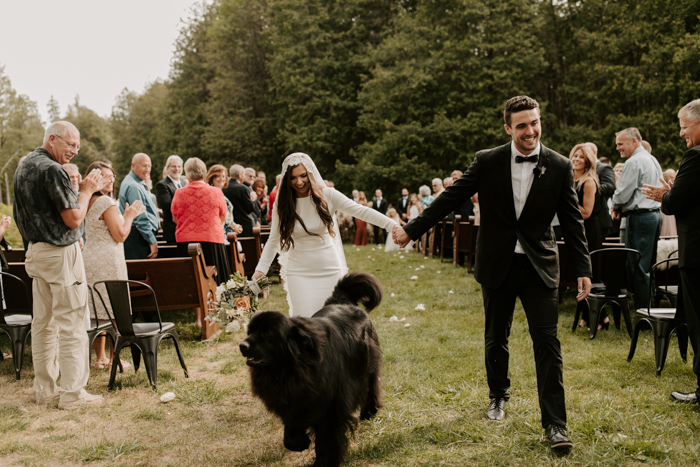 Autumn Nicole has a way of making you feel so comfortable and have fun behind the camera. I truly love that every photo she takes tells a story, we continue to relive our day thanks to this. She is the sweetest person and after you meet Autumn, you will have a new forever friend. P.S BEST PHOTOGRAPHER WITH DOGS!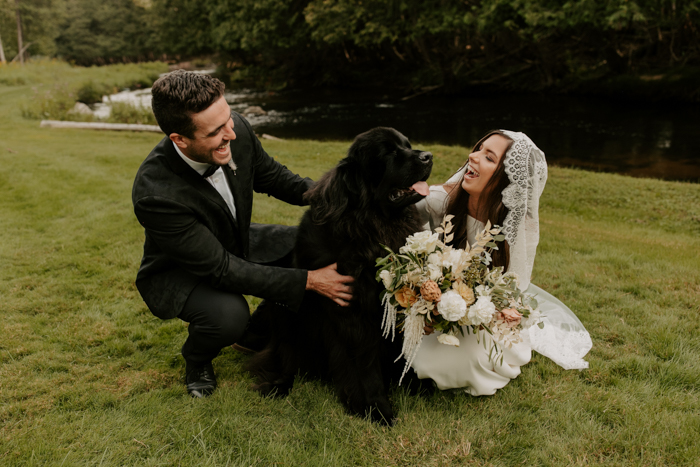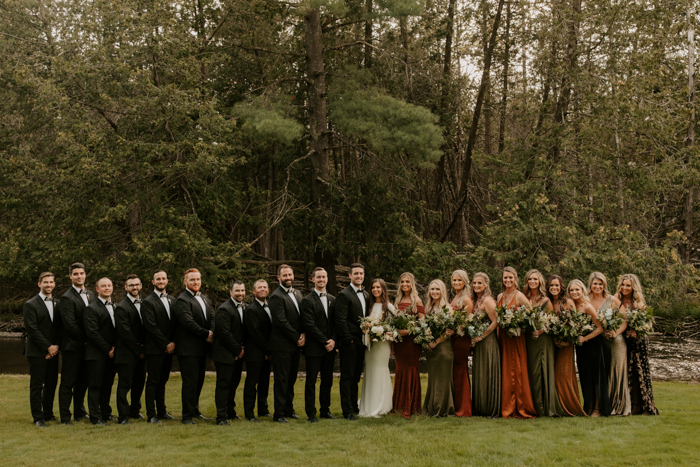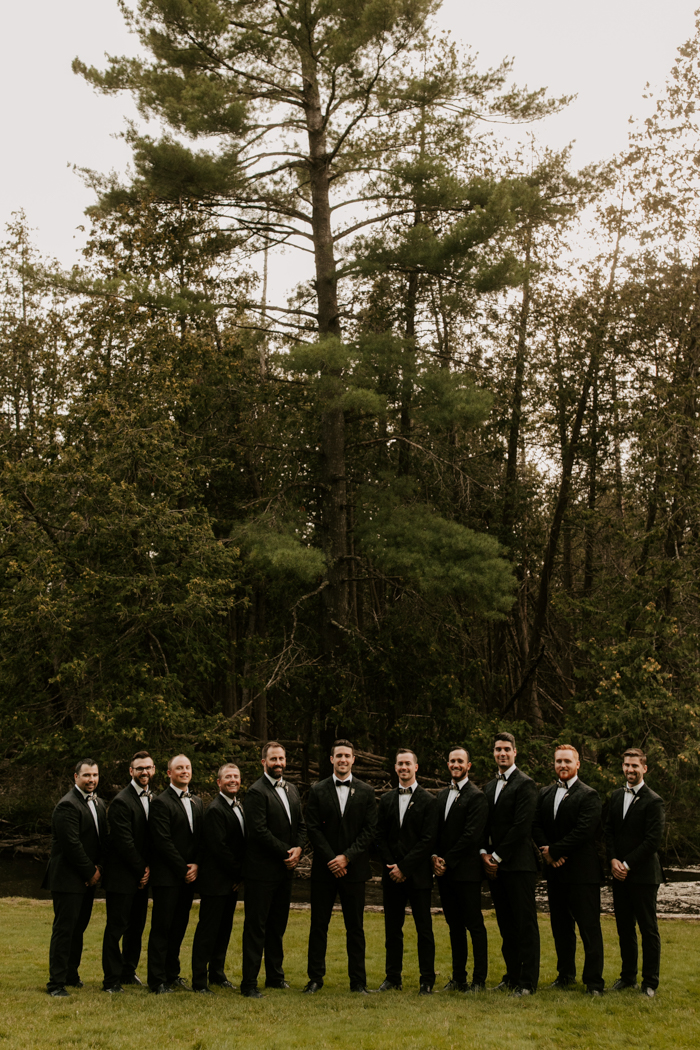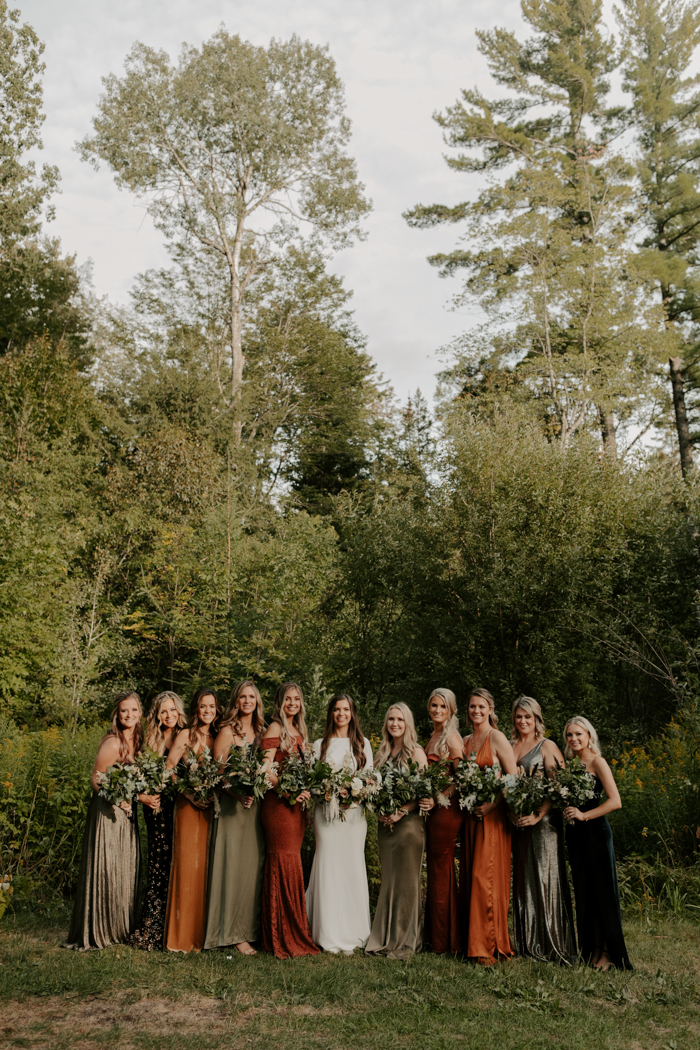 Shop Similar Looks: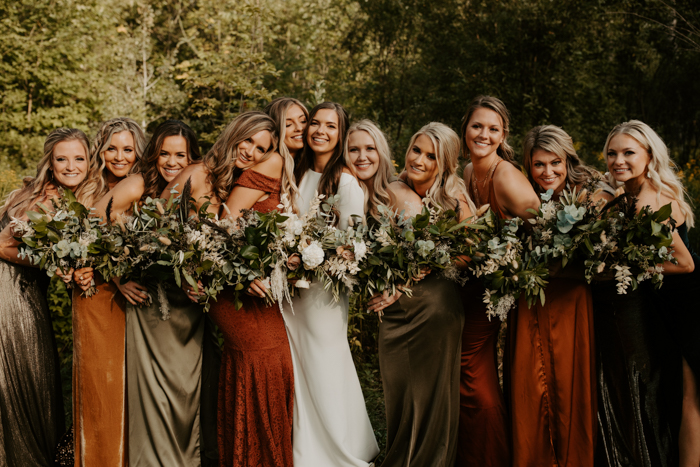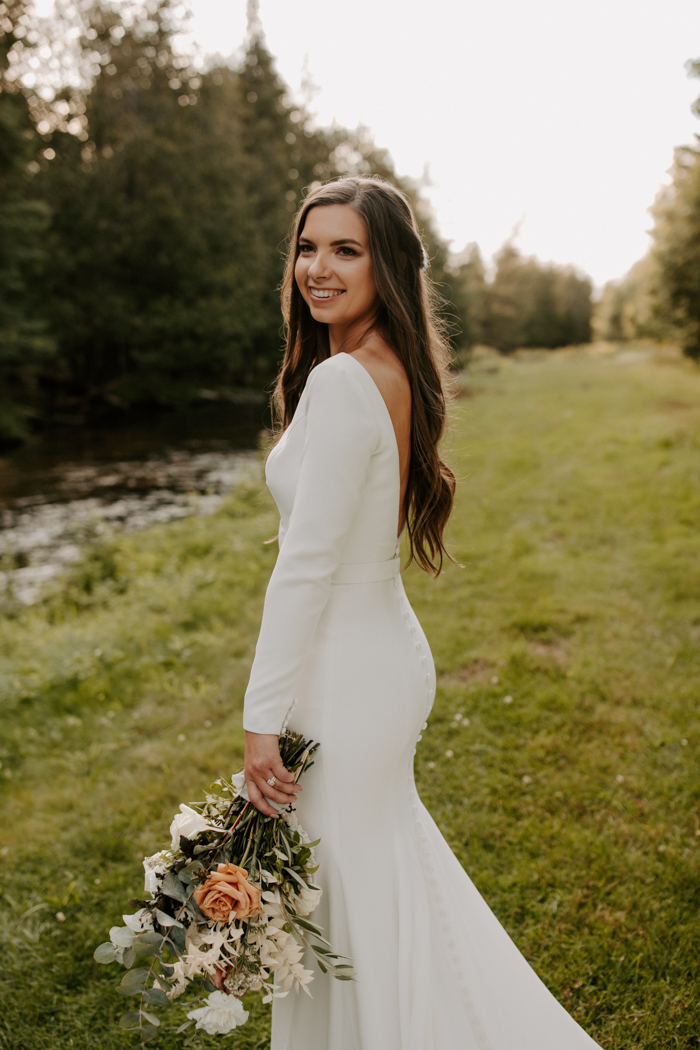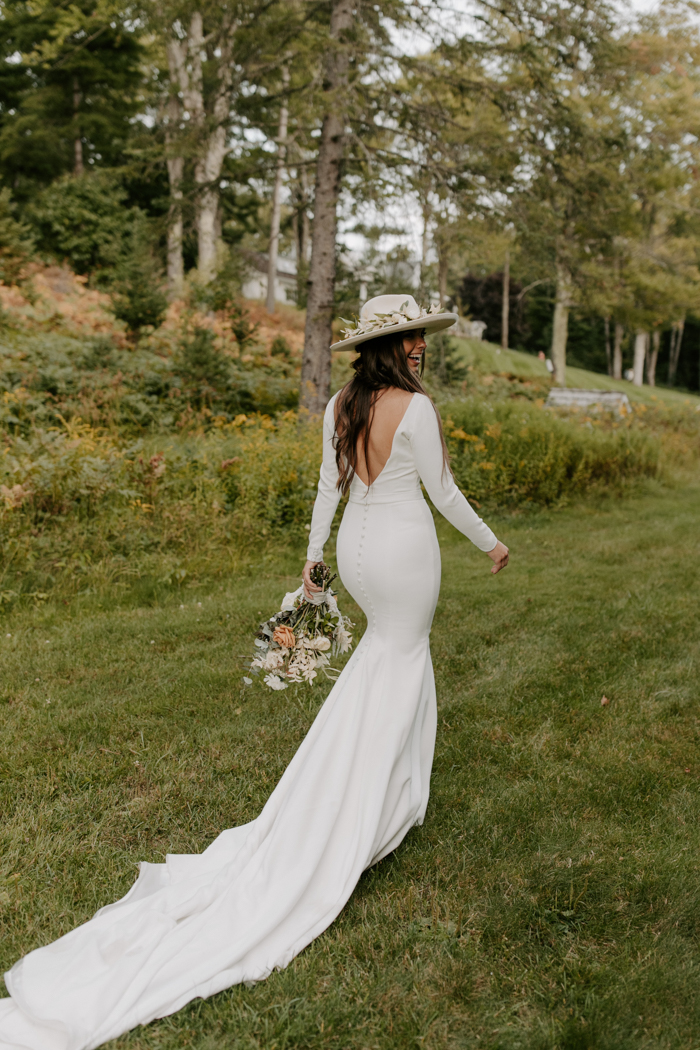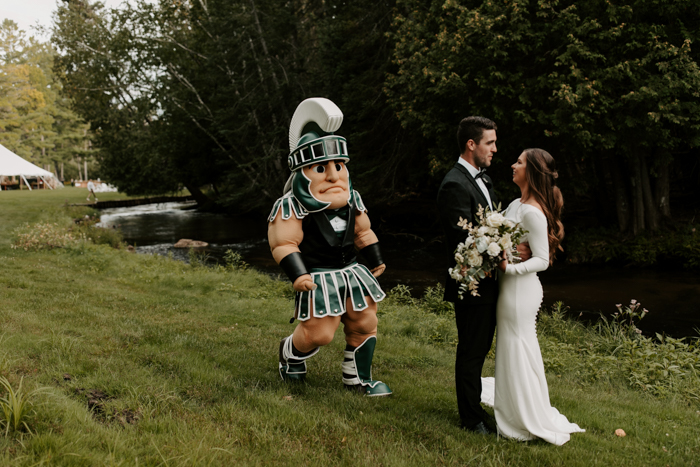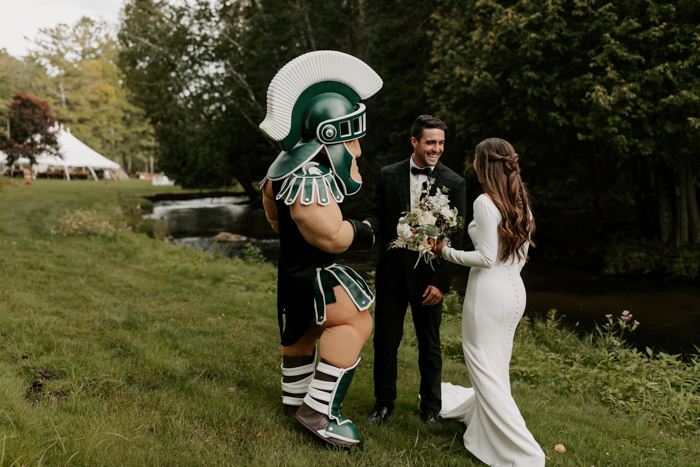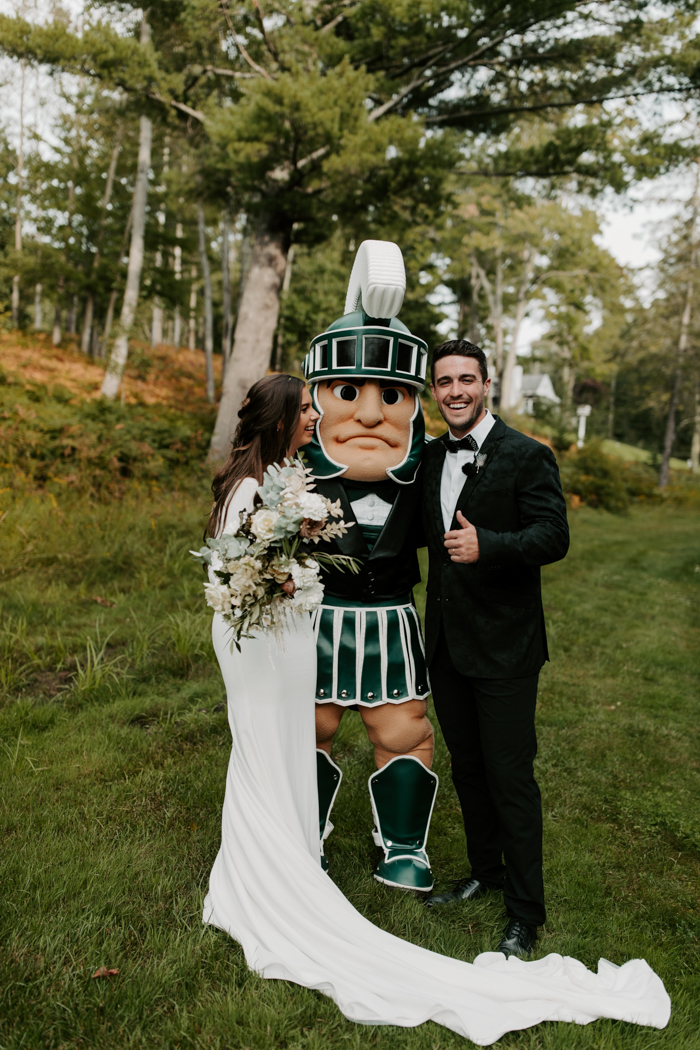 We both attended Michigan State University for undergrad, and both come from families that are huge Spartan fans. So, prior to the wedding the bride had set up to have Sparty at the wedding. However, she did not tell anyone else about this. The bride and groom went for a walk after the ceremony along the river where Sparty surprised the groom! Then the bride, groom and Sparty all entered the cocktail hour to the MSU fight song and surprised all our family and friends. Everyone LOVED this surprise!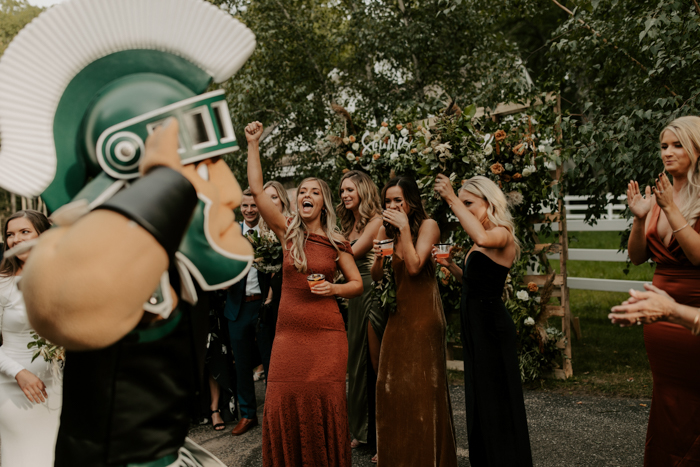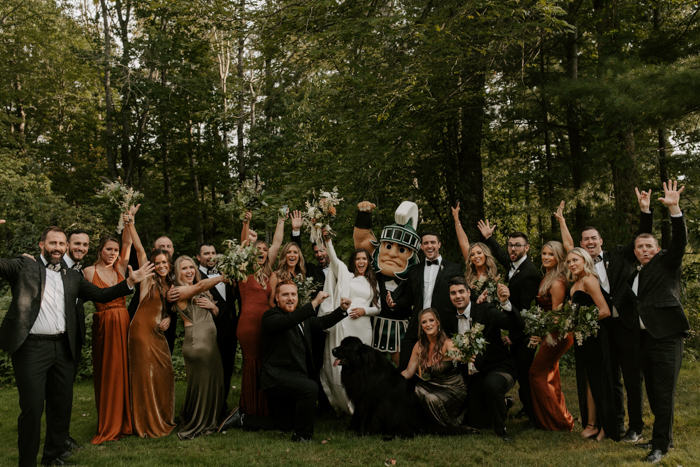 As for my girls we went for non-traditional dresses, I made a color palette and worked with each of them to find a dress at regular department stores. Also, my gift to all the girls when they walked into the reception was a personalized jean jacket on their chair to dance the night away in.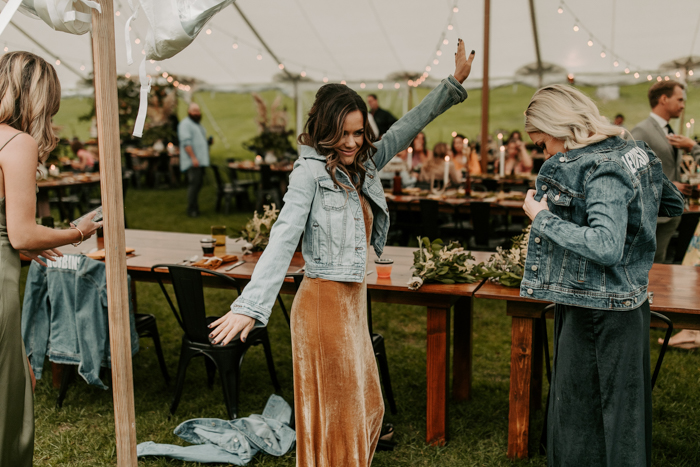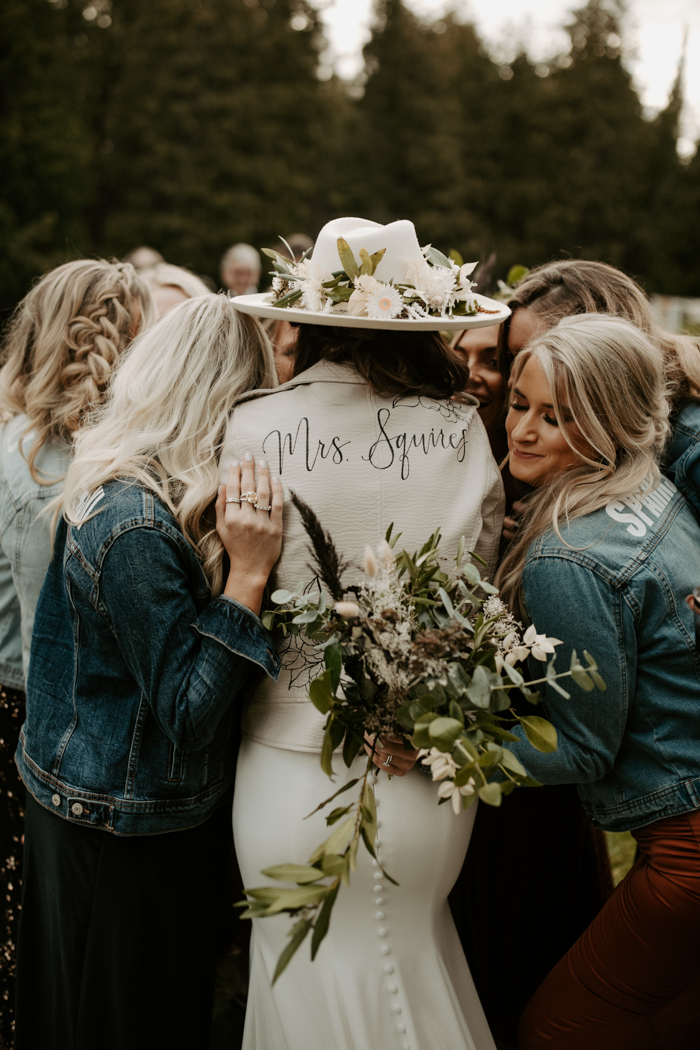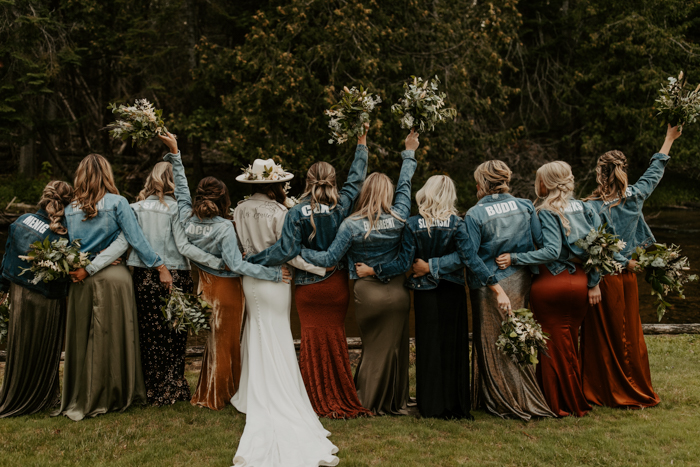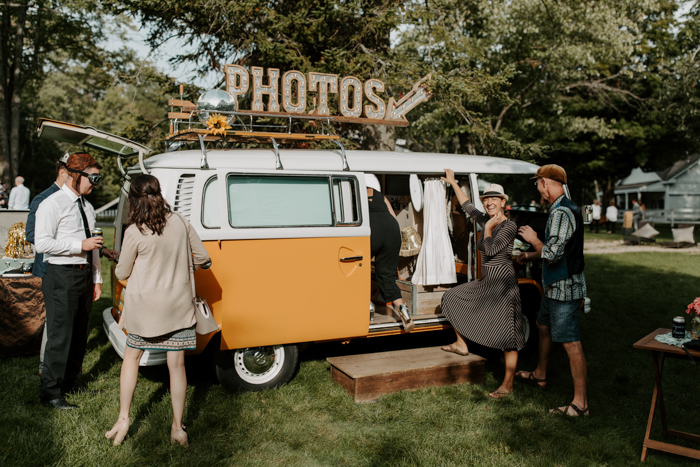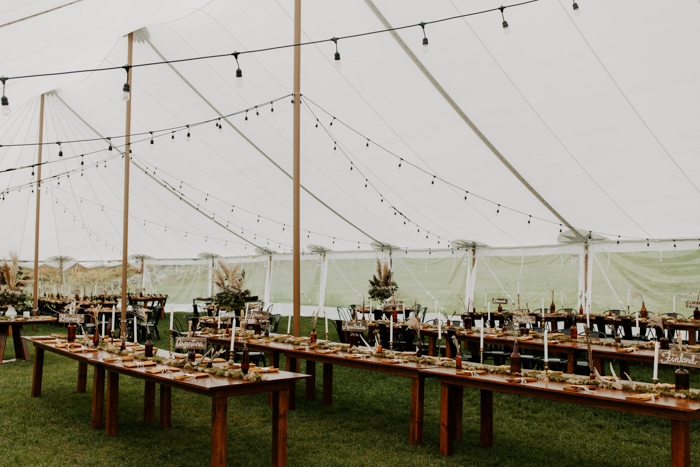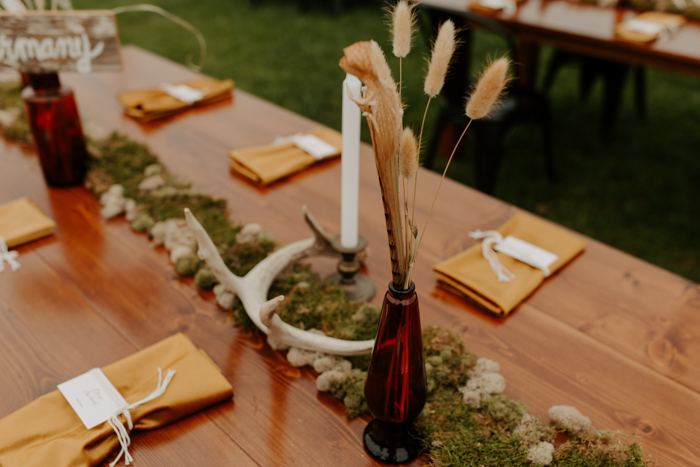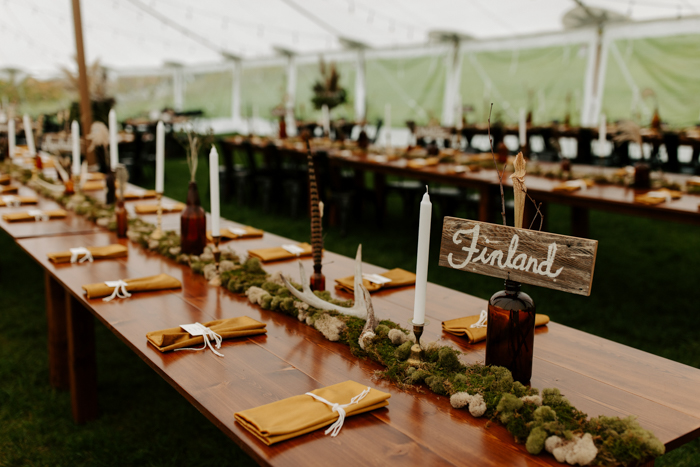 My parent's (mother/father of the bride) started a wedding rental business, Eden Woods Rentals, after our wedding. Leading up to the wedding my family built all the reception/cocktail/dessert tables, bars, floral wall, and supplied all the chairs, church pews and many of the details that made our day so special. It was amazing to watch our families come together and work so hard to add that extra touch of unique to our day.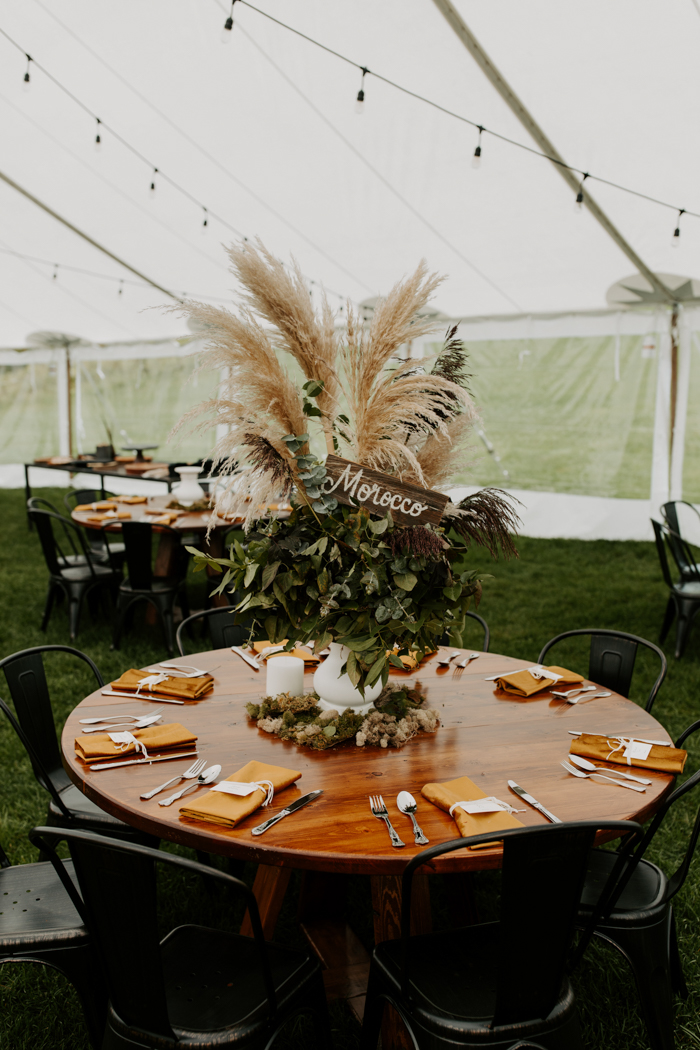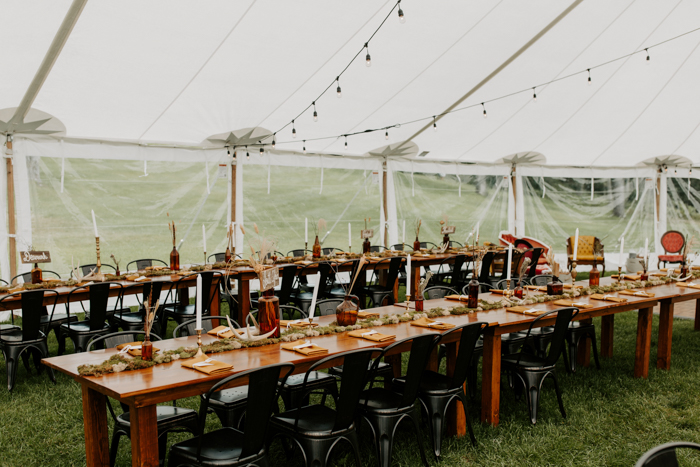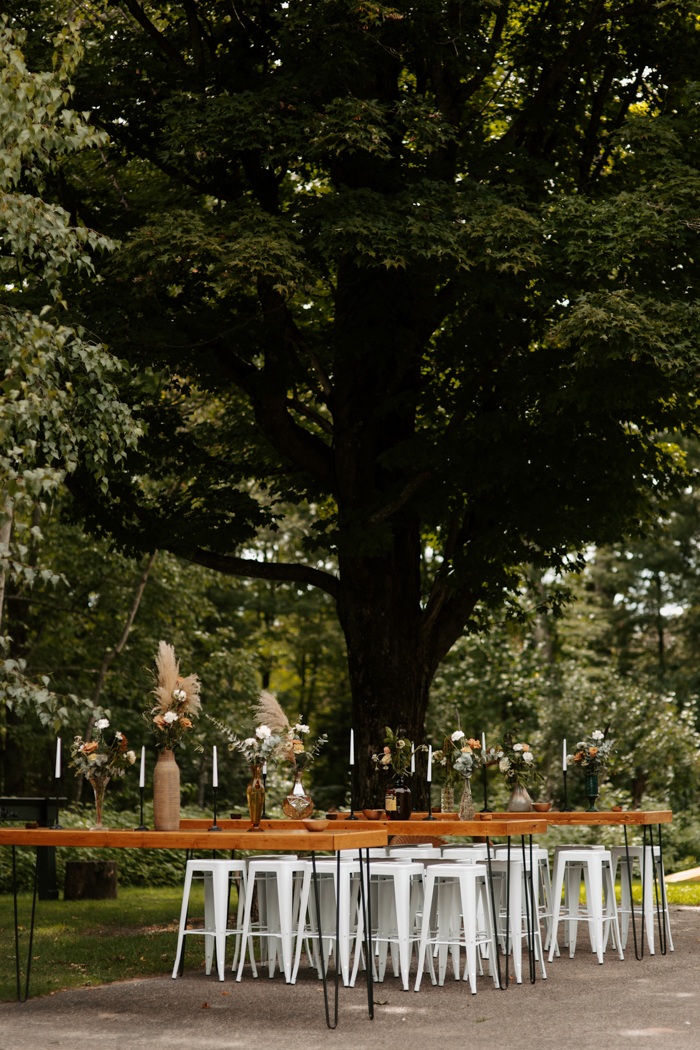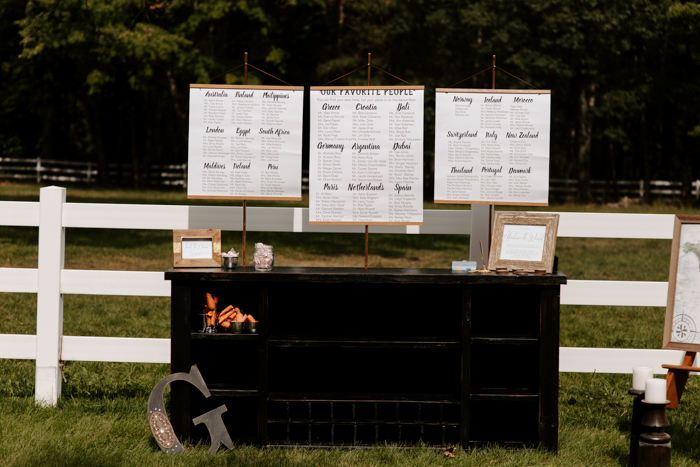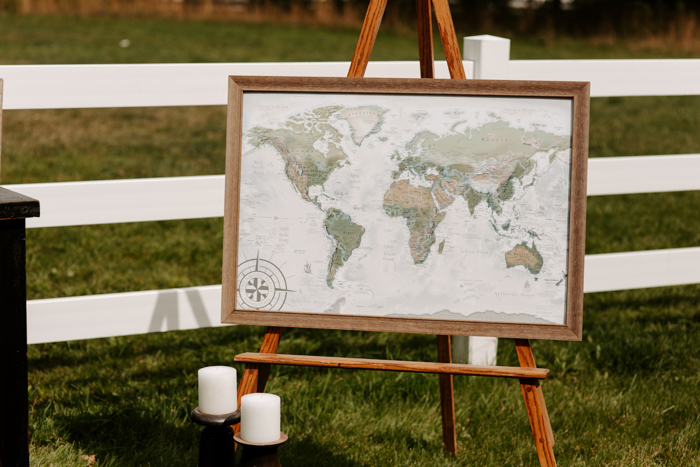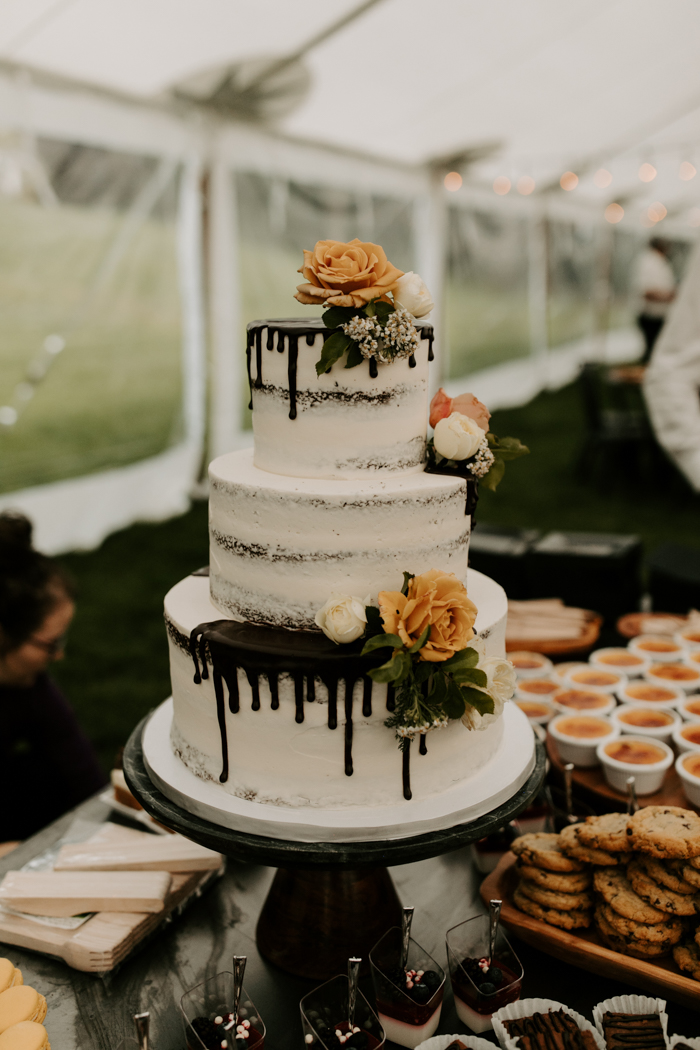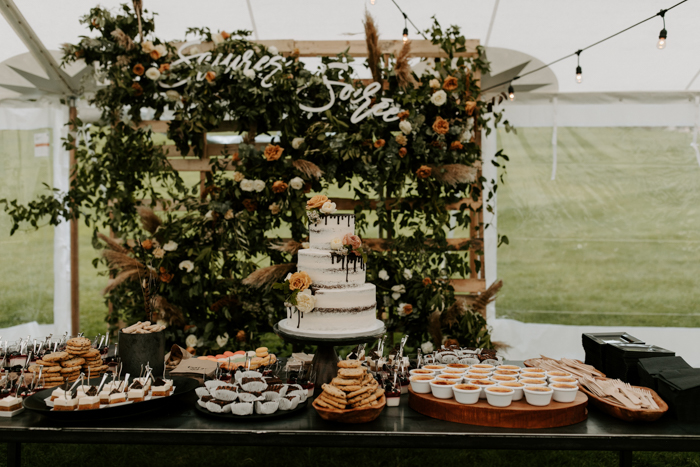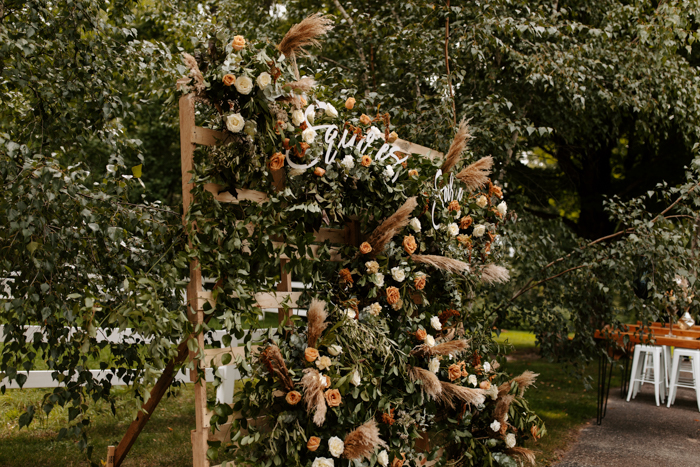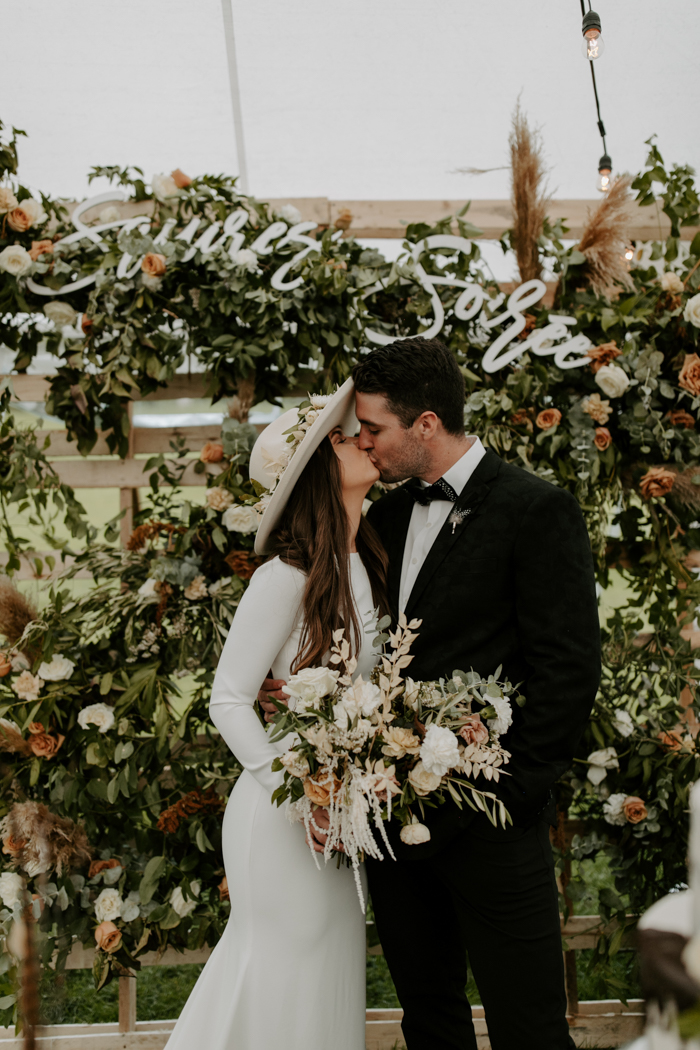 Congratulations, Alexus and Weston, and many thanks to Autumn Nicole Photography for sharing their day with Junebug! If you love the outdoorsy vibe, we think you'll feel inspired by this rustic chic South Carolina forest wedding.