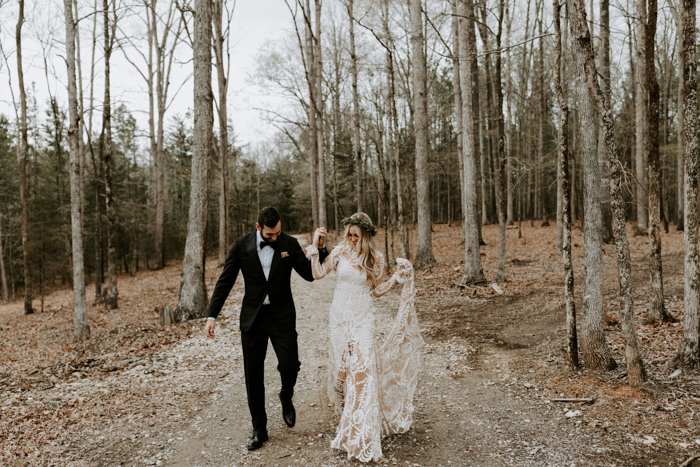 From the moment Danielle spent time on the land Kyle grew up going to, her dream was to get married in the middle of those woods — and you know how much we love a boho South Carolina forest wedding! Alyson Taylor Events helped the couple pull off their vision complete with with a clear top tent to show off the night sky and the most adorable Jade + May Co. caravan bar. If you're into DIY projects, you're going to love the couple's ceremony backdrop that Kyle made for their home and repurposed for their wedding day decor! With all of that and even more, we're all heart eye'd over every photograph Emily Magers Photography captured of Danielle and Kyle's special day!
The Couple:
Danielle & Kyle
The Wedding:
Private Residence, Smyrna, South Carolina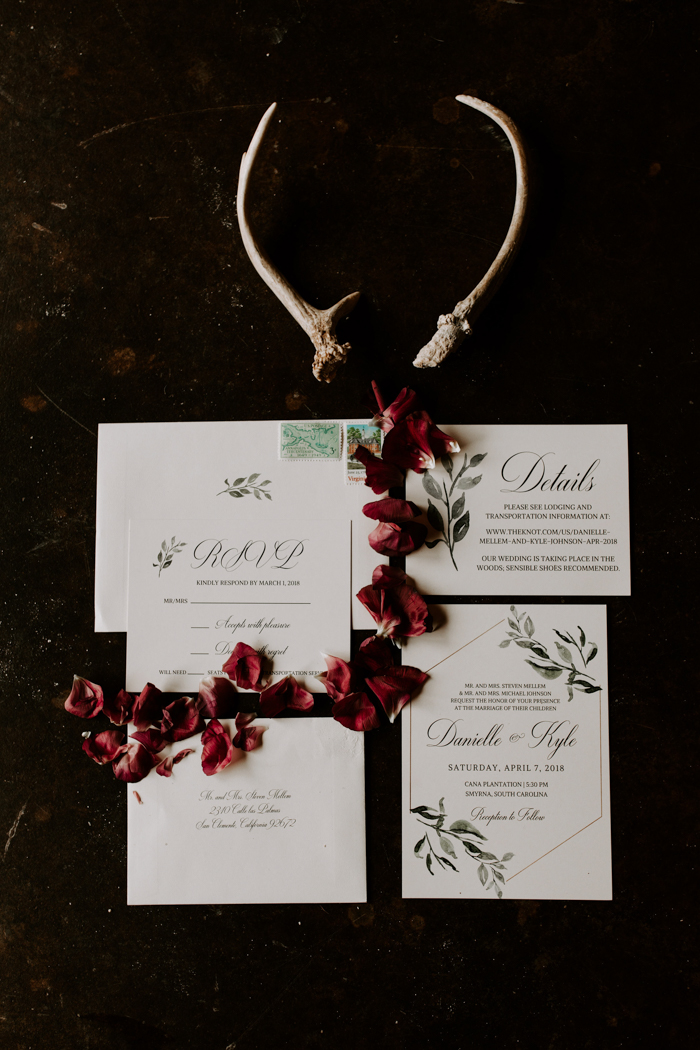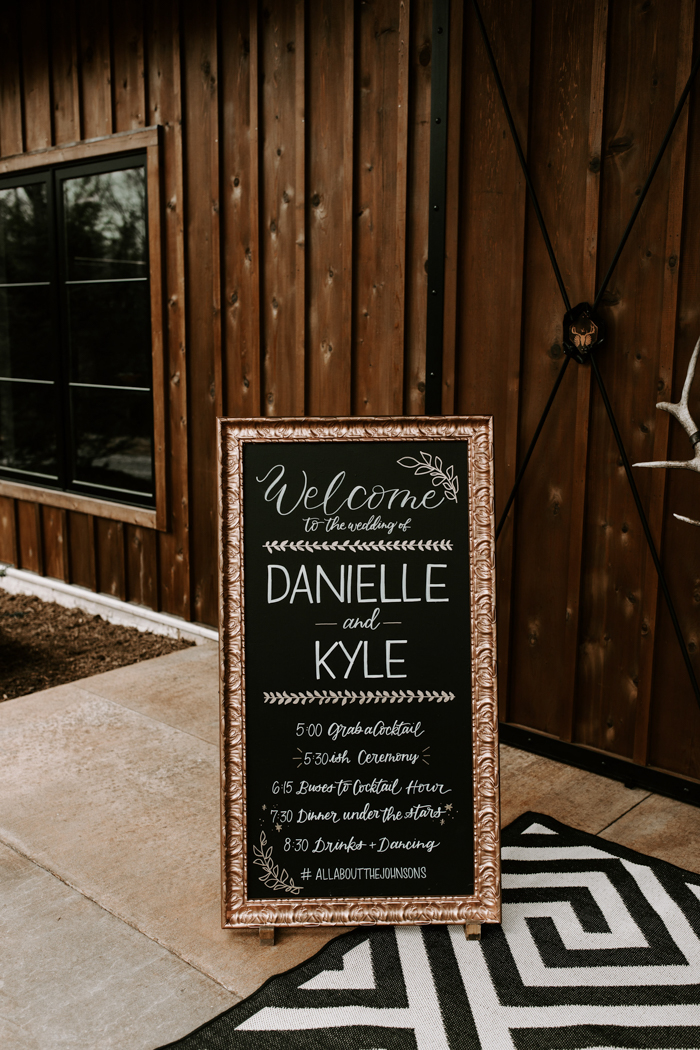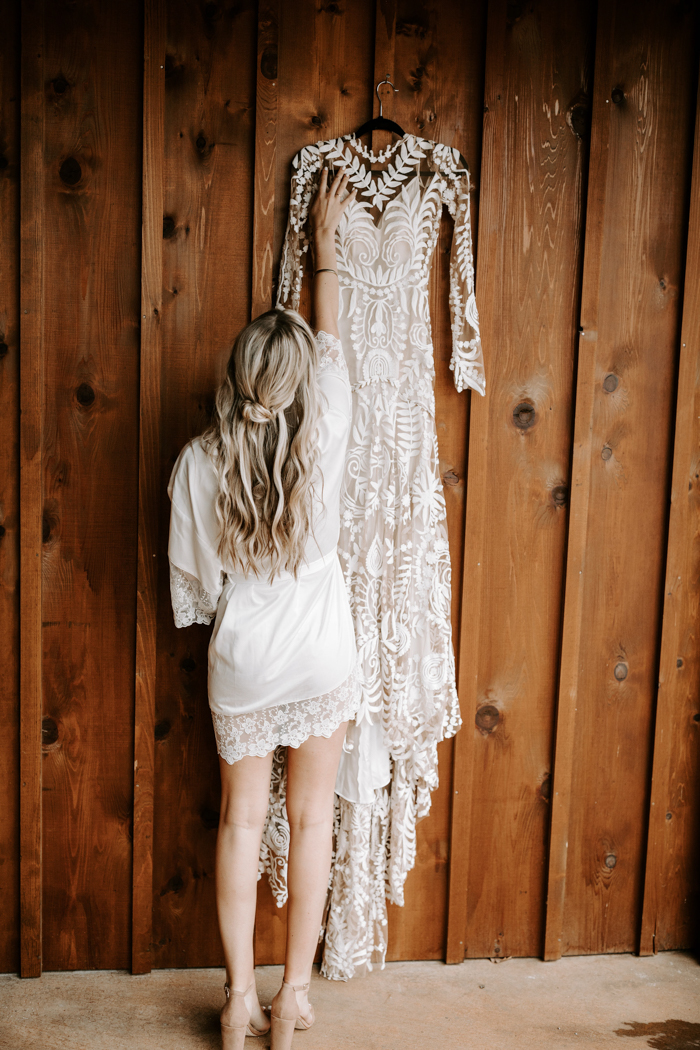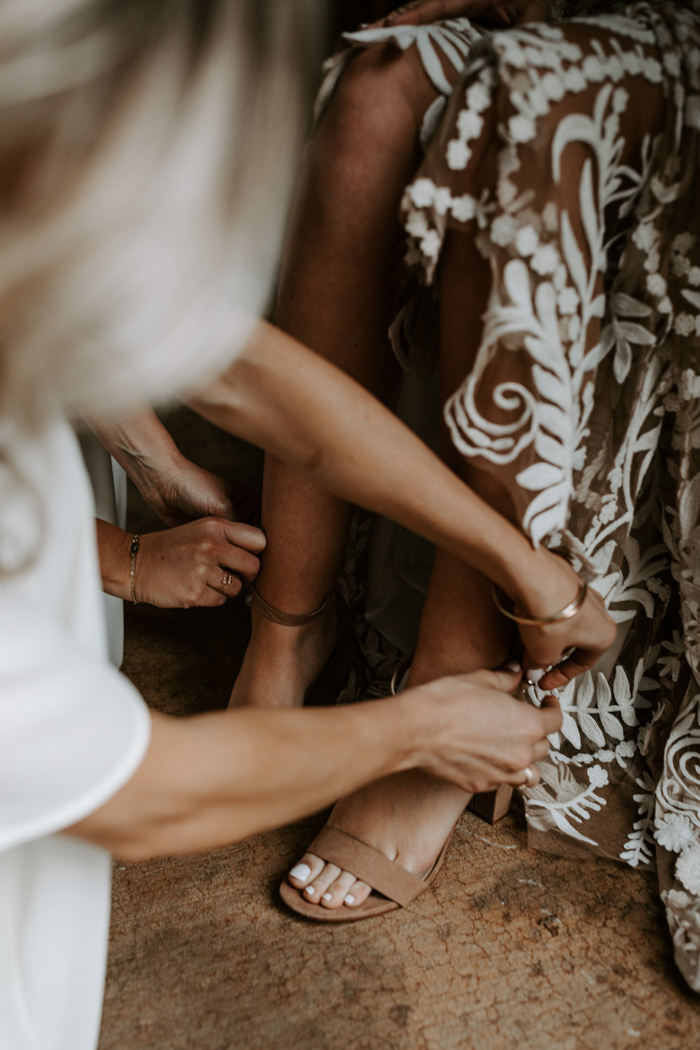 My husband and I are not the most sentimental so I made him a leather wallet and inside it was a Concert ticket to Justin Timberlake (his favorite guy). He gave me a amazing white Bathing suit from Frankie's Bikinis for our honeymoon (with the help of my sisters) and a soda water machine with an arrangement of bitters because I always said thats the one thing I want in my house. We also wrote each other notes with our personal vows in them because we did traditional vows at the ceremony.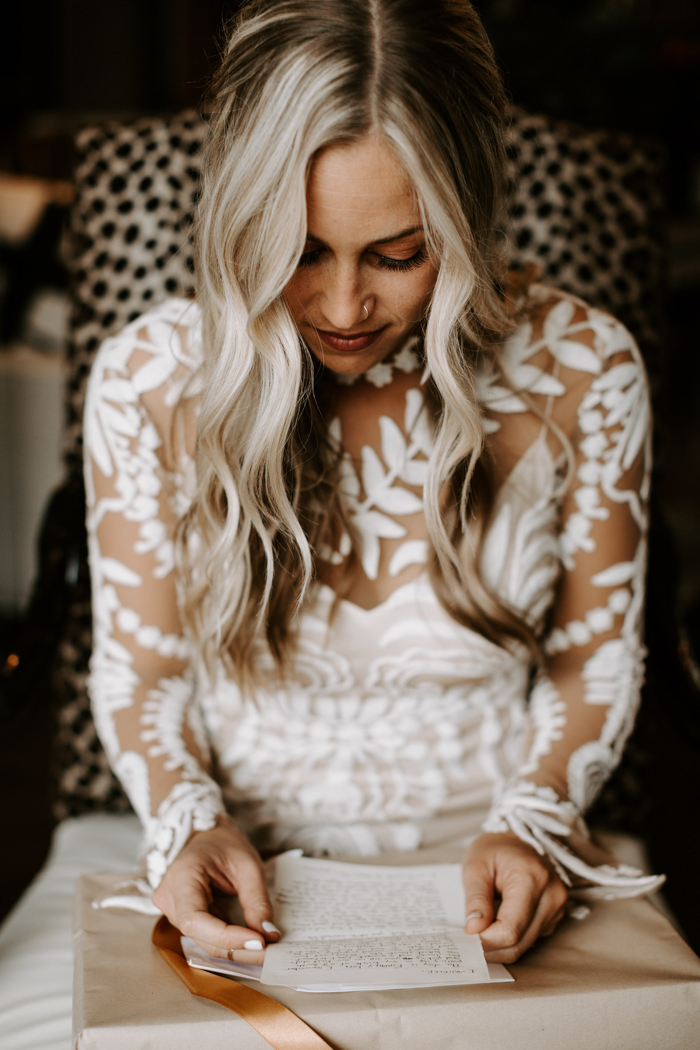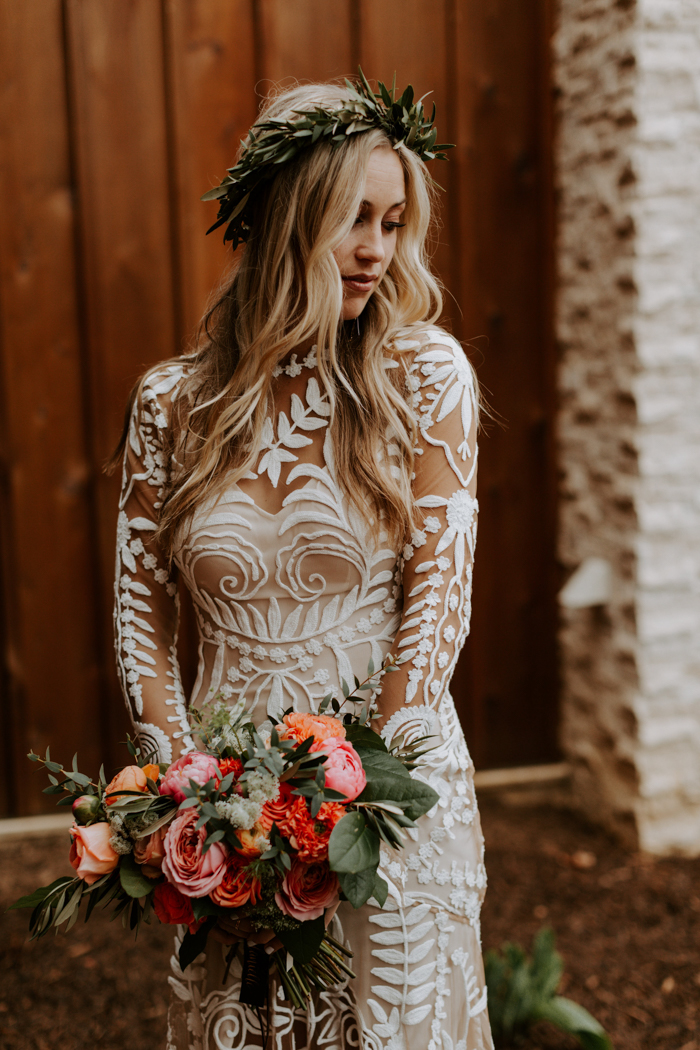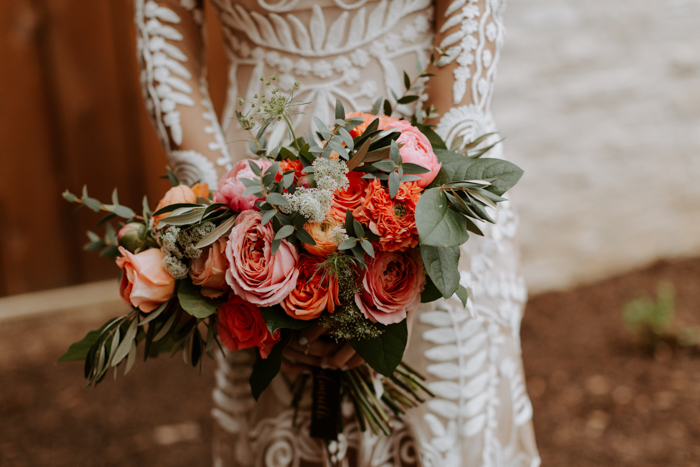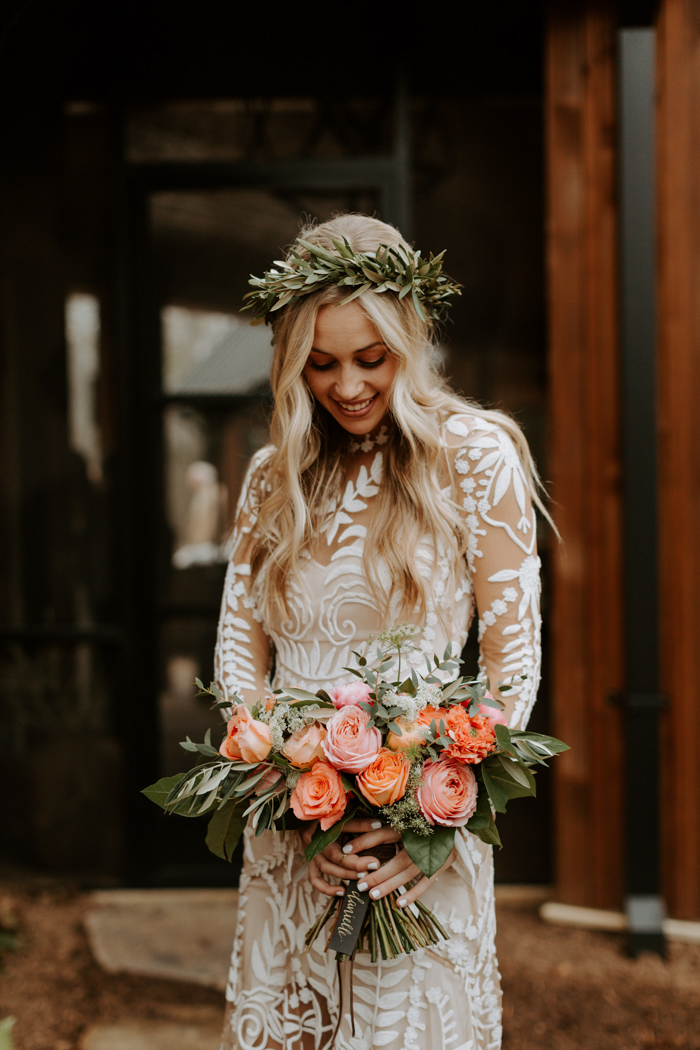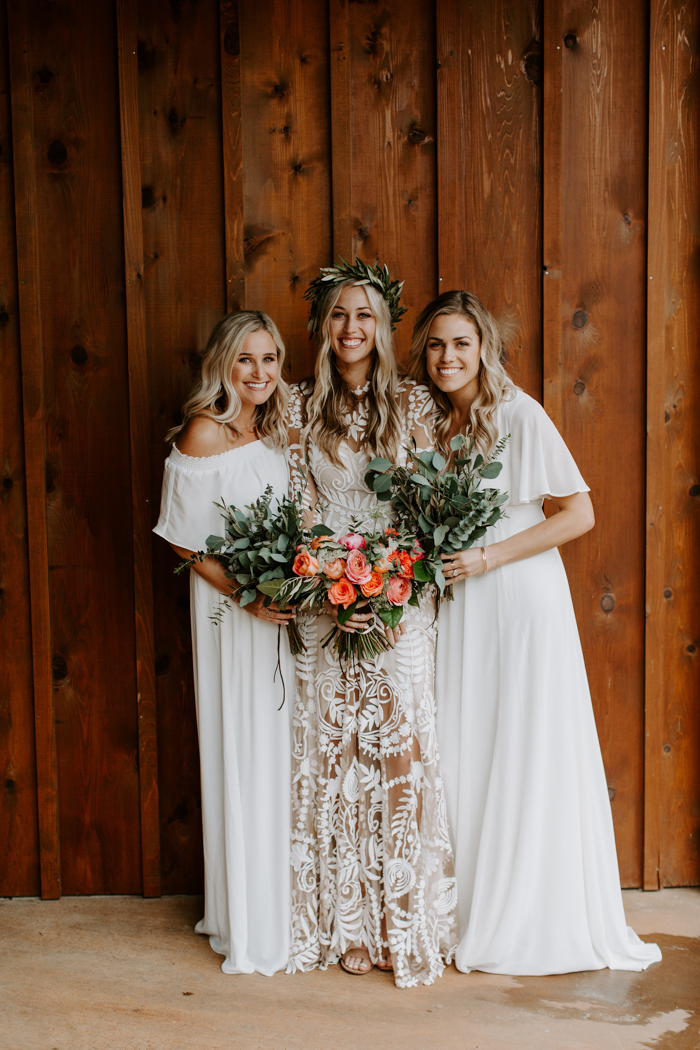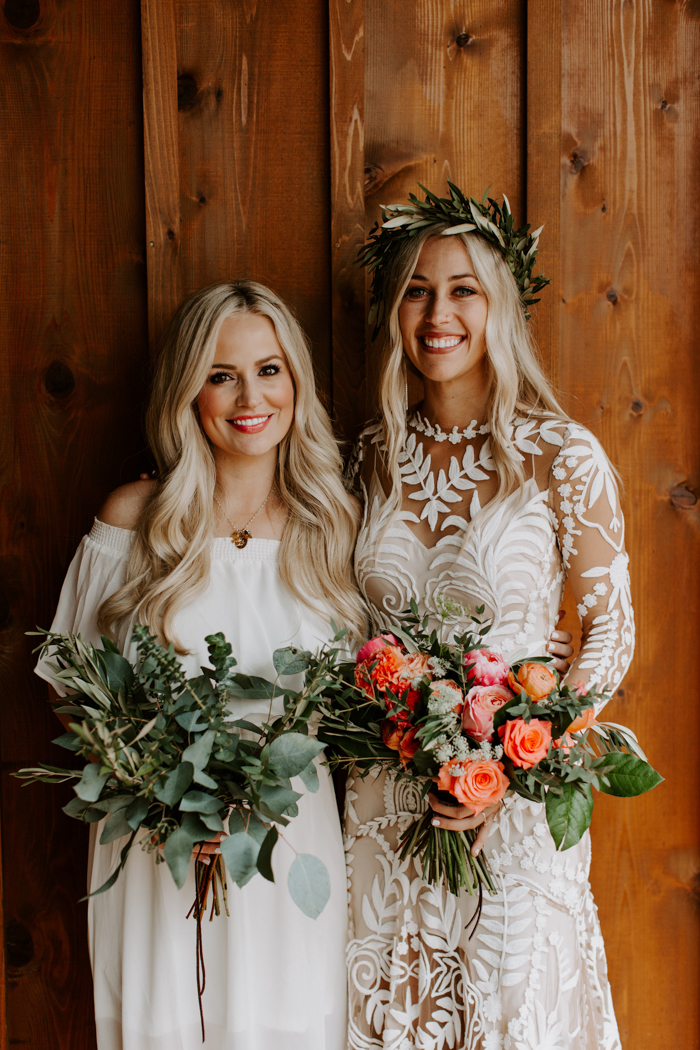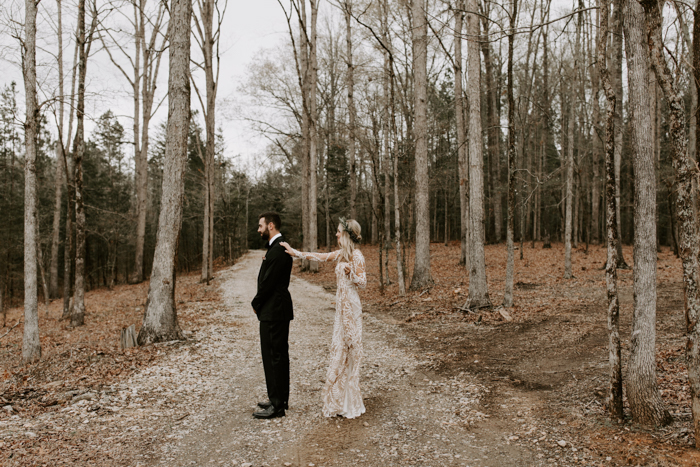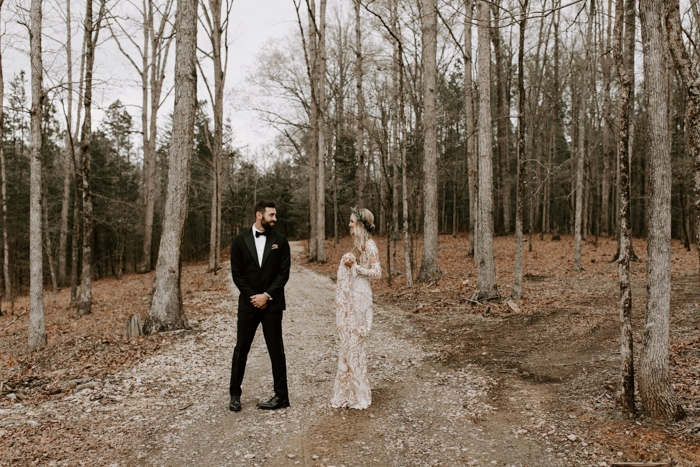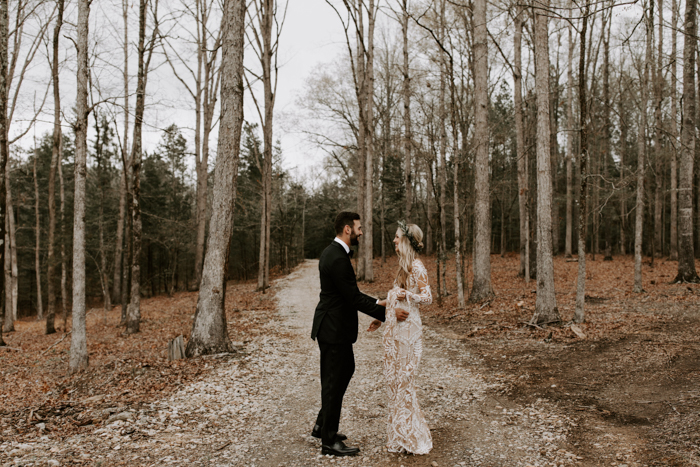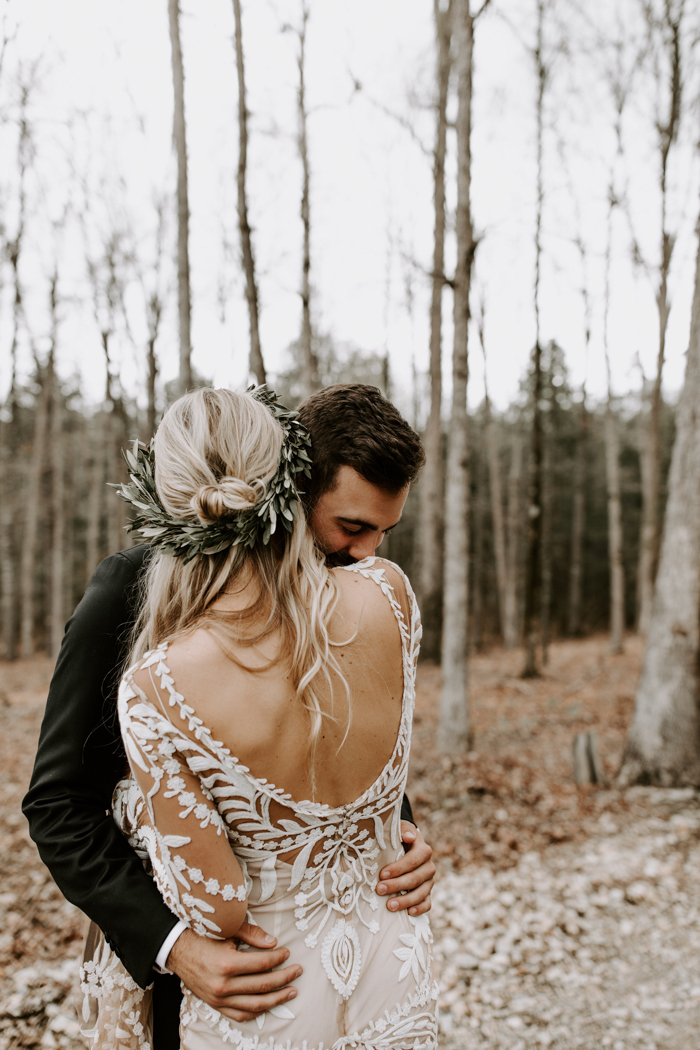 My photographer was AWESOME. She was super genuine and friendly, did not seem to ever stress and was all around just good at what she does. She made us feel comfortable in front of the camera.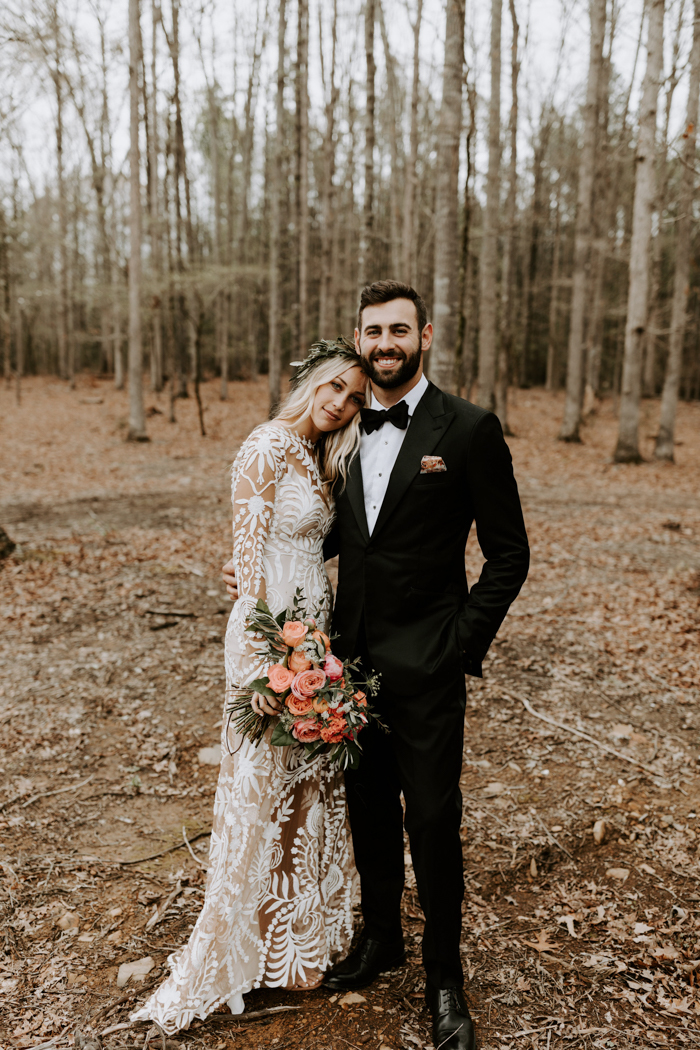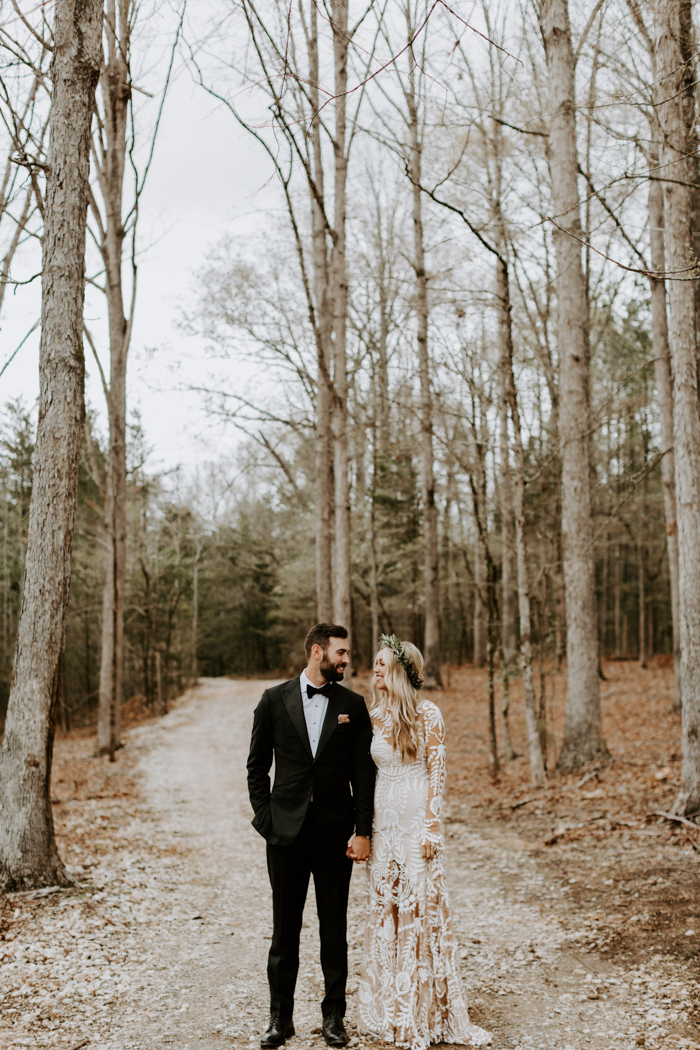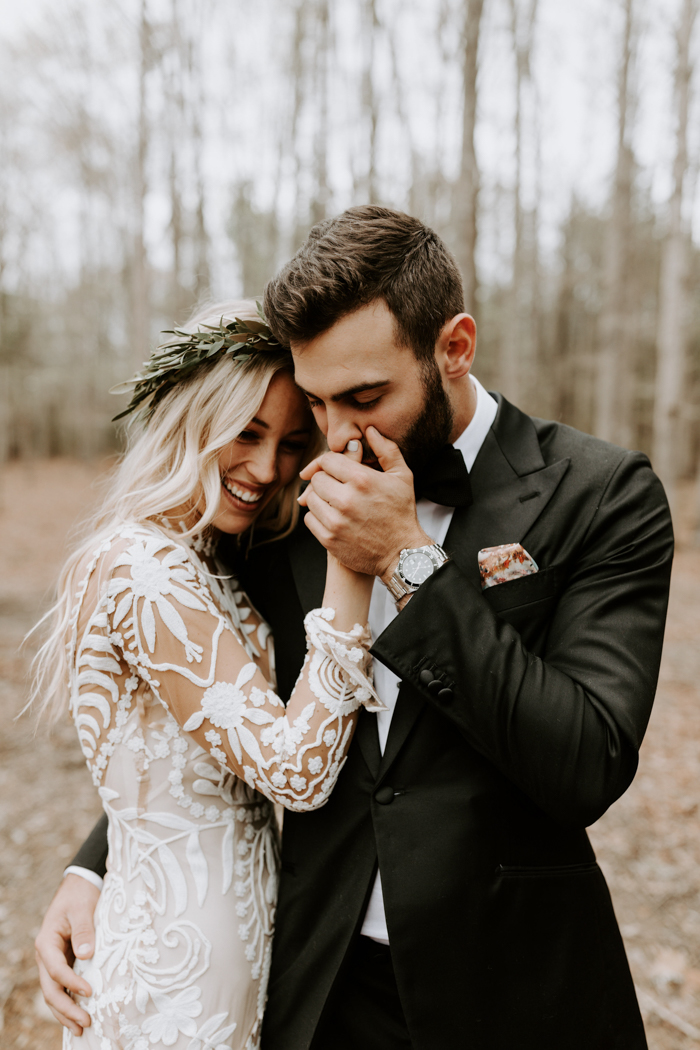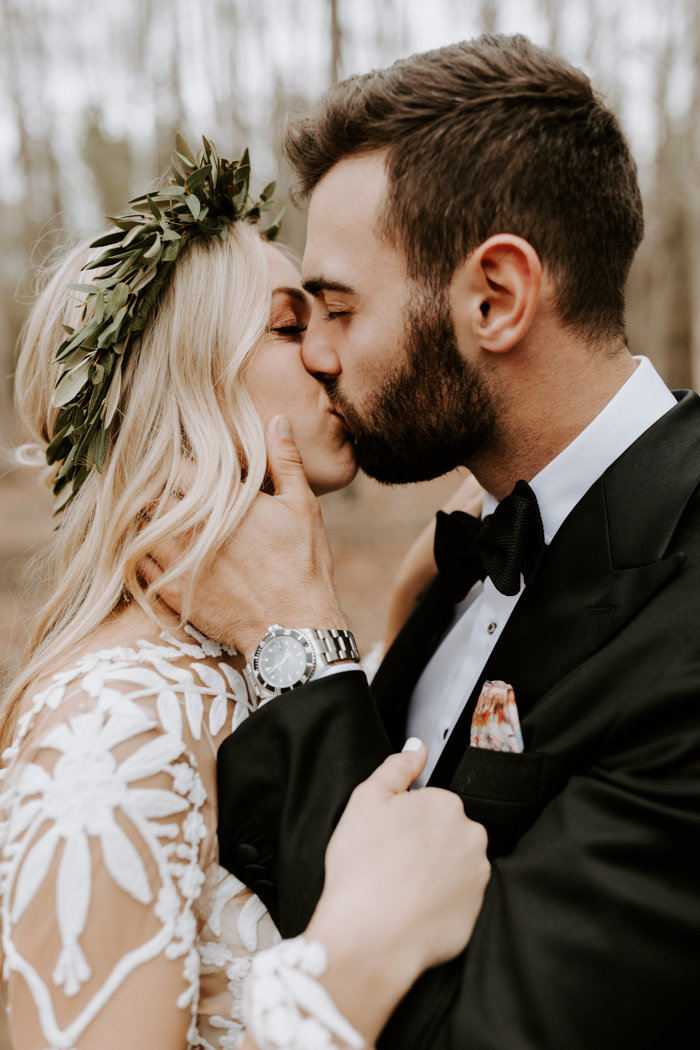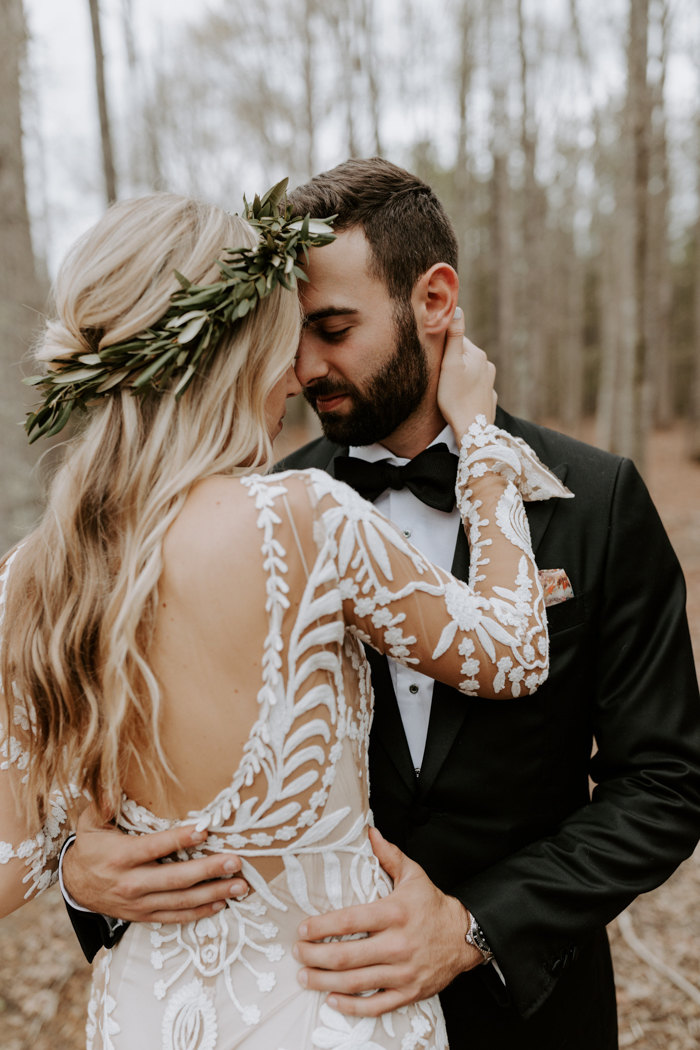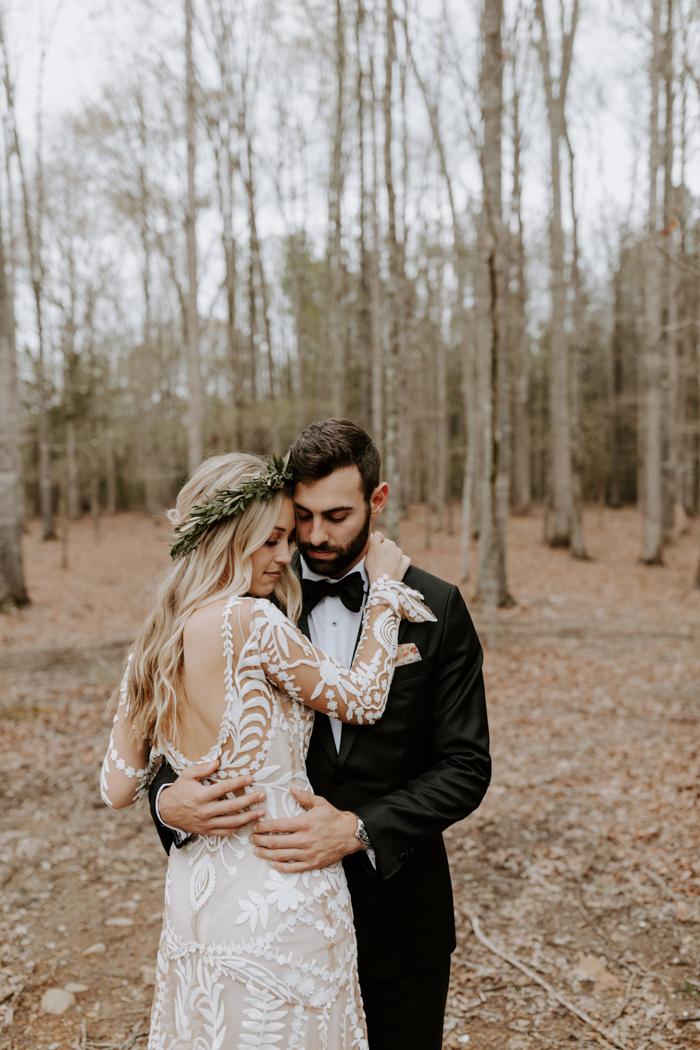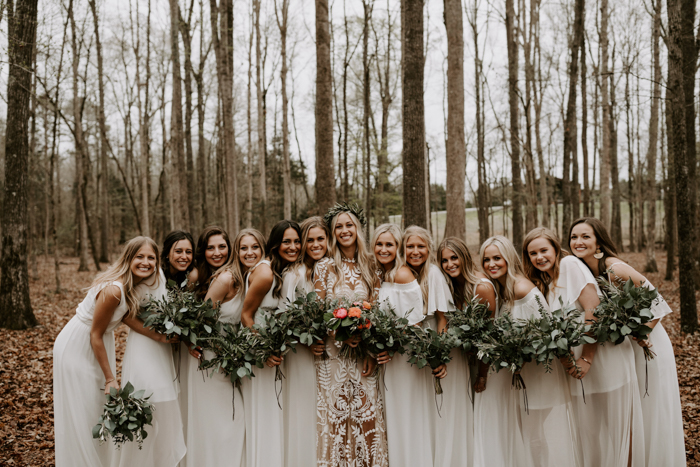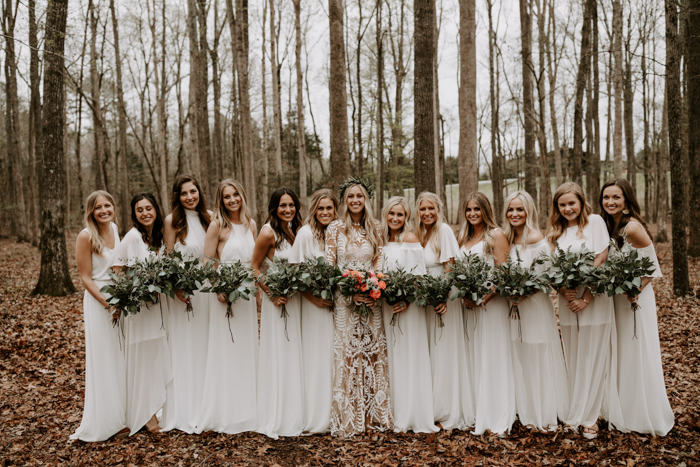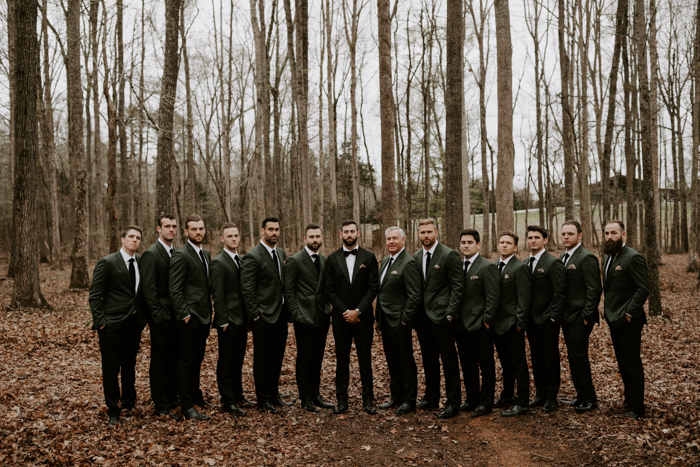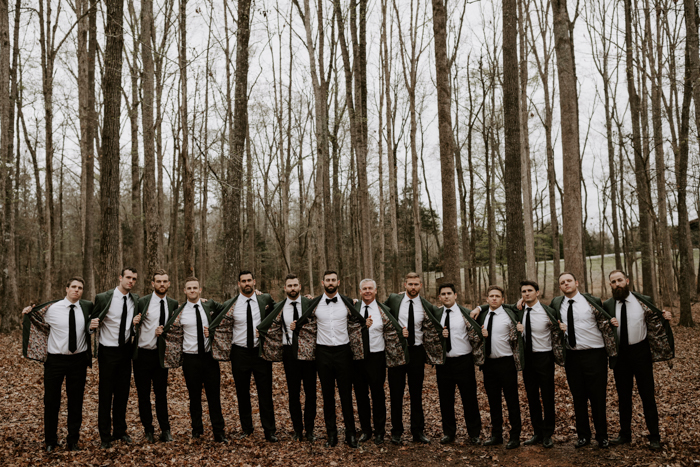 Since meeting my husband and seeing the land he grew up going to, it was a dream of mine to be able to get married in the middle of the woods there. That being said, we literally found a spot on the land (in the middle of a ton of trees) with a little space and set up our ceremony right there. I wanted a super deep and meaningful ceremony while still being short enough people wouldn't get bored and then just a crazy party with lots of food, drink, and dancing with the ones we love.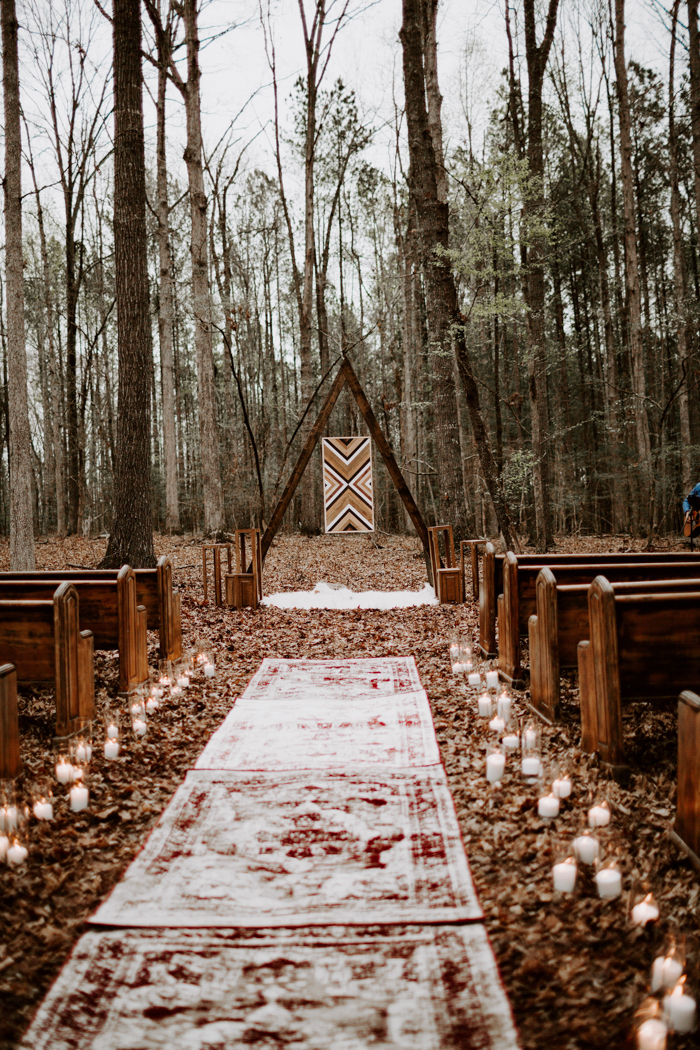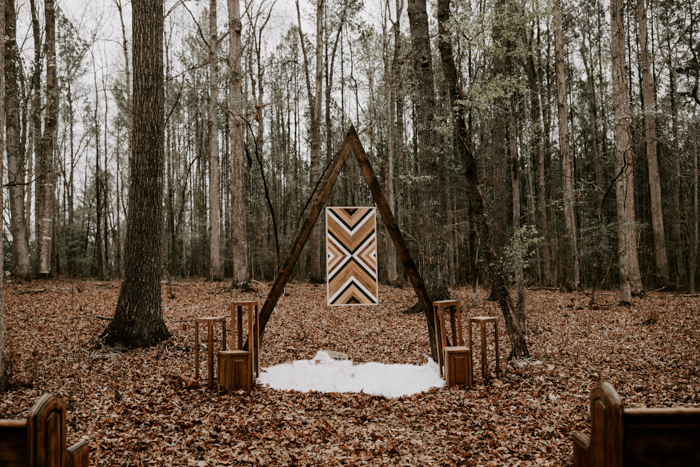 SHOP THIS LOOK: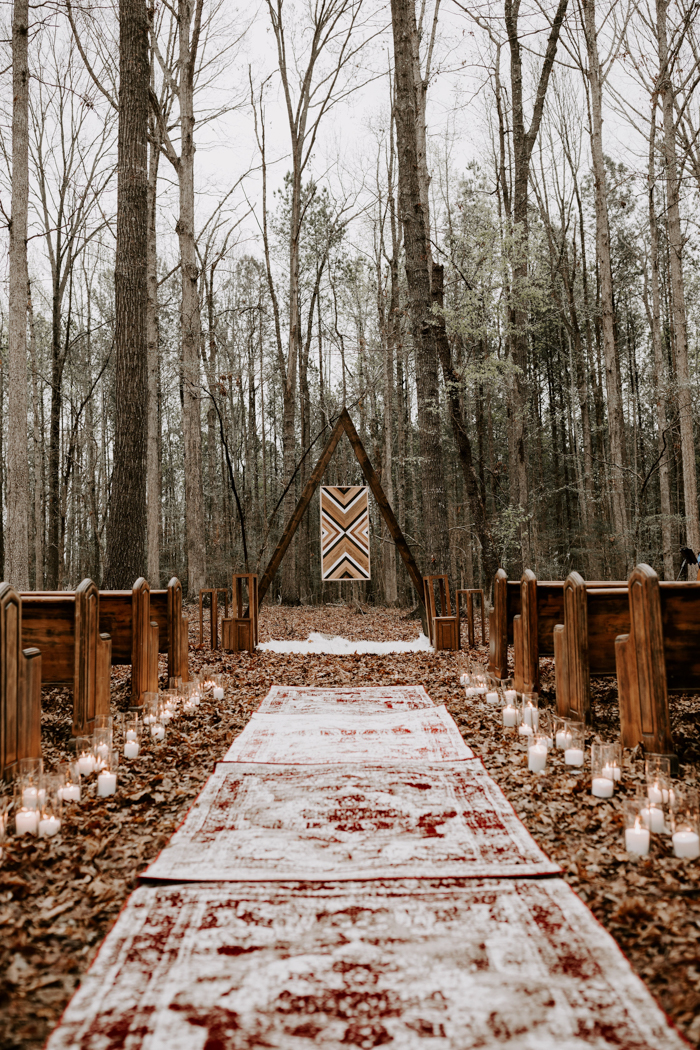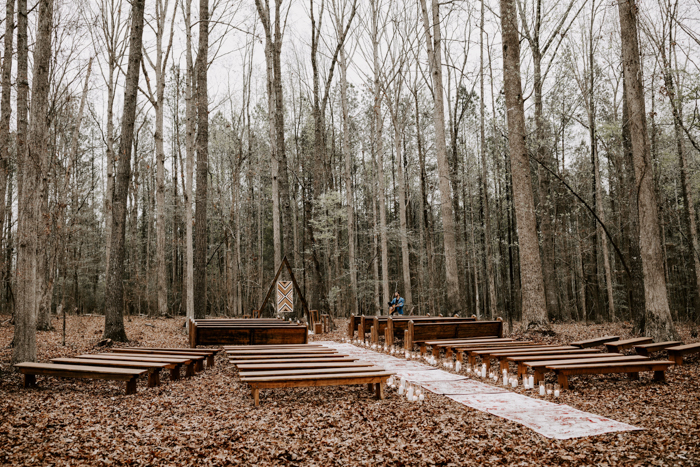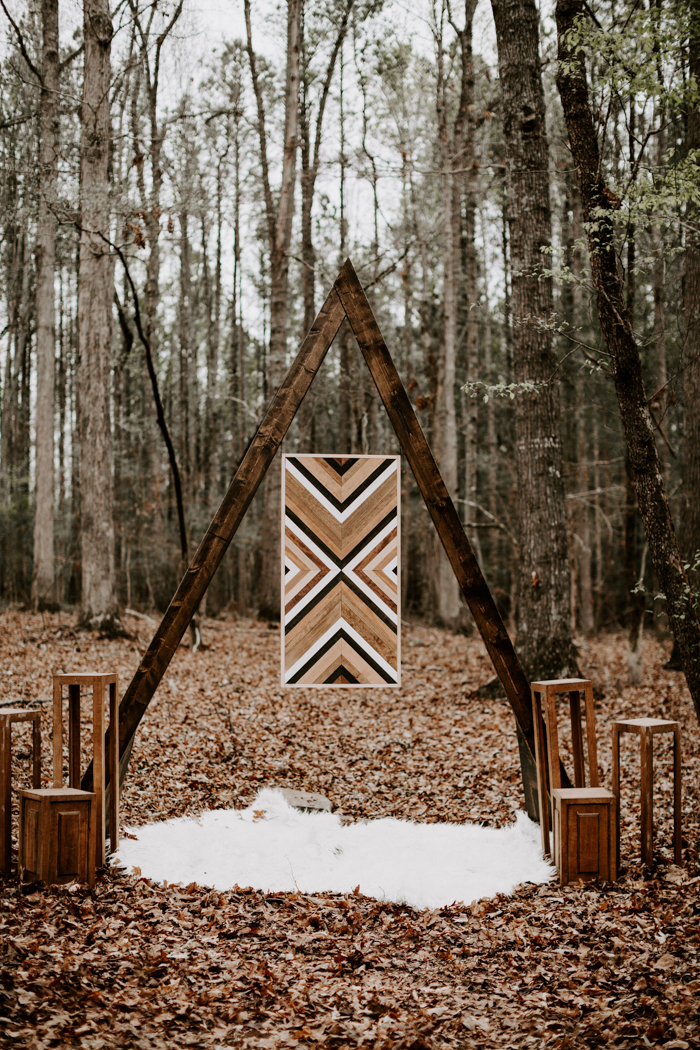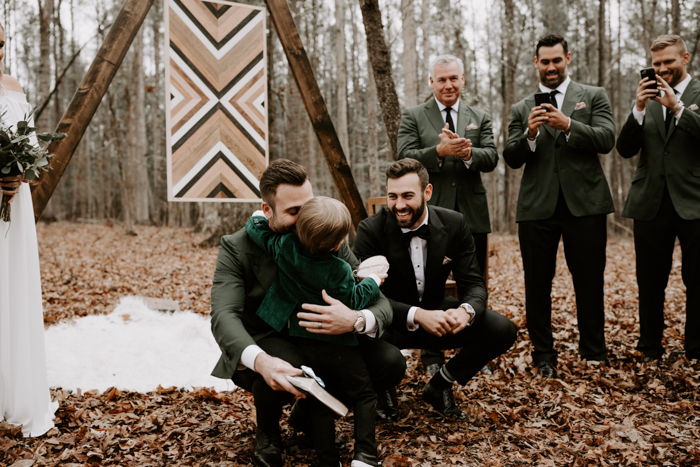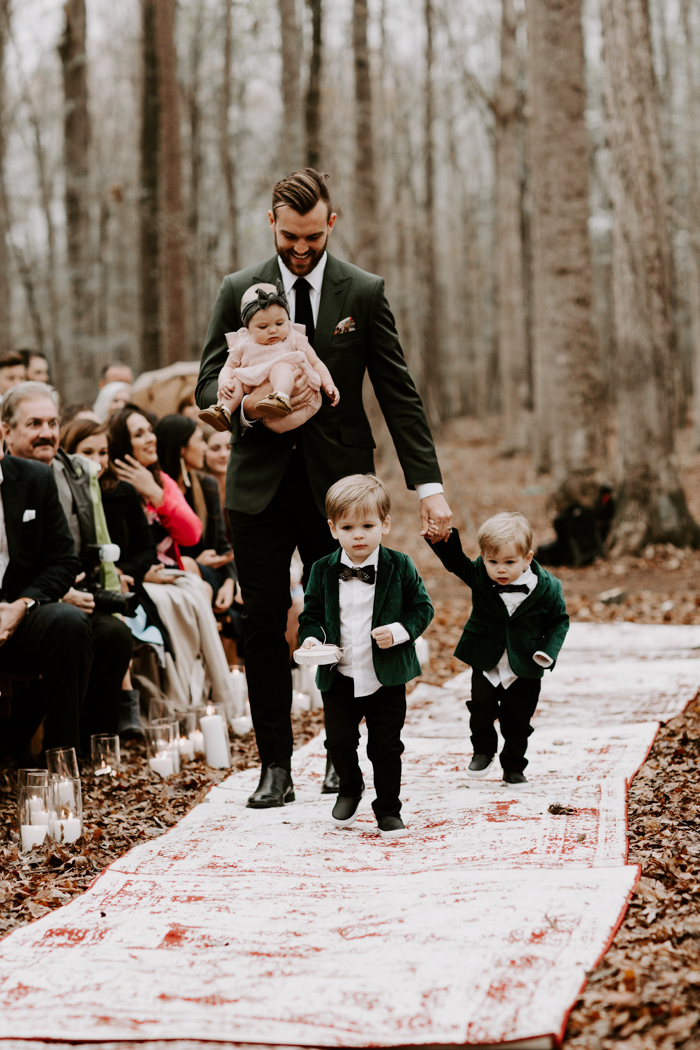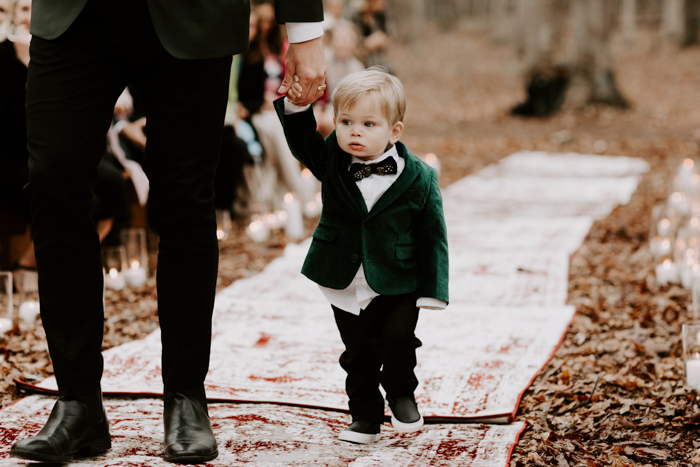 The most memorable part of my day was no doubt walking through the wooded land to the rugs(where the aisle started) and seeing my smokin' husband and everyone I love together. I felt more in that moment than I ever have before.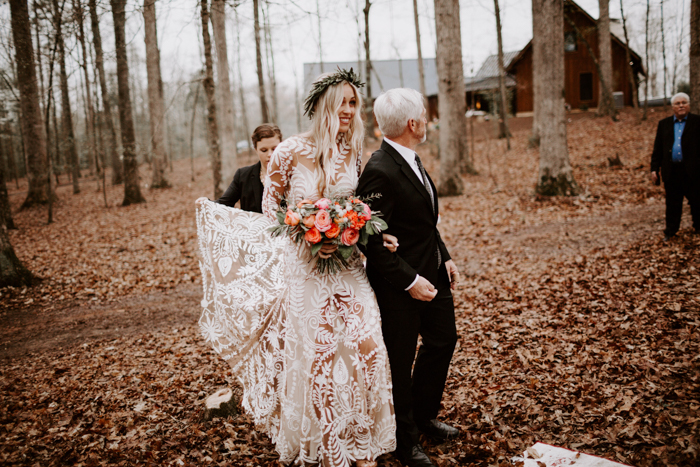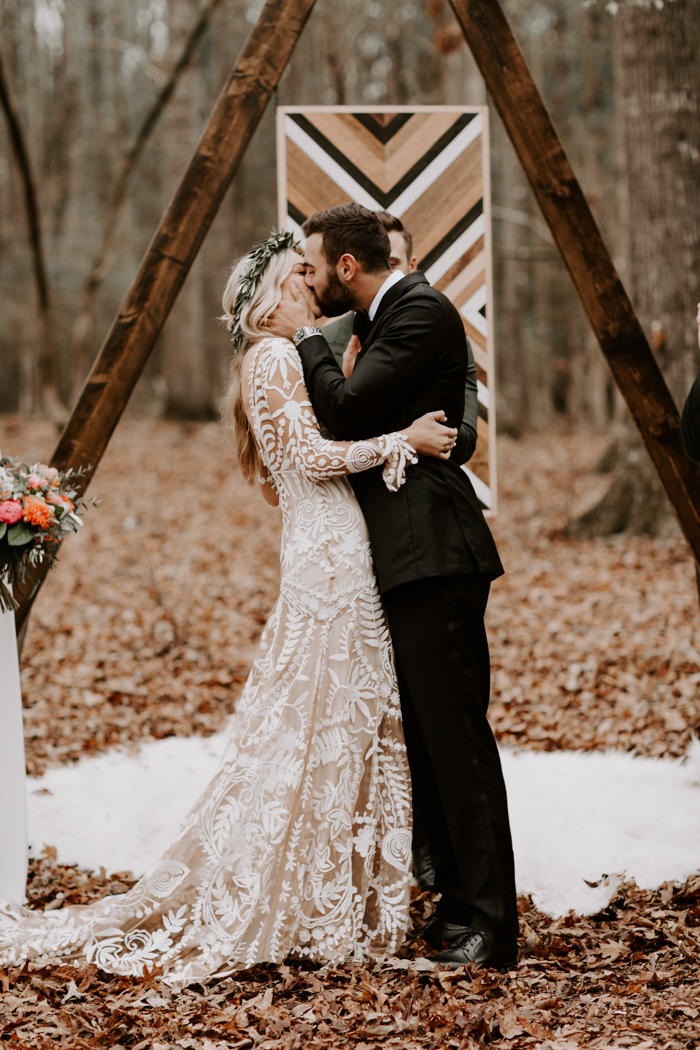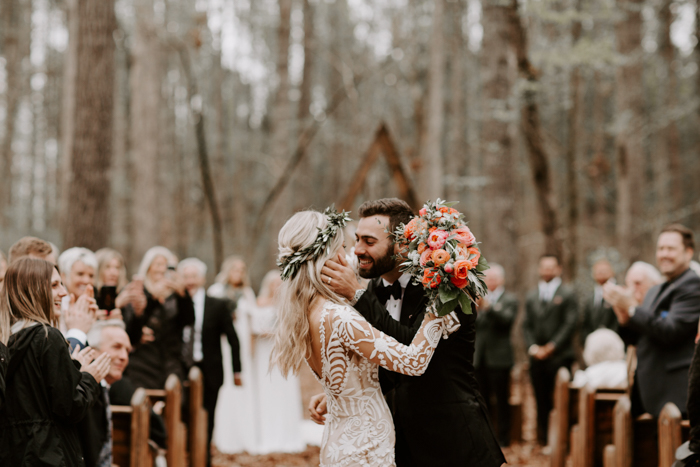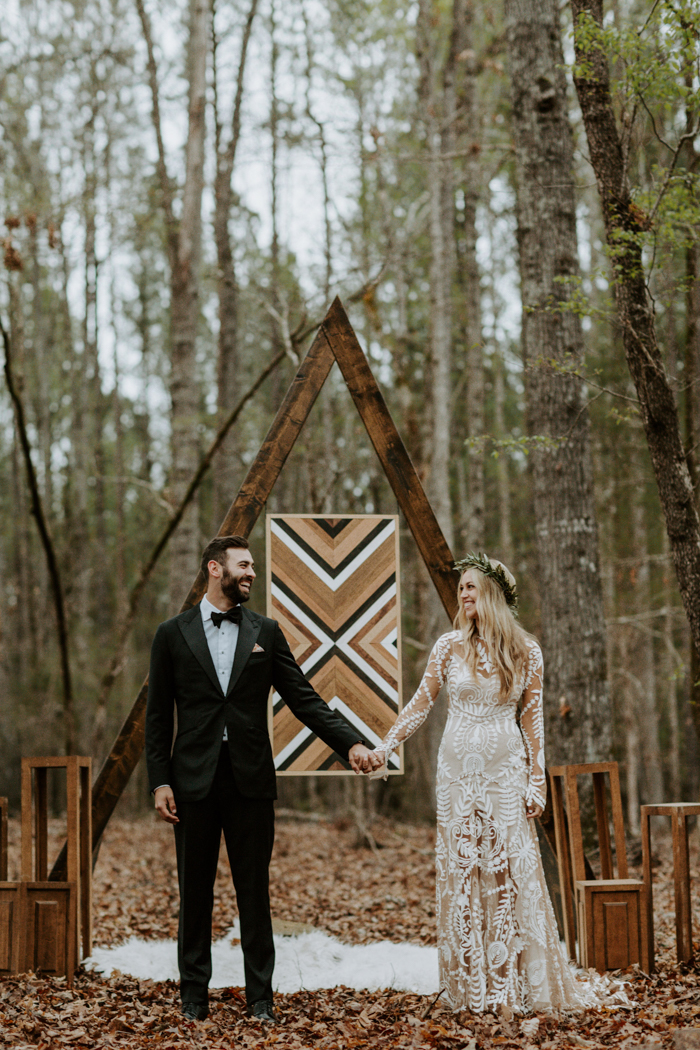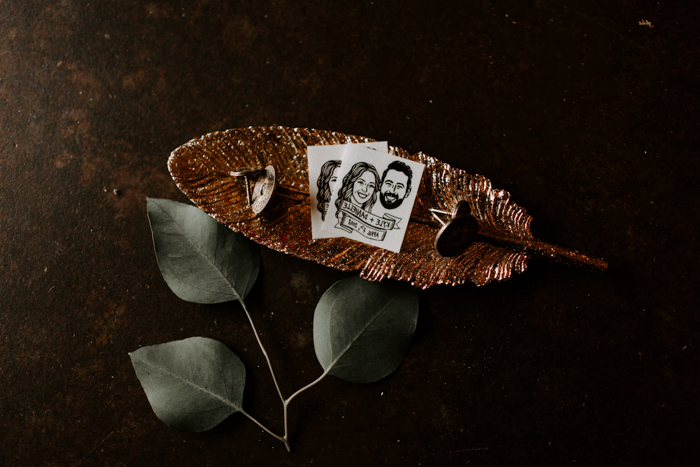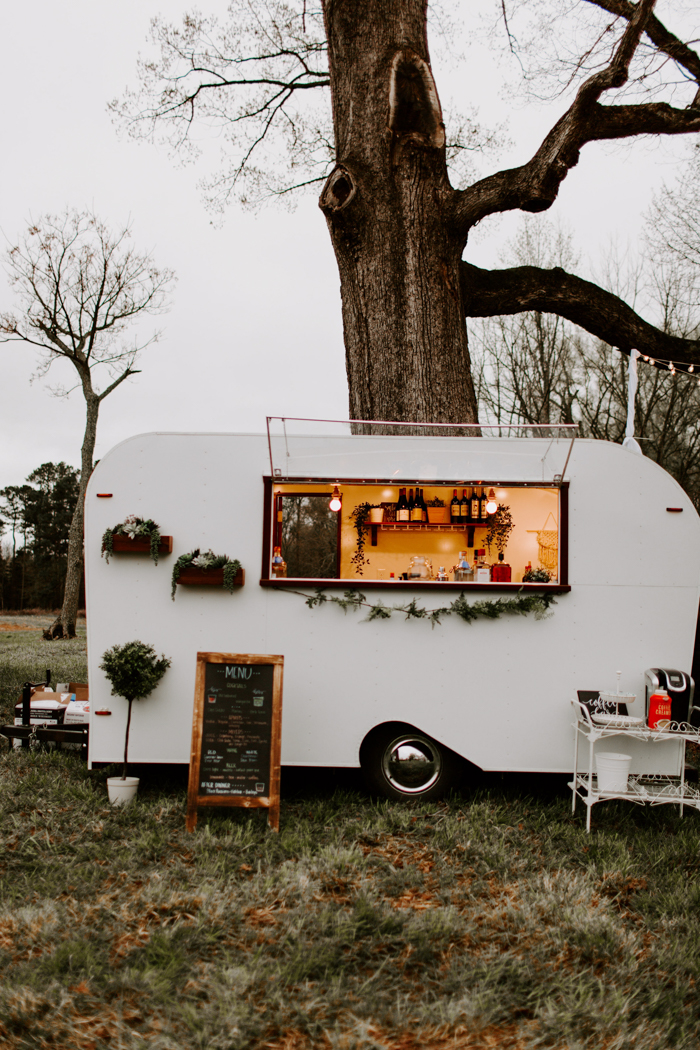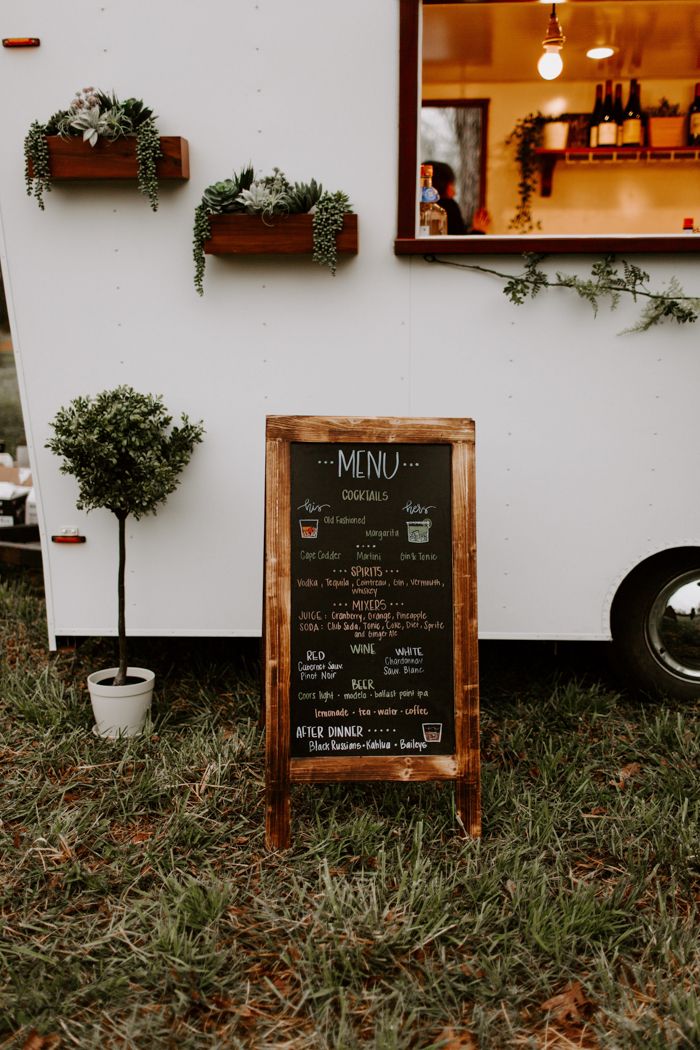 There were a lot of details I didn't necessarily care about and some I really did. Focus on the ones you really care about and be flexible with the others. Once you get to the day of, let go of all of it and simply enjoy your day with your bridesmaids and all the moments of that night with your husband, even if nothing goes right. I promise it will still be the best day of your life.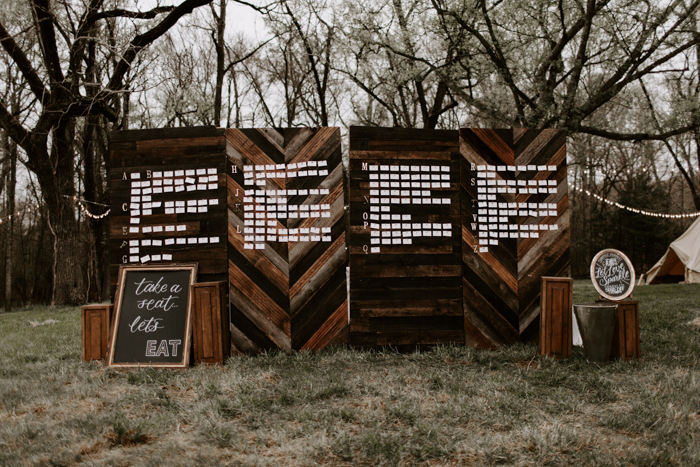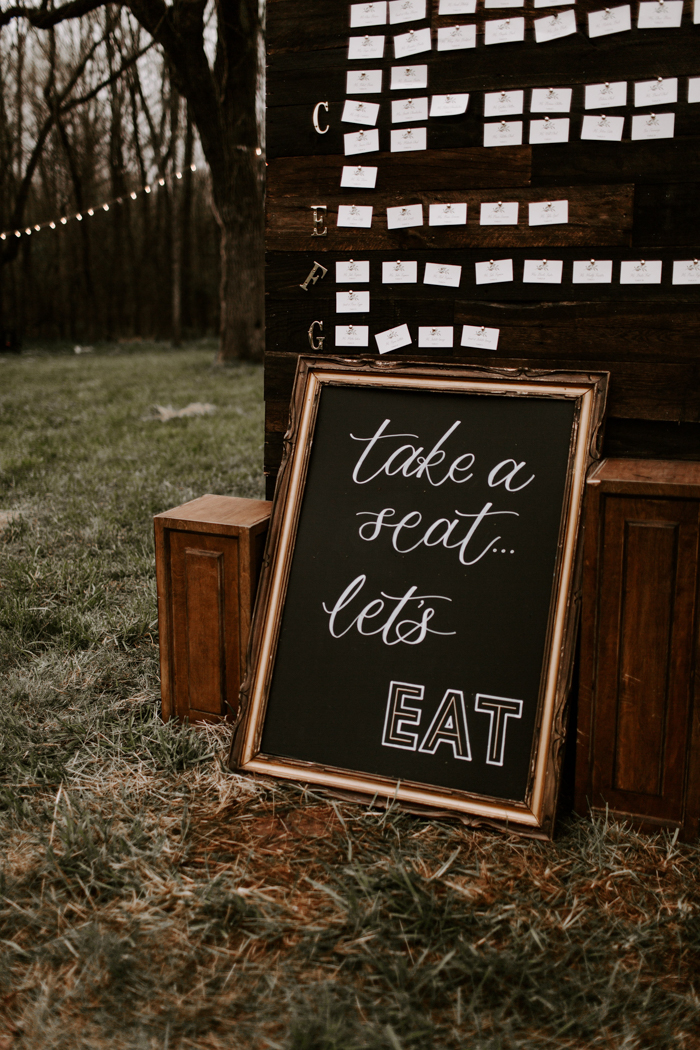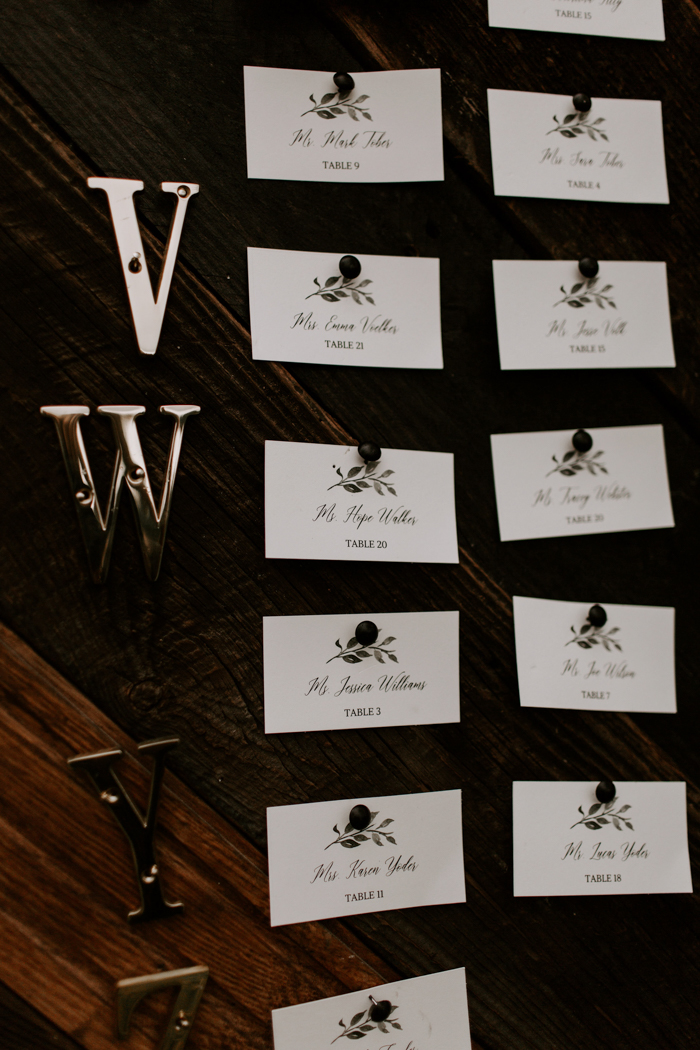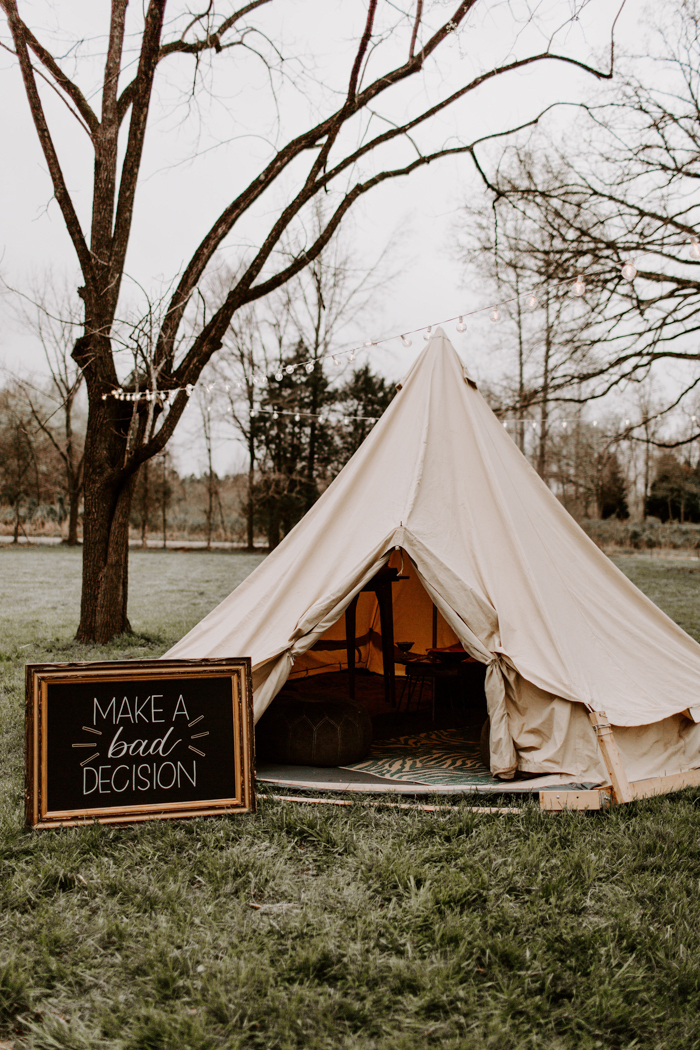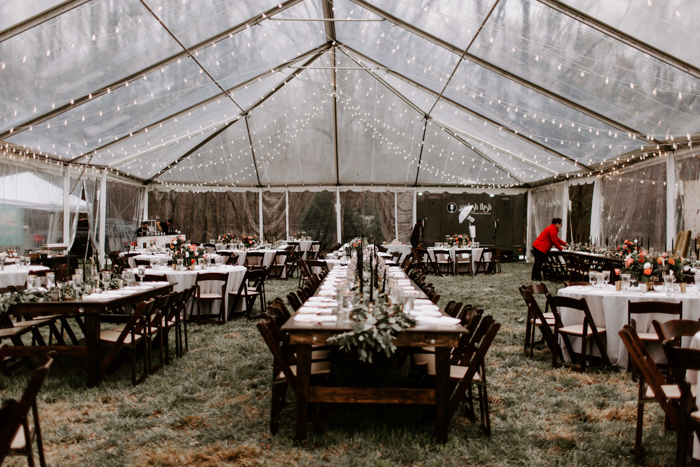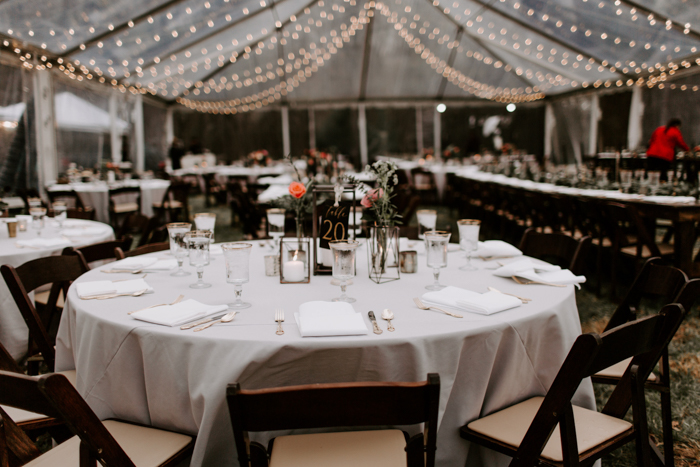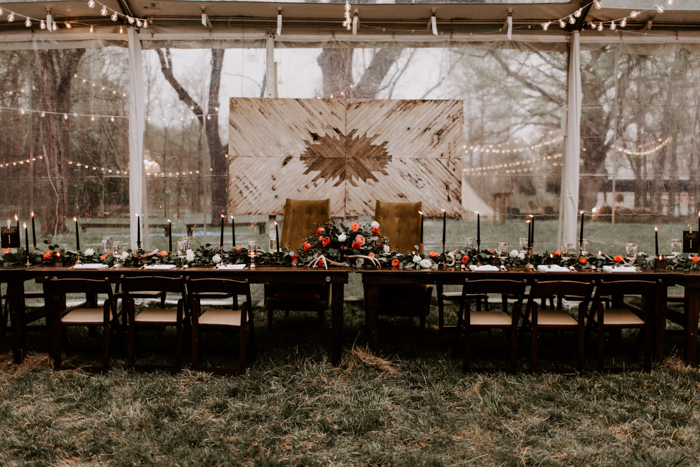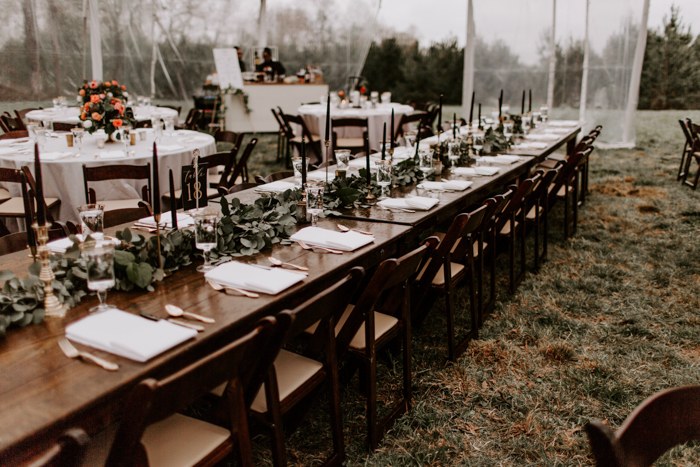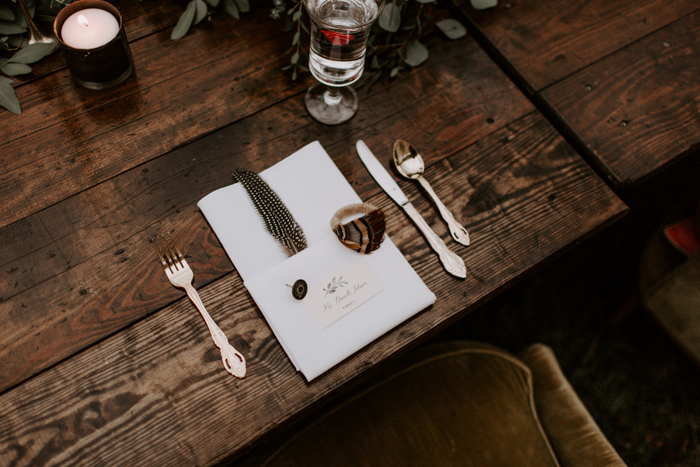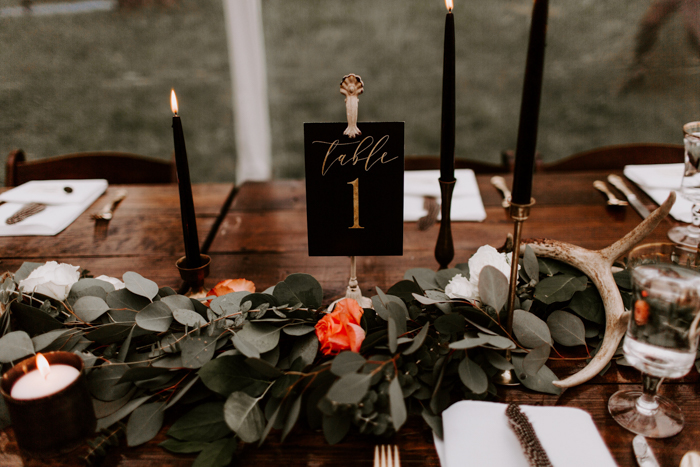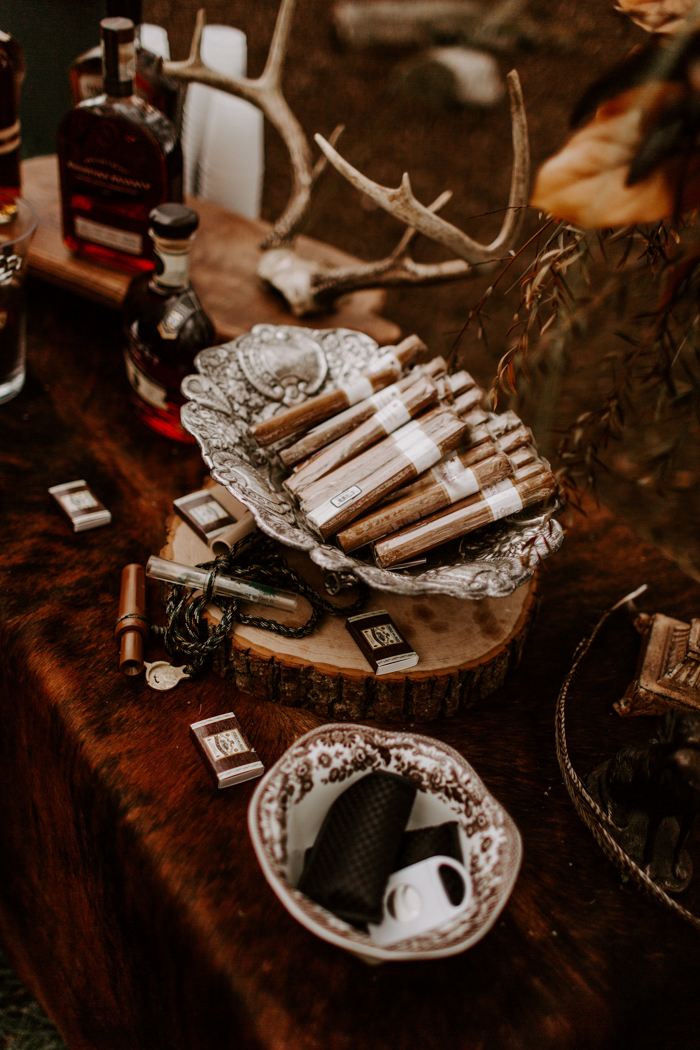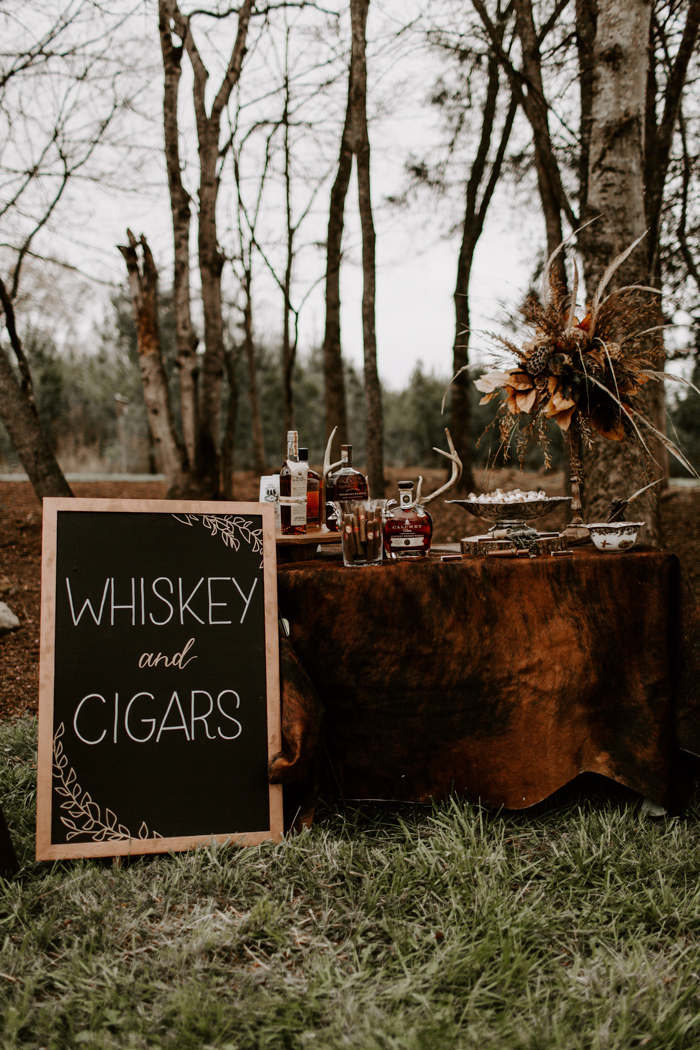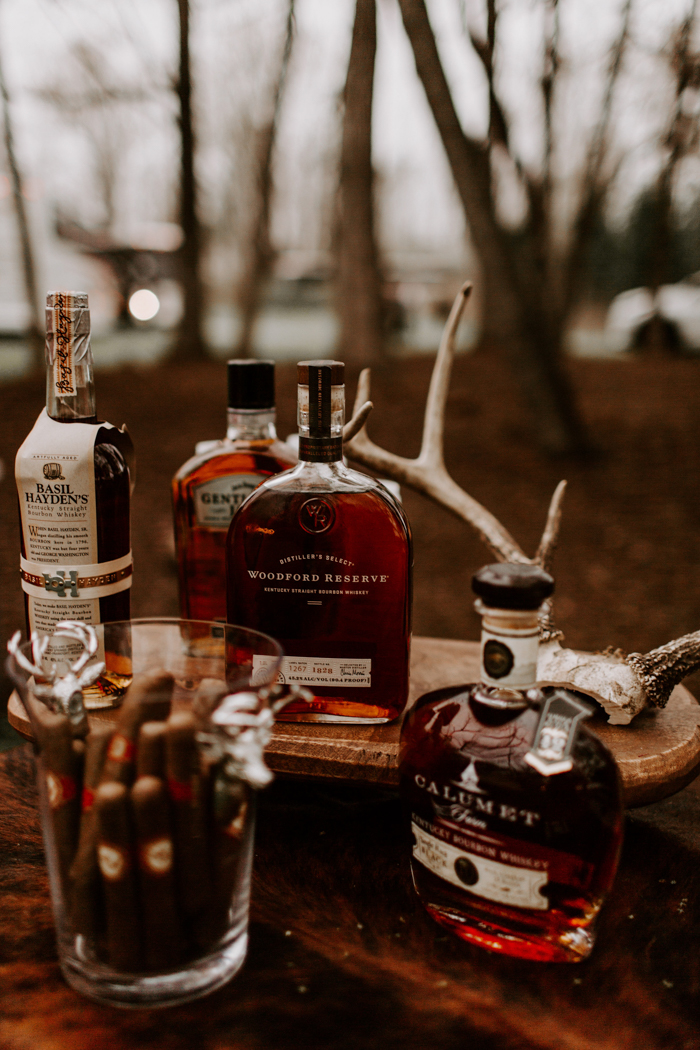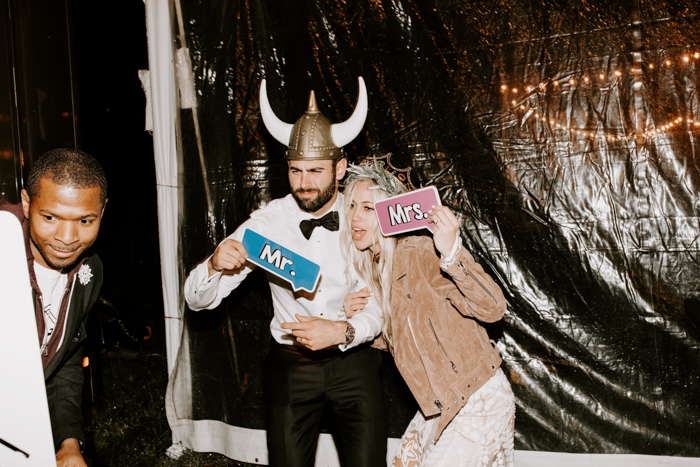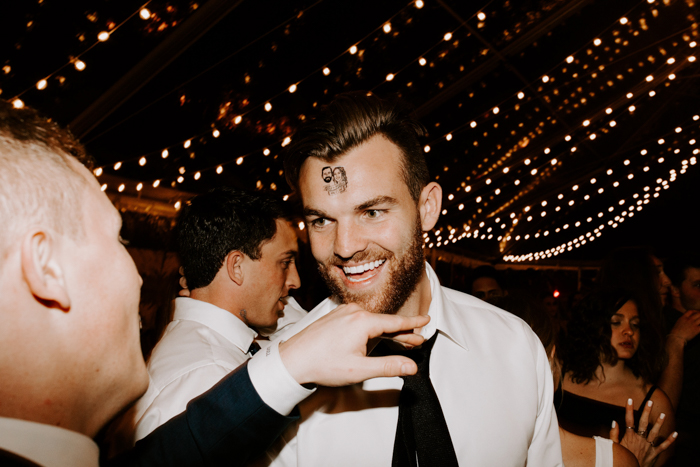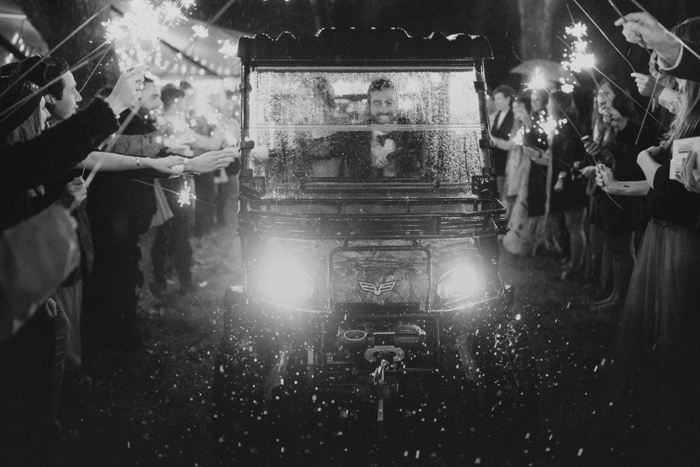 Congratulations, Danielle and Kyle, and many thanks to Alyson Taylor Events for sharing their South Carolina forest wedding with Junebug! Searching for more boho, woodsy wedding inspiration? We think you'll love these posts: