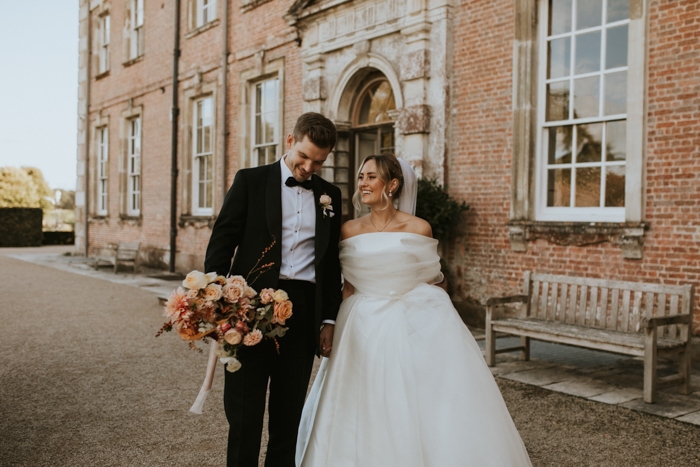 Francesca and Tom were on a mission to plan their dream wedding, but their first venue fell through. Luckily, fate stepped in and led them to the enchanting St Giles House for their special day. Tucked away in the countryside, this incredible family estate's rich history adds to its charm. The couple's vision of an elegant affair perfectly matched the setting's warm autumn colors and timeless style. With confidence in their choice, they entrusted a team of experts to bring it to life with flawless execution. It's clear that their St Giles House wedding was a dream come true.
Set amidst the tranquil Dorset countryside, the stunning property features a beautifully restored Georgian home and expansive farmland, creating a picturesque backdrop. The couple's church ceremony took place at the remarkable and meticulously restored St Giles Church. The church exuded dignified grace, providing the perfect setting for their union. Following the ceremony, they retreated to the cozy library, where they enjoyed their first meal as newlyweds by the warm fireplace, surrounded by magnificent old master paintings. And as the night grew on, the couple and their guests descended to the secret basement nightclub, where they let loose and danced the night away.
If you dream of a classic and personalized wedding that showcases timeless details and reflects your unique style as a couple, let this St Giles wedding inspire you. Every exquisite detail of this breathtaking day was beautifully captured by Junebug member Laura Dean.
The Couple:
Francesca and Tom
The Wedding:
St Giles House, Dorset, United Kingdom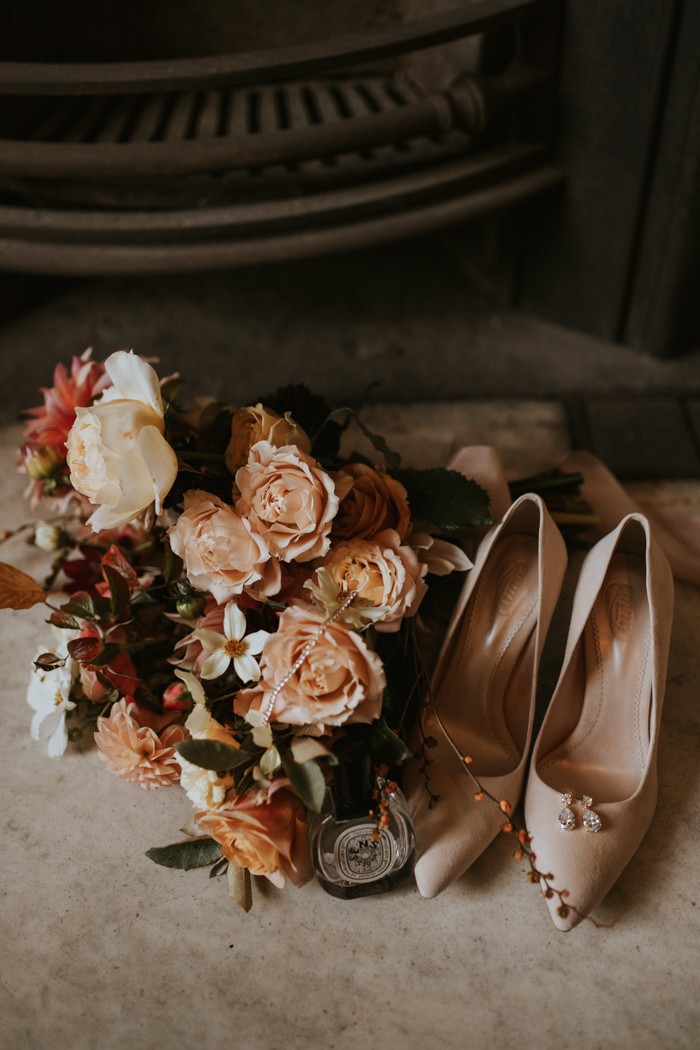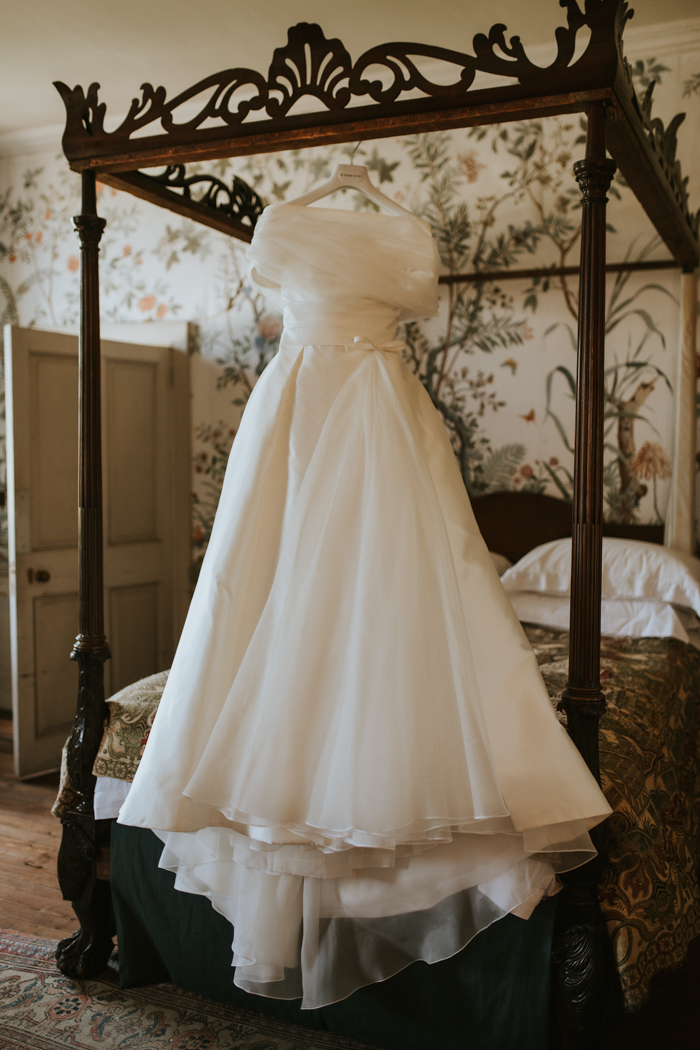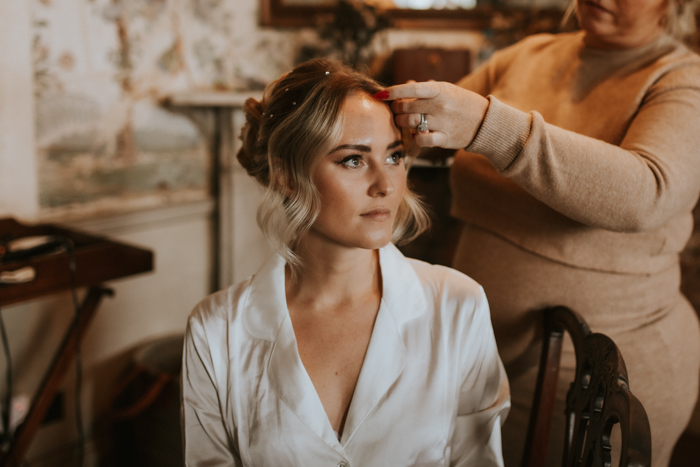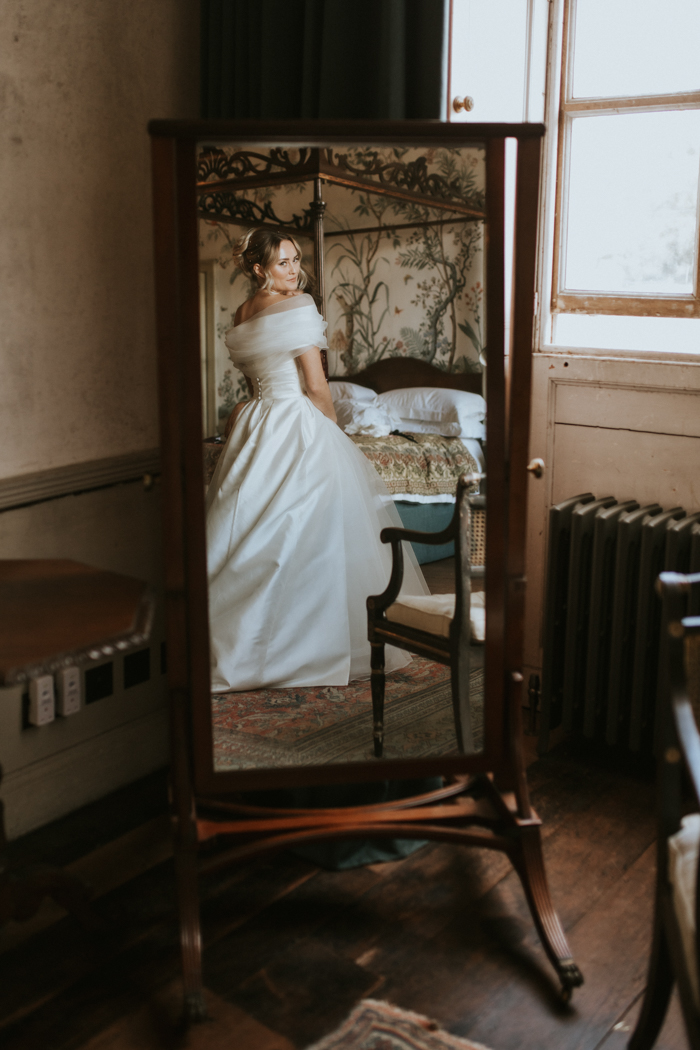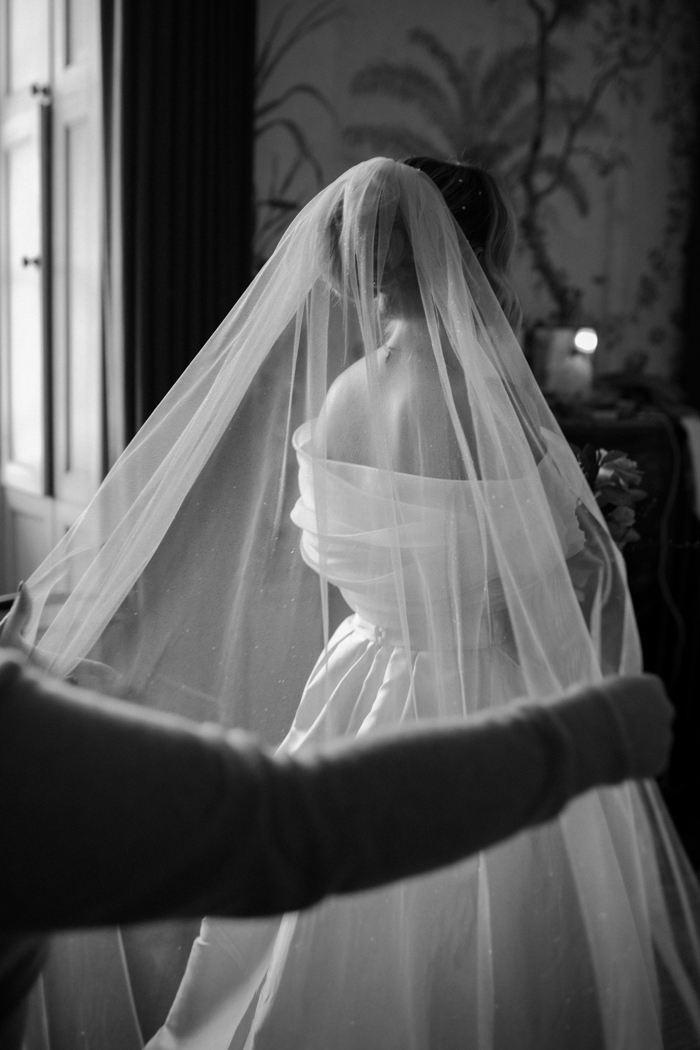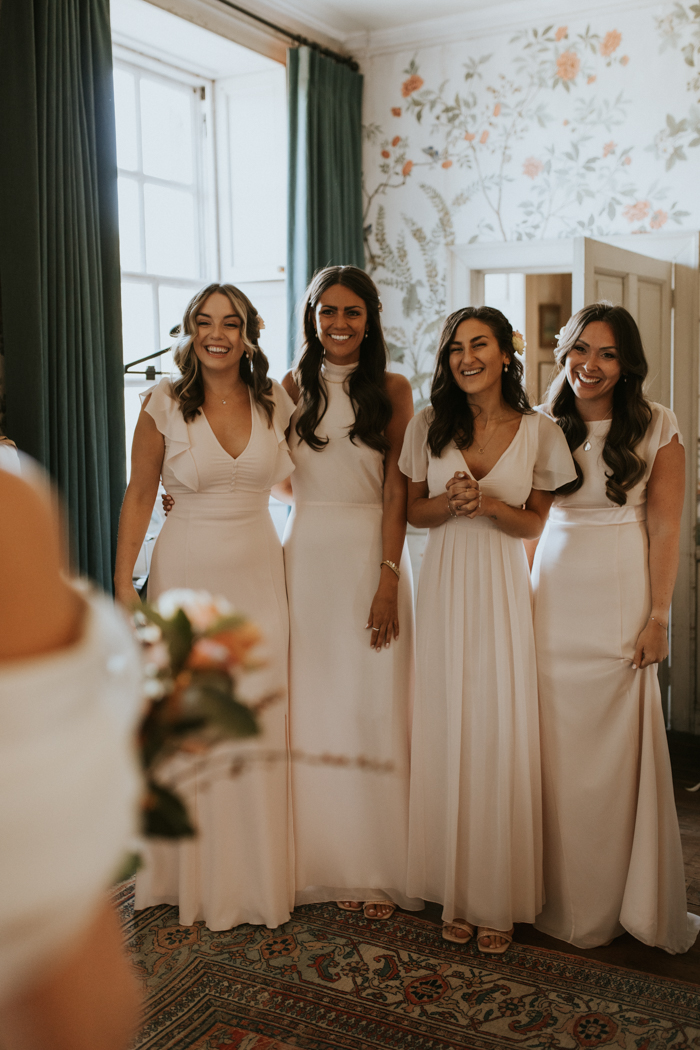 How Their St Giles House Wedding Came To Be
Our photographer, Laura Dean, suggested we visit this venue. We had experienced the heartbreak of another venue falling through, so when Laura mentioned St Giles, it felt like fate had intervened. We knew we had stumbled upon something special when we set foot on the grounds. When we visited, they had only one Saturday available for 2022, October 1st. This date set the tone for our wedding: an early autumn atmosphere with a touch of late summer warmth. Choosing colors became simpler as we could go for cozy tones that matched the venue's style. Moreover, St Giles House has a secret underground club, so we went with a Gatsby theme for the evening. We started with music and later enjoyed a speakeasy bar as the night went on.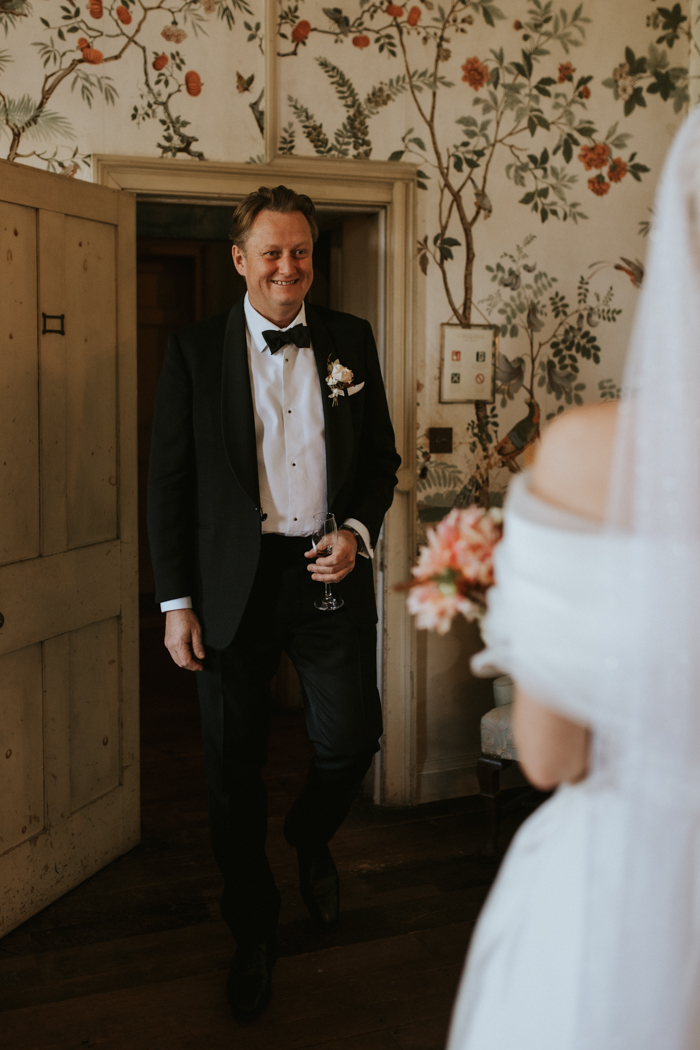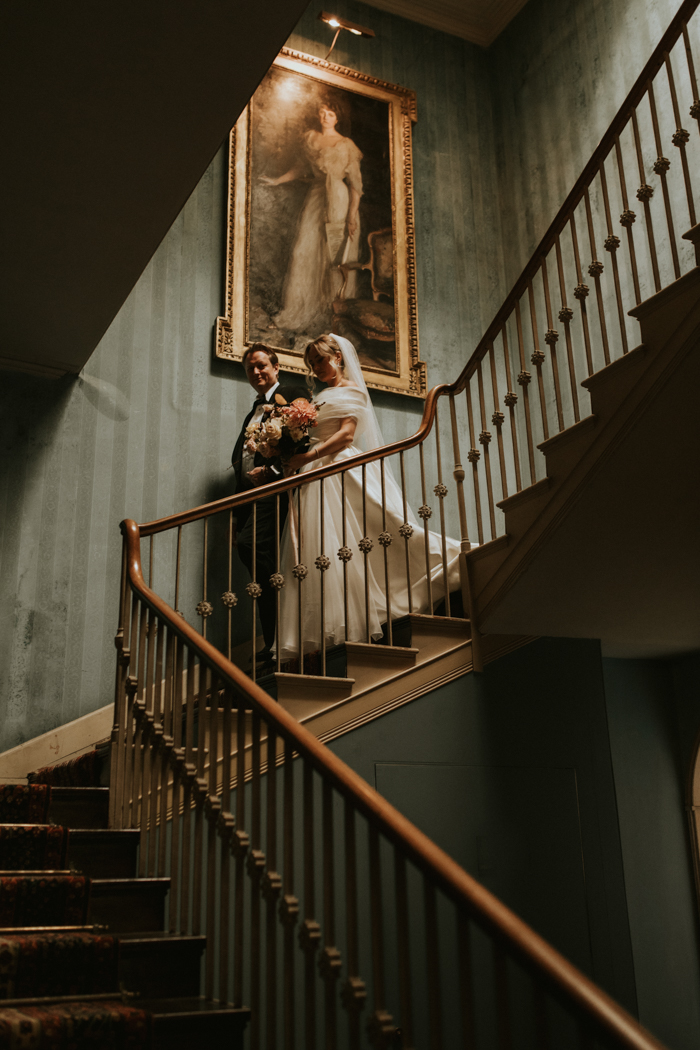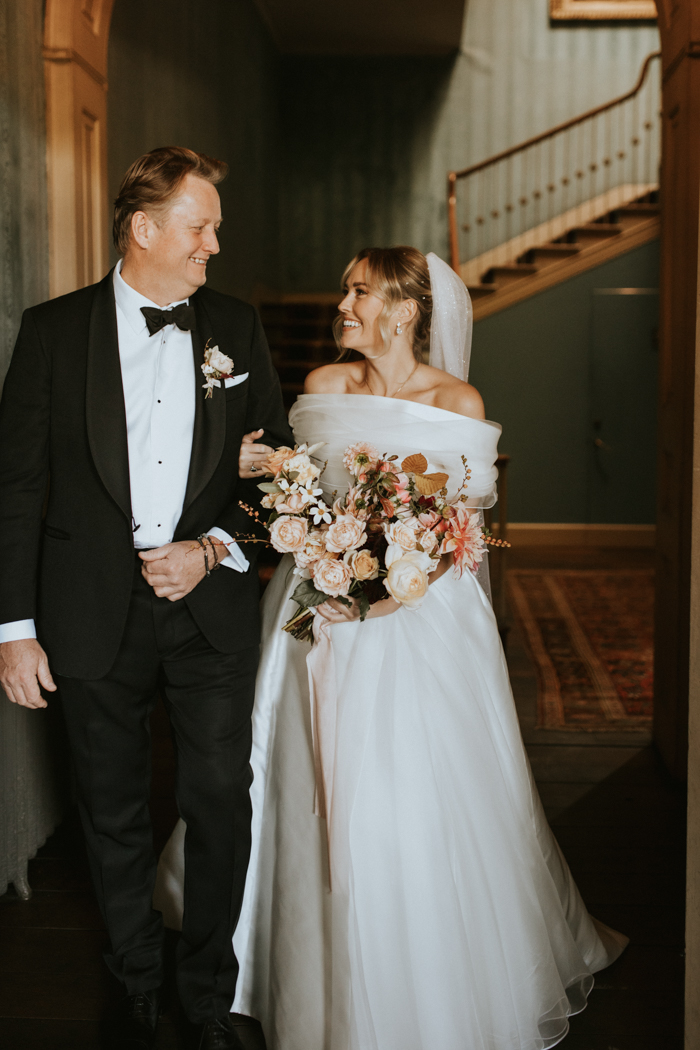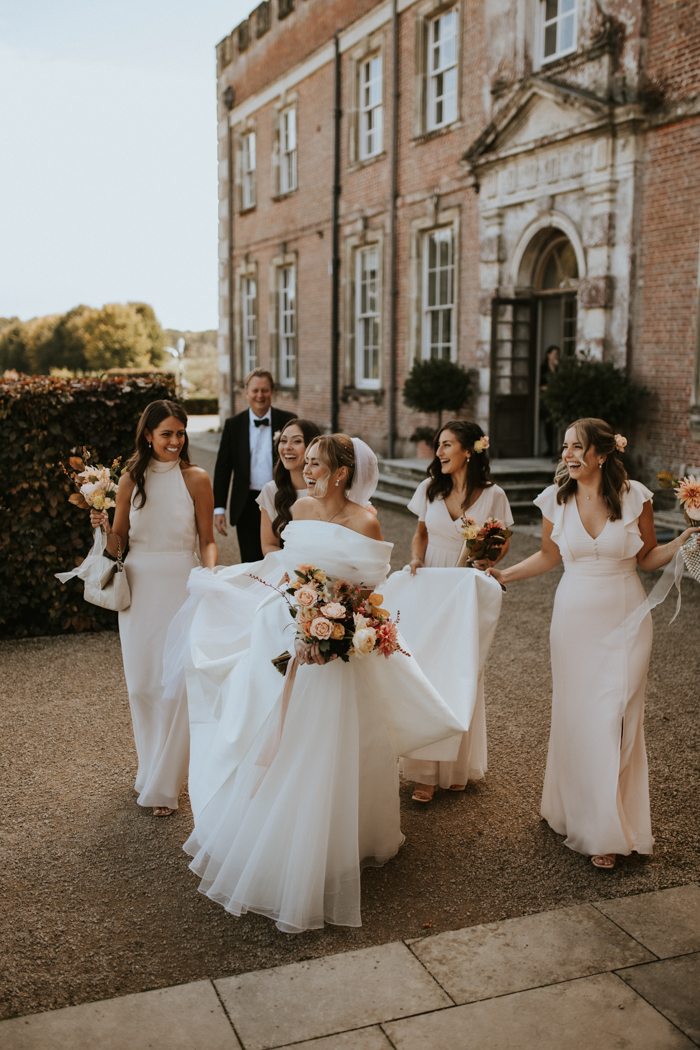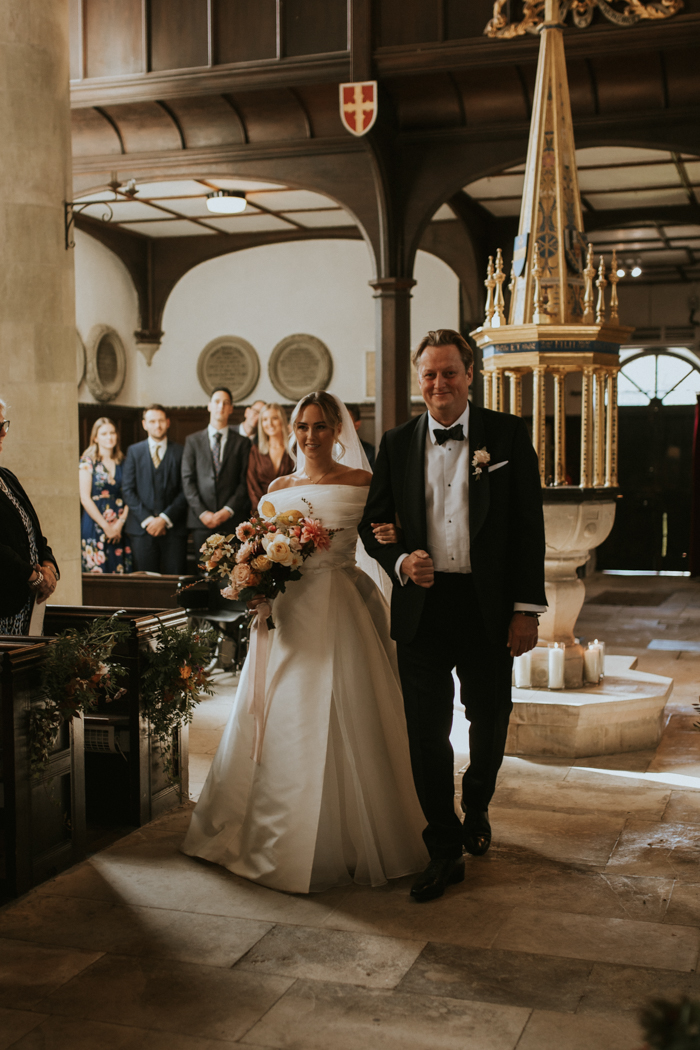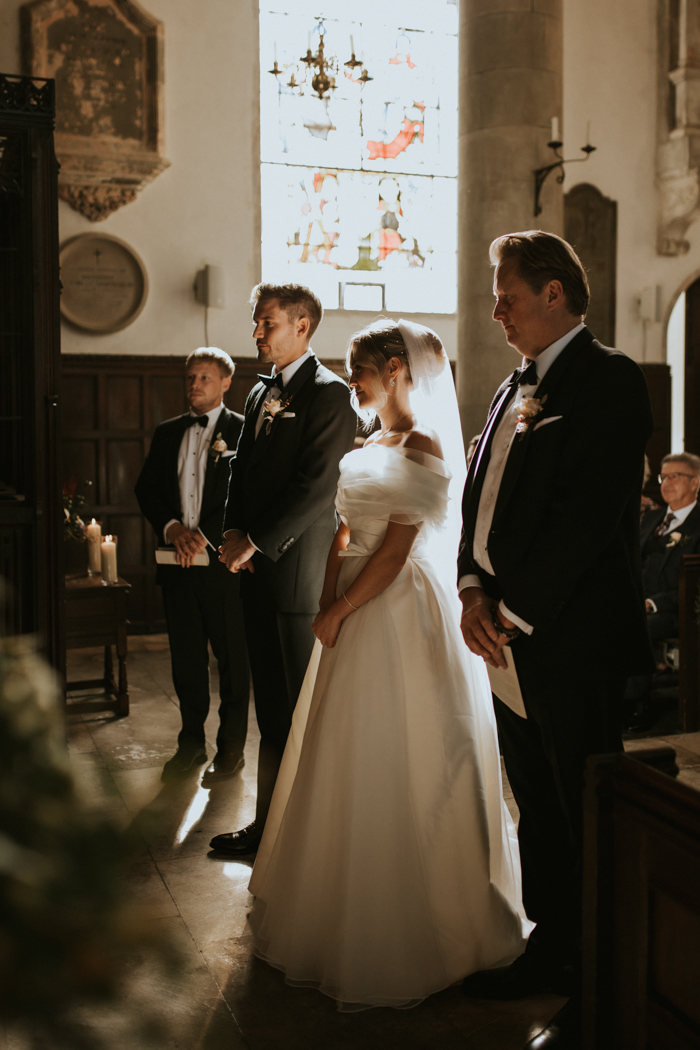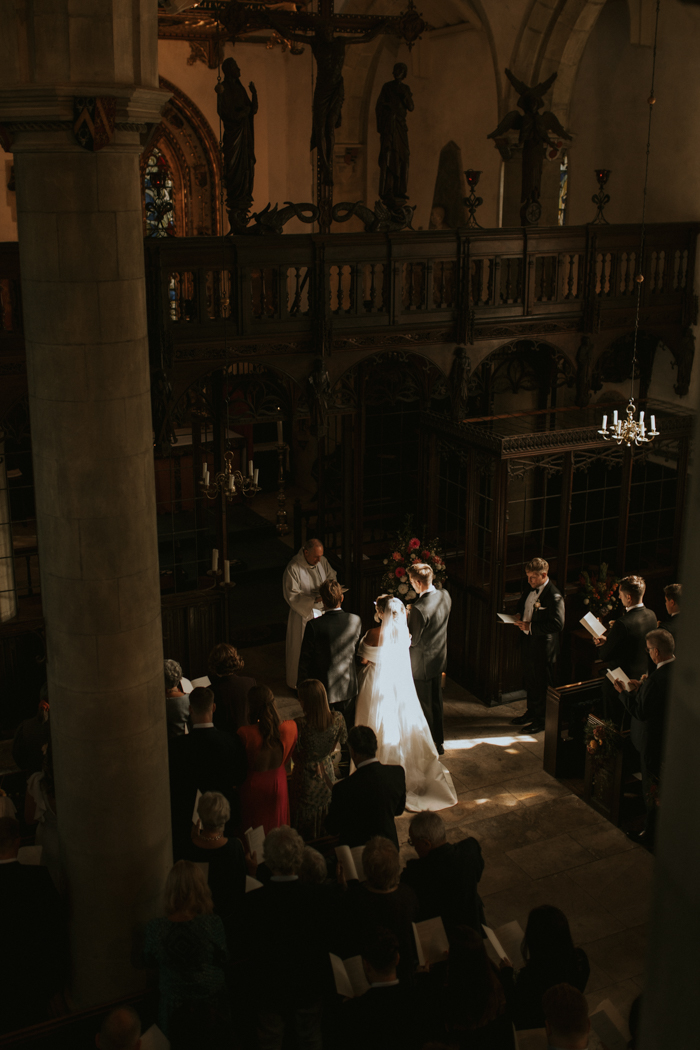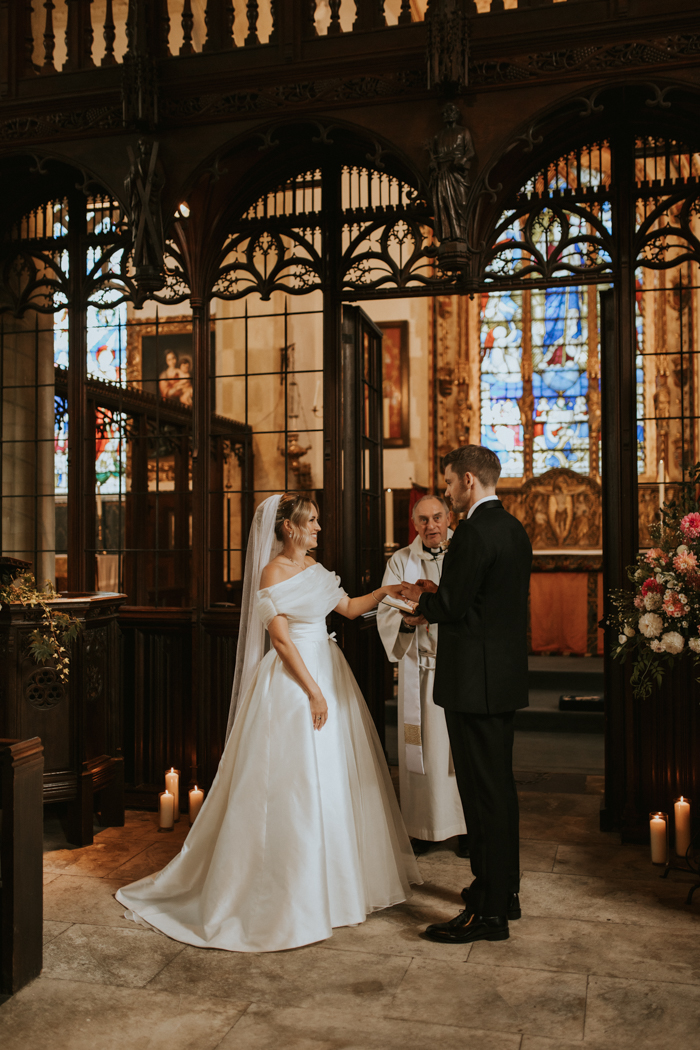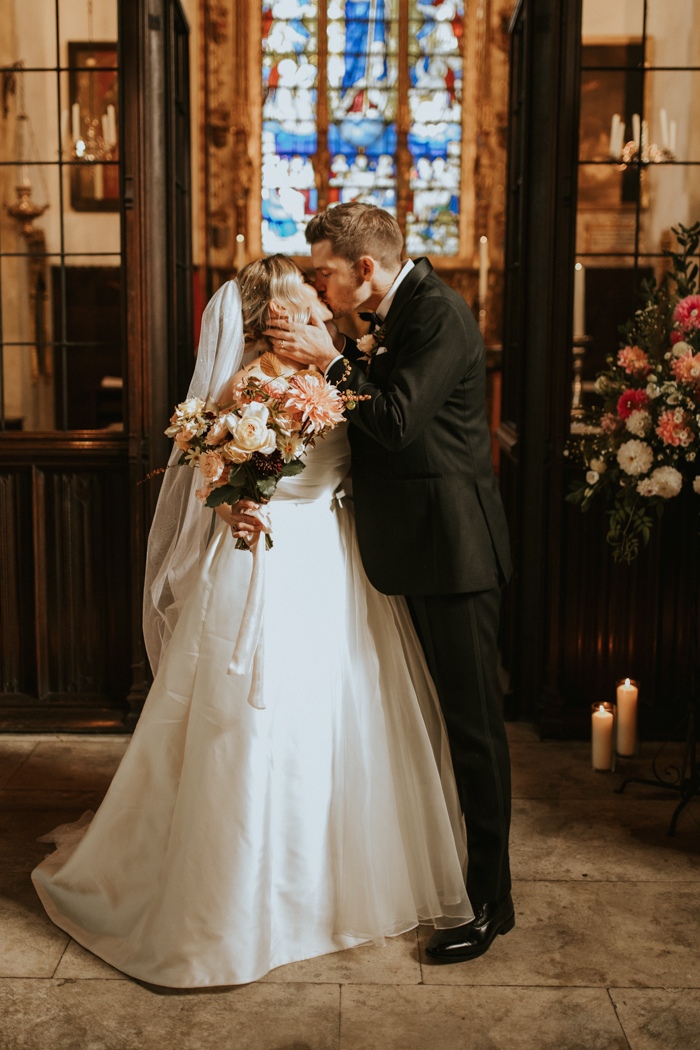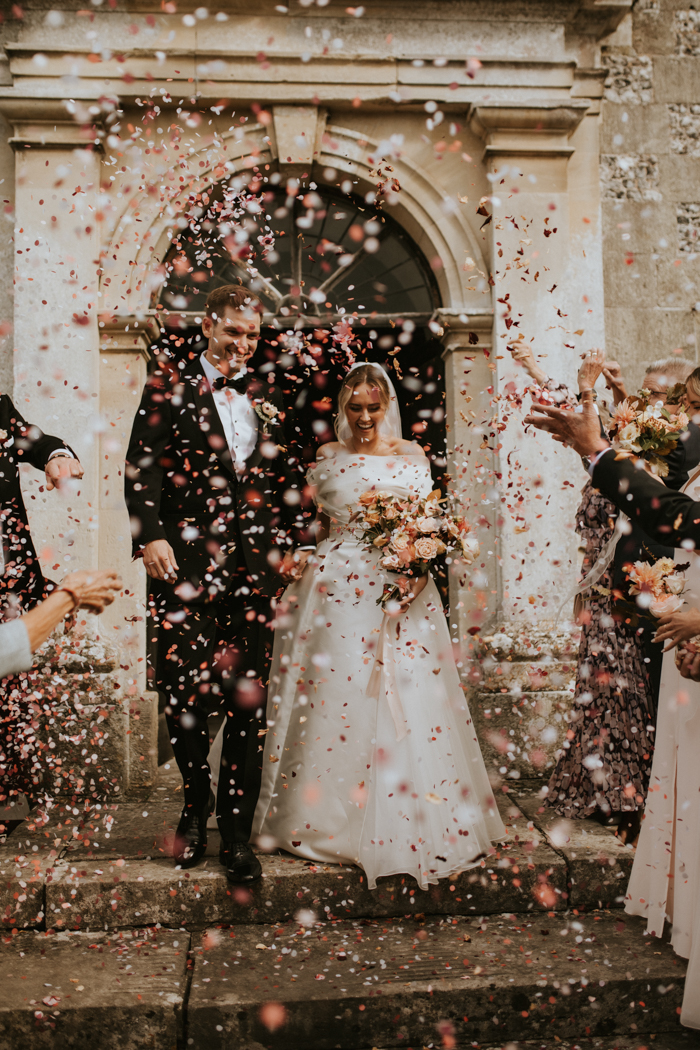 Keeping Their Guests Engaged And Entertained Was A Top Priority
We genuinely prioritized our guests throughout the entire wedding journey. We contemplated their experience from start to finish: Would they be engaged and entertained at every stage of the day? We consciously decided to keep the reception limited to two swift hours, which felt remarkably short for us as the bride and groom since time simply flew by. However, it maintained a lively pace for the entire day. Later, after dinner, we extended the reception for another two hours while the band performed. This strategy helped divide the day and night into delightful mini-parties, which truly paid off. We were delighted to hear people commenting on how much fun they had.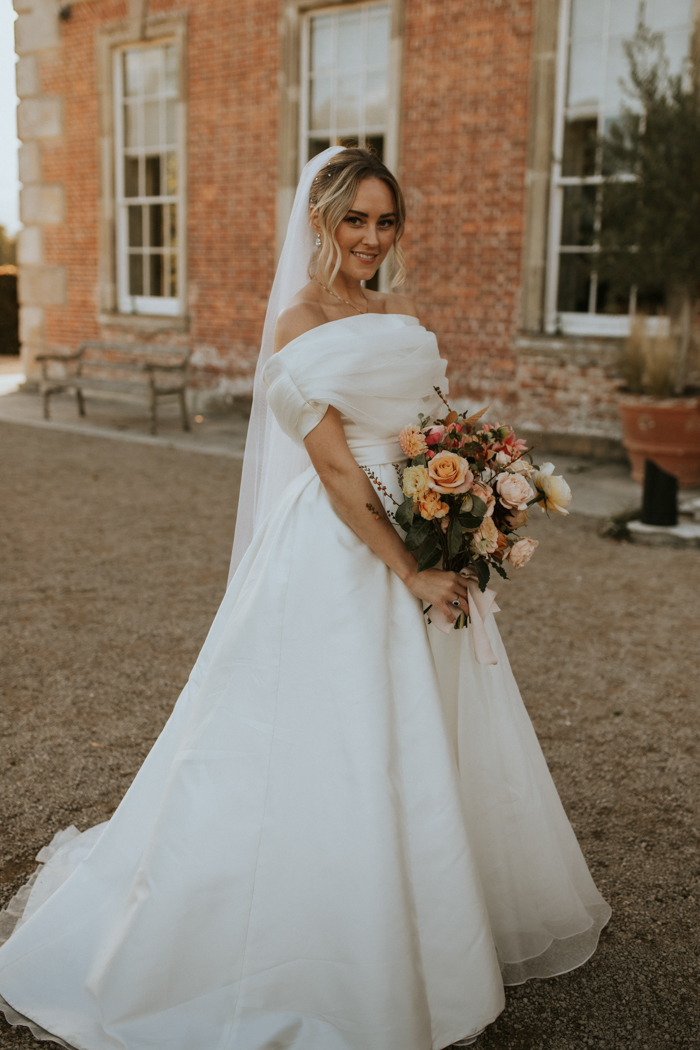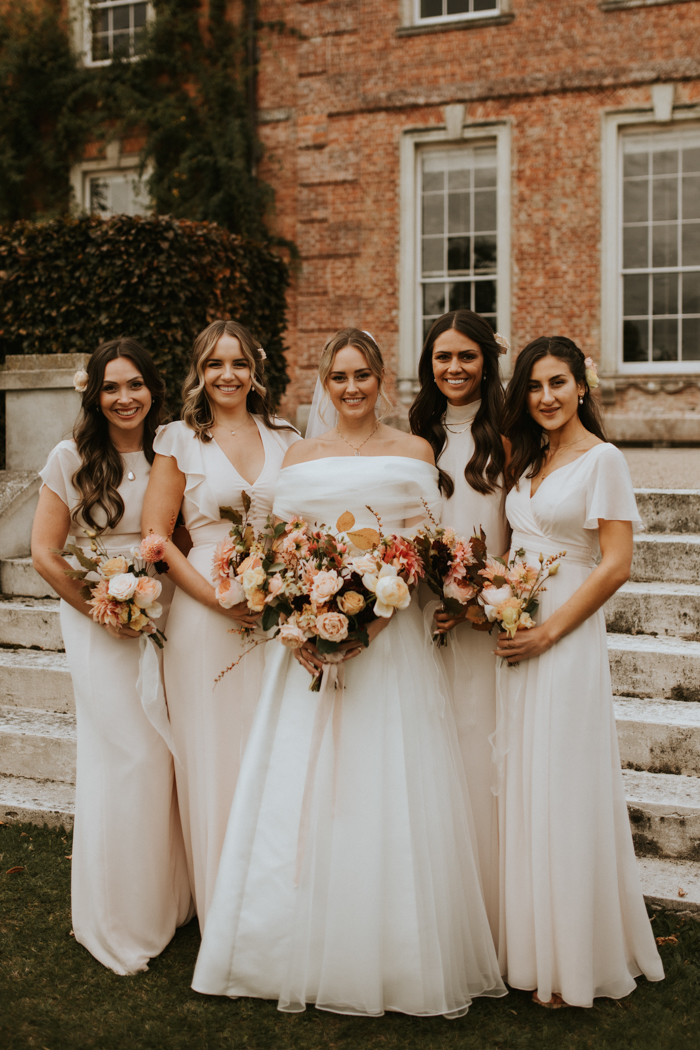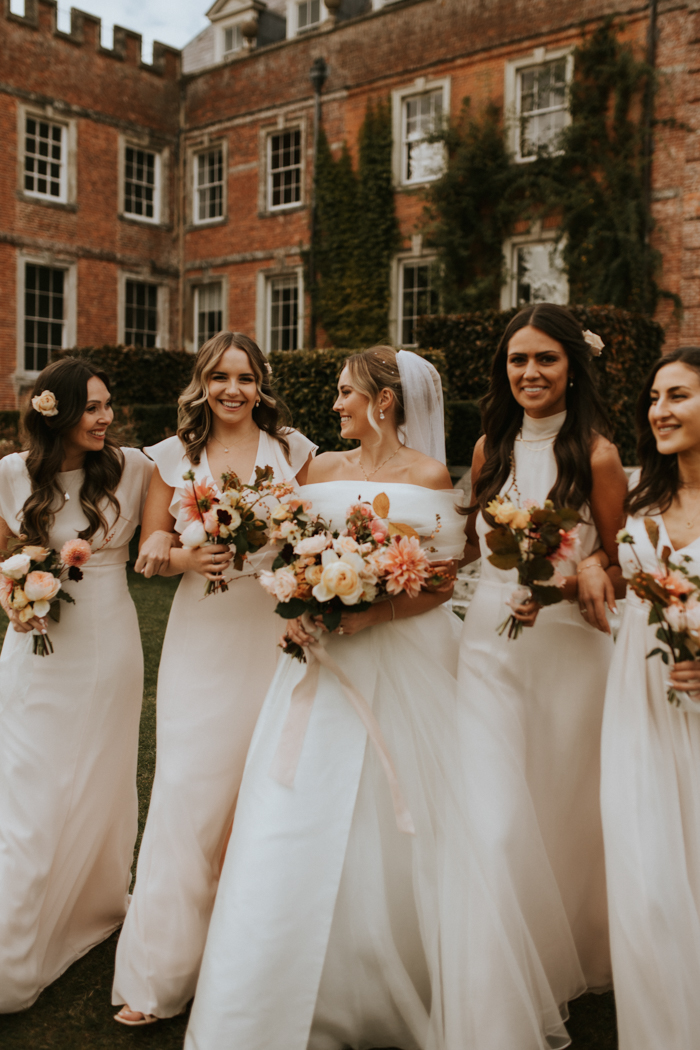 Creating A Wedding Budget By Setting Priorities
We began by creating a comprehensive list of everything we had dreamed of having for our big day. Next, we prioritized each item and discussed the possibility of allocating more funds toward the aspects that ranked highest on our list. In the process, we carefully evaluated each item. We made the difficult decision to eliminate anything that felt needed to be more affordable compared to its place on our list of priorities.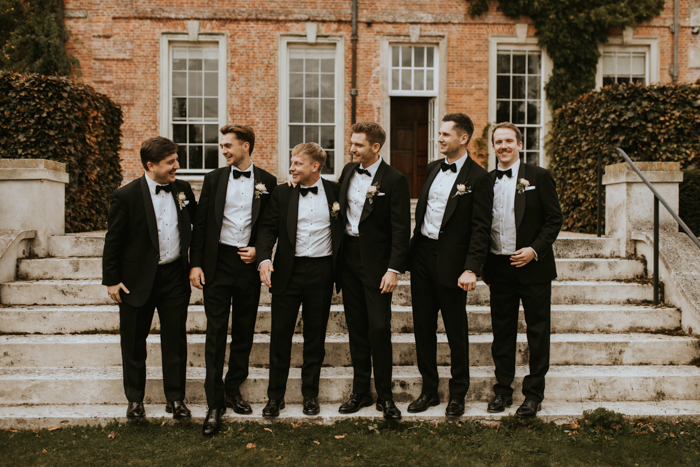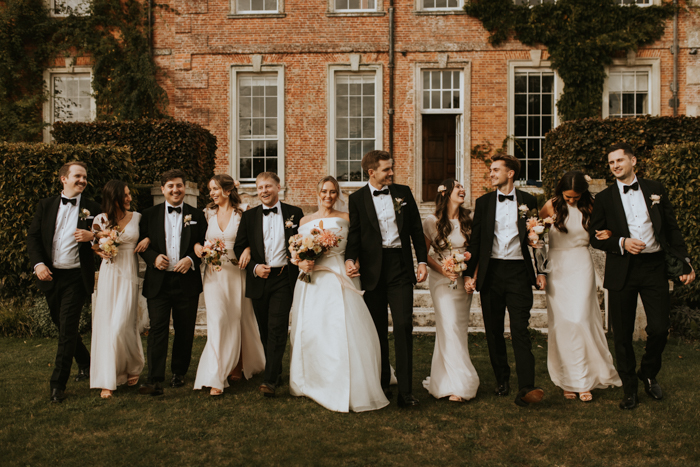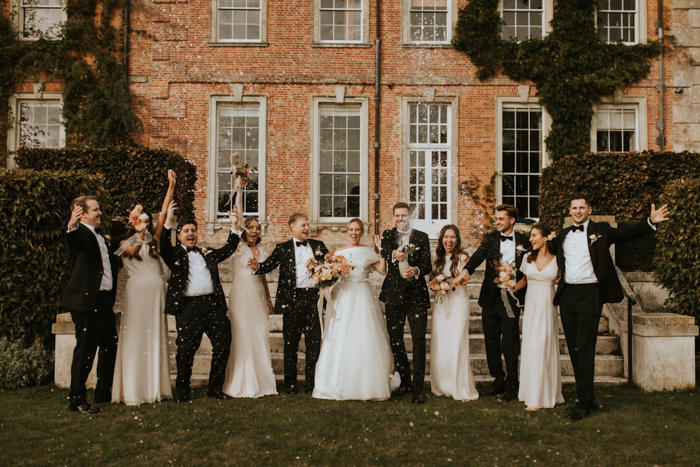 Setting the Style: From Dress to Attire, A Perfect Match for the Venue
The dress took precedence and set the tone for everything else. With its off-shoulder design, it was clear that an updo was necessary to complement the dress. From there, it naturally evolved into a complete princess look ideally suited to the venue. It was delightful to embrace the glamor and transform into this enchanting persona. As for my husband and the groomsmen, we opted for black tie attire, which was an effortless decision. It harmonized effortlessly with the venue and the time of year, adding an extra touch of sophistication to the overall ambiance.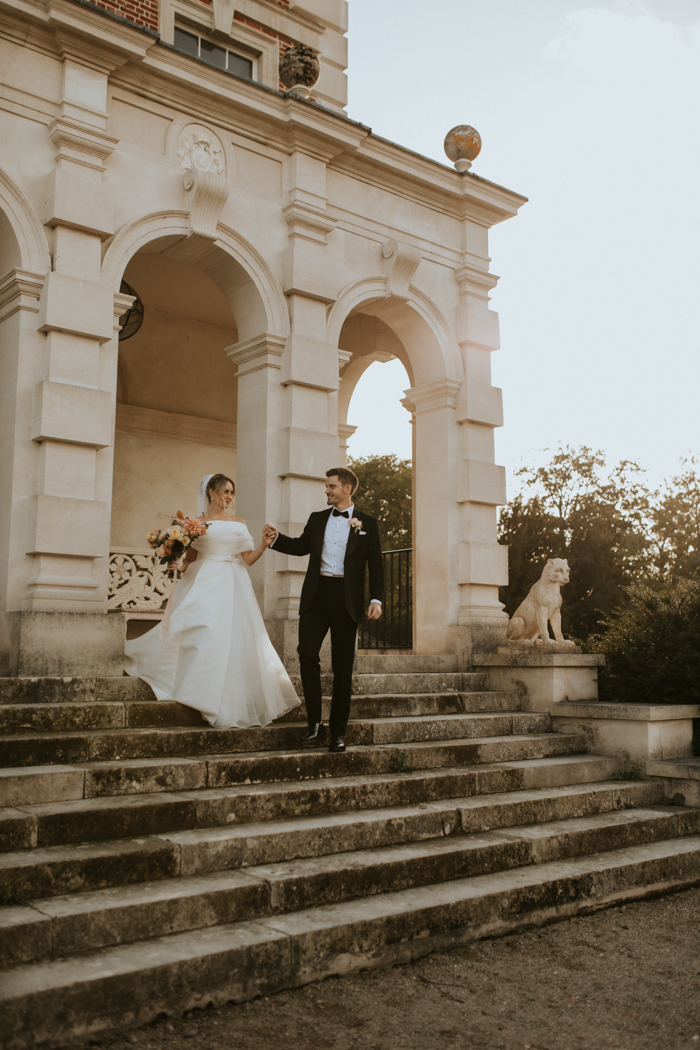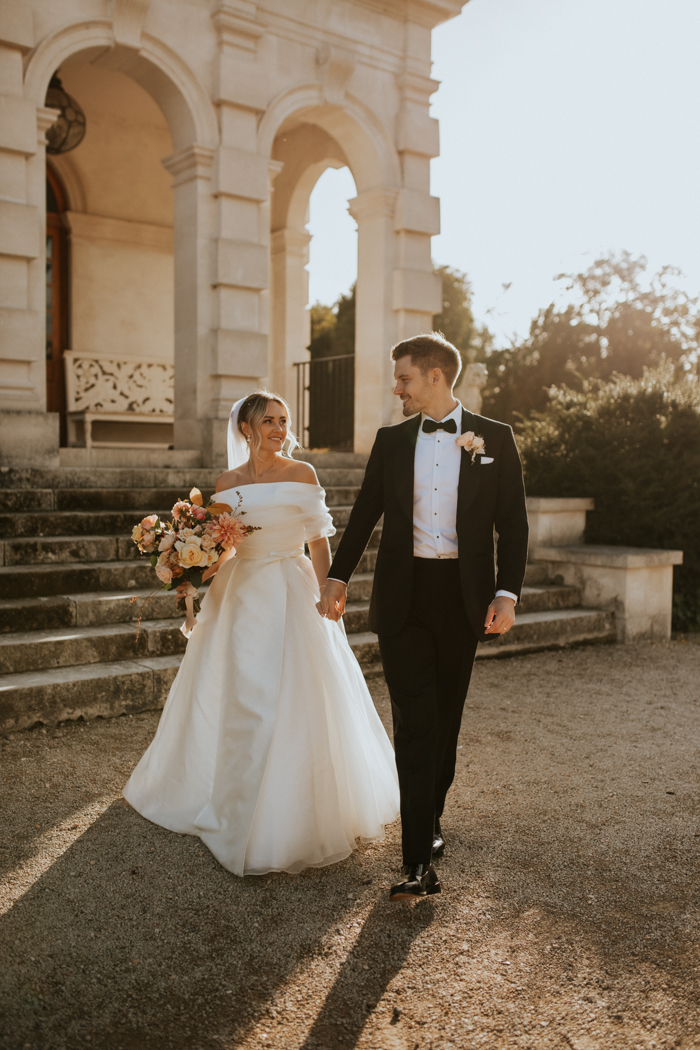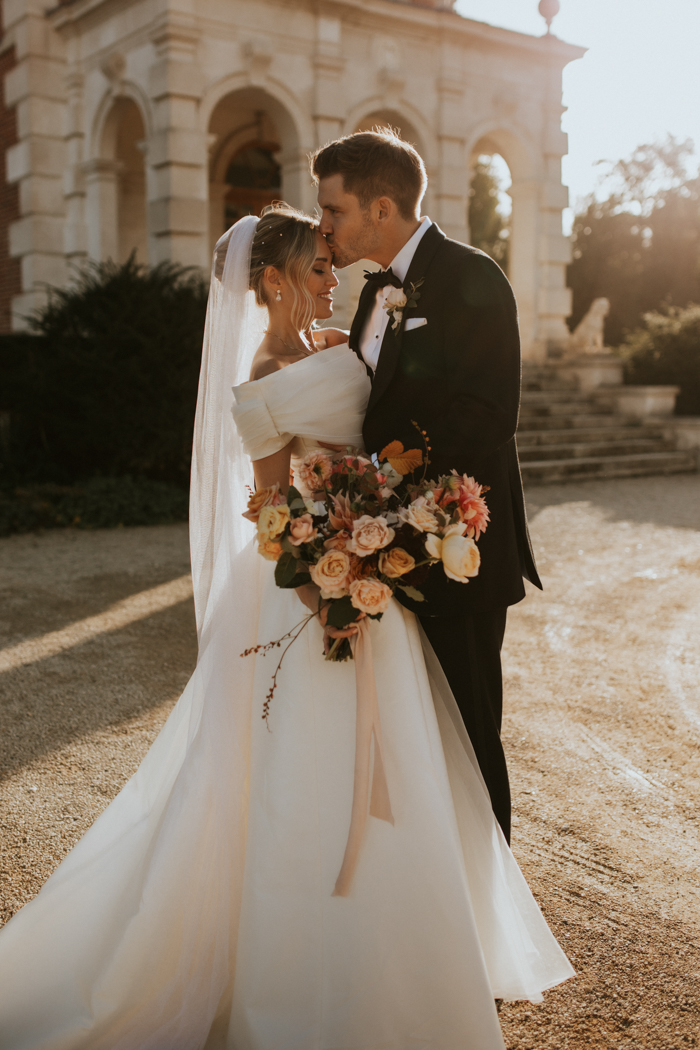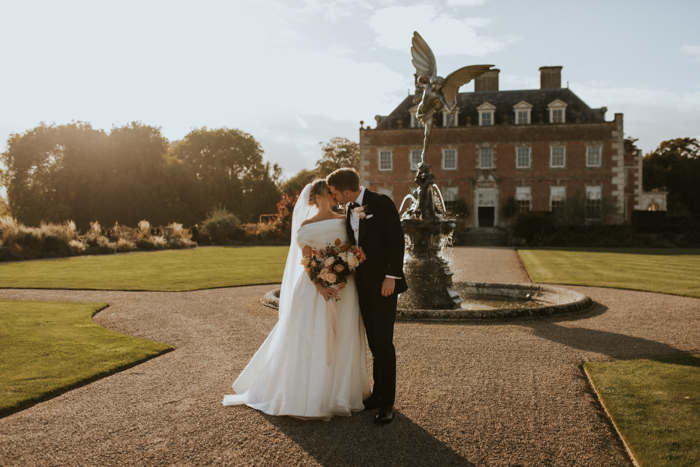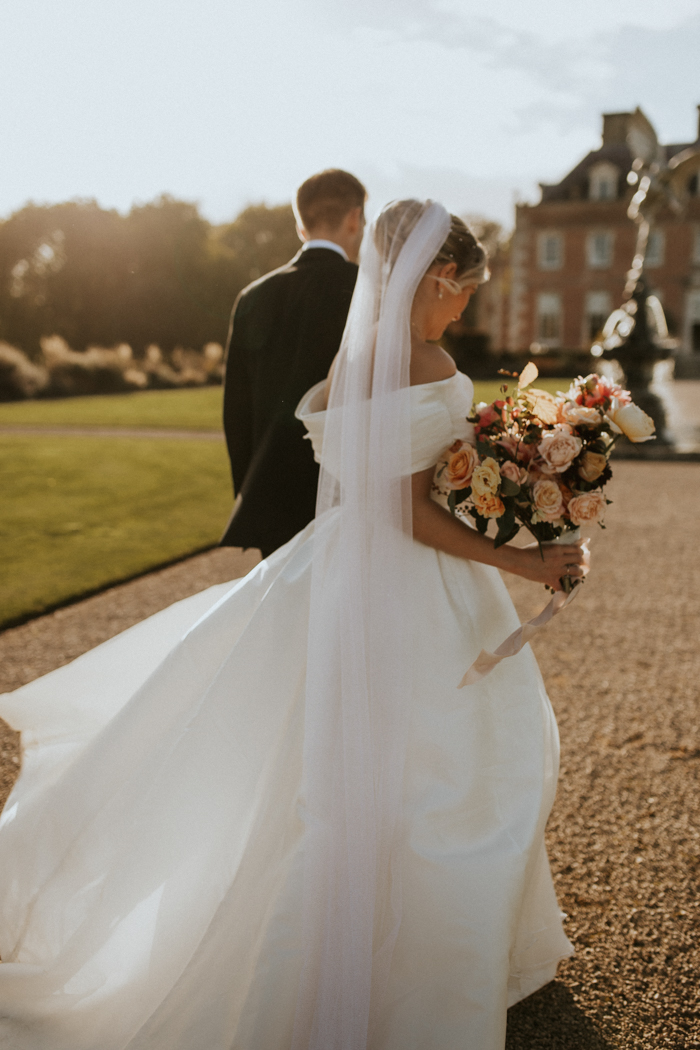 Showcasing The Bride's Love For Calligraphy Through Their Signage
I took the opportunity to showcase my love for calligraphy by personally creating the place settings. It was a delightful touch that added a unique and personalized element to each table. Additionally, we took charge of crafting our own table plan, table names, and welcome signs. This allowed us to infuse our personalities into every detail, ensuring our wedding truly reflected who we are as a couple.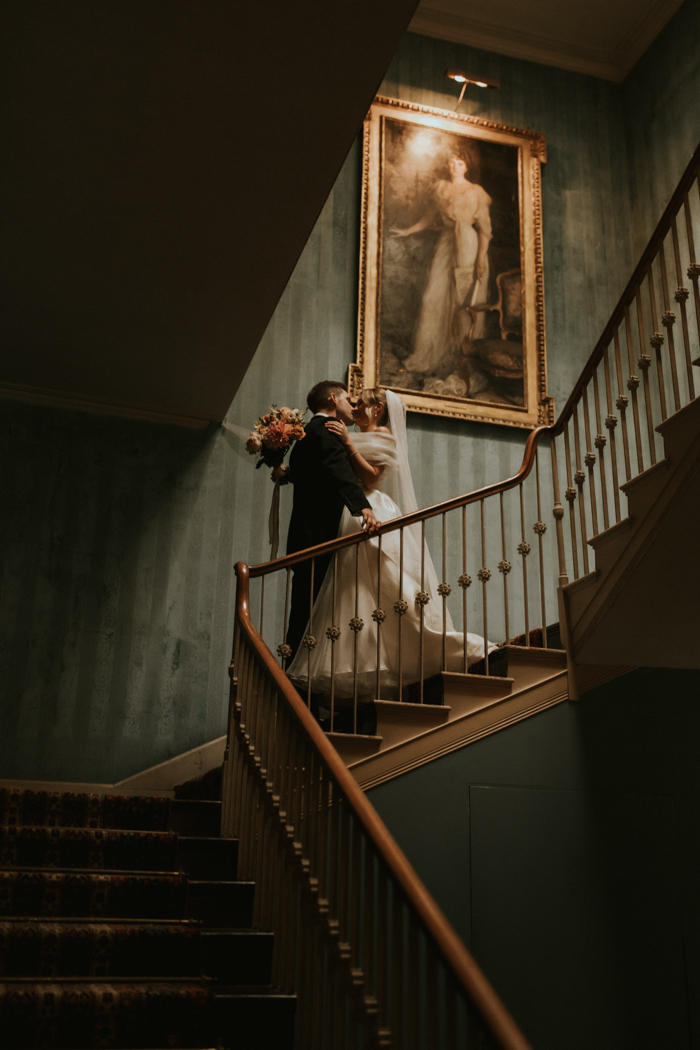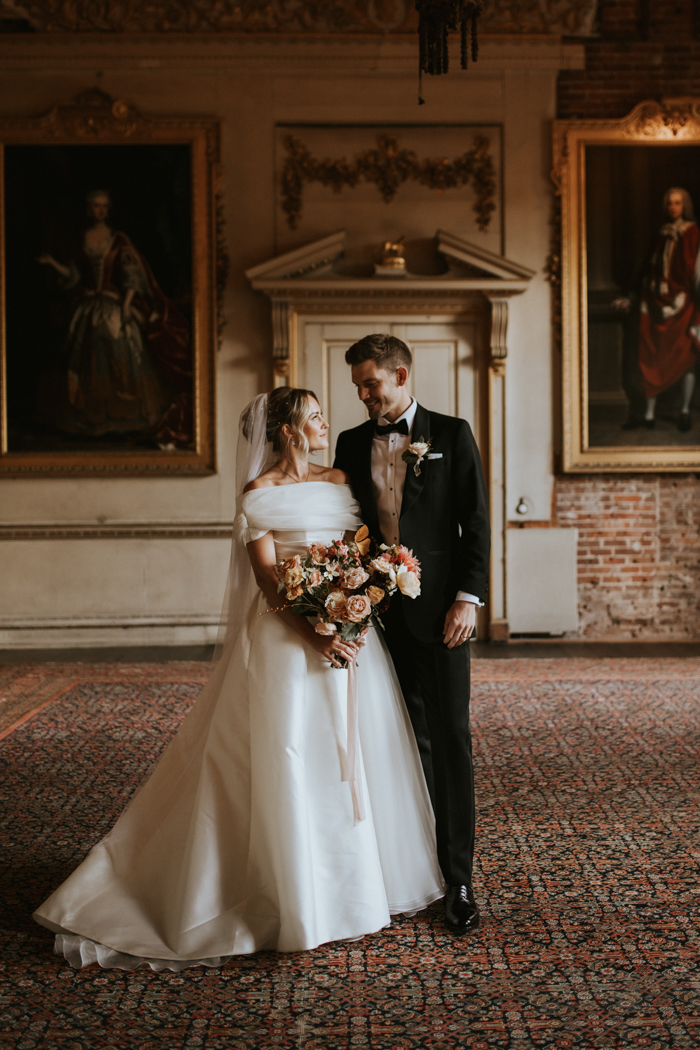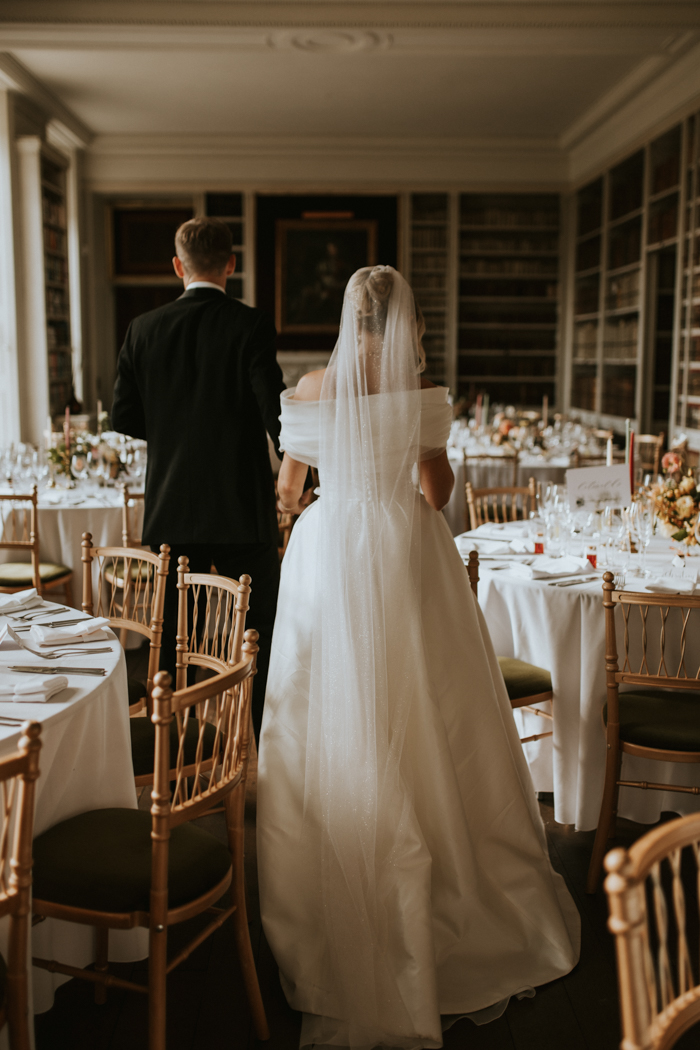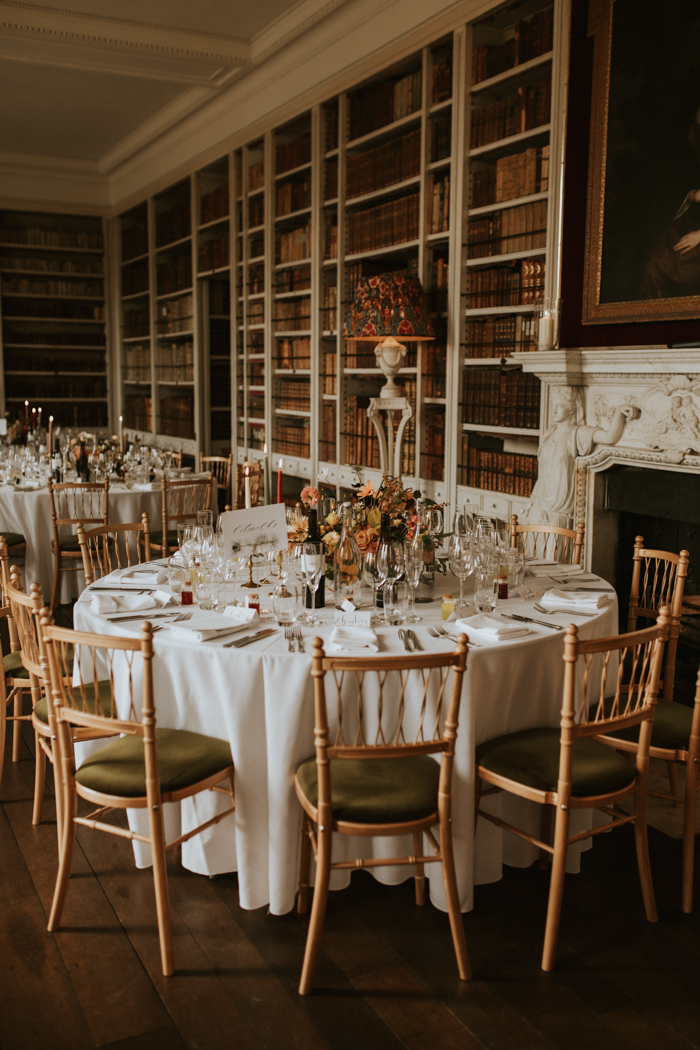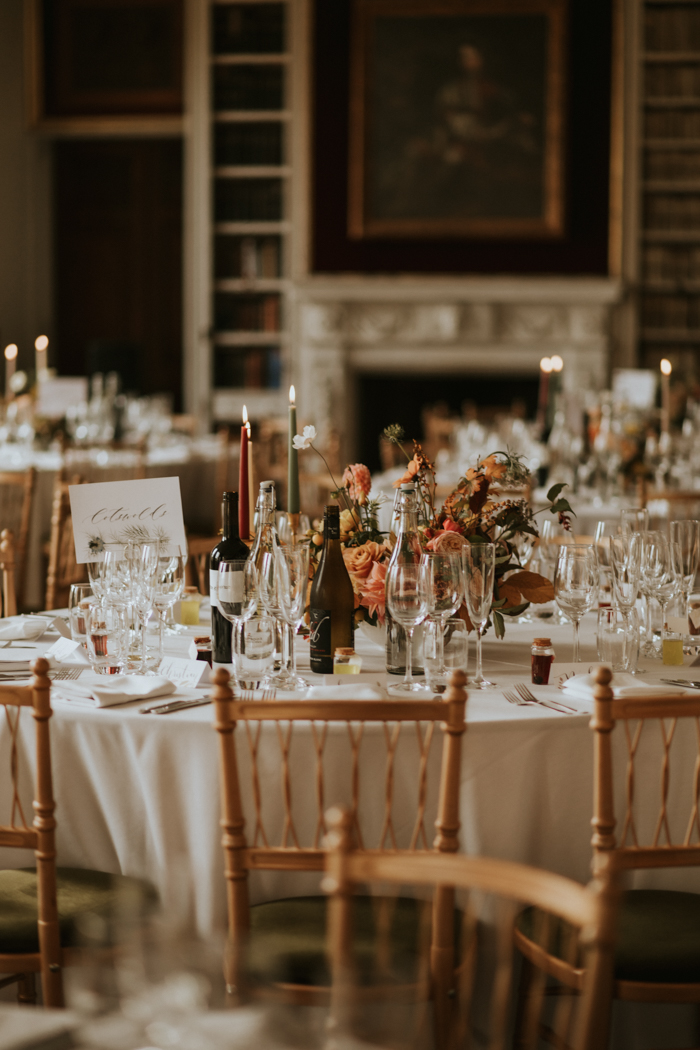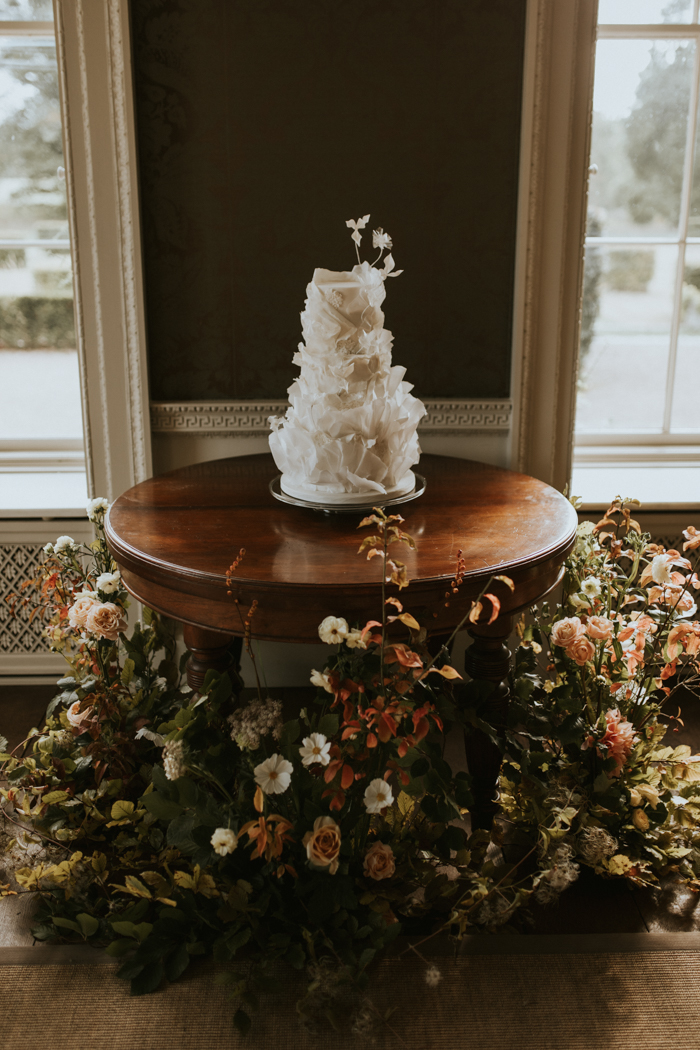 Why Sweating the Small Stuff Isn't Always Necessary
You worry about the tiniest details sometimes, like whether the napkin colors will match the flowers, but these things don't always matter. All flowers look nice, and don't worry that you don't get to see it all together until the day. More often than not, it will all look great on the day. I'm not going to say anything like 'just try and be relaxed' because it's what so many people said to me, and it didn't really help. If you want to plan a lot and have a lot of input, it's going to be busy, but this huge amount of headspace and time poured into it can be so rewarding.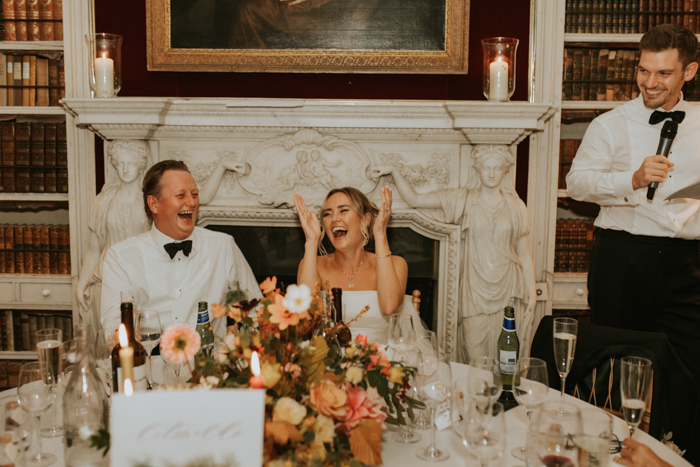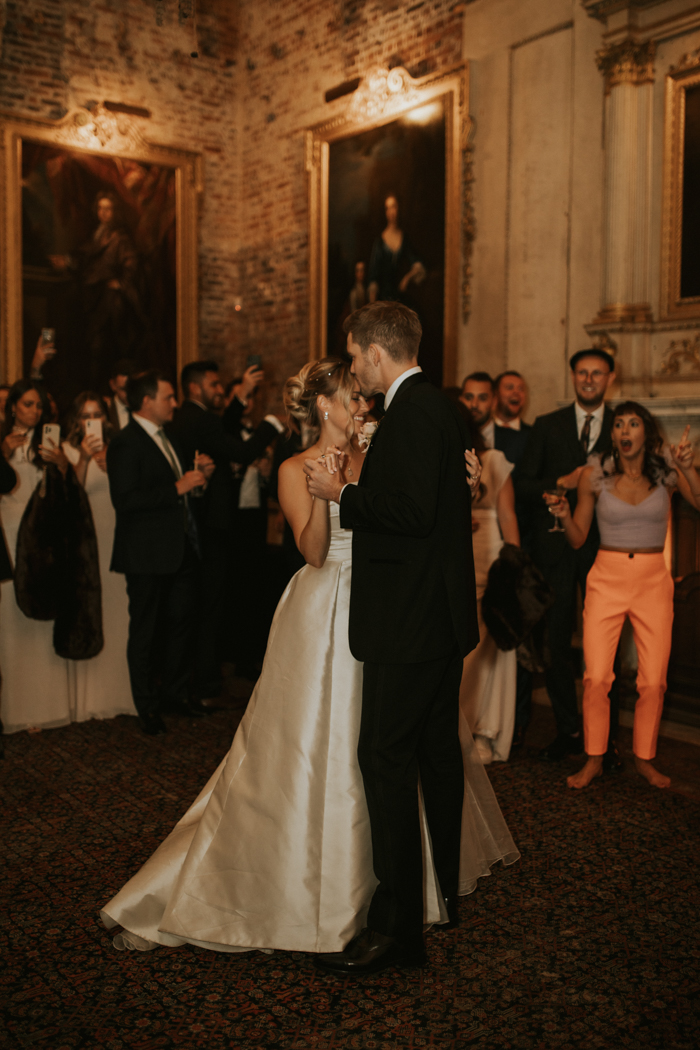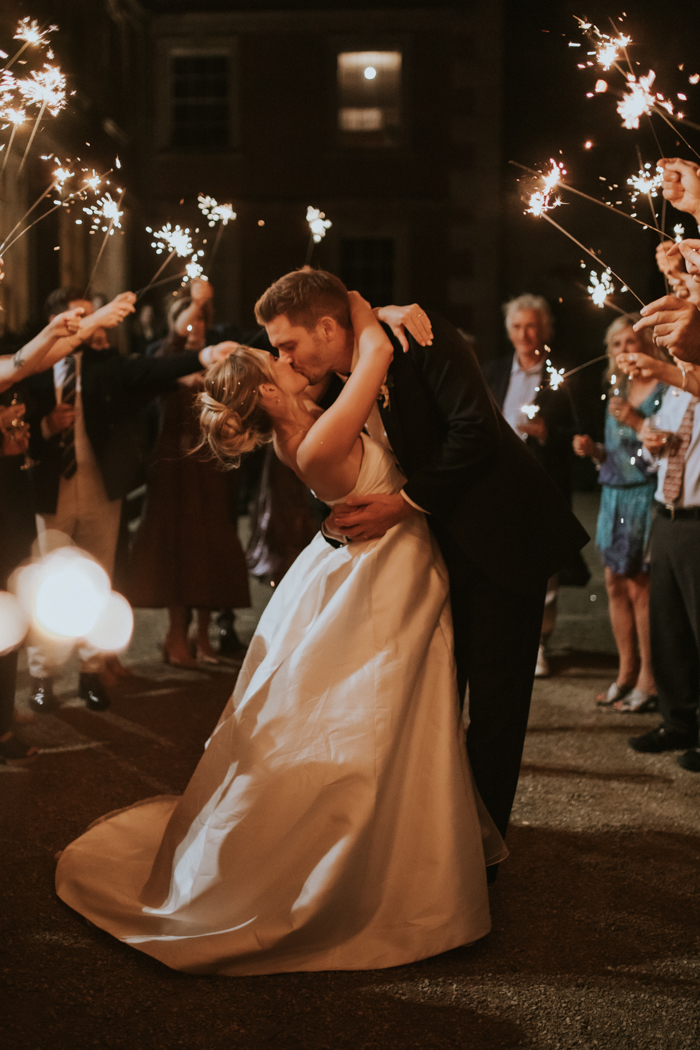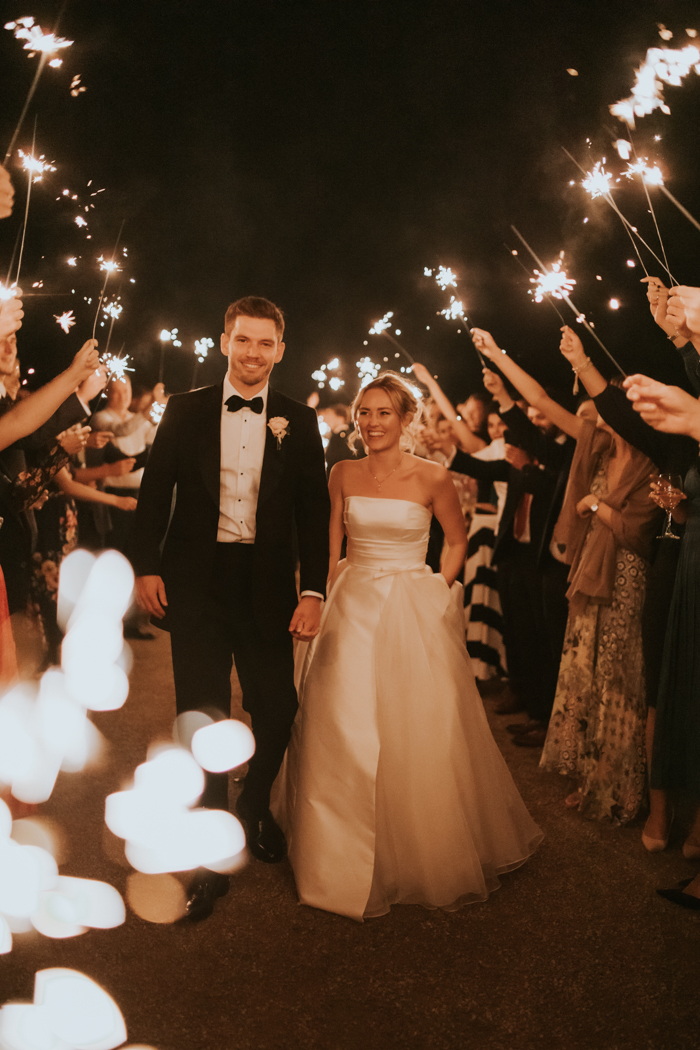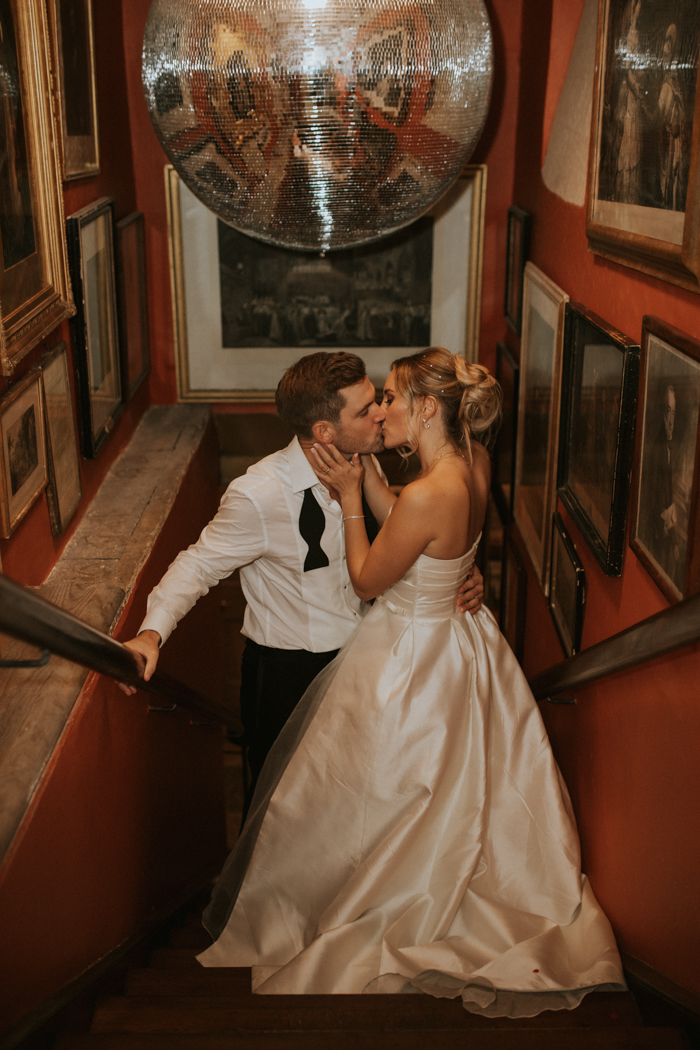 Congratulations to Francesca and Tom on their St Giles House wedding. And a big thank you to Junebug member Laura Dean for doing an amazing job capturing all the precious moments that this couple will treasure forever. If you want to see more of her incredible work, visit her profile in our directory of the world's top wedding photographers.
For a timeless and romantic wedding, focus on enchanting venues, lush florals, abundant greenery, and meaningful personal touches. These are the classic wedding details that will always be in style. If you and your partner envision an elegant celebration filled with romance, we have you covered. Explore our planning and budget guides to kickstart your journey!