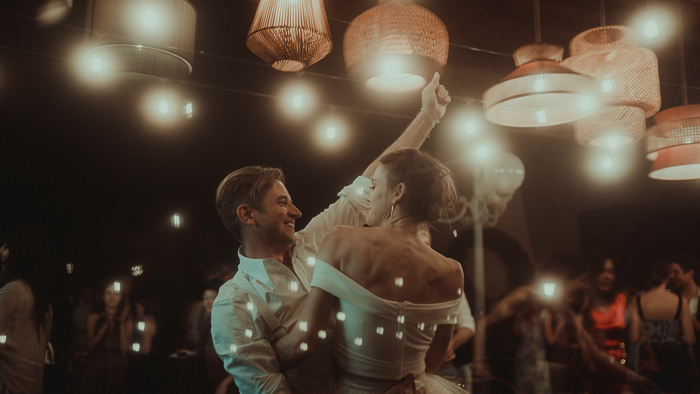 Lulu and Laurens main goal during their wedding planning journey was to bring together their loved ones from all over the world so they could get to know one another better. And what better way to do that than in the Tuscan countryside surrounded by rolling hills and olive trees? With the help of their talented team of vendors, they pulled off a Villa Spadaforte wedding that was everything they'd envisioned and more. From the whimsical florals and enchanting decor down to the carefree vibe and action-packed weeklong itinerary.
For the ceremony, they chose a clearing in the woods and marked the altar with a vintage rug and gorgeous ground arrangements. It was then followed by a magical reception among the trees. It was a sight to behold as guests dined on a long table filled with lush florals and fruit, gold accents, and candles set under a canopy of string lights.
Right from the start, the pair knew they wanted to ditch tradition and inject meaningful additions to achieve a wedding that was truly them. The personal touches and the picturesque surroundings made their woodland affair spectacular, heartfelt, and unique. To see every gorgeous detail and memorable moment of this personality-packed celebration, keep scrolling through these gorgeous images captured by Junebug member Studio Fotografico Bacci.
The Couple:
Lulu and Laurens
The Wedding:
Villa Spadaforte, Tuscany, Italy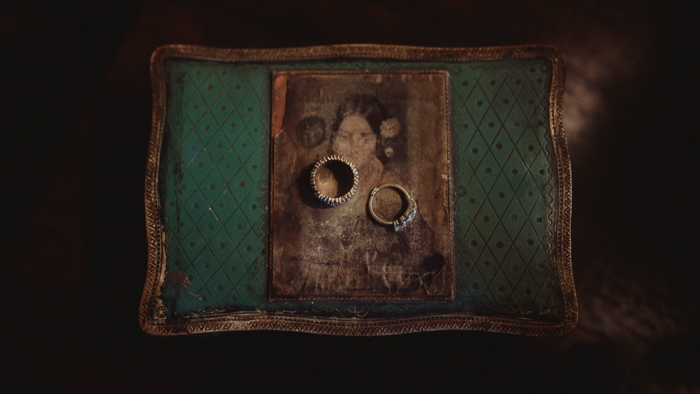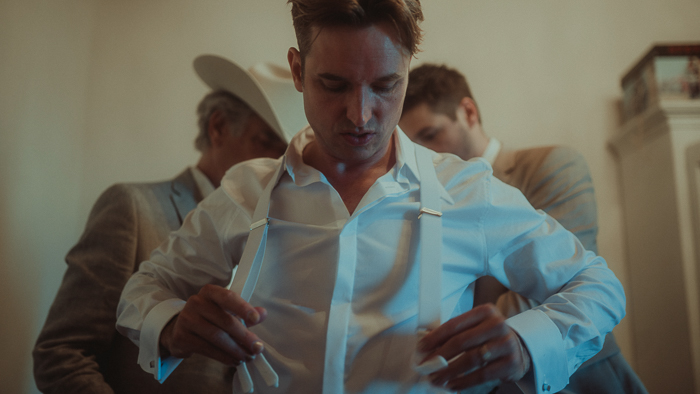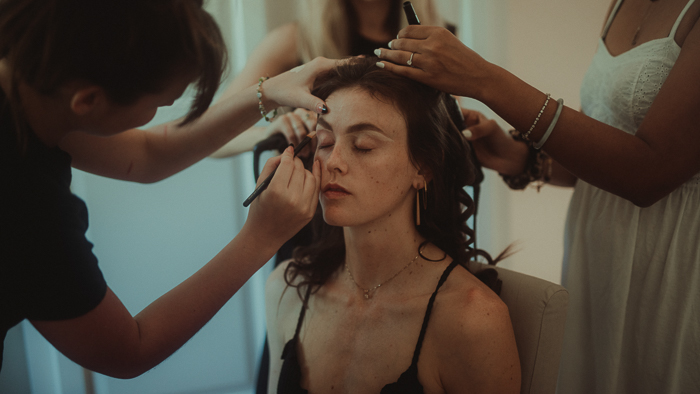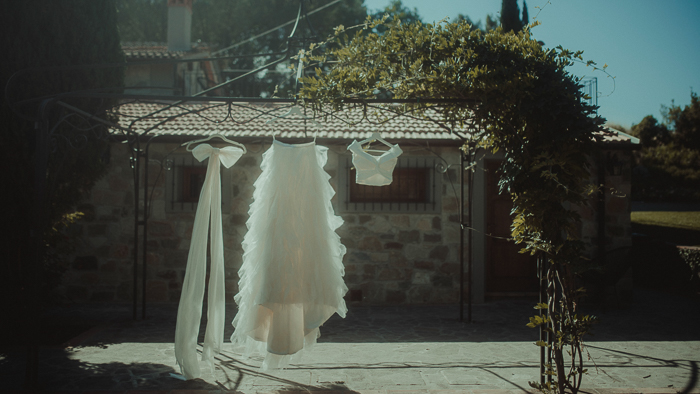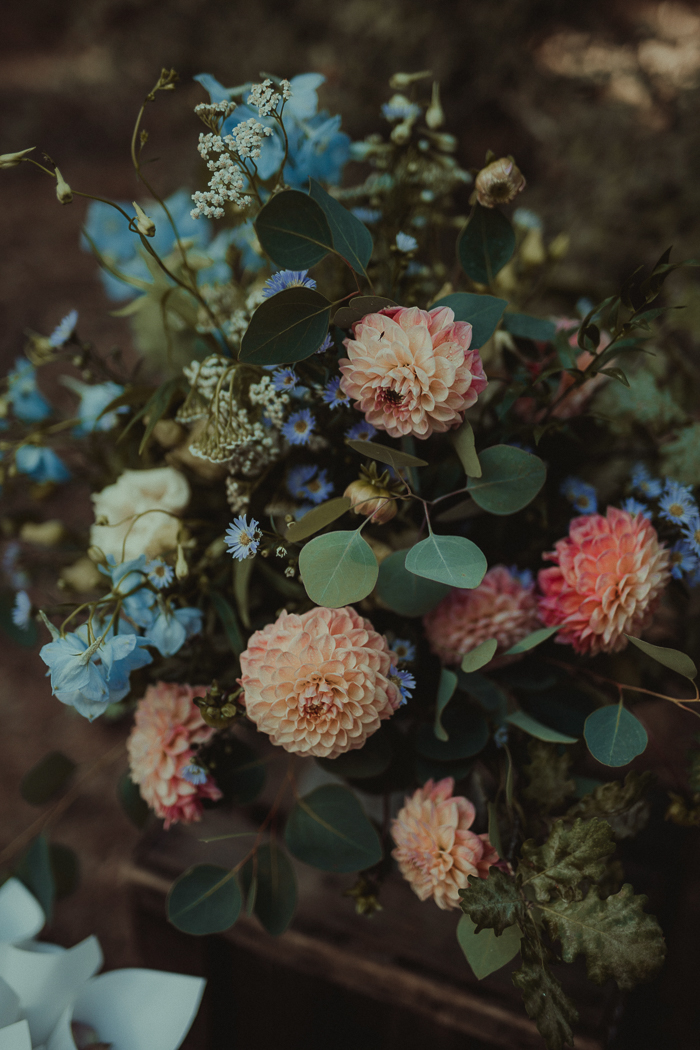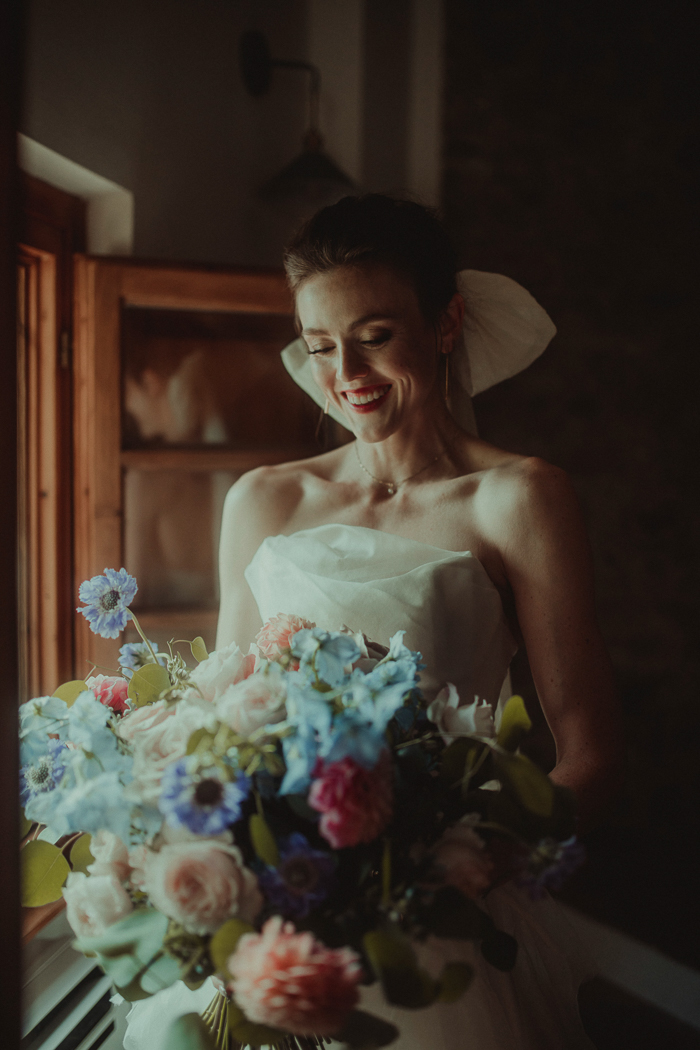 An Action Packed Week Long Villa Spadaforte Wedding
Villa Spadaforte is a newly renovated villa tucked away in the Tuscan countryside. Its classic Tuscan facade is juxtaposed against flawless landscaping, a beautiful turquoise pool, and a robot lawnmower with an unkempt forest on one side. We rented two villas in Tuscany for ten days—one for family and one for friends, and crossed our fingers and hoped that fate would take care of the rest. We considered that traveling to Tuscany just for a weekend wedding was a big ask for all of our friends and family. So we planned a week-long extravaganza including our baby's first birthday party, an epic neon costume party, drag queen performances, wine tours, castle dinners, the Palio di Siena practice race, pool parties, rehearsal dinners, and finally, the wedding.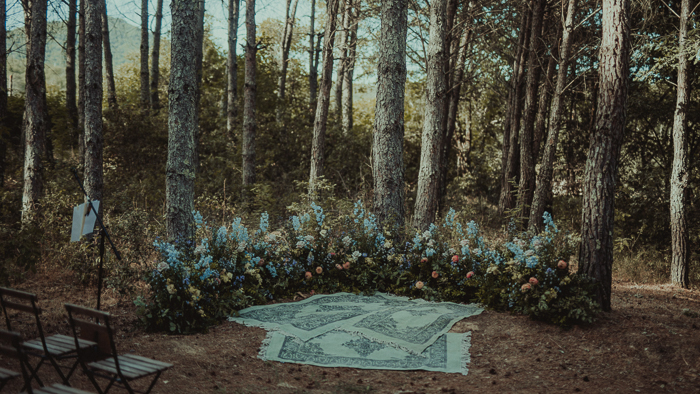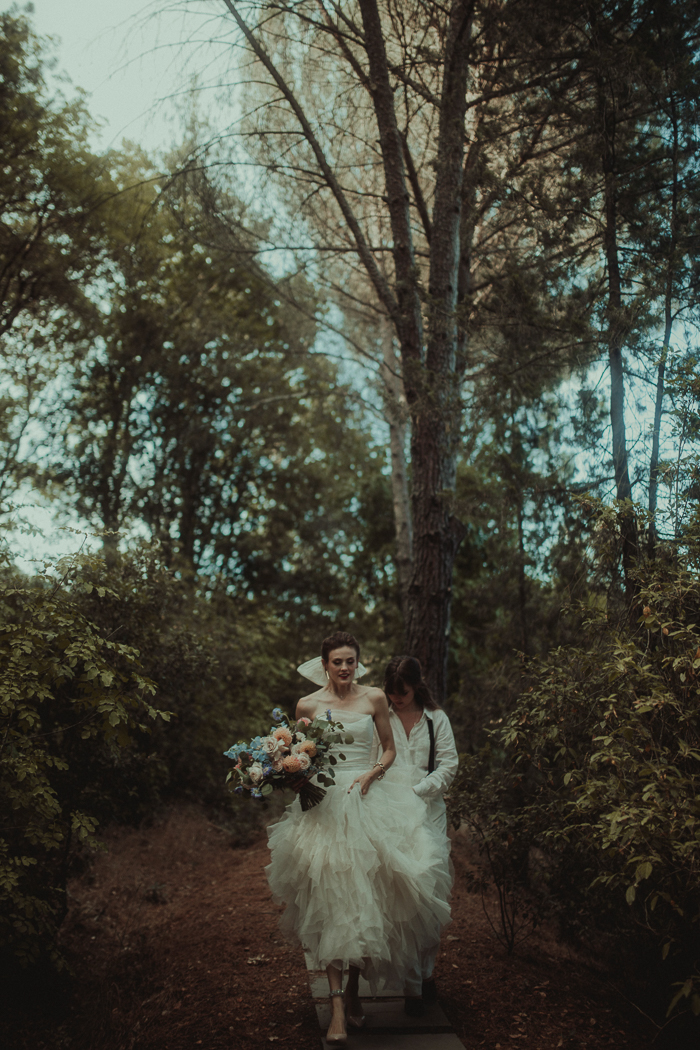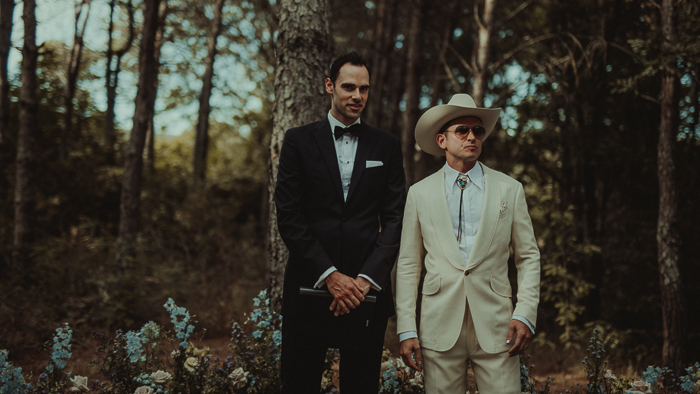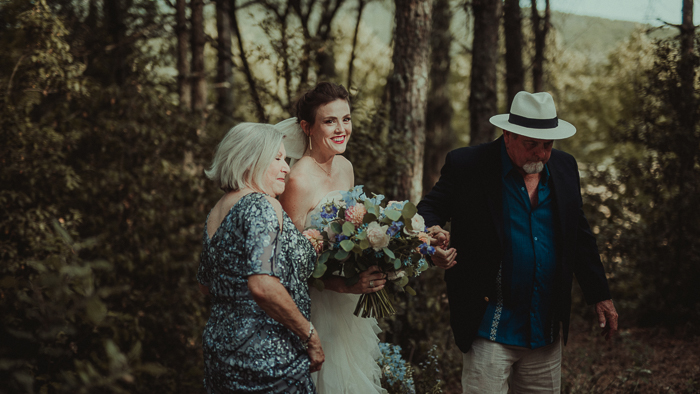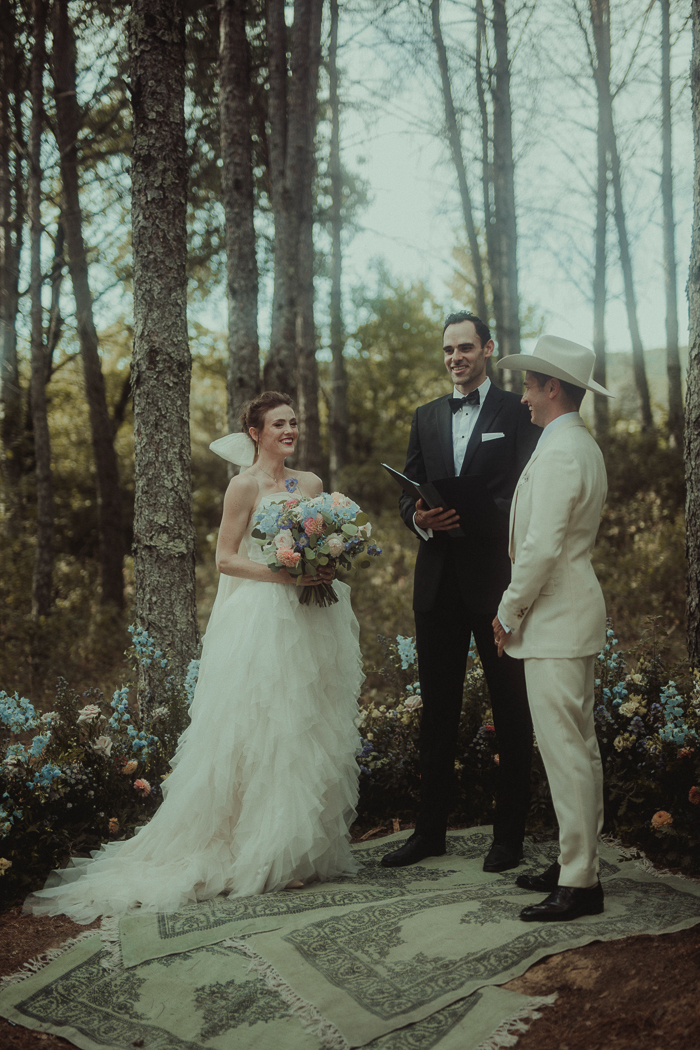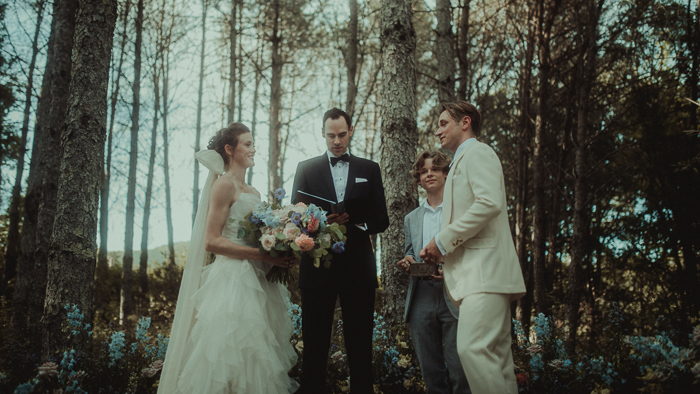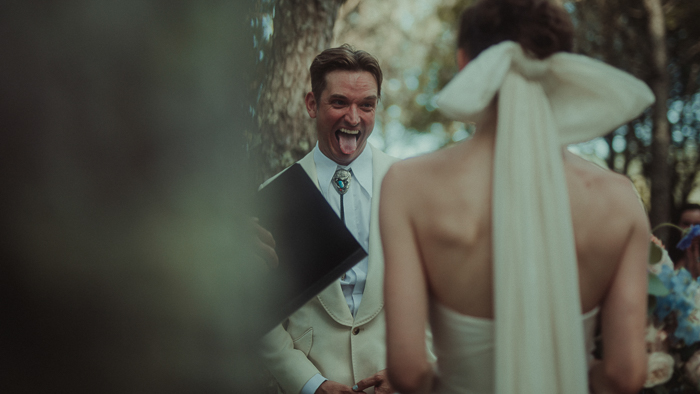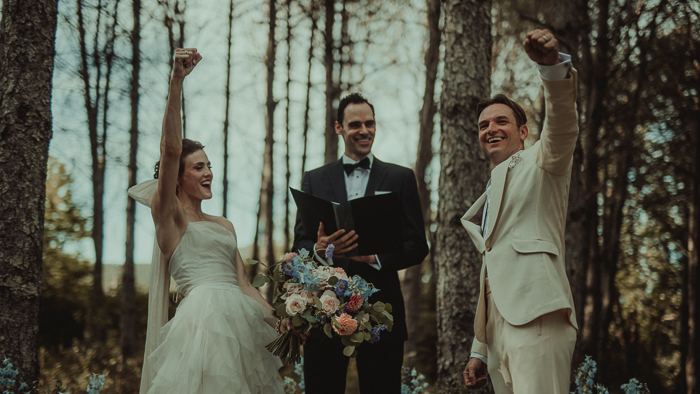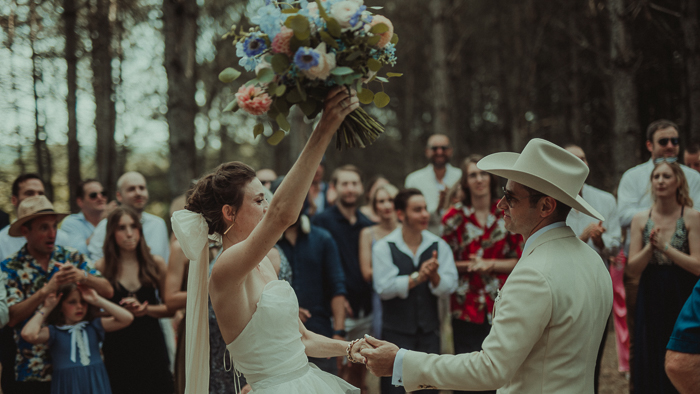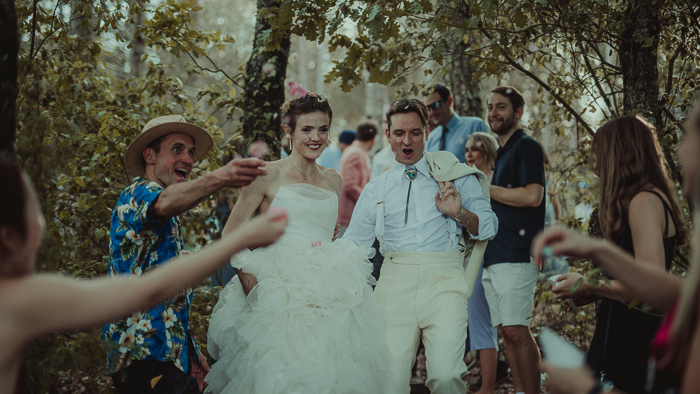 Creating An Original Ceremony To Include All Their Loved Ones
We tried to find a way for all our family and friends to be part of the ceremony. Because of them, we exist, and they should be part of the celebration, not mere bystanders. We chose "Geronimo" by Sheppard as a relatable song that was easy enough to learn, dance to, and sing along. It also gave me goosebumps whenever I thought about dancing down the aisle. Everyone gathered in a standing semi-circle around Laurens, closing the entrance to the aisle. My uncle began the song, and everyone sang during the chorus. At a certain point in the music, the circle would open just a bit to let in a few wedding party members and close around them in a joyous embrace of song and dance. I waited outside the circle between my parents and danced towards my future husband. Our good friend Ross led the ceremony with laughter, sincerity, and inside jokes that only someone who truly "gets you" as a couple could make. After our vows and being pronounced man and wife, we slow danced to a song my uncle wrote for us. Except he mixed up my name with Laurens' daughter's name. So it was awkwardly romantic and hilarious at the same time. It was truly original and totally us.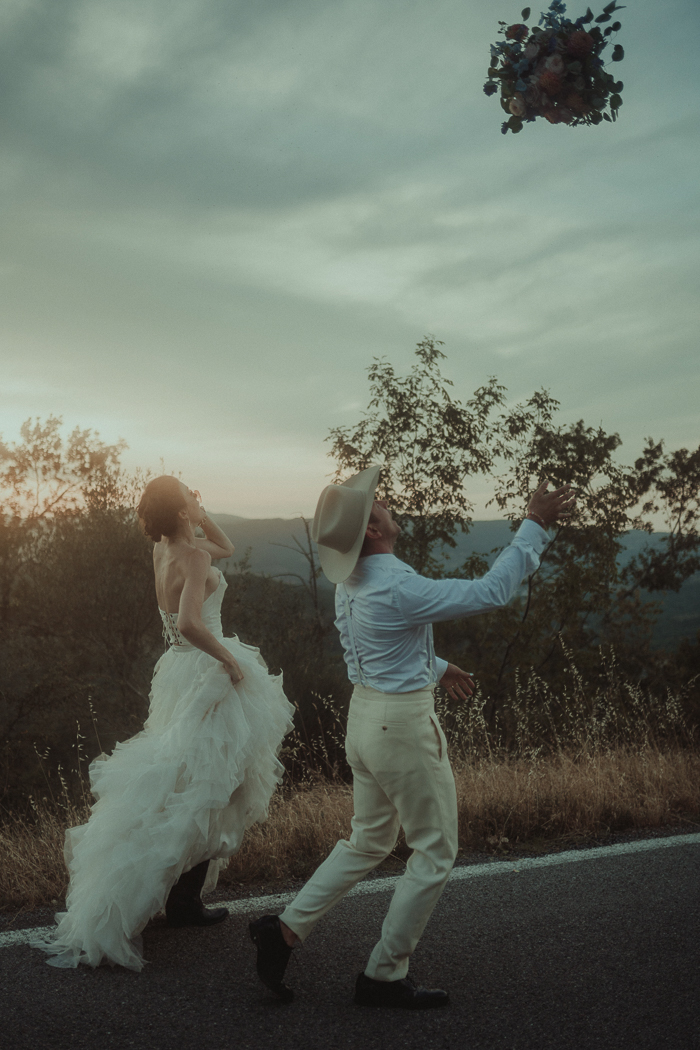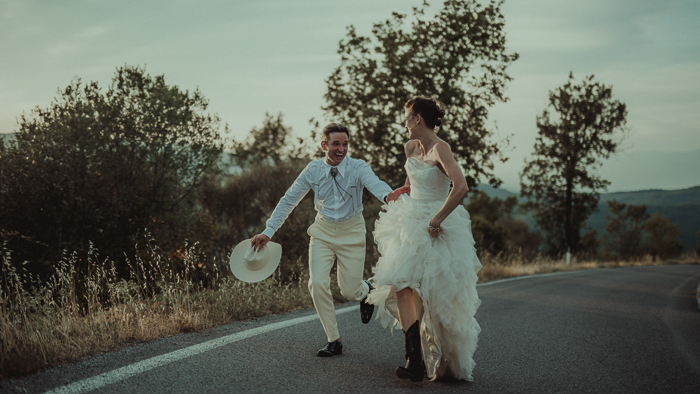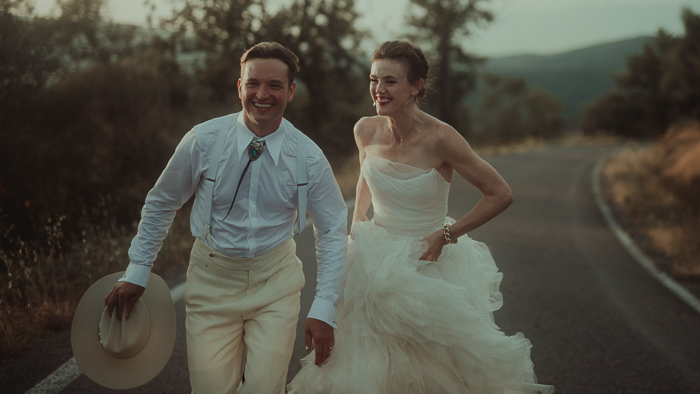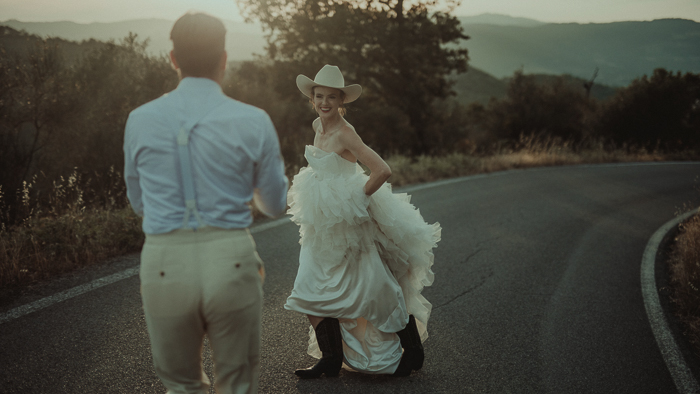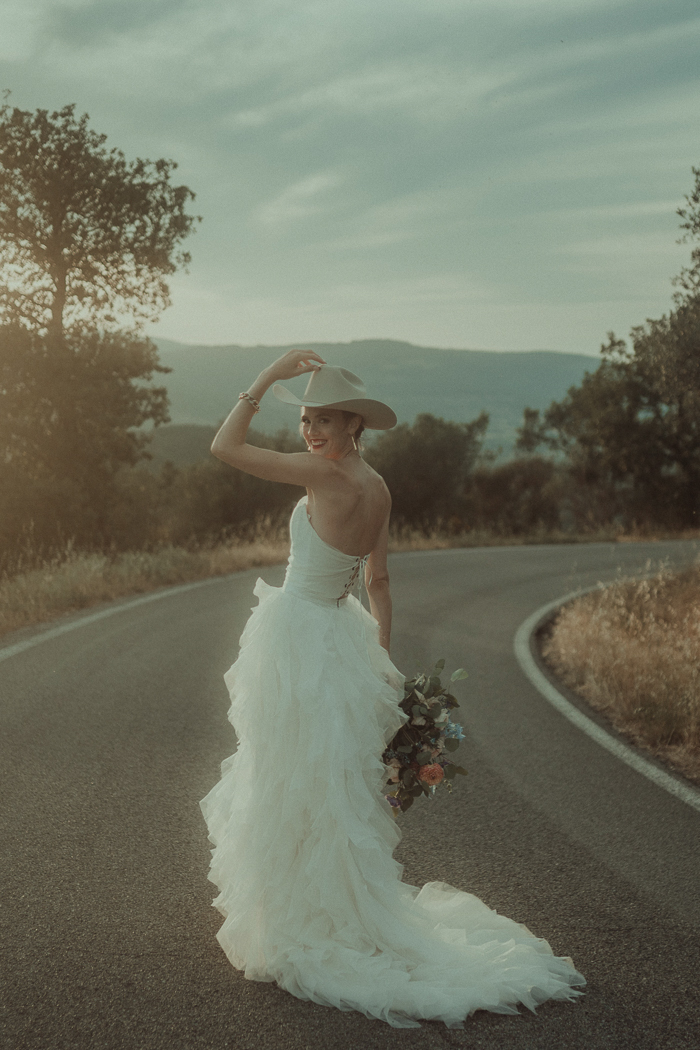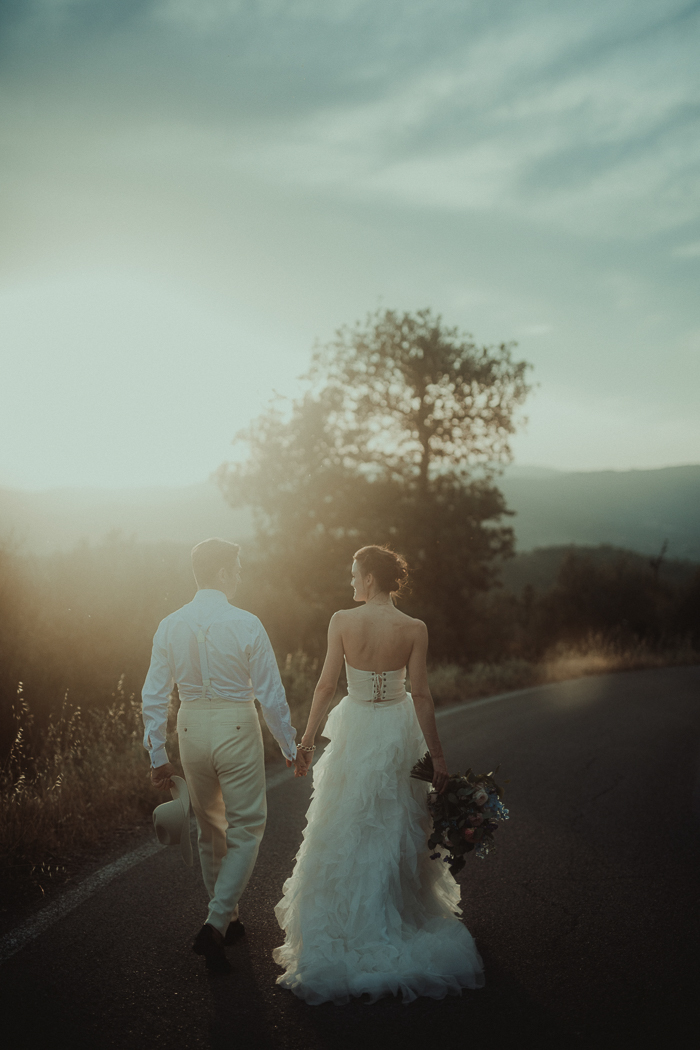 The Inspiration Behind Their Villa Spadaforte Wedding
We never came up with a theme for our wedding. We just went with what felt right. But looking back, I think our theme would be "wild and colorful". We wanted the flowers to look like they had been freshly picked from grandma's garden. Big, messy, thorny, colorful, and raw with bold colors of violet, light blue, grapefruit and tangerine alongside blush, cream and gold undertones. Our florist was absolutely incredible. The only reason we had a florist in the first place was because of our planners. They started helping us plan our week-long wedding festivities three years in advance and facilitated the setup and breakdown of most of the events.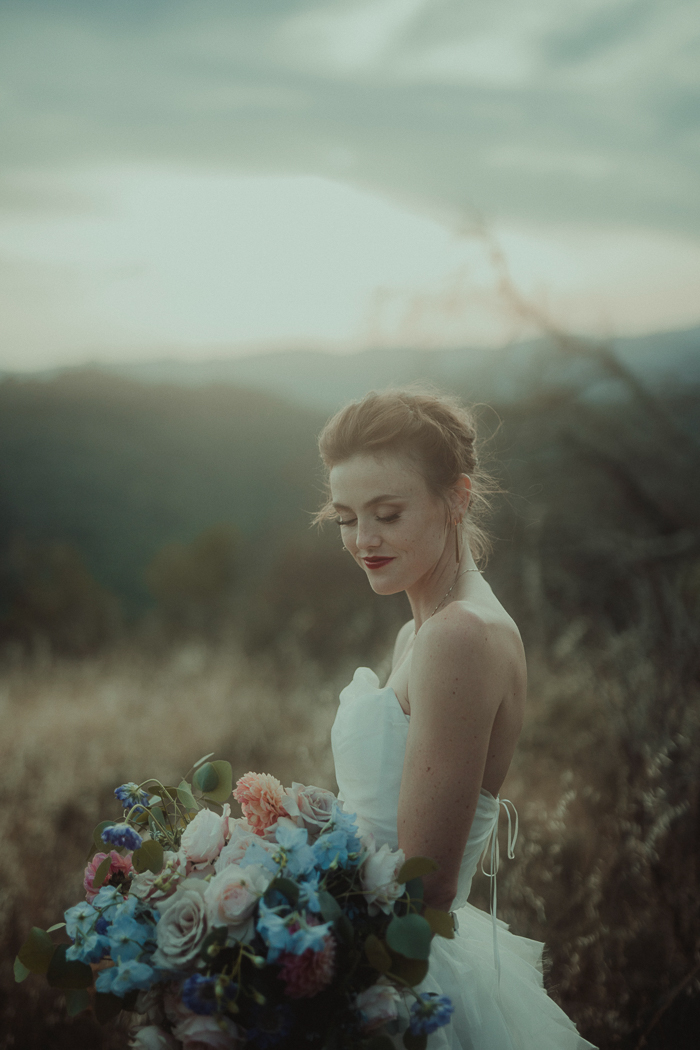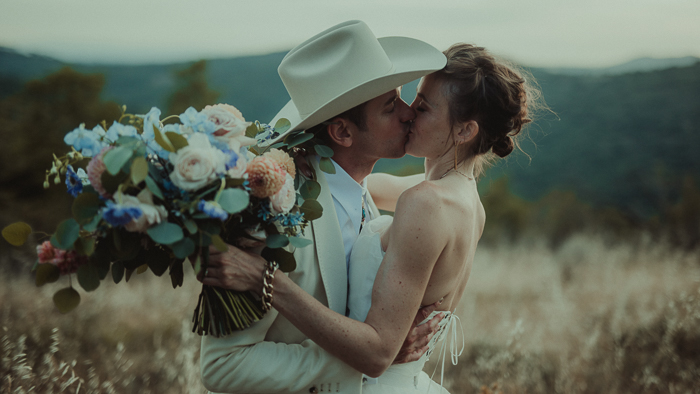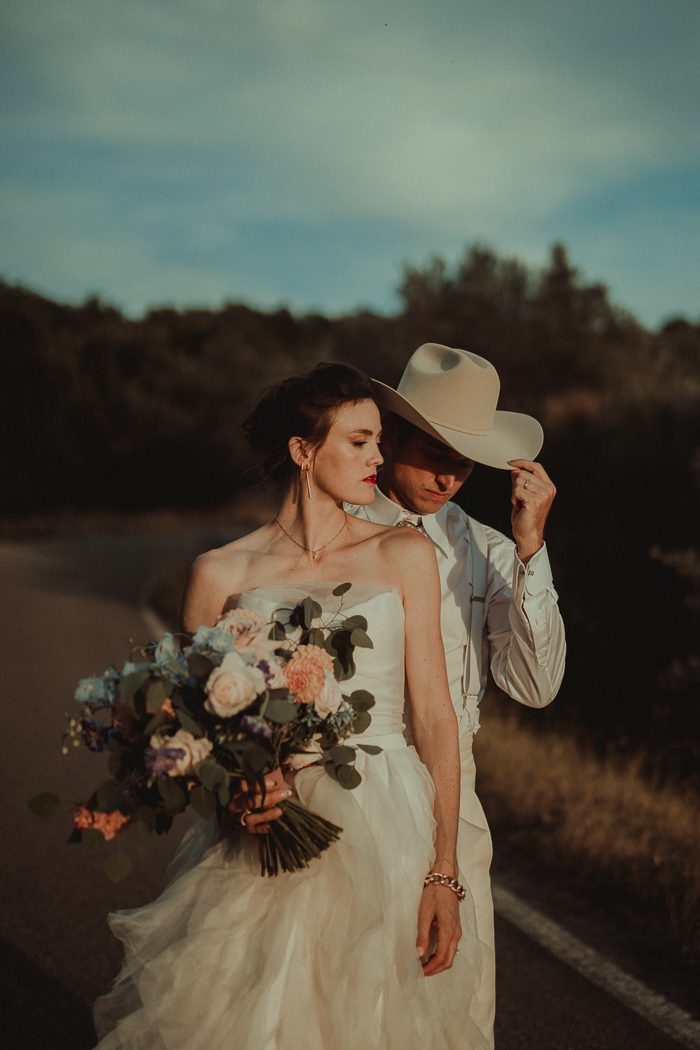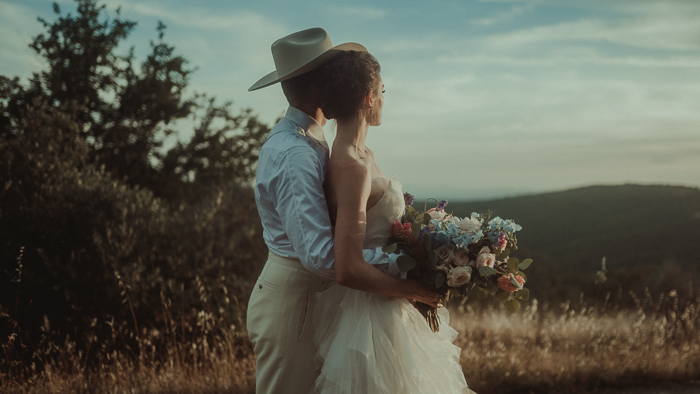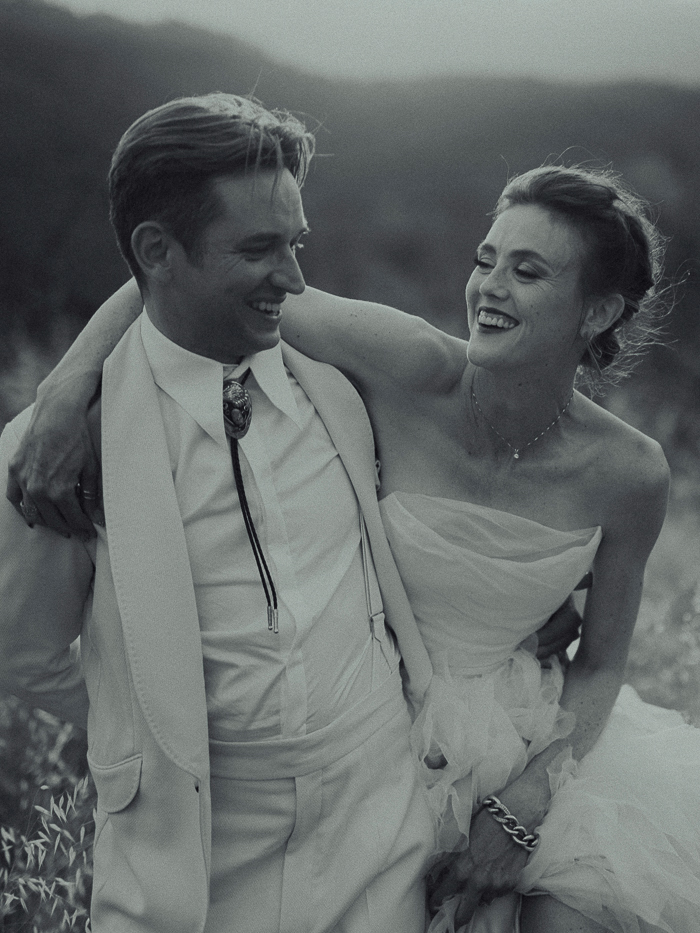 Making DIY Place Cards To Save On Wedding Costs
I wanted to save some money by making the place cards for the wedding dinner. So I designed them on Canva and then had them printed and delivered to us ahead of time. I then ordered some stamps and golden wax online. We picked some flowers from grandma's garden months earlier and dried them. Then I had our daughter Lolah, and her childhood friend Valentina put the place cards together the day before the wedding. She adhered the dried flowers with the golden wax, and it looked absolutely amazing.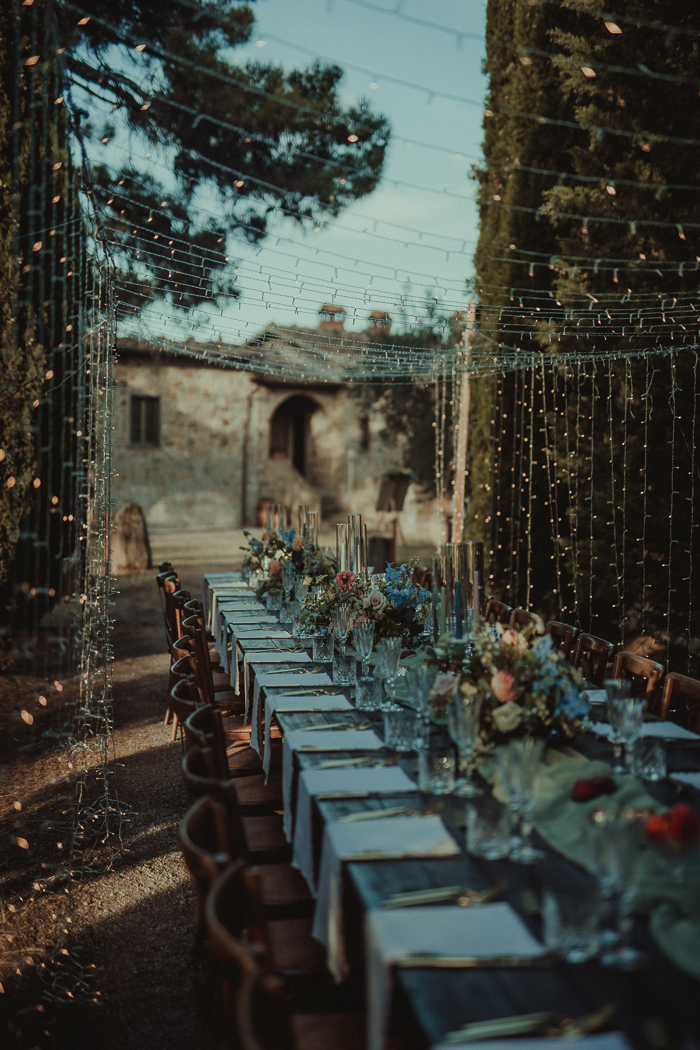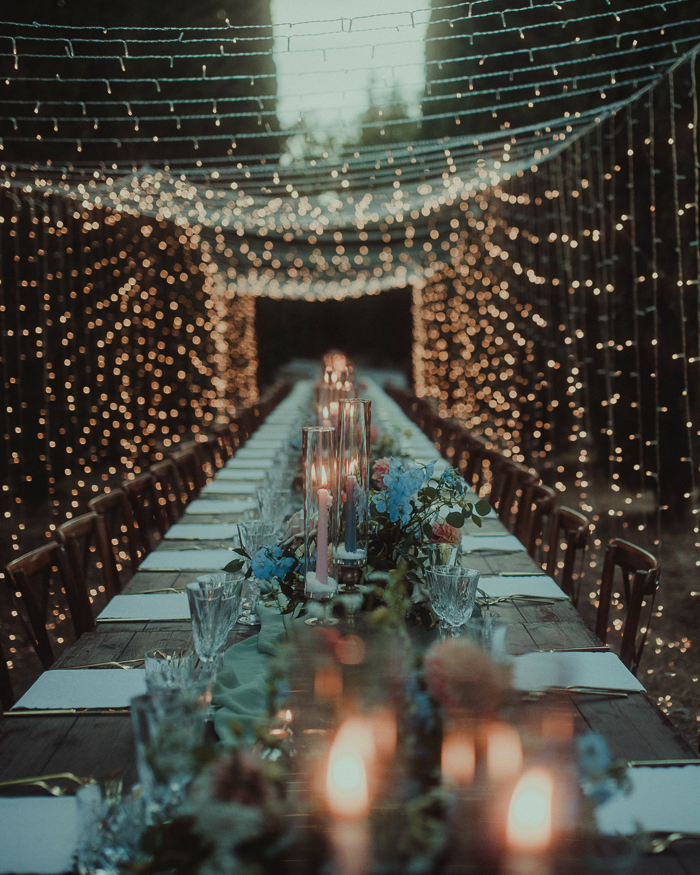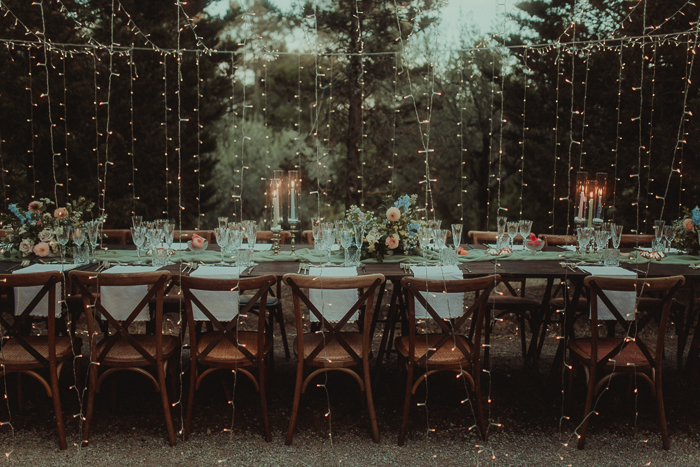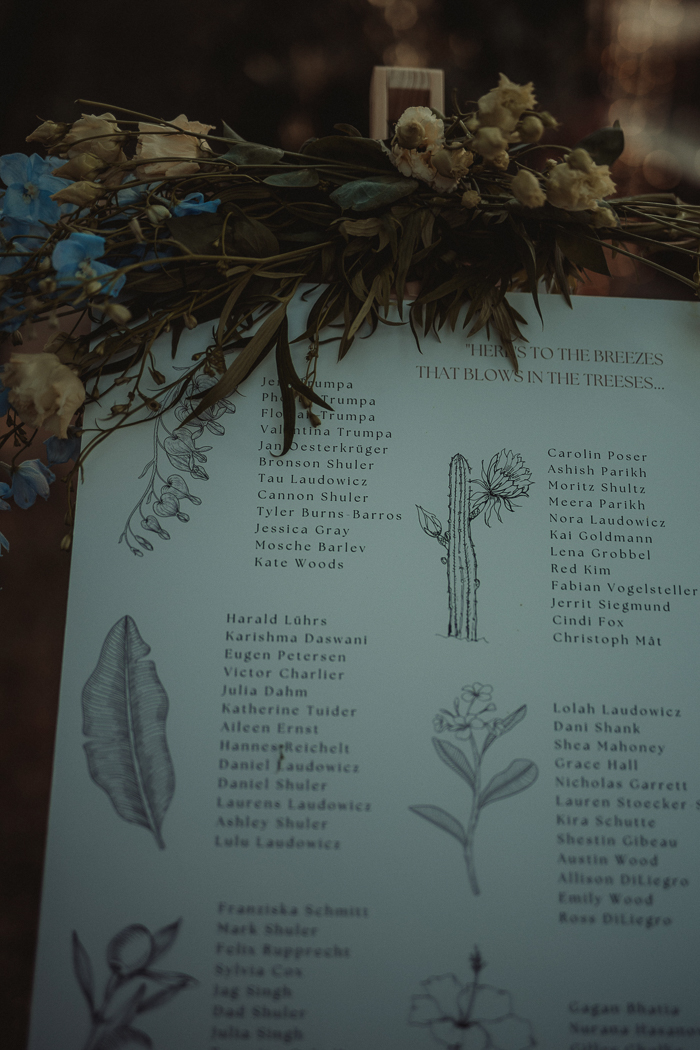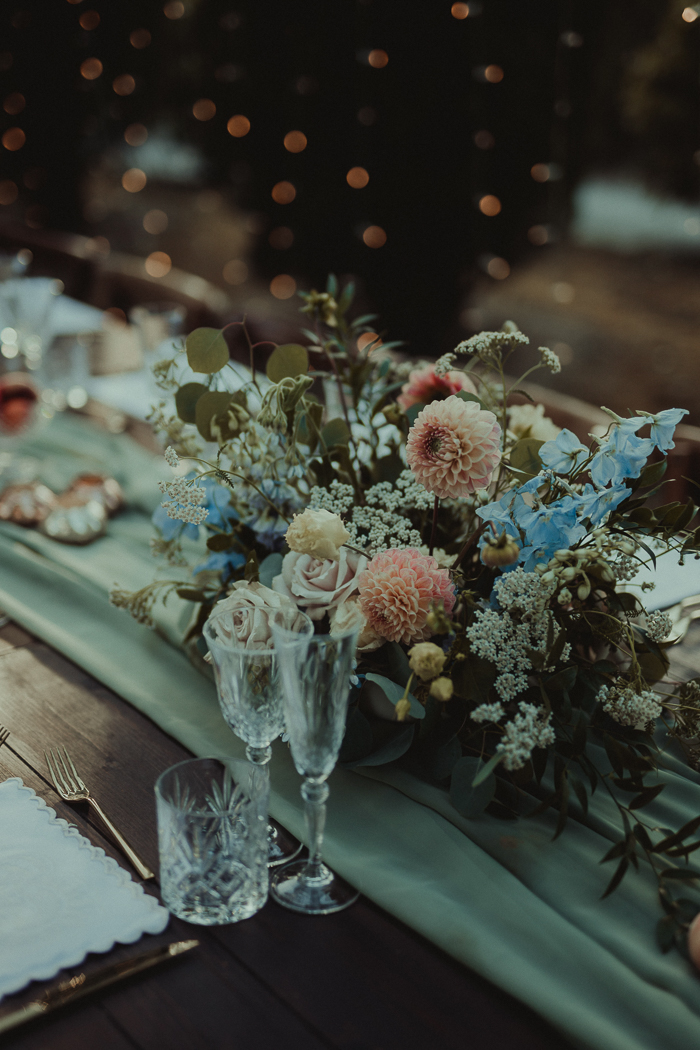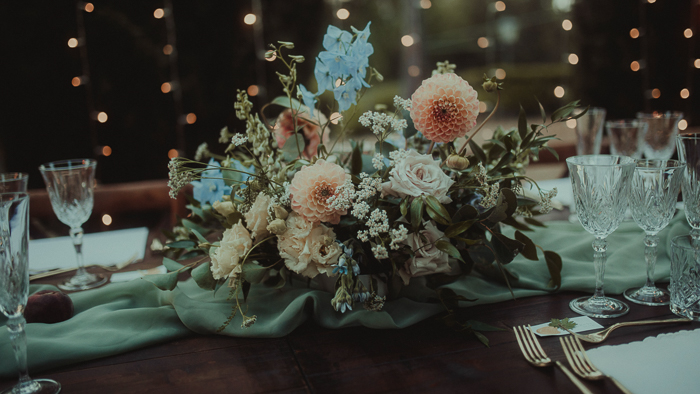 Advice From The Newlyweds
The most memorable part of the day was watching the sunrise over the Tuscan horizon with the last stragglers of the night. We sat around talking about life, parenting, and how tired we were from such a crazy week. So many experiences, so much love, and so many new friendships. As the sun rose that morning over the olive groves, I realized that we had done everything we set out to do, and now we could just sit back and relax. Our advice: plan your wedding around activities and things that fill you as a couple with joy and laughter. It's easy to copy and paste traditions of the past, but it's much more exciting to design your own.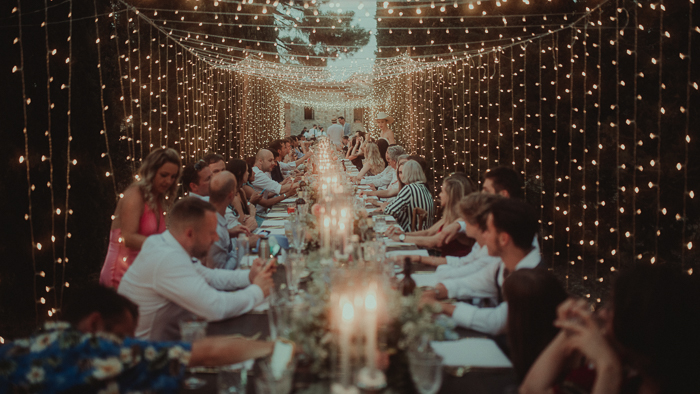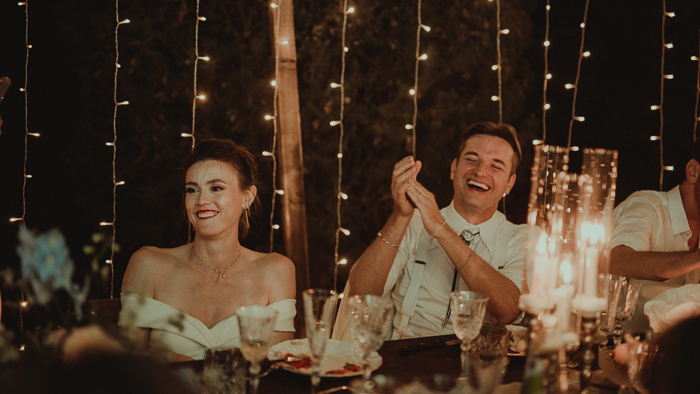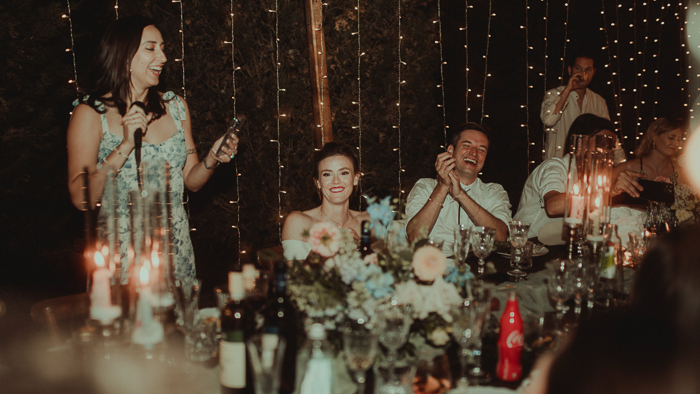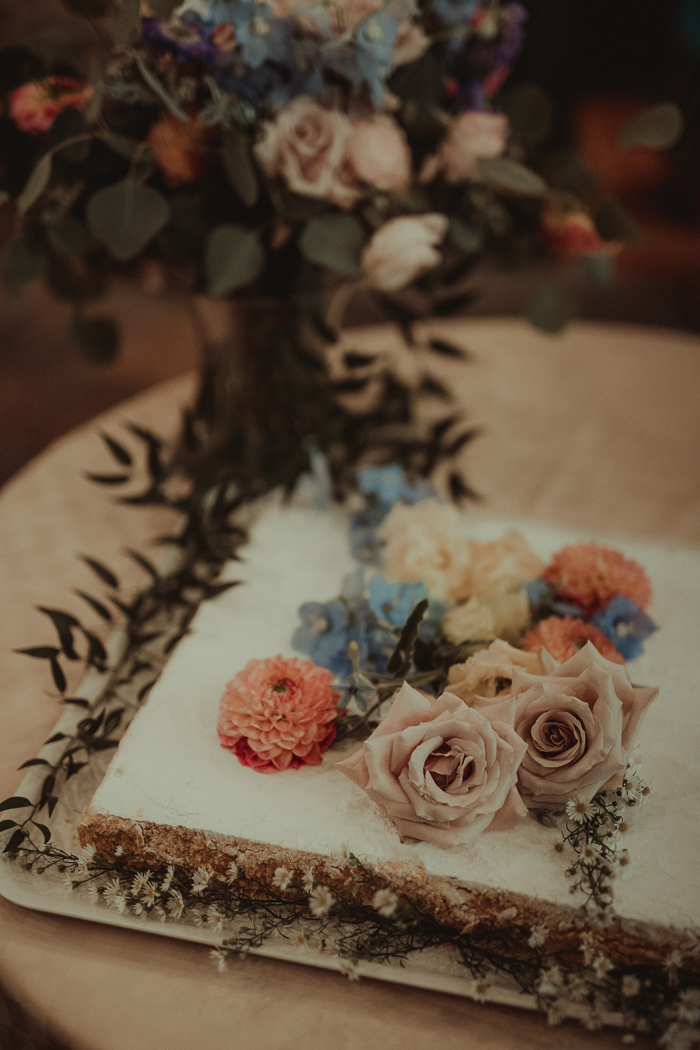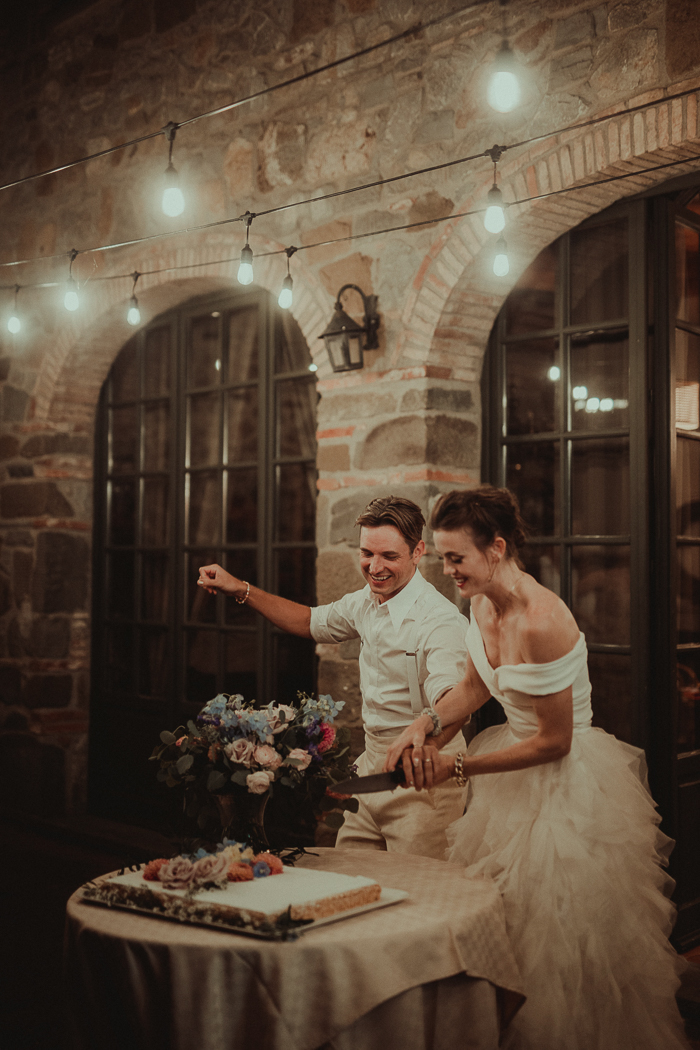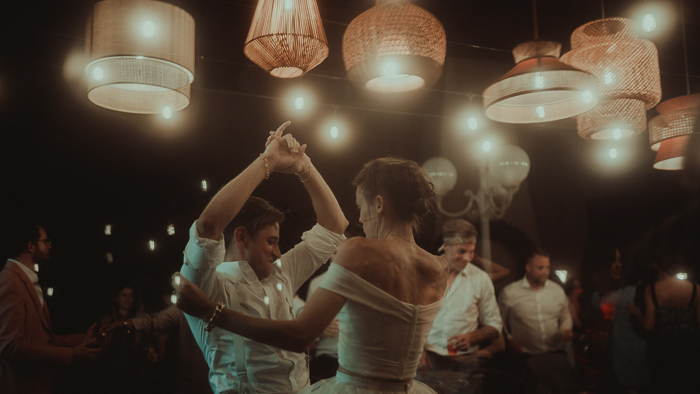 Congratulations to Lulu and Laurens on their wild and colorful week-long Villa Spadaforte wedding. And a big thank you to Junebug member Studio Fotografico Bacci for capturing all the spectacular moments and beautiful details. To see more gorgeous celebrations like this, check out their profile in our directory of the world's best wedding photographers.
Your wedding should represent who you are as a couple—much like Lulu and Laurens. Whether it's through the venue, decor, or itinerary—the most memorable weddings are packed with creativity, personality, and authentic details that tell a story. To get started, check out our guide and this round-up of ideas and get your creative juices flowing.