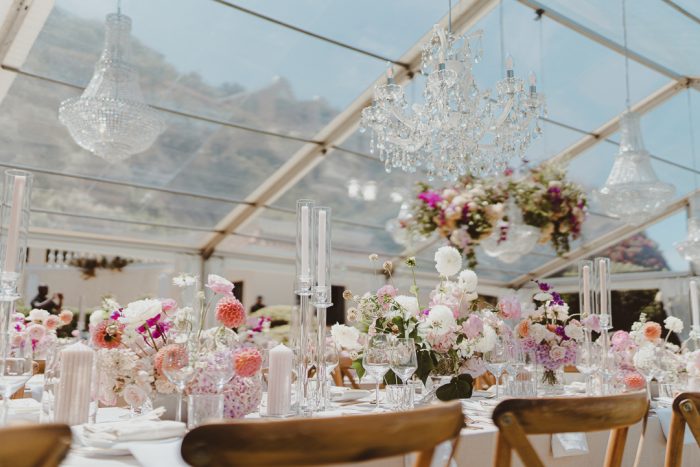 Hafeezah and Irshaad, with unwavering determination, transformed their wedding dream into a breathtaking reality over a span of two years. From the striking fashion choices to the meticulous attention to detail, their Casa Labia wedding was a floral-infused perfection from every angle. Starting with their chosen venue, the Casa Labia exuded a rich historical significance, setting the stage for their special day. Bursting with vibrant hues, their color palette brought electrifying energy to the atmosphere. The arrangements and decor were nothing short of show-stopping, capturing the attention of every guest. What's even more remarkable is that they accomplished all this without the help of a wedding planner!
The couple decided to infuse their Nikkah—the traditional part of their wedding—with a touch of uniqueness. Instead of the usual mosque setting, they chose to have it in Hafeezah's parents' garden, turning the occasion into a truly enchanting experience. Nestled beneath two majestic 20-meter-high trees, Hafeezah's father had created a cozy nook. Adorned with a beautifully crafted green carpet, they stood there surrounded by the soothing melodies of chirping birds. It was within this serene sanctuary that they exchanged their heartfelt vows, sealing their love and embarking on their journey of marriage.
Their marquee reception at the Casa Labia grounds surpassed all expectations, leaving guests in awe. The scene was adorned with lavish floral installations and shimmering crystal chandeliers, all nestled beneath a transparent tent that allowed the sky to be seen in all its glory. The tablescape exuded elegance, with exquisite blooms, flickering candles, and opulent gold settings. Every aspect of the wedding was thoughtfully planned—from the intricate details of the wedding dress and the brush stroke cake to the personalized illustrated tote bags and signs, showcasing the bride's exceptional talent. It's truly a sight to behold, and luckily, Misha Lee beautifully captured every element, so make sure to keep scrolling. Trust us when we say, you won't want to miss out on this breathtaking celebration.
The Couple:
Hafeezah and Irshaad
The Wedding:
Casa Labia, Muizenberg, Cape Town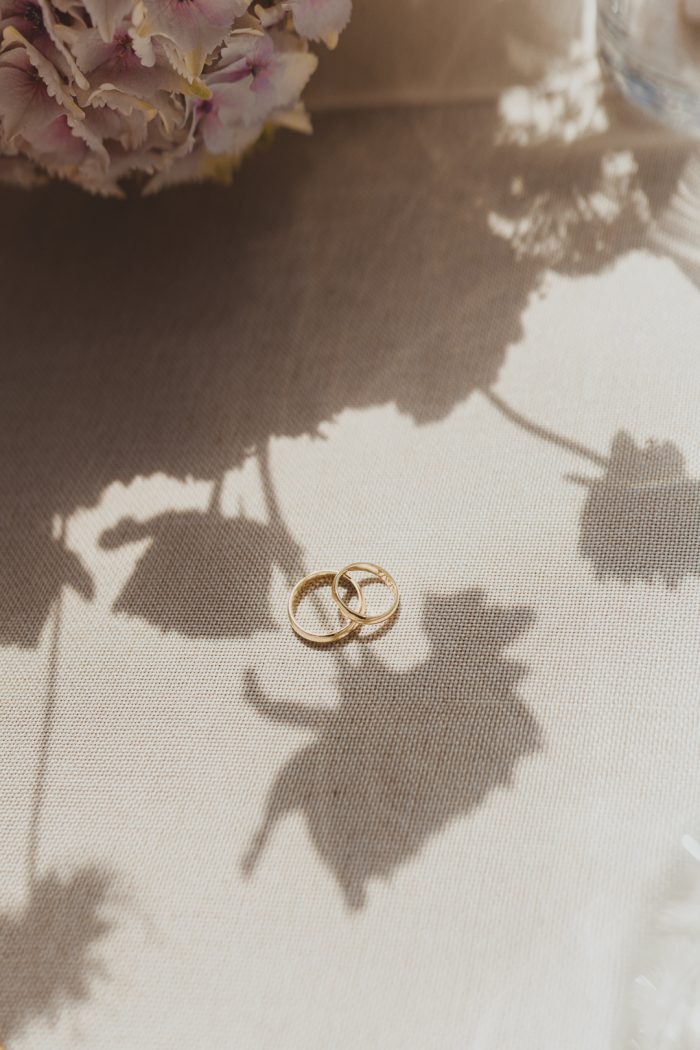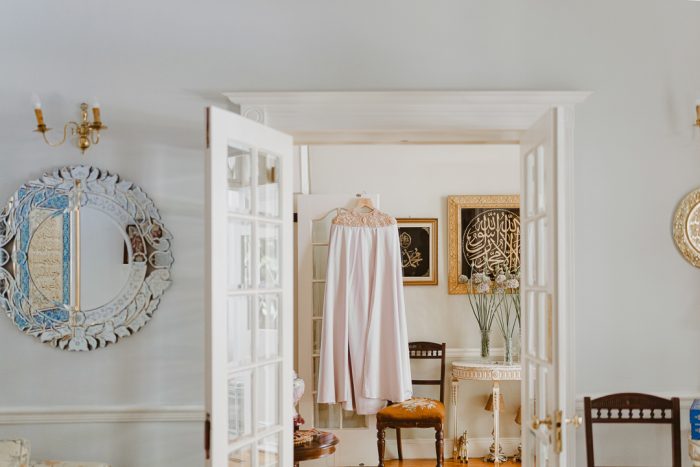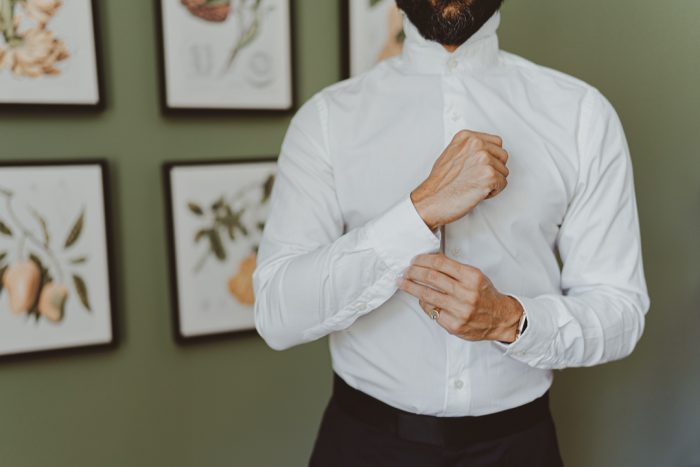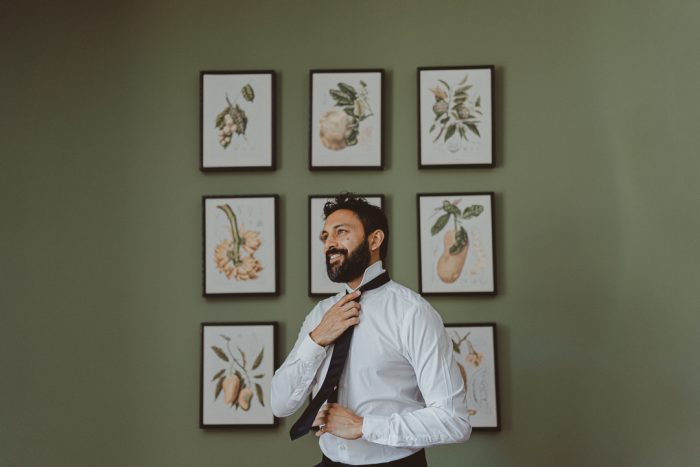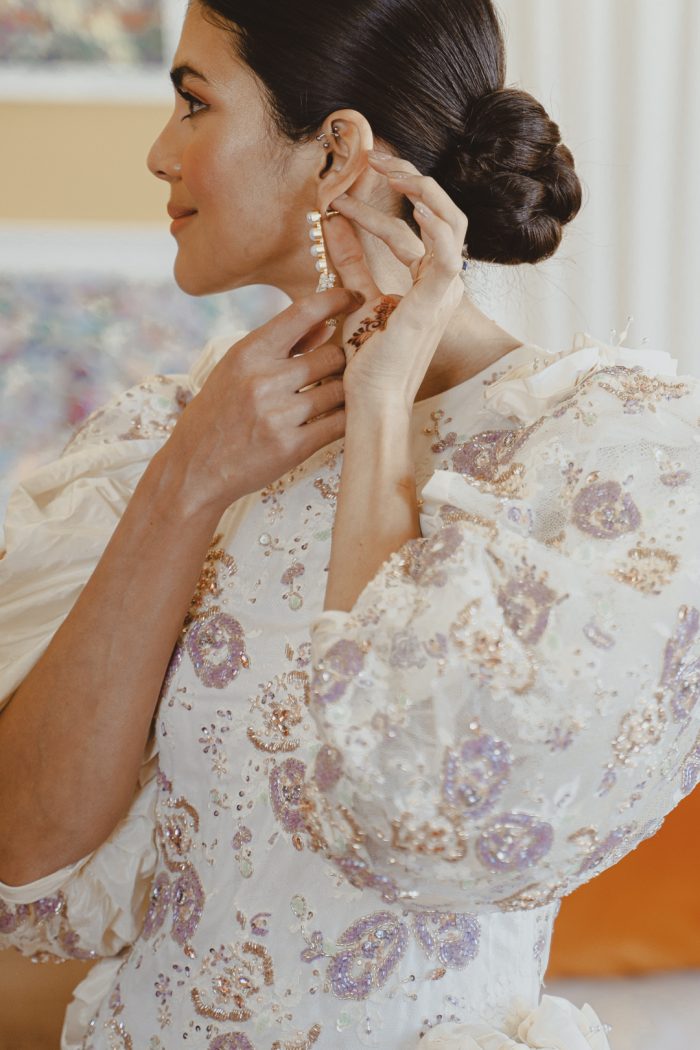 Why A Casa Labia Wedding
Our wedding venue, The Casa Labia, was one of the first things we decided on. It's the former family home of one of Irshad's best friends. The Casa Labia was built in the 1920s by Italian architect Giovanni Battista Comminetti, and its romantic lush-colored walls, the mixture of ornate chandeliers, and the collection of art and furniture with rich fabrics and intricate patterns led the way in keeping the overall look of the wedding rosy, luscious, and warm. We also wanted to ensure that our shared love of nature was central to the overall feel of the wedding.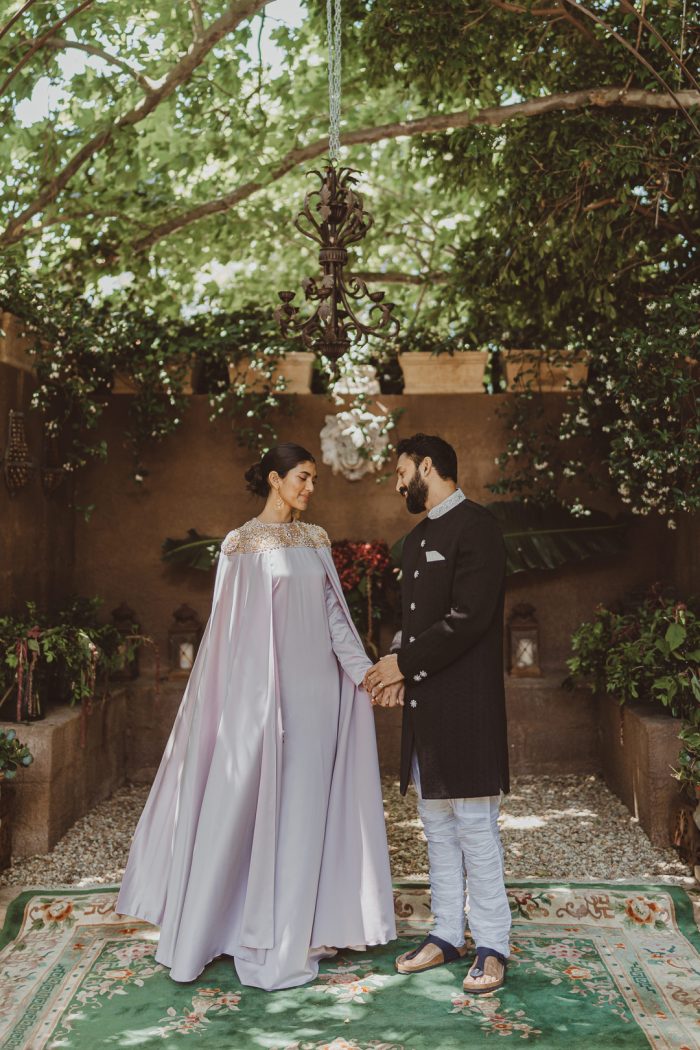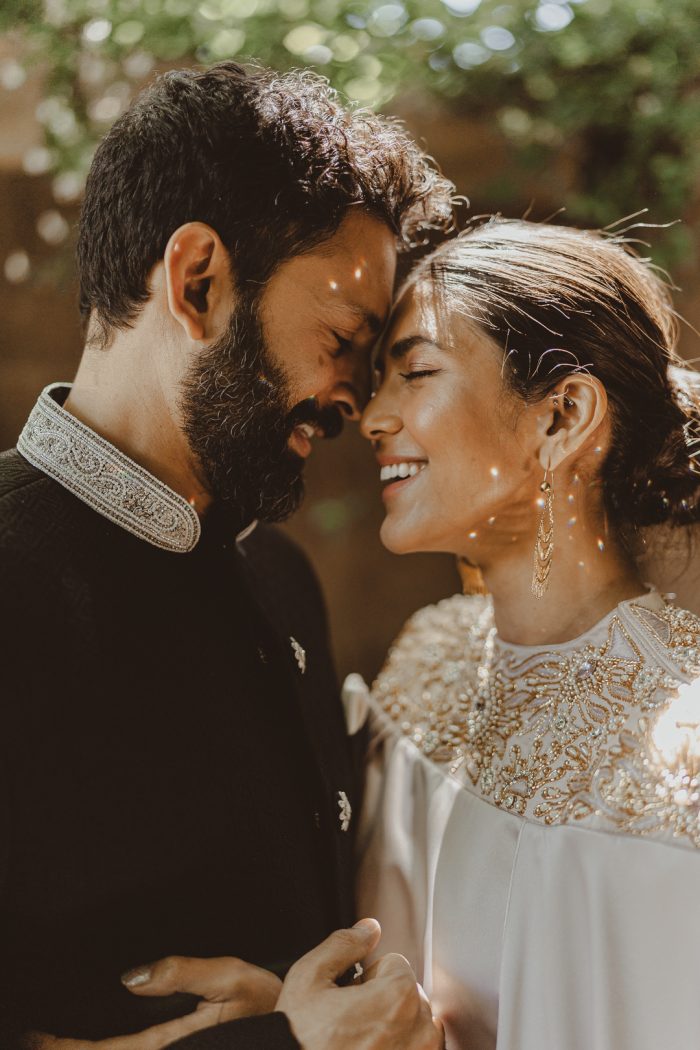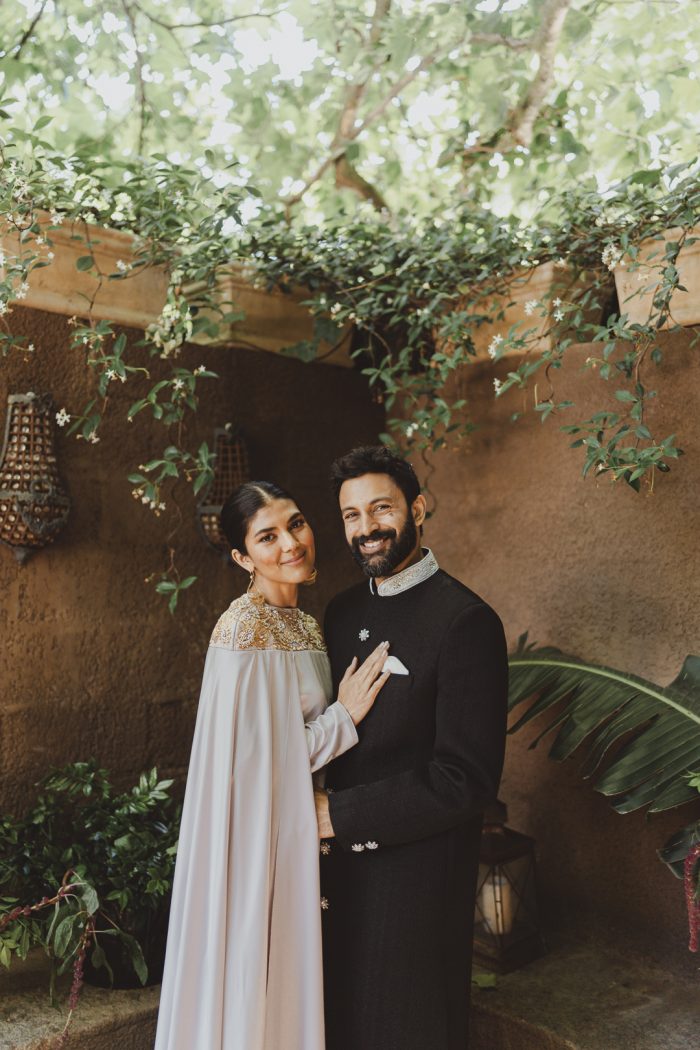 Creating An Enchanting Floral Wonderland
To bring those flowers and mood lighting together, we found Mabel Flowers. We worked closely together, meeting often at the Casa Labia, to ensure we had the perfect mix of blush pinks, reds, and yellows. From that vision, sprang lots and lots of dahlias, peonies, orchids, and other flowers set in greens. It was gorgeous! Mabel also provided the table settings and chandeliers. My goodness, Mabel is a magician when it comes to creating an otherworldly vibe. Her bubbly personality and passion for flowers and aesthetics were the cherry on top.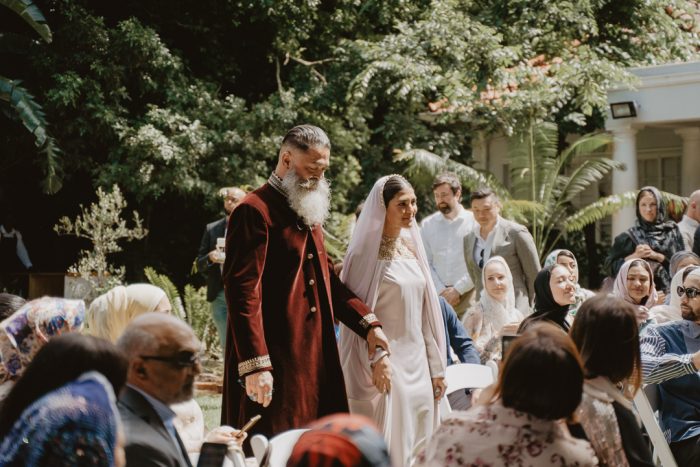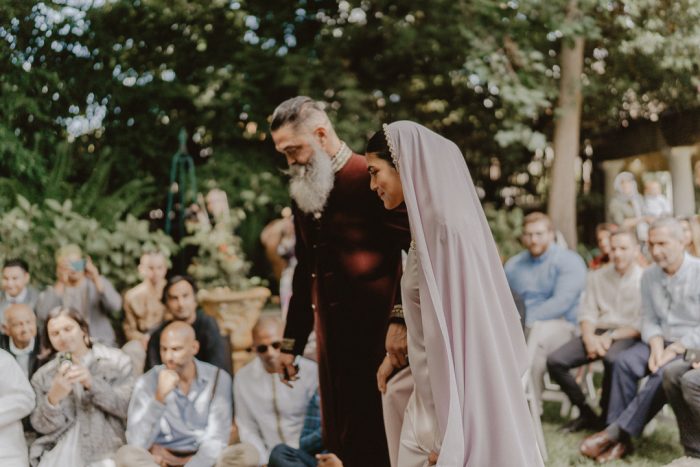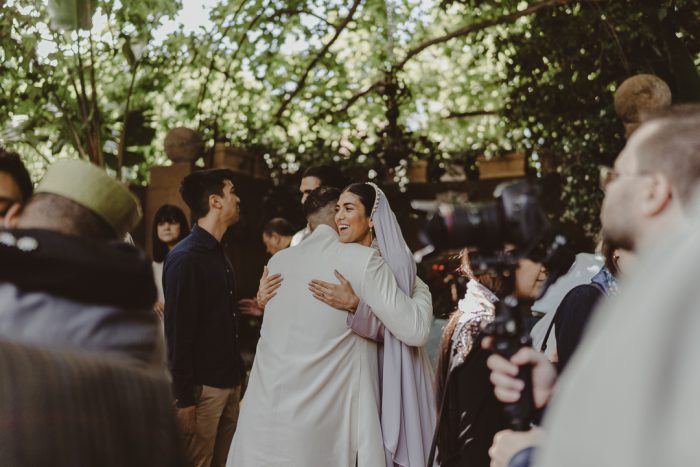 A Magical And Unconventional Garden Nikkah And Vote Of Thanks To Honor All Their Guests
Our Nikkah, the traditional aspect of the wedding, took place in Hafeezah's parents' garden instead of a mosque, which is the usual setting. Honestly, it was the first Nikkah that both of us had ever attended outside of a mosque. It was a truly magical experience. The other special moment was the vote of thanks. Hafeezah and I decided to do a joint vote rather than the traditional groom only. We scripted something to honor all our guests and to thank those that had gone the extra mile. Some of it was cheesy, but it was really lovely and a great way to start our partnership together.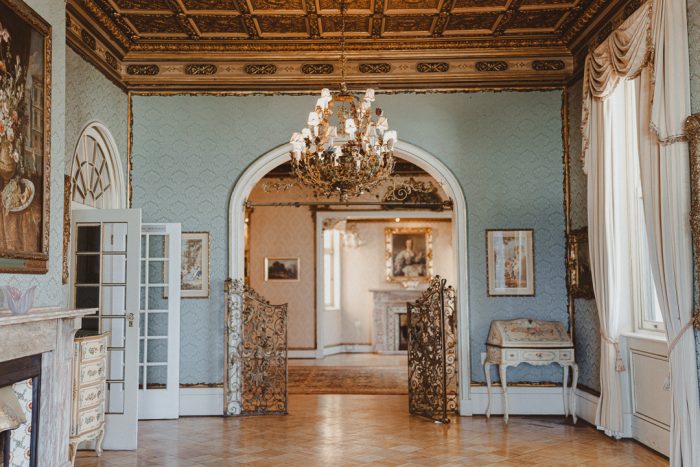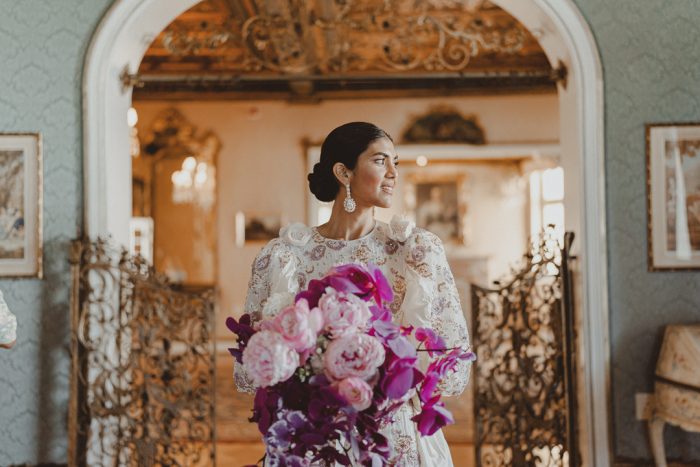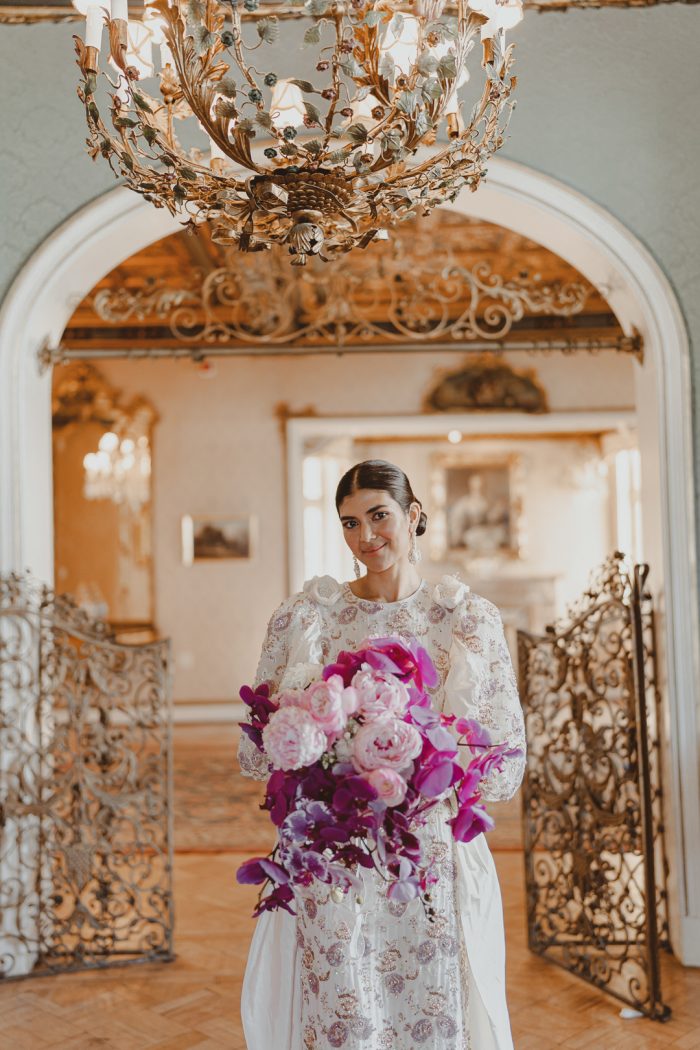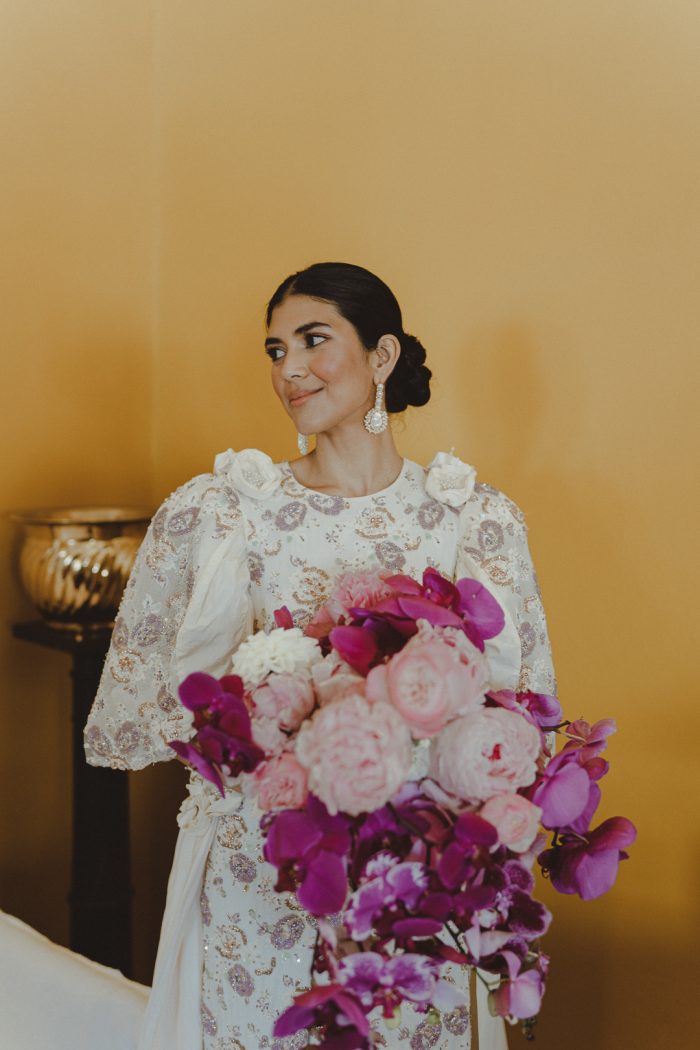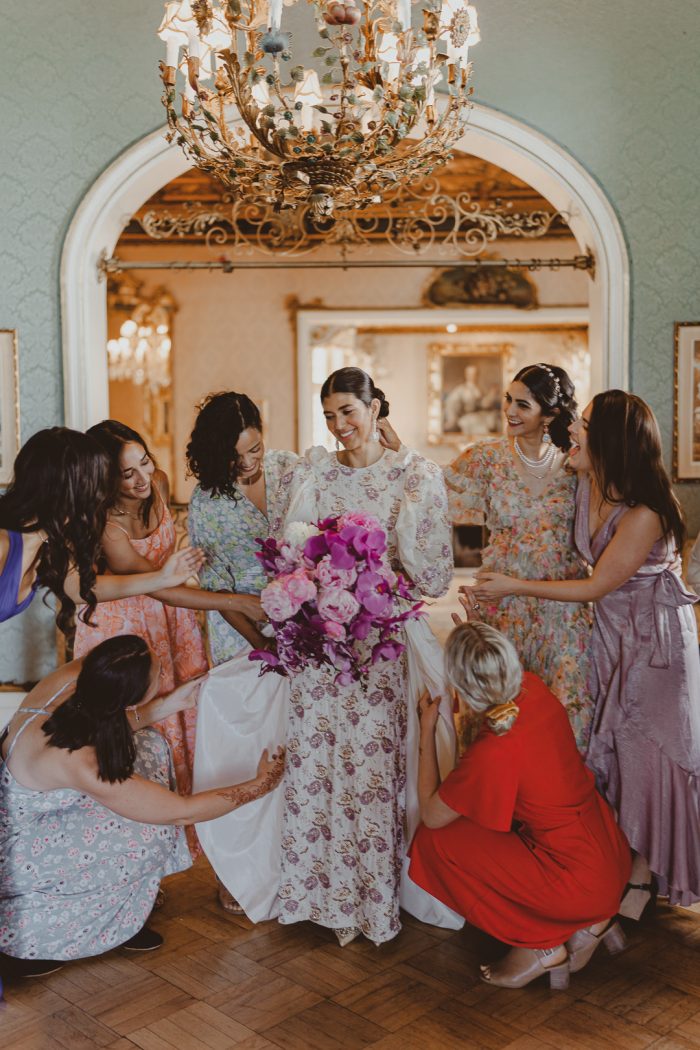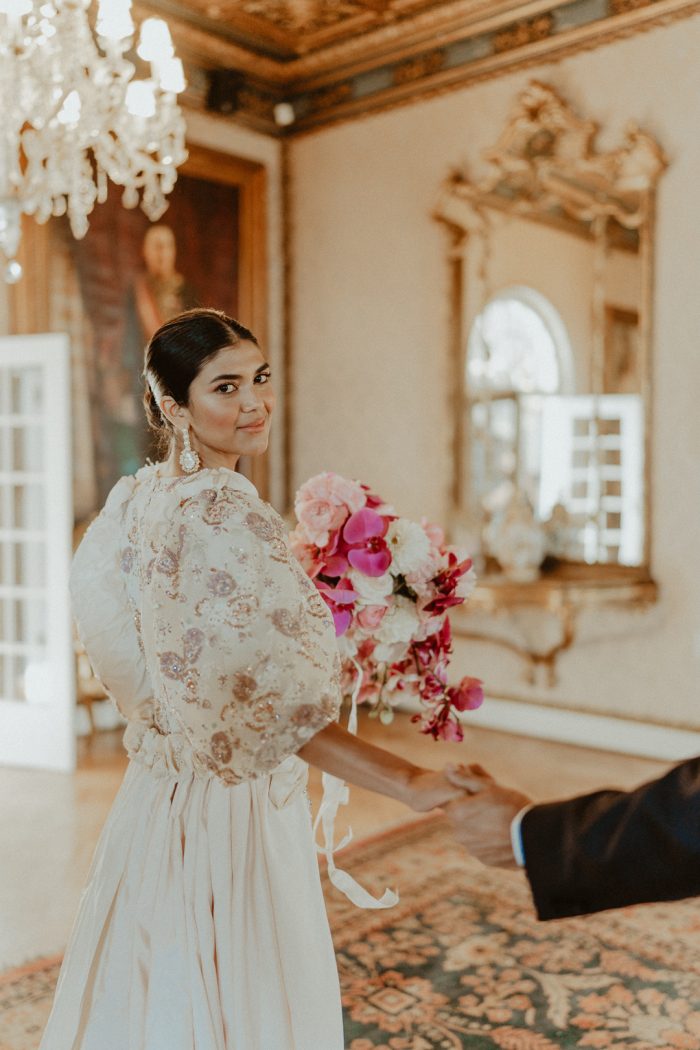 Advice For DIY Wedding Planning: Efficient Vendor Coordination
If you're planning your wedding yourself, as we did, it's essential to arrange a meeting with all your vendors beforehand, even if it's just a Zoom call. This ensures that photographers, videographers, caterers, florists, and decorators all know each other. Wedding planners often prefer working with a select group of professionals who have already collaborated, but if your vendors haven't worked together before, it's important to create a sense of ease among them. One promise we made to each other was to handle the stress until the night before the wedding and simply go with the flow on the actual day. At some point, things are out of your hands, and that's perfectly okay. Leave room for the unexpected, as it often adds to the magic of the day.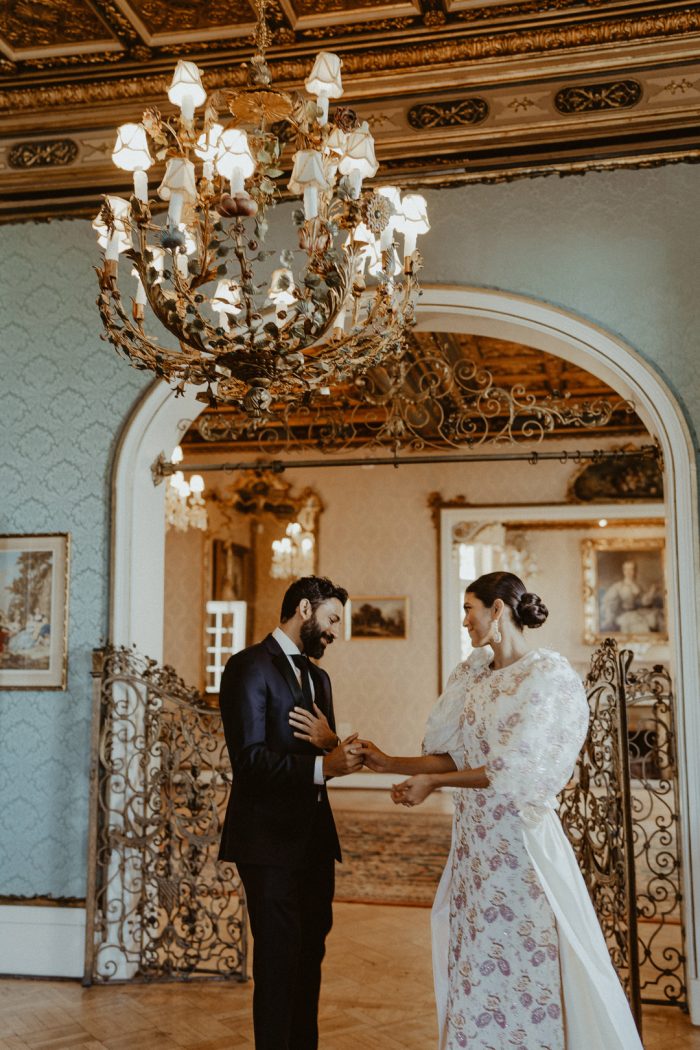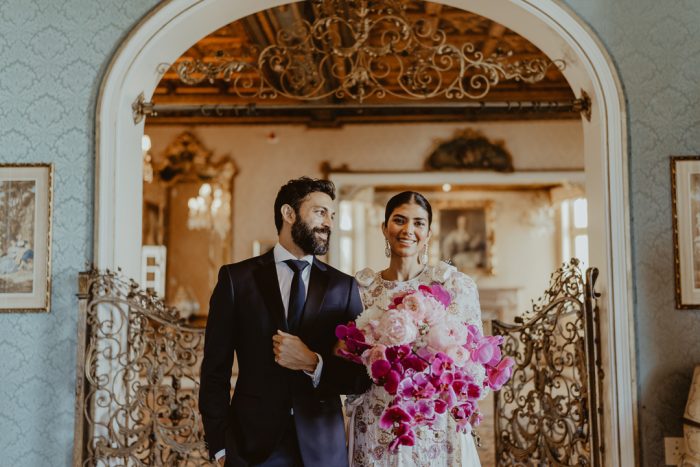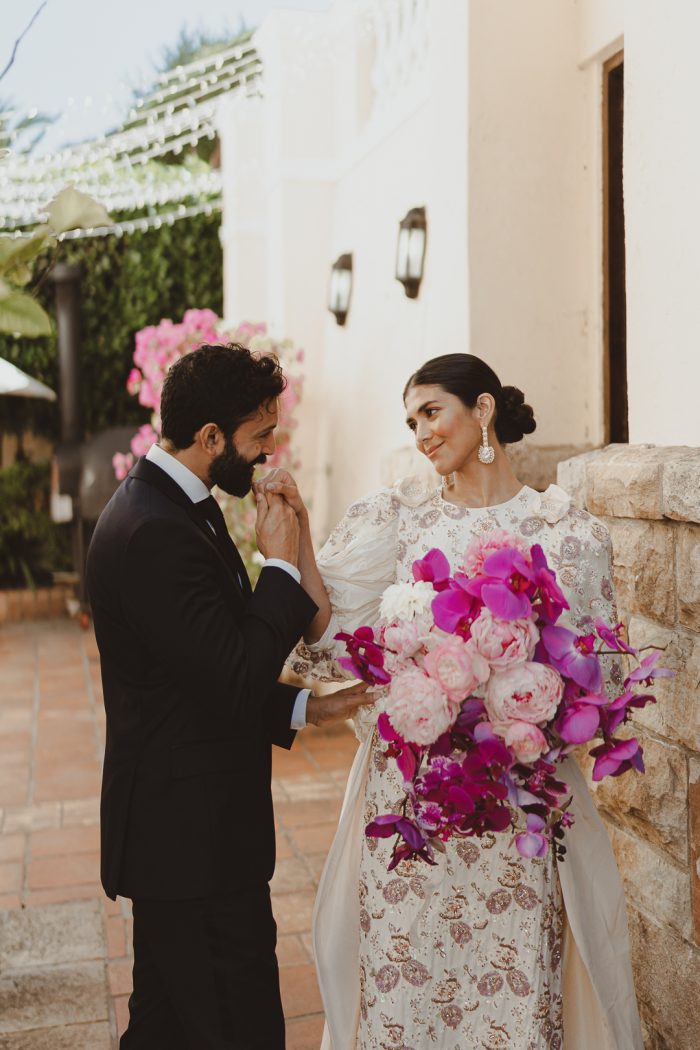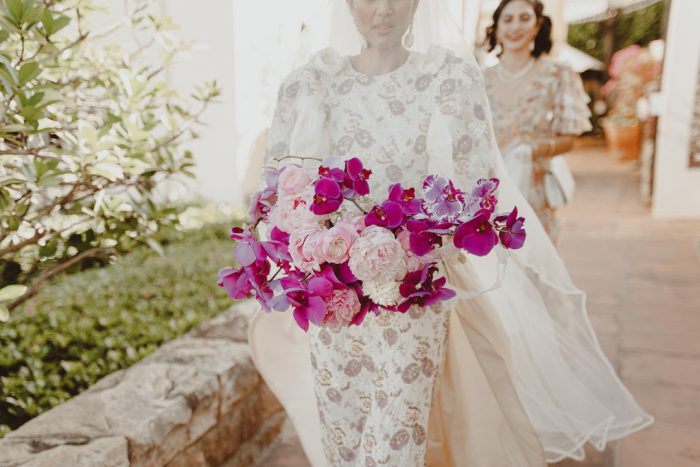 Overcoming Obstacles While Planning Their Casa Labia Wedding
Turning our wedding dreams into reality was a two-year endeavor. Throughout the planning process, we faced the challenge of being in different countries—Hafeezah was dedicated to her master's studies, while Irshad managed two jobs. In September, Irshad embarked on his own master's program and joined Hafeezah in South Africa at the end of November. Despite a few mishaps on the day itself, such as the seating plan going awry, successfully pulling off the wedding was a significant achievement. Planning this event marked our first major undertaking as a couple, which we believe holds true for many. Our goal was to set a tone for our relationship by infusing empathy, understanding, joy, and patience into every moment. Both of us willingly went the extra mile for each other, and it made a remarkable difference. Although there were moments of tension, we navigated them with grace and harmony.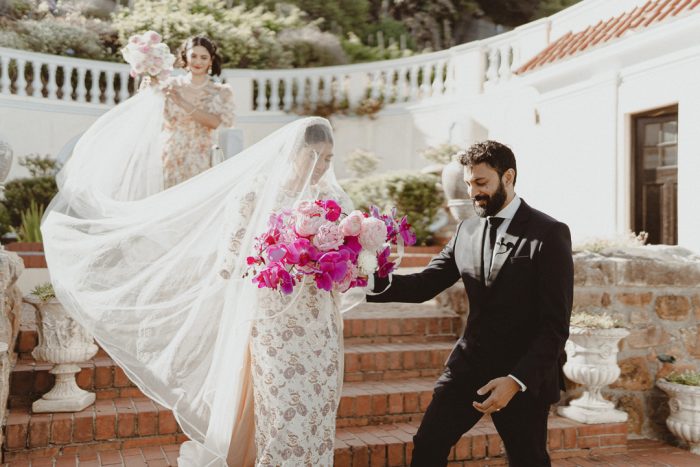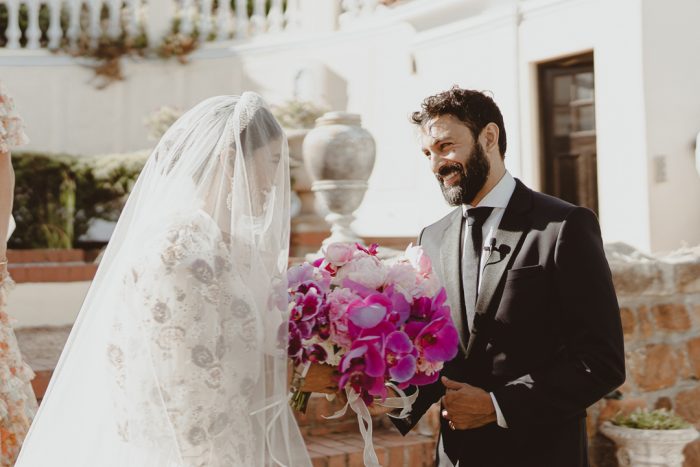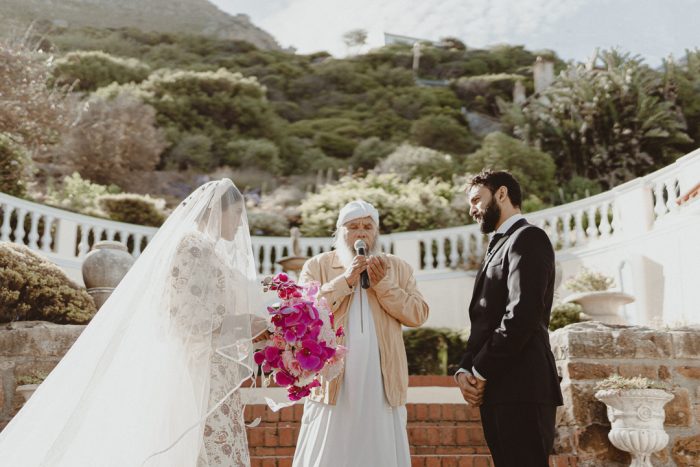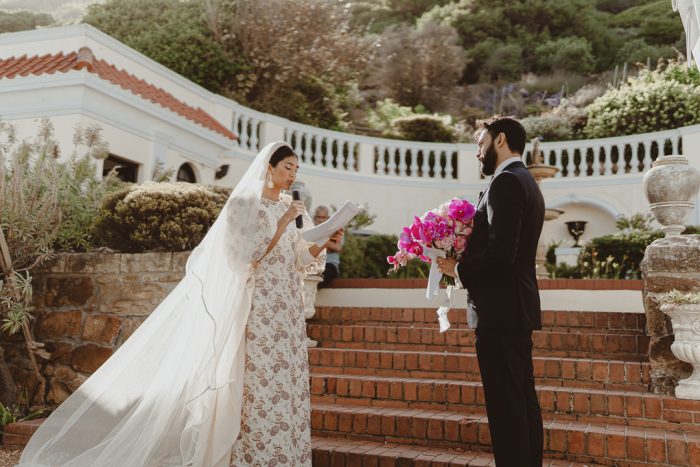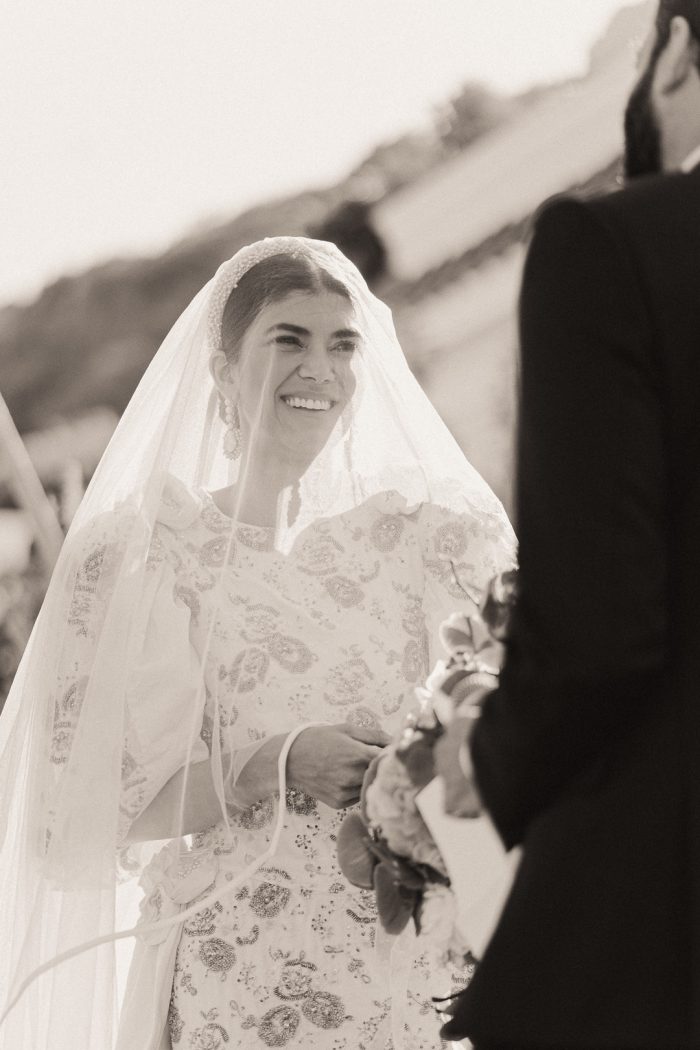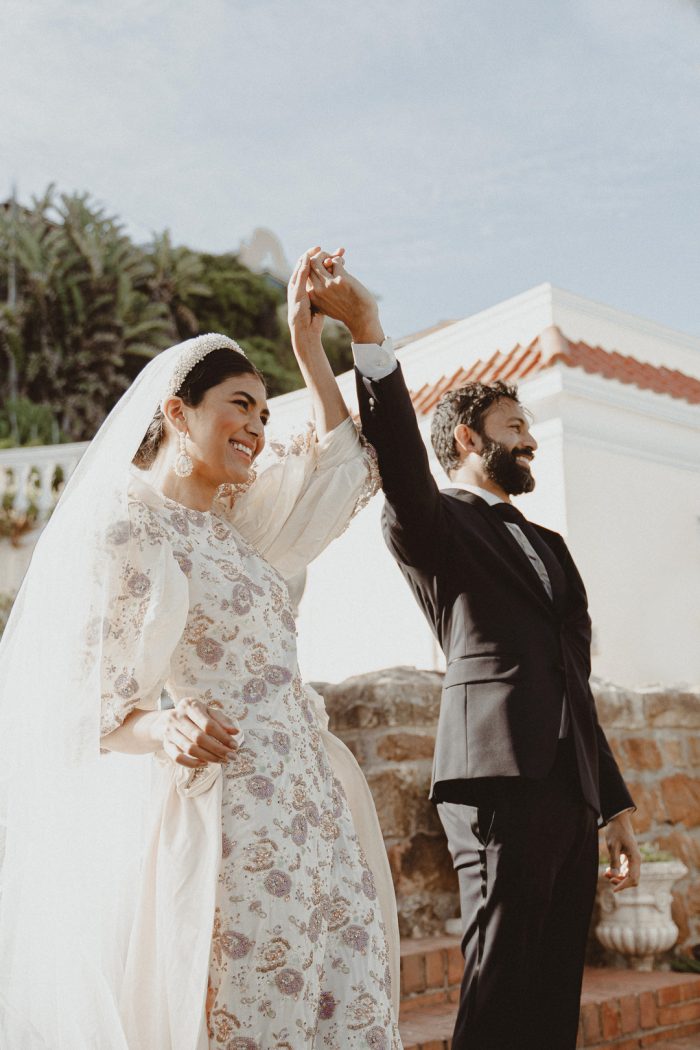 Savvy Budget Management And Vendor Coordination
Initially, we had a budget in mind, but ultimately, the total cost ended up being around 1.5 times higher. It was a common warning we had heard from others, and unfortunately, it proved to be true. However, we consciously decided to indulge a bit more in select areas where we felt it was possible. To track our expenses effectively, we maintained a detailed and regularly updated Excel sheet, diligently recording quotes from various vendors. With our chosen wedding venue, it was our responsibility to gather most of the vendors ourselves. Negotiating with vendors to prioritize our "must-haves" and "nice-to-haves" became a significant part of the process. It was essential to discuss the exact breakdown of all-inclusive packages, be transparent about our financial budget, and collaborate with the vendors.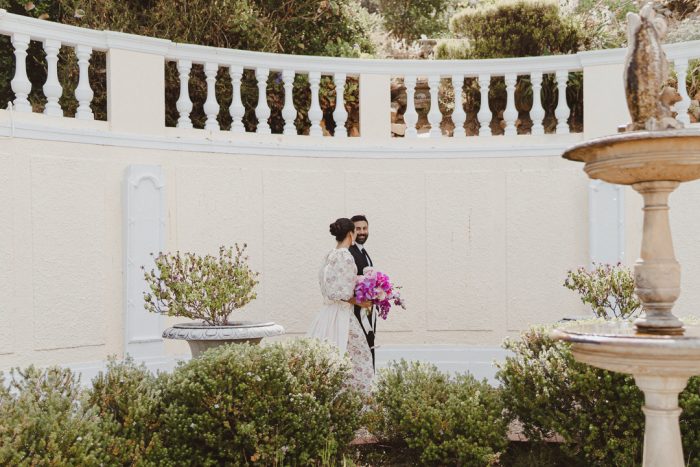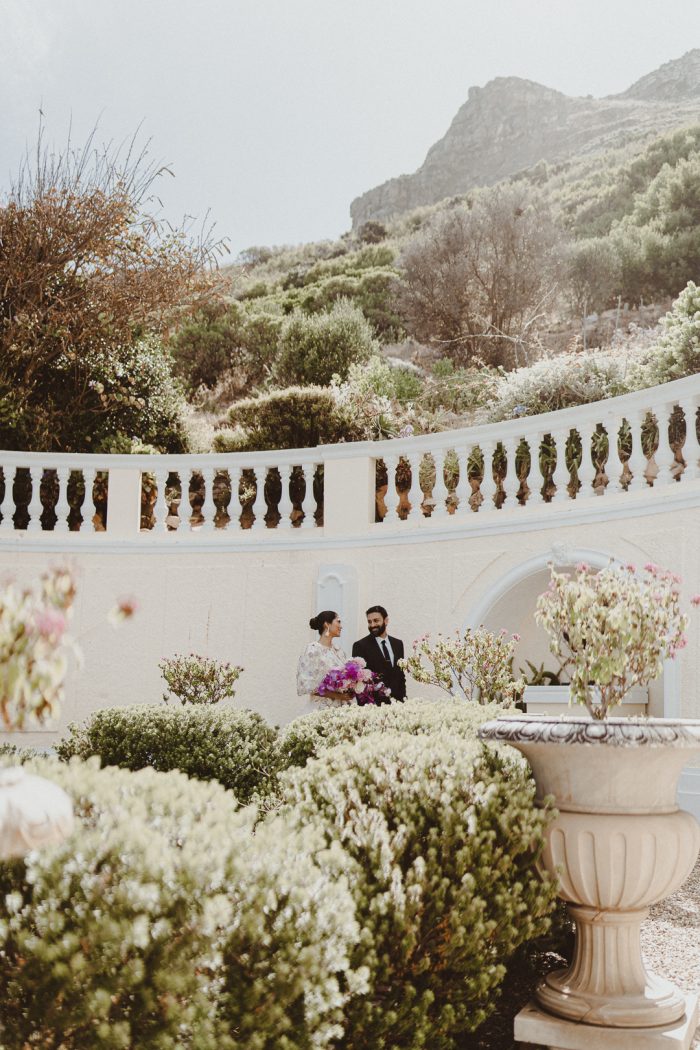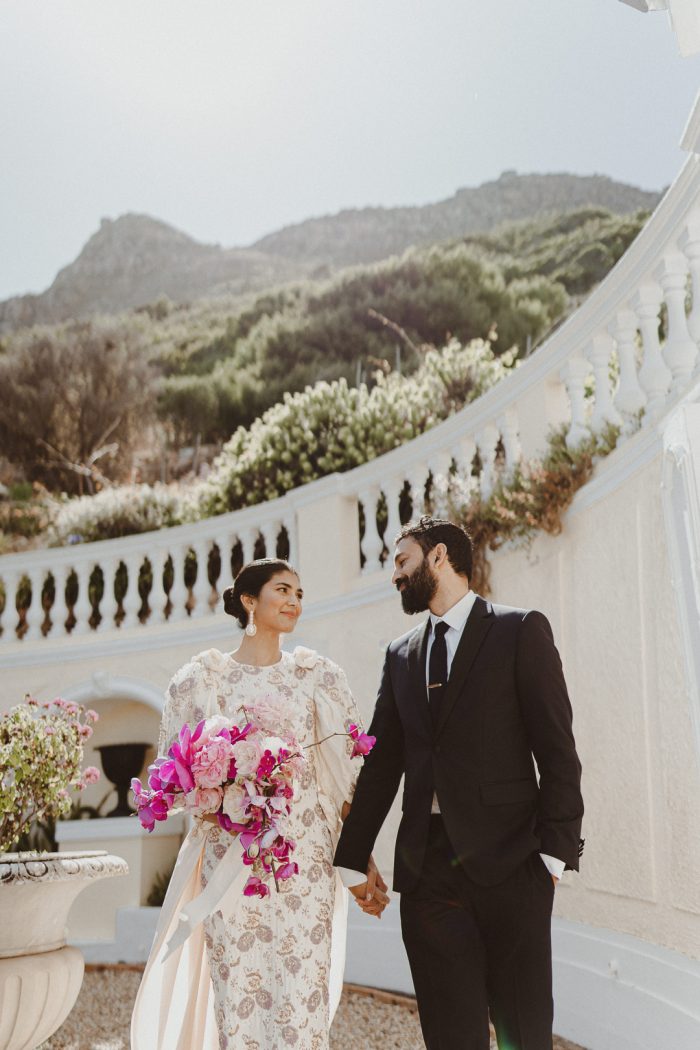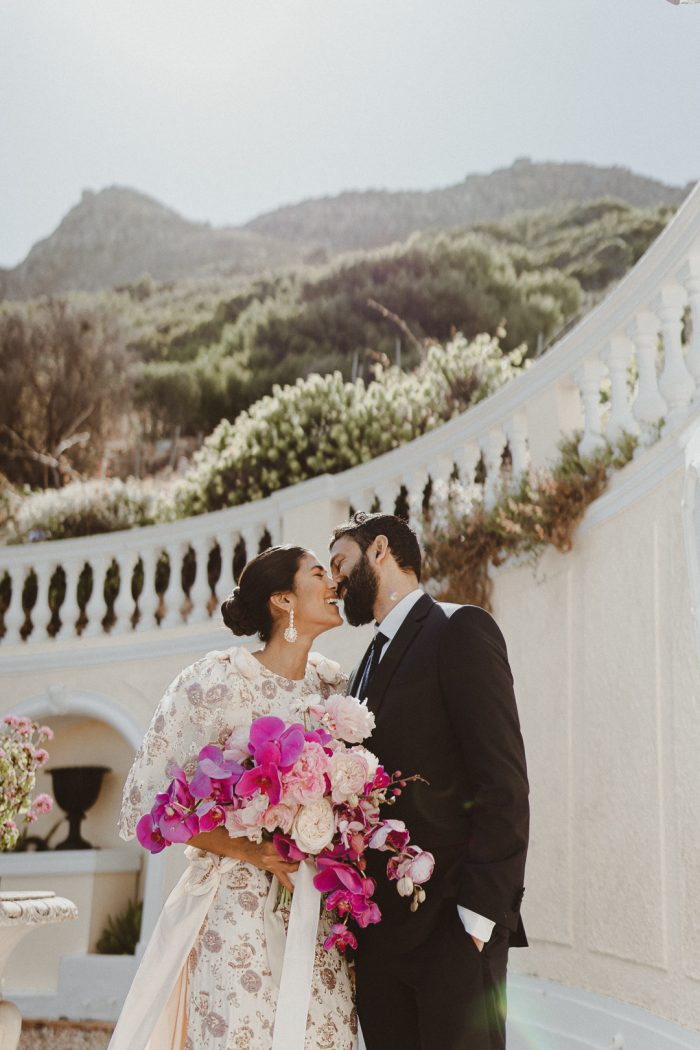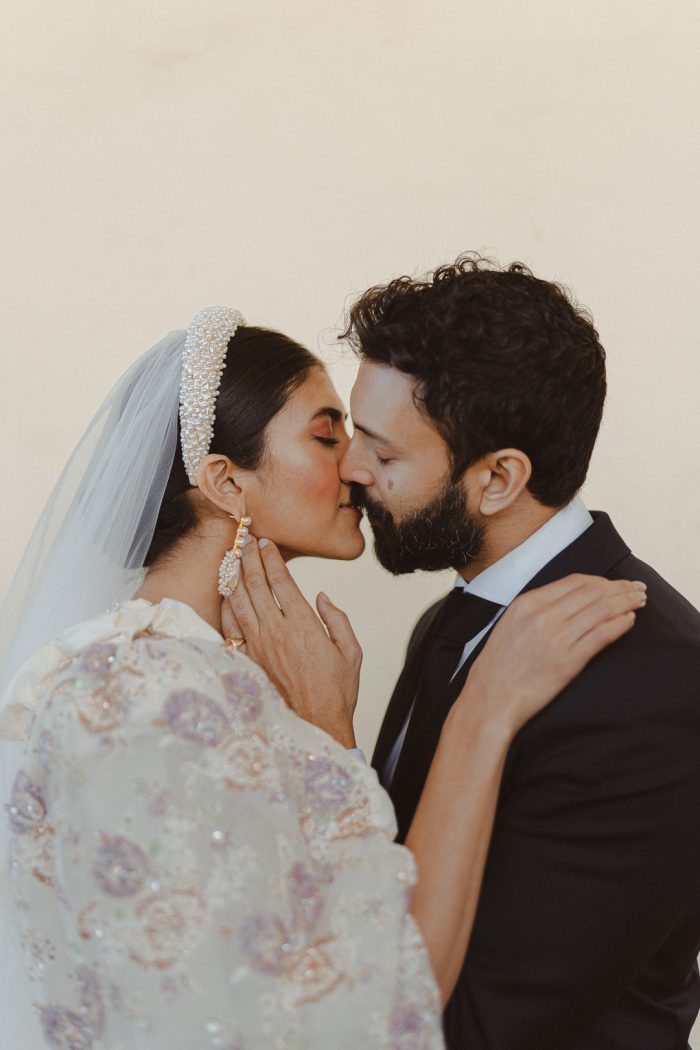 The Bride Drew Inspiration From Her Parents Colorful Style
My style inspiration derives from my parents, combining my dad's evolving taste with my mom's eye for detail. When I tried on my mother's wedding dress for fun, I instantly fell in love with it and decided to add my own touch by having it rebeaded with pink and green beads, reflecting a nature theme. The dress was sent to India for the beadwork and, after a detour in London, it was expertly assembled by a helpful uncle. I wanted my wedding to be a colorful celebration, and that's exactly what it became—from the nikkah ceremony to the dress, flowers (orchids, dahlias, and peonies), venue, and cake, which resembled lush vines and flowers. It was a sumptuous and vibrant experience.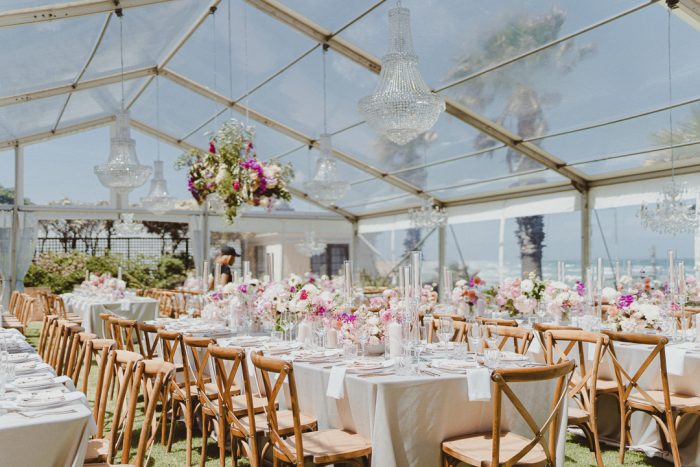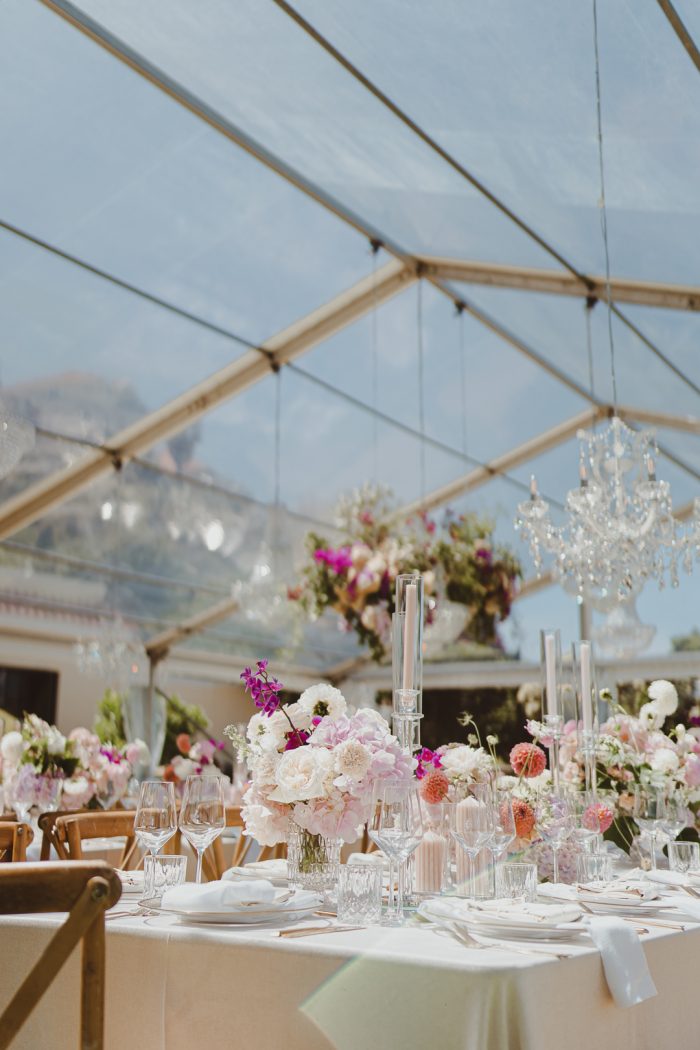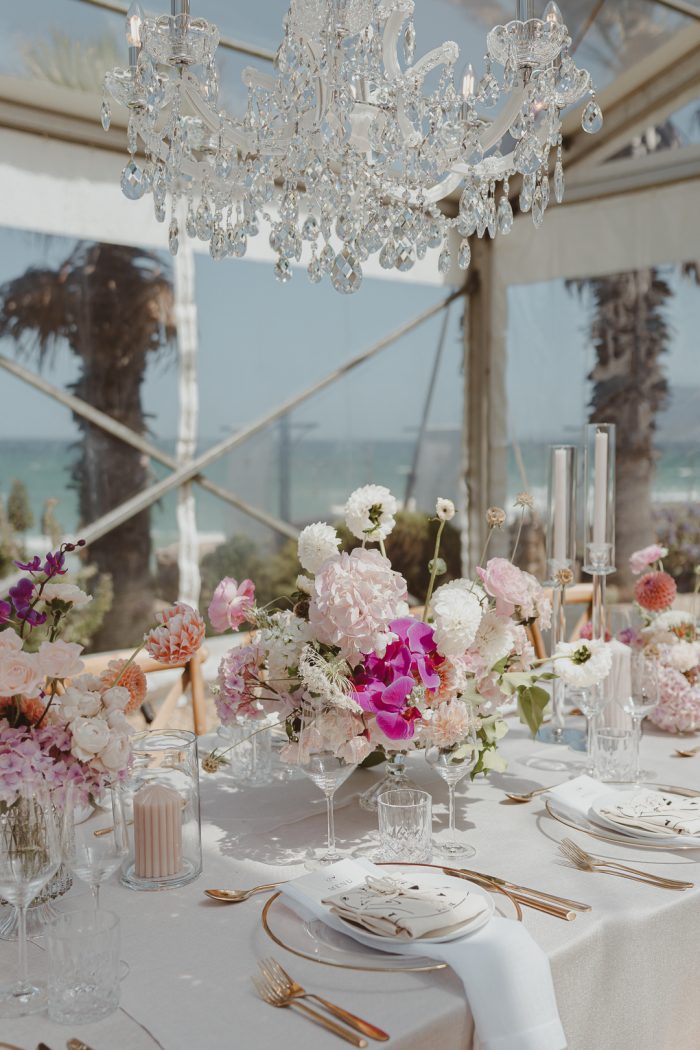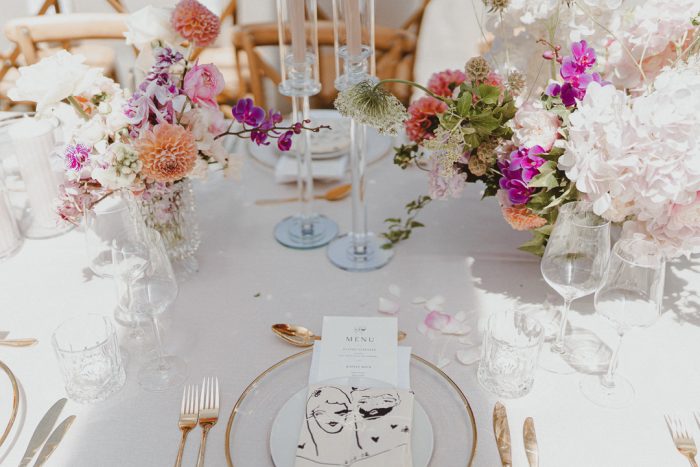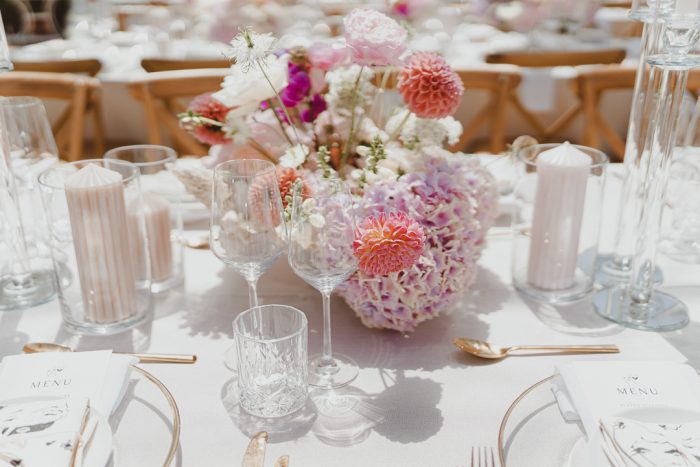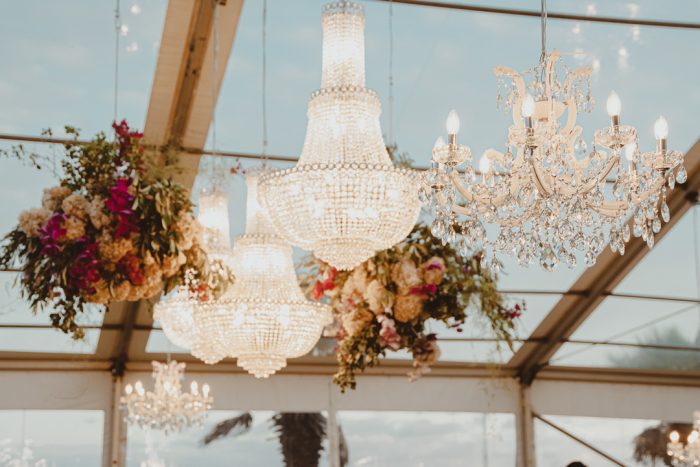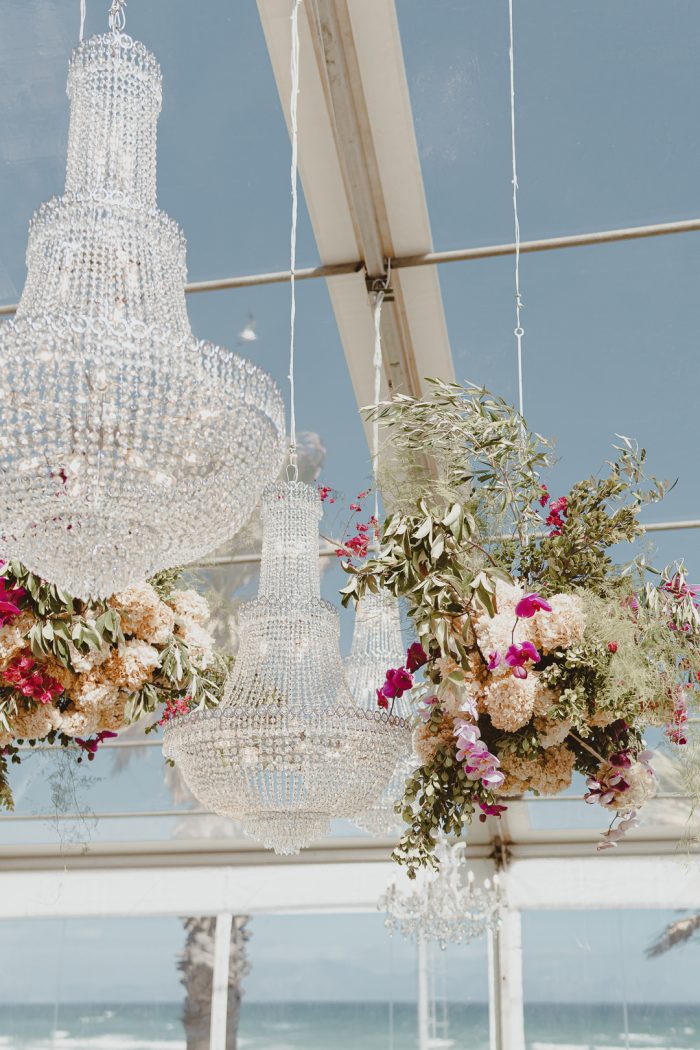 Showcasing The Bride's Talent Through The Custom Illustrated Tote Bags And Signs
Hafeezah, an illustrator alongside her consulting work, wanted to infuse her artistic talent into our wedding to make it truly personal. She sketched a picture of the two of us, along with her uncle, who played a significant role in assembling her dress. Using this illustration, her uncle, a clothing designer and manufacturer, created calico cotton tote bags. We incorporated the same image on the menus, lending a cohesive and personalized feel to the entire event. We aimed to give out favors that were meaningful and relevant, and after hearing that millennials love tote bags from Haf's dad, we decided to give personalized tote bags as our favors.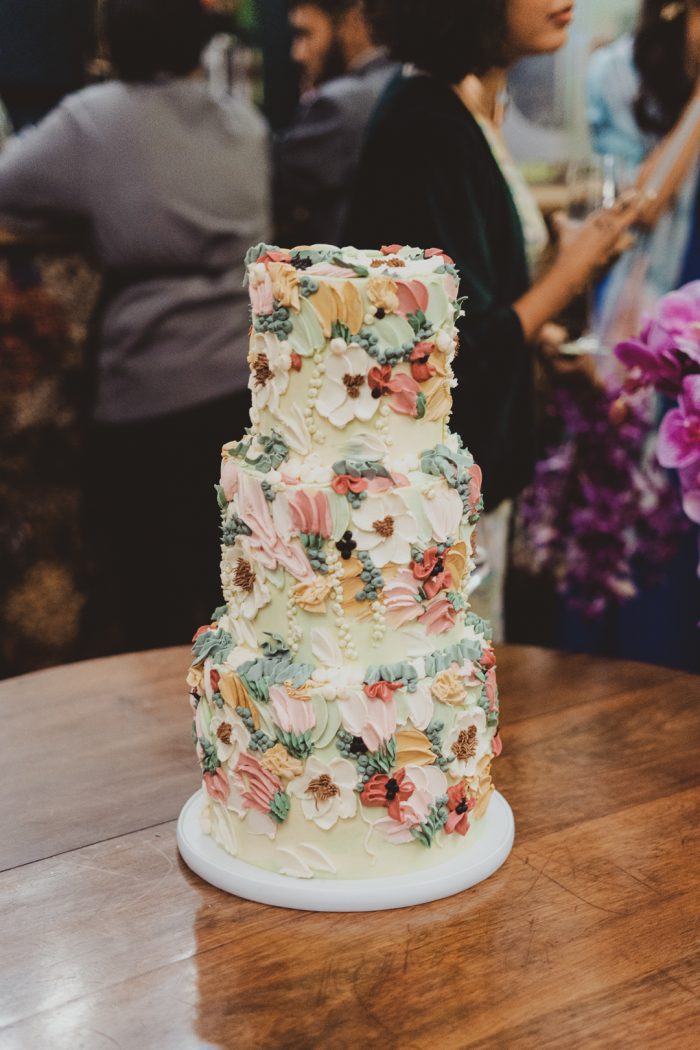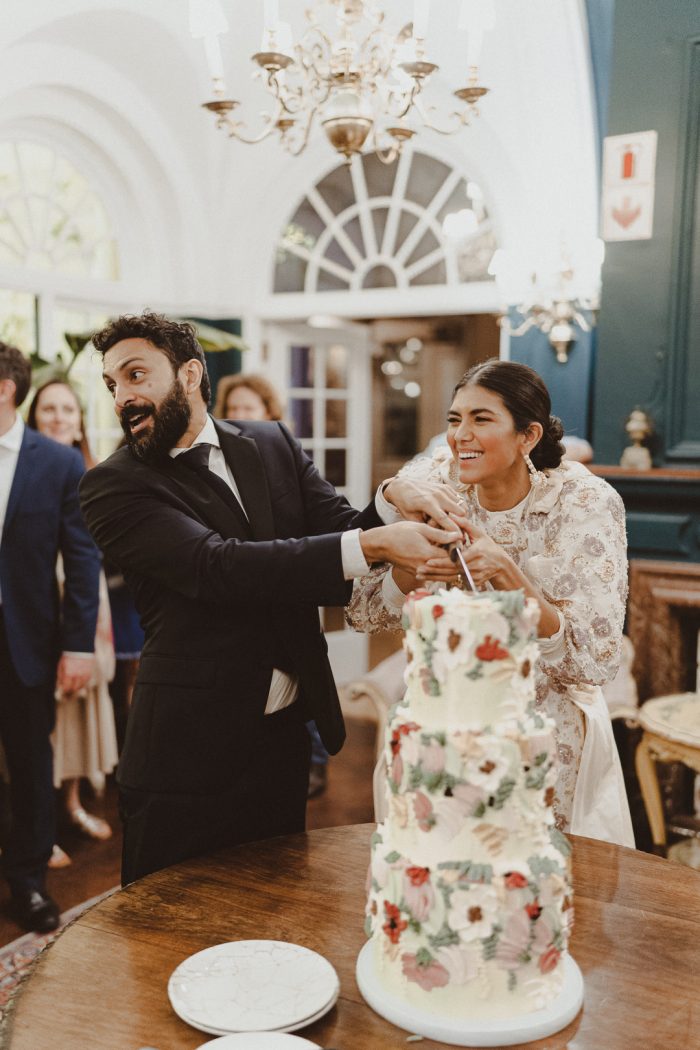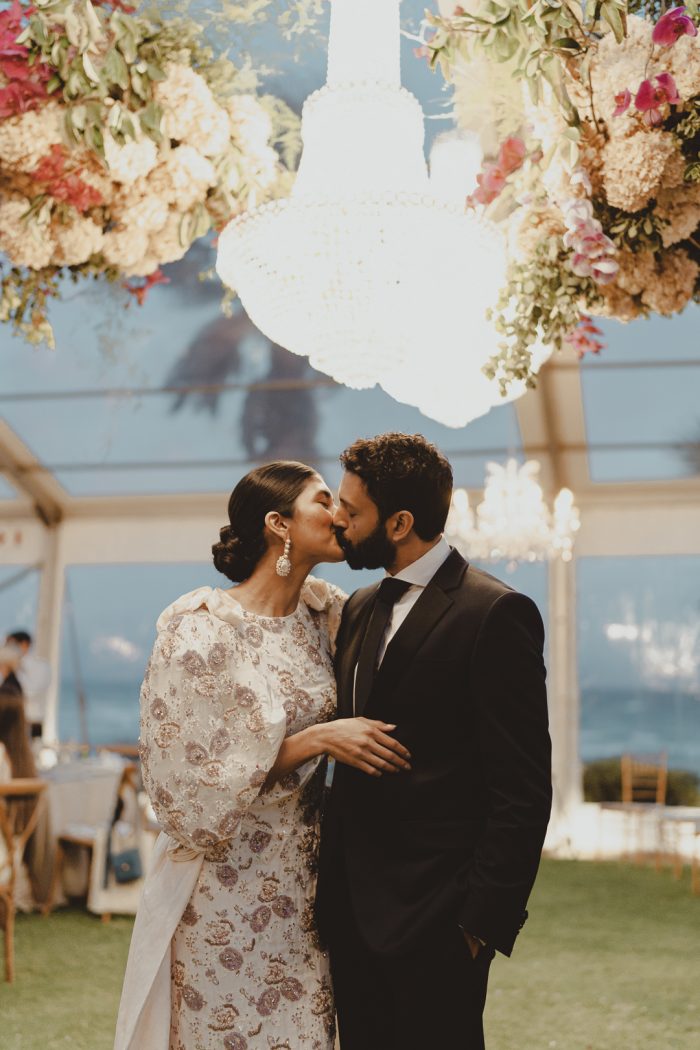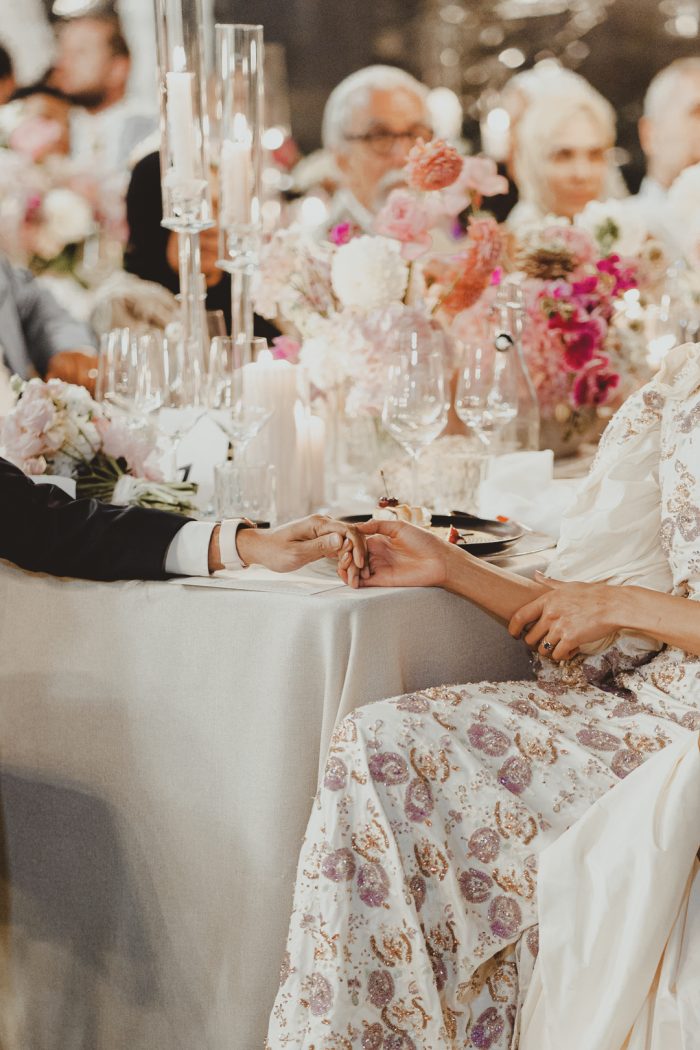 Congratulations are in order for Hafeezah and Irshaad on their unforgettable Casa Labia wedding. The culmination of their hard work and meticulous planning resulted in a truly unique and remarkable celebration. Every detail was carefully curated to perfection, reflecting their love and personality. And a special shout-out goes to the talented Misha Lee for skillfully capturing all the magical moments, allowing us to relive the joy and beauty of their wedding day.
One of the key takeaways from Hafeezah and Irshaad's Casa Labia wedding is the importance of good communication with vendors. They built strong connections with their vendors from the beginning, expressing their vision and preferences openly. And if you're embarking on your own wedding planning journey, check out our directory of the world's best wedding vendors. It's the perfect starting point for building your dream team and ensuring a truly remarkable celebration.