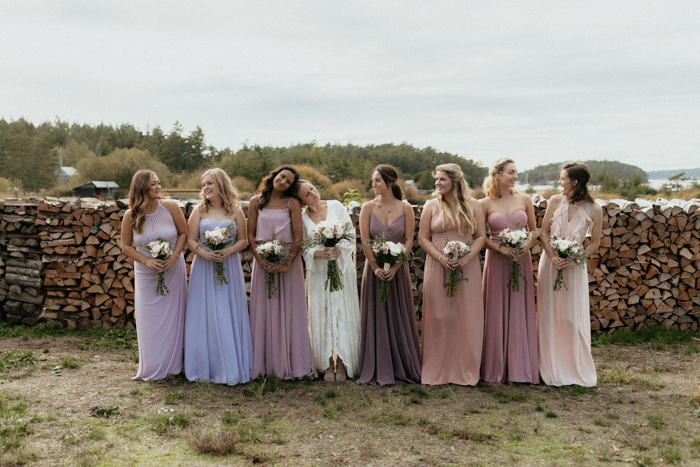 Louisa and Sam's main goal for their Lopez Island wedding was that it felt genuinely and authentically like them, and we think they knocked it out of the park! Nearly every detail of their day, from the floral arrangments to their cakes, were handmade by themselves and their family and friends. Then Wholehearted Events helped them create a cohesive design that spoke to their life and their love for the community. Their summery color palette looked gorgeous within natural space, and their casual, raw, and heartfelt approach to every part of their day made this wedding so much more than just a beautiful day. Malorie Kerouac Photography could not have captured their vibe and their love more perfectly!
The Couple:
Louisa and Sam
The Wedding:
Private Residence, Lopez Island, Washington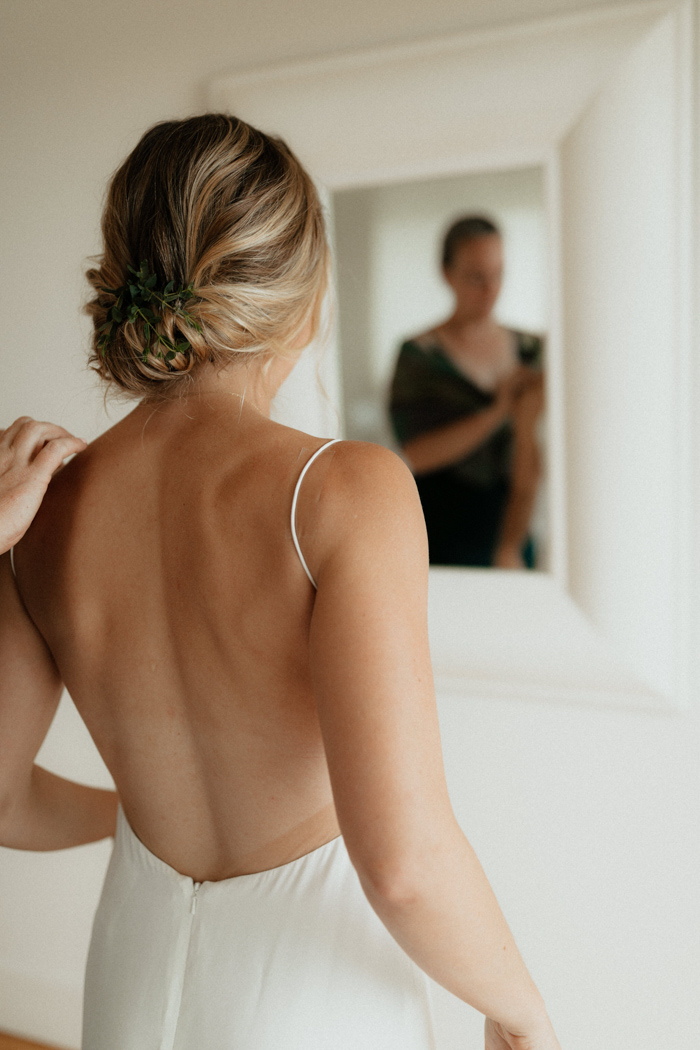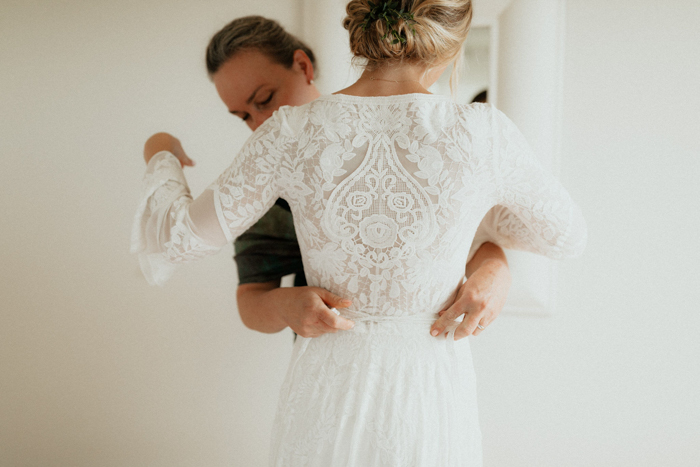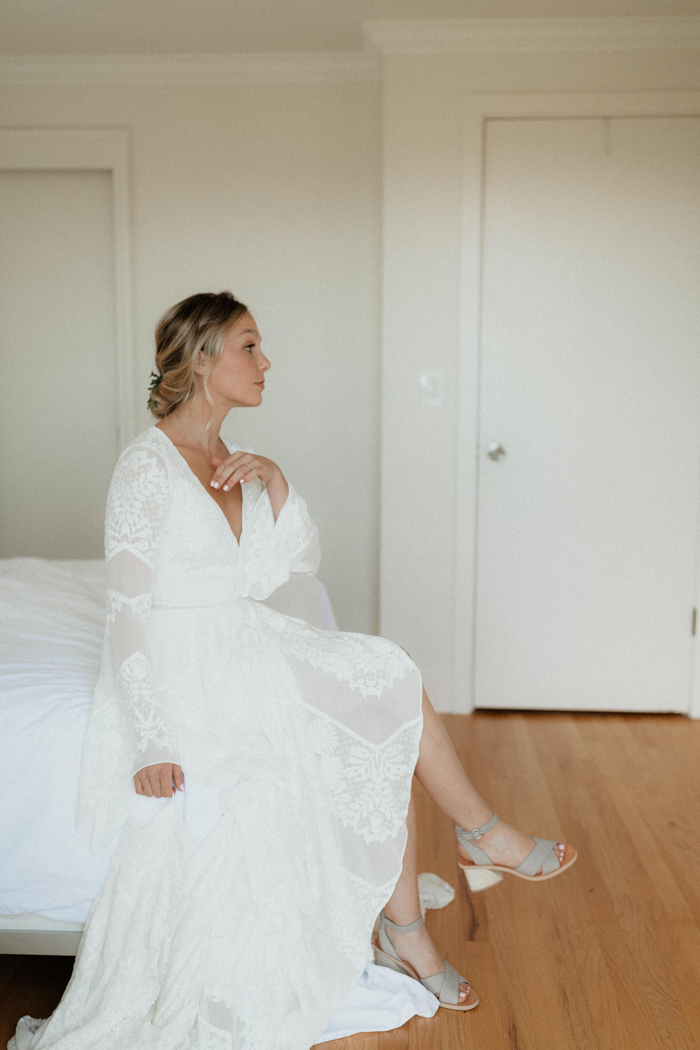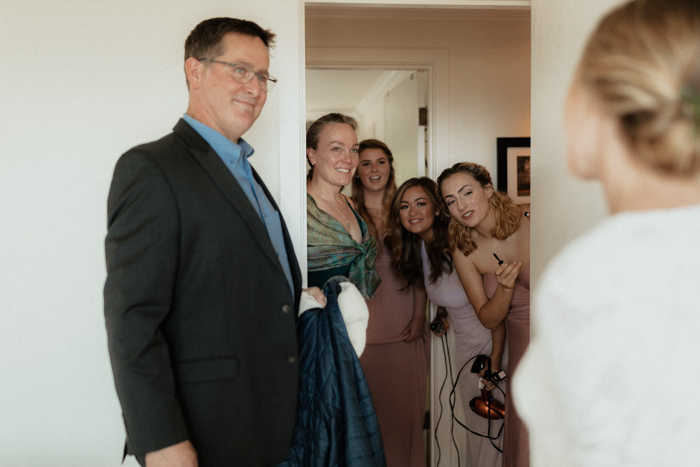 Sam and I were most concerned about making our wedding authentic to us. We had family and friends involved in almost every aspect of the day: Sam's godfather was our officiant, our friends from the band Fretland Band played guitar for the processional and our first dance, and my mom made 15-20 homemade cakes because I wanted to eat cake all night and the next morning (and for the days following but who is counting?). Personally, I wanted to have the most beautiful dress that would be timeless in photos, and I wanted natural photos that captured exactly how Sam and I felt together.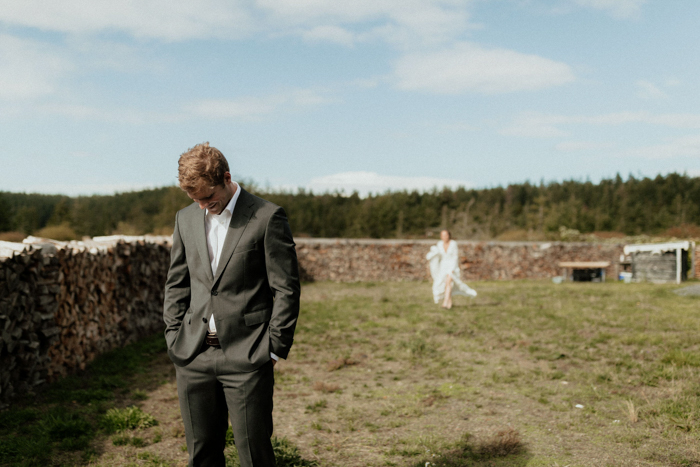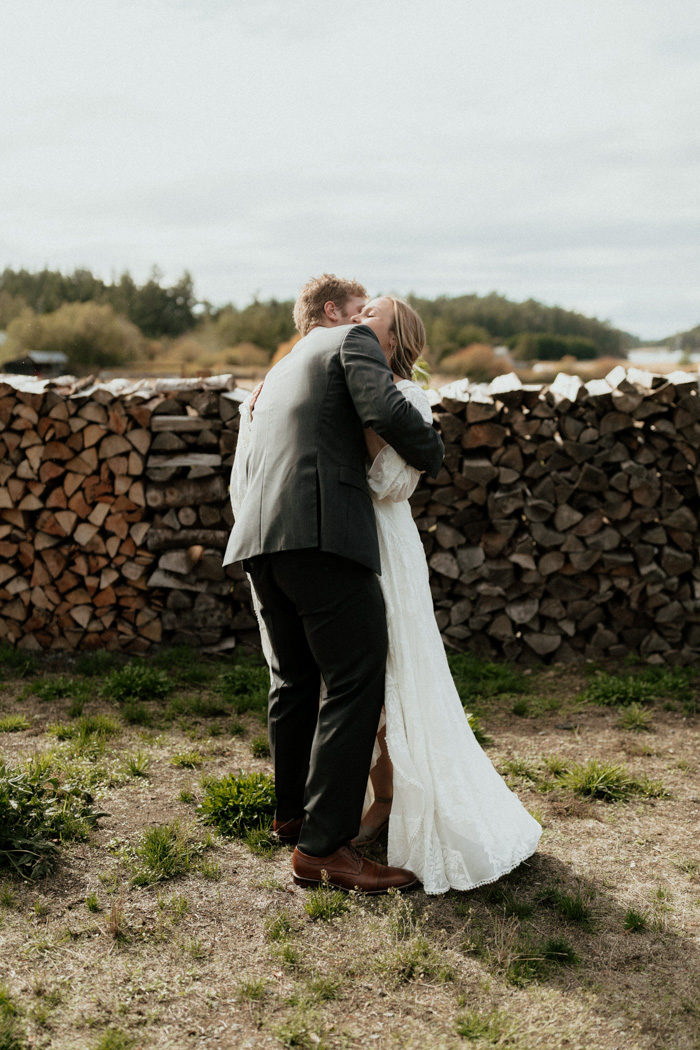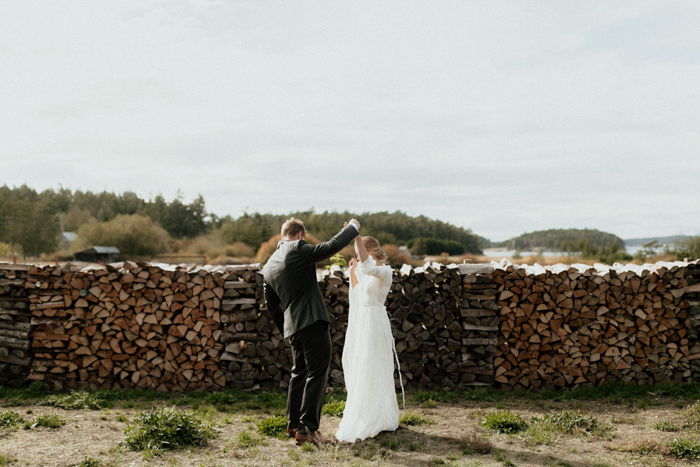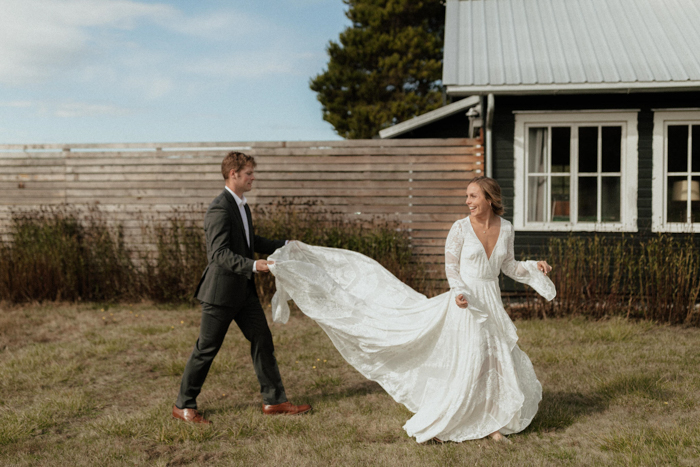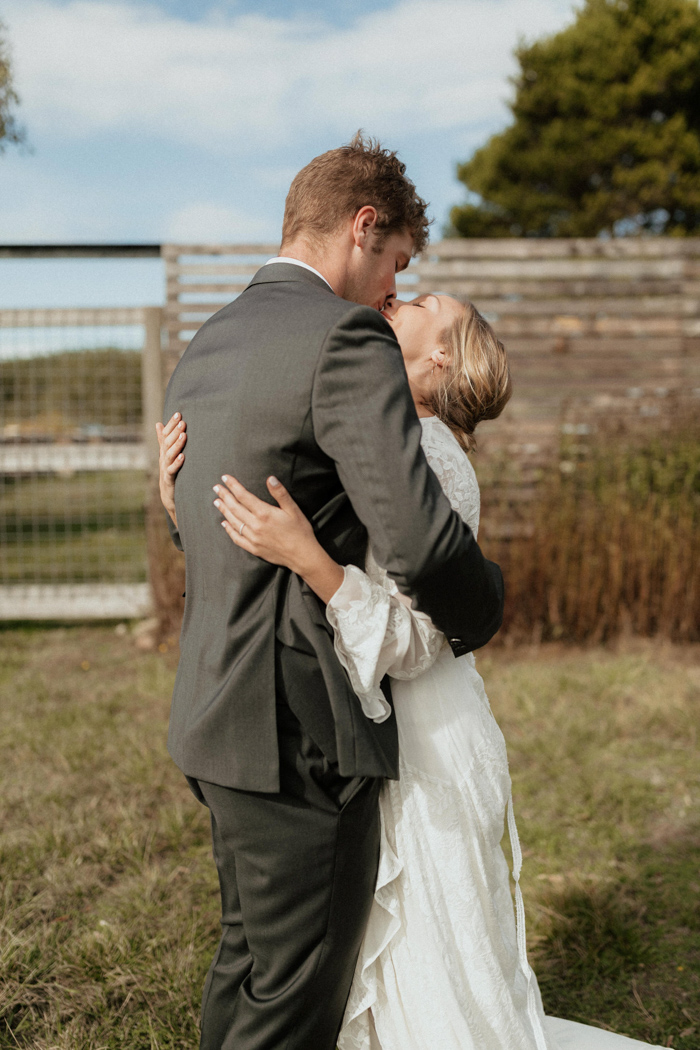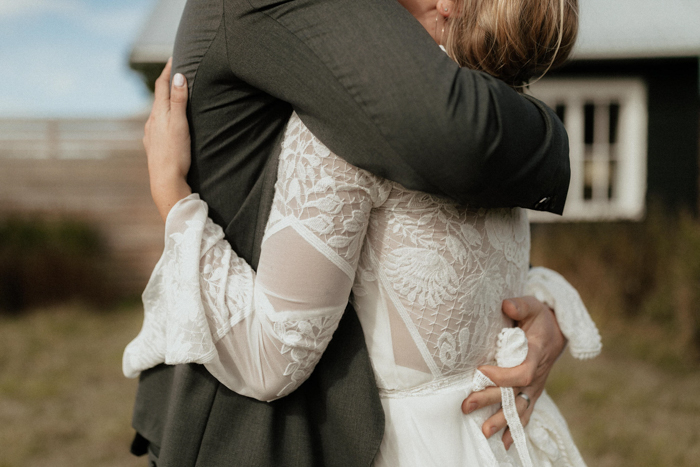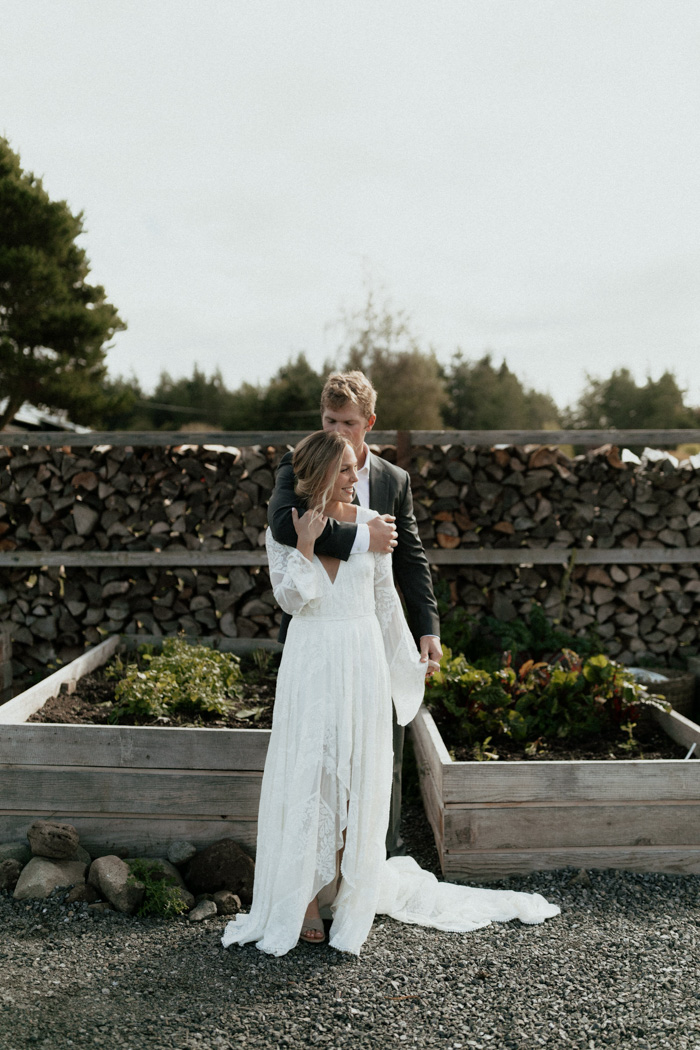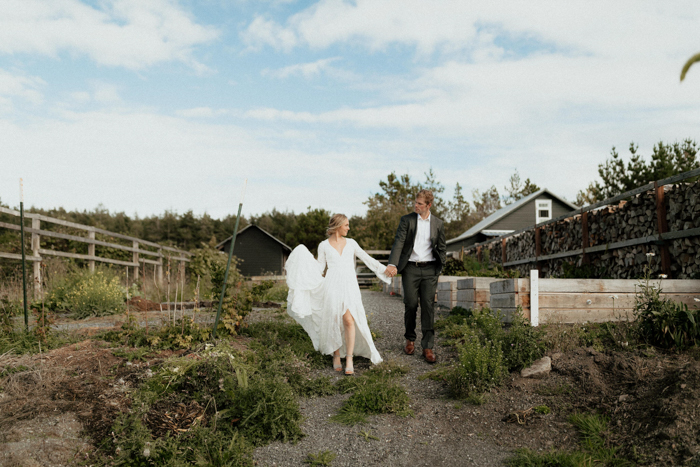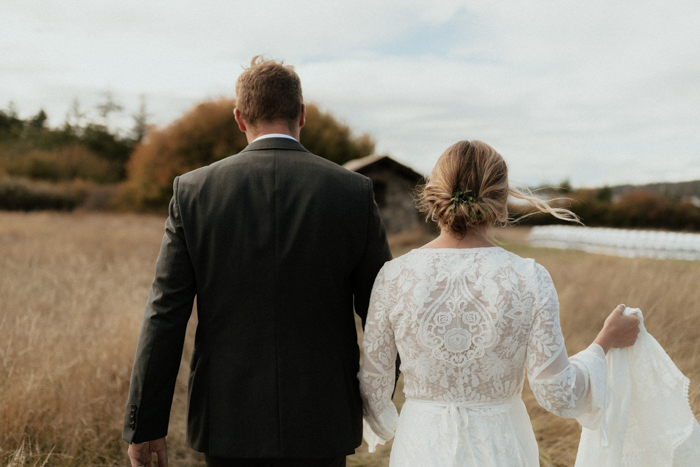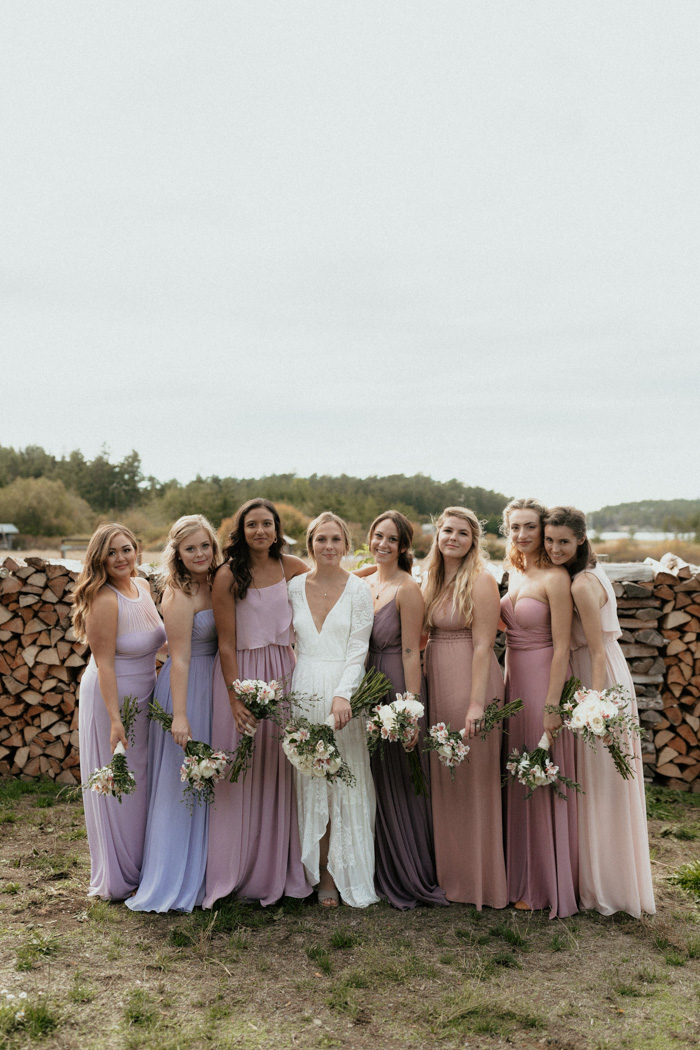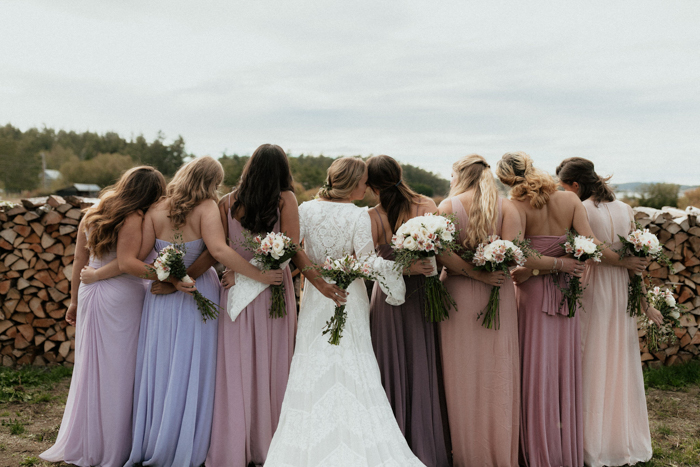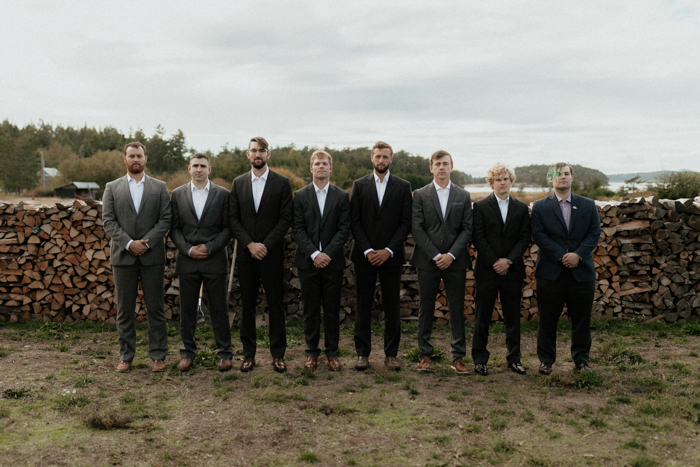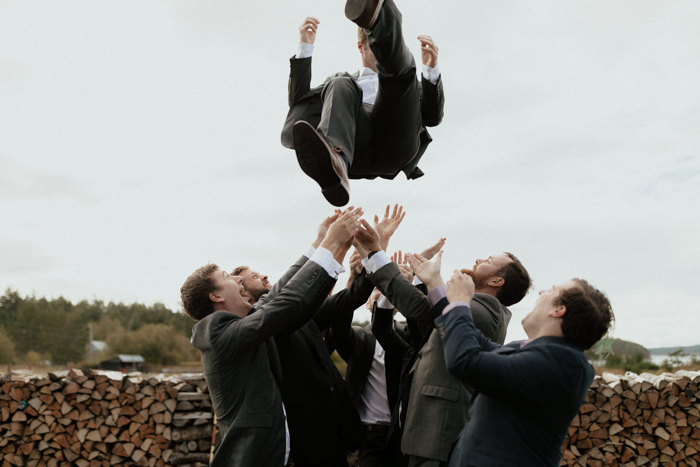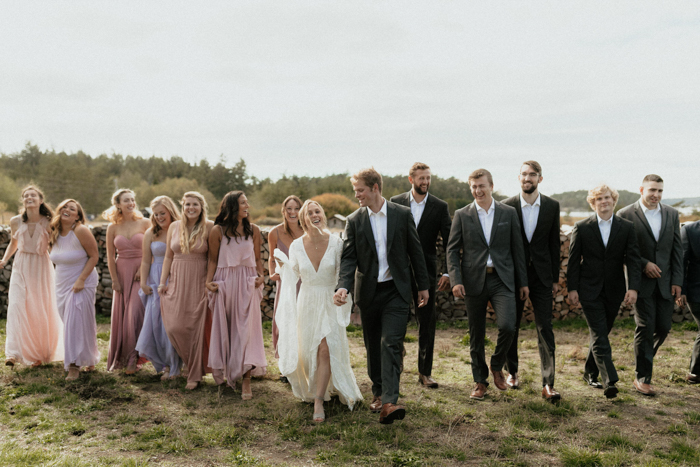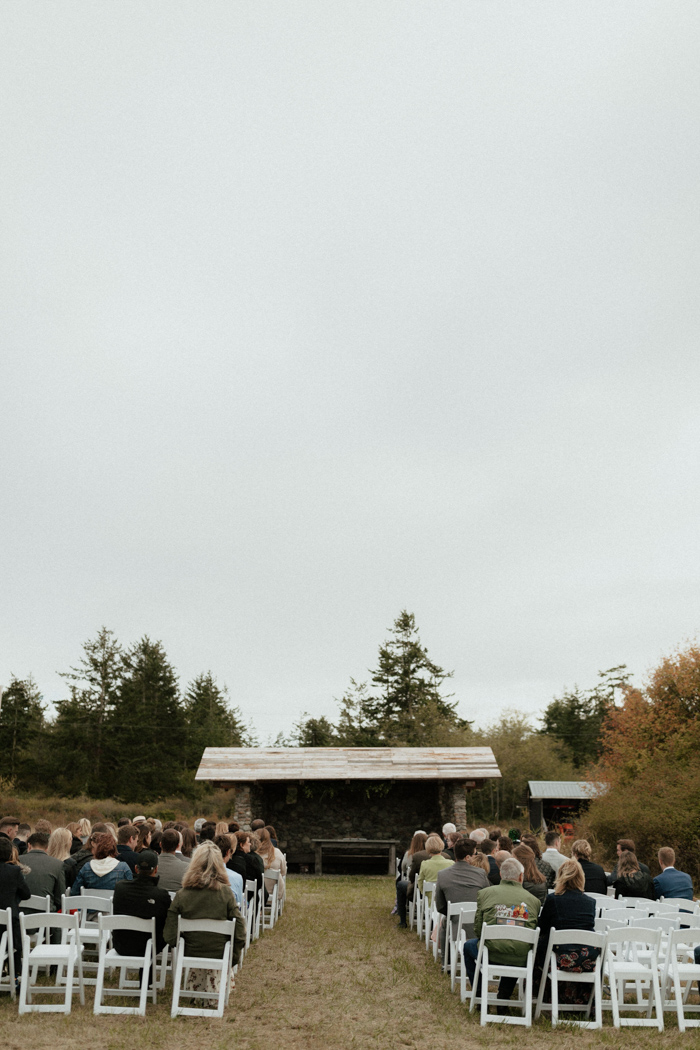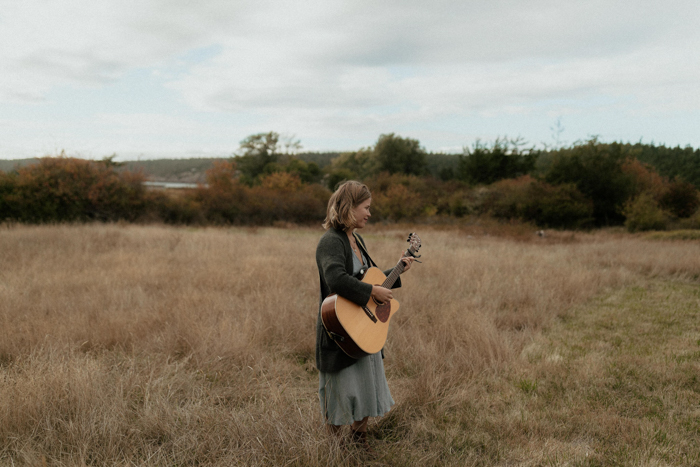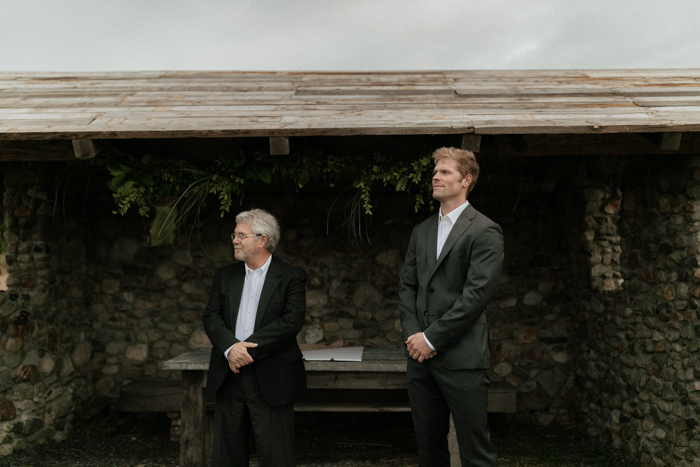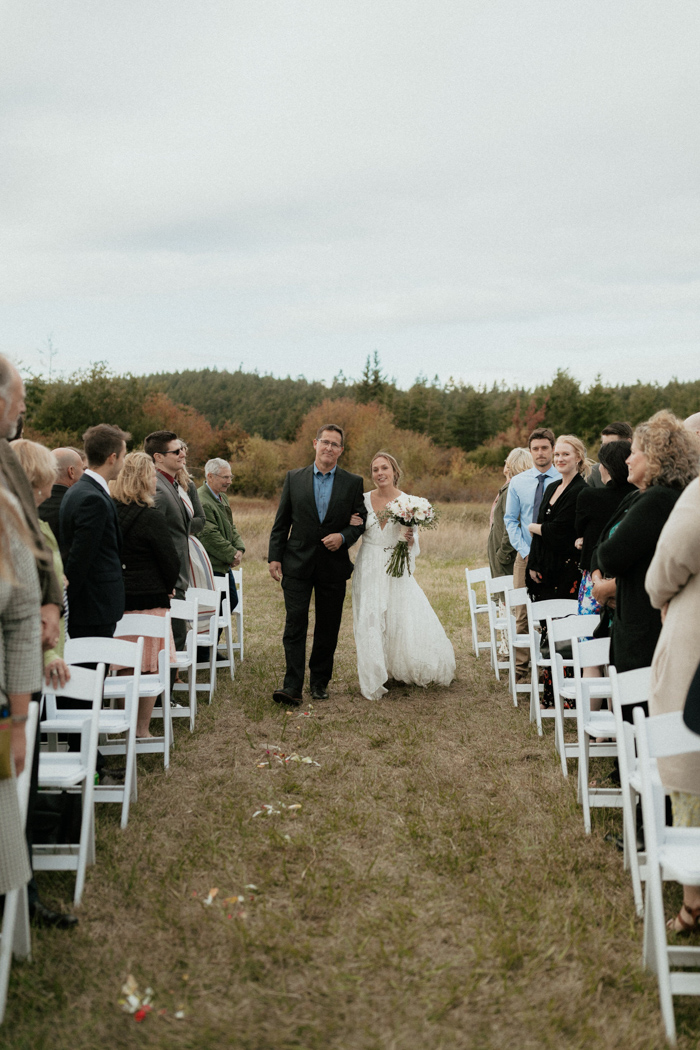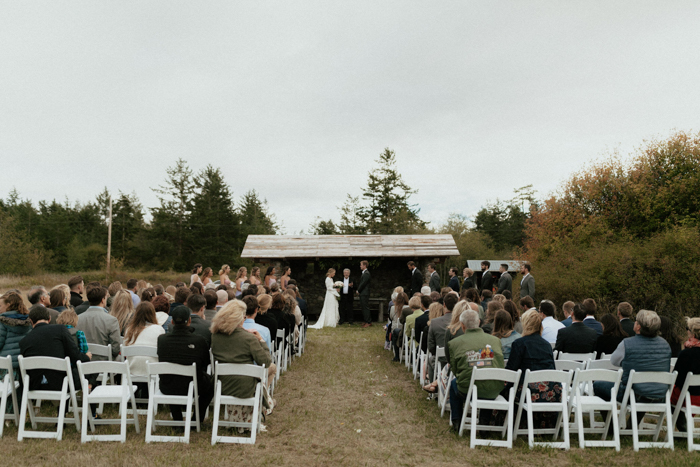 The most memorable part of our wedding day was reciting our vows. I went first and had practiced my vows aloud to a friend once, but the second I started talking I started to happy cry as I told him all the reasons I knew he was the one for me. During one of the breaks of me trying to hold in my tears, Sam leaned over and whispered into my ear a phrase that he uses whenever I do anything slightly embarrassing: "Get your shit together, or we're leaving." I completely laughed out loud, which our photographer caught on camera perfectly.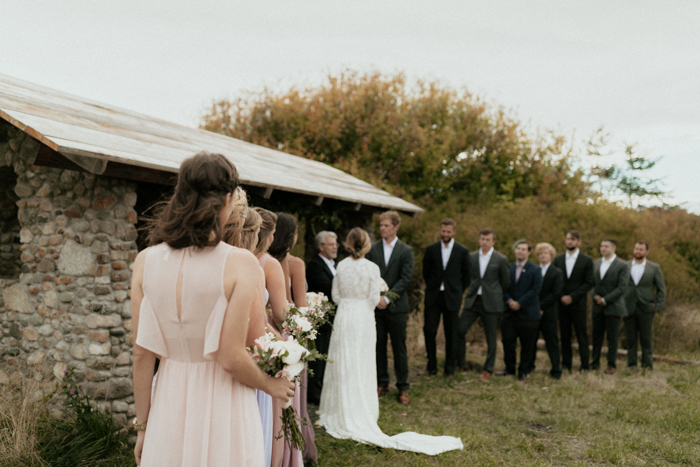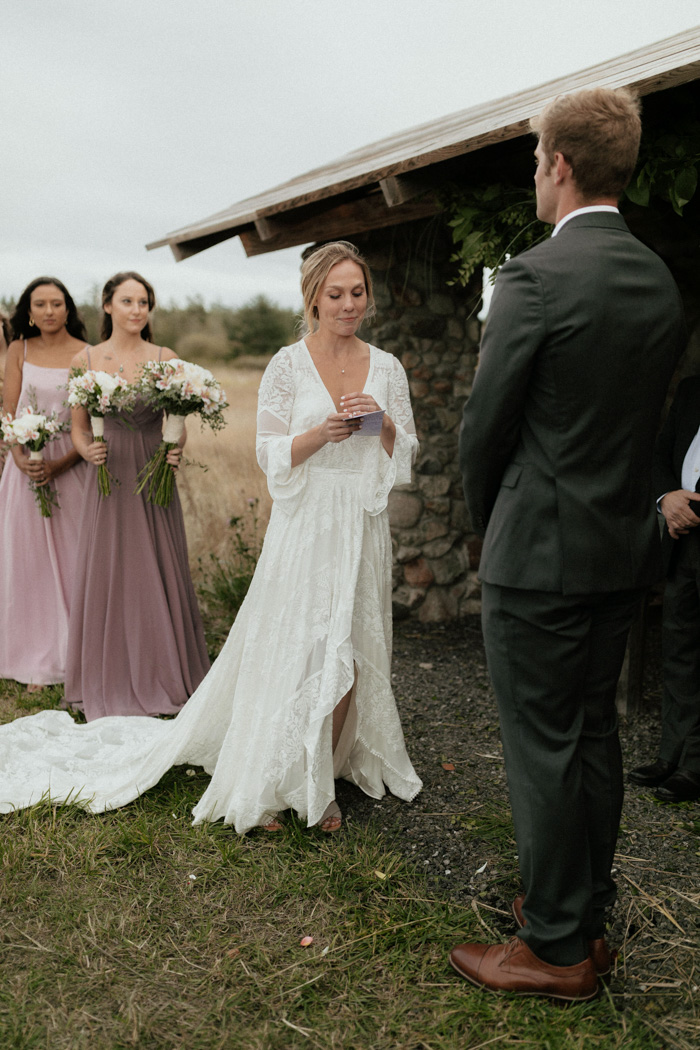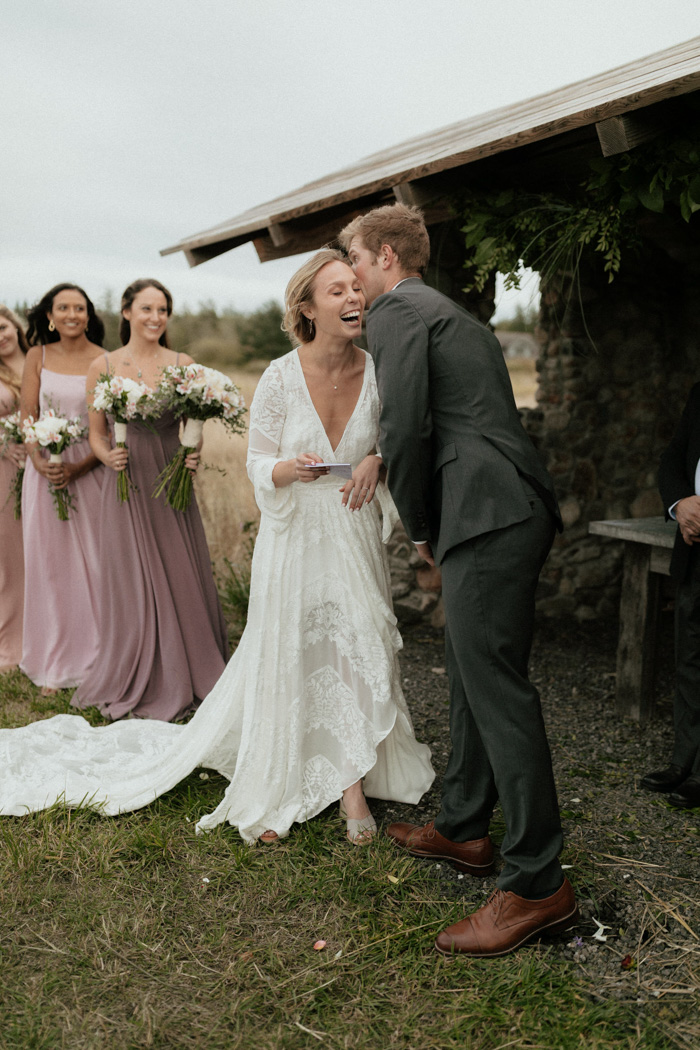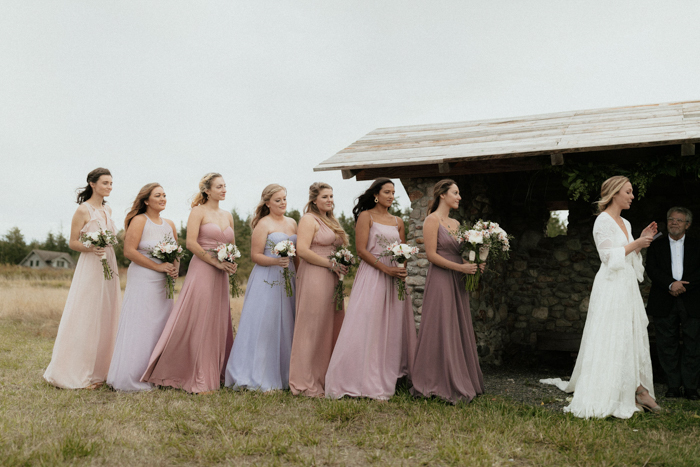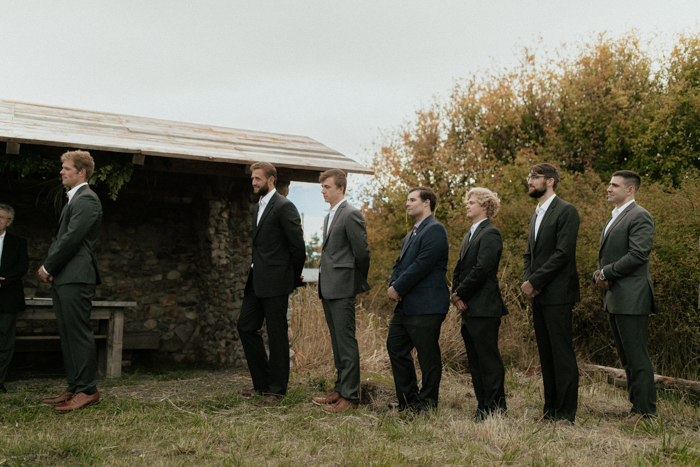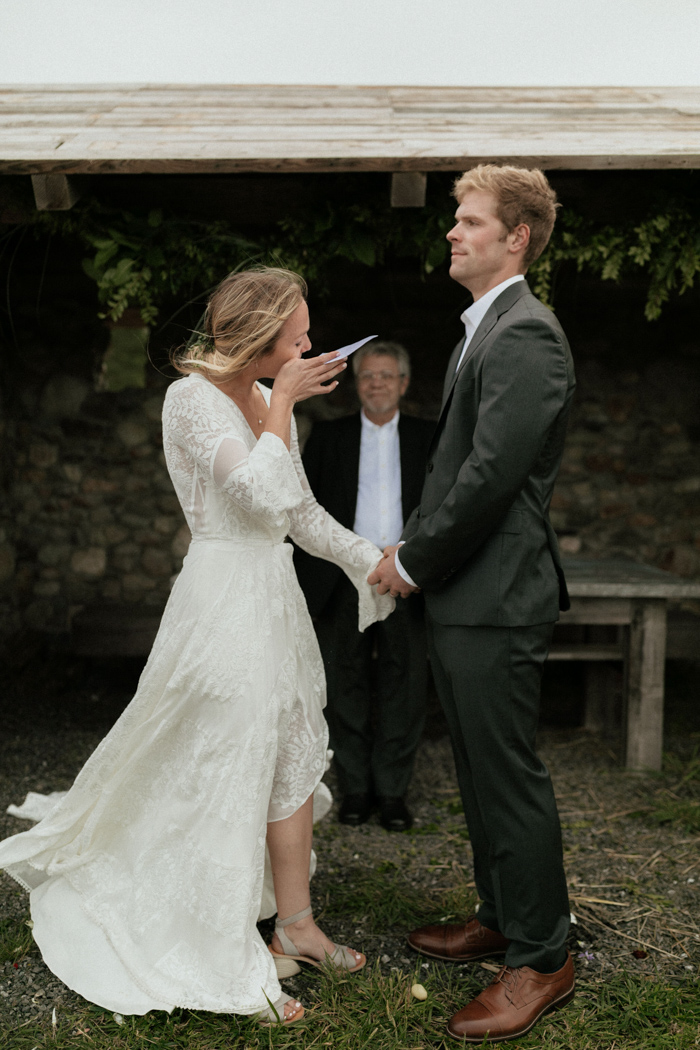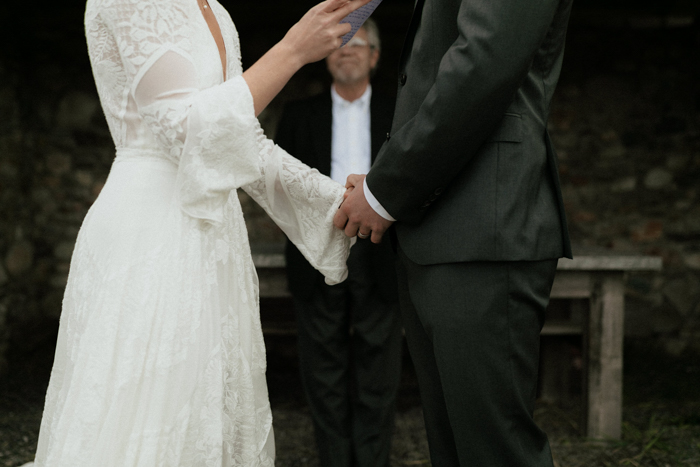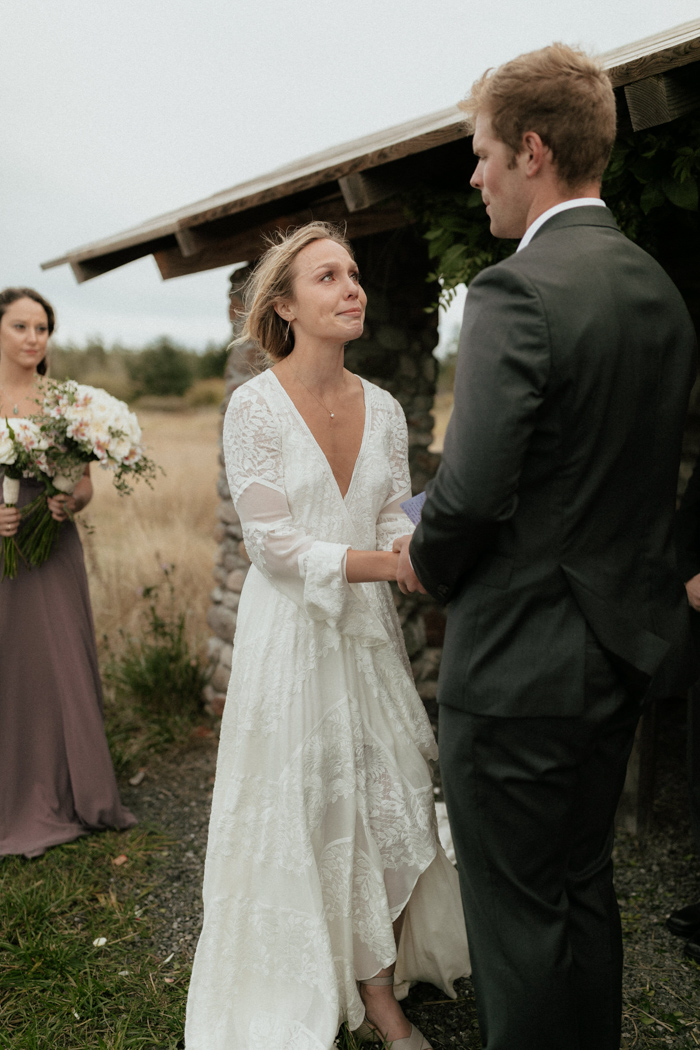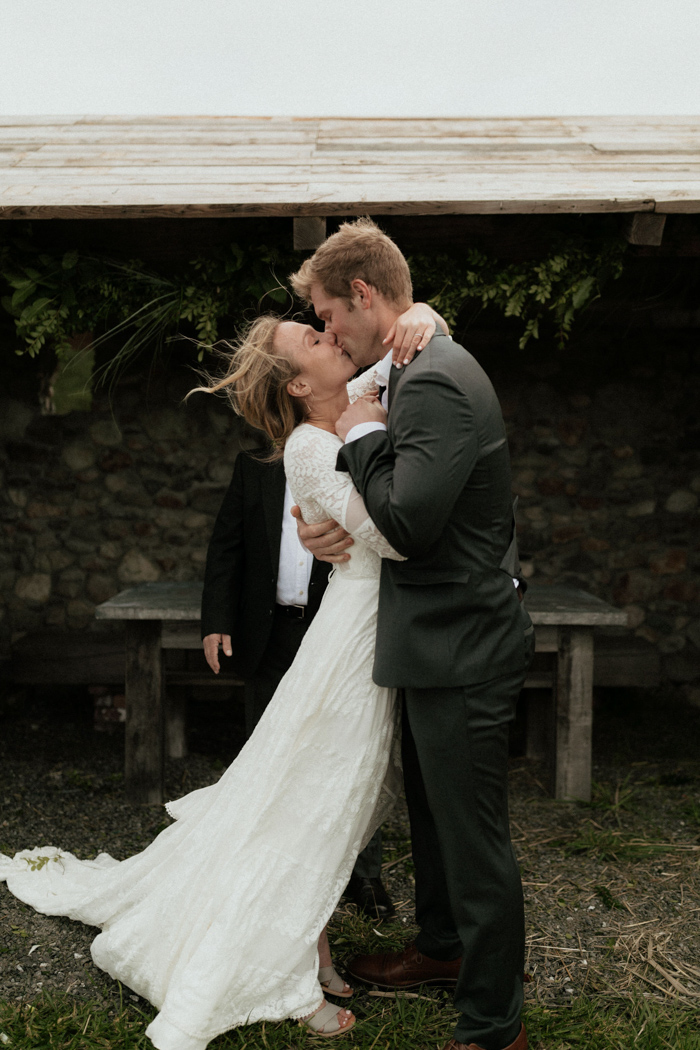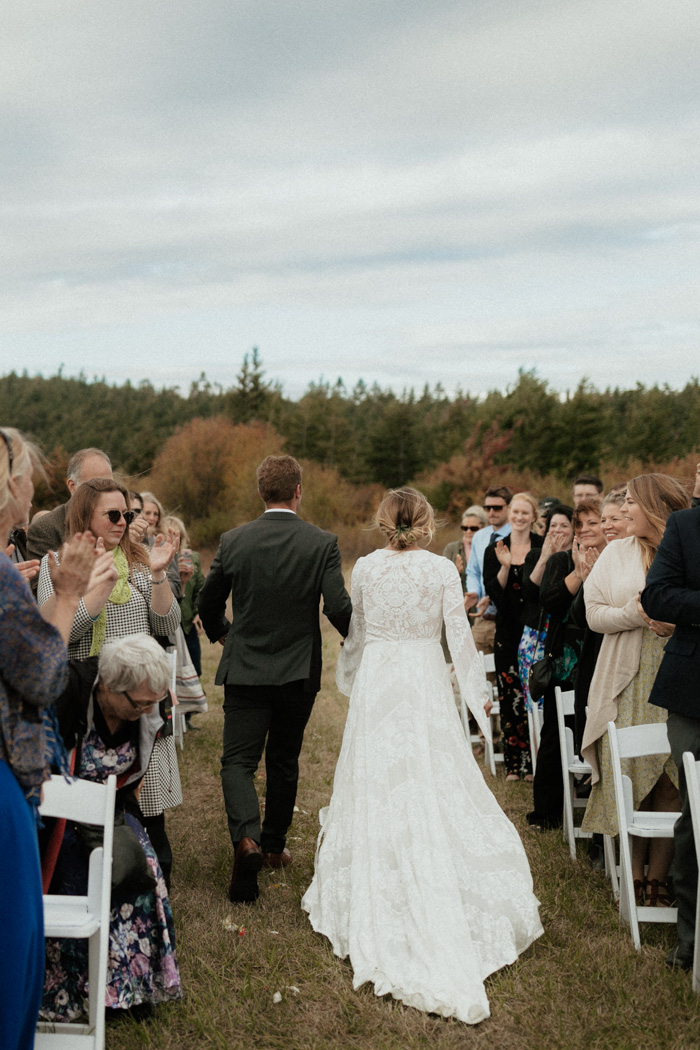 Our venue was the island home of Sam's bosses. Their house is a culmination of their impeccable taste, Northwest style, and outdoor beauty. Sam and I had dinner with them the summer before we got married and were enamored! Then and there, we both agreed we had to get married there. After getting engaged, the first thing we did was reach out to them asking if we could use their home for our wedding. It was incredibly generous of them to lend it to us and just added to how personal our wedding was to us!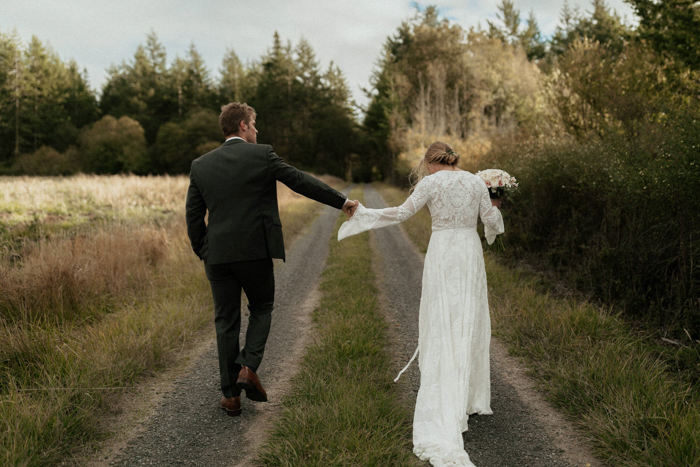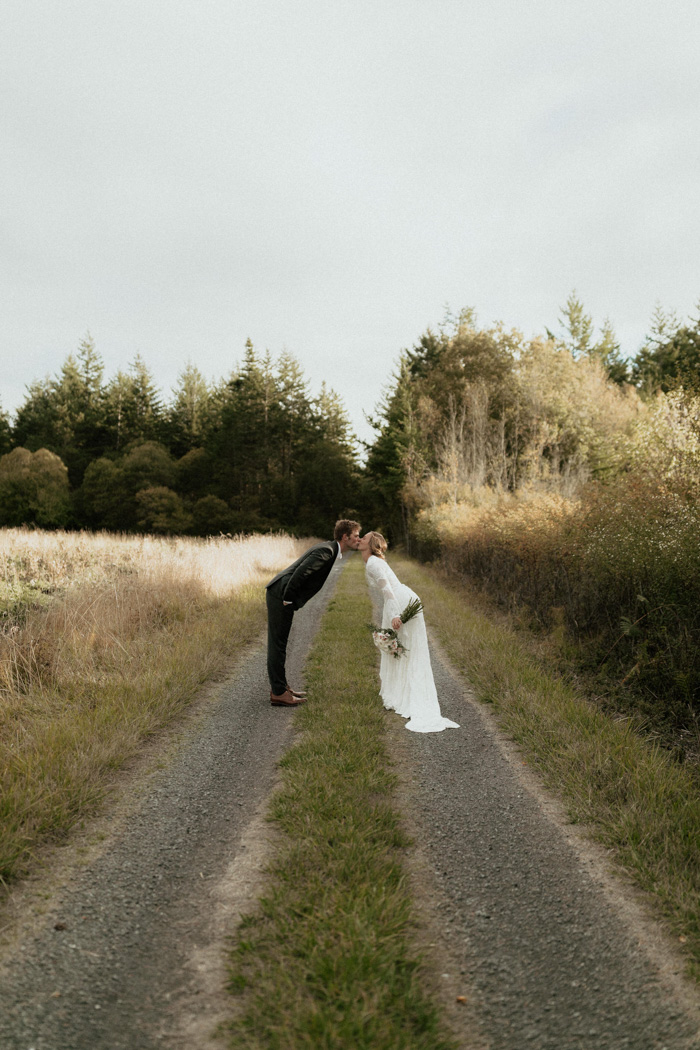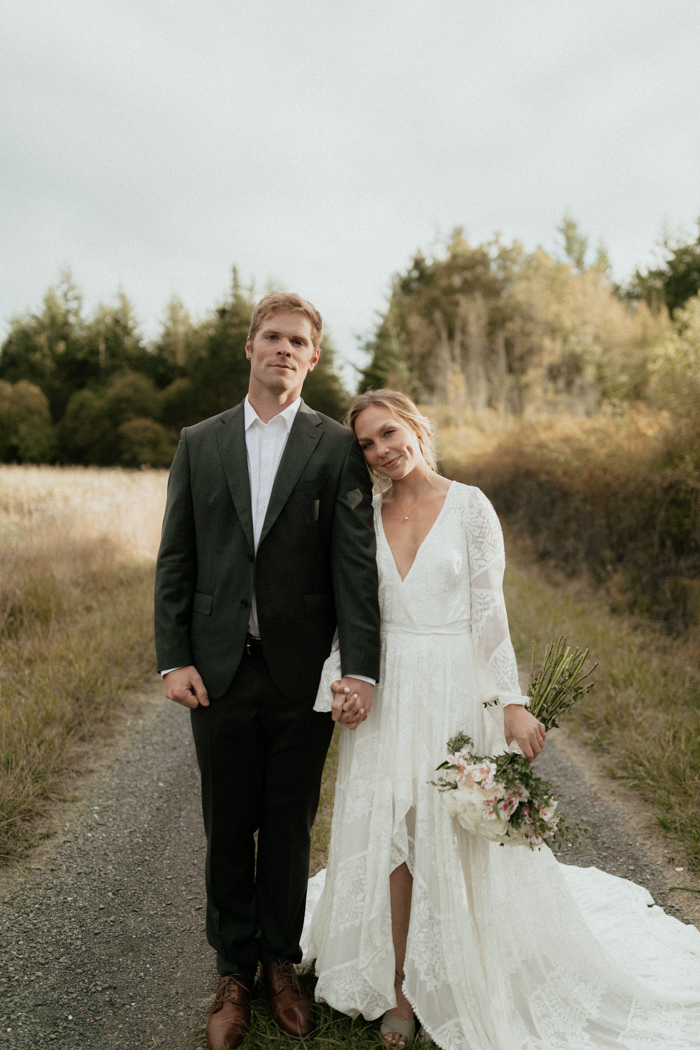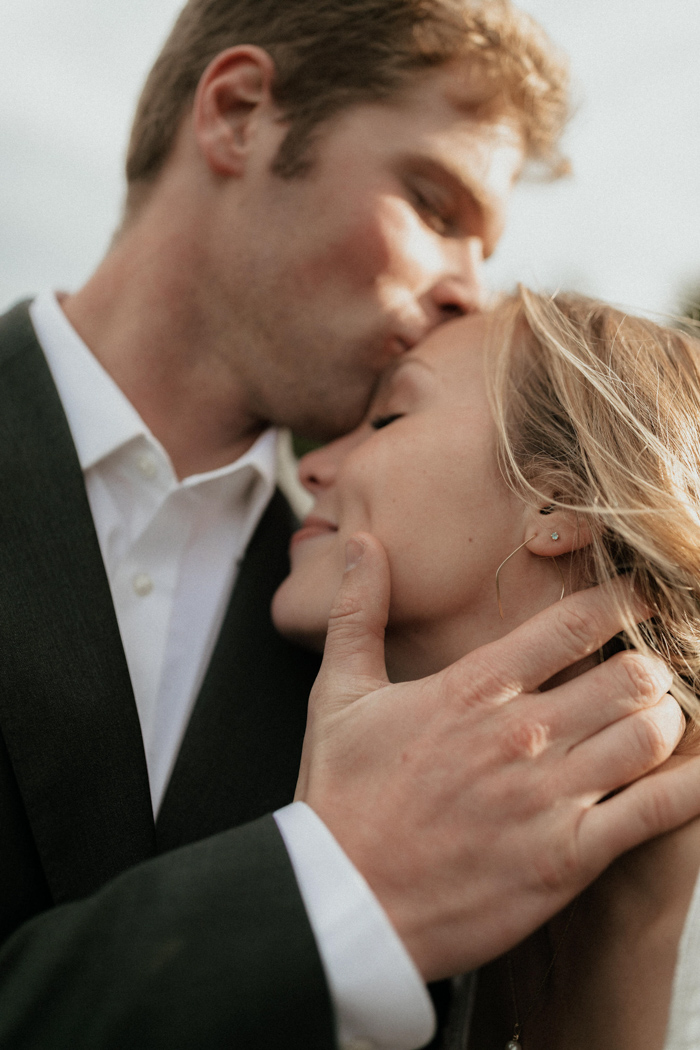 Make your wedding day personal. The little things aren't going to be what makes your day special; the moments with your new spouse, with your friends and family, and photos of you in a killer dress are what you will hold on to. Don't feel pressure to have things that you don't think are necessary, but don't skimp on the things that matter the most to you. Finally, get a photographer who you trust to capture your day: photos are the only tangible thing to remind you of your wedding, so make sure that you will love them.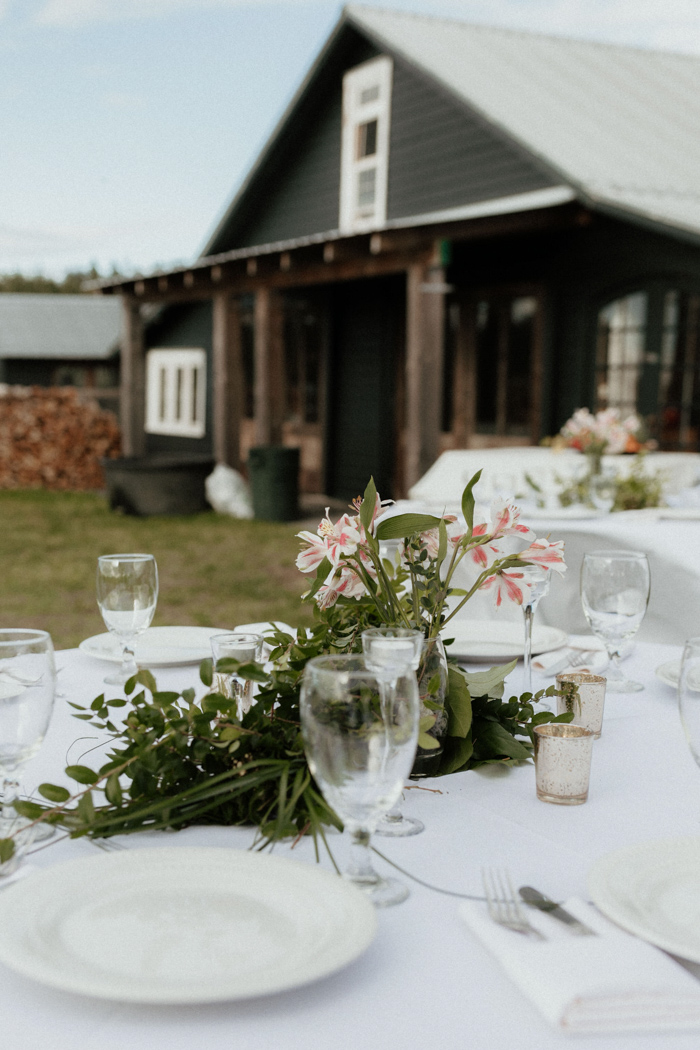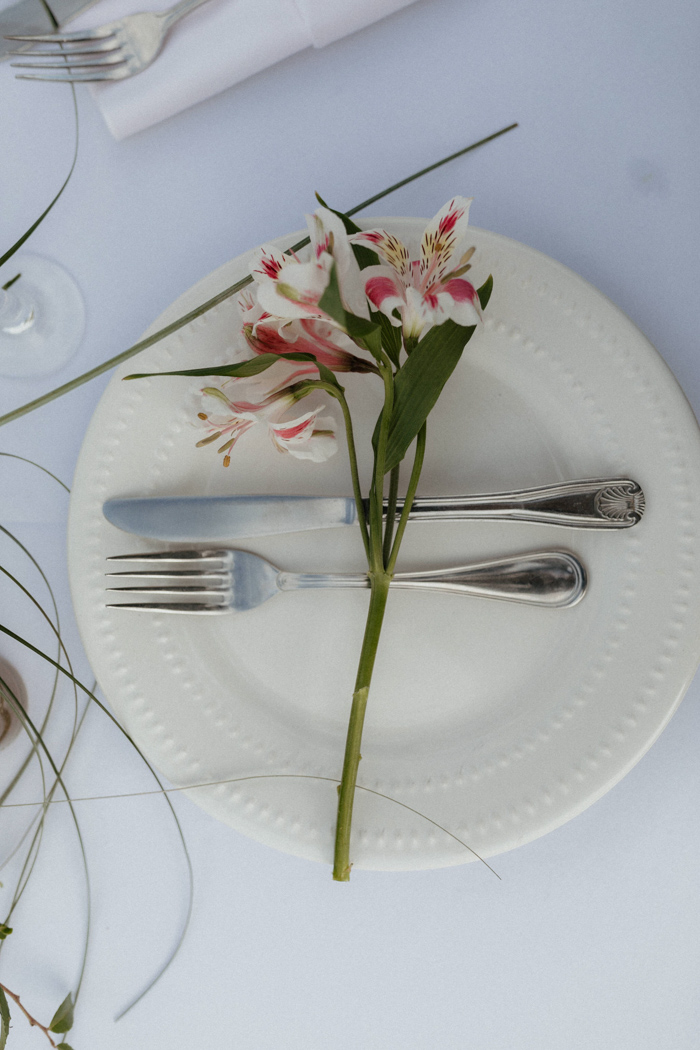 Almost everything was DIY! My mom, myself, and friends of ours baked over 20 cakes. My bridesmaid did my hair and makeup. We arranged the florals bouquets and tables ourselves. We also had our friends sing at our reception for our first dance. My mom hand-painted a wedding certificate for our home just like she and my dad have hanging in theirs. Doing all of these things on our own made it feel like our wedding was really ours — something that wouldn't look like everyone else's — and had a very "Sam and Louisa" vibe.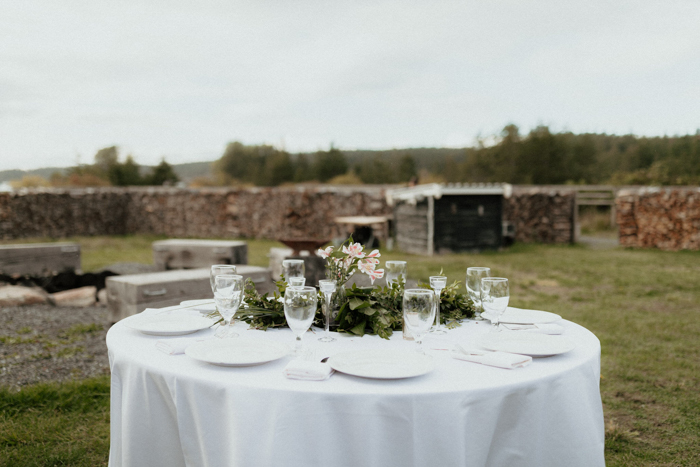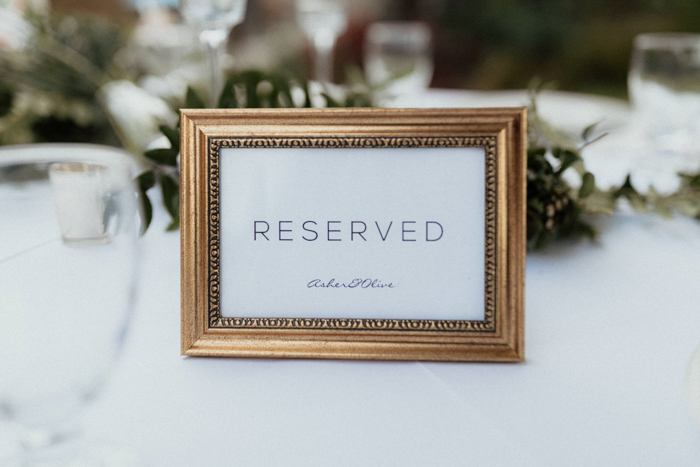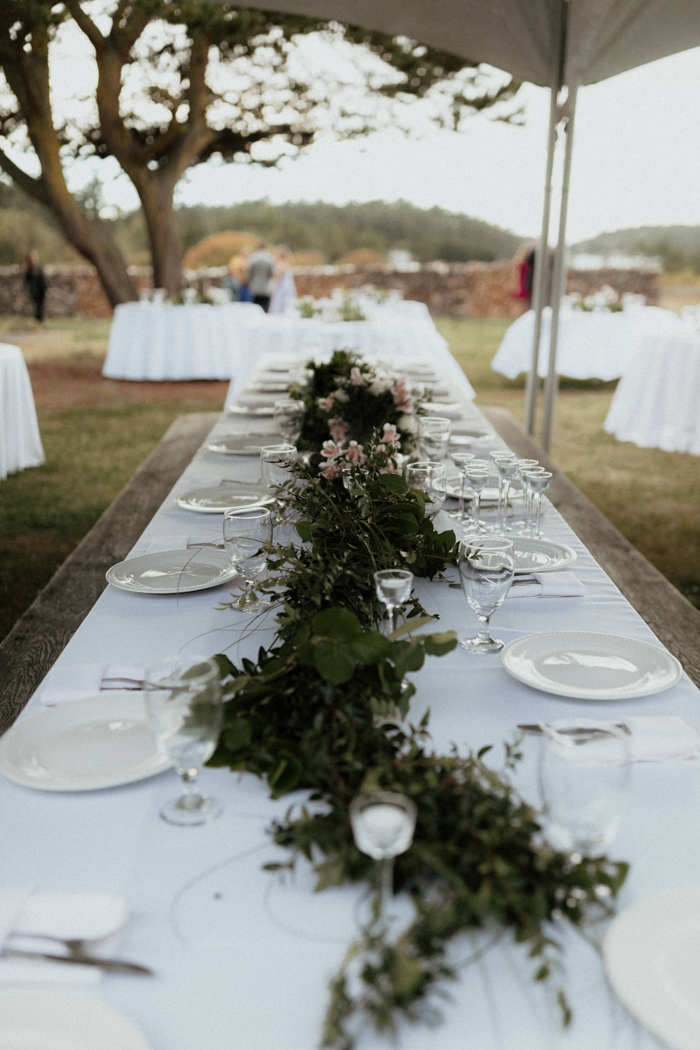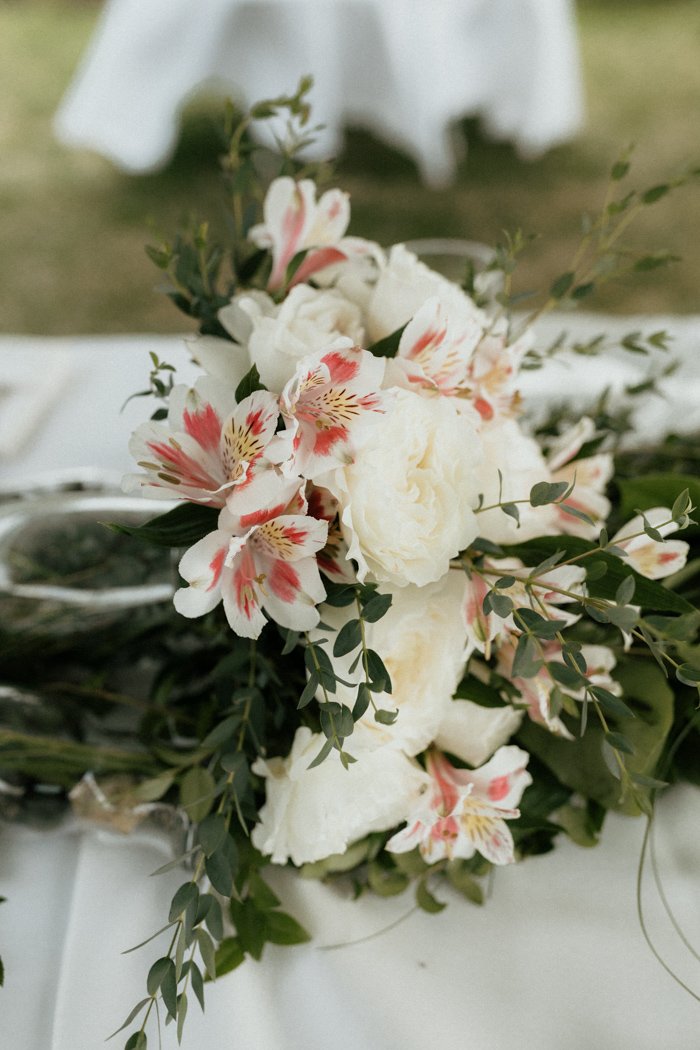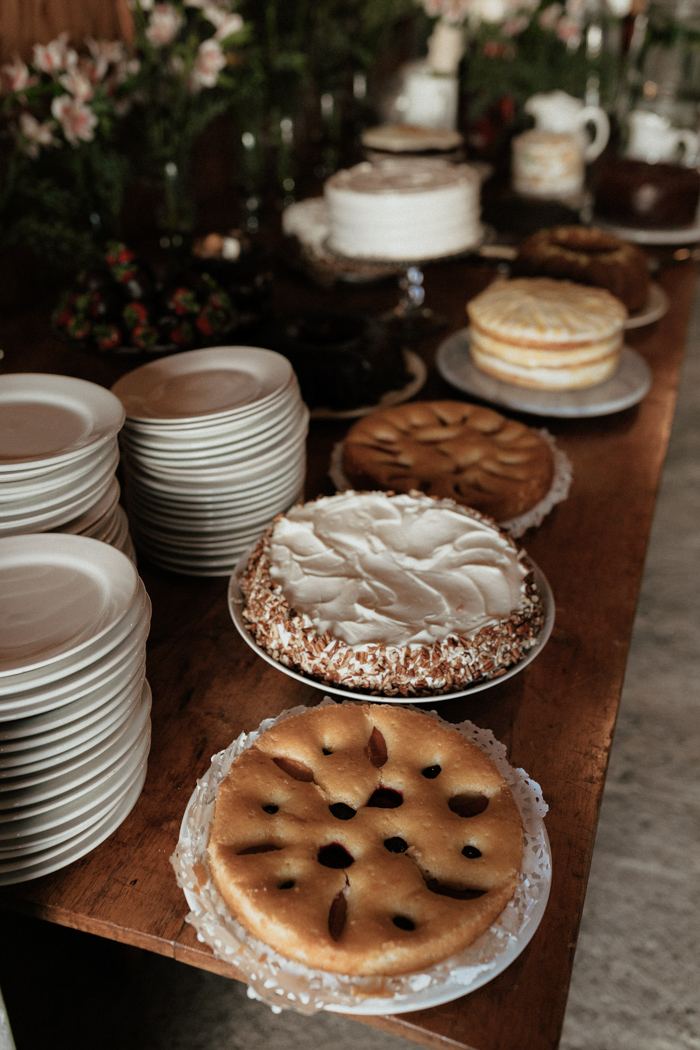 Our biggest congratulations to Louisa and Sam, and a huge thanks to Malorie Kerouac Photography for sharing this Lopez Island wedding with Junebug! Love all of these DIY details and want to see more information? We're in Pinterest heaver over this DIY farm wedding in Pennsylvania!