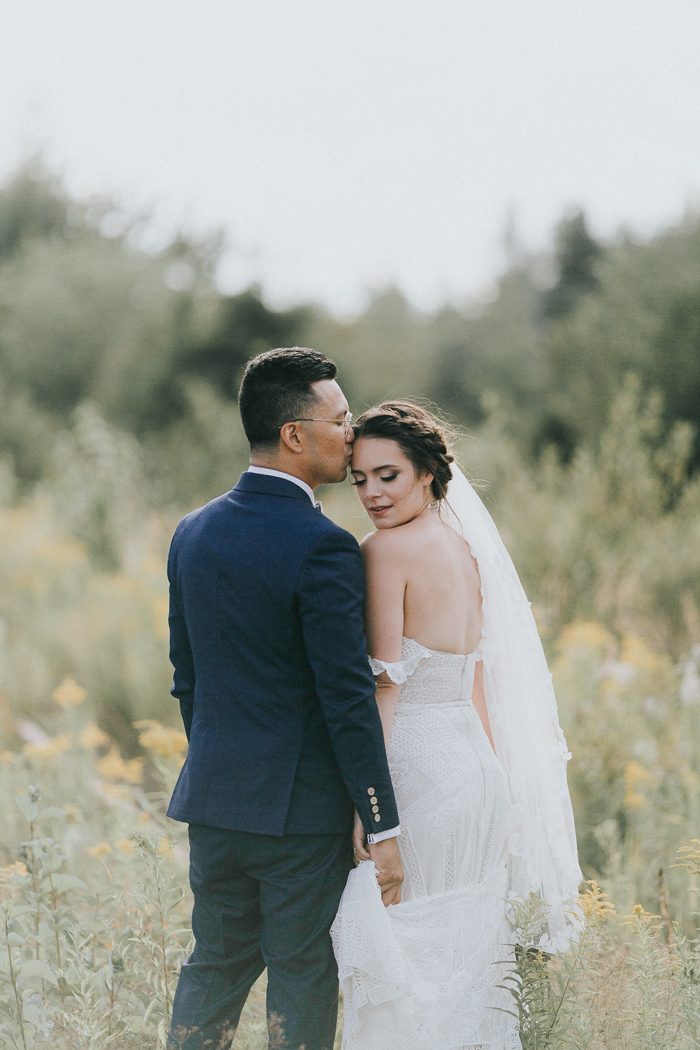 Get your tissues ready because this New Brunswick wedding is as emotional and heartwarming as they come. To keep their wedding day as intimate as possible, Janelle and Jesse chose the bride's childhood home as the setting for their late summer backyard wedding. They set up white picnic tables, strung lights and lanterns through the trees, and hung plants that Janelle's parents had grown specifically for this special day. The overall design was simple but wildly romantic because every detail was personal. After exchanging vows in a tree-covered nook in the backyard, Janelle, Jesse, and Eyekahfoto went back to the couple's bed & breakfast for a photo session that took an unexpectedly exciting turn when a brood of chickens was let loose on the property! Luckily, their photographer had also scouted out a natural area for a post-wedding shoot so, even though the couple was photobombed in their first portraits, they got to take some relaxed, romantic photos in the forest, as well.
The Couple:
Janelle and Jesse
The Wedding:
Private Residence, New Brunswick, Canada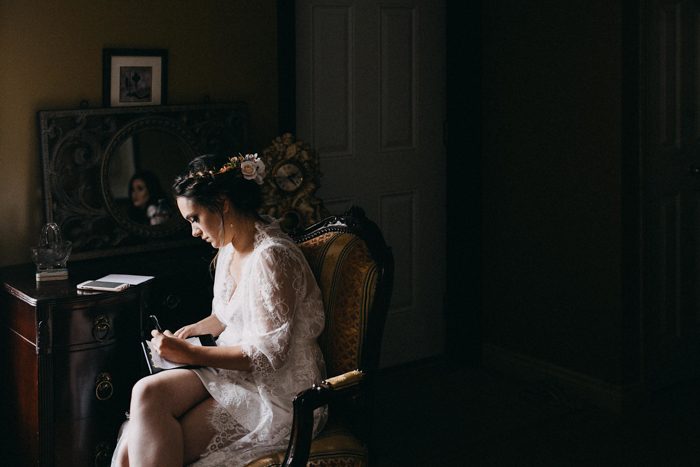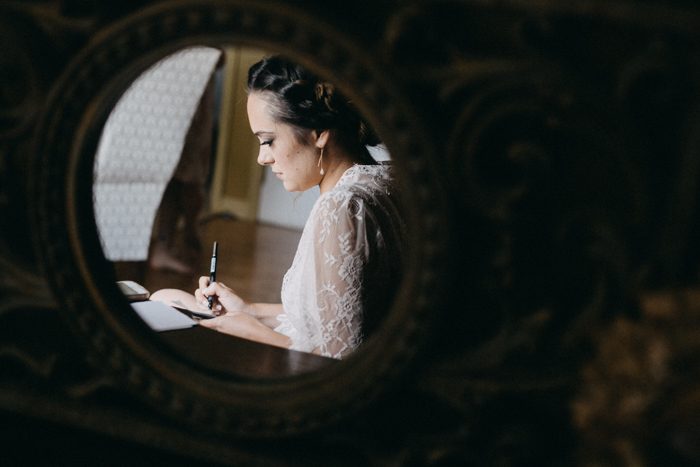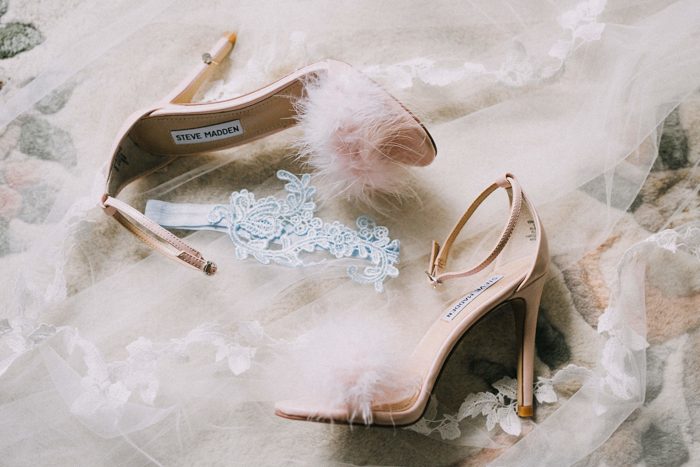 From the photographer: In early 2017, Janelle & Jesse were expecting their first child but, due to tragic circumstances, lost their Jace Owen Catibog in March 2017, a few months before the wedding. They honored Jace's memory and had him there in a beautiful wooden urn. The day was full of so much joy and emotions and my time there was truly an emotionally fulfilling one.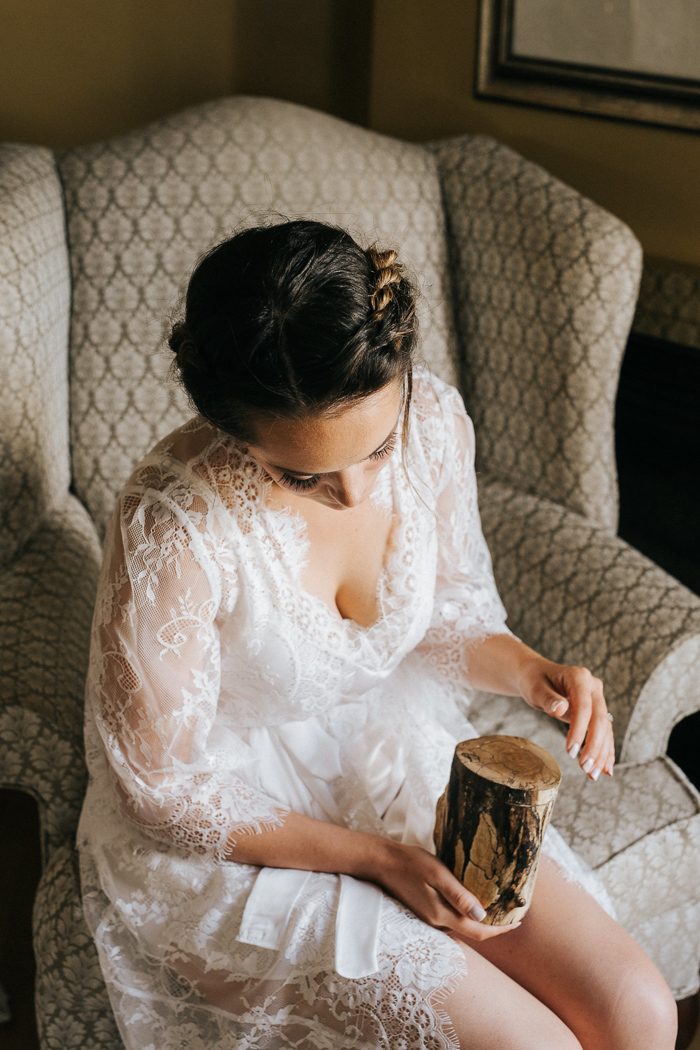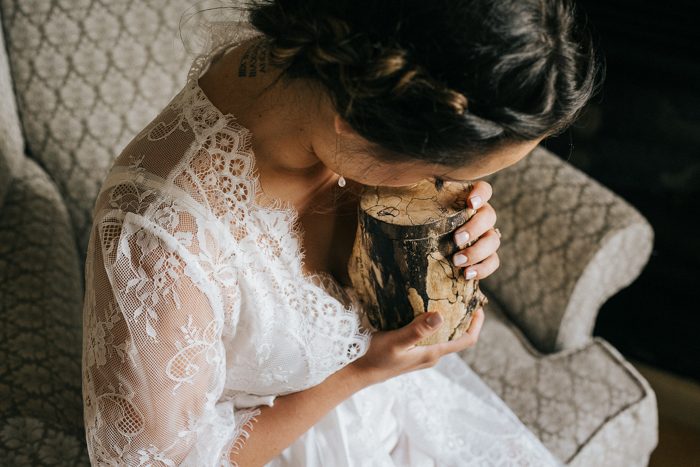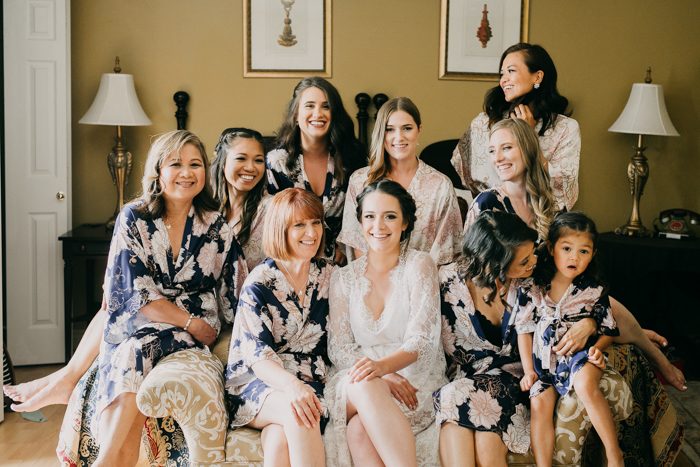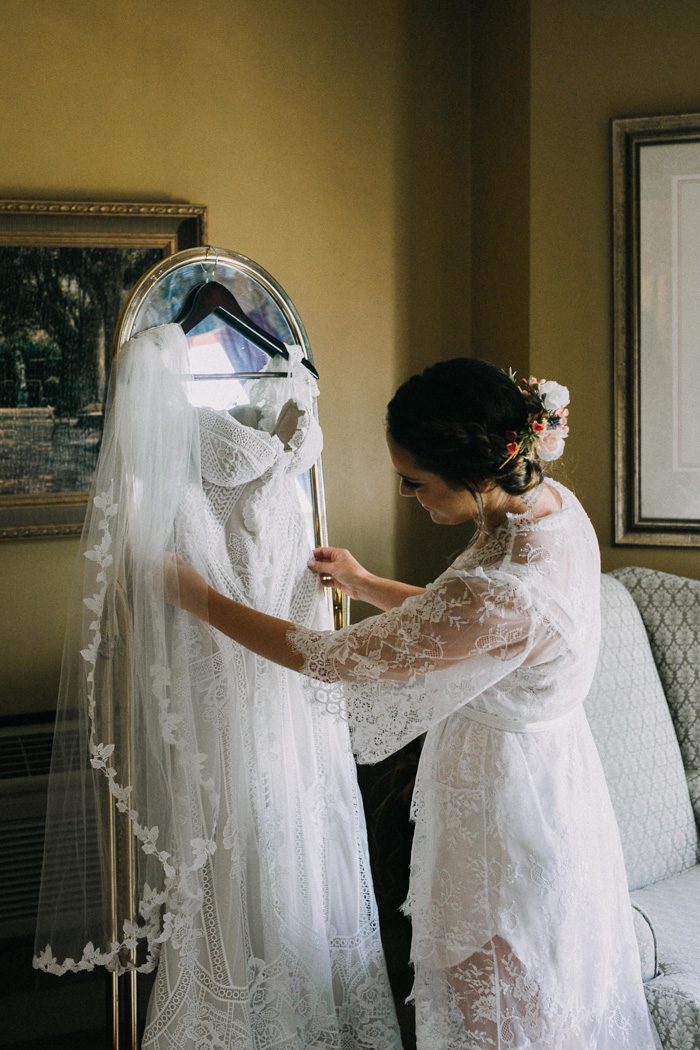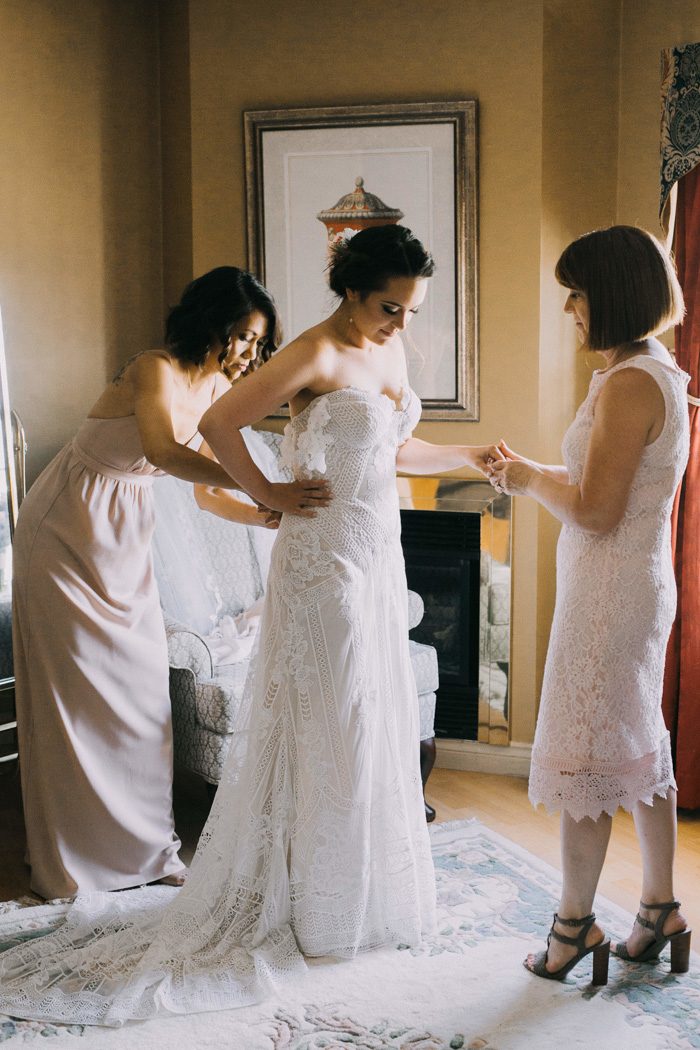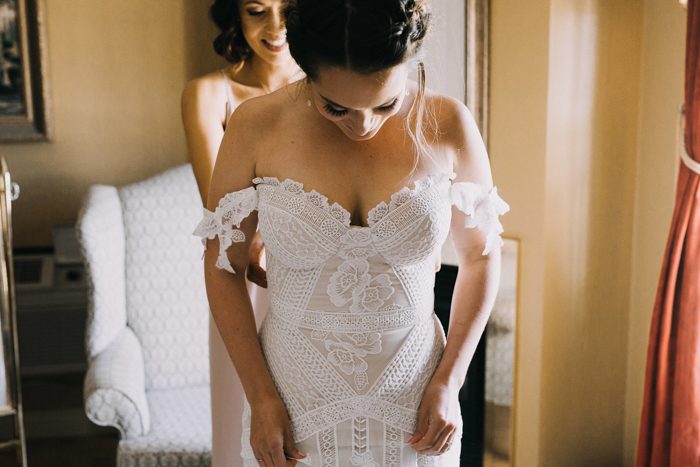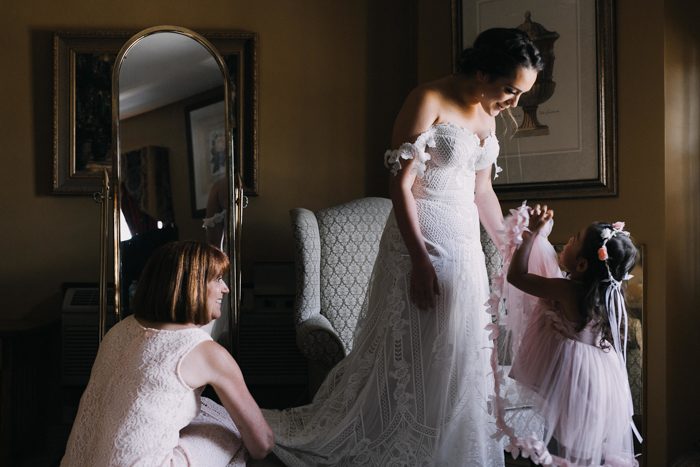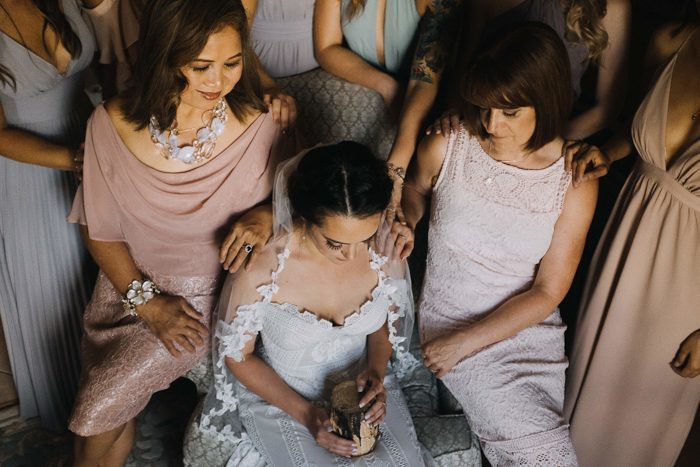 We both come from very large families but wanted to have a very intimate and relaxed feeling day. We decided to forego the expensive Toronto venues and give everyone an opportunity to experience Atlantic Canada. I grew up in New Brunswick, in a house up a dirt road surrounded by woods, with one neighbor, and a backyard big enough for both our families and more. To us, it was an easy decision. It was private, intimate, and insanely personal. Now, whenever we visit, we can reminisce the memories of our special day.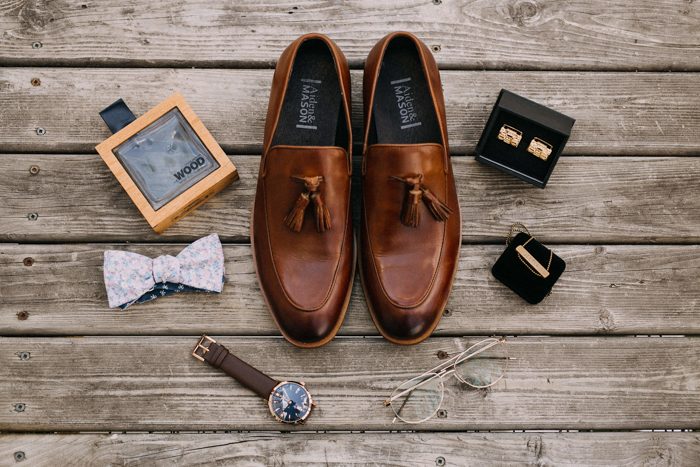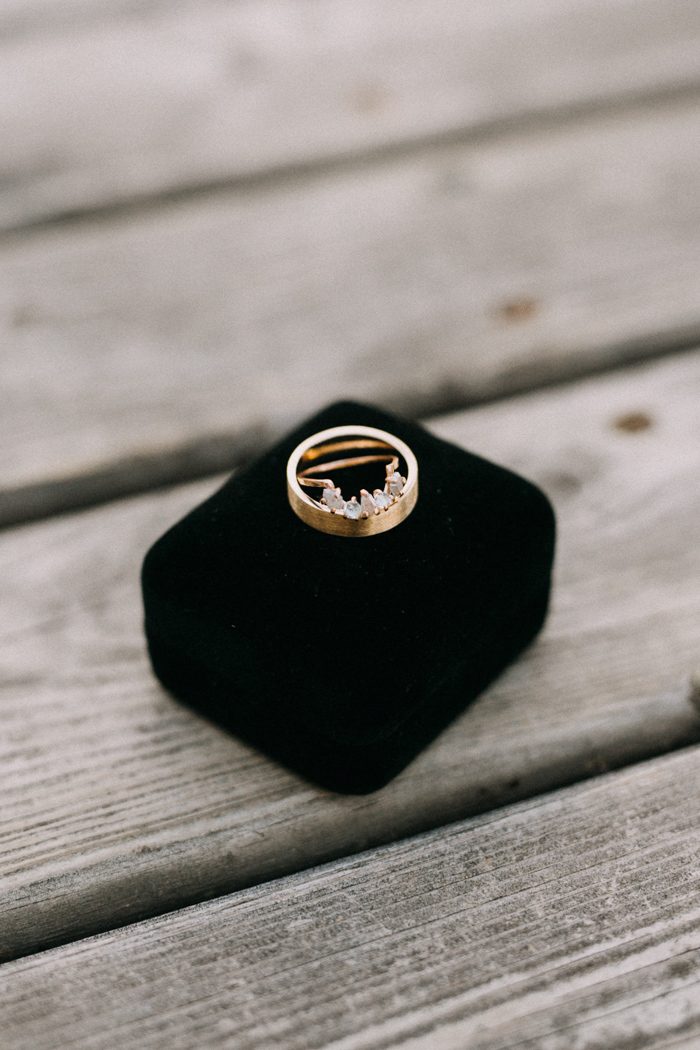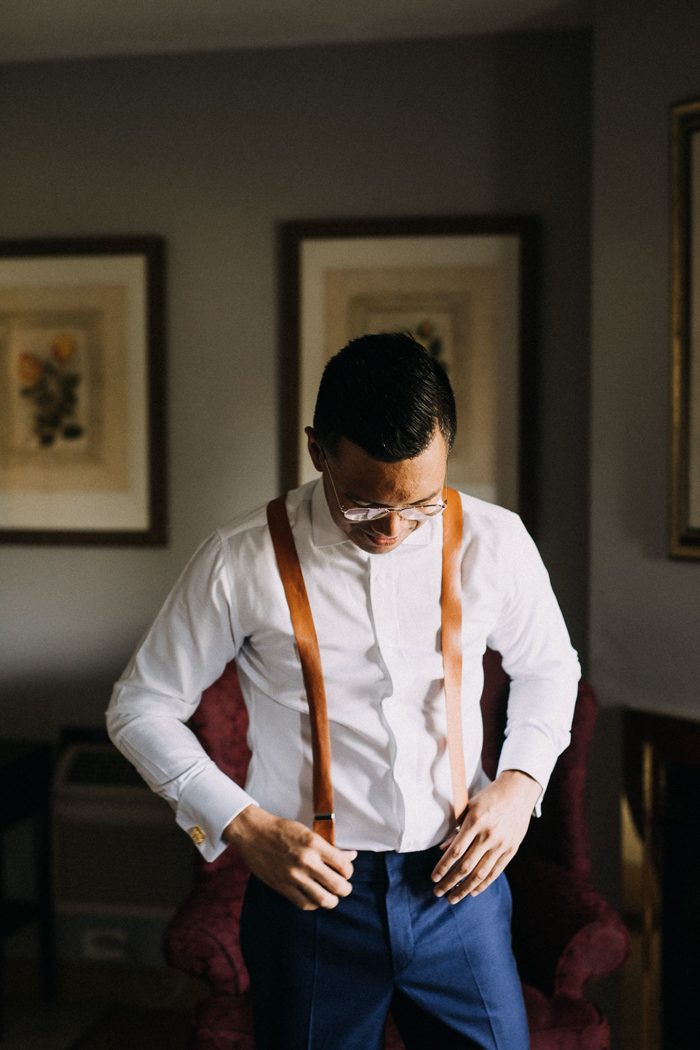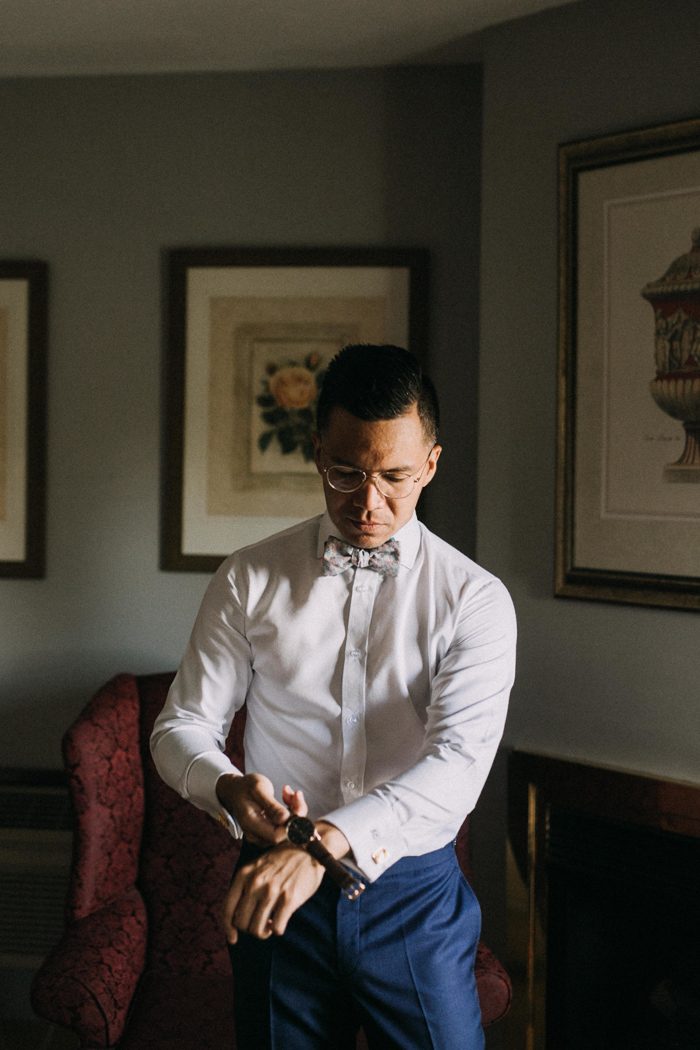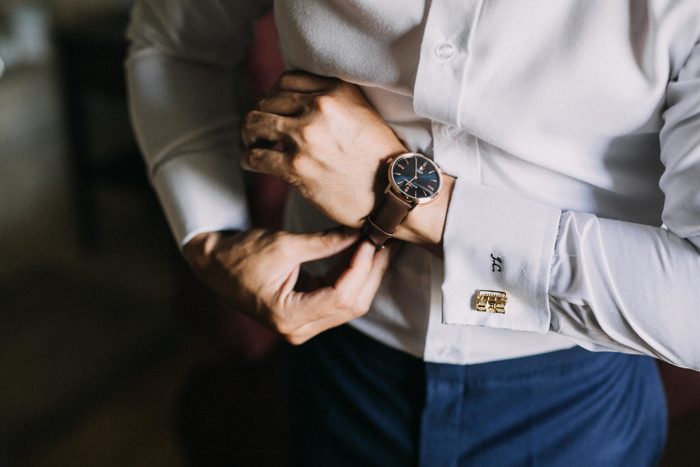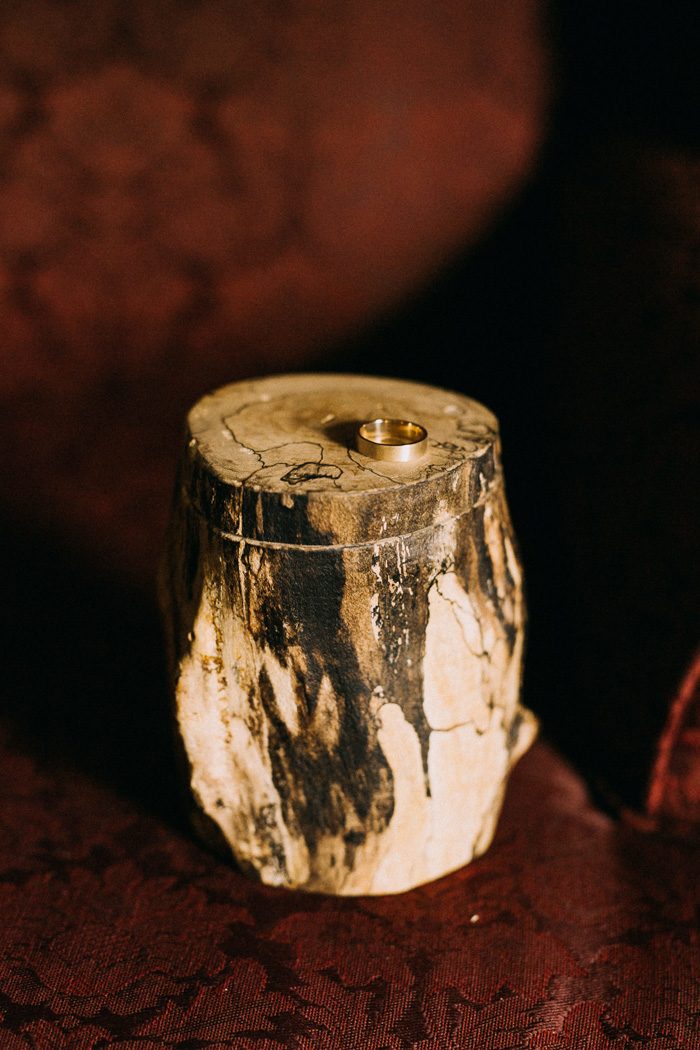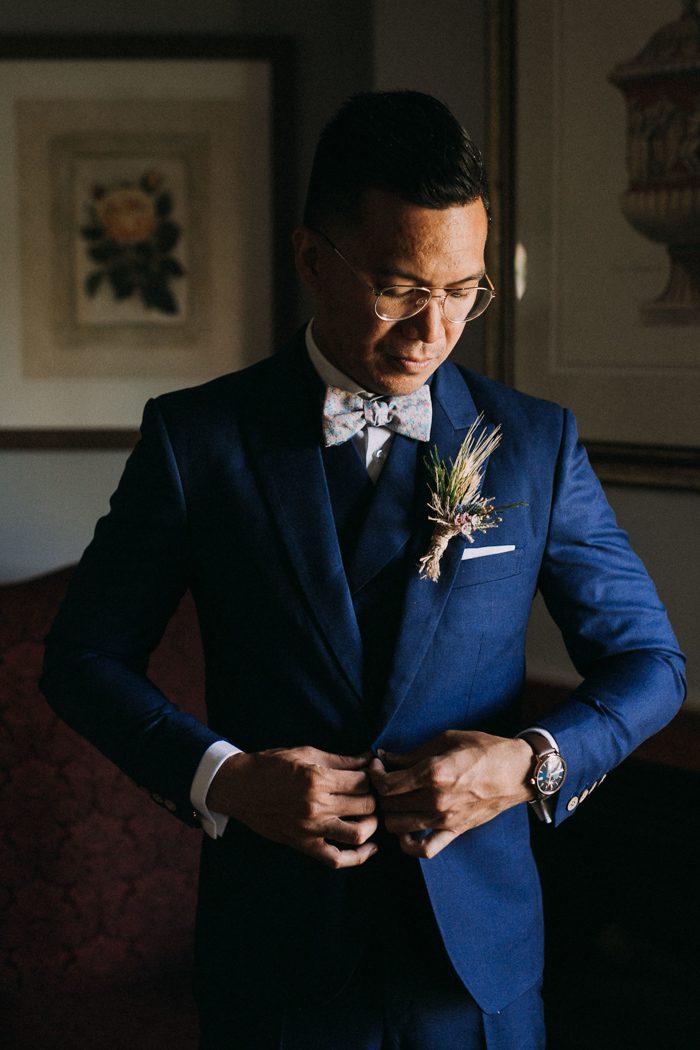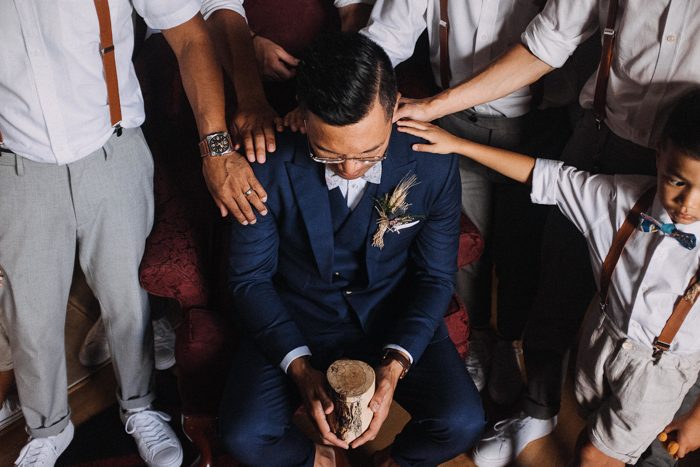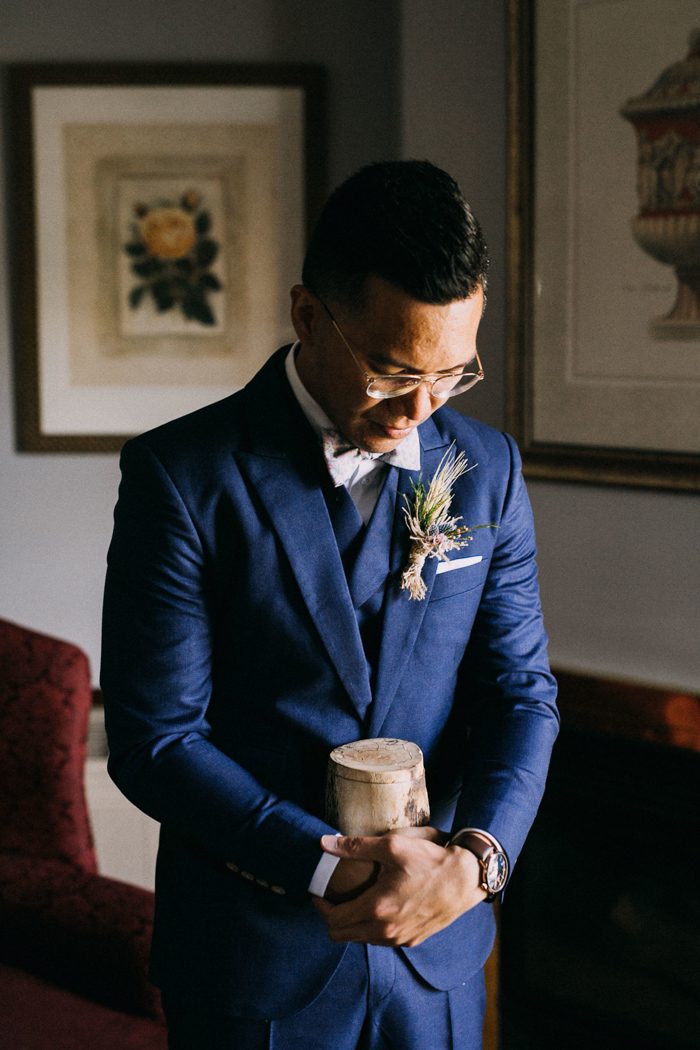 For both of us, the most memorable part was the ceremony. The rest of the day seemed like a whirlwind, with certain moments standing out like pieces of a dream. The ceremony is the one part we can both remember in detail. In those moments, everything slowed down and it was just the two of us.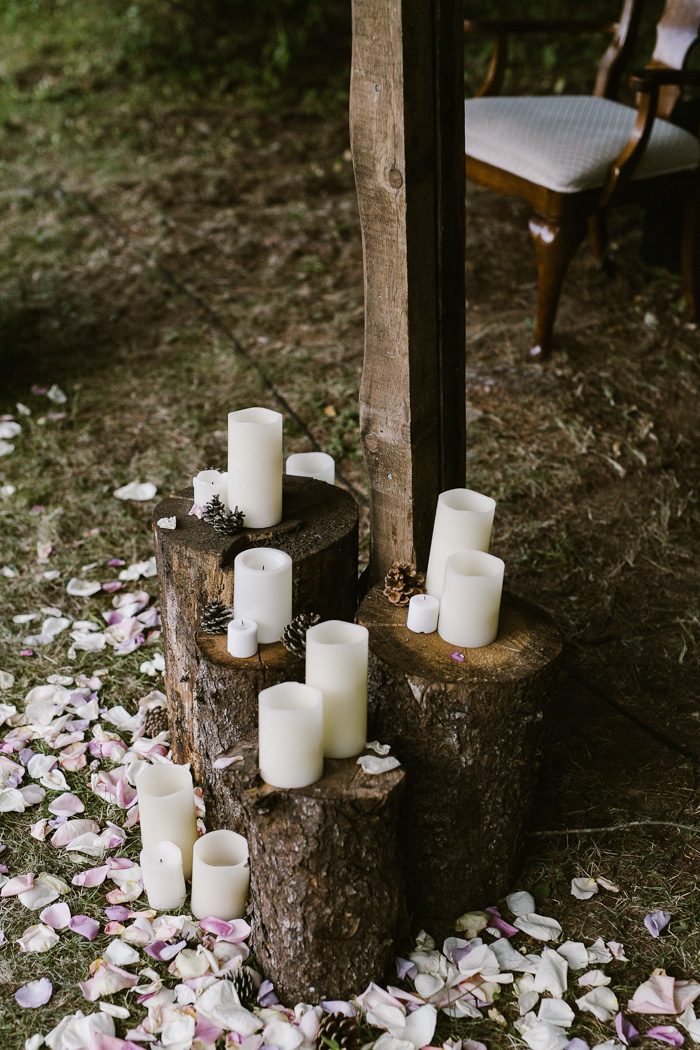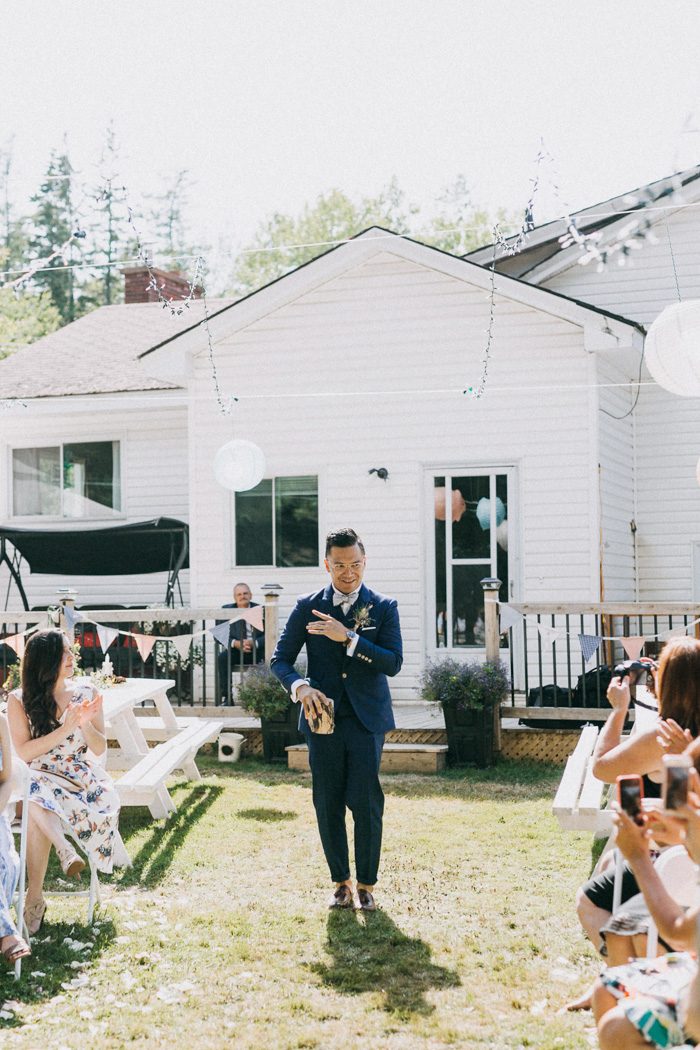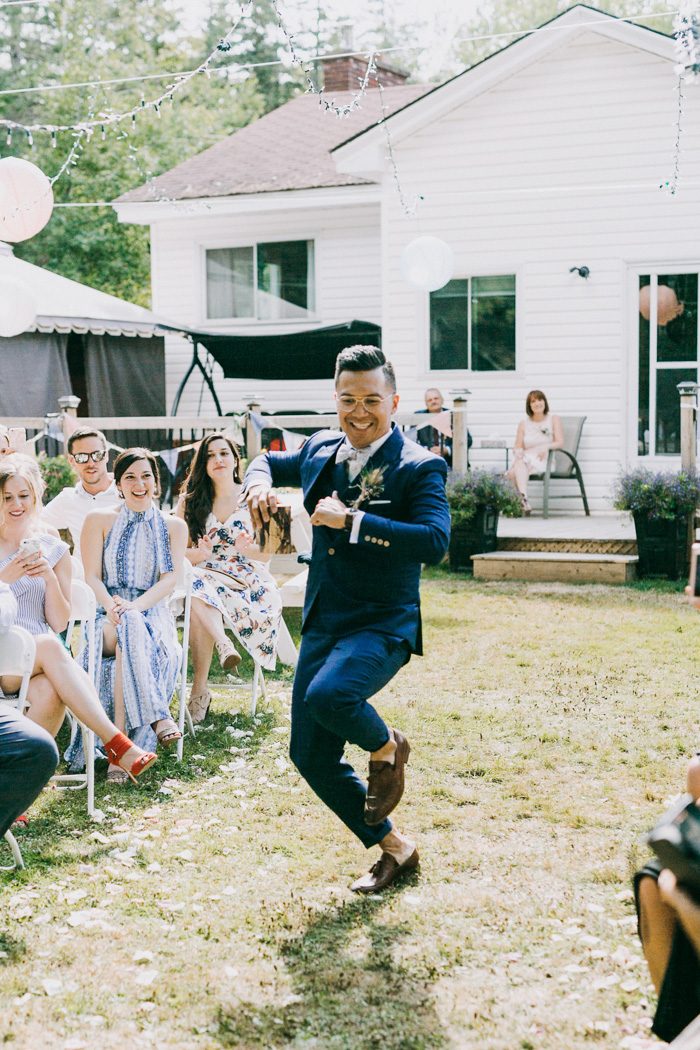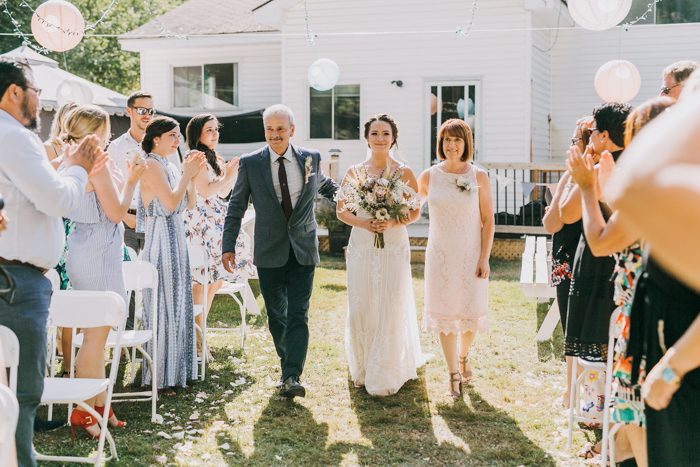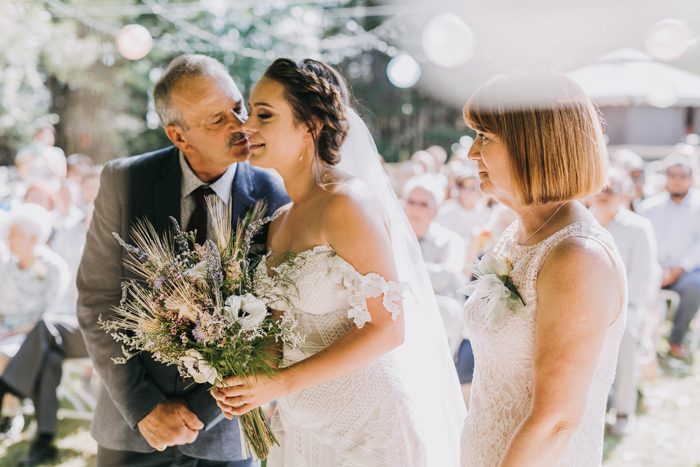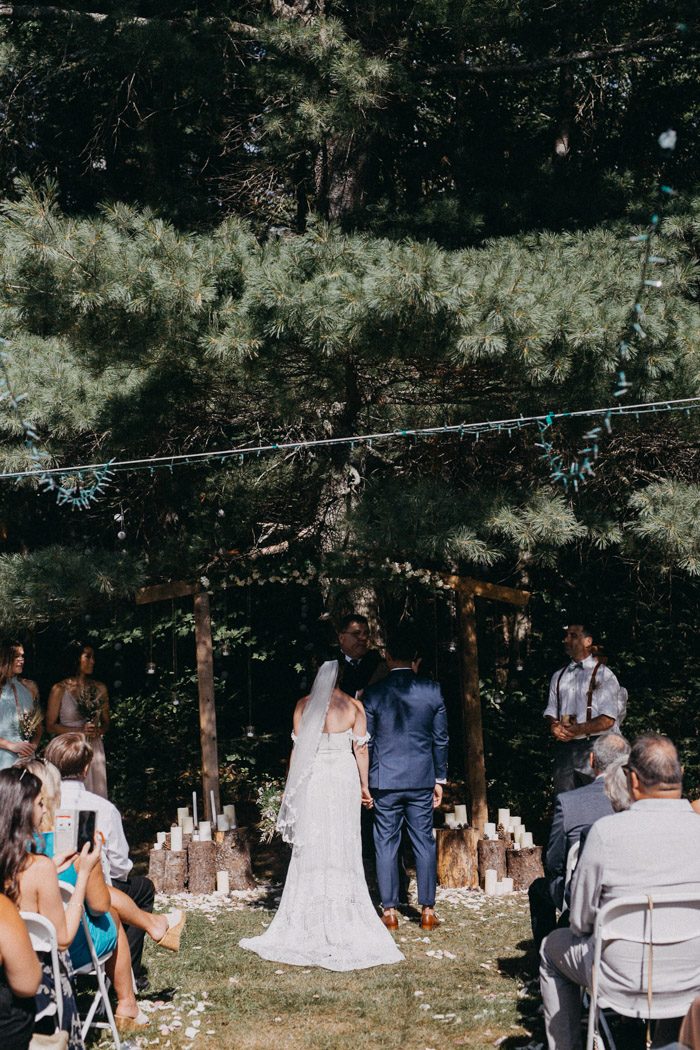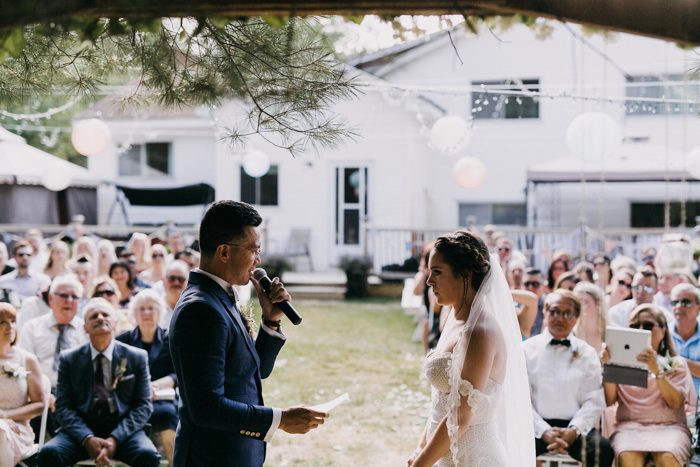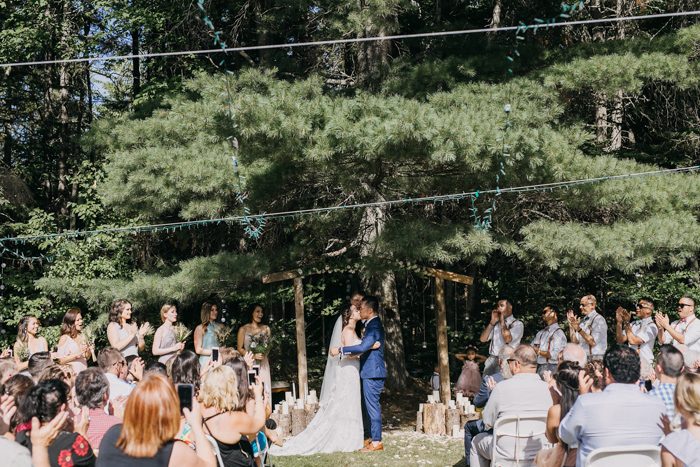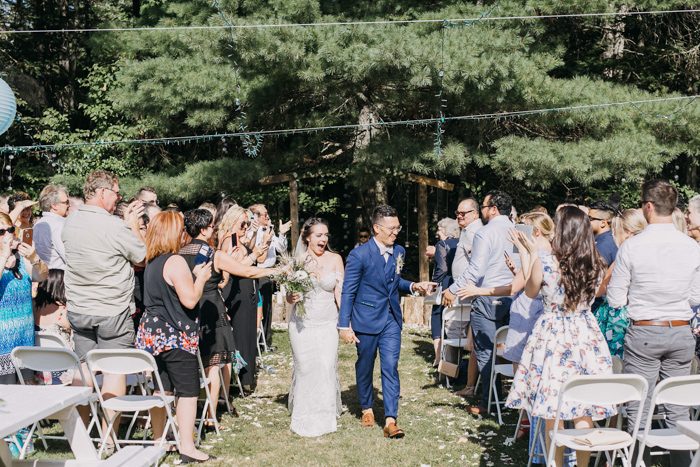 Immediatly after the ceremony, we gathered our family and wedding party for portraits, having to finish with enough time to leave for our own photos and be back in time to keep the night on schedule. However, since our group photos were in the same place as our guests, it was slightly chaotic trying to get all of our shots in while simultaneously having everyone wanting to come up and congratulate us. Once we covered all of the photos, we jumped into the car with our photographers and drove down the road to our Bed & Breakfast.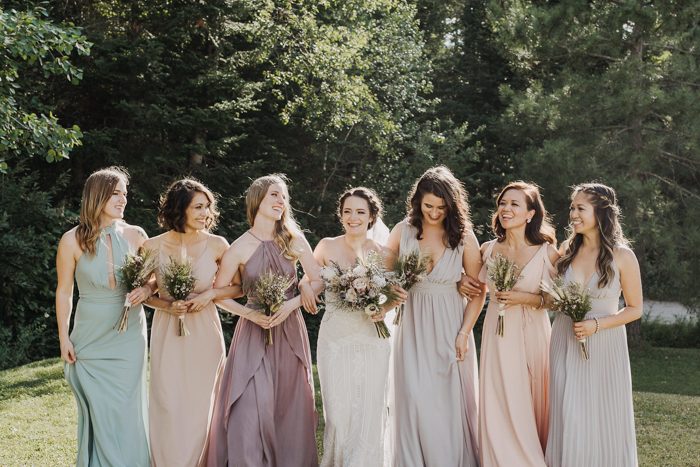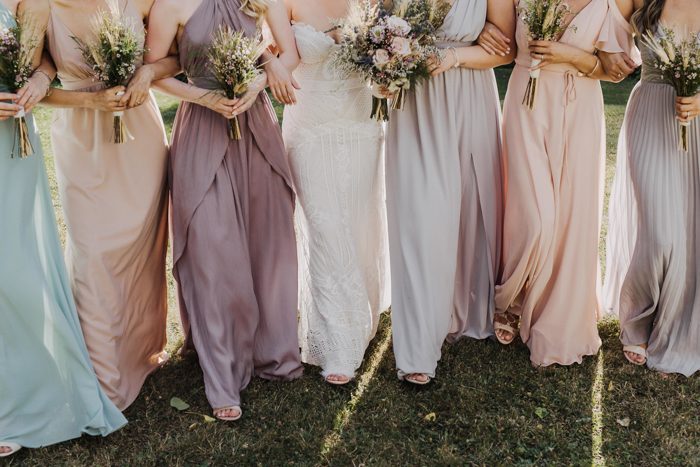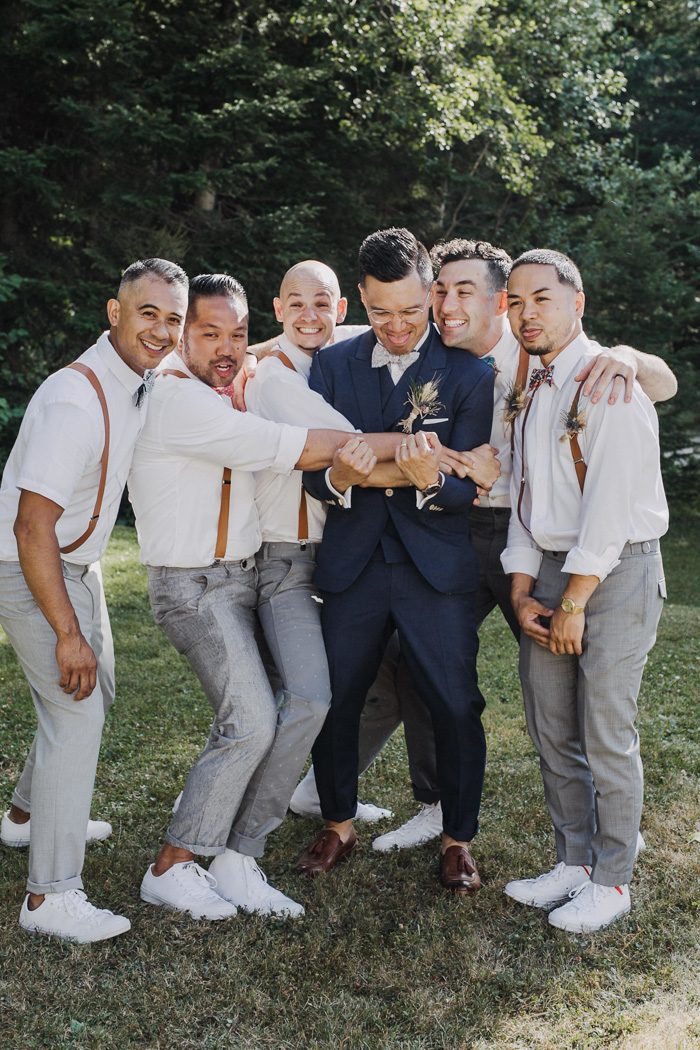 We had previously scouted out the property and were happy with the scenery, but what we didn't know was that they had a chicken coop and that in the late afternoon, let the chickens roam free. We were feeling a little overstimulated, to say the least, so when we stepped out and were greeted by dozens of chickens running and squawking towards us, our stress literally floated away. We kicked our shoes off and ran around barefoot in the grass, enjoying our first moments alone together as husband and wife while we giggled with the chickens.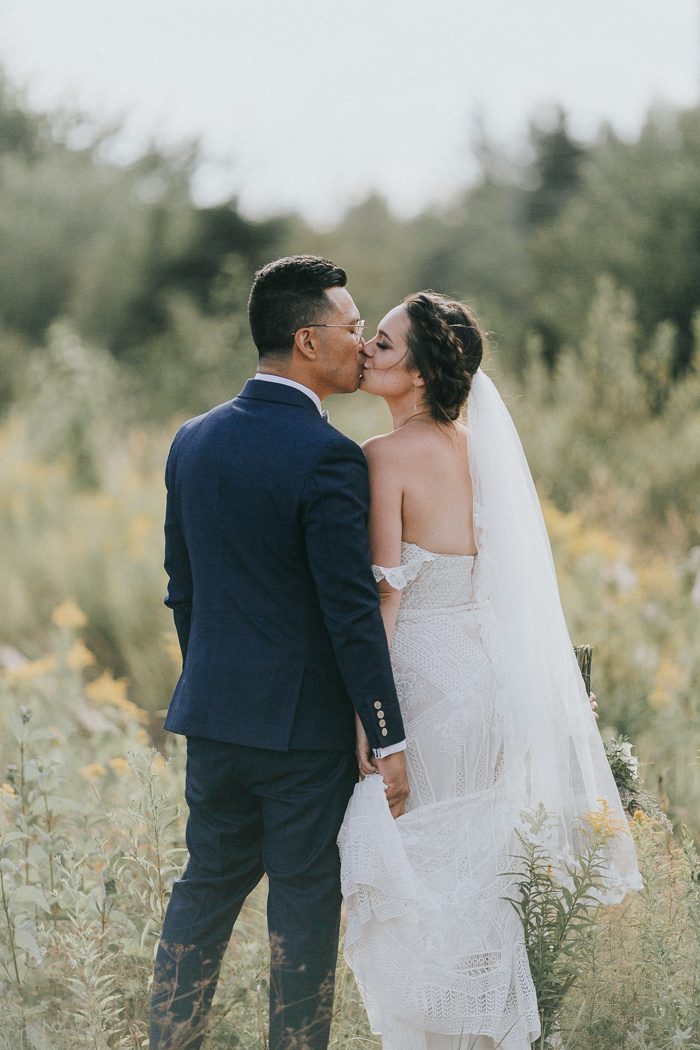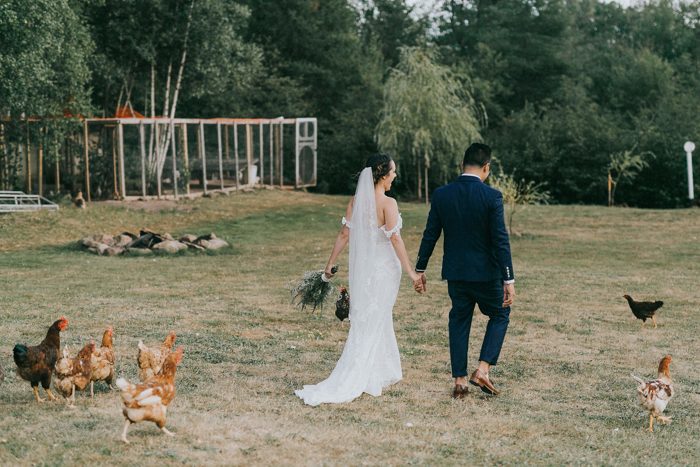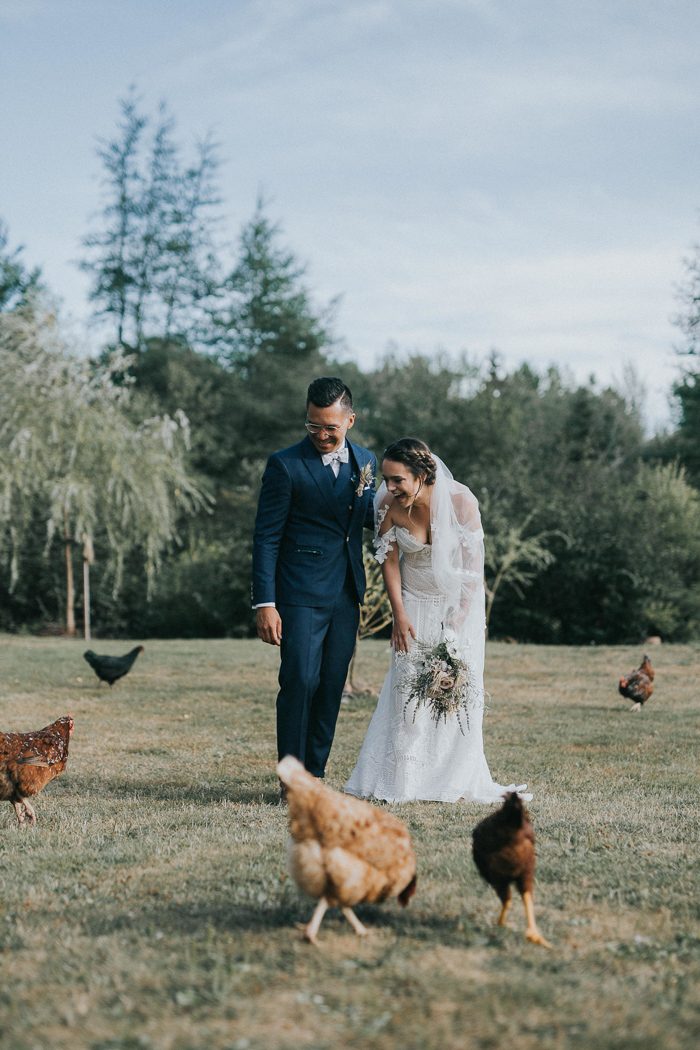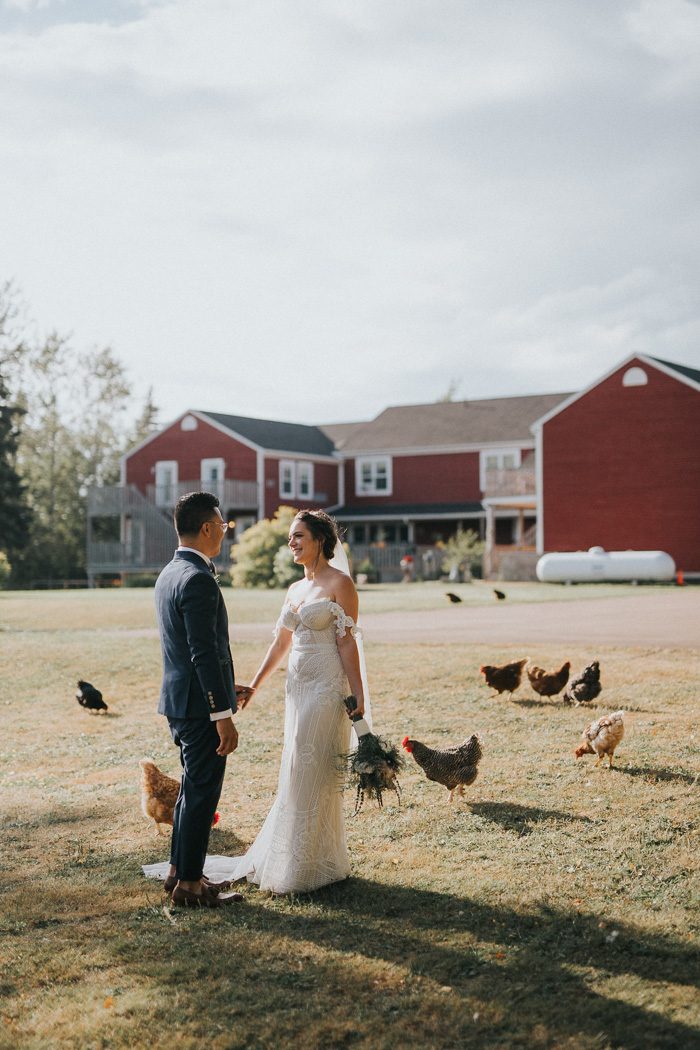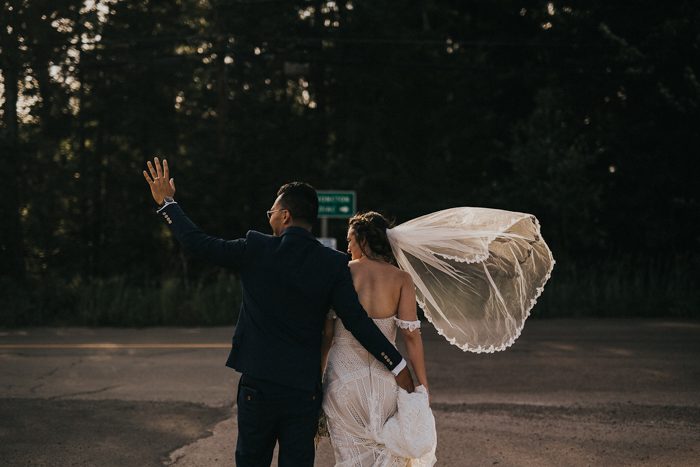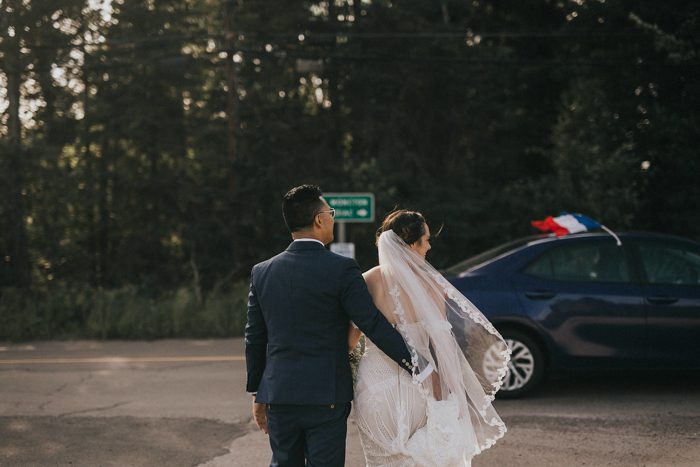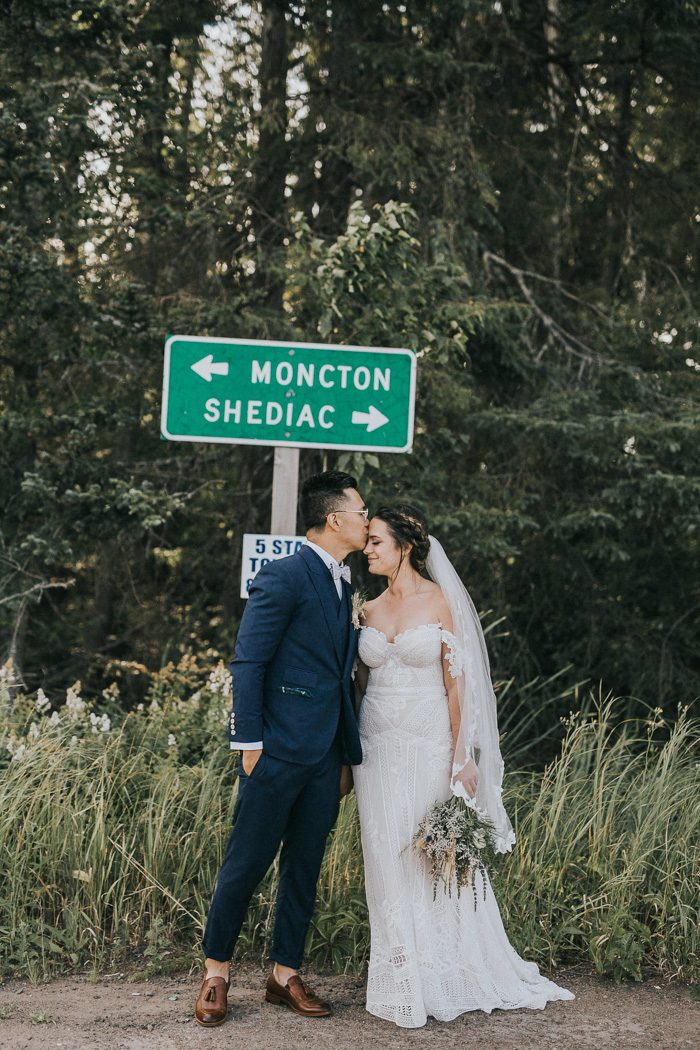 We wanted our wedding to have a very whimsical feel. We didn't overdo the decorations but chose them wisely. Our guests sat at white, sanded picnic tables on the lawn, decorated with flowers and tree branches picked from the woods that morning. We had lush flower baskets hanging all over that my Mom & Dad watered and grew with love all through the summer. And once the sun went down, we had lantern and string lights in the trees and overhead to light the party.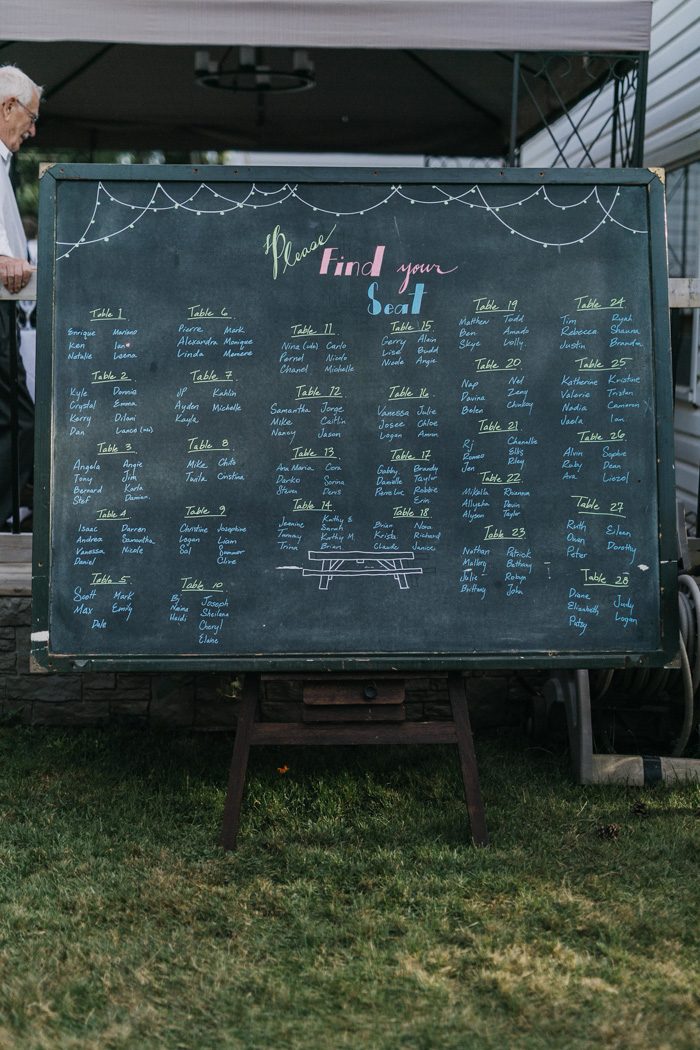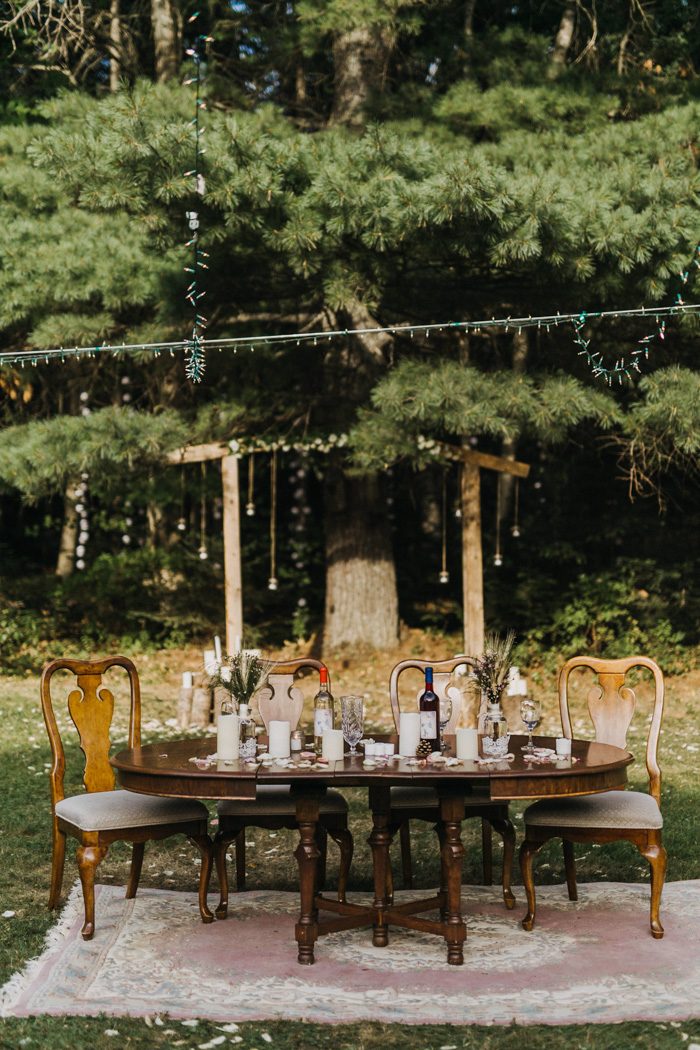 My husband is Filipino and I'm from Atlantic Canada. We wanted to make sure both sides of our guests got to taste the amazing food they aren't normally accustomed to. For our guests flying in, we wanted to give them an authentic backyard seafood BBQ. We hired an East Coast catering service who did an amazing spread, from shrimp skewers to mini lobster rolls. For all our East Coasters, my husband's family prepared traditional Filipino noodles (puncit), spring rolls (lumpia), and BBQ pork skewers. There was so much food that our guests ate the entire night. There were no empty bellies and no leftovers!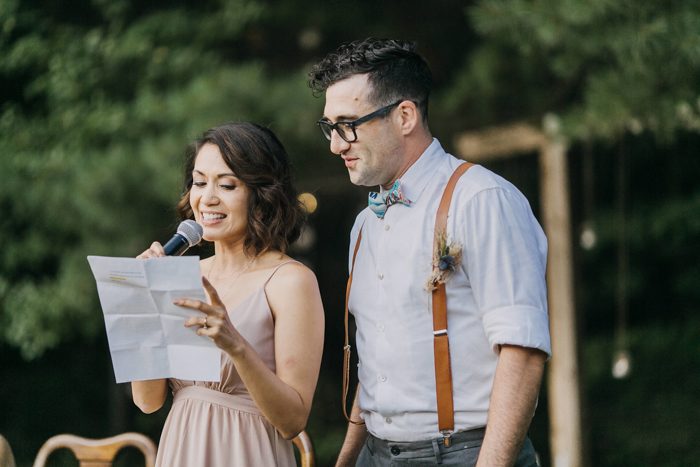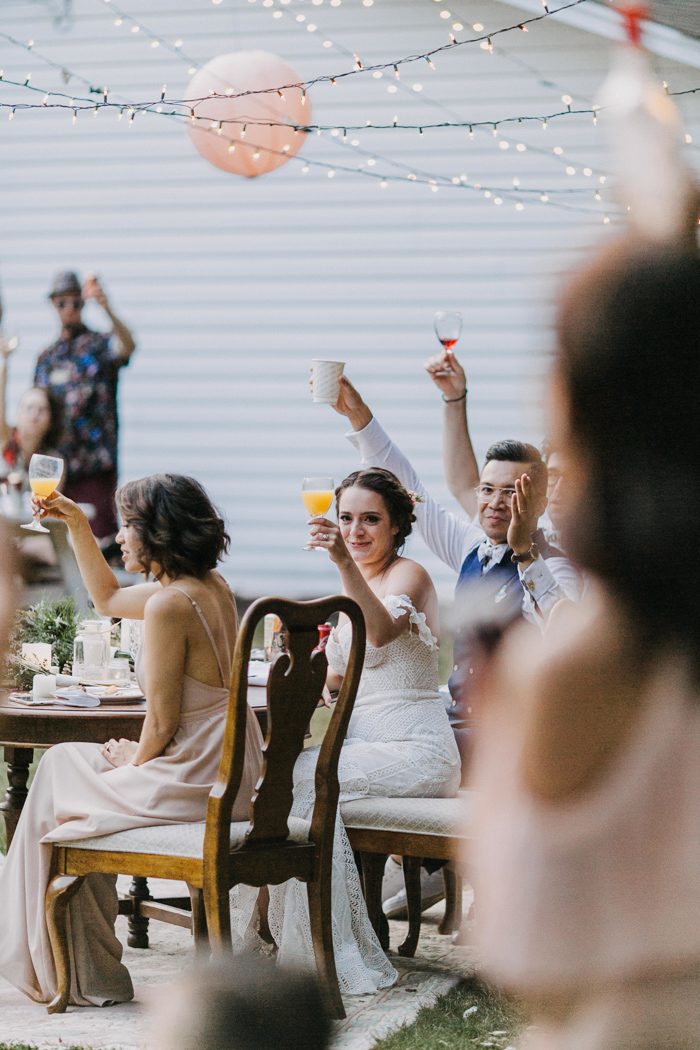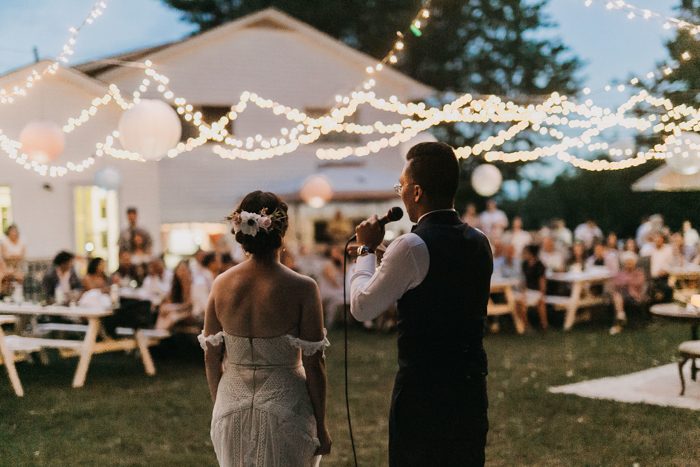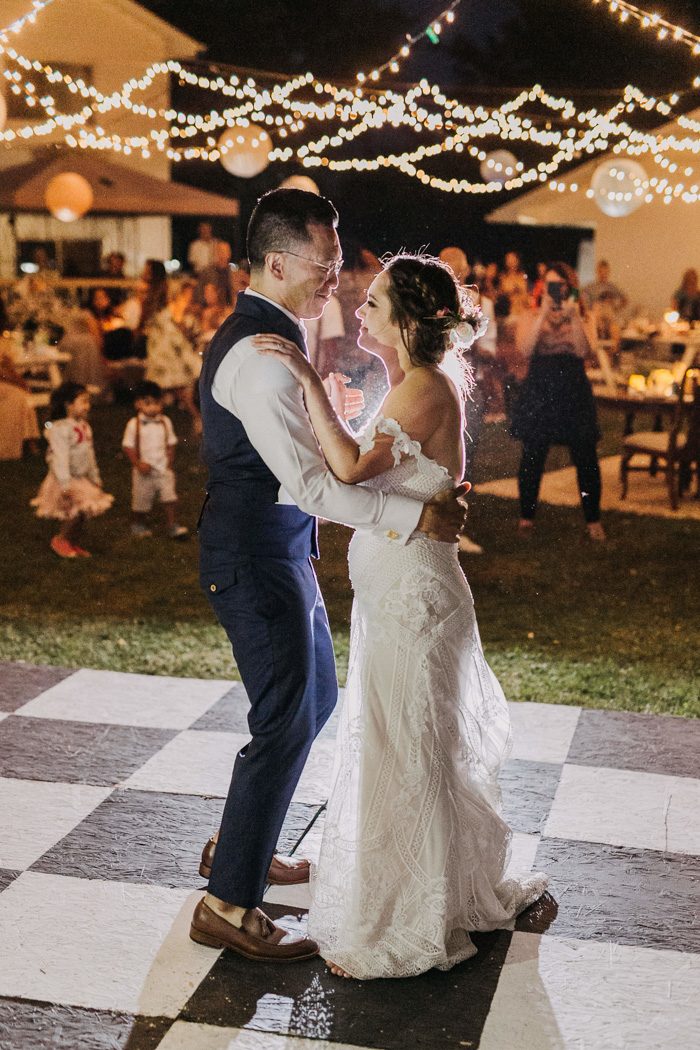 Working with Eyekahfoto was a dream! She not only captured the moments but the feelings and emotions, as well. She made everything seem so natural and, in turn, we got organic and authentic photos. While in New Brunswick, she fell in love with the Hopewell Rocks and asked us to do an unplanned photo shoot a couple of days after the wedding. We were so happy to be able to get dressed up again! It gave us a chance to extend our special day and get some relaxed and "undone" shots in such a beautiful environment. Angie Choi is more than just a photographer — she is a true artist with a special gift.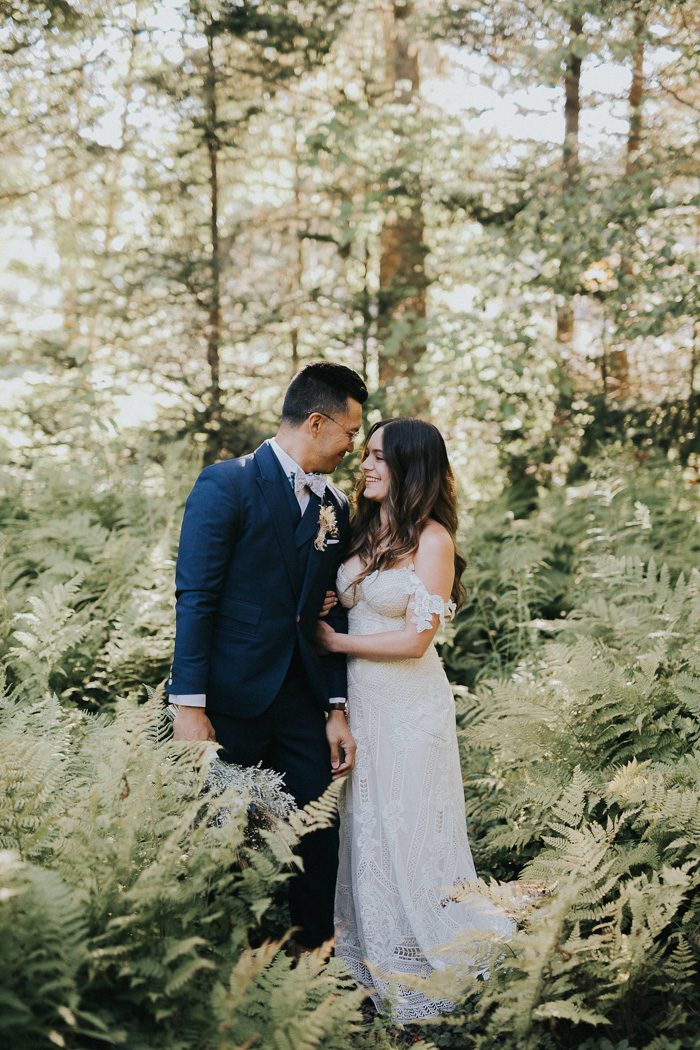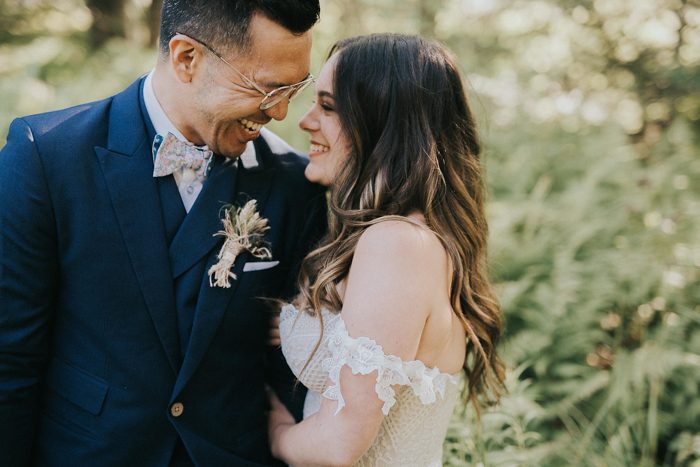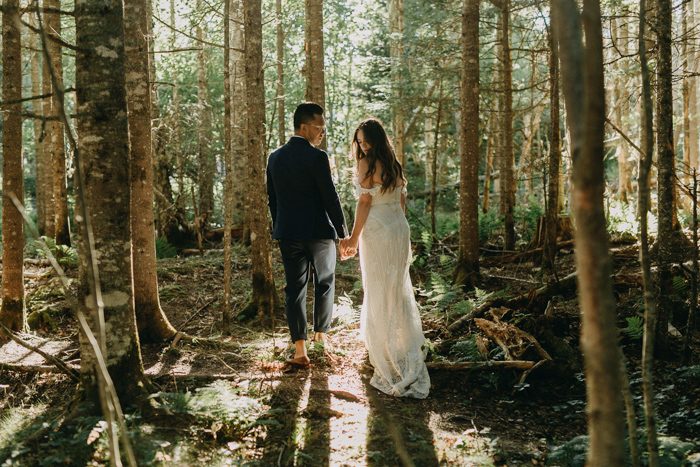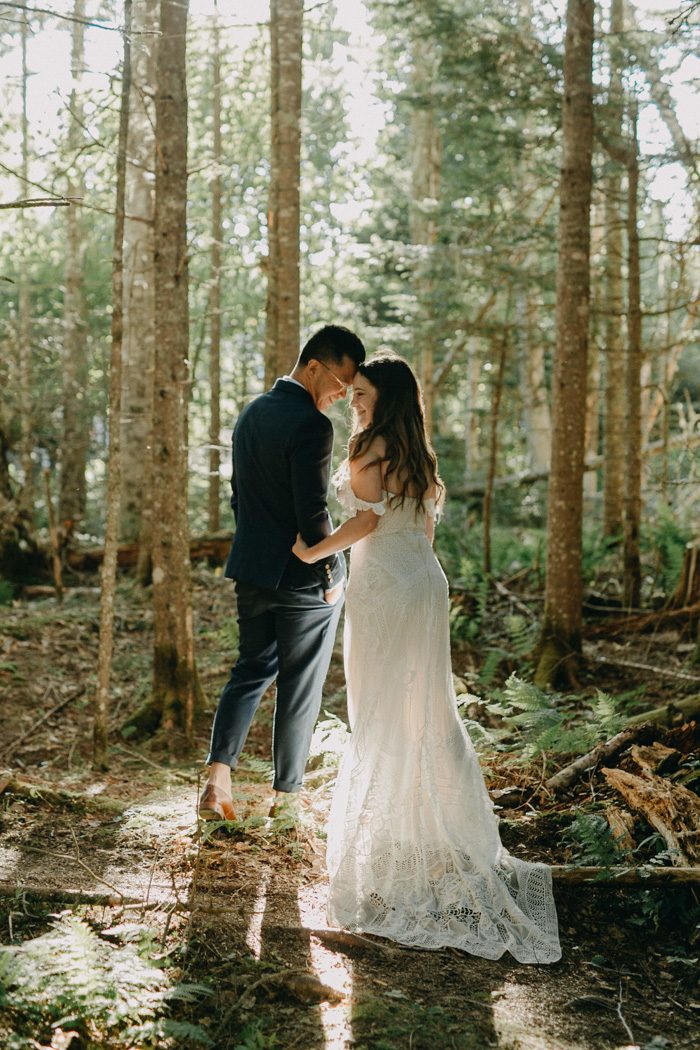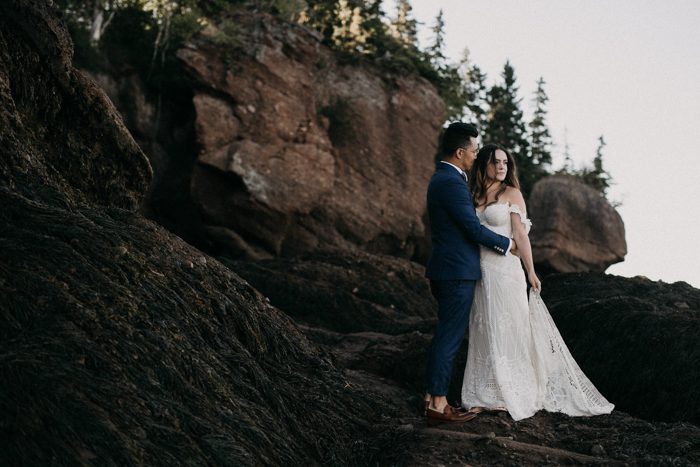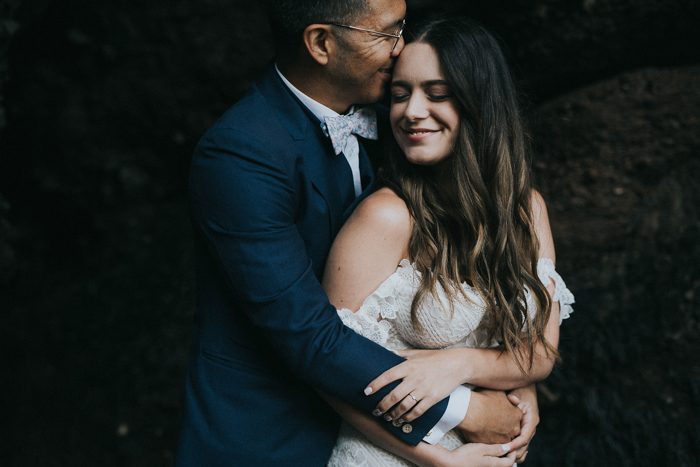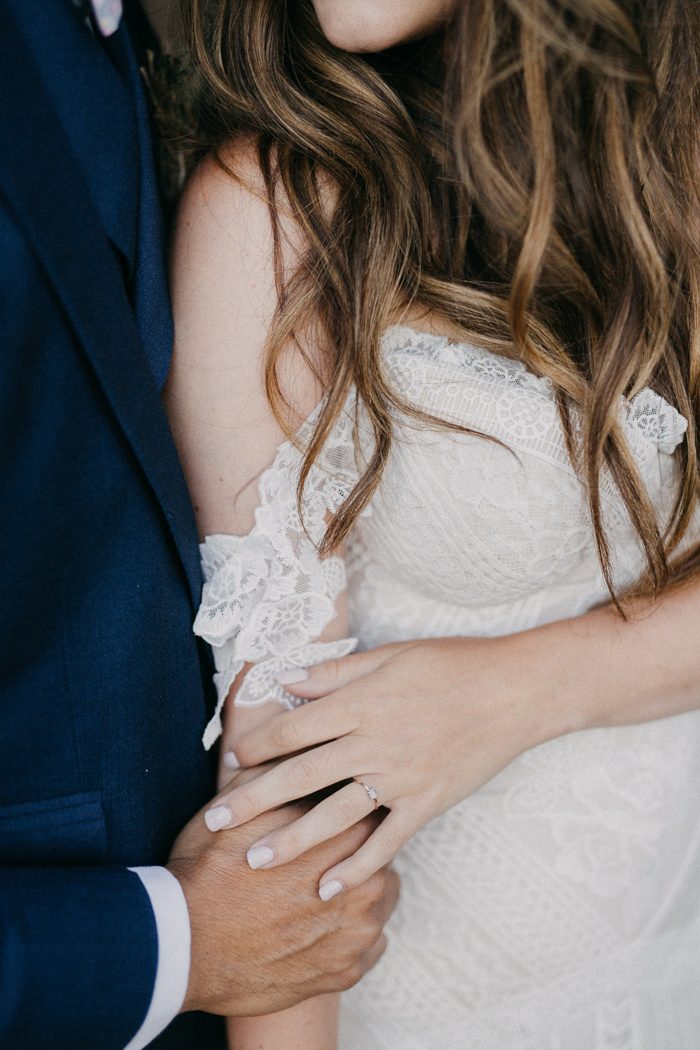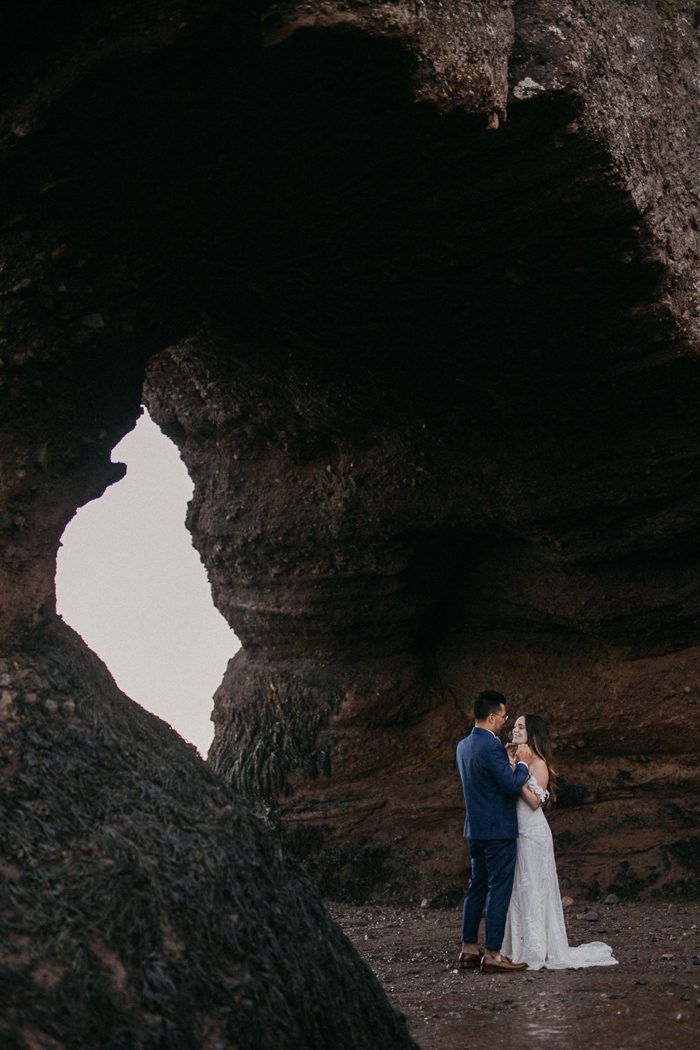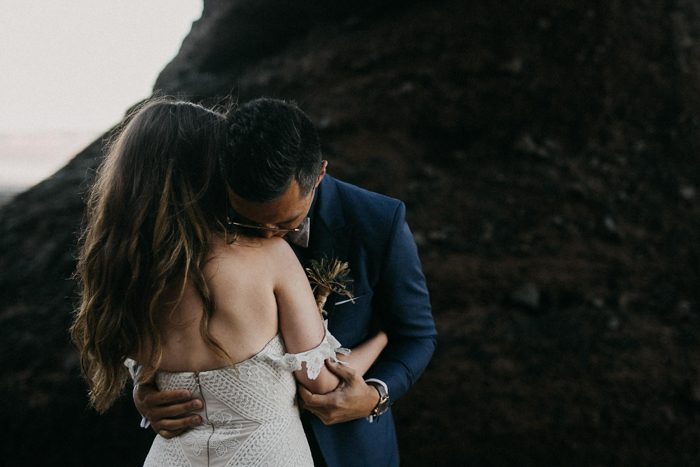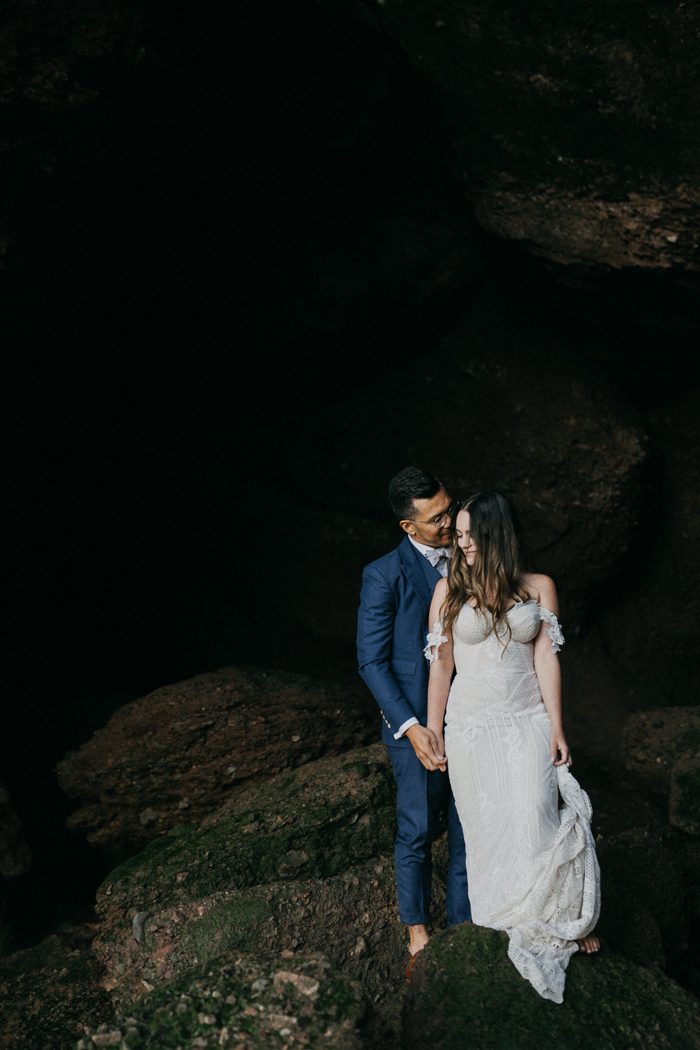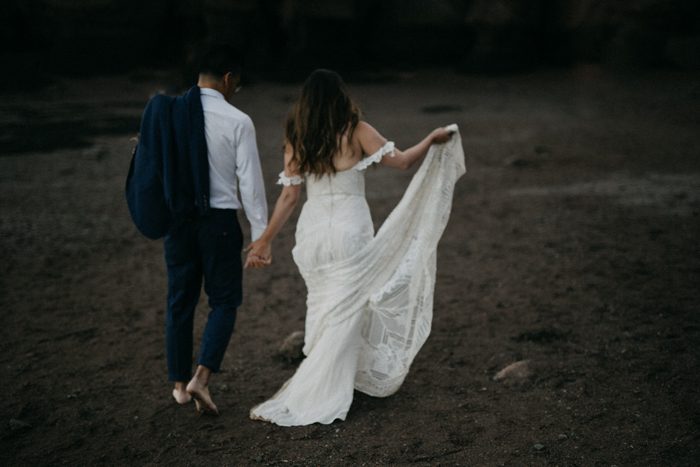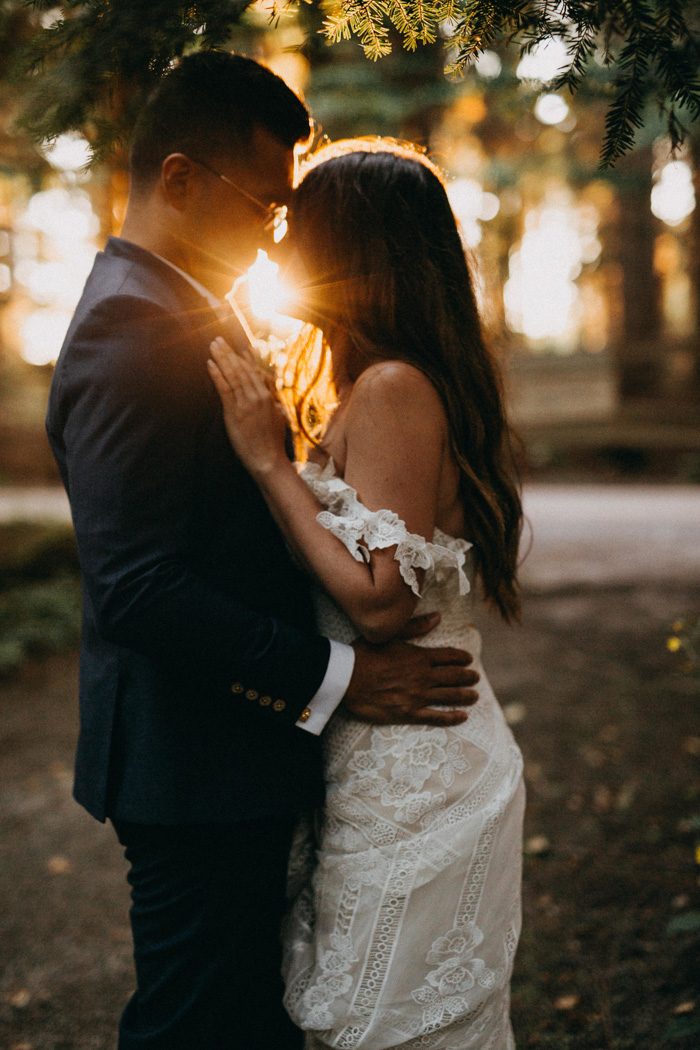 Congratulations to Janelle and Jesse, and an extra special thanks to Eyekahfoto for sharing this unforgettable New Brunswick wedding with Junebug! Love the idea of a backyard wedding? See how this backyard transformed into a colorful fairy garden wedding!